HAPPY EARTH DAY! We are excited to share six thoughtful and inspiring ideas for the eco-conscious couple who understand that every little bit counts towards sustaining our environment. First and foremost, we recommend choosing local vendors. Buying or renting locally can drastically cut down on your carbon footprint as well as provide vital support to your community. Read further for more sustainable ideas and tips.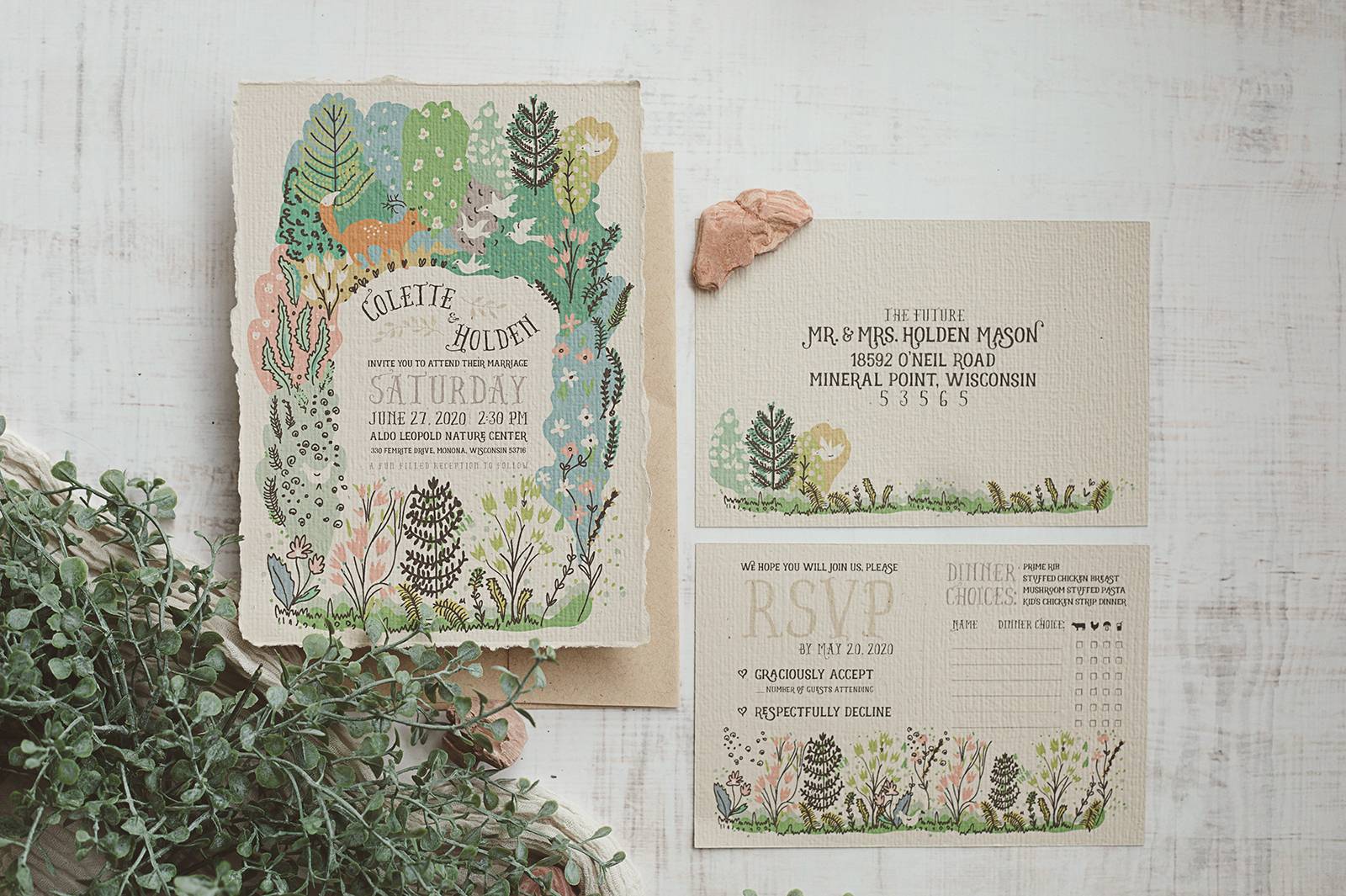 RECYCLED PAPER INVITATIONS: Beautiful wedding invitations can also be good for the planet. Find a stationer who offers products made with sustainable materials. There are many options available from 100% recycled paper to bamboo to wood. Ask to see paper samples and decide what texture suits your desired look and feel good about choosing green.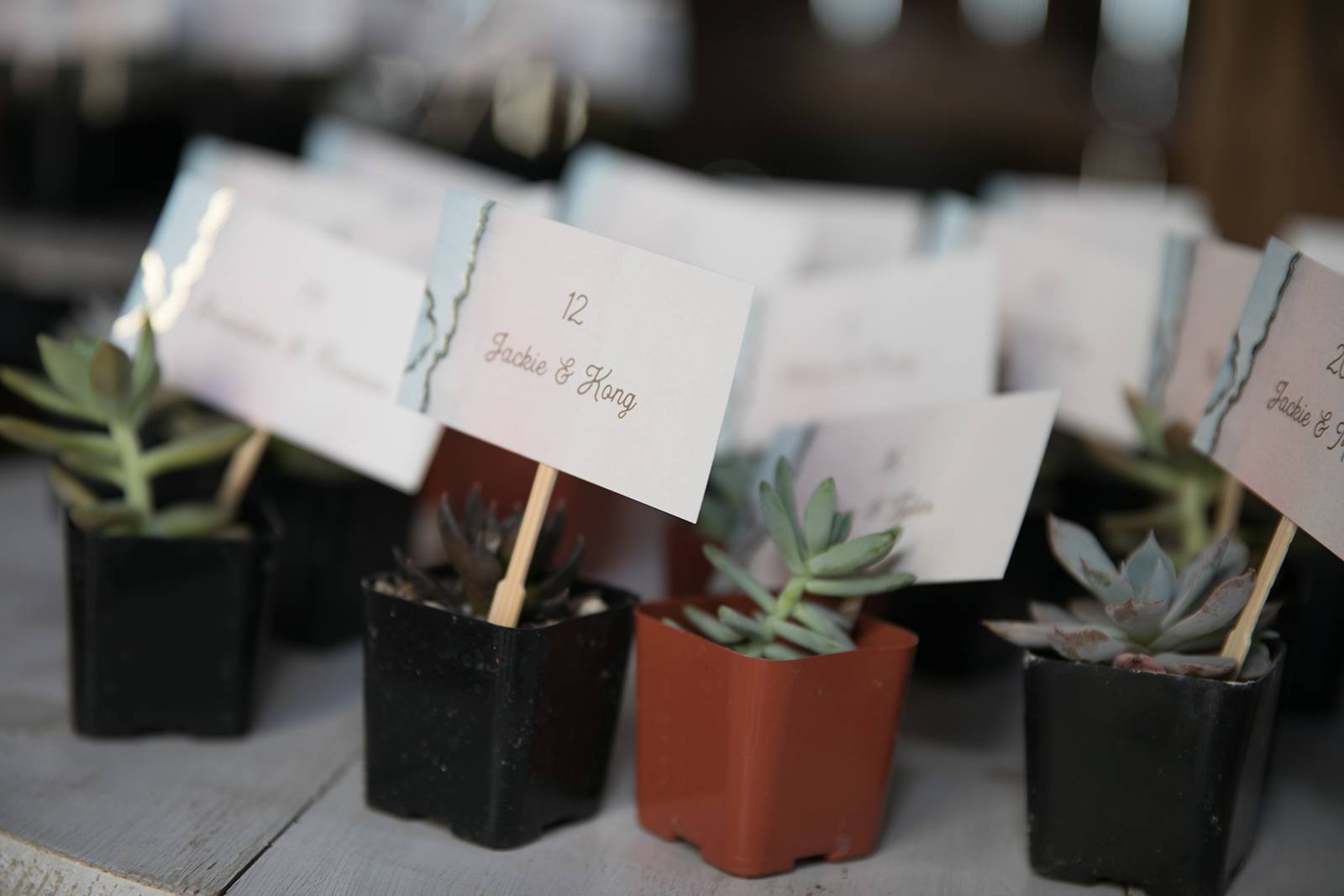 DOUBLE-DUTY ITEMS: Combining elements of your wedding can be very budget friendly and eco-friendly. A great example of this concept is converting the escort cards into wedding favors.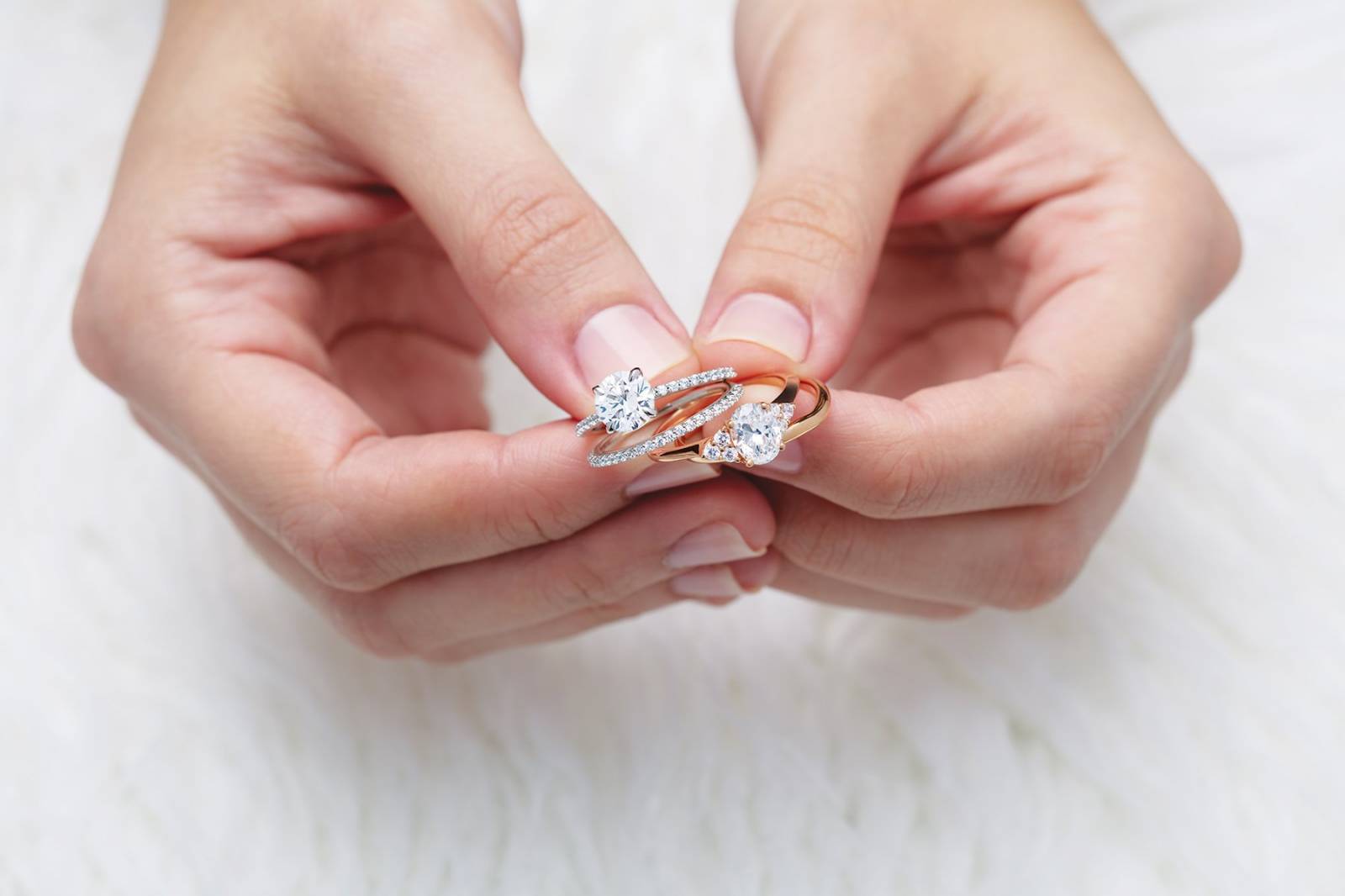 CONFLICT-FREE RINGS: For the socially conscious bride-to-be, an ethically-sourced engagement ring is essential and thankfully today's market offers a wide range of stunning and affordable options. Research jewelry companies who source recycled or fair trade gold, and conflict-free diamonds and jewels to create their rings. And don't forget - secondhand vintage rings from antique or local consignment shops are a great option if you're looking for something without a new carbon footprint.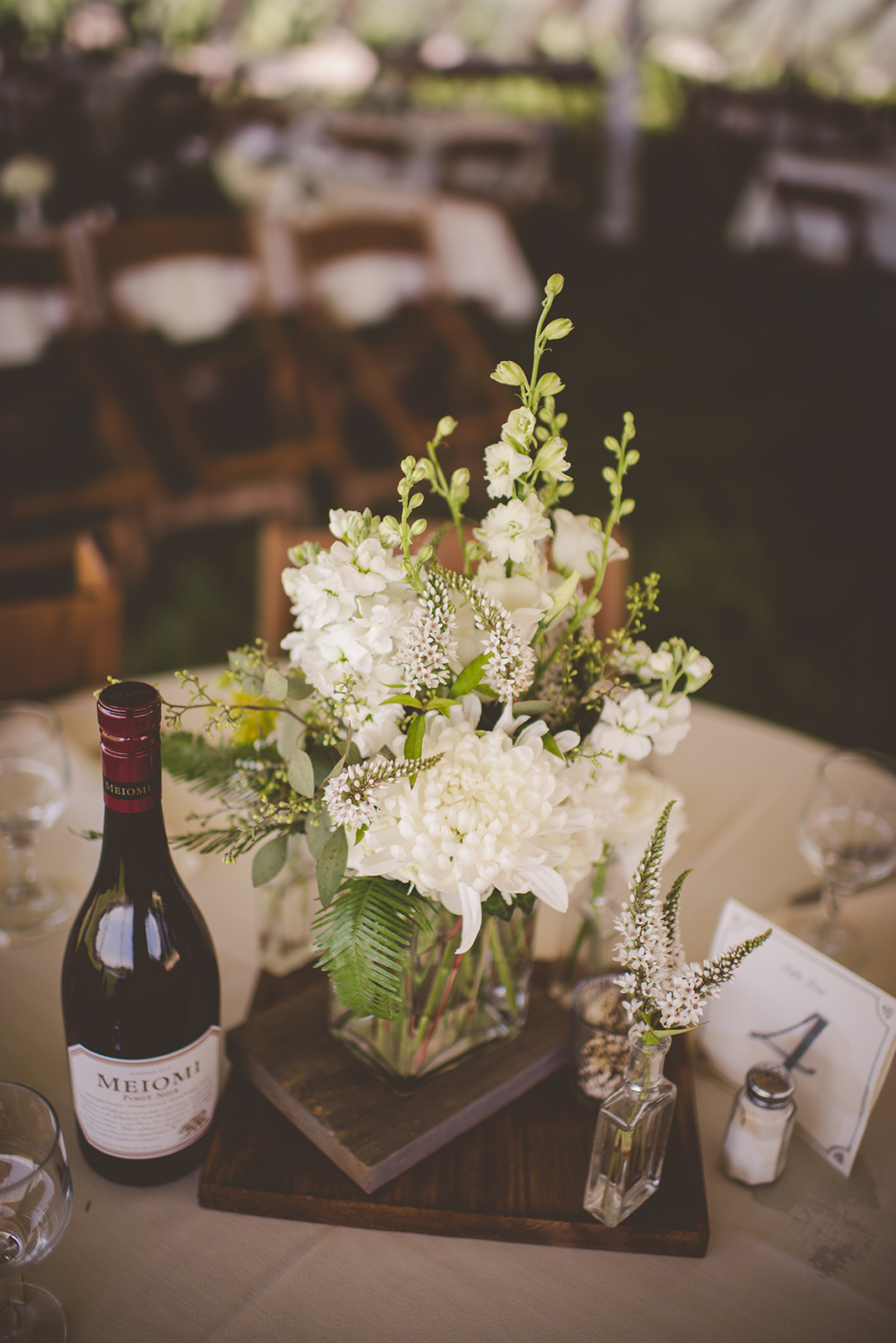 LOCALLY-SOURCED BLOOMS: Ask your florist to source only in-season blooms and to work with as much local product as possible. Looking for longer enjoyment of your floral? Incorporate potted plants that will live long past your wedding day and add life to your home.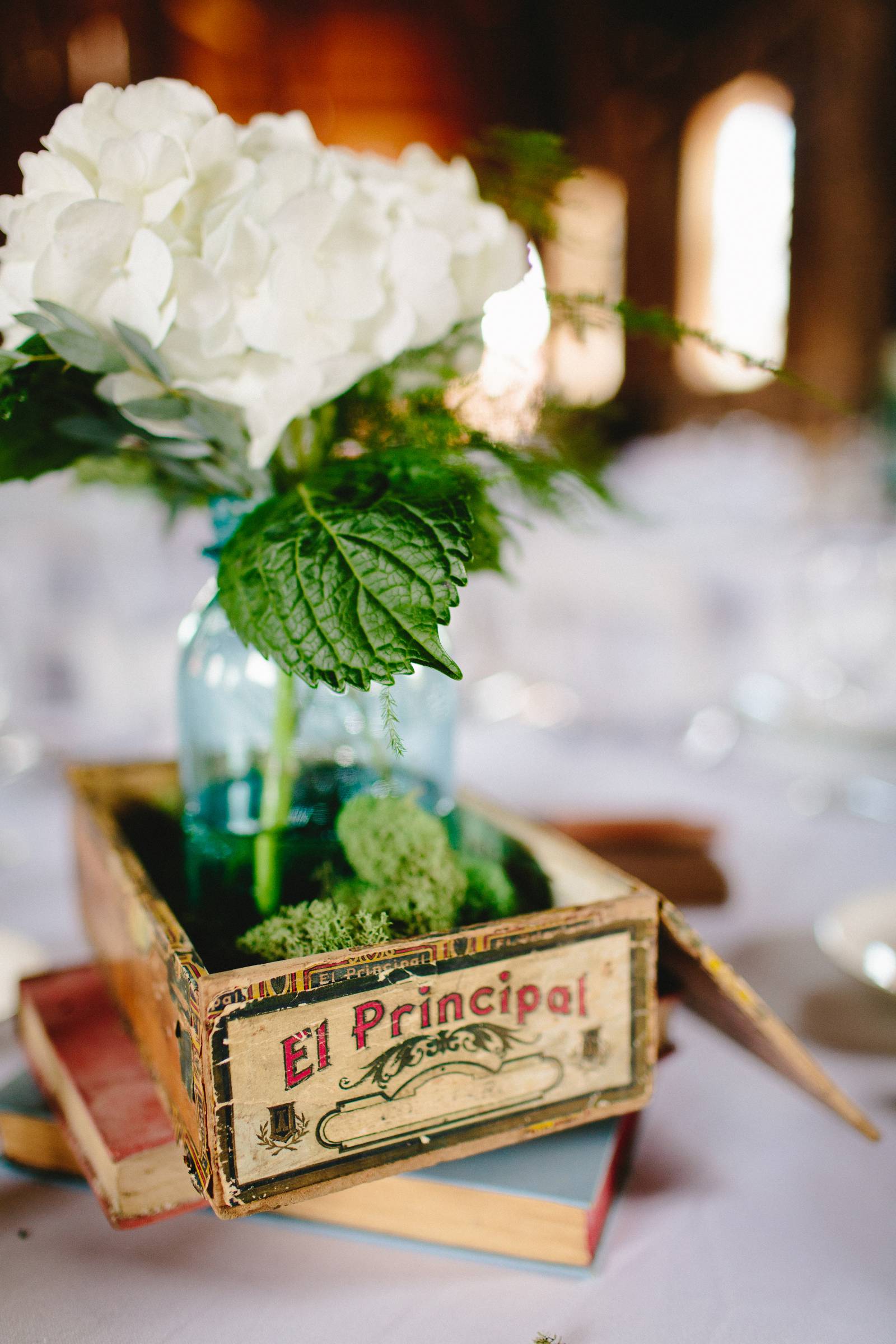 FORGOTTEN TREASURES: Secondhand markets, antique stores, and thrift shops can be a treasure-trove for wedding decor, especially if you are looking for a vintage vibe.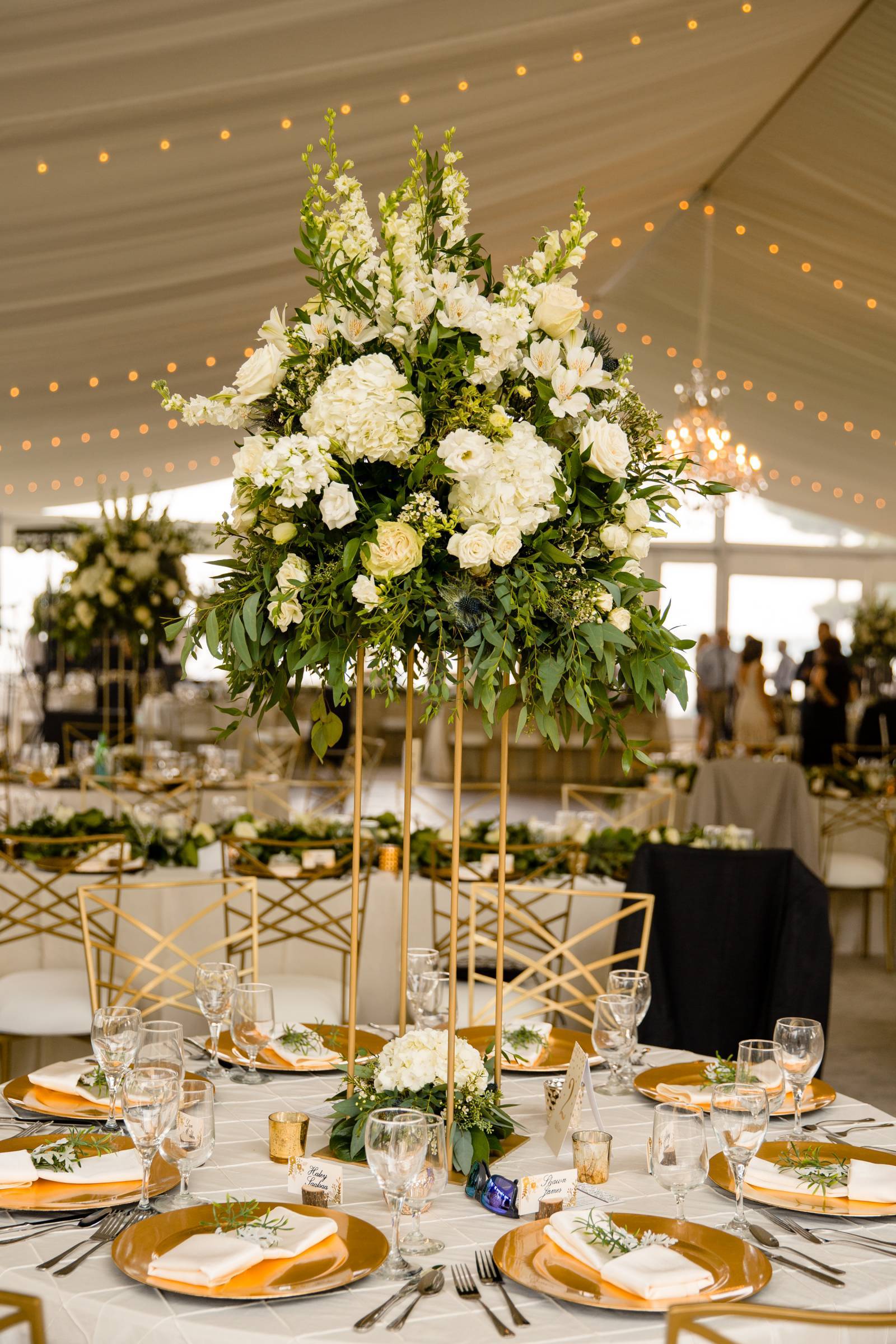 RENT TO REDUCE: Rent reusable items to cut down on the expense of purchasing outright for a one-time-use and host an elegant party with reusable linens, plates, utensils, and more.
We hope these environmentally friendly ideas will be used at your wedding (and if they do we want to see them!) To find more local Madison vendors for your wedding visit our vendor section.