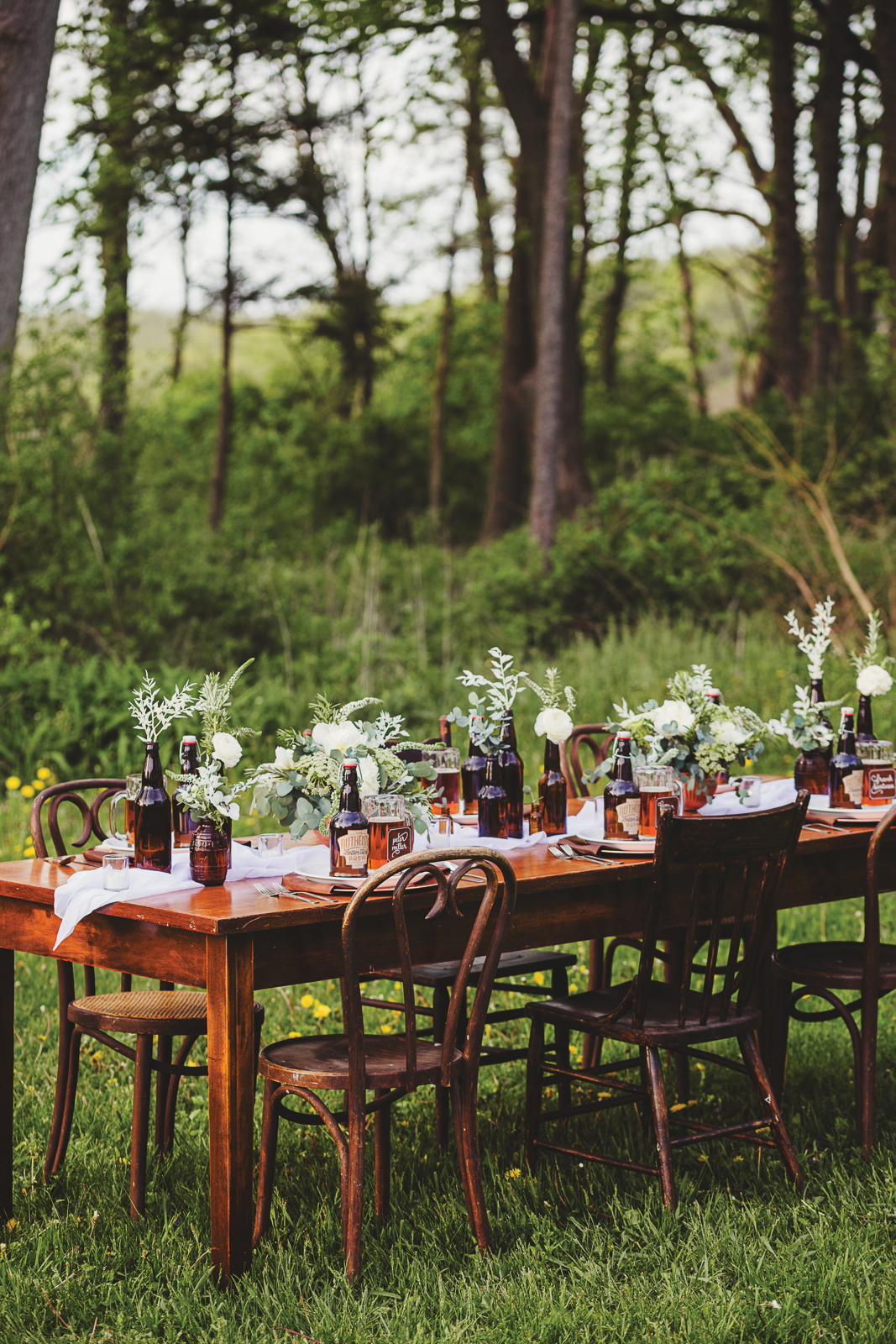 With Simply Glamorous Rentals & Event Design, hundreds of new, vintage, and rustic decor pieces are ready to rent to make your wedding day both stylish and unique! This curated display provides the perfect outdoor nook to enjoy treats and drinks in celebration of love! The use of mixed materials throughout this scape, from woods, metals, glass, and more, creates a comfortable yet sophisticated foundation for this intimate, outdoorsy wedding scene.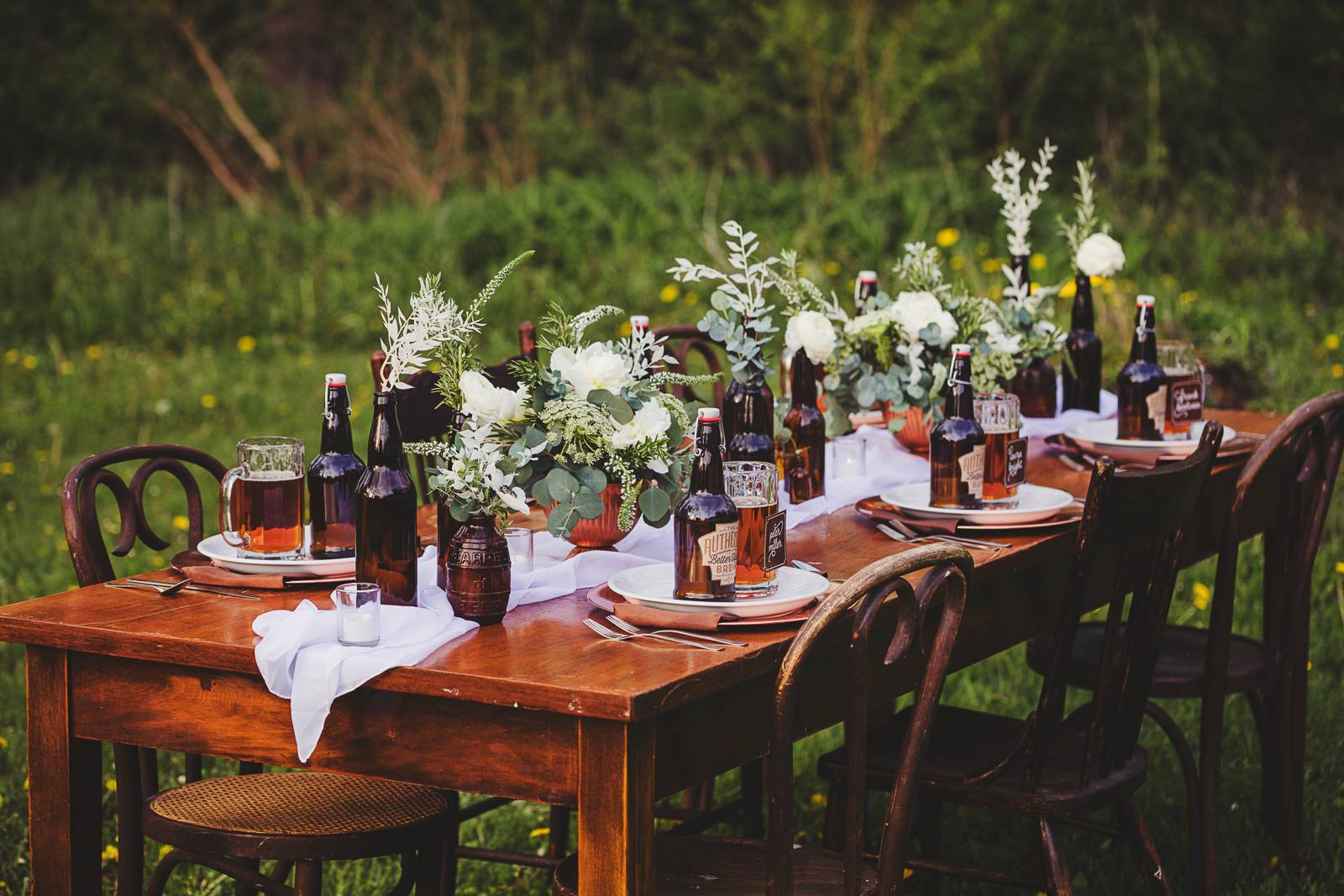 Sarah at Simply Glamorous Designs at Oregon Floral expresses her incredible creativity through her arrangements of blooms for your big day! Today's creations offer beautiful, textured focal points, while the simplicity of the green and white color palette allows the copper and brown tones featured in the design to shine!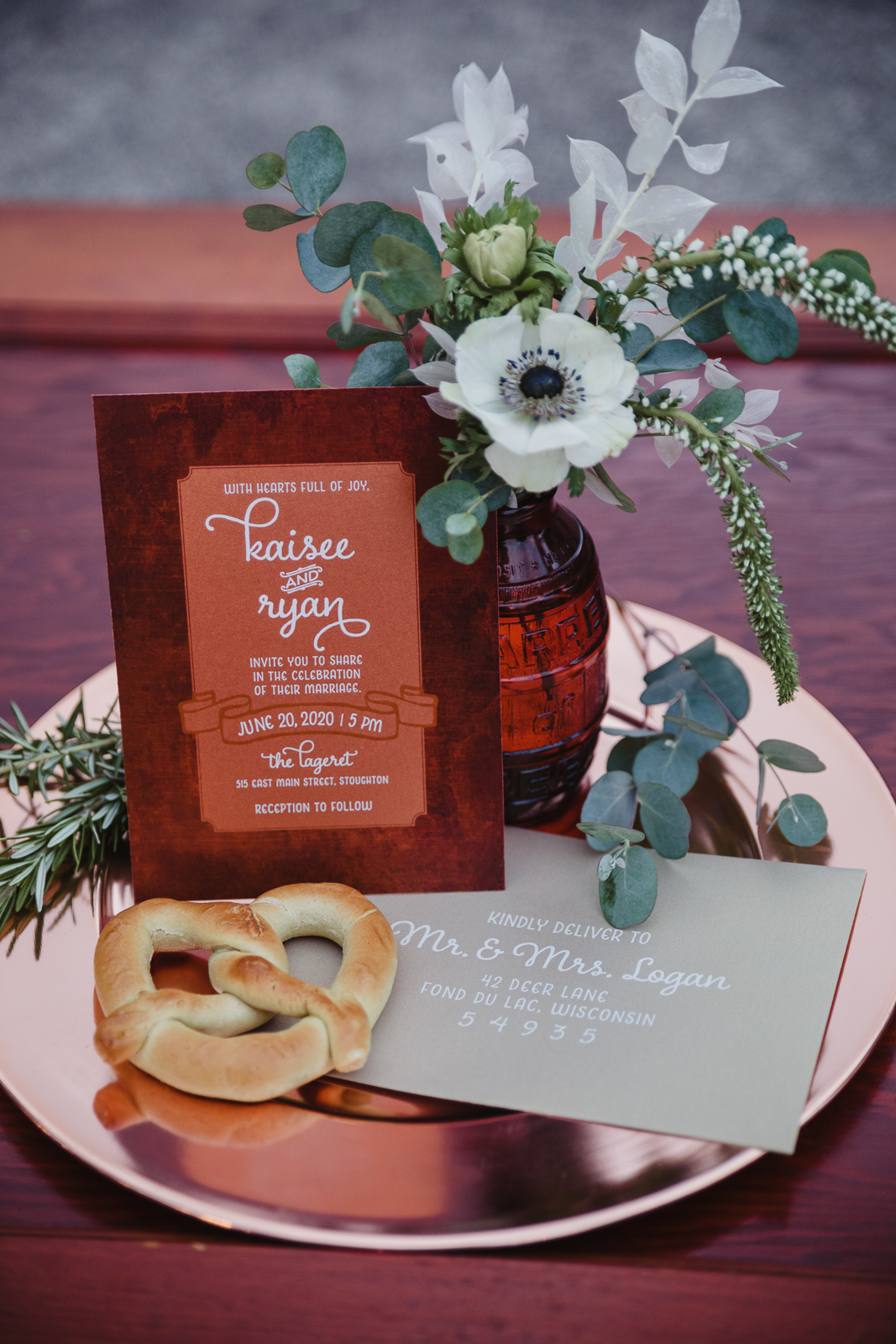 LK Bridal Studio knows no bounds when it comes to creating stunning and unique pieces for your most special day. From your invitations to signage, favors, through your thank-you-cards, and much more, LK Bridal creates cohesive, personalized elements to tie your wedding design together beautifully! We love the rustic and relaxed feel to each of their creations throughout today's wedding scene. I mean, do you see these beer and pretzel labels? Yes, please!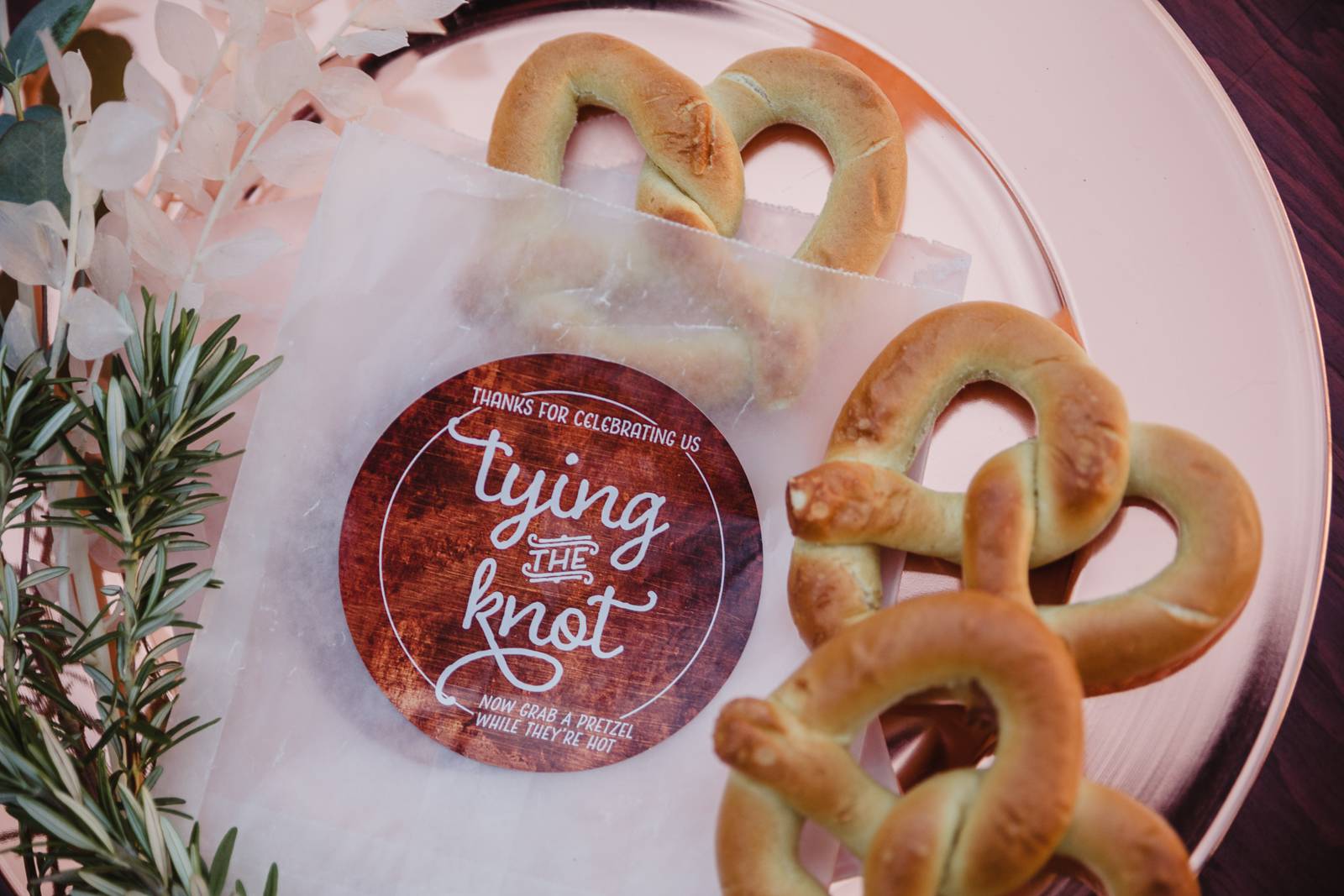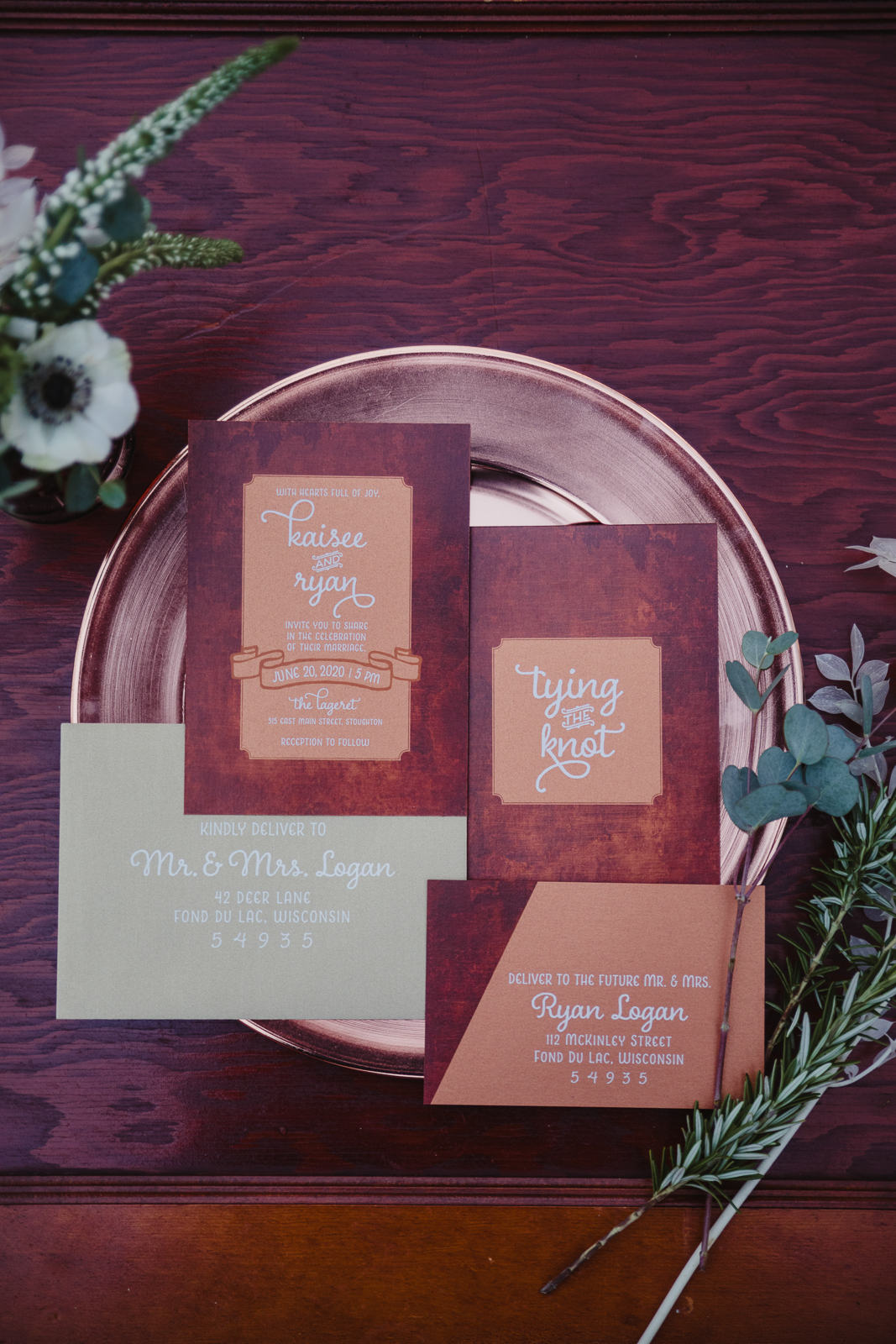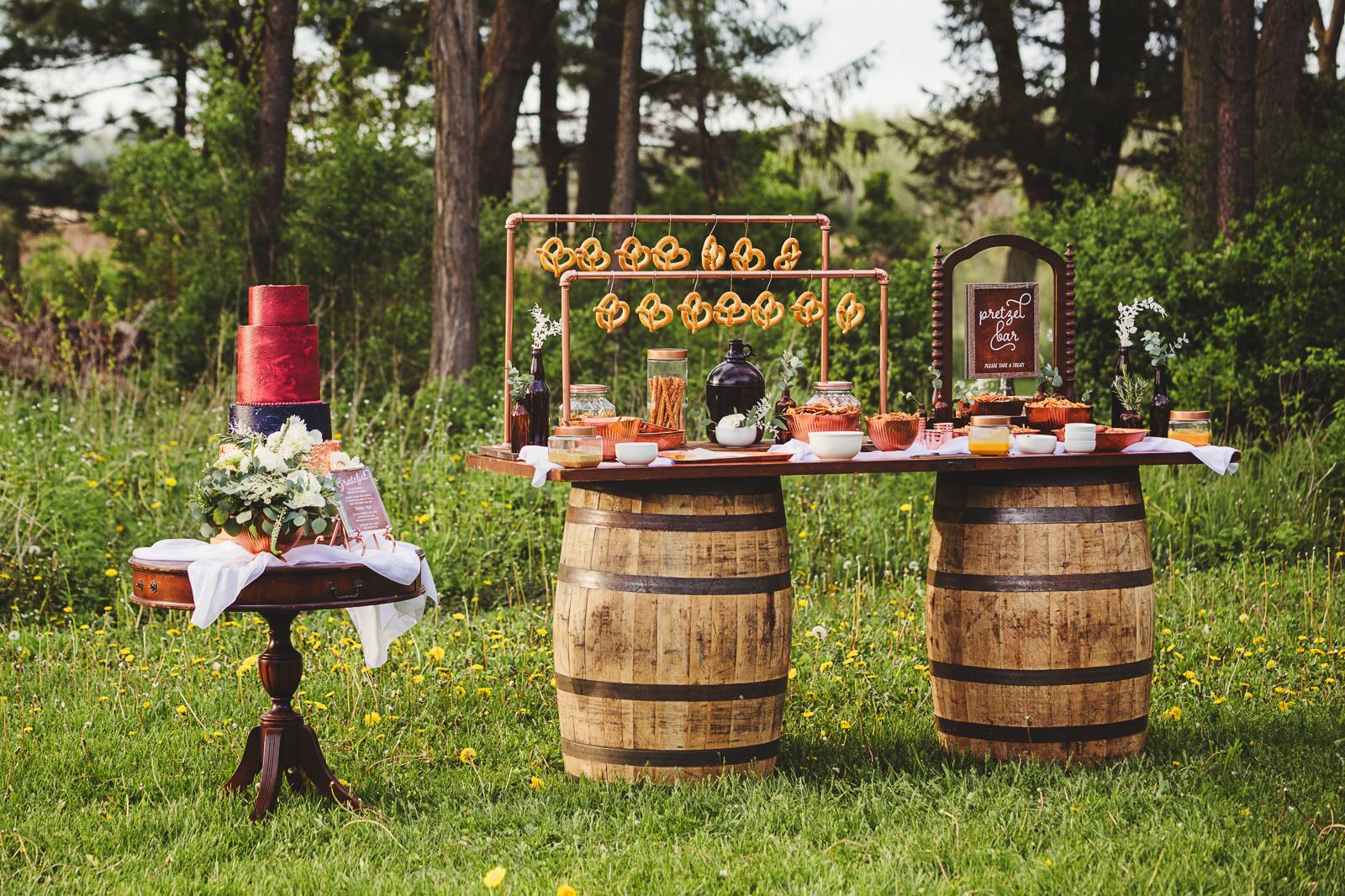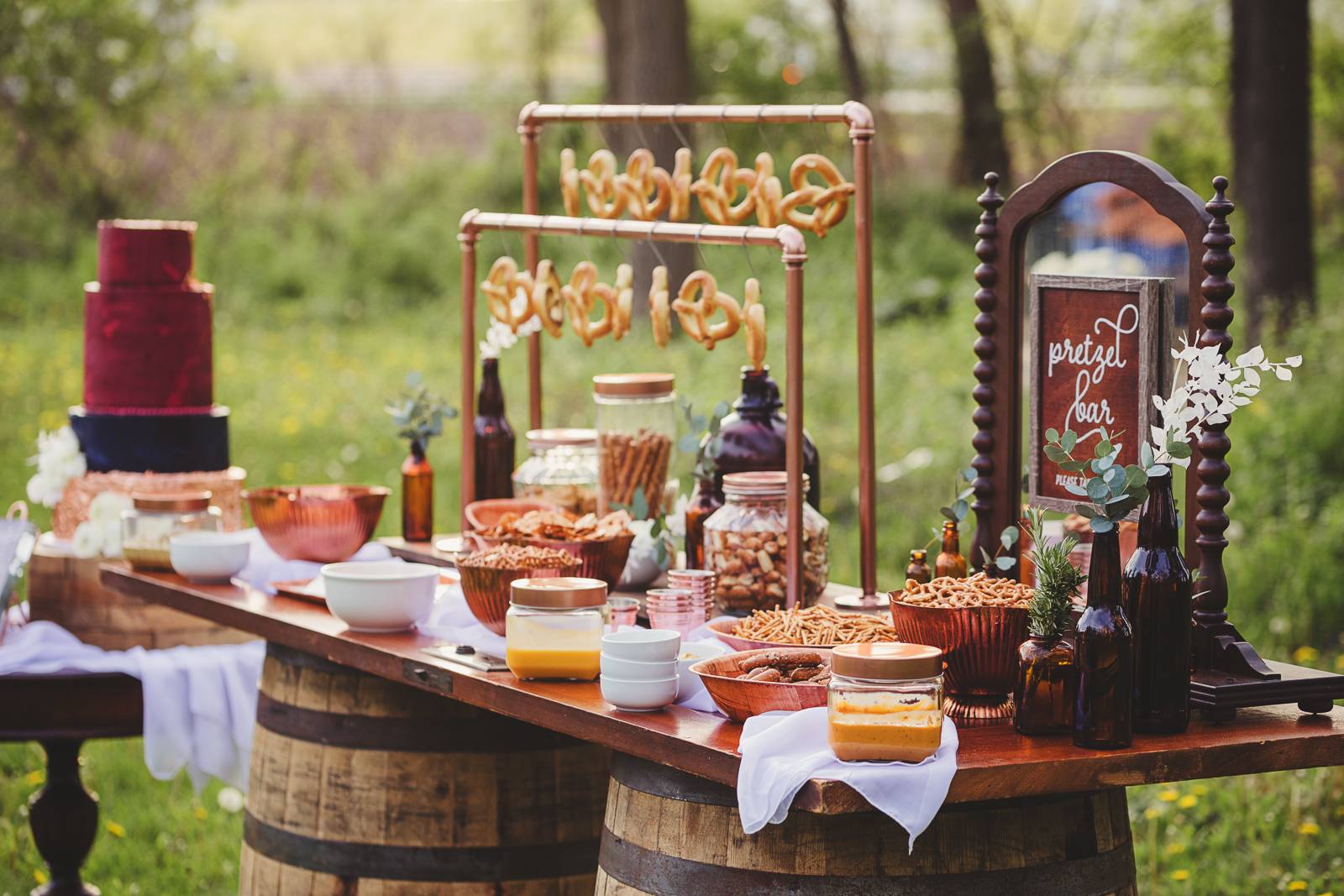 From a pretzel bar, ice cream bar, to endless ideas beyond, Simply Glamorous Rentals has the unique pieces needed to create stylish and welcoming areas you and your guests will love and enjoy while LK Bridal captures each precious moment through their creative lens!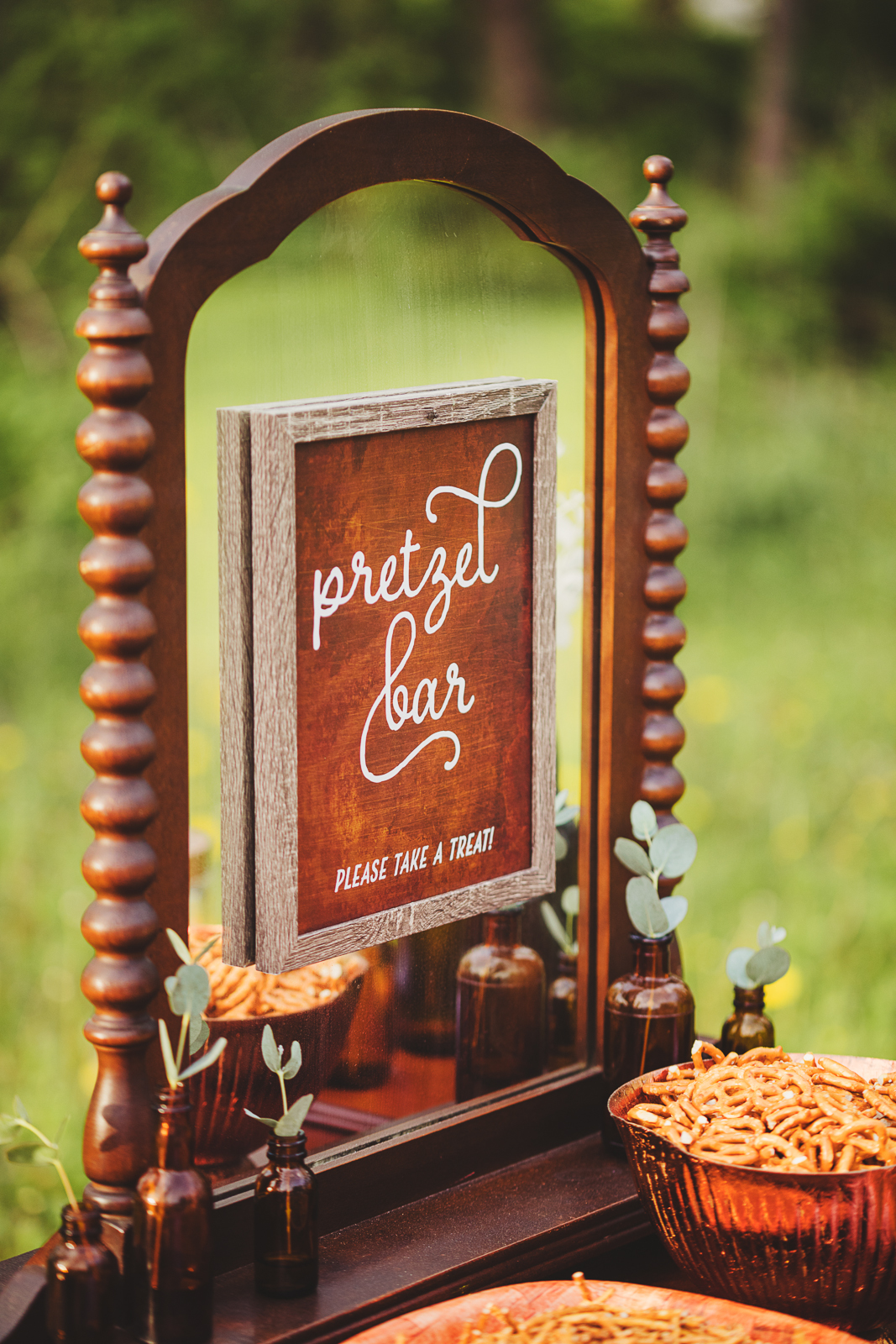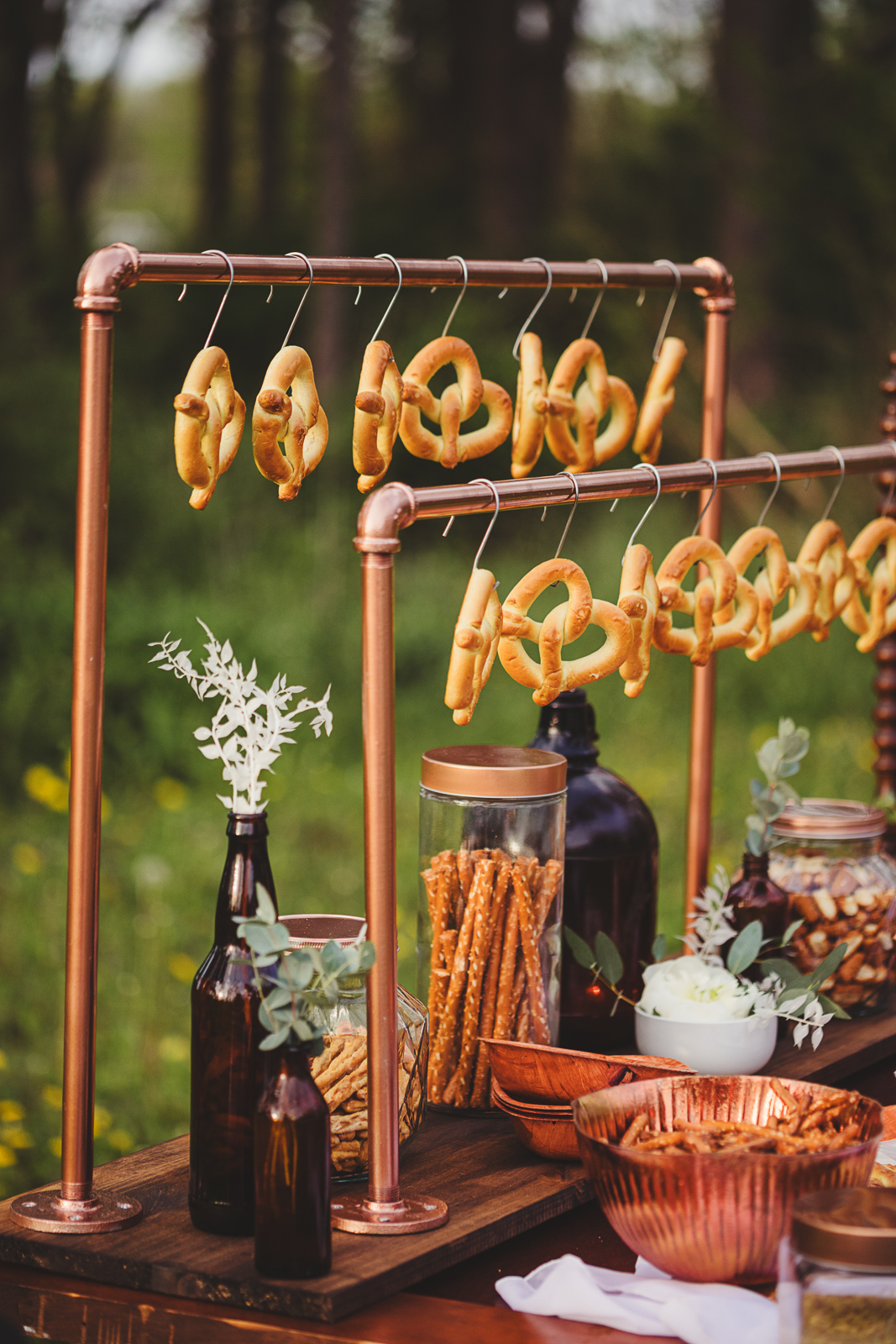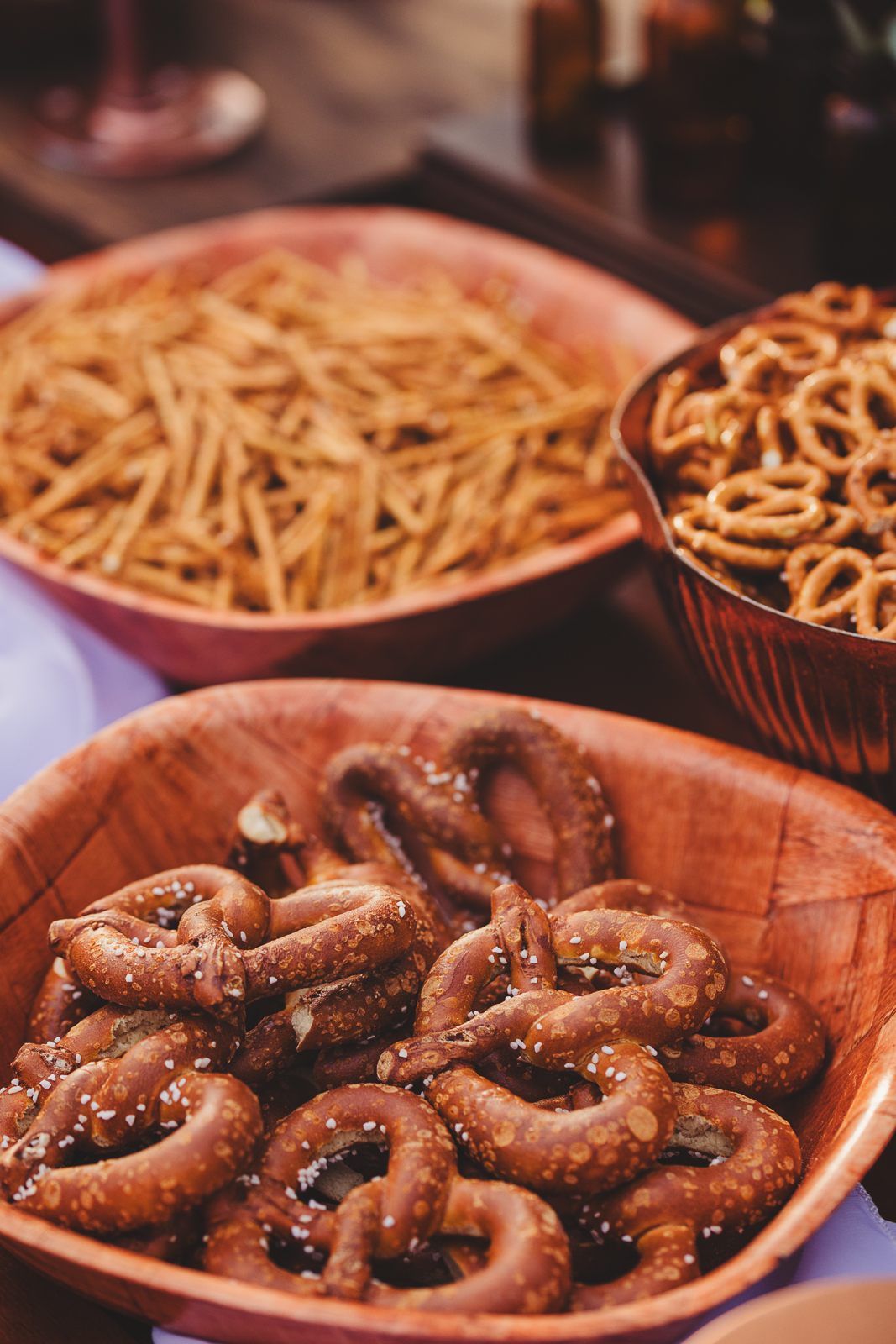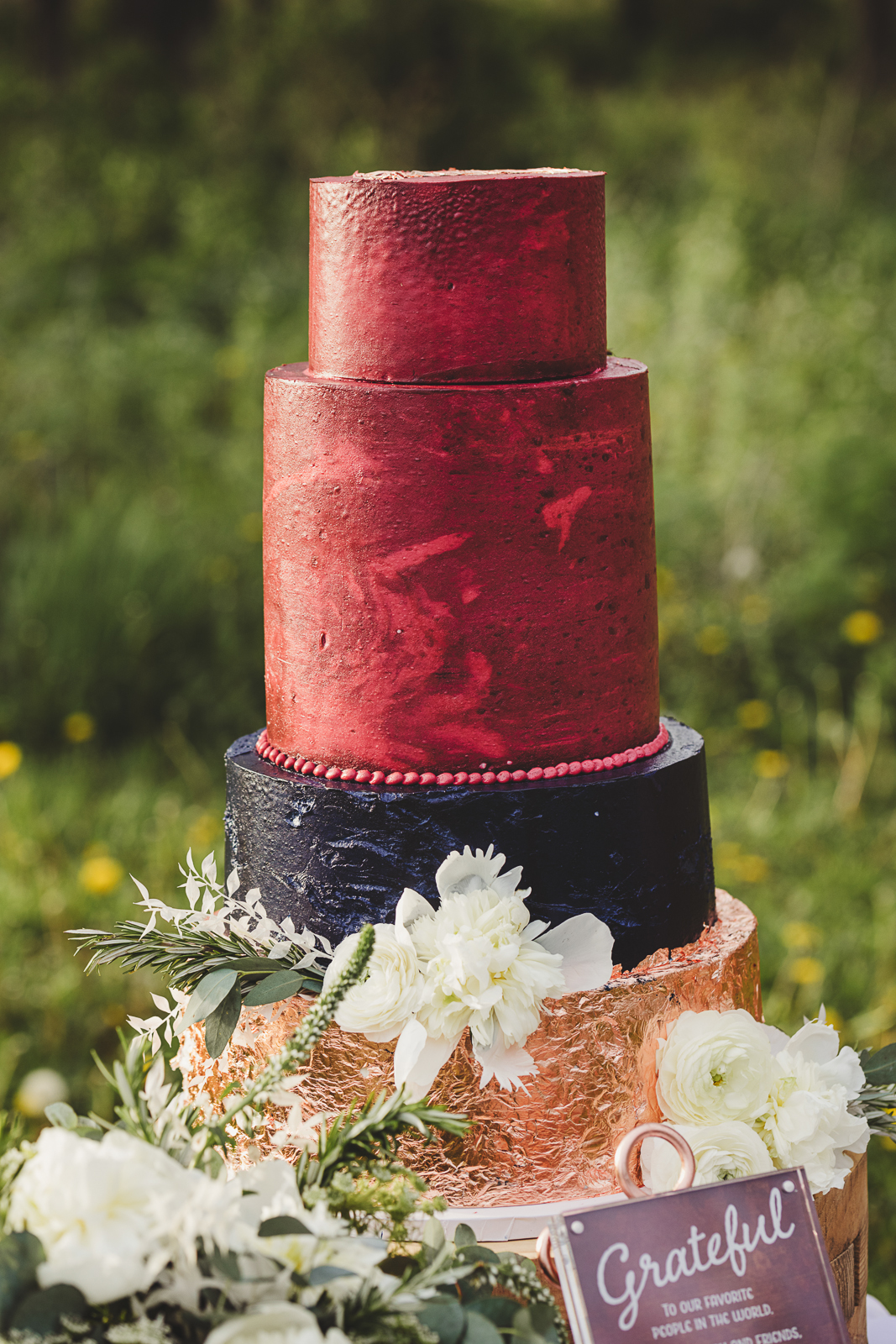 With over 30 years of baking experience, the team at Carl's Cakes & Market Street Catering can plan and execute any special cake, no matter the style or the budget for your big day! Today's 4-tiered-beauty is equally delicious and classy with the perfect pop of copper sheen!