This wedding is the perfect mashup of a few beautiful styles - classic and modern, with just a little hint of nautical romance. It's what happens when you've got a bride like Maggie with a great eye for style from the table linens, chiavari chairs, dinnerware, and florals to completely transform a space. Maggie and Craig decided to host their wedding at the place where their romance all began, on the waters of Okauchee Lake at the Golden Mast Inn. Wisconsin wedding photographer, Wild Elegance worked her magic behind the camera. See the prettiest images in the gallery below sealed with a dockside kiss and a pontoon boat ride.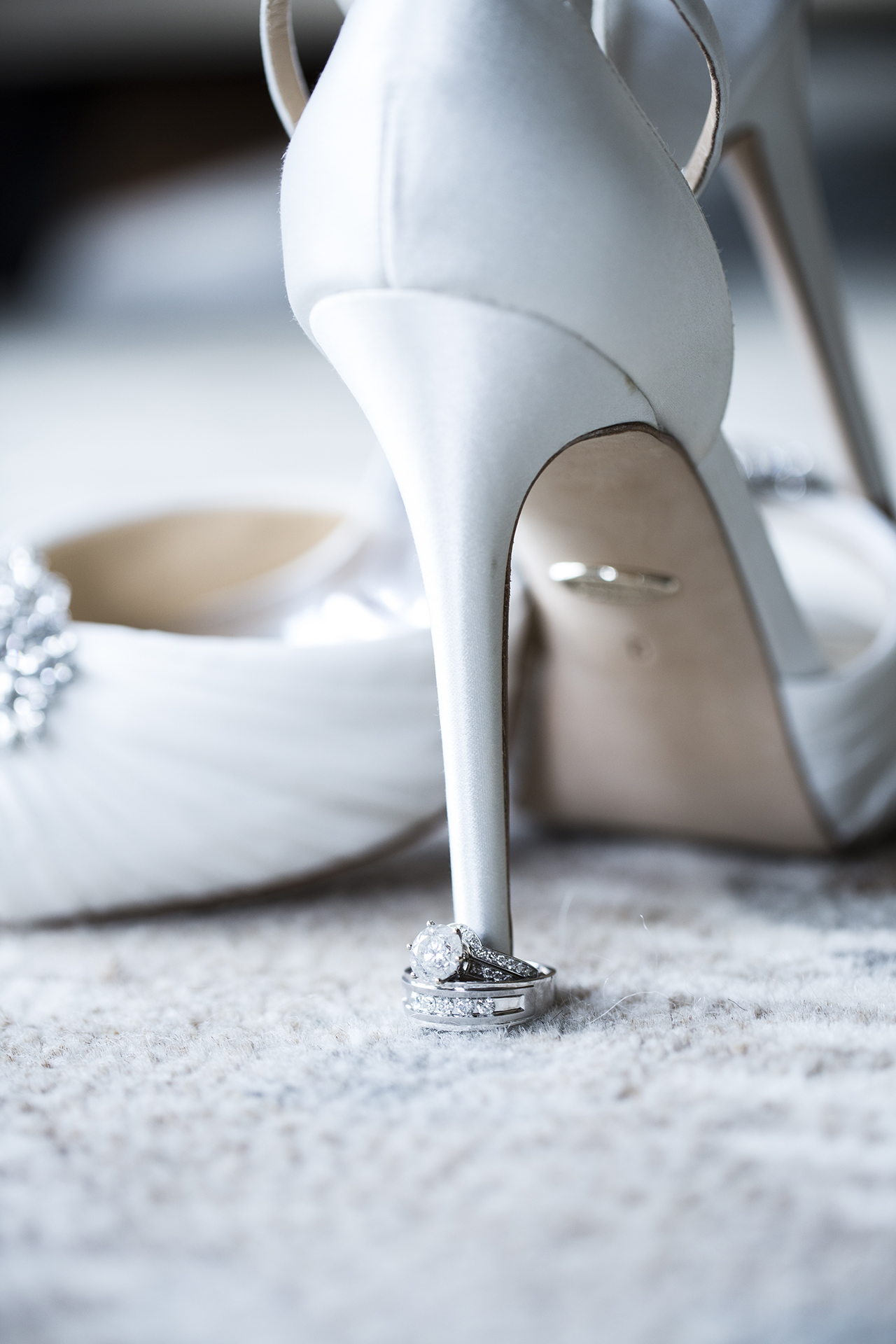 WEDDING DATE: 06/30/18
HOW DID YOU MEET?  We met through mutual friends while boating on Okauchee Lake. Craig lived on the lake and got picked up on a boat by his friends who were with Maggie. Maggie's friends launched the boat from The Golden Mast Inn that day, so it only made sense to get married there!
HOW DID YOU KNOW HE/SHE WAS "THE ONE"? Right away we had a connection and there were no awkward moments wondering if we liked each other or were interested in a relationship. You know someone is "the one" when you automatically feel comfortable around them and we had that. We had a close friendship right off the bat and we've always been able to talk about anything, share interests, and enjoy spending time together. We've always had similar life goals which also made us realize we wanted to spend our lives together.
TELL US ABOUT YOUR PROPOSAL: We were on vacation in the Bahamas to escape the cold, snowy Wisconsin winter. On our first night, we went for a walk along the ocean and photographers from the resort asked if we wanted our pictures taken. We first took a normal picture and then Craig asked for another and as they took the picture, he got down on one knee and asked Maggie to marry him. She said yes right away and then they had four days to relax and celebrate the proposal in sunny Nassau.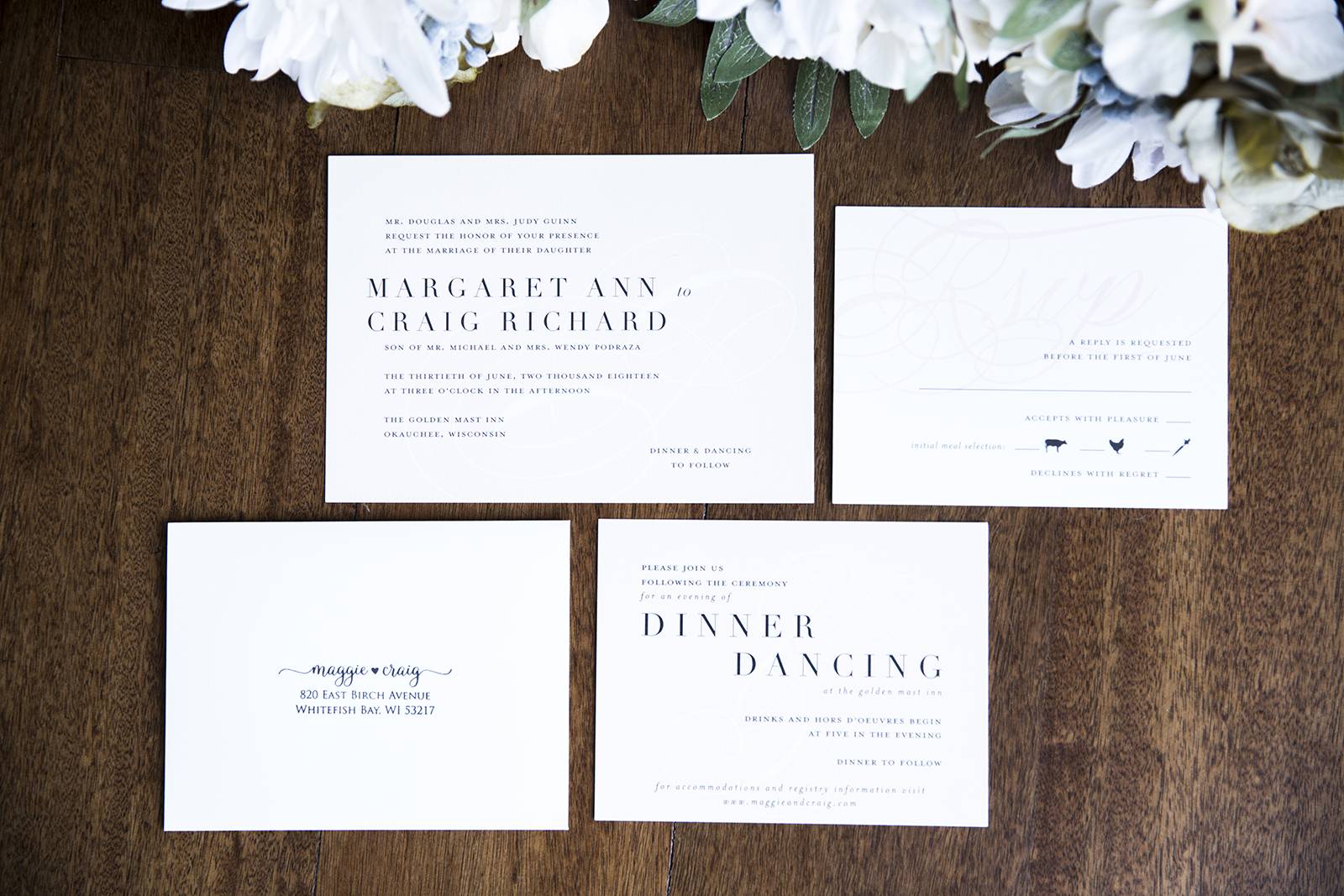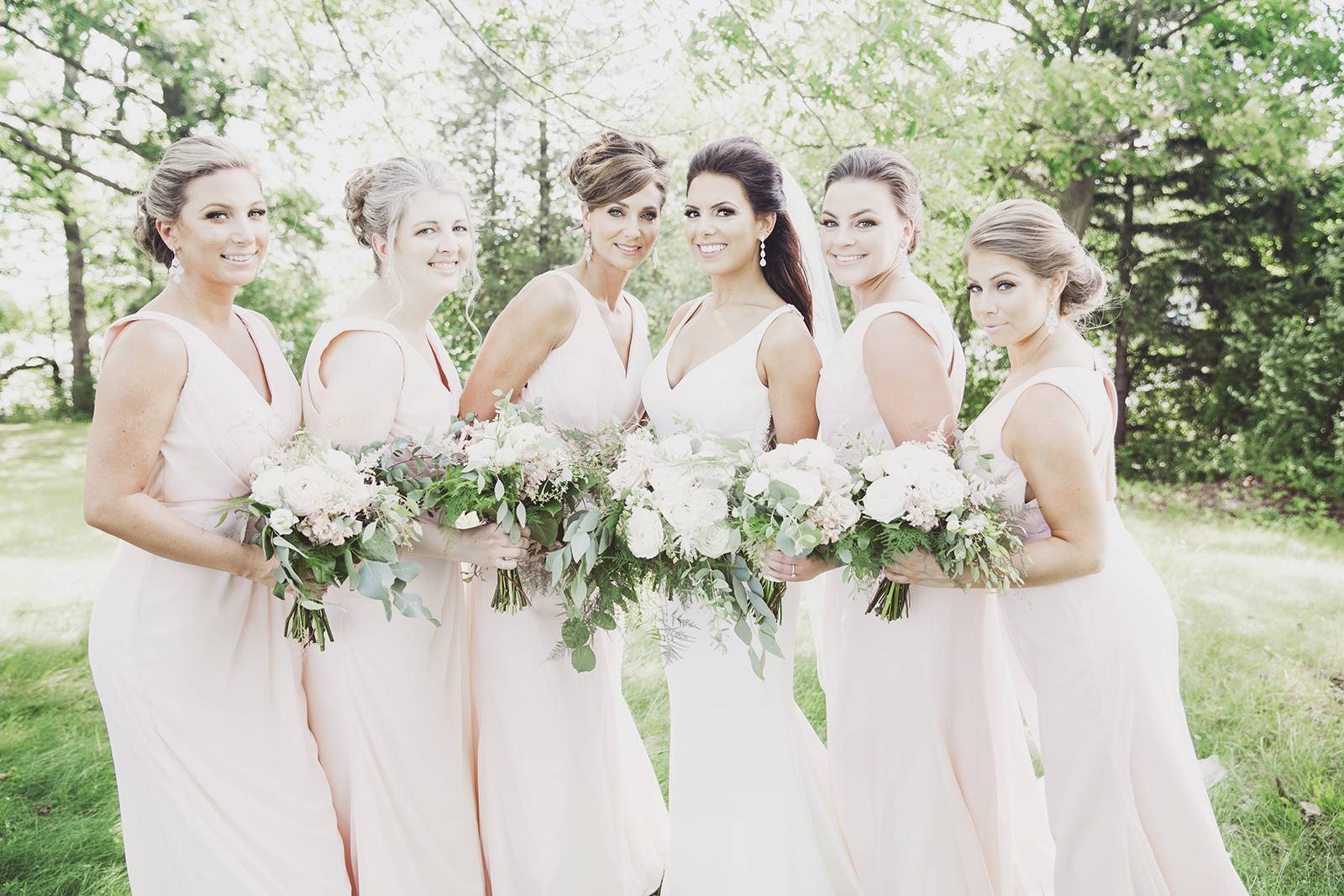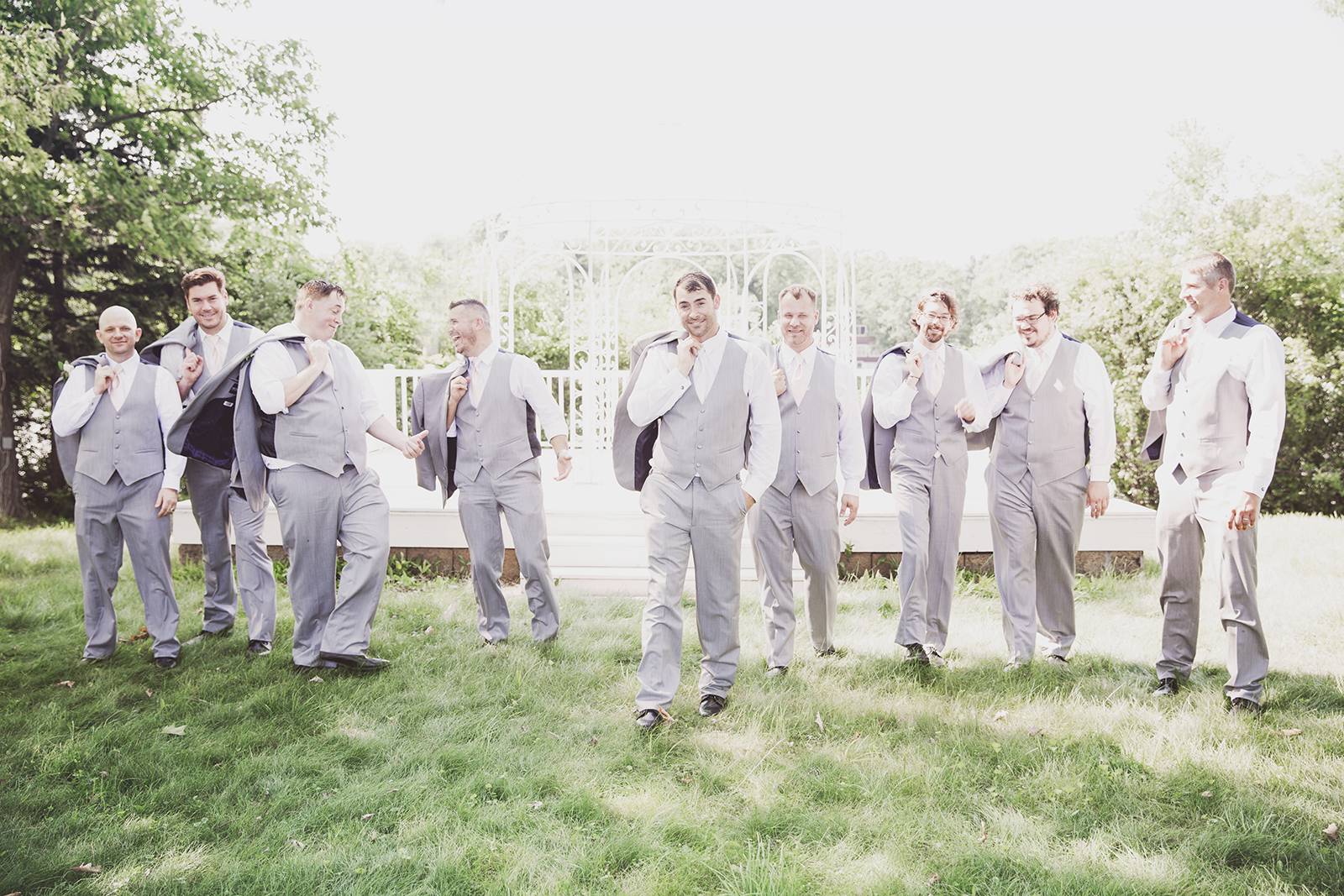 TELL US ABOUT FINDING YOUR DRESS: I went to White Dress Bridal Boutique with my mom and Maid of Honor. As soon as I walked in the boutique, I knew I would find my dress there because the decor was chic, the service was phenomenal, and the dress selection was parallel to my style. I tried on about ten dresses and I knew my dress was the one right away because it is the style I always dreamed of. I wanted a simple, timeless v-neck dress with a little bit of sparkle. I found exactly that! I knew I was satisfied and did not need to shop elsewhere so we popped a bottle of champagne and cheersed as I said yes to the dress.
DESCRIBE YOUR WEDDING FLOWERS: The wedding flowers were light and airy. I don't like the look of stiff flower bouquets and arrangements. There was a lot of greenery, white and blush seasonal flowers.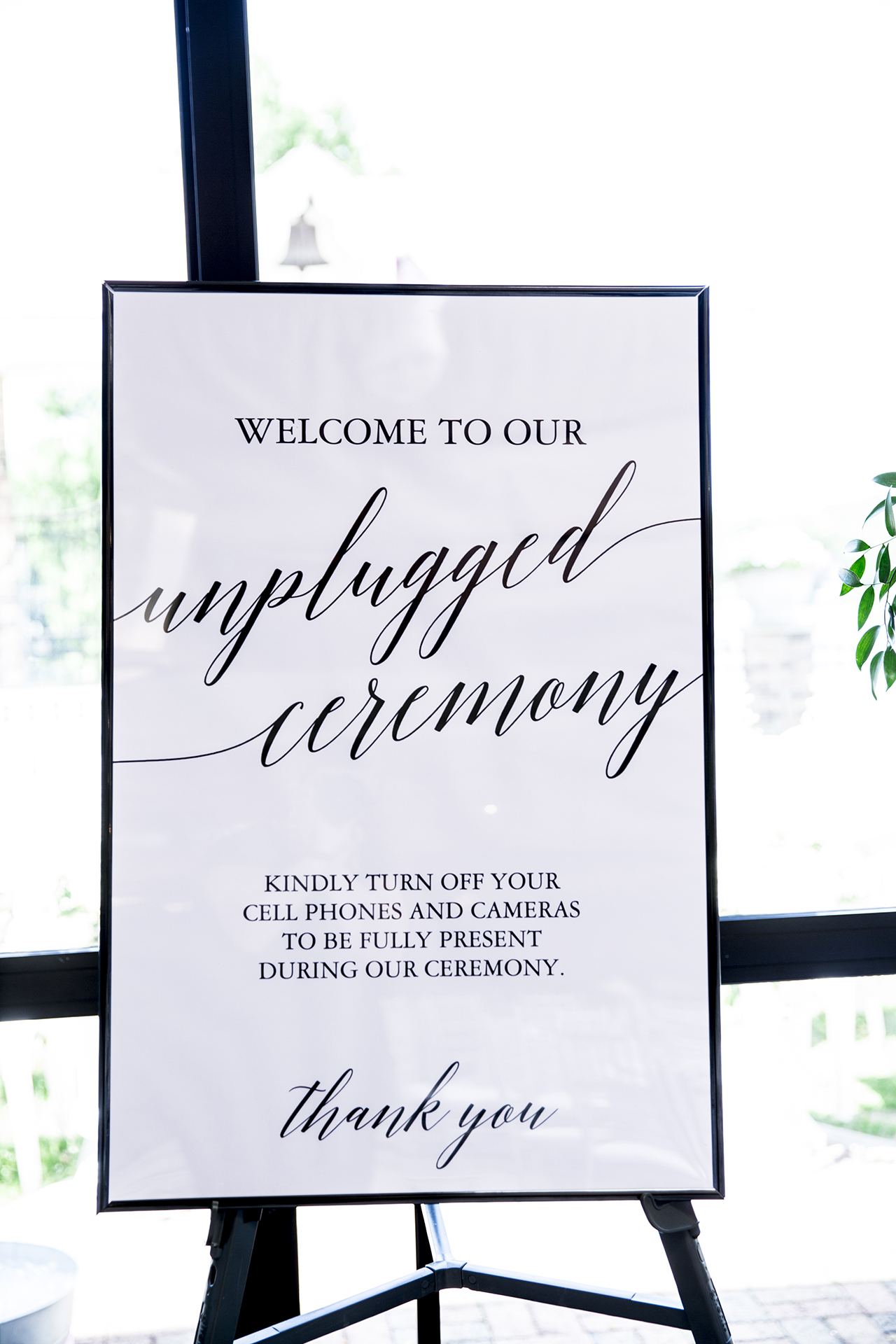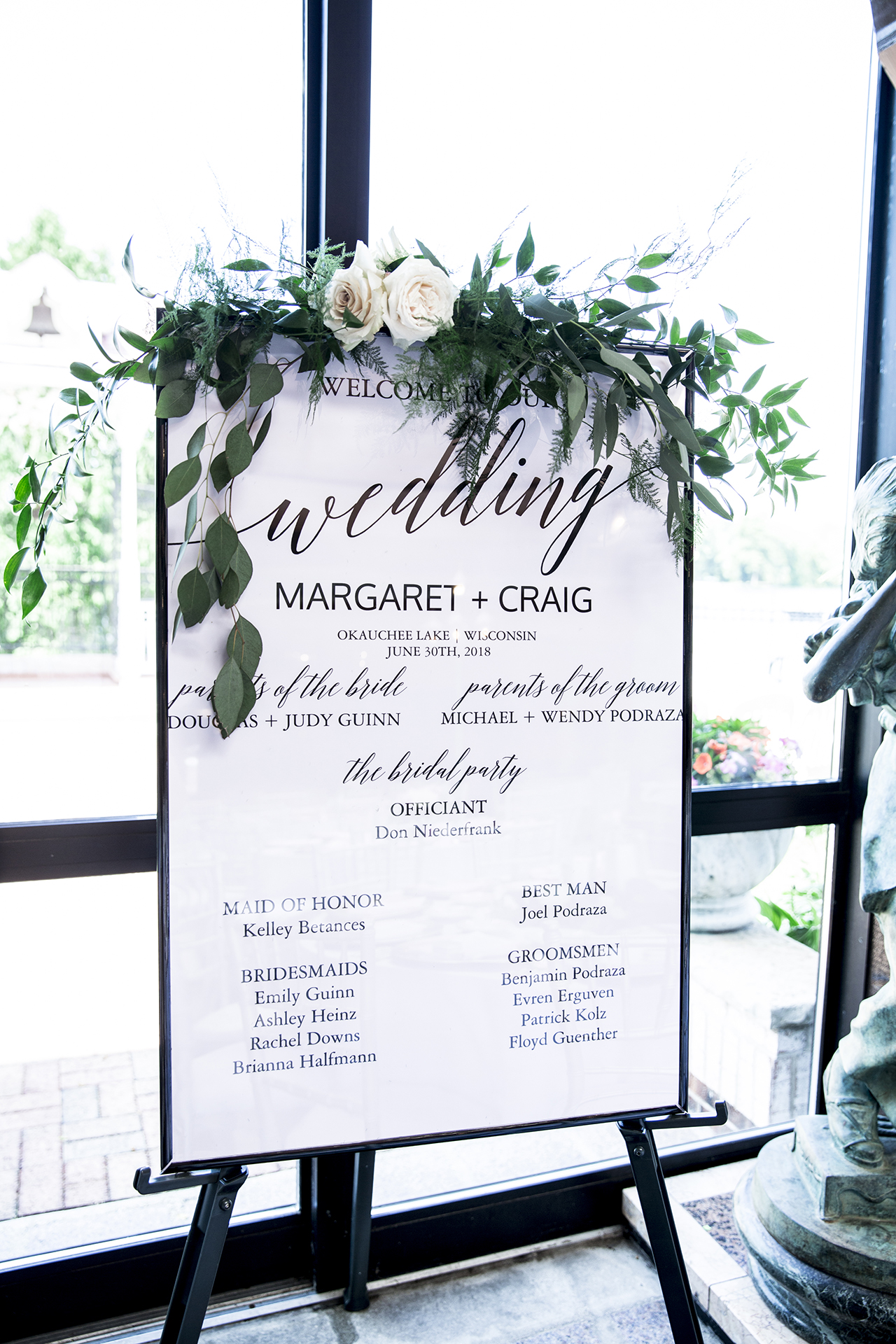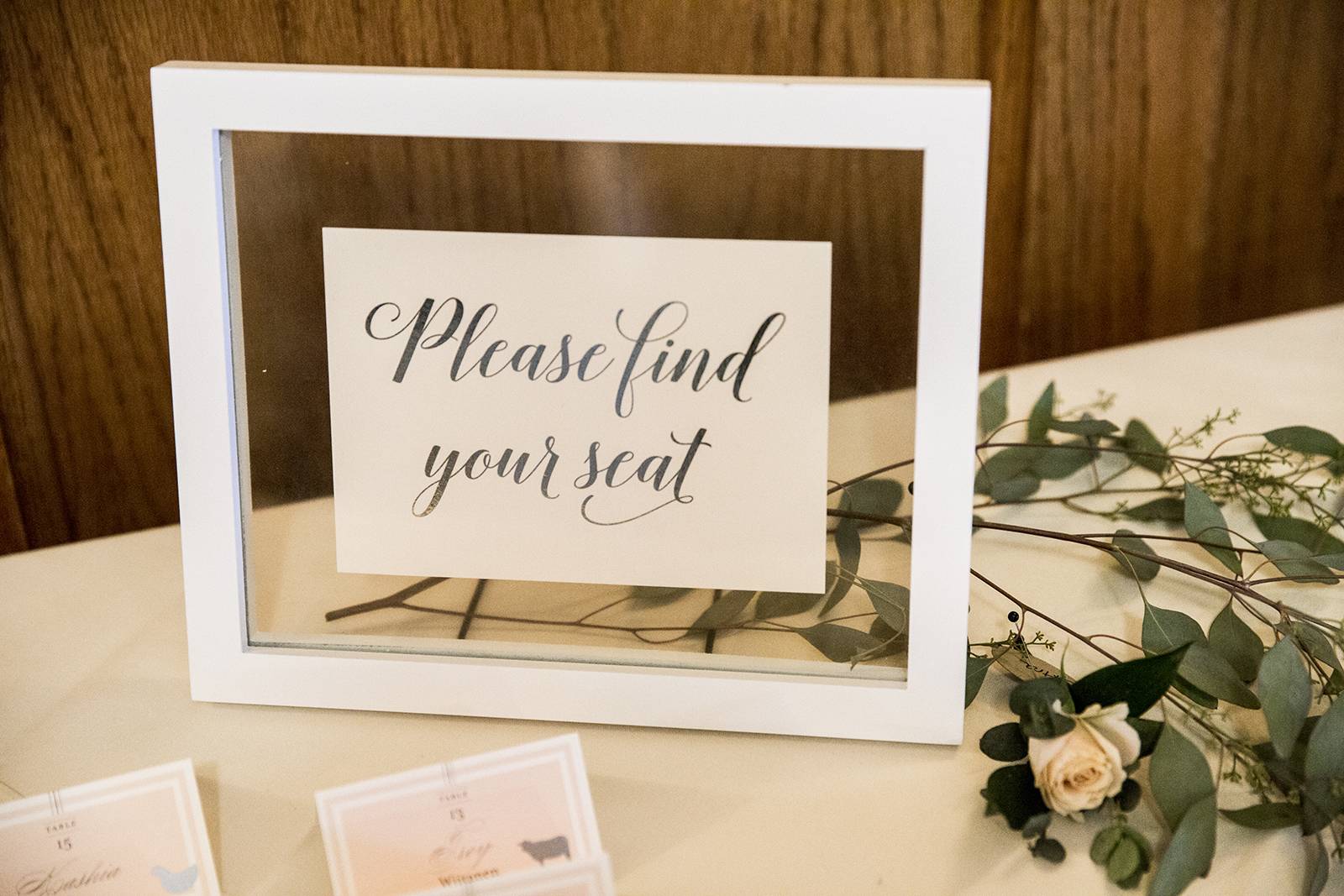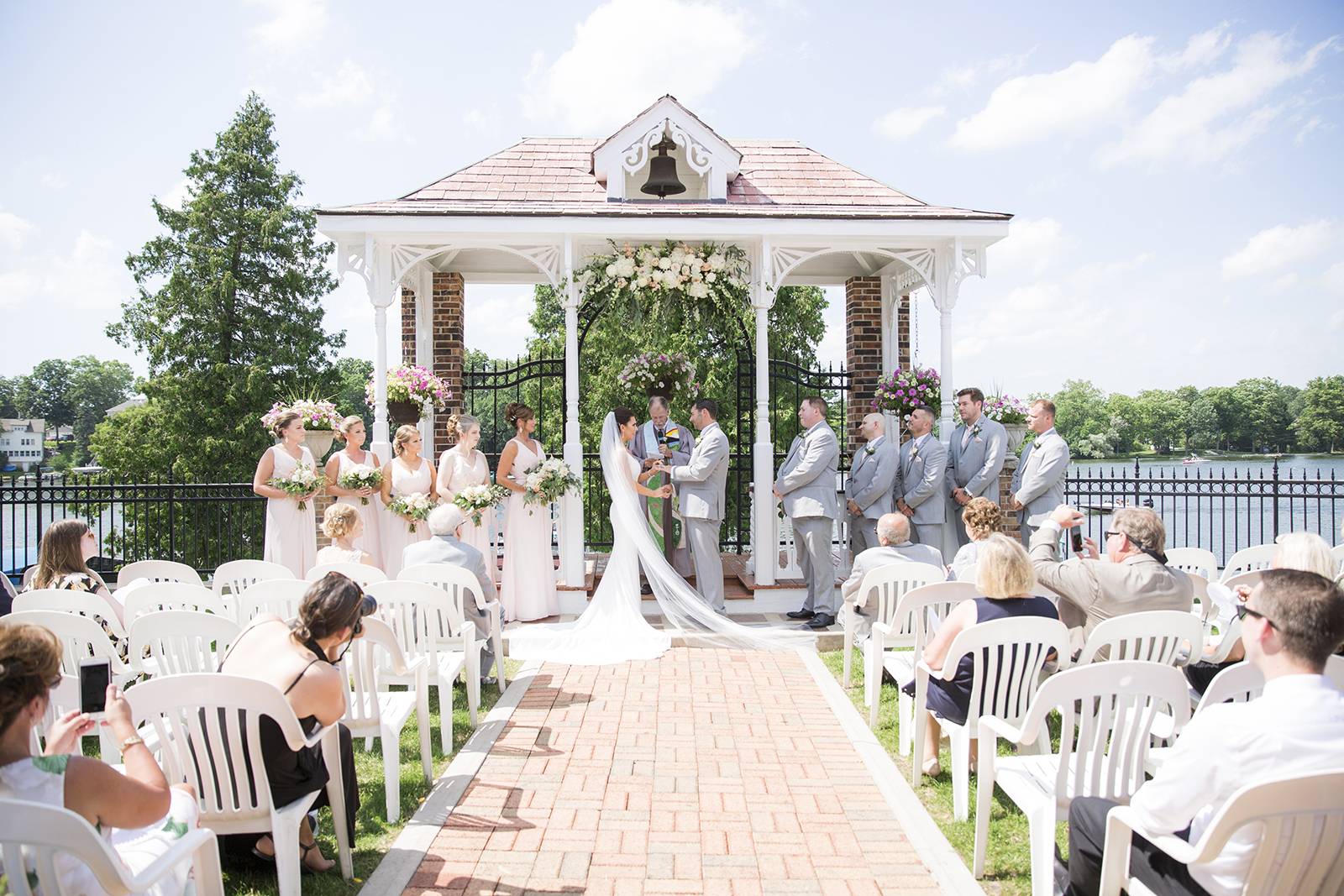 WHAT WAS YOUR FAVORITE MOMENT FROM YOUR WEDDING? Our first kiss. Having all of our friends and family cheer for us and witnessing our marriage meant so much. After the ceremony was over, it was time for the reception and we could finally relax from planning and enjoy the day as well as eat, drink, and be married.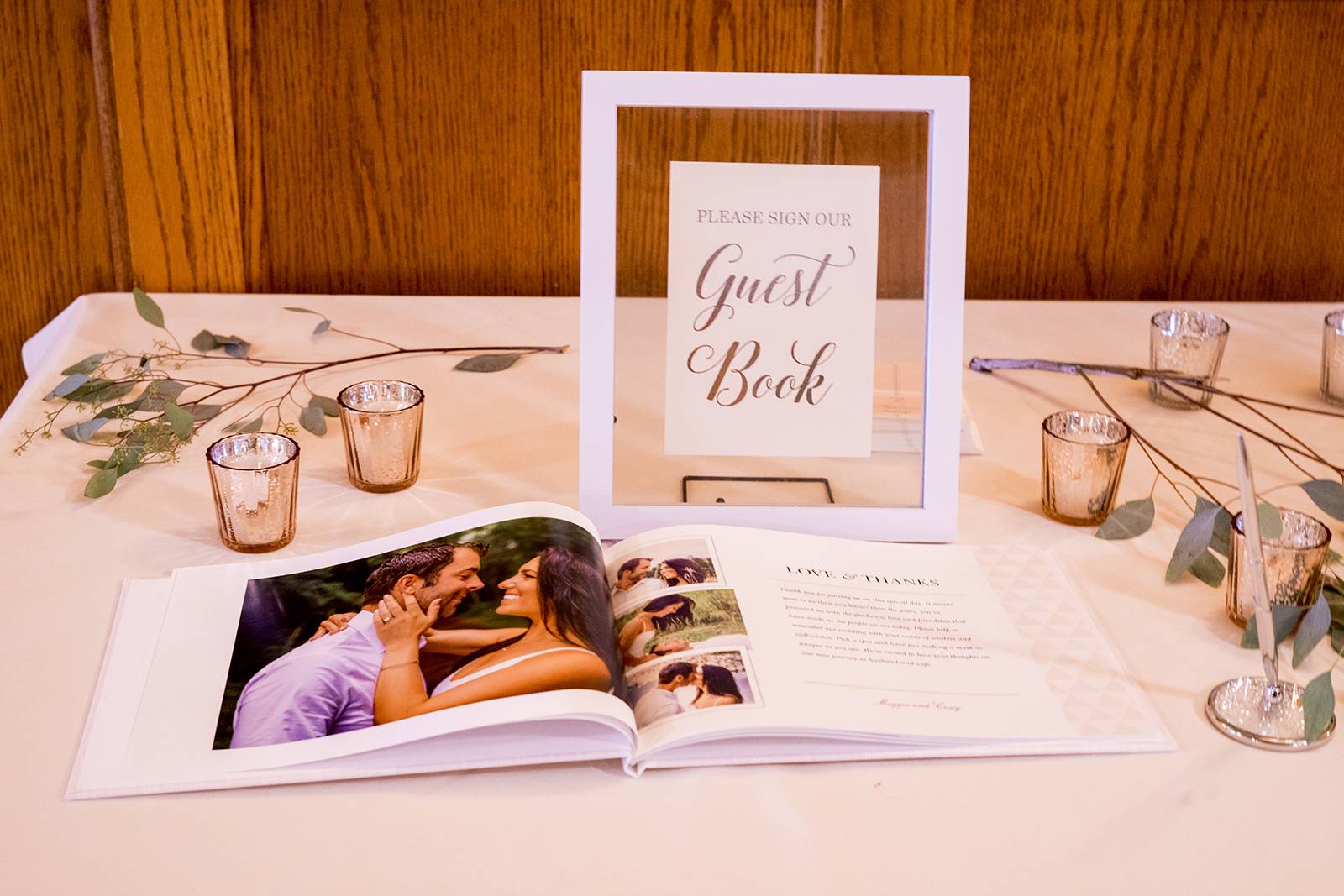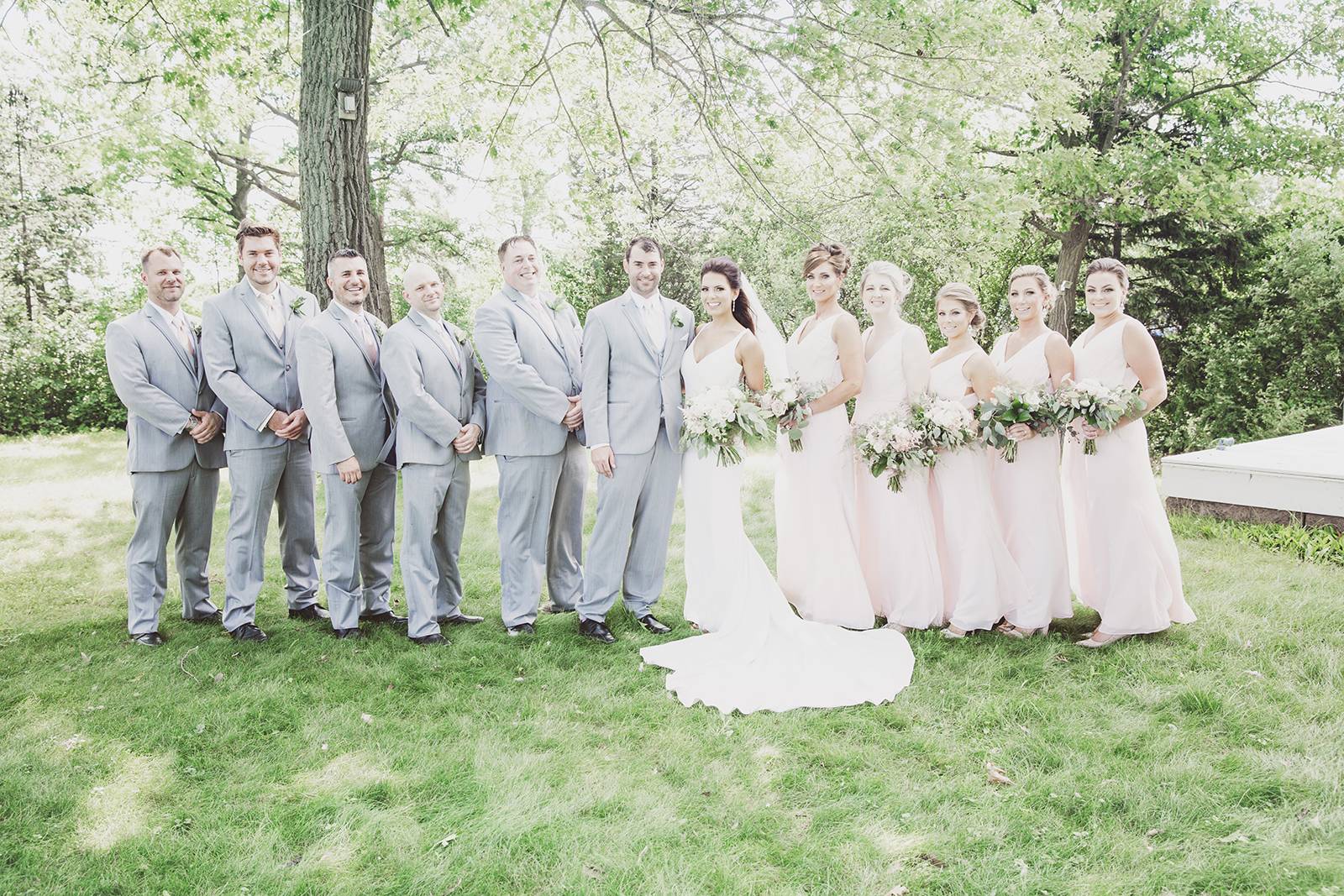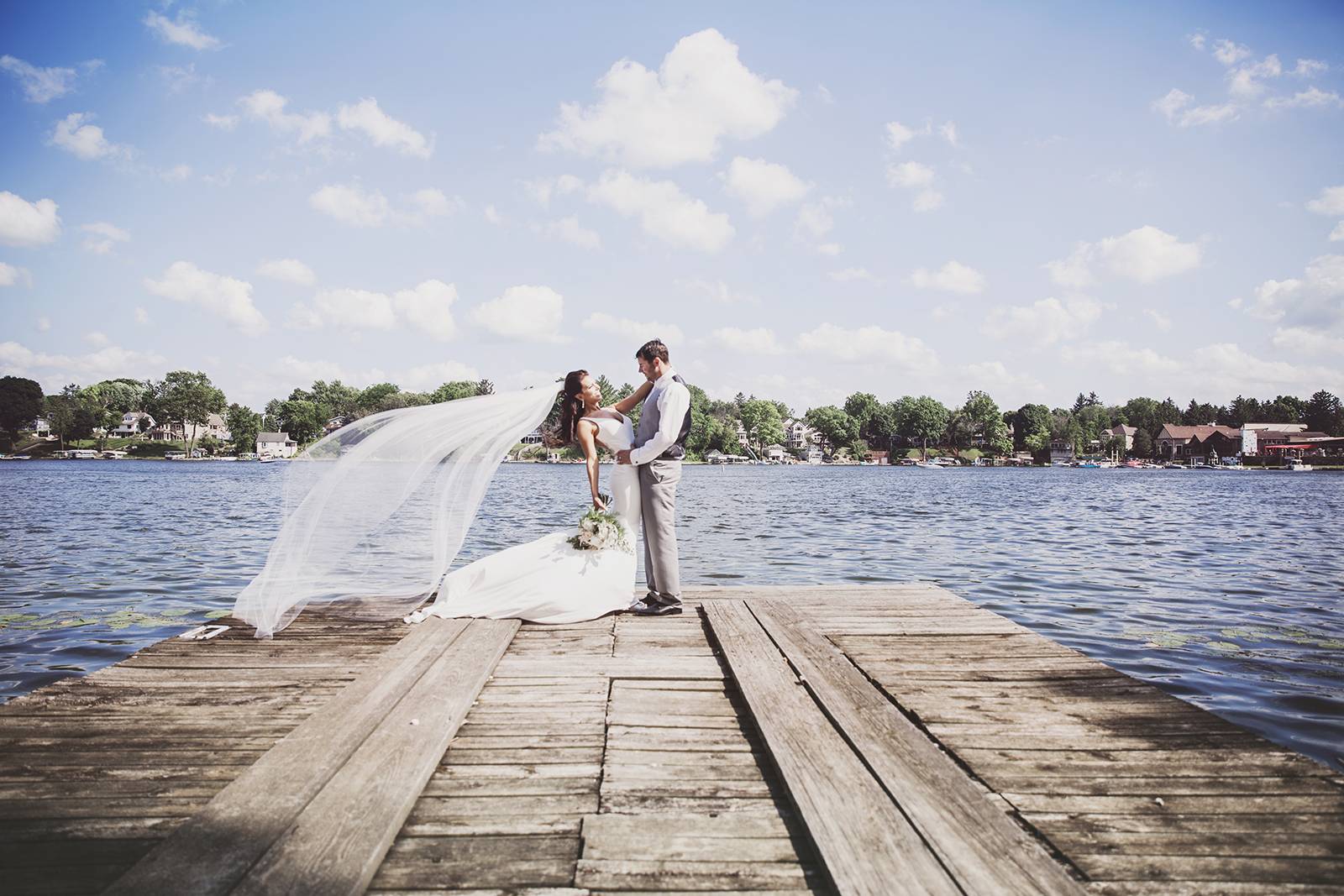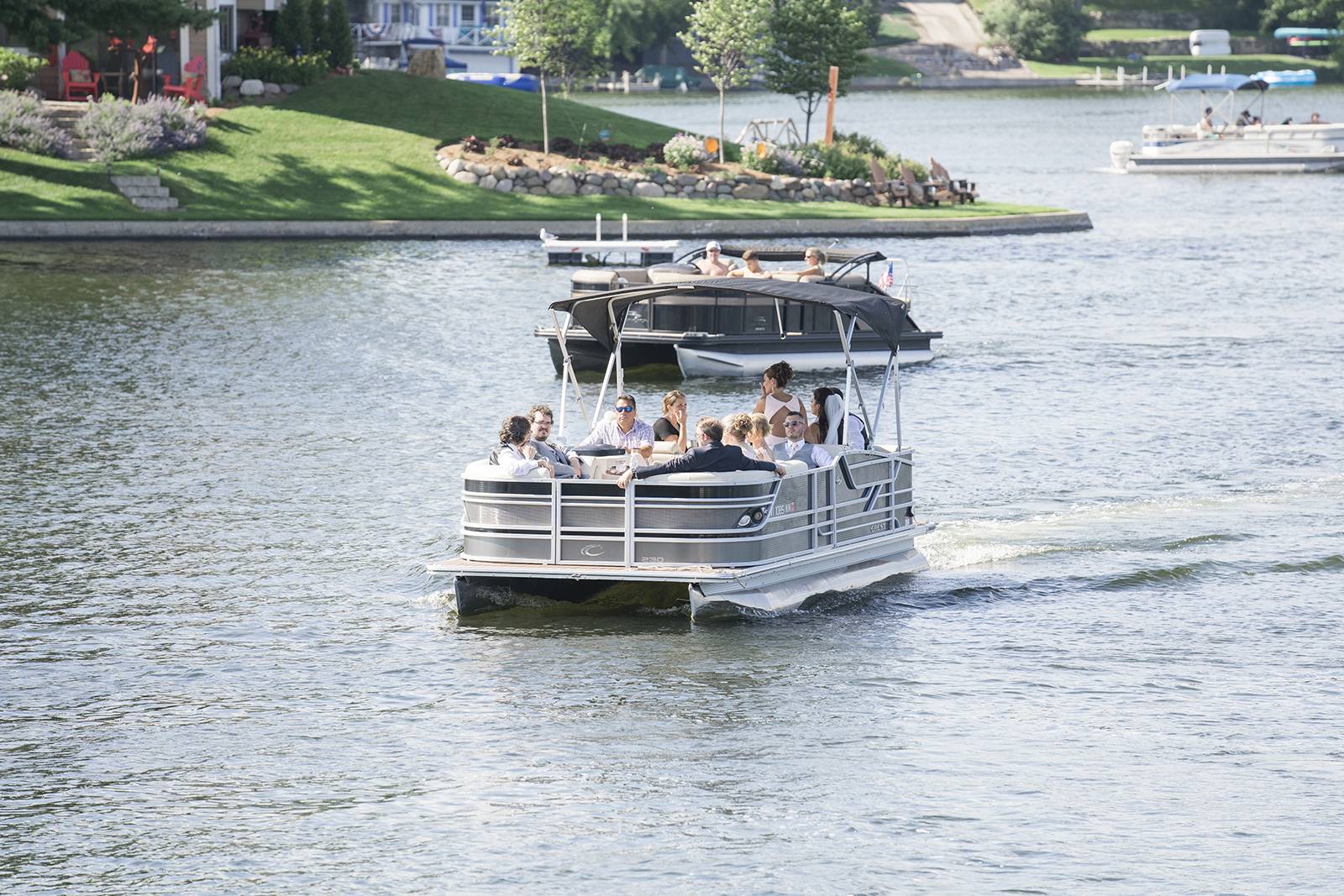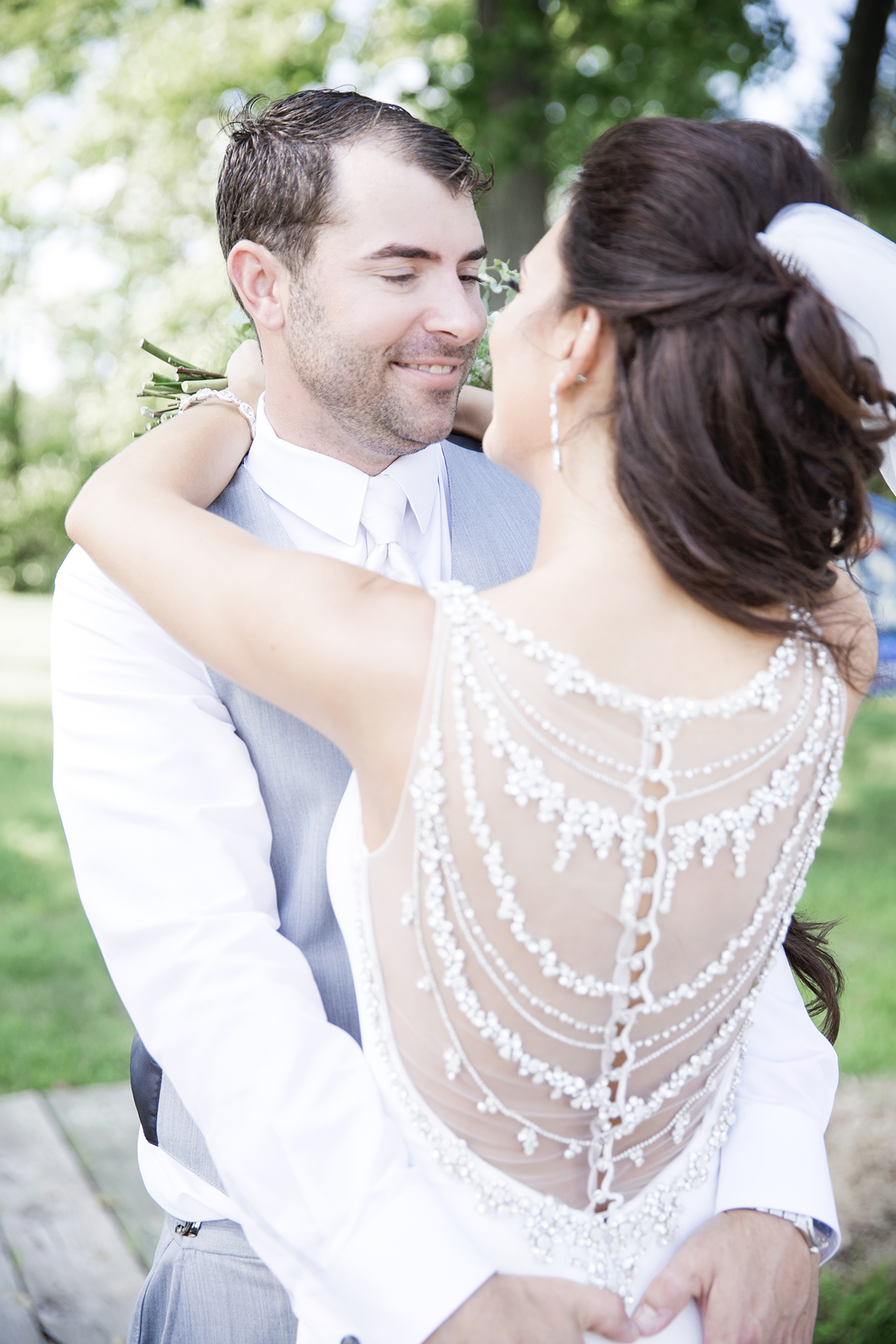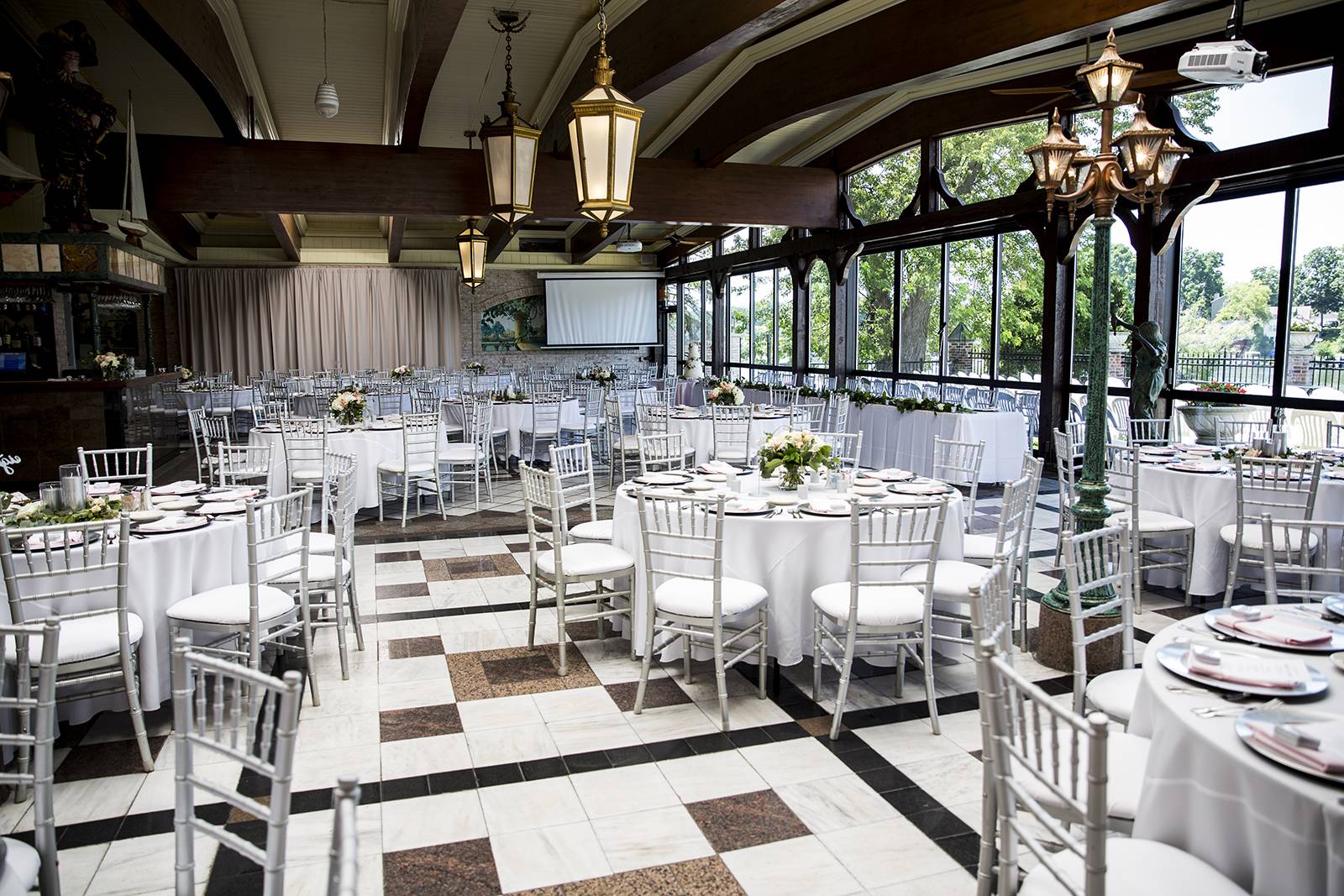 DID YOU USE ANY SPECIALTY CHAIRS, LINENS, DINNERWARE OR GLASSWARE? The Golden Mast Inn provided chairs, tables, ivory linens, and dinnerware. The chairs were dark and the ivory linens were too yellow for the look I wanted. We rented white and silver chiavari chairs - which completely transformed the room! We rented floor length white table linens because I didn't like the color or the shorter length of the provided table linens. We rented blush napkins and silver chargers to make the table settings pop. We used the white dinnerware, silverware, and glassware from the Golden Mast Inn.
WHAT WAS YOUR COLOR PALETTE? Blush pink and silver.
WERE THERE ANY PERSONAL TOUCHES OR DIY ELEMENTS? The bride's mom made the wedding cake. The bride's uncle is a pastor so he was the officiant.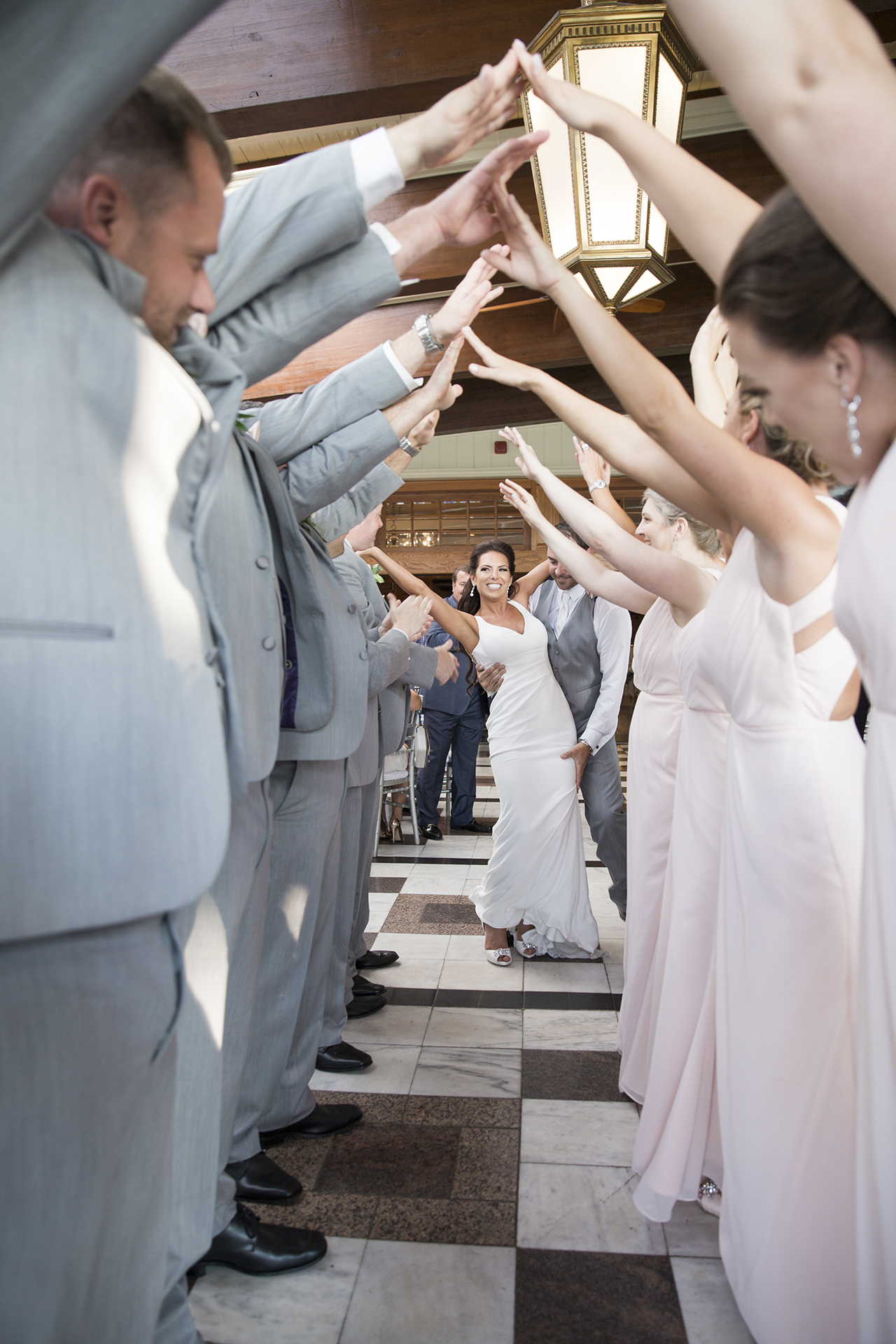 TELL US ABOUT YOUR HONEYMOON PLANS: Once our house is complete, we are going to take a week long vacation to the Caribbean. We are in the process of booking it and are looking at St. Lucia, Turks and Caicos, St. Martin, Aruba, or Anguilla. We want a week to relax in the sun and spend every minute together!
What does life look like after the wedding? We are busy building our first house in Richfield, WI and plan to move-in in late winter. Craig is a contractor and generaling the entire project!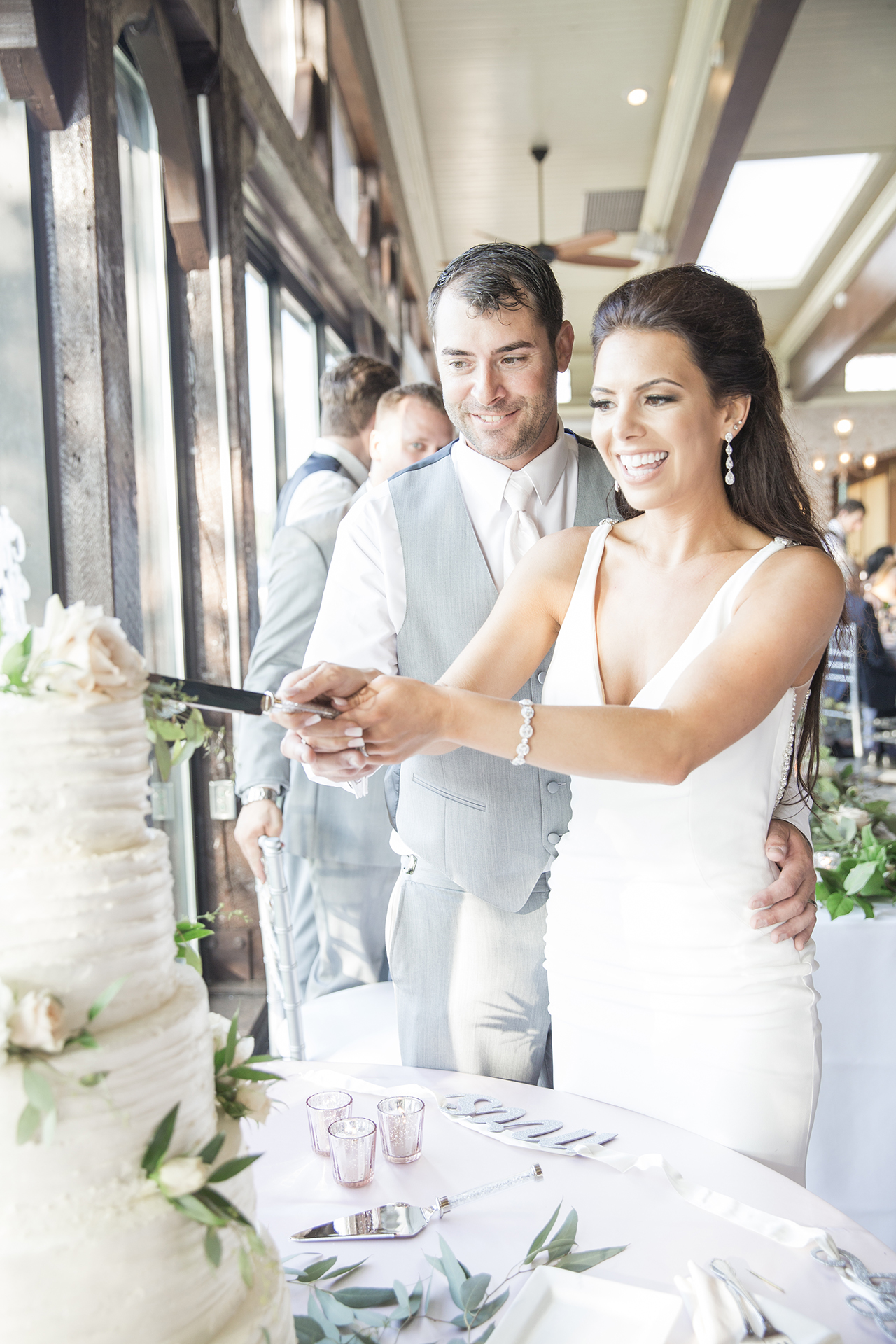 IS THERE ANY ADVICE YOU'D GIVE TO OTHERS PLANNING THEIR WEDDING? Don't sweat the small stuff. If something small goes wrong, none of the guests will know it's wrong because they don't know what you had in mind. There were little things that didn't go according to plan and I didn't even realize it until a few days later. That definitely means no one else realized it! If something doesn't go according to plan, embrace it because there is nothing you can do to change it. I'm a perfectionist so for me to admit this means a lot!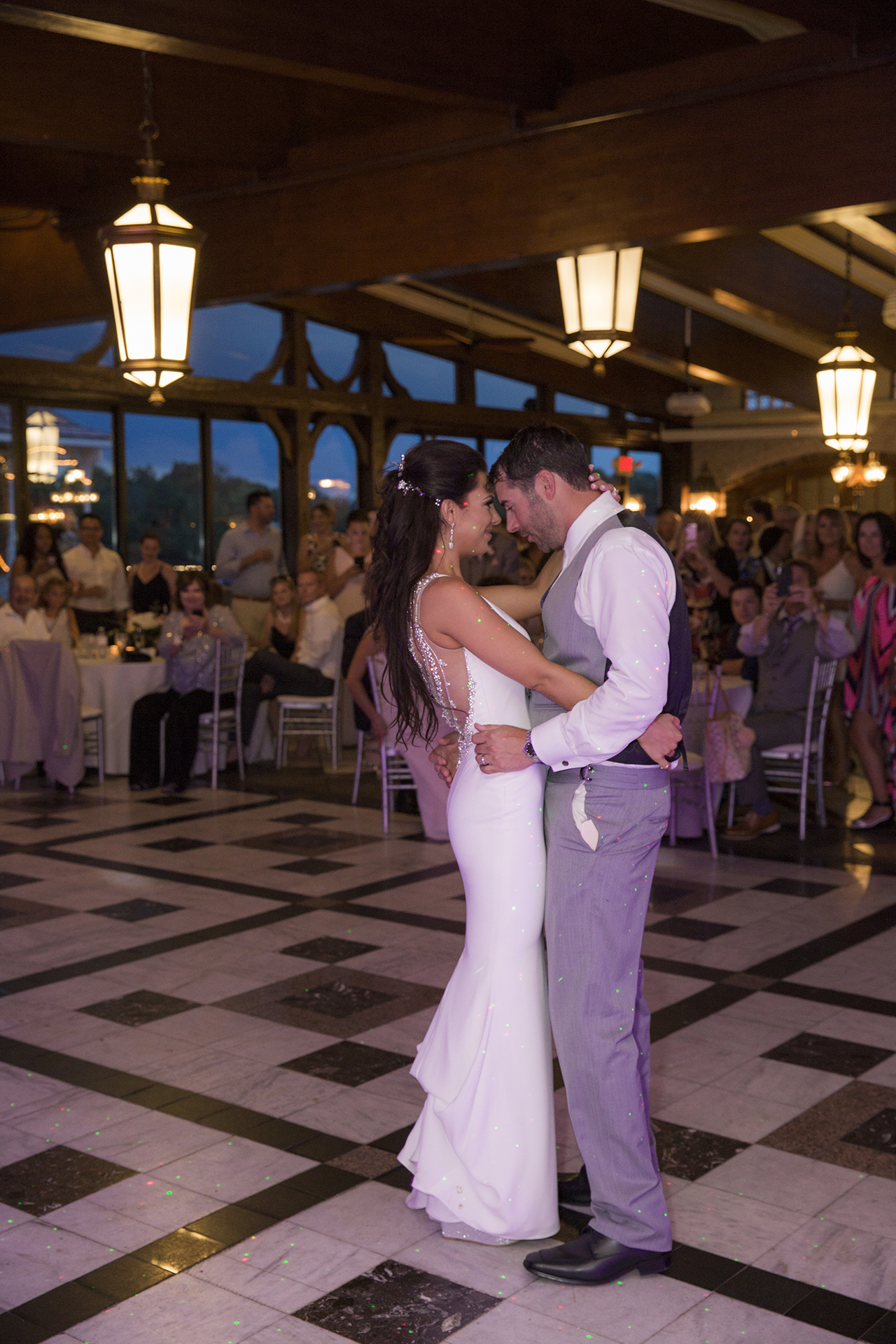 Find a full list of Wisconsin wedding photographers here and for even more stunning real wedding inspiration, scroll through our recent online features below.