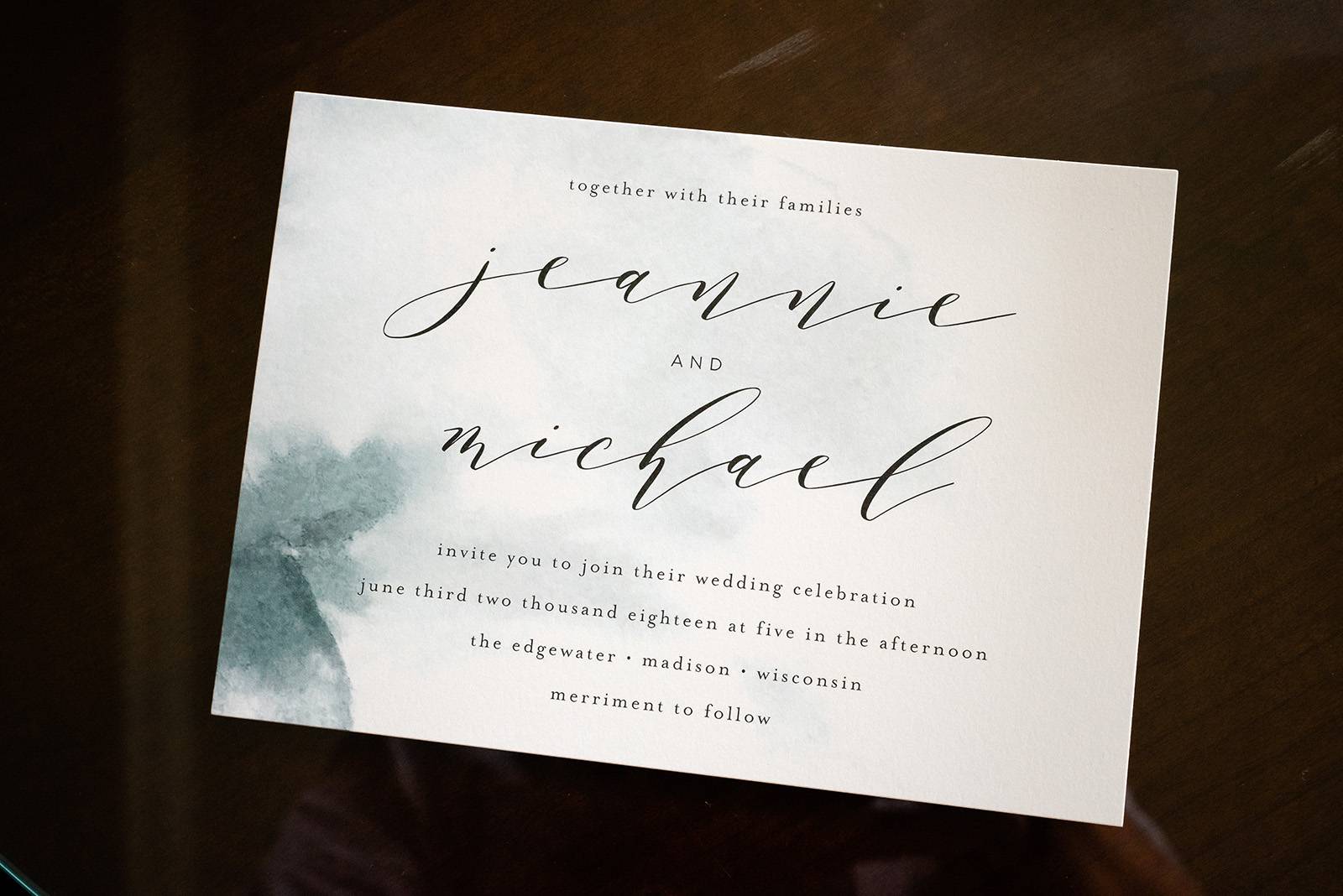 WEDDING DATE: 06/03/18

HOW DID YOU MEET? In college through mutual friends.
HOW DID YOU KNOW HE/SHE WAS "THE ONE"? We never needed a break from each other. We enjoyed spending all our time together. Dating felt so natural; we were best friends.
TELL US ABOUT YOUR PROPOSAL: We met while undergraduate students at Elon University in North Carolina. We both graduated with biology degrees; Michael graduated in 2013, worked locally and waited for me to graduate in 2014. After living in Wisconsin for a year, we returned for Michael's younger brother's graduation from Elon. Being a weekend in celebration of Christian, a proposal was the last thing I expected, but Michael had already asked his brother if he could steal some thunder. The whole Berg family was taking a tour of the campus and when the group came to Elon's only science building, Michael asked me if I'd like to peek inside and see if any of our old professors were around. I agreed and didn't notice that the rest of the family hung back and let the two of us go on without them. Michael stopped me in the middle of marble statues outside the entrance and got down on one knee.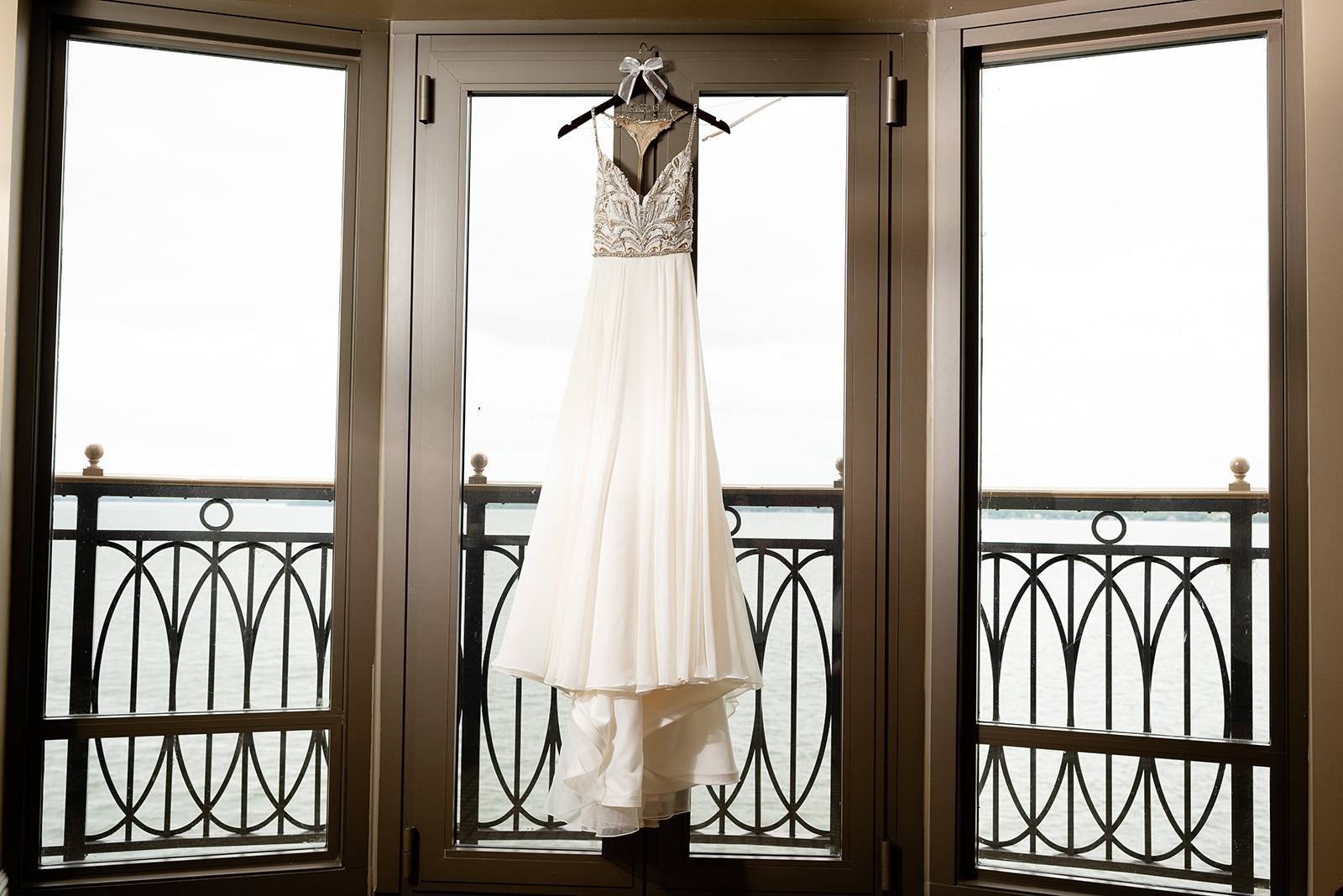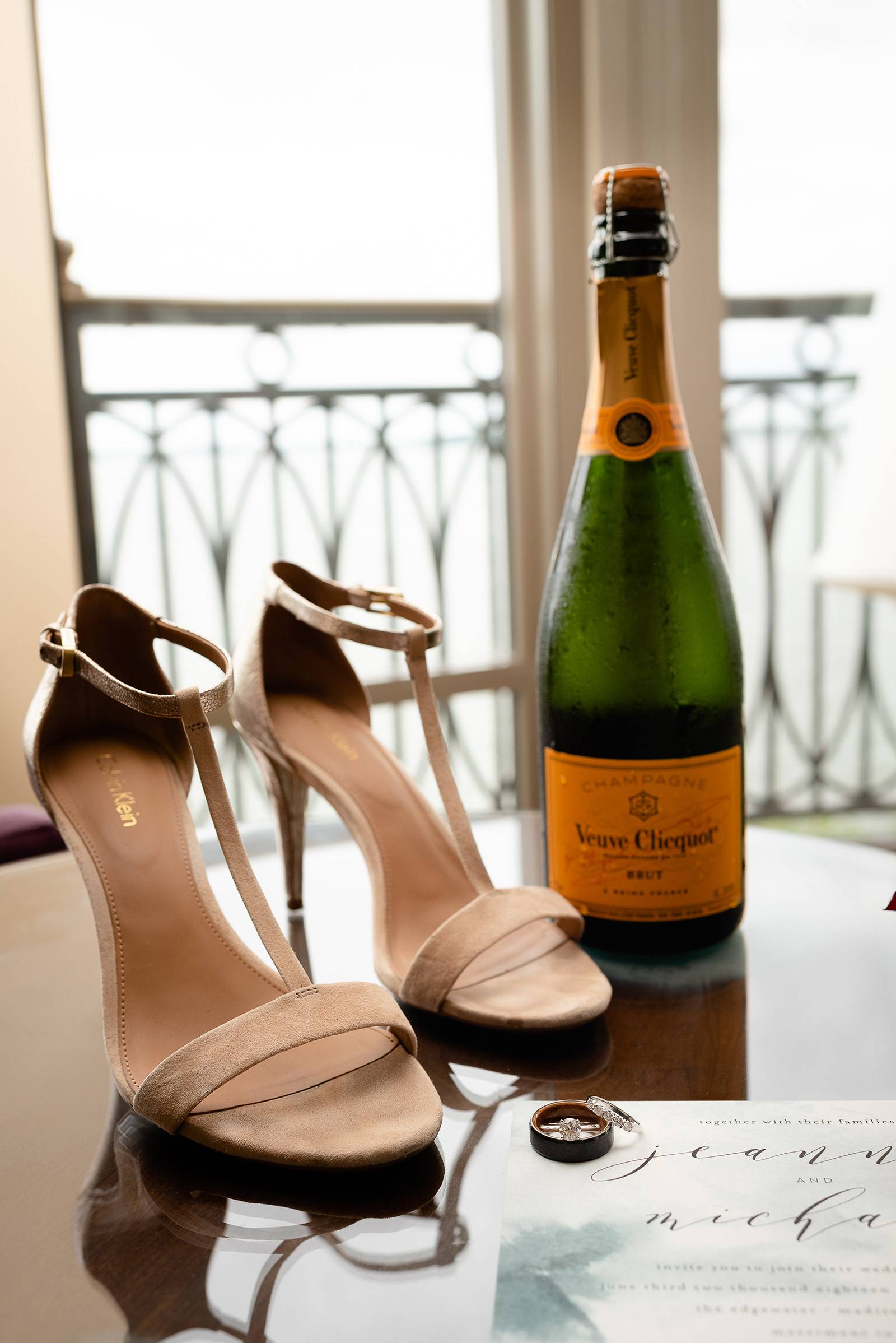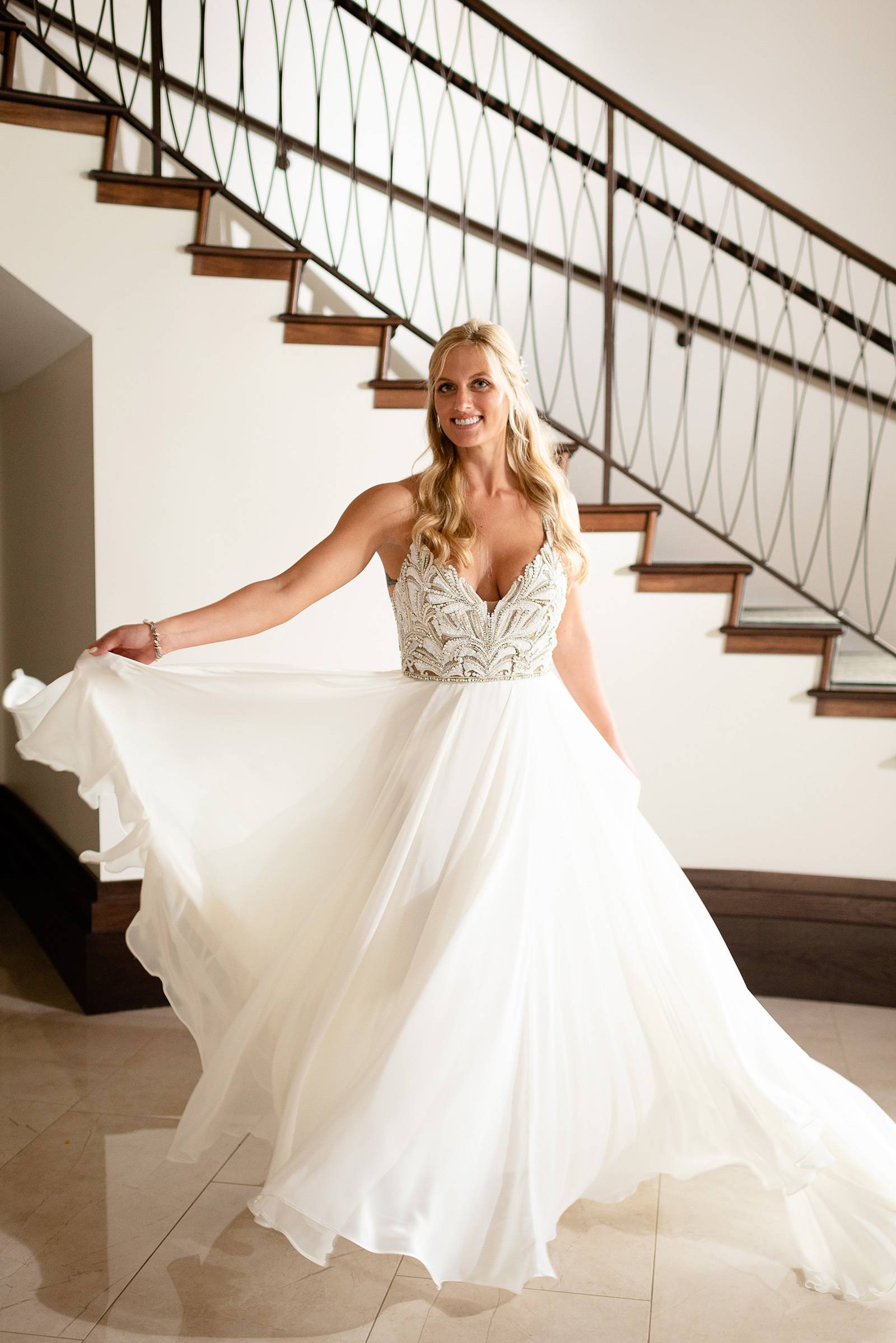 TELL US ABOUT FINDING YOUR DRESS: I knew I wanted a dress by Hayley Paige and there was a specific one that I thought was the one. I went to Brandi's Bridal Galleria and had that particular dress and 4 other Hayley Paige dresses selected for me, and one more by a different designer. The one I thought I would select was actually not the most flattering on me. The Hayley Paige dress I said yes to (the Teresa Gown) was the third dress I tried on! It was the only dress that made my mom and me tear up at when I tried it on. I only tried on 6 dresses and knew I had found the dress for me. I was in and out in an hour!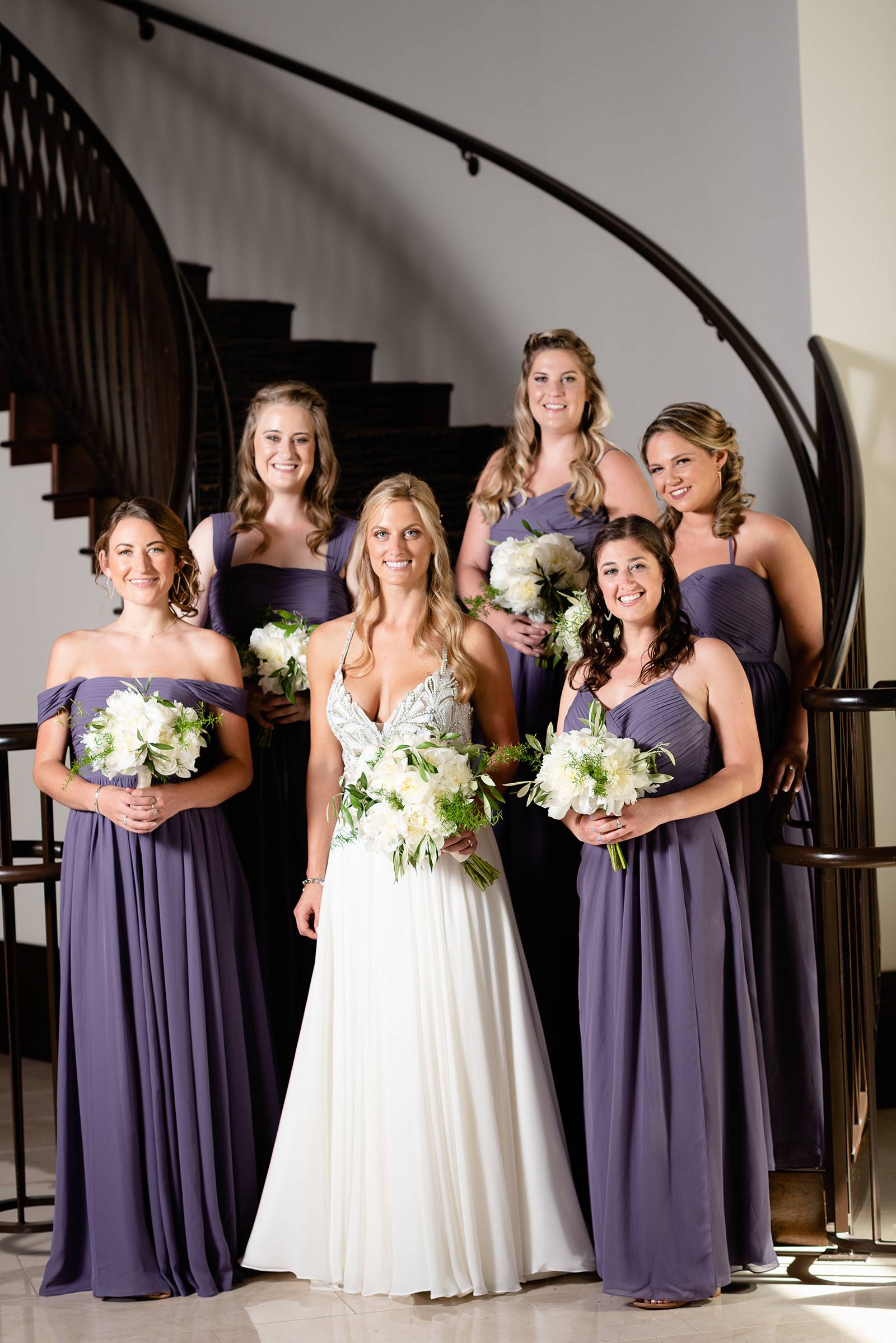 WHAT WAS YOUR WEDDING COLOR PALETTE? Charcoal suits and dusty purple dresses.
DESCRIBE YOUR WEDDING FLOWERS: White peonies with greenery.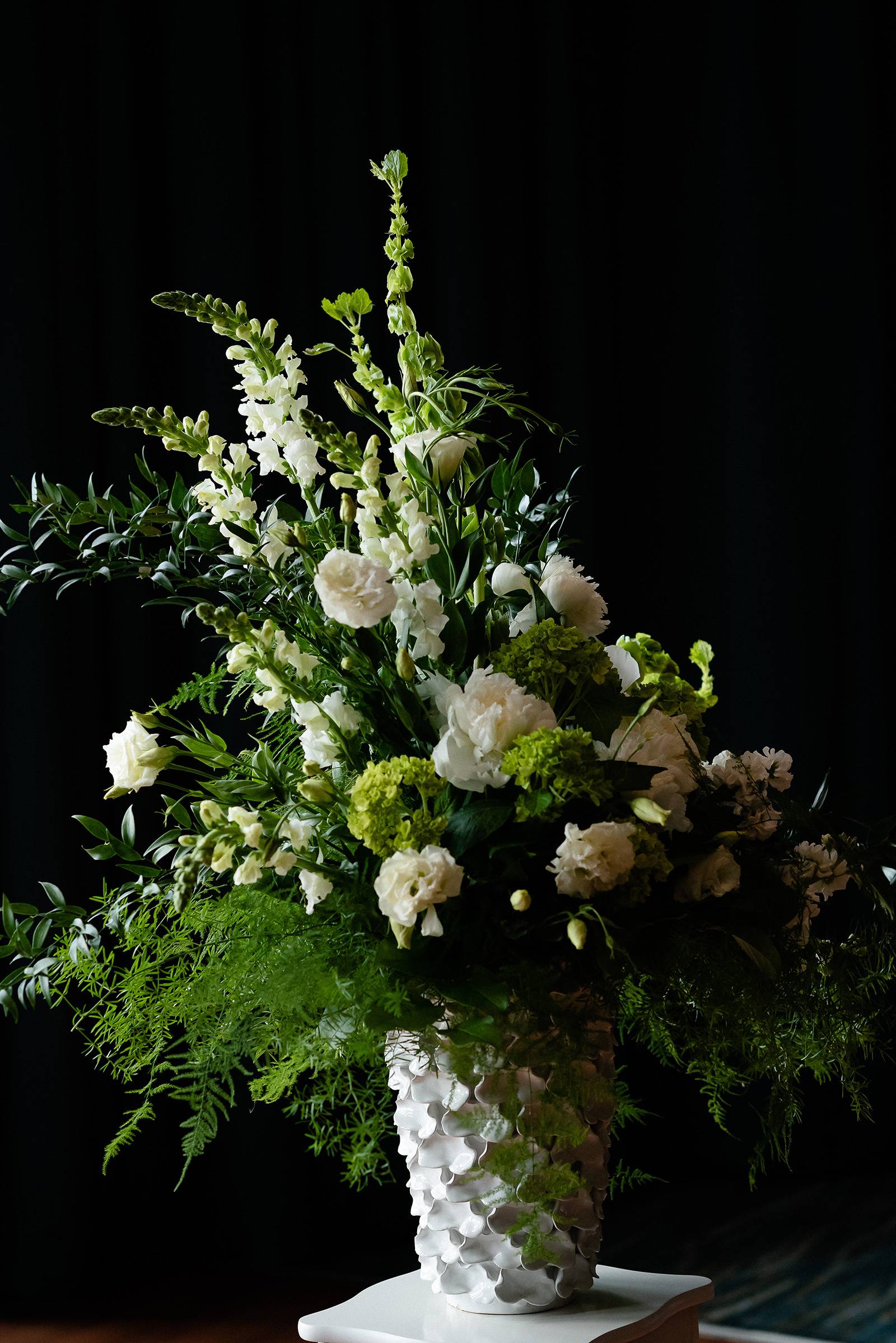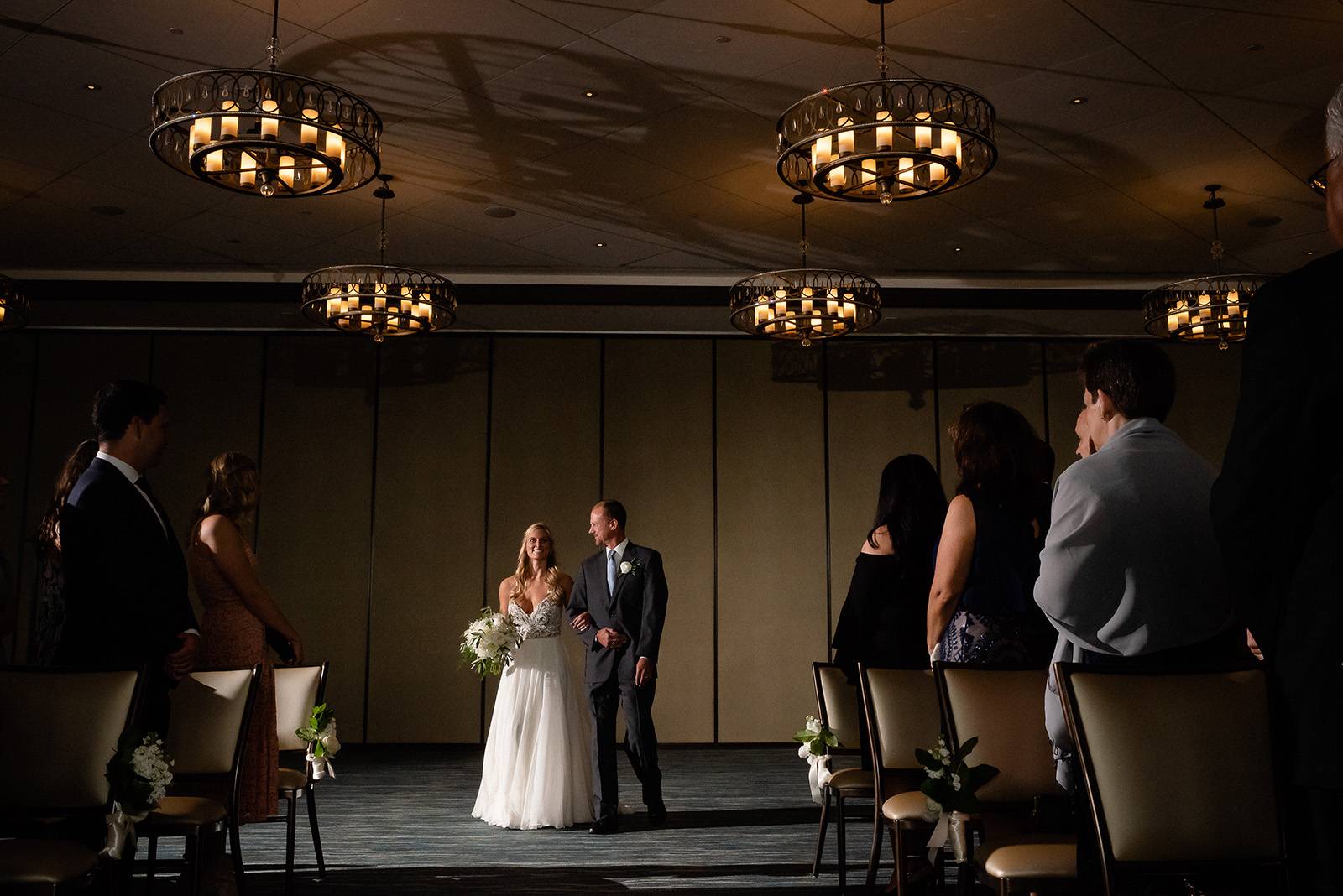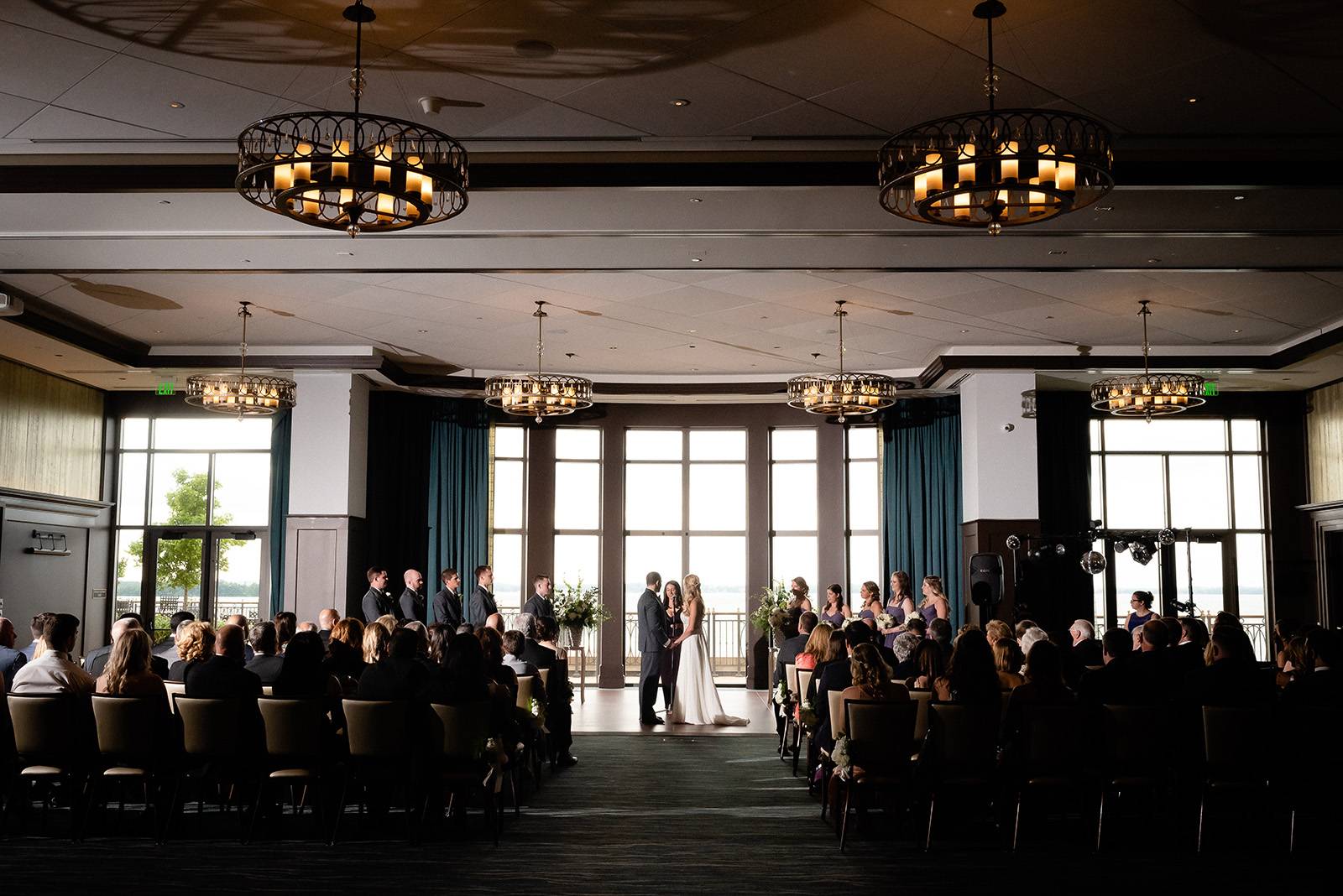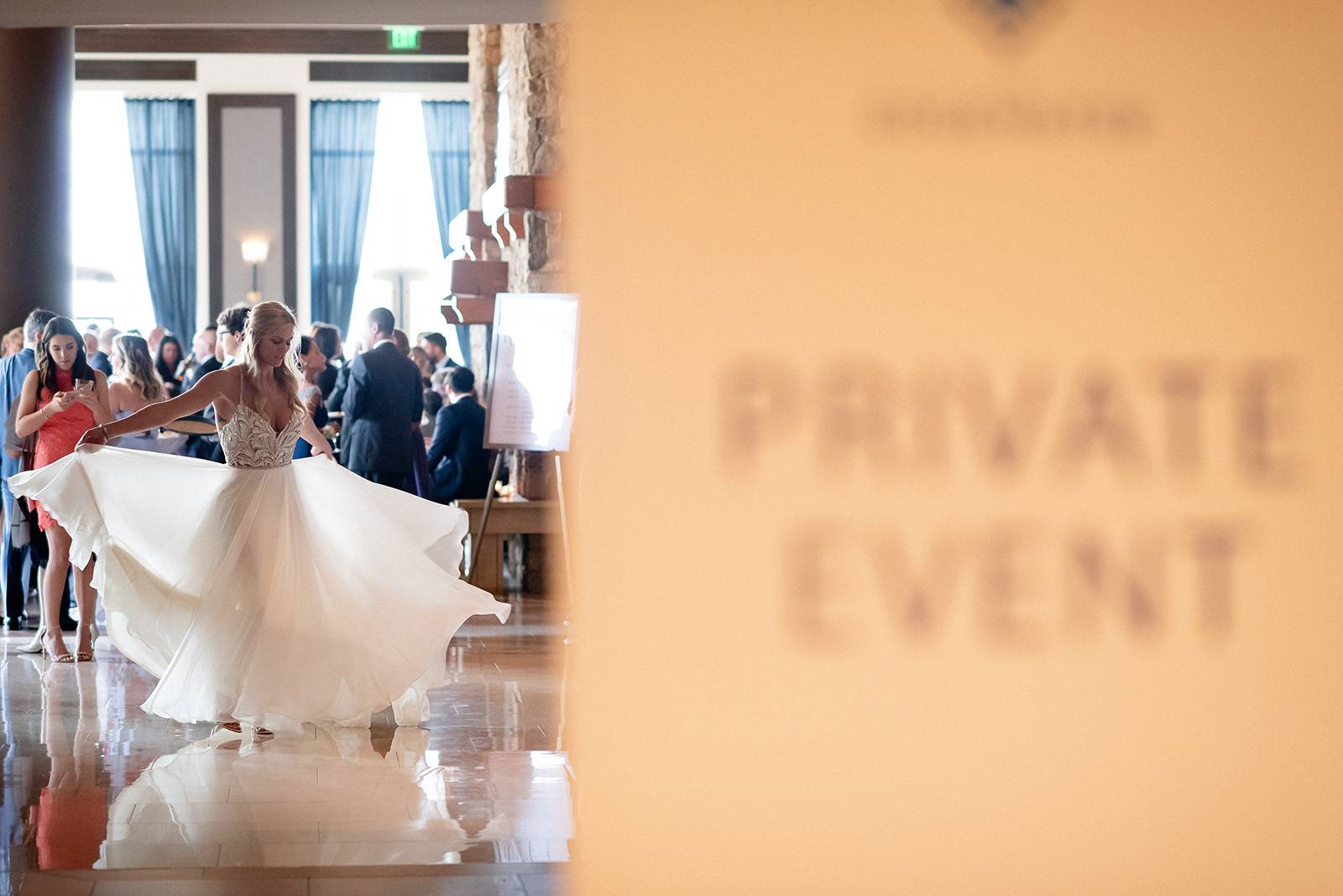 WERE THERE ANY PERSONAL TOUCHES OR DIY ELEMENTS? One of my bridesmaids created all the small table signs, Michael's Aunt Teresa is a professional baker and baked all the wedding favor cookies. Our officiant is Michael's cousin, Ally.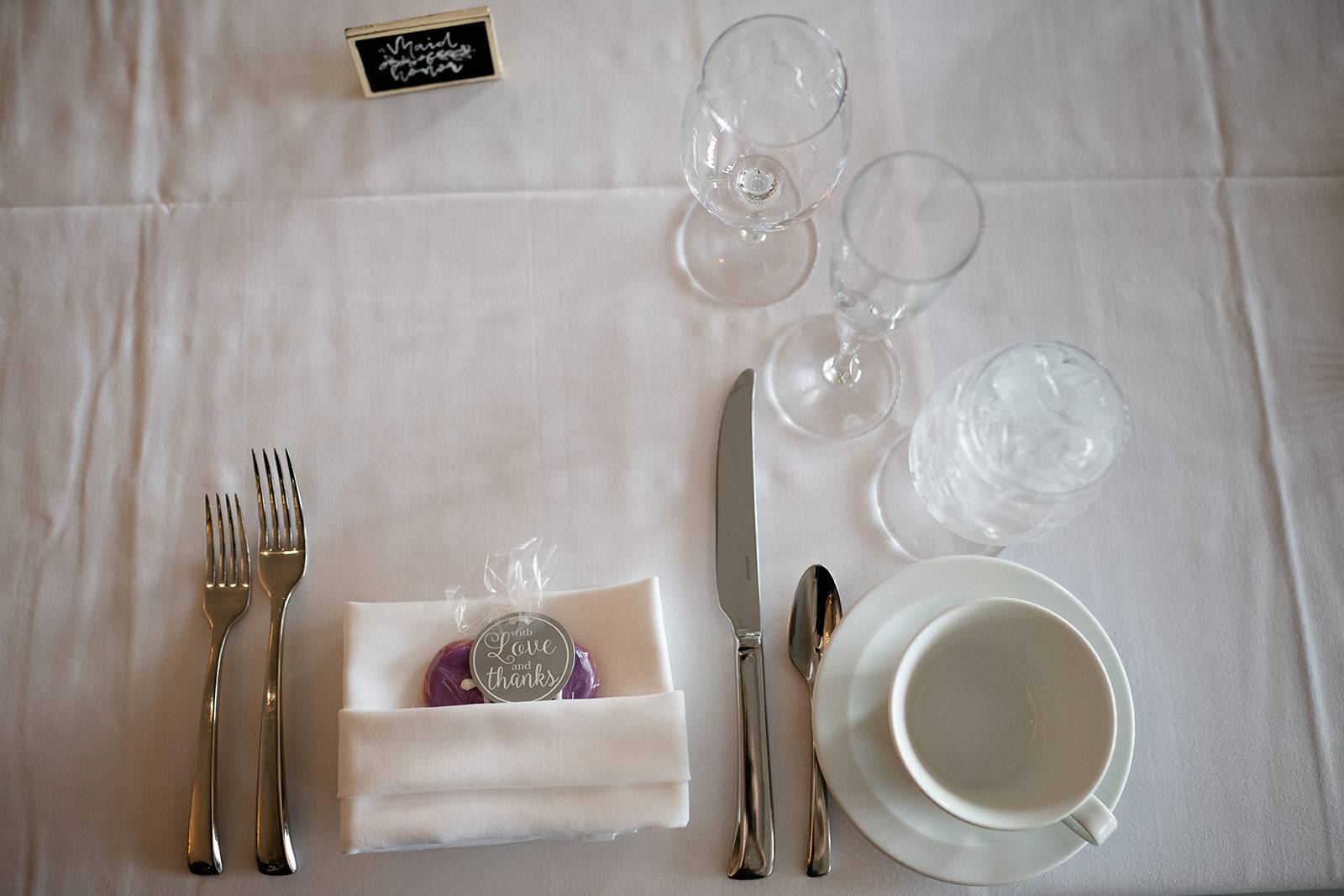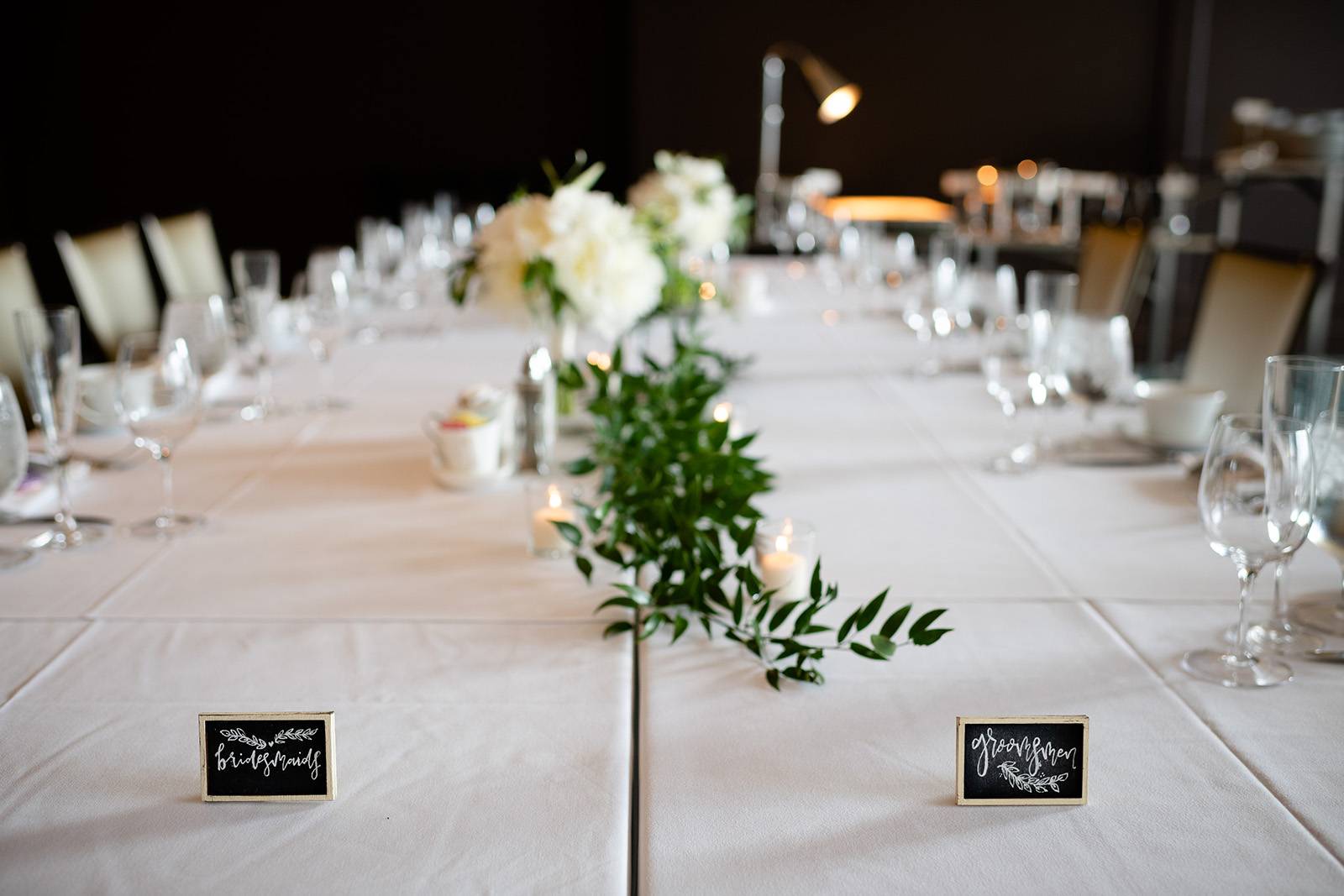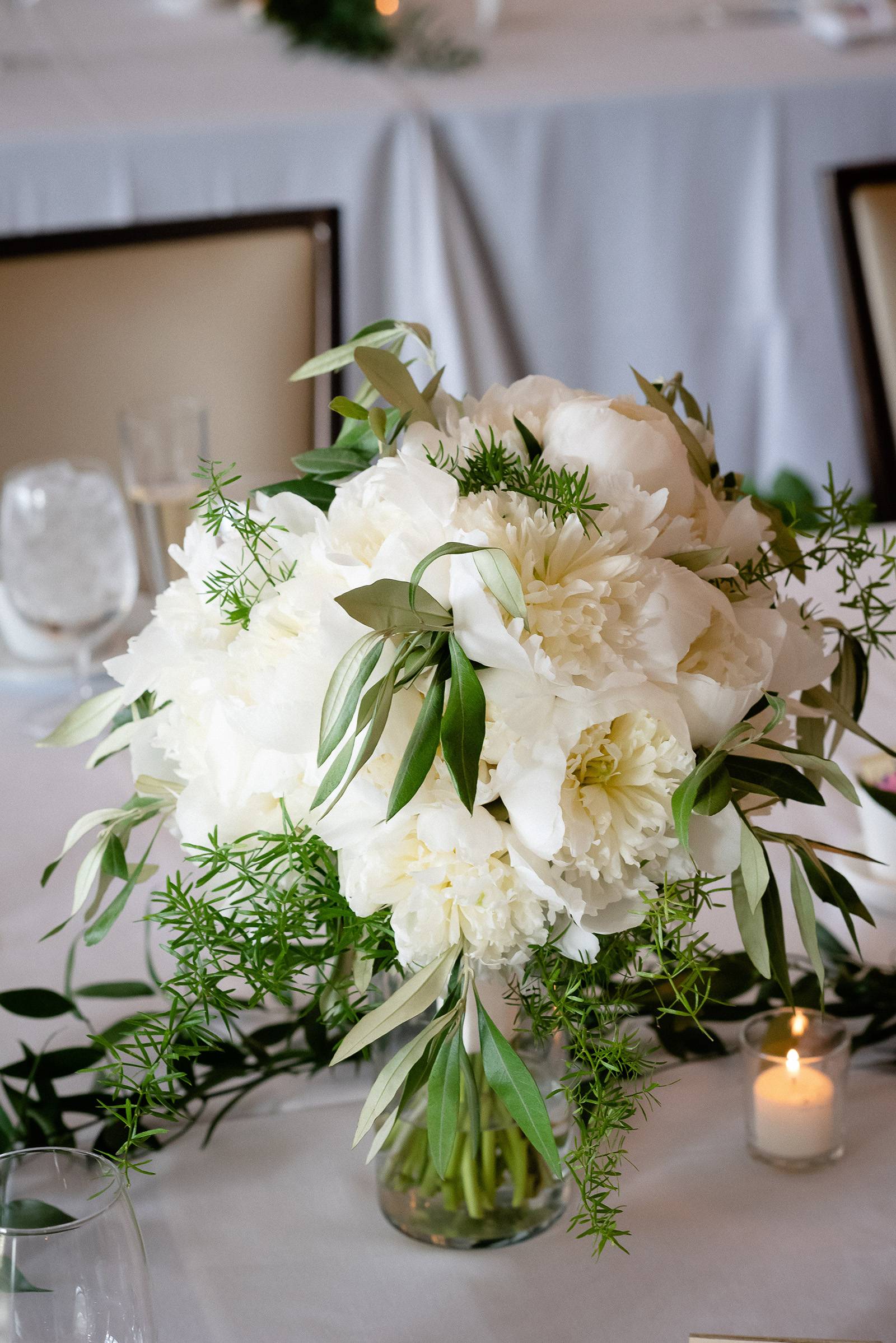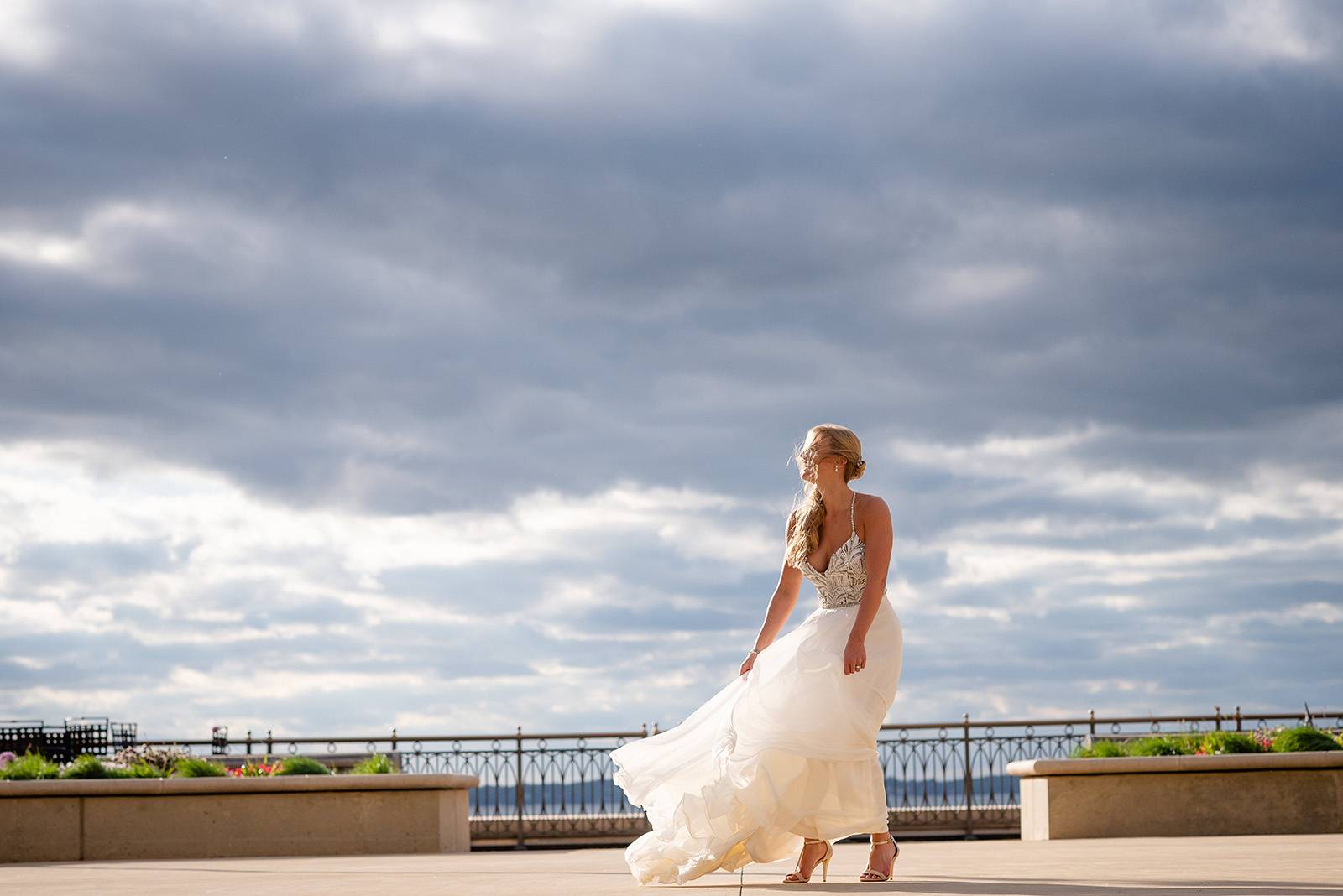 WHAT WAS YOUR FAVORITE MOMENT FROM YOUR WEDDING? The sunset photos and twirling around in the wind. Also, getting to see both of our entire extended families enjoy Madison.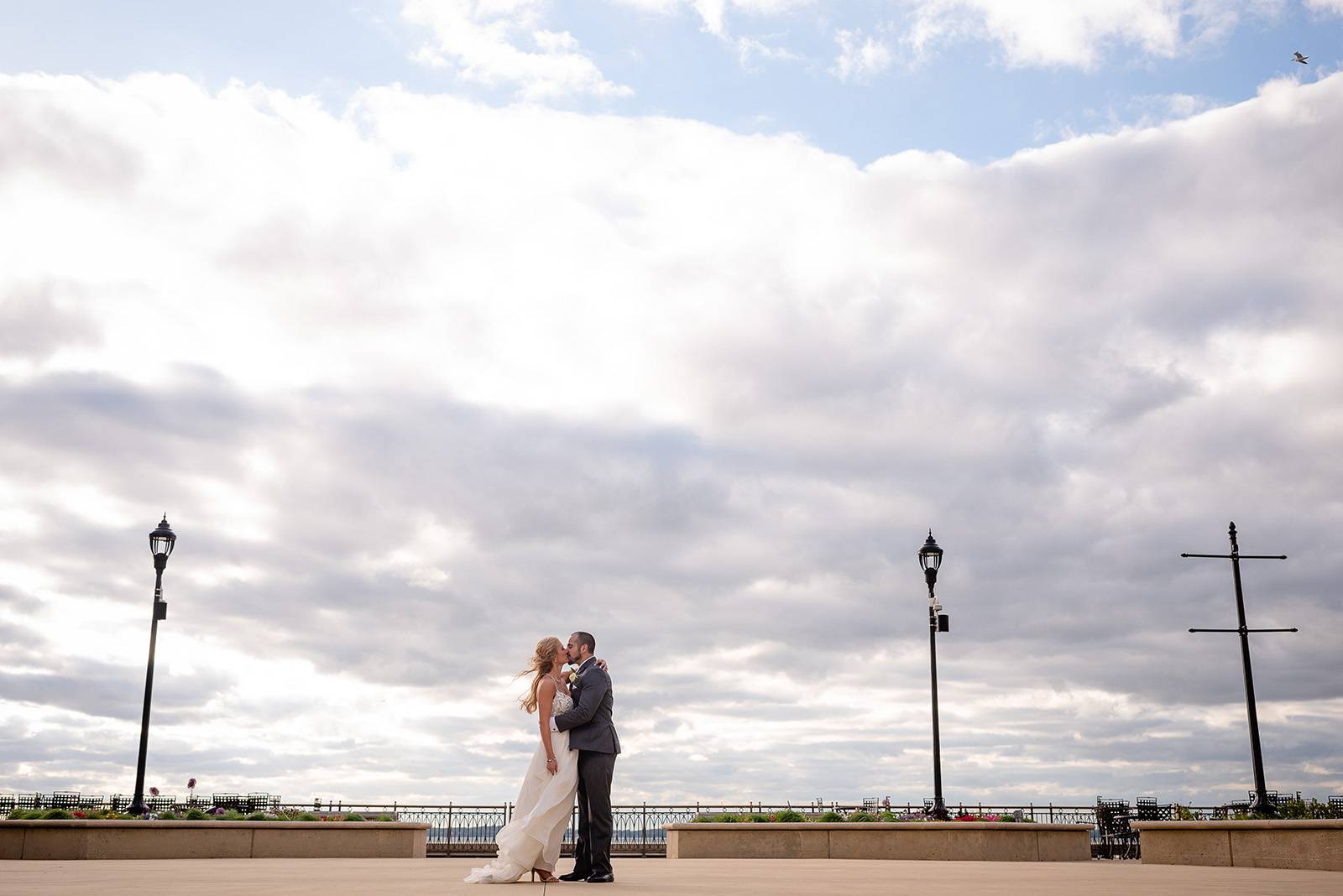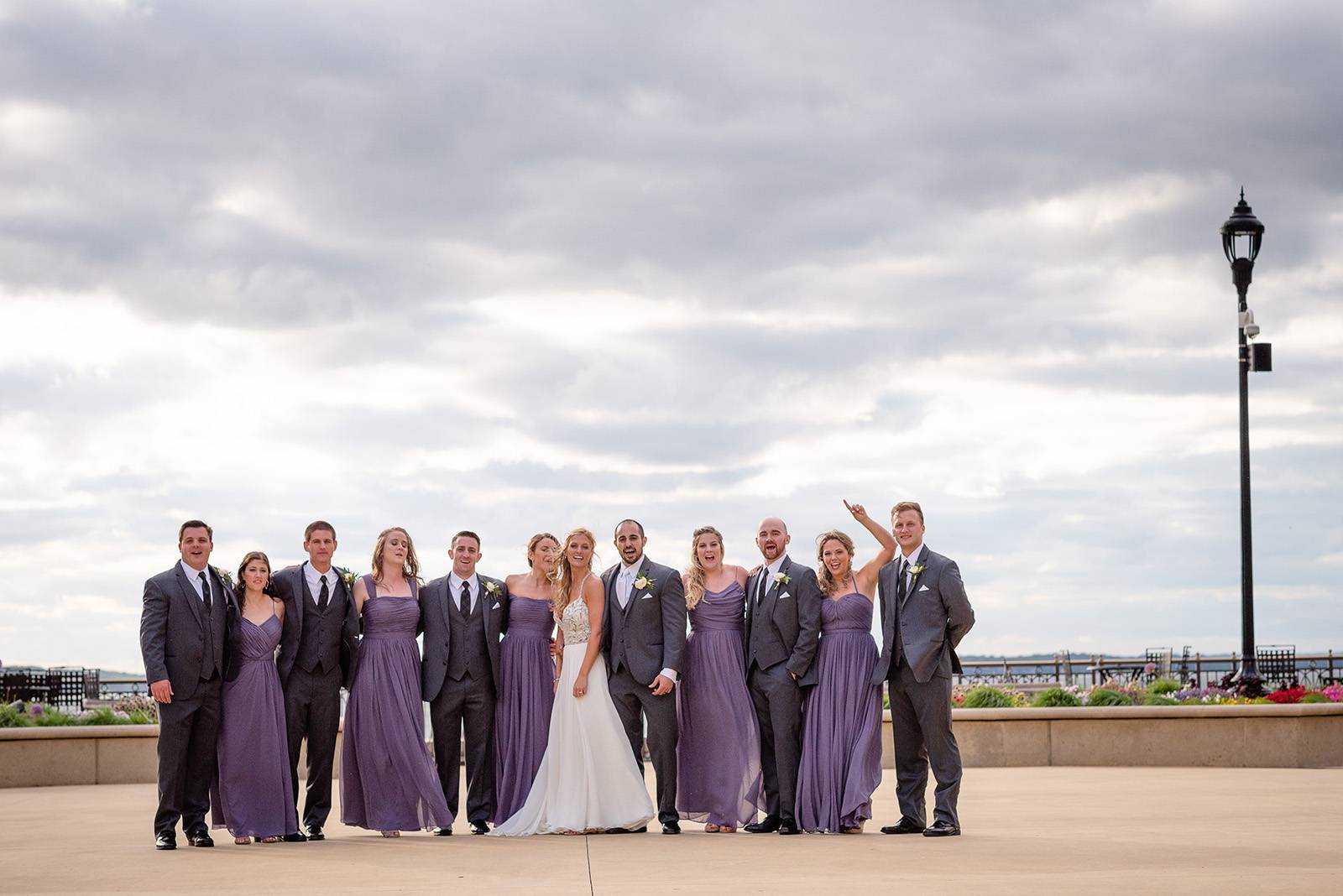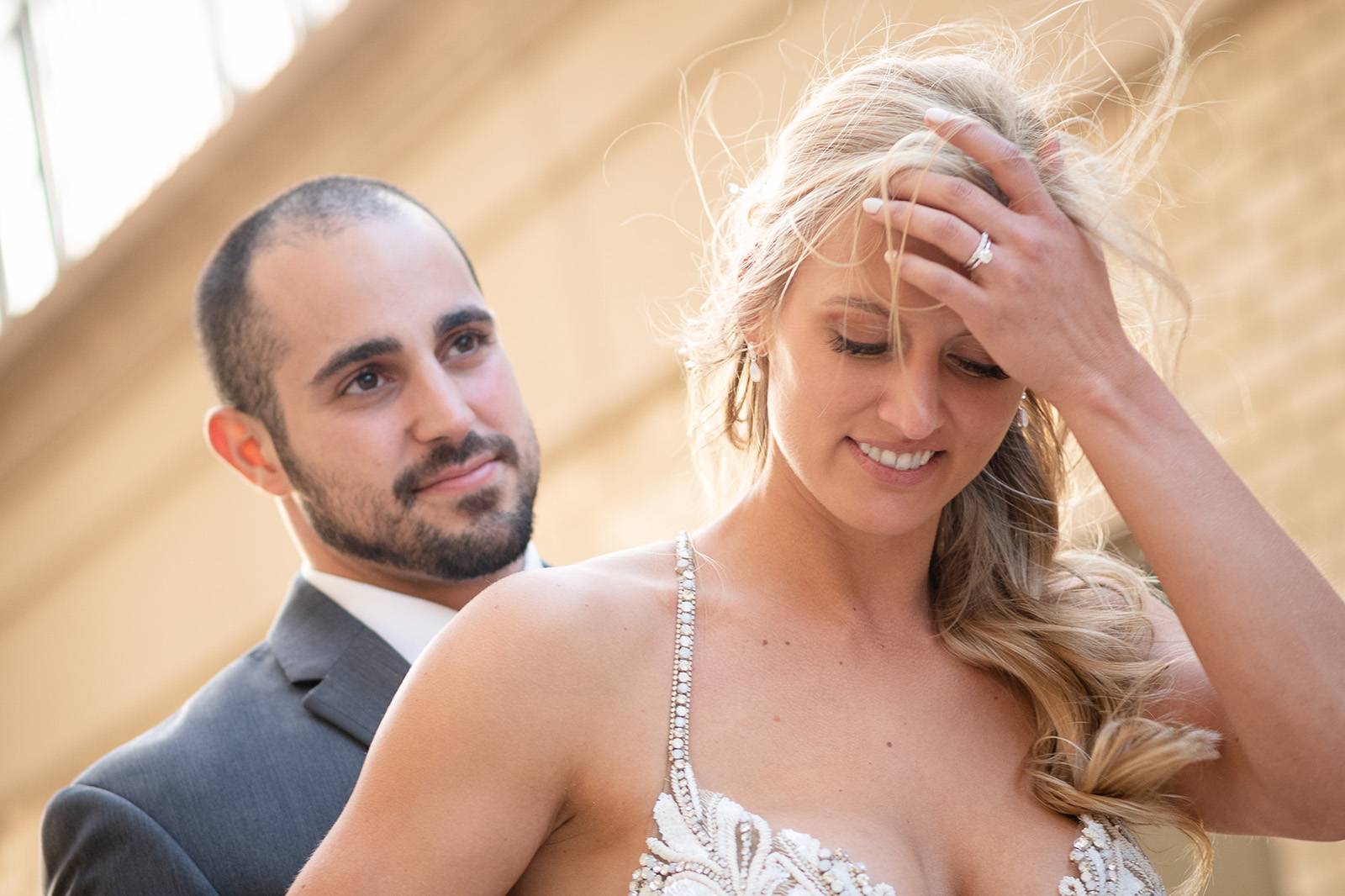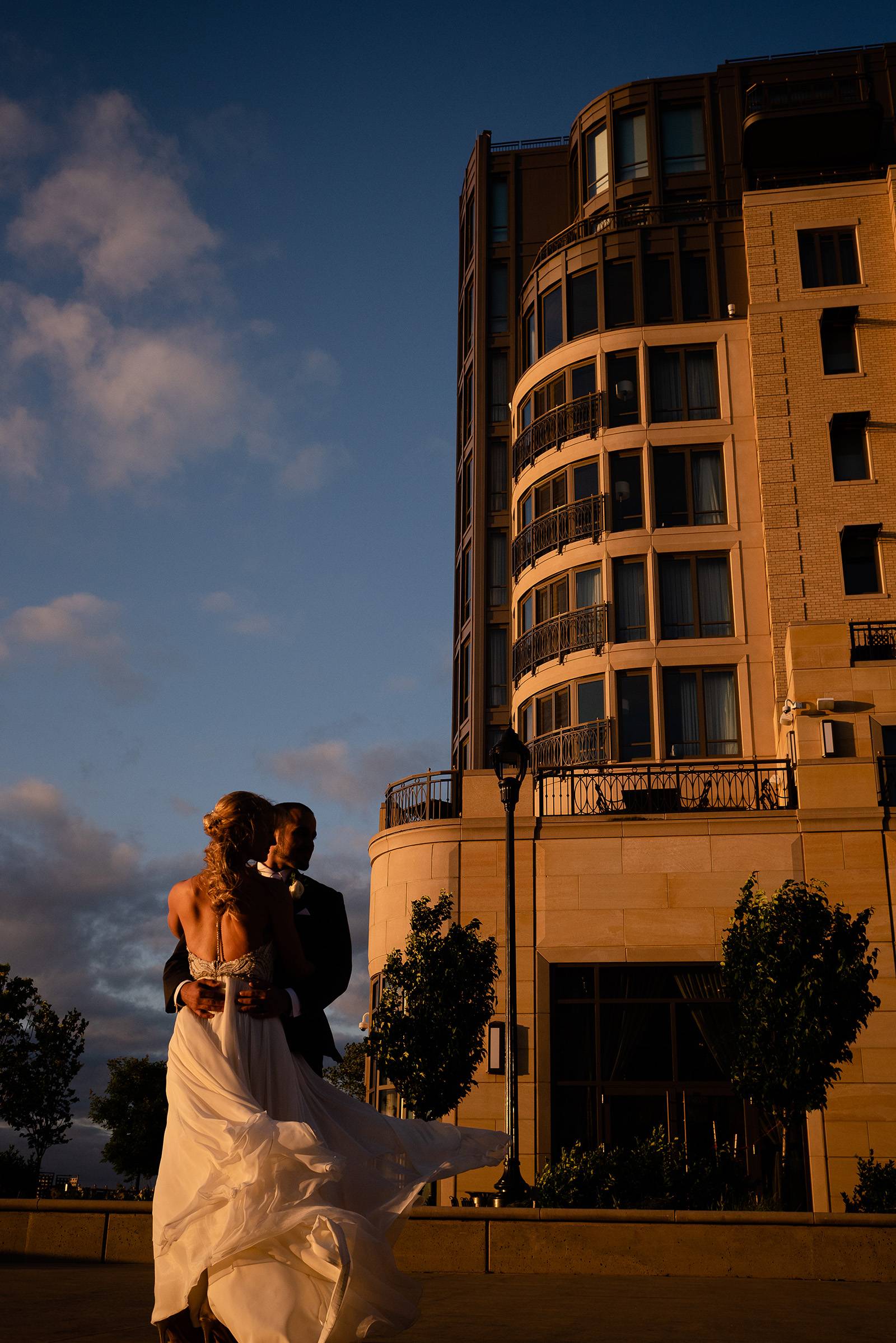 TELL US ABOUT YOUR HONEYMOON PLANS: We had a weeklong stay in an over-the-water bungalow in Belize!
WHAT DOES LIFE LOOK LIKE AFTER THE WEDDING? Honestly, not too different! We've been together for almost 7 years and lived together for 6, so our relationship doesn't feel any different.
IS THERE ANY ADVICE YOU'D GIVE TO OTHERS PLANNING THEIR WEDDING? Select vendors that you trust and believe in them to execute your vision. Don't micromanage; you're hiring professionals for a reason! If anything goes wrong, you'll be the only ones to know. It's the best day of your life, ENJOY IT!