Elegance and pure love graced the real wedding of Kathryn and Lance. They have shared their favorite moments and their tips for planning your special event. Thrive Photography & Films captured these lovebirds are they vowed to commit to each other forever and always. DIY centerpieces and bridesmaid bouquets showcased Kathyrn's eye for simplicity and elegance. From the proposal to the wedding and reception, Chula Vista Resort now holds a special place in this couple's heart. Read more about Kathryn and Lance's magical day down below!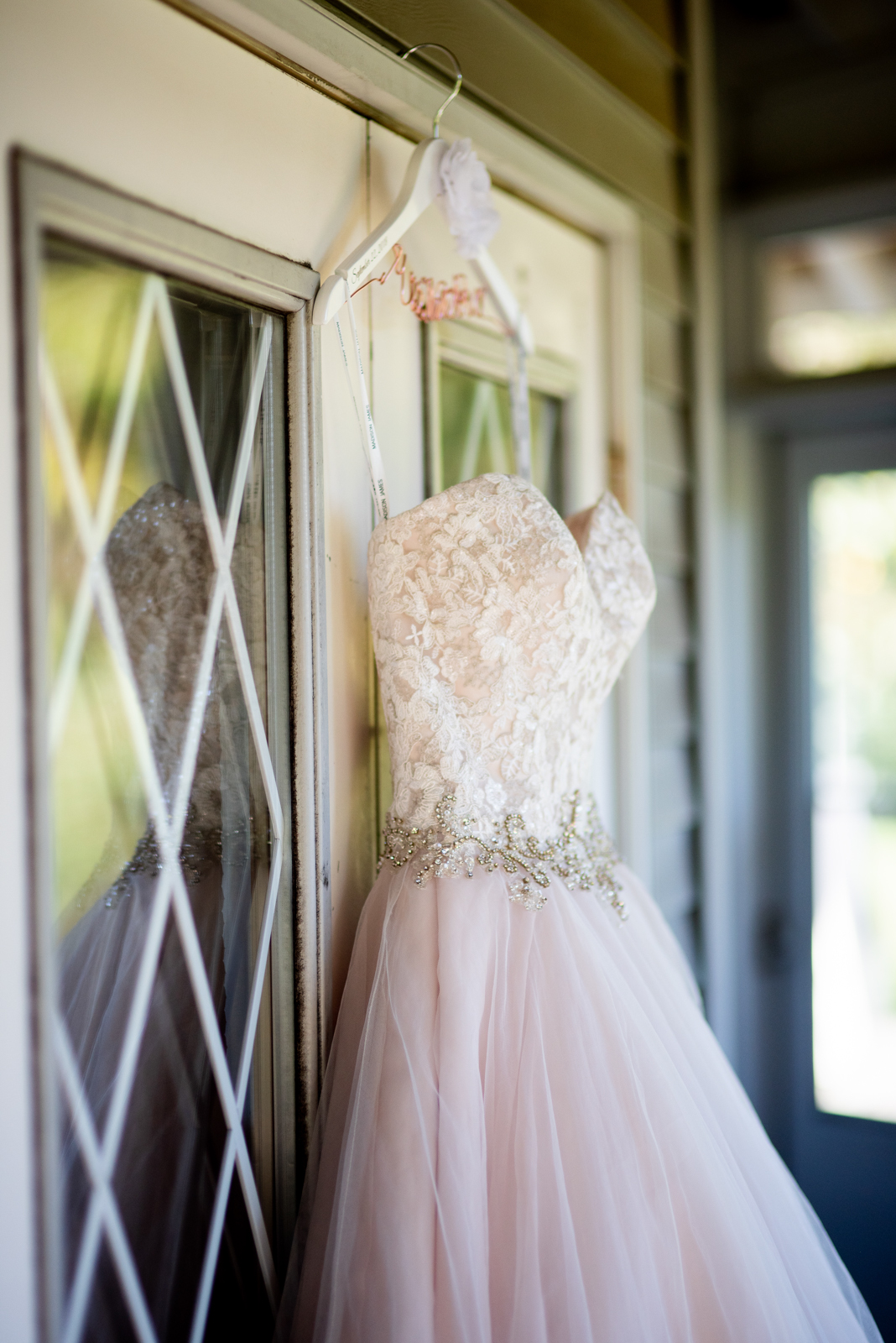 WEDDING DATE: 09/22/18

HOW DID YOU MEET? We meet through mutual friends and dated long distance for 3.5 years before I moved to Wisconsin to live with Lance.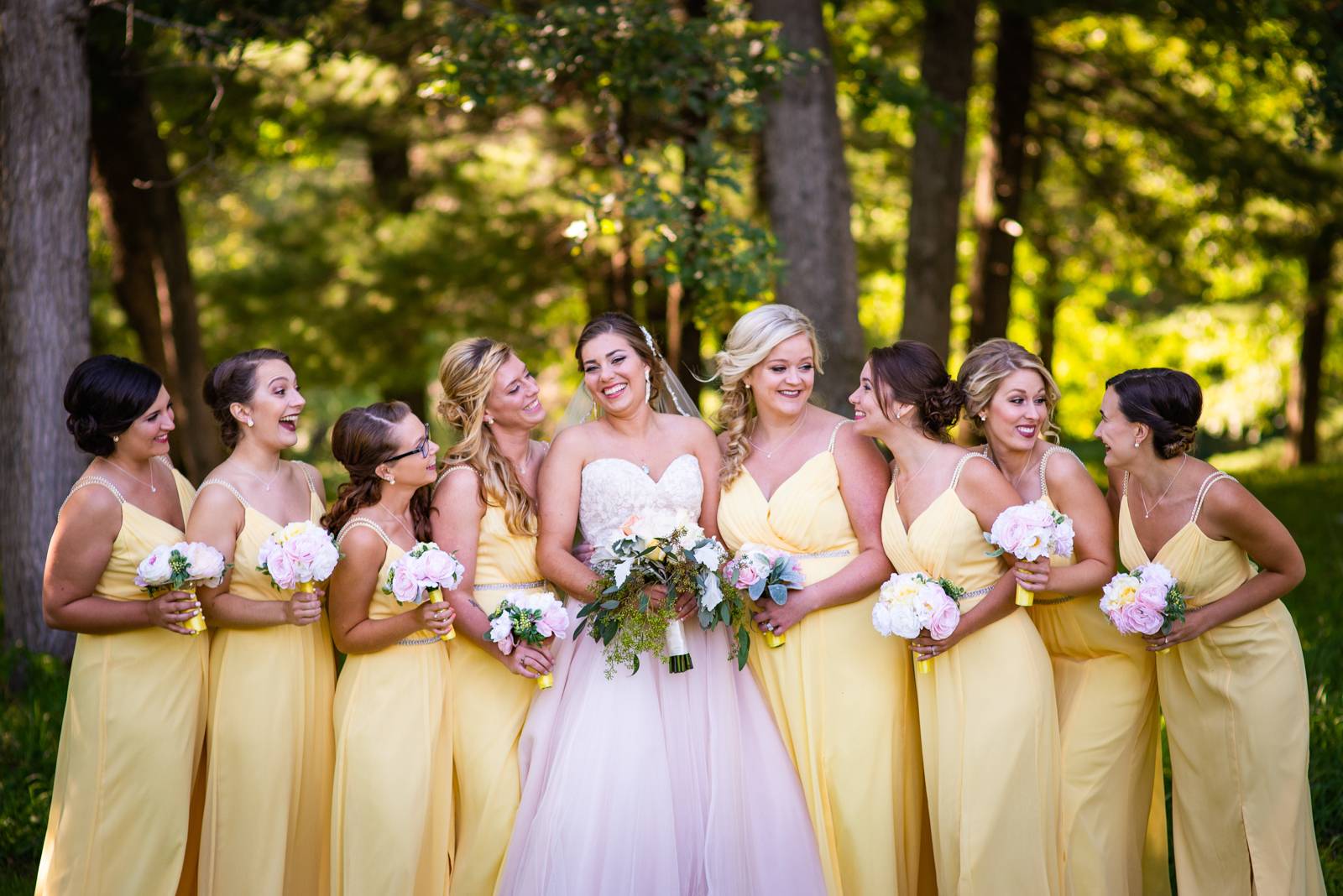 HOW DID YOU KNOW YOU HAD FOUND "THE ONE"? We had an instant connection, and our first phone conversation was three hours long. When Lance first came to visit me, he arrived by train, and when I dropped him off at the train station, he realized he didn't want to leave. When I came home, he was waiting for me. He had taken a taxi back to my apartment. That was six years ago.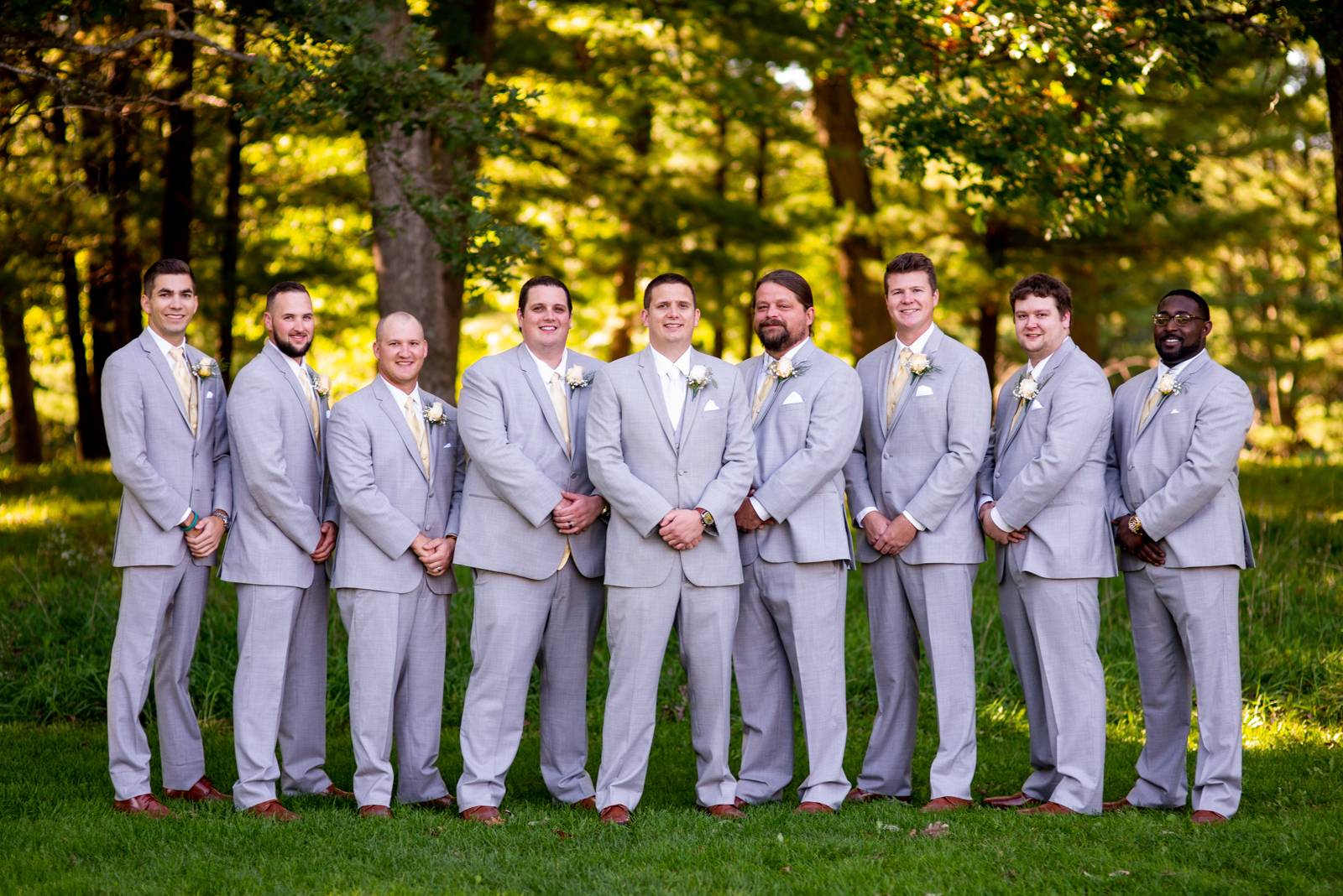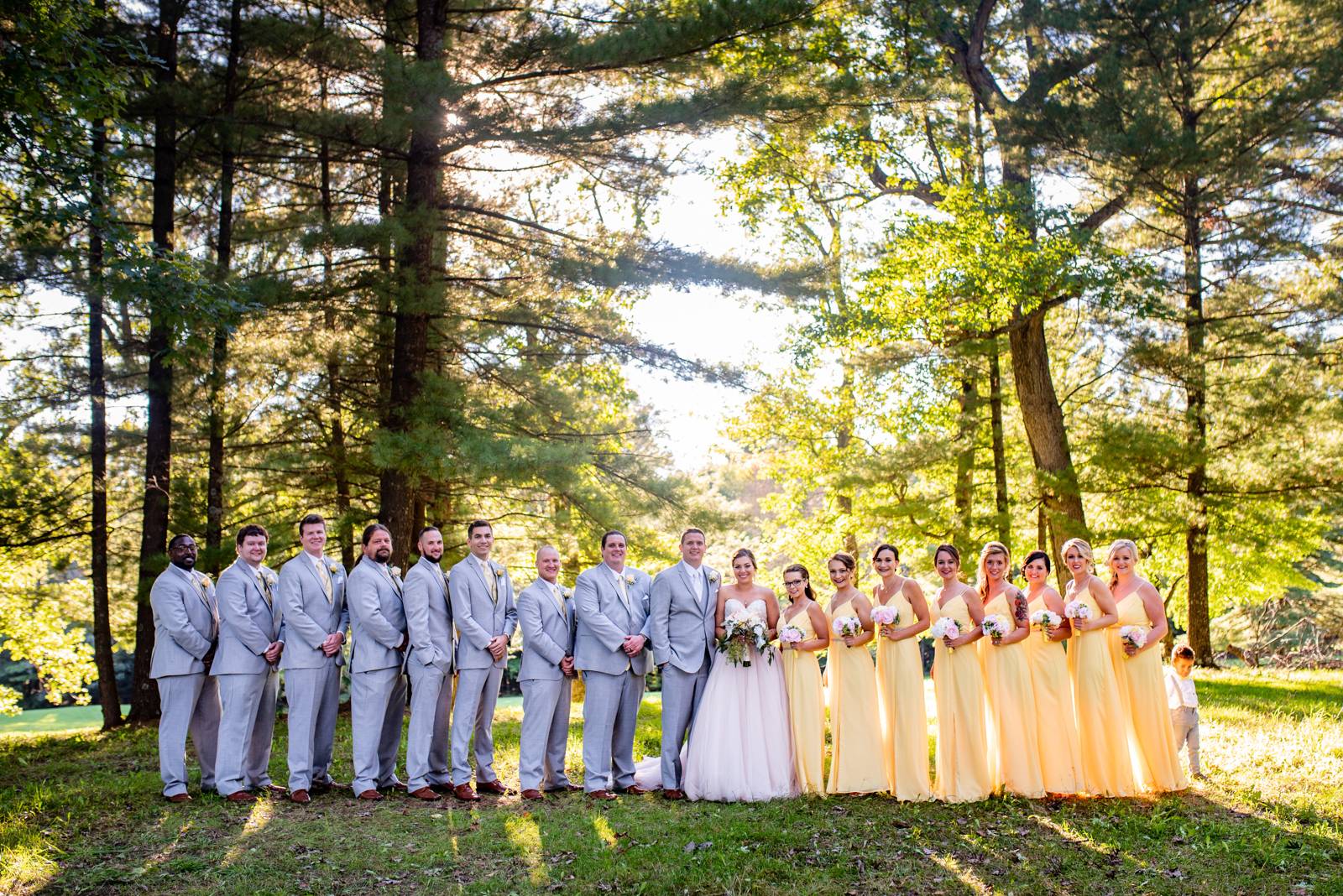 TELL US ABOUT YOUR PROPOSAL: Lance took me to Chula Vista Resort and had a whole suite filled with rose petals, decorations, balloons, and a bouquet of roses. He initially lost the wedding ring in his duffel bag, so I thought maybe he was giving me an anniversary surprise. Eventually, he found it, and when I turned around, he proposed.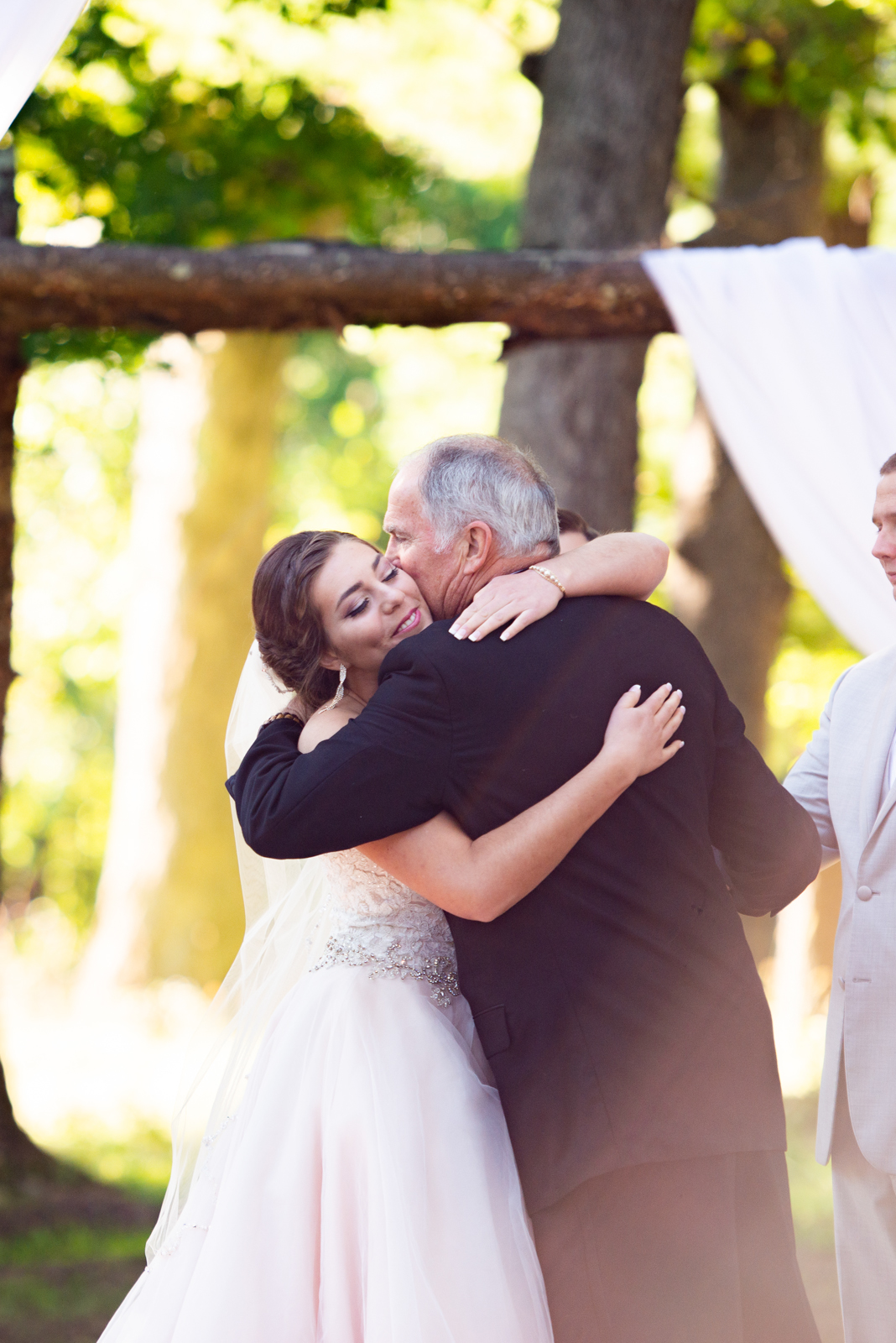 TELL US ABOUT FINDING YOUR DRESS: I went to Becker's Bridal in Fowler, MI and I could not be happier. My dress was absolutely perfect. I knew I wanted a ballgown style dress, and I only had to try on a few before I found THE dress. I love the unique color, too.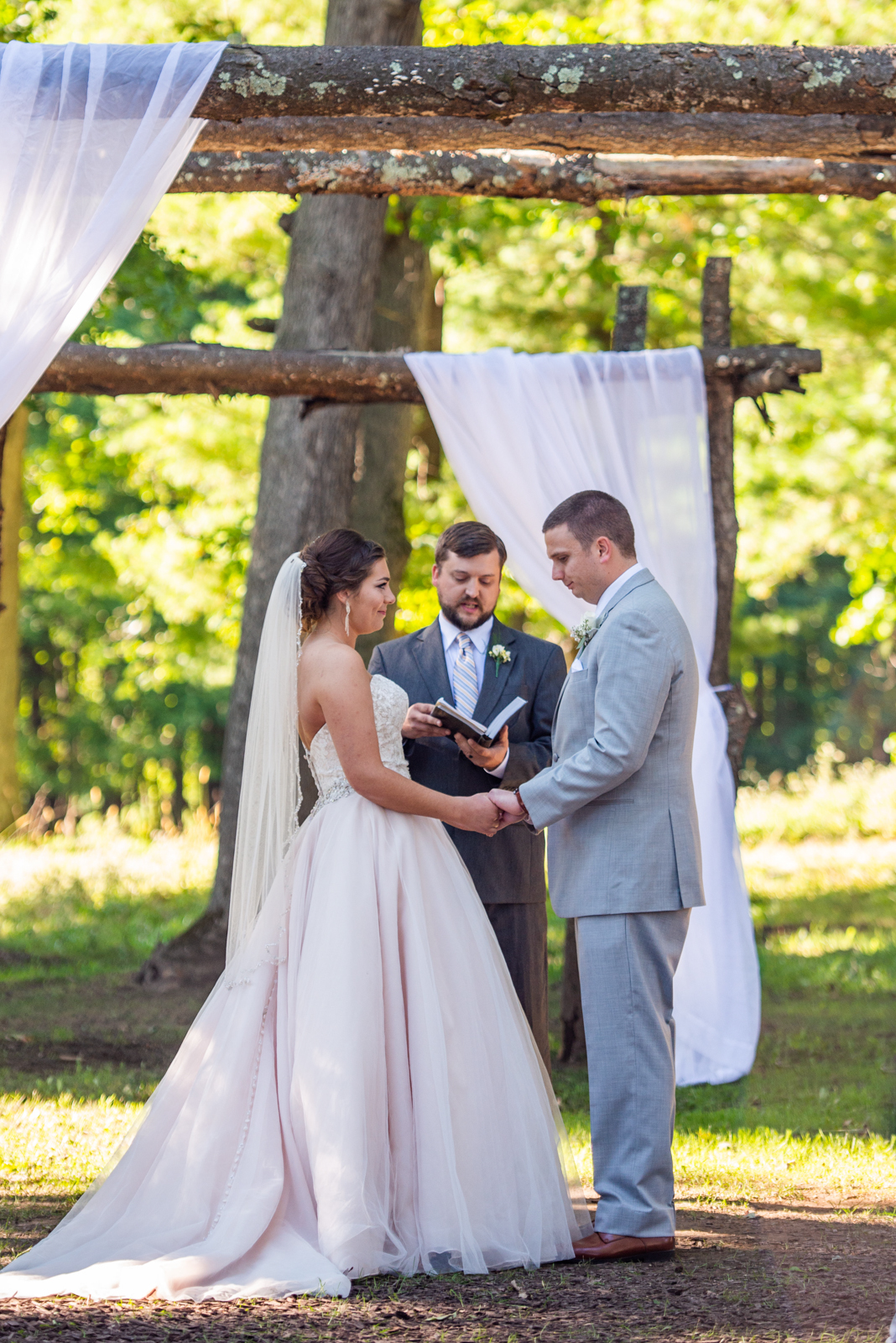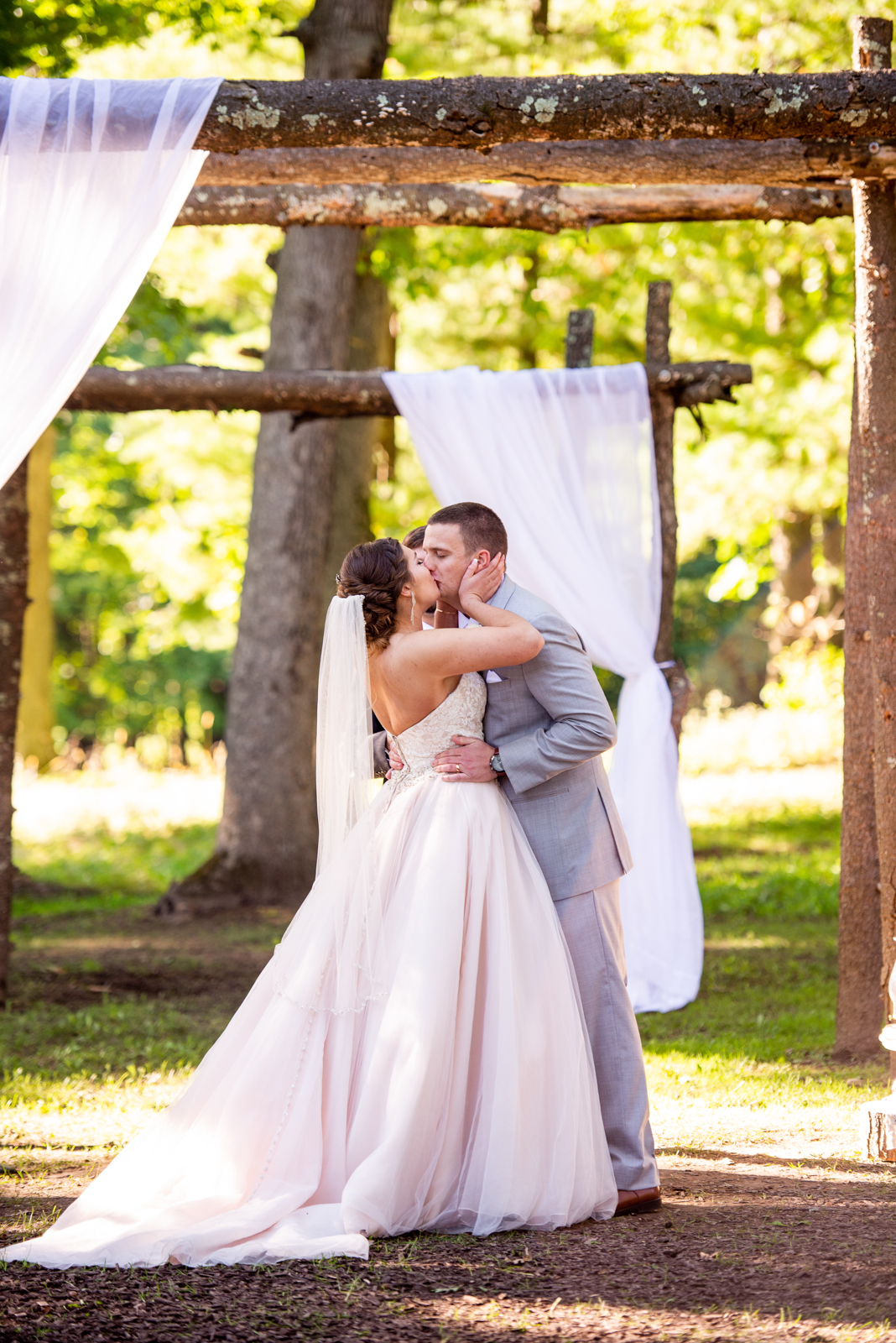 WERE THERE ANY PERSONAL TOUCHES OR DIY ELEMENTS? I made all of my centerpieces and had an in-Memorium seat set aside for my mother, who has passed. I also made all of my invitations.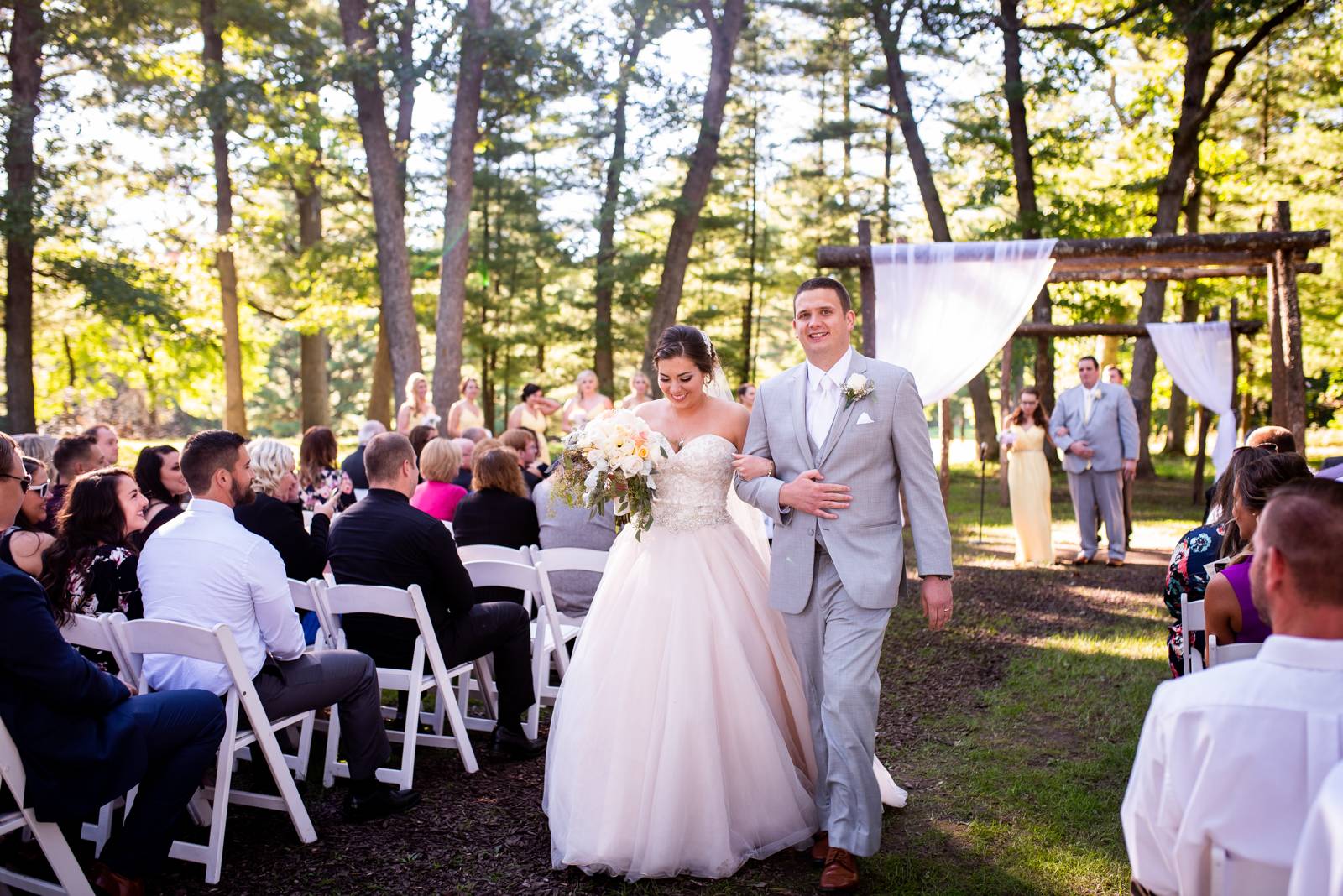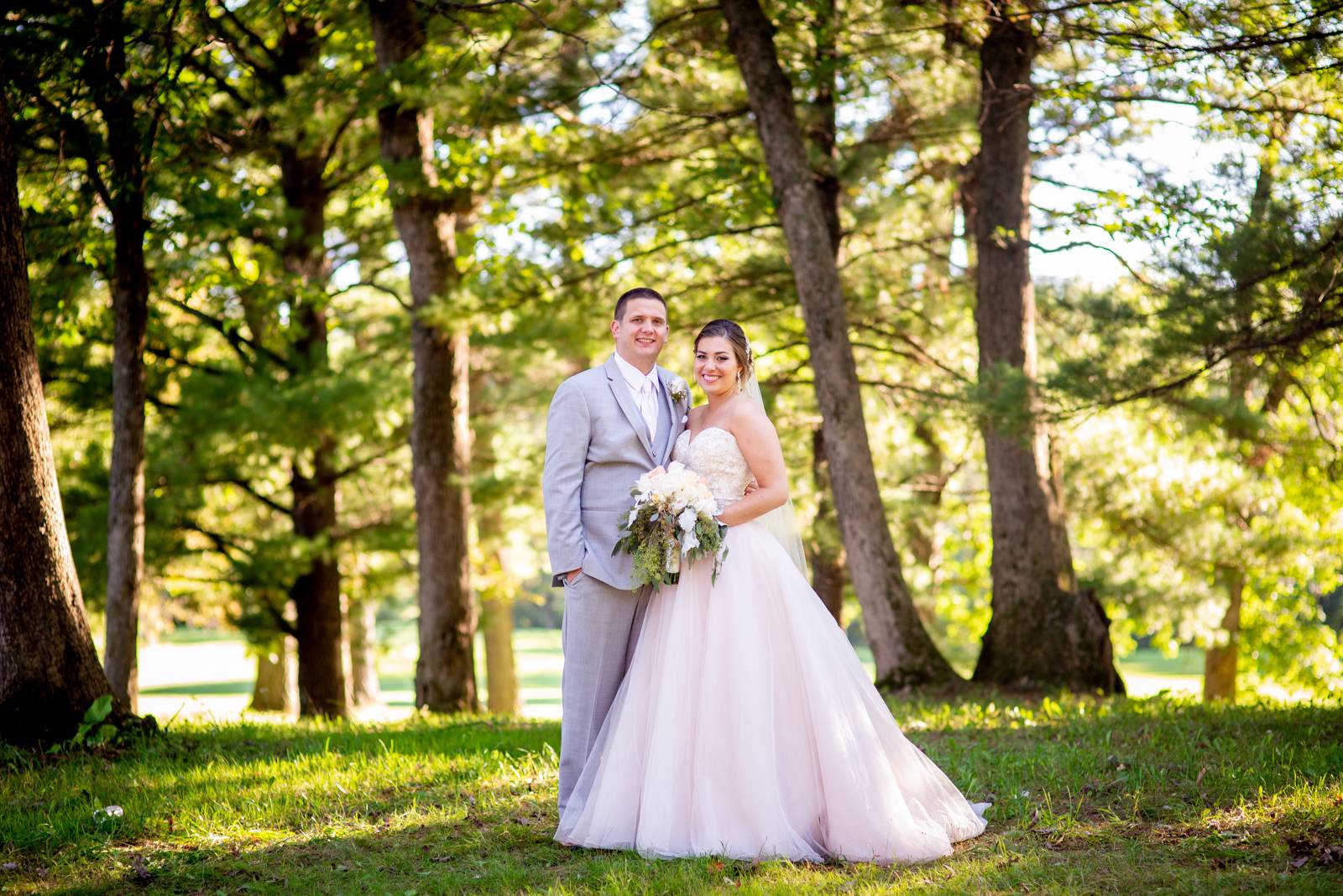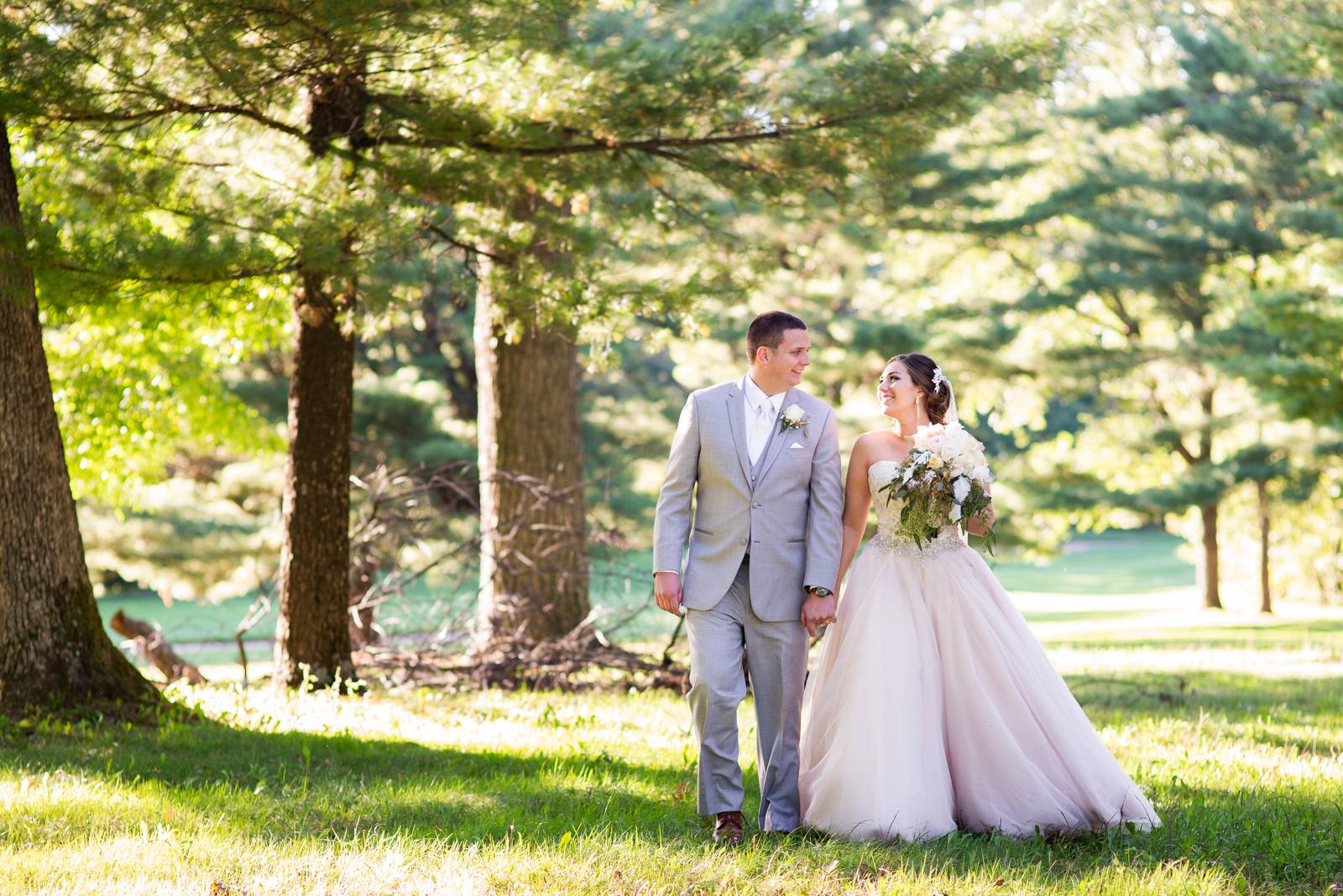 WHAT WAS YOUR WEDDING COLOR PALETTE? Coral and light yellow

DESCRIBE YOUR WEDDING FLOWERS: I made all of my bridesmaids' bouquets myself from artificial flowers. They were mostly roses, soft yellow, and pink. My wedding bouquet was real flowers, lots of sweet pink and yellow garden roses, as well as greenery.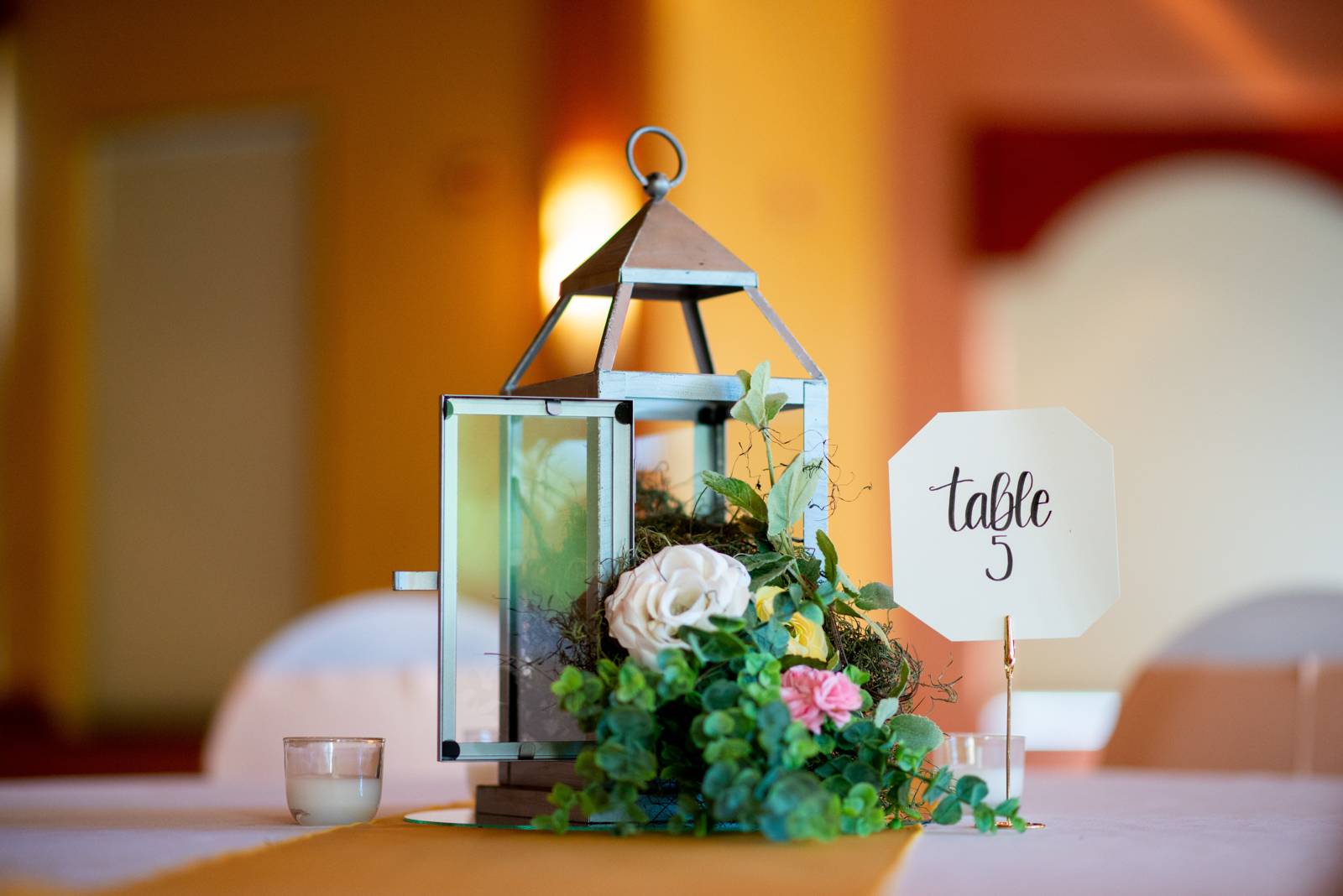 WHAT WAS YOUR INSPIRATION/DESIGN CONCEPT FOR YOUR OVERALL CEREMONY AND RECEPTION DECOR? My most prominent theme was lanterns and birdcages, and it built from there. I wanted something classic and nothing too over the top in terms of centerpieces. Nothing is worse than not being able to see across the table and to talk to people across from you due to a giant centerpiece.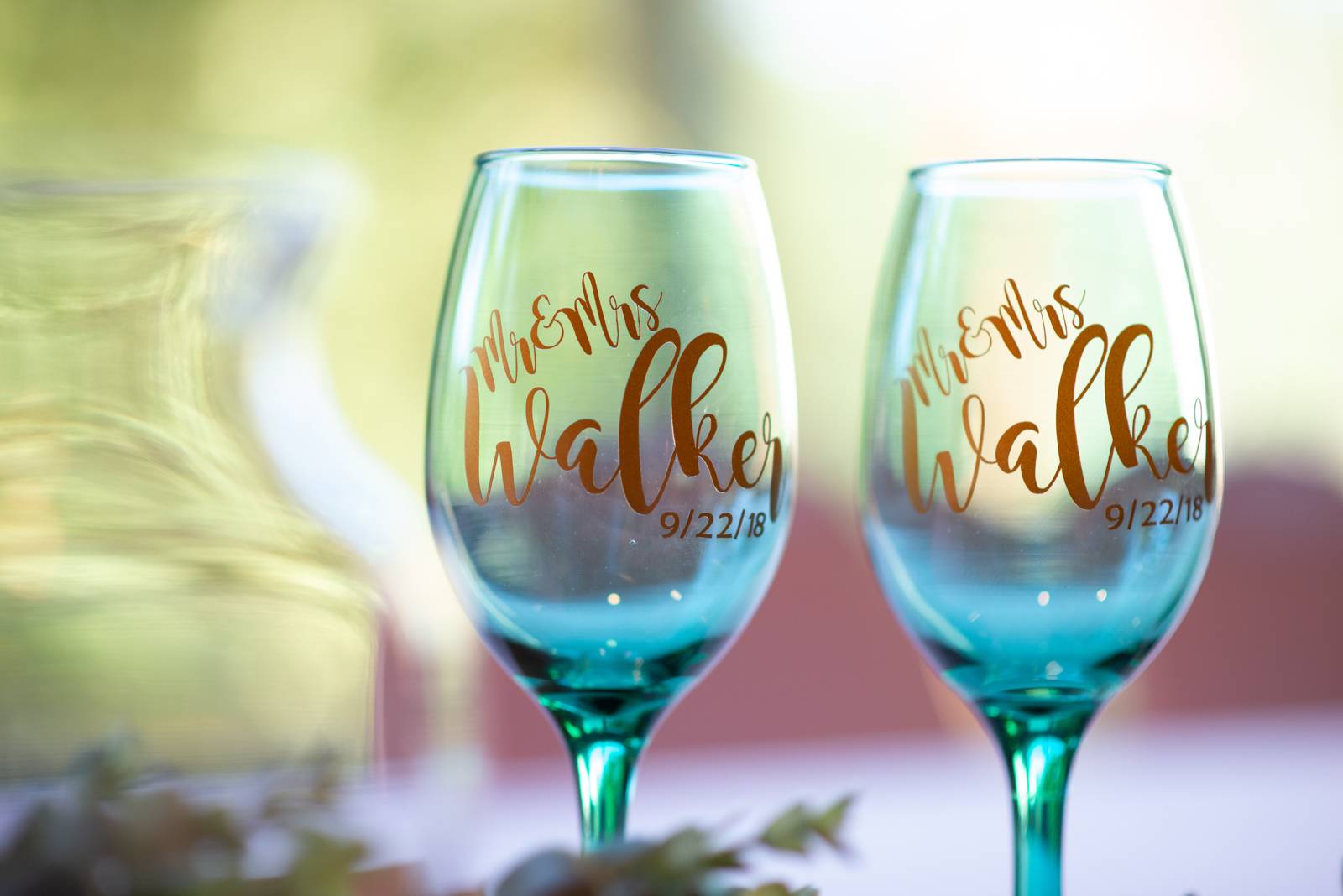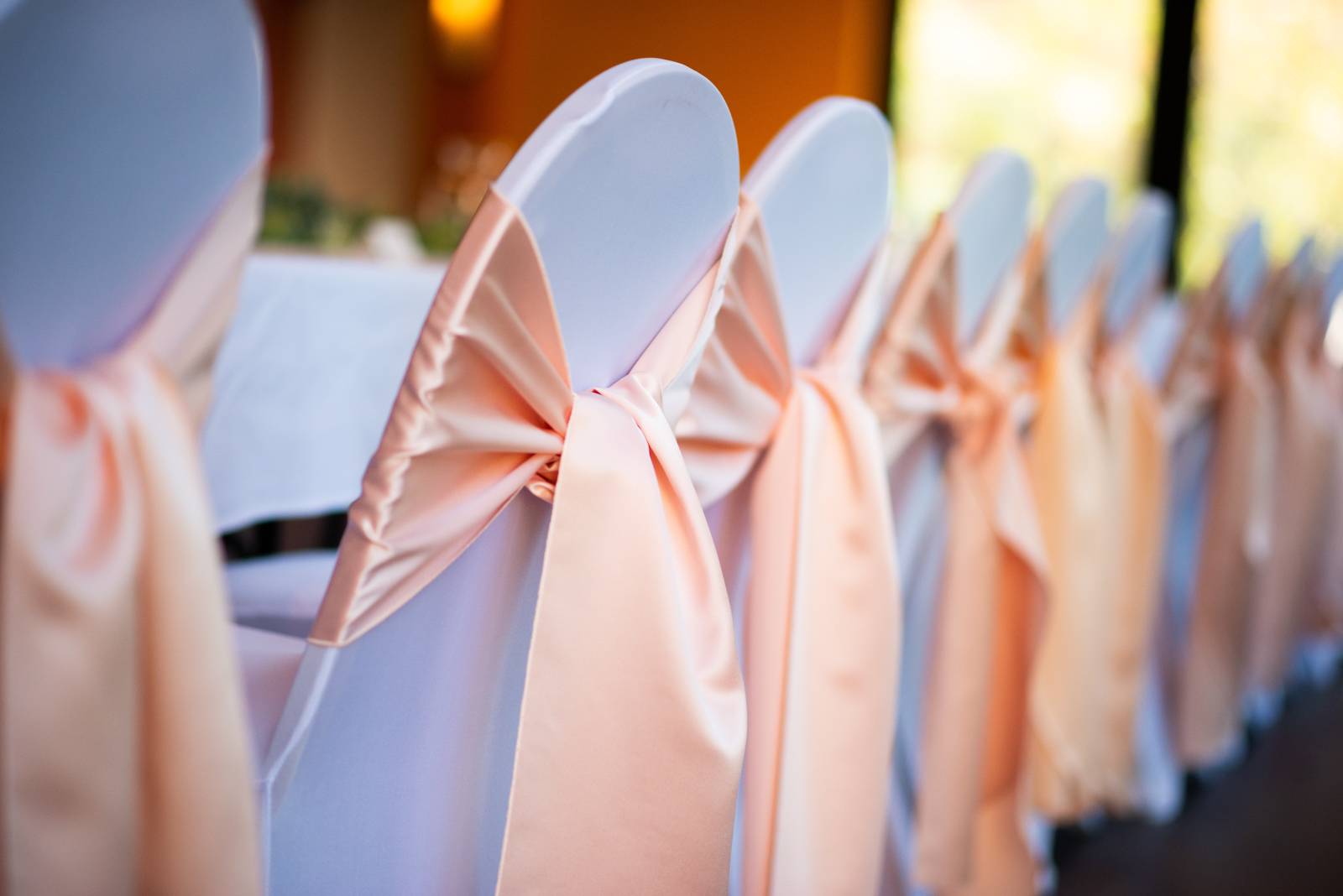 DID YOU USE ANY SPECIALTY CHAIRS, LINENS, CHARGERS, GLASSWARE OR DINNERWARE? We used white linens from our vendor and had light pink and yellow linens as accent pieces.

TELL US ABOUT THE FOOD, DESSERT, AND ANY SPECIALTY BEVERAGES ON THE MENU: We had chicken pesto and marinara pasta as our menu choices, no specialty beverages just liquor and kegs.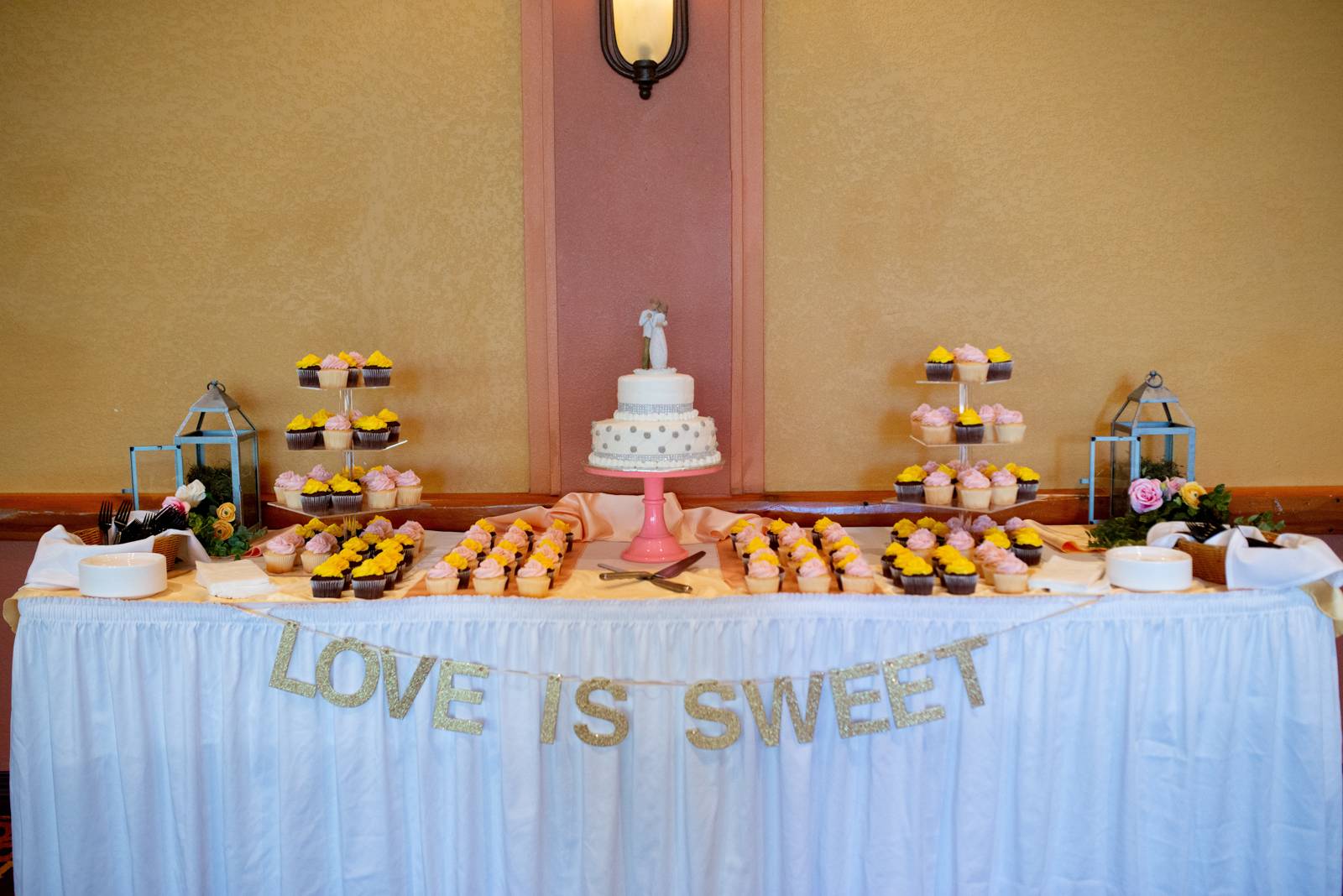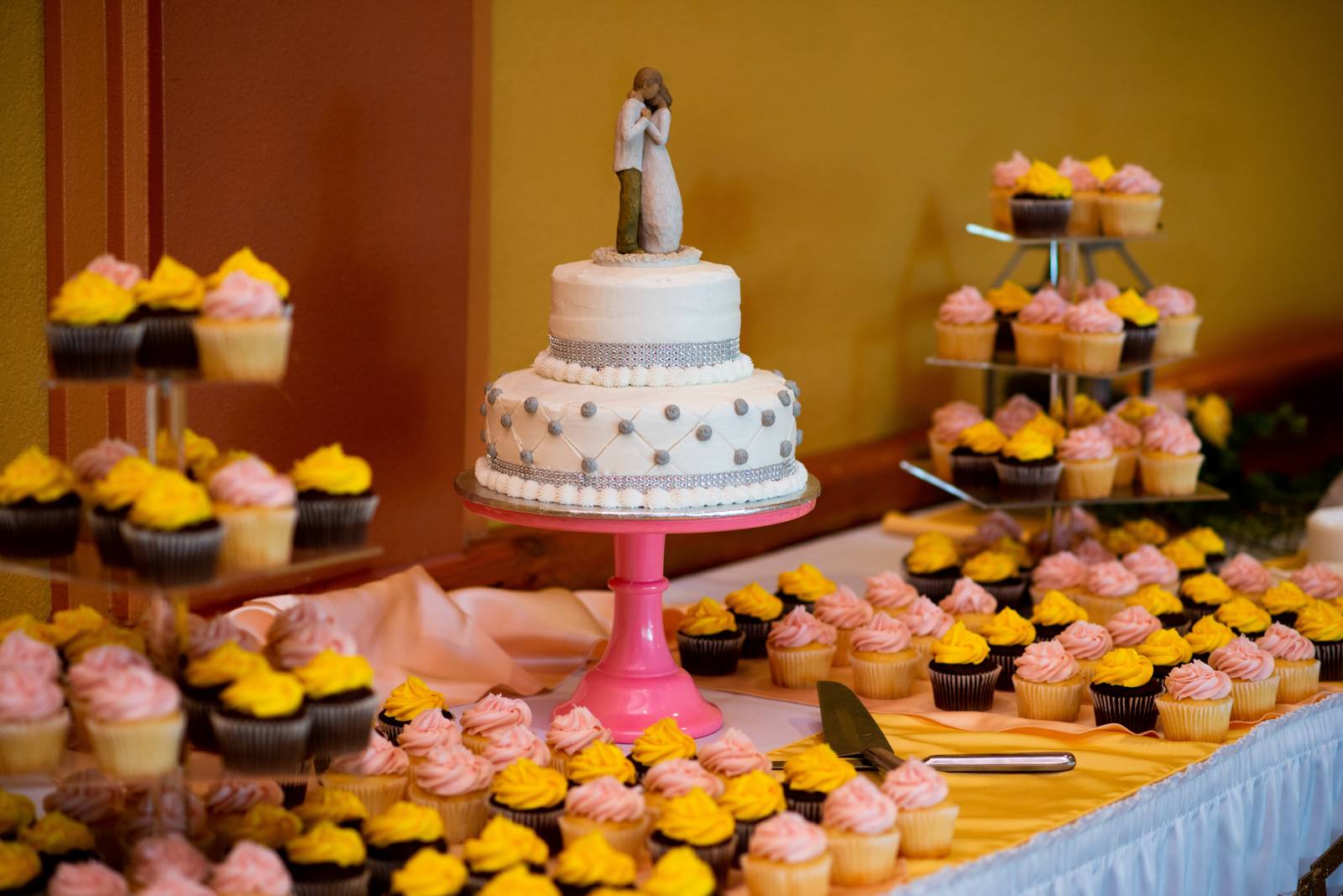 WHAT WAS YOUR FAVORITE MOMENT FROM YOUR WEDDING? Our first dance, and all of the speeches given by our bridal party.

TELL US ABOUT YOUR HONEYMOON PLANS: We went to Riveria Maya, Mexico for a week-long resort stay and had a fantastic time. It was Lance's first time on an airplane and out of the country, so it was a big deal for him. We went snorkeling, saw the Mayan Ruins, and had an overall amazing time.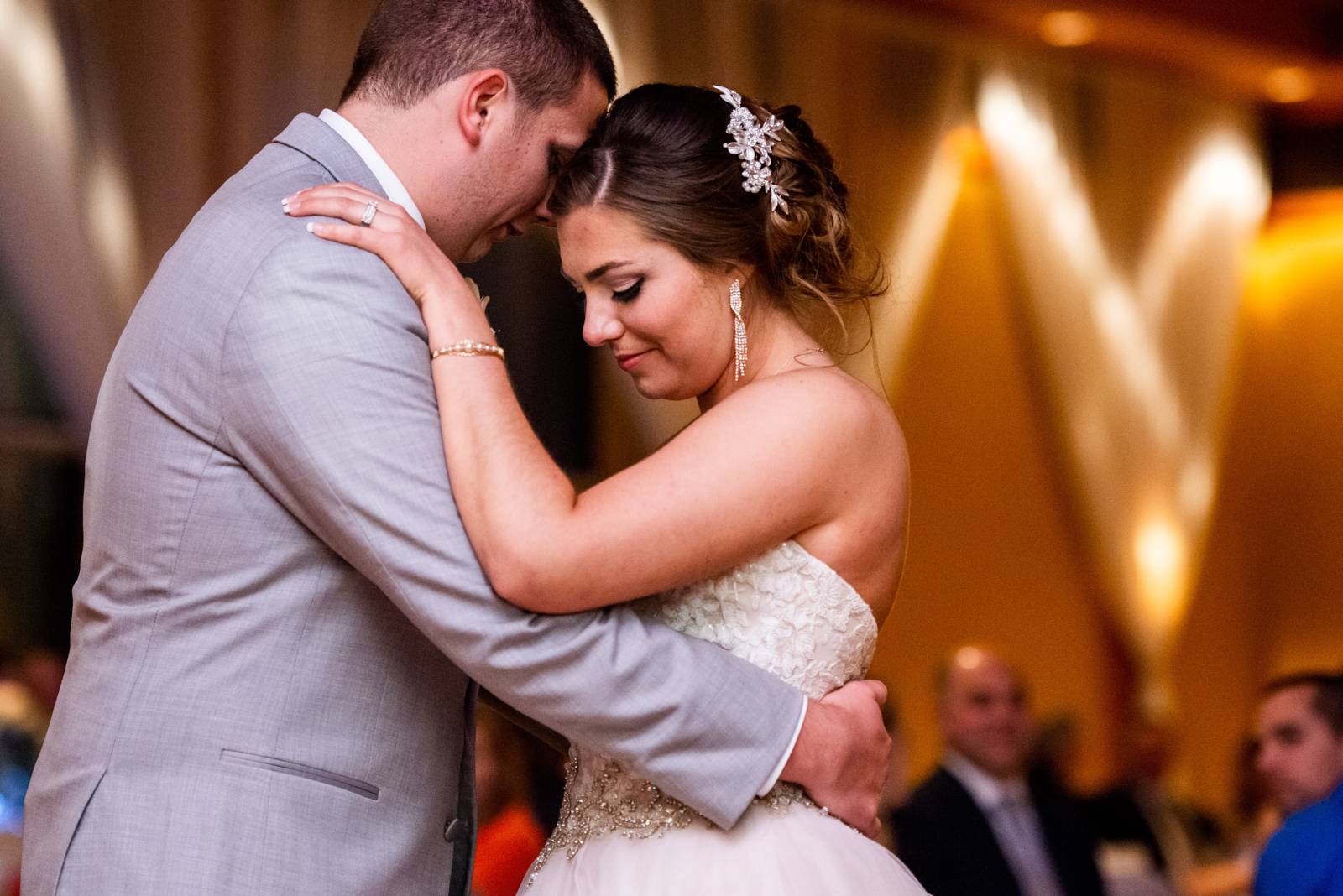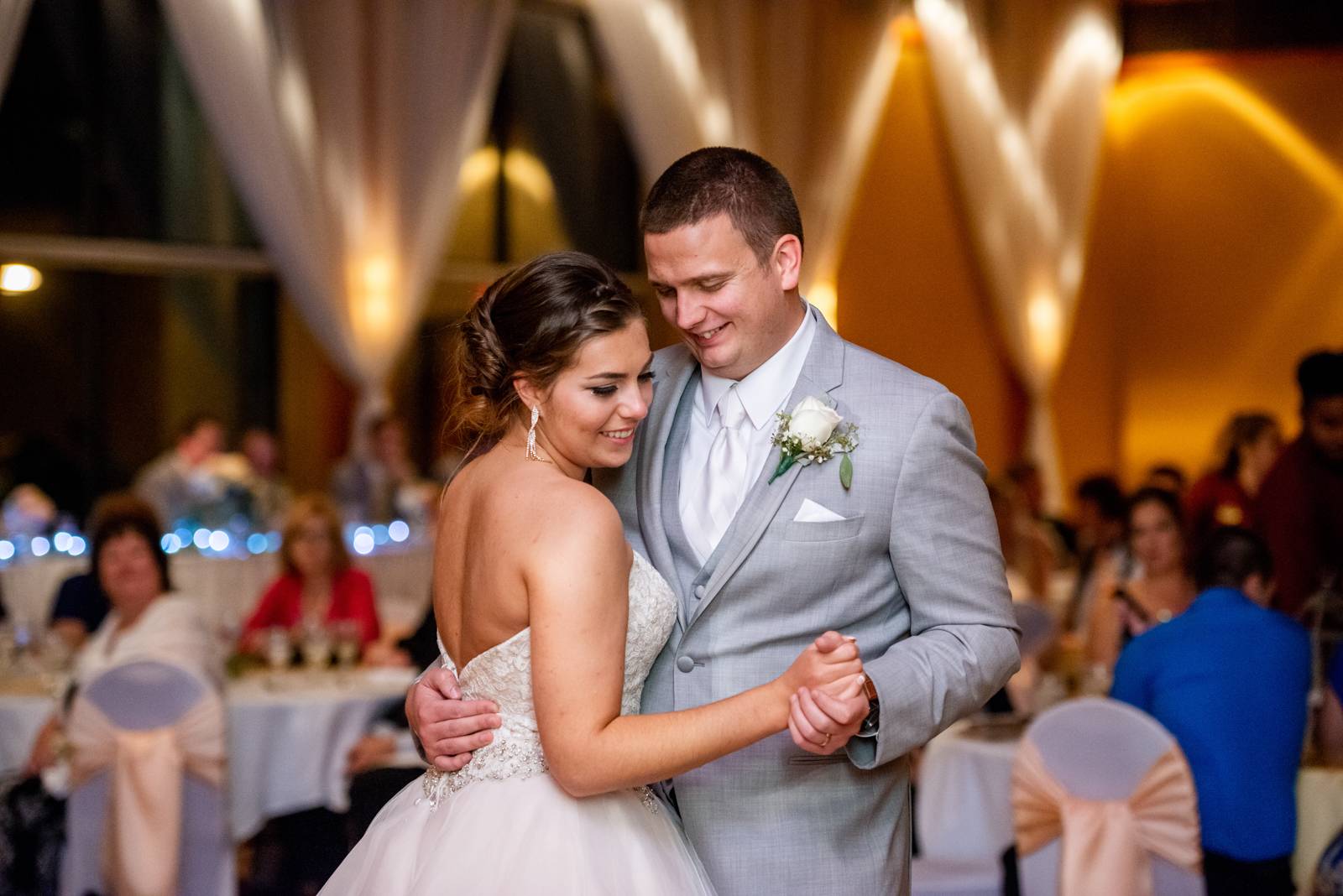 WHAT DOES LIFE LOOK LIKE AFTER THE WEDDING? We bought our first house together two months after the wedding, and got a Corgi puppy! We both also got new jobs.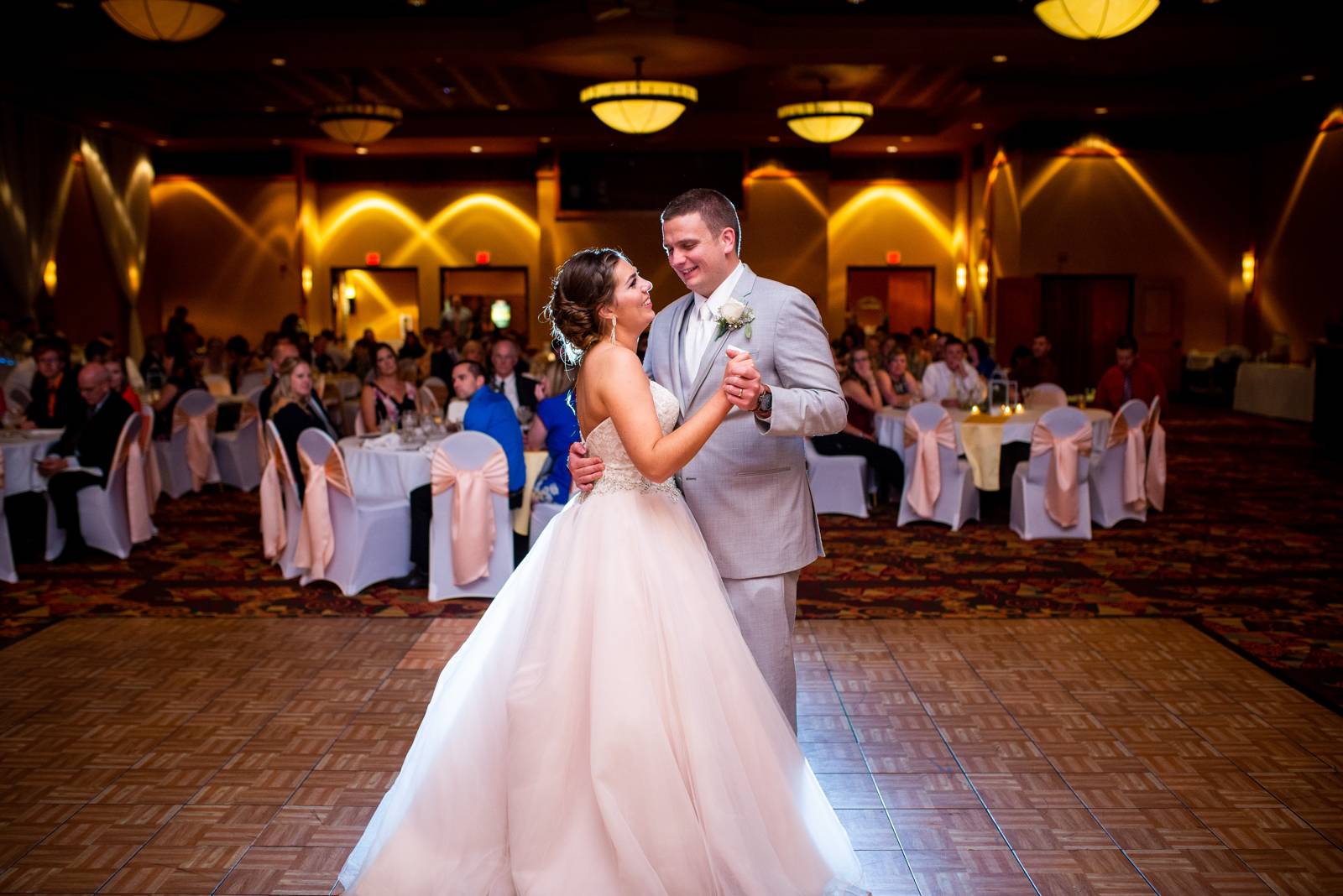 ANY WEDDING PLANNING REGRETS OR SOMETHING YOU WOULD DO DIFFERENTLY? No regrets whatsoever, our wedding was perfect, the day went off without a hitch.

IS THERE ANY ADVICE YOU'D GIVE TO OTHER COUPLES PLANNING THEIR WEDDING? Try and take every second in, it sounds cliché, but it goes by so fast!