Our jaws hit the floor the second we laid eyes on this styled shoot - cuz we may be currently obsessing over yellow mustard - move over millennial pink. Designed around retro striped chairs with yellow mustard pillows - think eclectic 1960's with a modern spin. Infused with navy blue accents in a dapper tux from Nedrebo's Formalwear, unique vintage rentals from Madison event rentals, Velvet Rentals, and cotton candy cocktails, (umm, yes, please) from Sugarsmith Madison. Miriam Bulcher Photography worked her magic behind the camera and we have all the wedding inspiration pretties you need right here.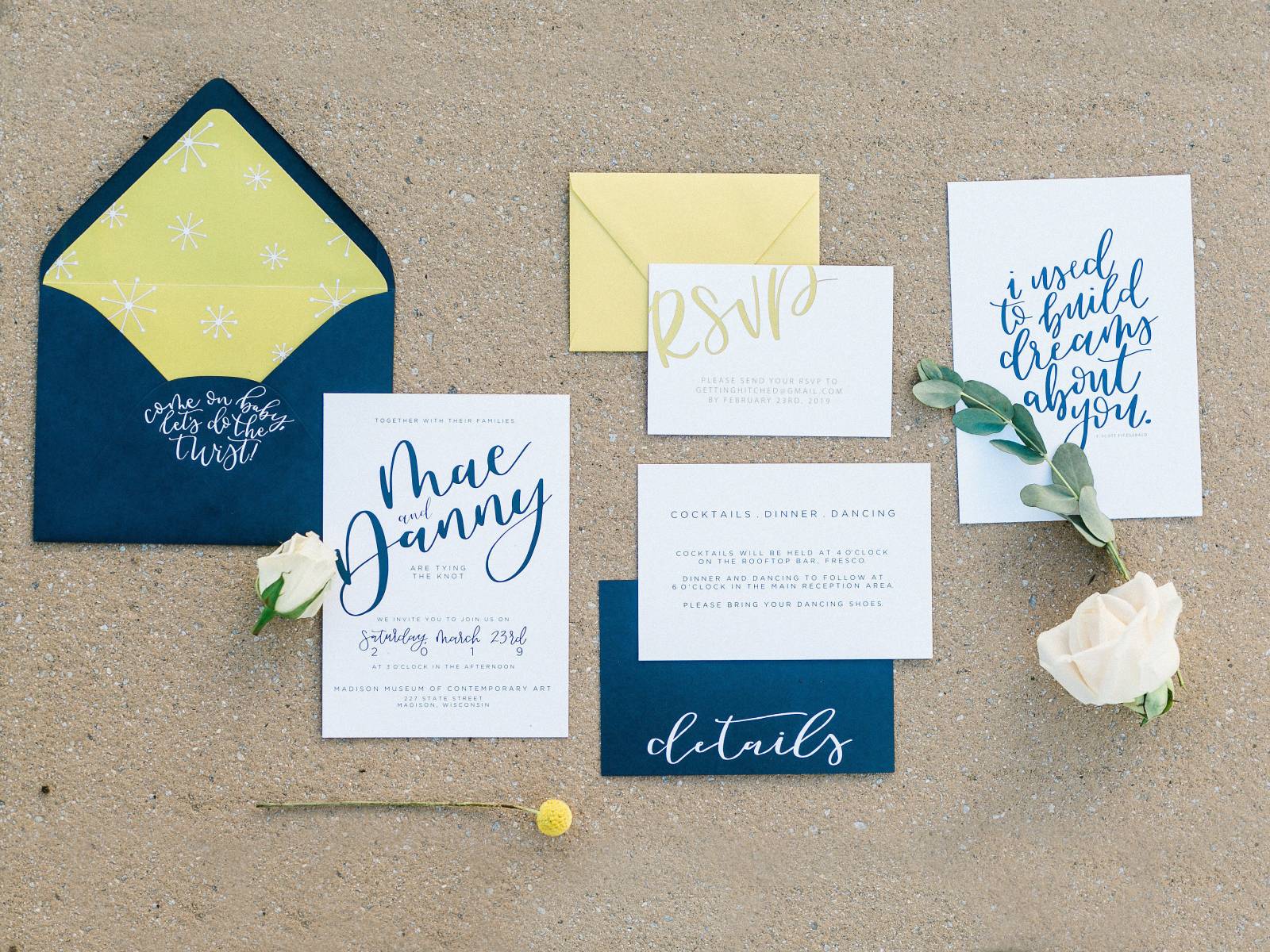 Miriam Bulcher explains, "I visited Velvet Rentals a few months ago and saw a beautiful striped retro chair with a yellow mustard pillow. I was obsessed with the mustard/yellow color and thought of a wedding planner friend who has amazing hair. Suddenly, I wanted these two to go together and formed the theme of this shoot - 1960's meets modern. A modern jumpsuit with a neutral background to show the pop of navy blue, mustard and showcase the model and her hair.

Velvet Rentals has a stunning collection and had the great idea of putting vintage TV trays together to make a sweetheart table."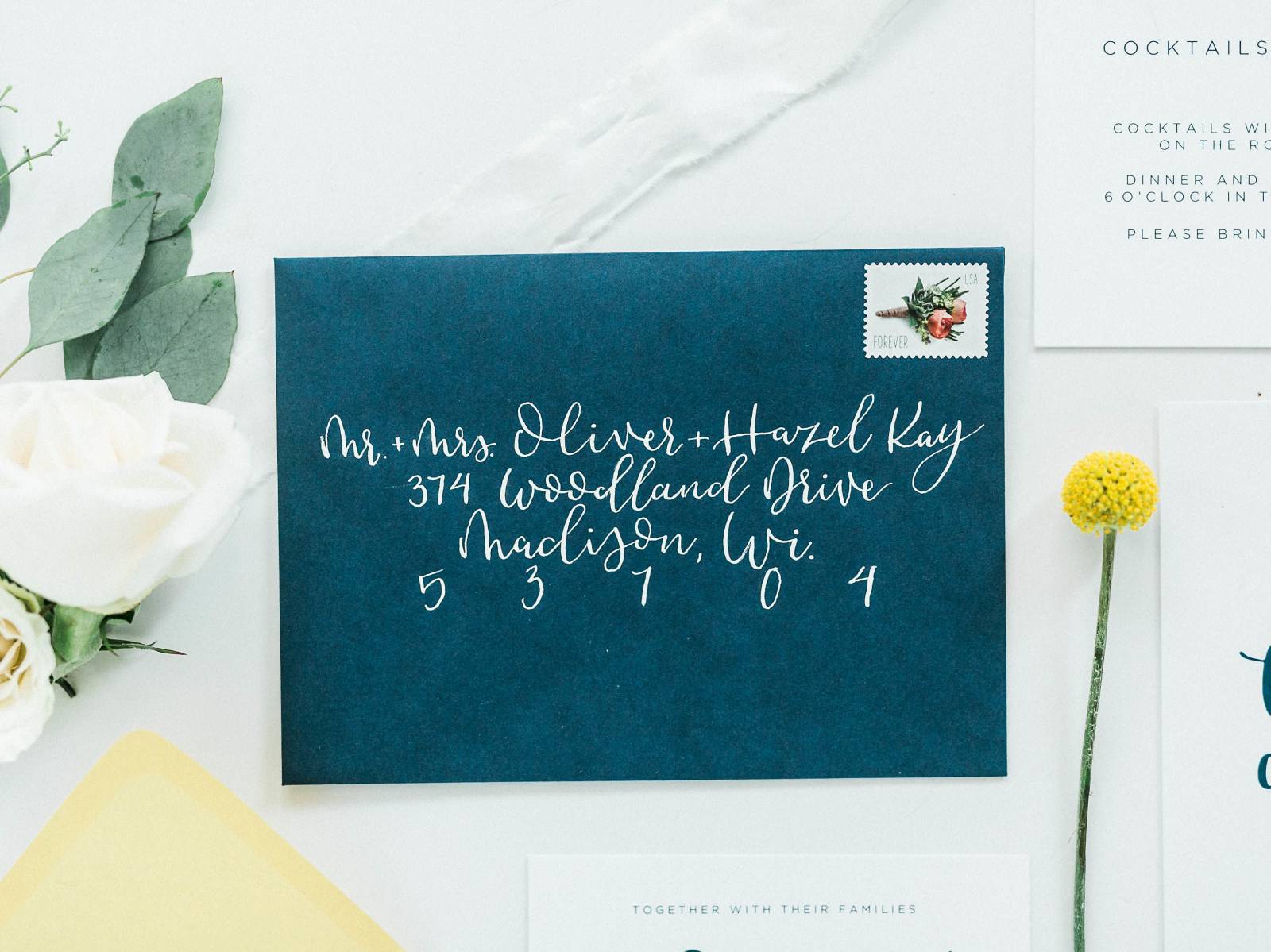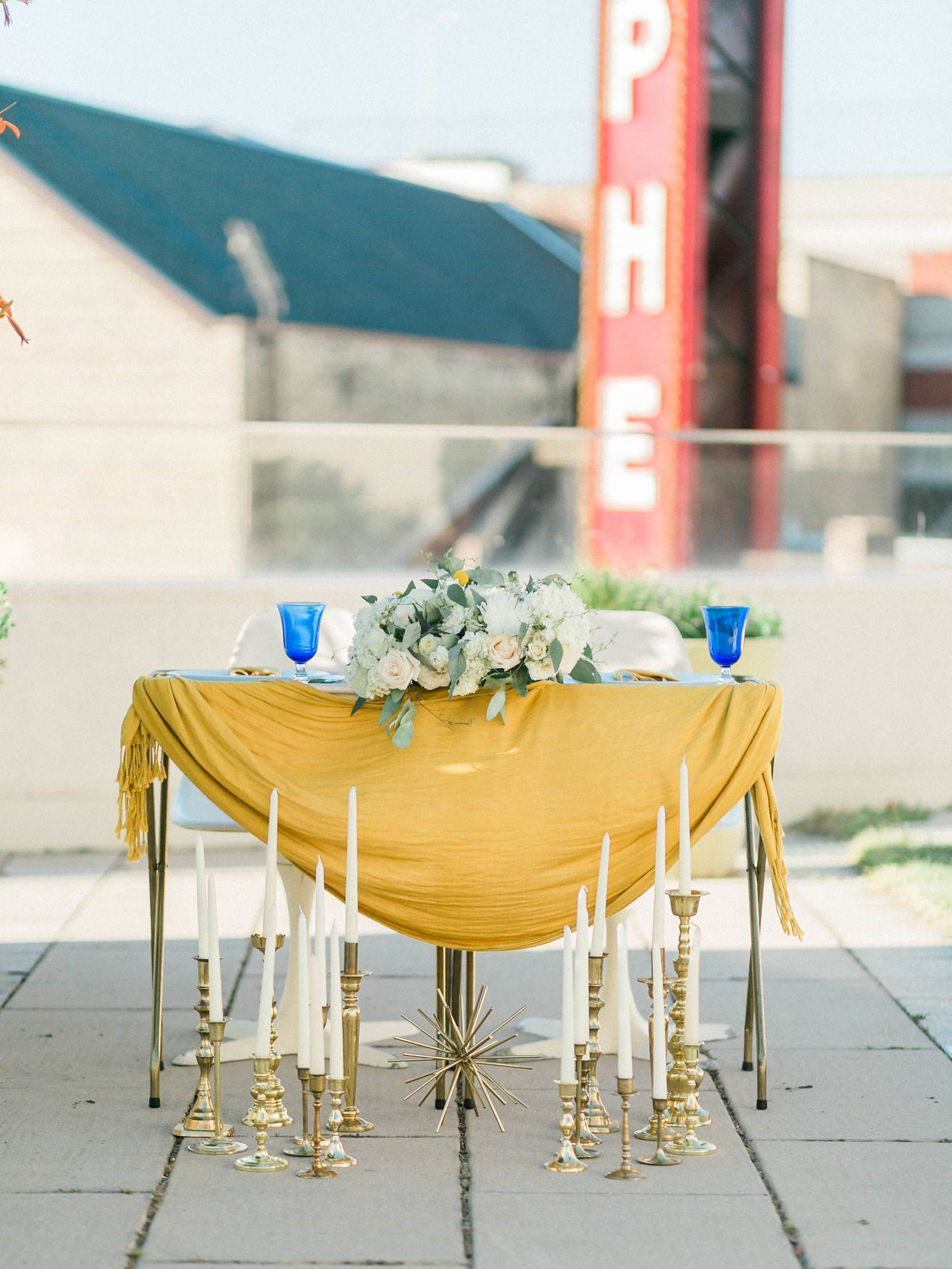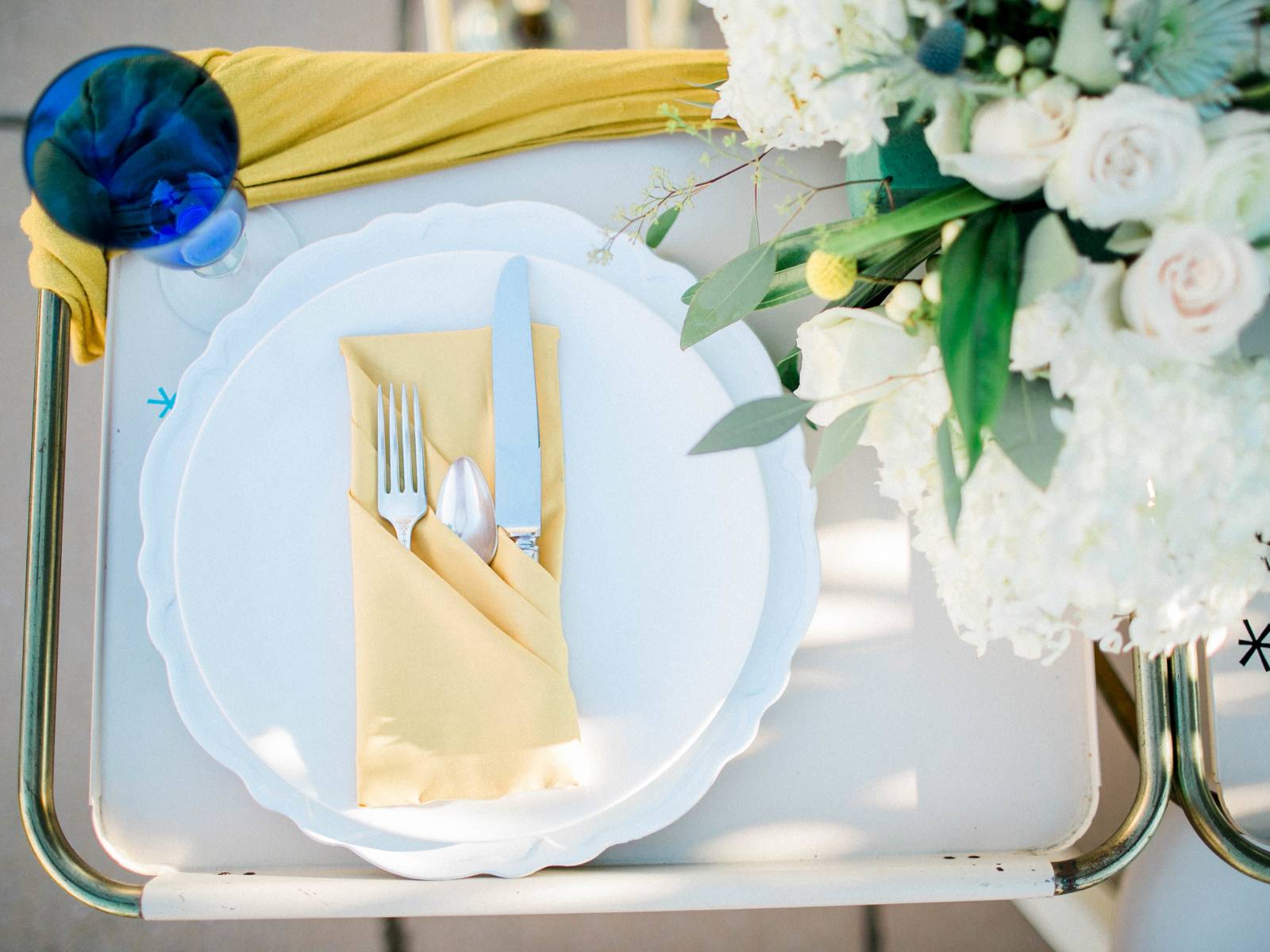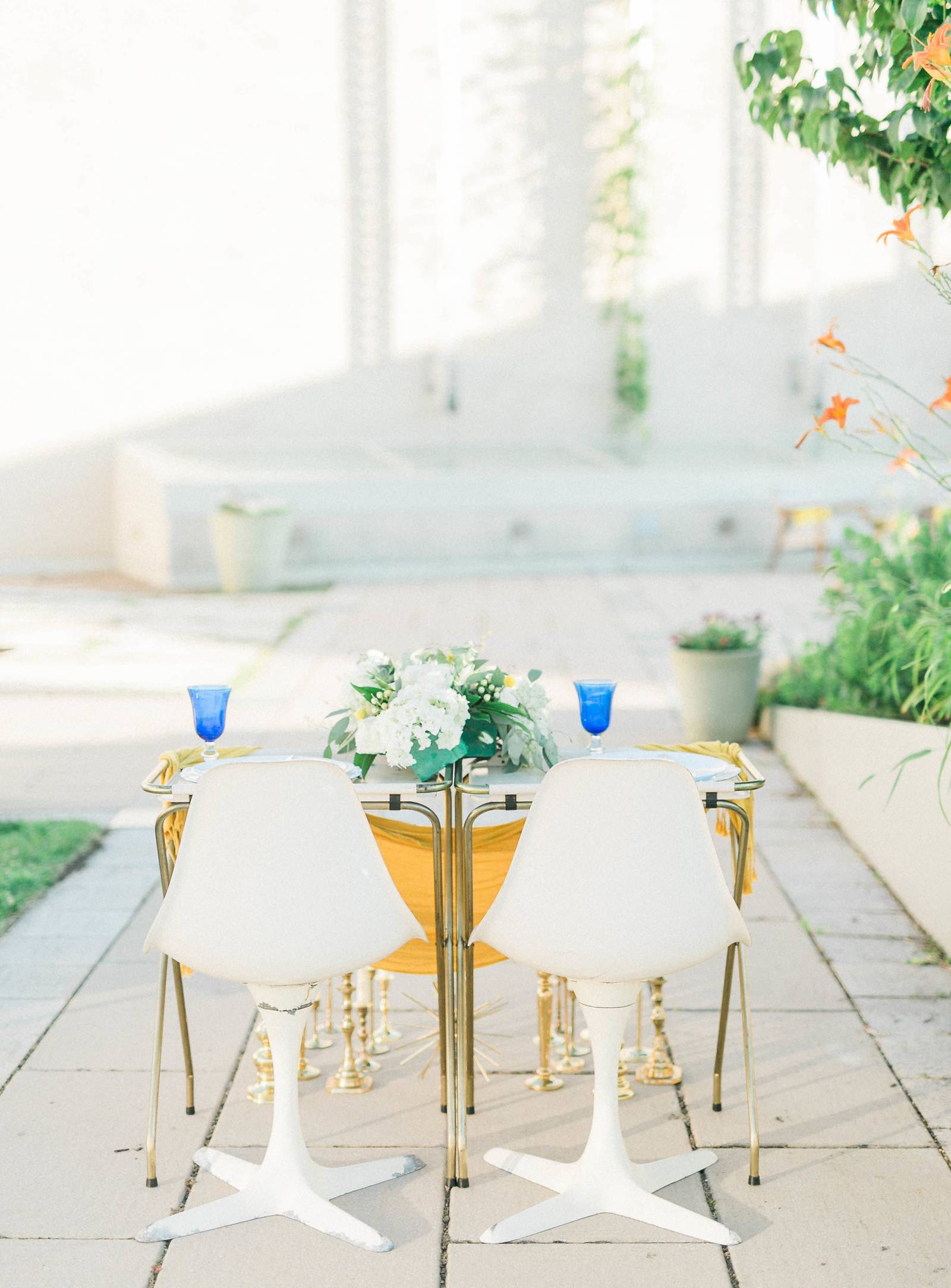 "Pulling vintage flares from the chairs, TV trays which are from the Atomic Design Era, as well the amazing 1957 Ford Thunderbird (which is currently owned by Jim Johnston, but originally belonged to the Vice President of Ford in 1990), and cotton candy from Sugarsmith Madison alongside the modern terrace of the Madison Museum of Contemporary Art set the scene for a very eclectic but elegant setting. A setting that produced an underlying star theme. Our invitation vendor wasn't aware of the stars on the TV tray when she designed the invitations and it all came together beautifully," says Miriam.