With a chance of seeing the first snowflakes of the season fall tomorrow, (hey, don't shoot the messenger) I know there are many of you winter or Christmas obsessed couples out there who can't wait! And in case any of you are knee deep into planning your own winter wedding, you may want to grab a cup of hot cocoa and take a peek at these beautiful snowy moments of Courtney and Jeff, captured by Booth Photographics. And while shades of red and poinsettias come into mind when thinking of Christmas weddings, this wedding is a breath of fresh air. A color palette of white, gold and evergreen made for the most elegant winter floral from Simply Glamorous Designs along with pretty gold berries, pine cones, and stunning gold metallic bridesmaid dresses.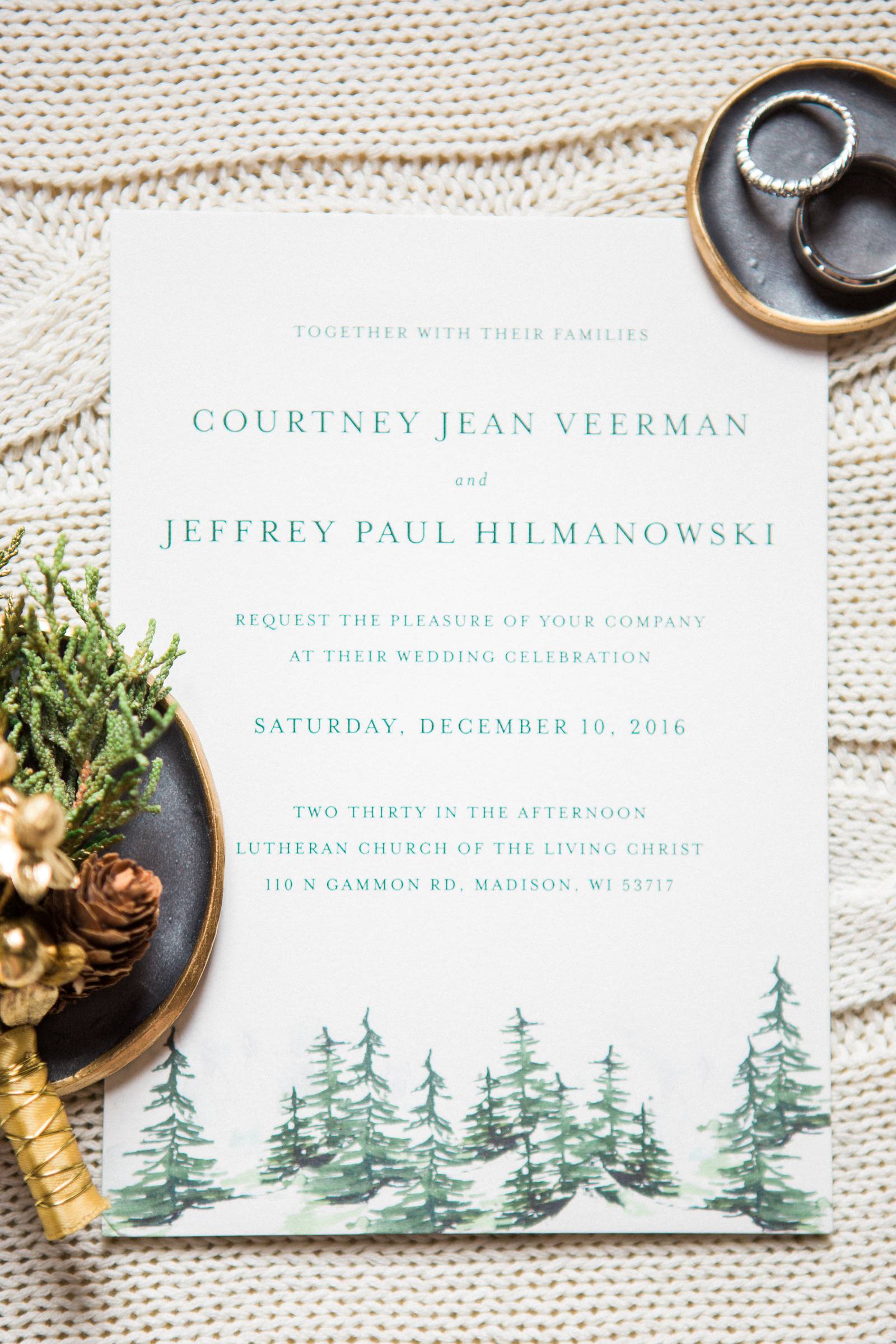 WEDDING DATE: 12/10/2016

HOW DID YOU MEET? We met freshman year in high school when he came up to me and commented on the brightness of my pink pants.
HOW DID YOU KNOW HE WAS "THE ONE?" When he was willing to wade the waters of long distance while I moved around the country on clinical rotations
TELL US ABOUT YOUR PROPOSAL: As most of you know, I am slightly Christmas obsessed (that might be an understatement, but for the purposes of the story, I will make myself sound more sane and normal). I had been telling Jeff that I thought it would be beautiful if we took fall engagement pictures someday, hint hint..... yeah, fall came and went. I moved on in seasons, Christmas engagement pictures would be gorgeous, hint hint, nudge nudge, the beginning of December was here and gone. I had decided to let the issue rest and we would probably take summer pictures and that was that. On Christmas day, we were celebrating with my family and on our way to Jeff's family's house when he told me to take a different way home. He said, "I know how much you love Christmas and I want to show you the giant Christmas tree that overlooks my hometown." Ok, let's do this, let's soak up every last ounce of Christmas we can get in before the 26th rolls around. We walked up to the tree which was stunning. You could see for miles, and it was so magical to see all the twinkling lights on the houses below. When I turned around from marveling at the lights, Jeff was on one knee, and said, "Courtney, do you know how much I love you? Enough to propose on your favorite day of the entire year and then some.... Will you marry me?" YES!!!!!! The ring was custom made with my great grandma's diamond, with two bands to look like rope intertwining. It is stunning (good job, babe!). Oh, and we still had time to take our winter engagement pictures... yes! BEST CHRISTMAS EVER!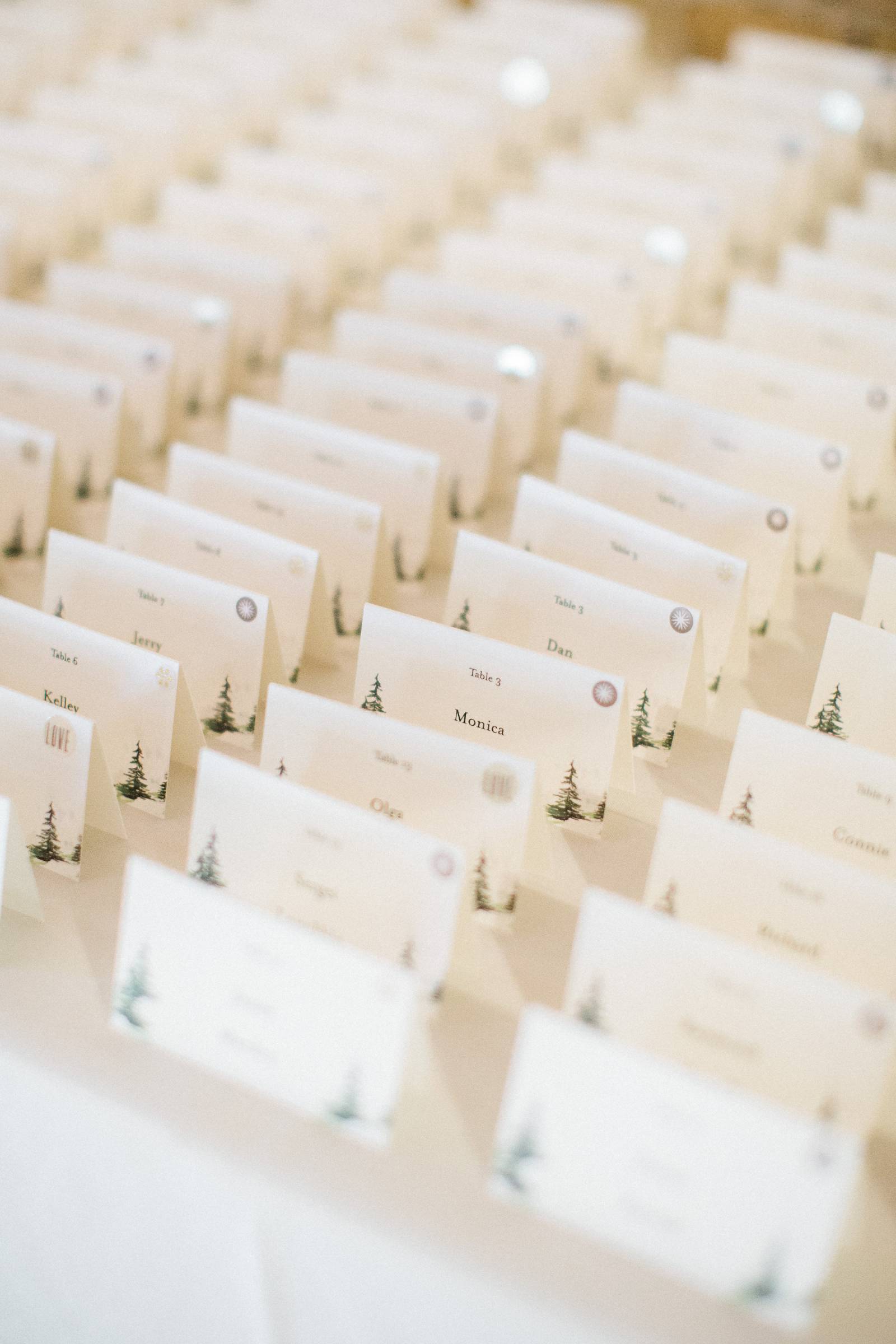 DESCRIBE YOUR WEDDING FLOWERS: A stunning winter background of evergreens, filled with soft white flowers and gold berry and pinecone accents.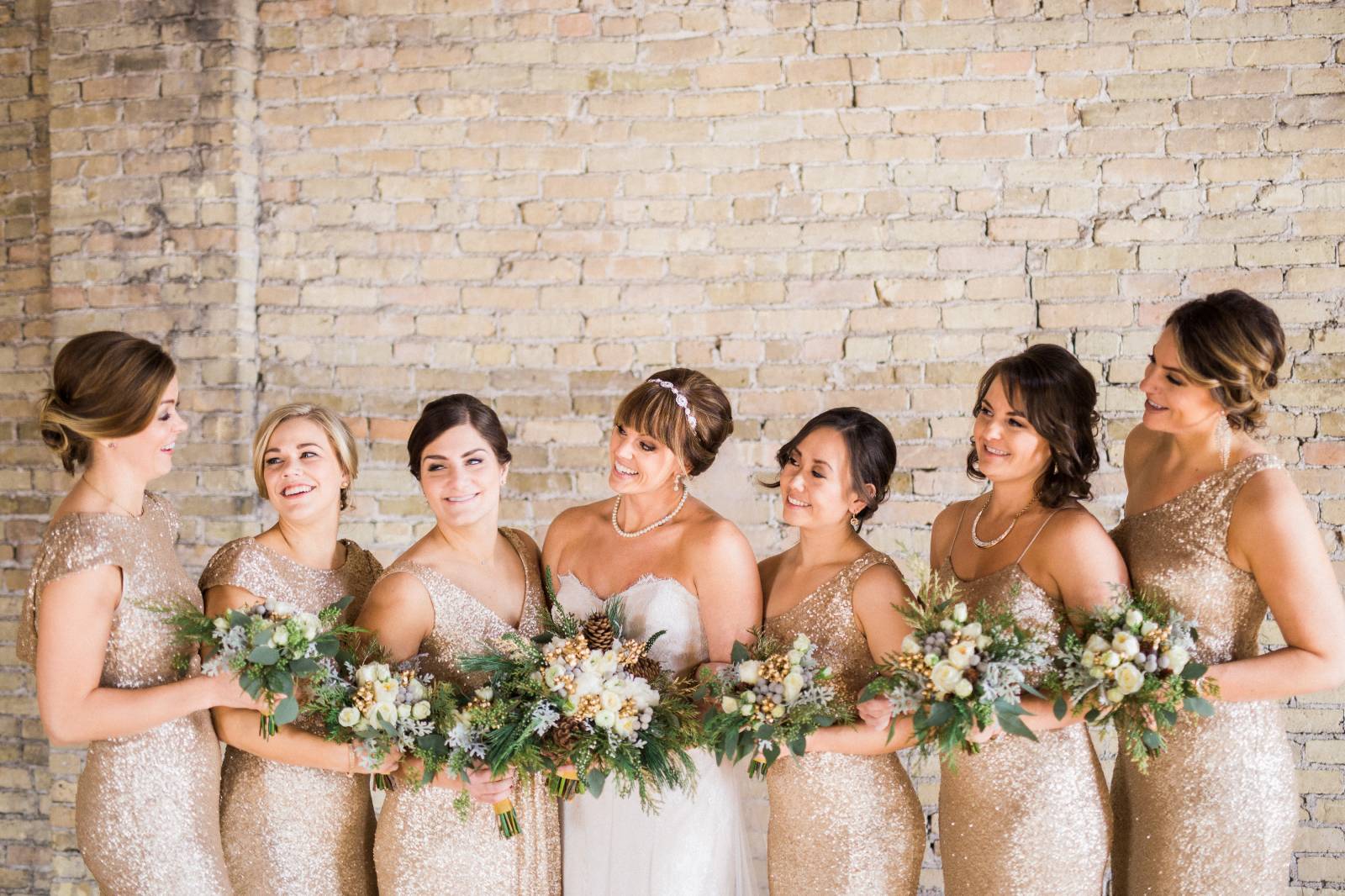 TELL US ABOUT YOUR DRESS: My dress was a beautiful champagne David Tutera for Mon Cheri, strapless fit and flare dress with a delicate single layer of tulle complete with horsehair trim creating an A-line shape.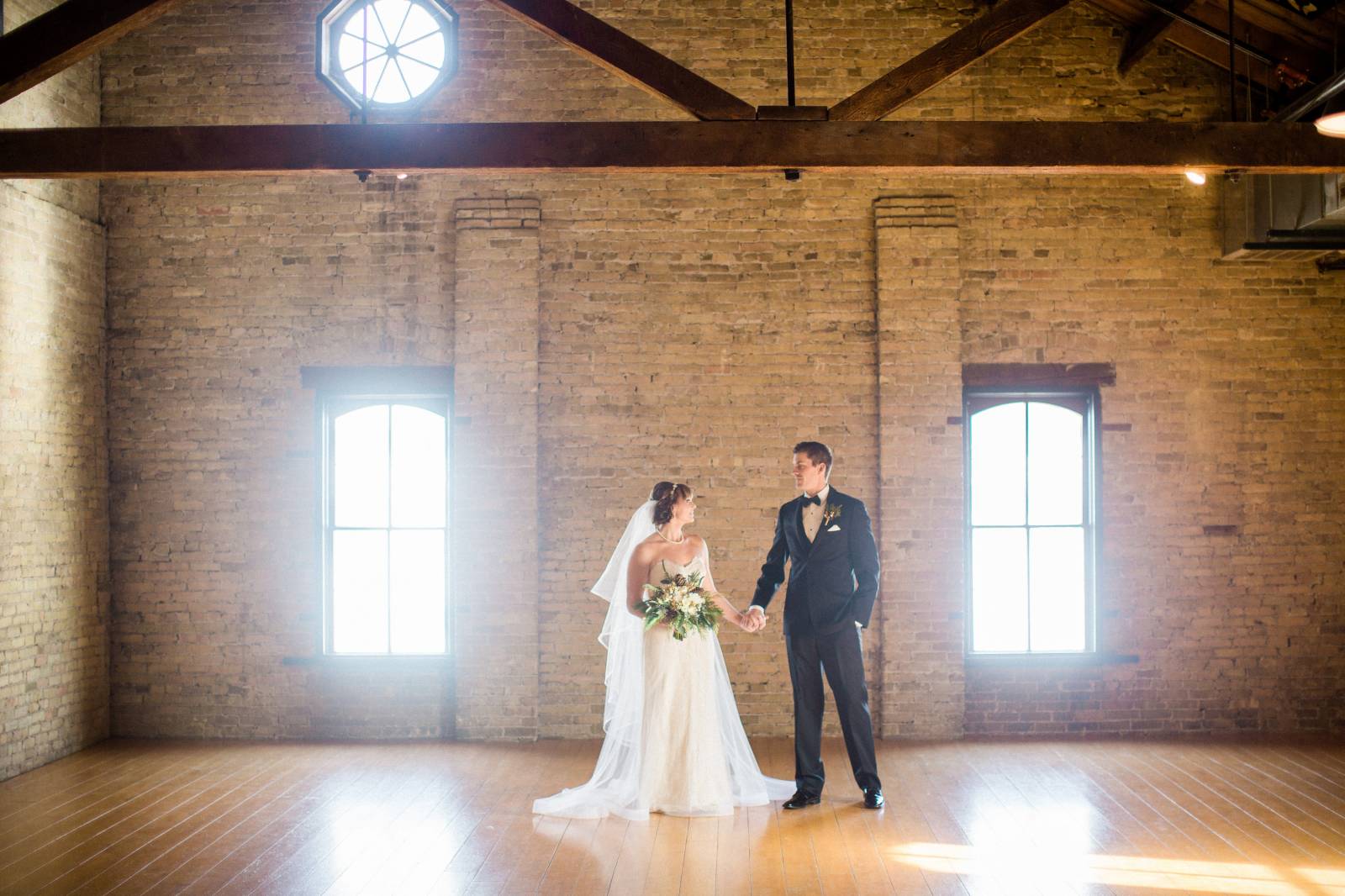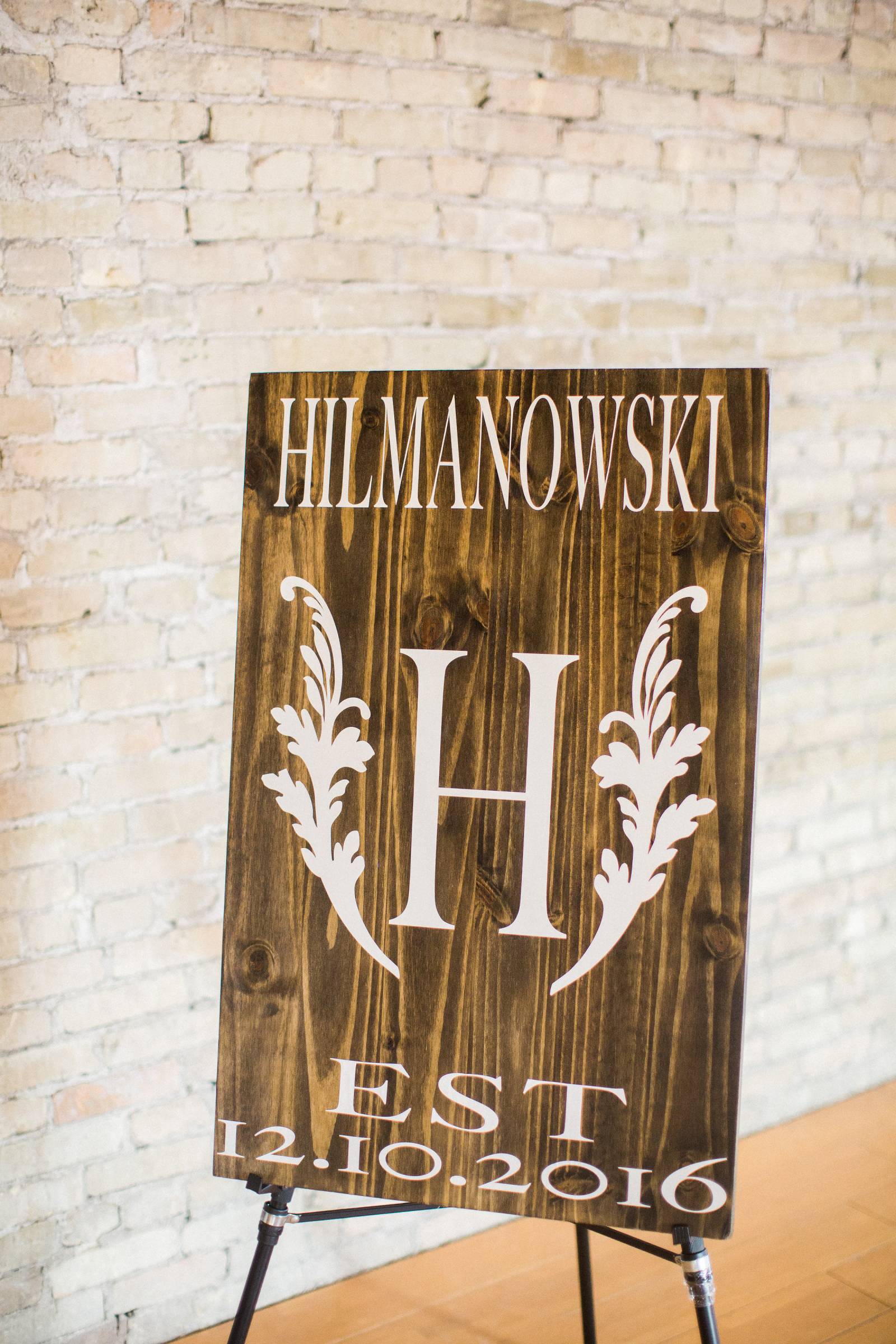 WERE THERE ANY PERSONAL TOUCHES OR DIY ELEMENTS? Yes! We refurbished an old radio-flyer sled and used that as our guest book, and also created a beautiful entry sign. For personal touches, we had everyone light a candle, which finished with our mothers, whom we lit our candles off of, symbolizing the love, light, and support from all our closest family members and friends.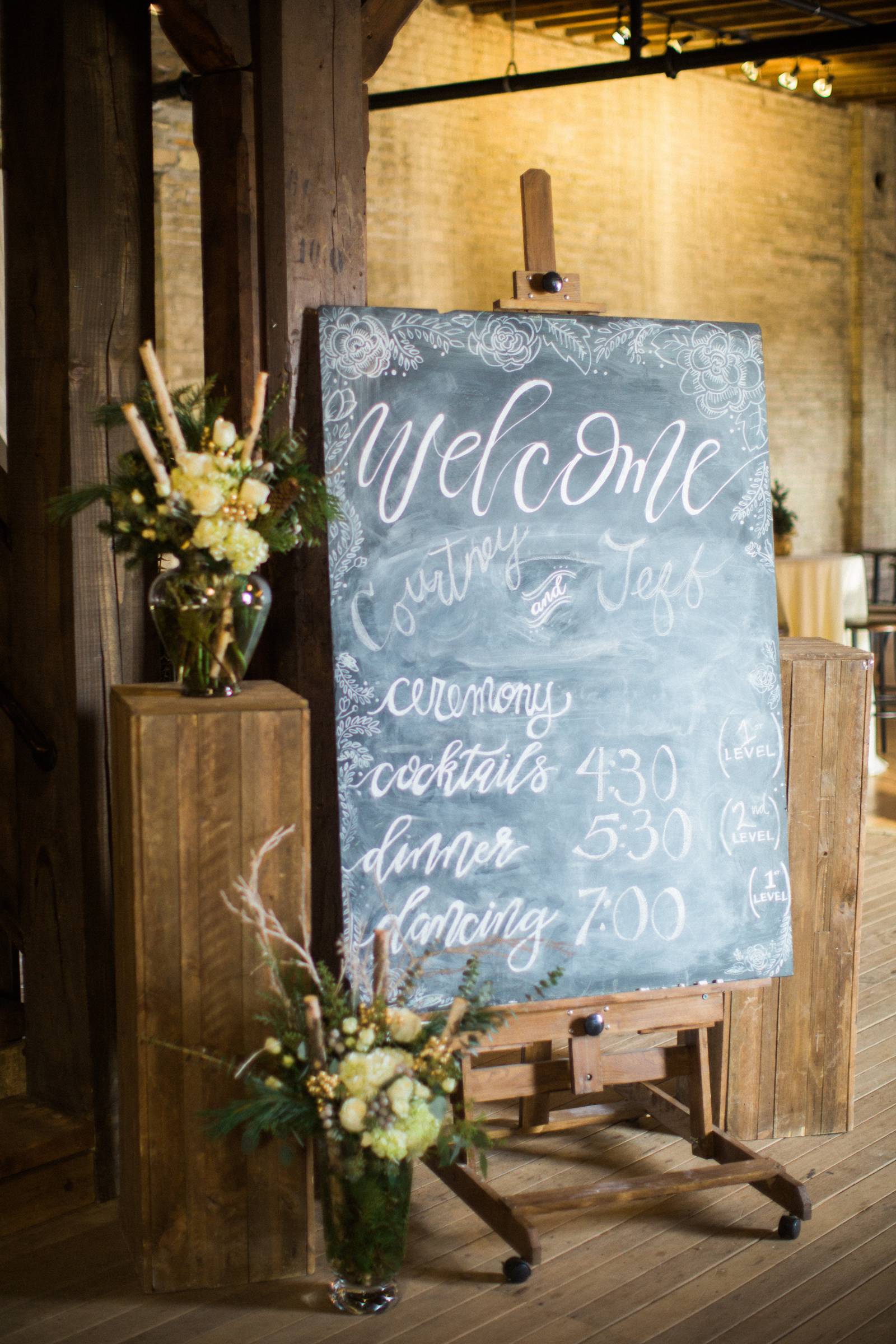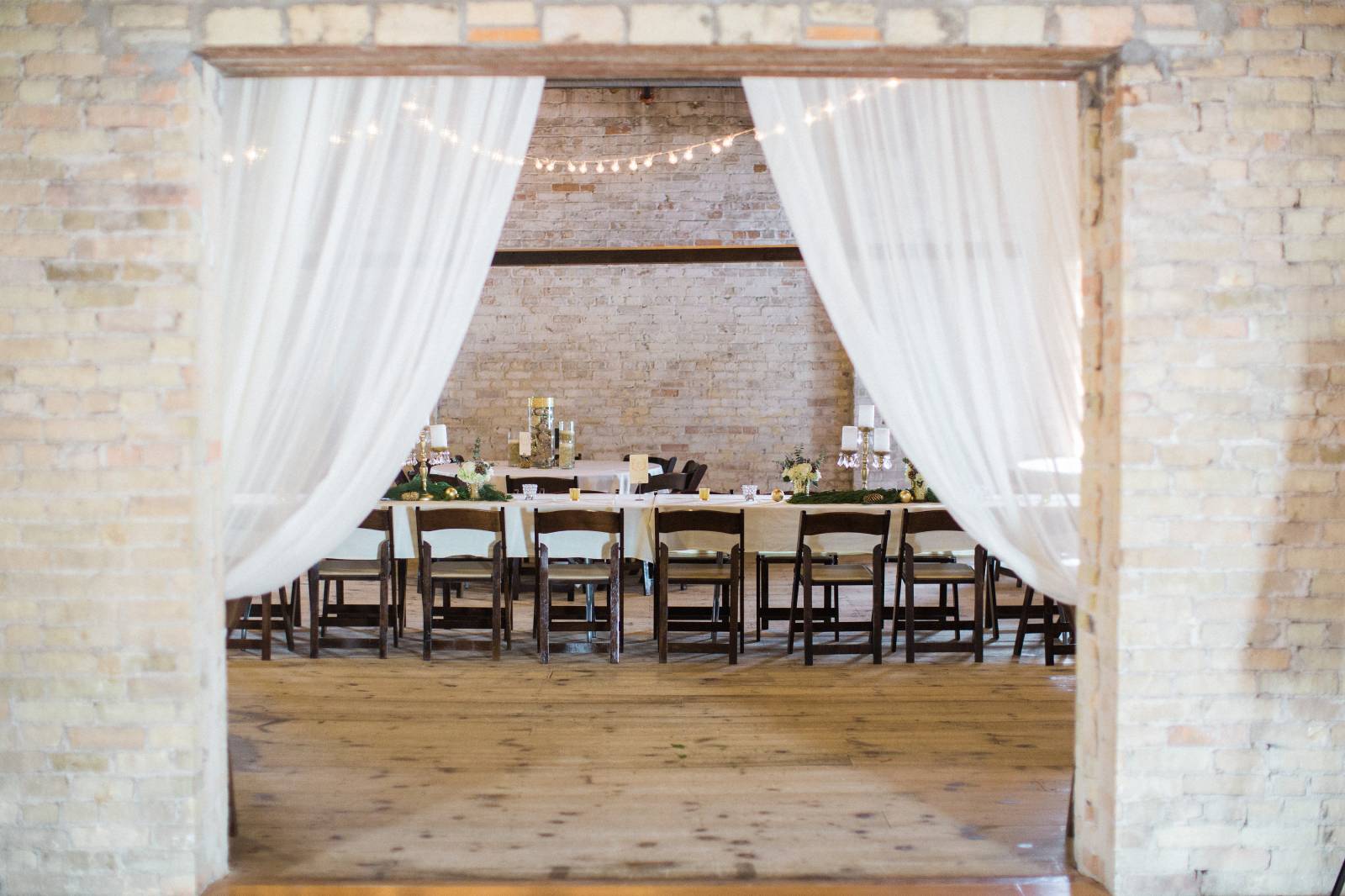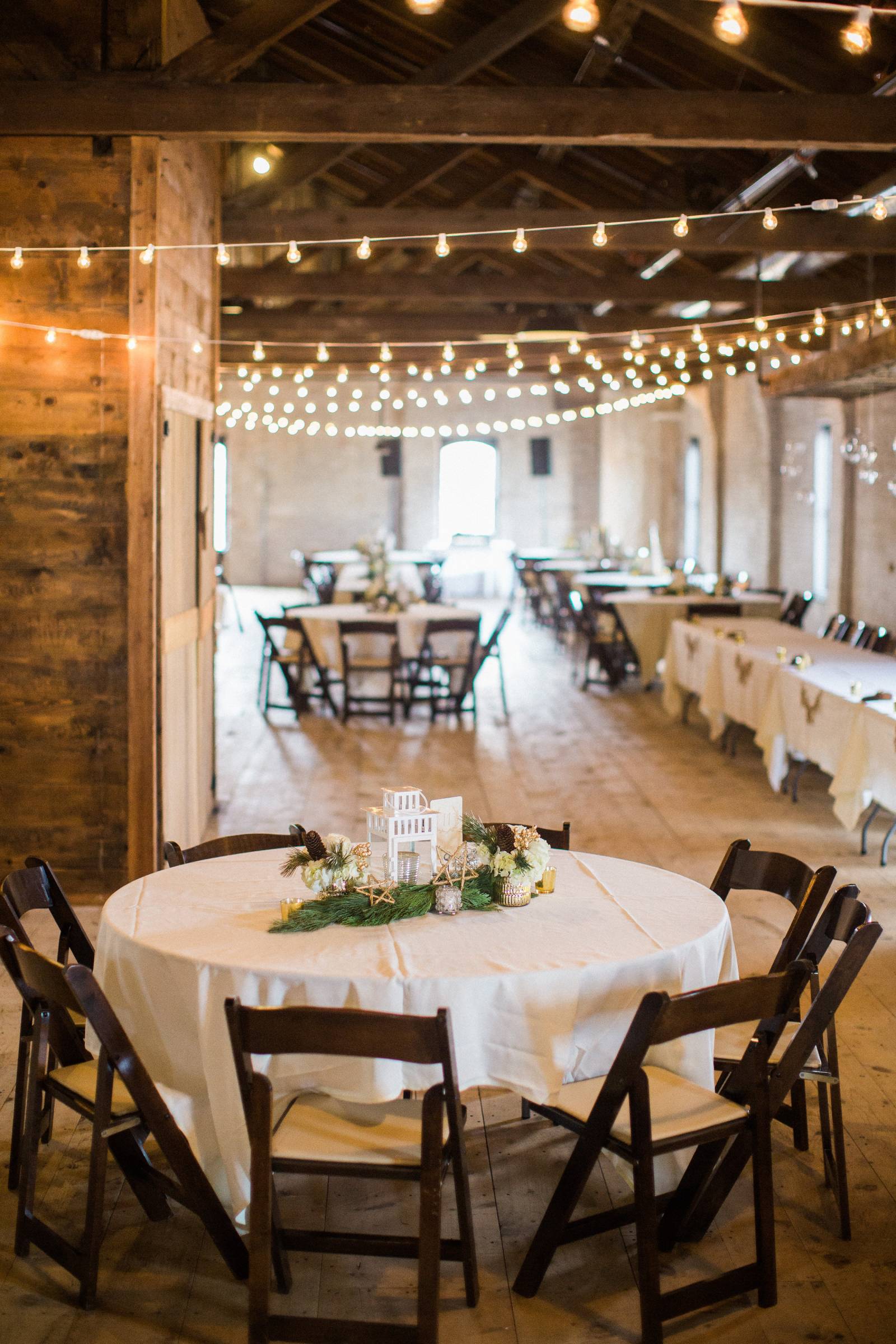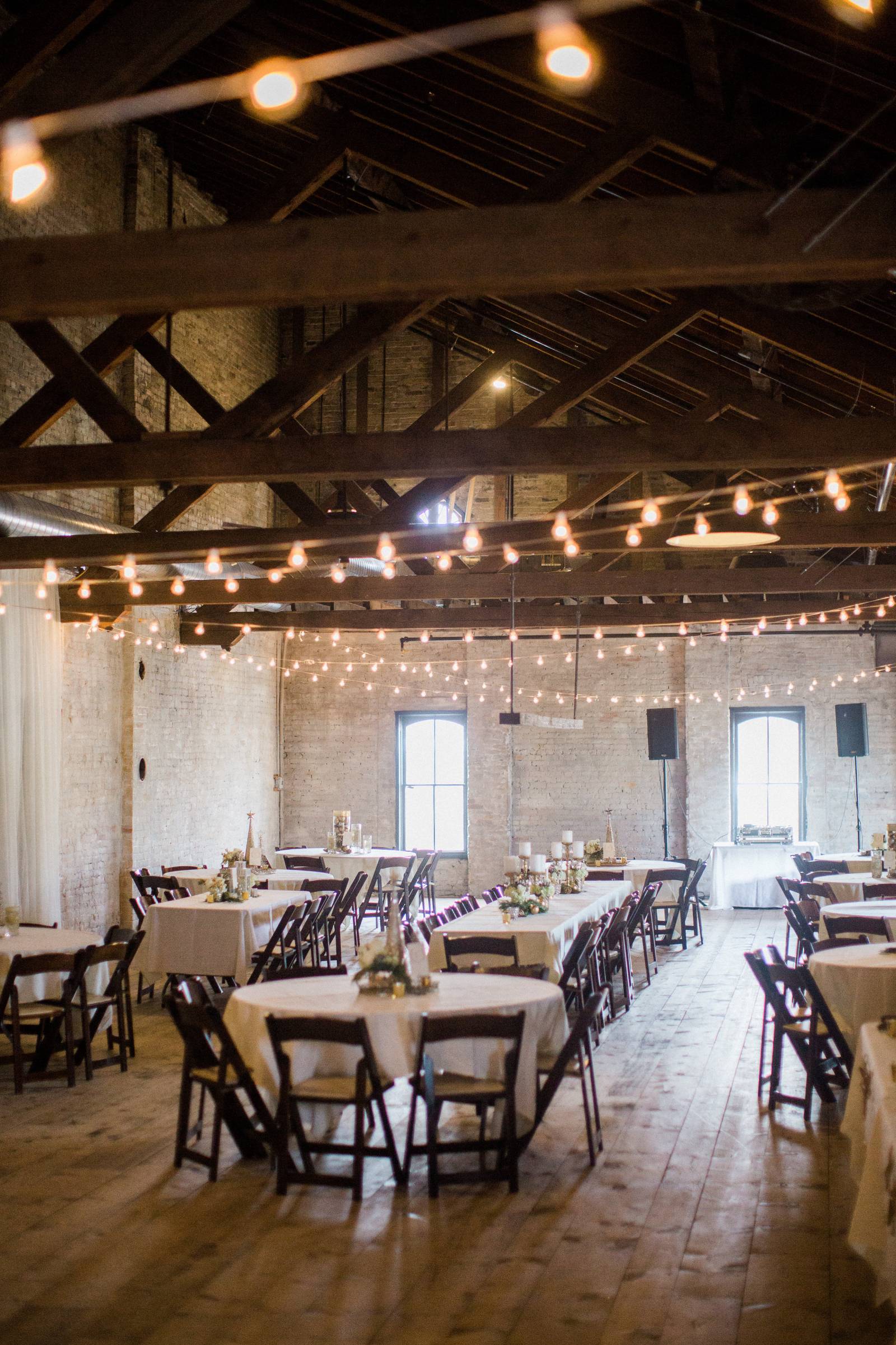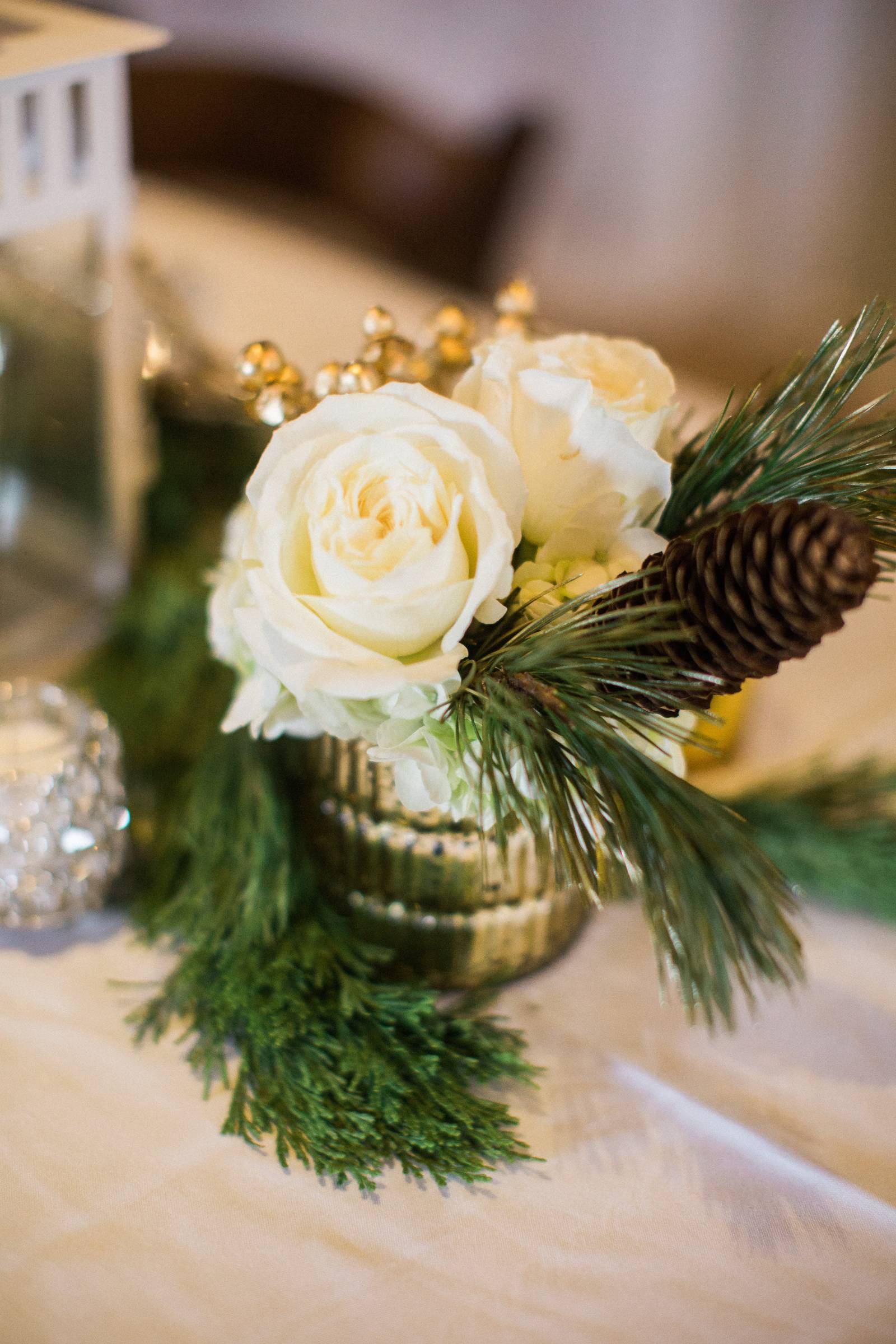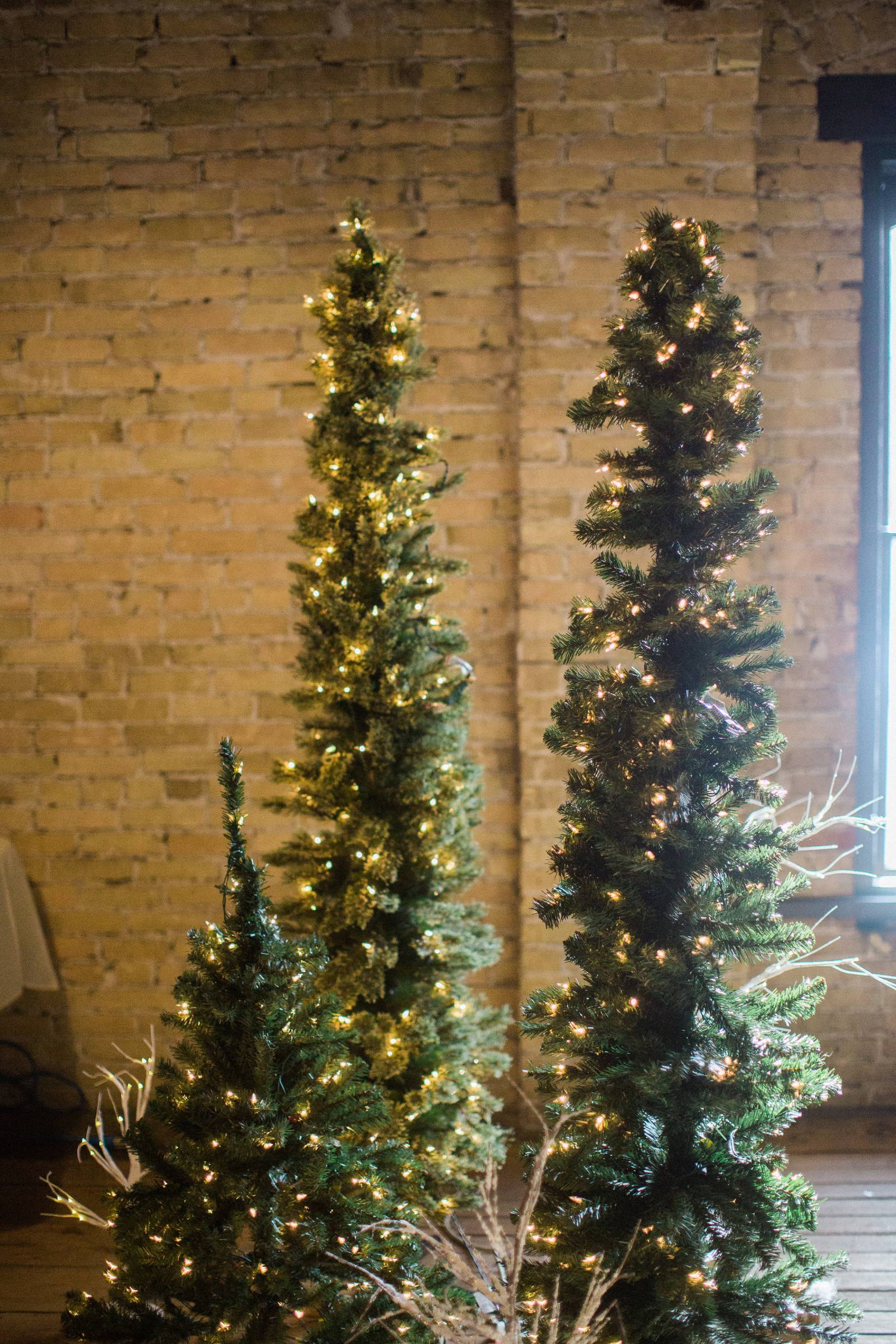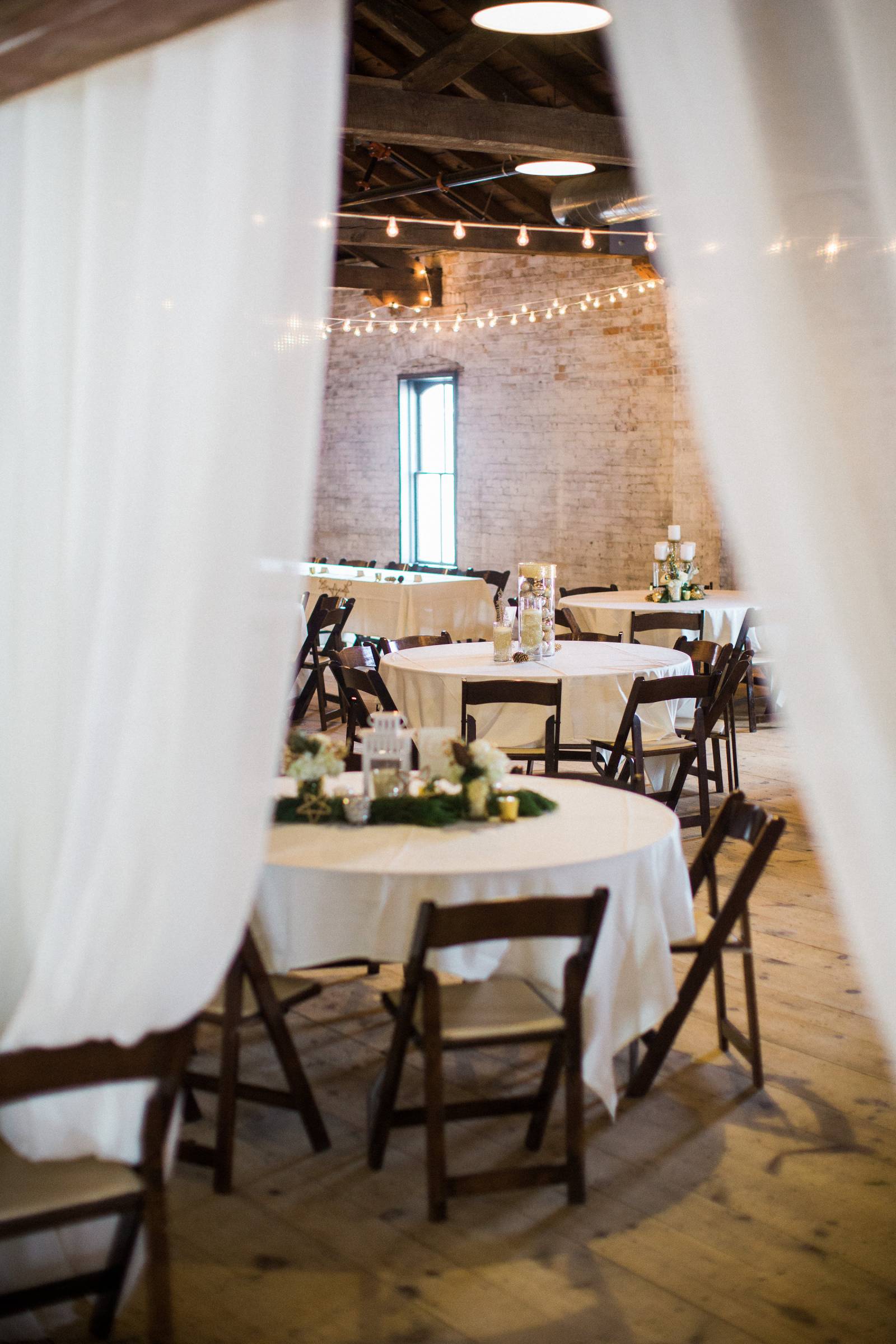 WHAT WAS YOUR FAVORITE MOMENT FROM YOUR WEDDING DAY? Walking down the aisle to my future husband, looking around and seeing all our closest family and friends in one location, here to celebrate and support us.