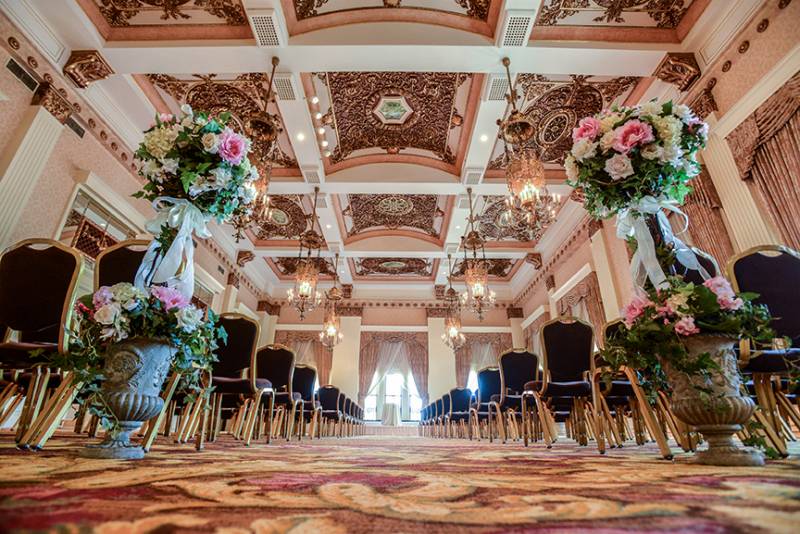 Monica & Stuart met like most couples these days meet, online. Except they met on Twitter and just started talking to each other, both living in Chicago, love sports and had dogs. "We think it was one of those topics that got us talking. It would take a few years until there was an opportunity to meet in-person. We weren' t even flirty online, but when we met, we both felt like there could be something worth exploring. That' s when we started dating," says Monica.
PROPOSAL
Stuart proposed to Monica after a work day in downtown Chicago. Monica explains, "I was late to leave work, which ultimately would make us crunched for time before our dinner reservation. I wanted us to get to the restaurant in time, and basically ruined the poor guy's plans to propose in a pretty park - in the opposite direction of the restaurant before dinner." Monica had no idea he was going to propose! Stuart, a man of patience, improvised and found a spot along the beautiful river walkway to pop the question.
Adding in personal touches were very important to the couple. Stuart is an Irish citizen, so they wanted to weave in little cultural references by hiring a bagpiper to play "Mairi' s Wedding," an Irish folk song when Monica walked down the aisle. This was the same song Stuart's mother piped into when she got married.
Held at the beautiful Pfister Hotel, with stunning views of the city and an exquisite Victorian-style ballroom, Monica & Stuart made detailed choices to suit this gorgeous space. Monica explains, "We kept the rest of the décor minimal, as we didn' t want to compete with the existing beauty and feel of the room. We selected flowers and attire that would complement the warm cream, gold, bronze and rose hues."