A tap on the shoulder and all is revealed or a walk down the aisle to see your special someone, choosing to do a first look can be so incredibly special. Will you take the time to create this private moment before the ceremony, or do you wait till the moment you walk to your love with everyone as your witness? Read more to see our pros and cons to doing or not doing the 'First Look' on your big day!
Larissa Marie Photography
The first look is a unique opportunity for you and your spouse to share an intimate reveal with each other, often with your photographer there to capture the heartfelt reactions. The choice of a private first look does have its advantages. The event is scheduled before the ceremony which allows your photographer to capture both you and your loved one's reactions without the possibility of having guests in the way, giving you priceless images to remember the moment by. It also allows you to photograph all wedding party photos as well as family portraits before the ceremony, allowing for more time to enjoy your guests and festivities. Taking these photos early while everyone is still fresh and attentive also makes for better portraits.
Many couples are also surprised at how much pressure was relieved after having a first look. They found they were able to express themselves freely in the less formal setting of the reveal. Having connected with one another, and taking a deep breath beforehand allowed them to feel more present and relaxed during the ceremony.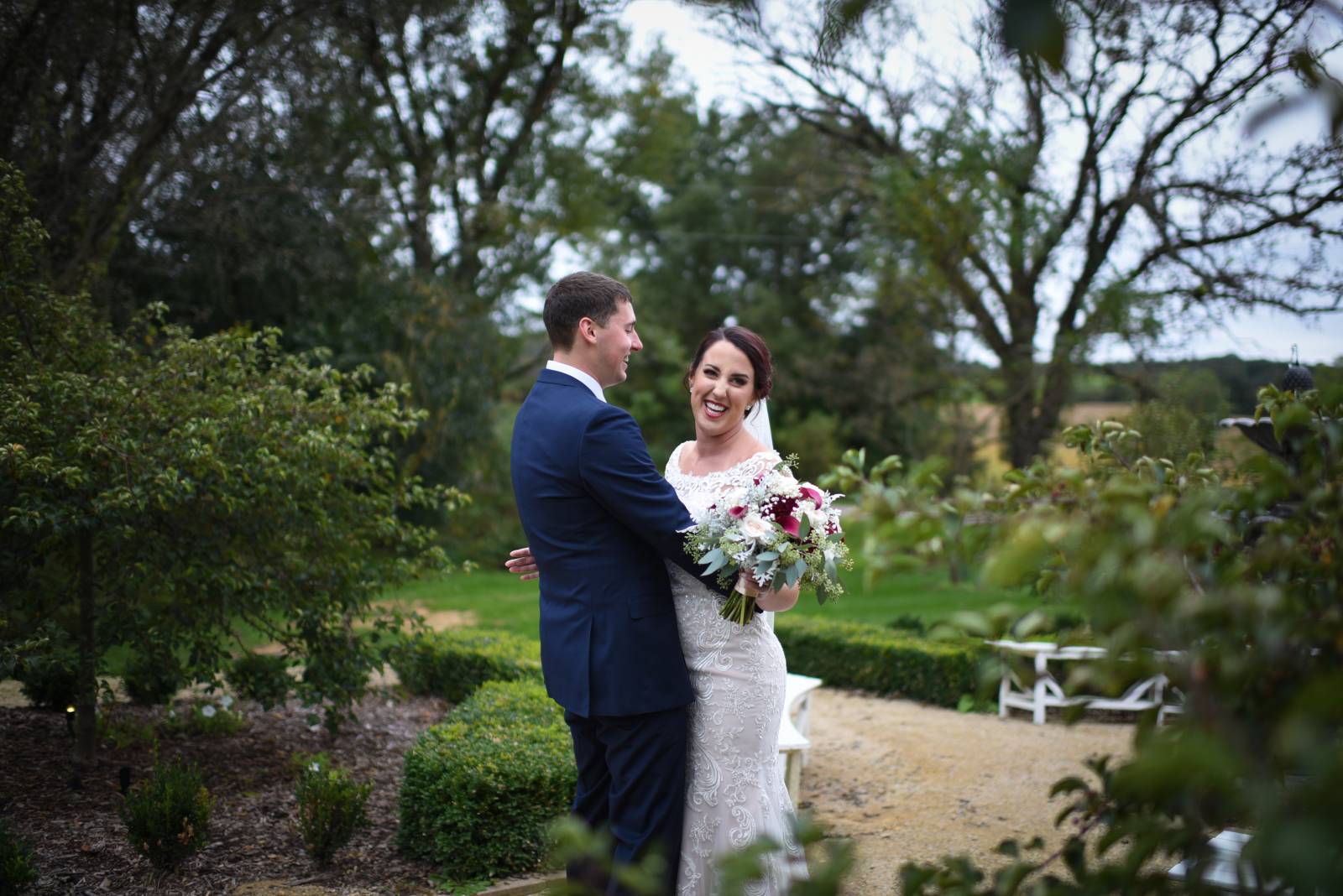 But what about skipping the first look and waiting until the ceremony? Many couples still enjoy the time-old tradition of waiting until the walk down the aisle to see each other for the first time. While some claim superstition, others say there is a magic to saving the reveal for the moment they will actually tie the knot. If their timeline allows, some couples prefer to take photos after they have married, often finding that it provides their guests with an opportunity to enjoy a longer cocktail hour.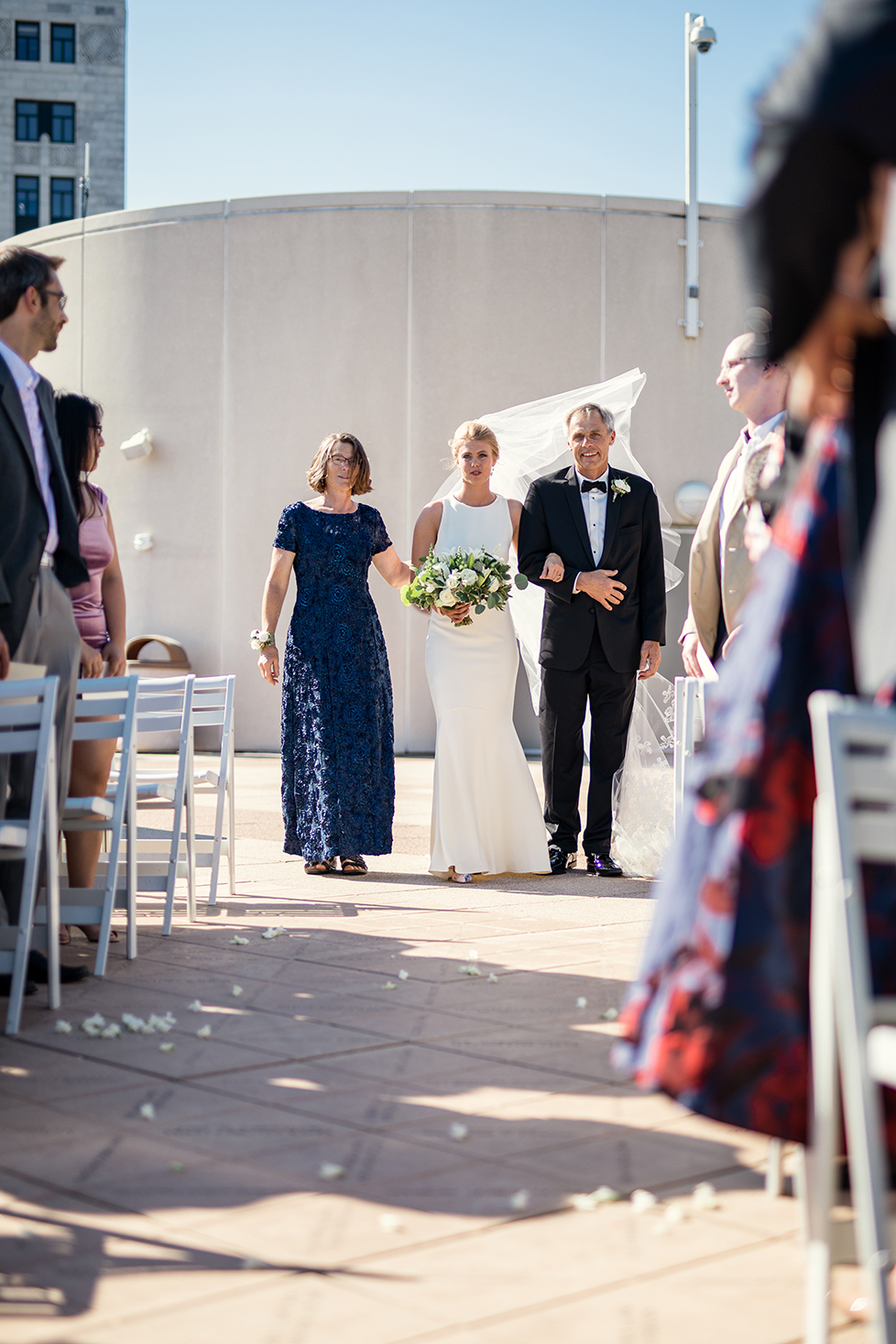 The couple, their wedding party, and family members would also not have to be ready as early as they would need to be for a first look. Depending on the timeframe of the event, choosing to photograph the majority of the portraits later also means more flattering lighting opportunities.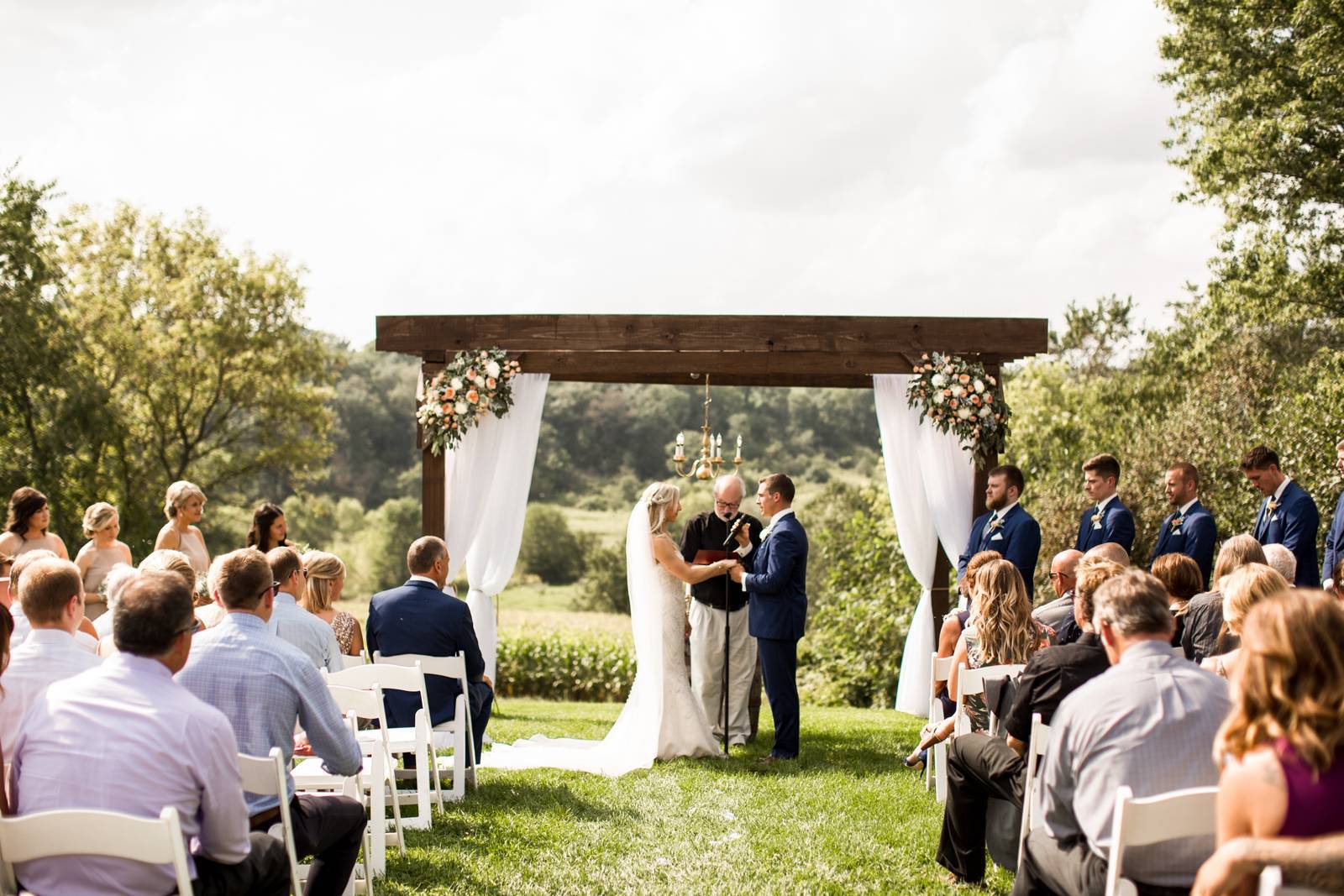 Whether or not you decide to wait until the ceremony or have an intimate and private first look, we know that moment will forever be one of the more special moments for your magical day! Visit HERE for more wedding tips!