Our WedPlan team is so excited for today's blog giving you a long-awaited deep dive into our WedPlan App! Yep, you heard that right. Did you know that we have an app dedicated to helping you plan your Southern Wisconsin wedding? If you didn't before, you do now!
At the beginning of 2021, we launched our WedPlan app to make it even THAT much easier for you and your love to:
search local vendors for your wedding team

keep track of your favorite vendors

review galleries and detailed offerings on vendor profiles

enjoy a shared inbox with your planning partner for vendor chats

browse essential tips and timelines for planning your wedding

save pics of inspiration and important documents
If you haven't downloaded our app yet, click HERE! Keep on scrolling to learn more about how to use this incredible tool throughout your wedding planning process.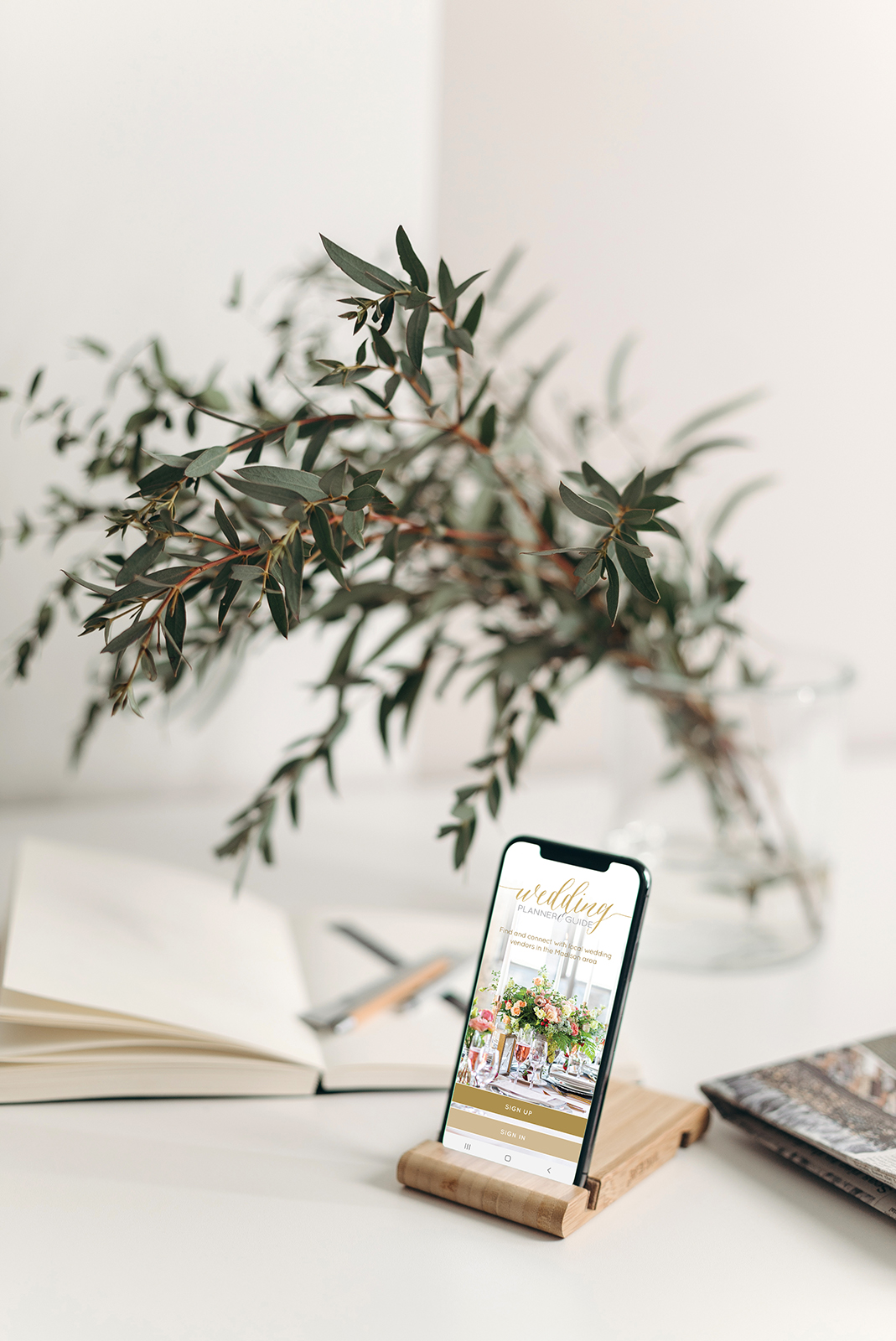 APP OVERVIEW
Once you open up the WedPlan App and sign into your account, you'll find 5 main navigation screens to choose from at the bottom of the page:
Search

Inbox

Favorites

Snaps

Settings
We're going to walk you through left to right what each of our navigation screens offers, as well as how you can use them to help you more easily plan the wedding of your dreams!
Once you open up the WedPlan App, you'll find 5 main navigation screens to choose from: Search, Inbox, Favorites, Snaps, and Settings. We're going to walk you through what each option offers and how you can use them to help you plan your Southern, Wisconsin wedding!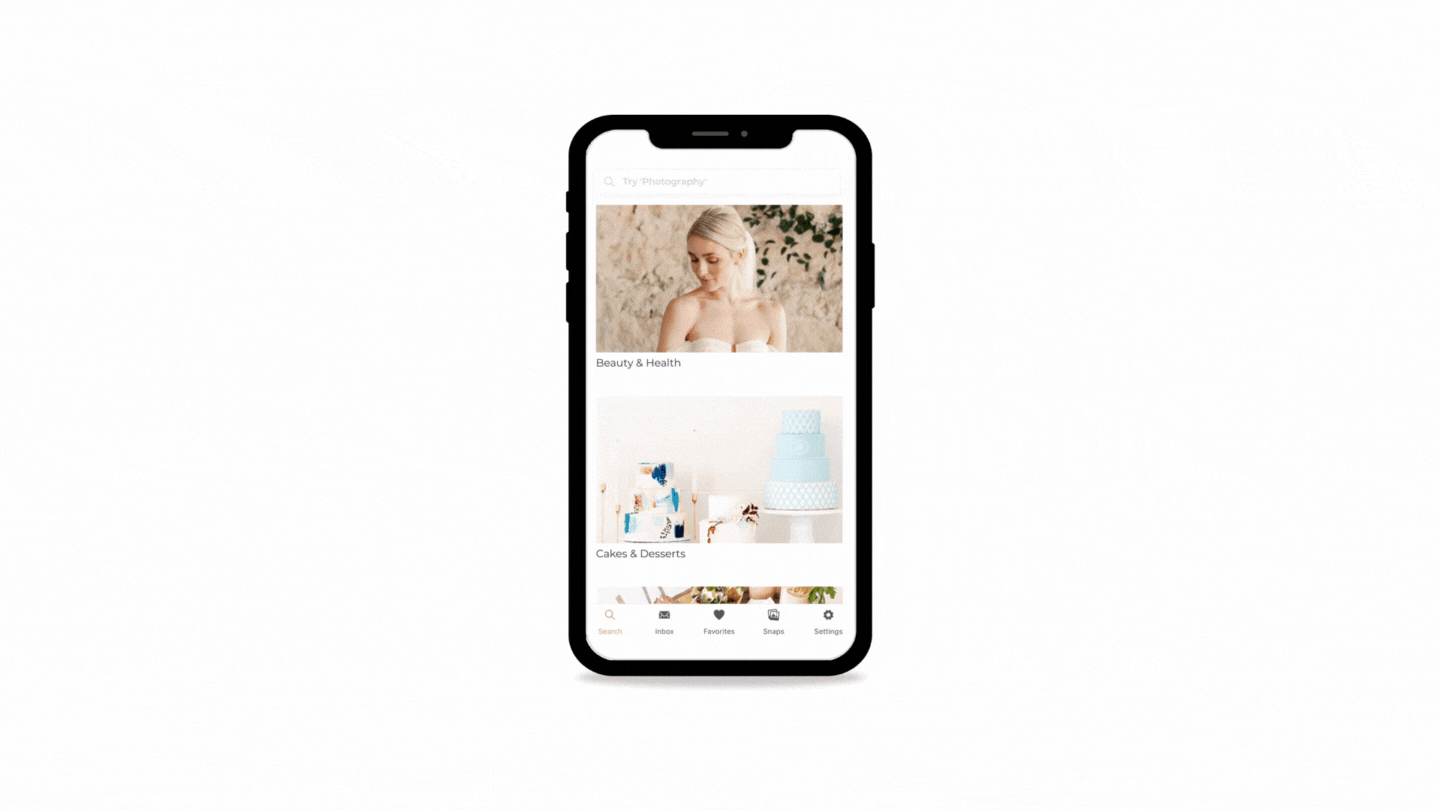 SEARCH
On the search screen, you can search for various Madison, Wisconsin area wedding vendors. Whether you choose to type in the search bar for the kind of vendor you are looking for (ex. "photographer") or browse through vendors in our already organized categories, this is where you can browse and start to find your wedding dream team!
Once you find a vendor that interests you and you click on their business name, you will be taken to their profile overview, where you can learn more about them, see their work, find their website, among other details! On this profile page of theirs is where you can also message them directly if you're interested in talking with them about their services!
See the little heart icon in the top right-hand corner? Click that to add that particular vendor to your "favorites" list to reference later! We'll come back to this in a little bit. Now, we're onto the Inbox page!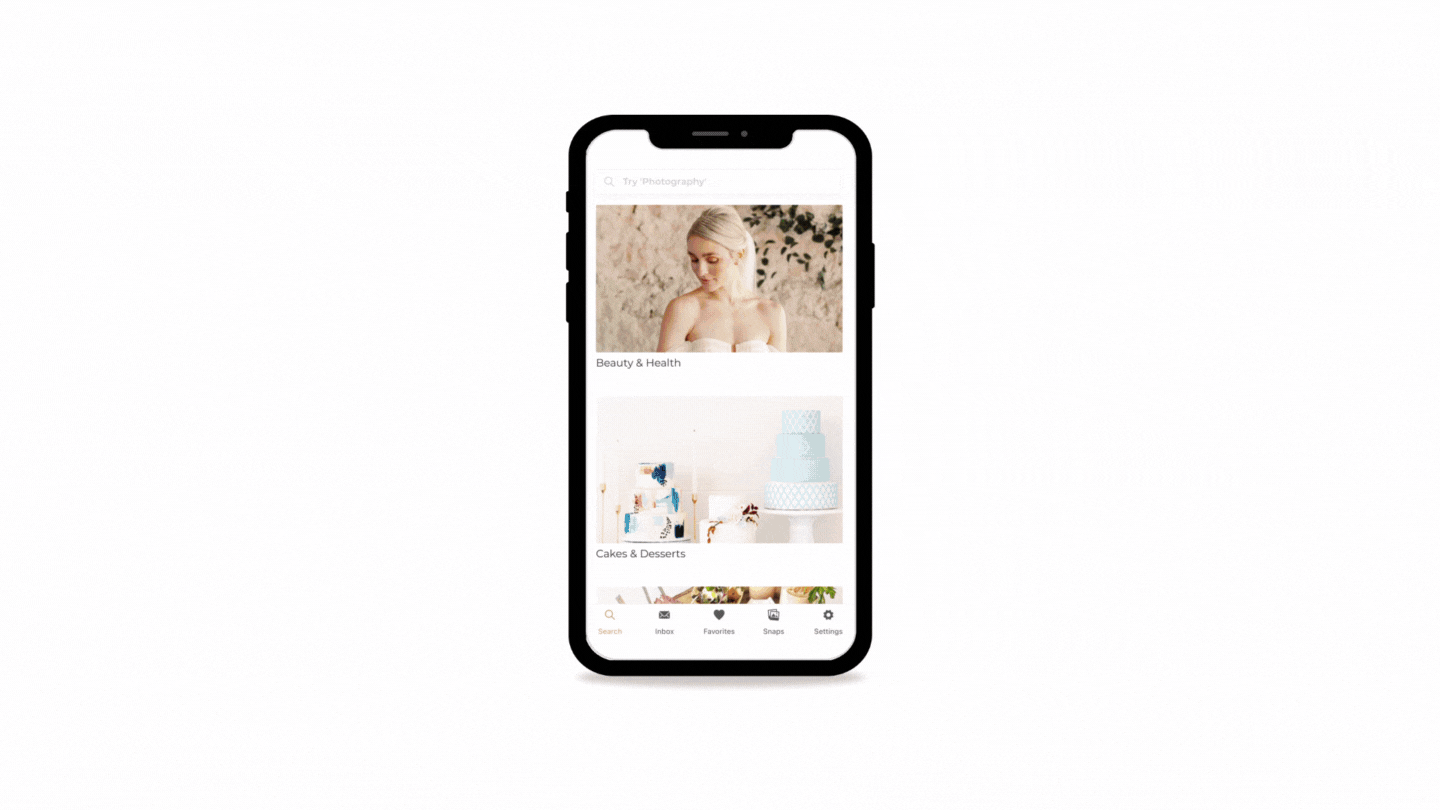 INBOX
As we mentioned above, you can directly message vendors you are interested in straight from the WedPlan app! No more spreadsheets filled with vendors' emails or managing multiple modes of communication while losing valuable information in the process, you feel us? Enjoy keeping all of your vendor communication nice and neat in your one WedPlan inbox!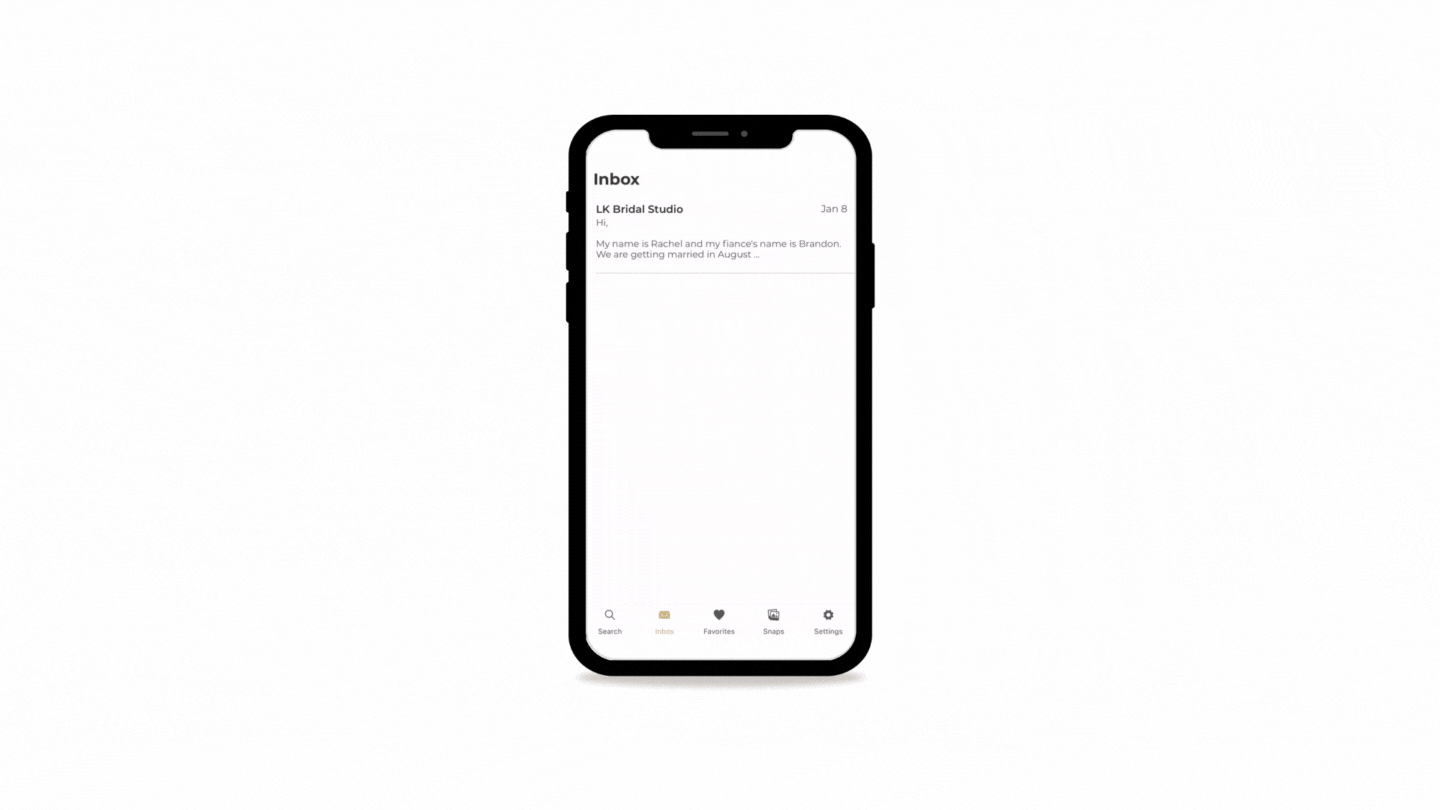 FAVORITES
Remember how we talked about that little heart icon you can click on when viewing various vendors? Well, this is where you'll find the ones that you've favorited! Come across a vendor at one of our wedding shows or see something they posted on social media, and you don't want to forget who they were? Favorite their profile and begin building your ultimate dream team of vendors here!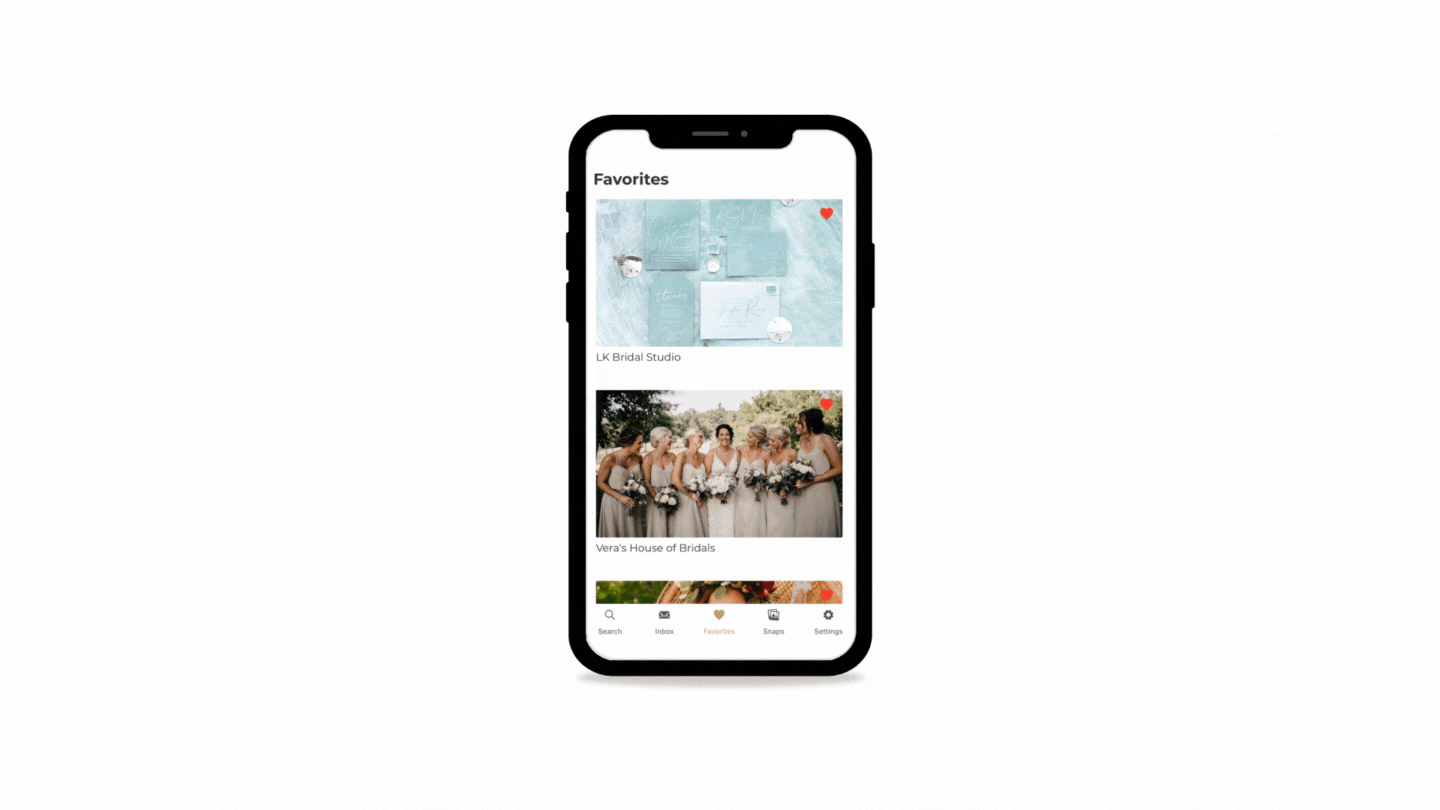 SNAPS
Our "snaps" screen is all about storing inspiration as well as important documents as you plan your big day! See something you love at one of our wedding shows, out and about shopping, or at a wedding you were at recently? Take a picture and save it here to refer back to when discussing wedding details with your love and your vendors!
Want to keep all of your vendor contracts or other important details in one digital space? Store them here to keep them safe and conveniently located for you to come back to!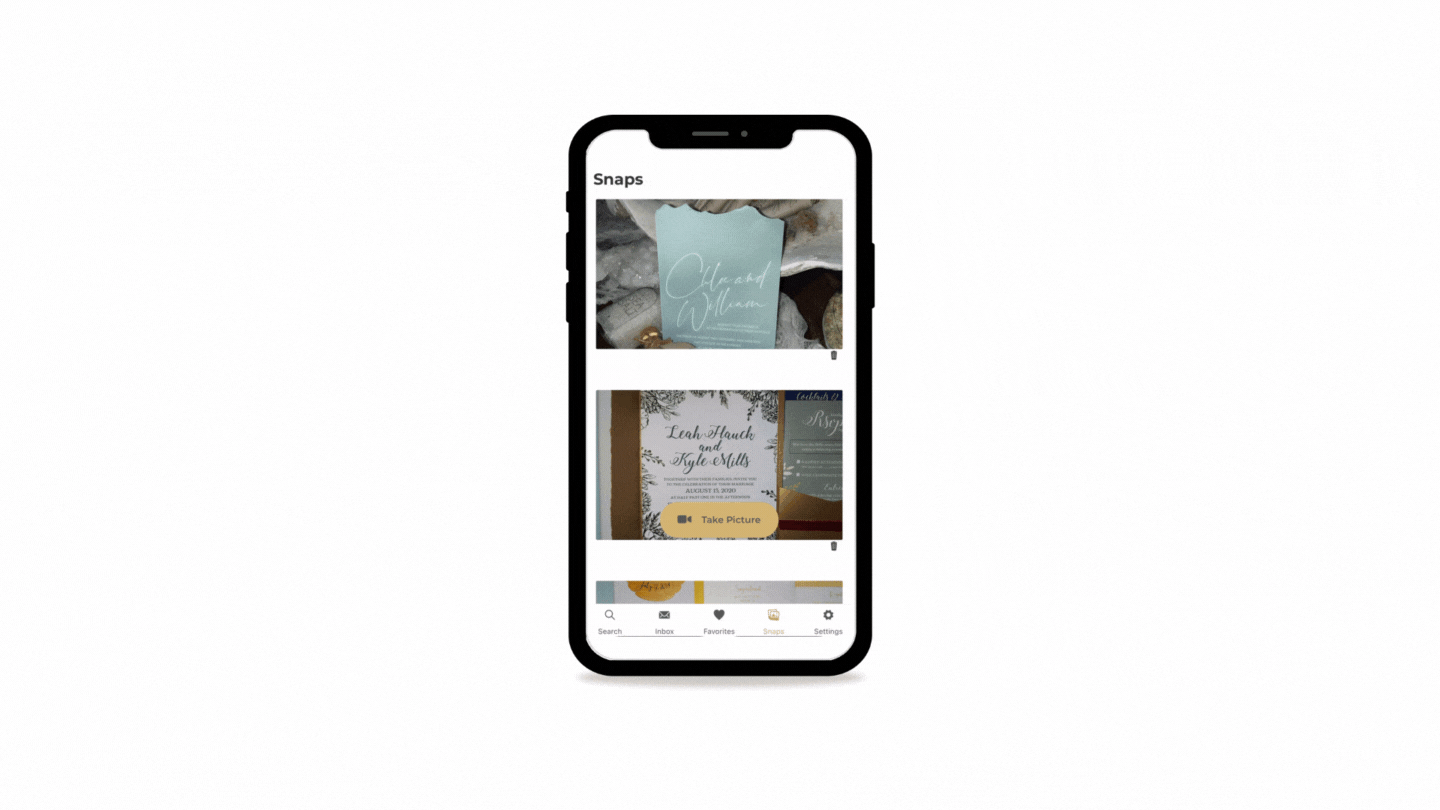 SETTINGS
In your settings, you can edit details about your wedding day like your guest count and location, add others to your inbox messages, find a message template to send to vendors you're curious about, and even submit photos from your wedding to us after your big day is over!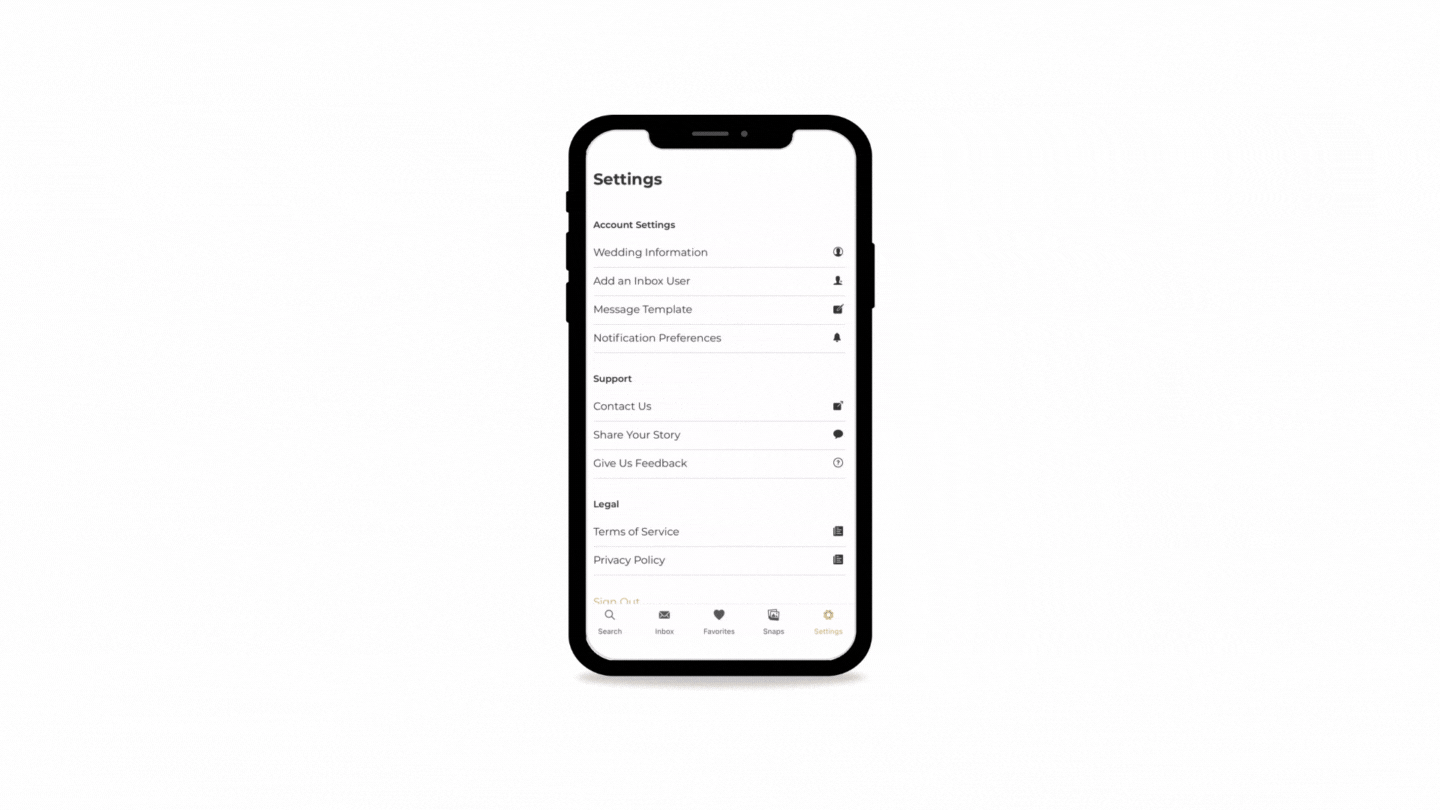 We hope you enjoy using the WedPlan App and find it helpful as you plan this special day in your life! Don't forget to download the app for iOS or Android HERE!
As always, Happy Wedding Planning from the WedPlan Team!