With engagement season upon us, and the area's largest wedding show just around the corner, January 12 & 13, at the Alliant Energy Center, we couldn't help but share this incredible feedback on how one area couple, Haley & Abbey used the Wedding Planner & Guide's LOCAL resources to help them find their vendors and plan the most gorgeous wedding with a few shots below from Quicksilver Photography. See all of our wedding planning tools from Madison wedding shows, the magazine, to our online vendor gallery, inspiration gallery, real weddings and more for everything you need to plan your very own wedding affair.
WEDDING PLANNING 101 | Planning a wedding in Madison? Where do you begin? Thanks to these two brides, we got the pleasure of meeting with them and finding out how they found their local wedding vendors, from the beautiful Madison Masonic Center for their venue, a talented DJ from Kuhl Entertainment for their reception music, to some delish mini cupcakes from Dream Desserts by Design. After 35+ years of connecting couples to vendors, we were over the moon to hear their plans all started at the Wedding Planner & Guide Show! Coupled with wedplan.com and the Wedding Planner & Guide magazine, they were able to research vendors before and after the show, as well as meet vendors in person to find the perfect vendor gurus for their beautiful wedding.
BEFORE THE SHOW | These ladies did their homework! Before heading out to the area's bridal event of the year for all things wedding, they used our wedding planning website, wedplan.com, to check out Madison area wedding vendors and decided who they wanted to visit once they got there...can we say, fabulous idea!
AT THE SHOW | Haley + Abbey trekked the show together, finding vendors who would be a perfect fit...personalities, products & price ranges...and, of course, trying a few tasty bites along the way! With a goal to get as much planning done as possible, they used the "2nd-day free" opportunity and returned on Sunday for follow up visits with some of their faves.
AFTER THE SHOW | The couple scored their swag bag from the show and were set to get it all organized. We really enjoyed seeing their binder full of handouts of their favorite vendor picks from the show--they kept what they wanted, filed it by category, and recycled what they didn't need. LOVE the organization! They also headed online to wedplan.com to tap on links to those vendors' sites and connected through email and personal meetings, to help make some of their final selections. Within just a couple weeks, their main to do's were booked and done! They continued using the Wedding Planner & Guide throughout the planning process, especially loving the timeline + checklists, the helpful "what to know and what to ask" articles and of course perused real weddings and our inspiration galleries for even more pretty ideas.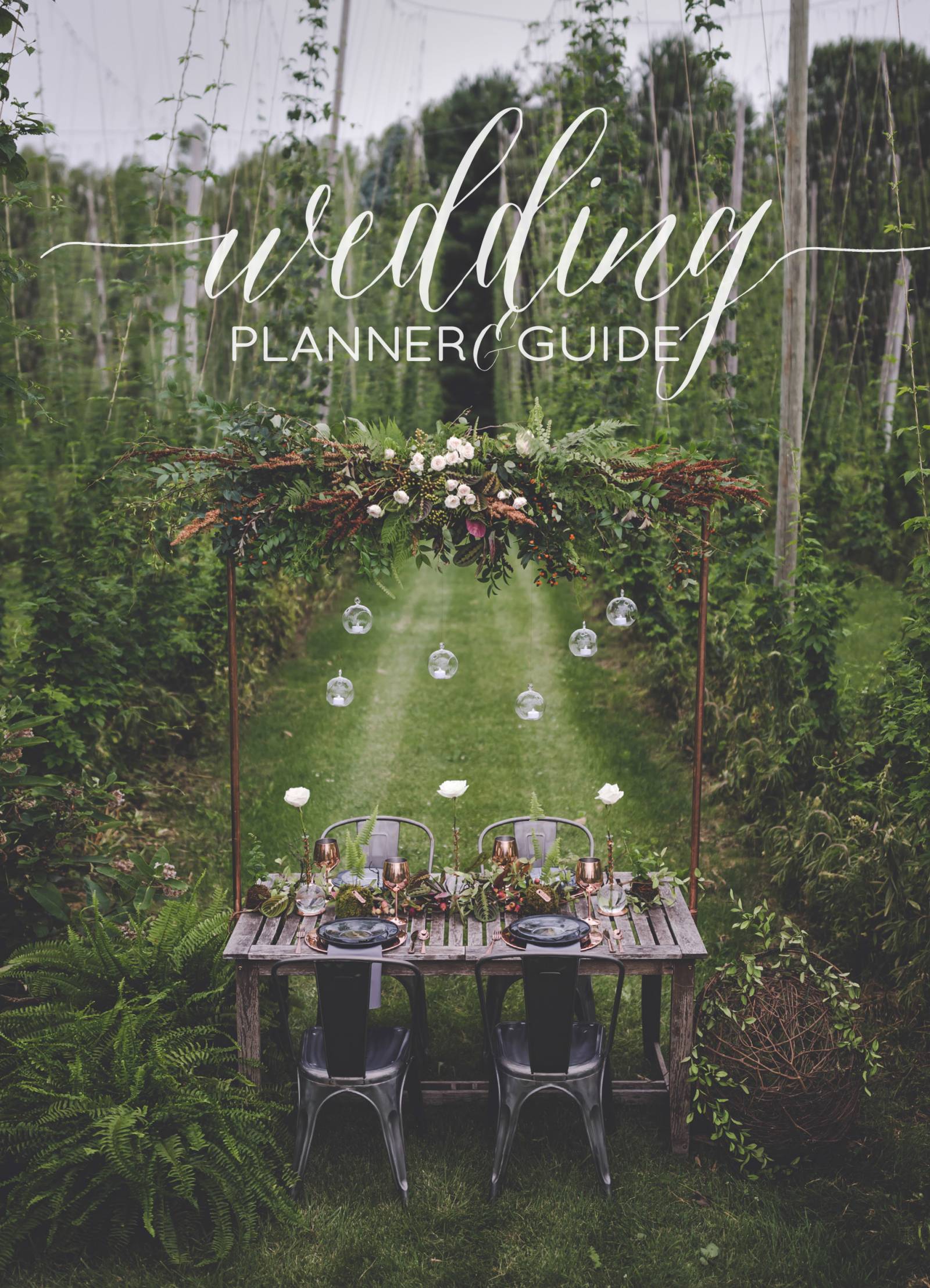 Of course, there are so many ways to get wedding planning info, inspo, and to stay organized while planning...but we loved that they loved the fact that the Wedding Planner & Guide | wedplan.com were Madison-based, and offer a vast selection of area vendors. They liked the local connections and comprehensive vendor lists, yet stated it was not as overwhelming as a general google search or national wedding sites. We hope you check us out...our Madison wedding shows, our publication, our social platforms, and more online at wedplan...for finding vendors, planning tips + tools, ideas + inspo galleries...all of which you can find more information about here on wedplan.com. Happy planning!
Our online inspiration gallery here gives you the option to search via style, location/views, color, season, and specific details such as bouquets, signage, stationery and table settings.