We're always on board for a wedding day that breaks the mold, and this moody, elegant affair captured by Paul Toepfer Photography does just that. Beginning with the bride's stunning black wedding gown from Vera's House of Bridals in Madison, to an intimate reception filled with red roses and hand painted canvas place cards. And to end the night on a sweet note offering guests s'mores and root beer float stations. Abby and Jon proved that stylish weddings come in all forms and we can't get enough.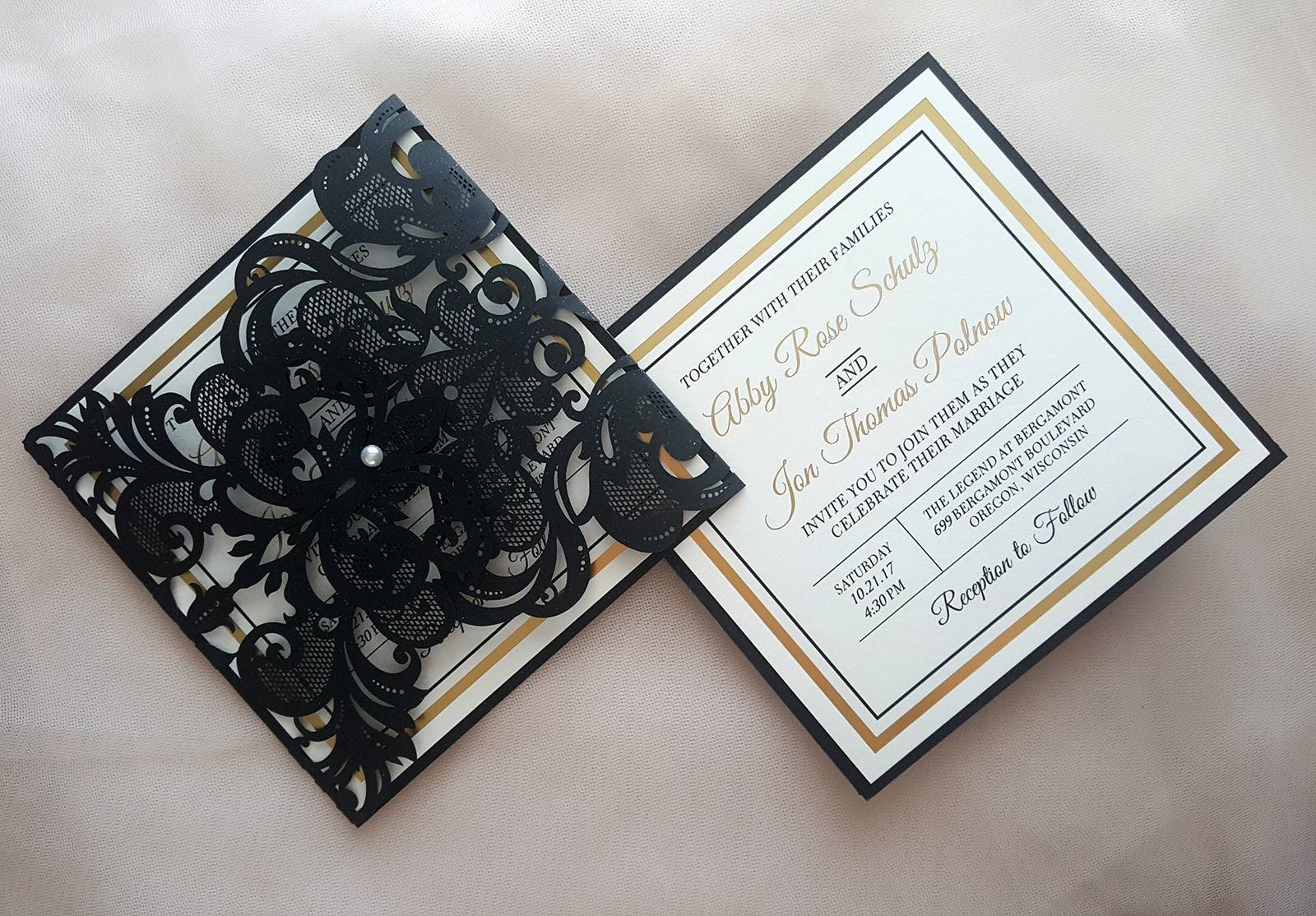 WEDDING DATE: 10/21/2017

HOW DID YOU MEET? Working together at the Madison Marriott West.
HOW DID YOU KNOW HE WAS "THE ONE?" I, (Abby) knew probably a couple of months into the relationship, it was just a feeling I had. He handles my quirks and opinions with grace, makes me want to be a better person and lightens the mood when I take life too seriously. Jon's simple answer to this was, "because I love you."
TELL US ABOUT YOUR PROPOSAL: We go up to Door County every summer and I, (Abby) grew up going there with my family as well. One day we were talking about my favorite places in Door County (this was all planned and I had no idea) and I mentioned Cave Point because I had great memories with my dad there. That sealed the deal supposedly because on August 17, 2016, Jon got up really early in the morning and met his mom at a local gas station outside of Sturgeon Bay (who had driven all the way up with the ring and stayed the night in Green Bay). I woke up and started to get ready for a day at Cave Point and the Hands on Art Studio and Jon made the comment, "are you sure you don't want to do your hair and makeup?" I, of course, replied, "no, we're going to Cave Point and to do some art, why would I?" We got to Cave Point, started walking down the path and found a really nice alcove right down by the lake. We were standing there looking out over the gorgeous scenery and Jon started to tell me how the last couple of years had been amazing and before I knew it, Jon was down on one knee asking me to marry him with the most perfect ring in the world. I, of course, said "yes!" and then come to find out, Jon's mom had been waiting in the parking lot the whole time so we were able to celebrate with her for the day. The perfect place for the perfect proposal!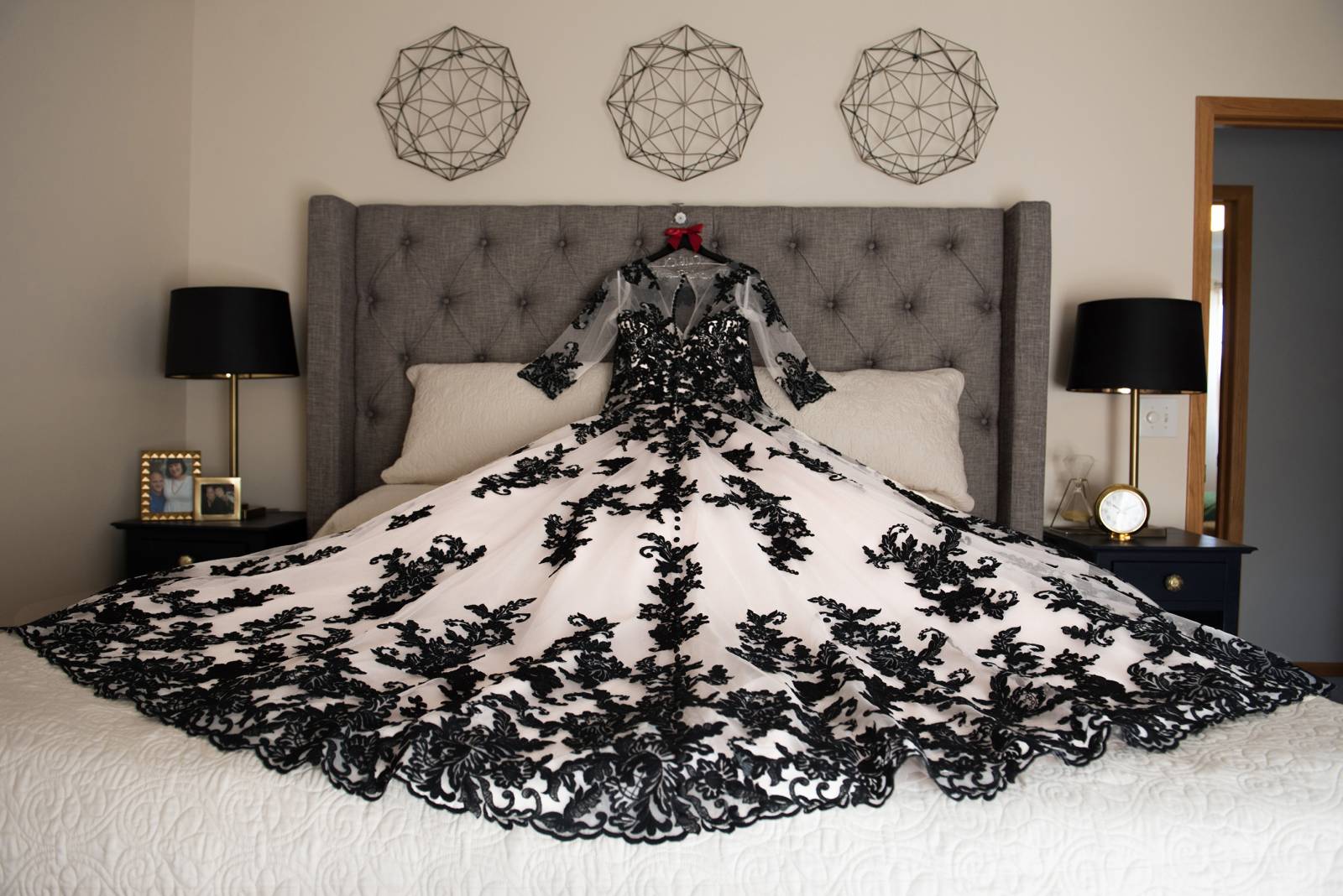 TELL US ABOUT FINDING YOUR DRESS: I thought I knew what I wanted but boy was I wrong! We went to only two places and ended at Vera's House of Bridals. They pulled one dress for me which definitely wasn't the one and the consultant said, "would you be open to black?" I said, "yeah, I think so." So, she pulled the most amazing dress, I put it on and everyone I was with freaked out...this was the one! I ended up customizing the dress through the Bridal Sewing Studio by adding ¾ sleeves and the whole experience was phenomenal. It turned out better than I could have imagined...Tania is crazy talented!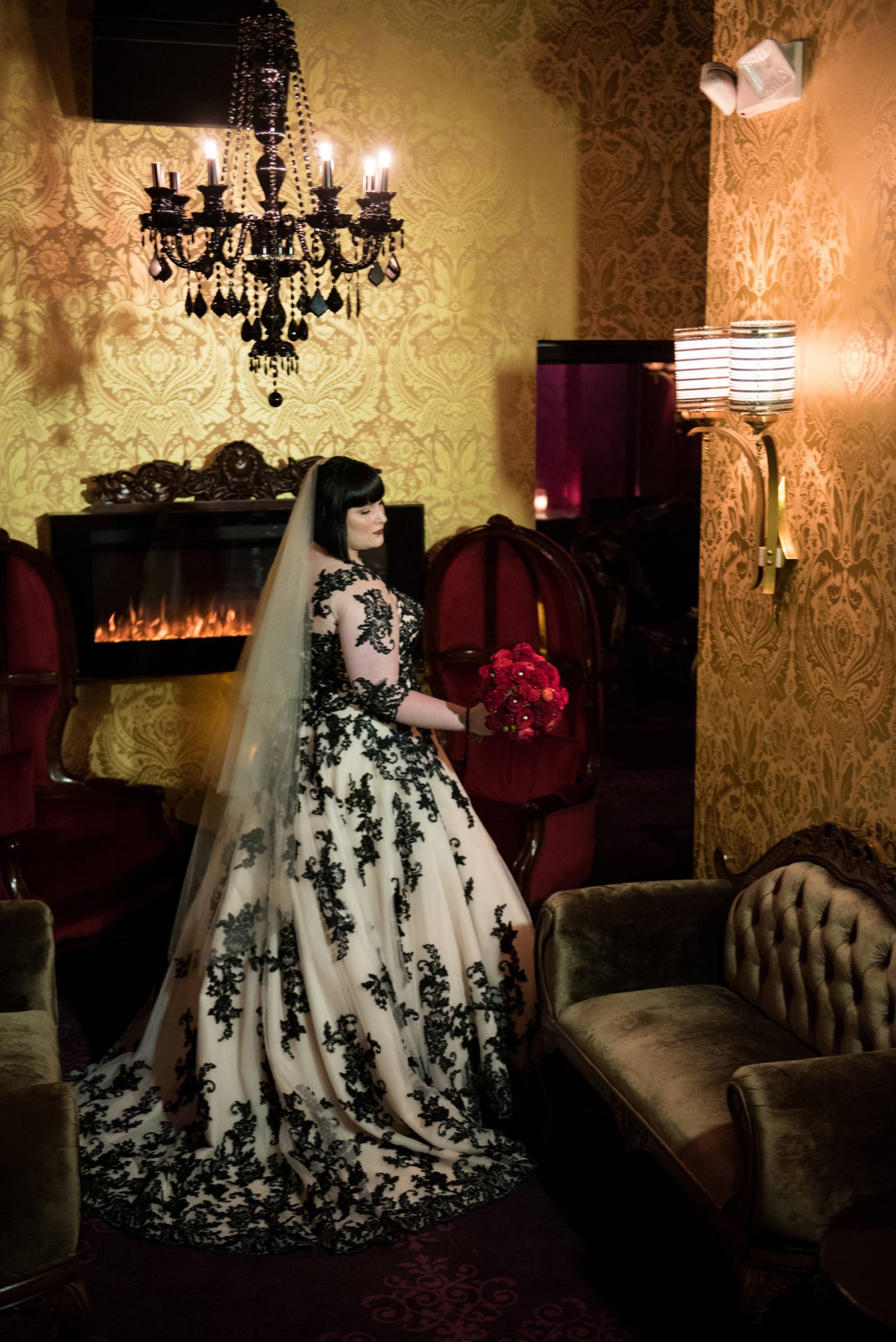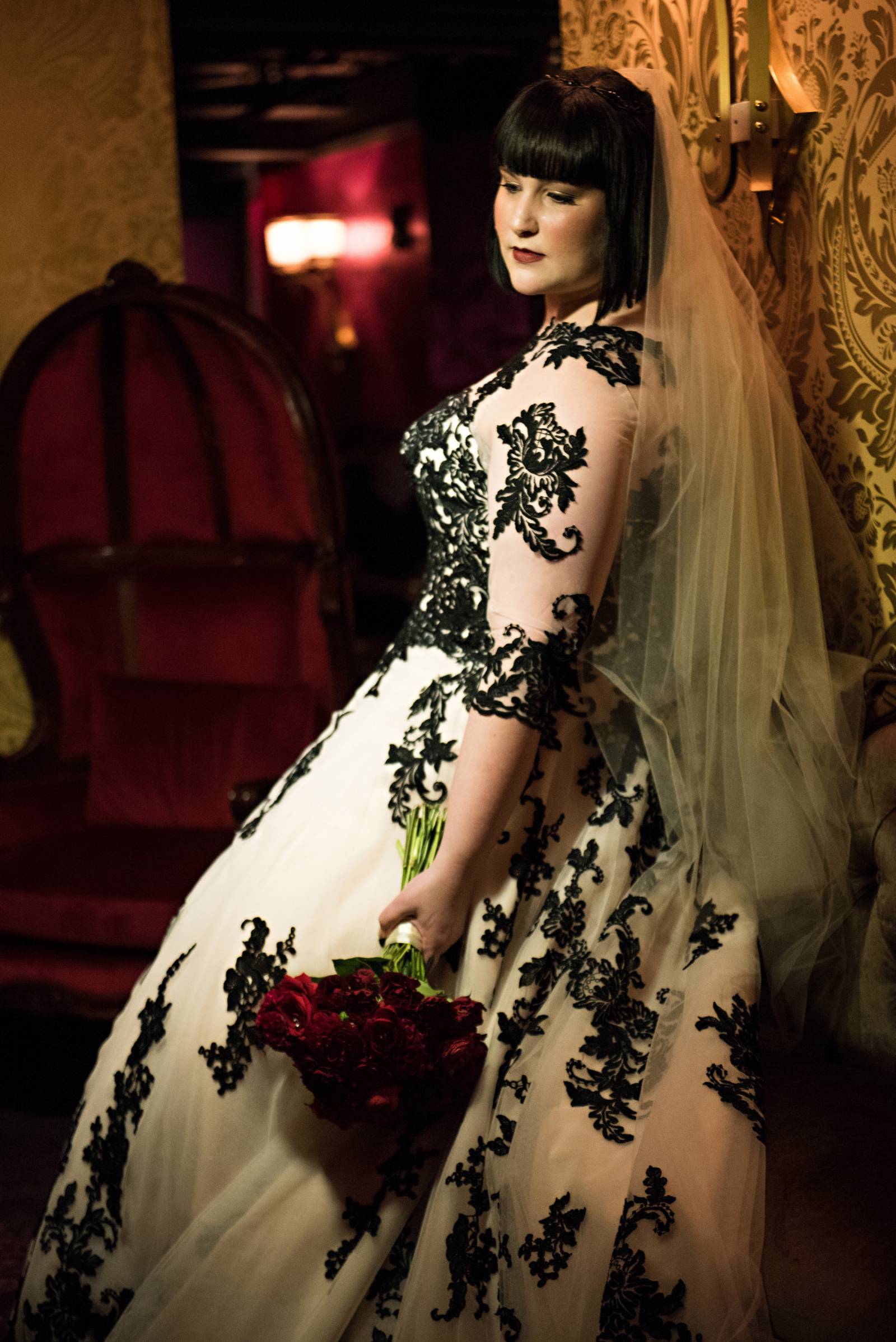 DESCRIBE YOUR WEDDING FLOWERS: All of our centerpieces were made out of three different varieties of roses (the large ones had 155 roses in each), our bouquets were a mix of different red flowers that together made a beautiful bouquet and then our flowers on the shelving units were majority roses with a few accents.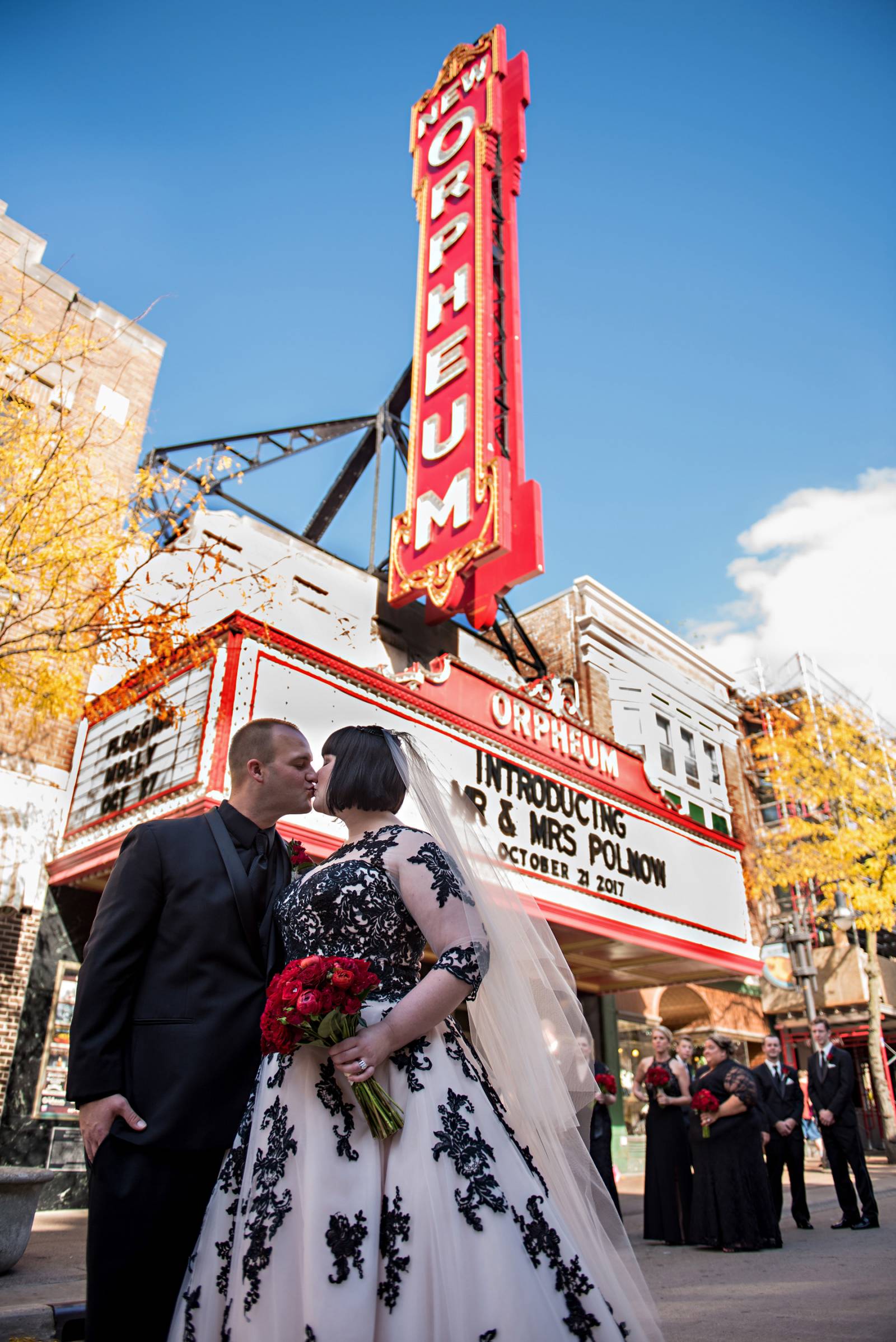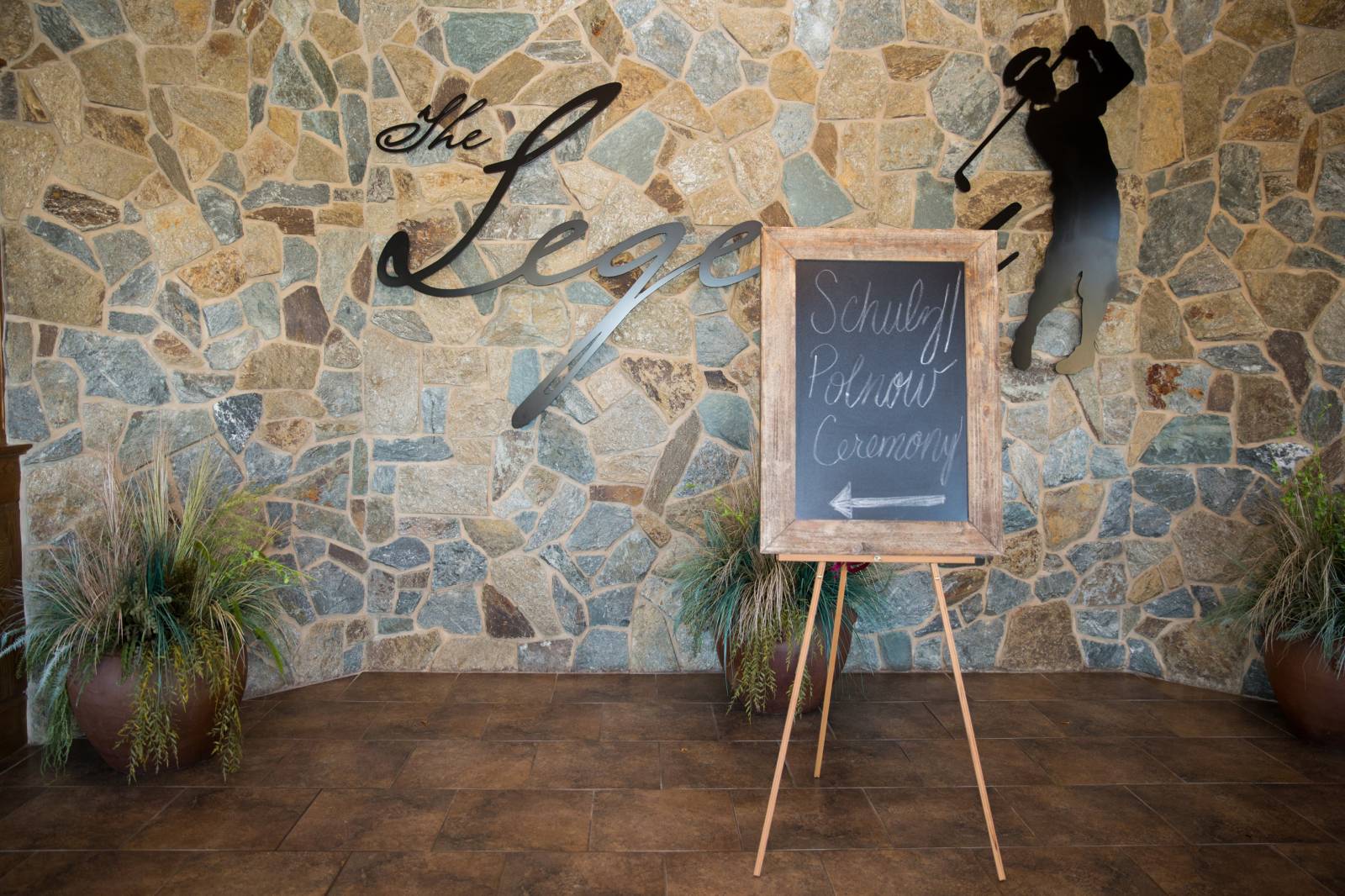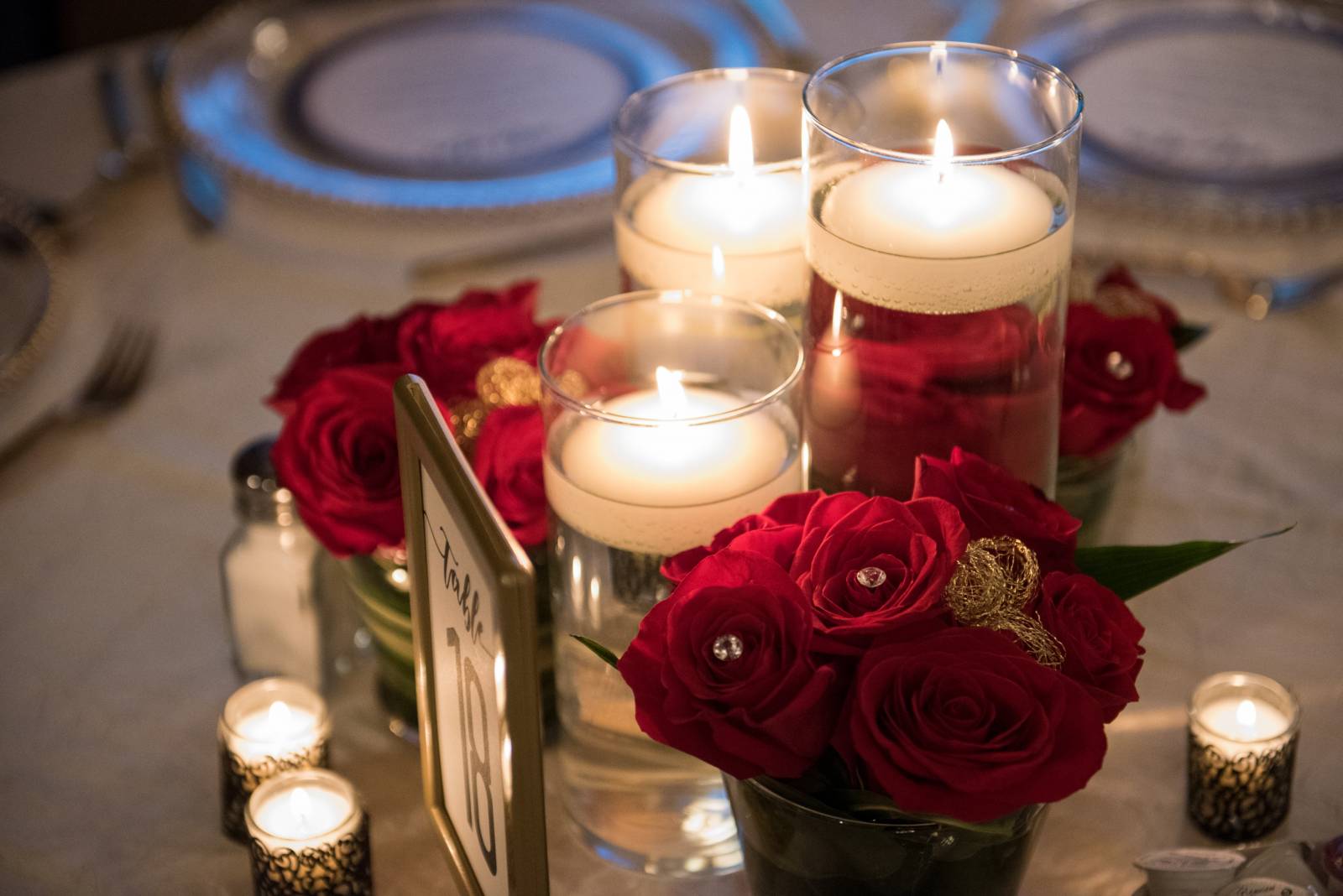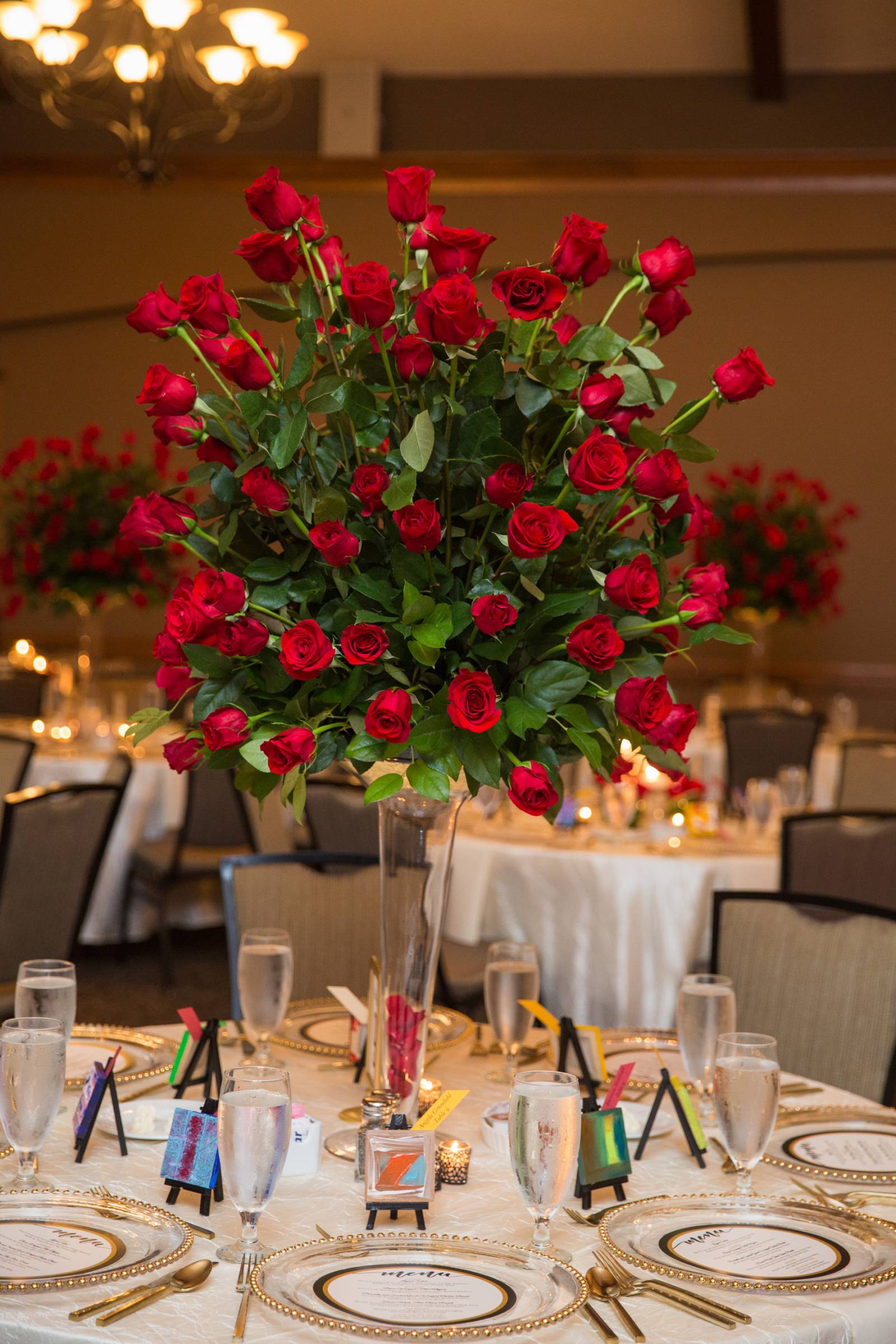 WERE THERE ANY PERSONAL TOUCHES OR DIY ELEMENTS? Every part of this wedding was about personal touches. All of the place cards were 3x3 mini canvases, hand-painted by my mom, the "guest book" was a poster with a lot of Madison landmarks on it in the shape of a heart, the ring pillow was made out of my dad's ties which were showcased under a bell jar before the ceremony with a picture and little blurb about my dad. The ceremony shelves and head table arch were made by hand by my "second family" who put in a tremendous amount of work before, during and after the wedding. We did a glass ceremony with our parents where each person had their own color of glass crystals and we poured them into one container. From there, we send out the crystals to be made into an art piece. We also had a s'mores bar (which was also made by my second family) that had our names that lit up and a root beer float station because Jon's dad is part owner of an A&W. Personal touches were the key element to this wedding!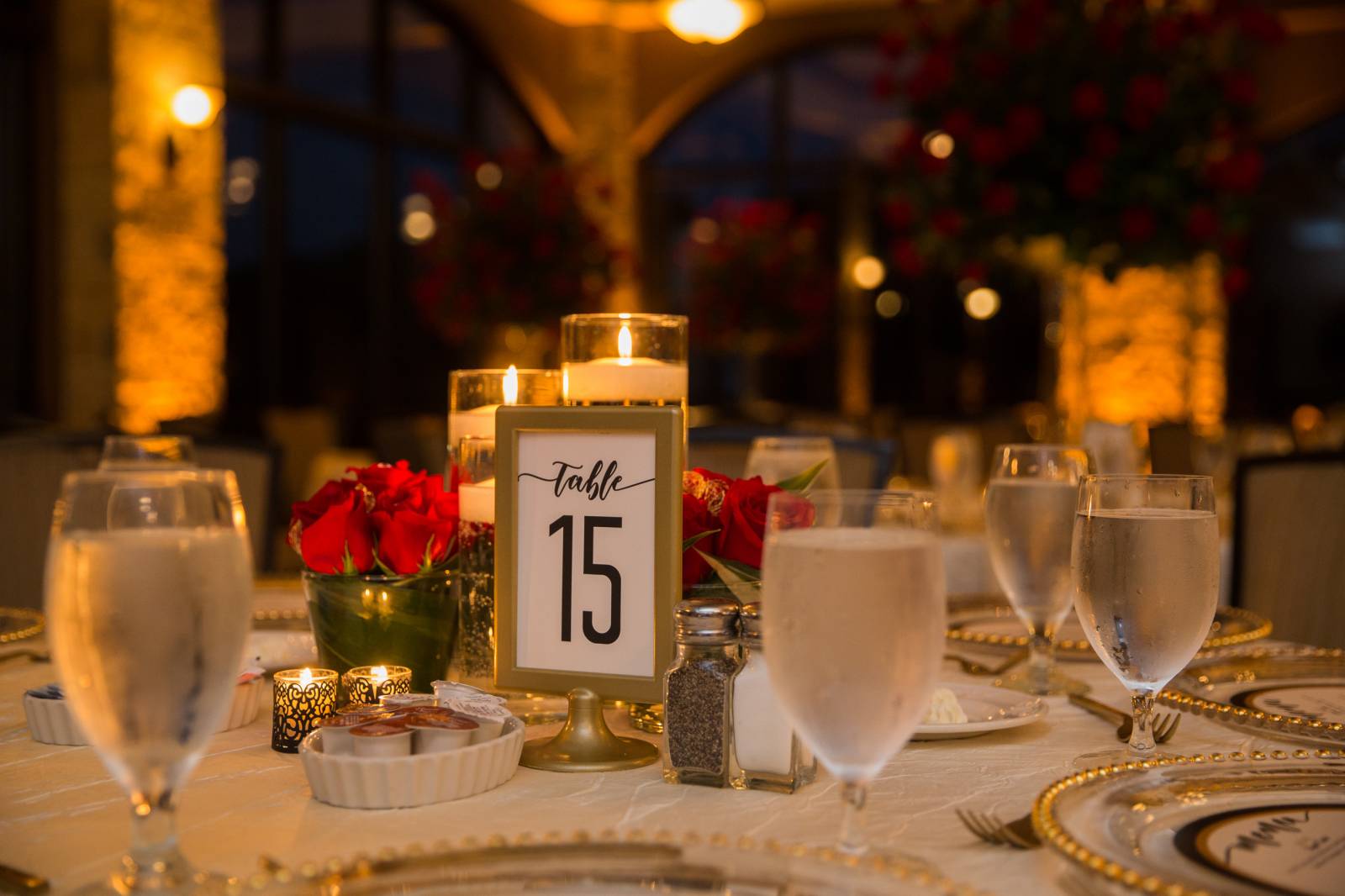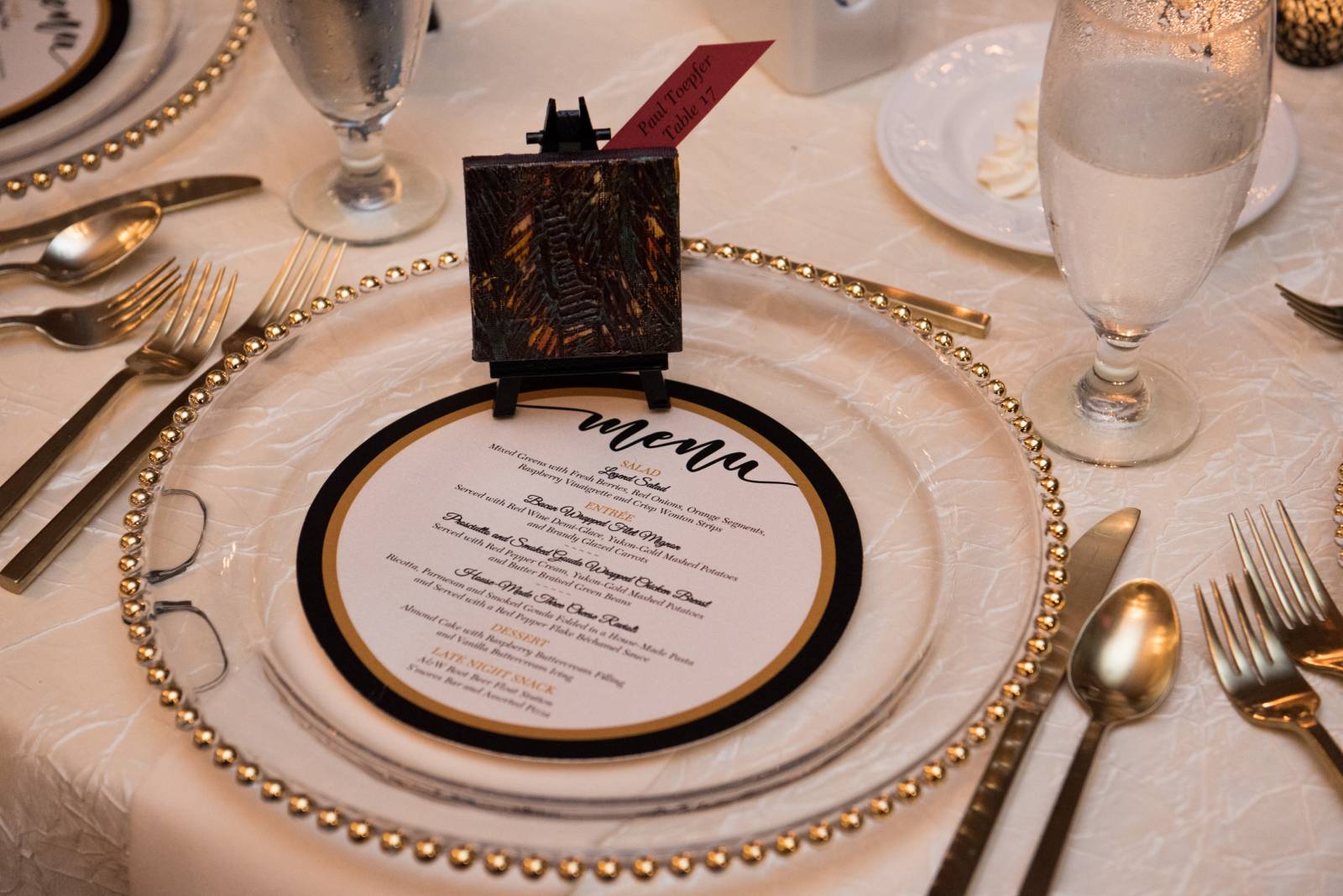 DID YOU USE ANY SPECIALTY CHAIRS, LINENS, CHARGERS OR GLASSWARE? We used ivory crush for our linens, gold beaded glass chargers and you can't forget the gold silverware!
WHAT WAS YOUR FAVORITE MOMENT FROM YOUR WEDDING? I'm not sure how you narrow down the perfect day to one moment...
TELL US ABOUT YOUR HONEYMOON: We left the Monday after the wedding and spent 8 nights in Kailua-Kona, Hawaii and 2 nights in Hilo, Hawaii.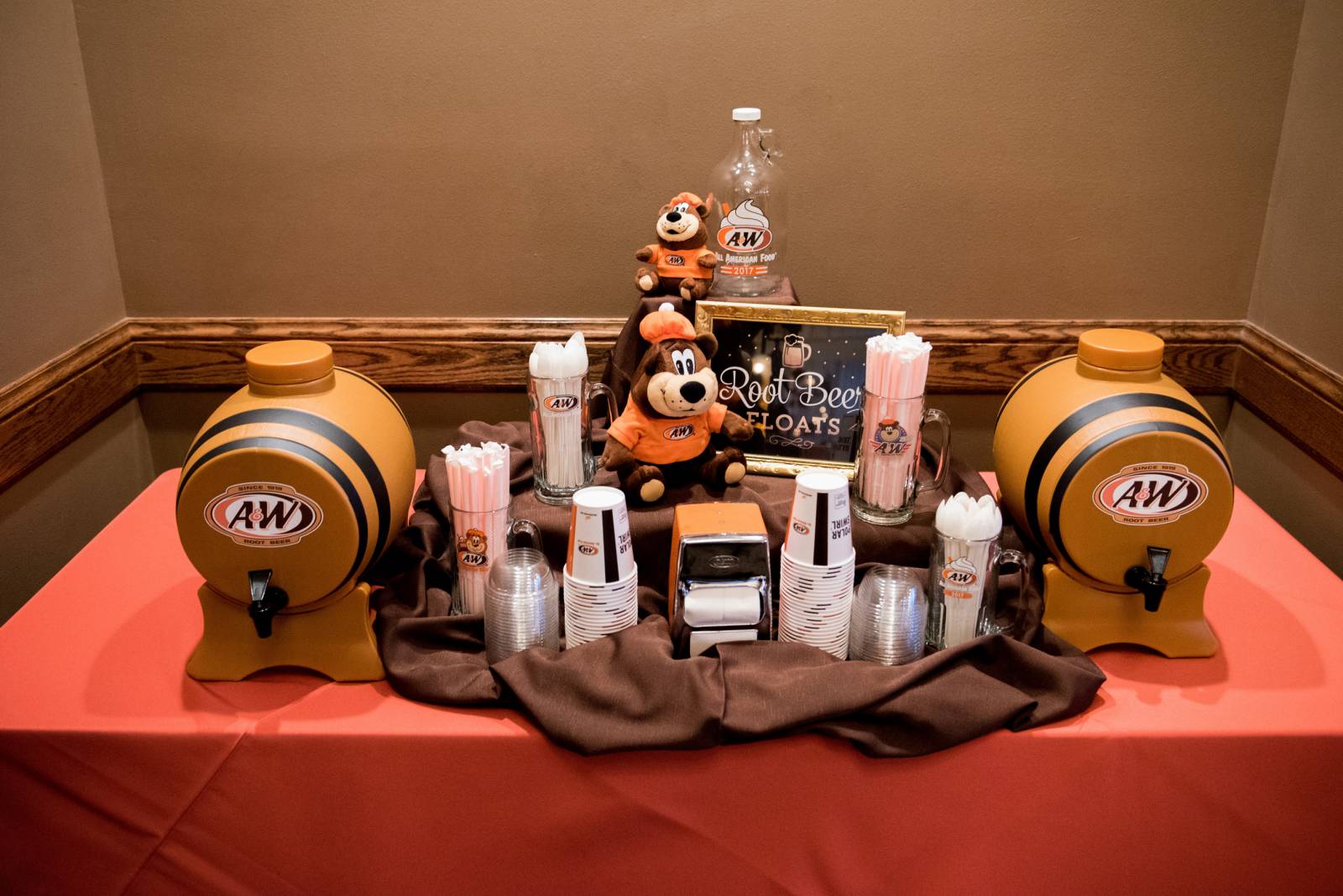 WHAT DOES LIFE LOOK LIKE AFTER THE WEDDING? Pretty much the same but knowing you have a partner for life and your best friend next to you is a great feeling.
IS THERE ANY ADVICE YOU'D GIVE TO OTHER COUPLES PLANNING THEIR WEDDING? Don't leave the final details for the last minute. You want to be sure you are enjoying the few weeks leading up to the big day. Also, try to hire a day-of planner to take care of all of the details that day so your friends and family can enjoy themselves too.
ANY WEDDING PLANNING REGRETS YOU'D DO DIFFERENTLY? No, being in the wedding industry for ten years I had everything really organized.