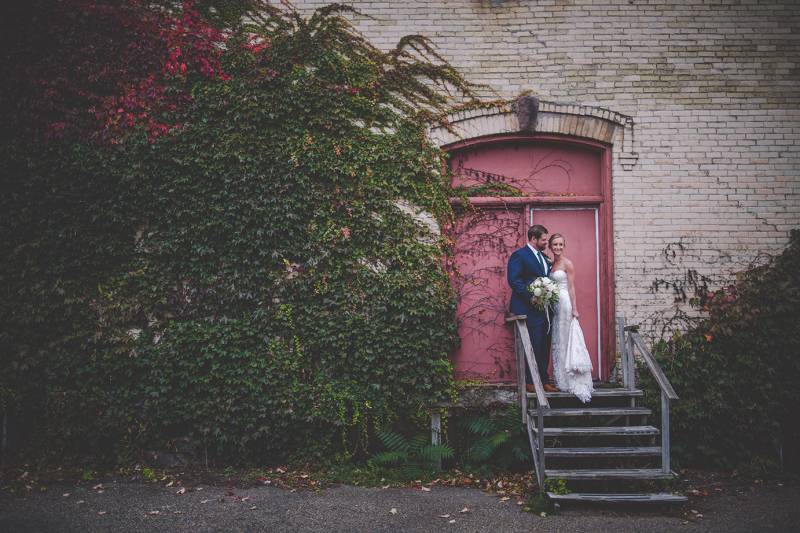 This industrial chic wedding is giving us all the feels today from East Elm Photography. Held at the stunning Lageret, an old tobacco warehouse in Stoughton, every curated detail is nothing but romantic, moody and whimsical. Including stunning dusty rose, plum, cream and sage blooms from Flora by Jamae and tables boasting with seeded eucalyptus, we can't help but swoon over that arch with white draping and greenery.
WEDDING DATE: 10/15/16

HOW DID YOU AND YOUR HUSBAND MEET? We had been interested in each other from a distance since high school, as our paths crossed once in a while through mutual friends. In August of 2011, we happened to reconnect at an annual summer party at a friend's house, and sparks flew.
HOW DID YOU KNOW HE WAS "THE ONE"? There wasn't one specific moment I can think of. Alex is such a funny, patient, and kind man--it didn't take me long to realize that this is the person I wanted to be with for the rest of my life.
TELL US ABOUT YOUR PROPOSAL: Alex proposed on the second night of a six-day canoeing trip in the Boundary Waters. He intended to propose on the first night, but we ended up camping on Disappointment Lake and something about that just didn't feel right. On the second night, after a long day of canoeing and portaging, we found a perfect campsite on an island. Alex proposed at sunset right on the shore of the lake. I was reading a book by the campfire and thought he was fishing. I had no idea that he was nervously getting his cell phone propped up against a rock at just the right angle so that he could catch the whole thing on video. I thought I knew absolutely everything that we had packed for our trip, and had no idea that he had a ring buried at the bottom of his pack!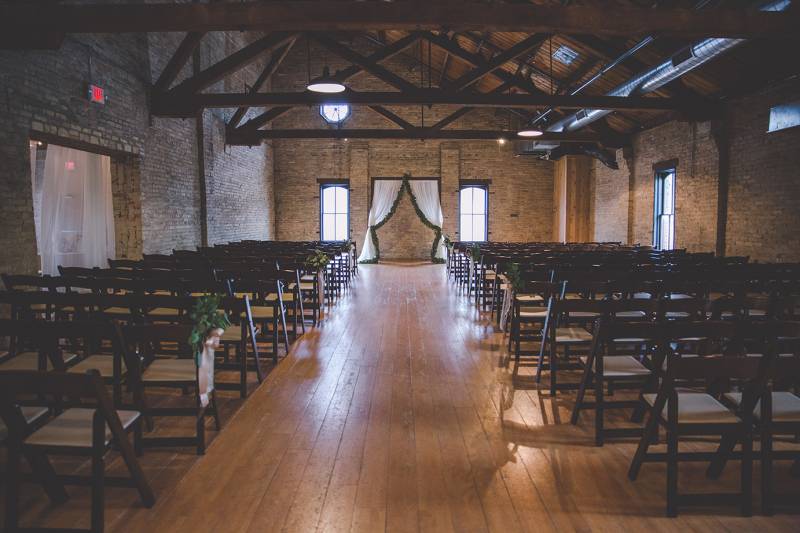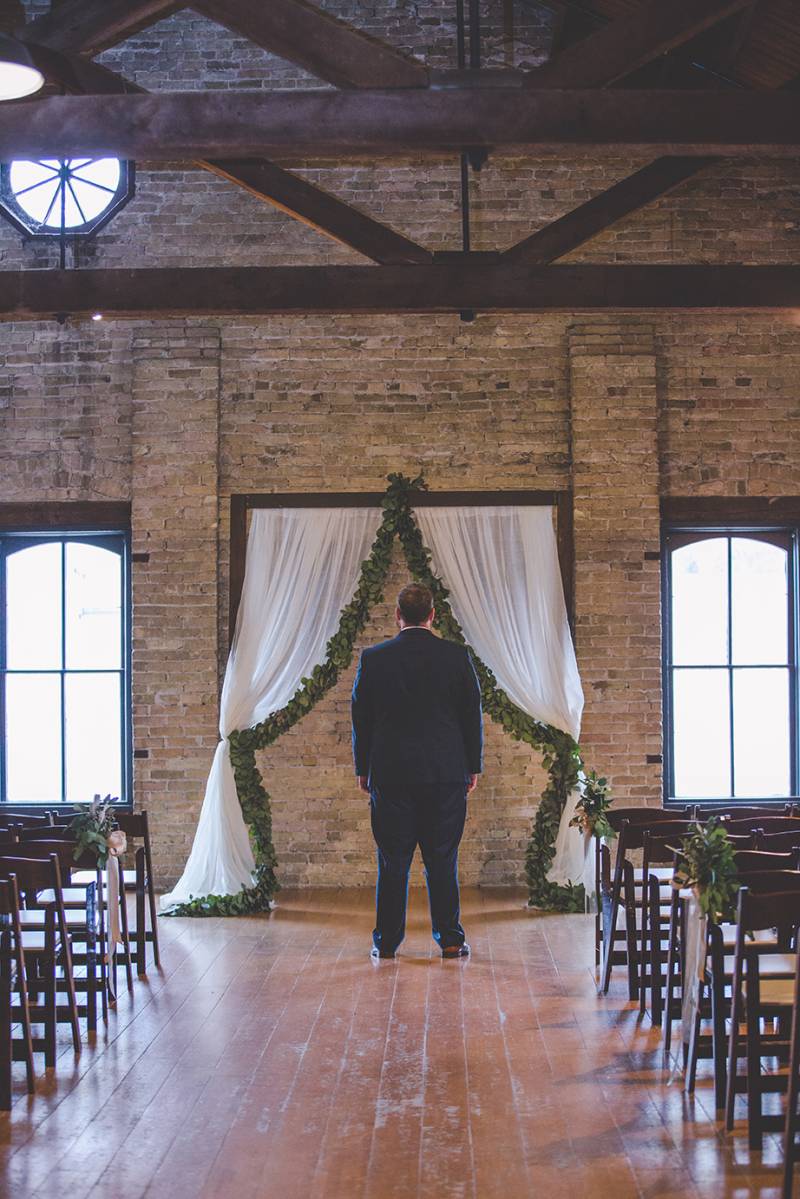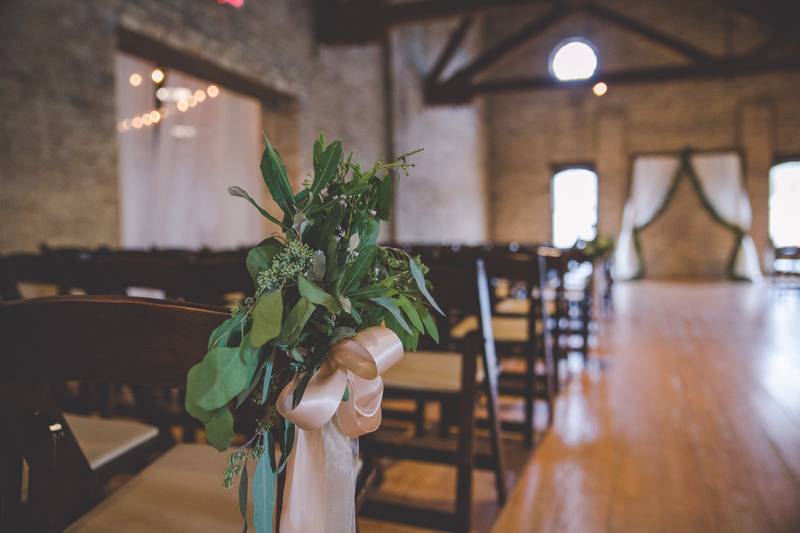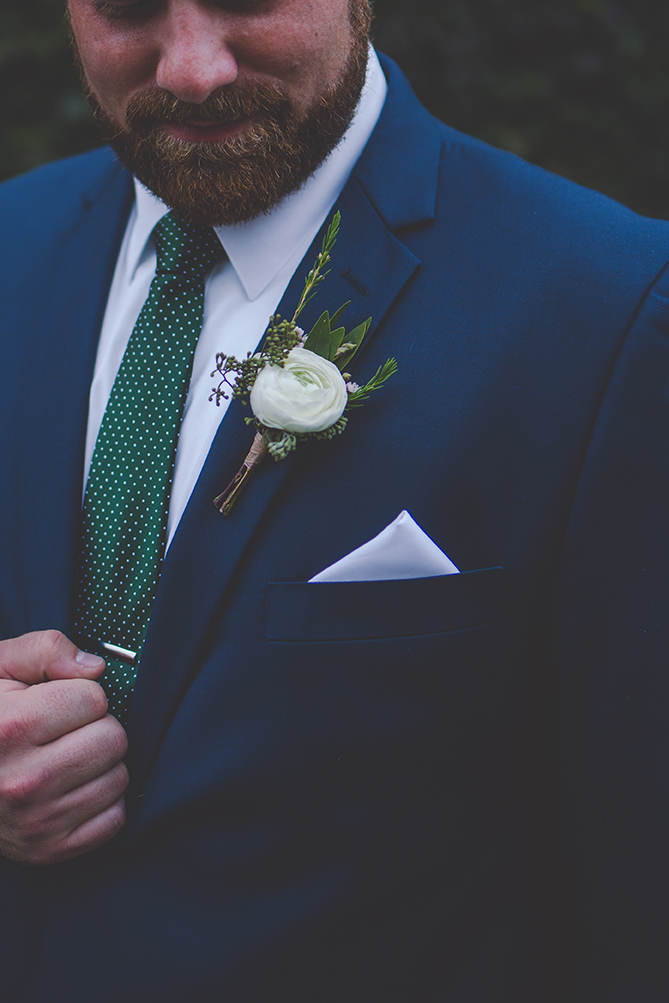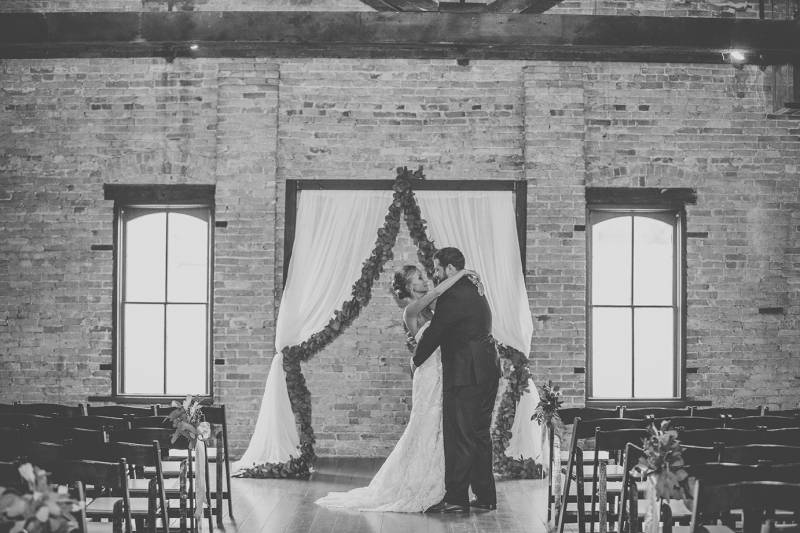 TELL US ABOUT YOUR DRESS: I always pictured myself getting married in a dress with long sleeves; little did I know long sleeves were not available in many dresses at the time. Thus my dress was a combination of two pieces. The delicate lace bolero was ordered to go over my satin trumpet style gown. I was nervous ordering two pieces from two different companies; Would the colors compliment one another? How can I attach the top of the dress to the bottom? Thankfully I had an excellent seamstress to pull off the combination dress.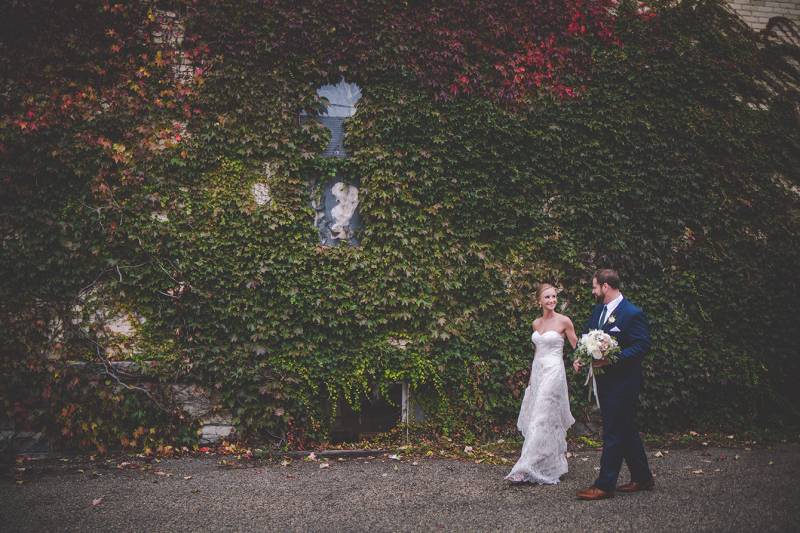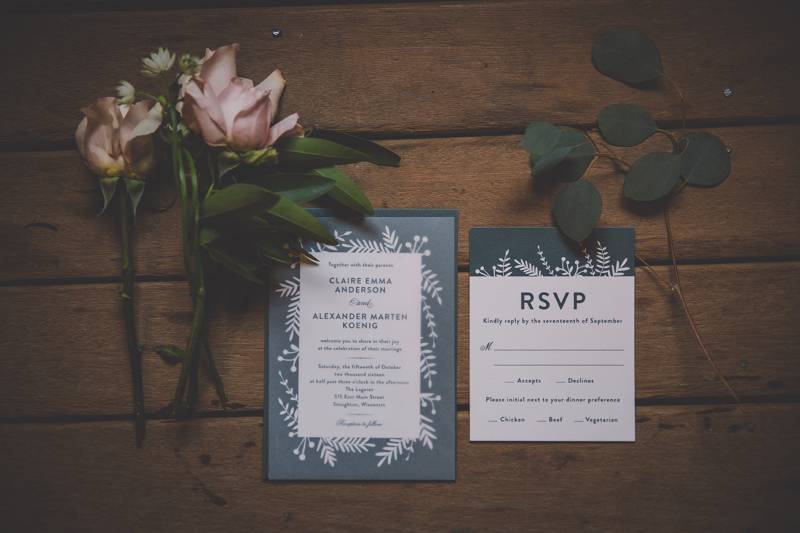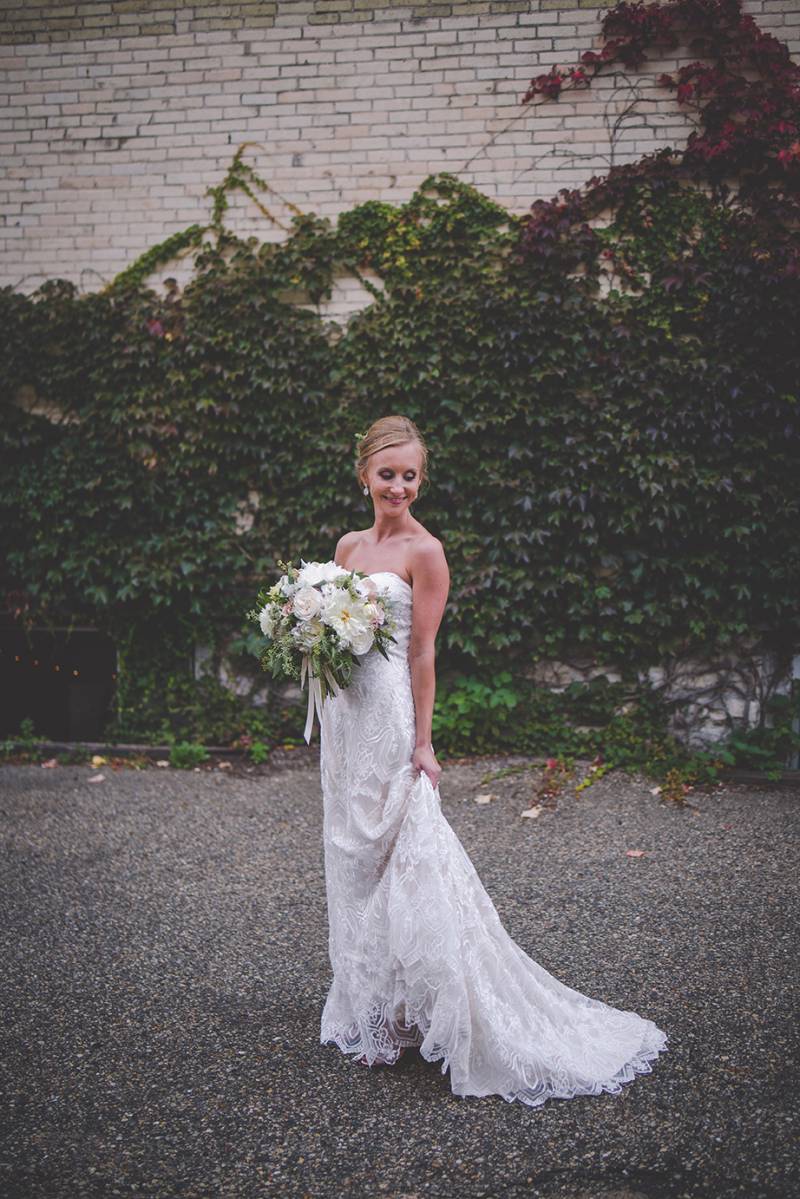 DESCRIBE YOUR WEDDING FLOWERS: Our flowers were mostly cream and blush-colored, with a few hints of plum and burgundy. The bouquets and centerpieces had plenty of greenery, which gave the arrangements a natural, whimsical look.
WERE THERE ANY PERSONAL TOUCHES OR DIY ELEMENTS? Alex and I both felt it was important to pay tribute to all our friends and family who helped us become the people that we are and who cheered on our relationship. My parents built the photo display out of two vintage screen doors. My mom spent hours collecting photos of us growing up with various family and friends and reprinted them all so that they looked polished. We were so happy with how it turned out.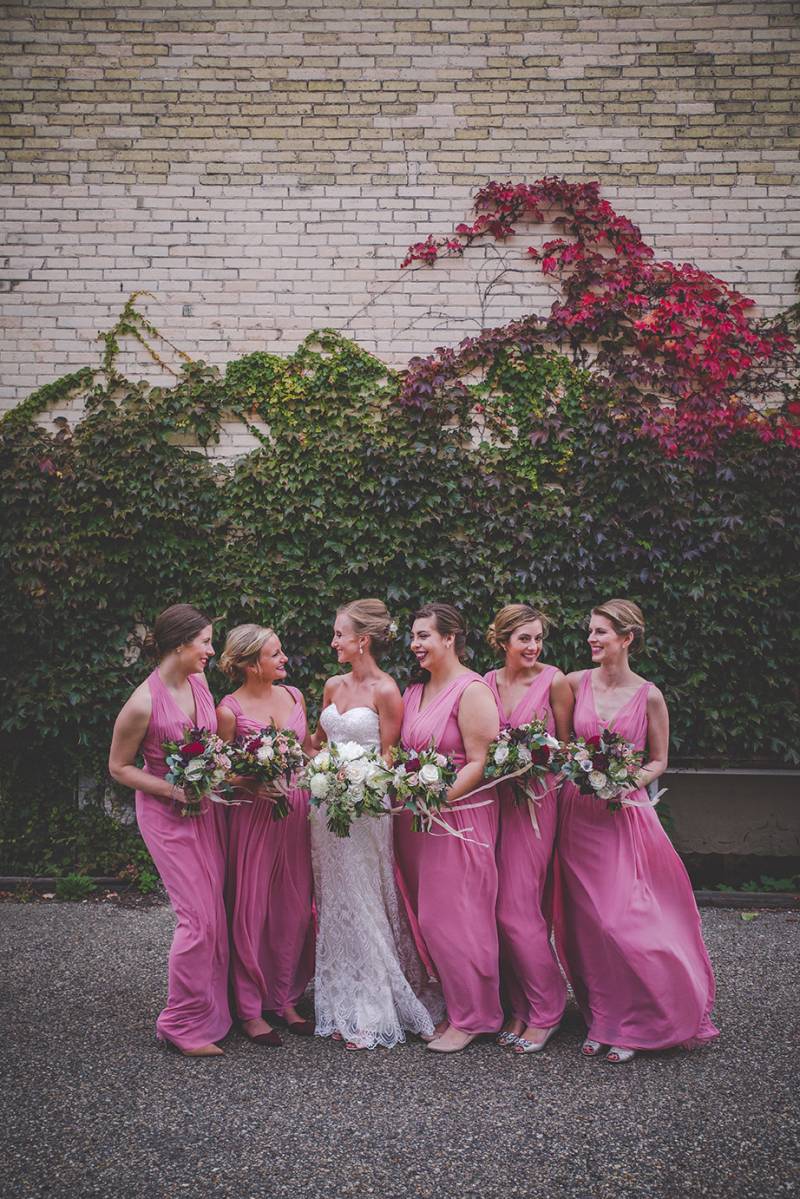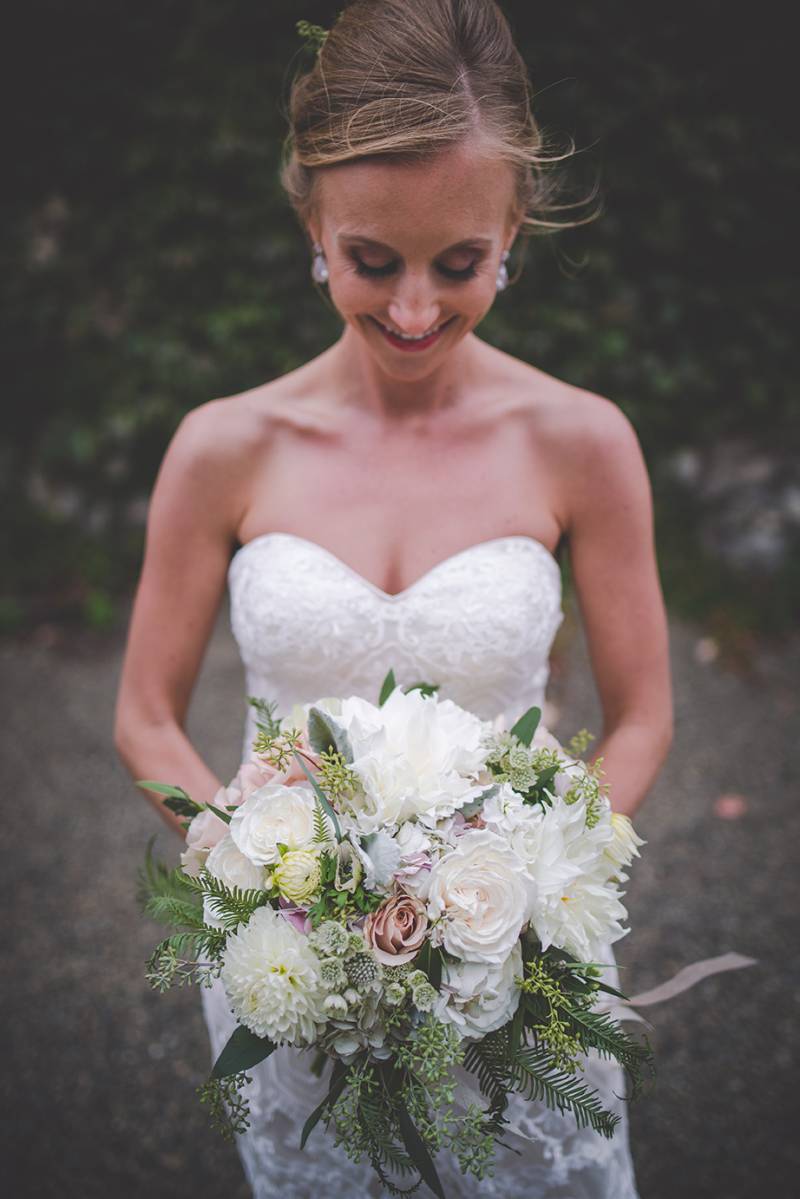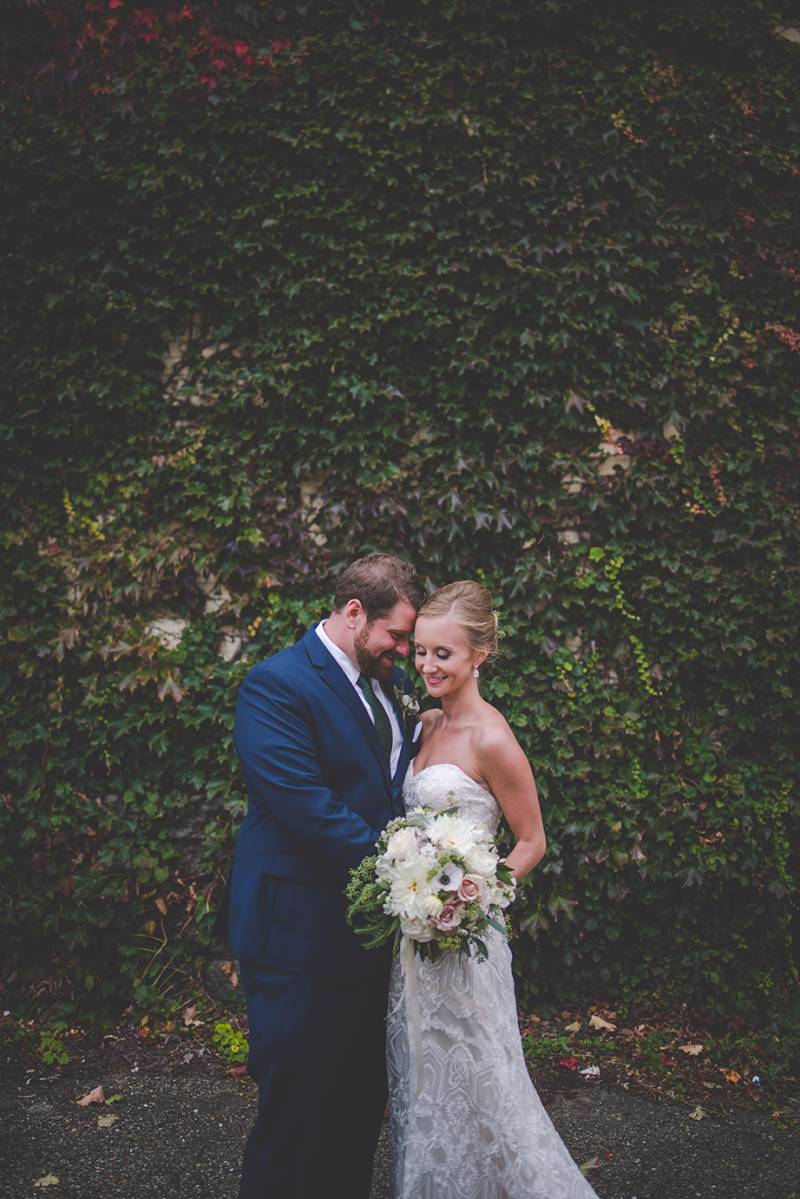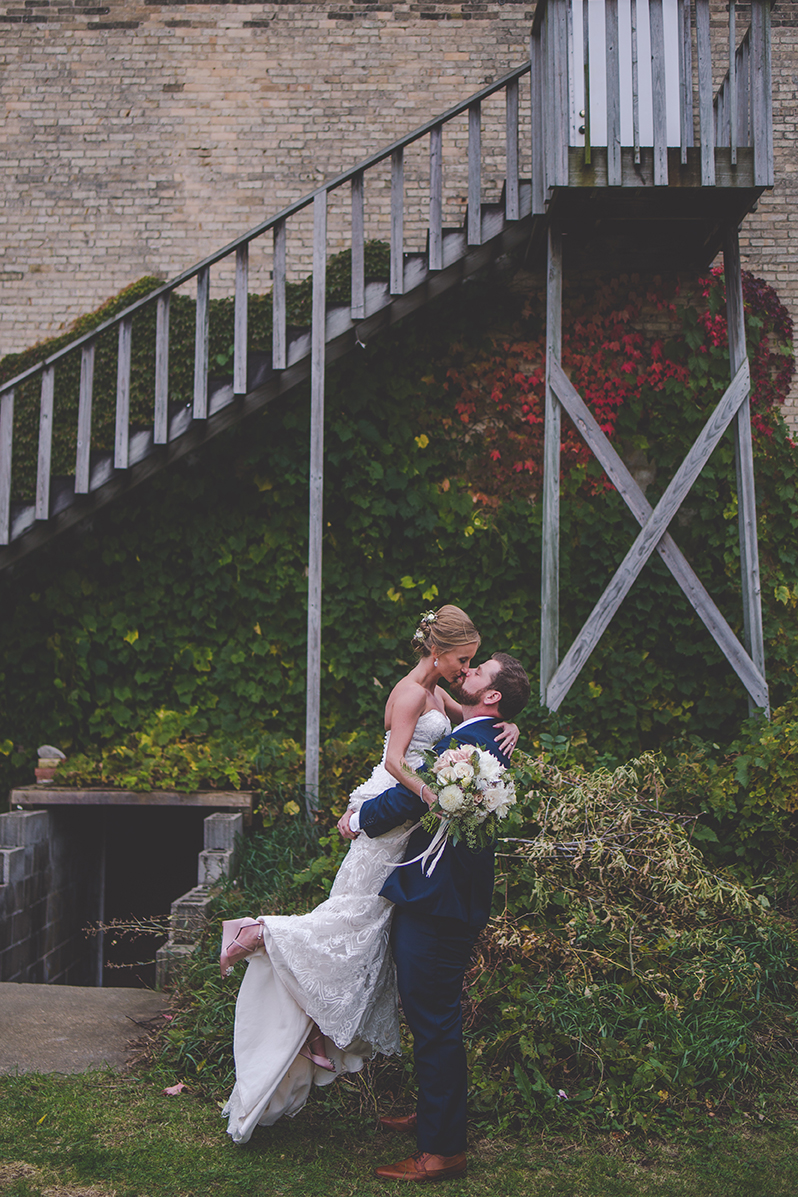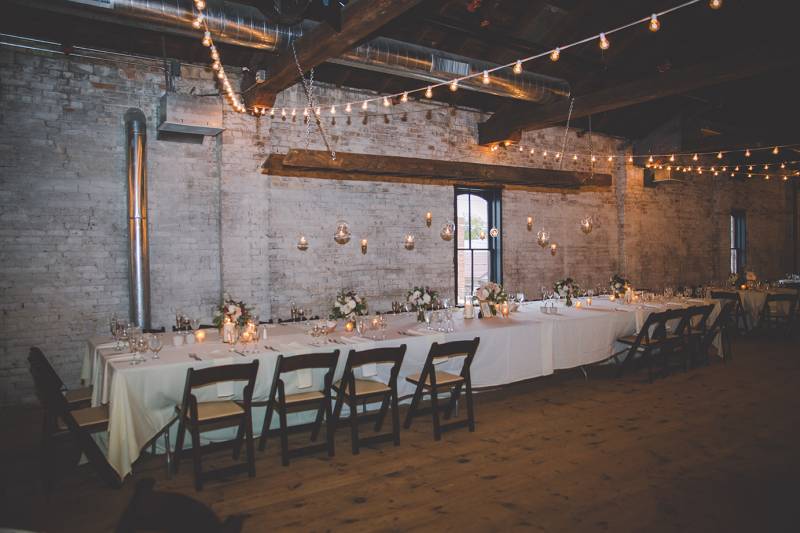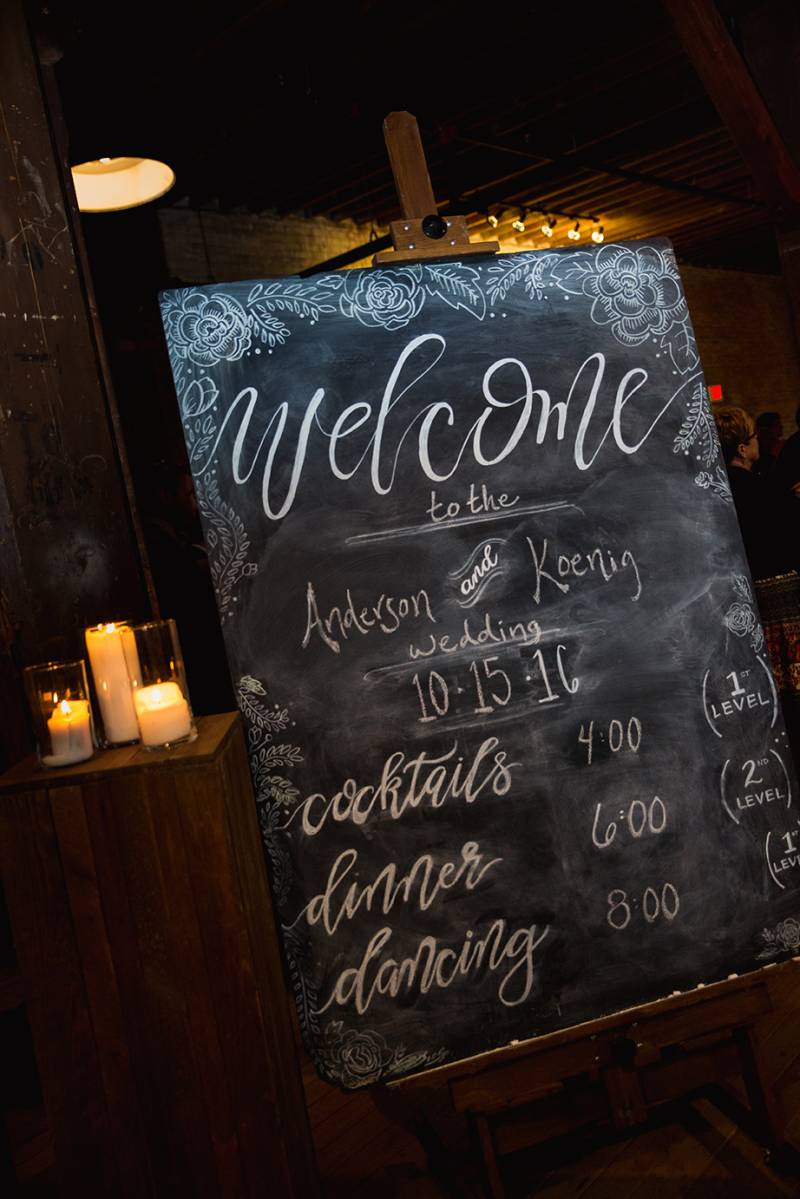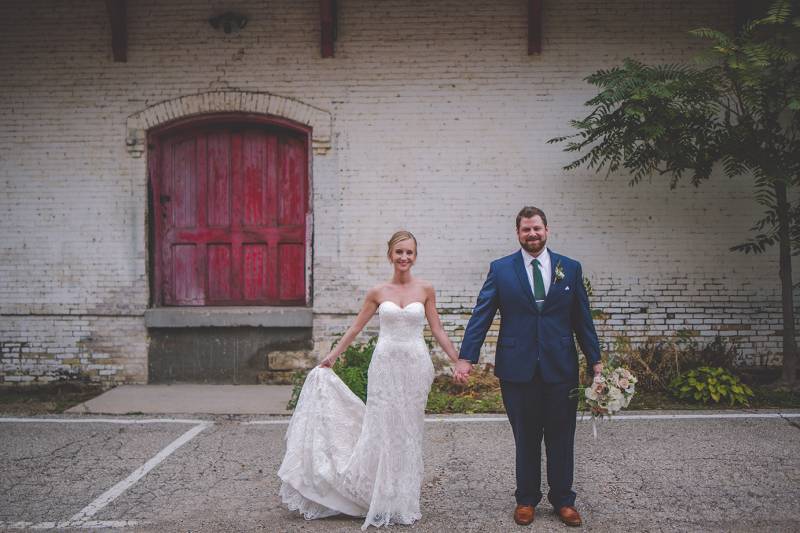 WHAT WAS YOUR FAVORITE MOMENT FROM YOUR WEDDING? My favorite part of our wedding was the cocktail hour. Even though it went by incredibly quickly, I was able to talk to so many of our guests and thank them for coming. I will probably never have that many of my closest friends and family in the same room ever again! We are both so glad that we structured our wedding timeline so that we were able to take part in the cocktail hour. We really wanted to be a part of the celebration with our guests from beginning to end.