It was love at first sight for Nicole and Travis, and their gorgeous rustic-chic wedding at The Field's Reserve this past September was the perfect way for this sweet couple to celebrate and say, "I Do!"
We're swooning over every detail from Nicole's dream wedding gown to the baby's breath bouquets her bride tribe rocked in their maroon satin dresses and more! With an incredible team of Madison-area wedding vendors at their side, N + T's special day came together in the most beautiful way. Congrats to the happy couple!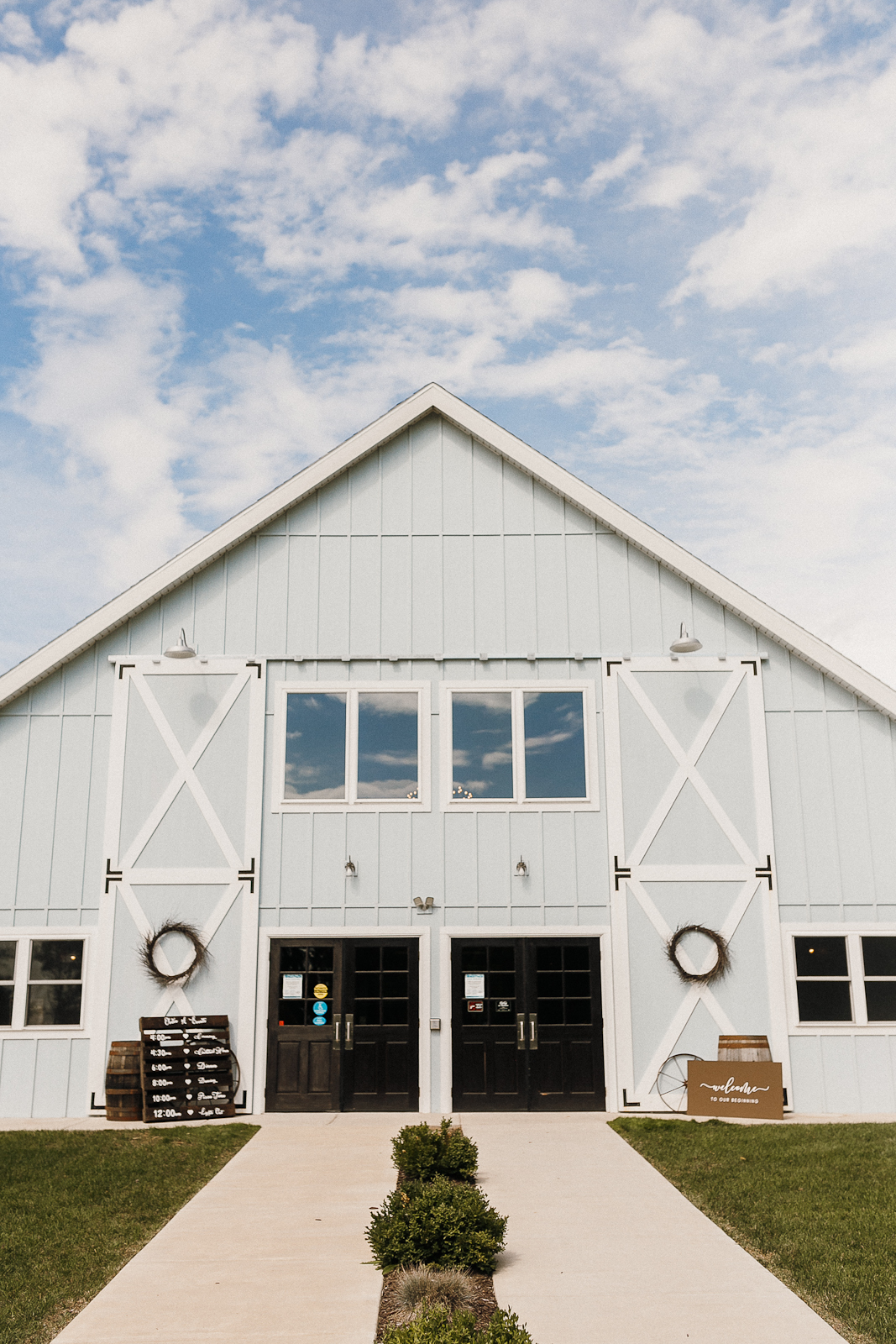 WEDDING DATE: 09/17/21
HOW DID YOU MEET? We met at a bar in downtown Madison called Double U about five years ago. Travis came up to me and said, "Hi, it's my birthday," and the rest is history.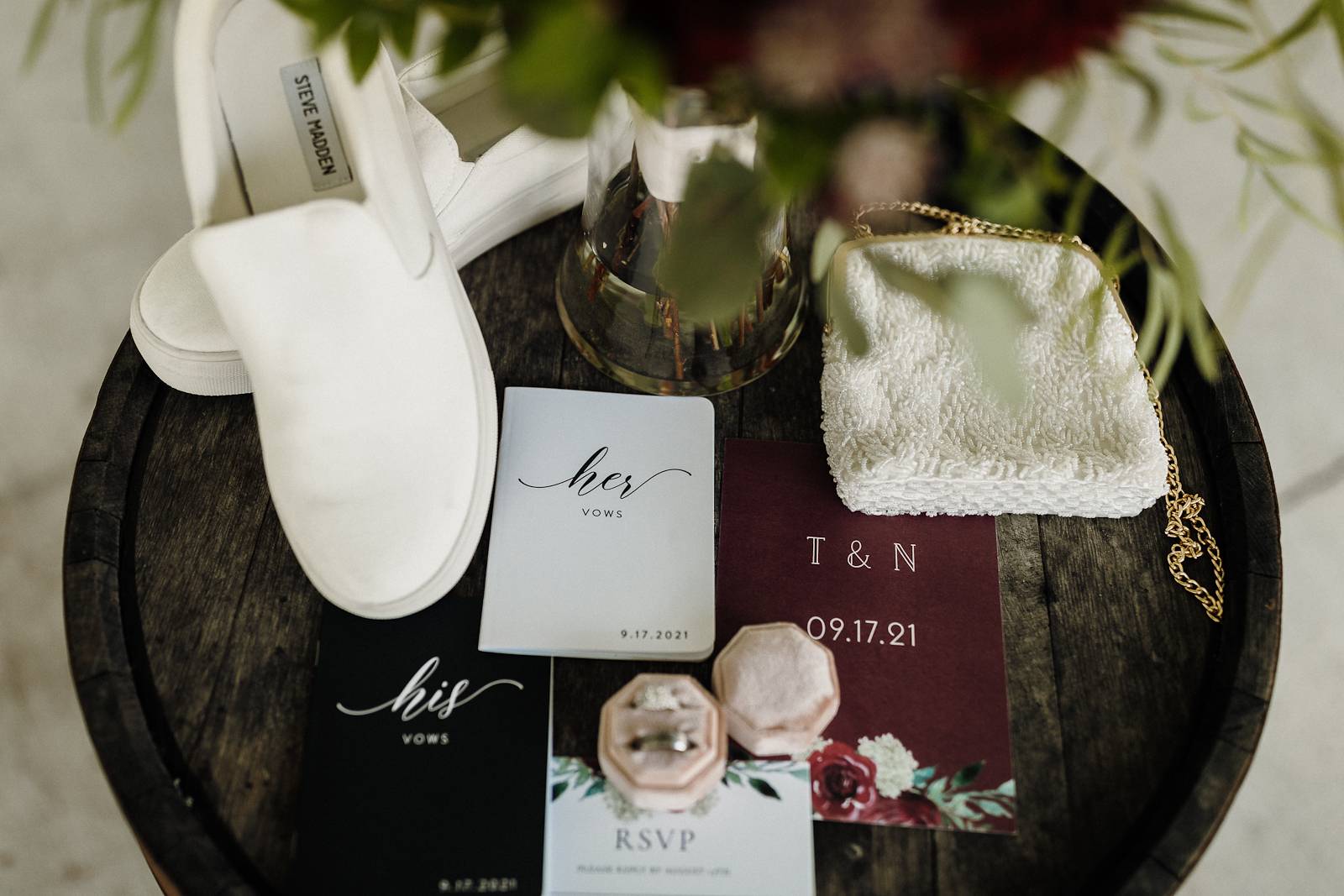 HOW DID YOU KNOW YOU HAD FOUND "THE ONE"? I knew Travis was the one the second I met him. I could not take my eyes off him and started asking the friends I was with about him. Once we did meet, we spent the rest of the night talking. The next day and the weeks after, he was all I talked about to anyone and everyone. Come to find out later, it was the same for him. I know it is cliché, but neither of us had that feeling before where it felt like love at first sight. I knew he was "the one" because we just connected instantly with a level of comfort, support, friendship, and a love that I had never experienced before.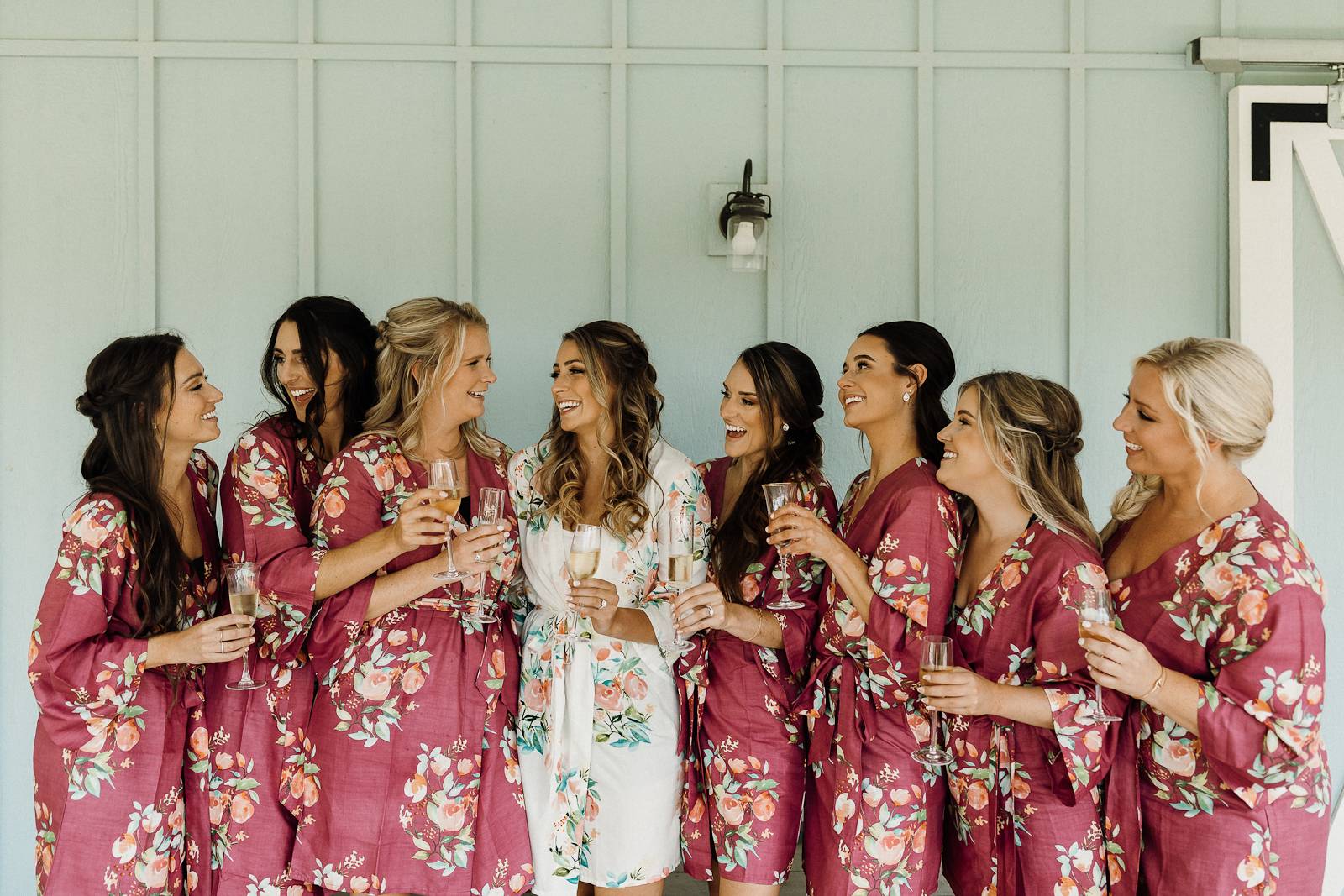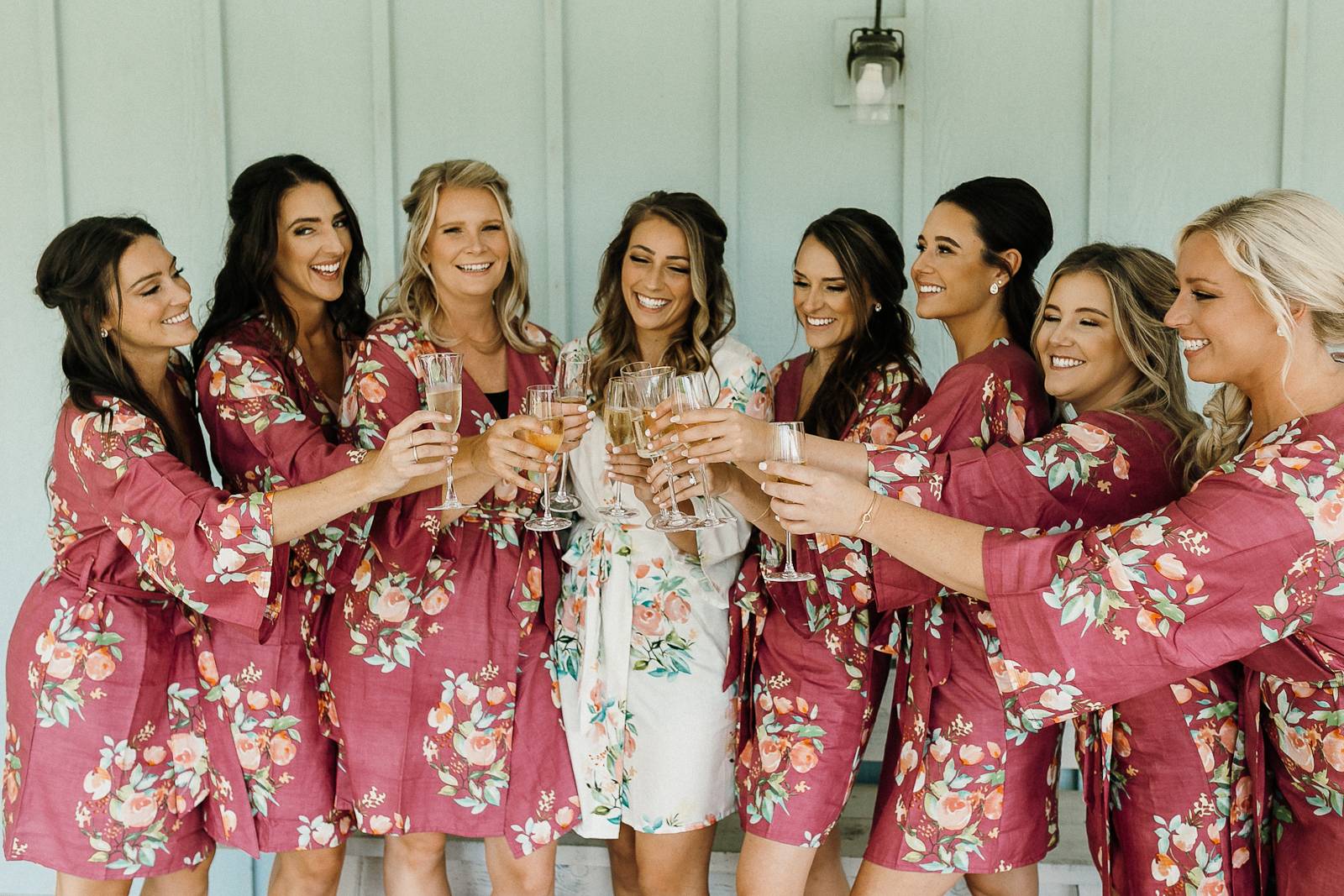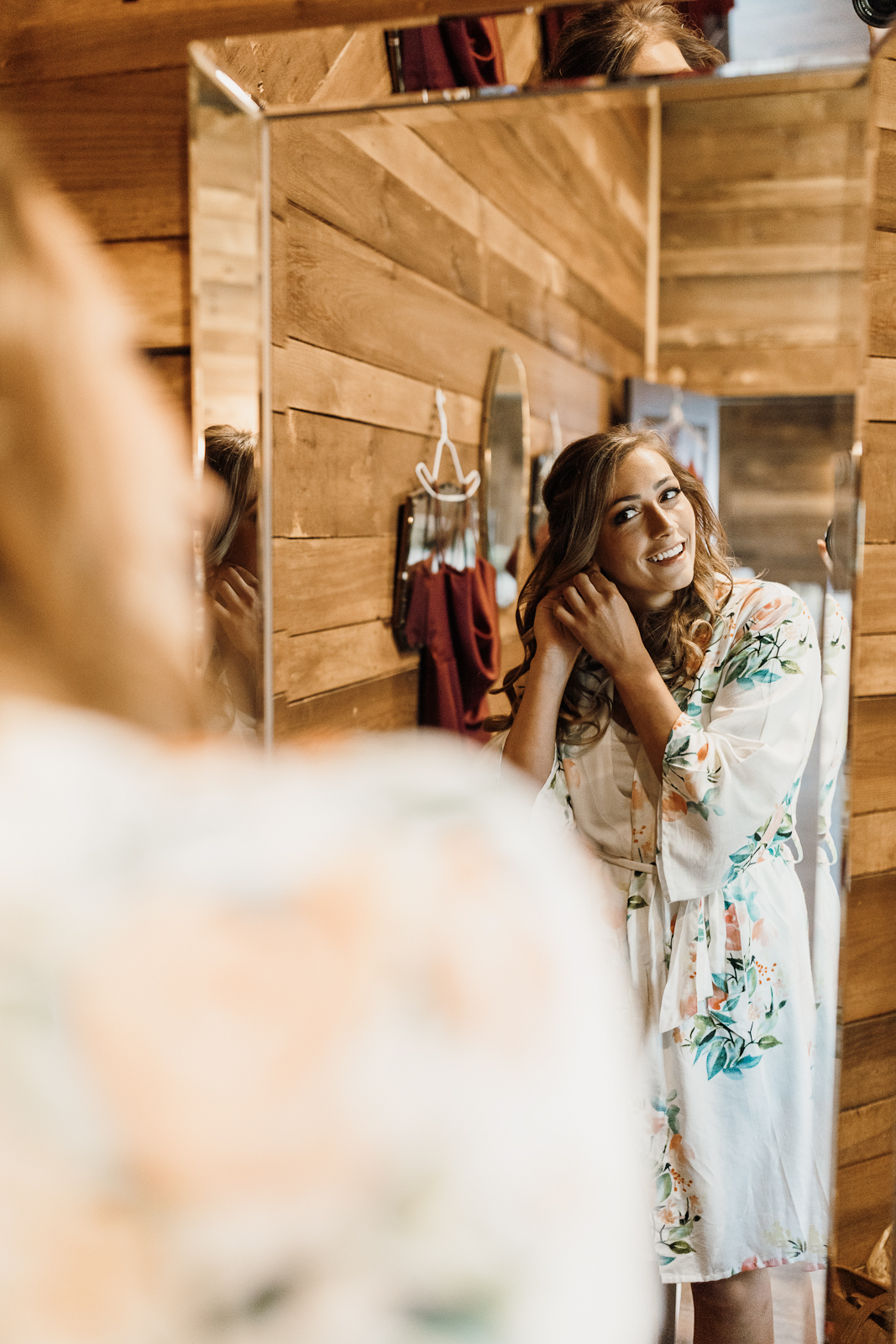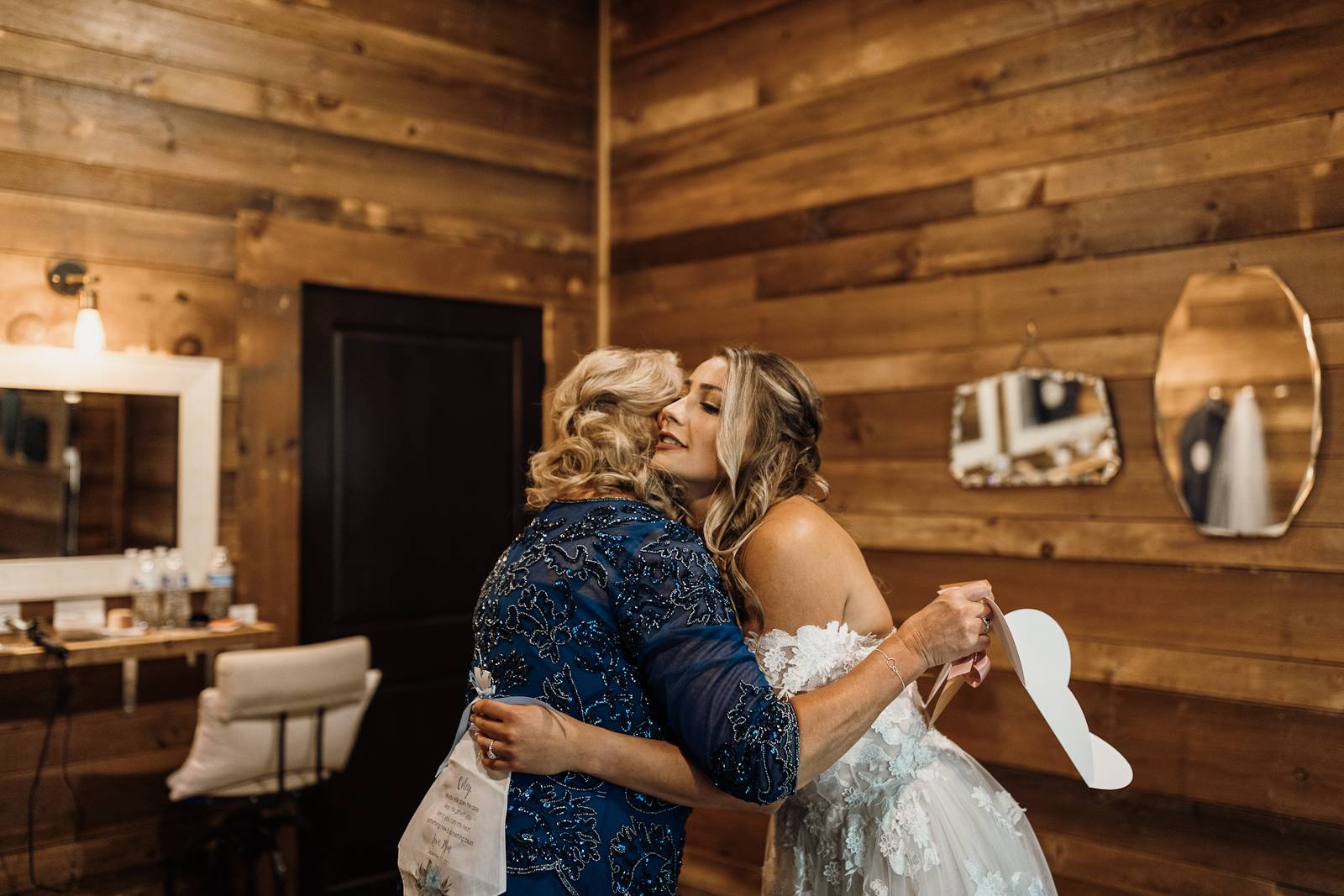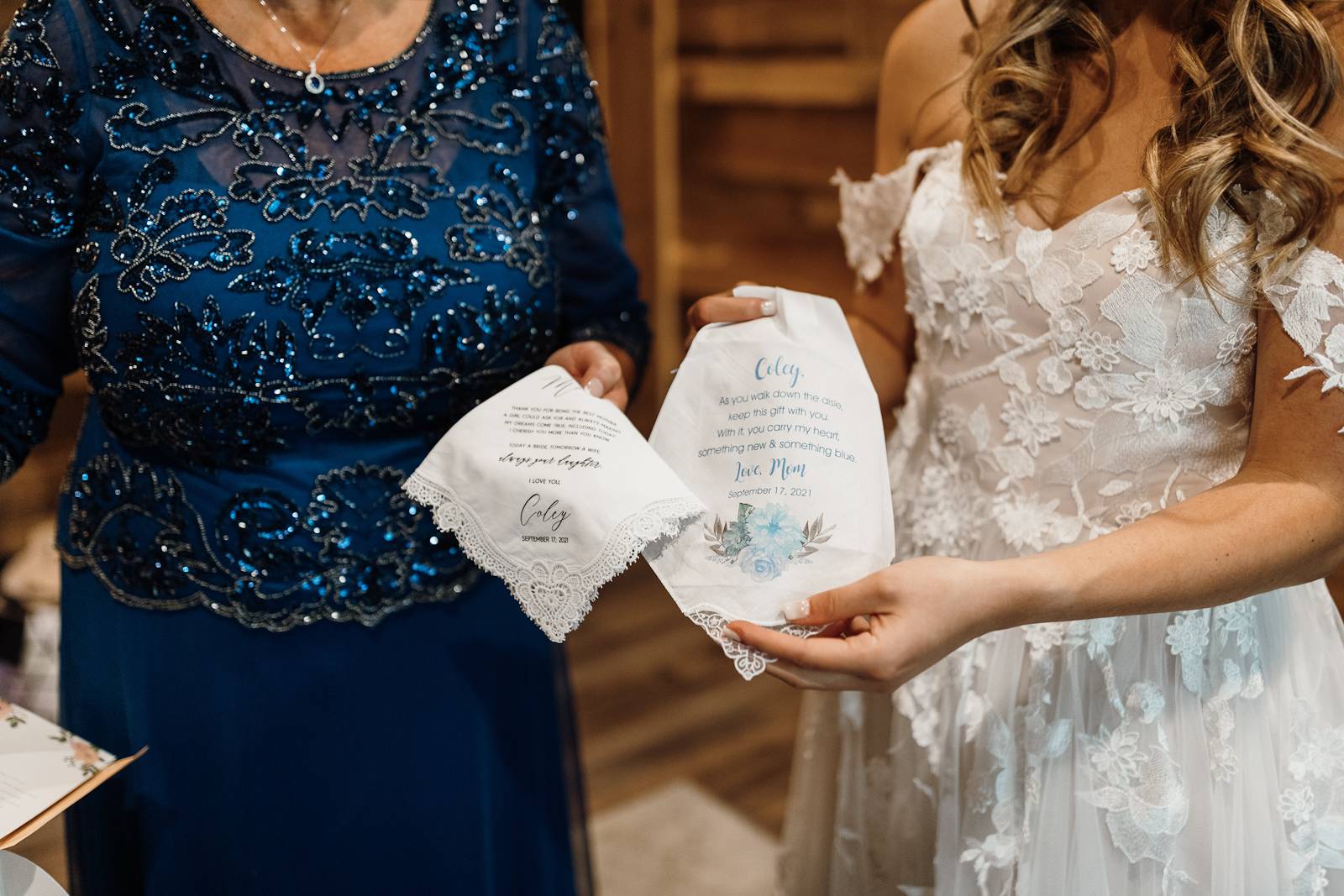 TELL US ABOUT YOUR PROPOSAL: Travis proposed on our trip to Sedona, AZ. It was our first day, and we were hiking a ridge called "Devils Bridge." We asked some fellow hikers to take a picture of the two of us standing on the bridge together, and while we were out there, Trav got down on one knee. I looked down to find the ring hanging upside down while we were on this narrow bridge, so before I could even say yes, I quickly shouted at him, "The box is upside down!" After he fixed the box, it was the easiest yes of my life! This story is one we can always look back at that not only brings a smile to our faces but also makes us laugh.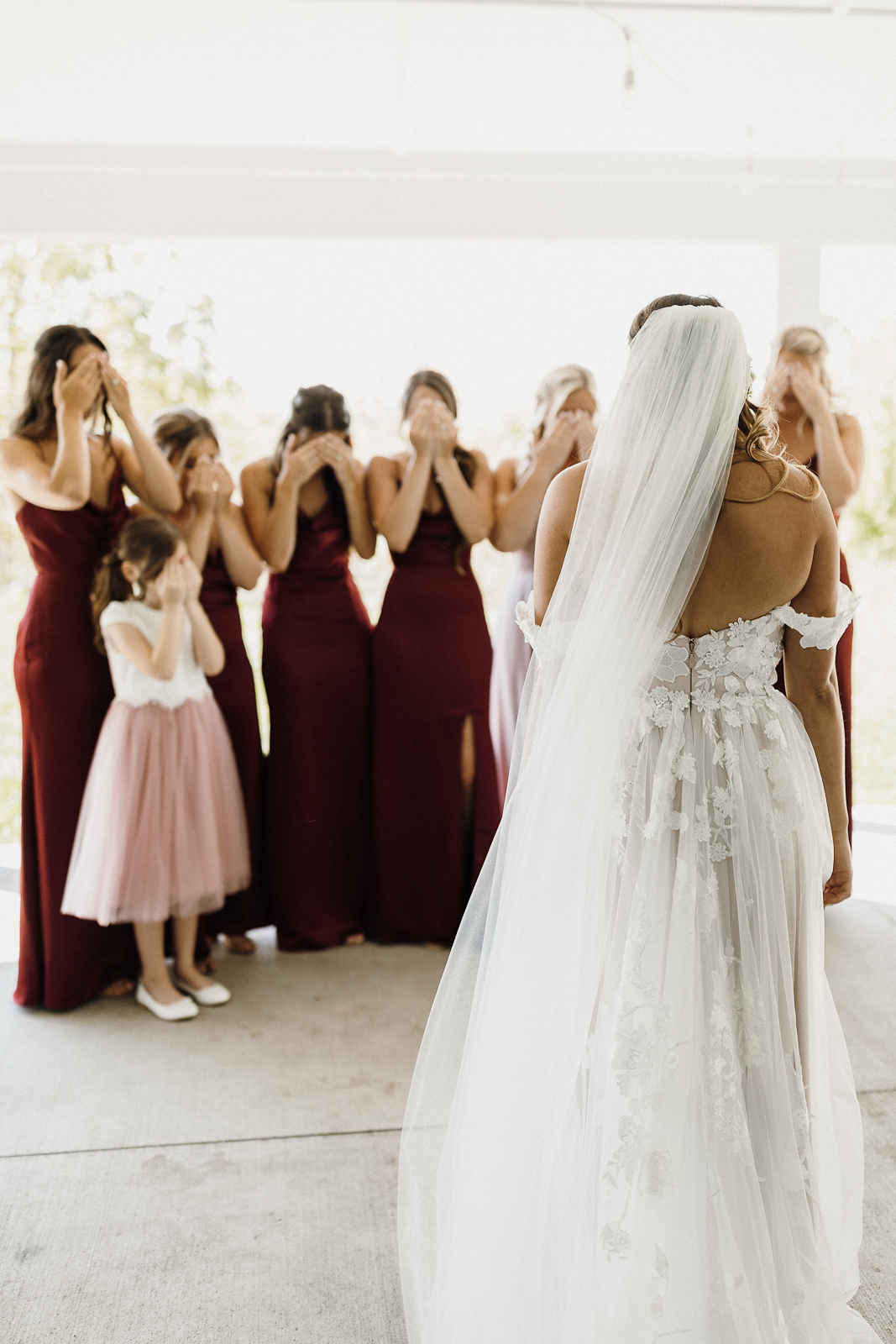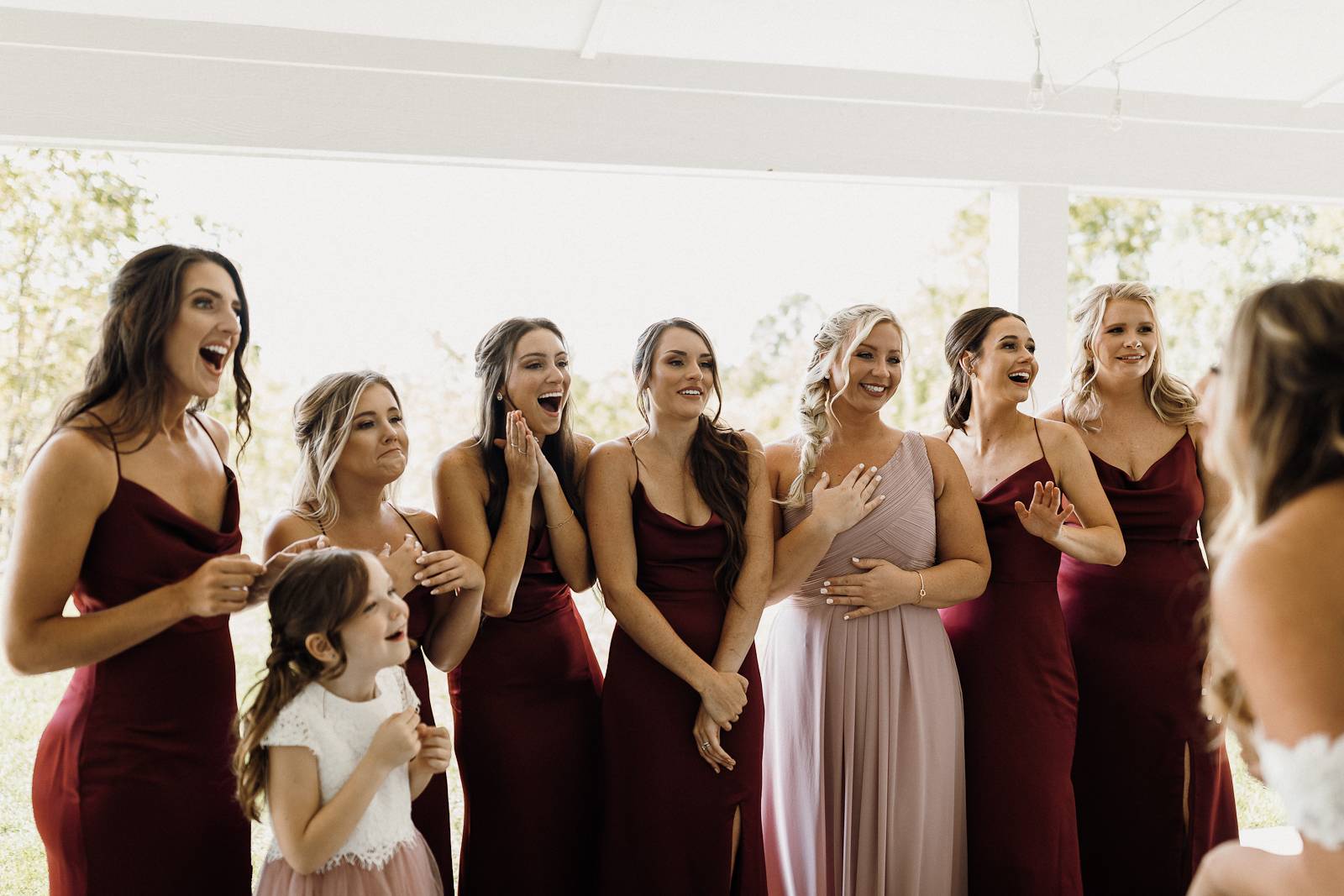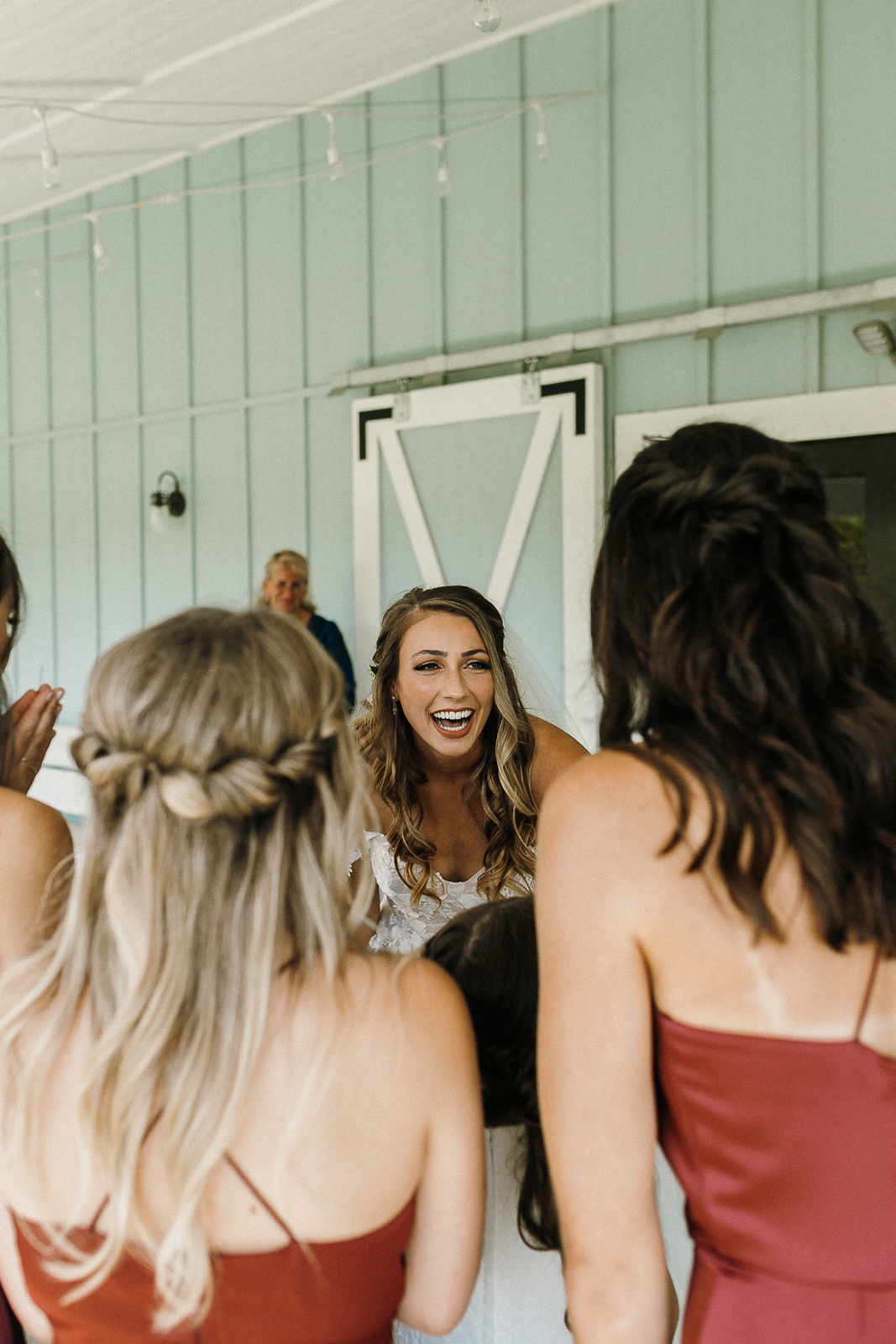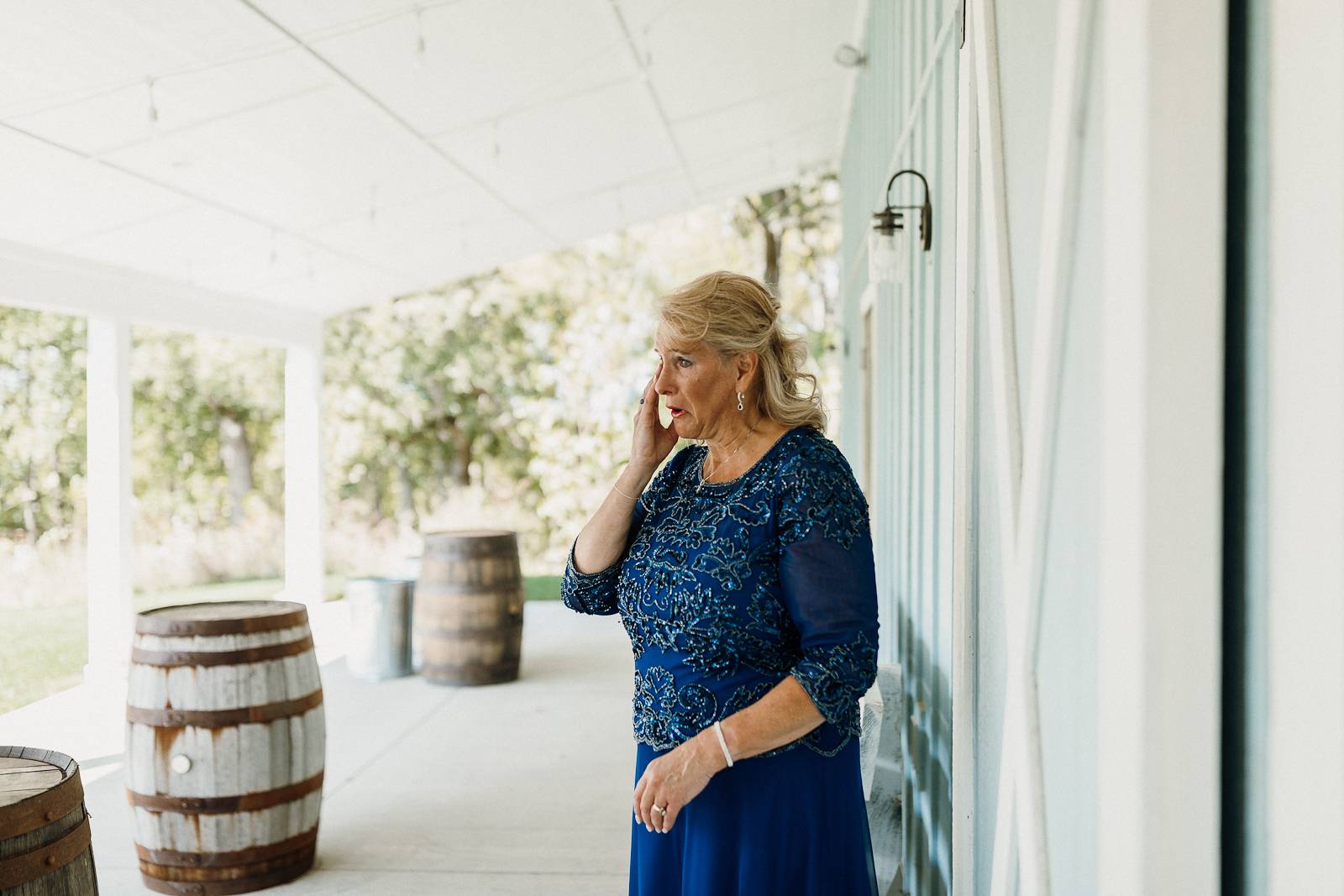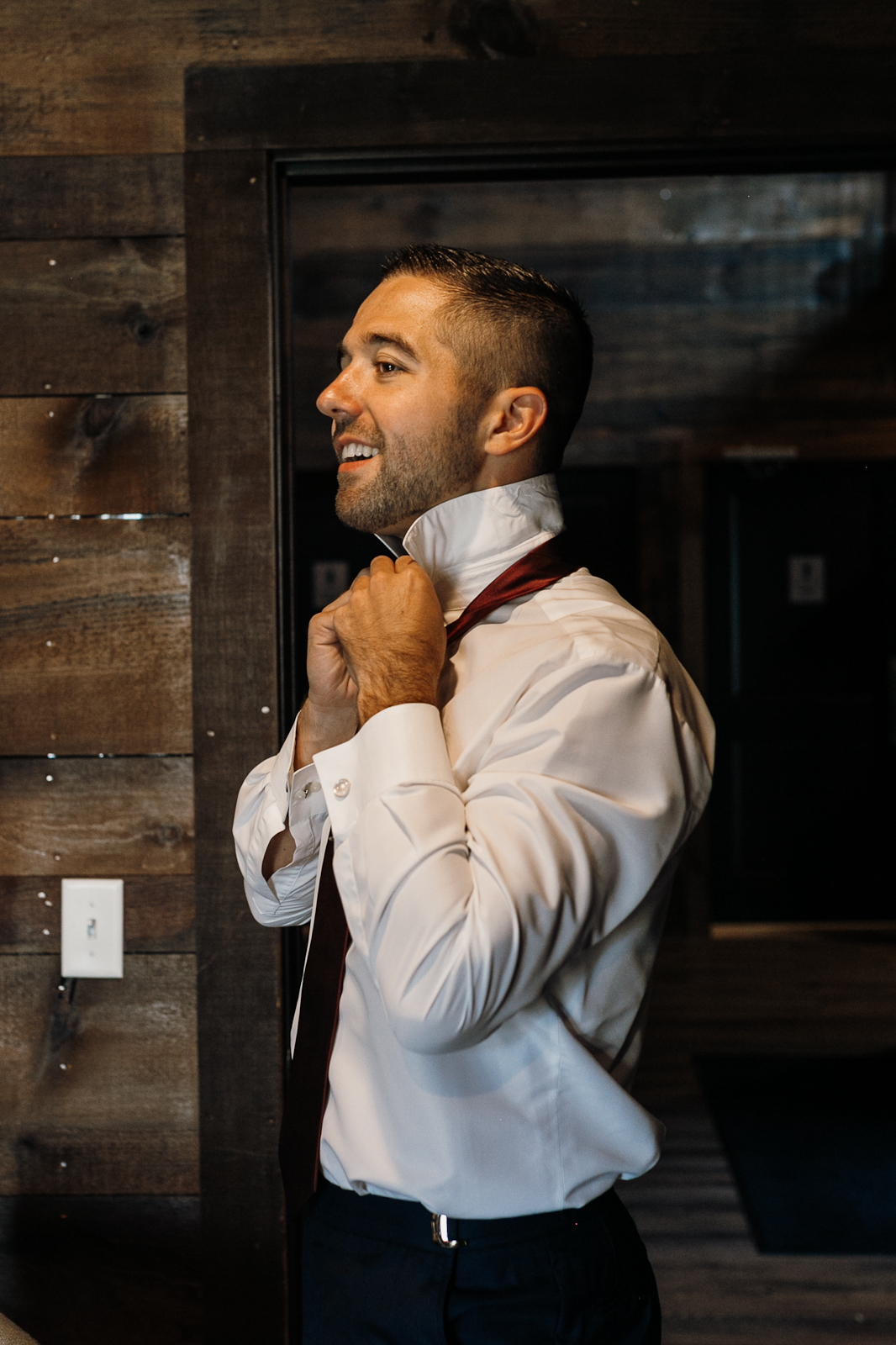 TELL US ABOUT FINDING YOUR DRESS: Before I tell you about the actual dress and the day I first saw it in person, I have to share the background story of it. There had been this dress on Pinterest that I had been pinning for years, hoping that I would eventually find one similar to it when the day came. My best friend gave me the idea of playing a game with Travis shortly after we got engaged, where he would go on Pinterest and pick out a wedding dress he could envision me wearing on our big day based on my style and taste. I told him I wouldn't say anything or make any faces once he showed me, but I was just curious to see what he thought. Little did he know at that moment, it was the same dress I'd been pinning for years.
Fast forward a year, I go wedding dress shopping with a couple of my bridesmaids and my mom. We went to Miss Ruby's in Milwaukee, and I showed the lady we met with my picture on Pinterest for inspiration. She proceeds to tell me they recently just got that dress in, so I tried it on first and fell in love with it all over again. It was sleeveless with detachable off-the-shoulder straps with lace all the way down and had a little bit of a train. It matched my style and the theme of our wedding. It was comfortable and all-around the PERFECT dress.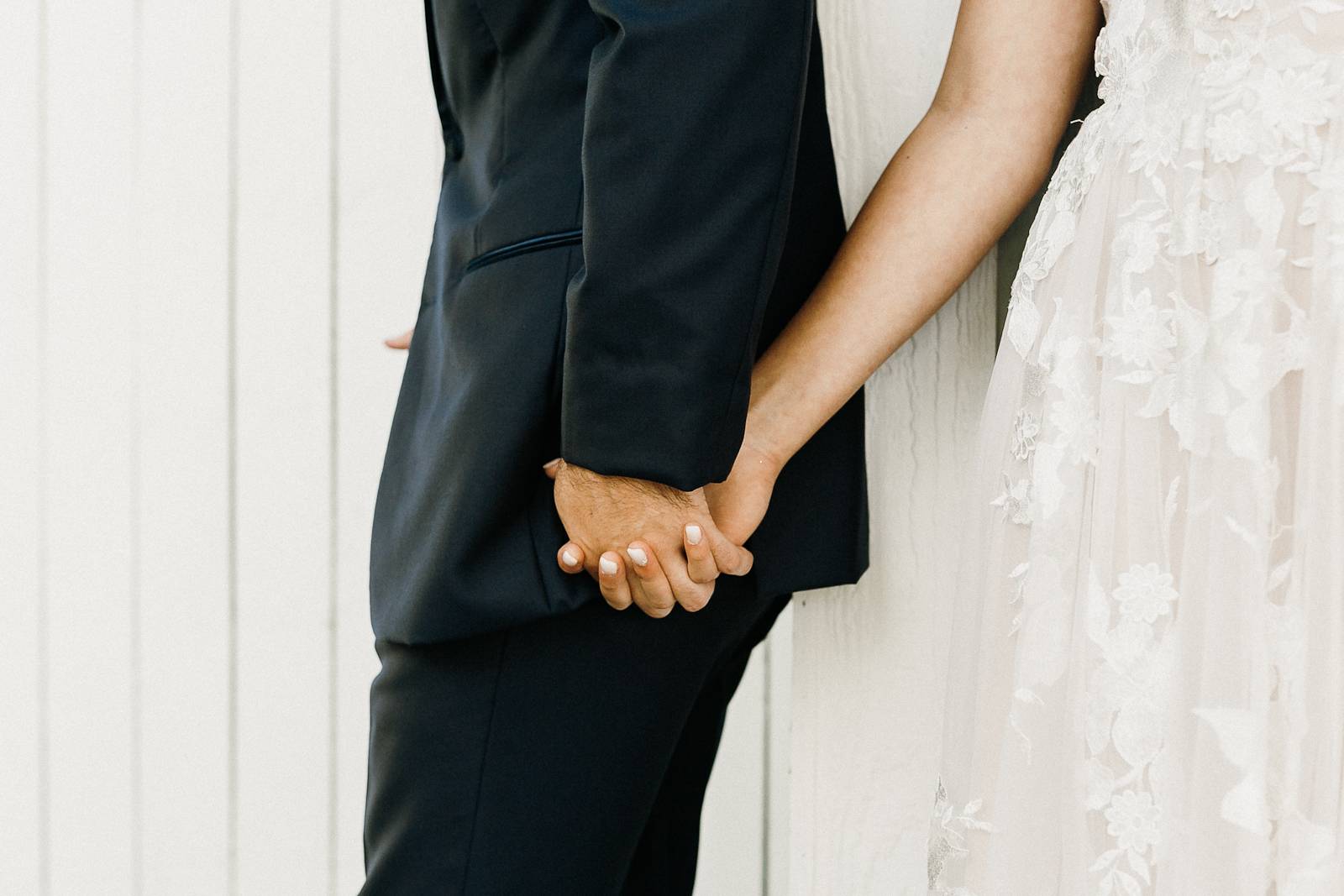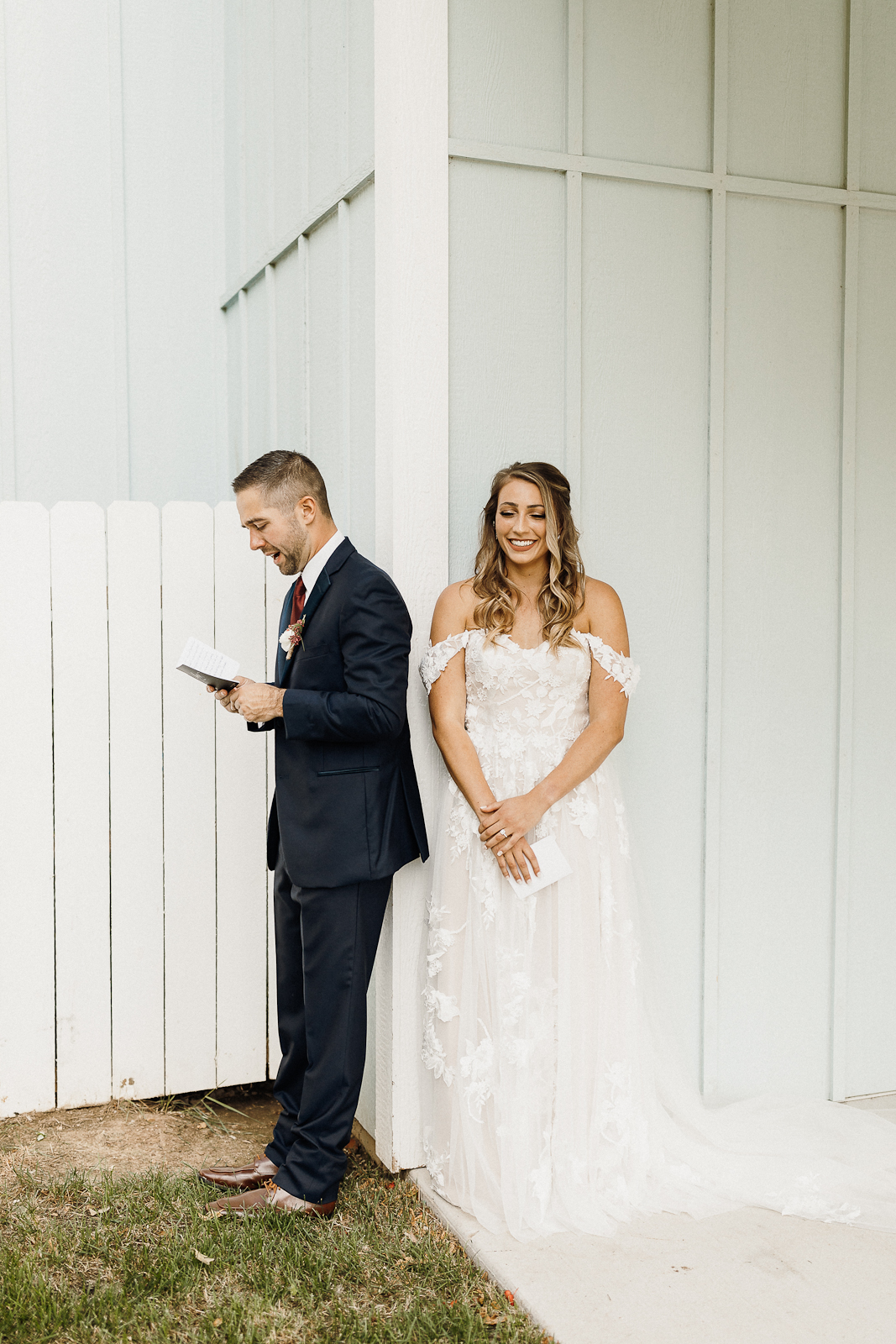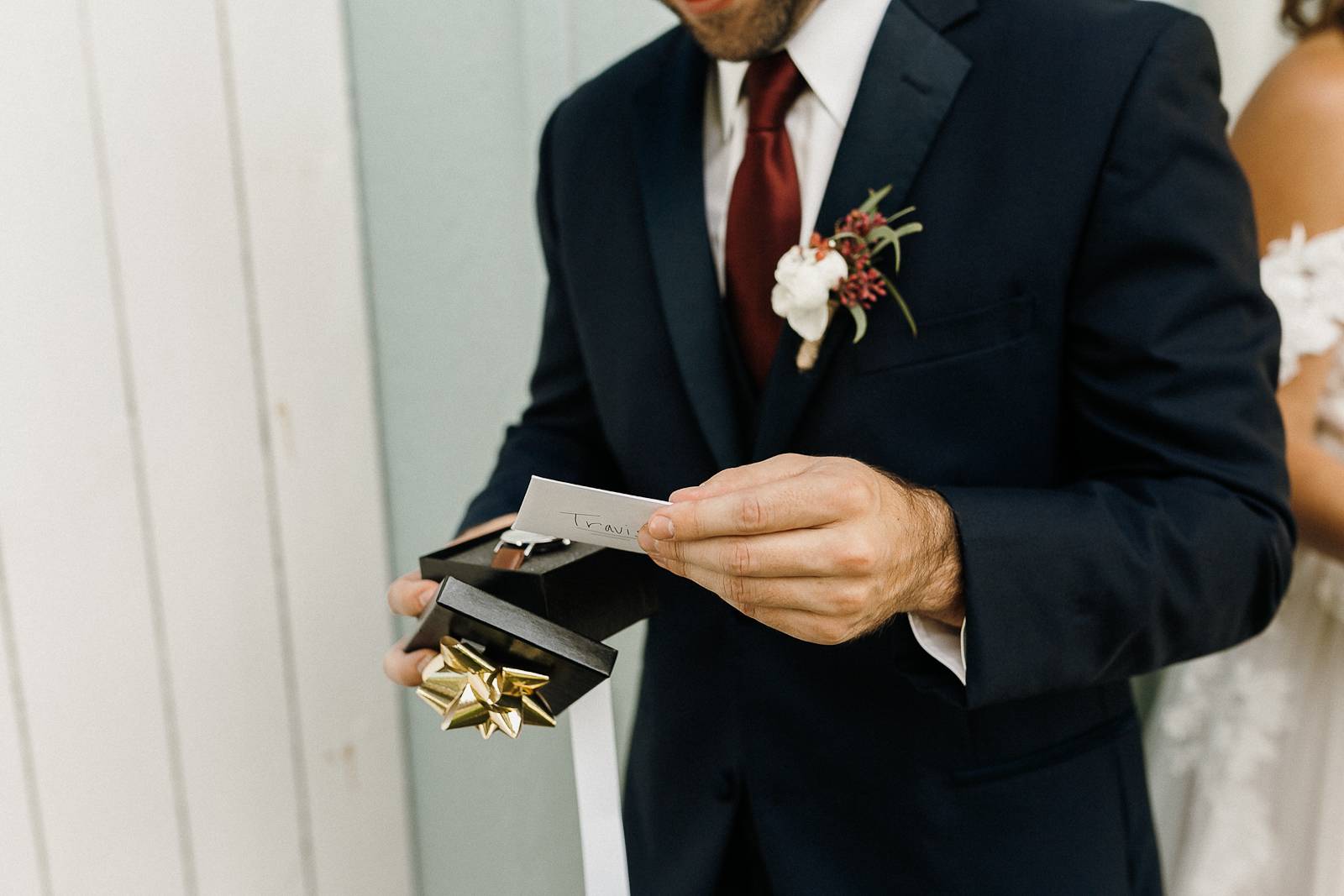 WERE THERE ANY PERSONAL TOUCHES OR DIY ELEMENTS? We included handwritten place cards as well as two wooden pallets creatively made and used for the day. The first pallet had the timeline of the wedding day and night painted on it, and the second one had string along each board of the pallet, with escort cards pinned to them to inform everyone what table they were sitting at for dinner.
HOW WOULD YOU DESCRIBE YOUR WEDDING THEME/STYLE IN FIVE WORDS OR LESS? Boho, rustic chic, and simple.
WHAT WAS YOUR WEDDING COLOR PALETTE? Maroon, navy, and light pink.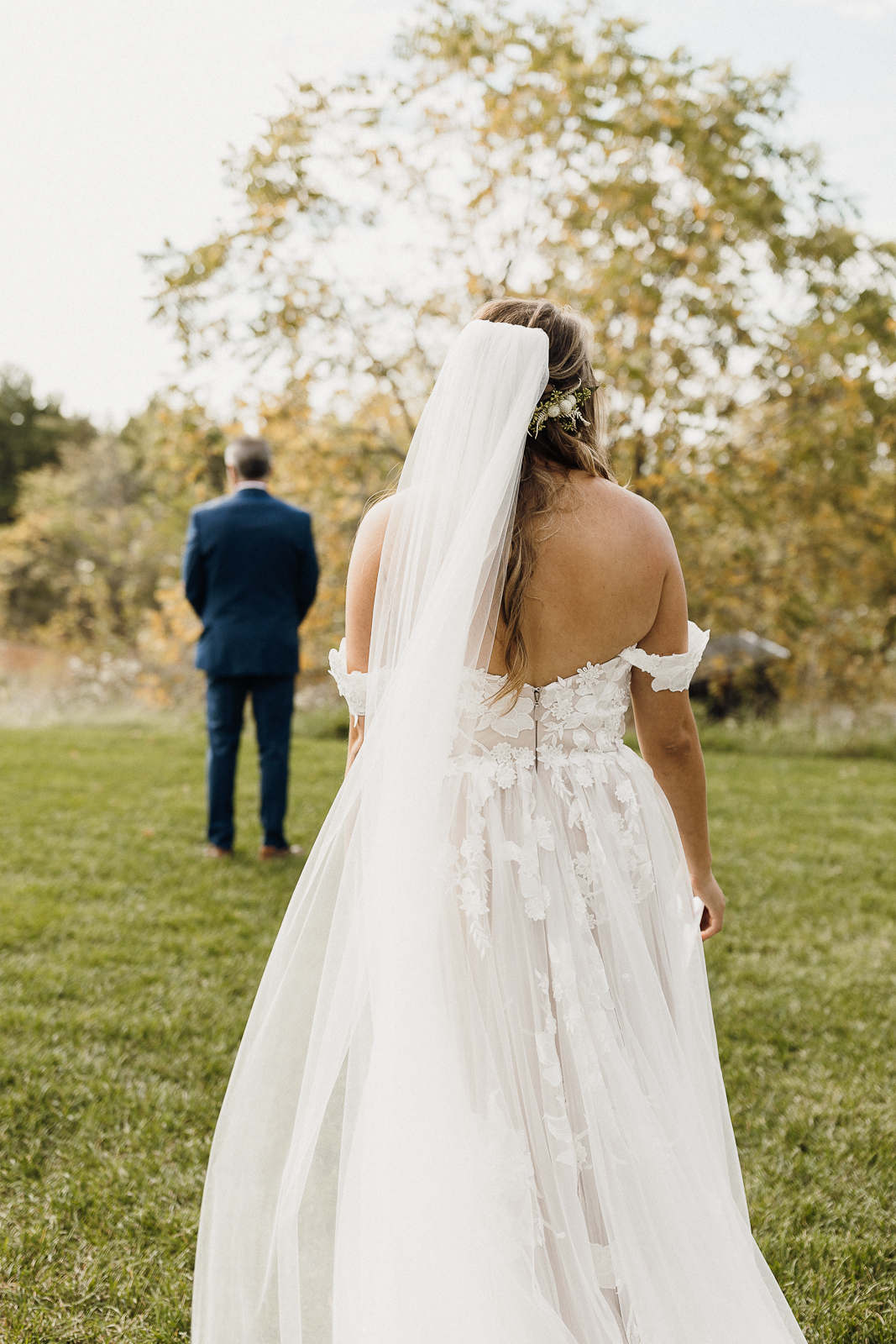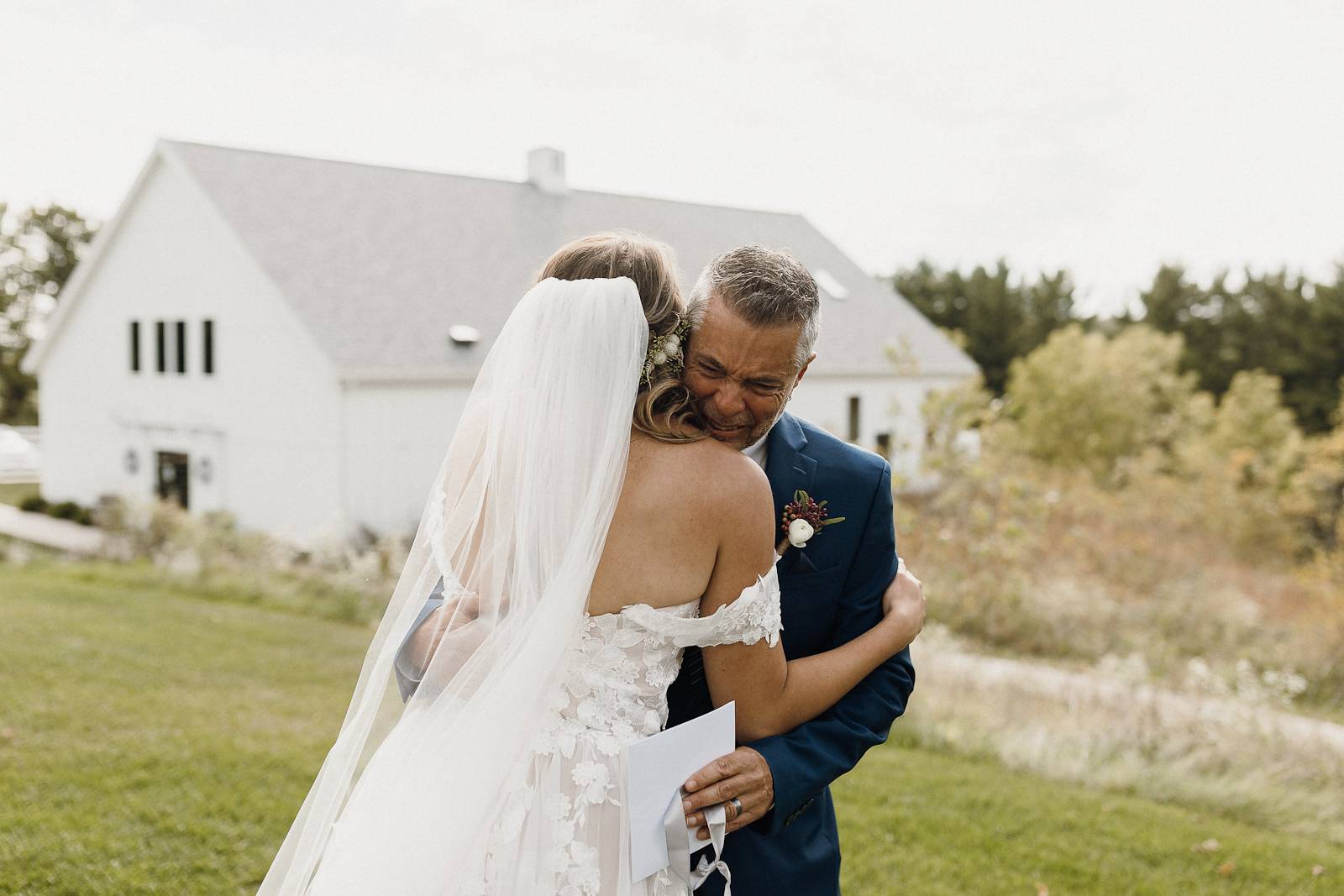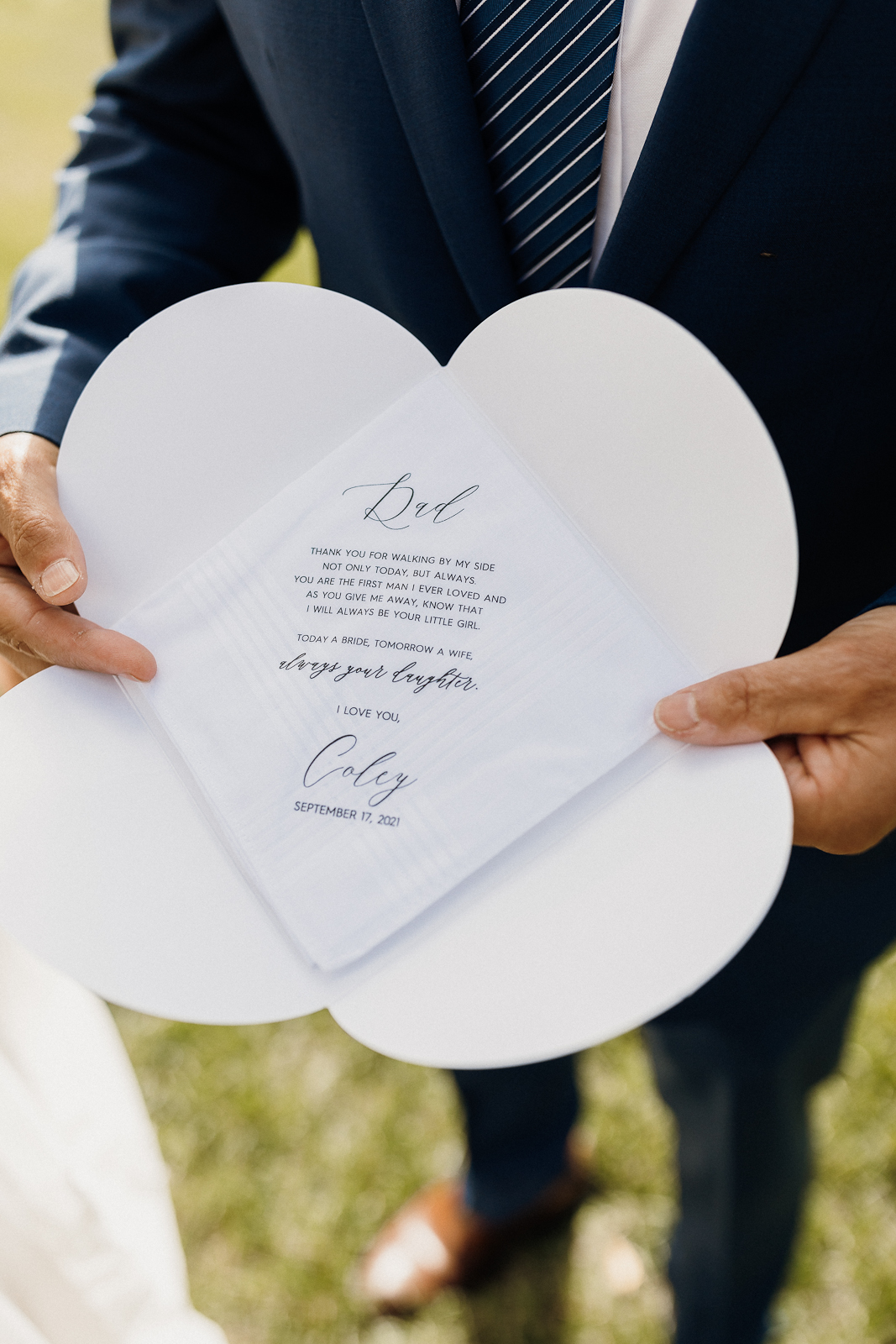 DESCRIBE YOUR WEDDING FLOWERS: The bridesmaids' had a bouquet of baby's breath with eucalyptus leaves. My bridal bouquet included maroon, light pink, and white flowers intertwined with eucalyptus. Our Groomsmen's boutonnieres were a maroon flower to match their maroon tie. Travis' boutonniere was a white flower. During the ceremony, the wedding arch behind us included a floral arrangement that matched the bridal bouquet.
WHAT WAS YOUR INSPIRATION/DESIGN CONCEPT FOR YOUR OVERALL CEREMONY AND RECEPTION DECOR? Our inspiration was boho and rustic chic vibes, with it being an outdoor barn wedding in the fall.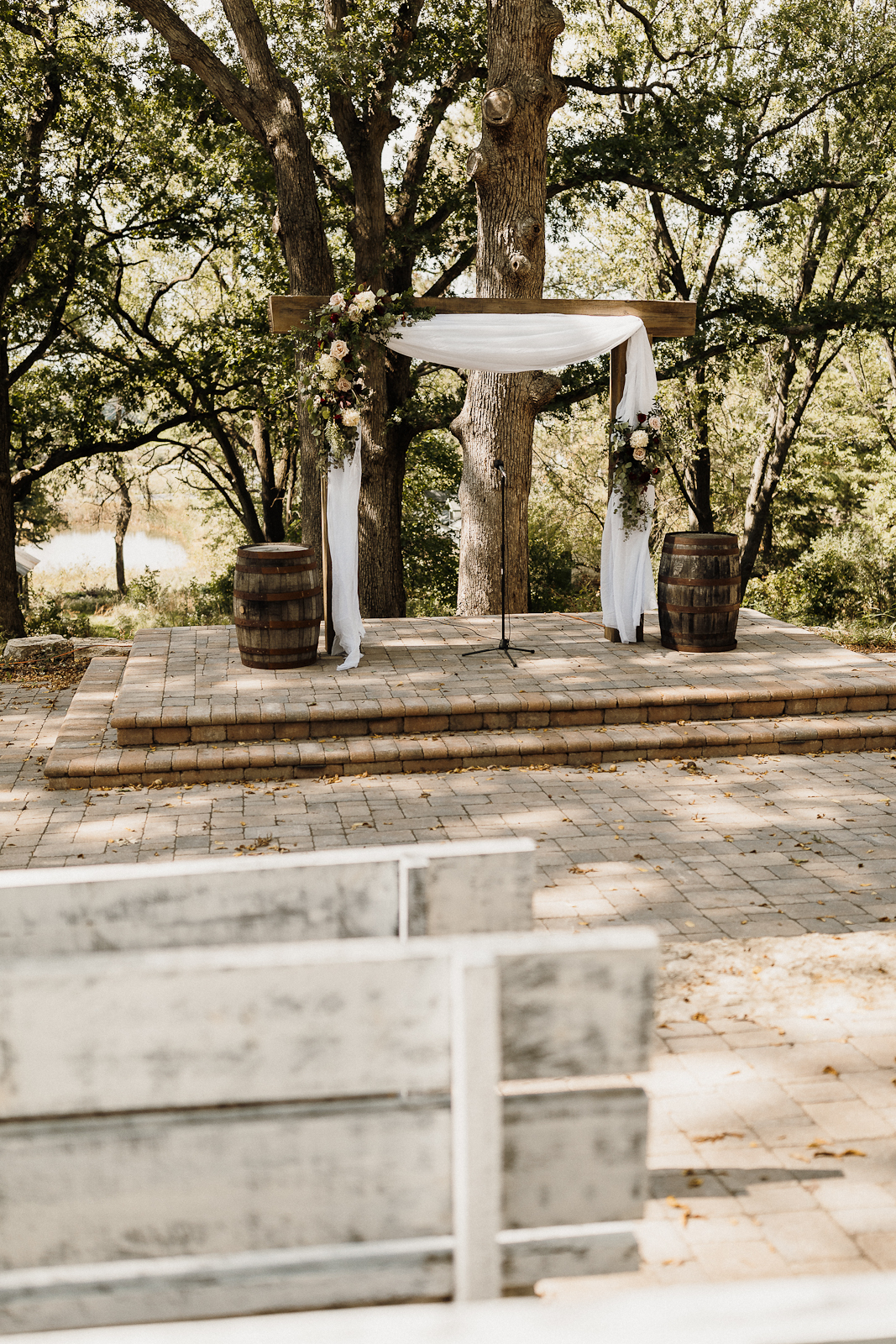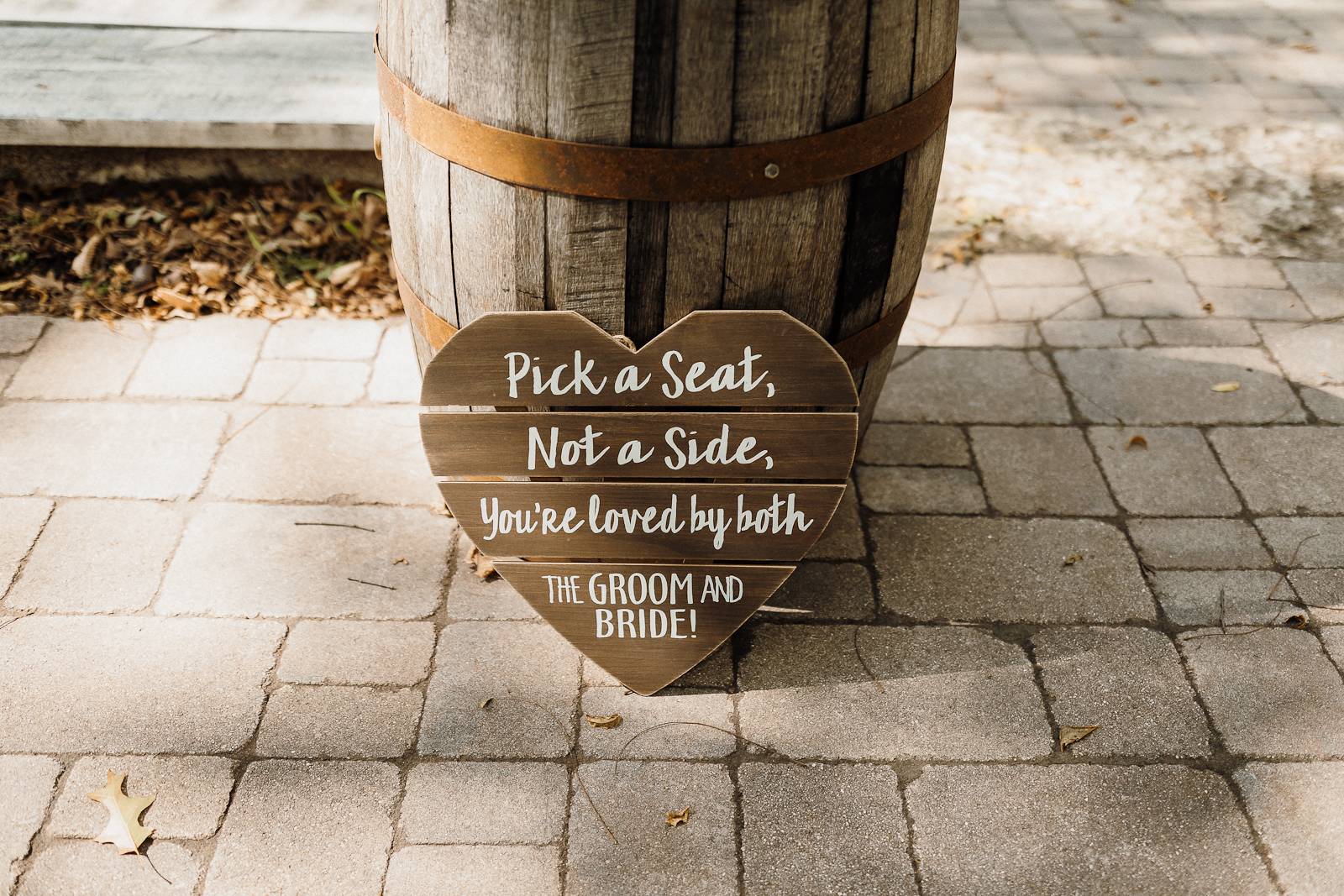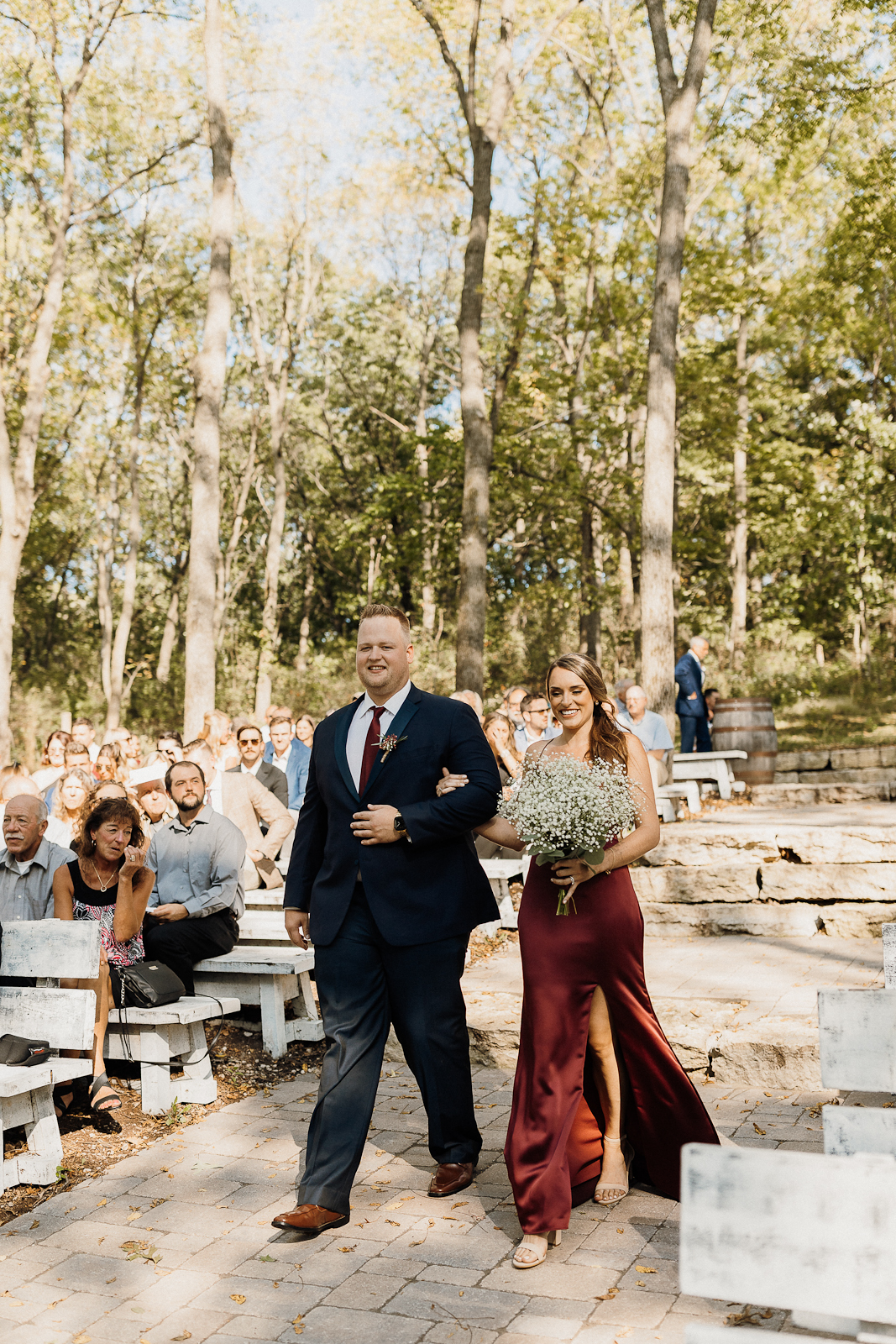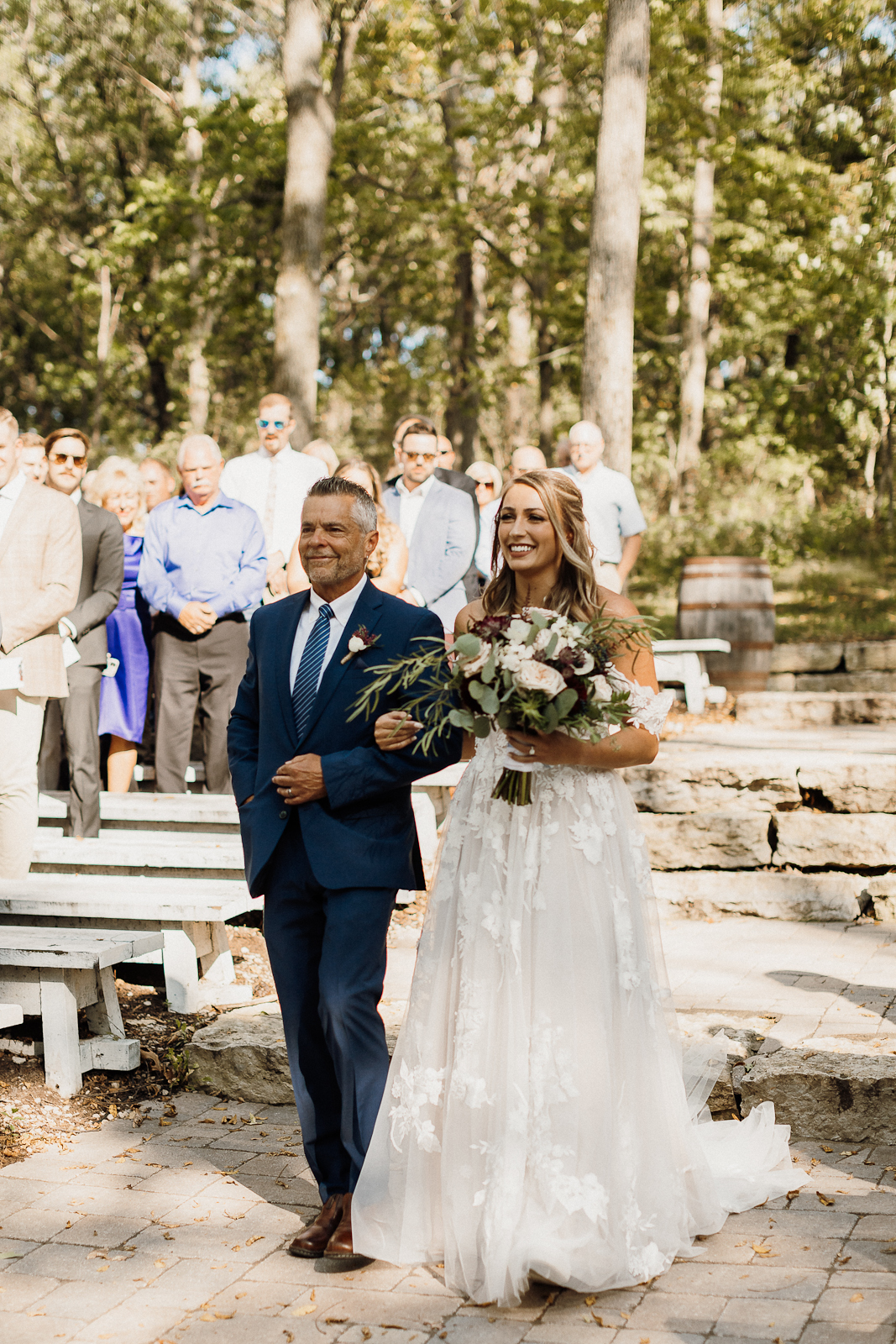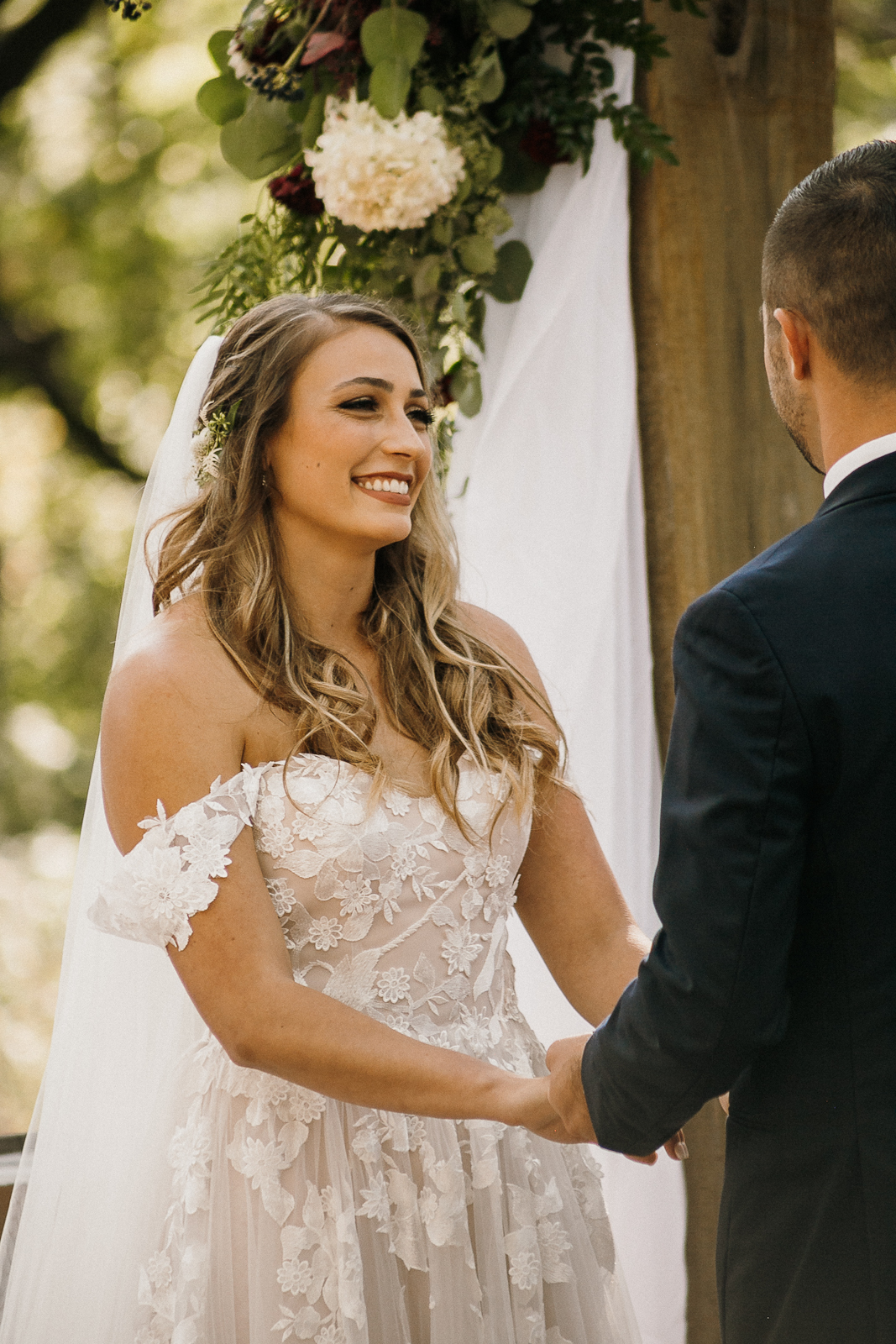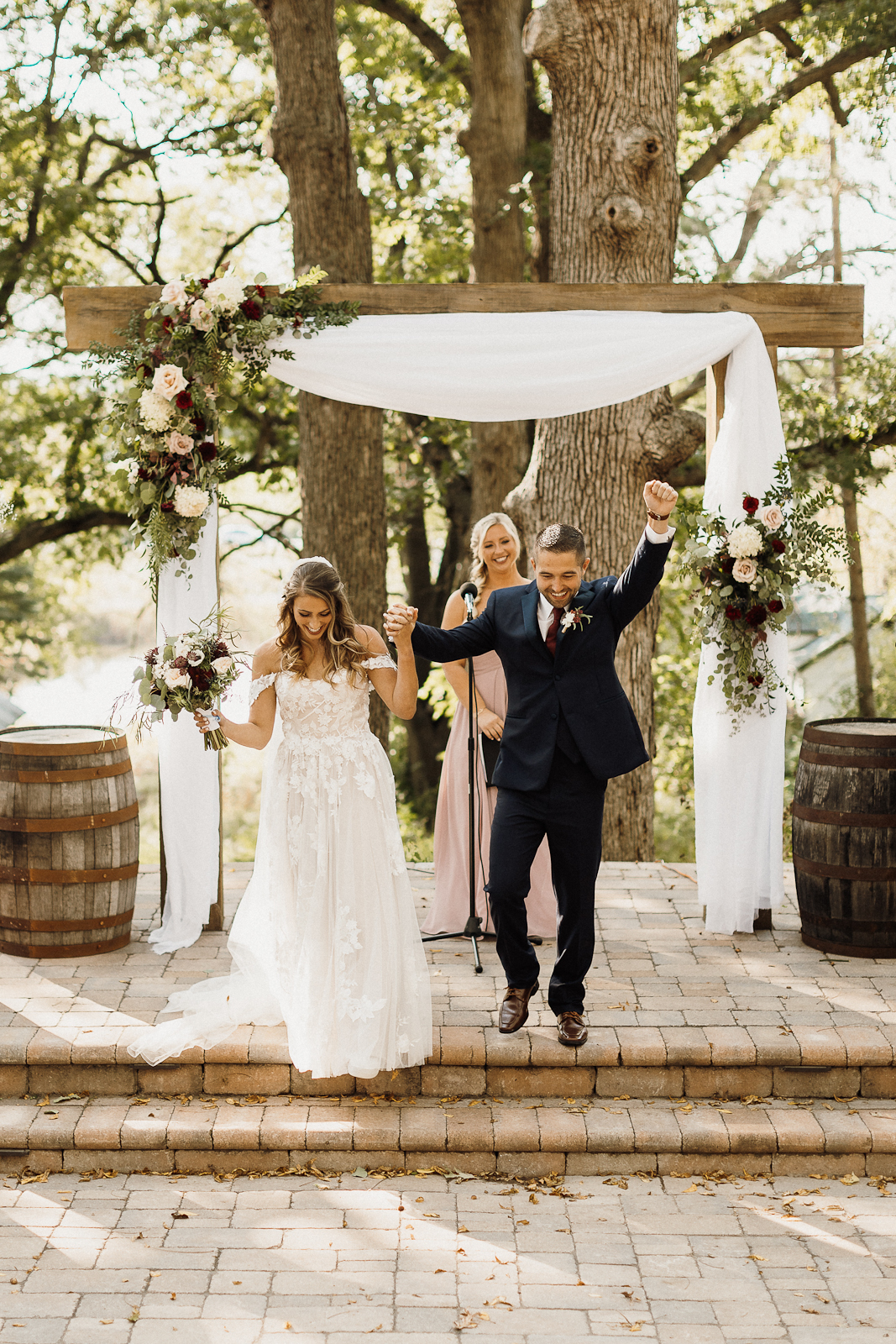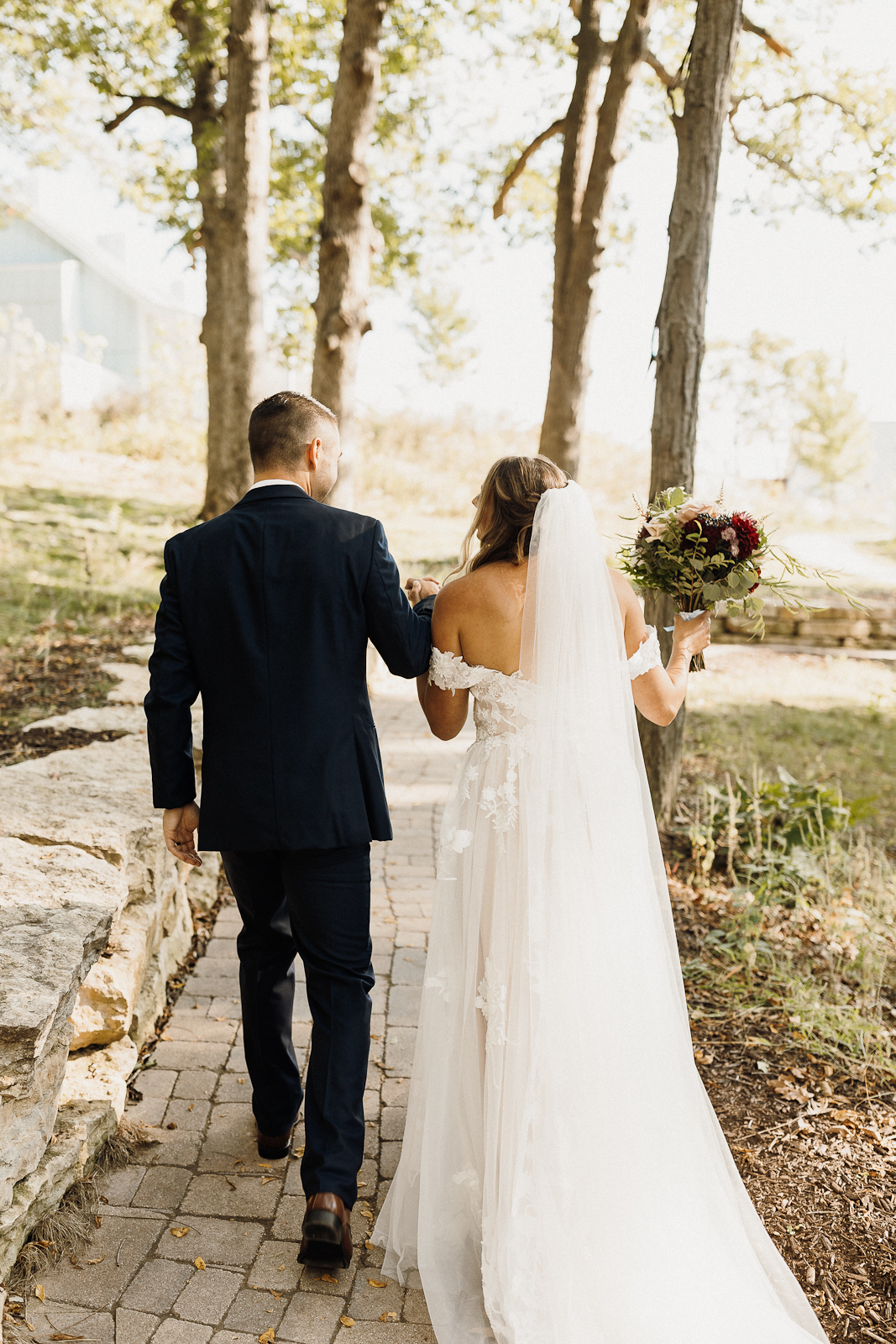 TELL US ABOUT THE FOOD, DESSERT, AND ANY SPECIALTY BEVERAGES ON THE MENU: For our food, we had JL Richards cater and serve a buffet-style meal. We chose the baked chicken and beef tips for the main entree and received many compliments on the food! We had Nothing Bundt Cakes create a tiered cake for my husband and me to cut and then bundtinis around it for the dessert. White chocolate raspberry, red velvet, confetti, carrot, chocolate chip, and pumpkin were the flavors we had.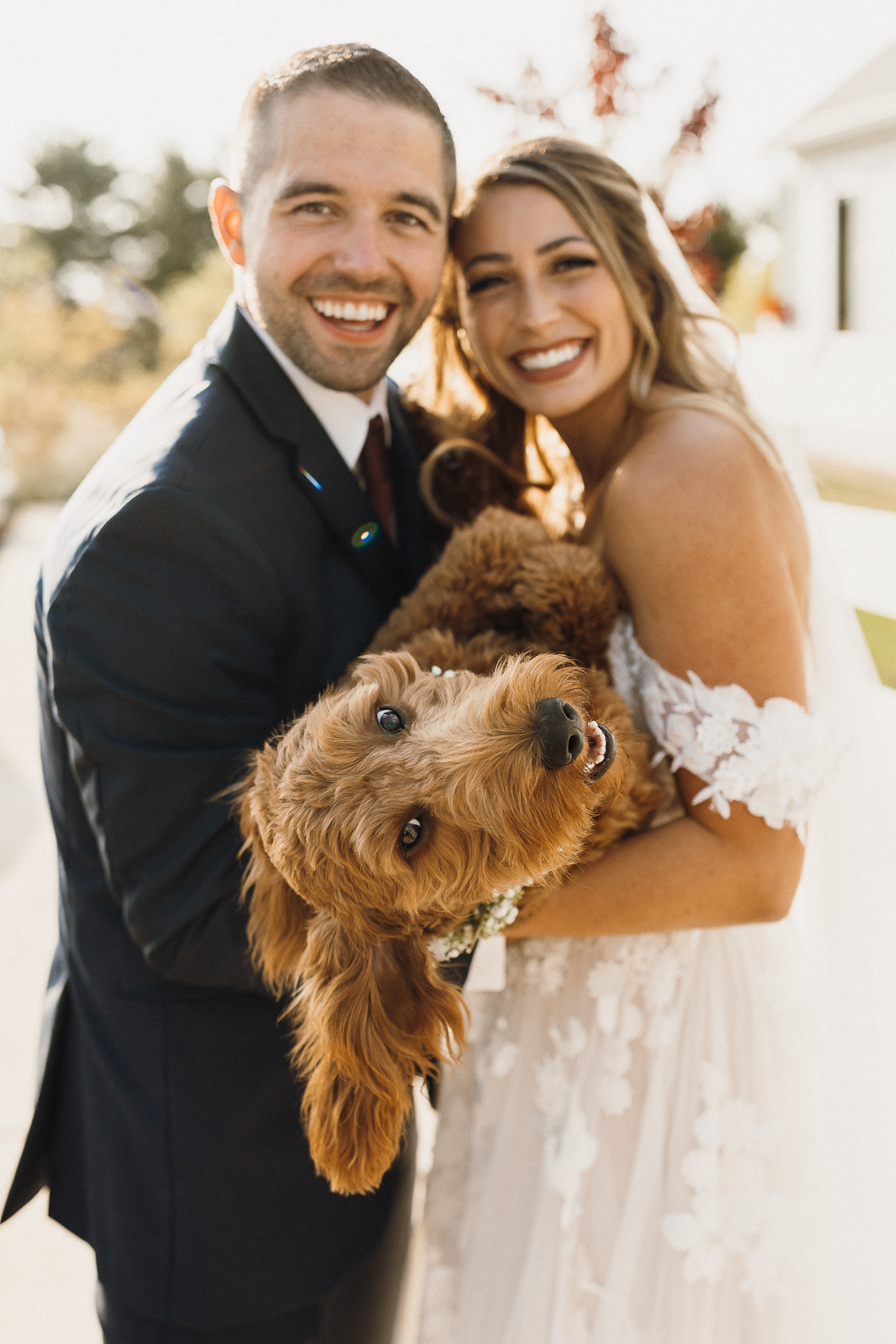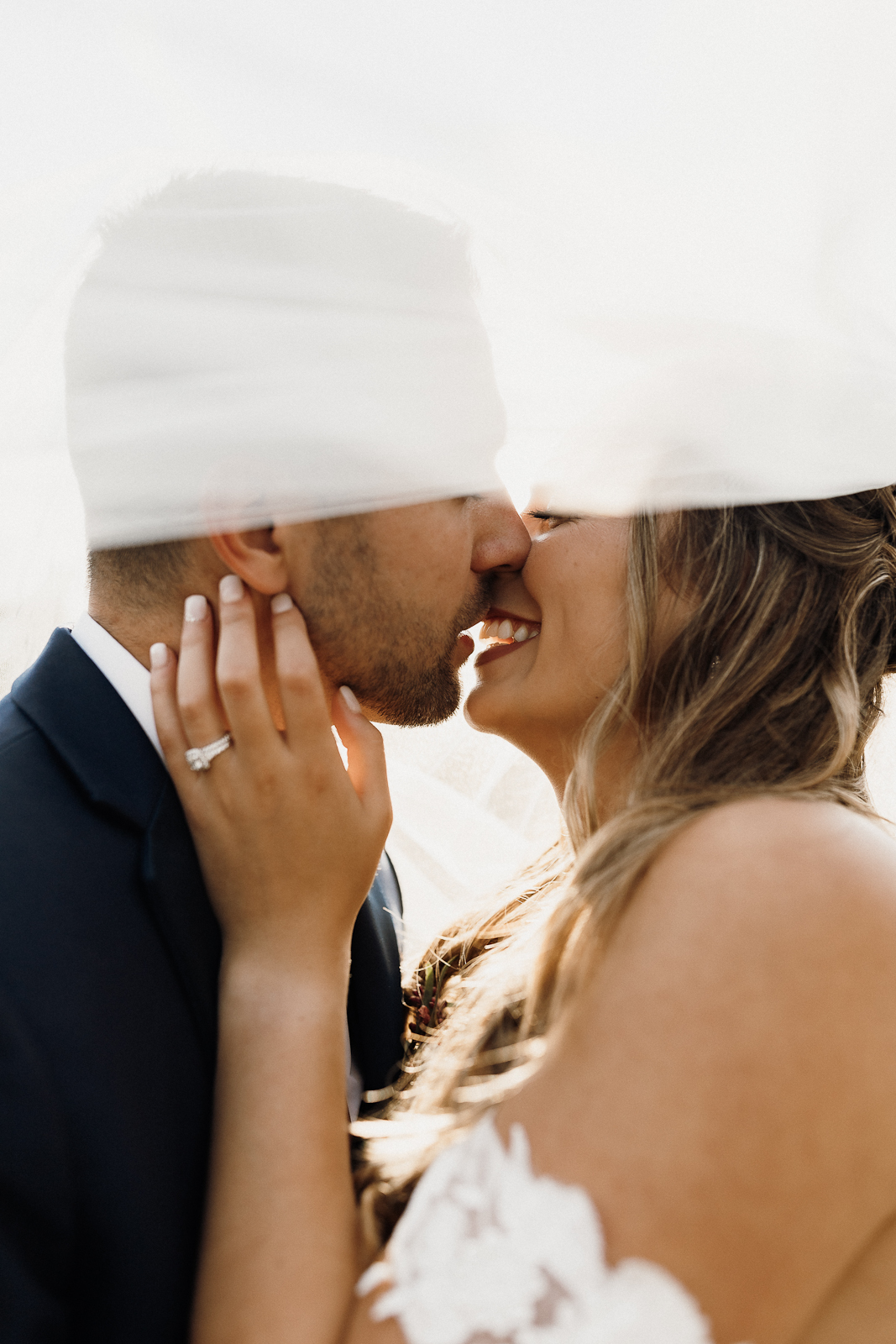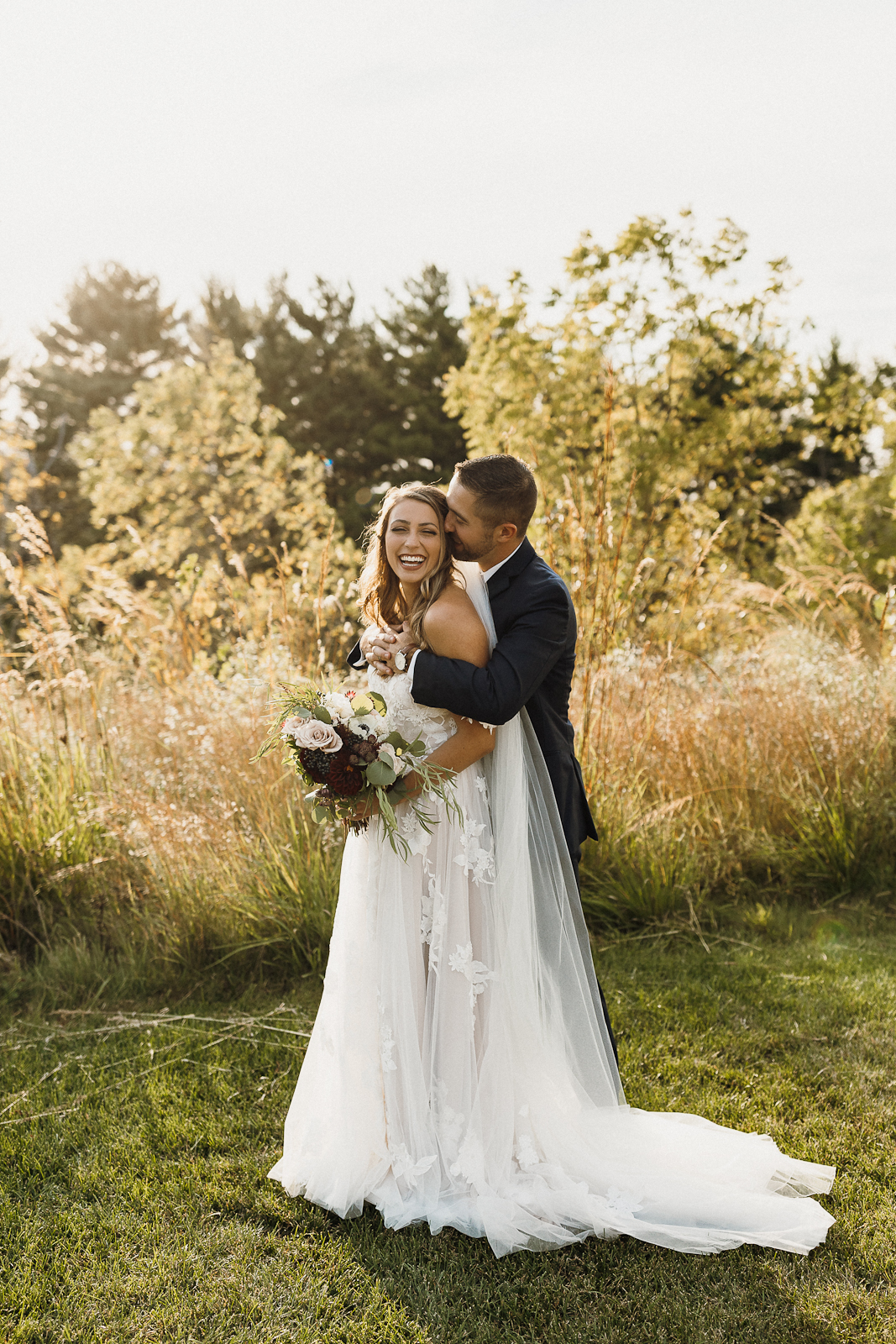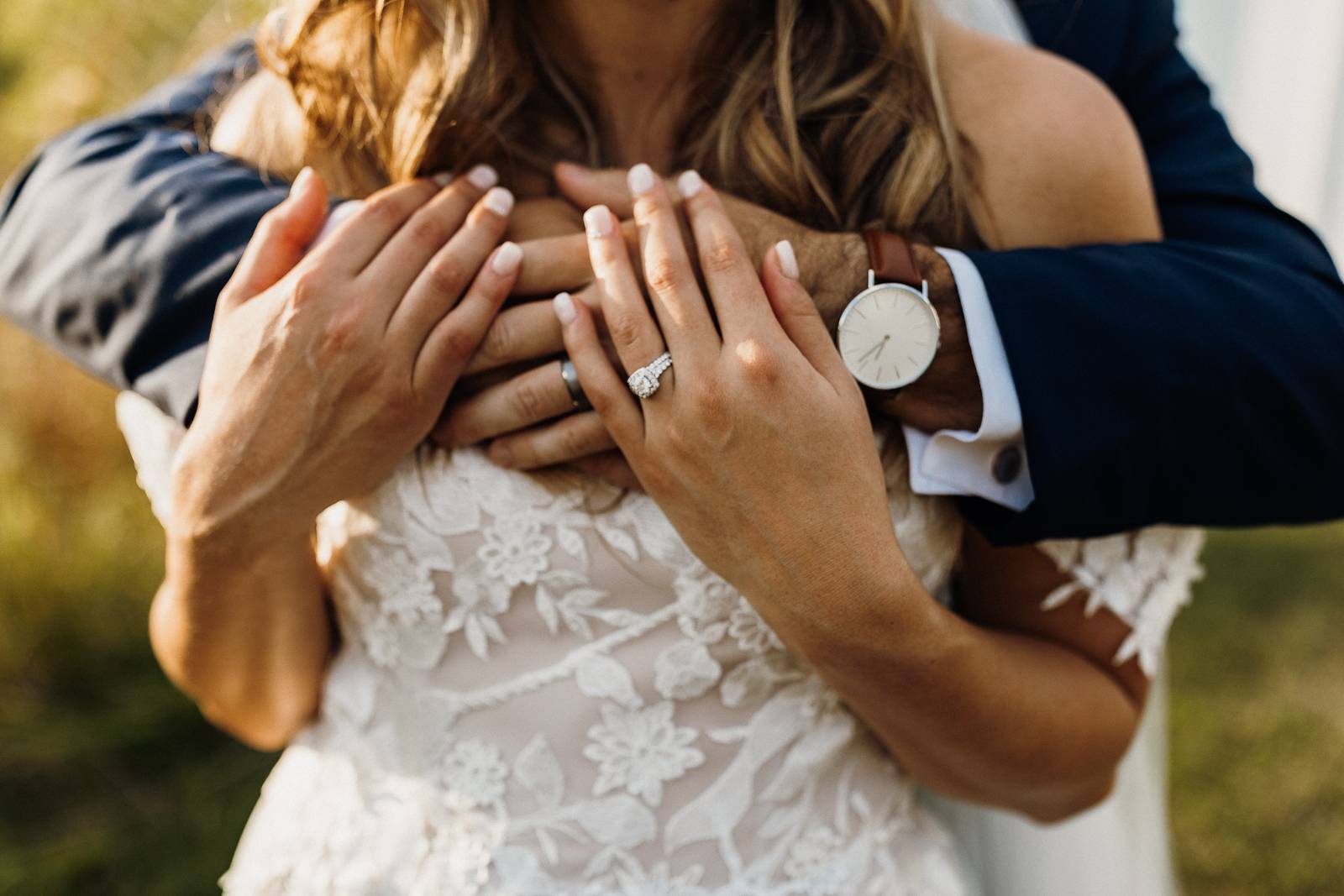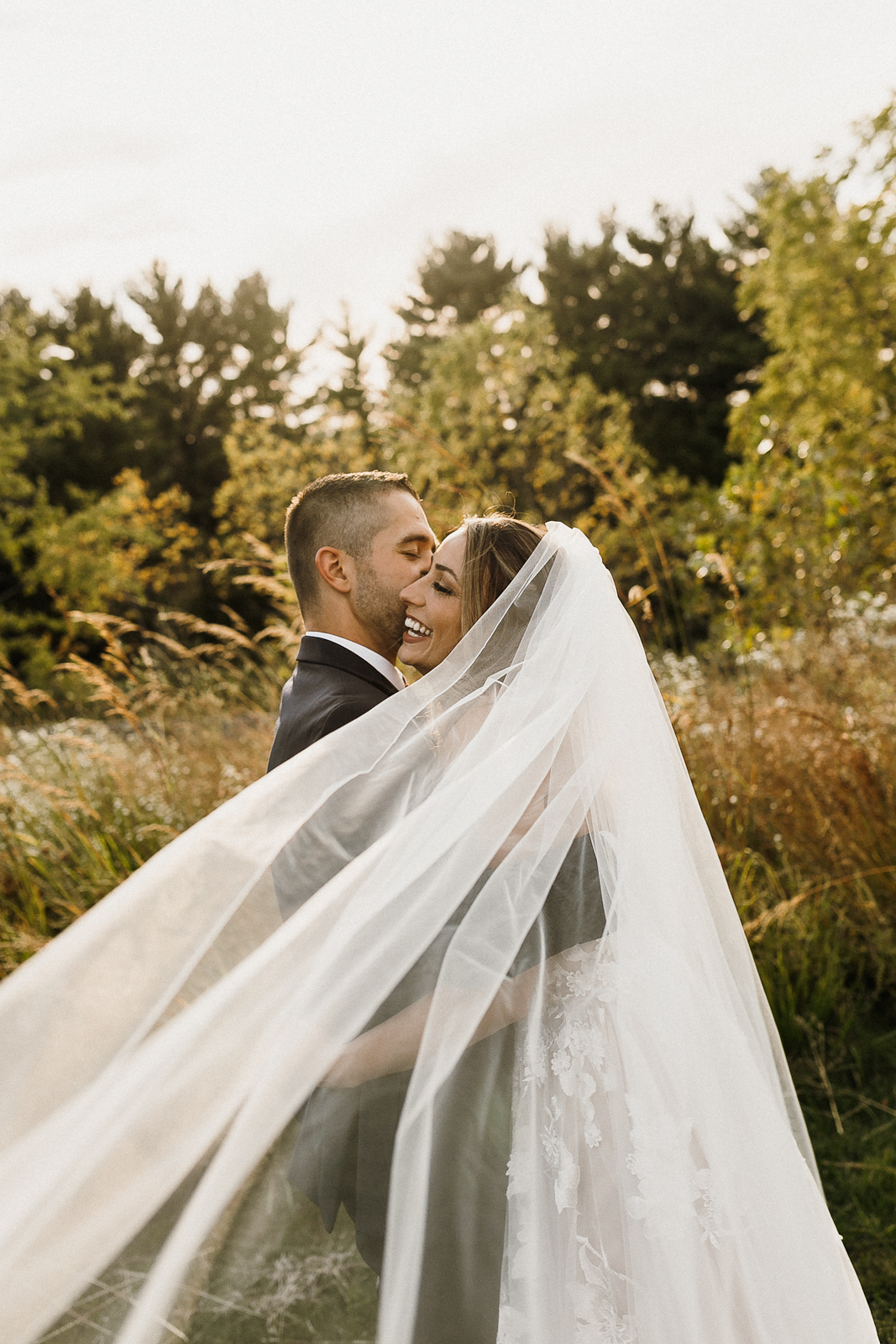 WHAT WAS YOUR FAVORITE MOMENT FROM YOUR WEDDING? My favorite moment was walking down the aisle with my dad and seeing Travis for the first time standing at the end of the aisle. Between him, my dad, and the wedding party, there were SO many tears in that moment, but all I could do was smile so big because I was about to marry the man of my dreams, surrounded by all our closest friends and family.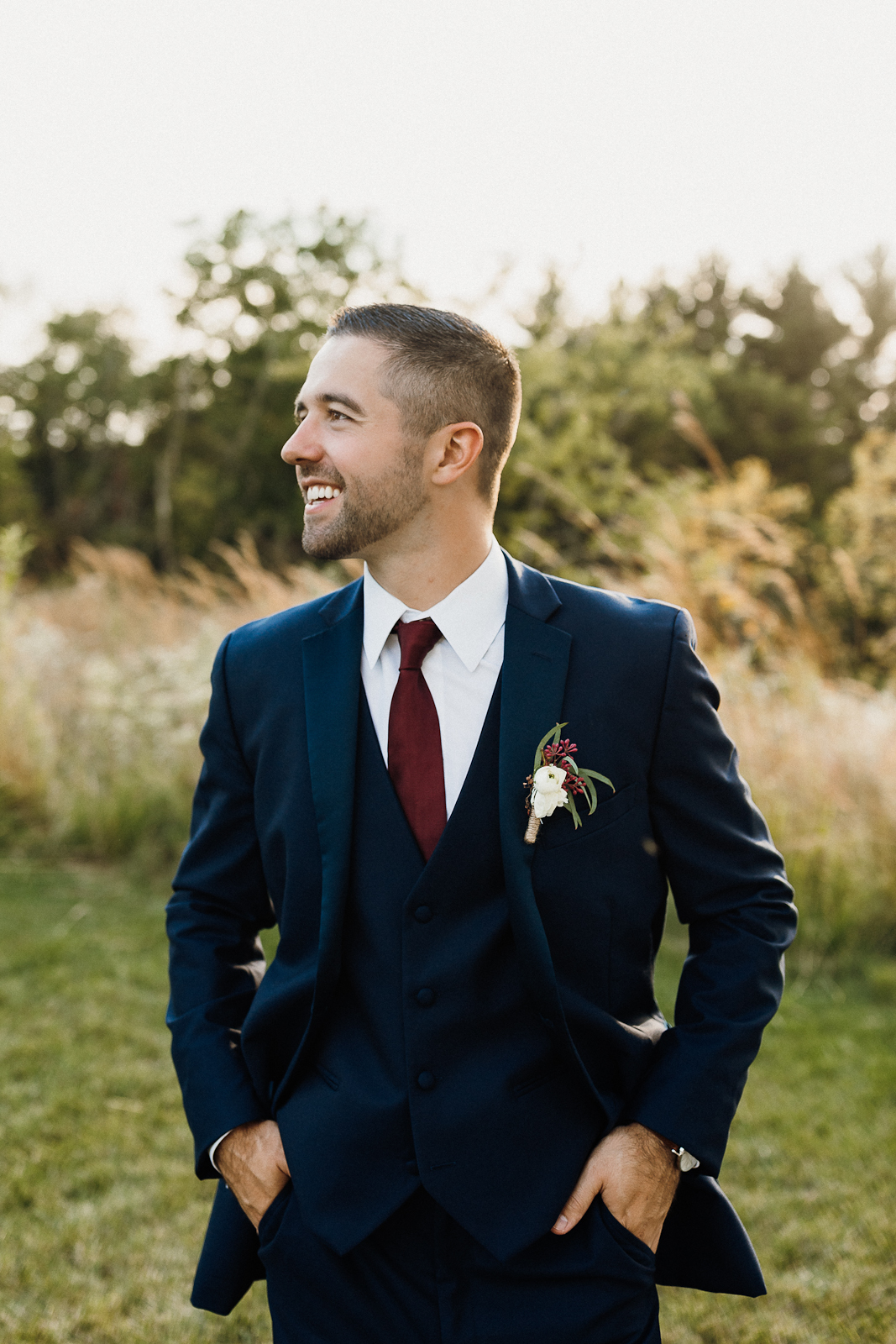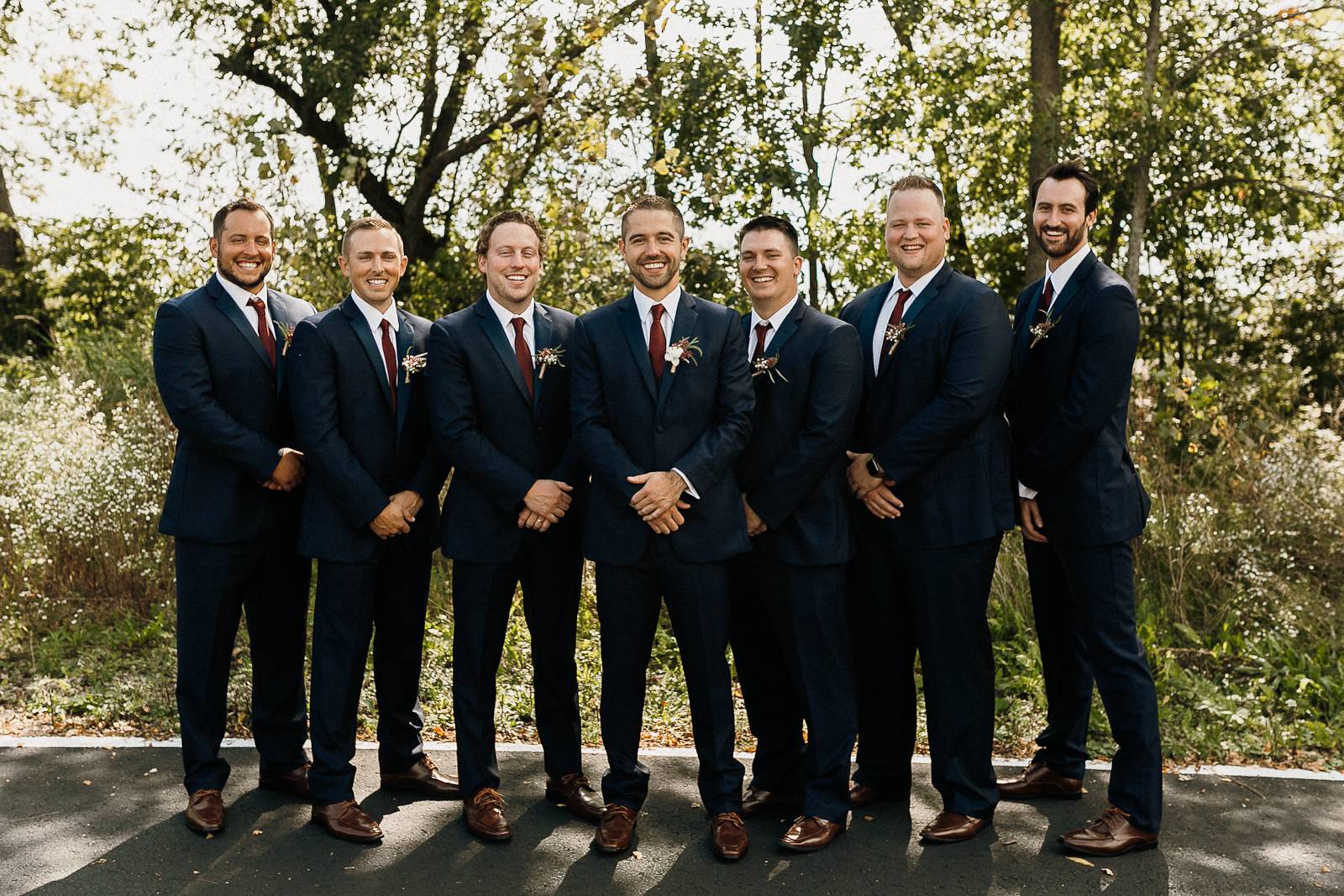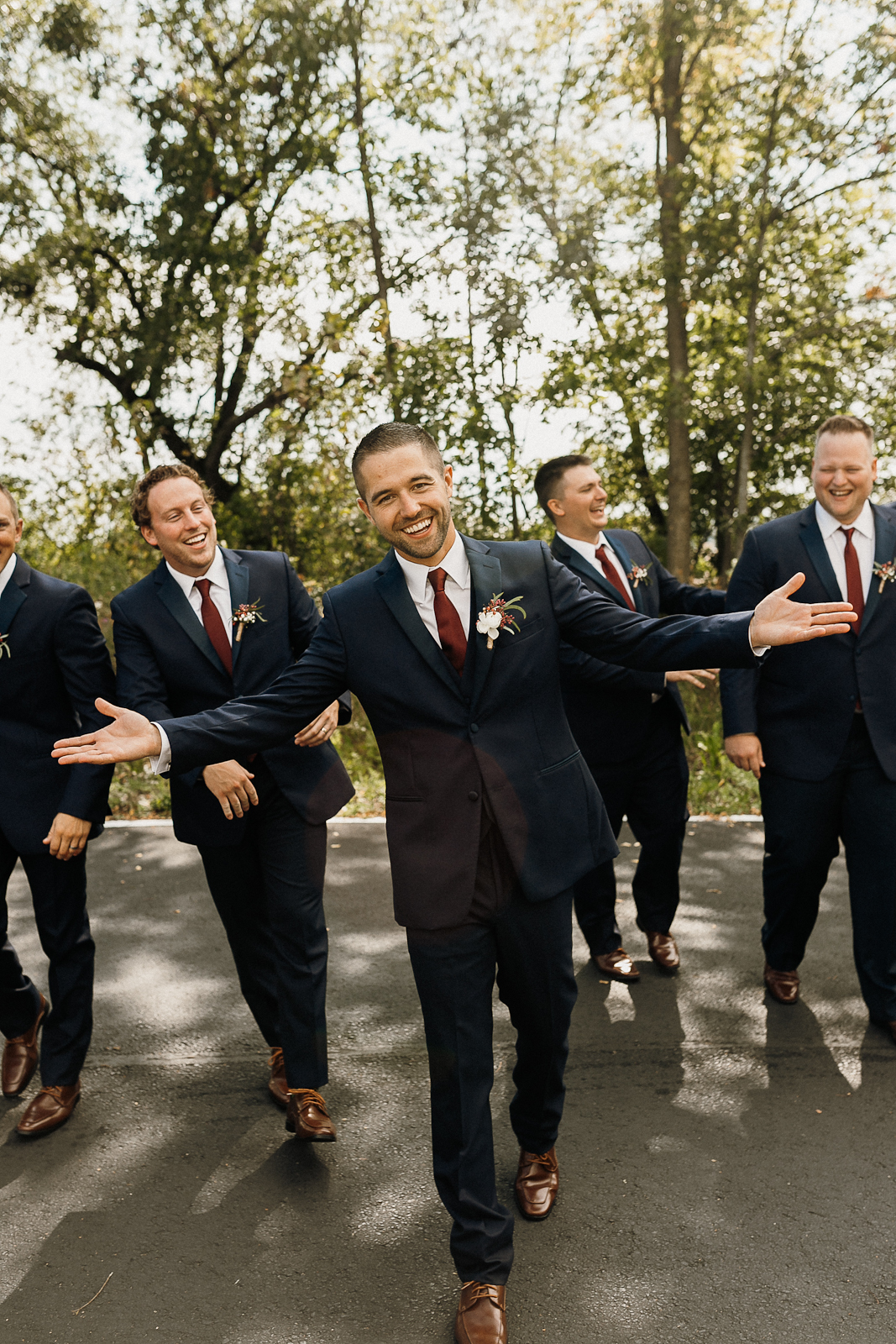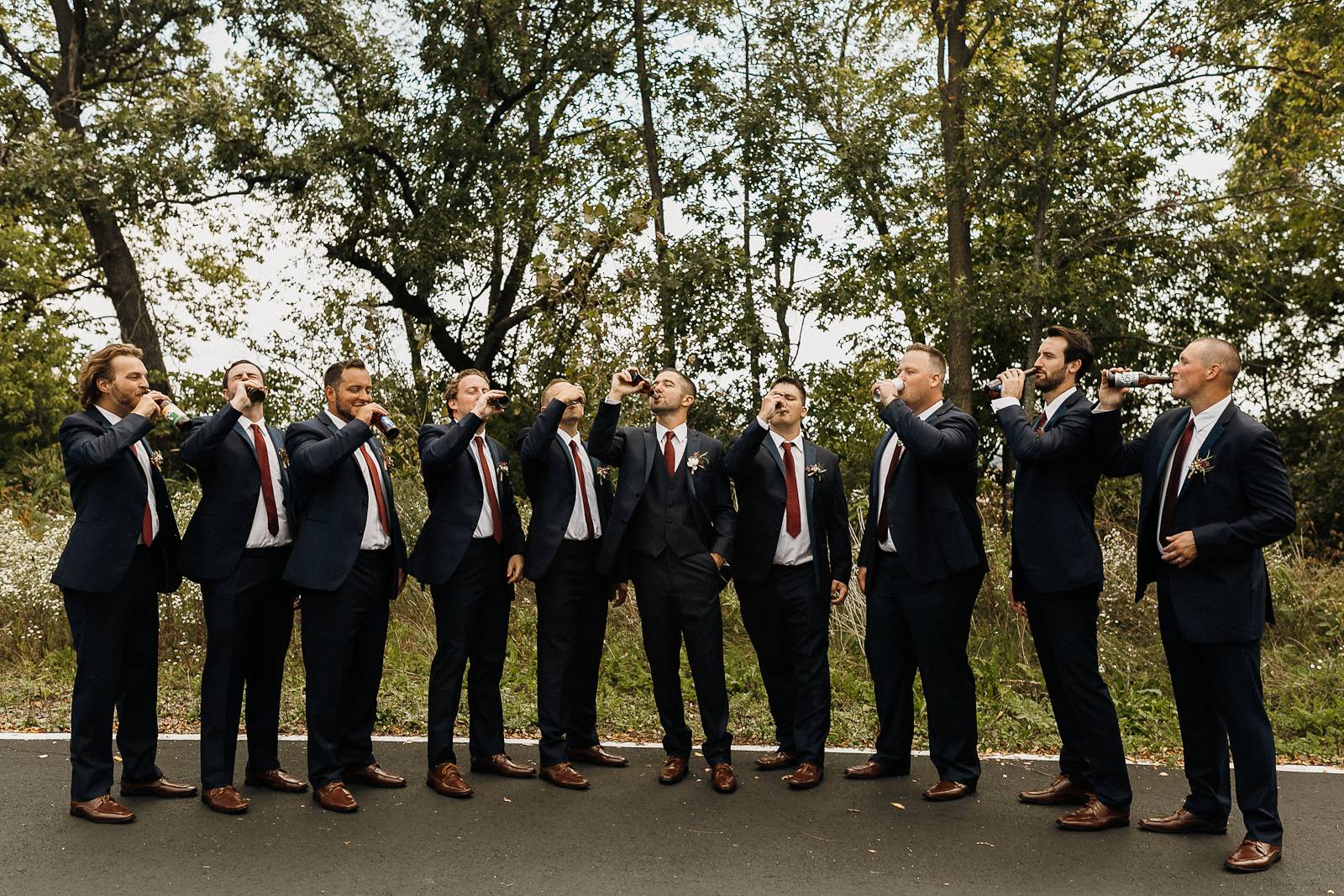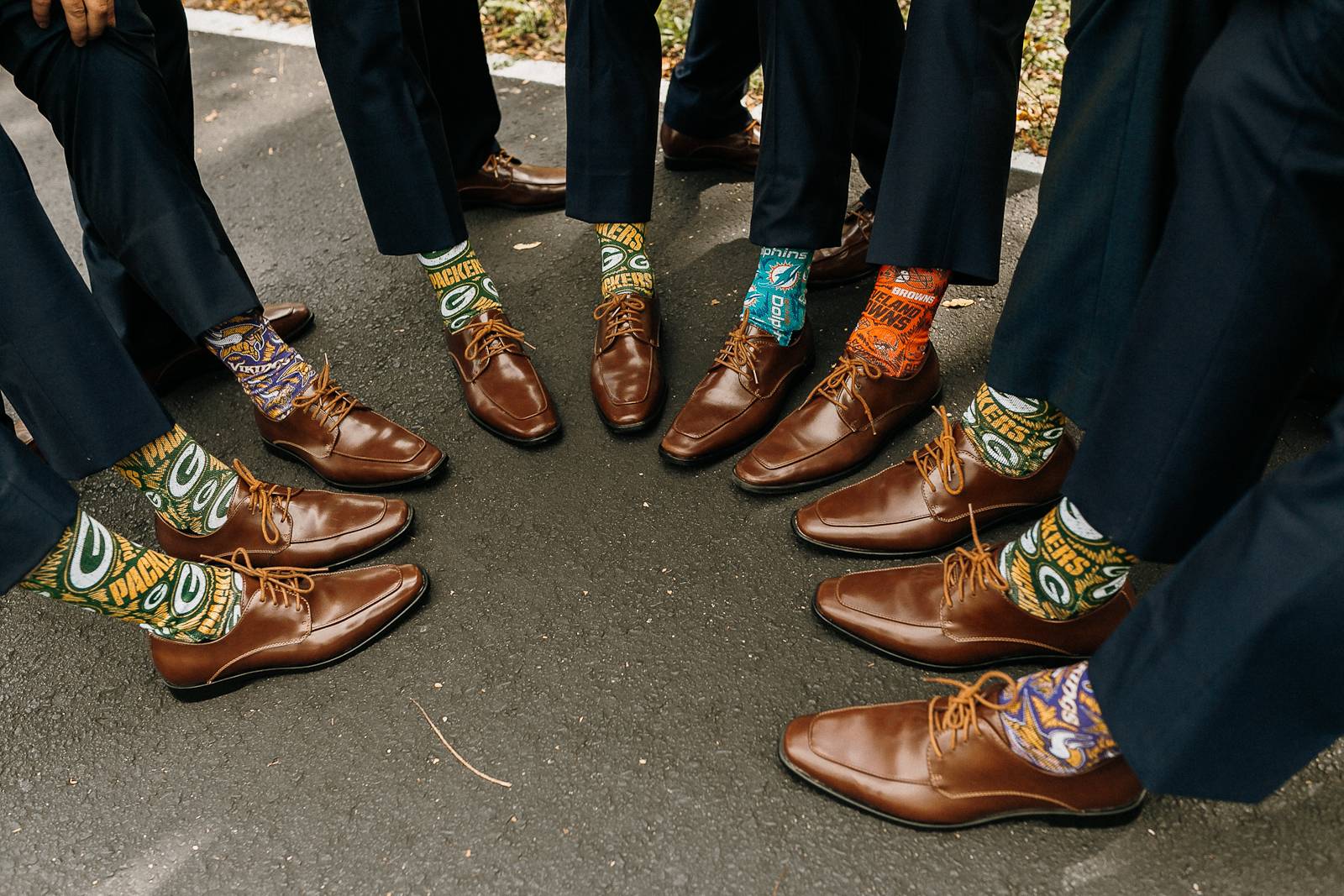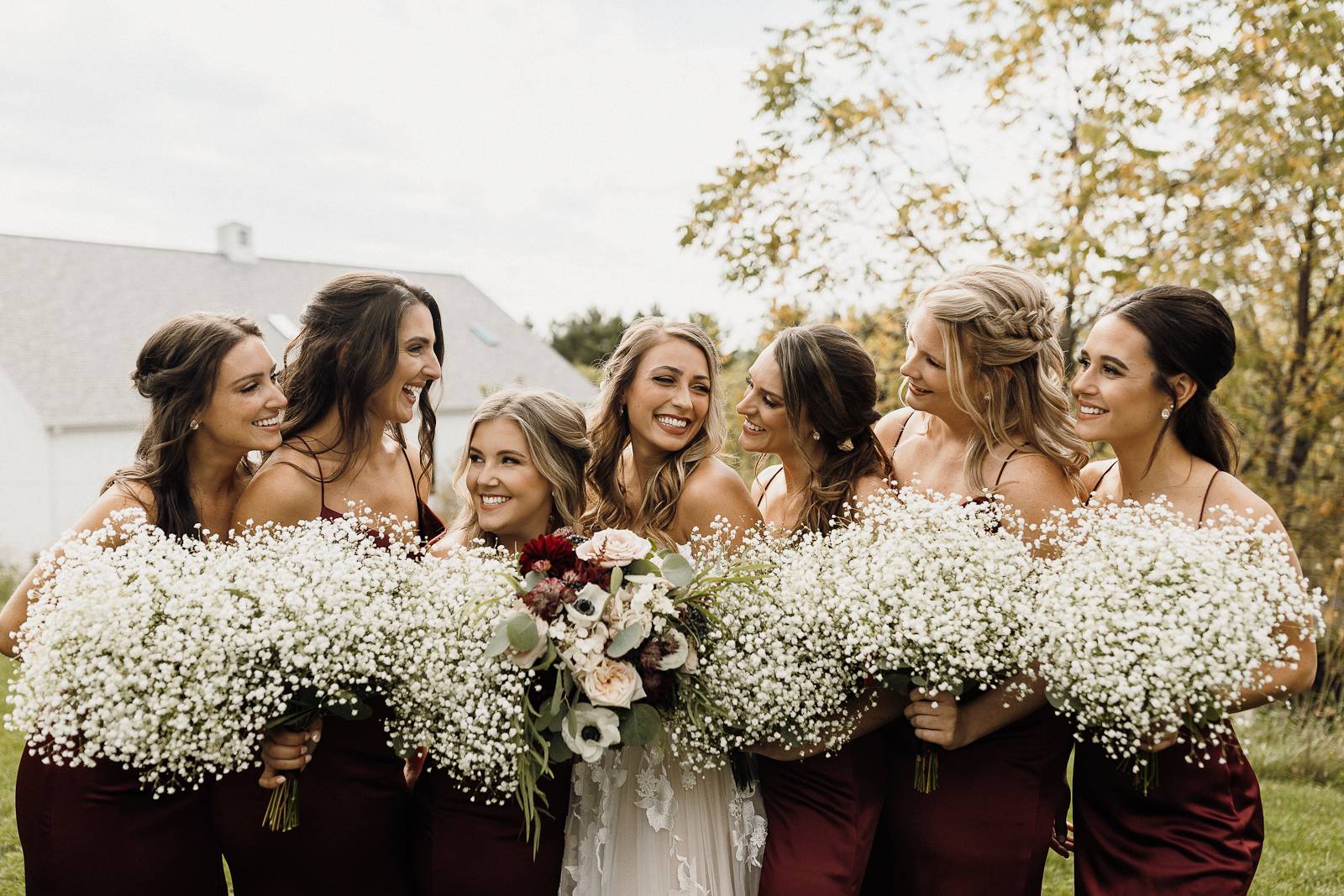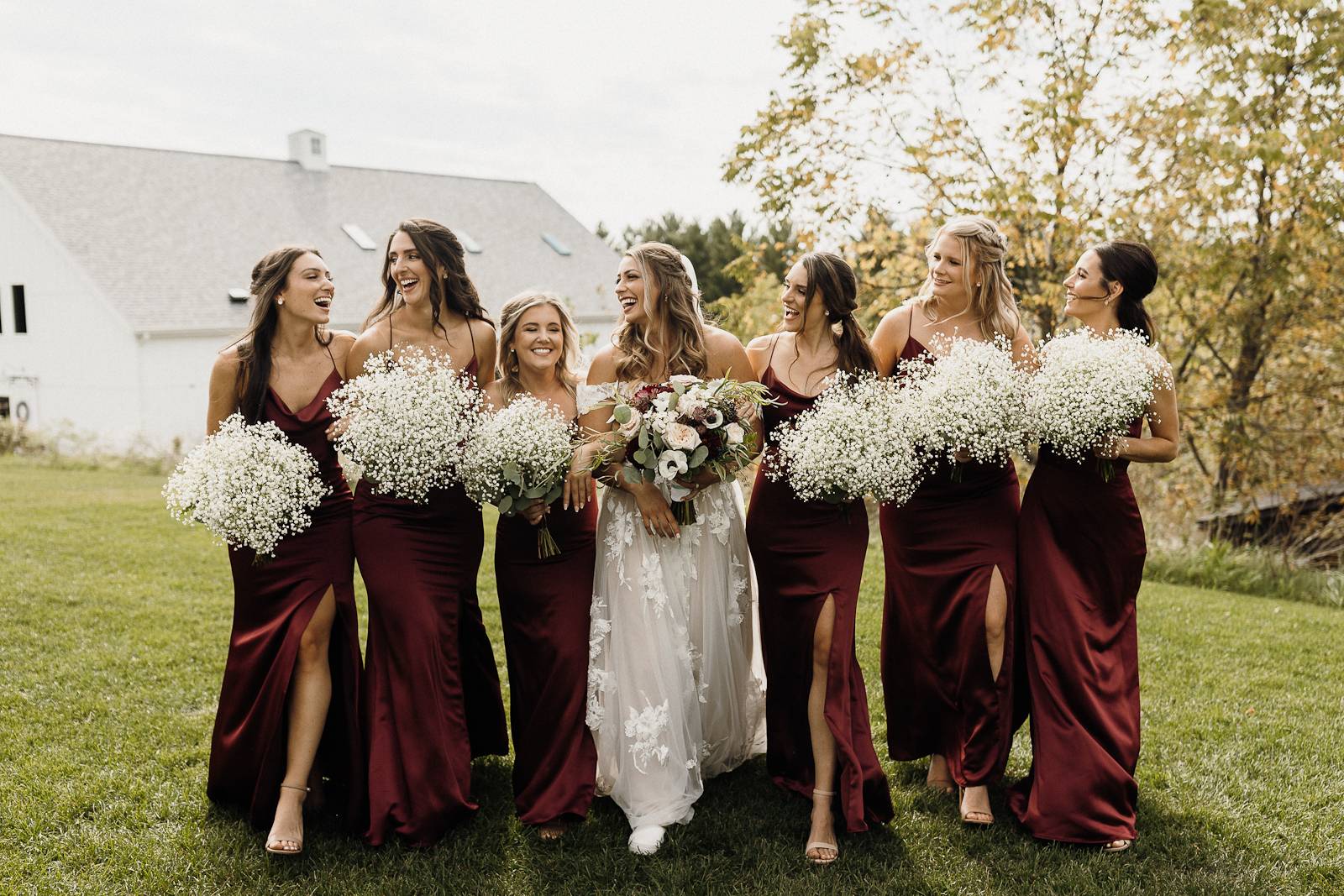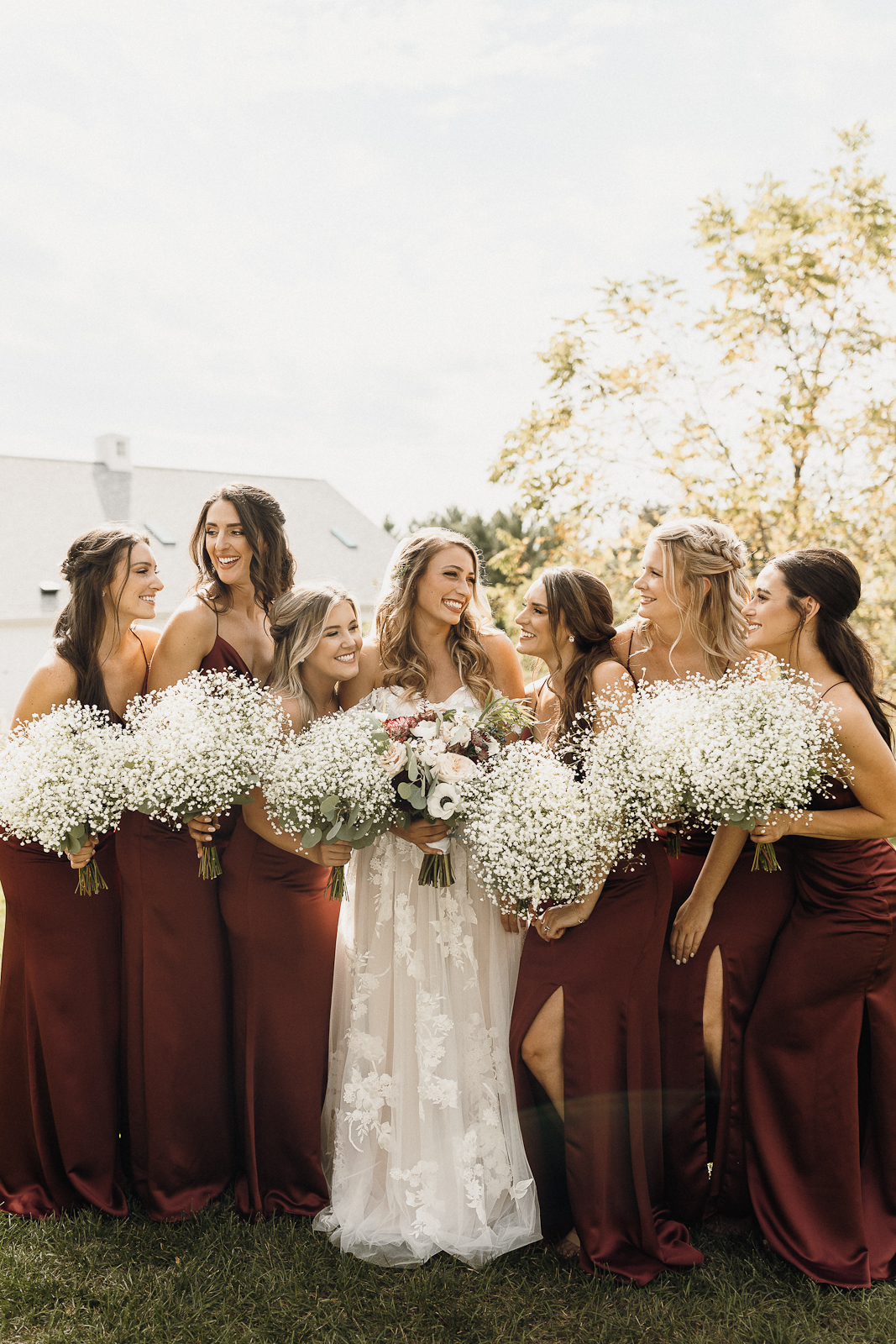 TELL US ABOUT YOUR HONEYMOON PLANS: We went on our honeymoon right after our wedding to Maui for two weeks. It was the best vacation with the perfect balance of adventure and relaxation. We did a doors-off helicopter ride, snorkeling, hiking, sunset sails, and ate all the amazing food.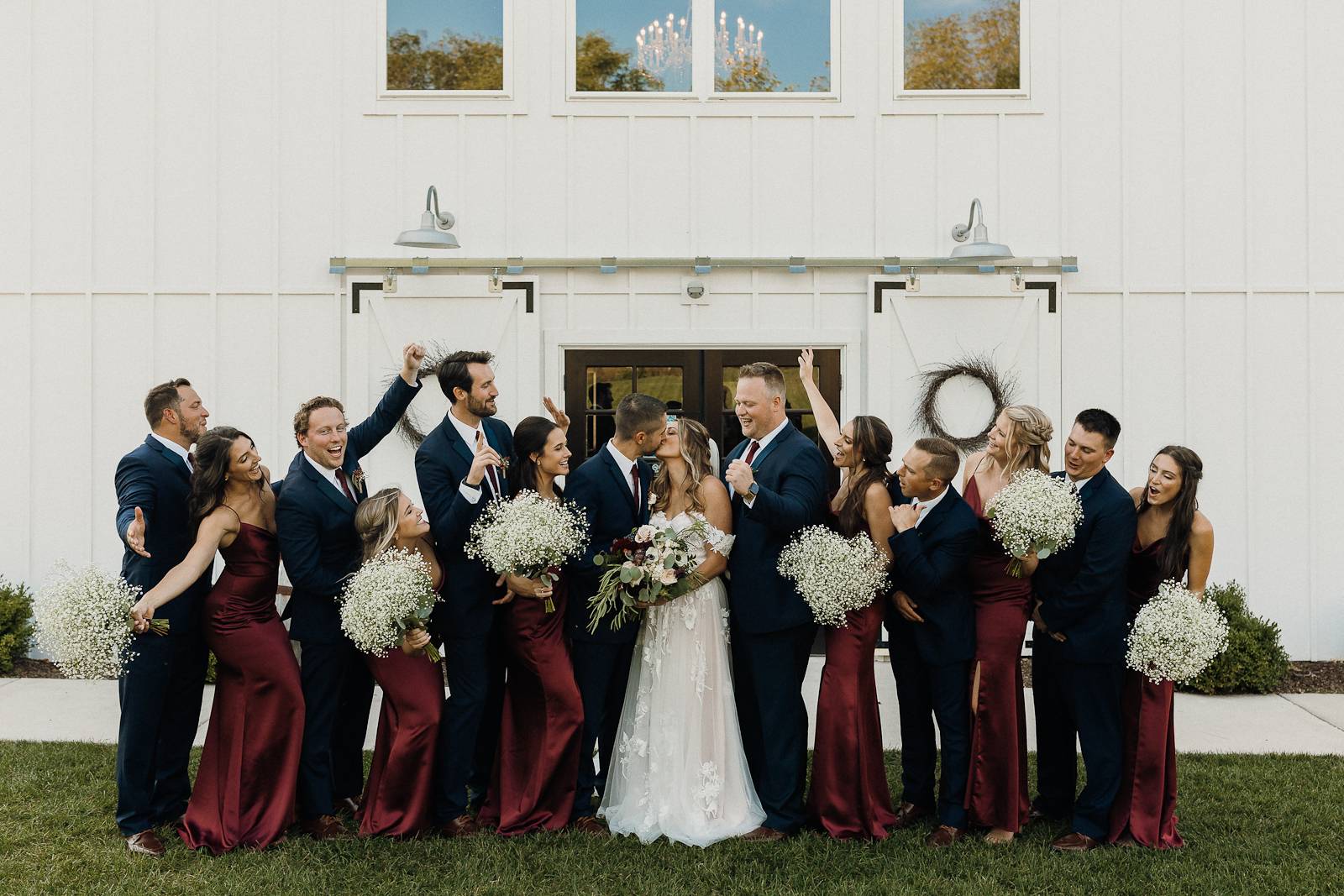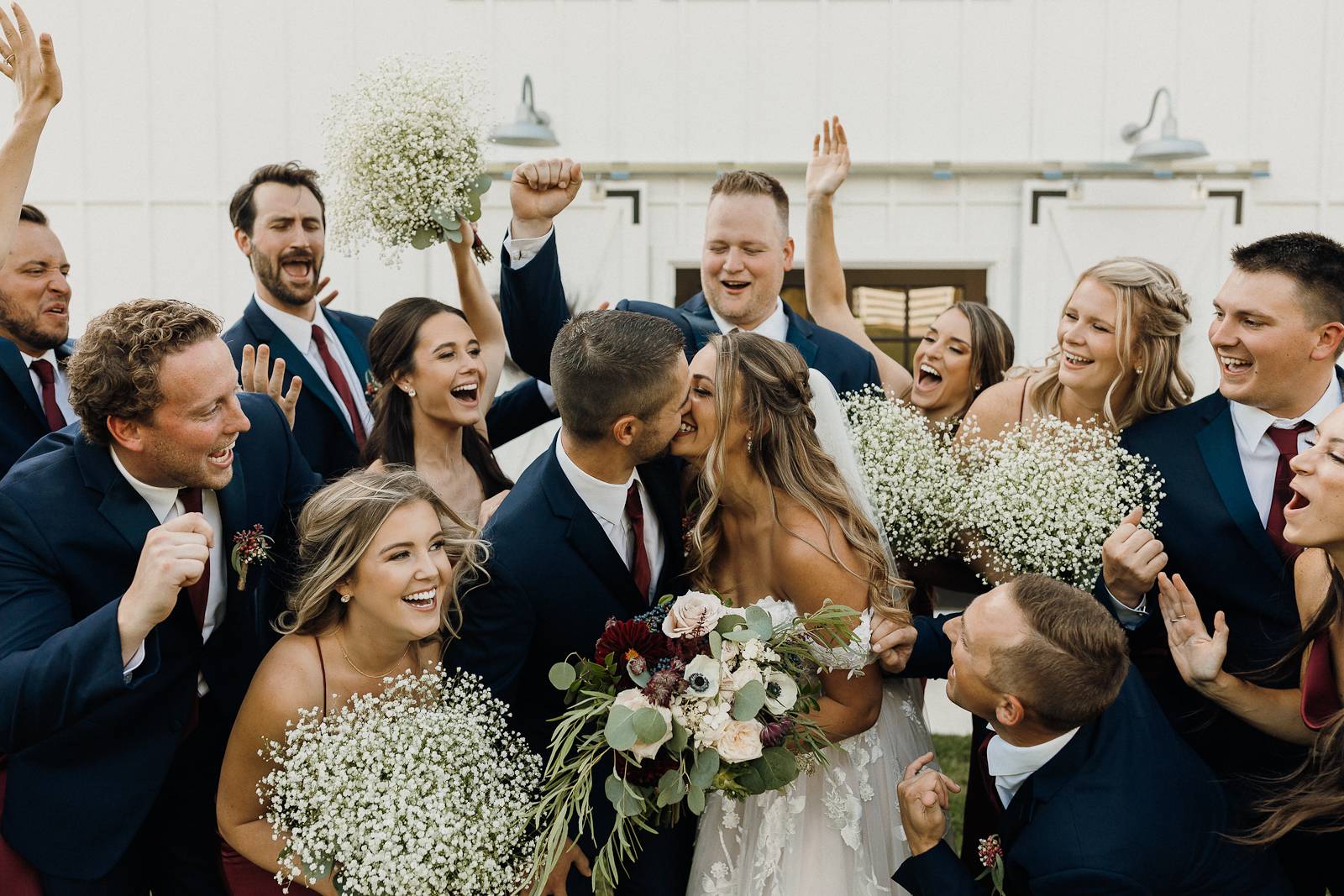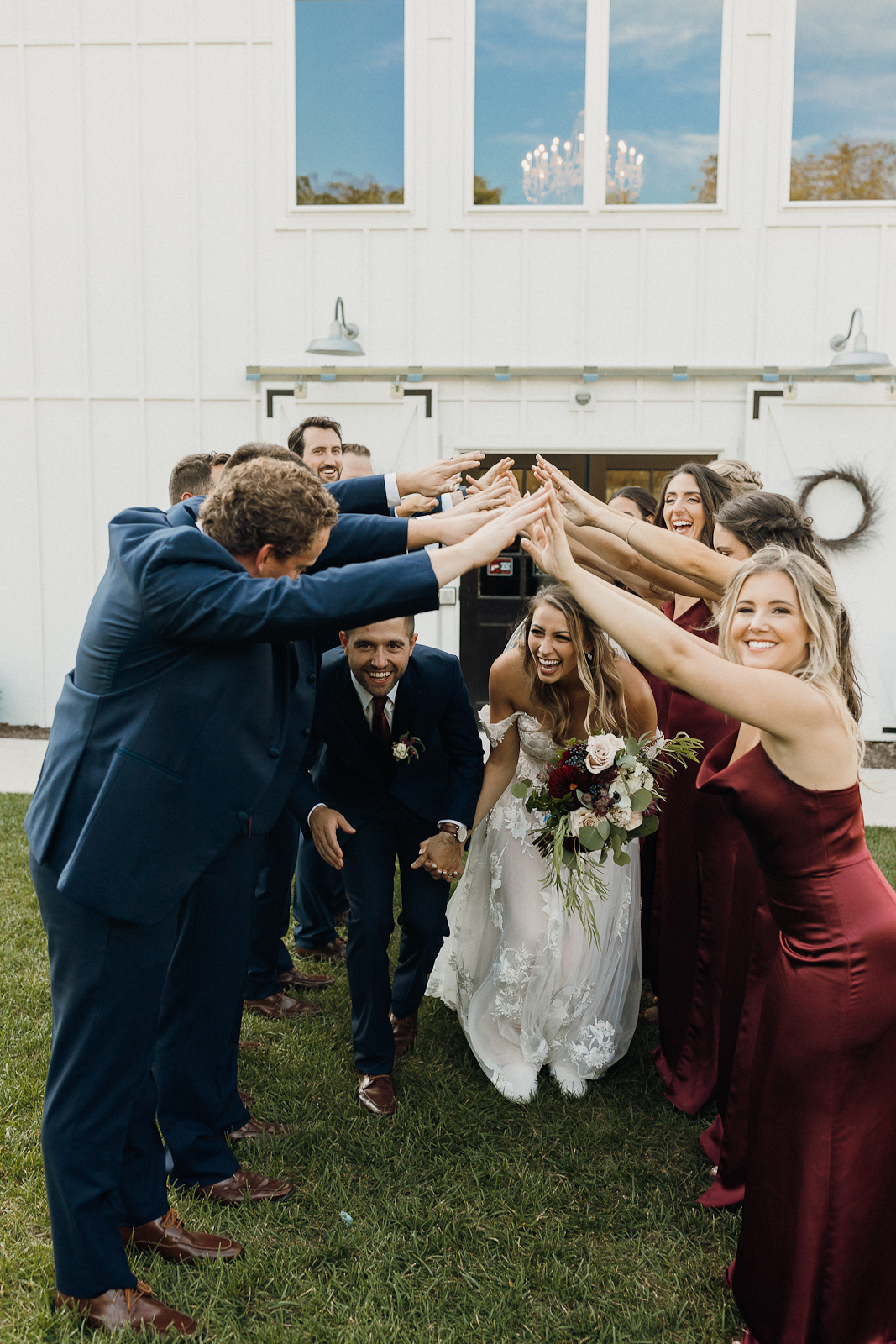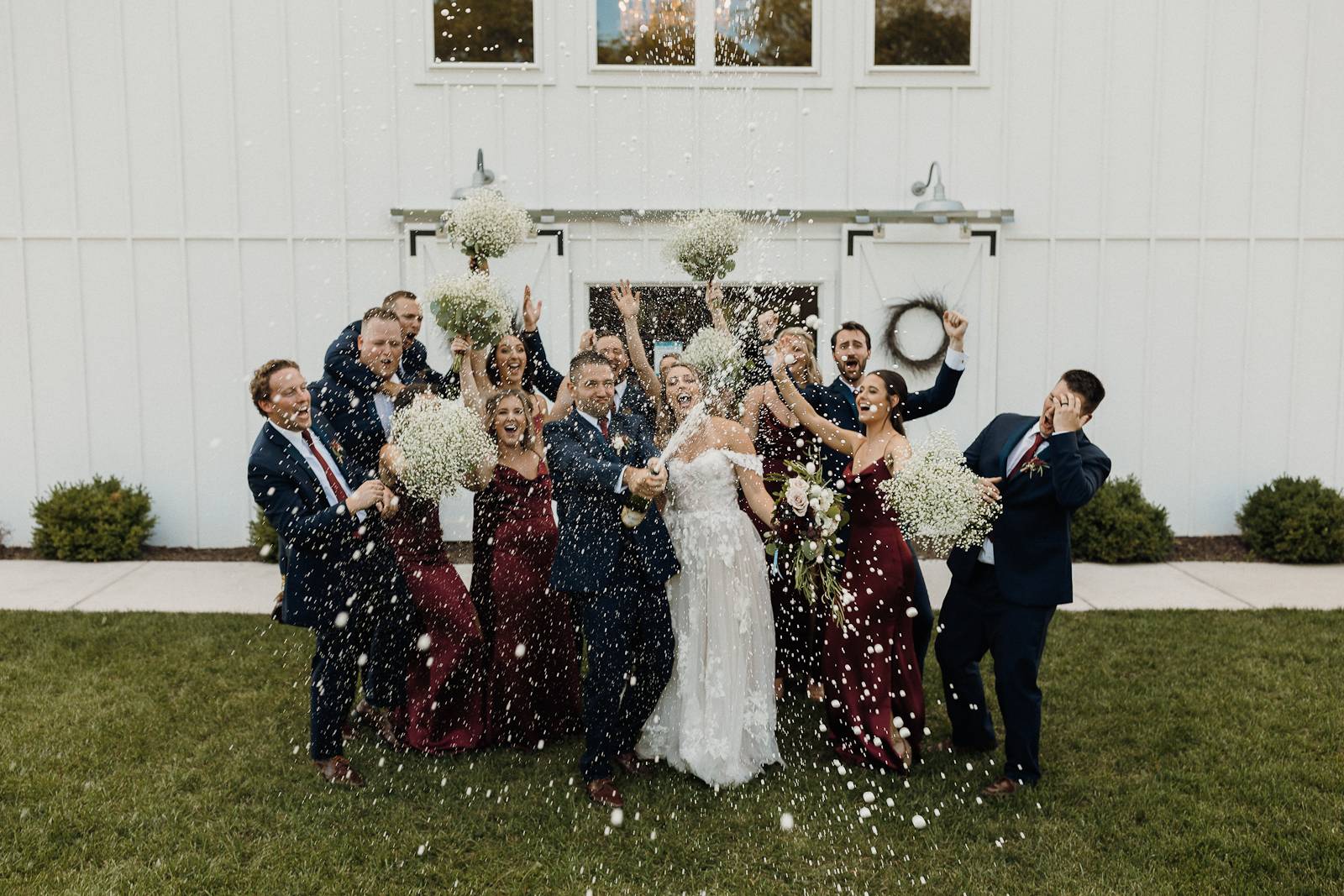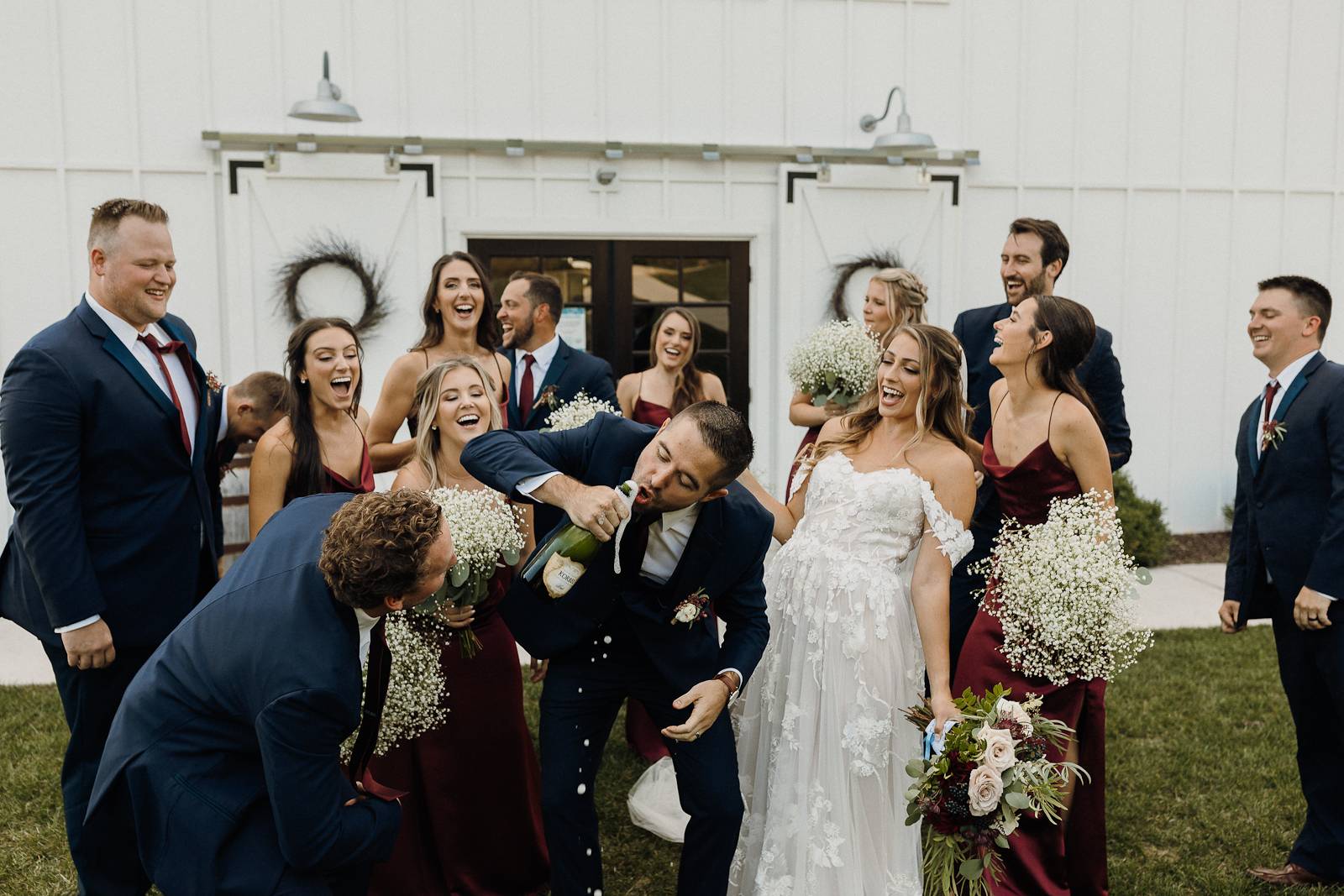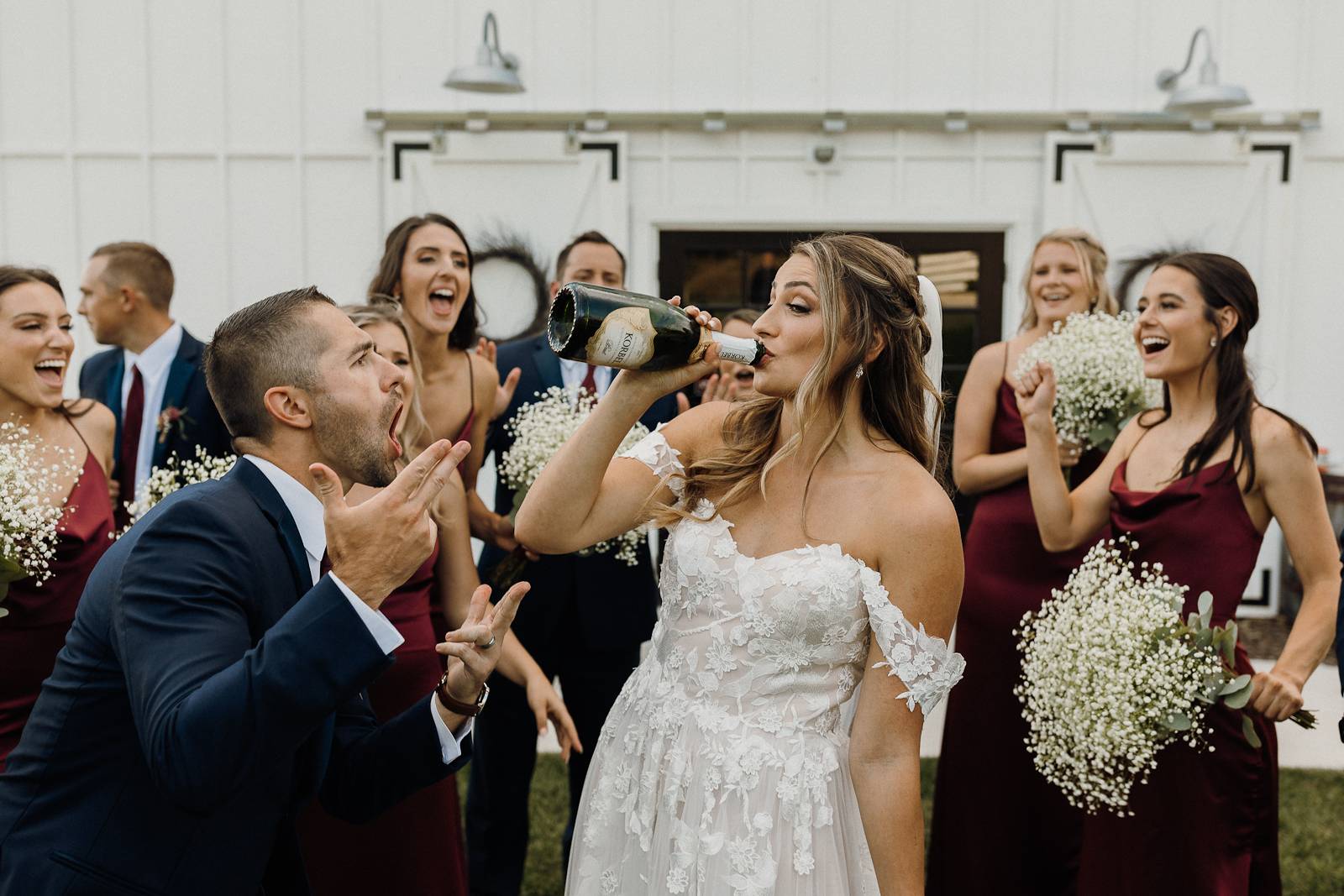 WHAT DOES LIFE LOOK LIKE AFTER THE WEDDING? Life after the wedding will include raising a baby. I am currently pregnant, and due in June 2022 so preparing for the little one to arrive. We are very excited for this next journey!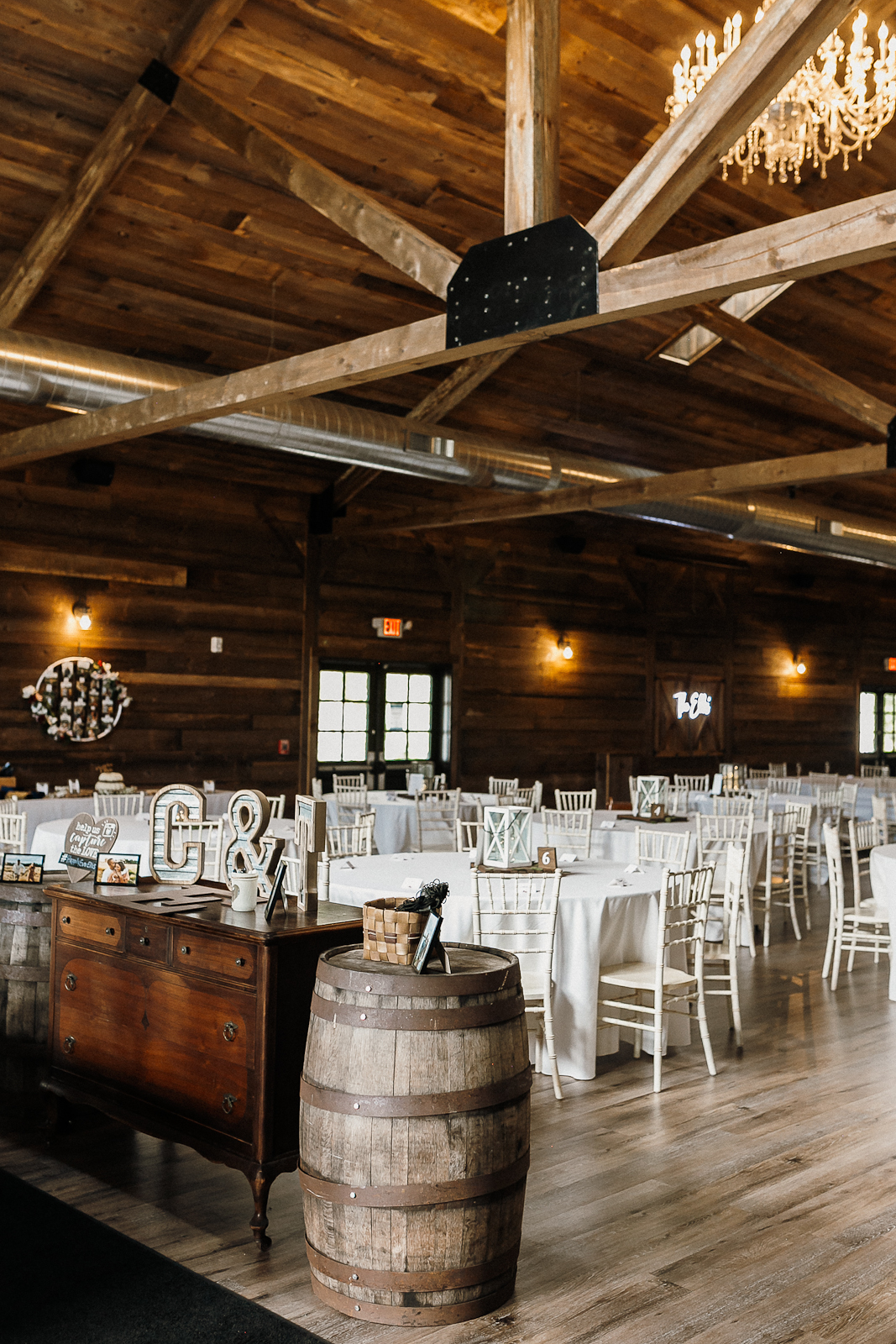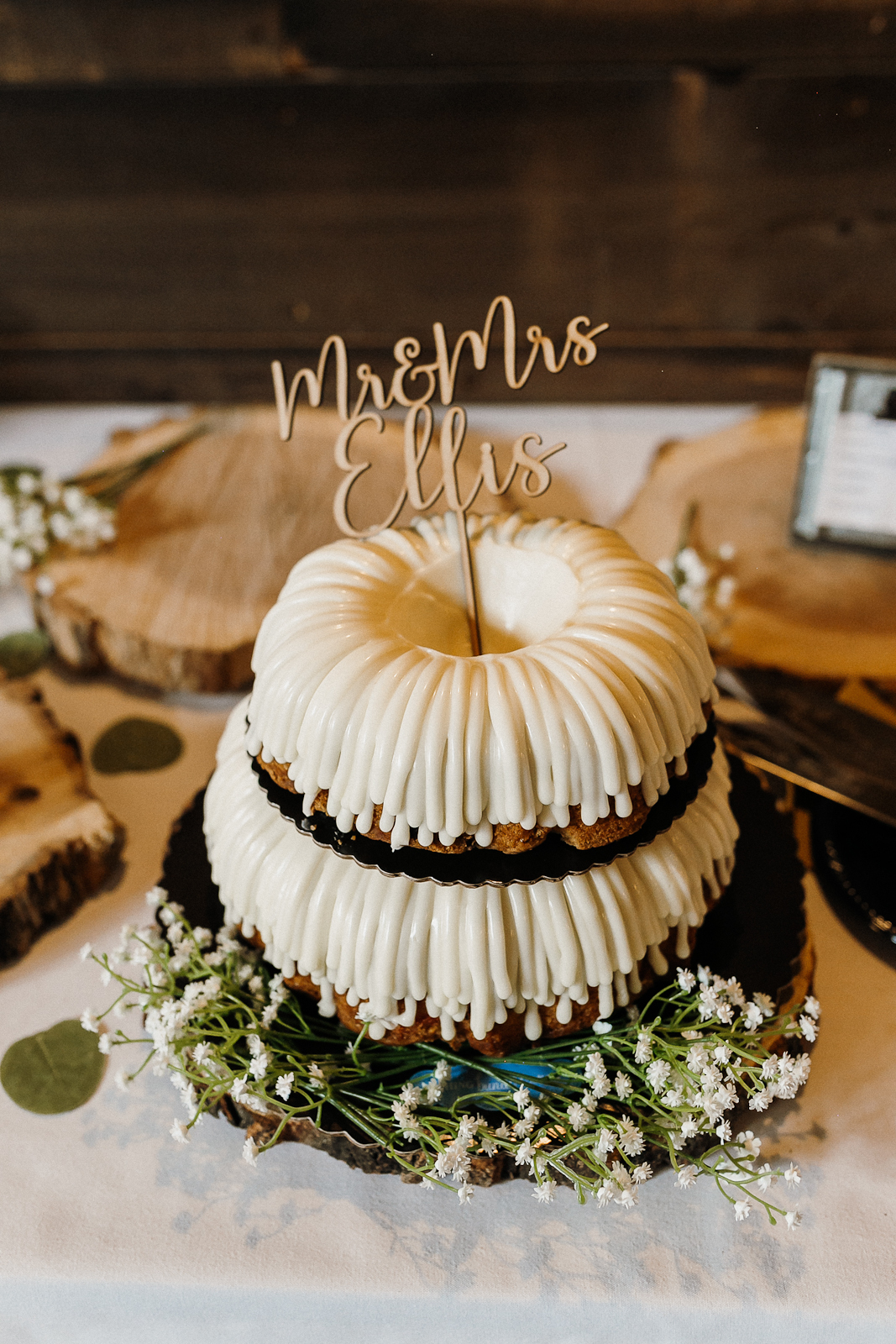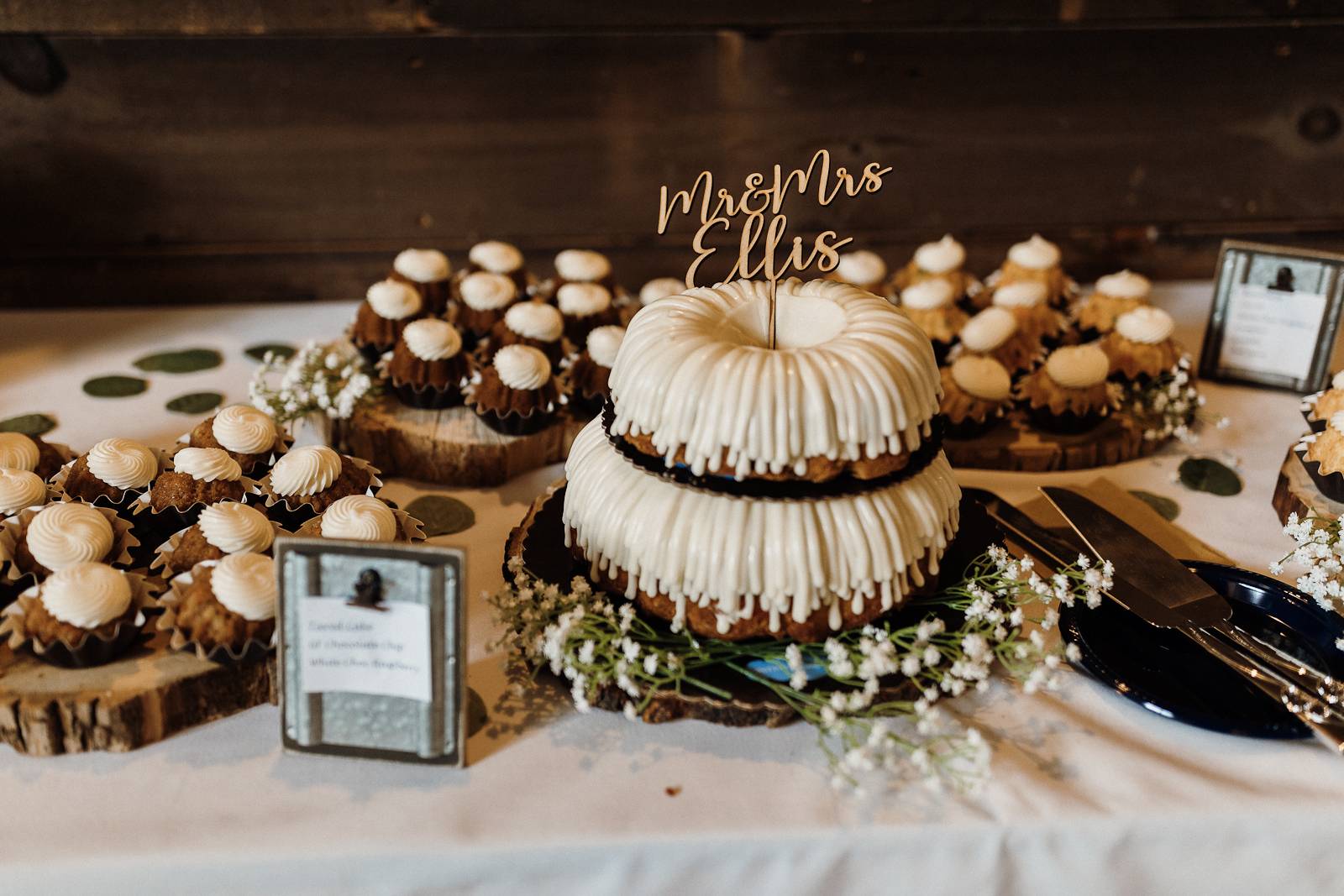 IS THERE ANY ADVICE YOU'D GIVE TO OTHER COUPLES PLANNING THEIR WEDDING? I loved that we had a longer engagement because it made the wedding planning process a lot less stressful and gave us more time to save money. We were engaged for about two years, and in the earlier months, we would tackle one thing a month, which worked very well. I would say don't rush the process and just enjoy being engaged. An additional piece of advice would also be to hire a day-of coordinator to ensure the day goes smoothly.