Courtney and Nick's beautiful June wedding day at Backroad Barn & Gardens in Davis, IL, was a rustic yet classic celebration of their love surrounded by friends and family! Captured by Blu Photography & Design, these two high school sweethearts finally became husband and wife, and we get to see ALL of the stunning details from their incredible Midwestern day. Enjoy!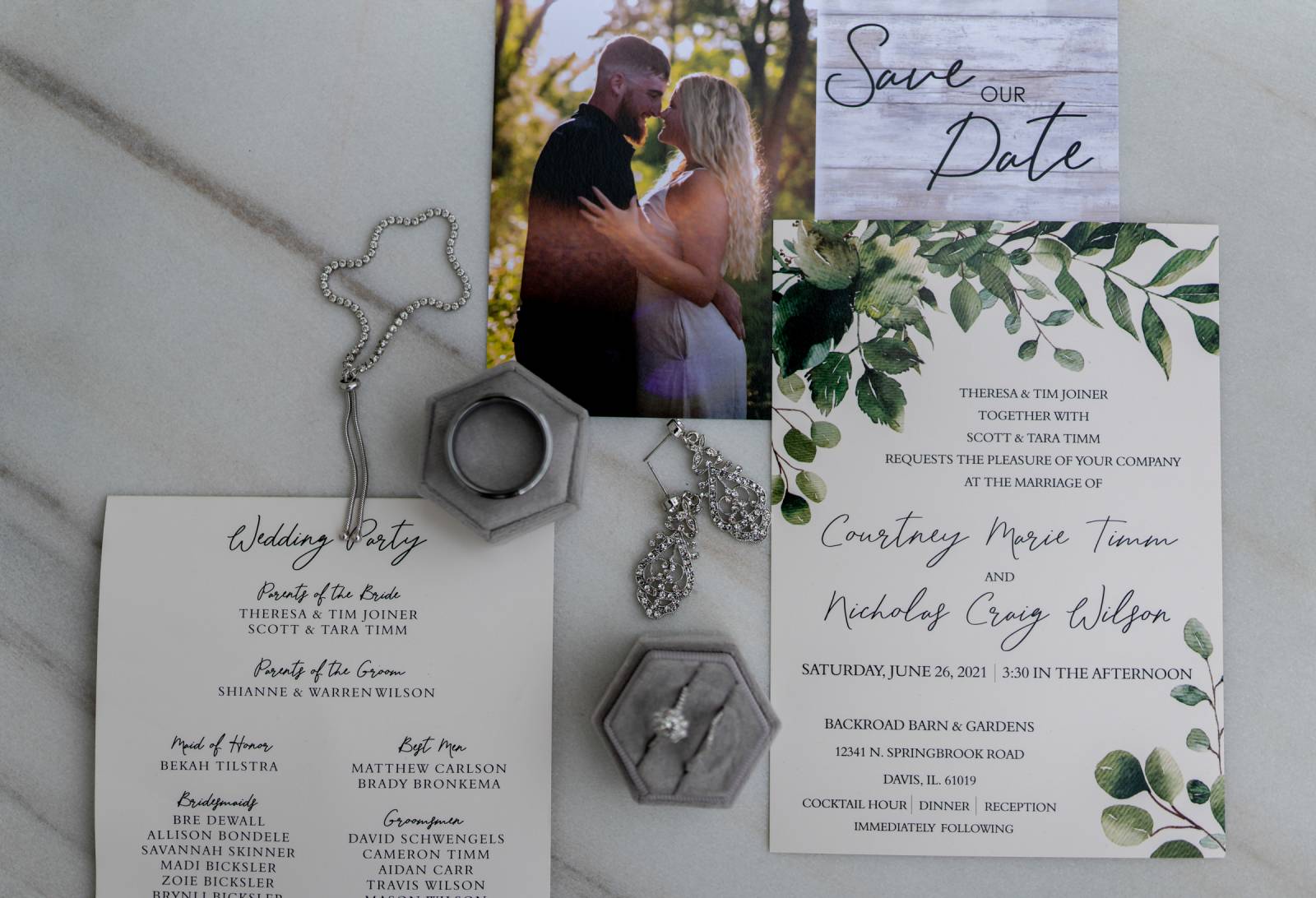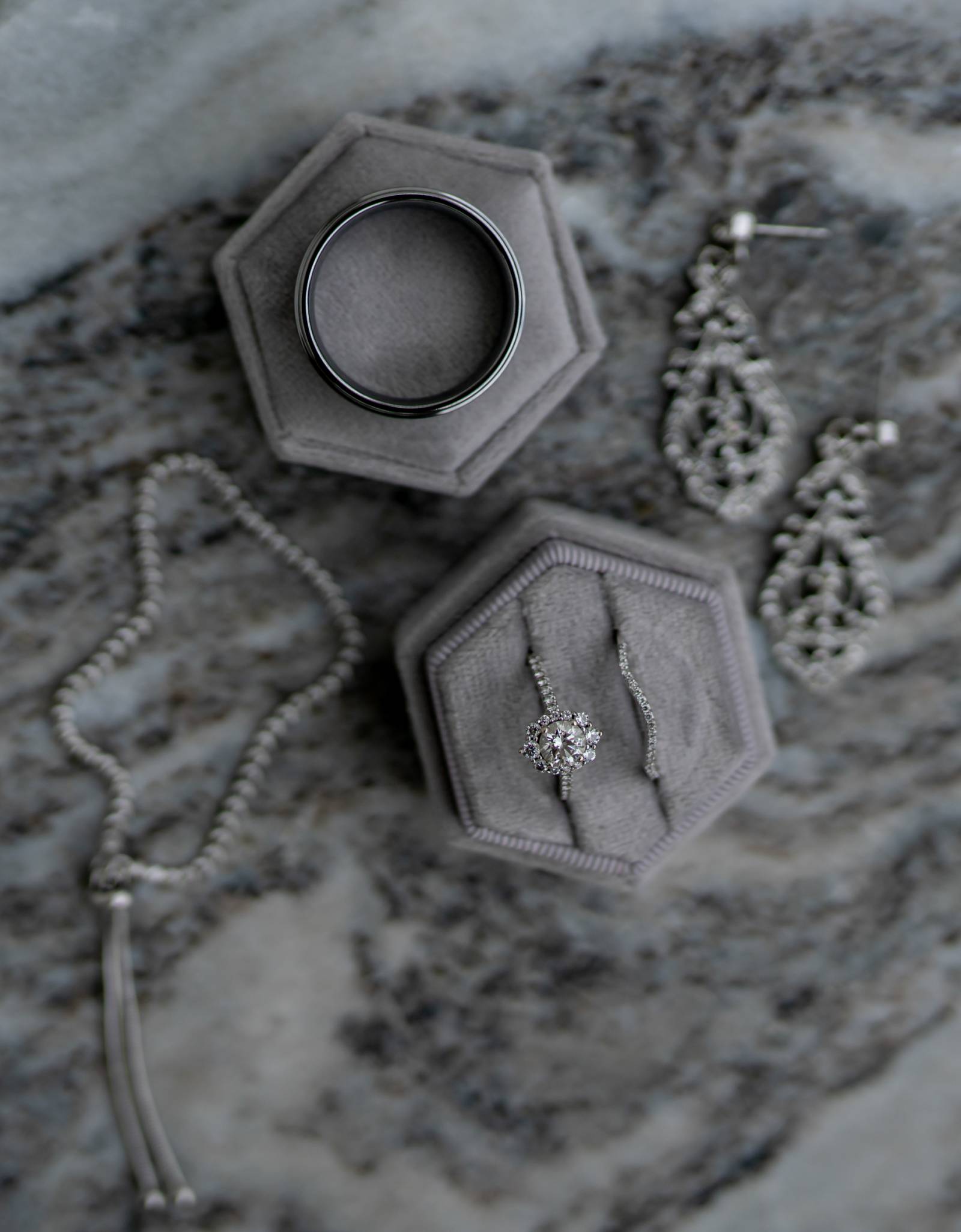 NAME OF COUPLE: Courtney + Nicholas
WEDDING DATE: 06/26/2021
HOW DID YOU MEET? We met at a bonfire when I (Courtney) was in 8th grade, and Nick was a sophomore but didn't start talking until we sat next to one another in PE class when I was a freshman in high school, and Nick was a junior!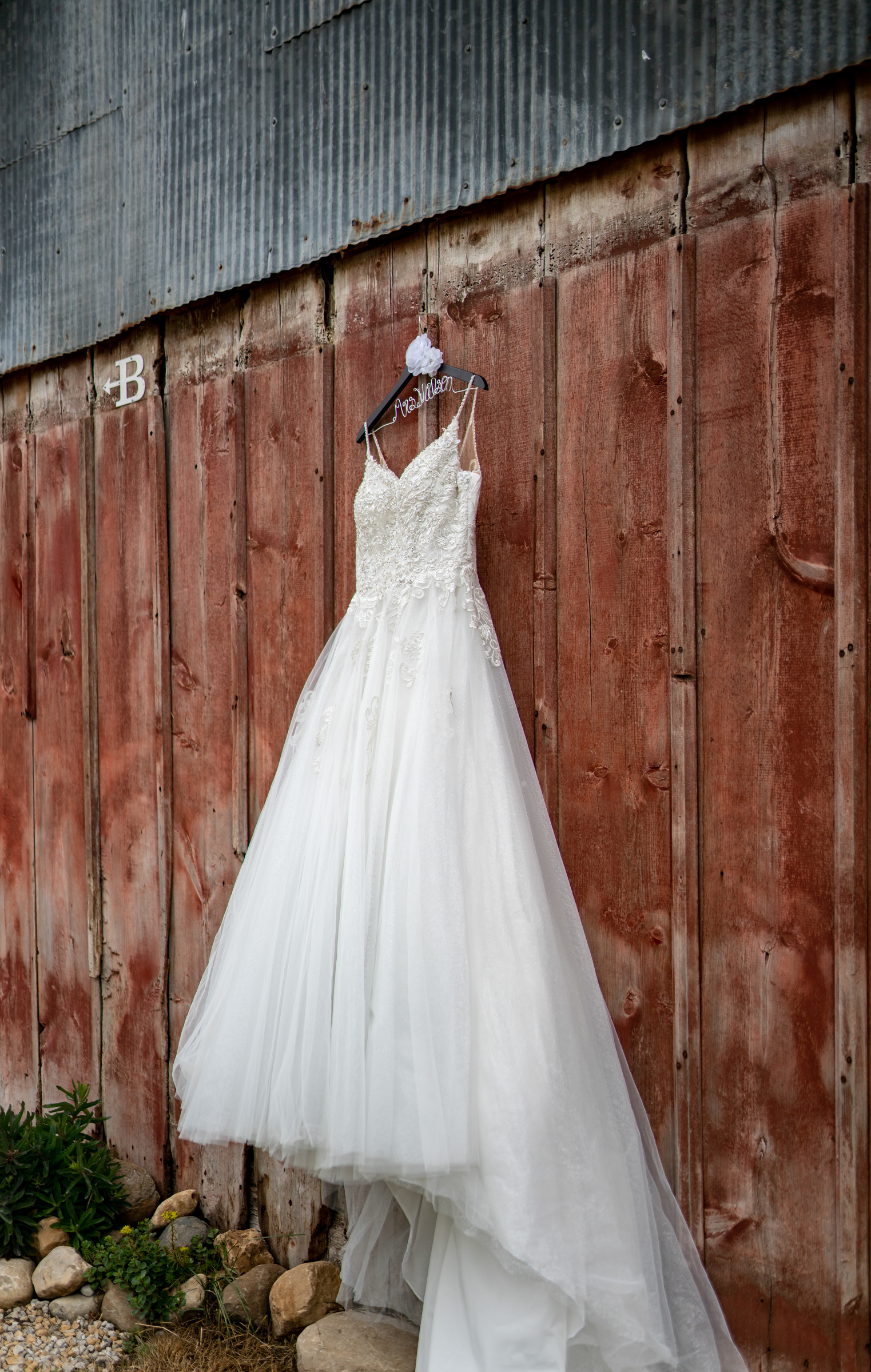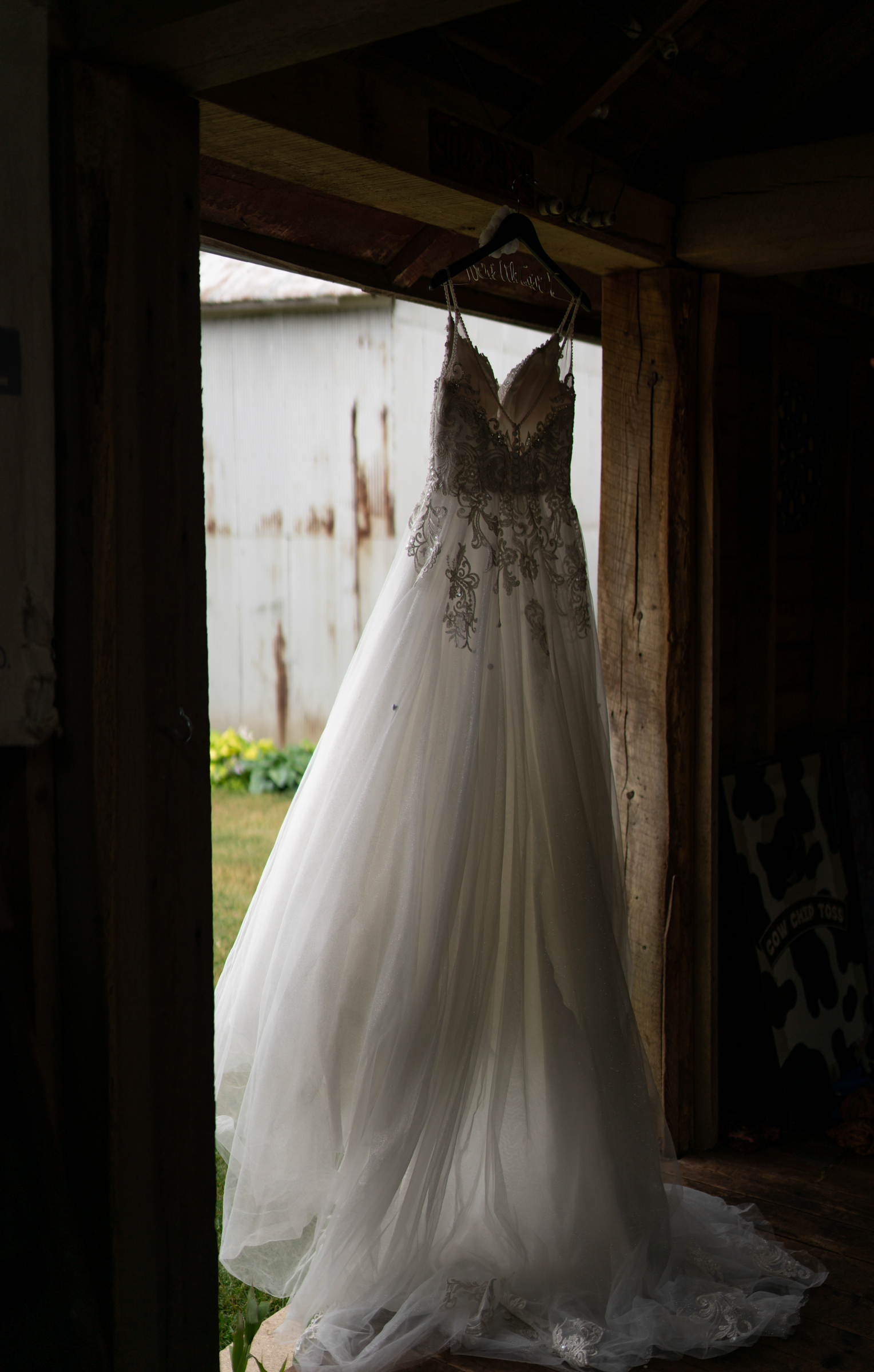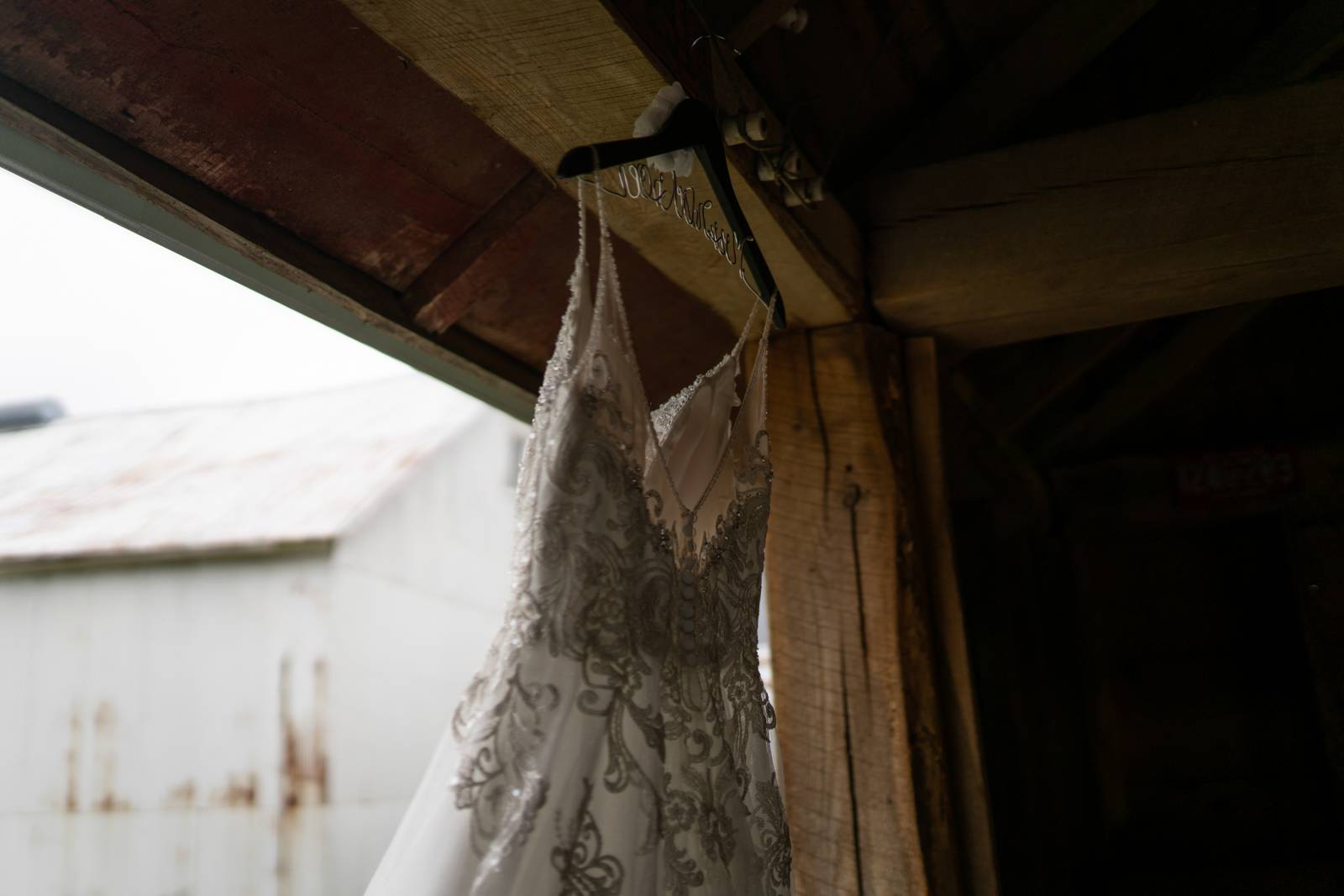 HOW DID YOU KNOW YOU HAD FOUND "THE ONE?" I knew I found the one when Nick and I made it through the adversity of me still being in high school and him being out in the real world working an hour and a half away. Even working that far away, He did his best to make it to every sports game I had, and he showed his love for me in many other ways. I just knew when I graduated high school that I was going to marry this man.
Nick says, "I always knew I wanted to marry her because I just loved her so much. I knew that if we could make it through not seeing each other all the time, then we would stay together forever."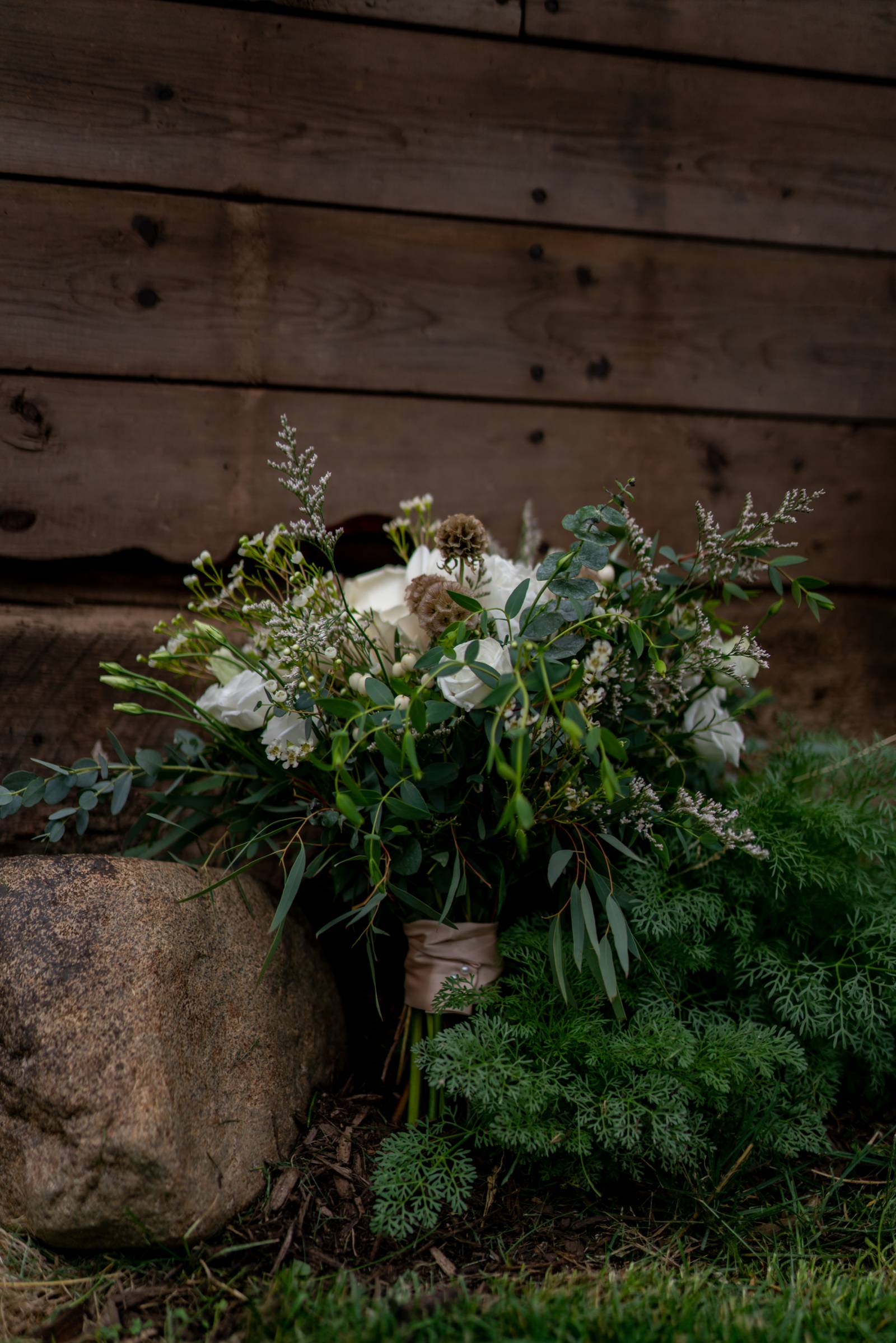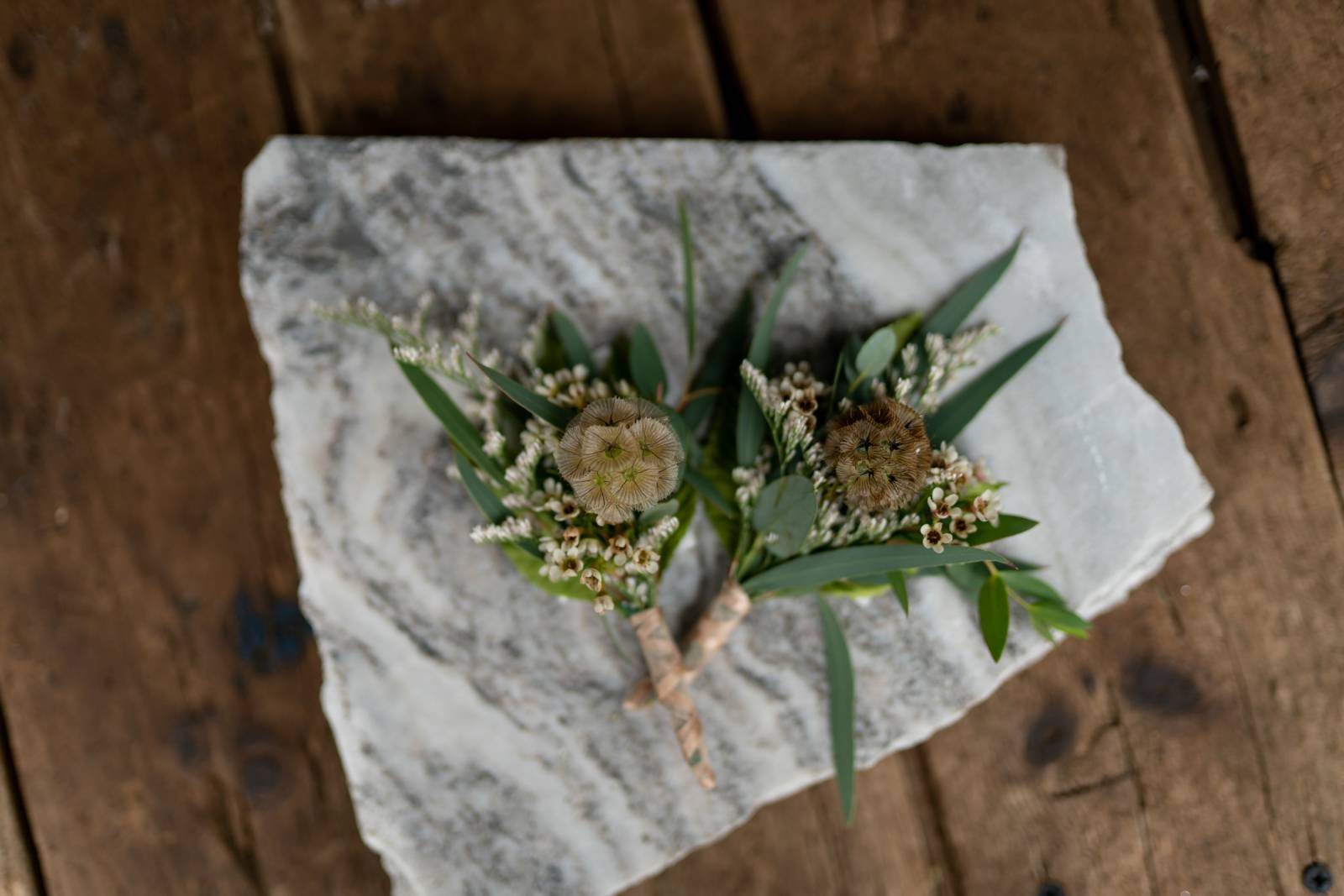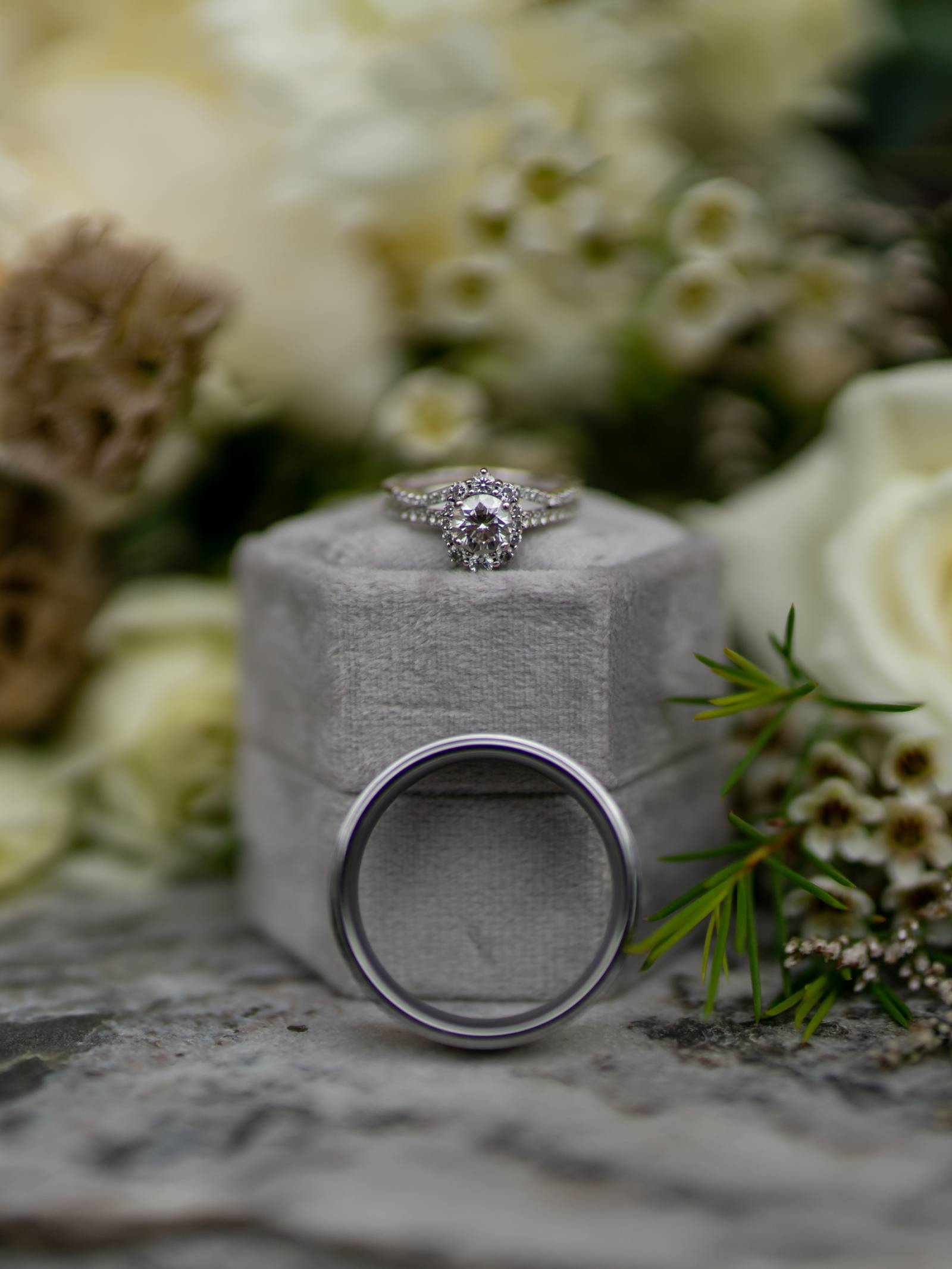 TELL US ABOUT YOUR PROPOSAL: Nick and I always take a trip in the fall, and in 2019, I told him it was his turn to pick where we go and plan the trip since I always do it. This time Nick planned it but wouldn't tell me where we were going or doing. All I knew is that we were staying in a hotel somewhere north. On the day we left, his best friend showed up and said he was coming with us, and being honest, I wasn't very thrilled because I thought it was a trip for just us. We left and drove to the "hotel," but Nick actually had a house on a lake for us. A few hours after being there, my best friend and brother surprisingly showed up and told me they were staying for the weekend too. Then later that night, more of our friends showed up - it was so fun! The next day Nick proposed to me when we were sightseeing waterfalls. He did so well and put so much thought and effort into it to surprise me!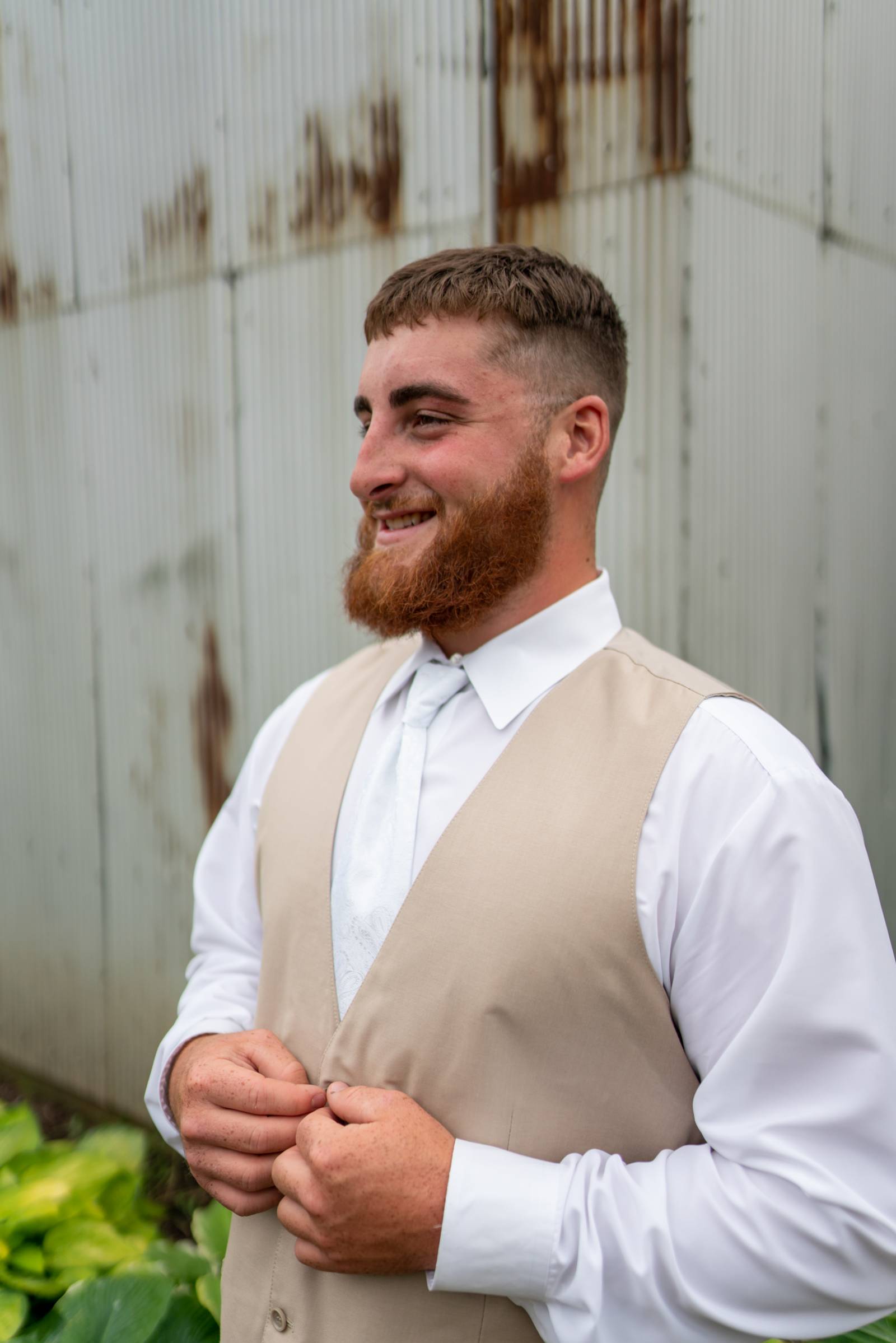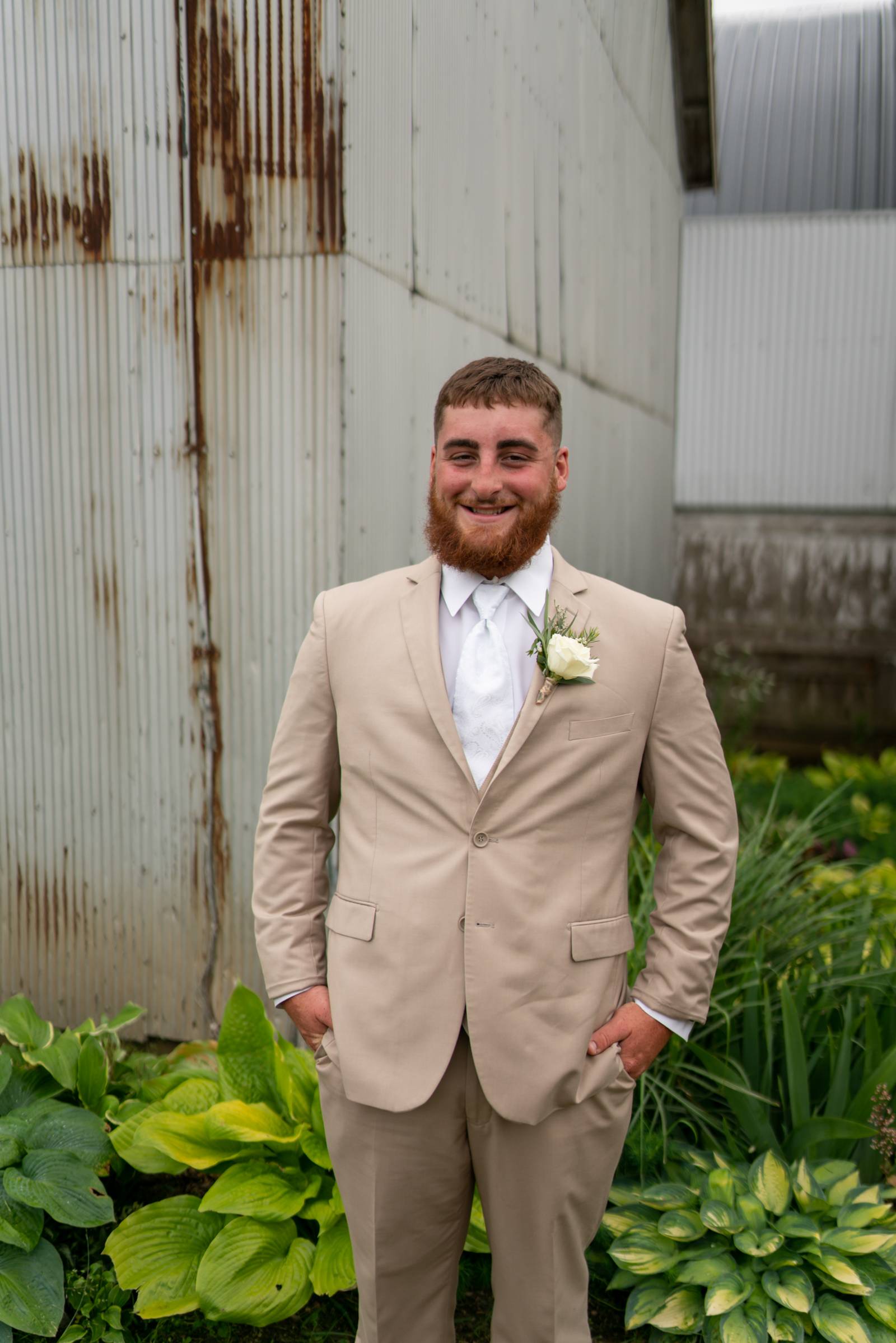 DESCRIBE YOUR WEDDING ATTIRE: I wore a white ball gown style dress with beautiful pearl detail and sparkly tulle. Nick wore a tan suit with a white tie and brown dress shoes.
HOW WOULD YOU DESCRIBE YOUR WEDDING THEME/STYLE IN FIVE WORDS OR LESS? Rustic yet Classic.
WHAT WAS YOUR WEDDING COLOR PALETTE? Sage green, desert rose, and champagne.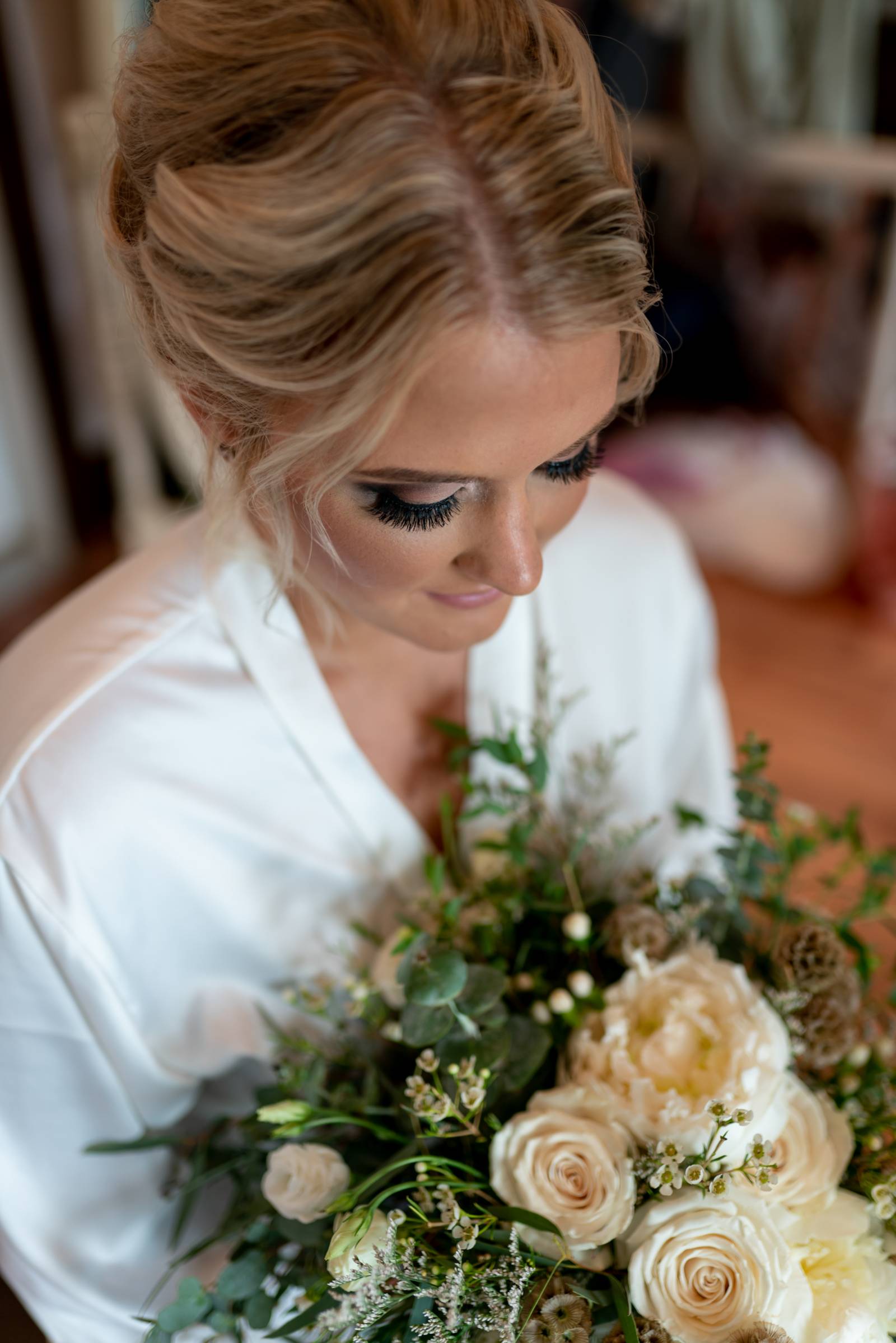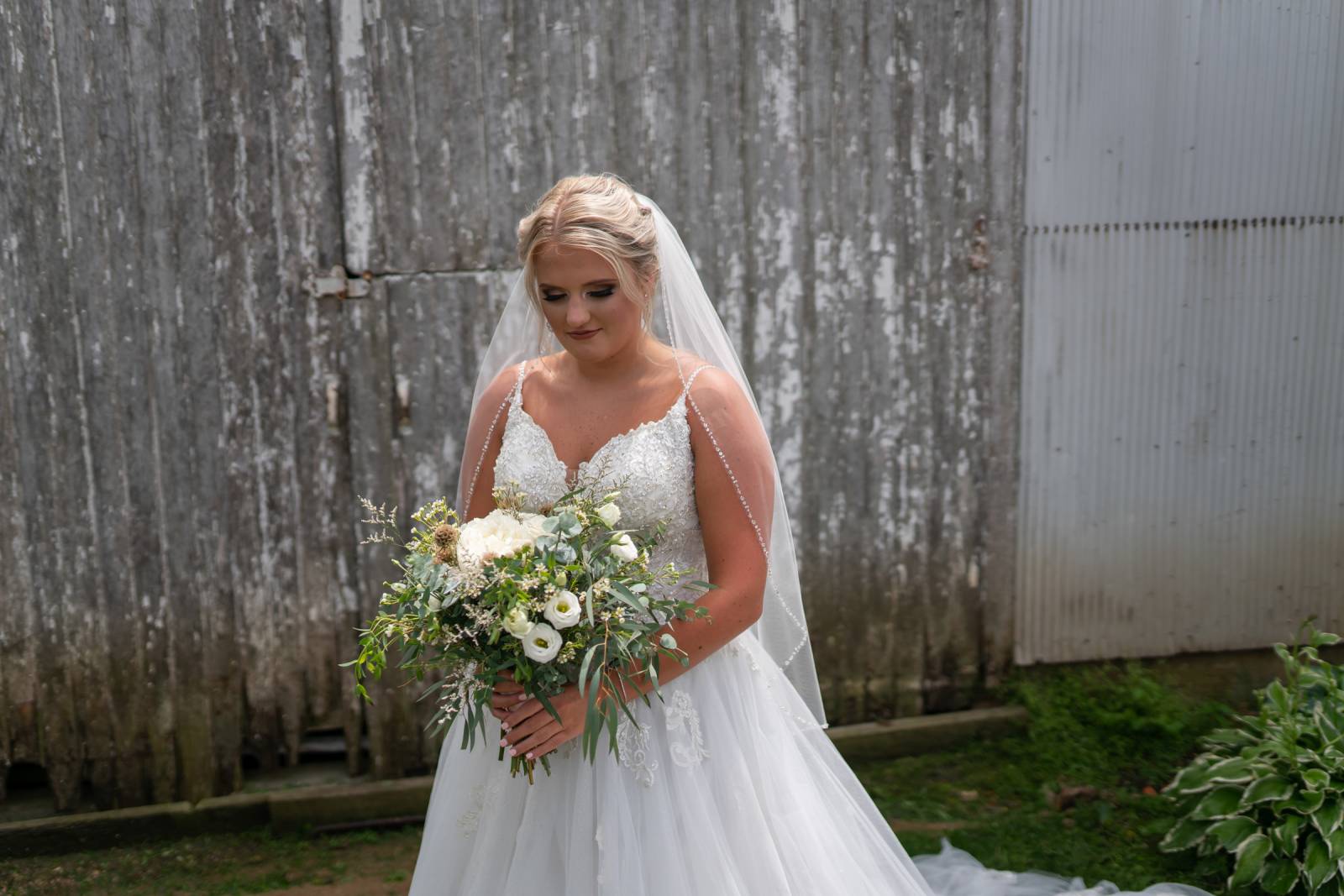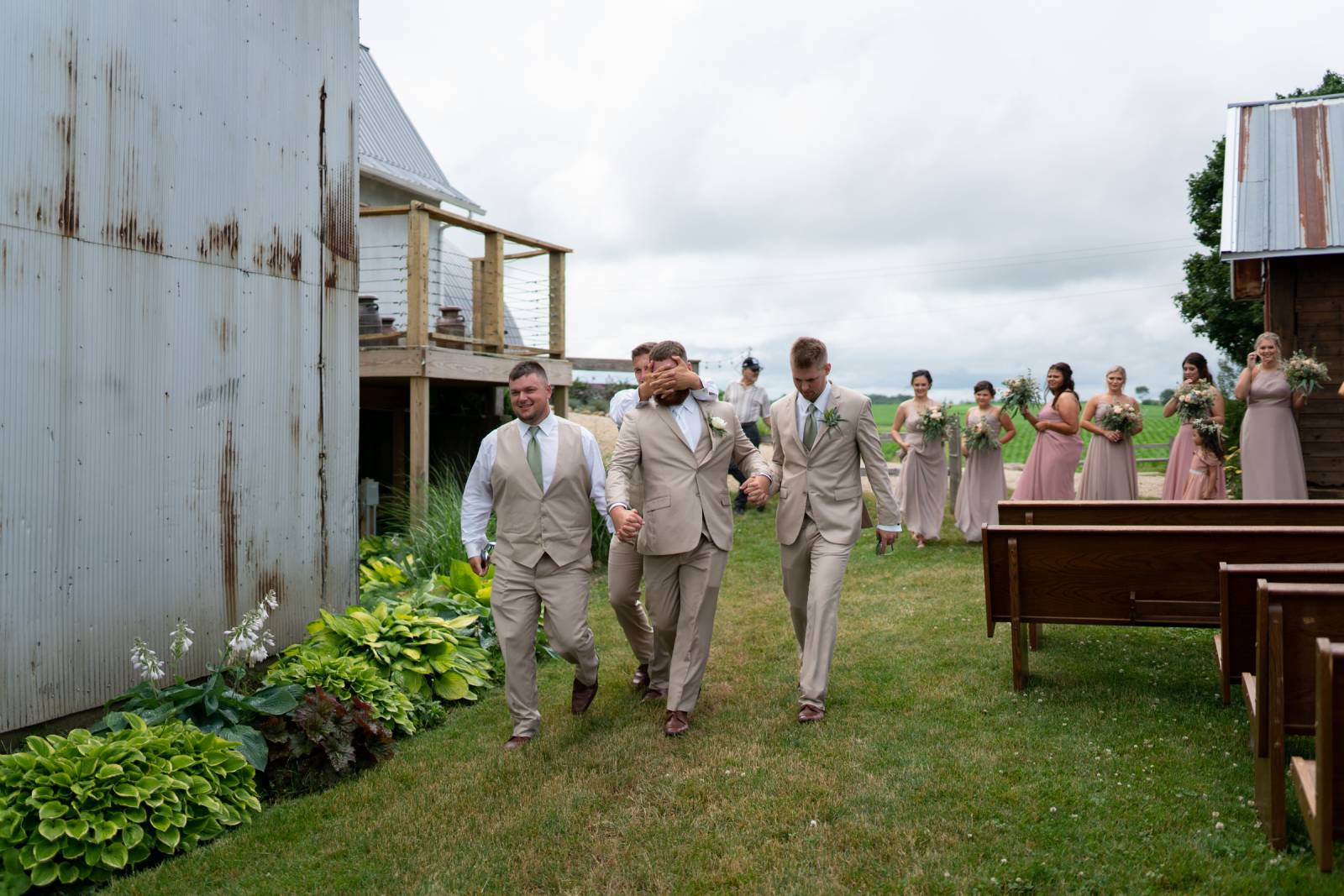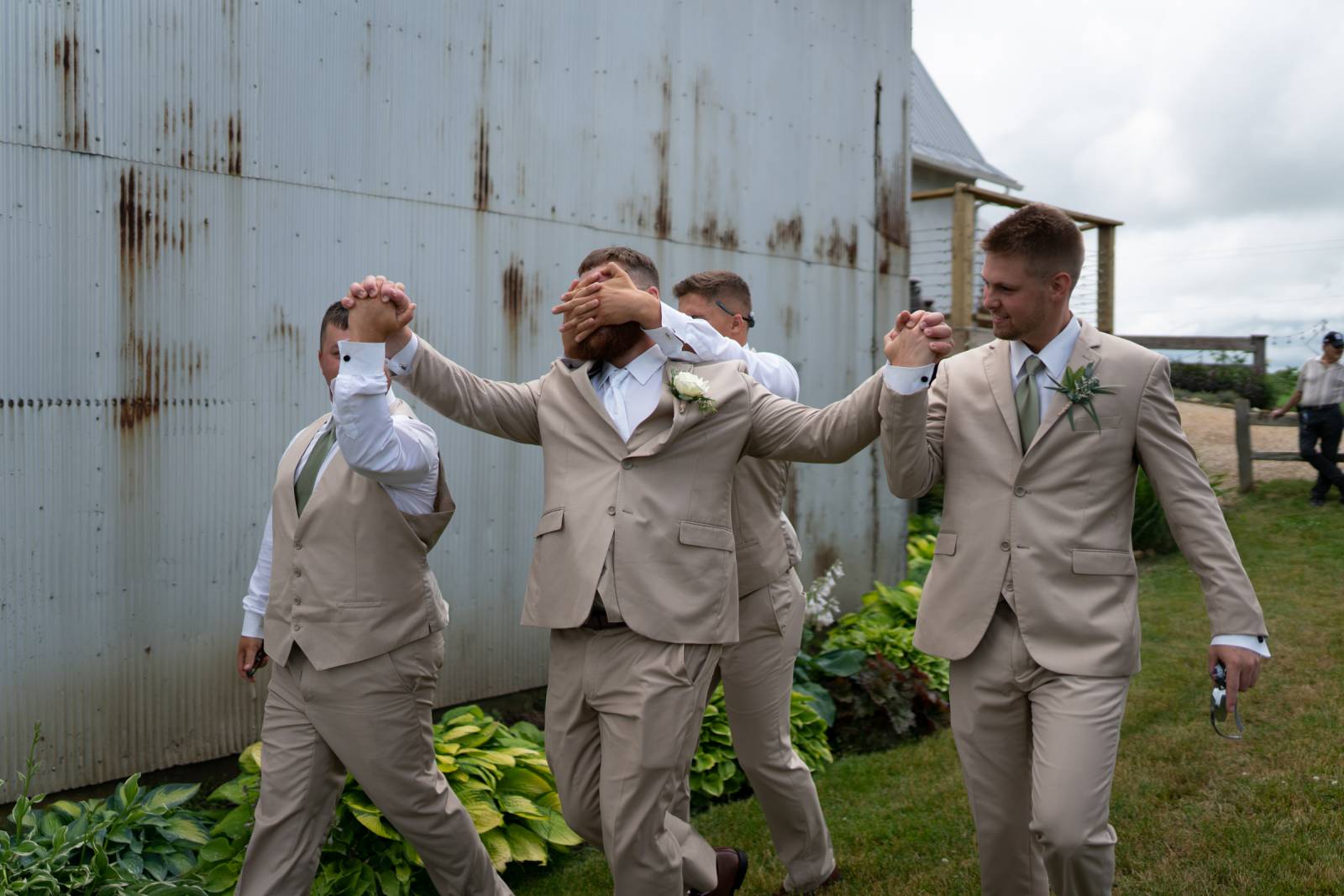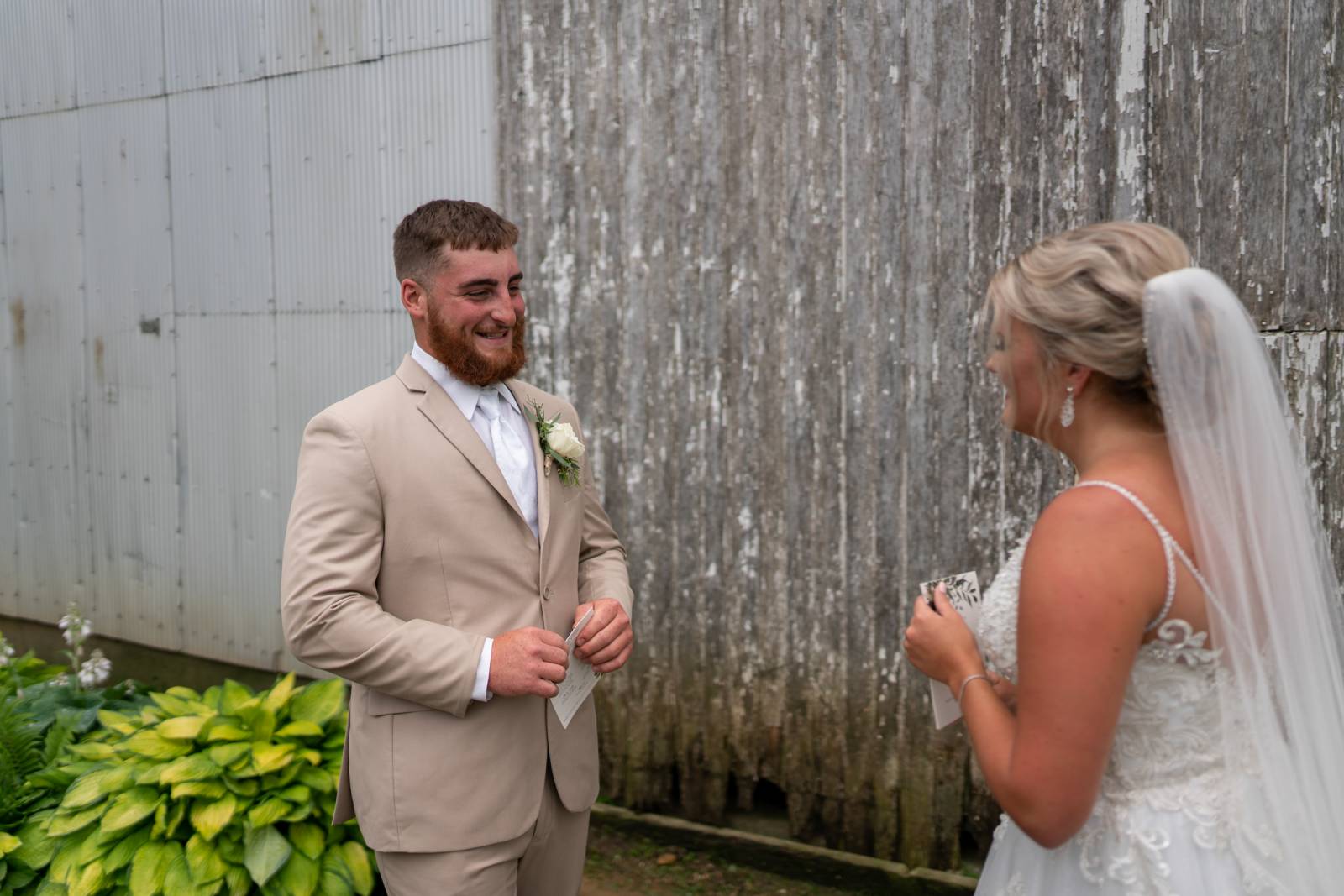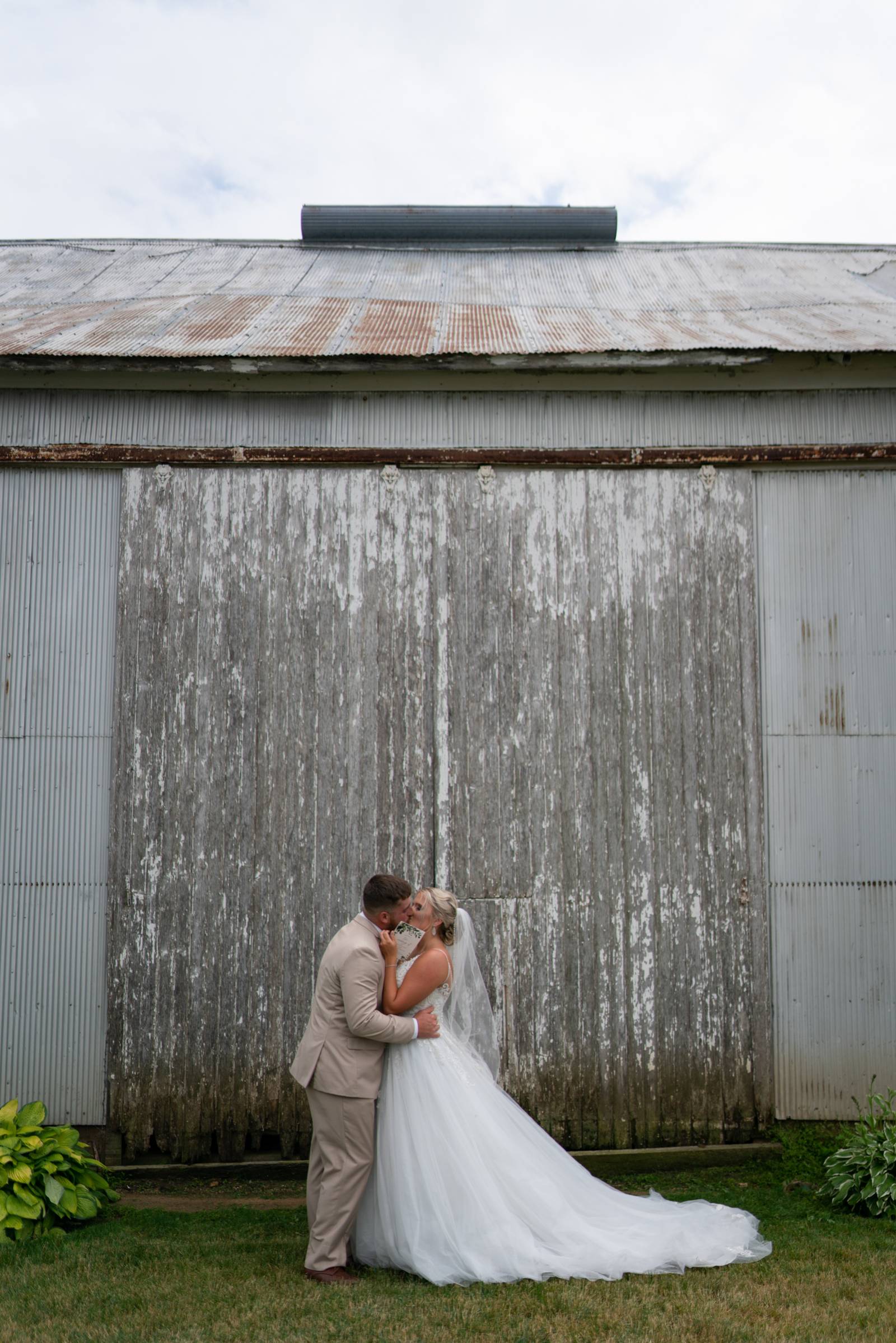 DESCRIBE YOUR WEDDING FLOWERS: White peonies, white roses, eucalyptus, and greenery - they were absolutely beautiful!
WHAT WAS YOUR INSPIRATION/DESIGN CONCEPT FOR YOUR OVERALL CEREMONY AND RECEPTION DECOR? Lots of whites and greenery, nothing too flashy, with subtle hints of color like greens and desert rose colors. We wanted it to feel rustic but still classic!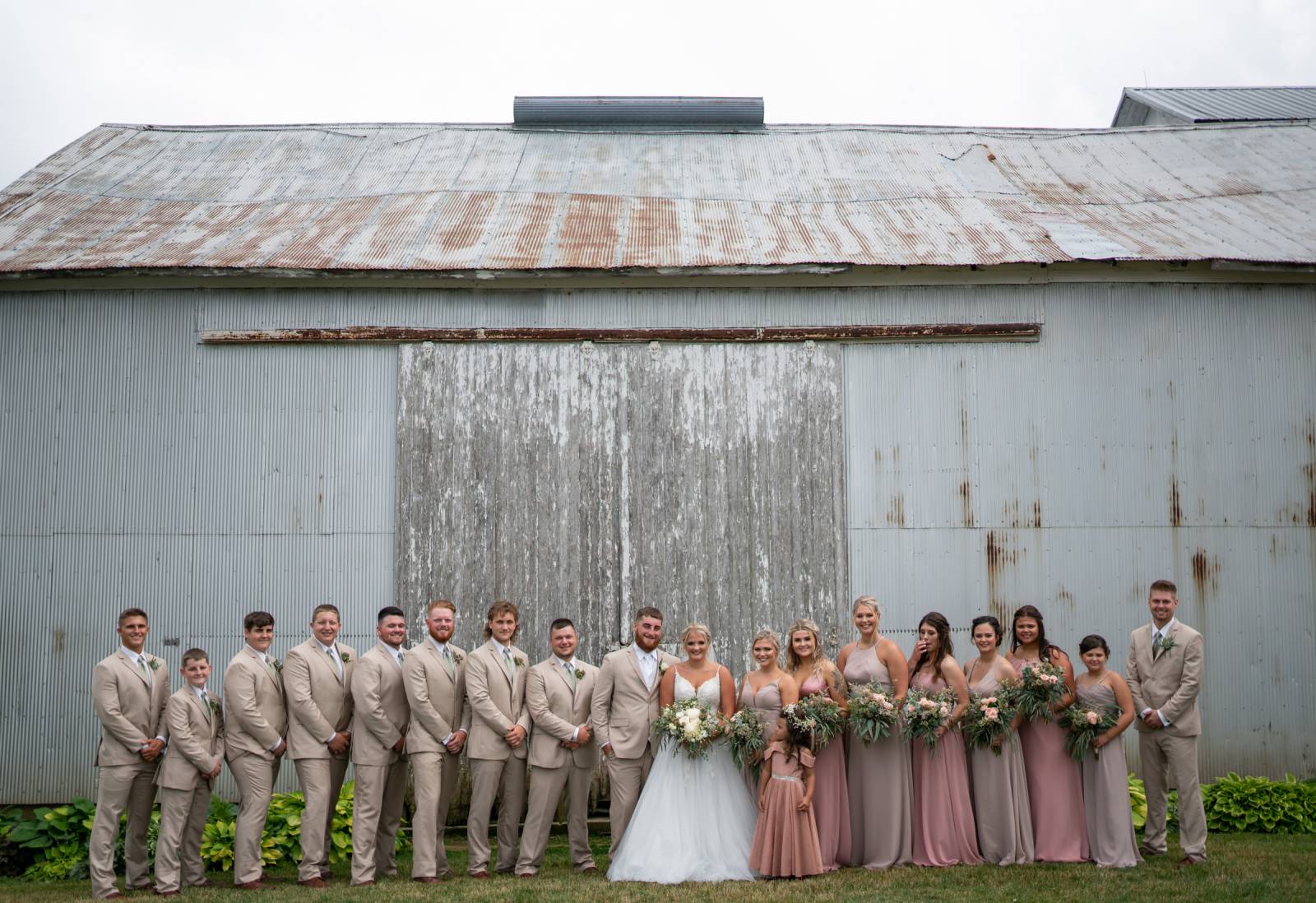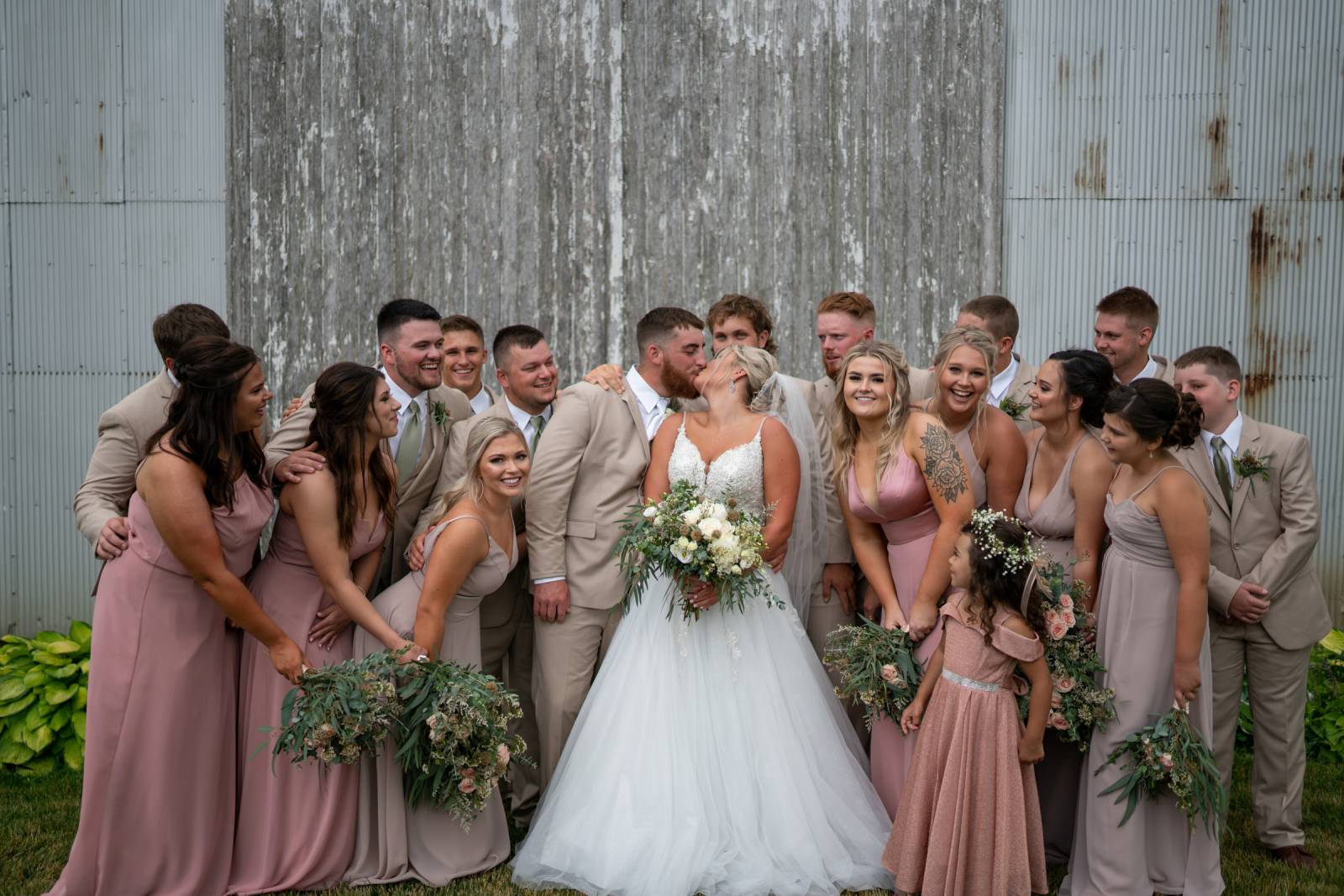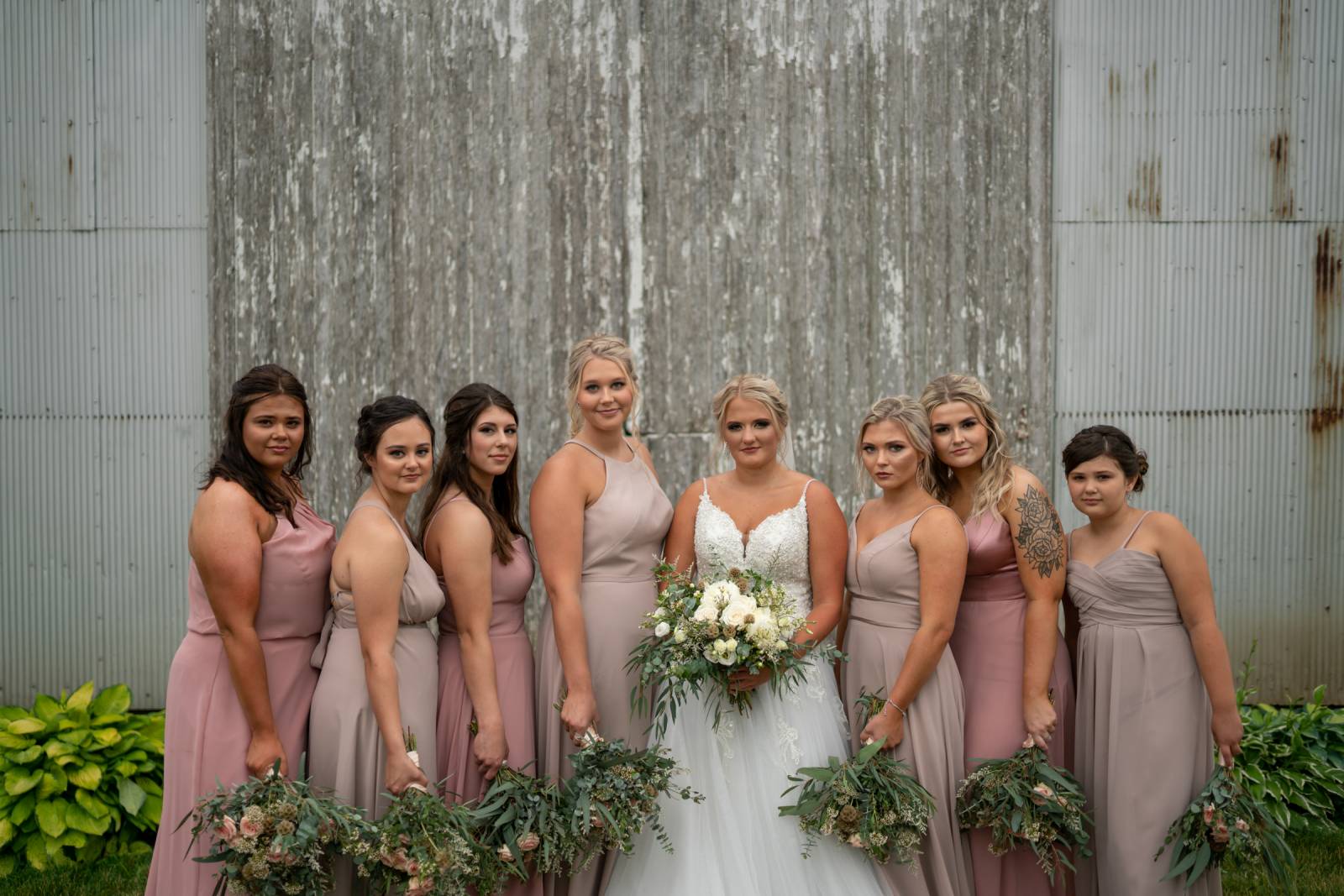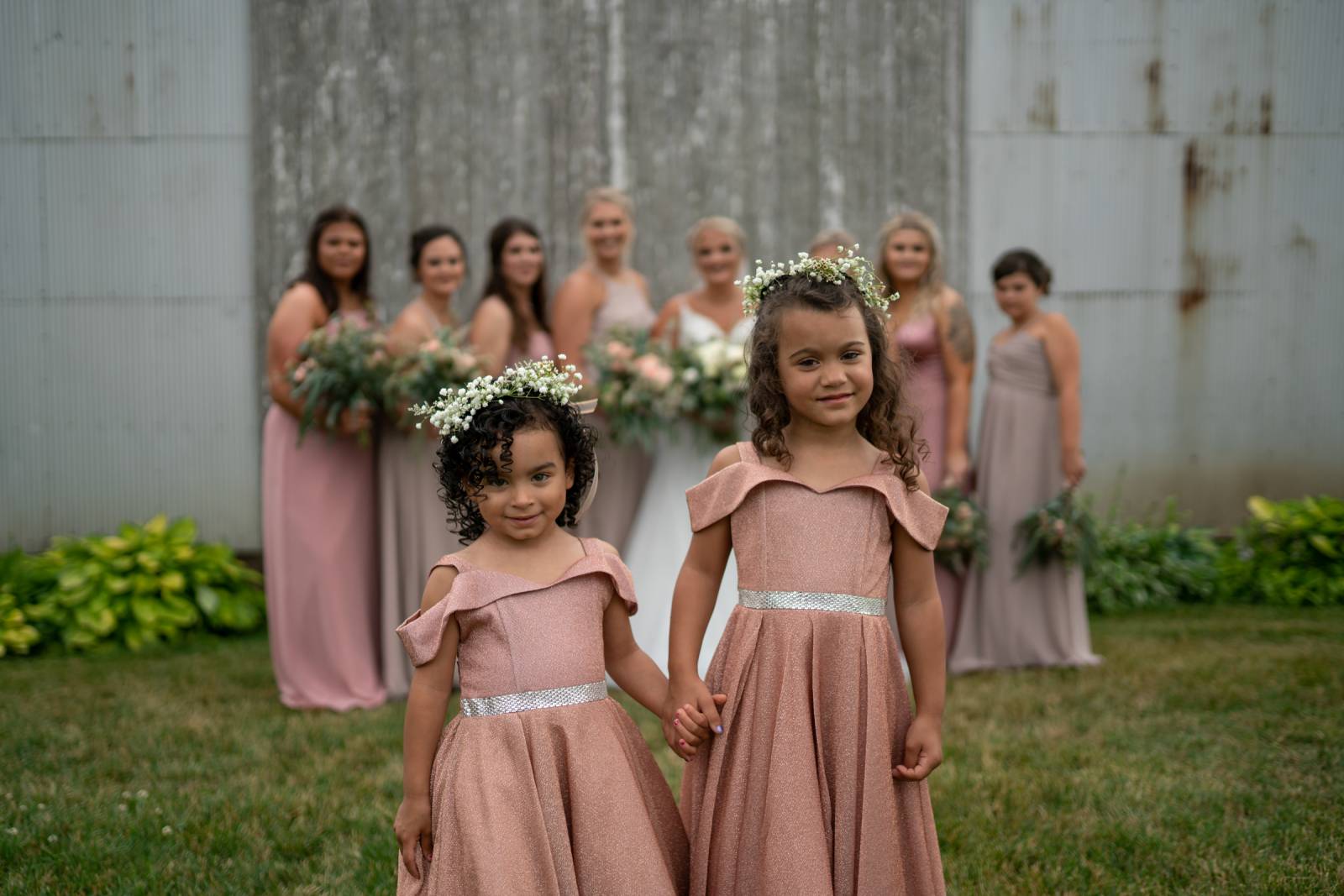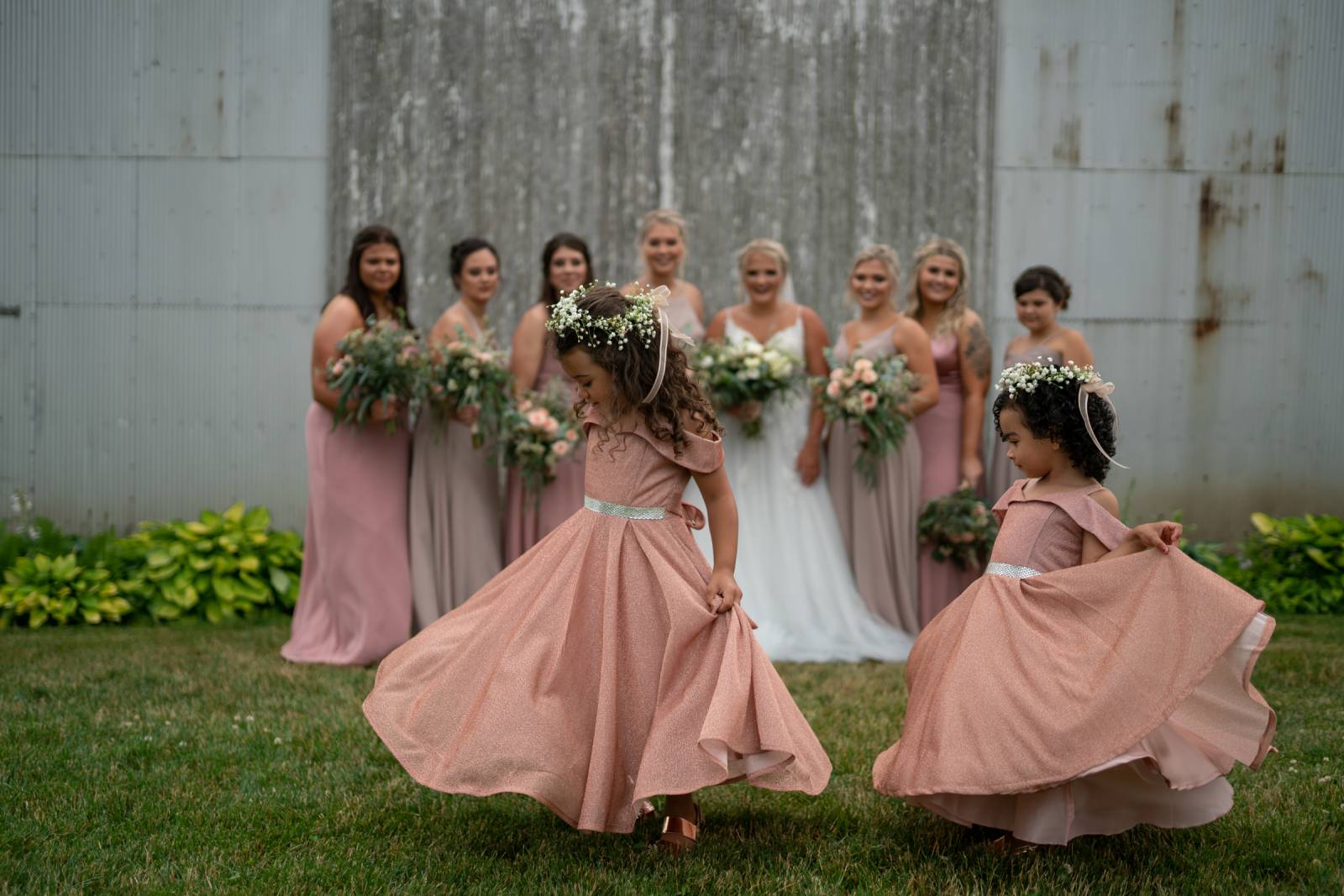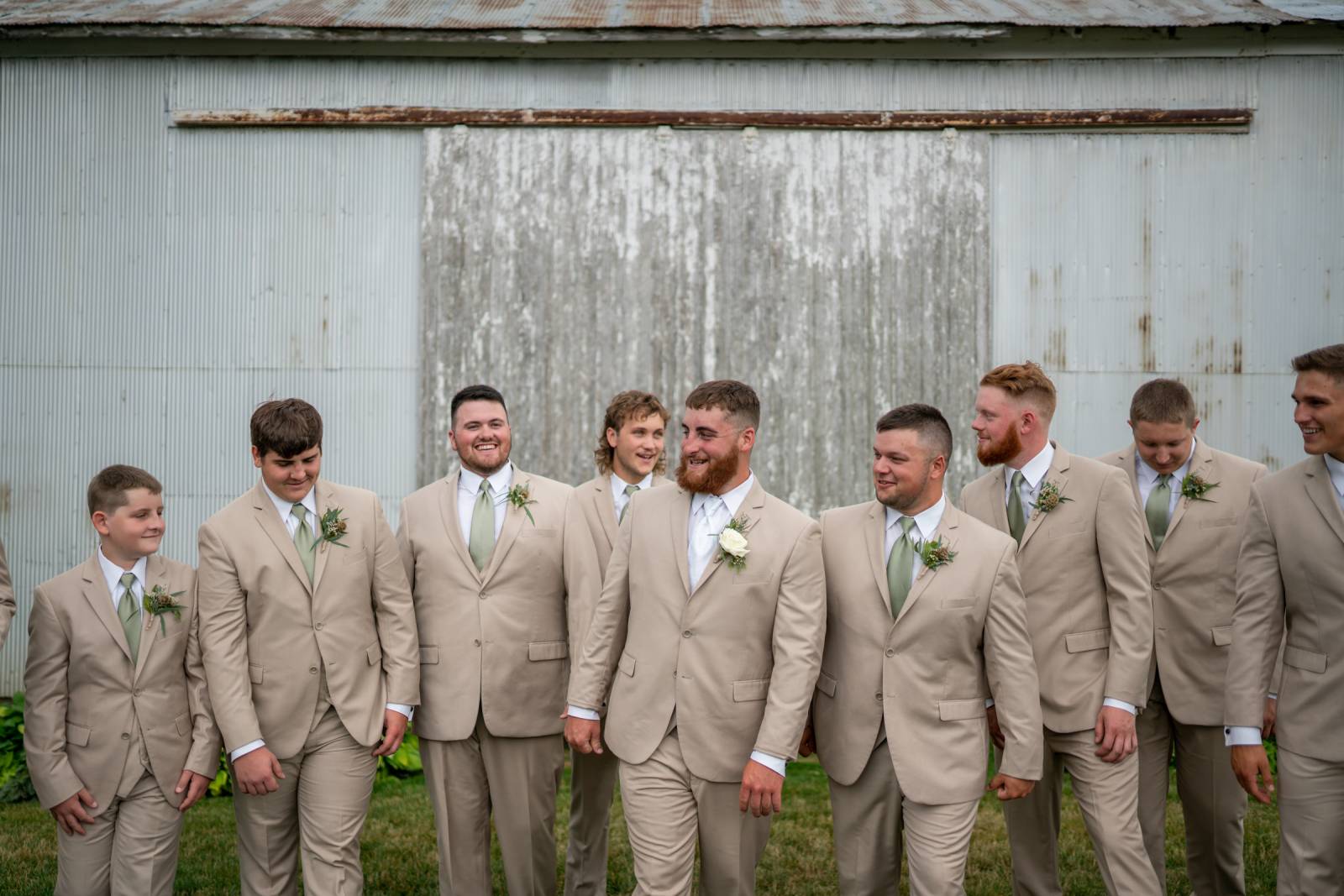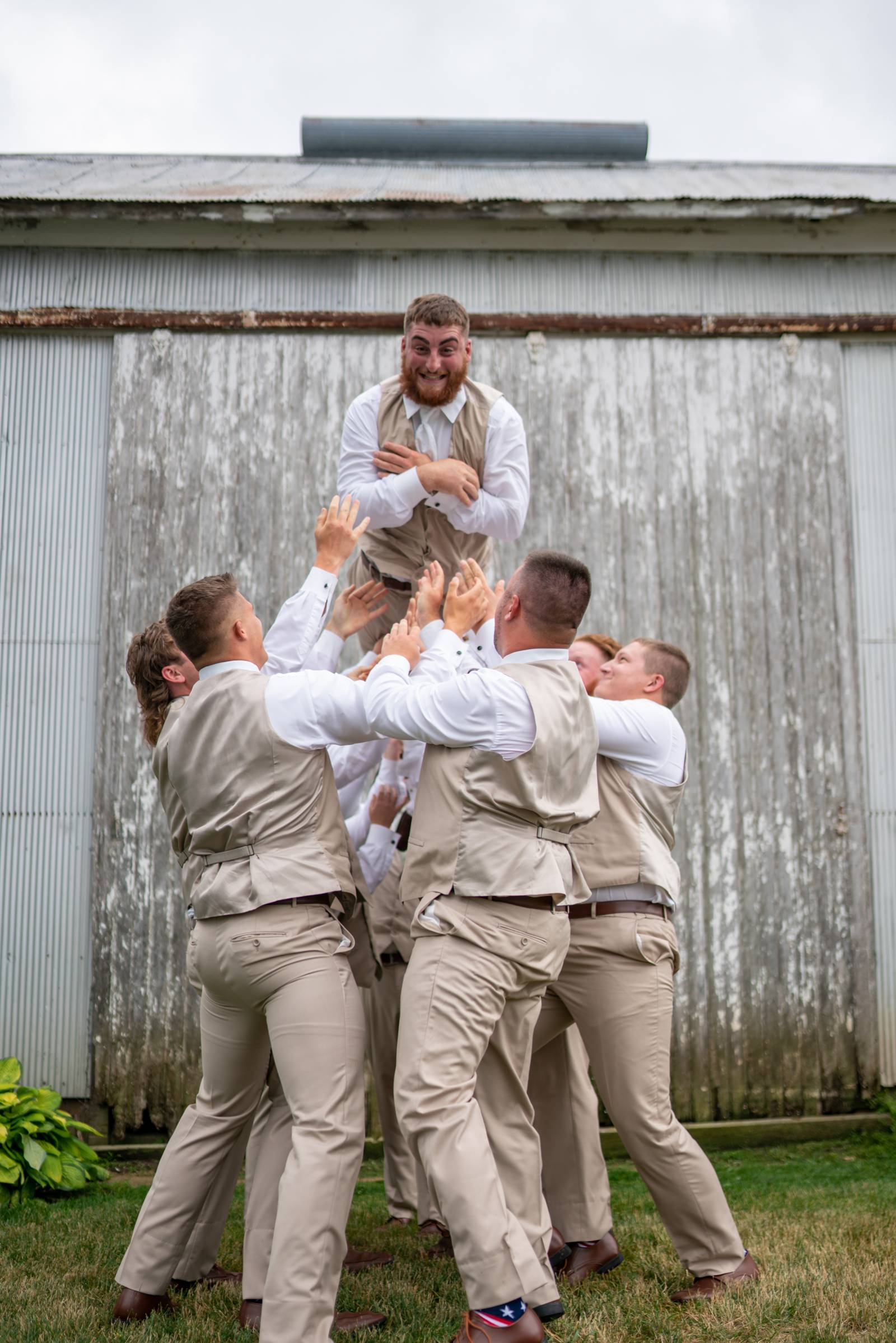 TELL US ABOUT THE FOOD, DESSERT, AND ANY SPECIALTY BEVERAGES ON THE MENU: We had smoked pulled pork, smoked mac & cheese, BBQ baked beans, chips, and fruit salad. For dessert, we had an assortment of pies, cookies, and cake! All drinks were complimentary for our guests, and we served Bud Light, Busch Light, Moscato D'asti, and all sorts of seltzers!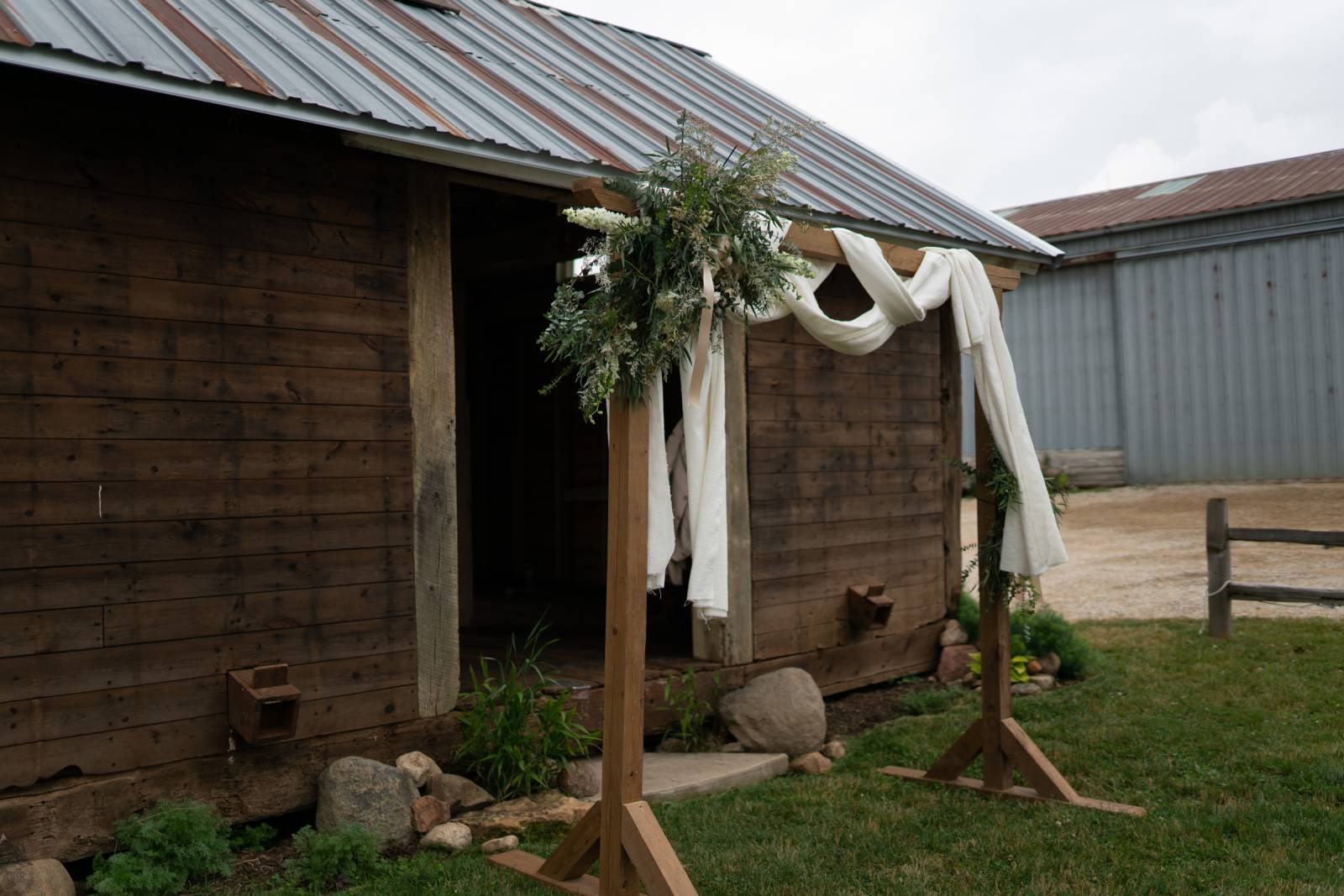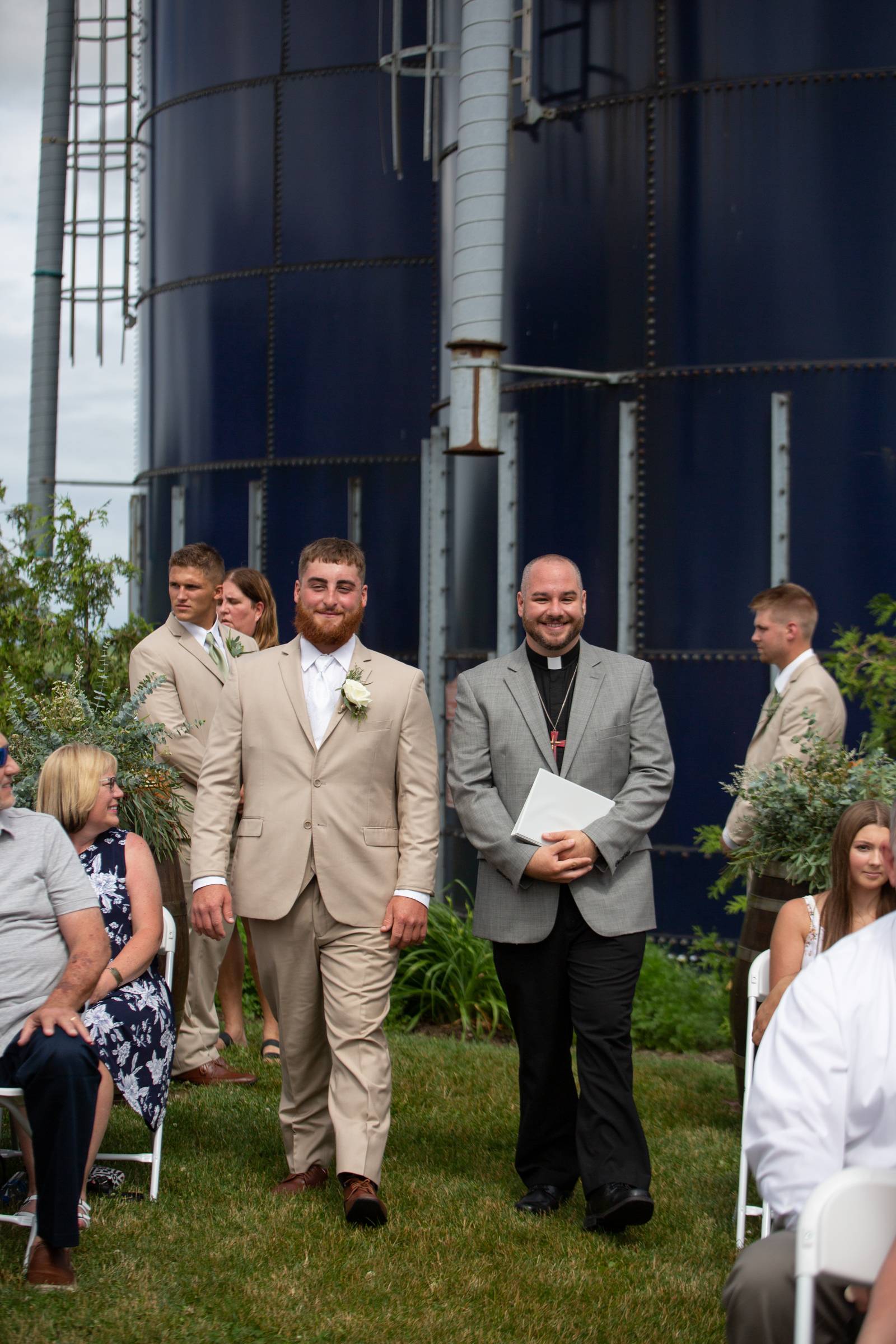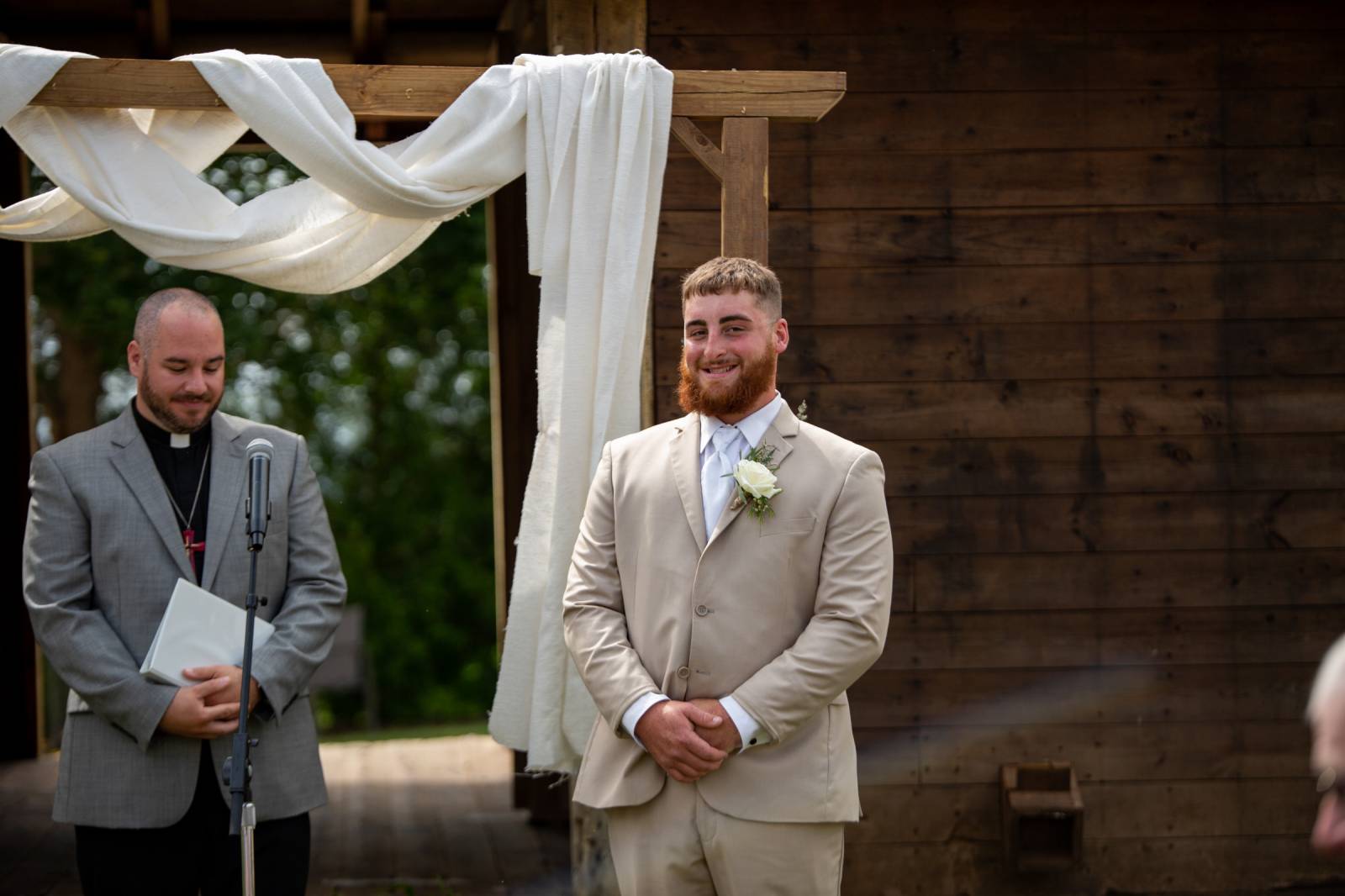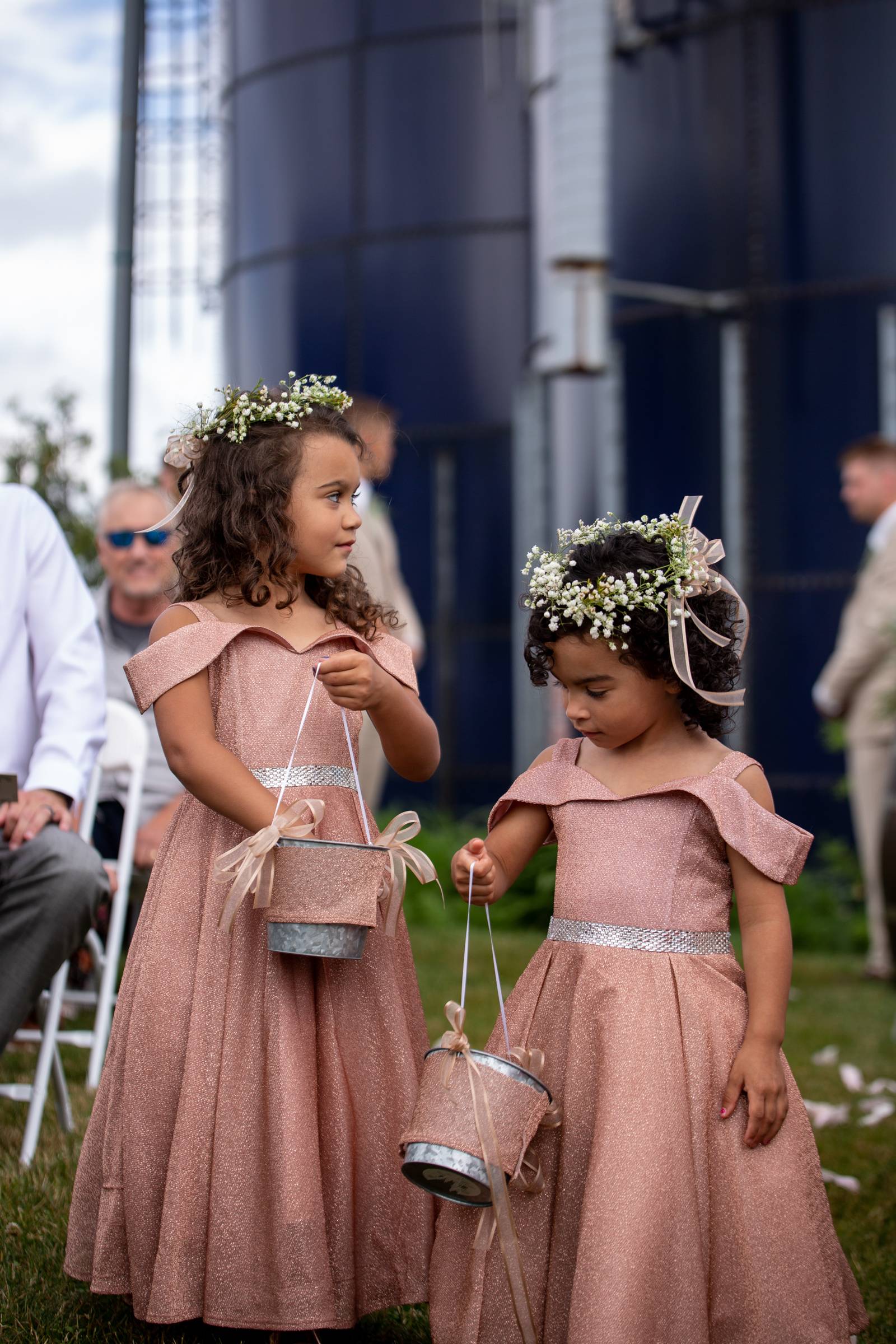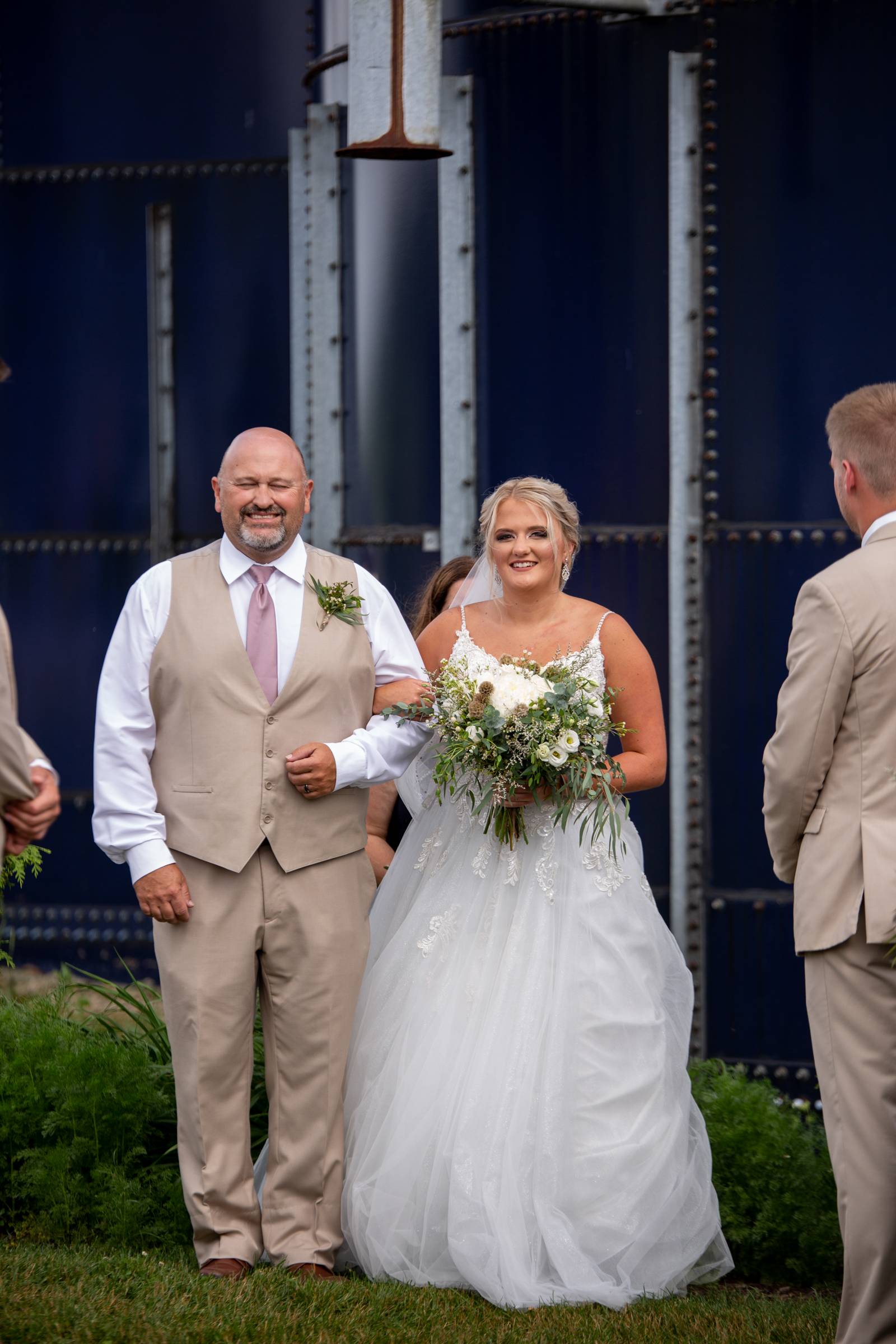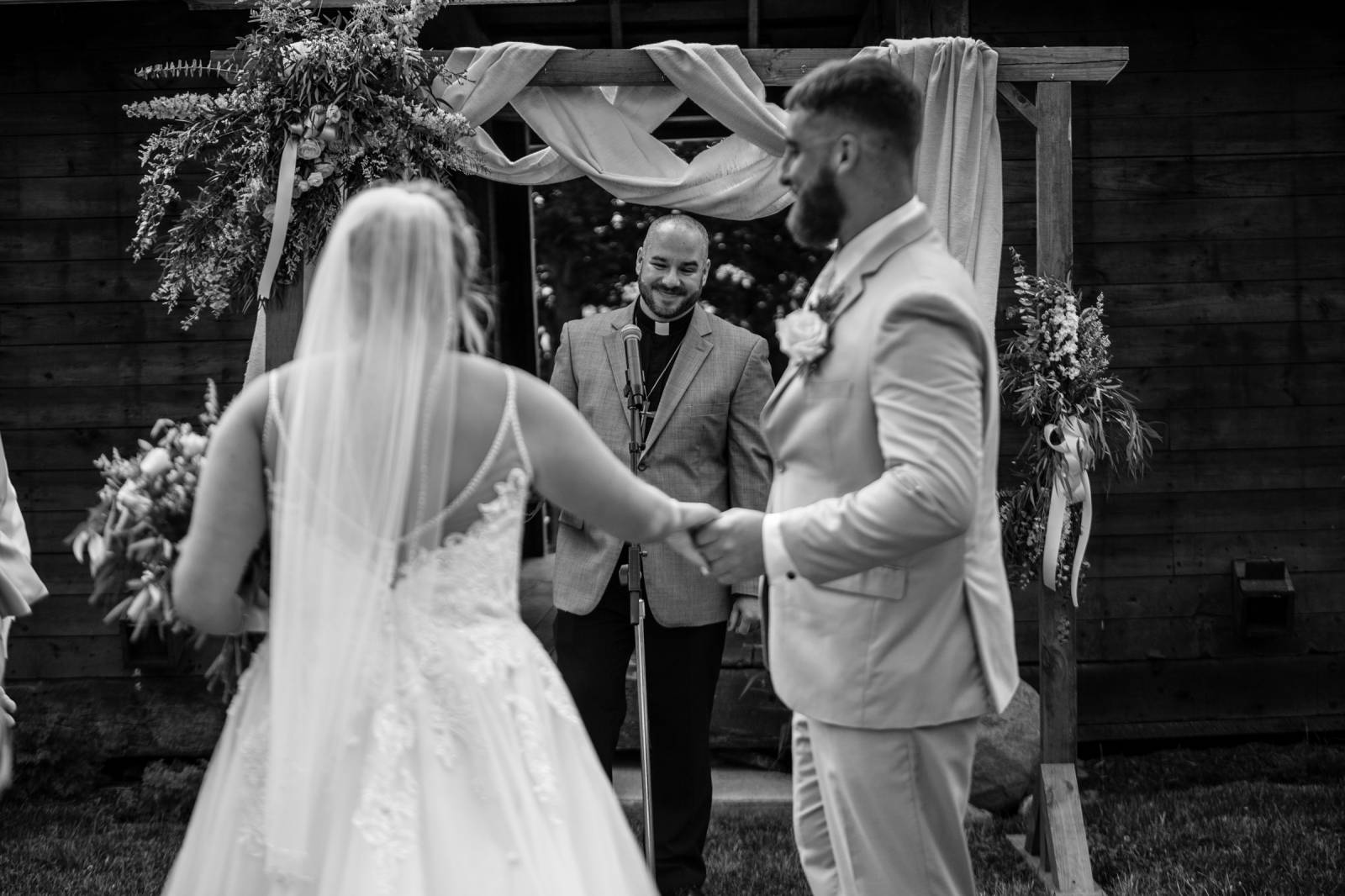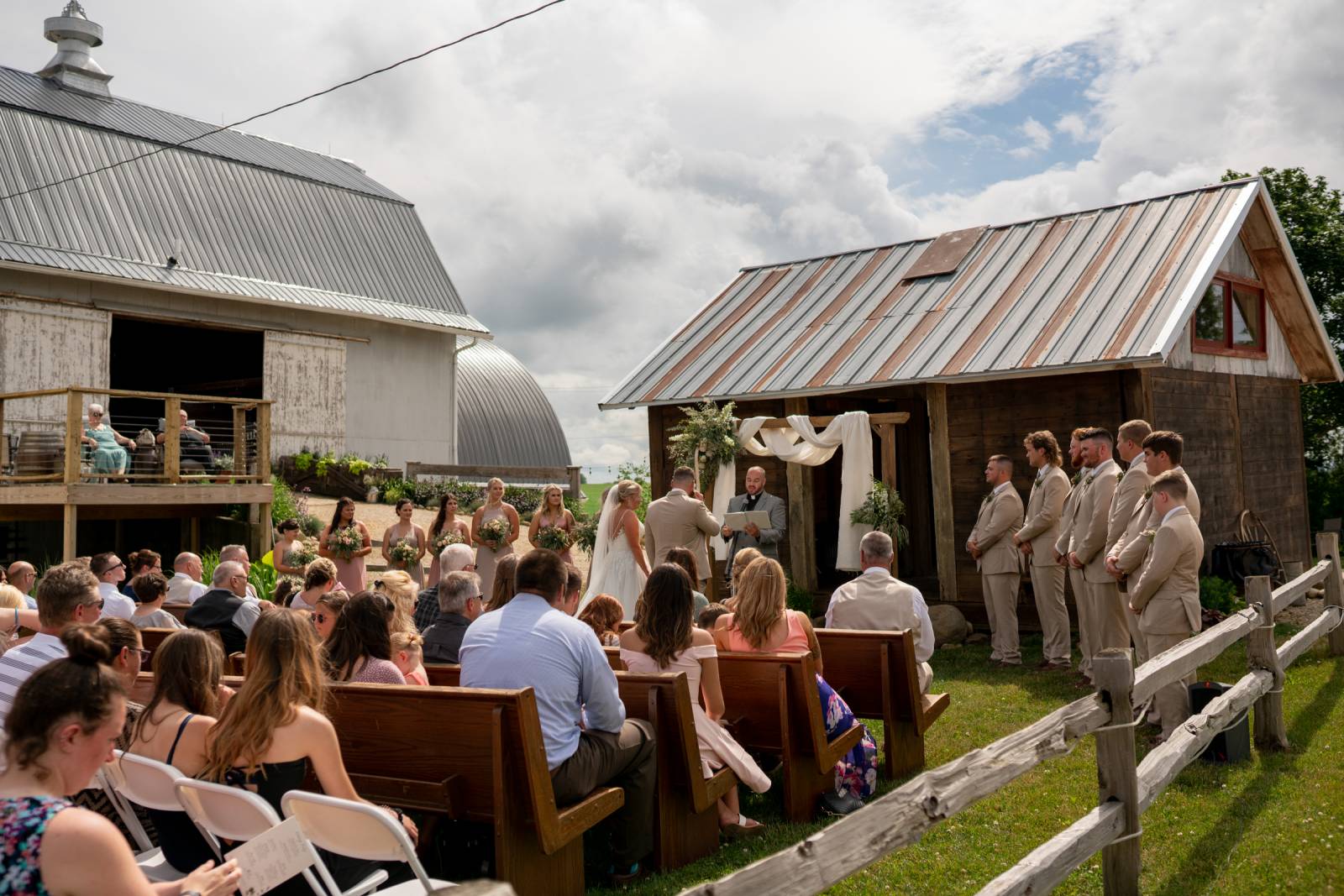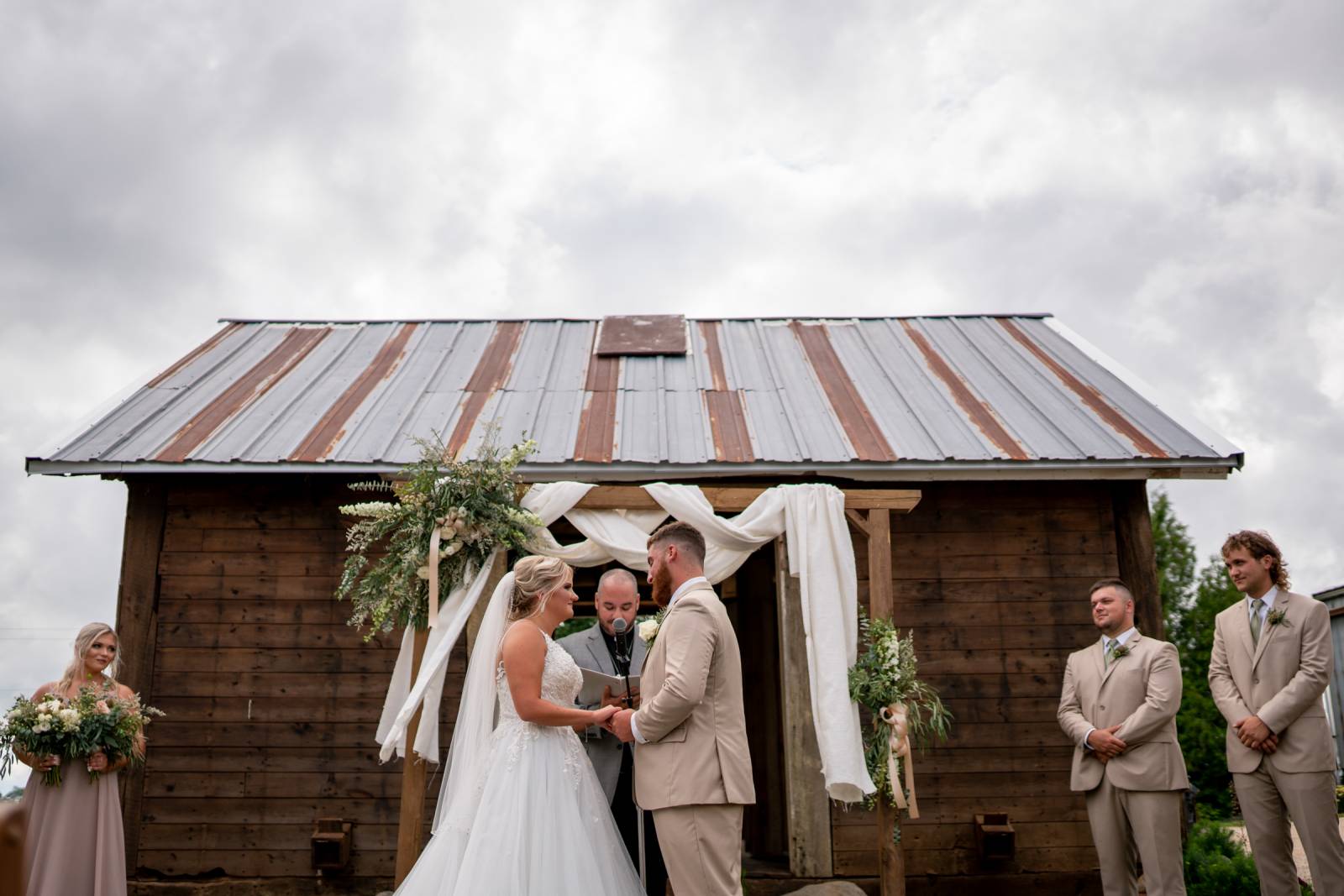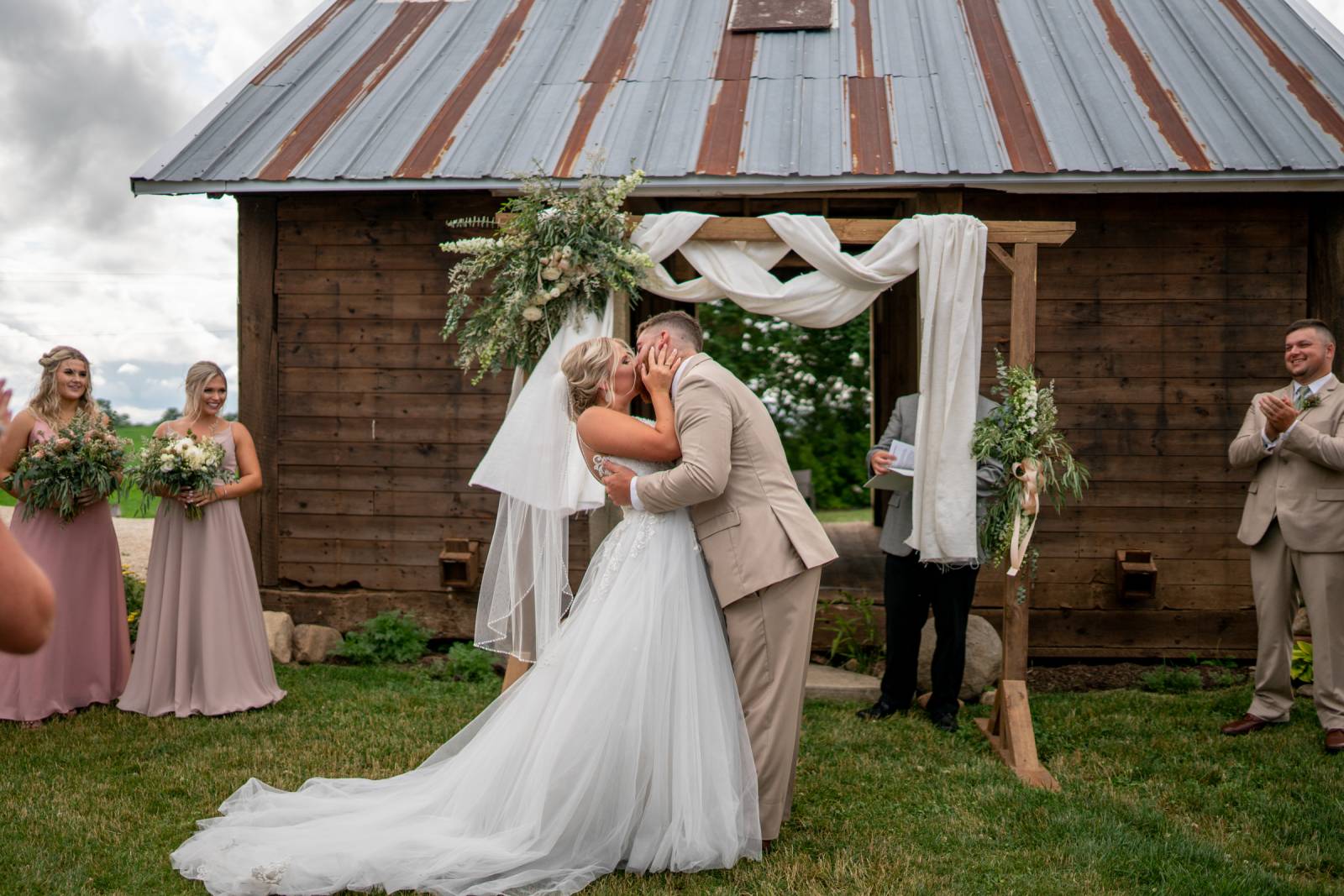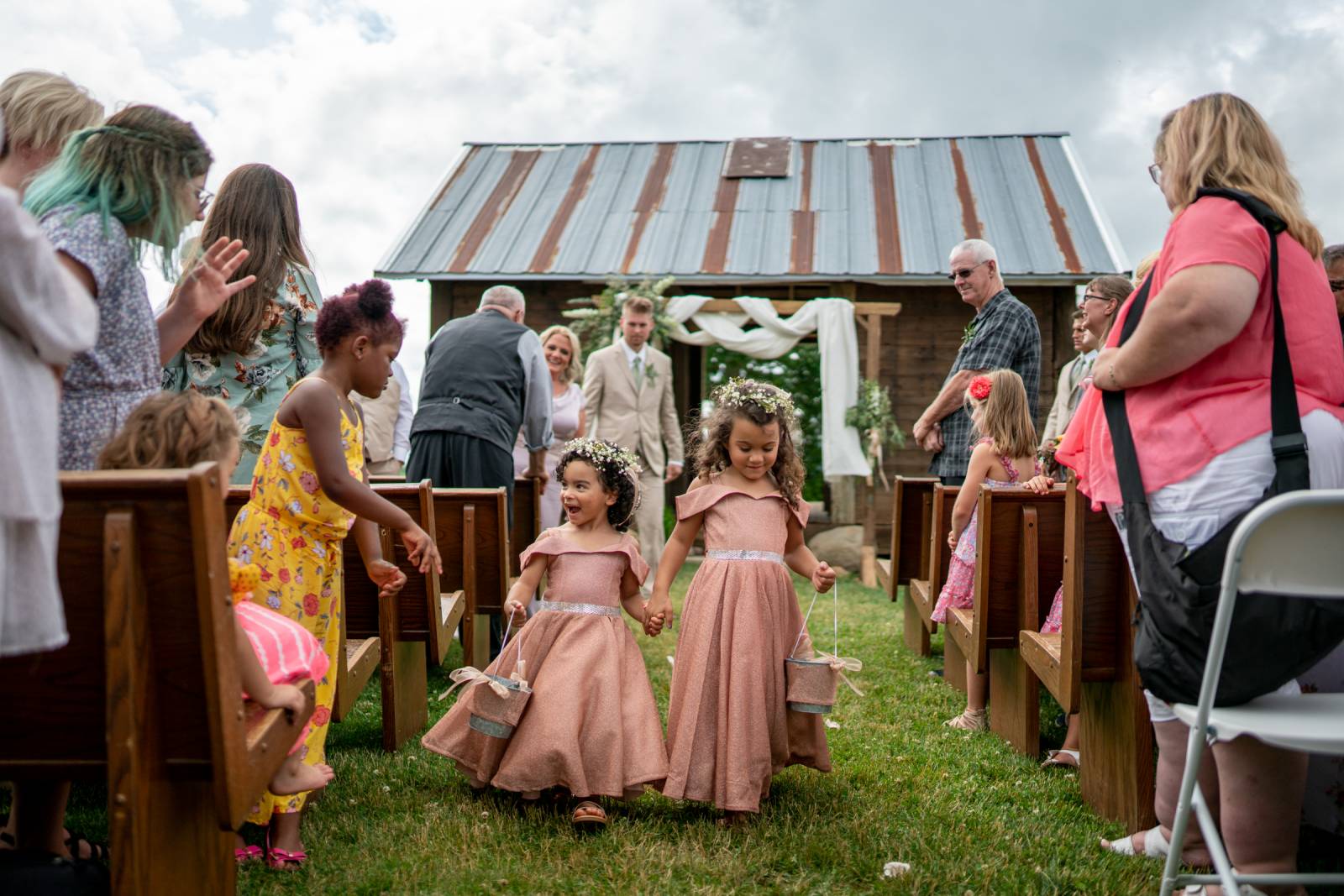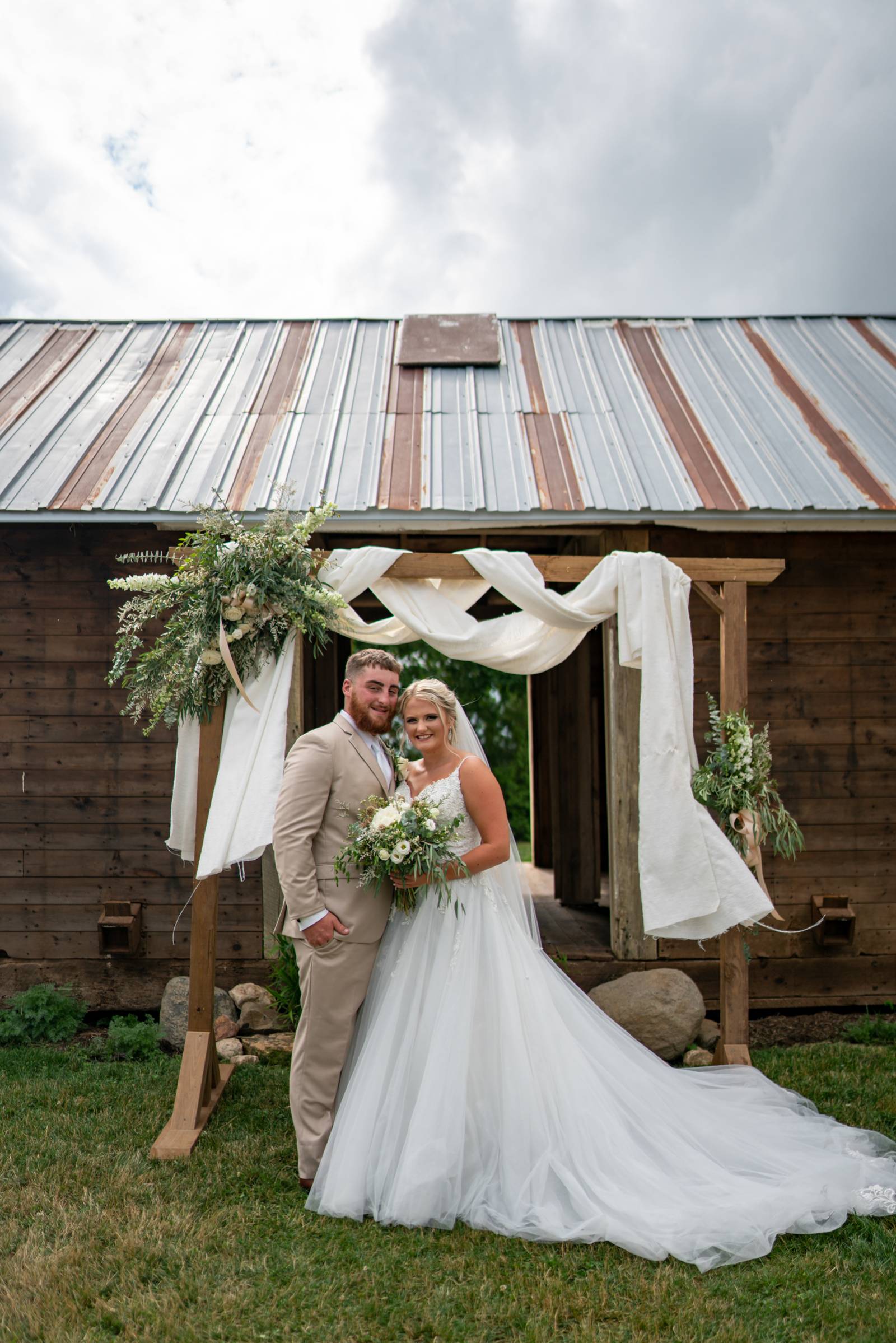 WHAT WAS YOUR FAVORITE MOMENT FROM YOUR WEDDING? It's so hard to pick a "favorite" moment - the whole day was my favorite! I loved looking out and seeing everyone, though. We had so many friends and family there, and just seeing everyone having such a fantastic time and getting to talk to people was one of my favorites. But my most favorite was probably being pronounced husband and wife because I feel like I've been waiting for this moment forever!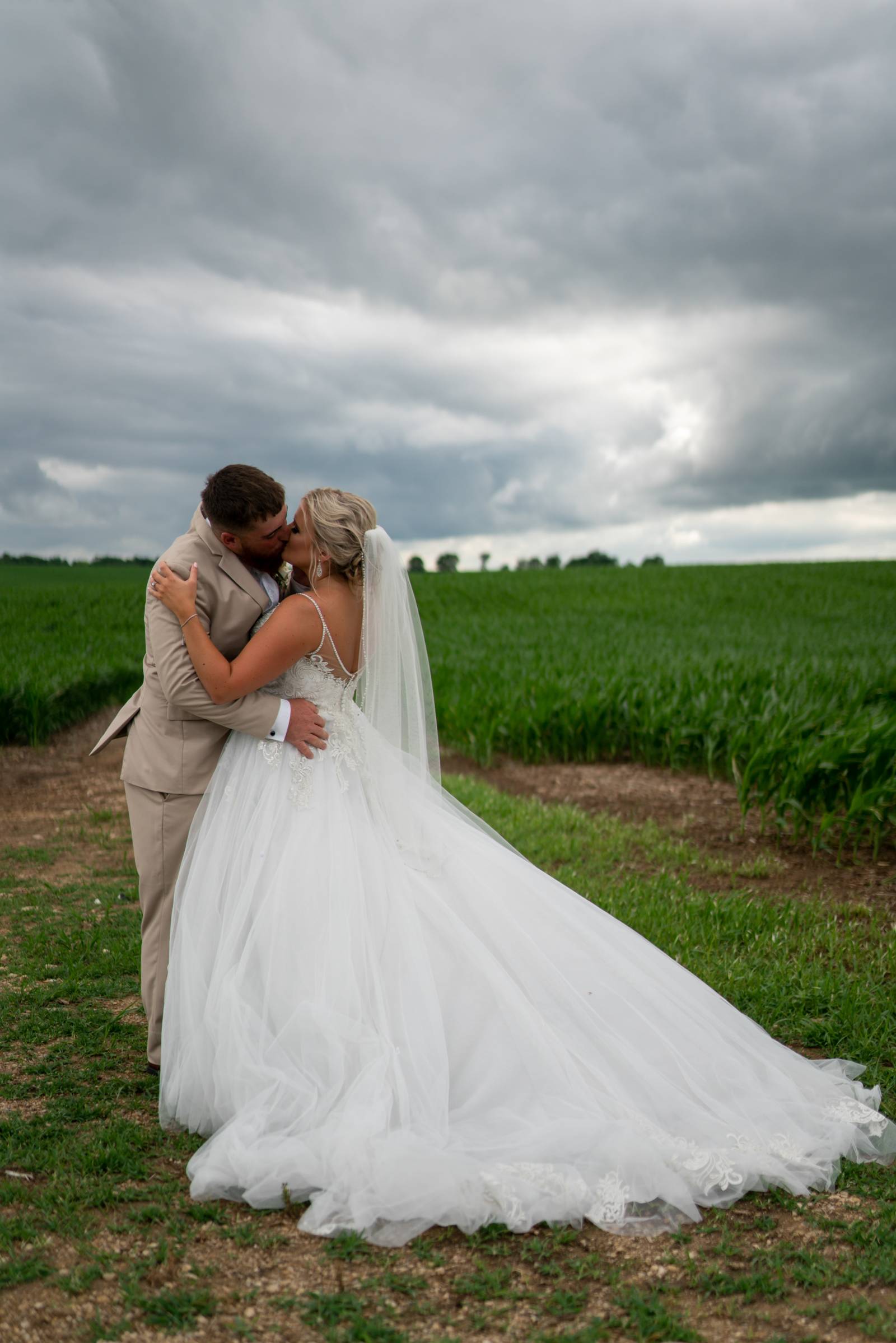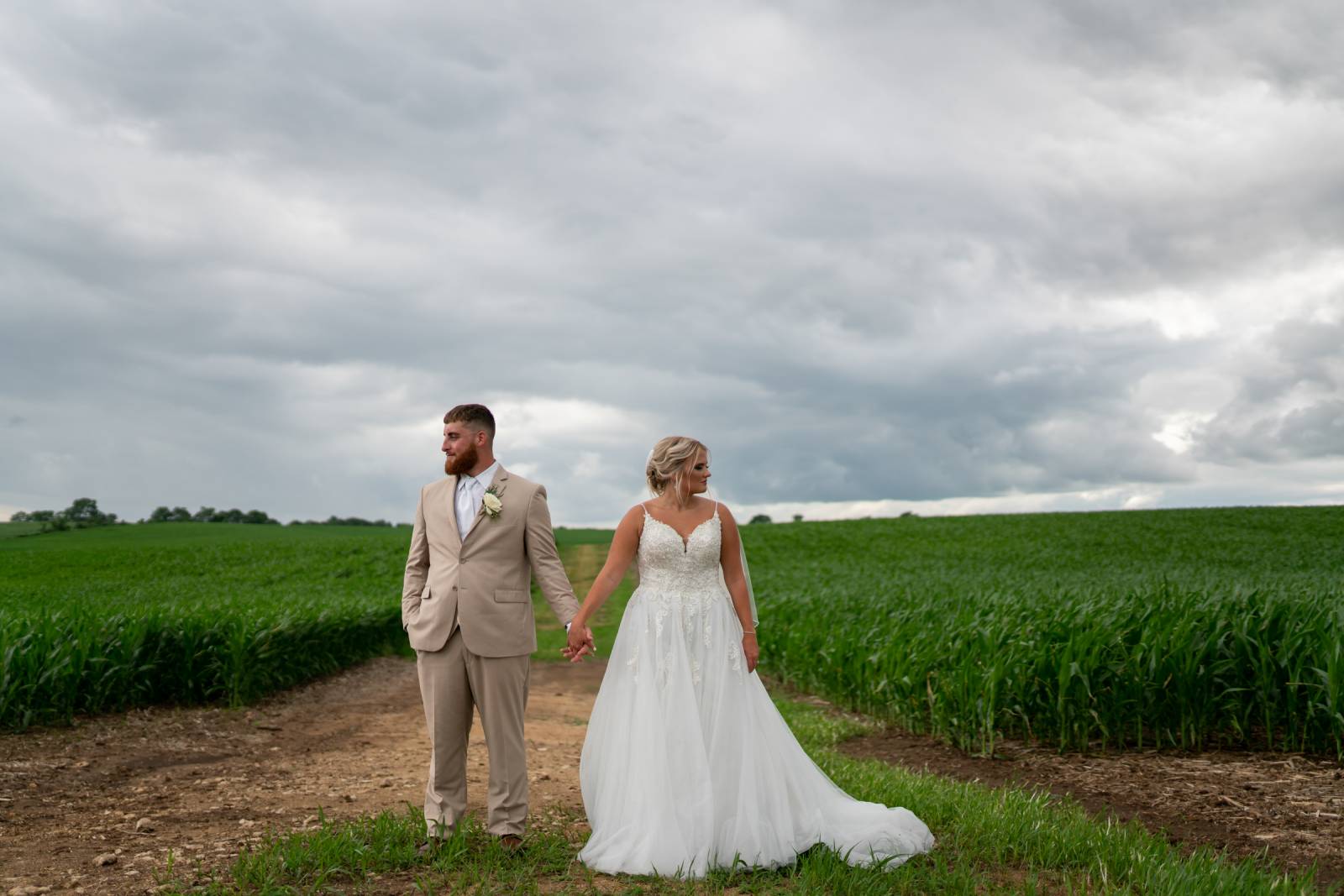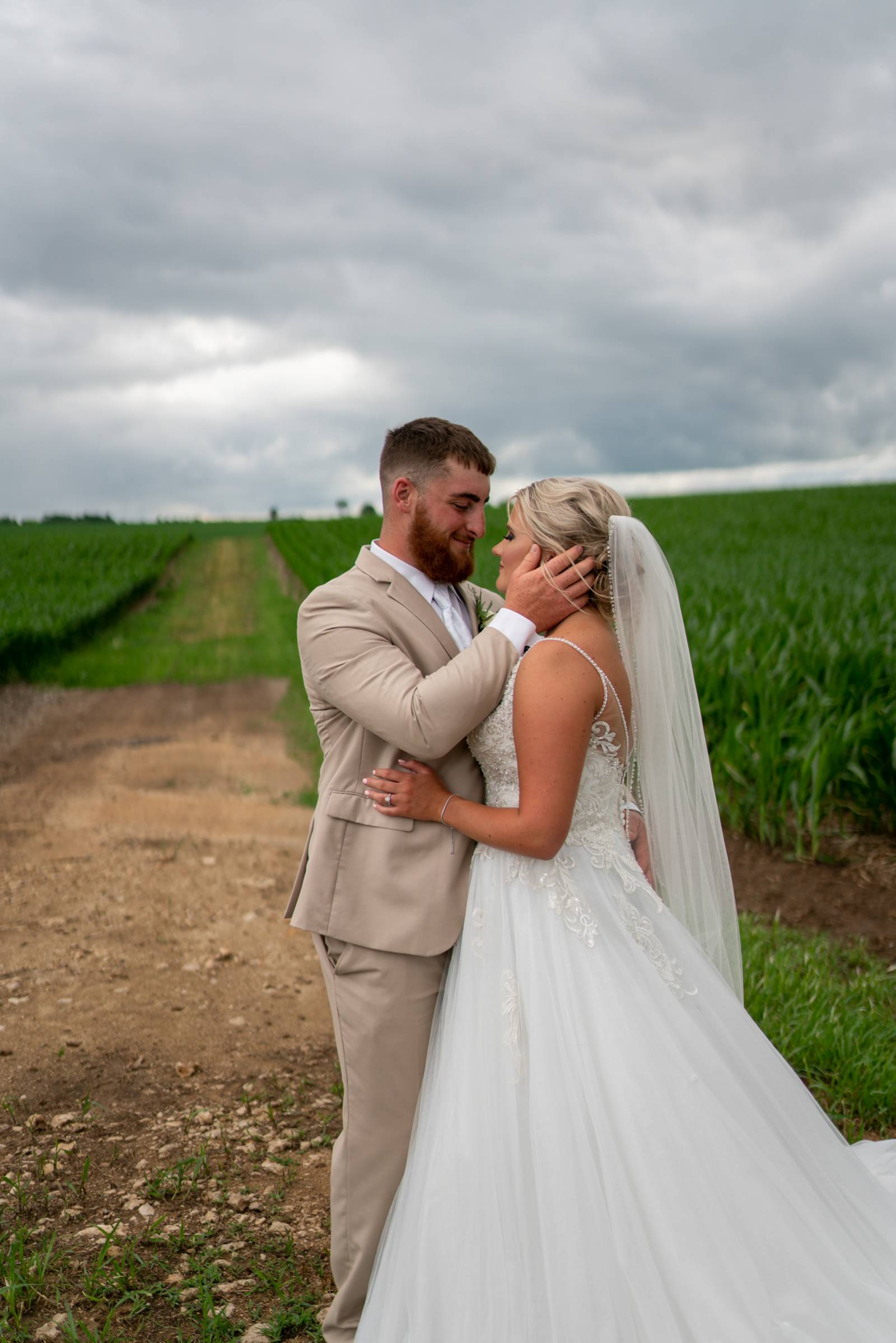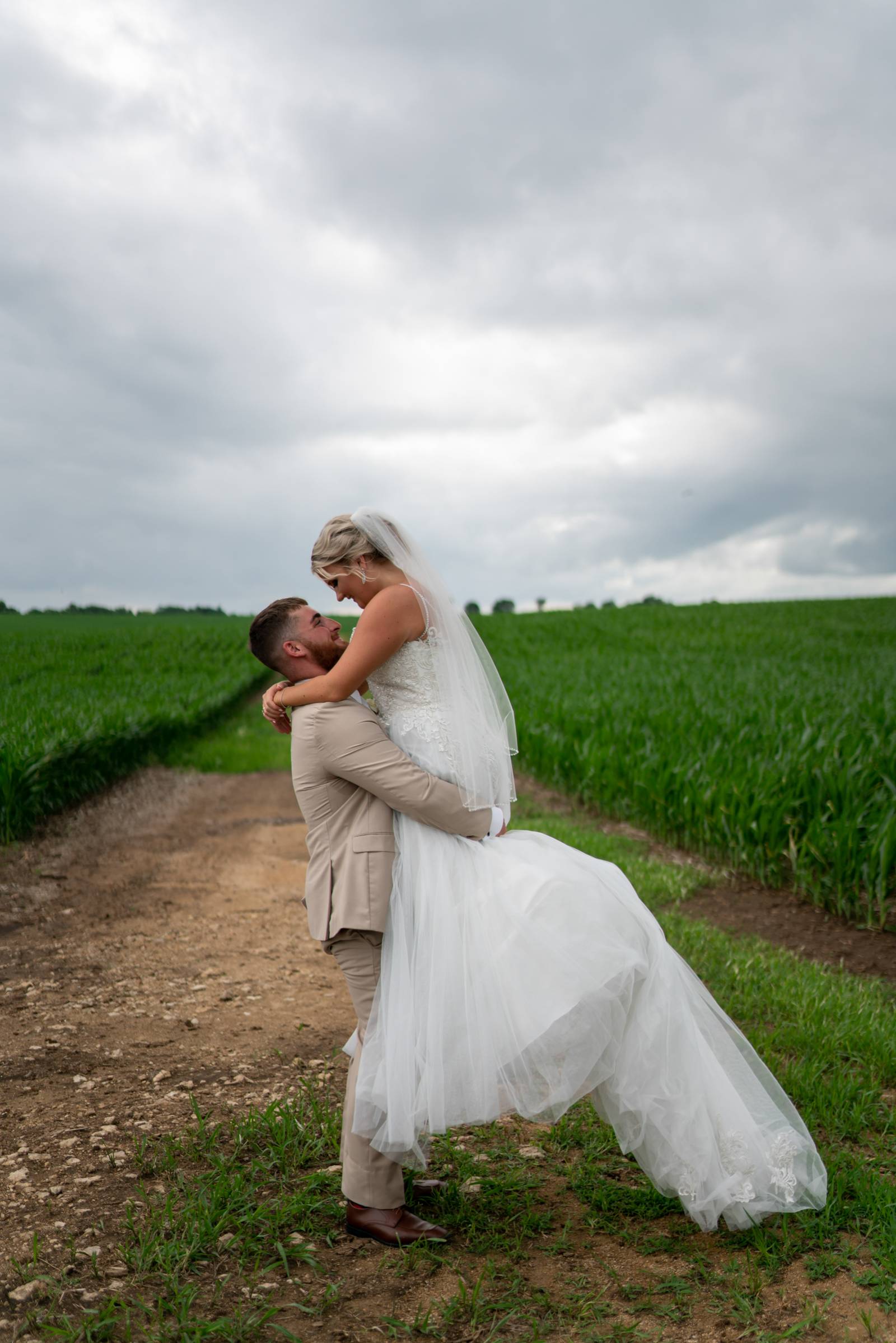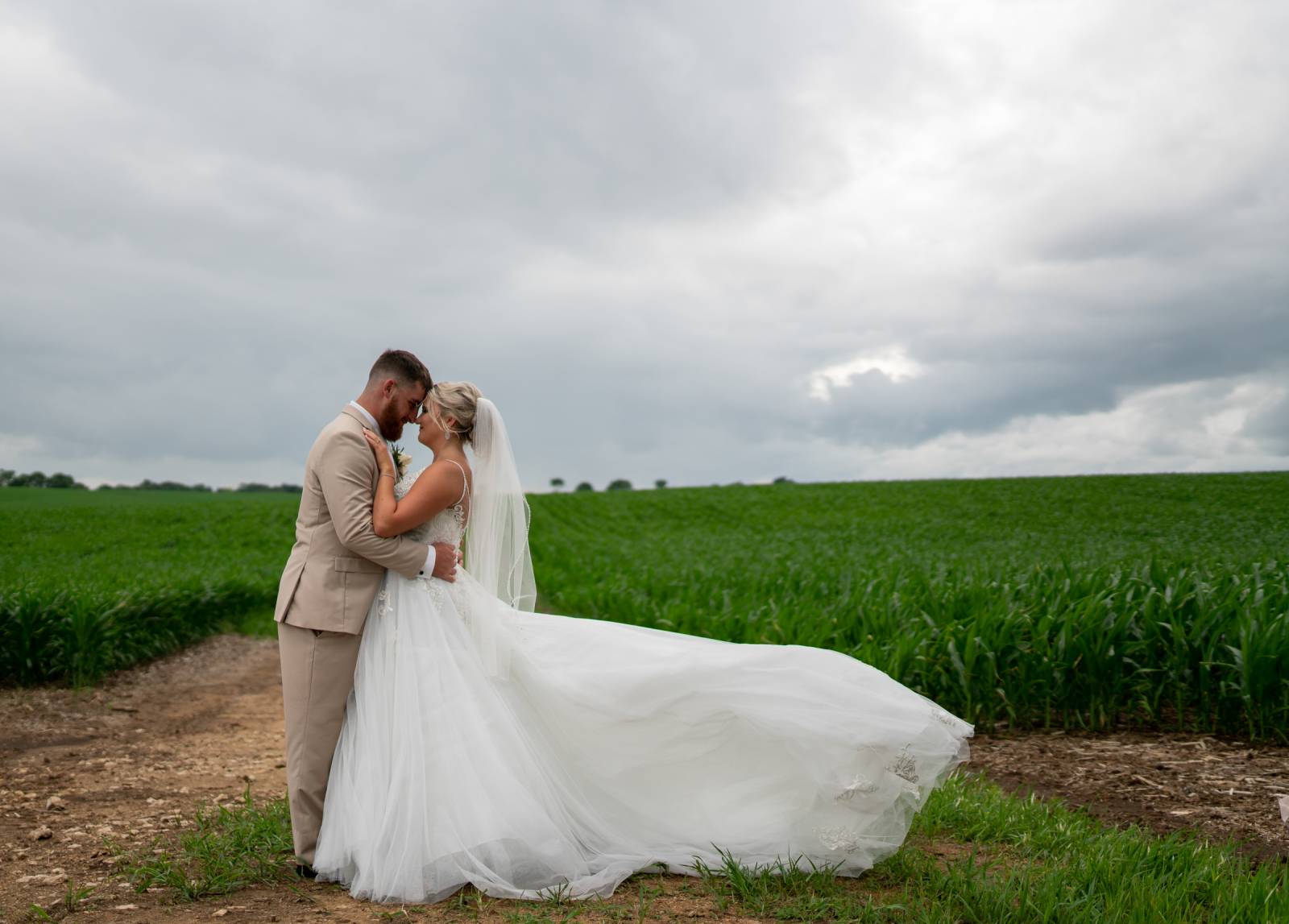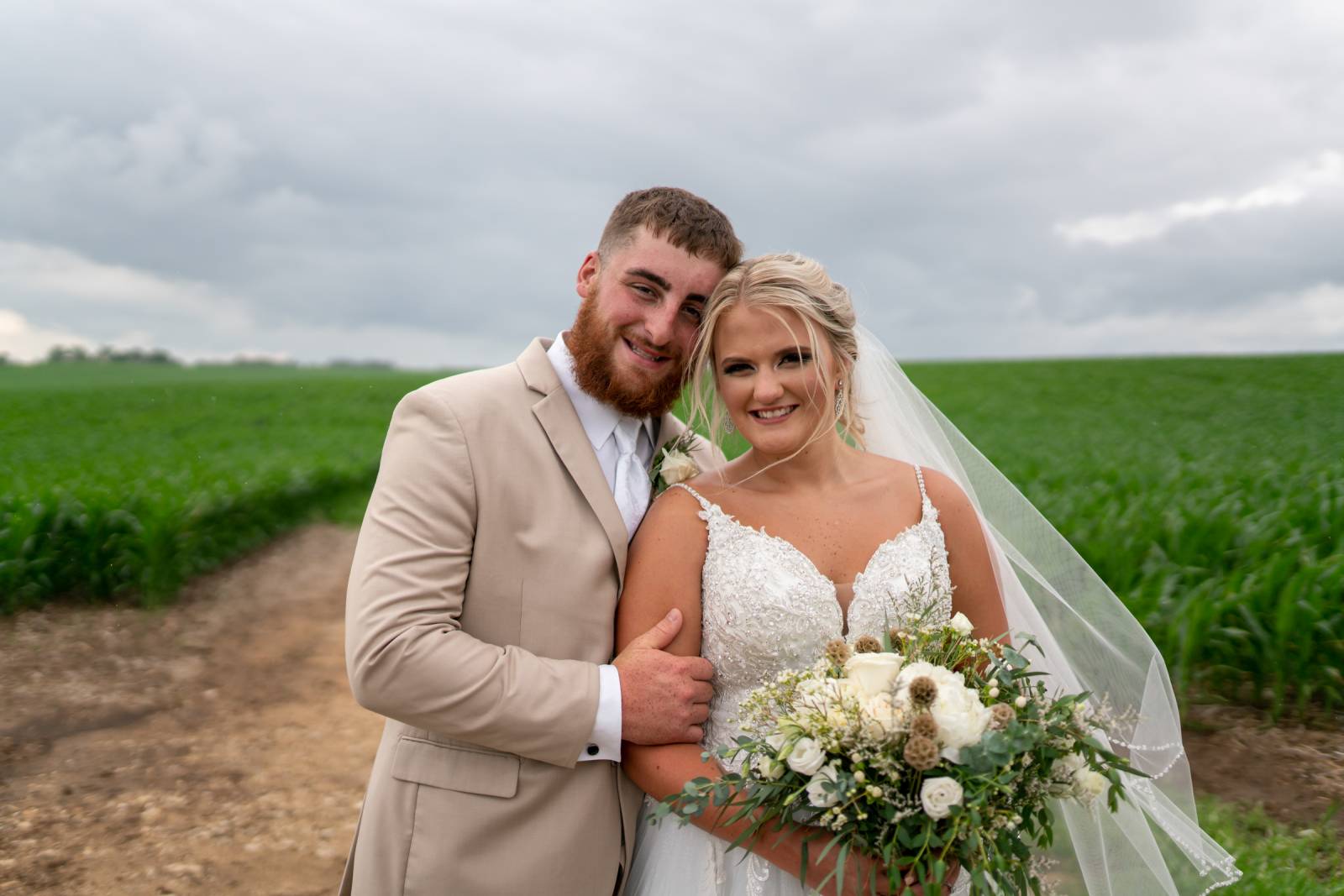 TELL US ABOUT YOUR HONEYMOON: Our honeymoon was amazing! We went to Secrets Cap Cana in the Dominican Republic, met many other couples on their honeymoon, and had great food and service - it was the most amazing week! We did an excursion and swam with the sharks and stingrays. Due to the seaweed issue, we spent a lot of time at the pool, but that did not stop us from having the time of our lives!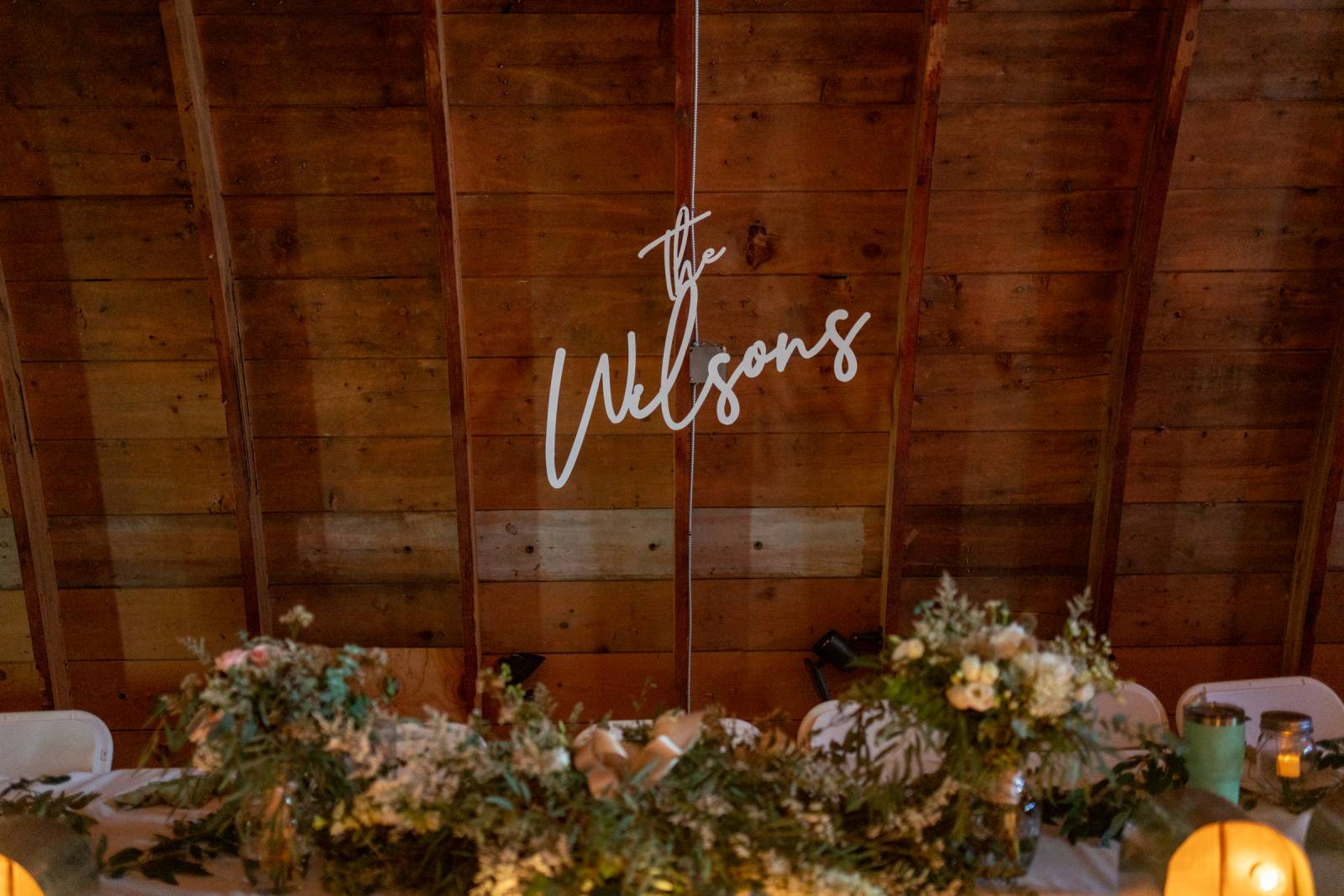 WHAT DOES LIFE LOOK LIKE AFTER THE WEDDING? Life now looks like no more stress from planning a wedding. I finish school in less than a year, and Nick continues to work and do what he's done since he graduated high school. Our goal is to enjoy our time as newlyweds!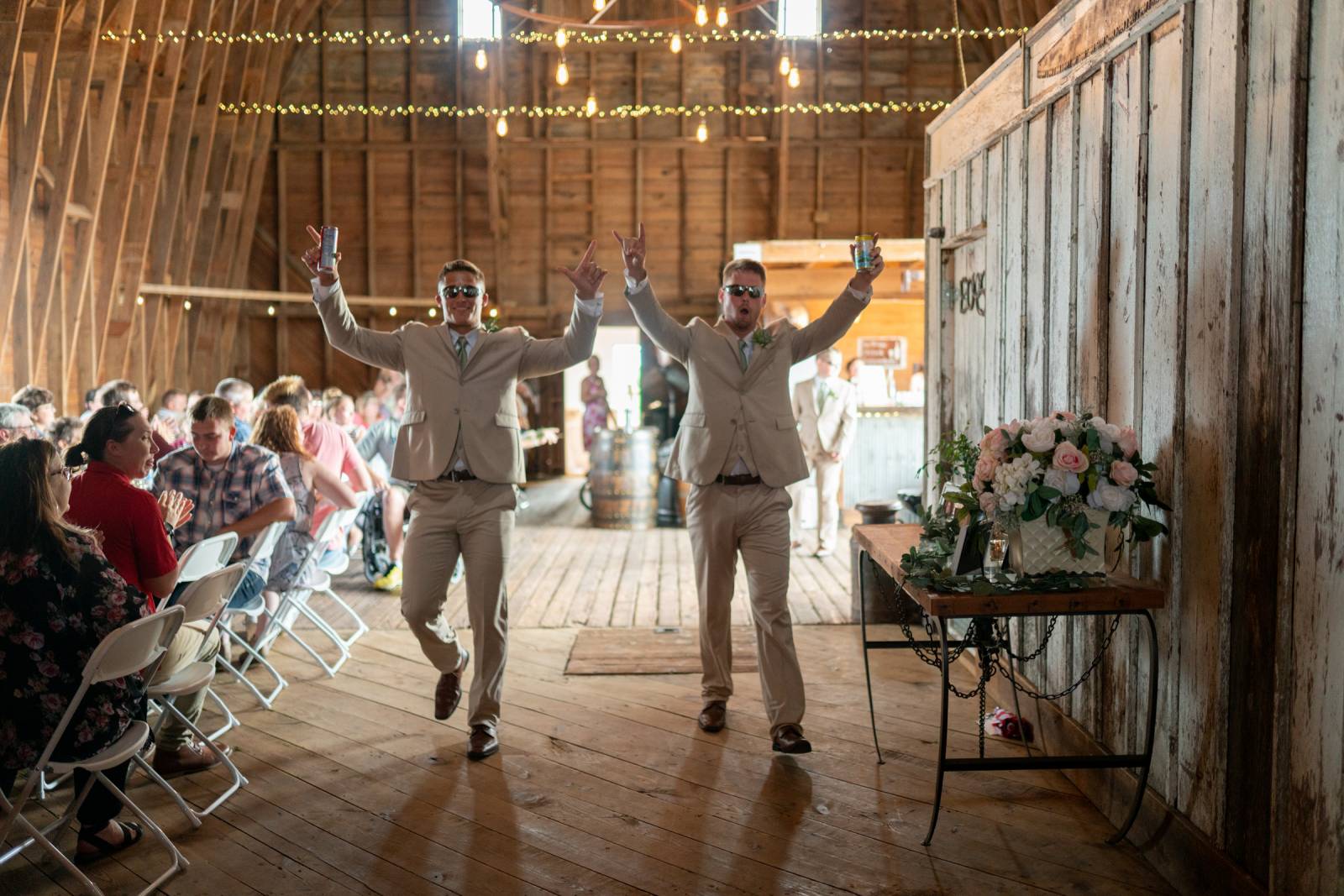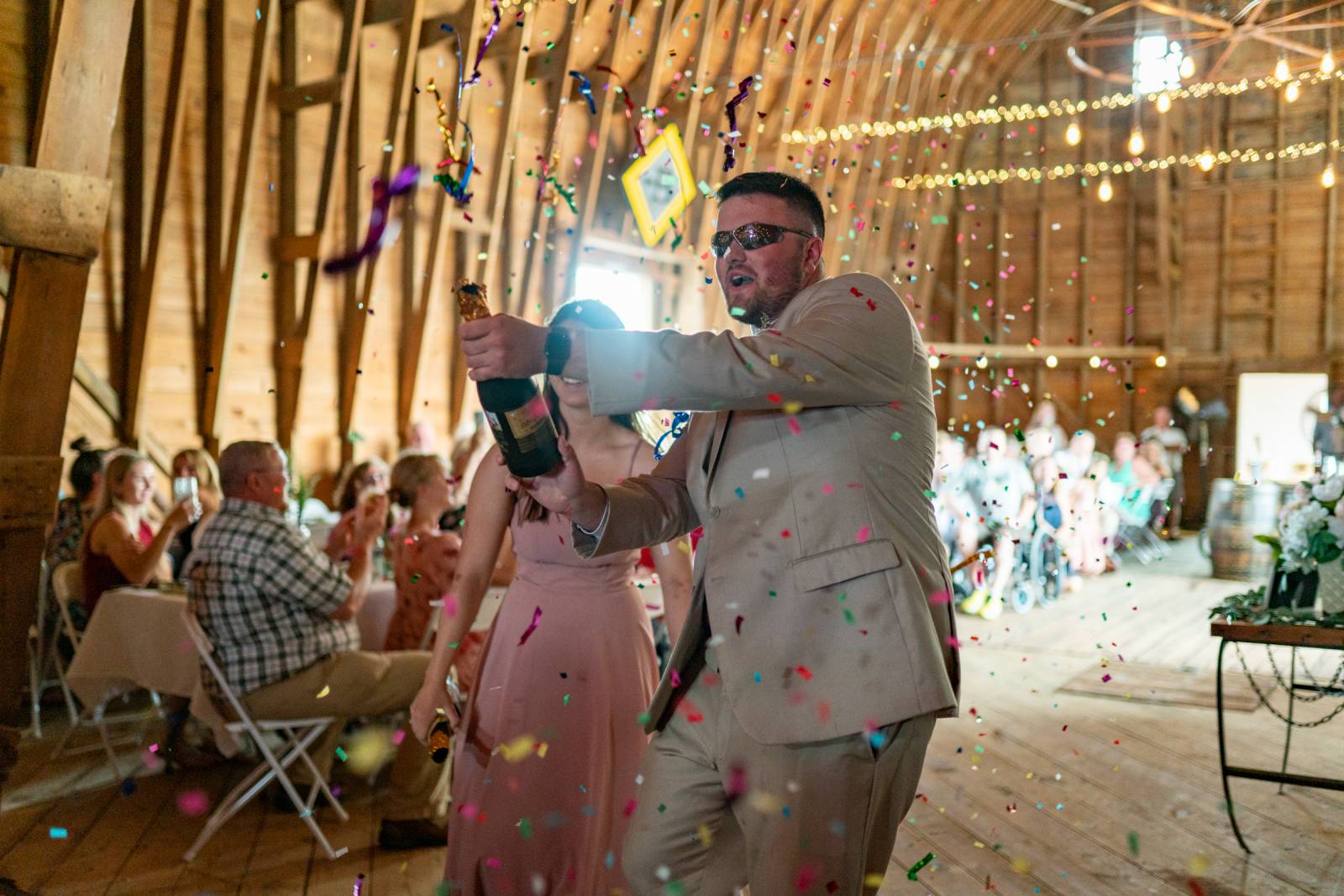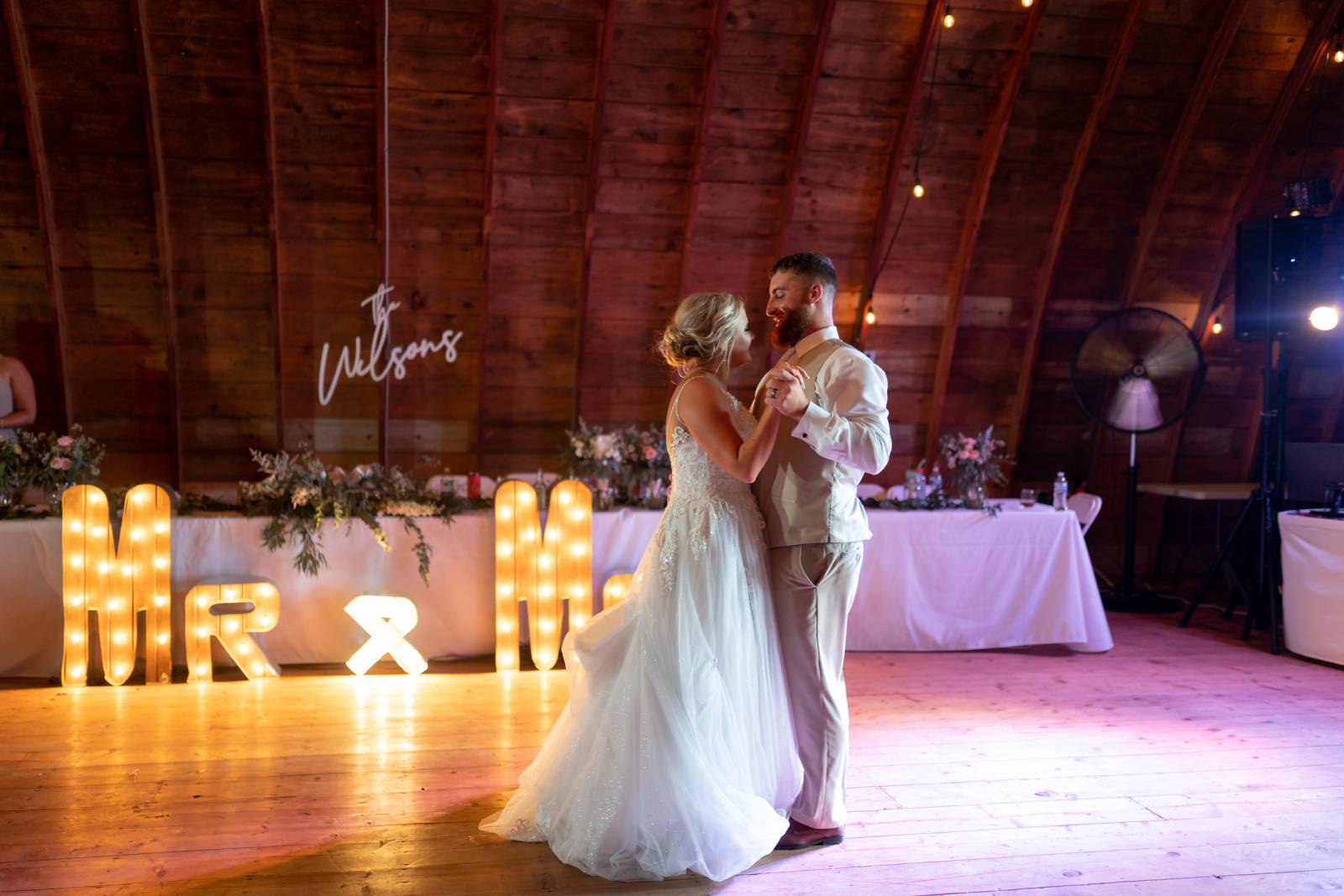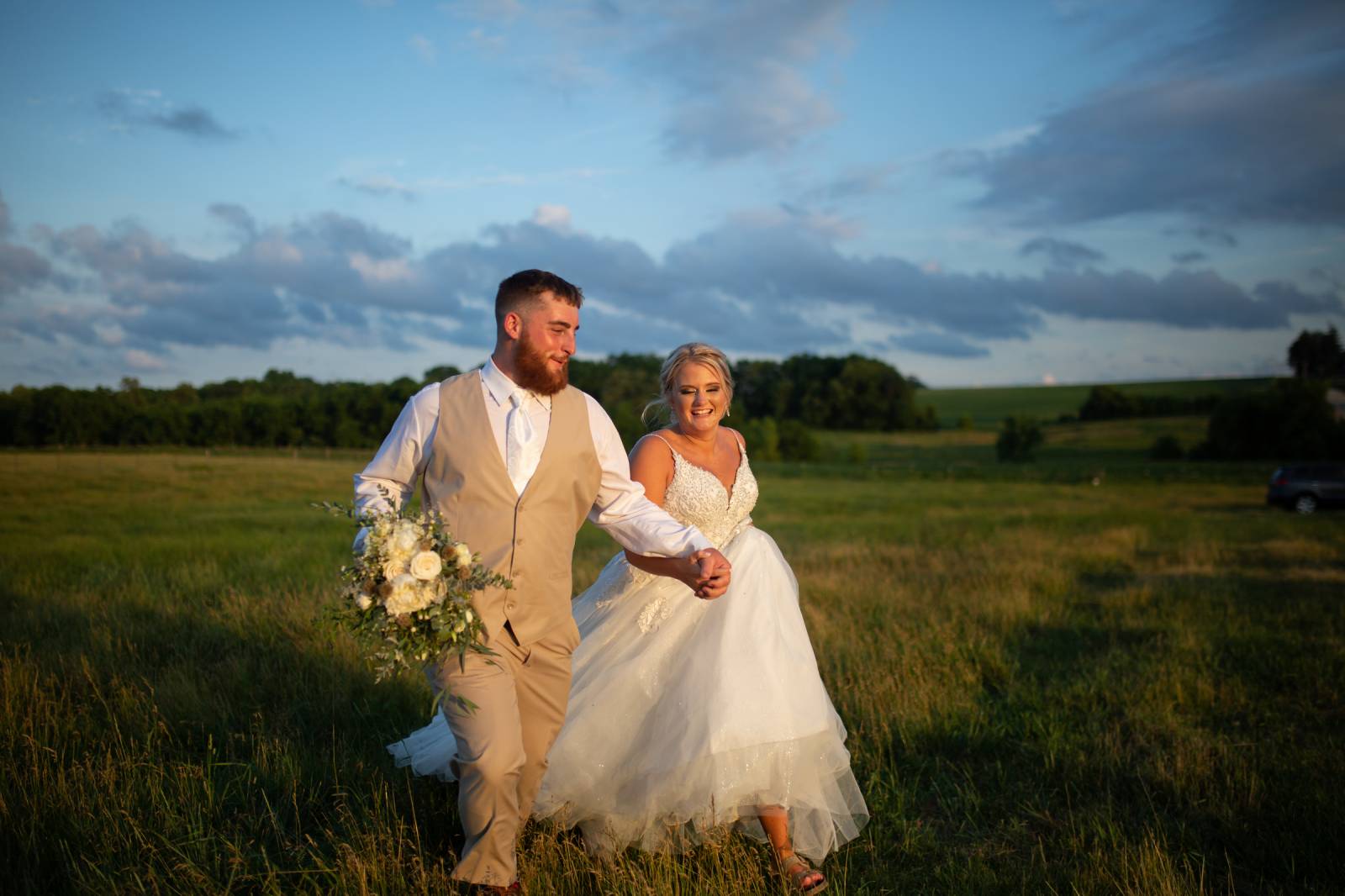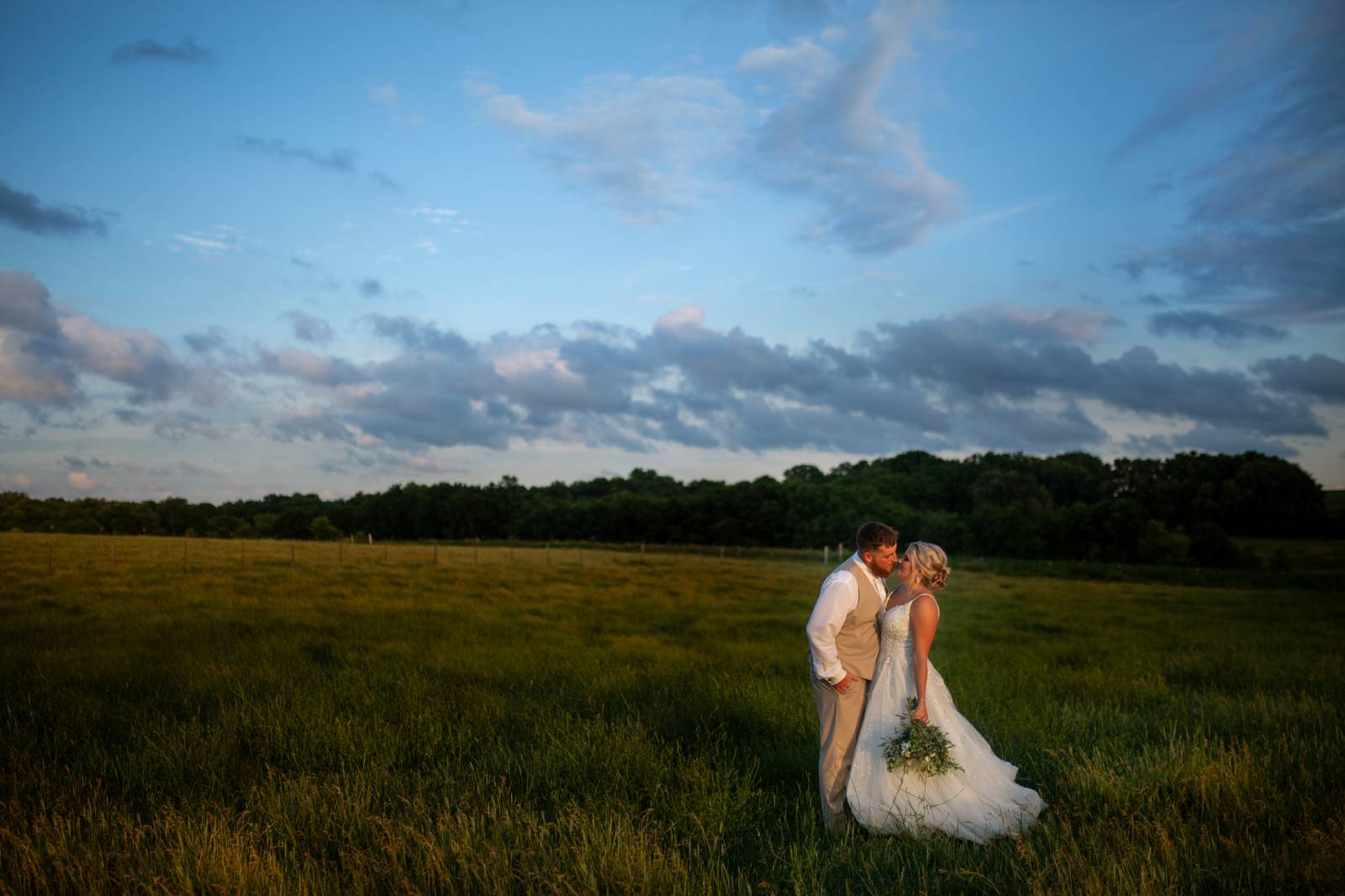 ANY WEDDING PLANNING REGRETS OR SOMETHING YOU WOULD DO DIFFERENTLY? I stressed about things that I didn't need to worried about, but other than that, I would say I planned pretty well because our day was a dream and stress-free!
IS THERE ANY ADVICE YOU'D GIVE TO OTHER COUPLES PLANNING THEIR WEDDING? Don't stress the little things that you can't control, and take it all in - it goes fast, and the day of the wedding will go even quicker! Support one another because wedding planning can be an extremely stressful time in your relationship, but always have an open mind and be willing to compromise!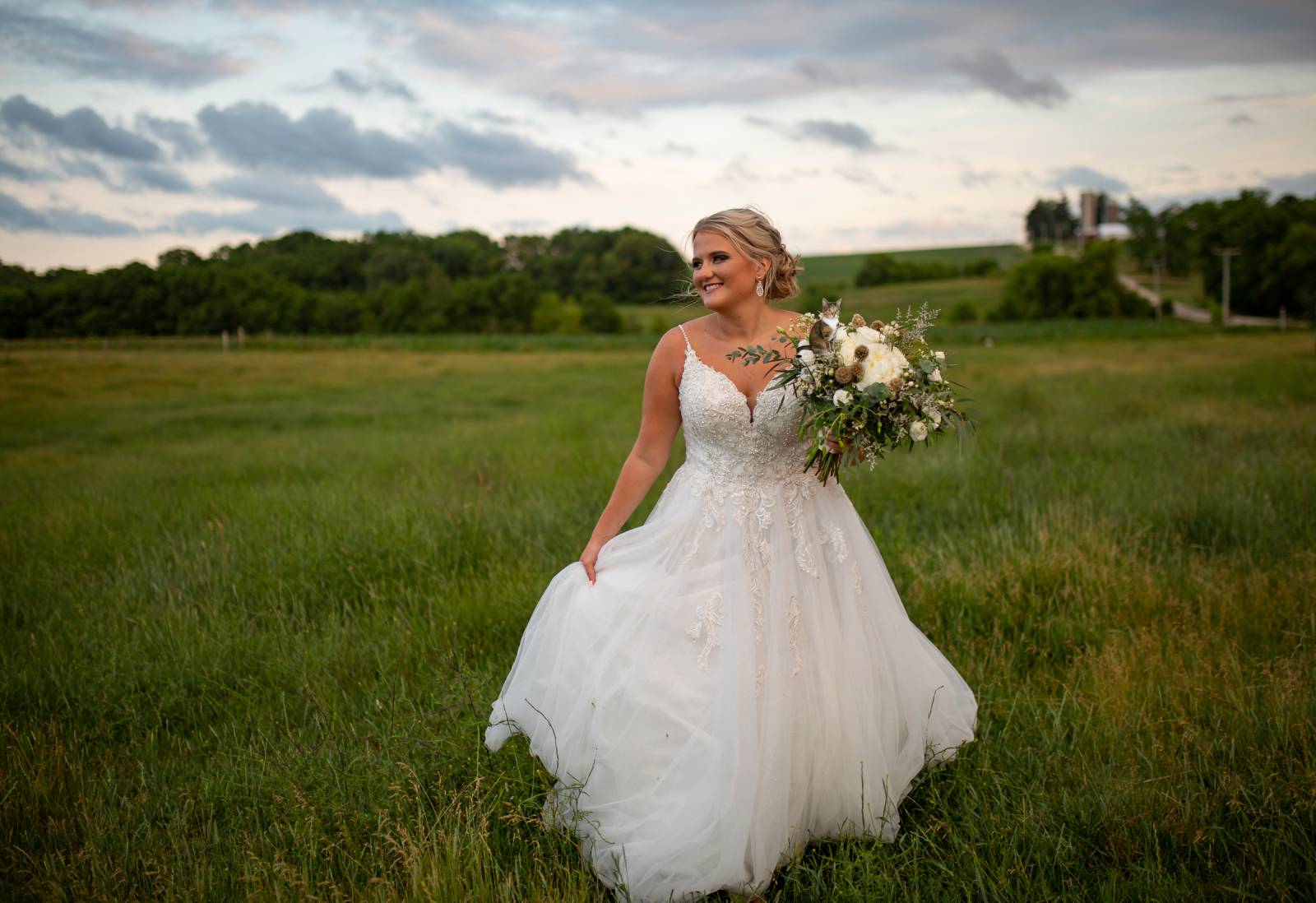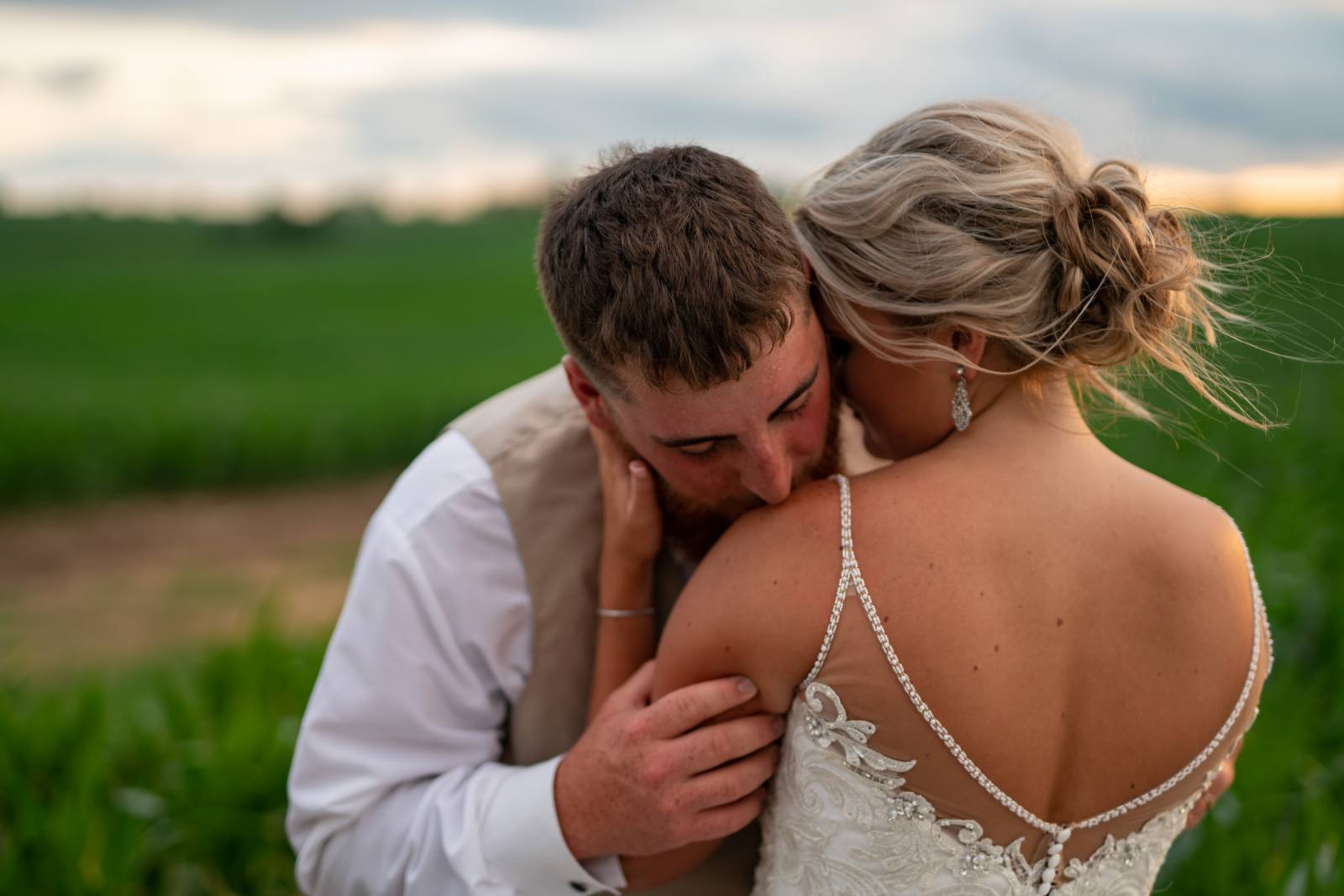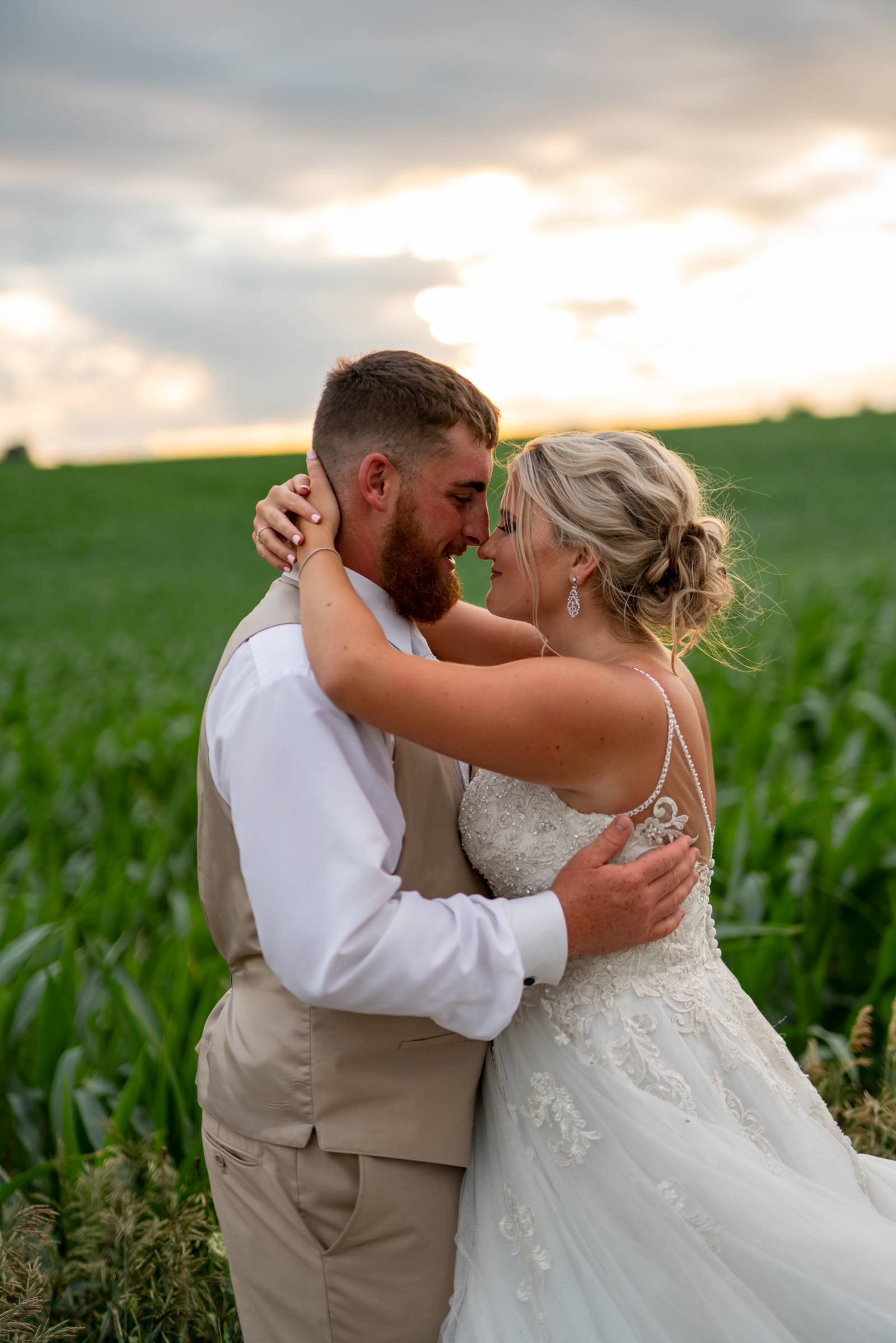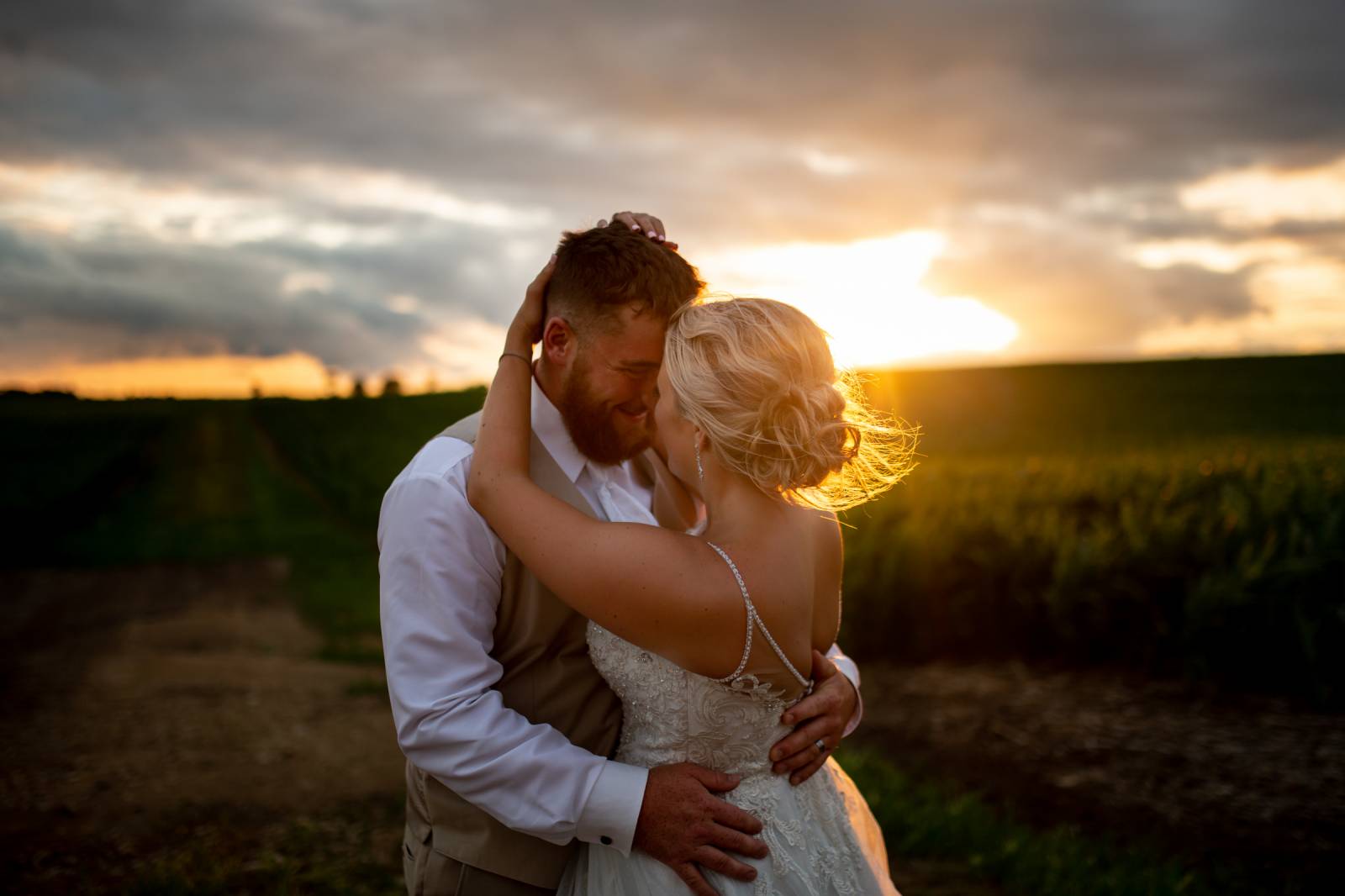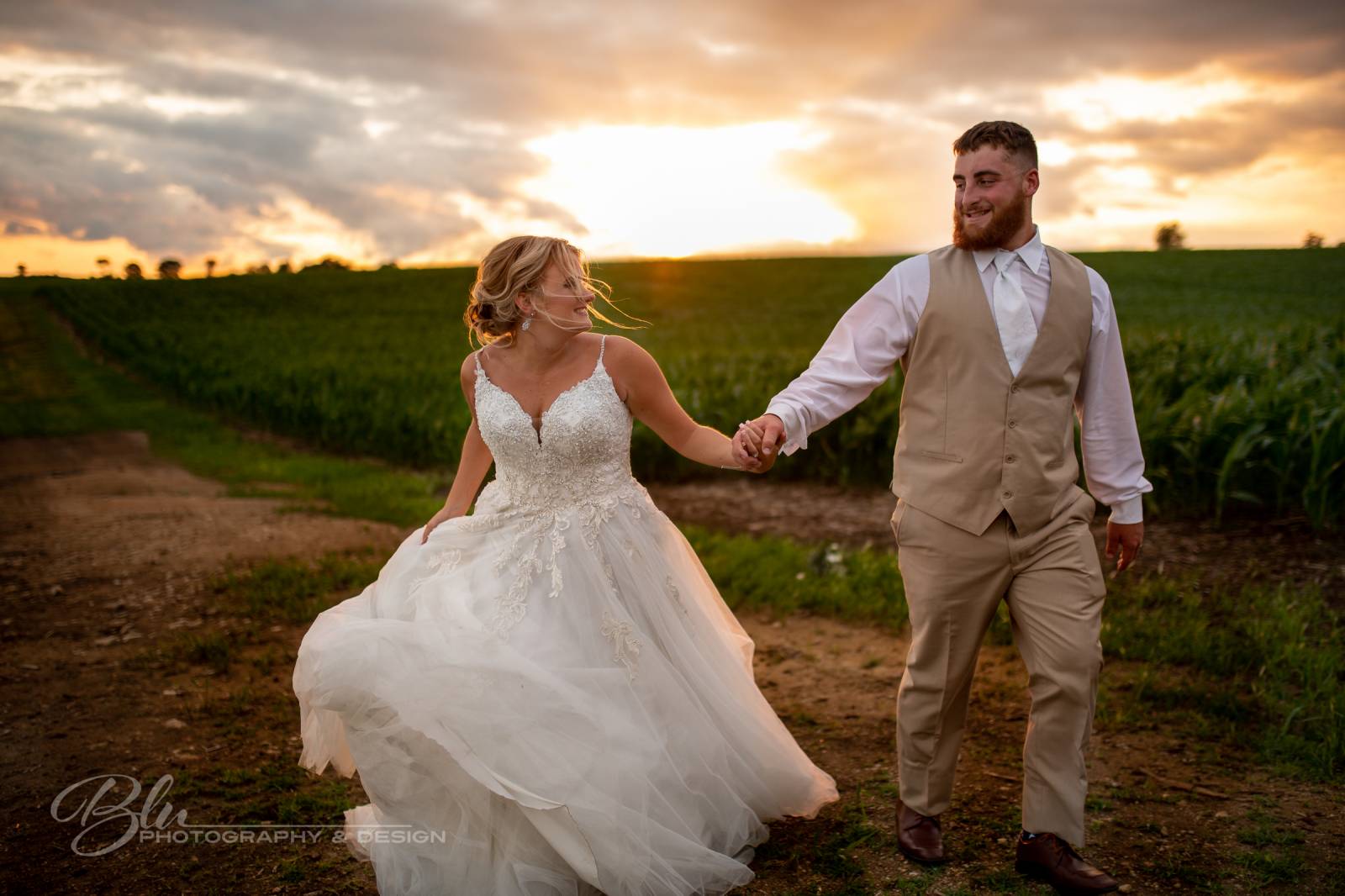 For more Wisconsin wedding inspiration, visit the WedPlan Madison Blog HERE!