At the top of a snowy bluff, the breathtaking Wisconsin landscape made the perfect backdrop for this nature-loving couple. A special place for both Ali and Jake, this family farm became even more precious as they hiked to the top of the property and promised to committed to one another for the rest of their lives. LK Bridal Studio captures their love for each other during a cold and wintry engagement photo shoot with playful colors, an heirloom ring and a love that was meant to be. Read more about their story and wedding plans down below.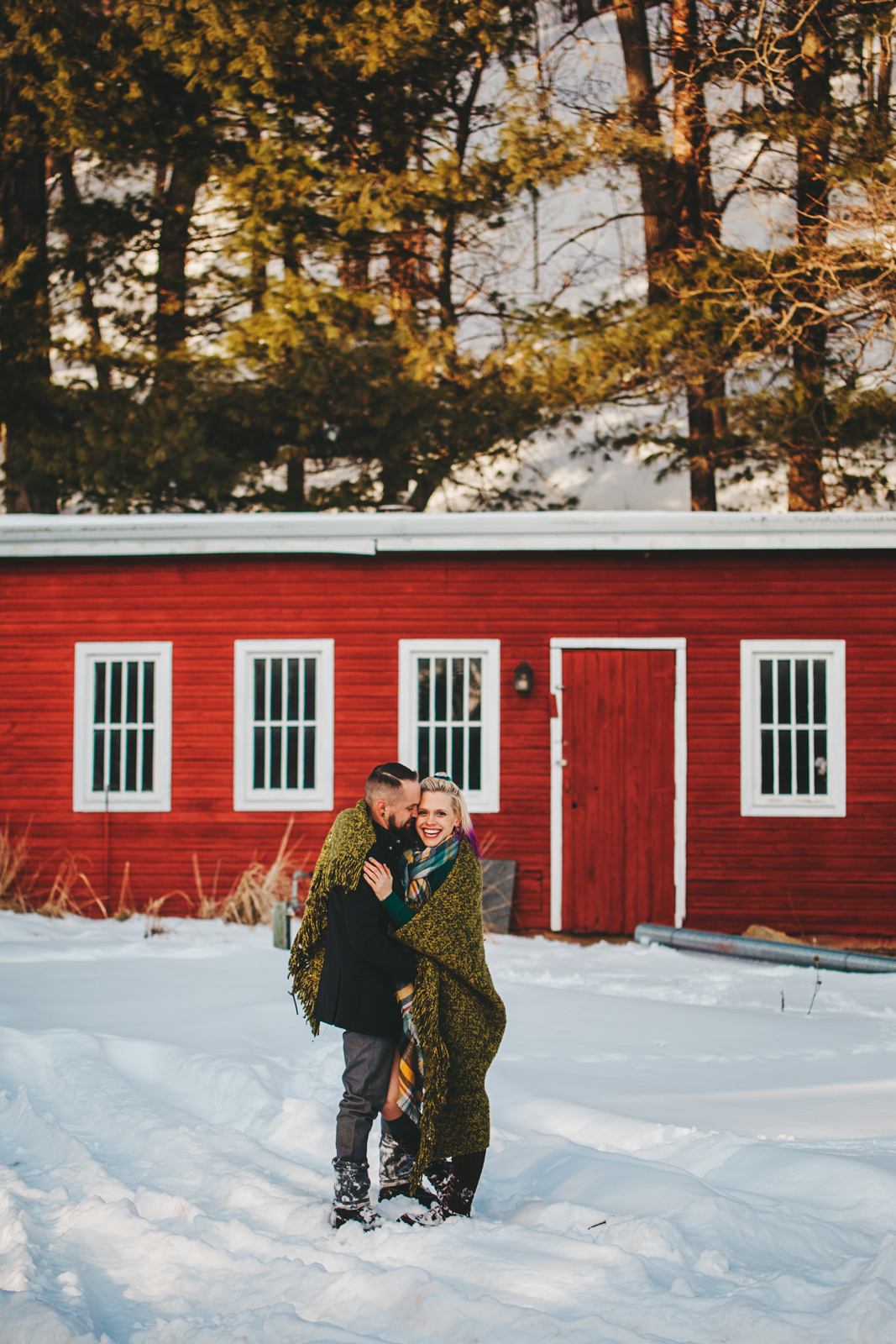 WHAT WAS YOUR VISION FOR YOUR ENGAGEMENT PHOTOS? Jake and I wanted our photos to capture the love we have for one another in the beautiful backdrop of the outdoors -- our absolute favorite place to be.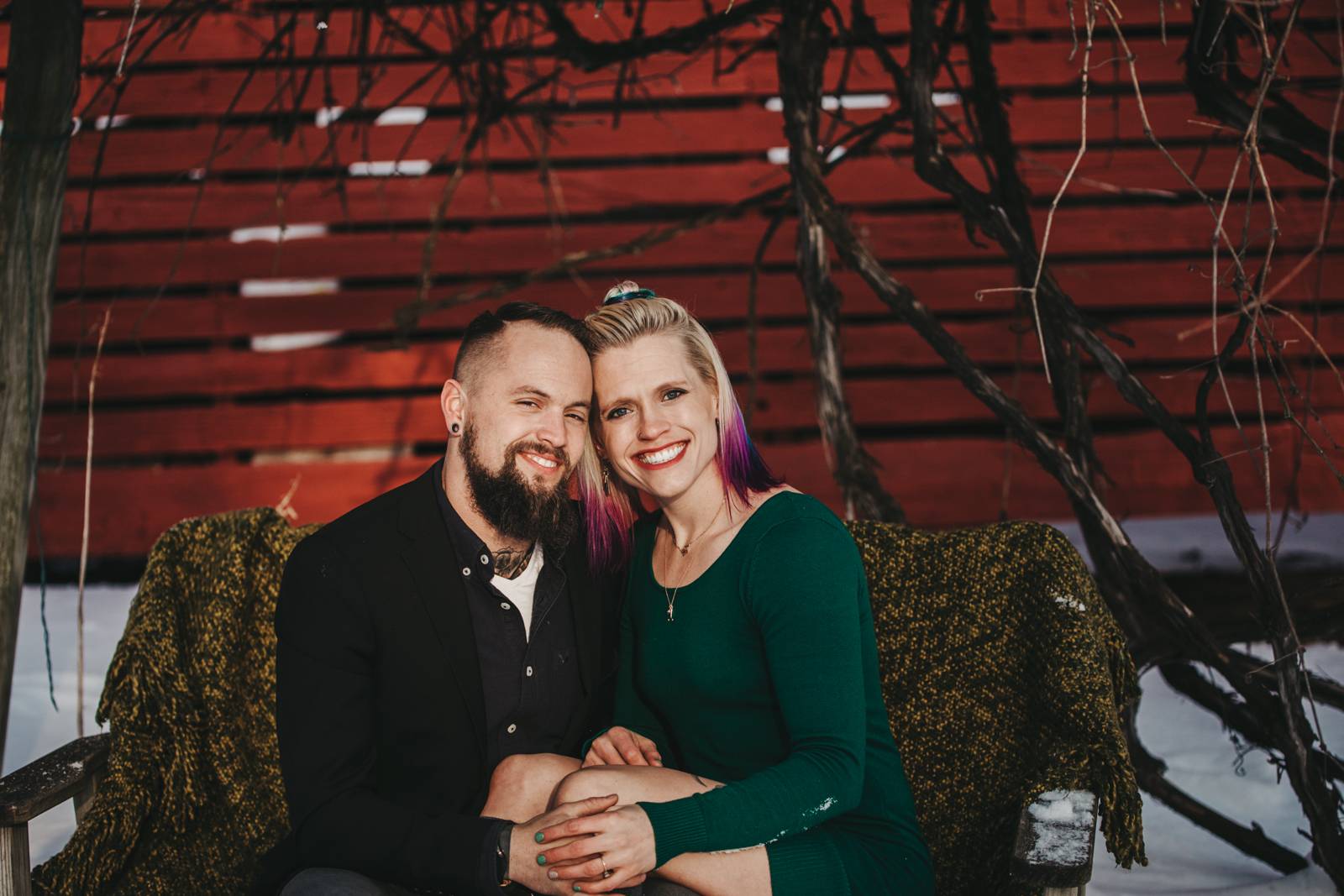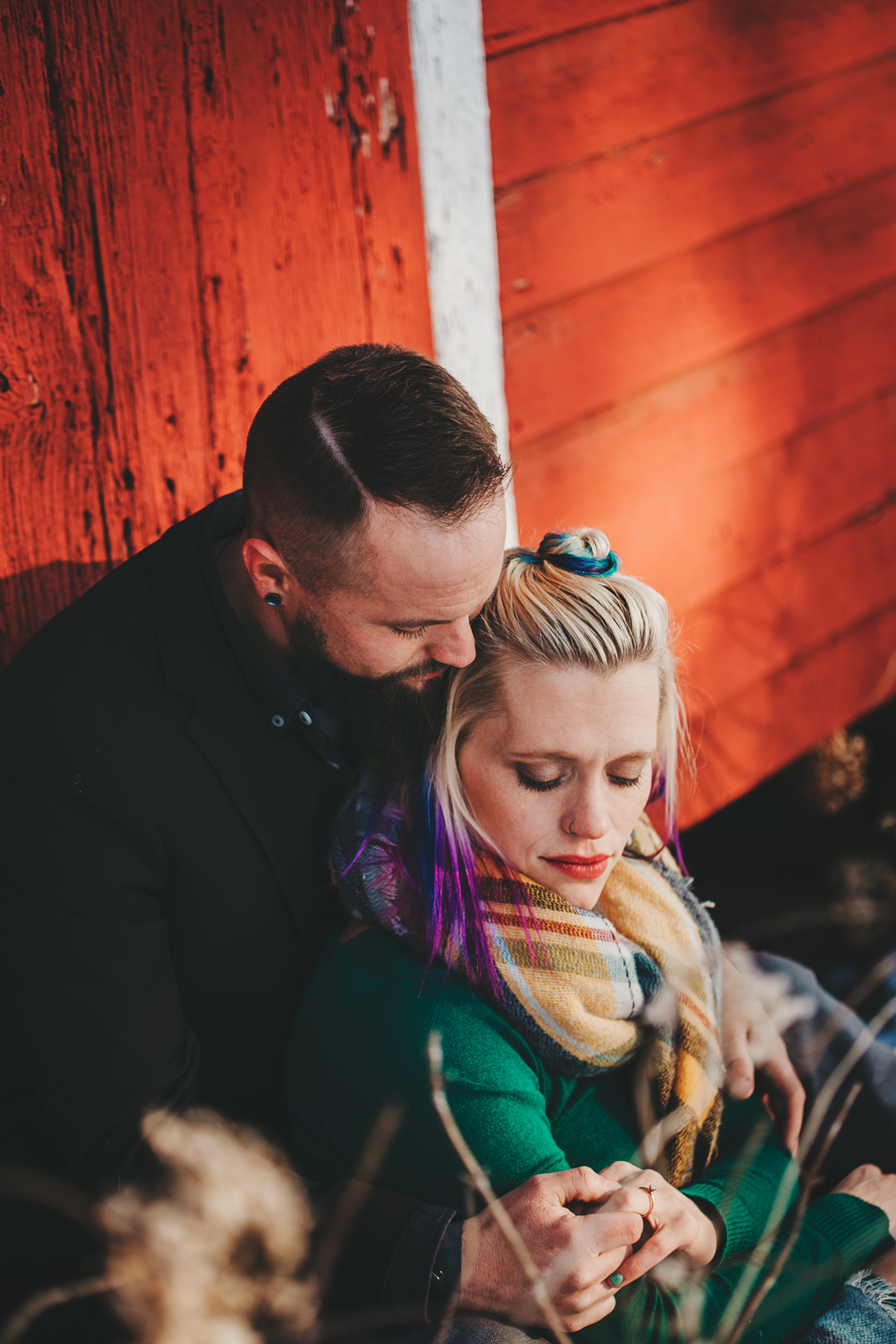 HOW DID YOU MEET? I am a massage therapist. Jake hurt his back at his job (mechanic) and had seen a massage therapist in another town. When he called to make his follow-up appointment, the therapist was going to be unavailable, so they referred him to me. As soon as I met him, I knew he was meant to be in my life. Our conversation was comfortable, effortless and smooth. It was so easy and enjoyable to be around him. We were just friends for a few months talking about all our life obstacles and bouncing lots of songs back and forth. Sharing a love for music, the outdoors, talks about God, and our thoughts about why we are here in this lifetime have created a deep and meaningful bond between us. I knew he was the one and could not imagine my life without him in it.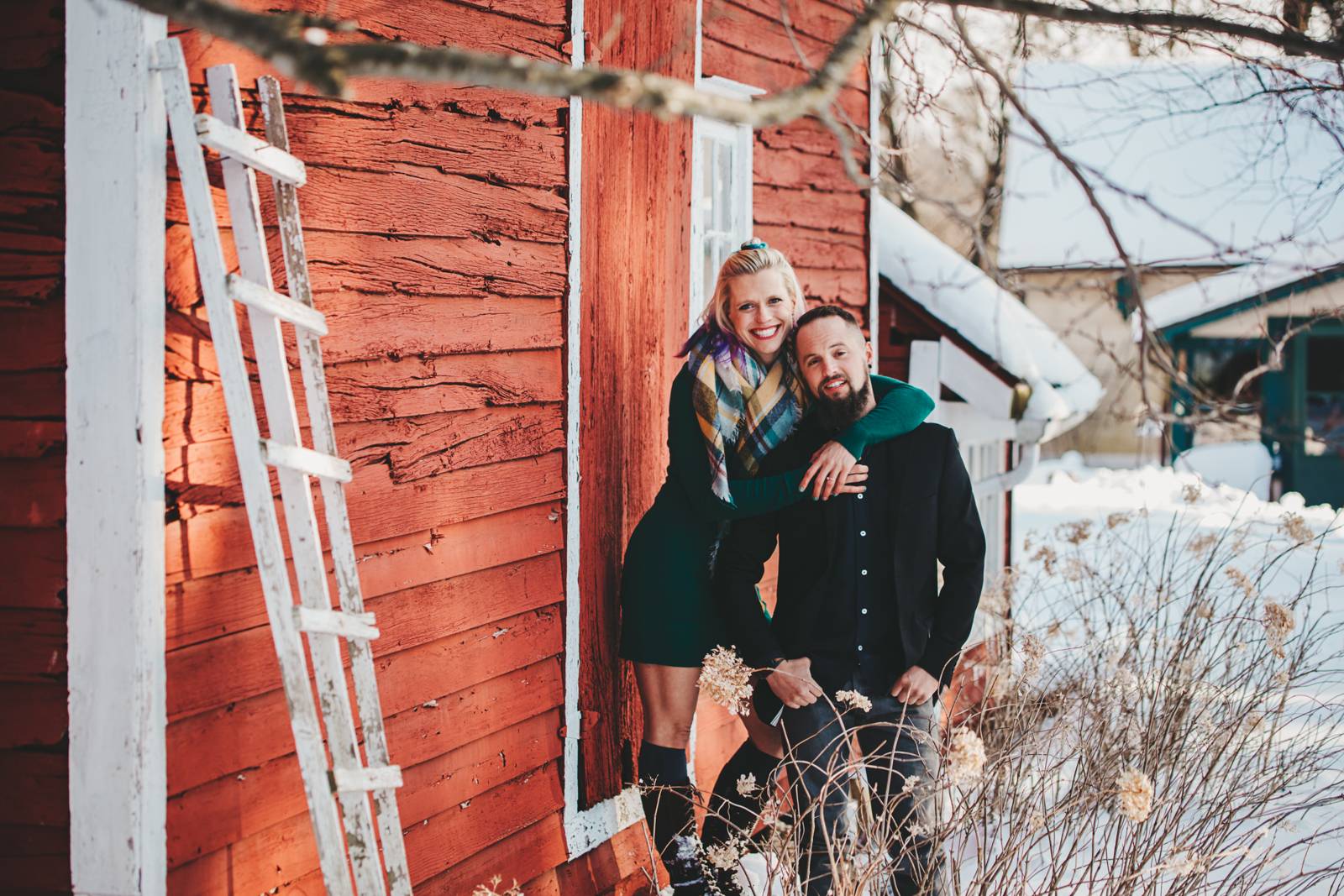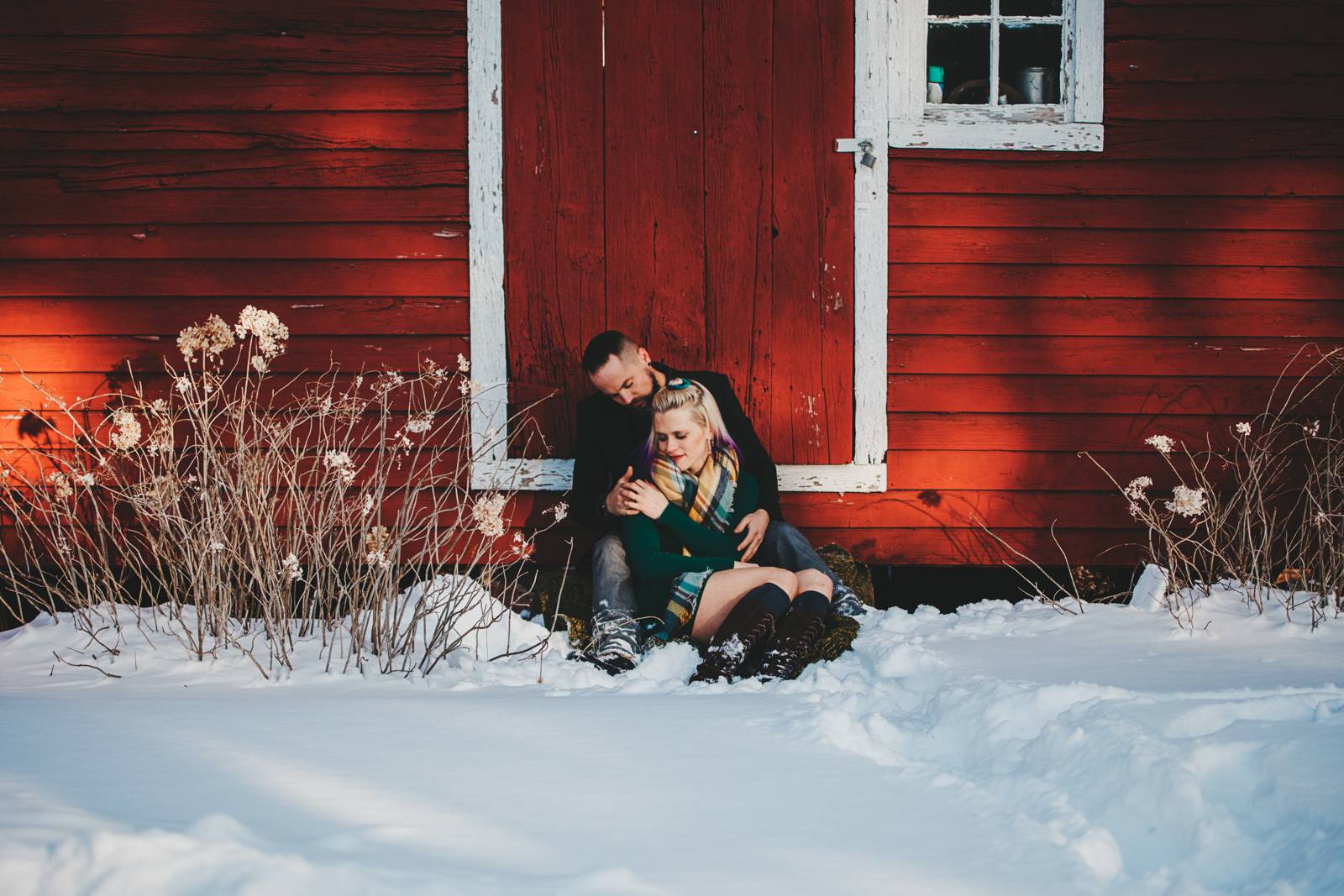 TELL US ABOUT YOUR PROPOSAL: We had been talking rings and marriage after we survived the crazy flood in south-central Wisconsin this past summer. We both thought if we could get through a week of moving all of our belongings out of one house, being "homeless" for a few days, then moving into another house AND still wanted nothing more than to be together -- we should just get married. It was not long after this that his parents came down for a weekend and, unbeknownst to me, Jake's mom gave him one of her rings. 

After much persistence, Jake convinced me to go hiking at my uncle's farm, something that we loved to do but had set aside in the upheaval. My uncle's farm is near Wonewoc, on the rise of a bluff called Third Castle, along the Baraboo River. As we hiked up the trail, I started at my customary meandering pace, taking photos of nature and the views. Jake, however, was on a mission to get us to the top. With much urging, he hustled me up the ridge much quicker than usual. As you will see in our photos, the views are breathtaking at the top of the bluff. Once I reached the top, I just stood there, taking in the rolling scenery and letting myself de-stress, not paying attention to what Jake was doing. After a few moments, he called out, "Hey Miller, would you just pay attention for a minute." I turned and found he was down on one knee, ring in hand. It was perfect, and I said YES! Jake slid the ring on my finger. Excitedly, I took the ring immediately off so I could really look at it. In my daze when I put it back on, I placed it on the wrong hand! So, in all our newly engaged selfies, I have my ring on my right hand, something for us to laugh about for many years to come. Following our hike back down, we went for a romantic dinner at Kelly's Woodfire Bistro in Wonewoc. It was a perfect night!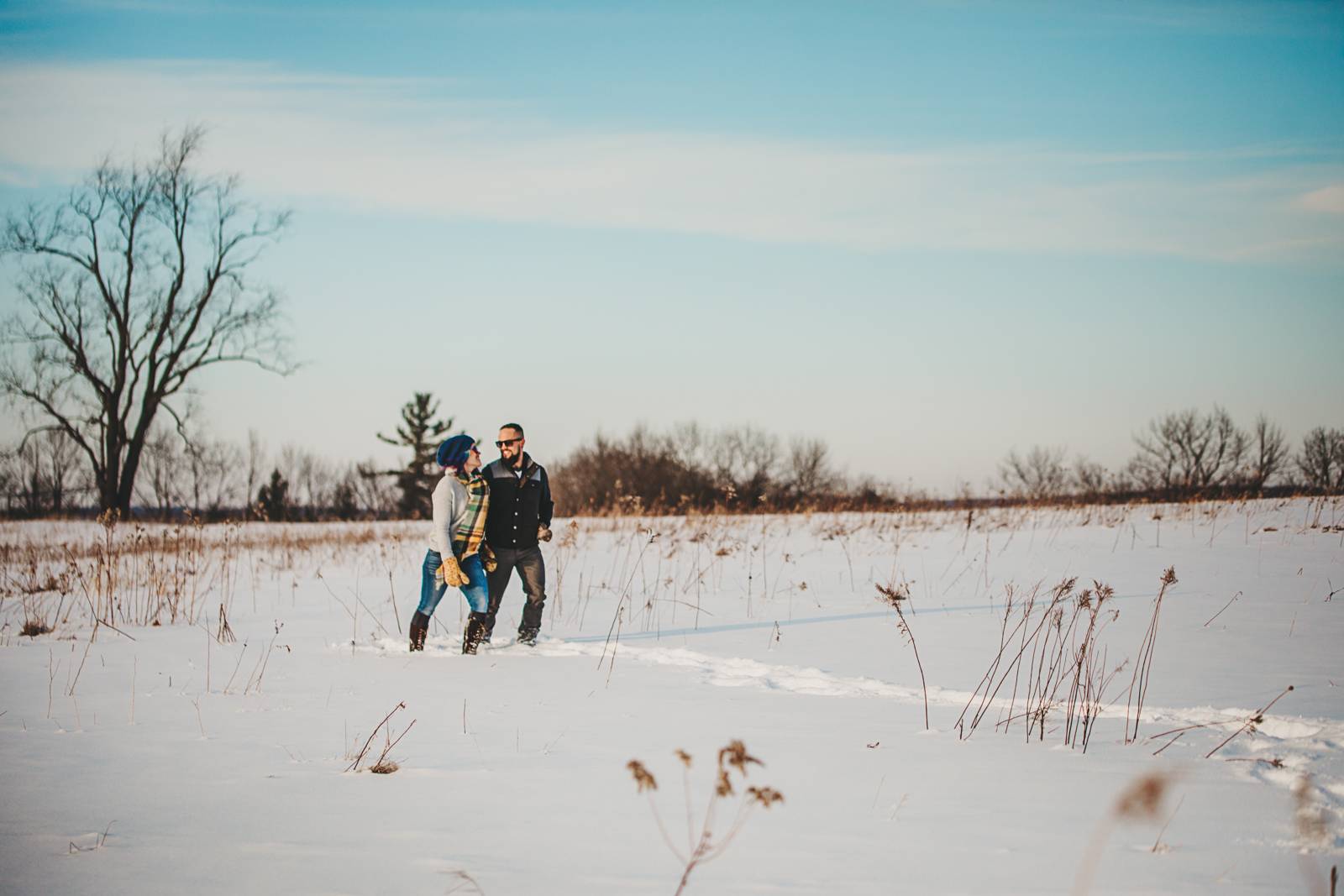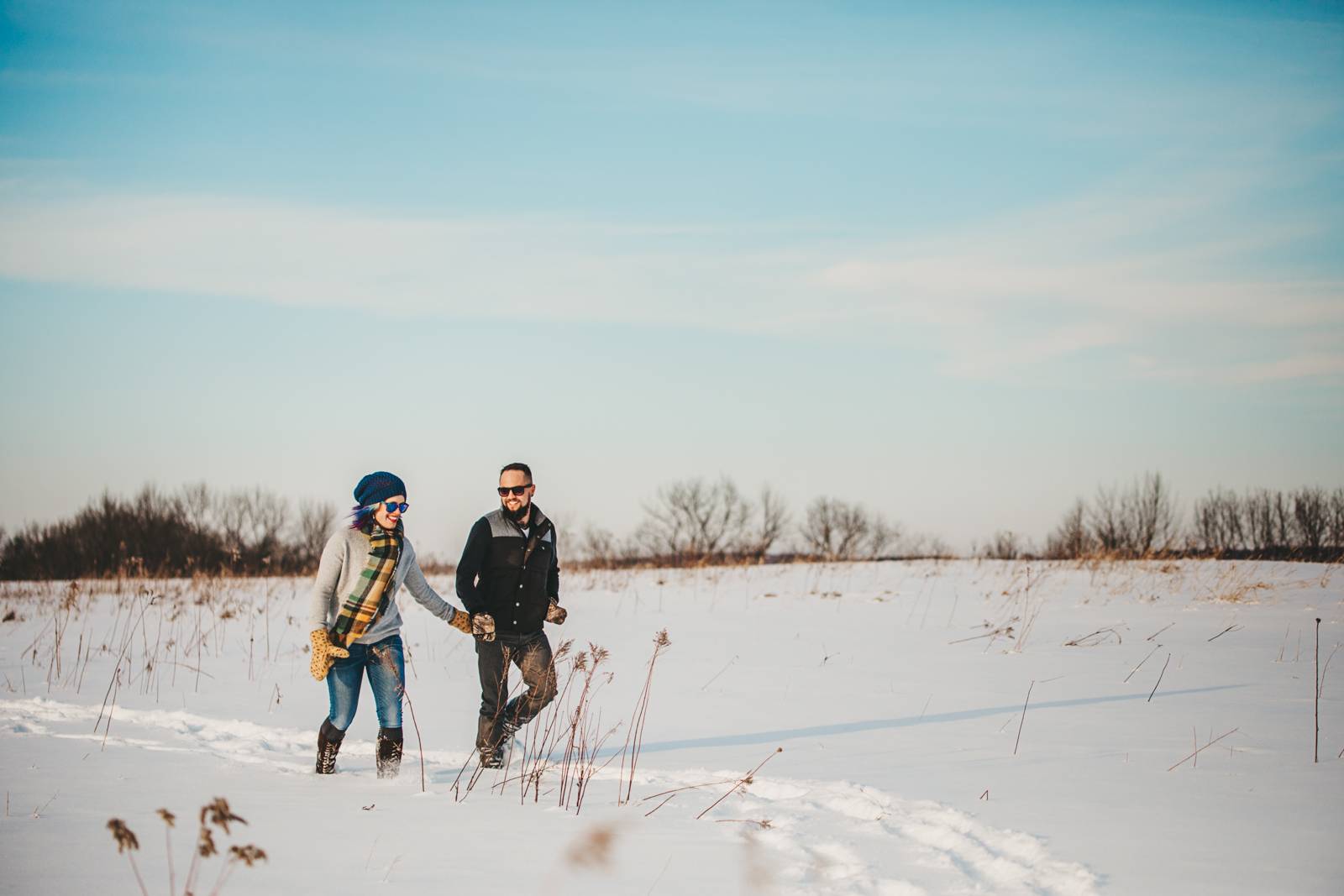 DO YOU HAVE A VENUE? We decided to have the wedding at my uncle's farm where Jake proposed and was the location of your engagement session. It is a beautiful little hobby farm and formerly belonged to my Great Aunt Evy. My great aunt in her day, and currently my uncle, are both certified master gardeners, so there are always flowers blooming throughout the growing seasons. The barn has a small dance floor that my uncle made for his bi-yearly barn dances.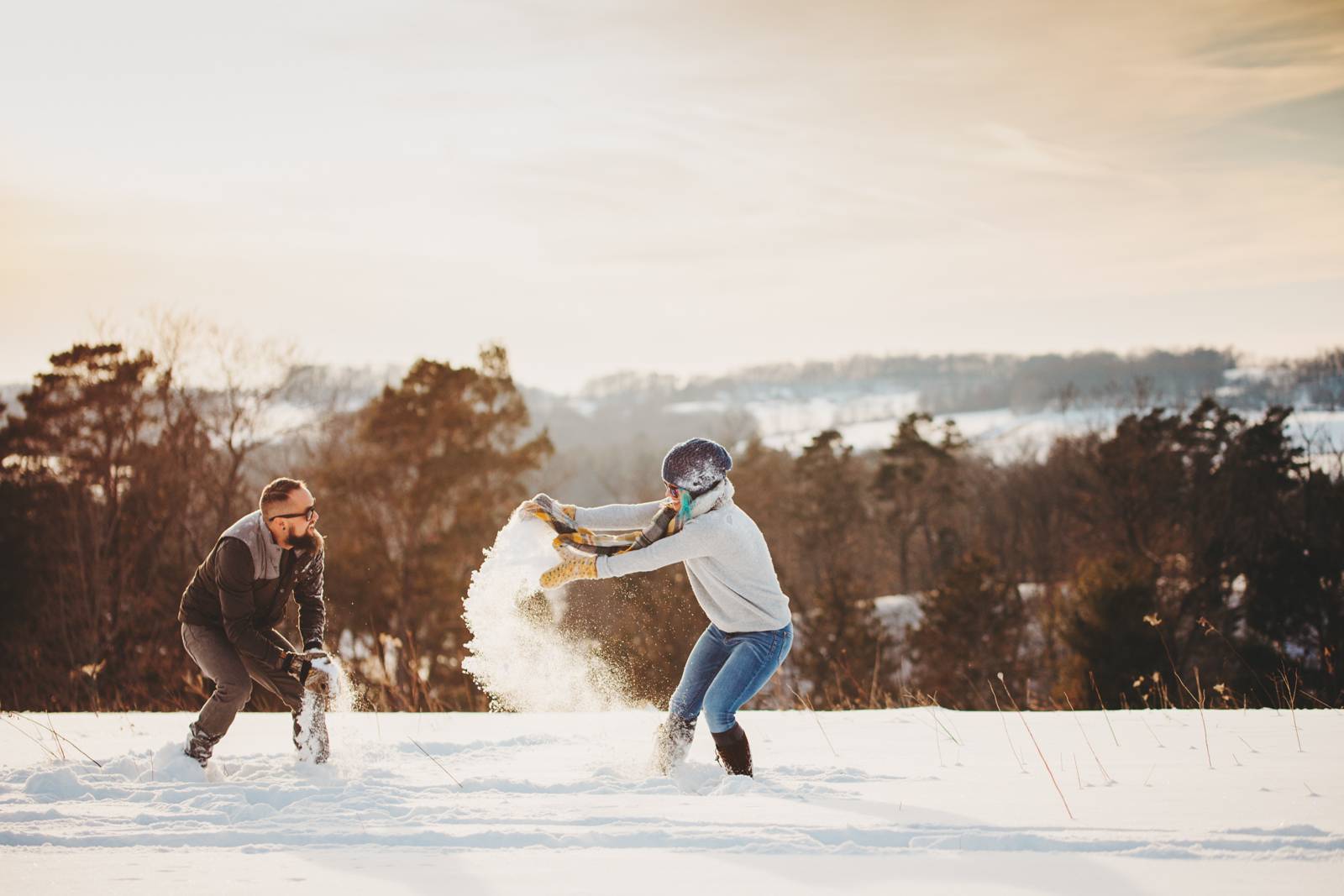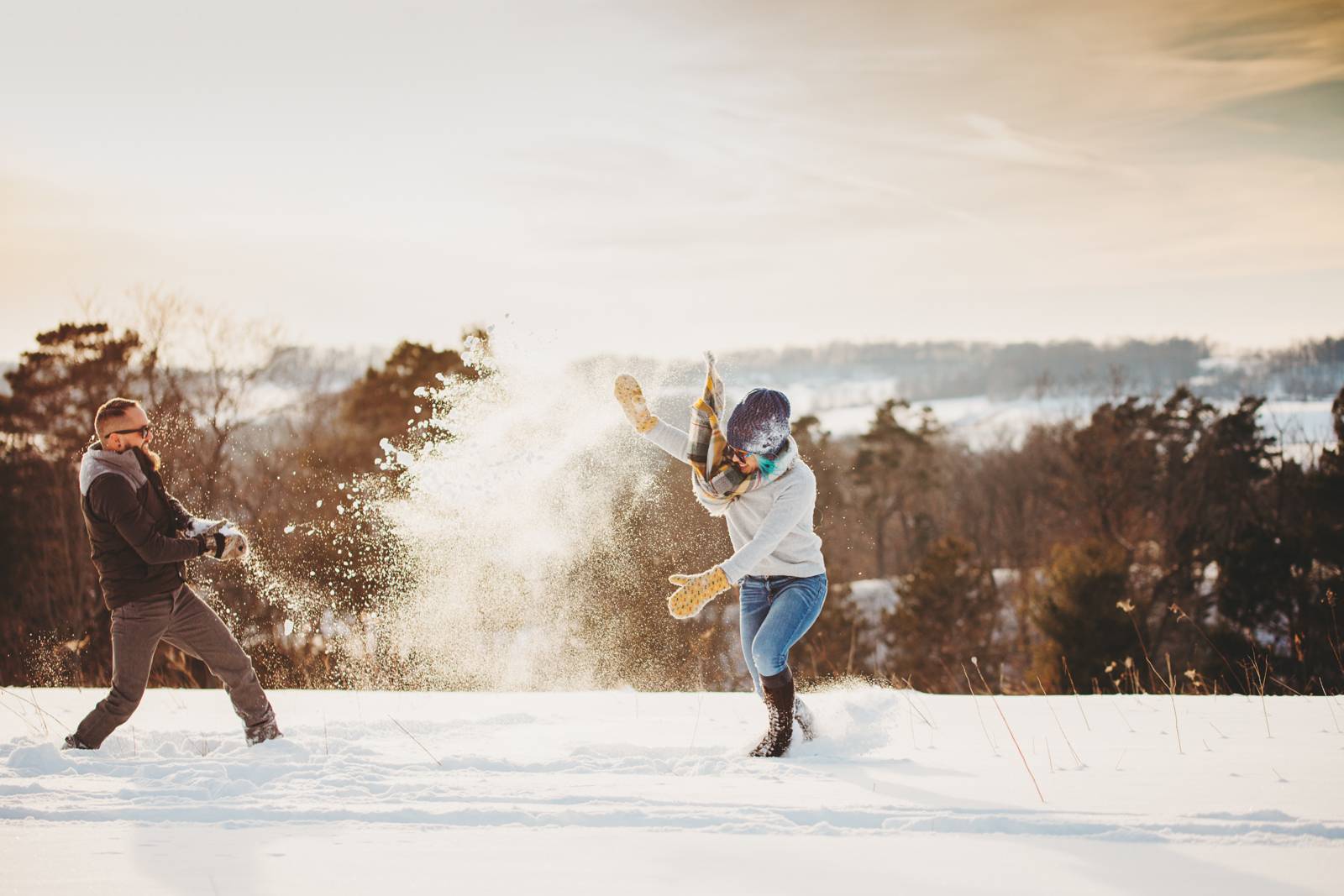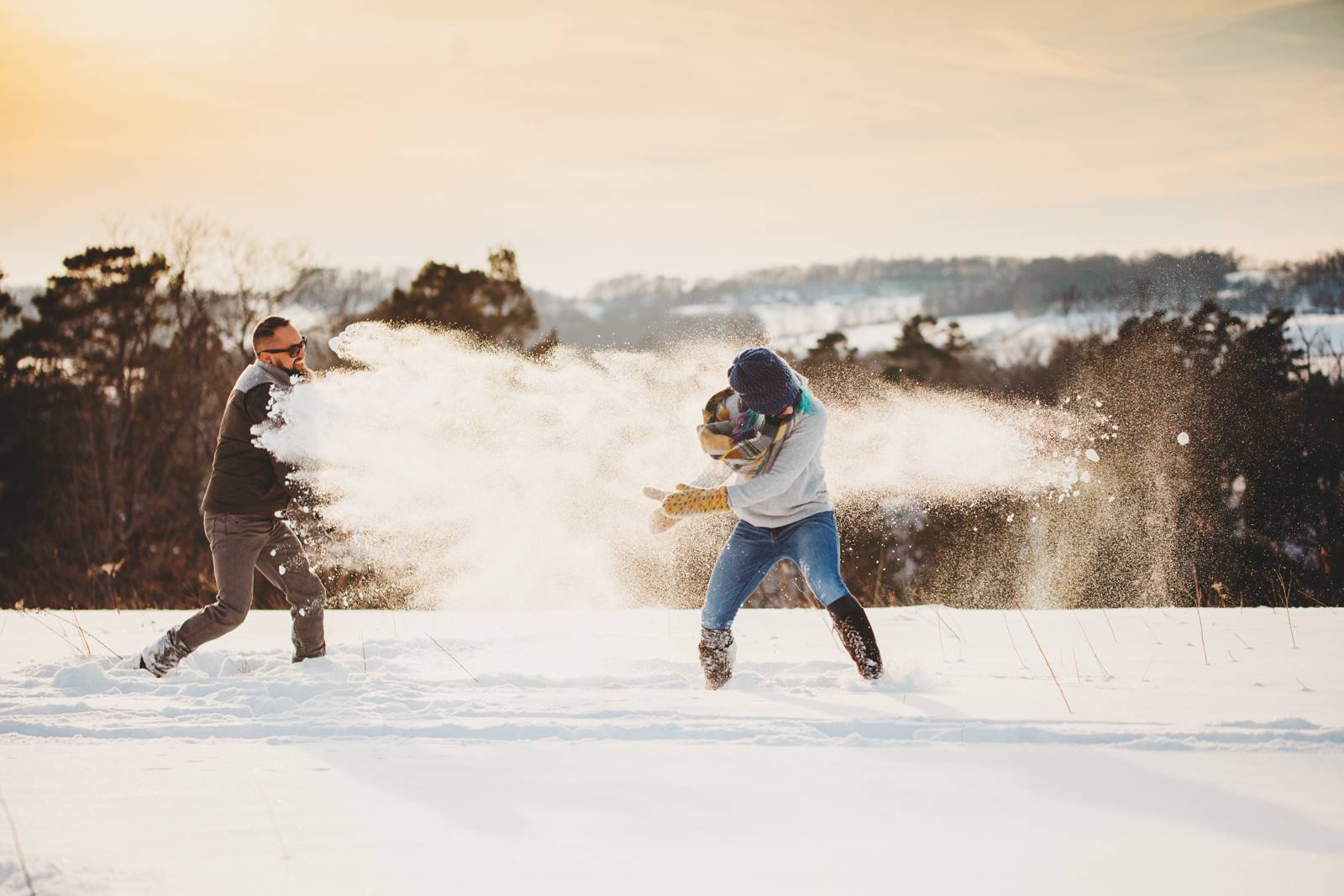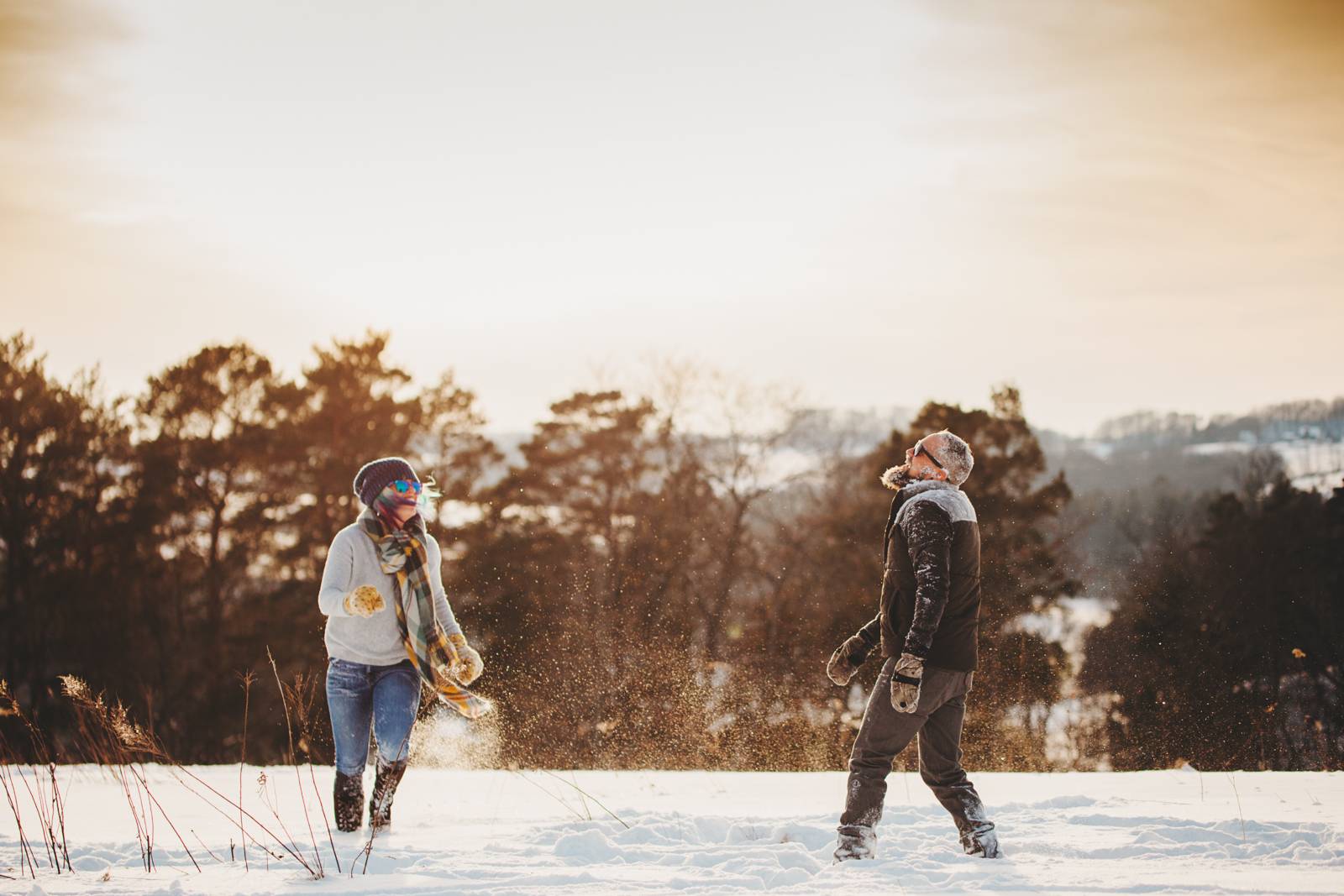 WHAT IS THE INSPIRATION AND STYLE FOR YOUR WEDDING? Our wedding will be a very laid back and casual celebration of love. Not just about our love for each other, but also the love we have and share with our family and friends. We are choosing to use talented local businesses as vendors. My favorite musician is going to be playing live music. Our food will be from Geffert's Catering of Reedsburg. LK Bridal Studio is creating our invitations and photography.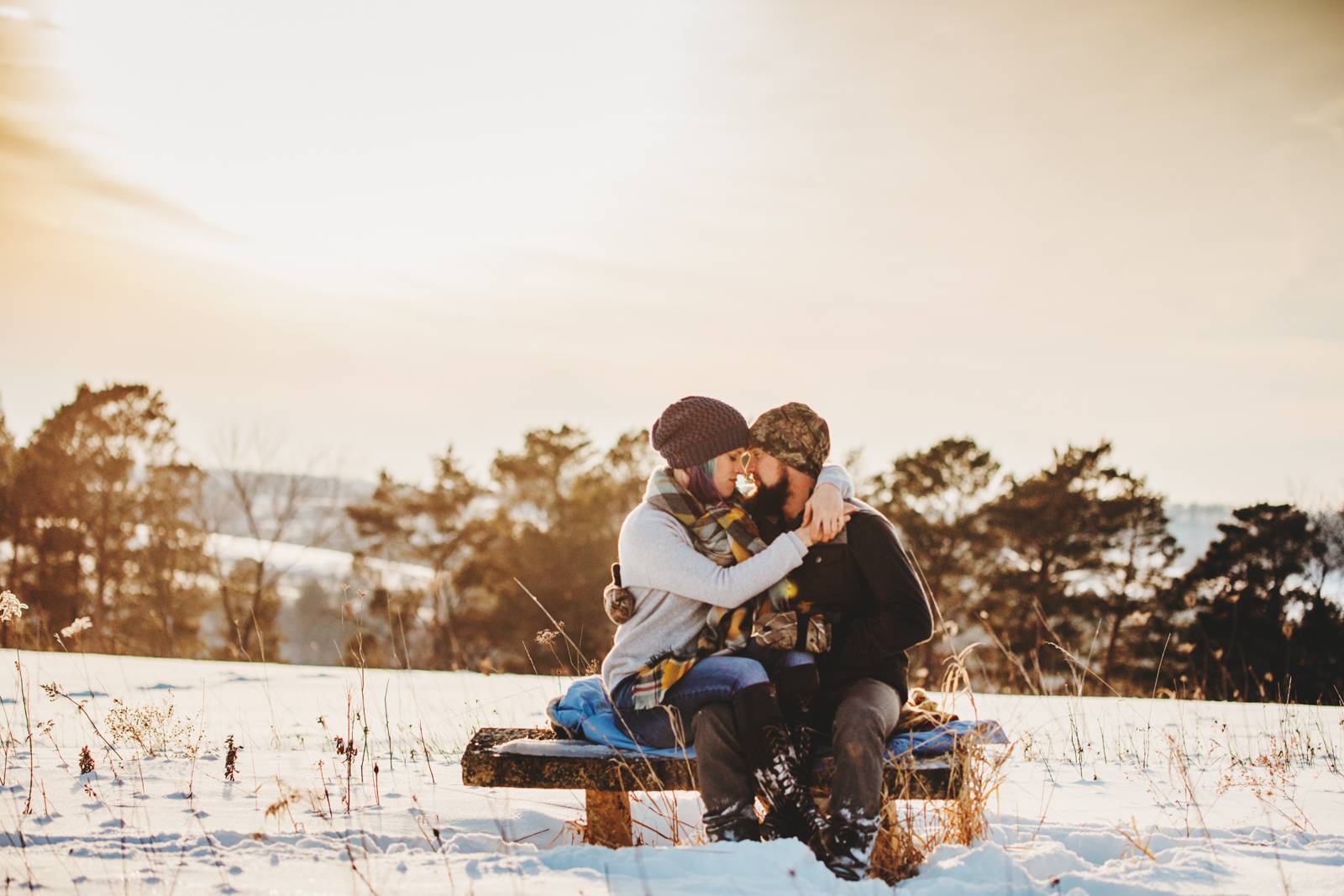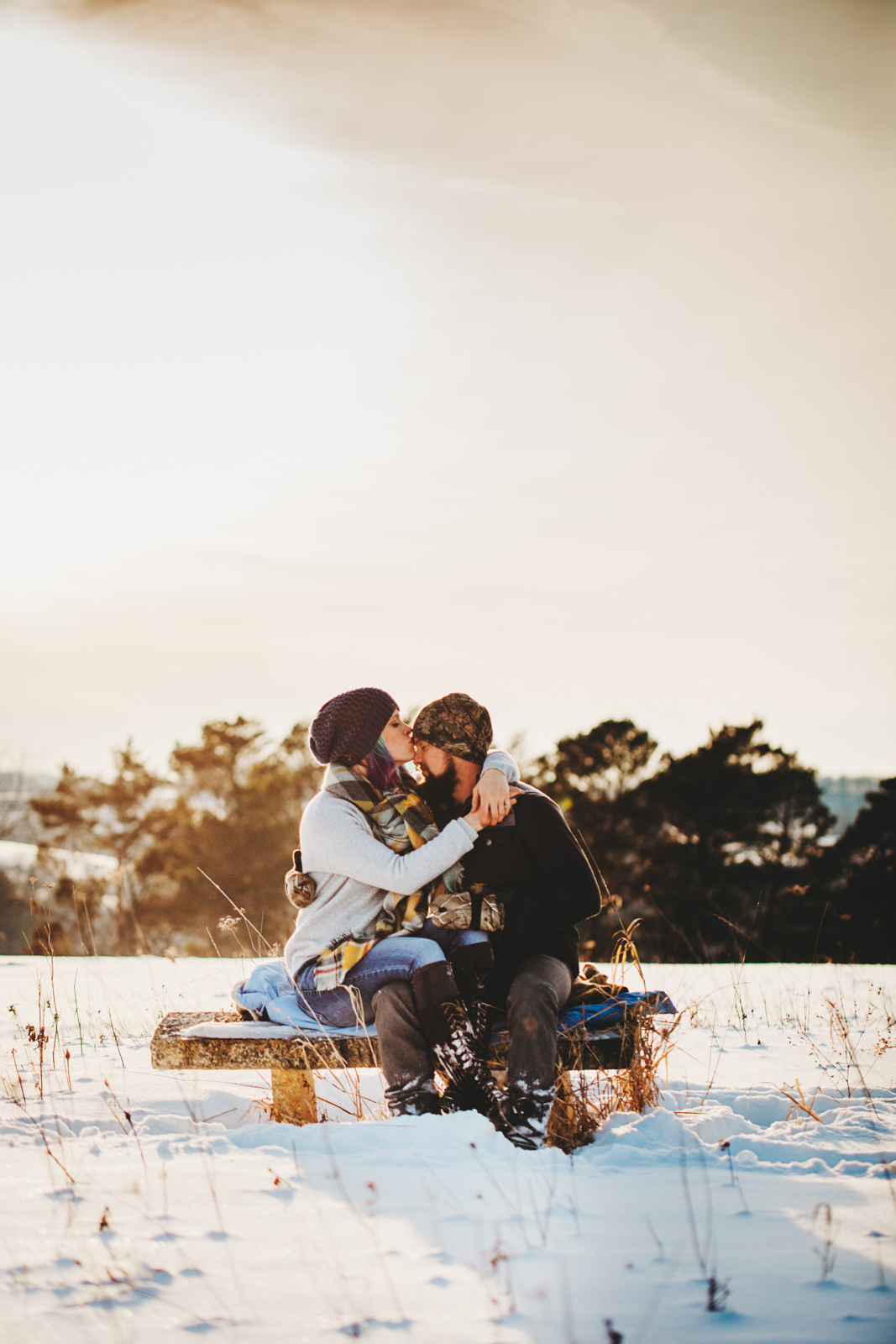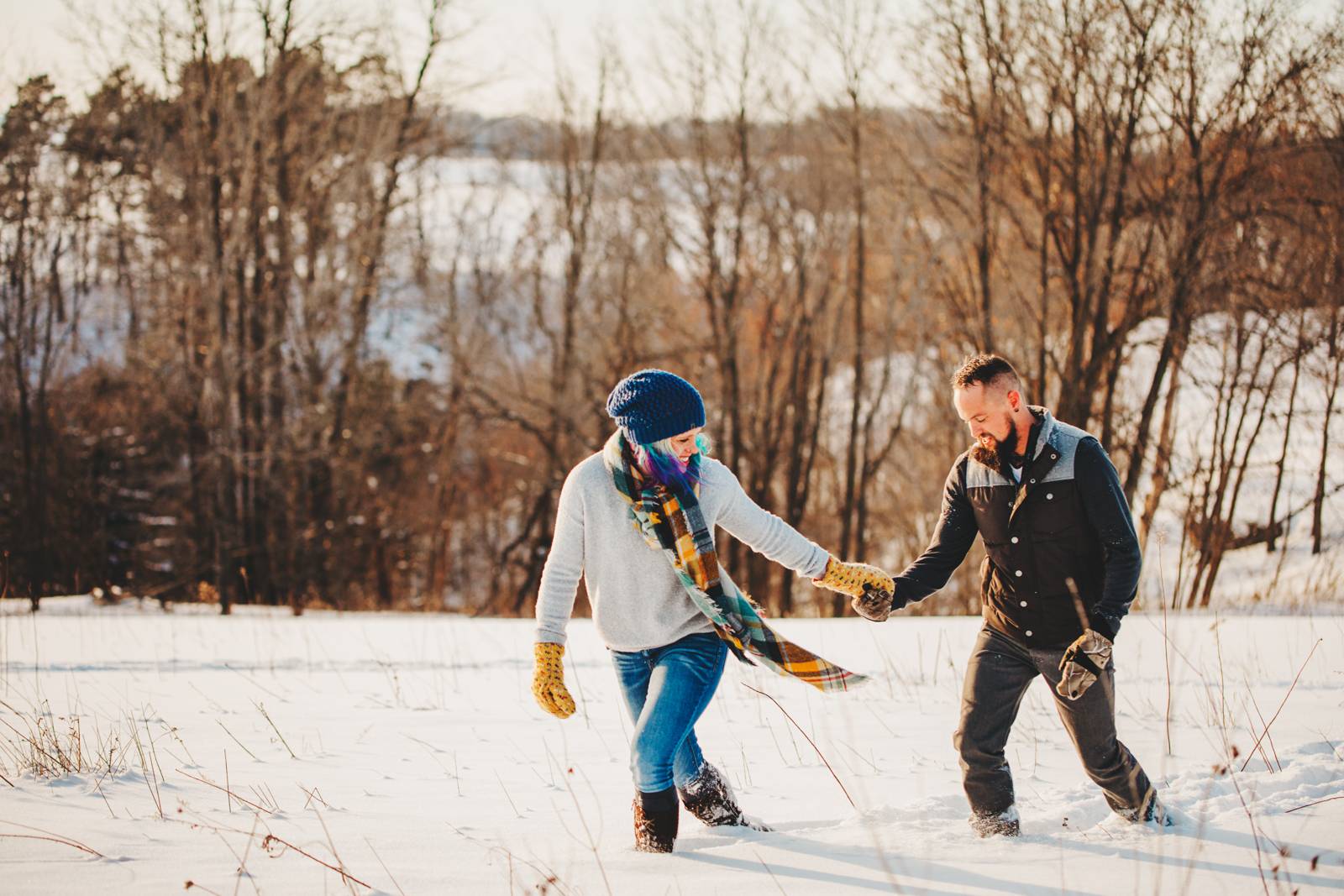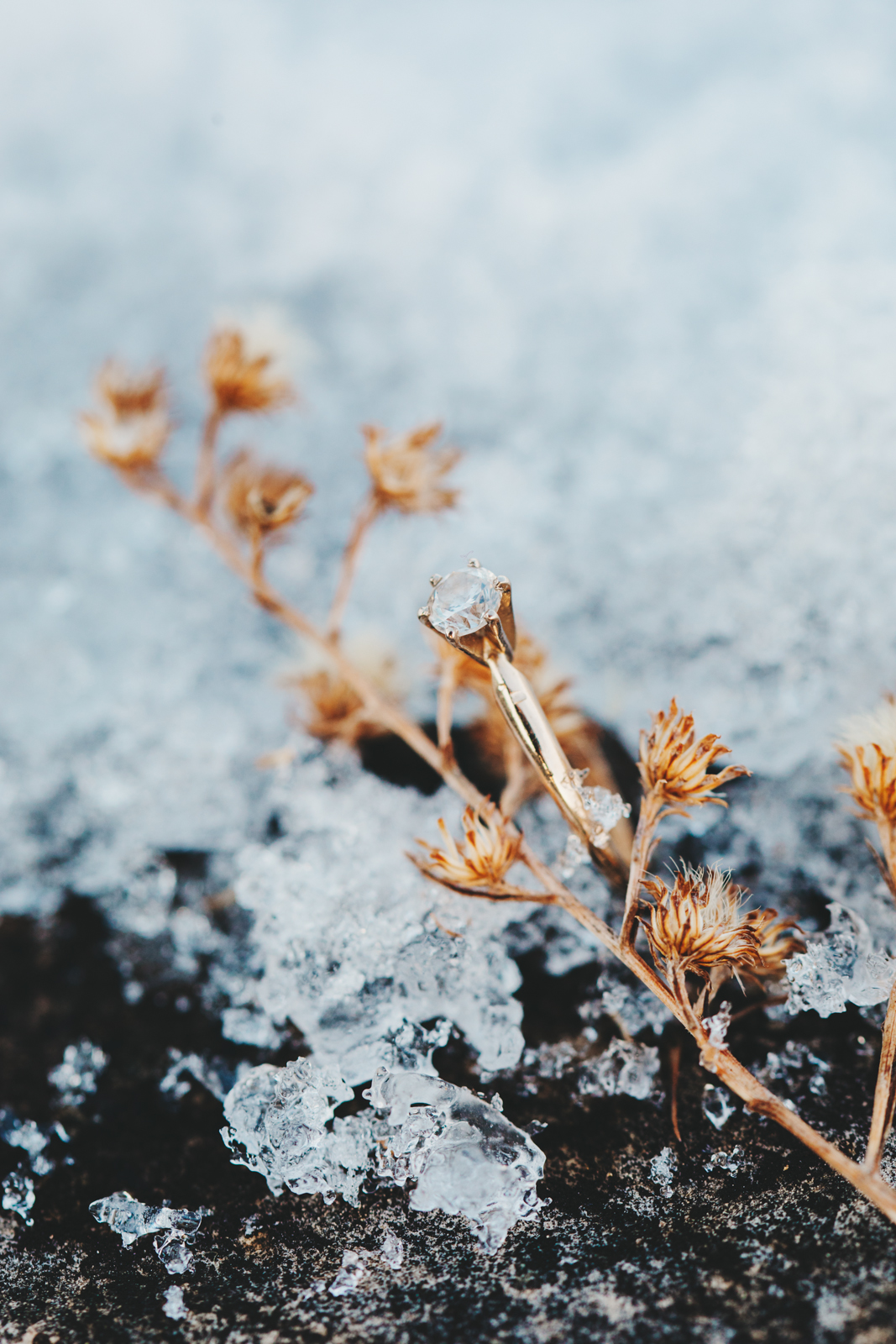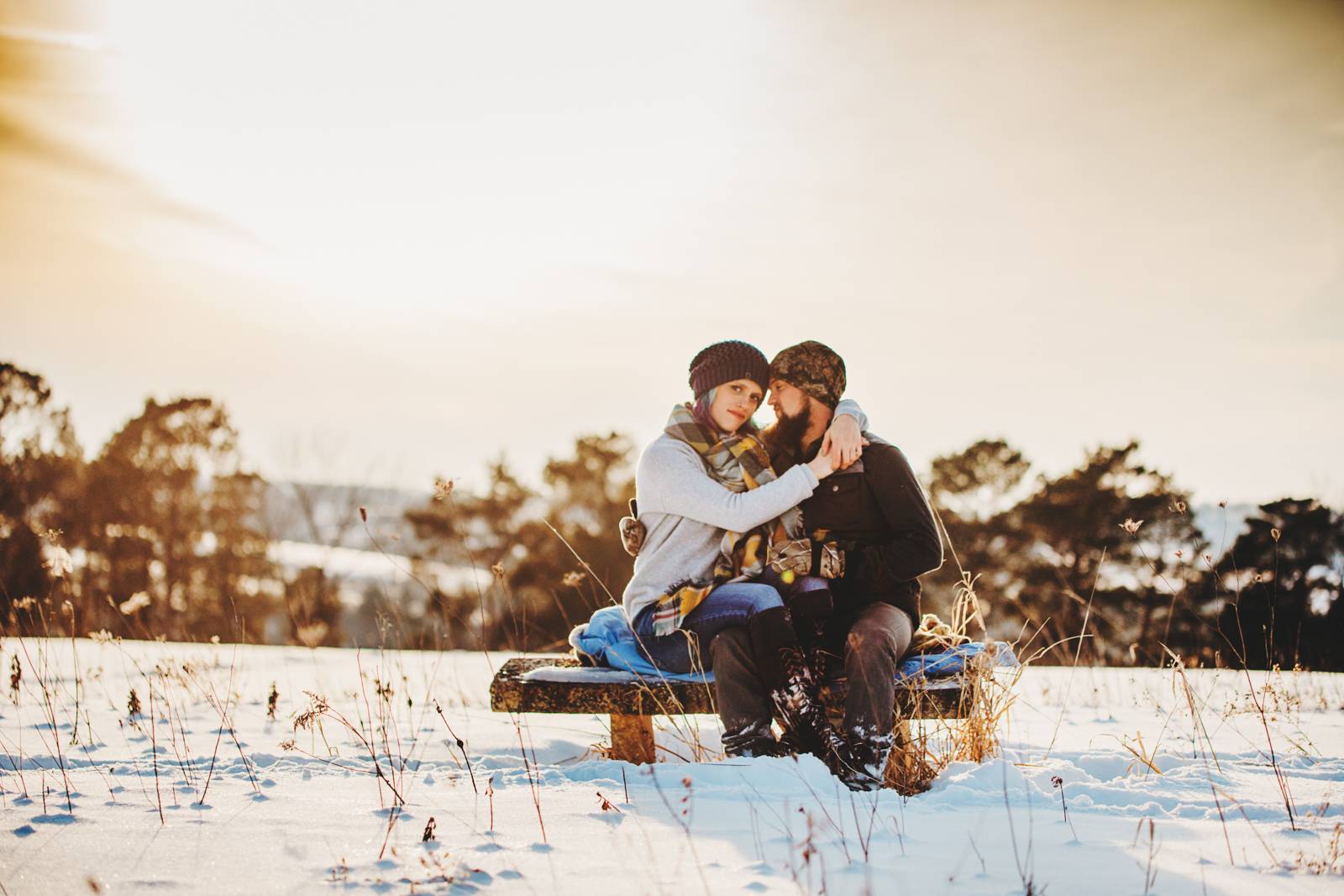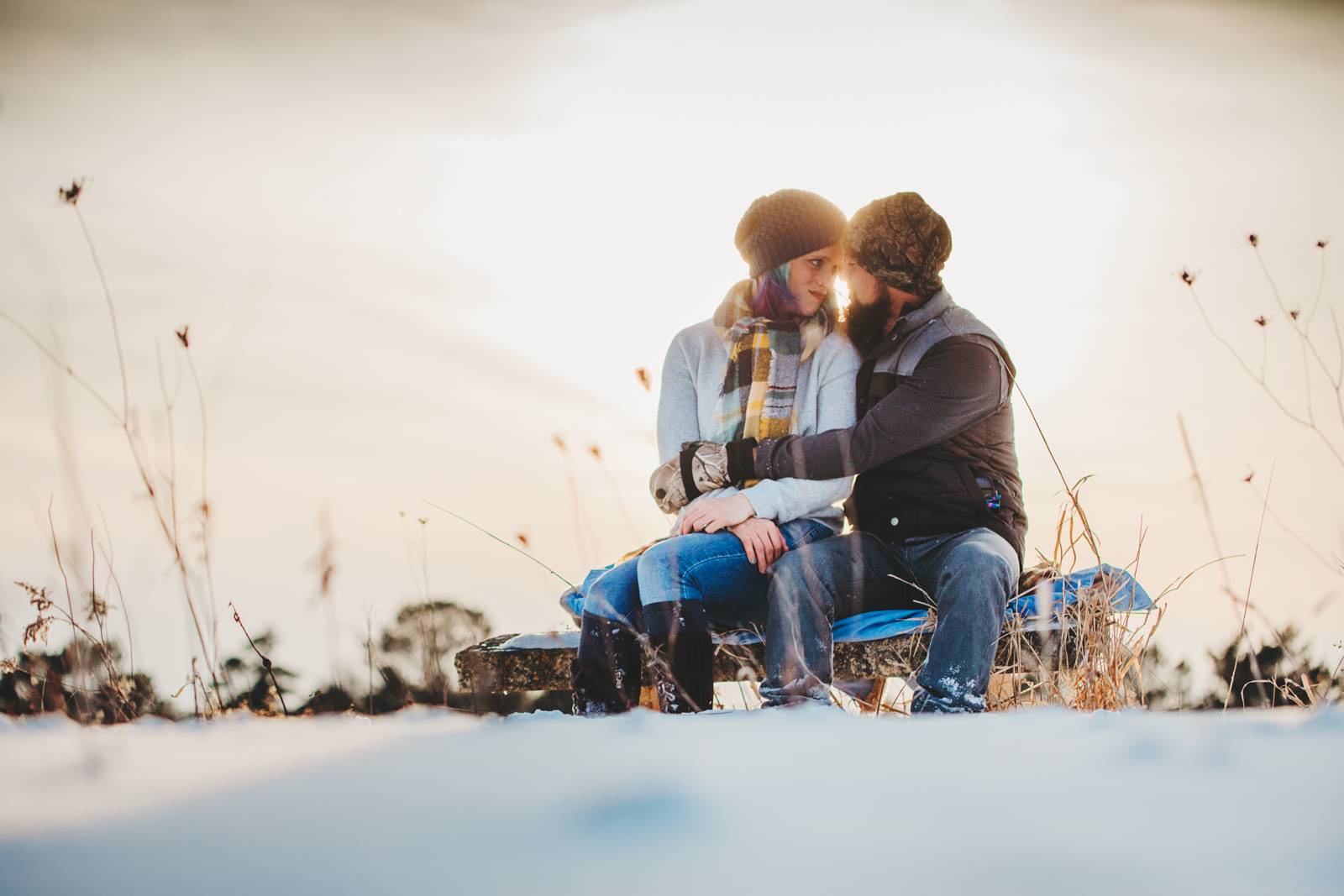 ANY OTHER DETAILS PLANNED? One detail I'm very excited about is a special request we are mailing out in our invitations. We are sending a Prayer Flag (colored cloth) and asking guests to write a small pray or well-wish for us. Each flag will be mailed back with the corresponding RSVP. The Prayer Flags will be sewn together and will hang over our ceremony area. As the wind moves across the flags, it will carry all the prayers out into the universe the day of our wedding. This way even the guests who cannot physically join us for our marriage will be present with us. It also resonates perfectly with the earthy, boho style we want our wedding to have. It's all about the love.