Sarah and Luke's May wedding day was a bright and floral-filled celebration of love at the beautiful Bishops Bay Country Club! Captured by Caynay Photo, this Madison couple enjoyed a timeless and romantic lakeside wedding on Lake Monona with unmatched views of our stunning State Capitol.
Featuring an incredible dream team of professional local vendors, we know you will love soaking in every airy and garden-inspired detail their special day brings below!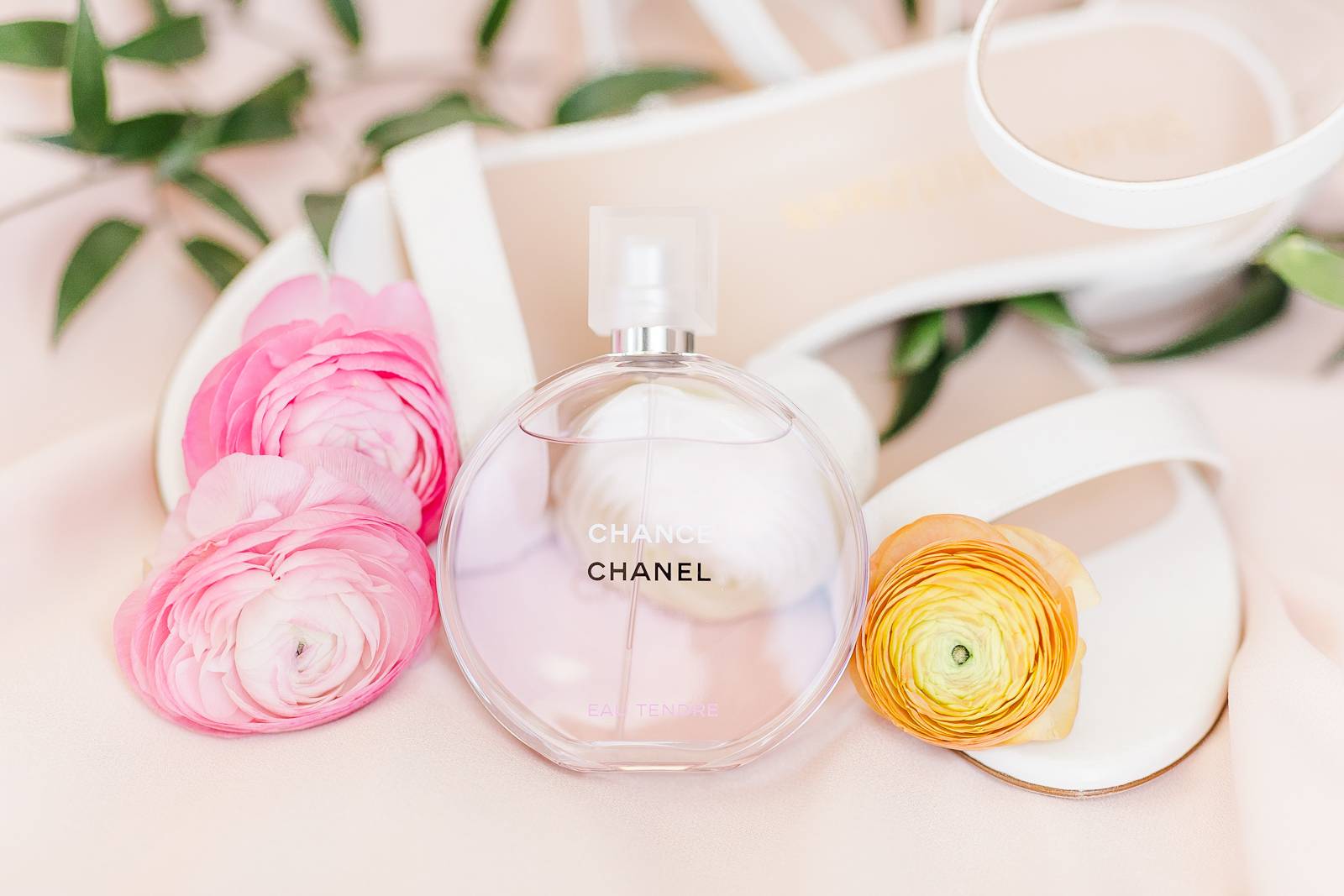 WEDDING DATE: 5/29/21
HOW DID YOU MEET? Luke and I were introduced through mutual friends and met for drinks at the Union Terrace. We knew each other from when we were little but hadn't seen or talked in a long time. We spent the night catching up on college, careers, families, travels, and our favorite things to do in Madison.
HOW DID YOU KNOW YOU HAD FOUND "THE ONE"? Dating each was so fun and easy. We spent our first summer together going to concerts, boating, and spending time with family and friends. After that, we both knew it was the real deal.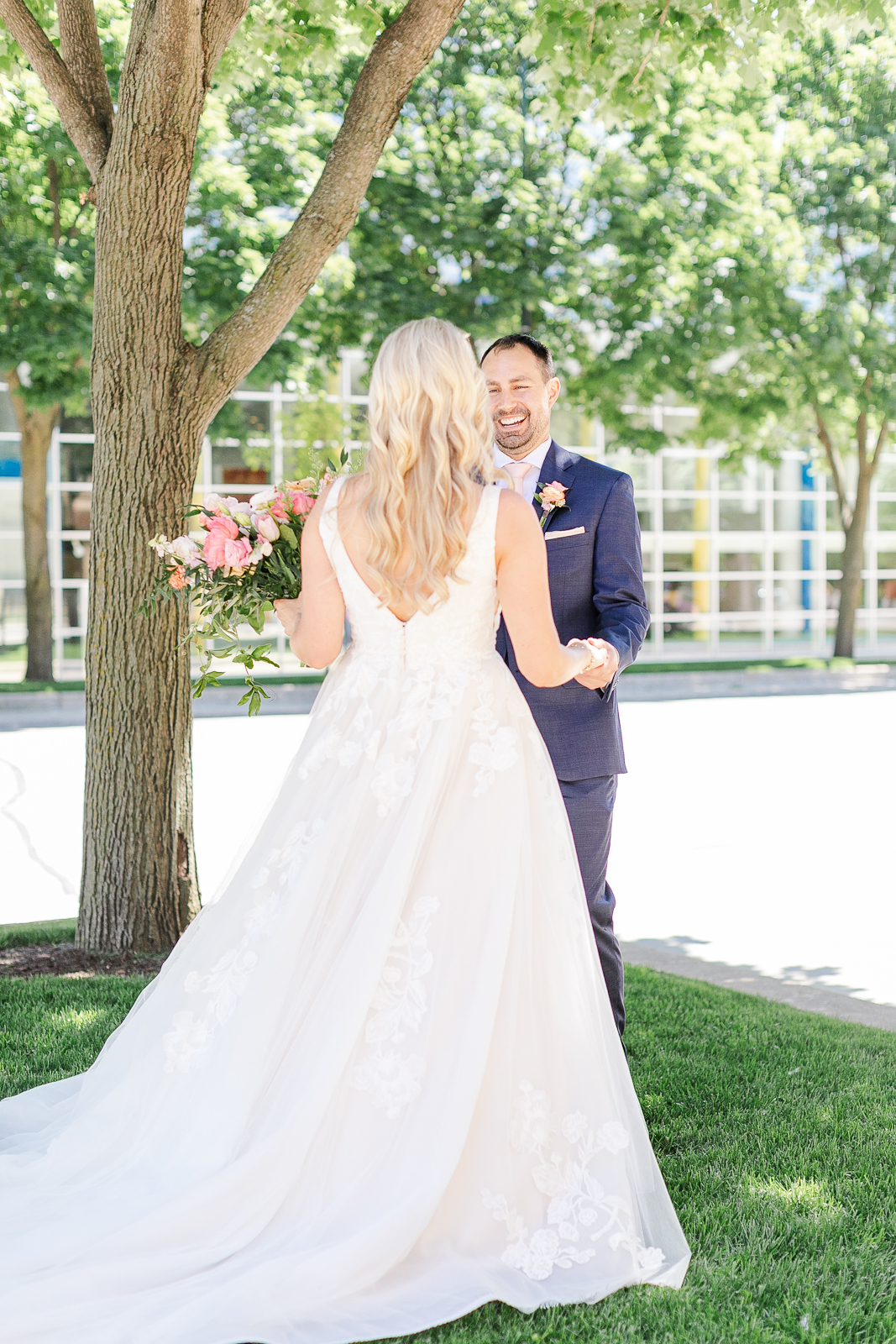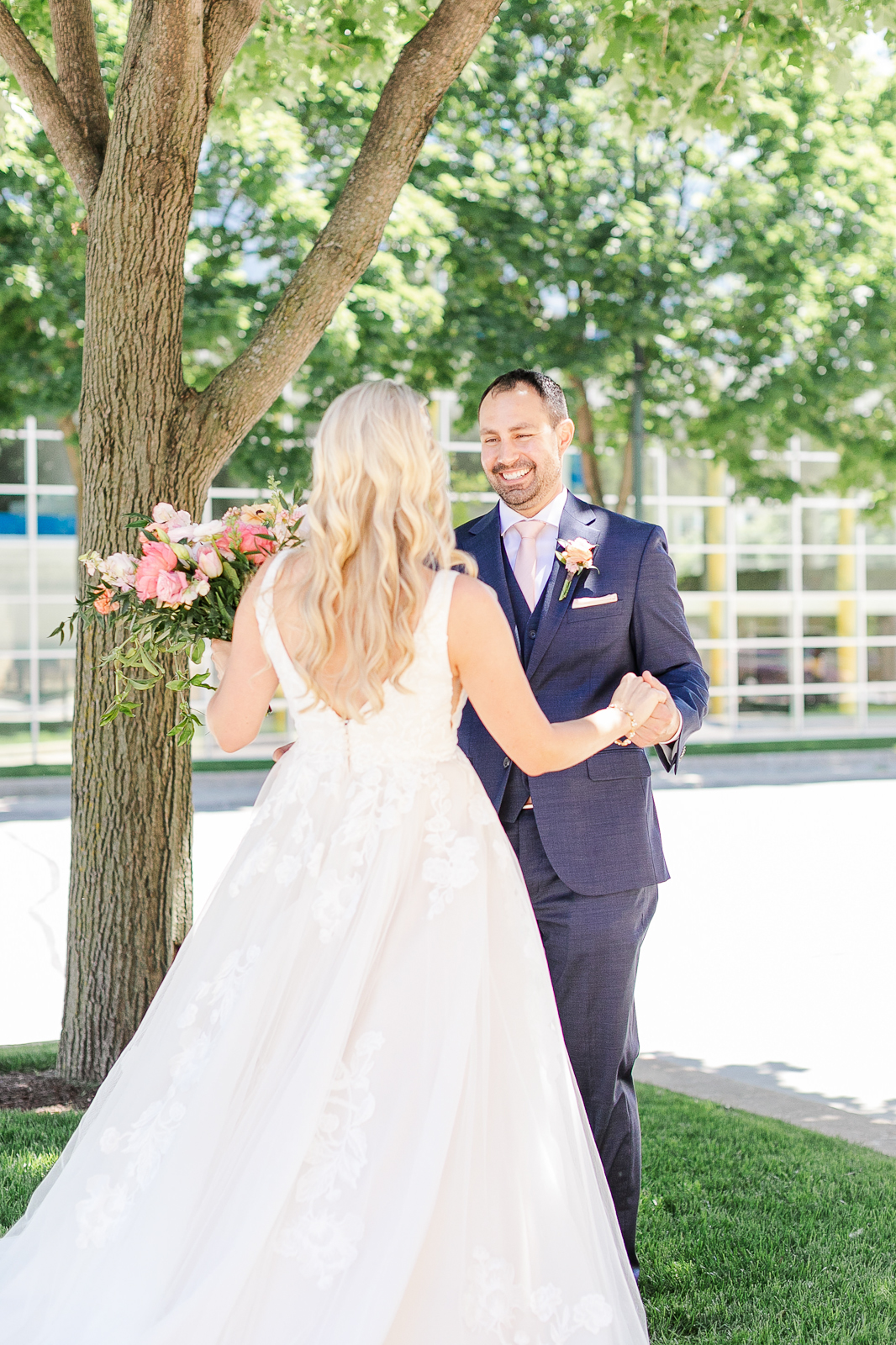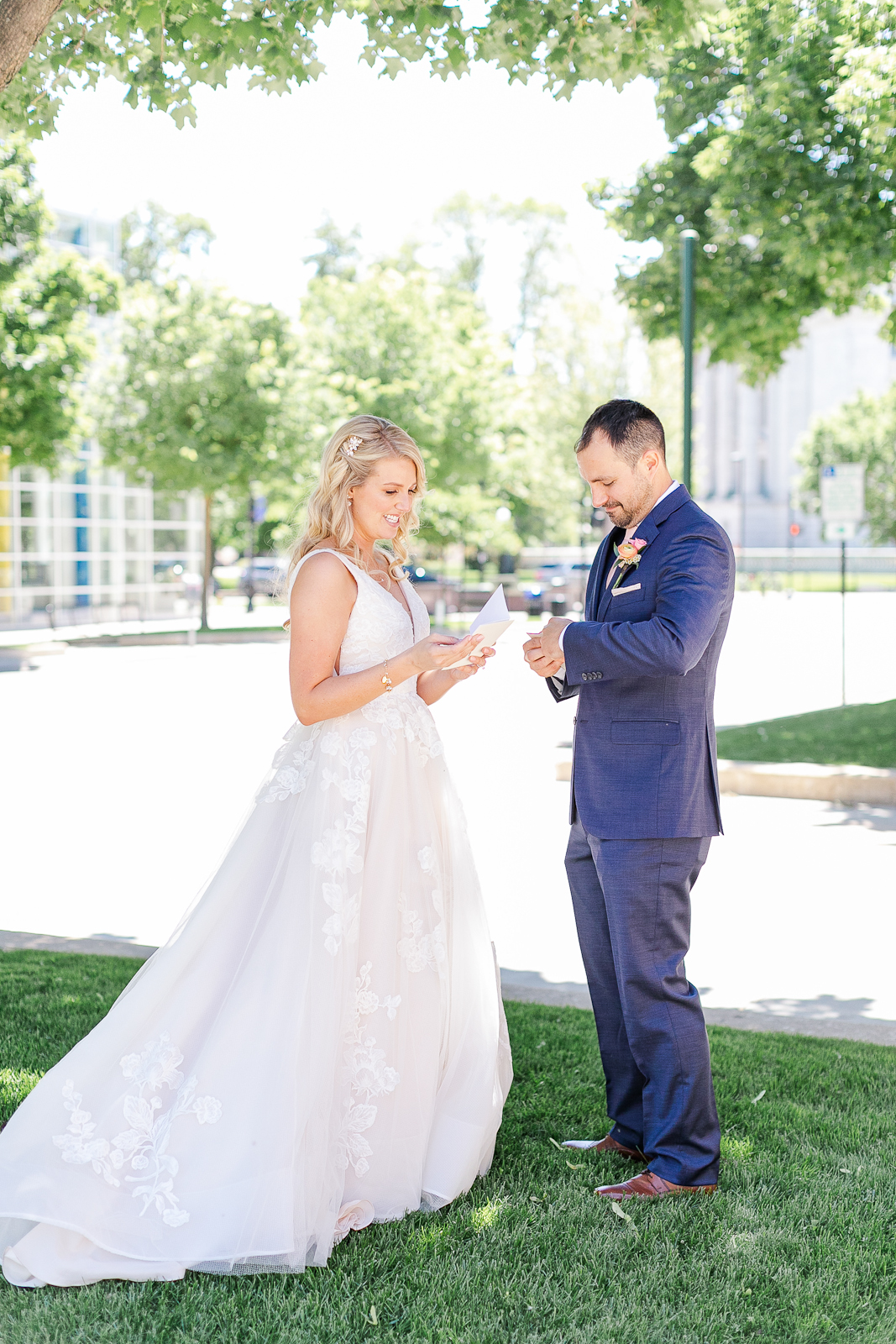 TELL US ABOUT YOUR PROPOSAL: Luke proposed on our last night of vacation in Siesta Key, FL. We went down to the beach to watch the sunset, and Luke got down on one knee and asked to marry me. It was such a sweet, intimate moment just between us. Afterward, we went to our favorite Italian restaurant and called our loved ones to share the news!
DESCRIBE YOUR WEDDING ATTIRE: Our whole wedding vision was classic and timeless. Luke and our groomsmen wore fitted navy suits with matching blush ties, and our bridesmaids wore simple crepe blush dresses with pockets. Two of my bridesmaids were pregnant, so it was very important to find a silhouette that worked for everyone! My dress from Marah's Elegant Bridal was a ballgown silhouette with intricate floral lace and illusion cutouts!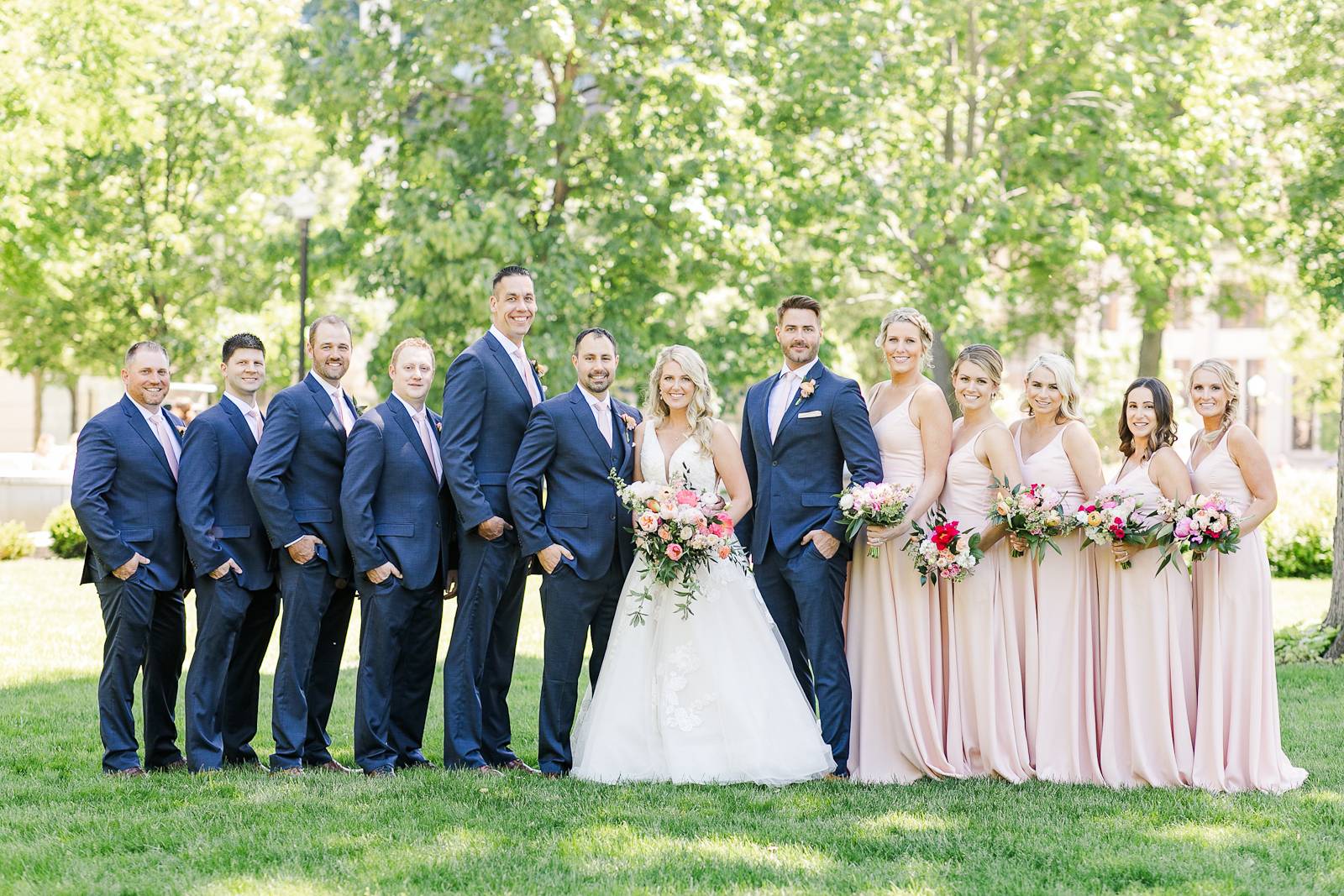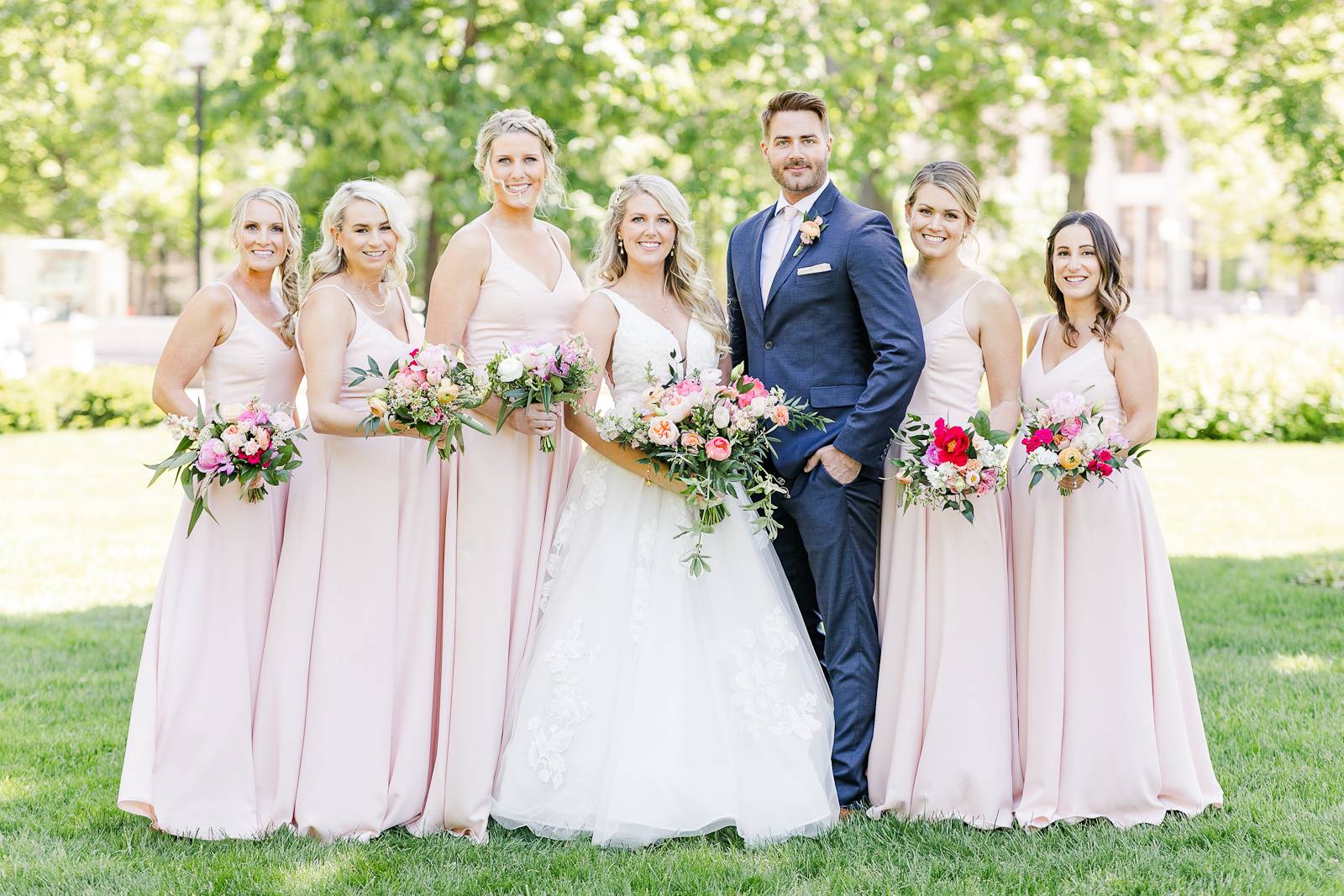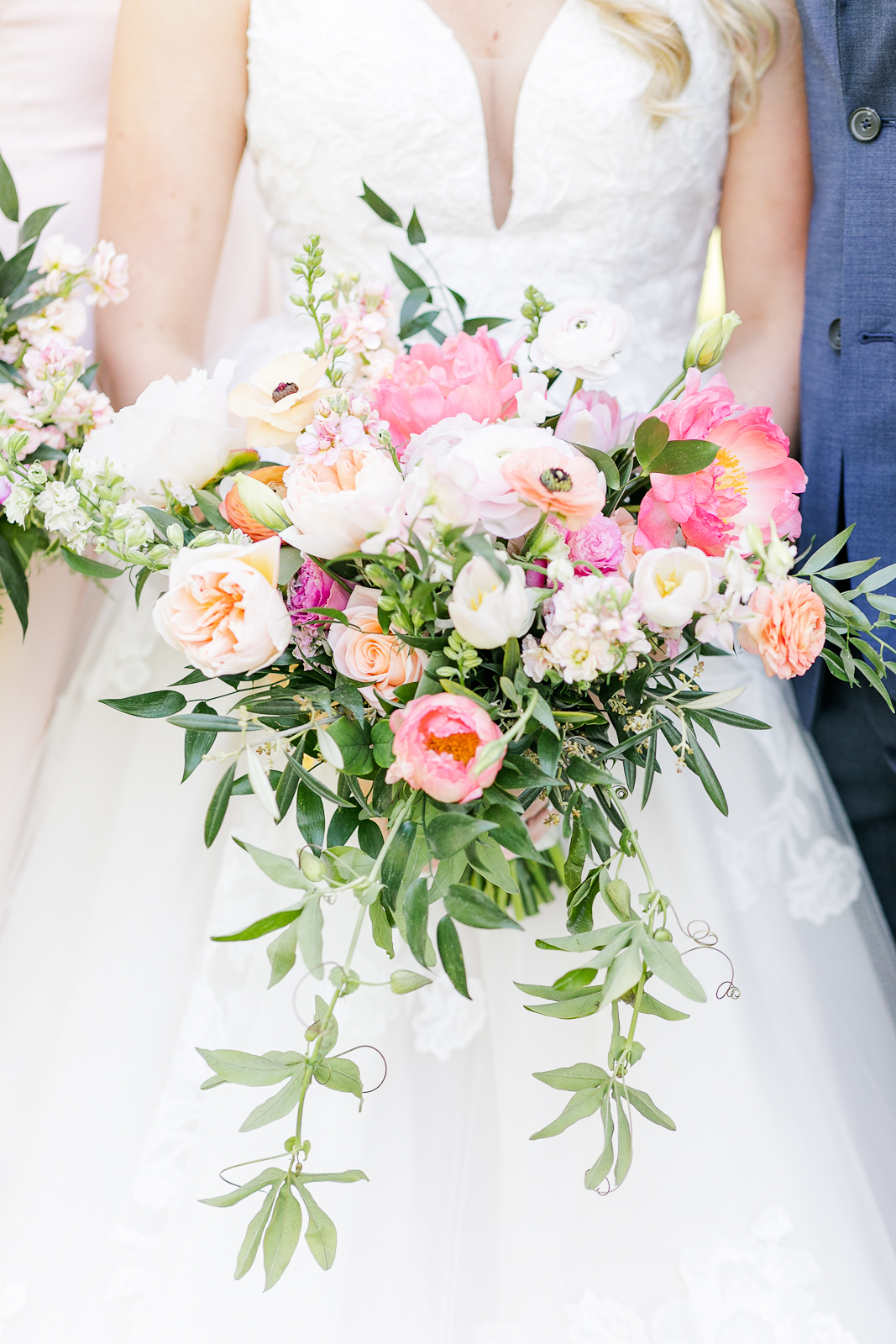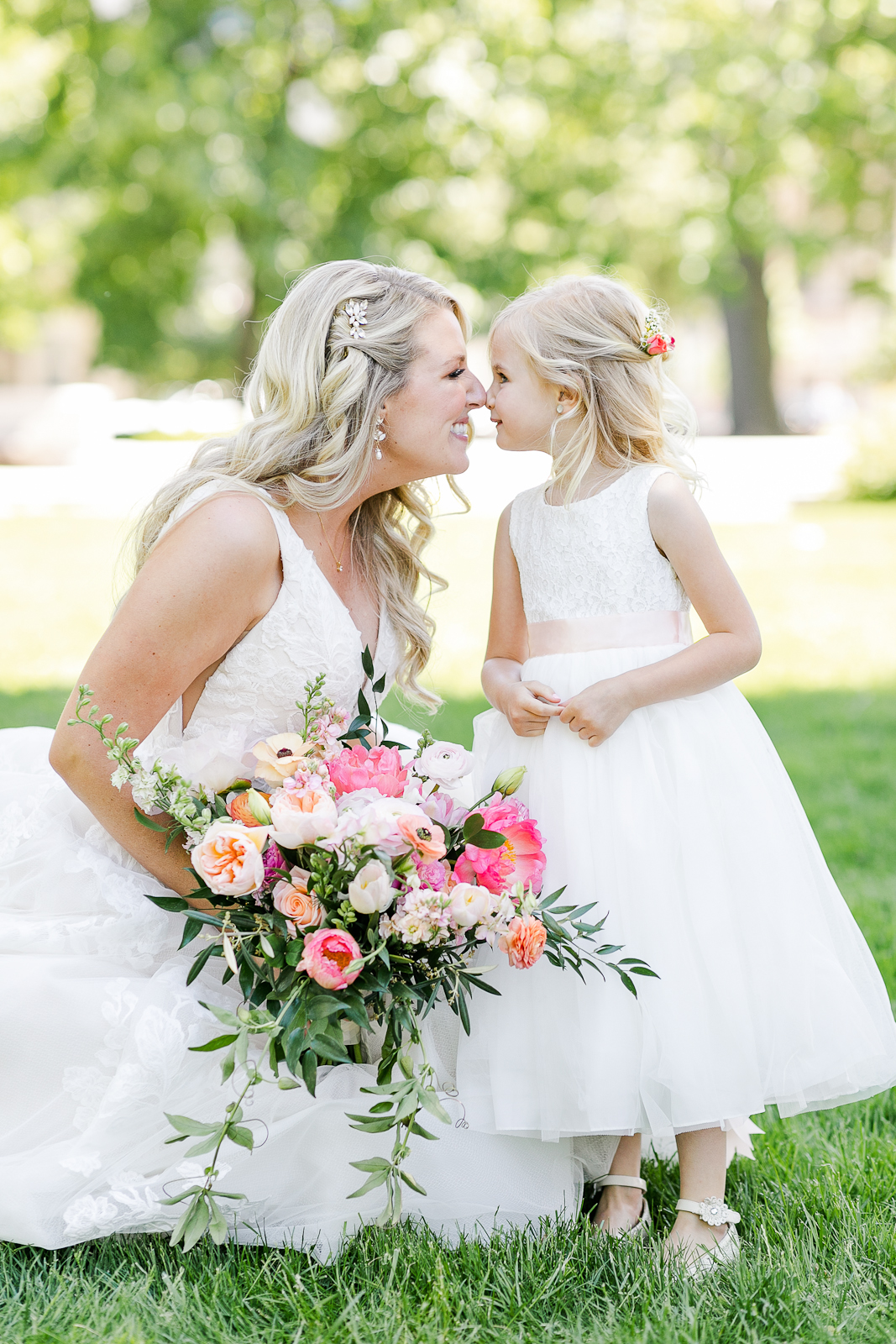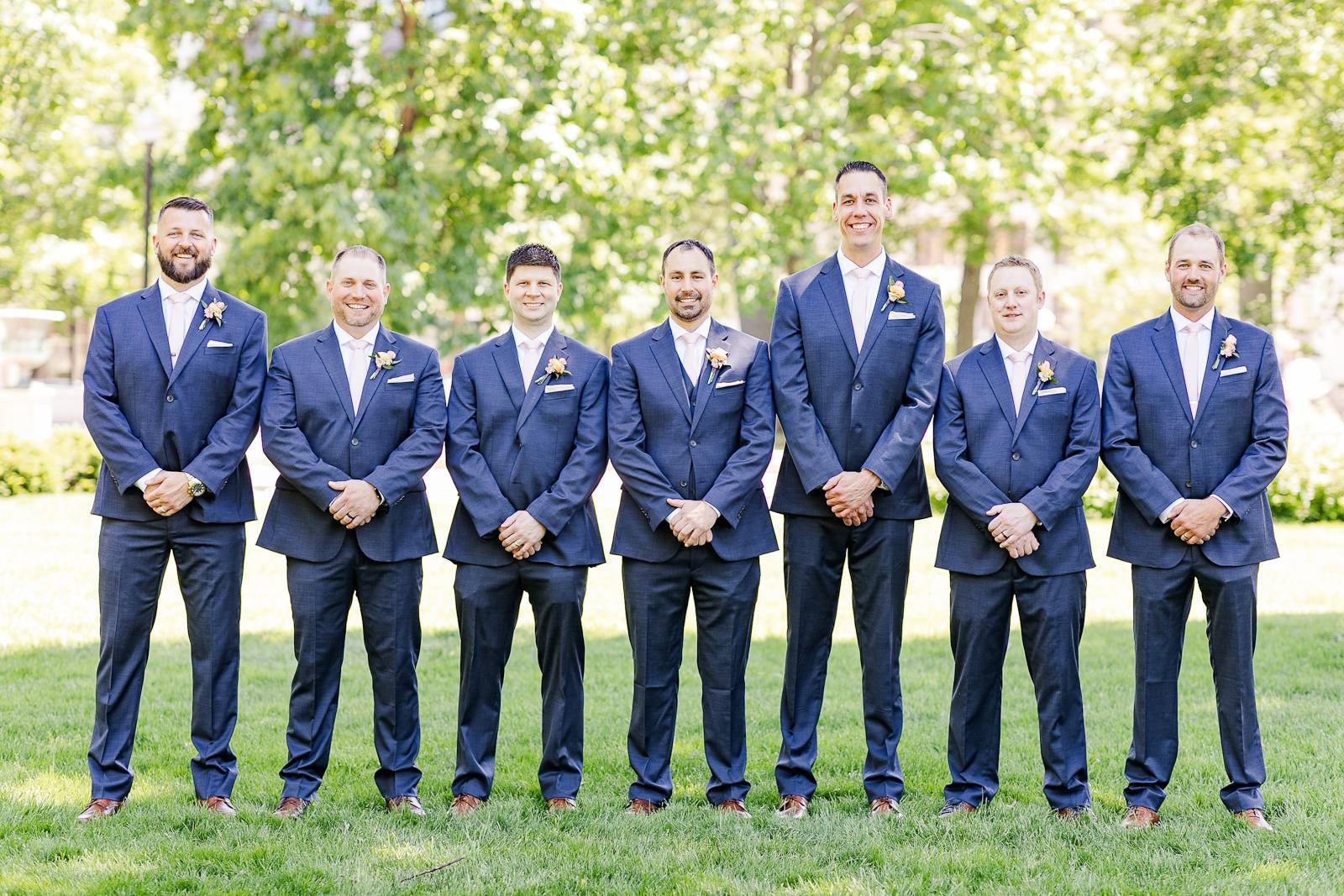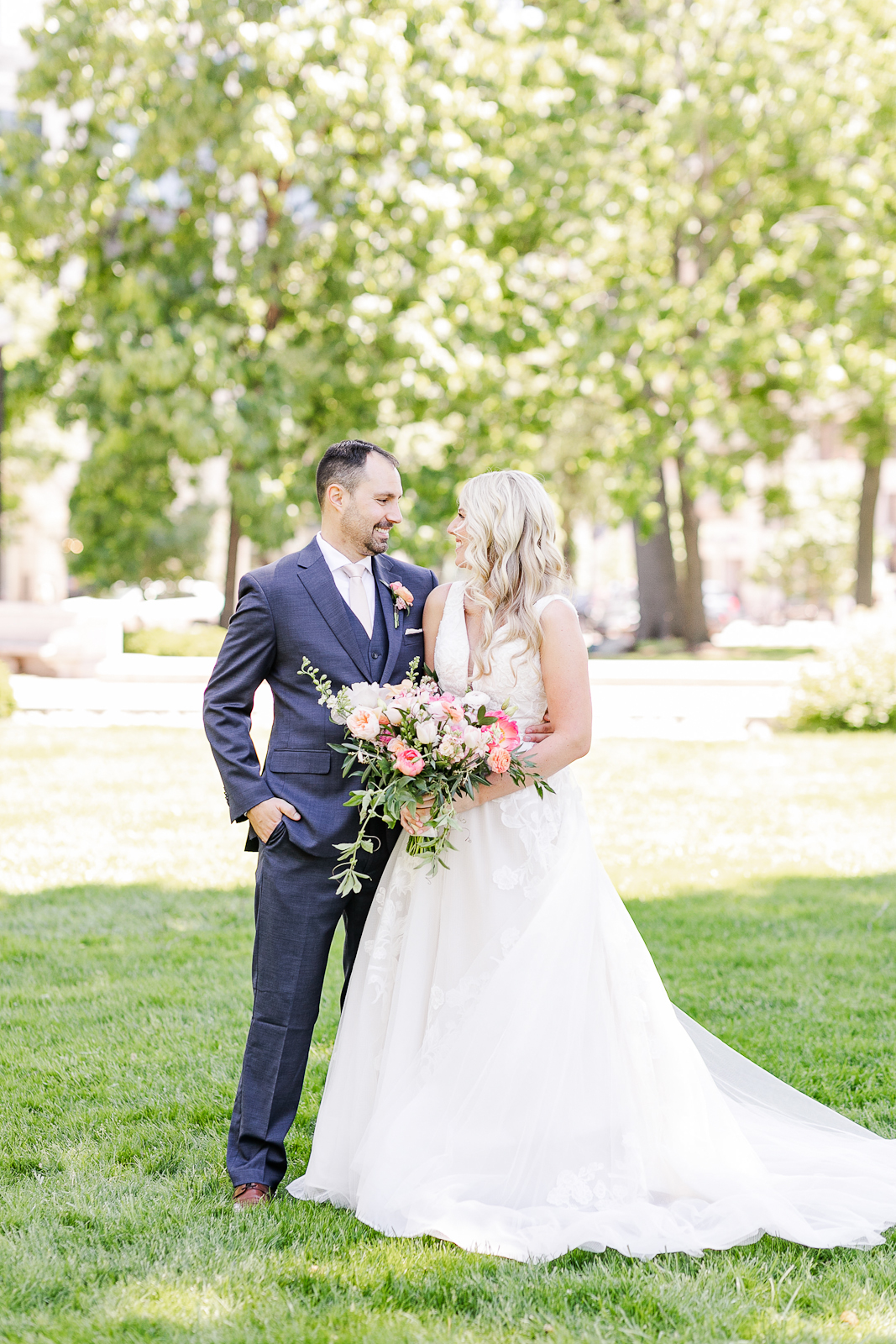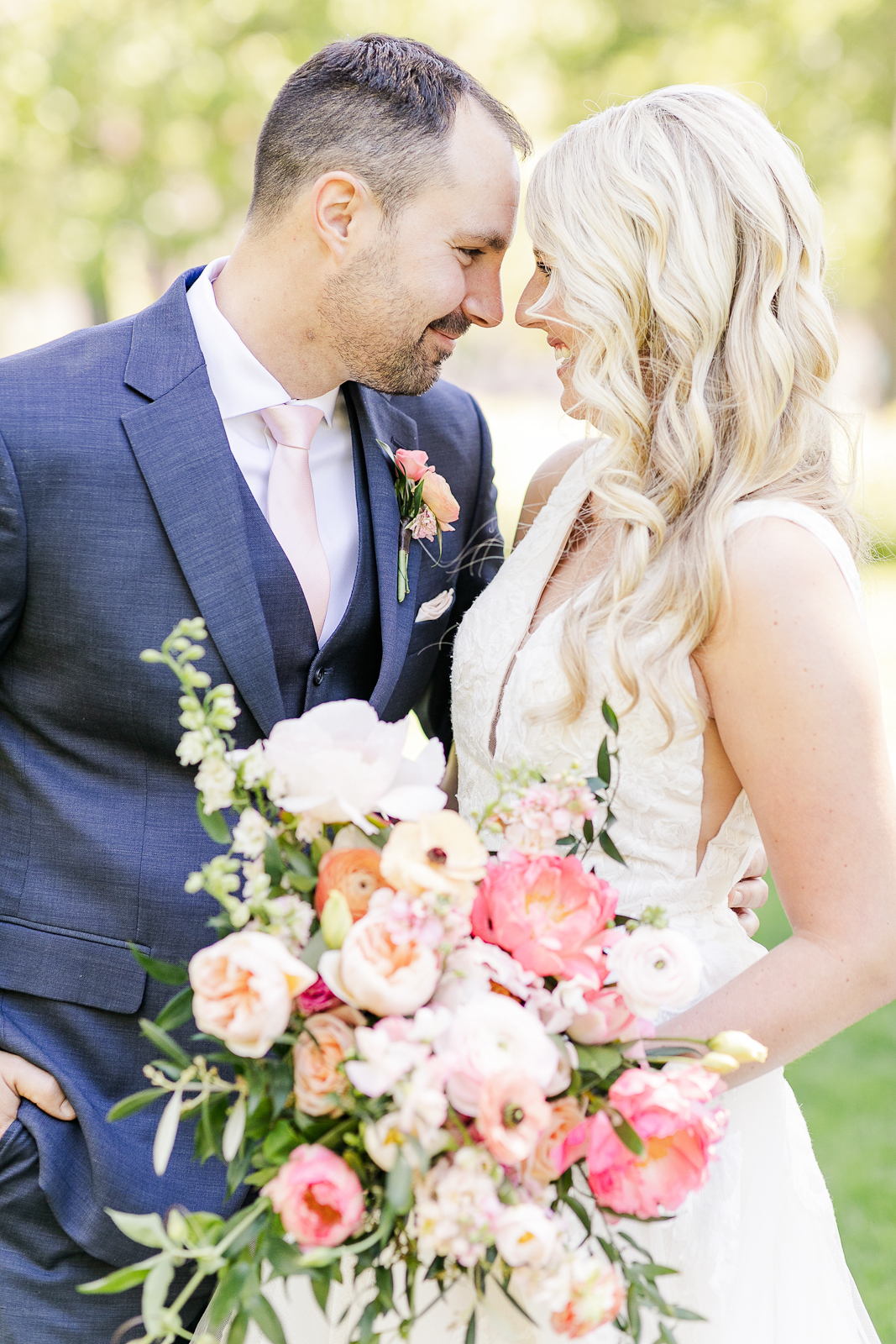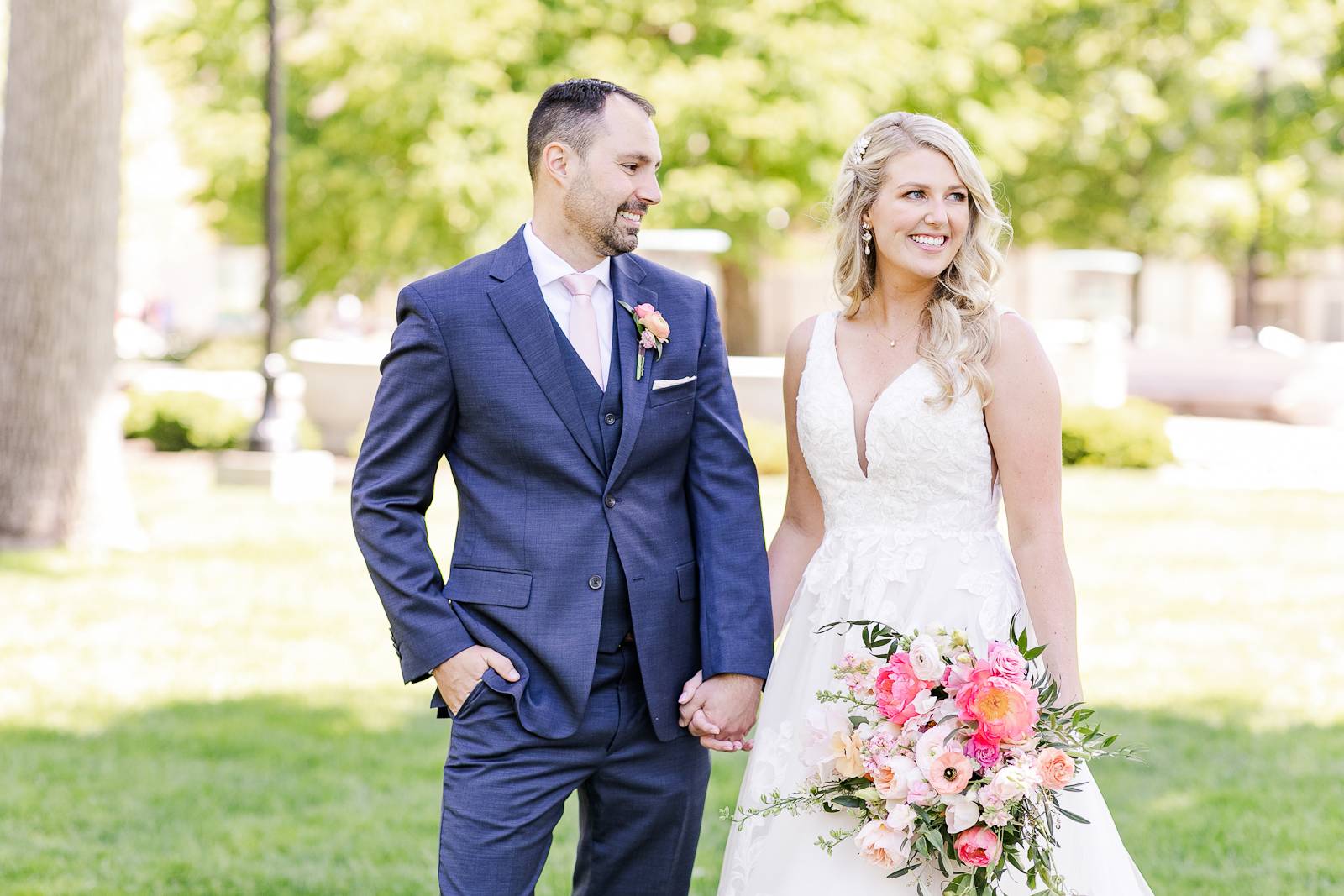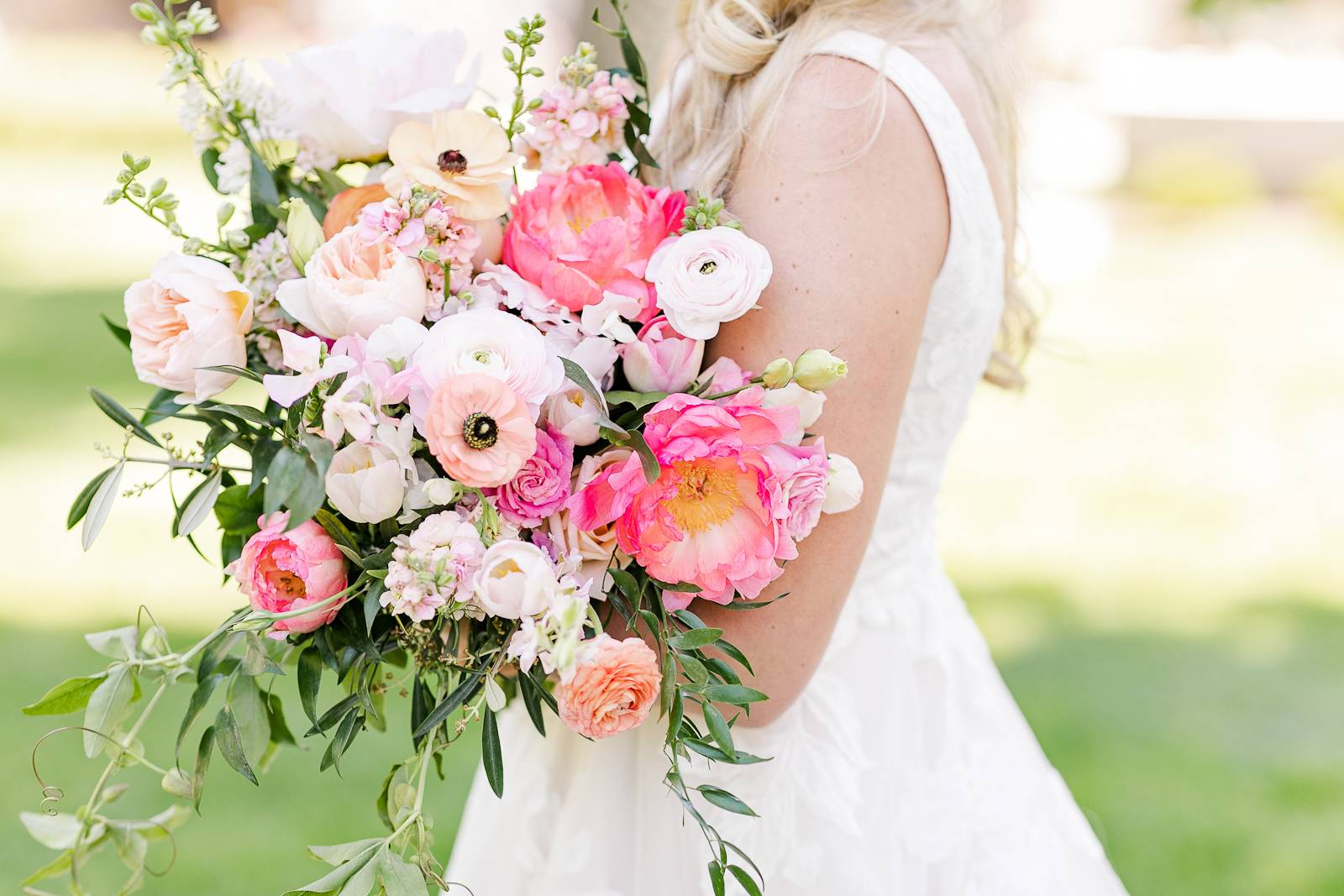 WERE THERE ANY PERSONAL TOUCHES OR DIY ELEMENTS? My grandma and I are extremely close and share a passion for gardening. She grows the most beautiful peonies, and we've always dreamed of incorporating her peonies into my wedding. Our florists, Patty and Meg at Generations Wedding Flowers & Photography, helped every step of the way to make this dream come true. My grandma's peonies were sprinkled throughout our bouquets and centerpieces. Meg even added peonies from my garden into the arrangements. It was such a special, personal touch that meant the world to us.
HOW WOULD YOU DESCRIBE YOUR WEDDING THEME/STYLE IN FIVE WORDS OR LESS? Classic, romantic, floral, airy, and light.
WHAT WAS YOUR WEDDING COLOR PALETTE? Shades of pink, rich greens, white/ivory, and navy.
DESCRIBE YOUR WEDDING FLOWERS: Our wedding flowers were the center of our design and decor. Peonies, ranunculus, roses, lush greenery, and a mix of other gorgeous spring flowers popped against the white linens, chairs, tent, and even our cake. We added floral elements throughout our ceremony and reception space, including:
- A semi-circle flower altar. This stunning arrangement brought beautiful color to our outdoor ceremony and framed us perfectly without obstructing the view of Lake Monona and the Capitol.
- Greenery wrapped wagon wheel chandeliers in the reception space.
- A beautiful cascade of flowers down our wedding cake.
- My bouquet was vibrant, colorful, organic, and natural shaped, with stunning blooms of all colors and sizes. It also included peonies from my grandma's garden.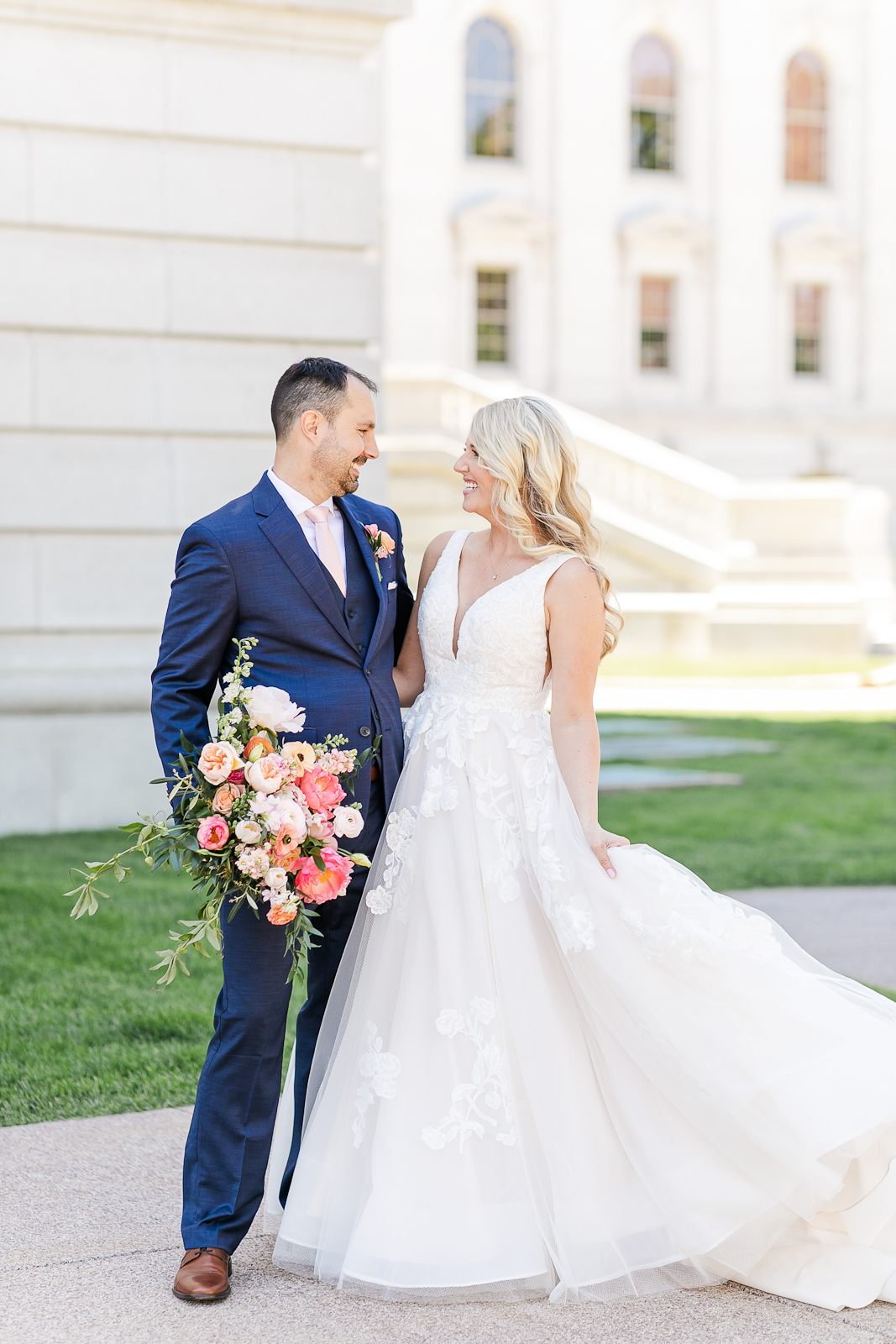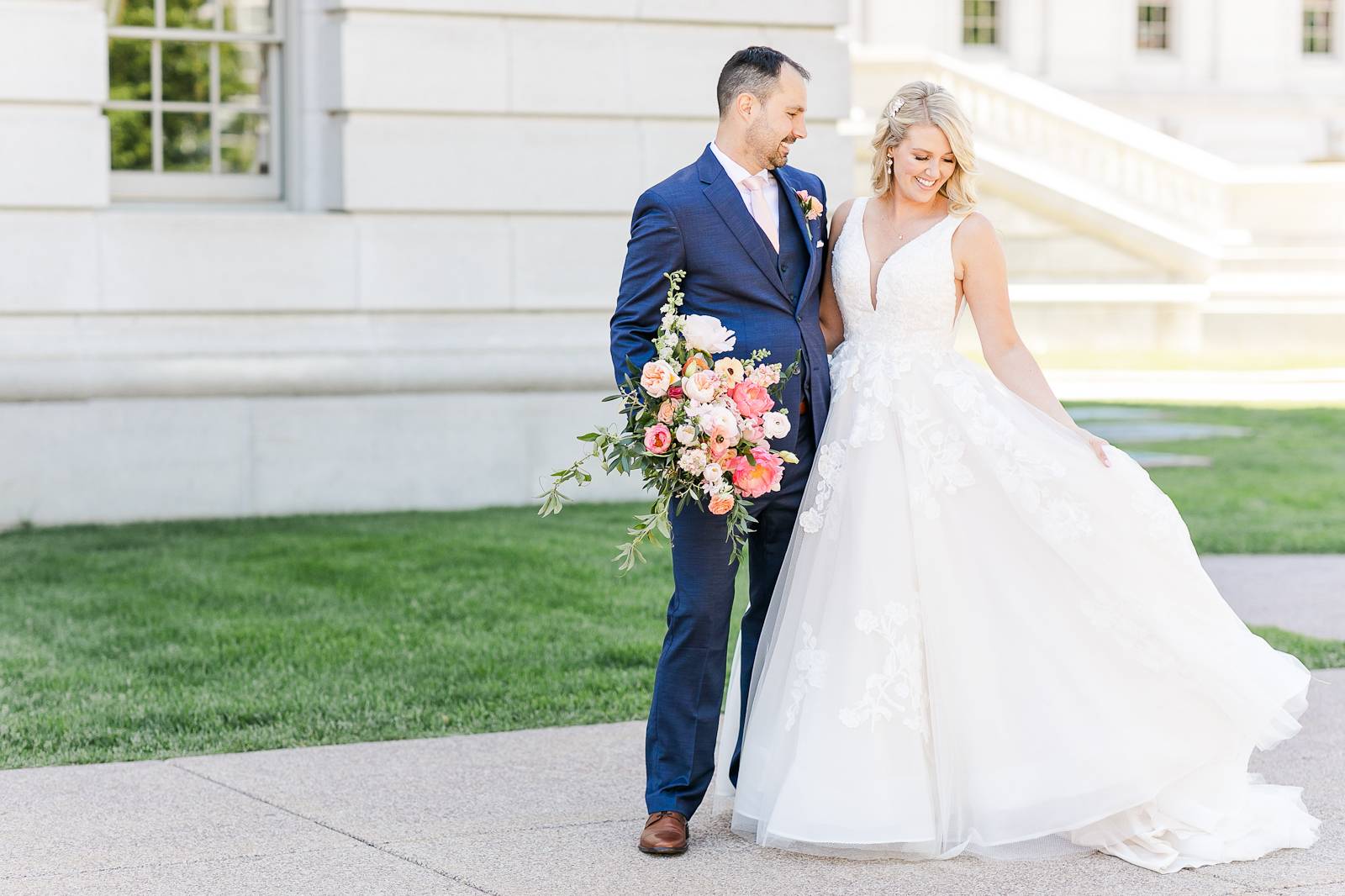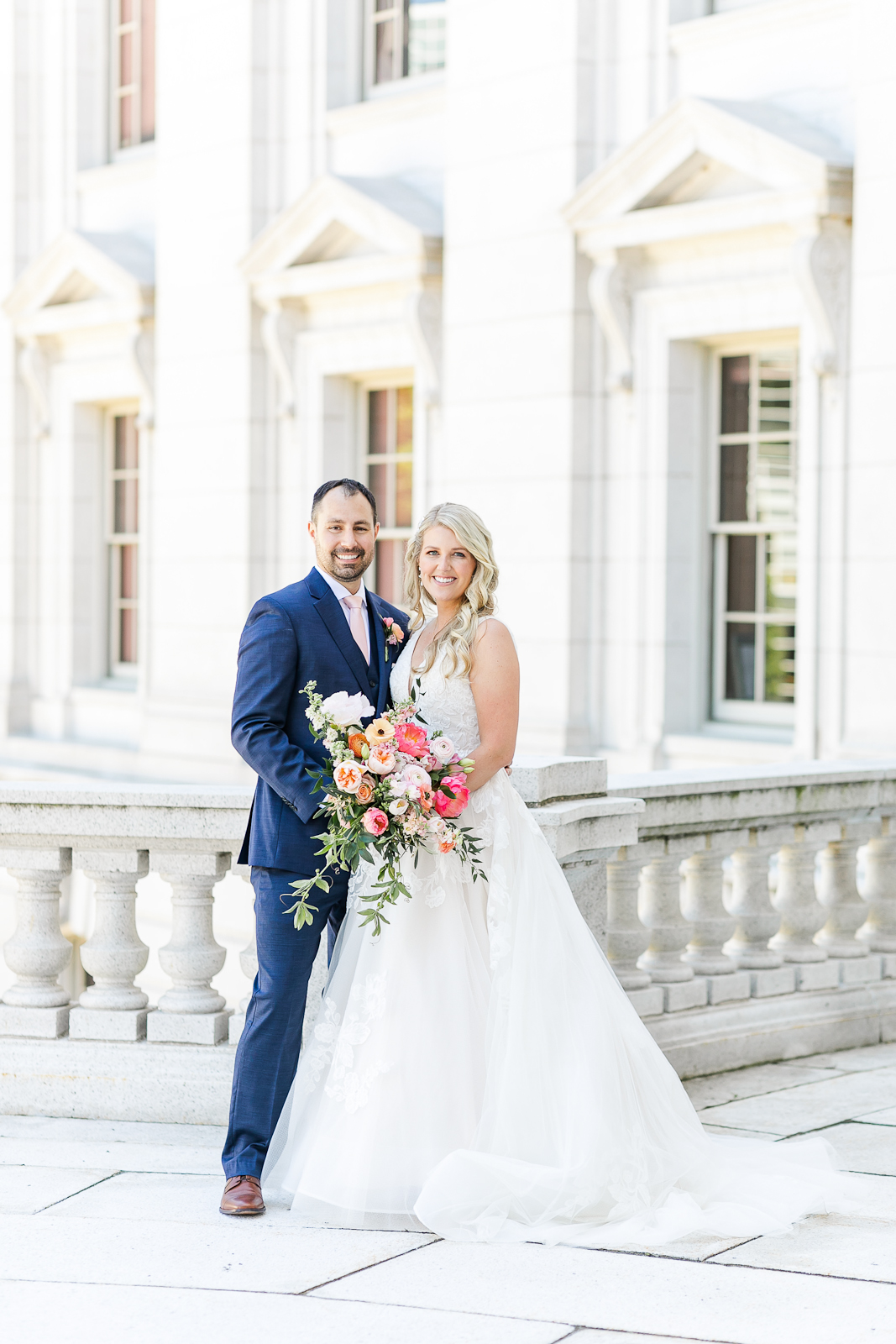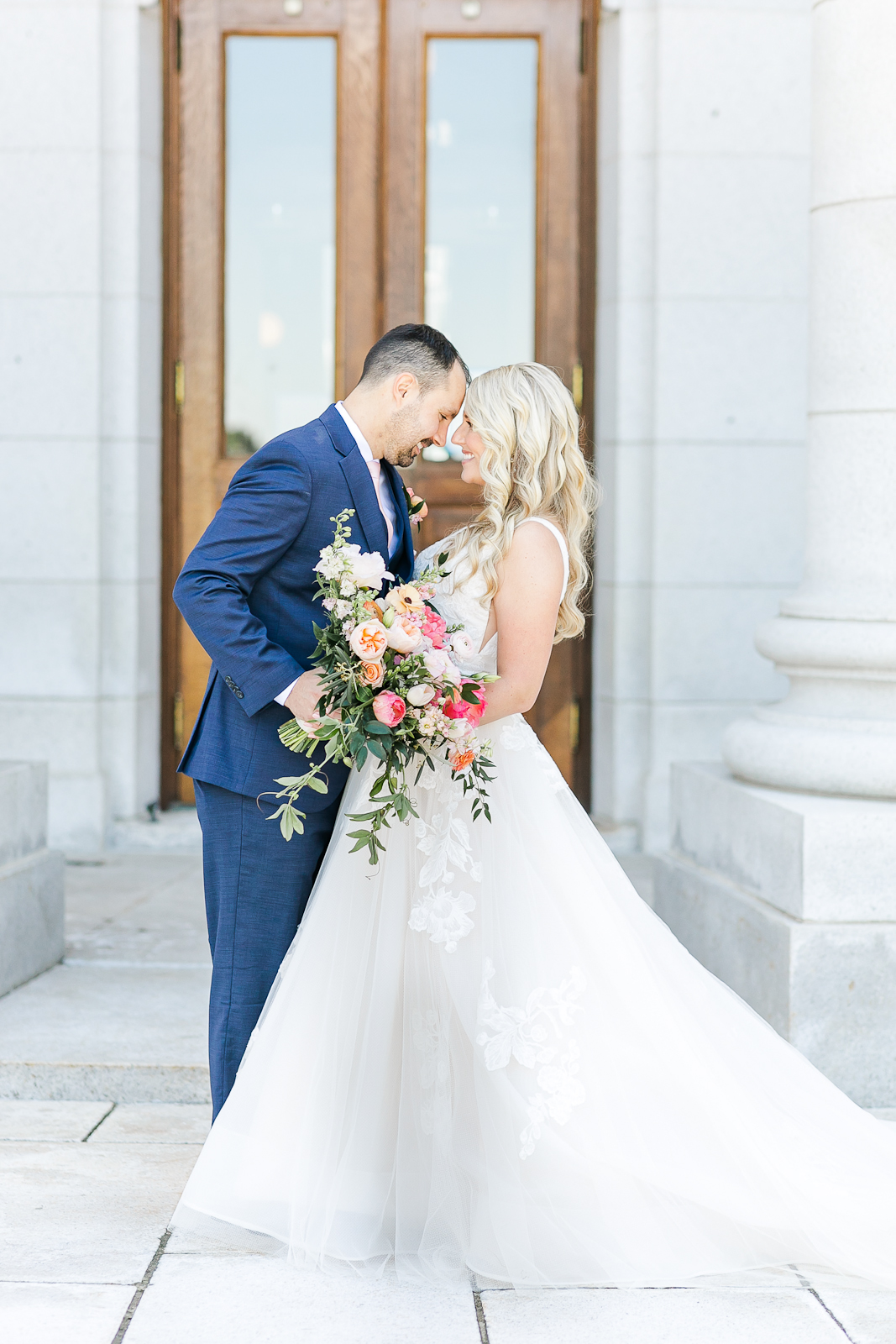 WHAT WAS YOUR INSPIRATION/DESIGN CONCEPT FOR YOUR OVERALL CEREMONY AND RECEPTION DECOR? Bishops Bay Country Club was the perfect backdrop: Outdoor, lakeside, summer garden wedding, and a beautiful white tent!
DID YOU USE ANY SPECIALTY CHAIRS, LINENS, CHARGERS, GLASSWARE, OR DINNERWARE? We kept our tables, chairs, and linens crisp white so that the candles and flowers stood out. We also added blush pink napkins and matching menus for a pop of color.
TELL US ABOUT THE FOOD, DESSERT, AND ANY SPECIALTY BEVERAGES ON THE MENU: The chef at Bishops Bay made three different entrees for our guests. The food was incredible - flavorful, fresh ingredients, and perfectly cooked. For dessert, we went with a 3-tiered white iced cake from Craig's Cake Shop. Both layers were delicious - lemon poppyseed and a tuxedo white and chocolate layered cake with chocolate ganache.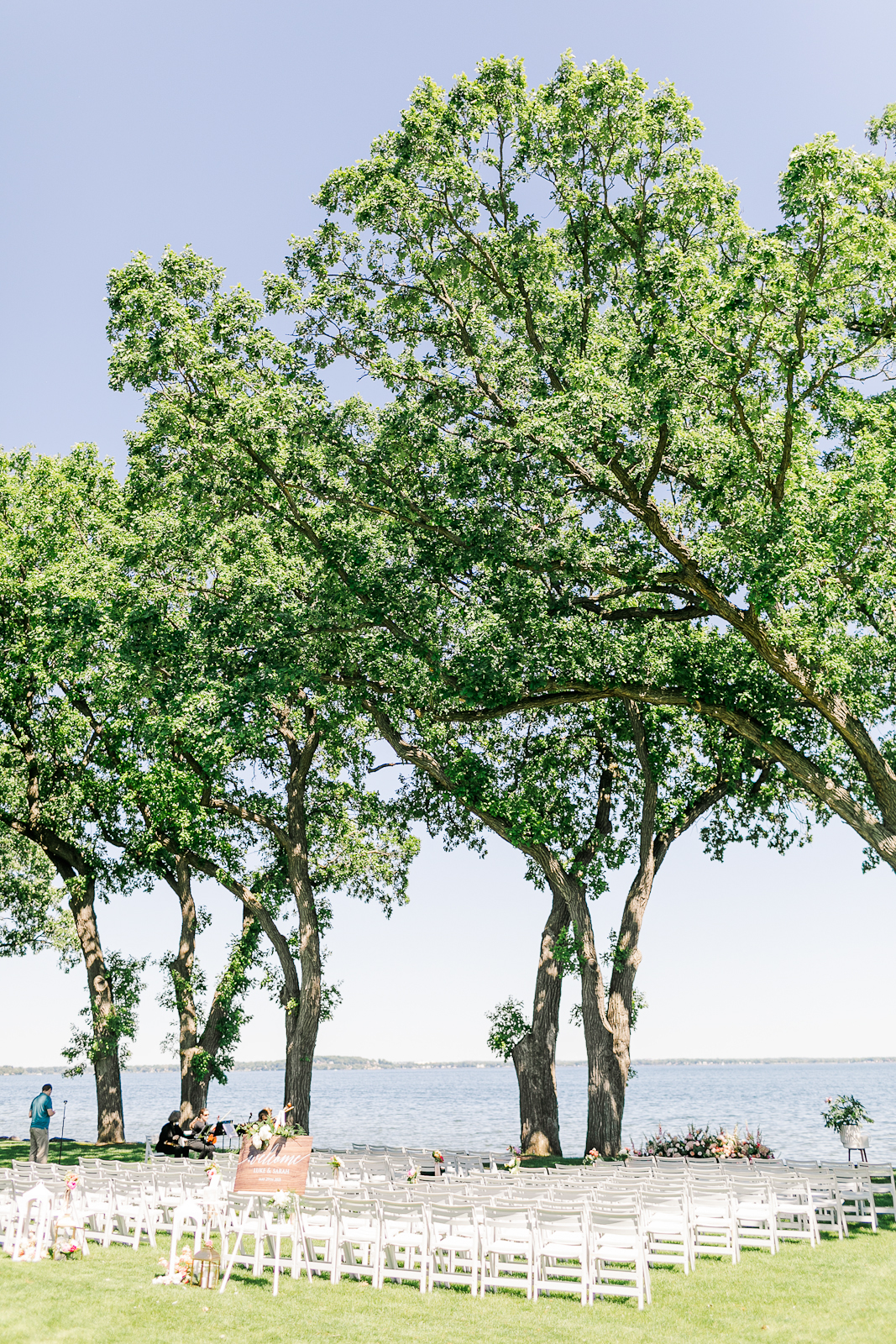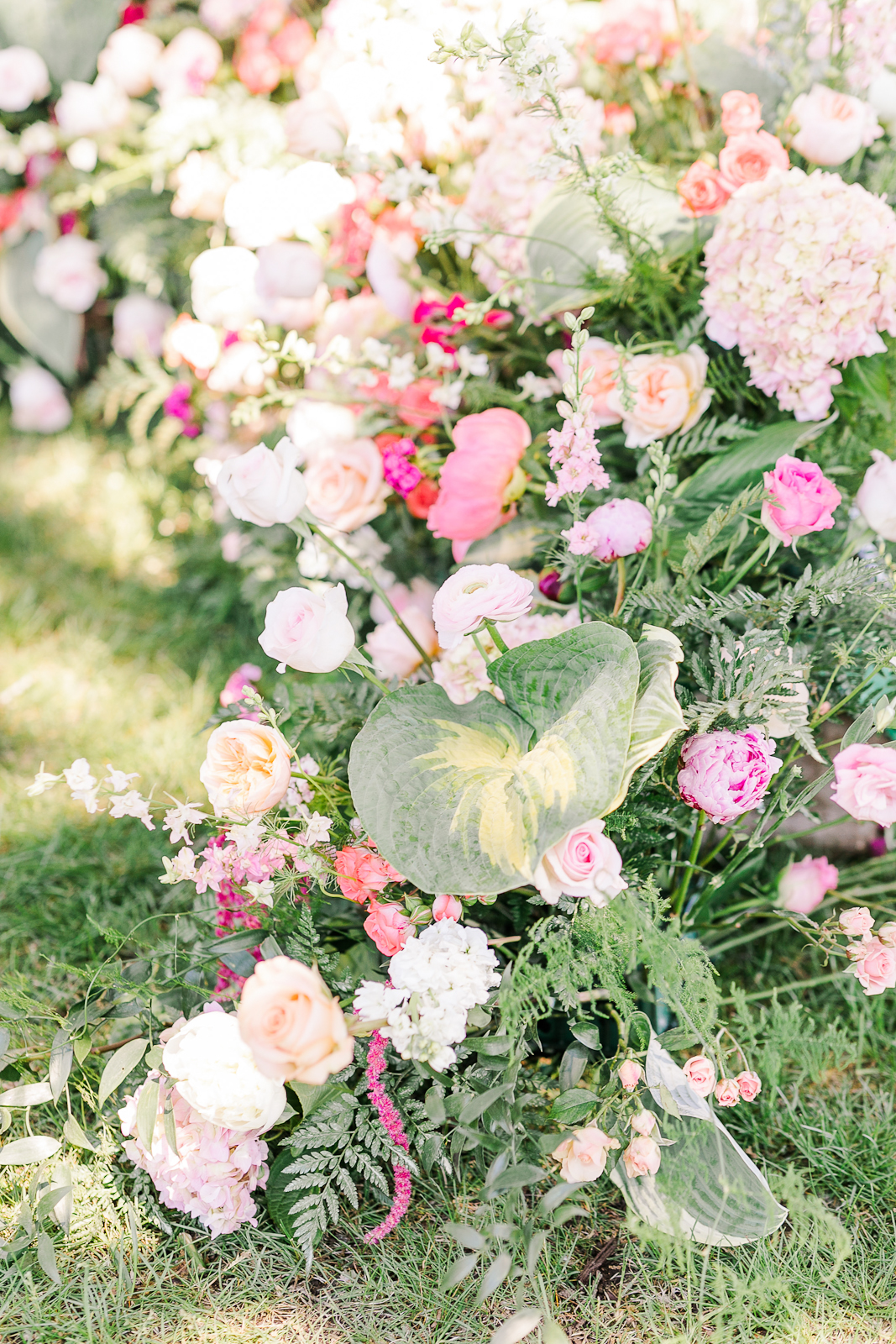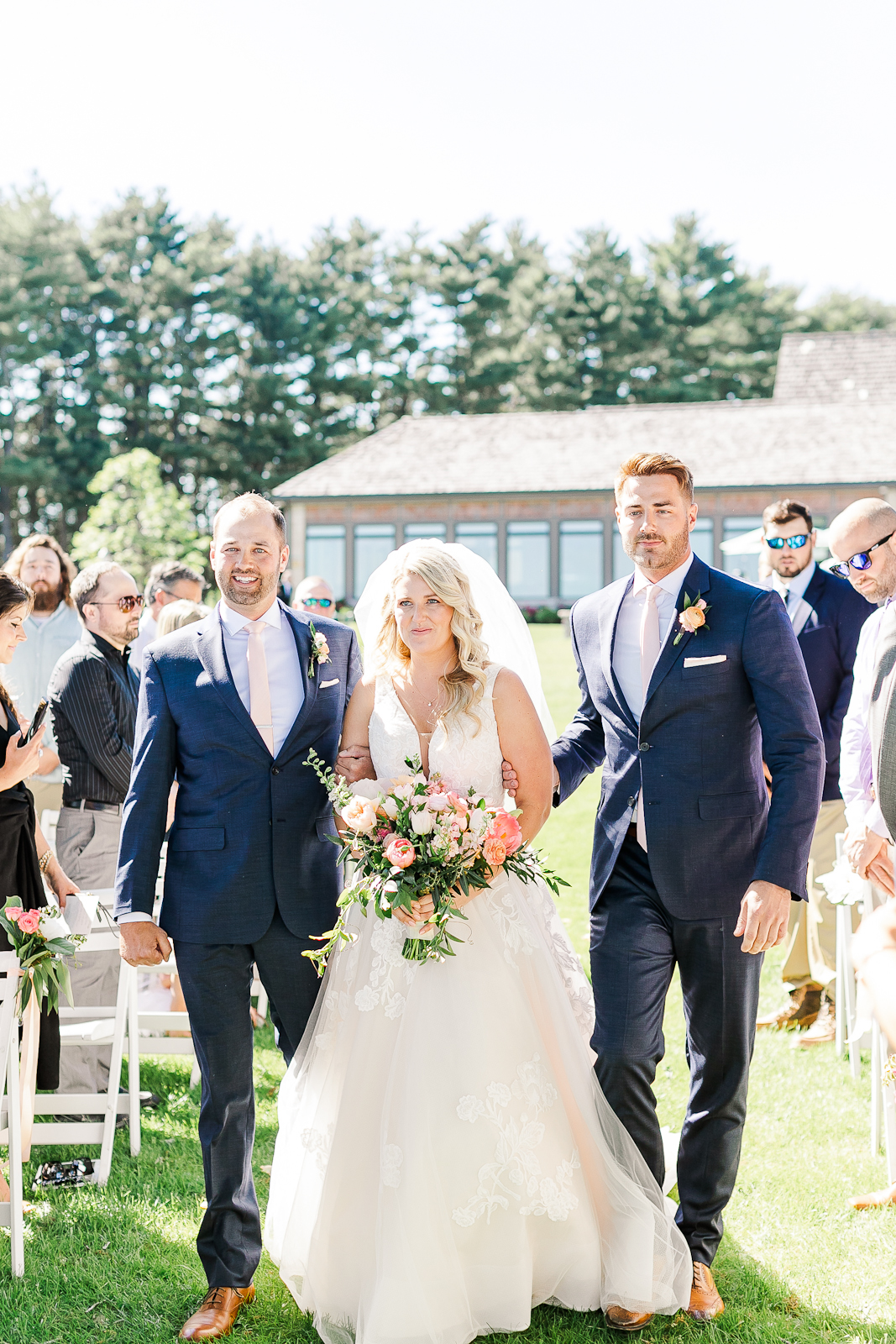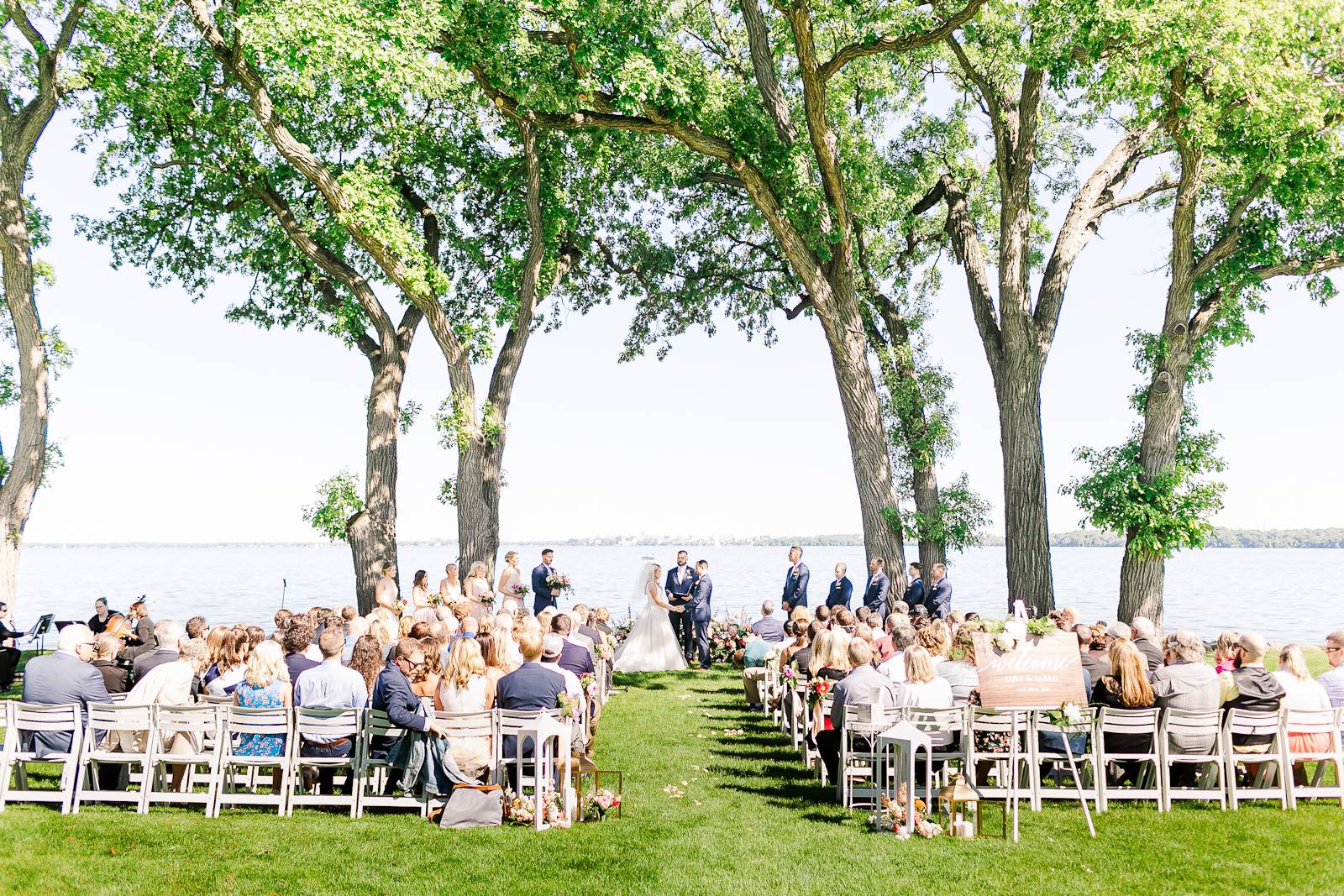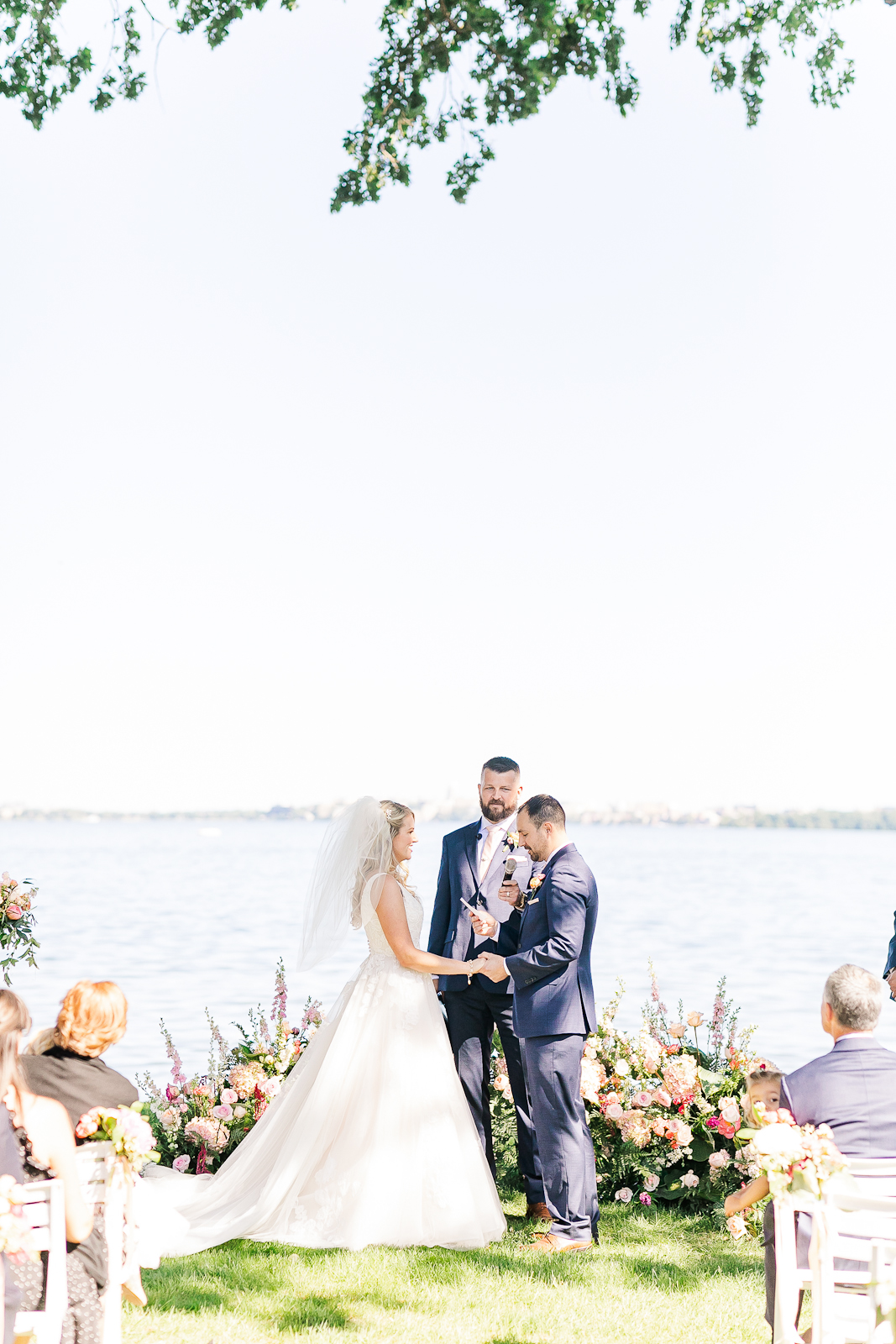 WHAT WAS YOUR FAVORITE MOMENT FROM YOUR WEDDING? One of our favorite moments was our first look. Our photographer picked a quiet spot on the Capitol Square before group photos. After a whirlwind of a morning, it was so special to have a little time for ourselves to soak in the moment. We shared the letters we wrote to each other and a few tears.
TELL US ABOUT YOUR HONEYMOON: Luke and I went to Southern California on our honeymoon. We stayed in San Diego and then traveled up the coast to Santa Barbara. We stopped at so many beautiful beaches, soaked in the sun, and enjoyed amazing food and drinks.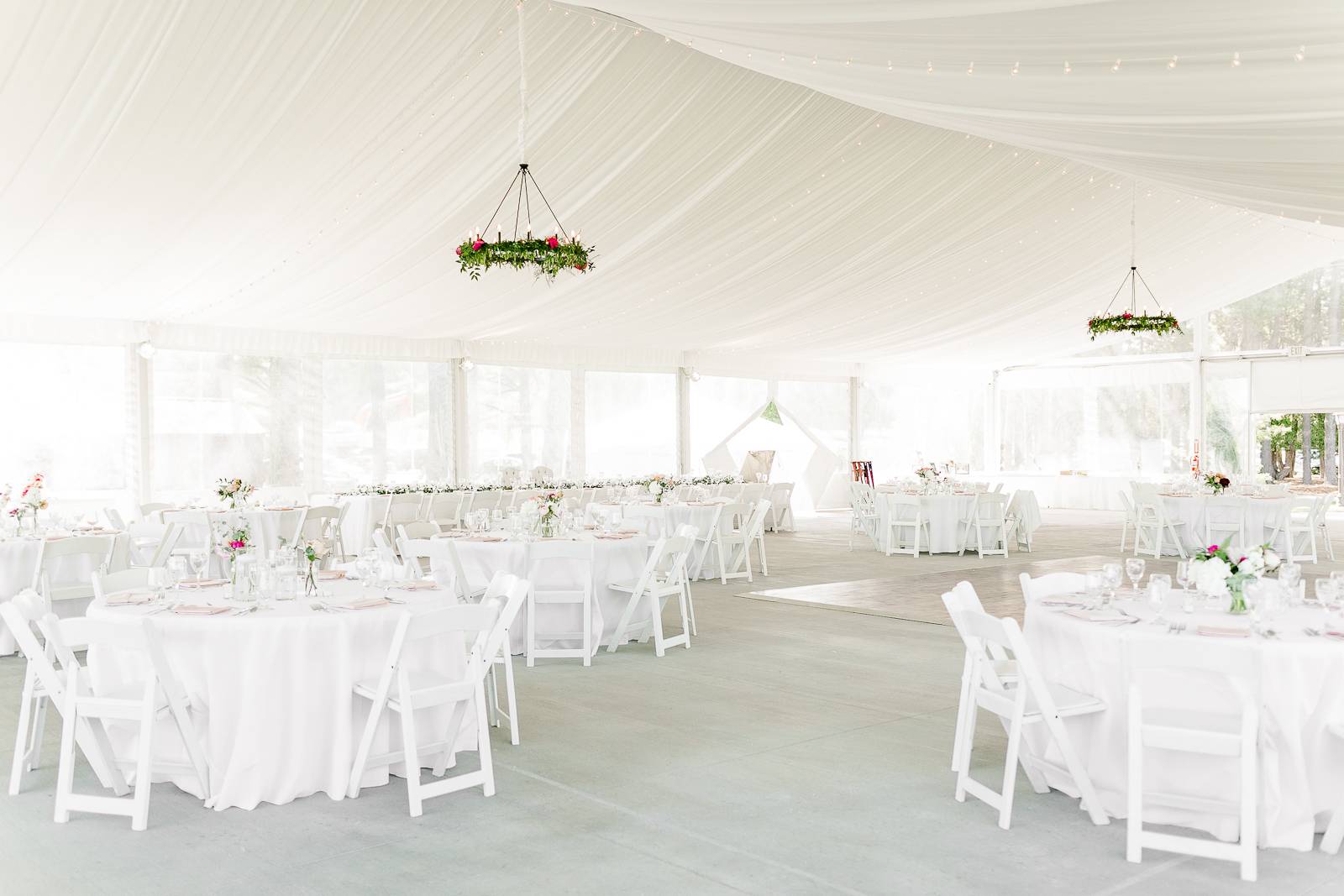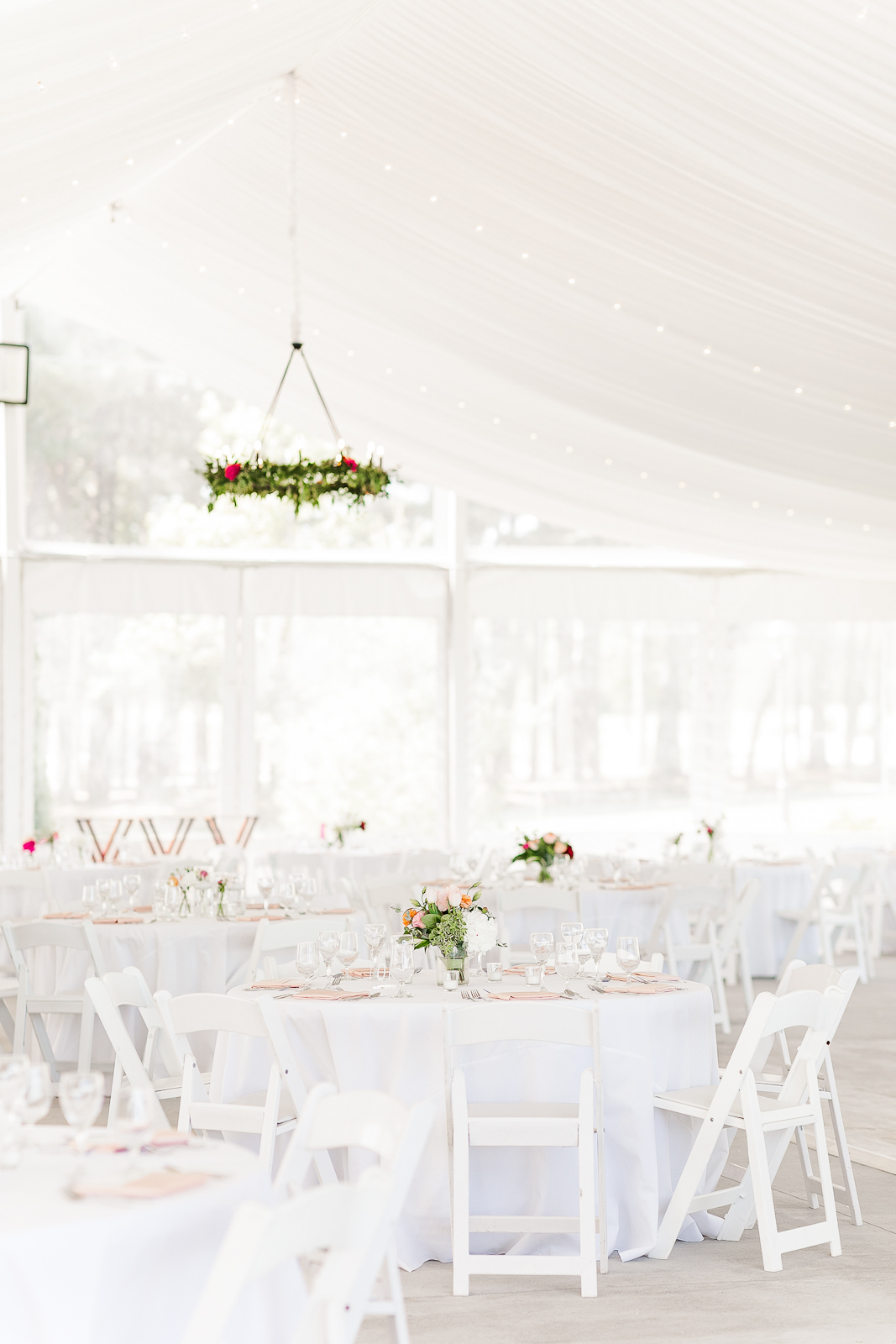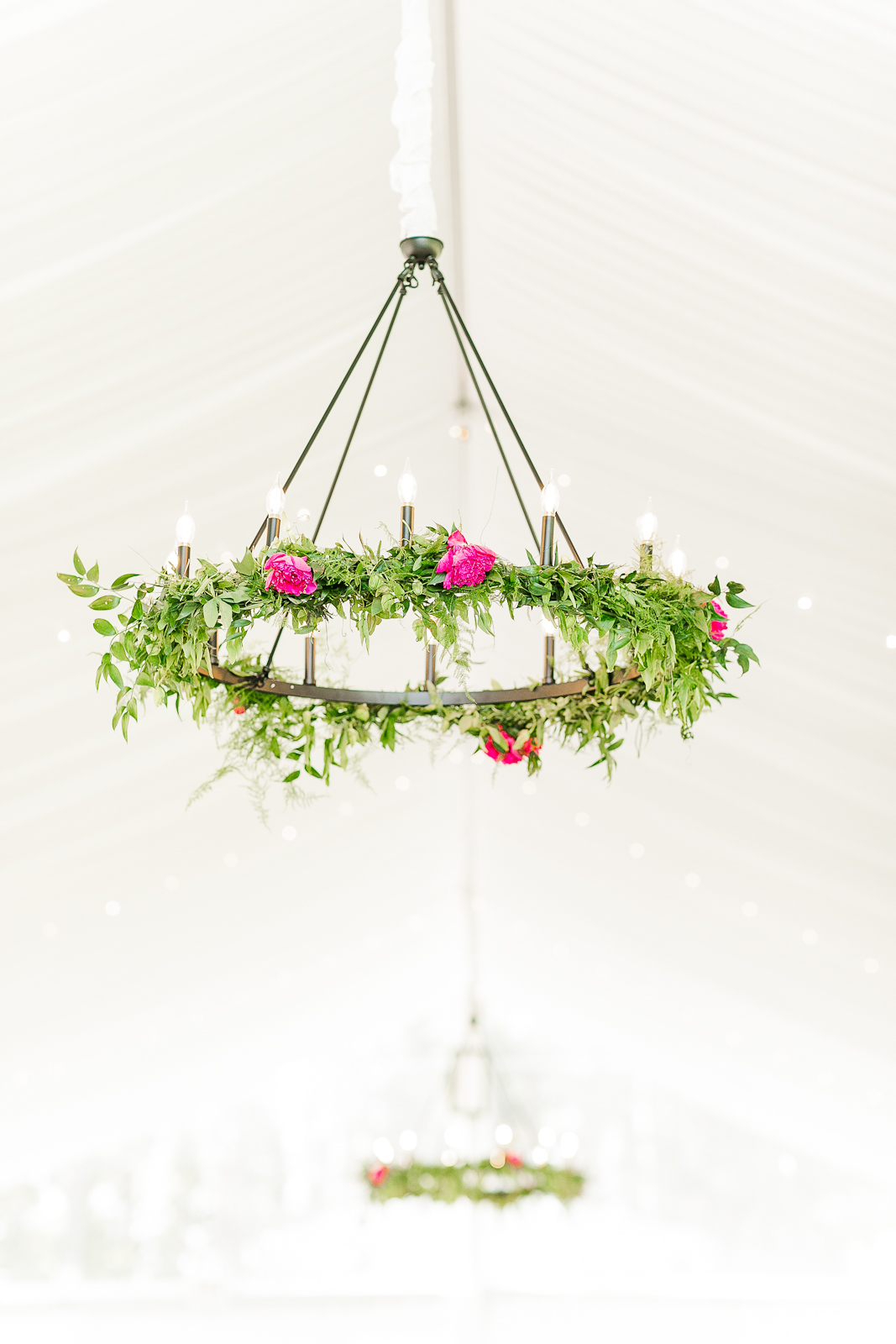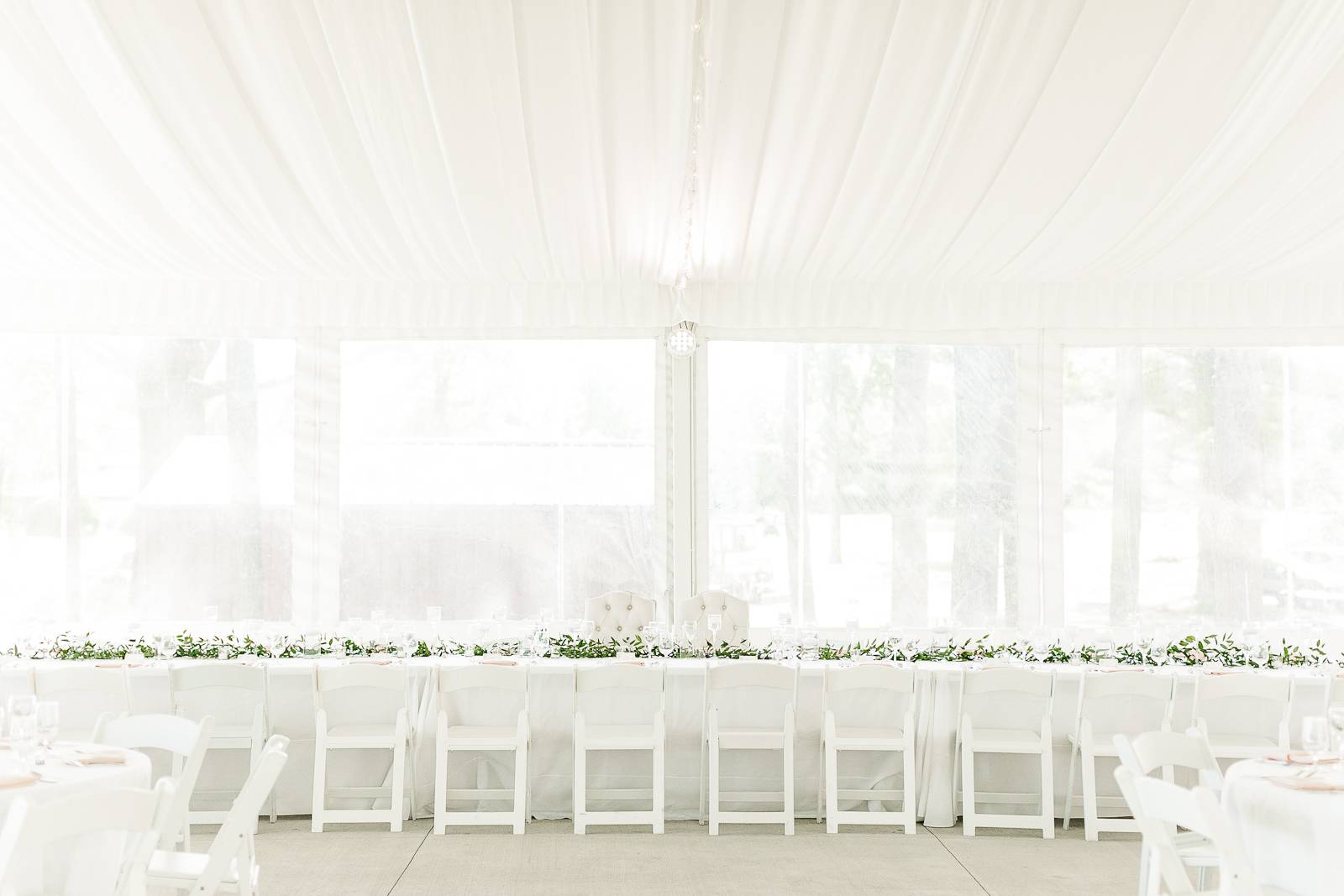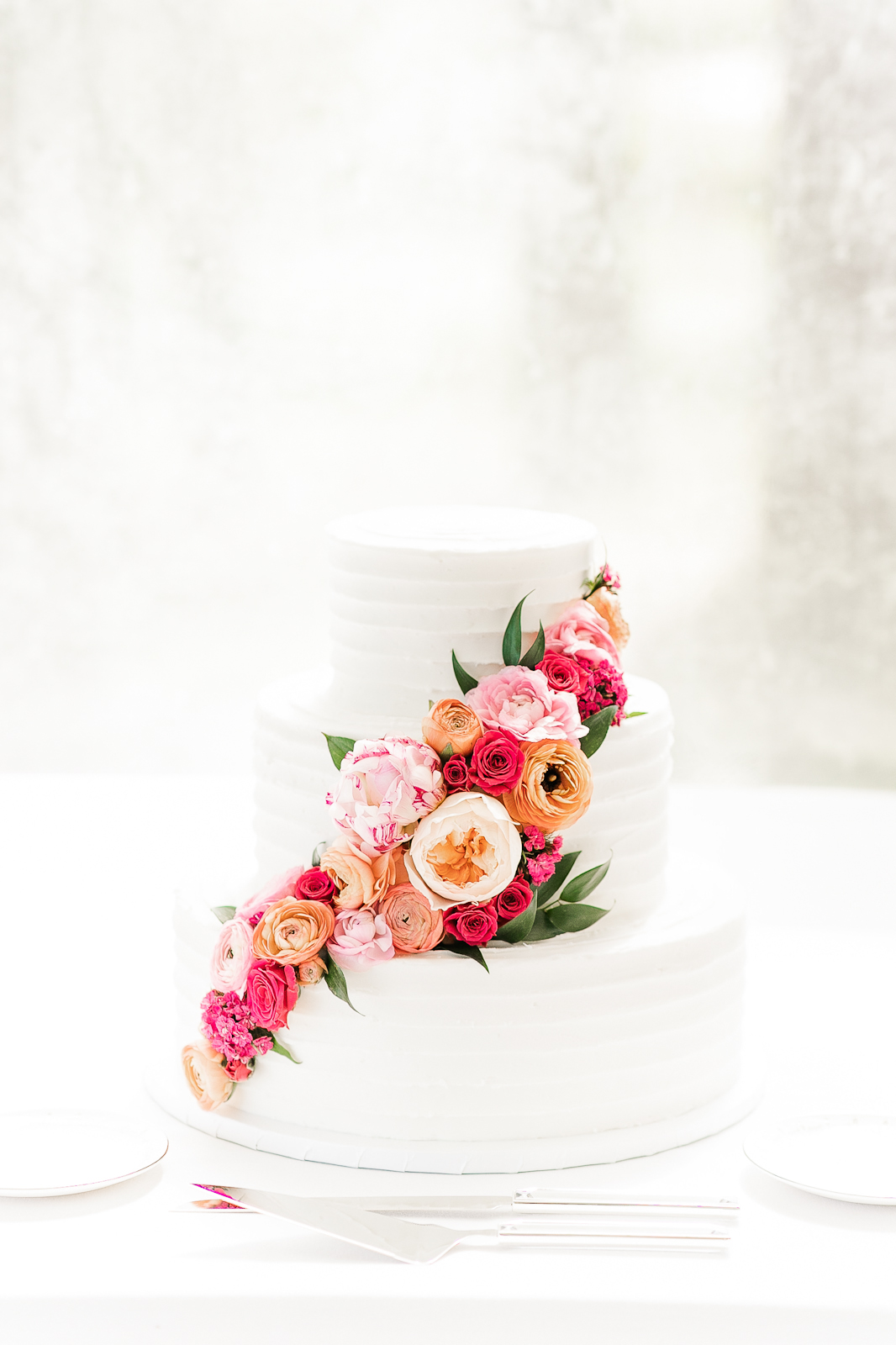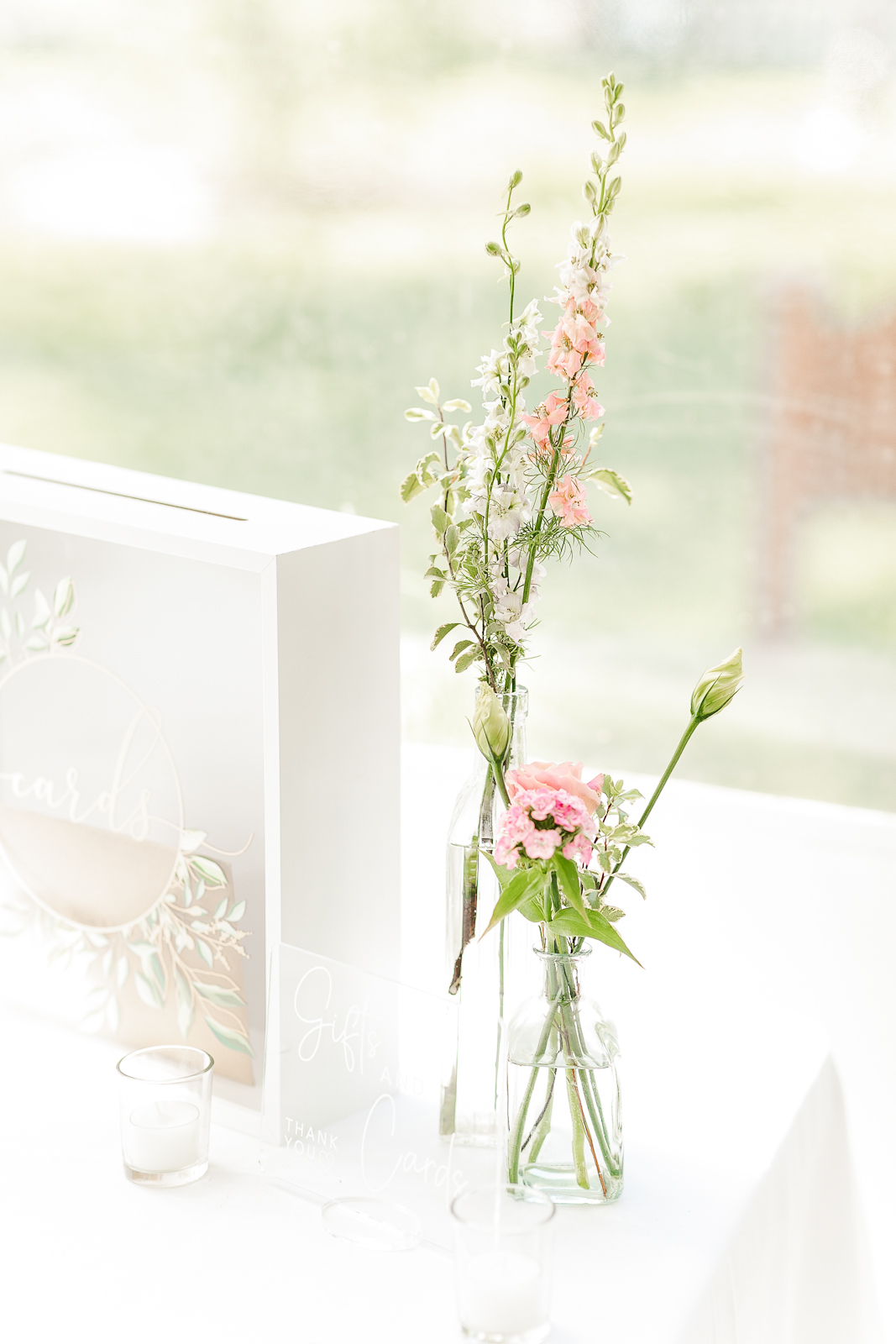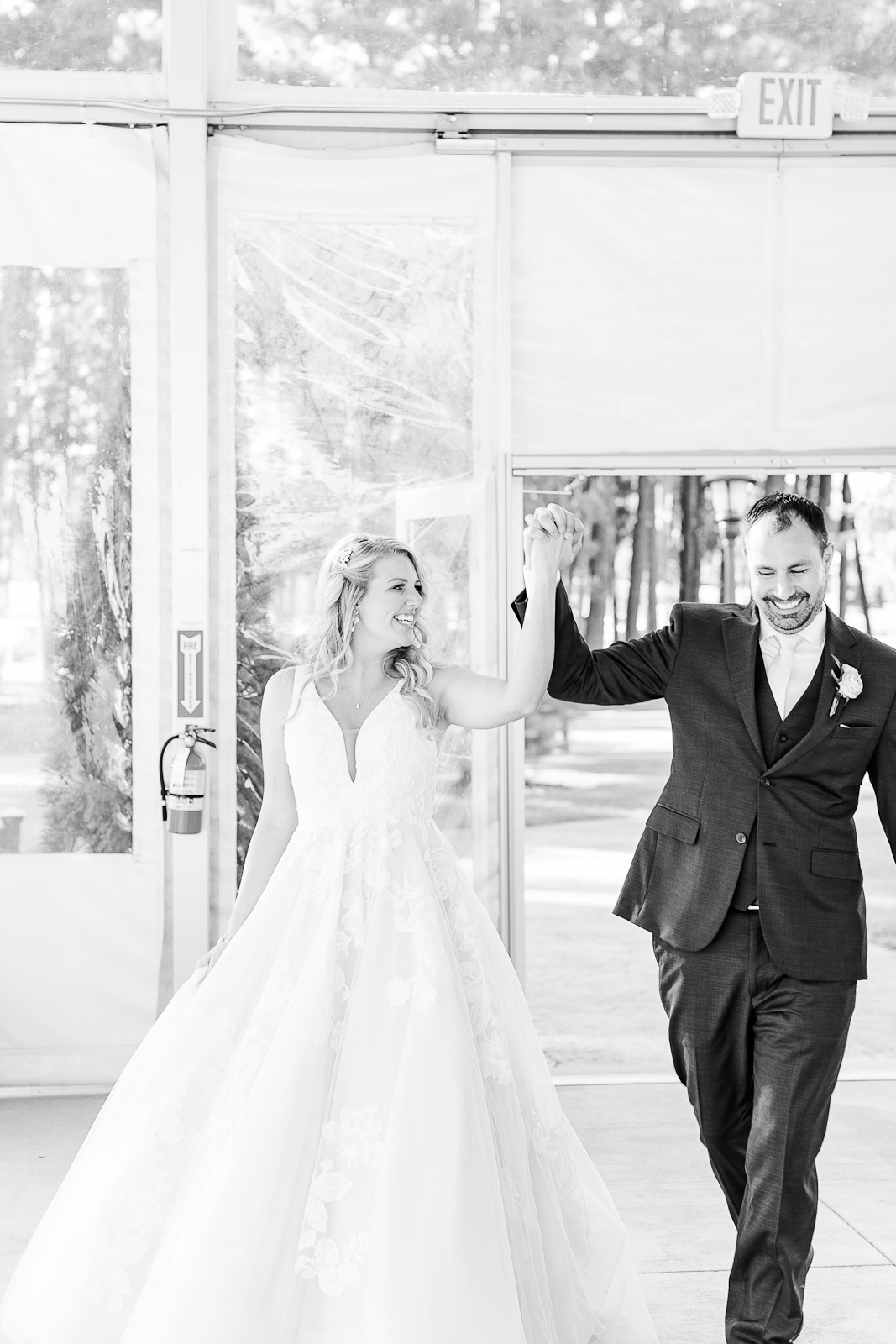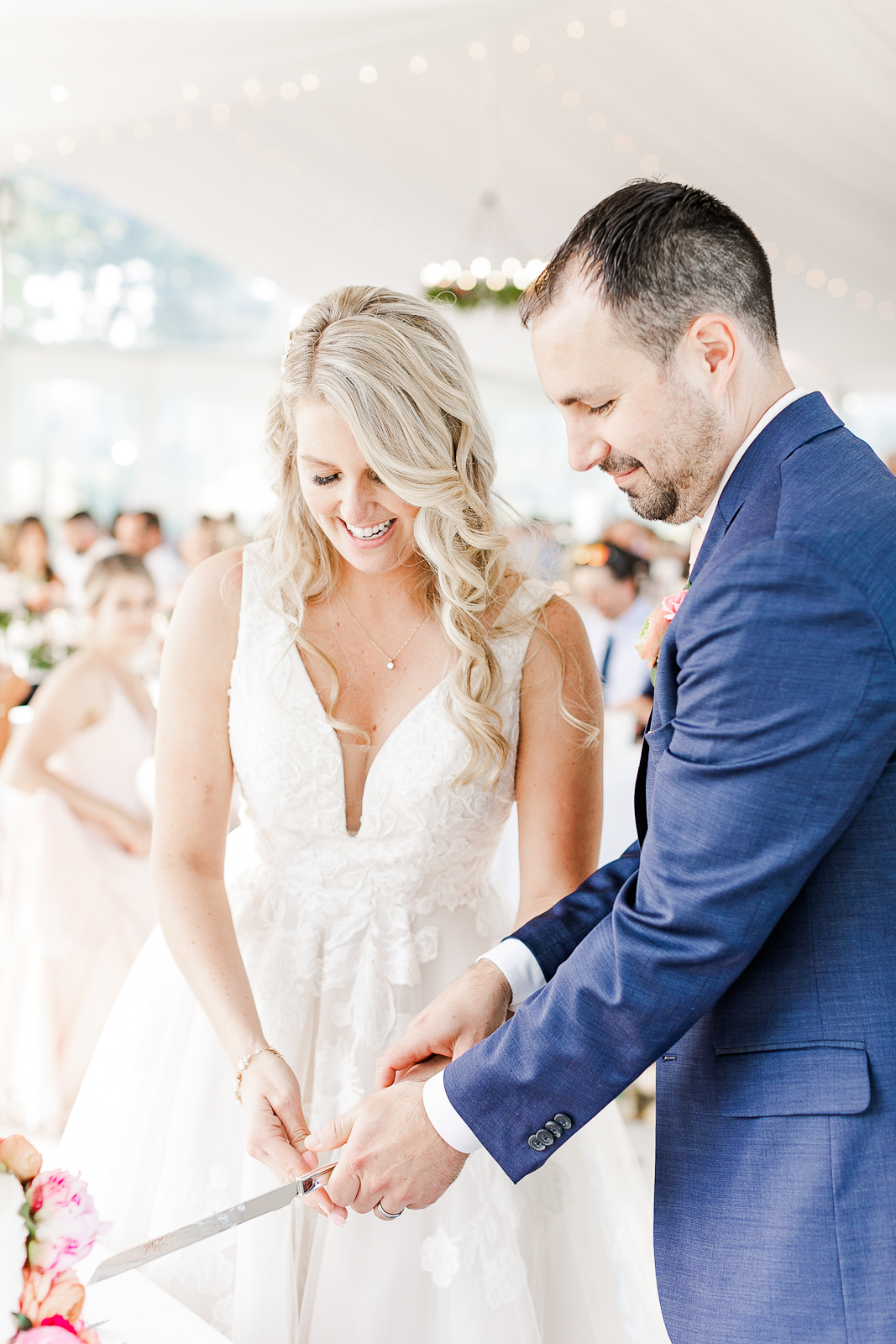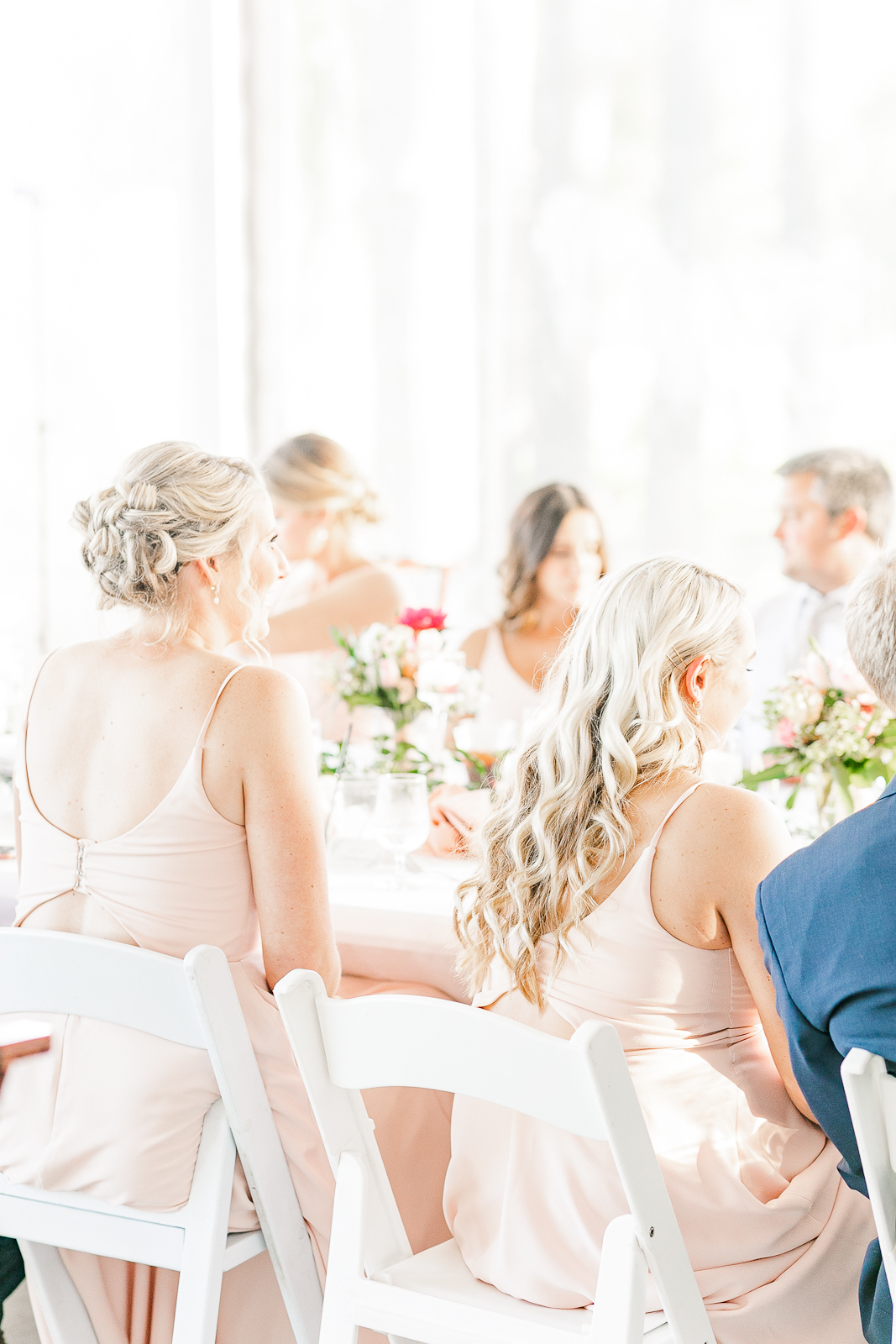 WHAT DOES LIFE LOOK LIKE AFTER THE WEDDING? Luke and I enjoyed the summer after our wedding checking projects off around the house. Planning a wedding, especially during a pandemic, quickly took over our free time. We spent countless nights and weekends working out details. We are both so happy to have time to relax and enjoy married life.
ANY WEDDING PLANNING REGRETS OR SOMETHING YOU WOULD DO DIFFERENTLY? This is a tough one. Looking back, there are a few little things we wish we would have done or photos we wish we would have gotten. Some moments were a blur, and others I wished would have lasted longer. One thing I would have done differently is delegate tasks the morning of our wedding. Friends and family kept offering to help, but we should have planned it out ahead of time.
IS THERE ANY ADVICE YOU'D GIVE TO OTHER COUPLES PLANNING THEIR WEDDING? Remember to pause and take it all in for a few moments as newlyweds.