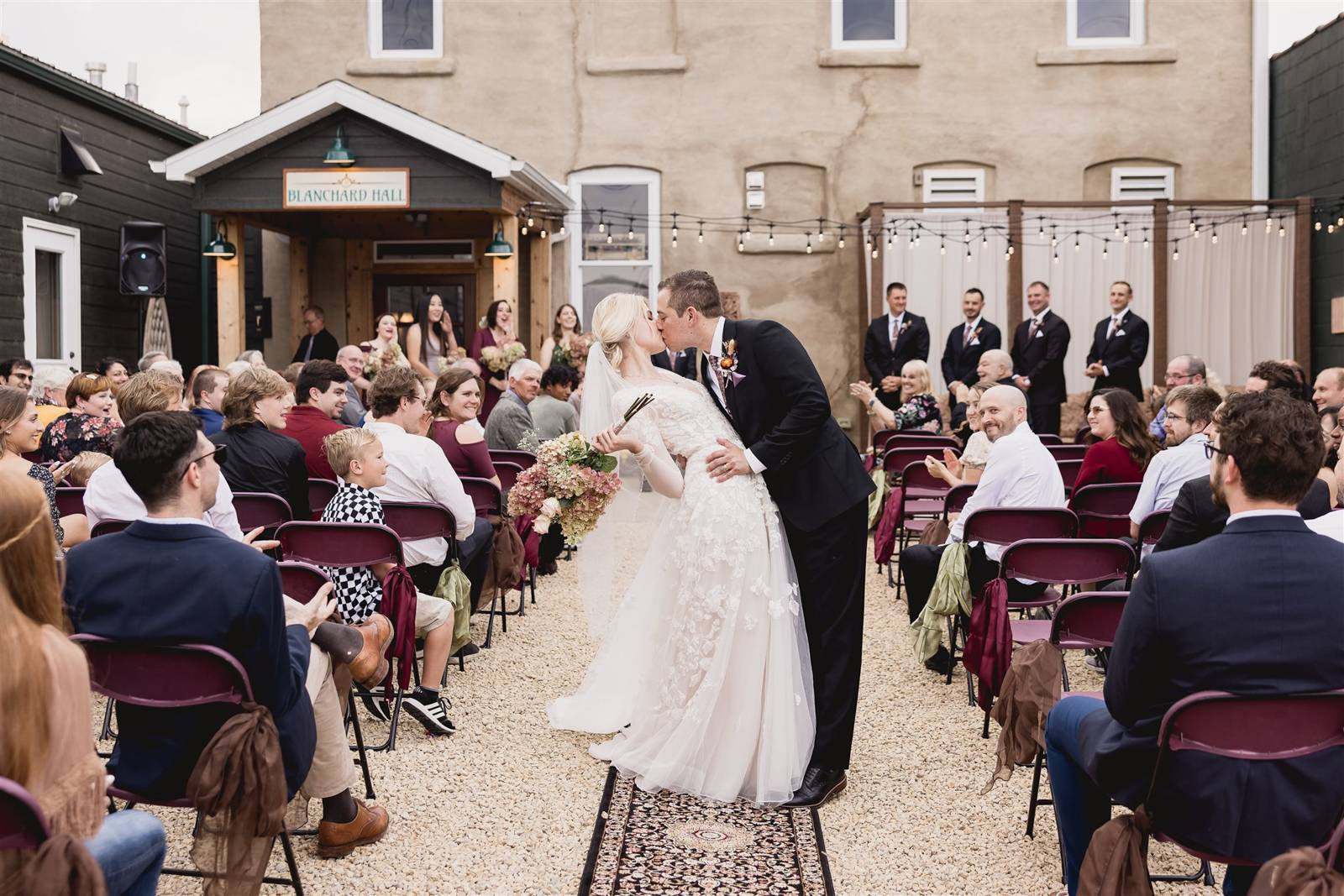 Scenically located on the banks of the Pecatonica River, Blanchard Hall's beautifully restored historic venue provides a warm, rich, supper-club vibe location for your wedding day! Built at the turn of the 20th century, Blanchard Hall is a historical time capsule centered on Main Street in charming Blanchardville, Wisconsin, just a short drive from downtown Madison.
Owned and operated by the Saether family, they are passionate about serving you with the utmost care, love, and respect and walking with you through every step of the wedding process. Couples love the flexibility of Blanchard Hall with their indoor and outdoor ceremony options, food and beverage carry-in policy, and more! Just down the road, the historic Eliza House Airbnb is available to serve as both guest accommodations and a cozy getting-ready space for you and your wedding party on wedding day! See what some of their couples had to say about their celebrations at Blanchard Hall:
"What a beautiful venue for our wedding. I cannot say enough wonderful things about Paul and Julie Saether. They were extremely helpful in our wedding planning journey and went above and beyond to ensure everything was perfect for our special day! I highly recommend Blanchard Hall for any occasion." - Amber
"We rented the entire Eliza House for our wedding weekend at Blanchard Hall, and it was perfect! There was plenty of off-street parking conveniently located, Paul was very communicative and accommodating, and the house itself was incredible! A true piece of history, so well maintained. All our guests were very comfortable and impressed with all the Eliza House had to offer!" - Sarah
Click the link below to learn more about all that Blanchard Hall has to offer, and schedule your tour today!