"Evoke" means to conjure, stir, incite, awaken, or extract. "Chancy" means good fortune, whimsy, the unusually pleasant, and joy-filled. In today's Vendor Spotlight, we're so excited to give you a deeper look into Evoke Chancy Floral! Their floral designs are incredibly personal, creating, and evoking a connection of yourselves as a couple to your guests and loved ones in a tangible, visible way. Evoke Chancy believes that flowers have a love language, and they can say whatever you desire them too! Shanna and her team want to help you and your love find your wedding vibe and floral love language for your big day! Learn more about this talented vendor below!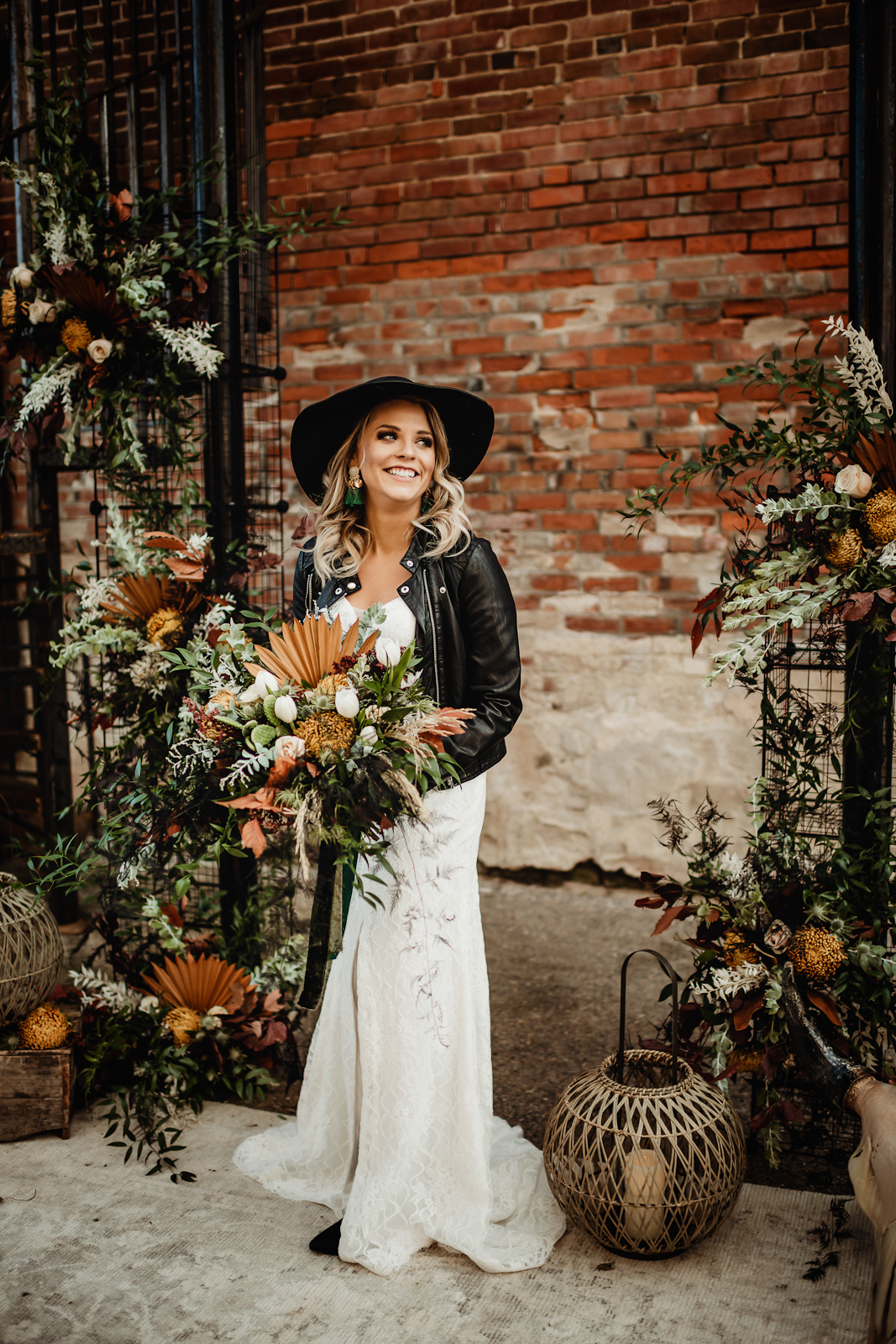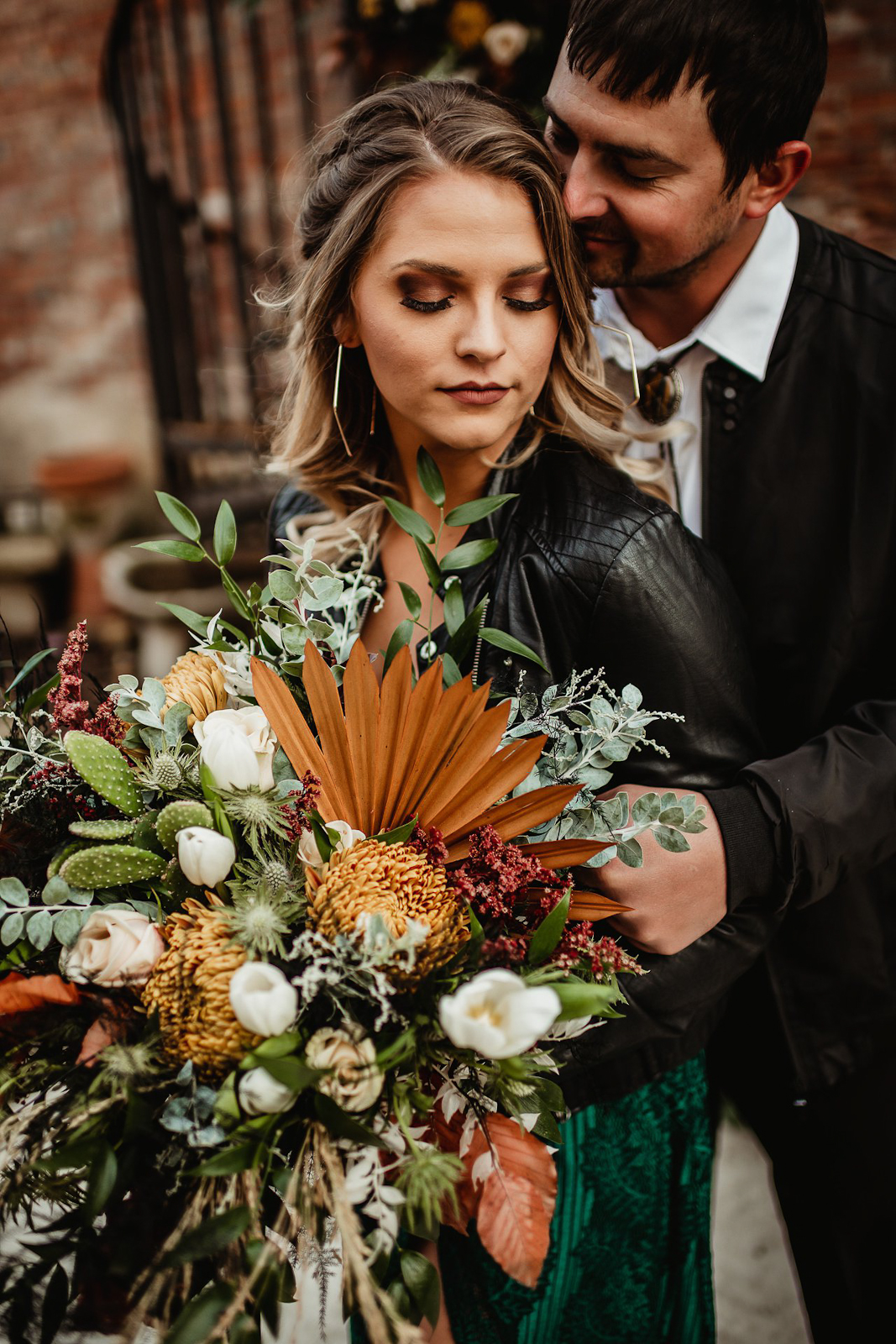 TELL US ABOUT YOUR BUSINESS & WHAT YOU OFFER: Evoke Chancy Floral is a fresh floral and event design company serving engaged couples throughout the State of Wisconsin for the past 6 years! We offer an exceptionally personalized approach to wedding day floral creations. Evoke Chancy welcomes any inspiration a couple brings to us from their bouquets to centerpieces, ceiling installations, elaborate arch florals, signage, and much more! We want to execute your wedding day floral to exceed well beyond what you envisioned for your most special day. I, Shanna Edwards, owner and creative director of Evoke Chancy, will work with you personally to develop your vision, offering insightful and unique approaches with floral for the end goal of a completely individualized wedding day style!
TELL US ABOUT YOUR JOURNEY STARTING YOUR BUSINESS & THE STORY BEHIND YOUR NAME: I realized the importance of focusing on my true path and my passion for flowers during my 4th year of wedding work. I decided my former business name no longer felt right. I rebranded my company and finally had a clear voice. I am not a traditional person when it comes to my art, so I knew my brand identity had to be just a little offbeat! I knew I wanted my business name to reflect the new direction I was headed along with my improved creative abilities. I kept a saved note on my phone, which I would collect keywords that struck my attention. I spent an embarrassing number of hours on a thesaurus application, but it was completely worth the result I got!
I used to struggle owning the name of my business. It was literally uncomfortable to speak the words, and I knew that was not right. I needed to find and use words that expressed the reaction I wanted people to feel through my craft. Okay, so here is this word EVOKE, I thought. I needed there to be an air of mysticism and whimsy as well. I stumbled onto CHANCY (and I am not entirely sure what lead me there). But these words and descriptions clicked and felt right in my soul. I am so immensely proud to say Evoke Chancy Floral is my new business and artistic identity. When your business identity truly suits you, your clients pick up on those confident and passionate vibes, too!
WHAT SETS YOU APART FROM OTHER VENDORS IN YOUR INDUSTRY? After 6 years of weddings, I am a more skilled creative professional with a clear floral design esthetic. I believe this is beneficial to engaged couples who feel they can connect my style direction with their personal views of how their wedding day should look and feel! My approach to wedding day design is organic but slightly unusual. The nature of my method is to select interesting combinations of flowers, texture, and color that are uncommon in this area of the Midwest. I draw inspiration from other parts of the world, so if clients want full, lush, natural, bohemian stylings, they tend to seek my expertise. Even a black-tie affair will be elegant but have an unexpected flair. I design fuller and larger pieces, which is seen consistently in my online content to attract like-minded clients.
My background in event planning and coordination provides deeper insight into the inner workings of a wedding. I feel these experiences aide my work because I connect and bond with the efforts of many professionals for a couple working towards a common cause. I love to study the venues, clothing choices, cake artists, photographers, and others to understand the full range of the couple's taste and preferences. One of my primary goals in each event is to inspire the other creatives who are involved. For example, I love it when a photographer shows up and is immediately inspired by my work. I have watched it set the tone of even more happiness and excitement in them to capture the day, which is even more wonderful for the couple! I think of my couple in every detail and every movement of my hands as they do the work. I take my wedding couples personally and stay involved in all the creations, personally designing them myself. I am NEVER not excited to see how it all comes together!
WHAT DO YOU LOVE MOST ABOUT WORKING IN THE LOVE INDUSTRY? There are so many things I love about being a professional within the wedding industry, but I definitely enjoy the constant creative challenge to make each event unique! Being an artist and putting my art out into the world is what I thrive on. I enjoy pushing my capabilities and showing the guests the love story of a couple through flowers. I strive for my floral designs to be a signature on their big day!
To contact Evoke Chancy Floral with questions about their services, visit their VENDOR PROFILE.