WEDDING DATE: 8/25/18

HOW DID YOU MEET? We met our freshman year of college at UW-La Crosse during a dinner put on for our dorm. We ended up sitting together after he picked my shoe at the entrance (the ladies took off a shoe at the door, and the guys chose a shoe which determined where they sat for dinner!)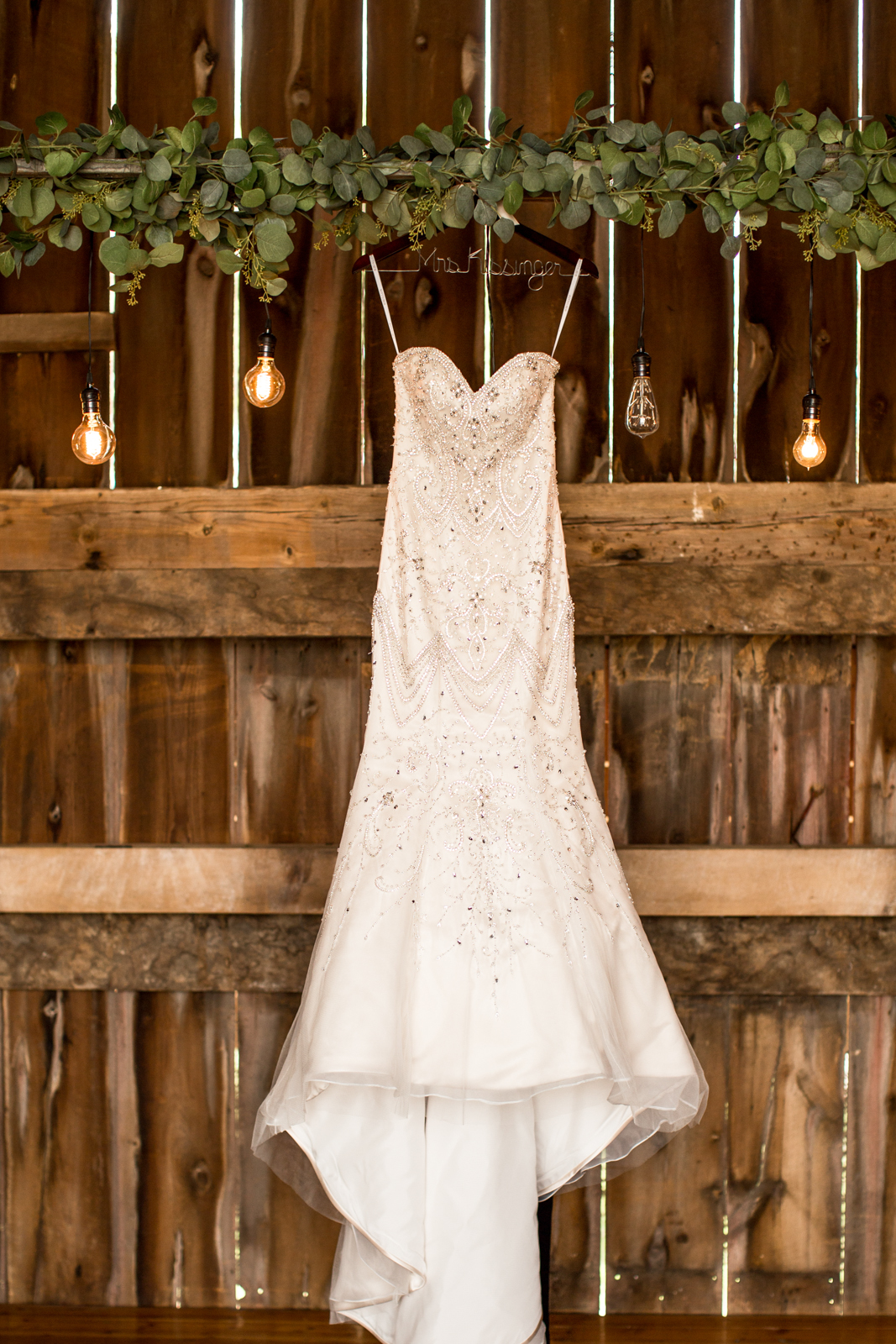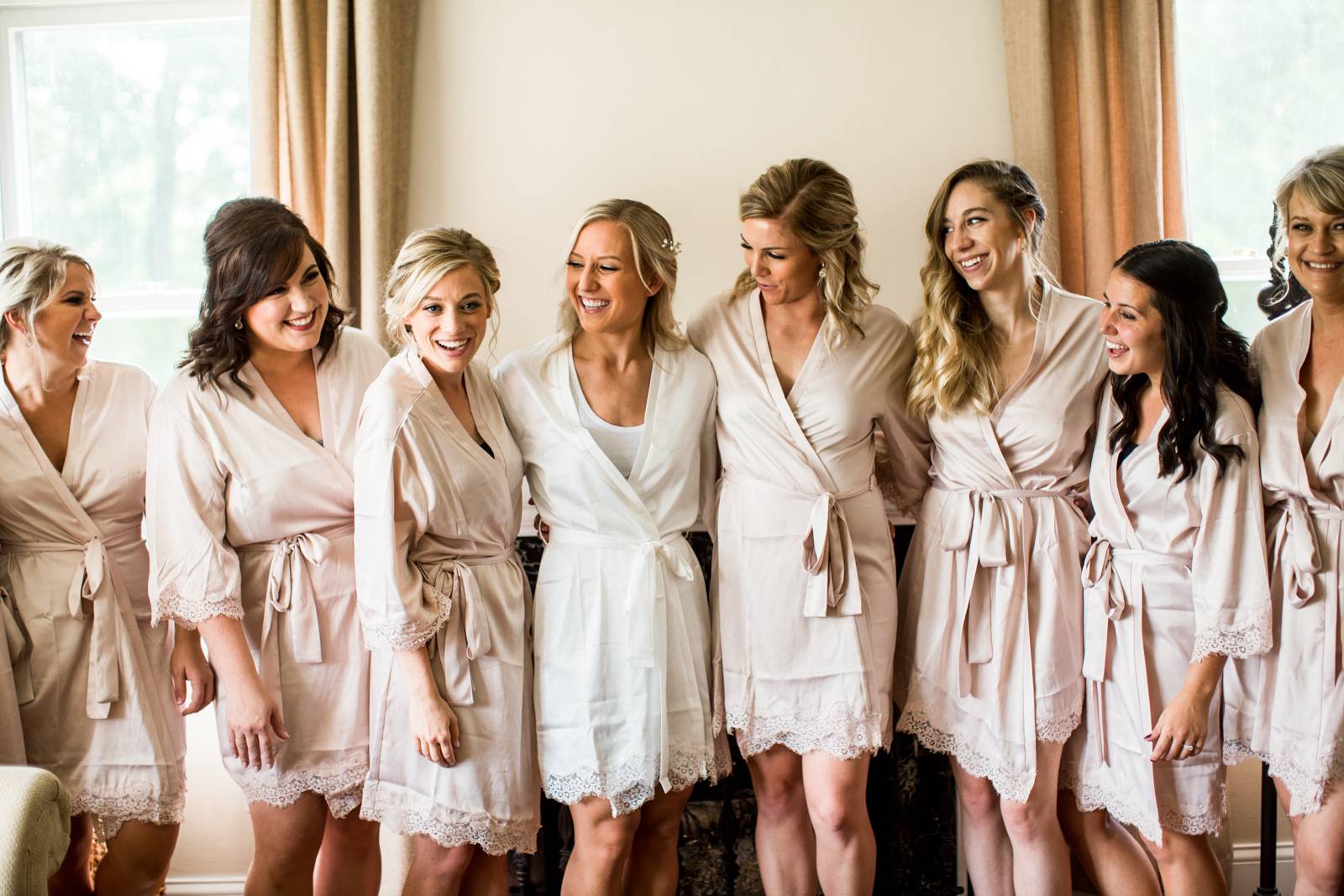 HOW DID YOU KNOW YOU'D FOUND "THE ONE"? I don't know if there was one specific moment, but I think we both secretly knew that we would be together from the start. After we graduated college and had to do the long distance thing, I realized that I didn't like not seeing him every day, and I'm pretty sure the feeling was mutual.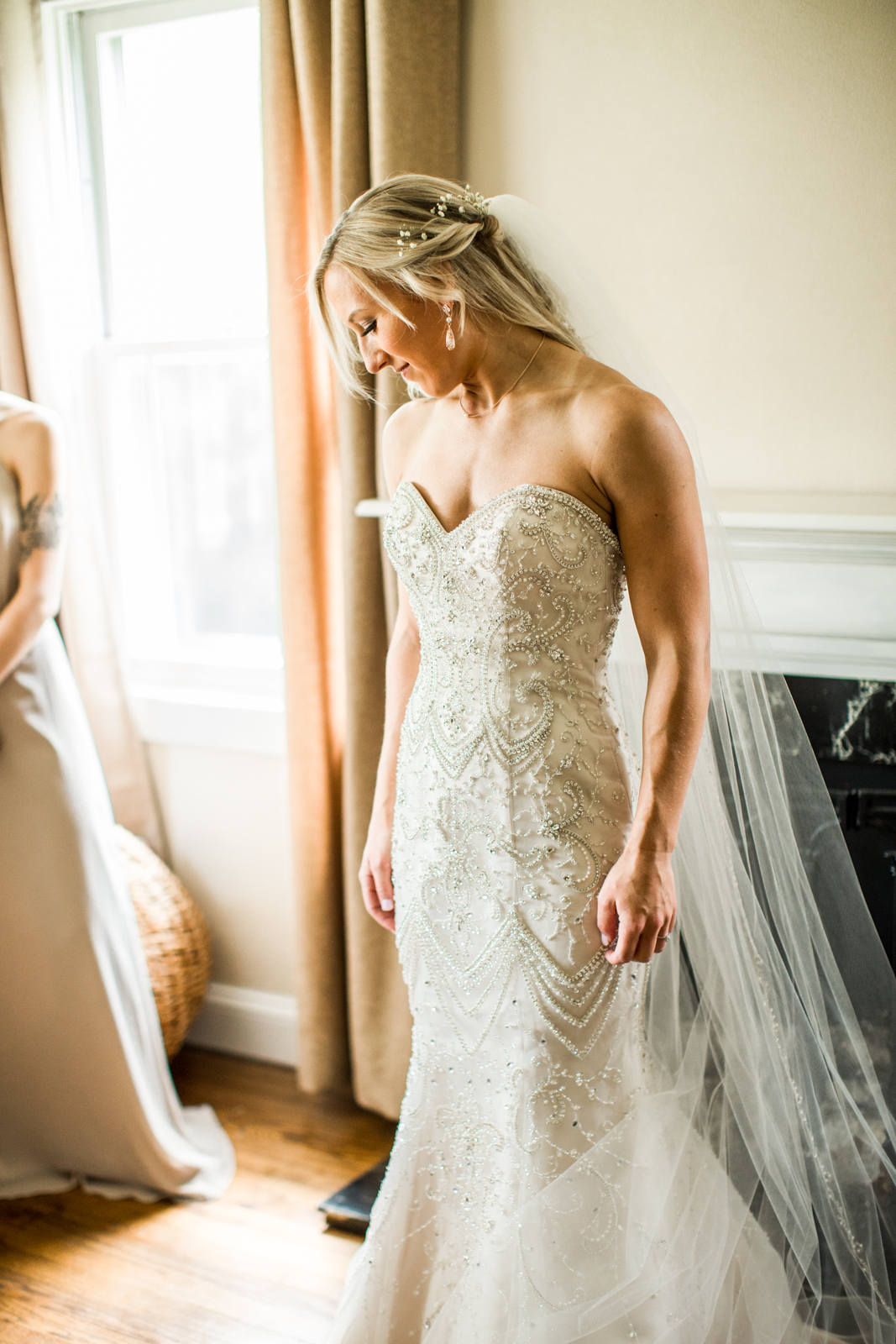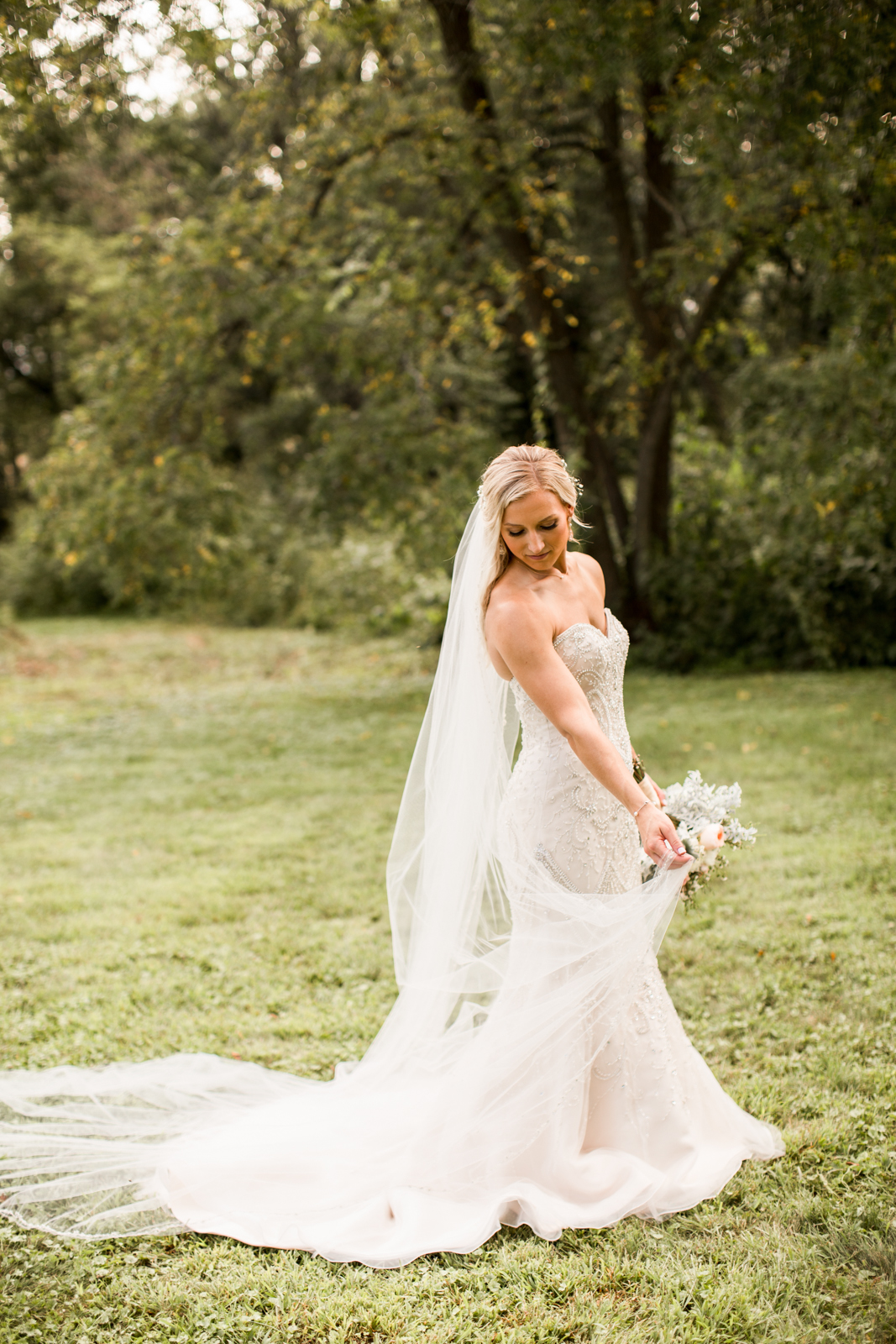 TELL US ABOUT YOUR PROPOSAL: Jared took me back to La Crosse for a weekend a few years after we graduated. We walked around campus, and all our old hang out spots. He got down on one knee after dinner as we were walking along the path by the Mississippi River. It was just us, and the proposal was very charming and romantic.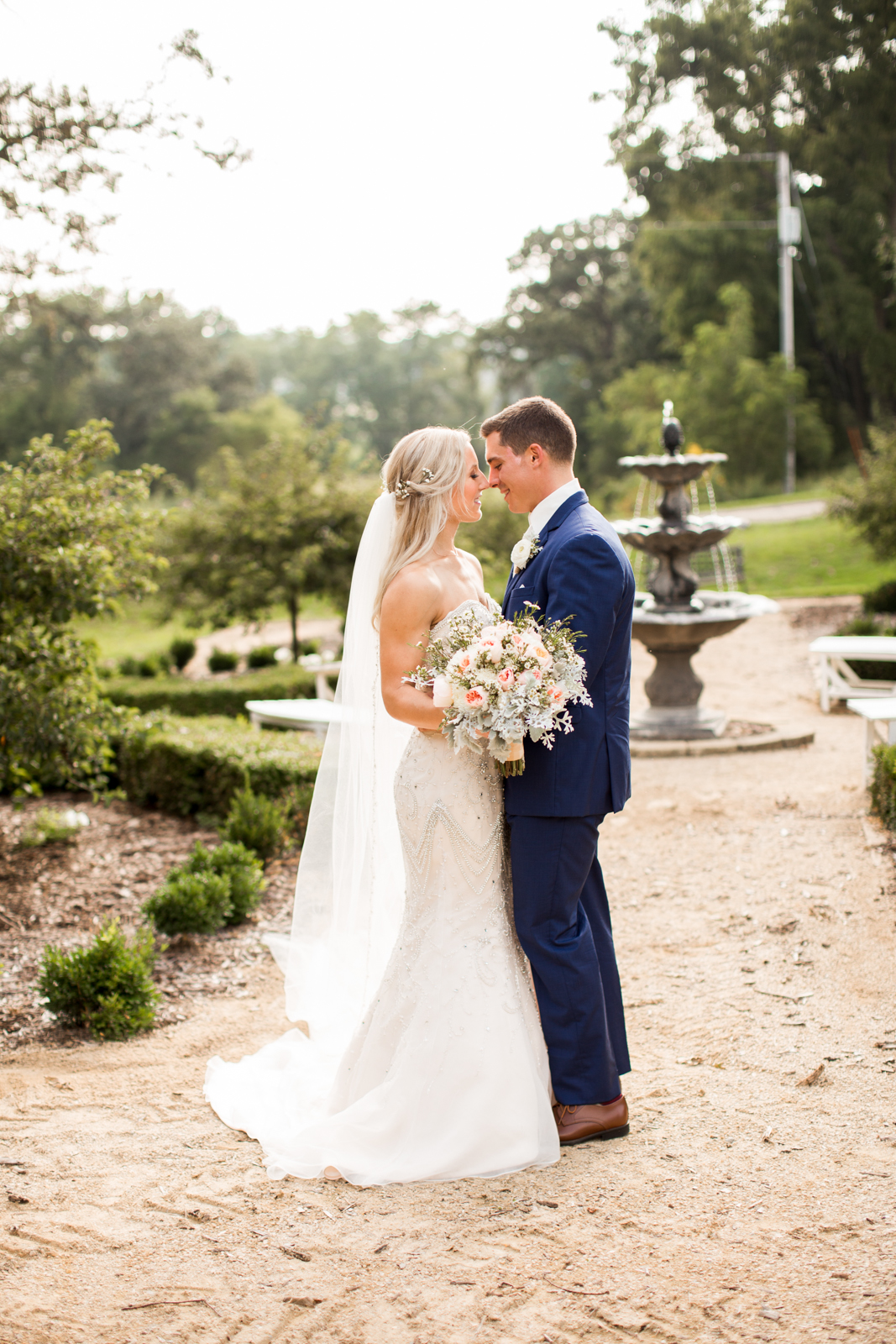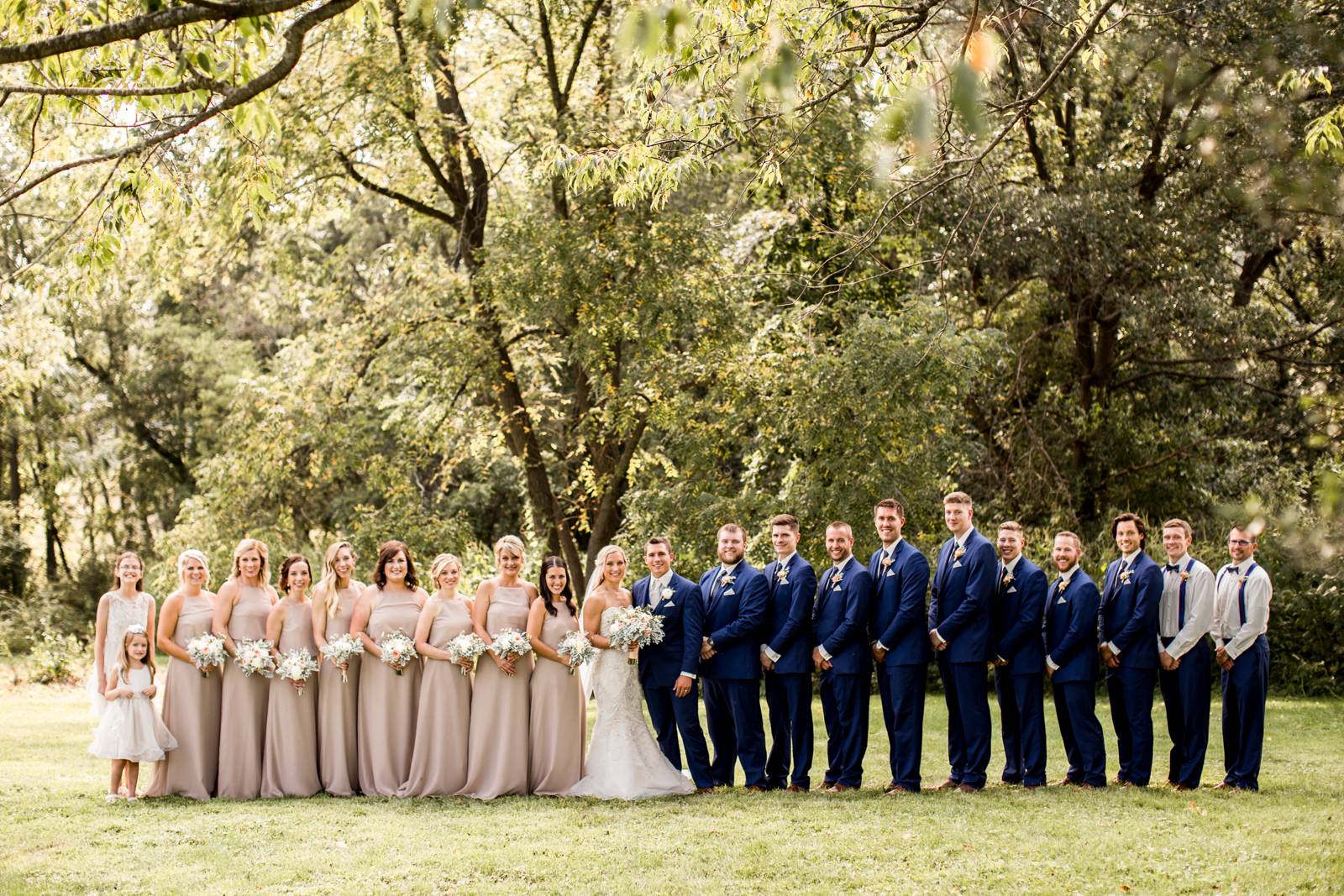 TELL US ABOUT FINDING YOUR DRESS: I went to Vera's House of Bridals in Madison. They bring dresses to the room based on what your vision is. My dress was the second gown I tried on. I thought it was ugly on the hanger but loved it once it was on! I tried on a few more dresses but I ended up coming back to that one, and I knew it was perfect when I put it back on.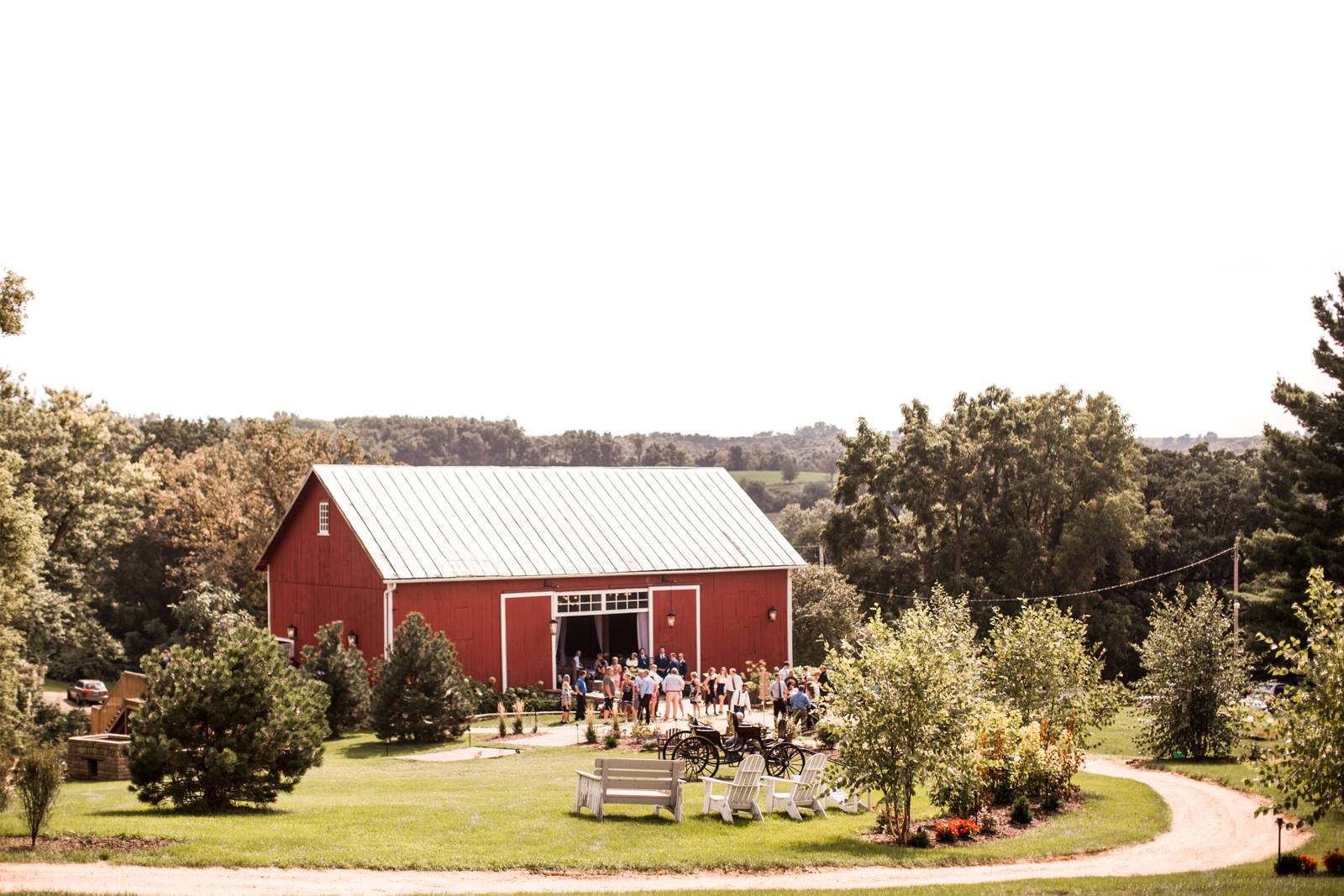 WERE THERE ANY PERSONAL TOUCHES OR DIY ELEMENTS? Yes, a lot! I did all of the writing for our signs (seating chart, menu, welcome sign), and spray painted charger plates and some geometric decorative candle holders for some copper accents.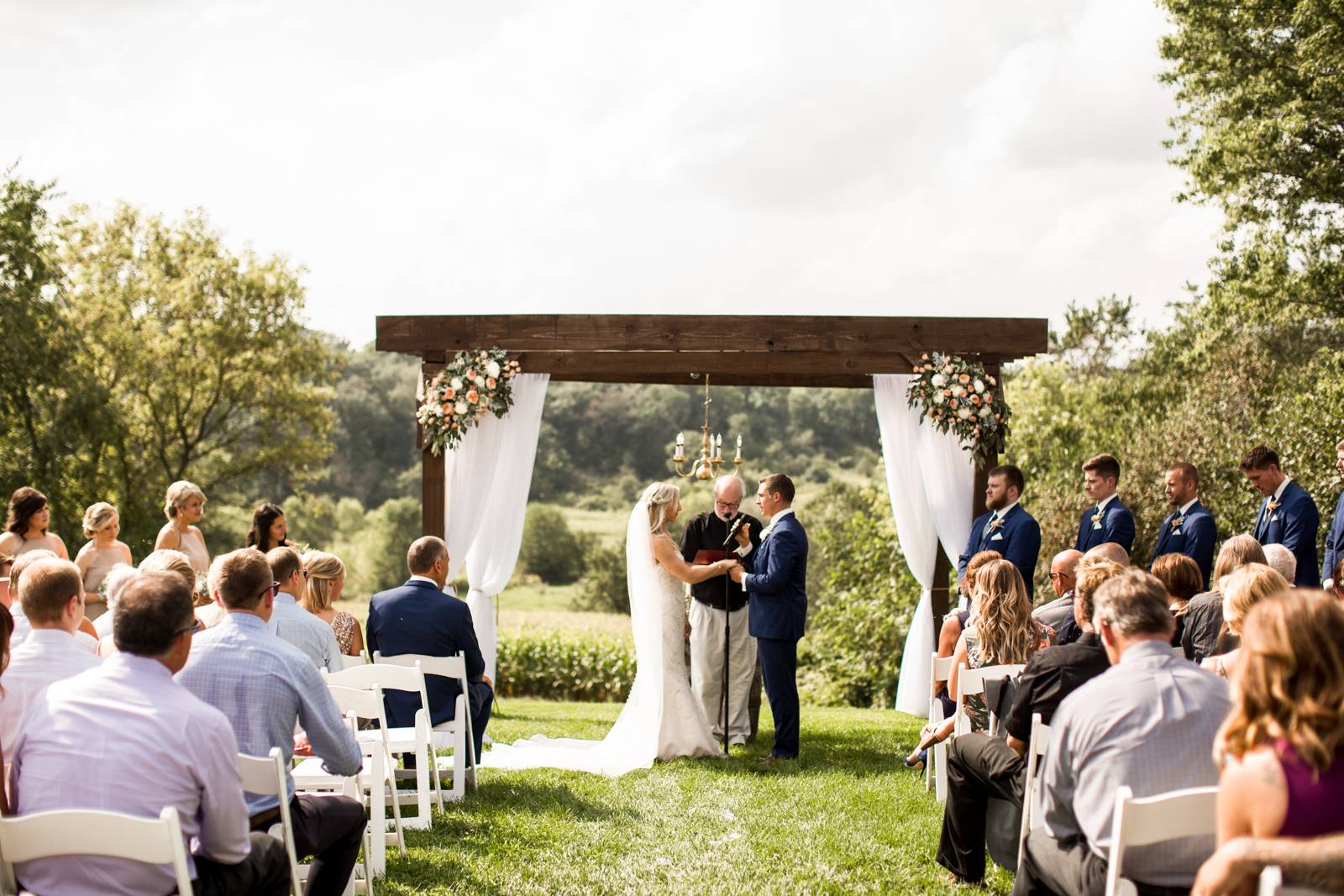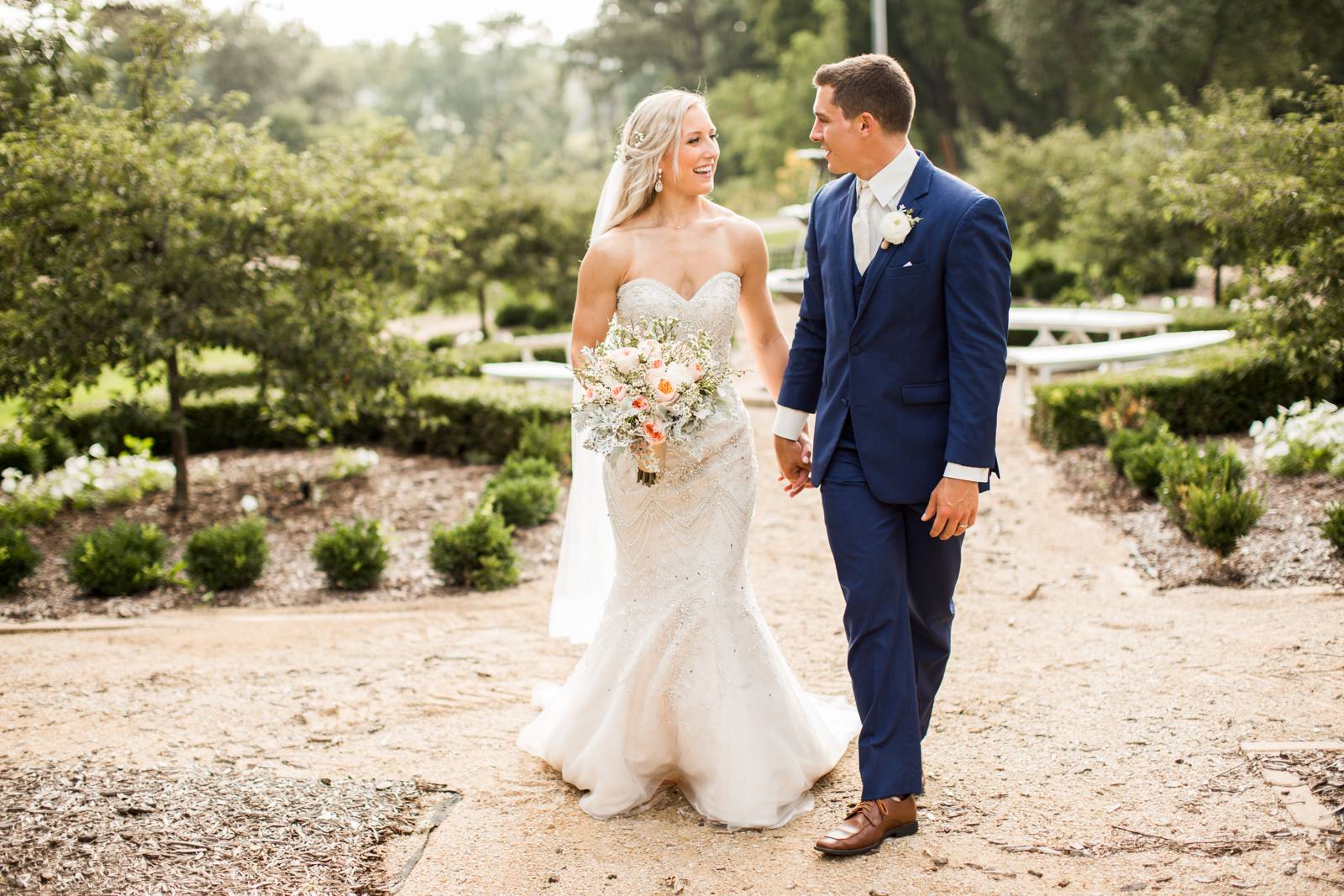 WHAT WAS YOUR WEDDING COLOR PALETTE? Taupe, copper, pink, coral, and navy

DESCRIBE YOUR WEDDING FLOWERS: I had a mix of ivory mums, peach garden roses, cream waxflower, and dusty miller. I wanted just a little pop of color with my taupe bridesmaid dresses but nothing too dramatic!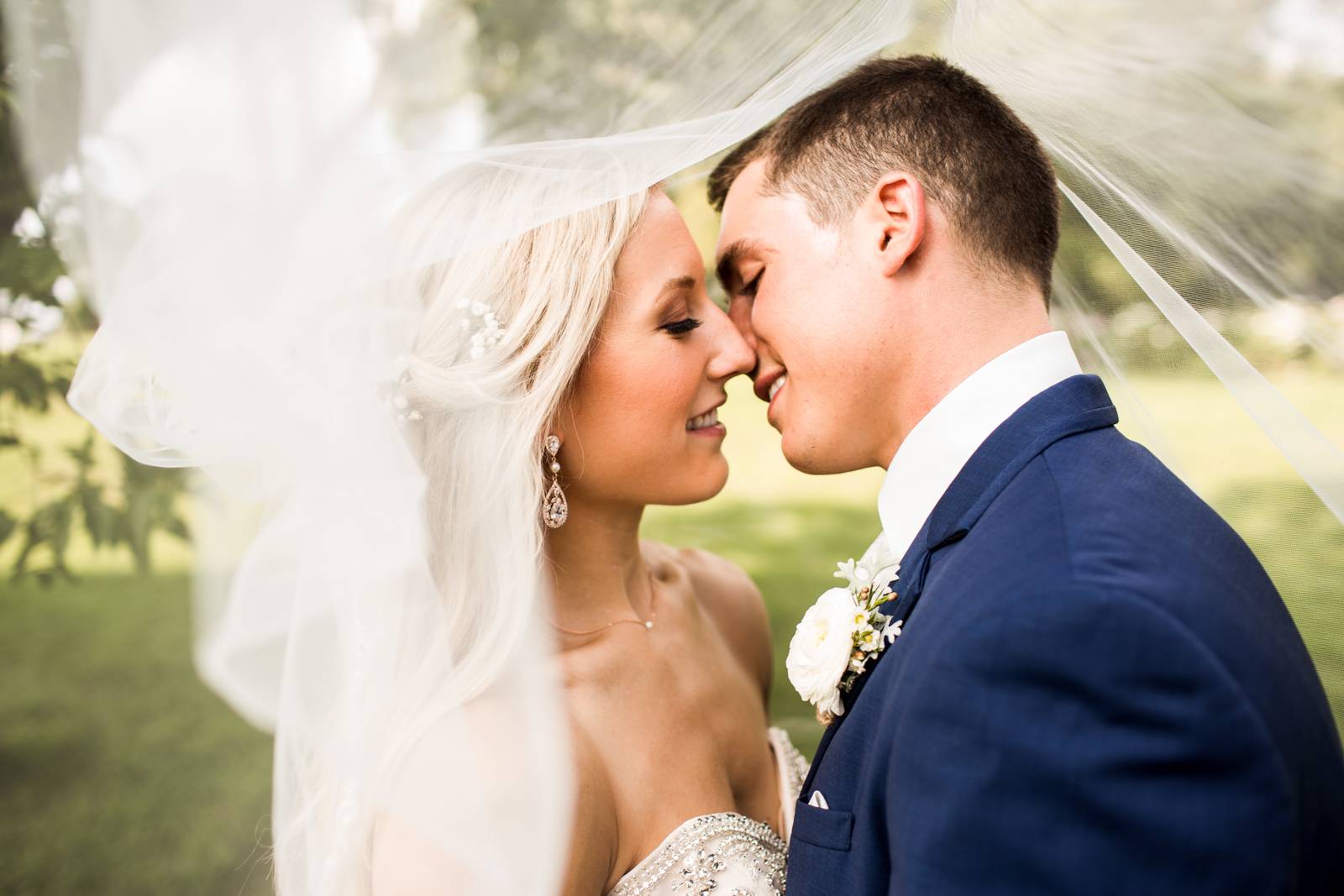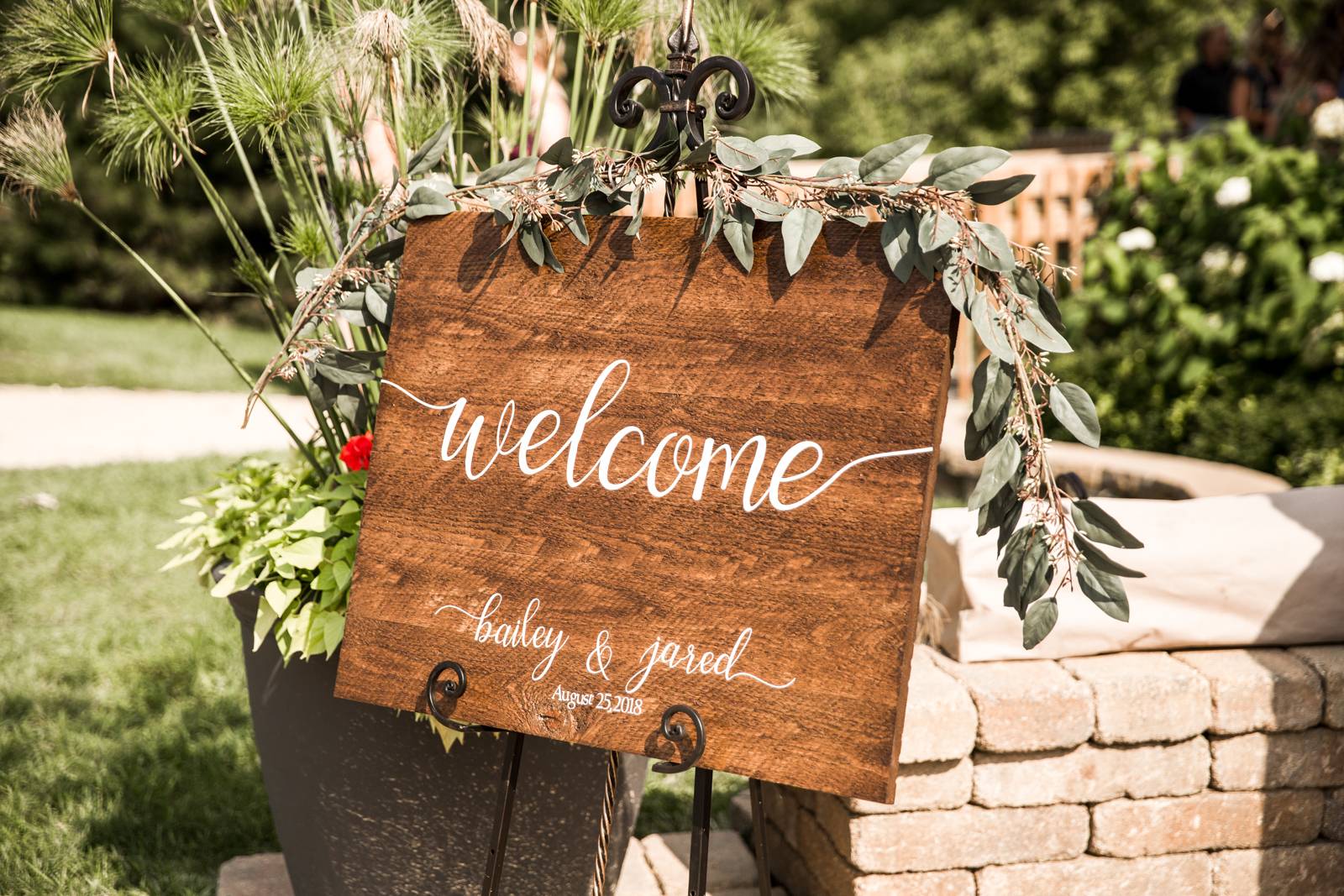 DID YOU USE ANY SPECIALTY CHAIRS, LINENS, CHARGERS, GLASSWARE or DINNERWARE? I kept the chairs, linens, and dinnerware pretty basic and went with white for all of those, but I did add a light pink chiffon table runner to our dinner tables with some fabric I found. I bought chargers from Dollar Tree and spray painted them copper. It was much cheaper than buying or renting copper chargers, and they looked great!
TELL US ABOUT THE FOOD, DESSERT AND ANY SPECIALTY BEVERAGES IN YOUR MENU: We had beef brisket (Jared's go-to) and Italian chicken with sides of delicious bleu cheese mashed potatoes, mac & cheese, and mixed veggies. We had a three-tier cake from Craig's Cake Shop, which had red velvet, carrot, and chocolate and vanilla flavors (all amazing). Our specialty drink was a "Married (Moscow) Mule." We also had a smores bar, popcorn, and pizza later in the evening.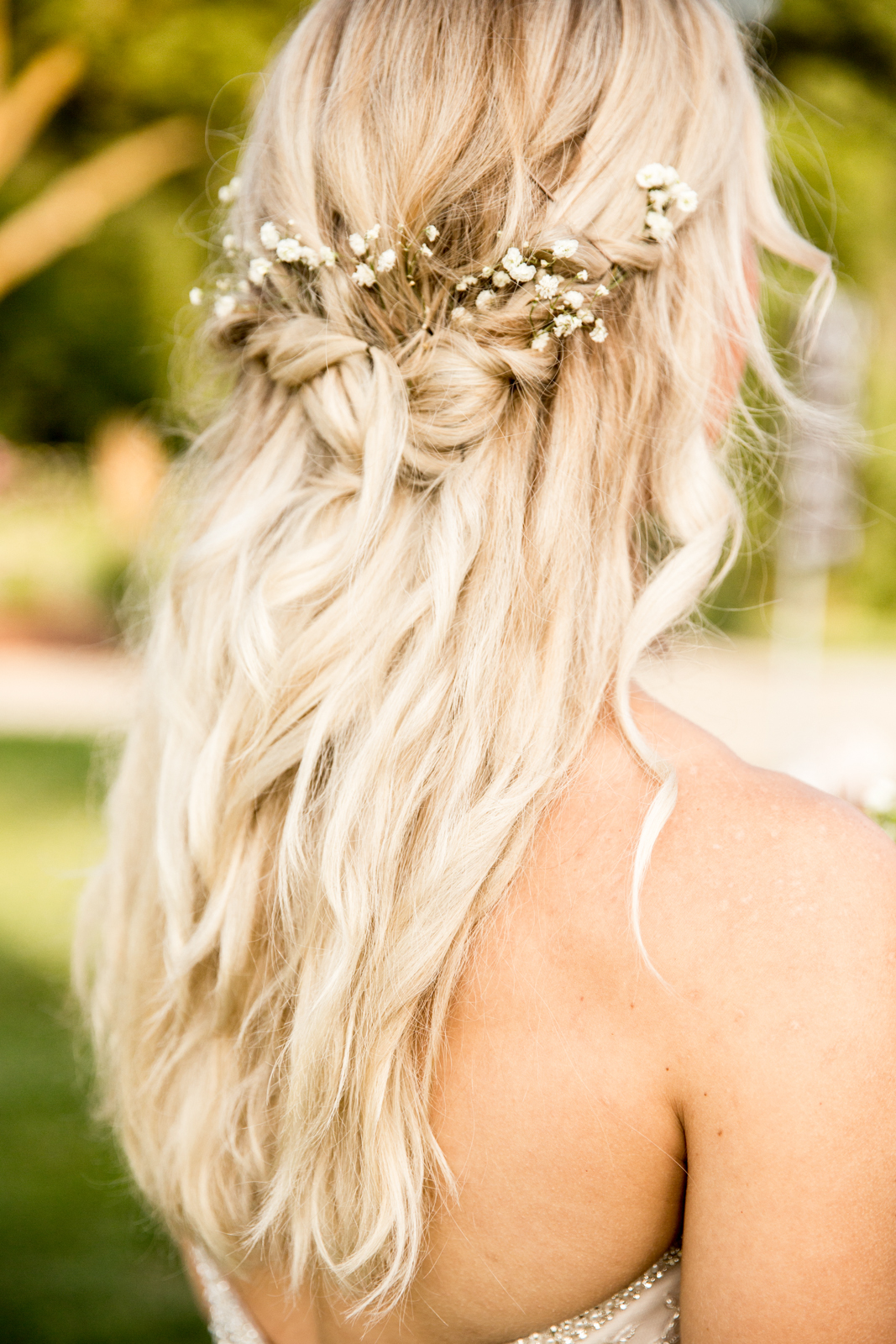 IS THERE ANY ADVICE YOU'D GIVE TO OTHER COUPLES PLANNING THEIR WEDDING? Try not to stress about the small details that people probably won't remember anyway. And I definitely recommend hiring a decorator if you can't decorate the day before. Ours was a life saver!

ANY WEDDING PLANNING REGRETS YOU'D DO DIFFERENTLY? I regret waiting until the week of to write out my wedding signs. It caused me a little more stress that I probably could have done without!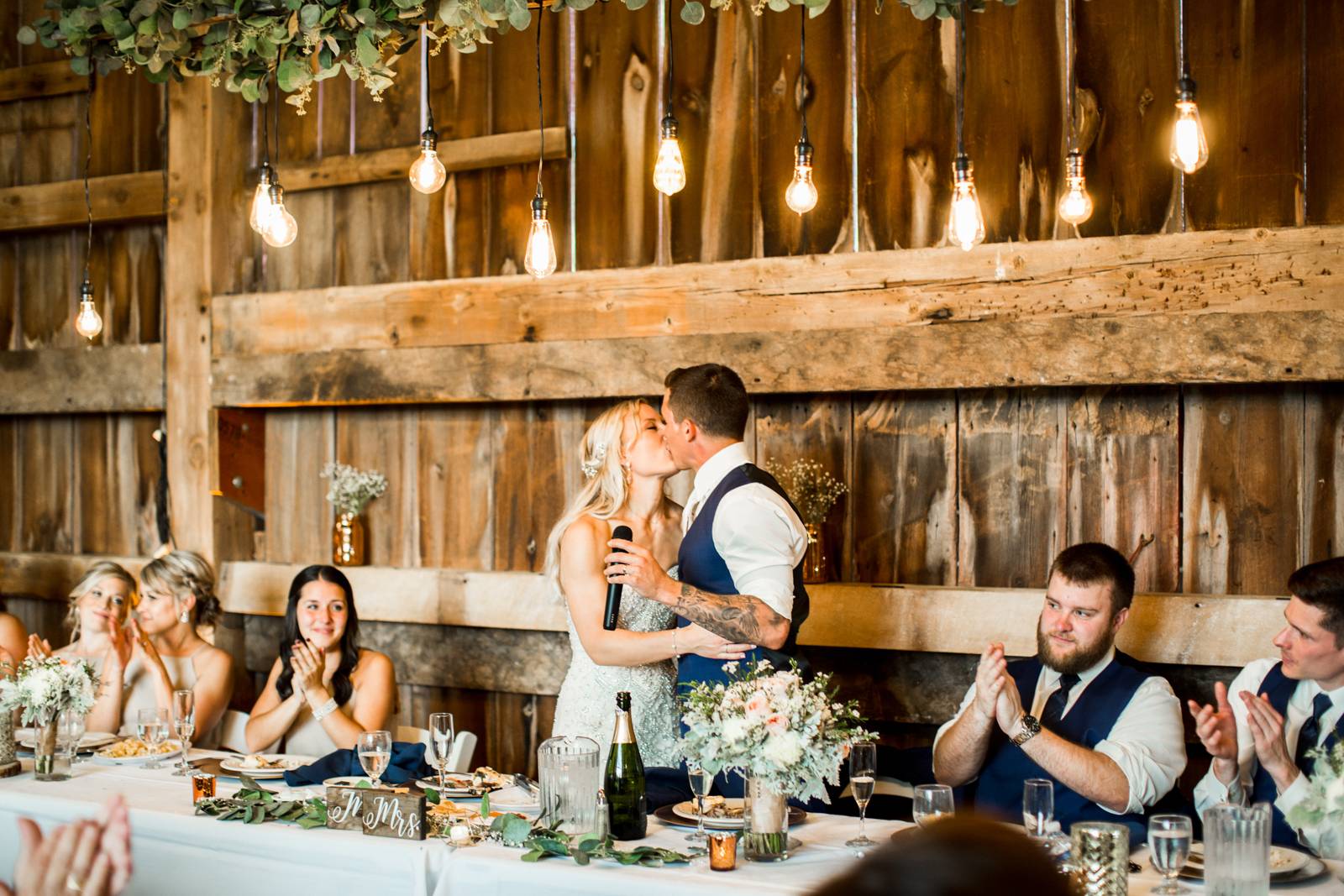 WHAT DOES LIFE LOOK LIKE AFTER THE WEDDING? We're in the process of trying to find a house, which is fun but stressful at times! Otherwise, we've been busy with working -- Jared owns a gym (CrossFit Adept), and I work night shift as a nurse. We spend as much of our free time together as we can, hanging out with friends, or just chilling at home with our dogs and some Netflix.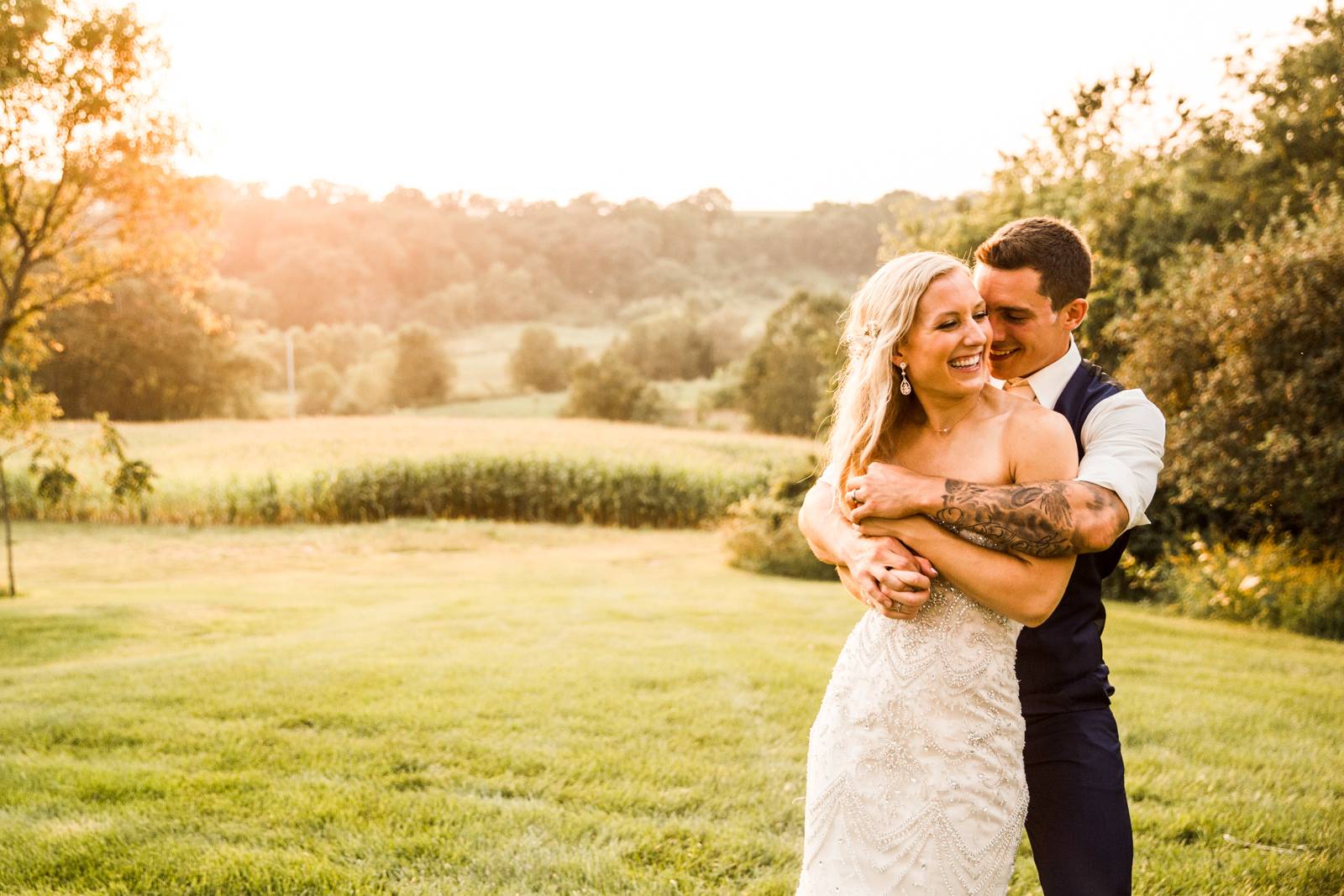 TELL US ABOUT YOUR HONEYMOON: We actually just got back from our honeymoon! We went to Australia and New Zealand for three weeks in January and went on so many adventures (bungee jumping, scuba diving, caving). It was amazing and we would back go back in a heartbeat!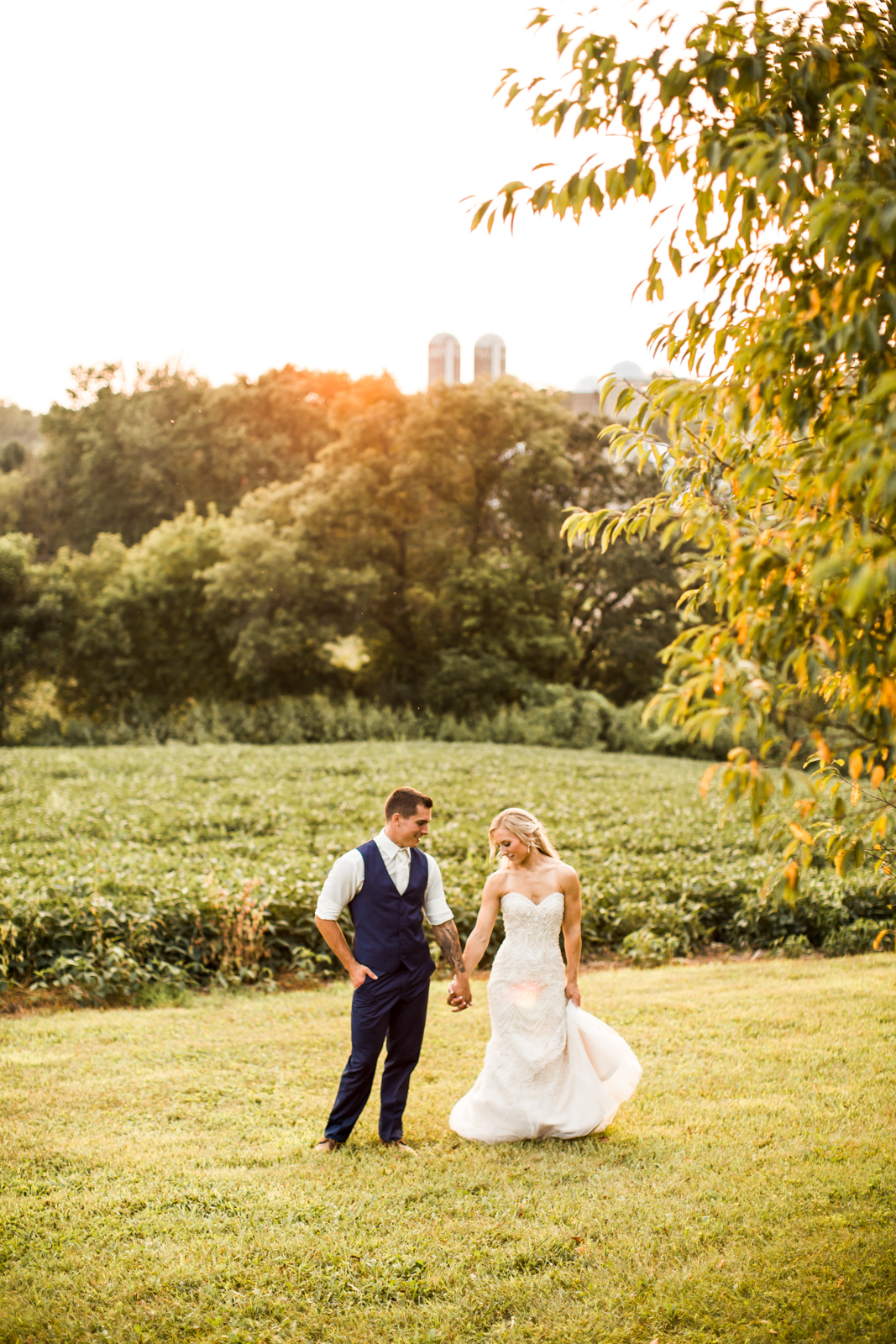 WHAT WAS YOUR FAVORITE MOMENT FROM YOUR WEDDING? Too many favorites make it hard to single out just one! But I would say seeing Jared's face as he saw me for the first time, our first dance (which was choreographed), and getting to dance with all our friends and family was so much fun!