Gorgeous bouquets come in all shapes and sizes, it can be a bit overwhelming knowing what you can get for what price and to have the florals all tie in with your color palette and style of wedding. Which is why we have 5 questions and tips below to ask your Madison wedding florist during the initial consultation. And can we talk about these flowers below from this year's 2018 gallery shoot featured in Wedding Planner & Guide for a sec? They're show stoppers. Beautiful bouquets, a ceremony canopy draped in white flowing fabrics, rich burgundies, soft blushes, classic whites, and peaches all complemented by the prettiest greens. See the full floral gallery shoot captured by Abbots Lane Photography right this way.
1. Does the season affect the flower options you are considering?
2. Do they do all the delivery, set up, pinning on of boutonnieres, moving items between locations, and what needs to be picked up or returned. Discuss set up and tear down times, return policy and all fees involved.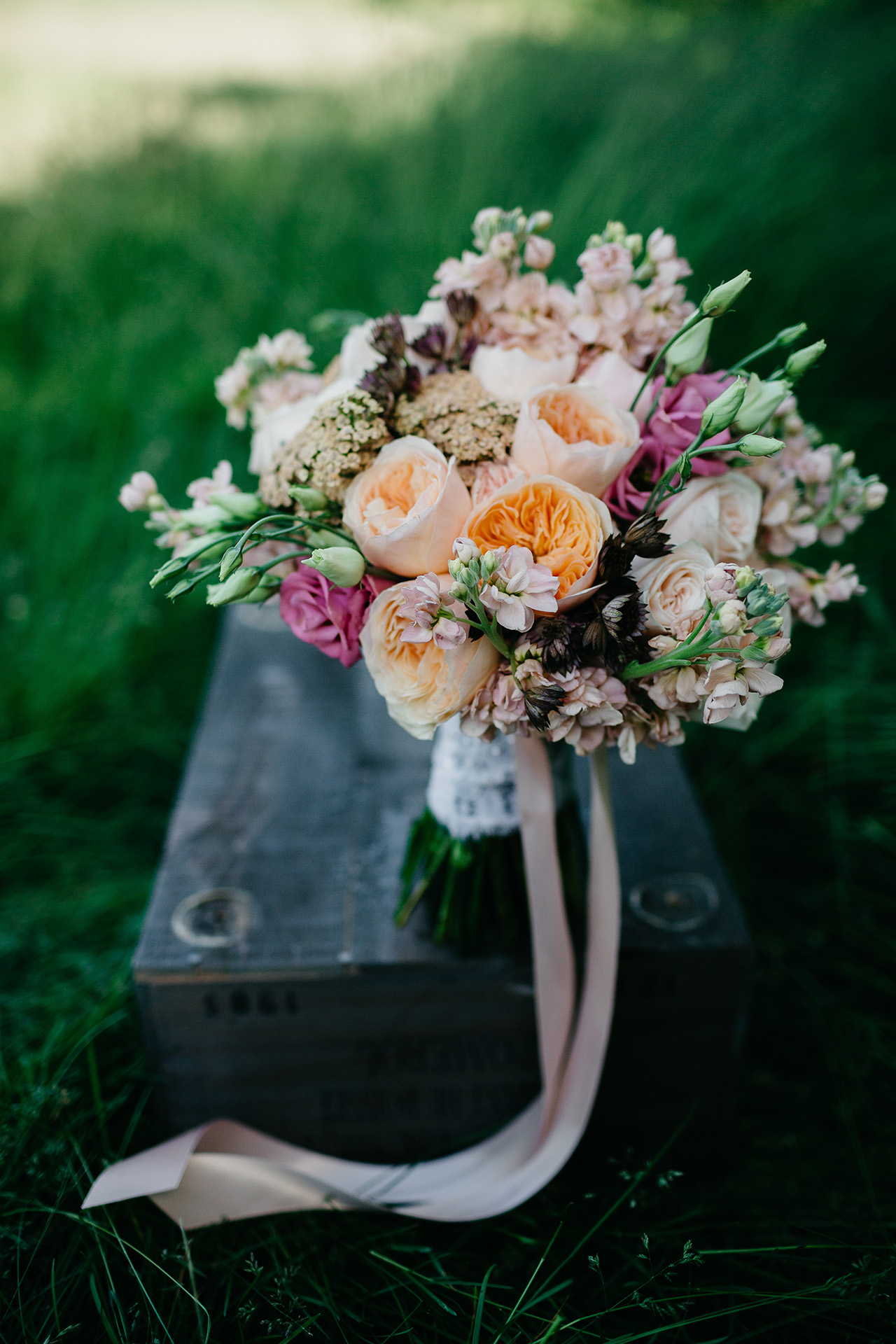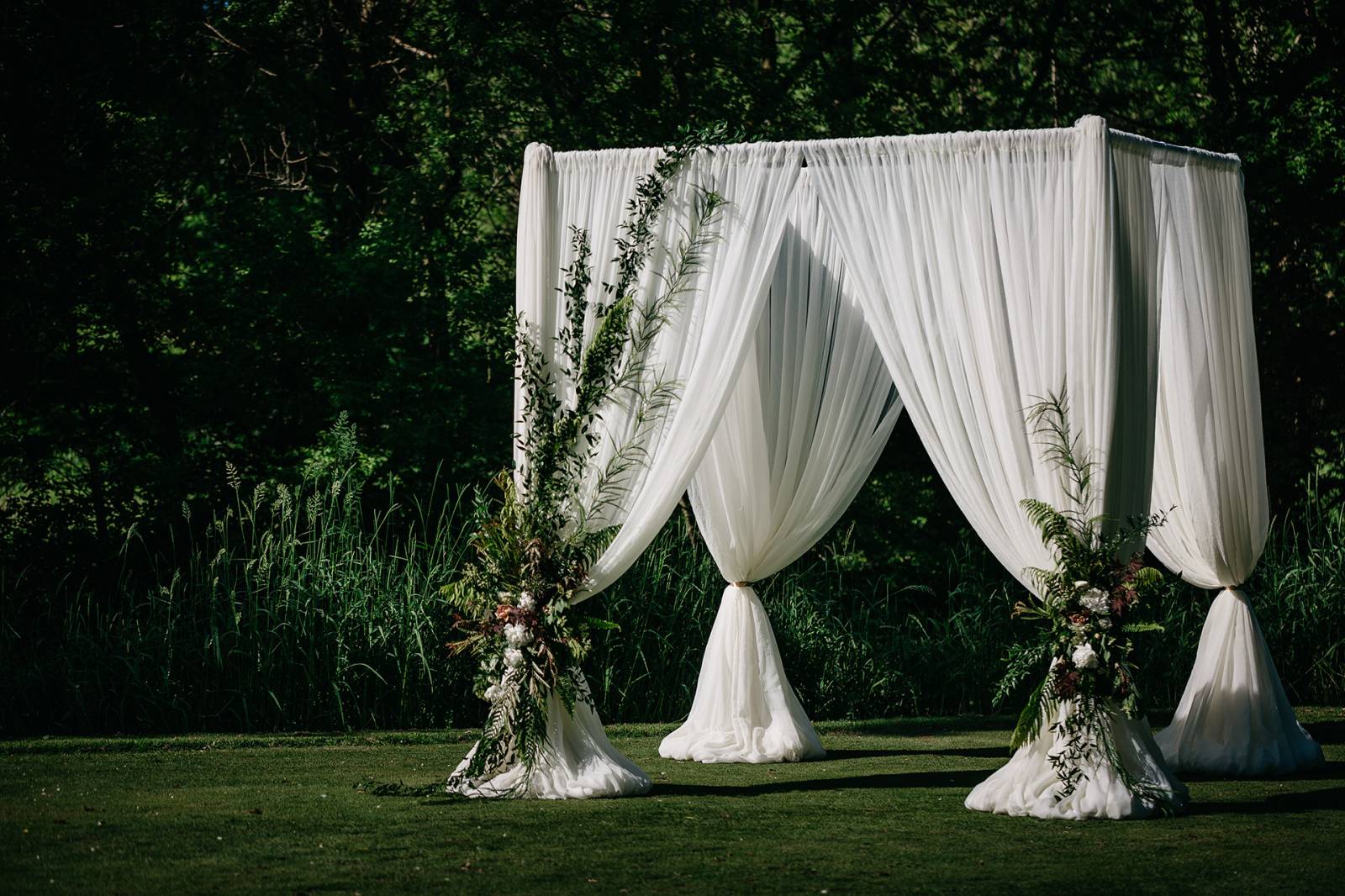 4. Are there substitutions and pricing differences for any flowers that may be out of season or become unavailable through the wholesaler.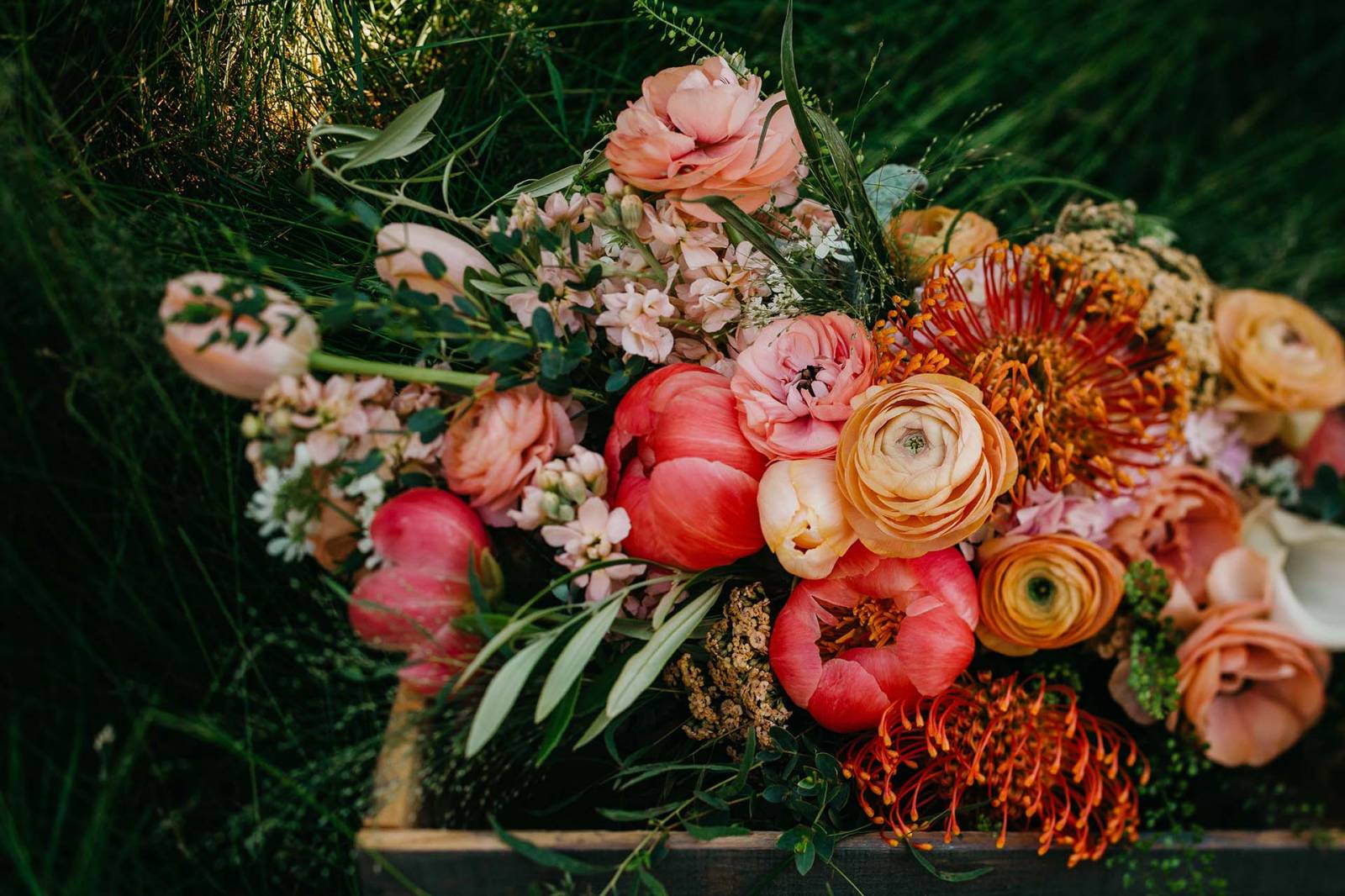 5. Does he or she have any suggestions to achieve the look you are going for while staying within your budget? Know if you are willing to go above your budget to get what you want.