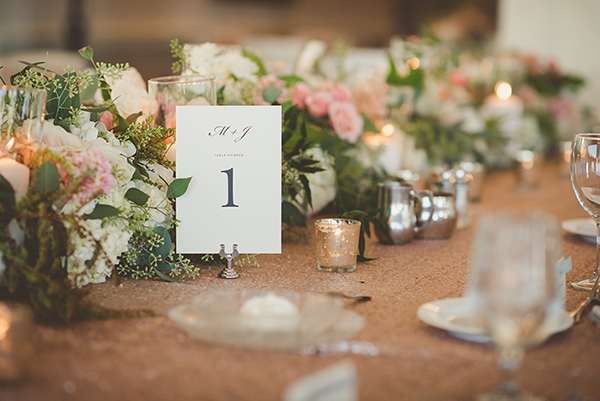 Congratulations, you're engaged! Once the newly-engaged buzz starts to wear off, stress may start to set in. It's easy to get overwhelmed and confused by all the information out there. Don't worry, though, because the Wedding Planner & Guide (and this timeline) are here to help guide you every step of the way. From finding the local dream team of vendors to saying yes to the dress, we've got everything you need to help plan the perfect wedding. Whether you may want to print out or add to your smartphone, read up and download the full wedding timeline checklist here.
CREATE A BUDGET
Plan your budget before you get carried away with other wedding details. Determine how much you want to spend and how much assistance, if any, you will receive from family members.
DECIDE WHO PAYS FOR WHAT
Sit down with everyone that is planning to contribute to determine who will pay for what. Sometimes families will give a specified dollar amount and allow the couple to spend it however they choose. Others will offer to help out with a particular aspect of the wedding. Many couples undertake the wedding expenses themselves. No matter what financial assistance is offered, the wedding is ultimately the couple's financial responsibility.
MAKE A GUEST LIST
Figure out who and how many guests you plan to invite including your guests' plus ones or children. Make sure you have all the contact information you'll need. Will you be sending out a paper save-the-date & invitation or going digital? Make sure you have those email addresses or mailing addresses and input them into an excel or word document.
BE REALISTIC ABOUT EXPENSES
Make a list of all the different vendors you will need and allocate a portion of your budget to each, prioritizing when necessary. If the costs keep piling up, don't panic! There are ways to trim costs without sacrificing vendor quality.
GET IT IN WRITING
Once you have settled on the bottom line, secure prices with a contract to help keep you within your budget. Paperwork plays a crucial role in keeping misunderstandings to a minimum.
STICK TO YOUR BUDGET
Financial experts advise against going into debt for your wedding. It is much better to start a marriage without needless liabilities.