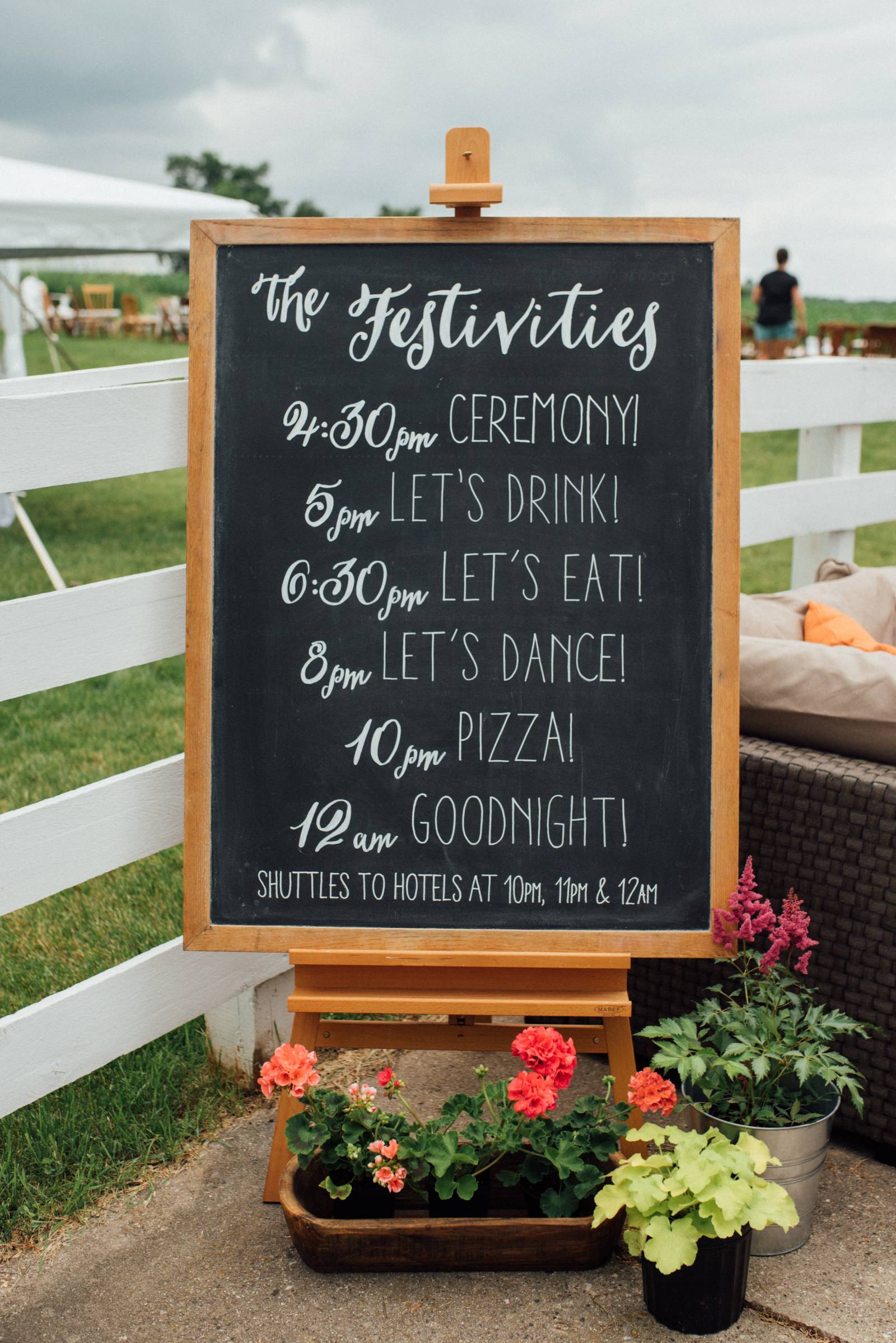 There's A LOT of detail that goes into planning a wedding and your wedding day timeline is one of the most important essentials you will need to plan out ahead of time to make sure your entire wedding day runs smoothly. Planning the time for the ceremony and reception first will then help you calculate out earlier times to start getting ready and the arrival of vendors to make sure everything is set up before guests arrive. Ceremonies typically take 30 minutes, the cocktail hour is typically 1- 1.5 hours long with the dinner and dance following. Most receptions end at midnight per the venue's policies but it is always a good idea to check with them on this when taking your initial venue tour.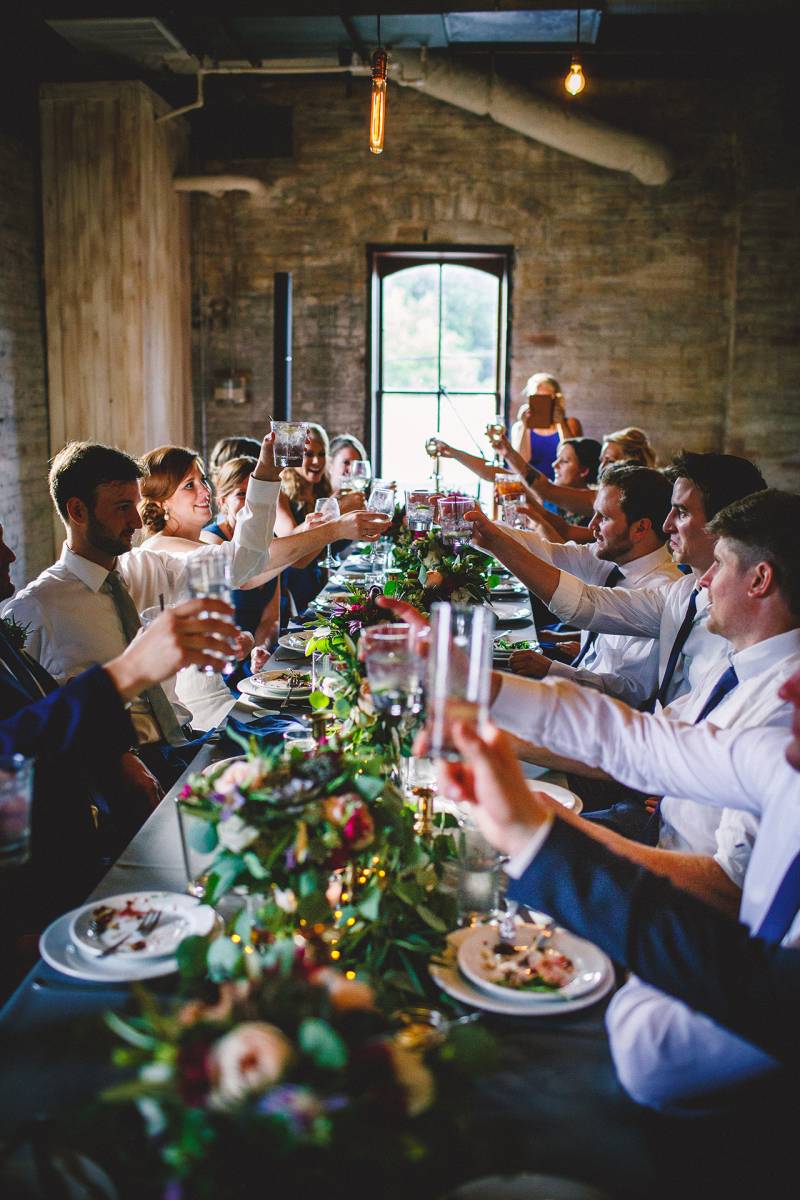 Here is a sample timeline based on your ceremony starting at 4 pm with your reception being held at the same venue. If your ceremony is being held at a different venue than your reception, you will need to allow additional transportation time between the ceremony and cocktail hour. You will also want to decide if you will be doing a "first look" and taking a majority of photos beforehand to allow more time to mingle with your guests during cocktail hour or take a majority of photos during the cocktail hour and make your first "grand entrance" right before dinner after guests are all seated.
| | |
| --- | --- |
| 9:00 am | Bride/Attendants Arrive At Hair Salon |
| 10:00 am | Wedding Planner Arrives |
| 12:00 am | Groom/Attendants Arrive And Get Dressed |
| 12:00 pm | Florist Arrives |
| 12:30 pm | Cake/Sweets + Photographer Arrive |
| 1:00 pm | Bridal Getting Ready Portraits |
| 1:30 pm | "First Reveal" + Family Portraits |
| 2:30 pm | DJ Arrives |
| 3:30-3:55 pm | Guests Arrive |
| 4 pm | Ceremony |
| 4:30 pm | Cocktails |
| 5:45 pm | Guests Seated For Dinner |
| 6 pm | Grand Entrance/Welcome Speech/Dinner Served |
| 6:30 pm | Speeches |
| 7 pm (depending on time of year) | Couple's Sunset Portraits |
| 8 pm | Let's Dance! (First Dance, Parent Dances) |
| 10:00 pm | Late Night Snack |
| 11:45 pm | Last Call |
| 12:00 am | Bar Closes/Music Off/Final Exit |
If you're having a destination wedding or having many out-of-town guests, you will want to include a wedding weekend timeline of events to include on your wedding website and/or included in welcome bags/baskets given to guests when they check-in to their hotel.You may also want to include a pretty illustrative map with favorite local hot-spots from food, beverage, and local area attractions.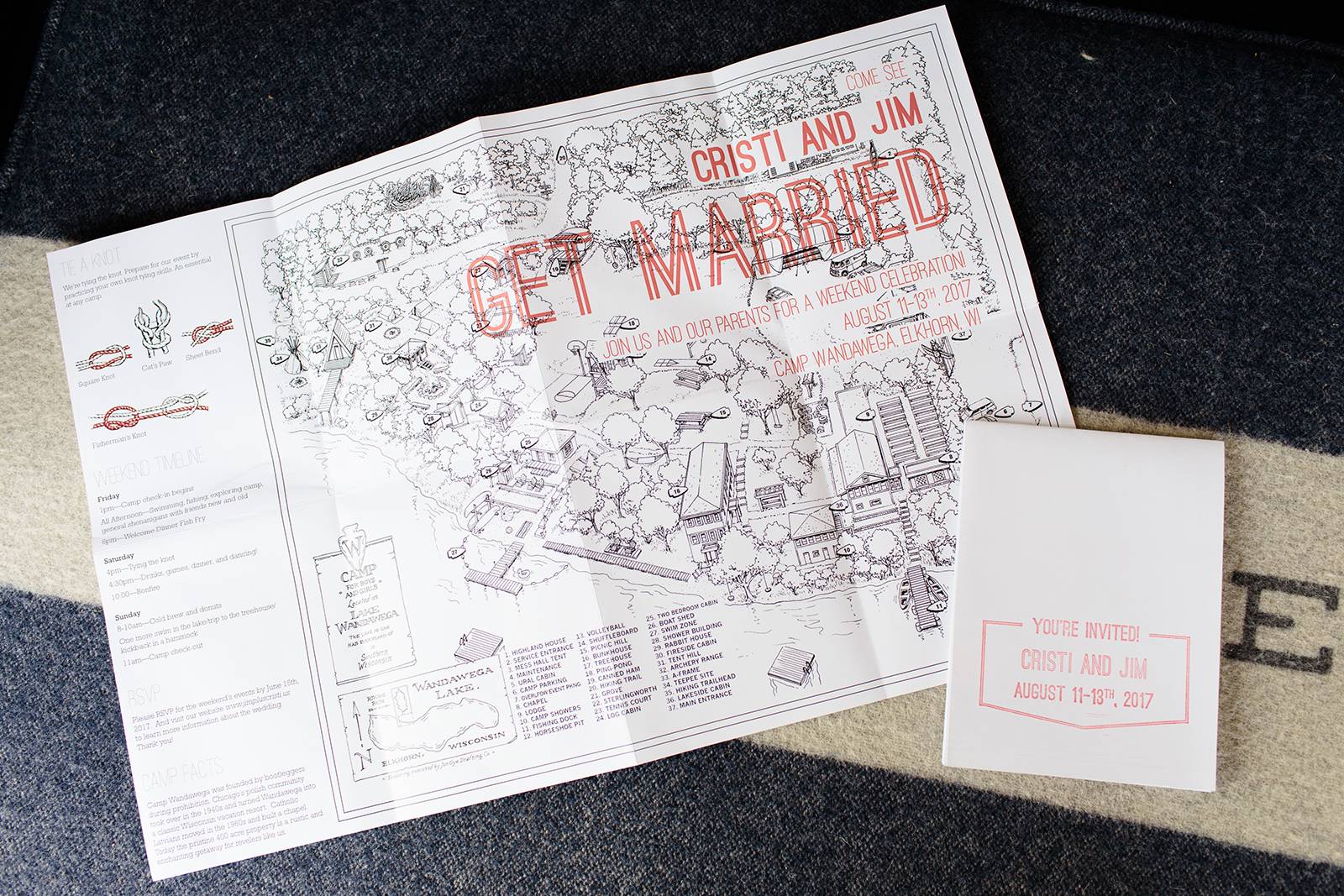 A "welcome reception" with cocktails and hors d'oeuvres held Thursday evening (or whichever night a majority of your guests will be arriving into town) right at the hotel is a great way to kick off your wedding weekend with your guests!
Here is a standard timeline for your rehearsal held the night before your wedding.
| | |
| --- | --- |
| 4:30 pm | Ceremony Rehearsal |
| 6:00 pm | Rehearsal Dinner |
The morning after your wedding, it's always a nice touch to plan a brunch for your guests right at the hotel. This is also a great way to say any final goodbyes before everyone departs town.
| | |
| --- | --- |
| 10:00 am | Brunch, Bubbly + Bloody's |