Whether you're having your wedding under a tent, in a ballroom, barn or warehouse, you'll need to design the layout of your wedding reception space and all of your event rentals. Mapping out the number of tables as well as the shape (round or rectangle), choosing the type of head table, dance floor, lounge area and other accent tables needed are just to name a few. Your venue manager can be very helpful in giving you key advice on the space as they know the venue best and what works and what doesn't, based on the number of guests. While this may all sound like a bit of a daunting task, we've gathered up a few key tips for planning your Madison wedding rentals and reception layout beautifully.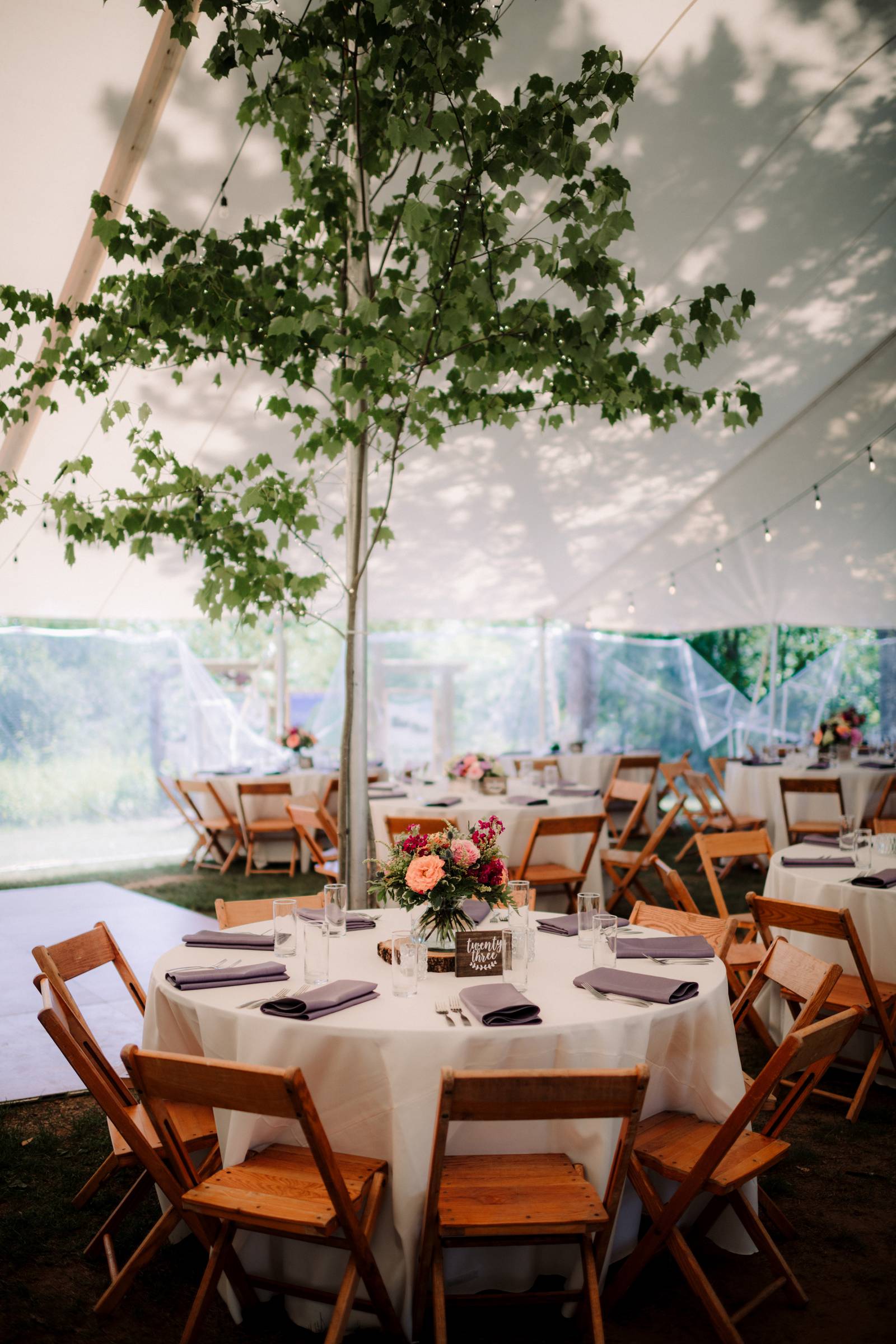 1. Choose the type of head table you want, whether it's a King's table where your bridal party and their dates or other family sits around one long table. Or, a traditional head table up on risers in front of the room and all of your guests or if it's just the two of you, opting for a sweetheart table. You'll want to choose a spot within the space where you will be front and center where all of your guests can see you.
2. Selecting where to put the dance floor, whether it's on one end or the other or maybe right in the middle. Depending on the size of space and number of guests, you may need to set several tables on the dance floor during dinner and then have venue staff remove the tables and chairs after dinner to open it up for the dance party.
3. You'll then need to determine how many tables and chairs you will need based on the number of guests you're inviting. Mix it up with a combination of round tables and 8-foot rectangle (or banquet tables) and alternate one from another. Be sure to reserve the front tables closest to your head table for your family. If you're offering multiple plated entrees, you will need to take it a step further and map out an entire assigned seating for every table. Or if you're looking to keep it simple, offering different fun themed food stations or buffet, then assigned seating is not necessary. But you will want to consider putting reserved signs on a select few tables for immediate family either way.
4. You'll also want to decide where your cocktail hour is going to be. Inside the reception space or outside of it? You'll need to have a bar set up within the space so decide where that is going to be, on one end or the other and consider putting several high-boy cocktail tables near it. Have some fun and play it up with a beautiful, intimate lounge area with couches, chairs and coffee tables also placing those near the bar too. If you're having your cocktail hour outside of the reception space, you'll need to also set up another bar.
5. Lastly, you will need to account for any additional accent tables and place them along the perimeter of the space. Think gift table, guest book table and/or display, escort card and/or display, dessert table, food stations, DJ table, and photo booth.