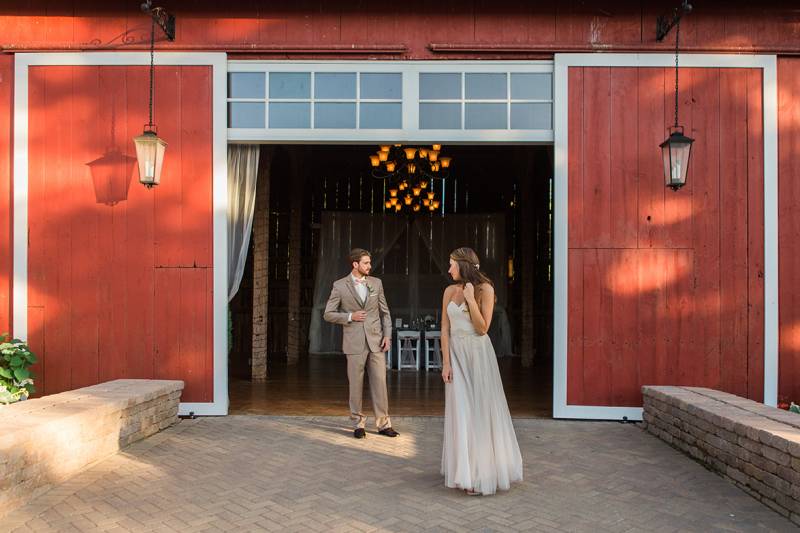 Wisconsin has many beautiful things to offer and barn weddings sure are one of them! They provide the most stunning rustic ambiance with unique details like vaulted roofs, old barn wood beams and floors, chandeliers and breath taking photos. There is more work involved when planning a barn wedding, think portable restrooms, mud and pesty bugs that may be a few major factors. Here are a few critical things to consider and think through as you begin planning.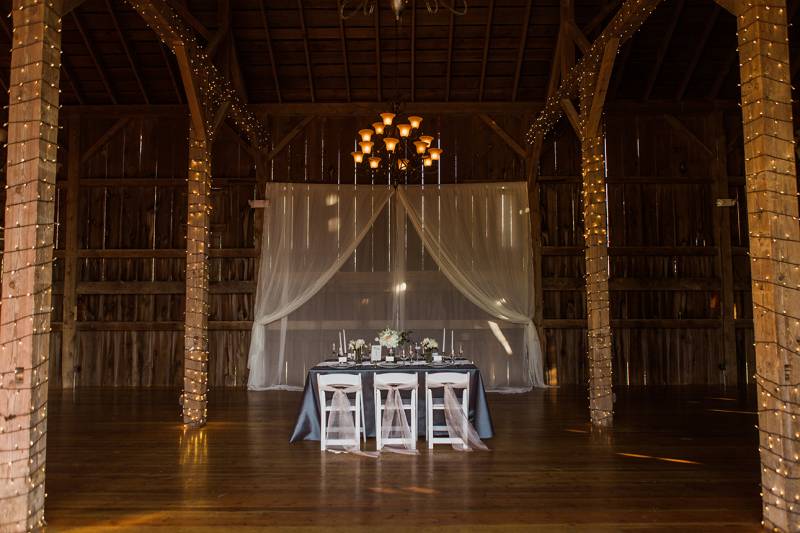 EVENT RENTAL EXTRAS NOT INCLUDED IN THE BARN RENTAL FEE
Make sure to find out what is included in the barn rental fee and if there are any tables, chairs, dinnerware, lighting, bathrooms, generators, tent (if having an outdoor ceremony) or backup space in case of severe weather. Every venue is different as to what is included, but you may need to allocate an additional budget for this.
NOISE ORDIANCE
Although the barn may be out in the middle of nowhere, check with the owners or event manager on when the music needs to be wrapped up by. Every township is different and if there are close by neighbors, you may need to end it earlier than what you would like, so perhaps plan an after party at a nearby bar or hotel.
THE GROUNDS
We love roaring fields, prairies and woods but checking in advance if they are wheel friendly is key for any elderly guests who may be handicapped. Check to see if the fields turn into mud if it rains and if there are paved parking lots. Coming up with a solution in advance will help avoid any mishaps or incidents that could occur the day or week of your wedding.
PRETTY UP THE BATHROOMS
If the barn venue doesn't have an indoor bathroom and instead, have portable bathrooms, you may want to pretty up this area. Setup a vanity area on a vintage dresser or table for your guests right outside of the portable bathrooms with string lighting, a mirror and provide an amenity basket full of goodies like hairspray, mints, aspirin, Benadryl, antibacterial lotion and band aids.
PLAN FOR BUGS
Being out in the countryside among nature is certainly stunning and romantic until you almost get eaten alive by mosquitos. AND this year those pesky bugs have been terrible! Find out if the property owners spray for bugs and how often. You may also want to set out citronella candles and bug repellent fans as well as provide bug spray in your amenity baskets in the bathrooms or outside of the portable bathrooms.
TRANSPORTATION
In most cases, the closest hotel to a barn wedding venue is more than a few miles, even up to 20 miles away depending on where in rural Wisconsin you are. Providing transportation such as shuttle buses is the safest way and a nice convenience to offer your guests to get to and from the venue from their hotel. Ask the owners or event manager for a preferred vendor list that includes local shuttles or transportation.
ELECTRICITY
Make sure there are plenty of outlets for both your dj and caterer. Confirm this well in advance at the time you do your first venue tour of the space and also double checking with your other vendors.
Photography: Kaite Ricard Photography via Spirit & Style Events