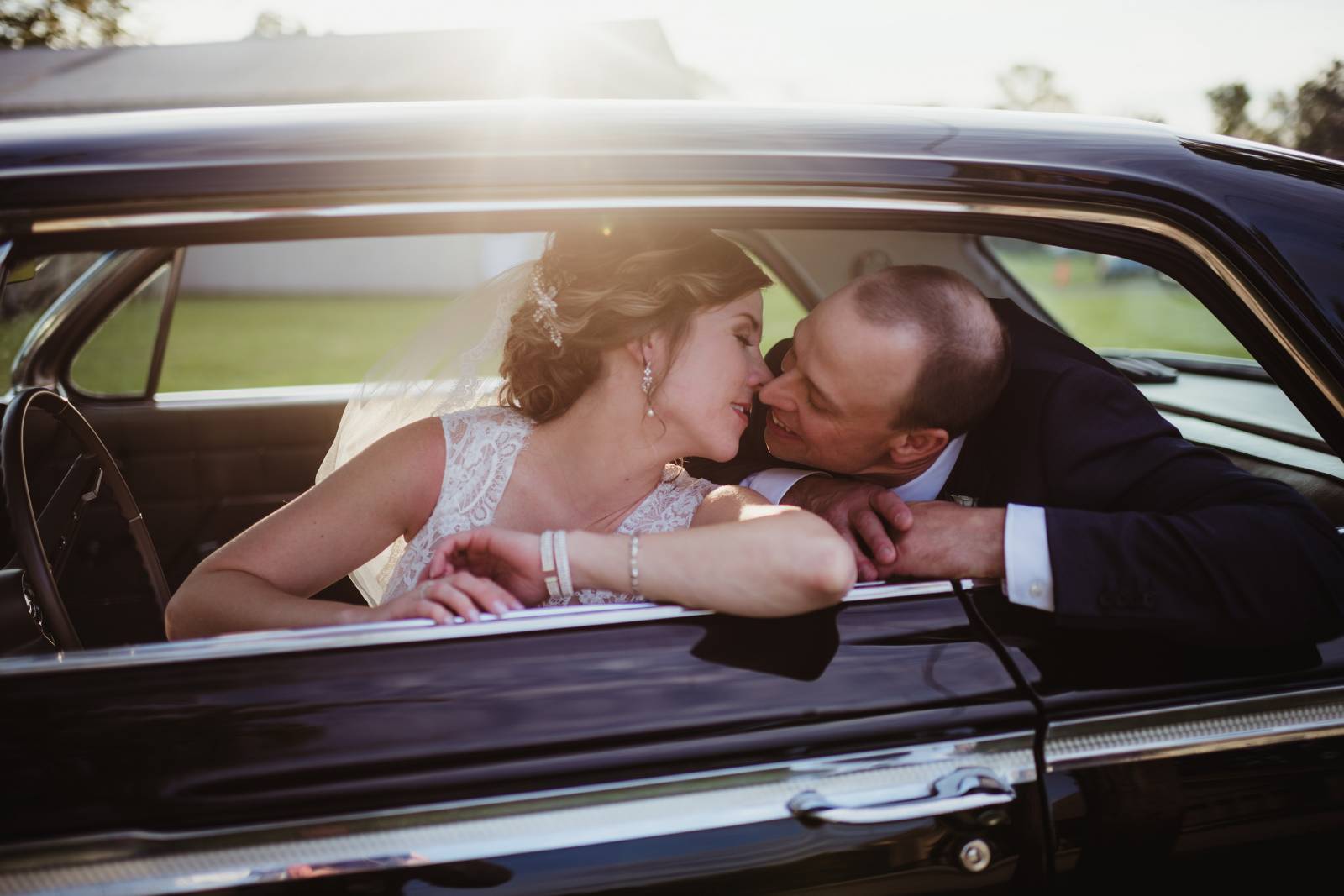 Ride in style for pre-wedding parties and for the wedding day itself. Your mode of wedding transportation can reflect the style of the wedding and your personalities, or simply be a convenience for you and your guests to and from the airport, hotel, ceremony, photo ops, reception or any other wedding-related events. Not to mention, it's a safe ride at the end of an evening of cocktails and a nice accommodation to offer to your guests.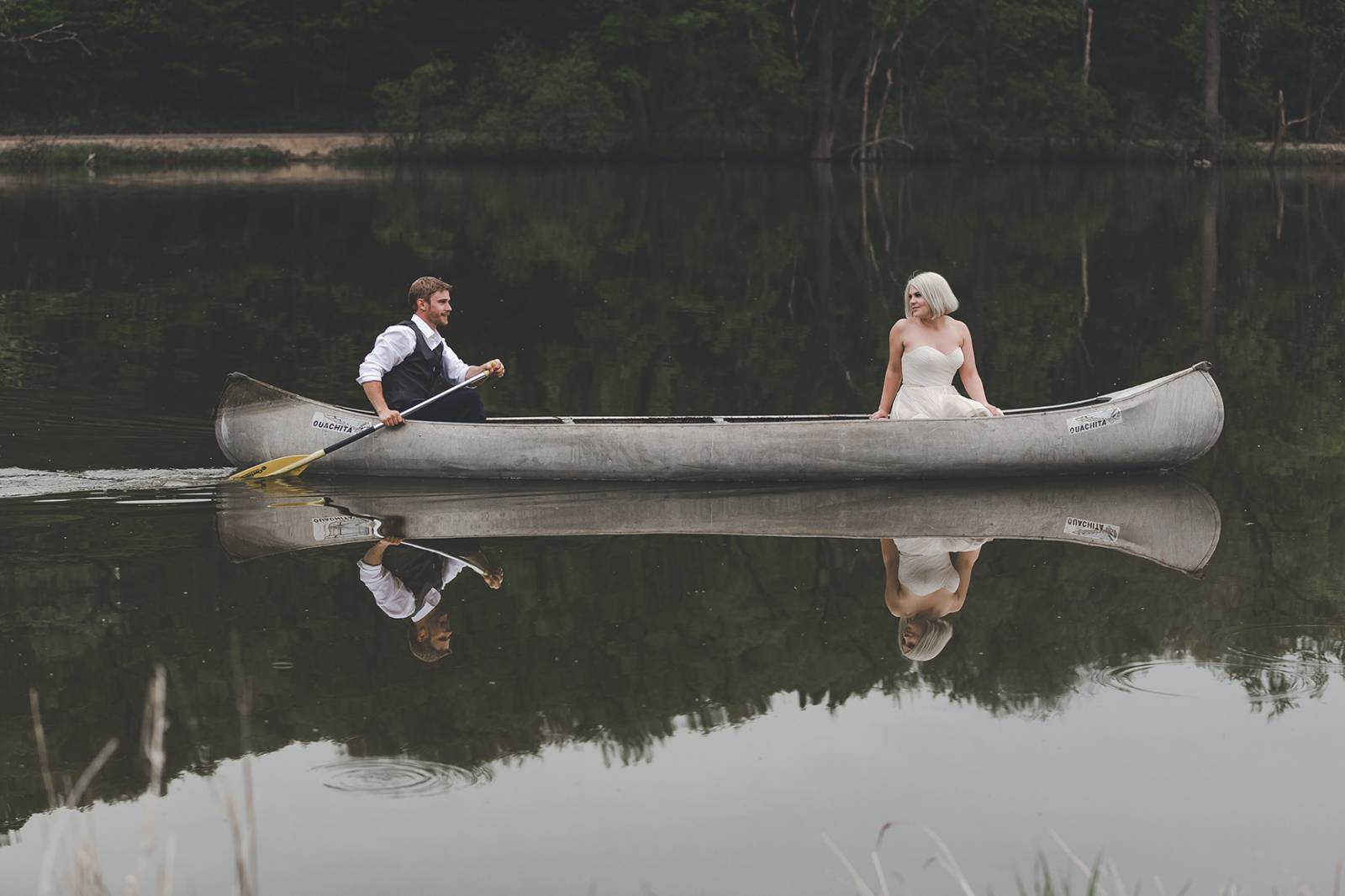 WHAT TO KNOW AND ASK
Make transportation arrangements as soon as possible; especially if your wedding falls during a peak time, such as prom, homecoming, or graduation.


What type of wedding transportation are you wanting, for whom, and when?


What options do you want to consider and how many will they hold: bikes, motorcycles, horse-drawn carriages, luxury cars or SUVs, vintage cars, limos, limo buses, school or coach buses, and trolleys.
What is the backup plan if the vehicle breaks down, and what are the refund and cancellation policies?


Does the driver have a GPS?


Is it an hourly rate, and do the hours need to be consecutive or can they come back at various times to shuttle guests. Ask about overtime fees, tipping and what's included for amenities.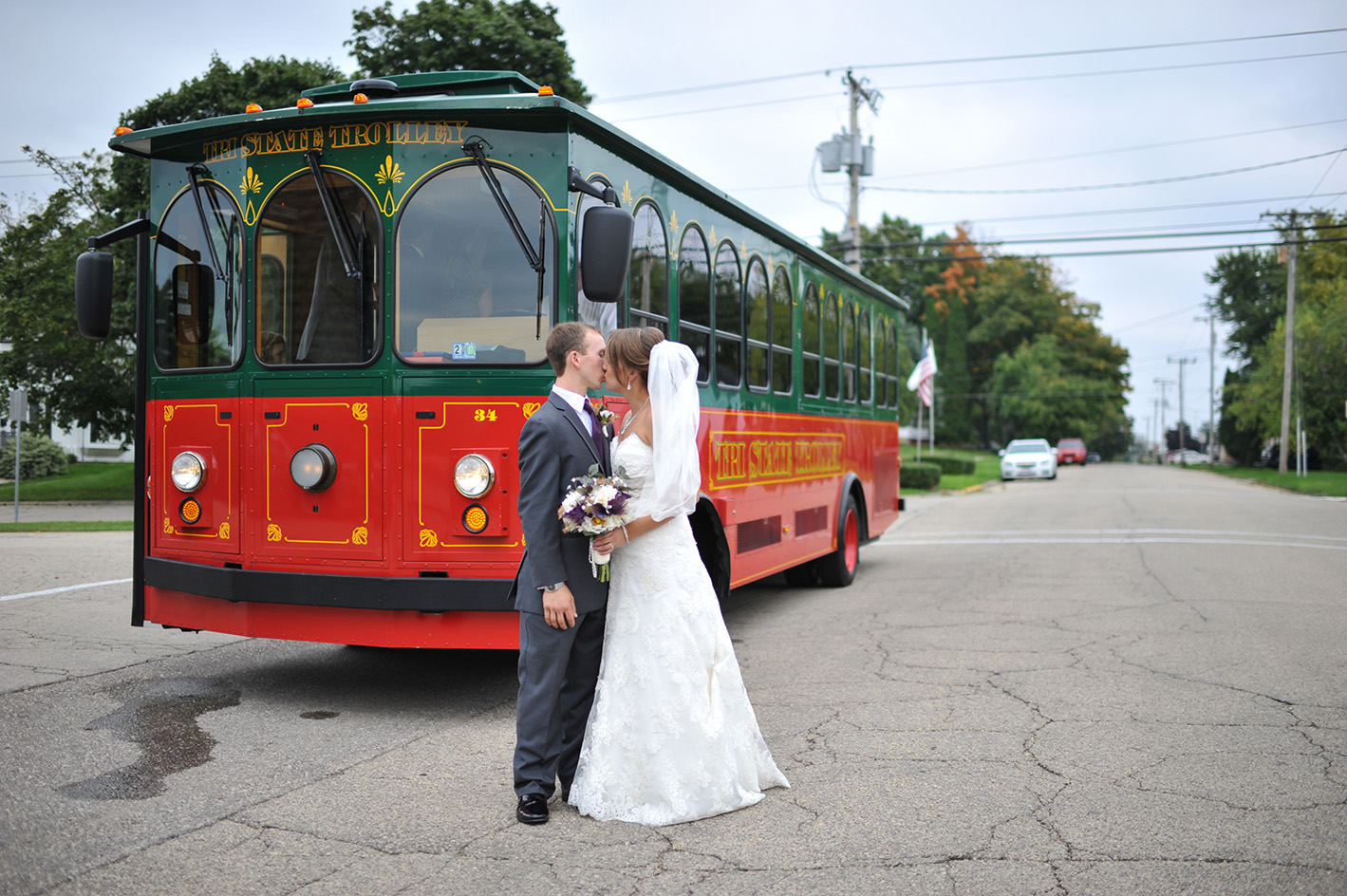 What types of licenses and insurance do they have?


Be sure the driver knows the timeline and who to expect as passengers, with contact names and numbers, so no one is left behind and in case of emergencies.


If the couple has special transportation at the end of the evening, make plans for transporting the gifts.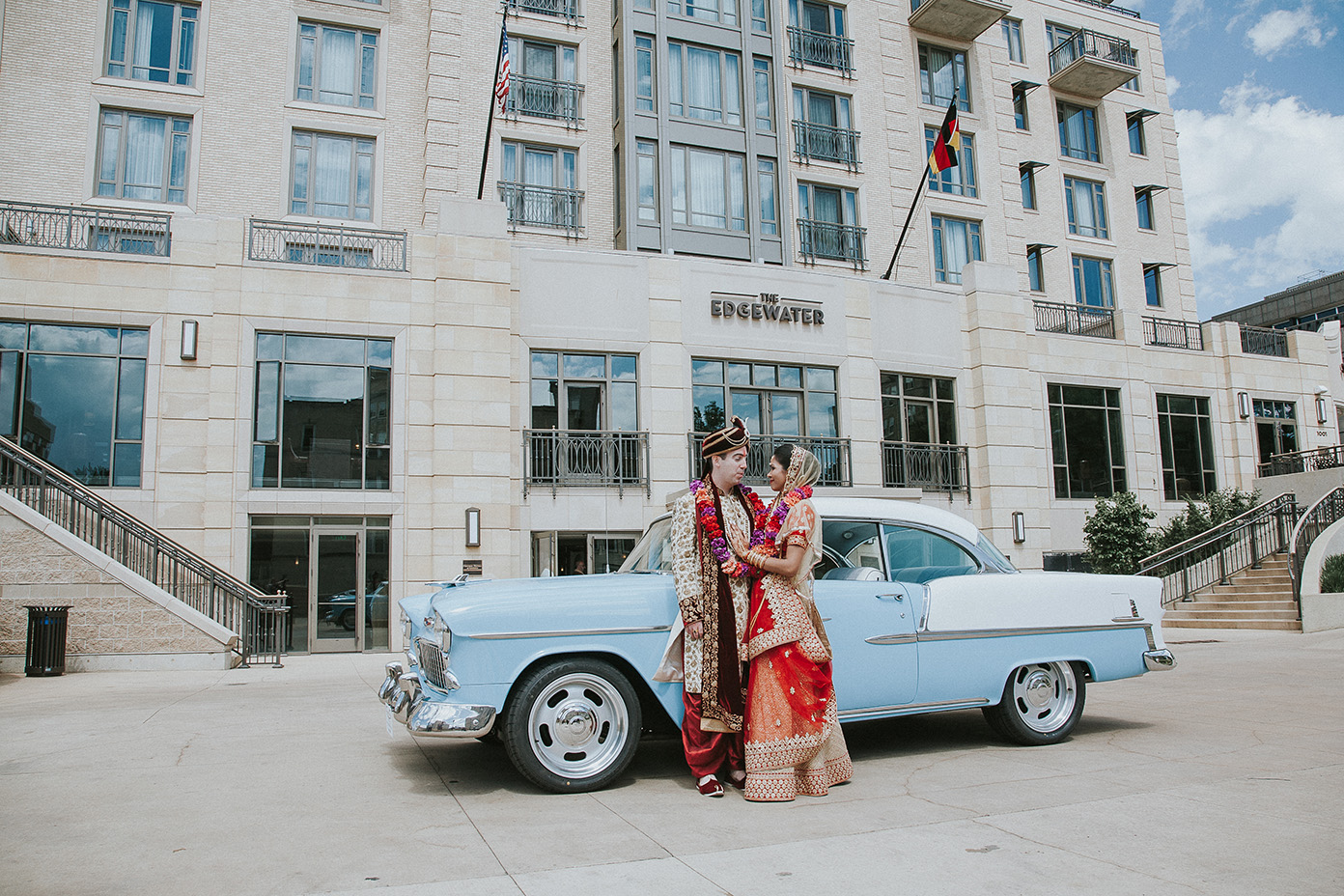 Don't forget the honeymoon; how will you get to and from the airport?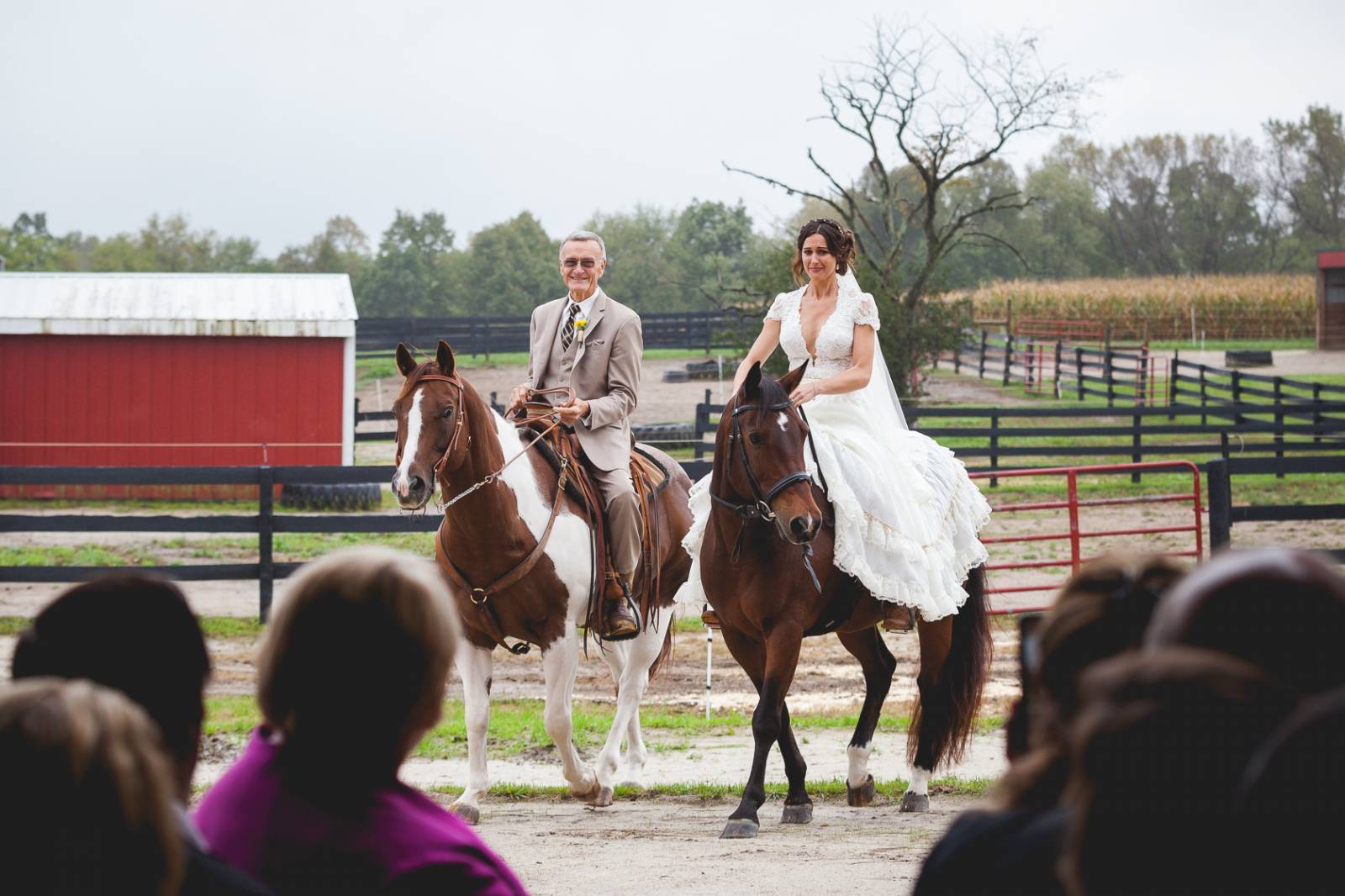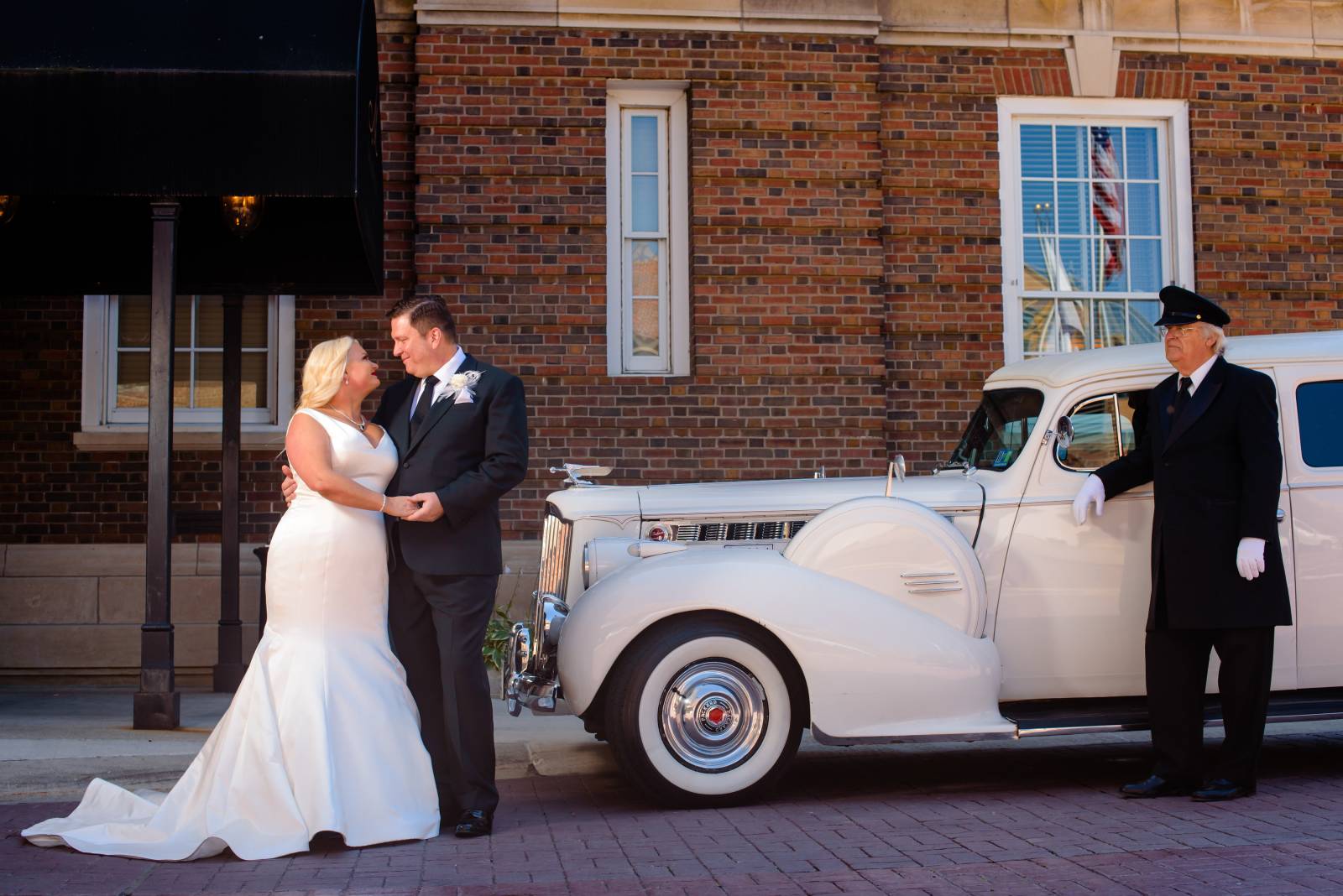 Not sure where to start looking for wedding limos, vintage cars, buses etc.? We've got you covered! Head over to our Madison wedding transportation directory page to find some incredible options and see what's available in Madison, WI.