Food and drinks will be the highlight of the celebration and will be the biggest investment of your wedding. There are plenty of tasty options, from traditional family-style meals, plated sit-down dinners and buffets to unique food trucks and interactive themed stations. Couples are definitely looking to provide that ultimate guest experience through a variety of culinary options and cocktails. Cultural delicacies, family recipes, signature cocktails, chef-attended food stations, pig roasts and late-night snacks are just a few options when planning to hire your Wisconsin wedding caterer.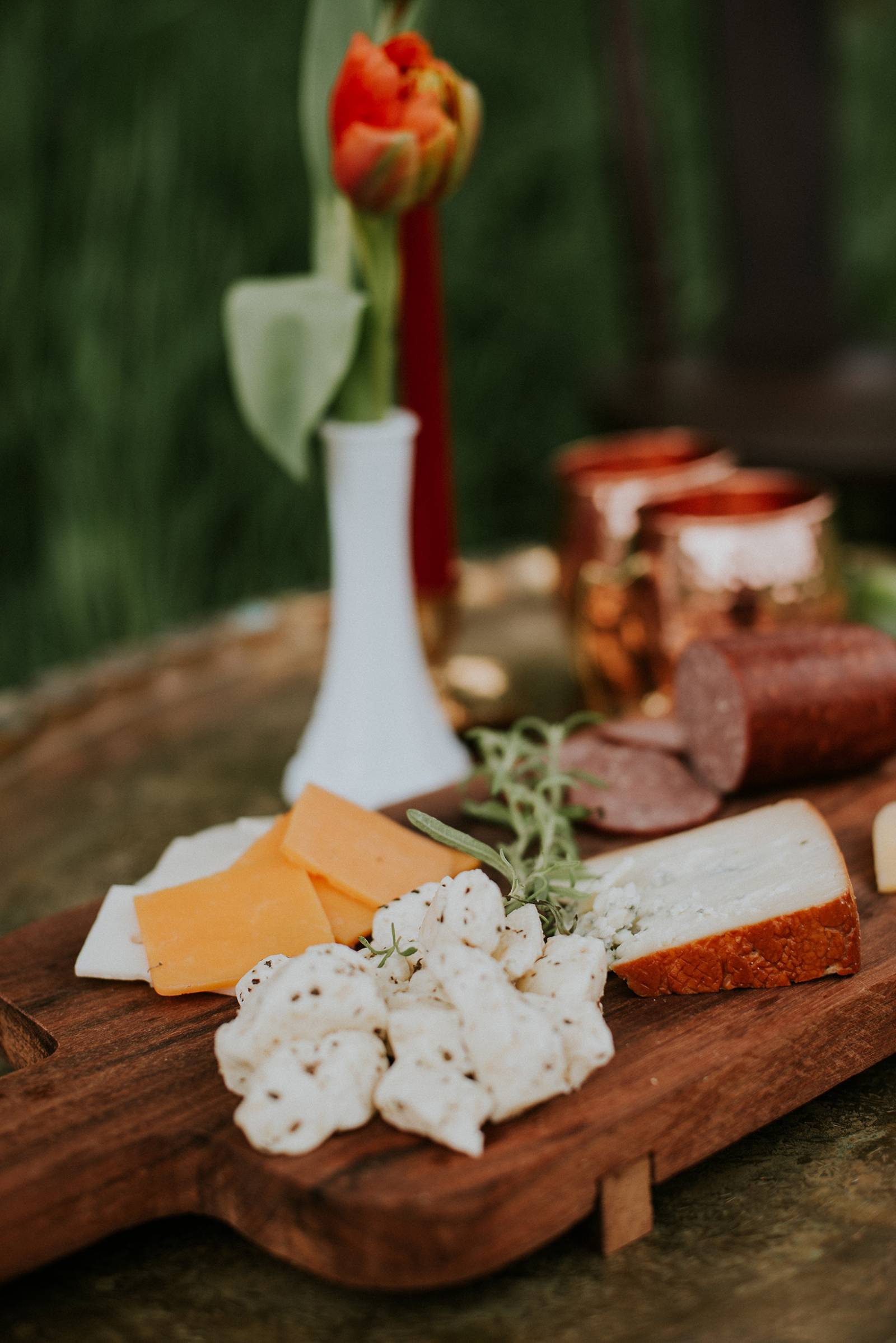 TIMING
1 YEAR OR MORE BEFORE: Initial consultation.
SHORTLY AFTER: Sampling appointment.
4 MONTHS OR MORE BEFORE: Book caterer.
3 MONTHS BEFORE: Determine the event prices with your caterer.
2 MONTHS BEFORE: Verify event cost taking into account updates in availability and seasonal fluctuations.
1-2 WEEKS BEFORE: Turn in absolute final guest count.
2-7 DAYS BEFORE: Make final payment.
WHAT TO KNOW AND ASK
• You will want to know the date, venue, the number of guests, budget, menu ideas, recipes you want to be considered or special choices for kids, vegans, or gluten-free options.
• Will everything be in one meal or do you need any food for the couple and wedding party before the wedding, hors d'oeuvres for cocktail hour, or any late-night snacks?
• Is the caterer in-house or do you hire your own?
• Is there a tasting and how many people can attend?
• Who provides drinks, bar, and bartenders?
• Will you have an open bar, limited bar, or any signature cocktails?
• Any restrictions to what is brought on site?
• What are the pricing options and payment terms?
• What is included, and are there any extra charges for delivery, tables, chairs, tableware, cake cutting, or alcohol service?
• Will there be a water or coffee station available?
• What staff will be present and what is their attire?
• Who will be the point person at the event itself?
• Which wedding vendors will be present during the meal and will need to be included in the guest count?
• Who takes care of set-up and clean-up?
RECEPTION FOOD OPTIONS
COCKTAILS & HORS D'OEUVRES: This can be elegant and trendy, but make sure not to schedule this around the dinner hour if this is all that you are serving. You don't want your guests to be hungry, so it's best to add this to the evening festivities before the main meal is served. This is a great opportunity to mingle with your guests, or this can keep guests busy while the couple is off taking photos. Consider signature cocktails to personalize your event.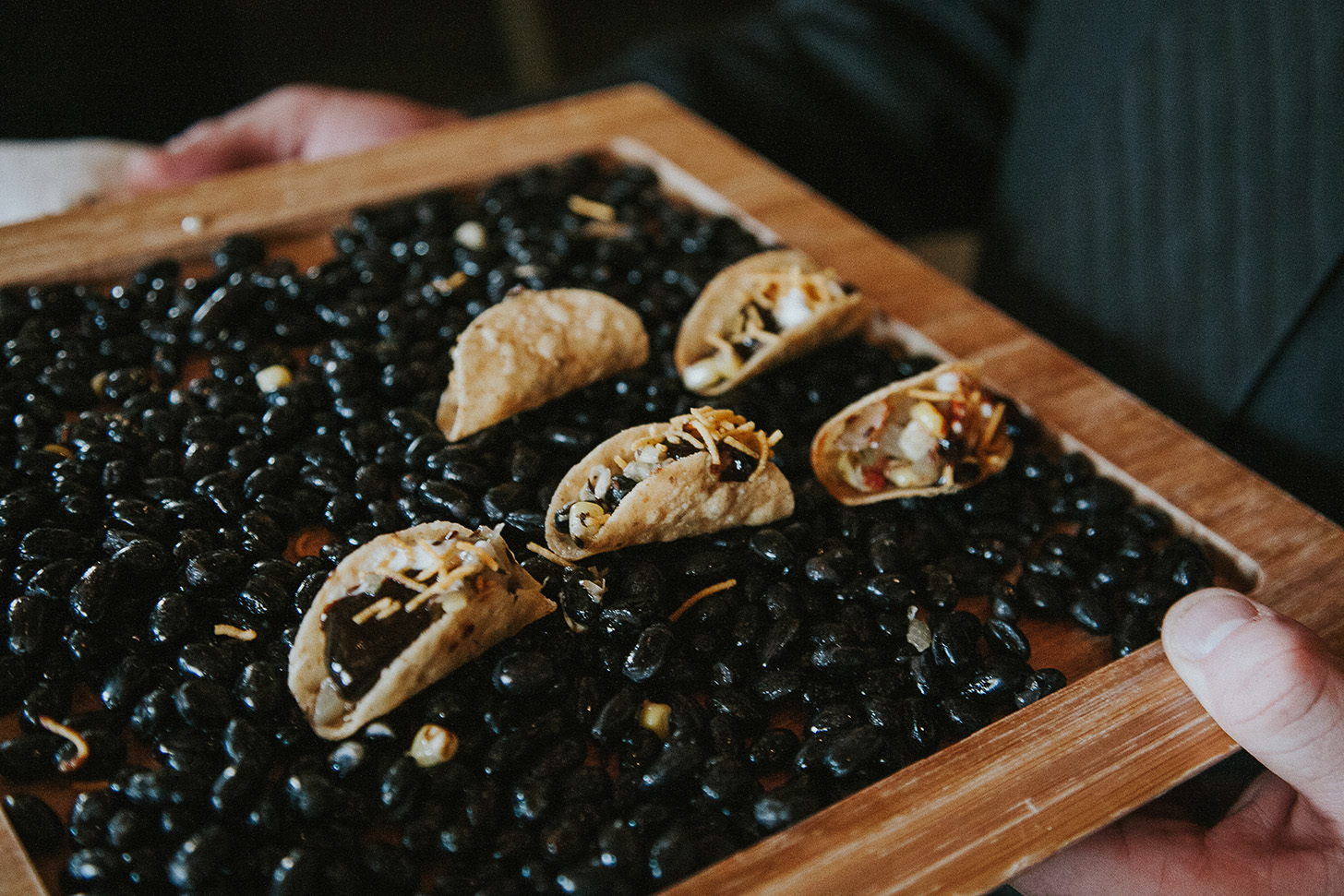 PLATED: Guests are seated, typically at a designated table, and served a plated meal.Entrée options are provided within the invitation ensemble. Escort or place cards for each guest indicating a certain color or symbol for the meal they choose will need to be made and are often part of the table décor. This is the most formal reception choice and also the most time consuming for the couple as they will need to assign every guest to a designated table in addition to making out an escort or place card.
BUFFET: Guests can choose their own seats and make their way through a buffet line when their table is called. Compare options to decide what is best for your budget and the ambience of your event.

FAMILY-STYLE: Table arrangements can be designated in advance or seats can be chosen by guests upon their arrival. Food is placed on the table in large serving dishes for the guests to serve themselves.
INTERACTIVE FOOD STATIONS: Food stations are mini-buffets, with each offering something special, such as a chef-attended meat carving station, pasta or potato bar, or an ethnic or themed station. Think sushi, tacos + tequila, tapas + sangria. These are fun alternatives, cater to your tastes, and can offer a variety of options for the ultimate guest experience.

PICNIC OR OVER THE FIRE ROAST: For a casual wedding, consider picnic fare, a cook-out, or pig roast. If served outdoors, don't forget to consider ways to keep critters from enjoying your food as well.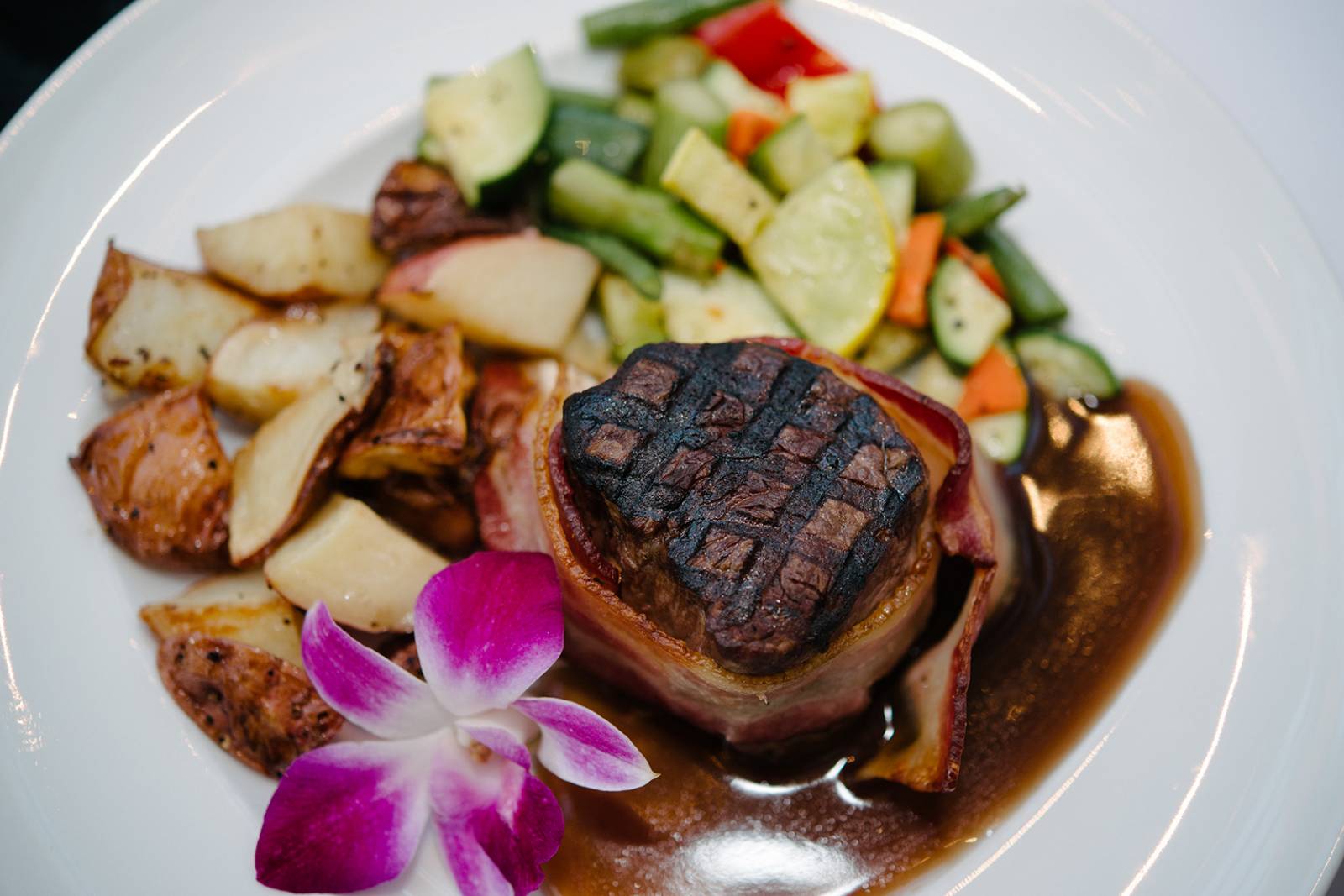 FOOD CARTS & TRUCKS: Food carts and trucks can add an additional element to your event. You may consider sliders, grilled cheese, cheese curds, popcorn...just to name a
few. Just be sure to know what your venue will allow to come on site, and that there is space
available. You can provide a variety of options to make it a meal, or late-night snacks during
the dance.
LATE NIGHT SNACK: Keep the party going by providing a tasty snack for your guests later into the evening from cheese curds, pizza, mini tacos, or any of your favorite bites.