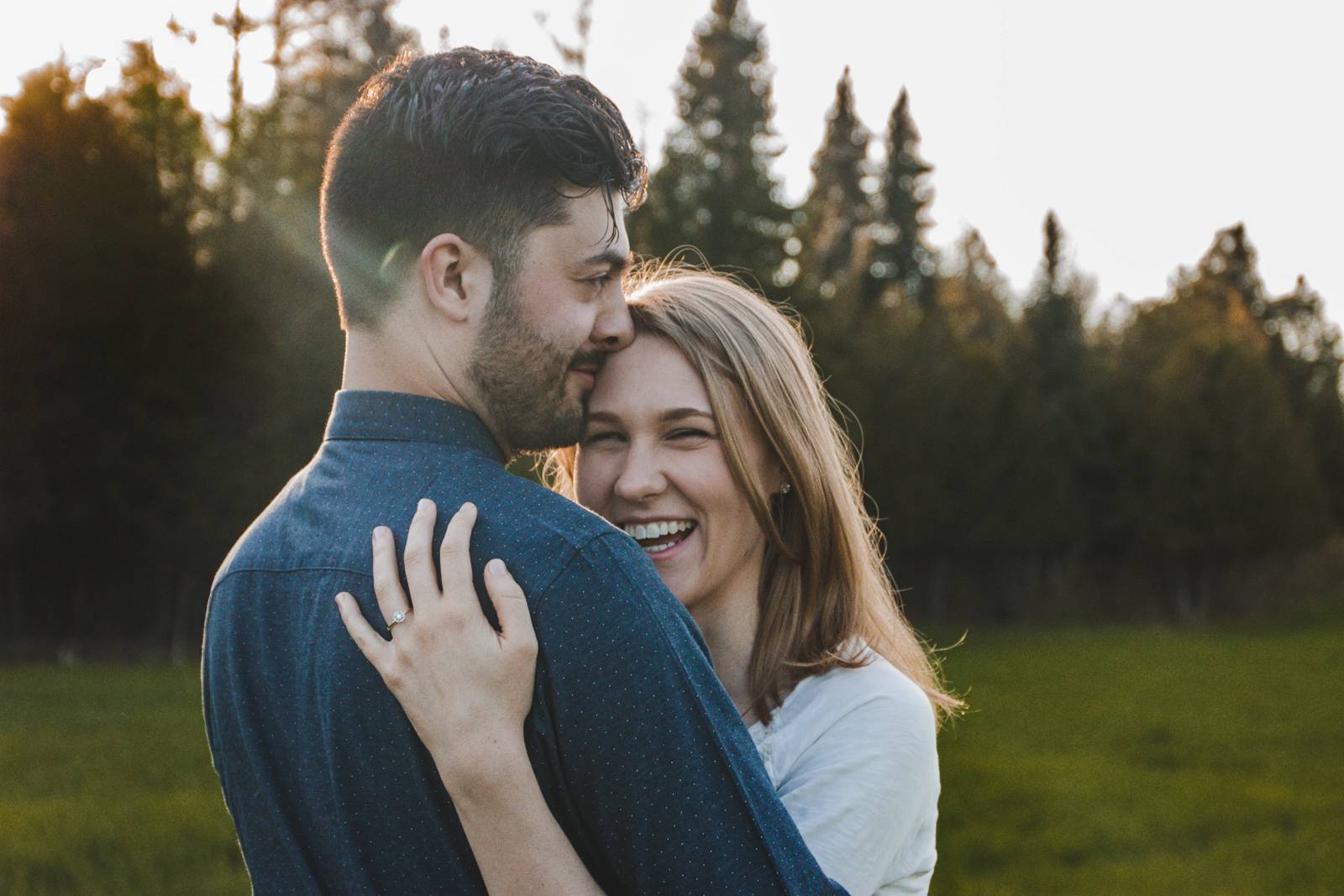 HOW DID YOU AND YOUR FIANCE MEET? We met while doing Christian missions in Québec, Canada.

TELL US ABOUT YOUR PROPOSAL: Alyssa and I went on a hike to celebrate finishing the school year. At the end of the walk, we trekked down to a boardwalk. There was a little wooden bridge in the forest with the sun shining through. Alyssa thought it would be great to ask someone to take a photo of us. Instead of grabbing a camera out of my bag, I pulled out a ring instead!

DO YOU HAVE A WEDDING DATE SET? July 4th, 2020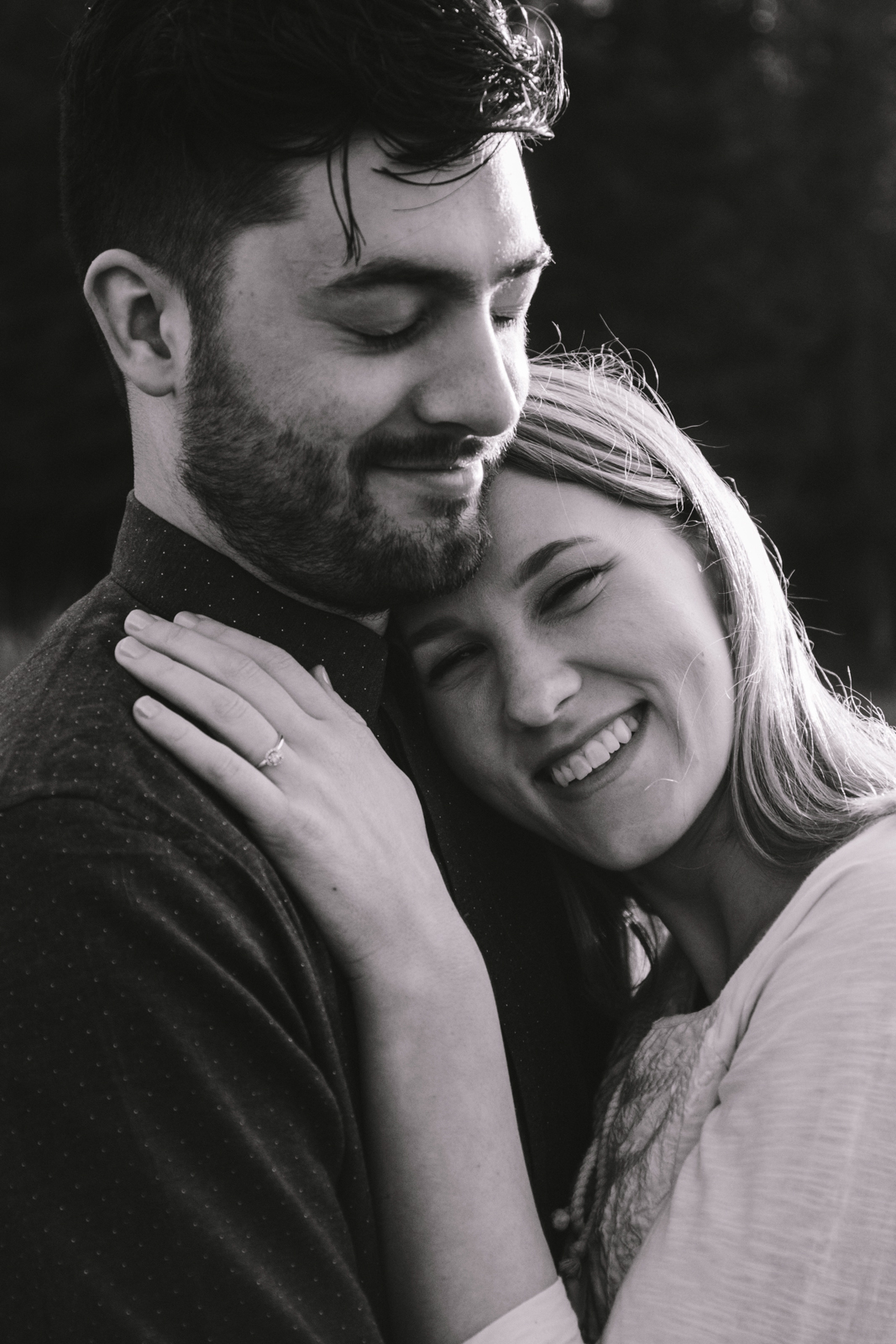 WHAT WAS YOUR VISION FOR YOUR ENGAGEMENT PHOTOS? We left it up to the photographer, and she chose a beautiful golden hour shoot in an open field.

HOW DID YOU CHOOSE THE LOCATION OF YOUR SESSION? We also left this up to the photographer, but we live in Québec, and we wanted to have some of its beautiful landscape as our backdrop.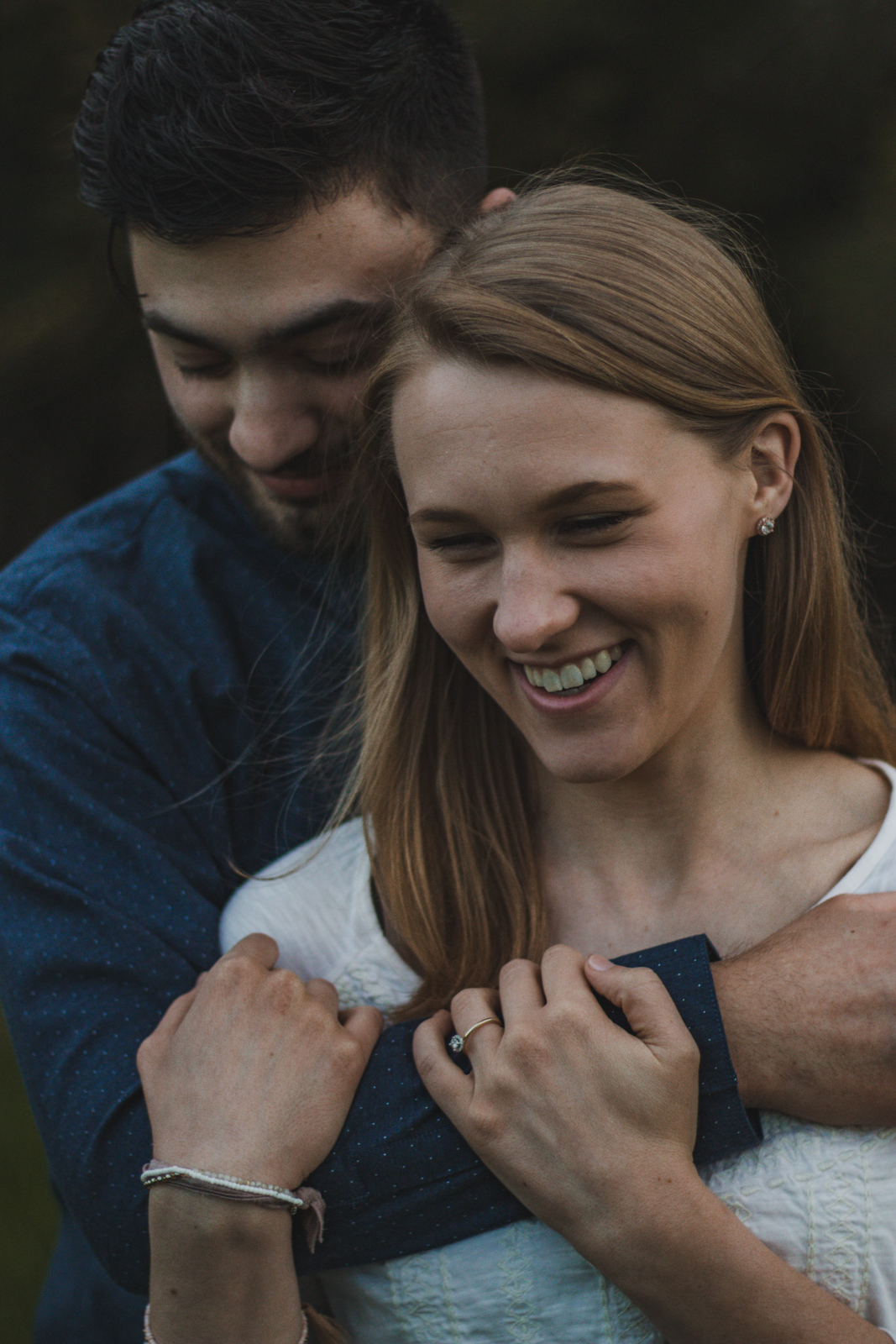 WHAT IS YOUR WEDDING INSPIRATION AND STYLE FOR YOUR WEDDING? Classy with a hint of vintage featuring greenery and eggplant color pallet with succulents mixed in.

WHAT SOURCES HAVE YOU BEEN USING TO HELP YOU PLAN YOUR WEDDING? The Wedding Planner & Guide, Pinterest, The Knot, and Google Sheets
DO YOU HAVE A VENUE BOOKED Our ceremony will be at the Pres House Chapel, and our reception will be at the Memorial Union.

ANY OTHER WEDDING DETAILS PLANNED? We are moving along on the wedding checklist. We have a lot of tasks in progress like guest list refining and asking our wedding party. Alyssa has already chosen a beautiful dress from Marah's Elegant Bridal.
ANYTHING ELSE YOU'D LIKE TO SHARE ABOUT YOUR WEDDING JOURNEY SO FAR? We're enjoying the journey and are so grateful to our family and friends who are helping us prepare to celebrate well!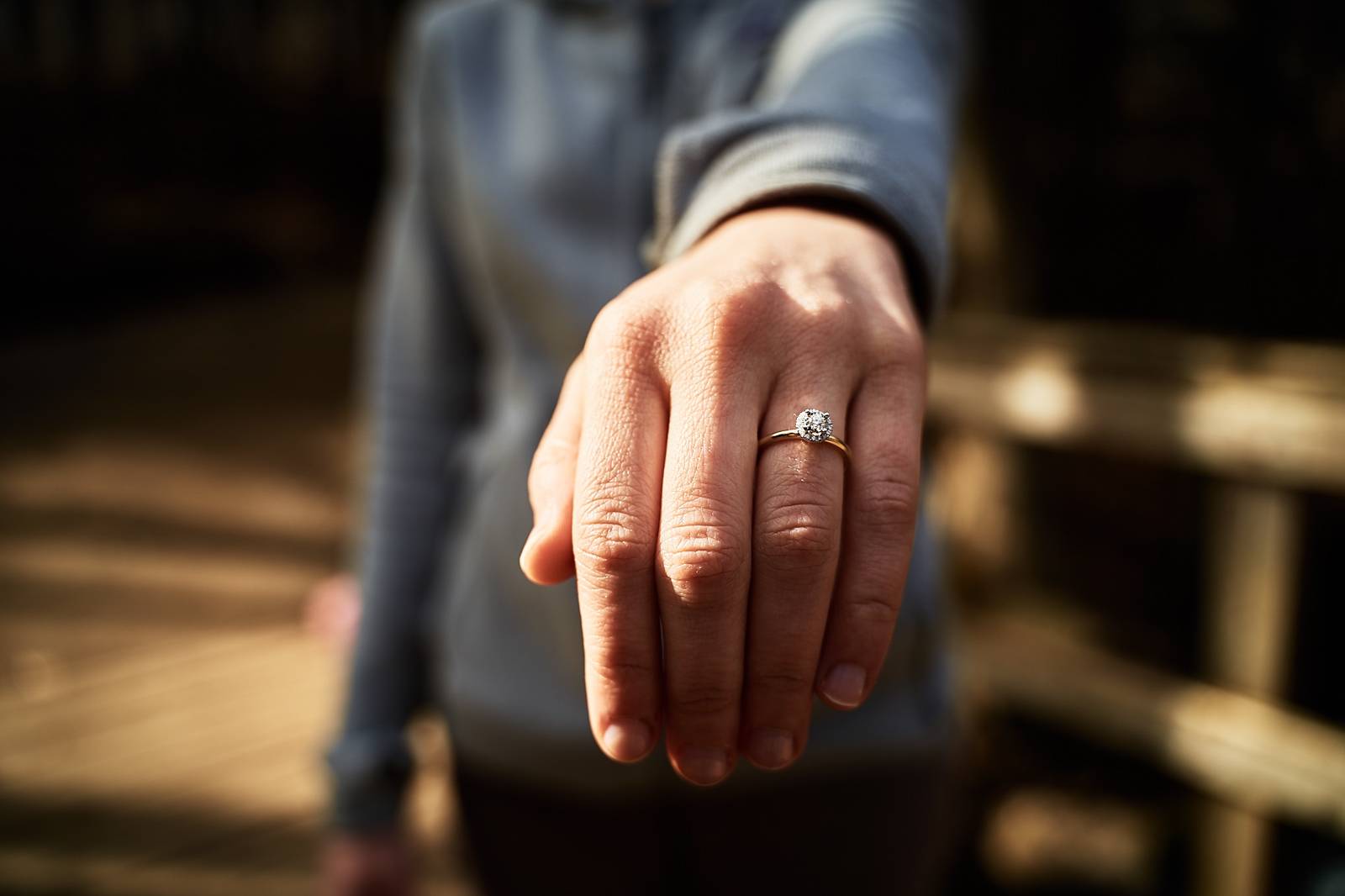 Congratulations again, Alyssa and Benjamin on your engagement and winning our Spring Show Giveaway! We wish you the best with your wedding!
Be sure to mark your calendars for our 2019 Wedding Trends Unveiled show September 17, 2019, from 4:30-8:30 pm at The Madison Club.