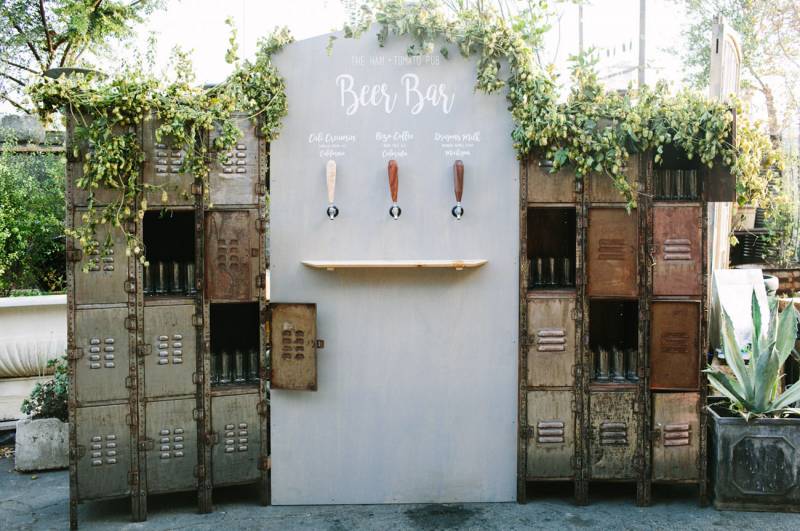 Let's be real here, cocktail hour is one of our favorite hours and not only at your local watering hole! Why not mix up your cocktail hour at your wedding with these creative, interactive and oh so, delicious looking drink stations? Or carry it throughout your entire reception with a stunning beer bar as shown above designed by Shindig Chic and captured by Mary Costa Photography.
BEER STATION
Since we are known as the beer capital of the world here in Wisconsin, it only seems fitting to offer guests an assortment of local brews on tap or a, "help yourself," beer bar. With craft brews being all the rage, if couples are micro beer lovers themselves, offer up beer samplers, flights or bottled brews from your favorite local brewery. You could also have your favorite brewery come present and pour their own samples to guests if they are willing.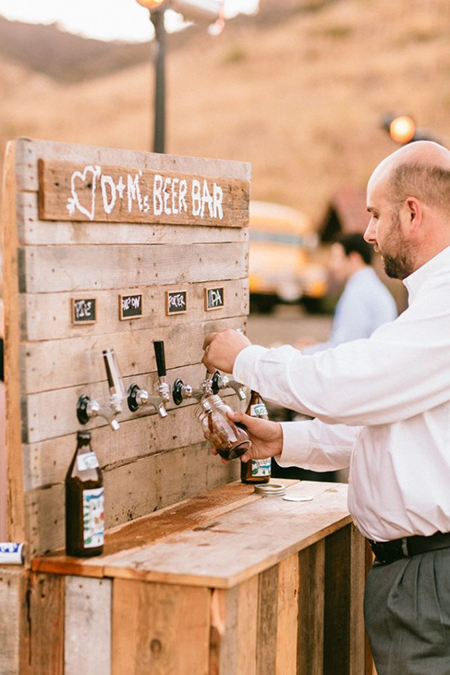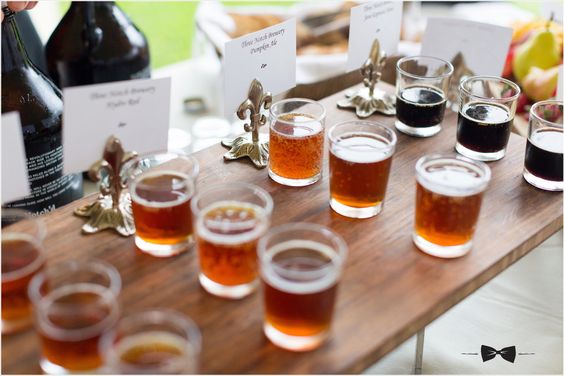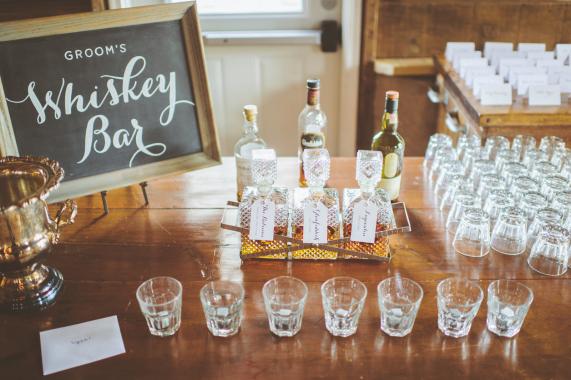 MOJITO STATION
Are you serving up some tasty Cuban food to your guests? Mojitos pair perfectly with this.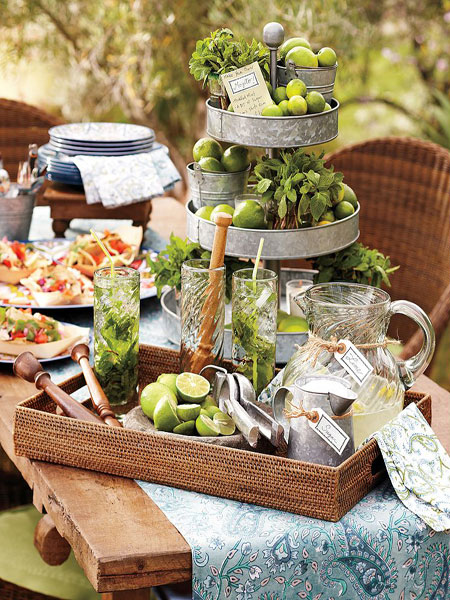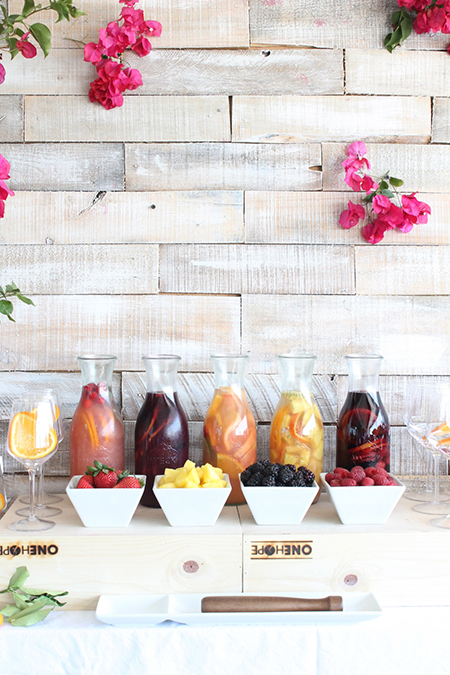 ONEHOPE Wine via Style Me Pretty
KOMBUCHA BAR
Since kombucha has hit the shelves here in the U.S. and with its probiotic health benefits, a kombucha bar offering your favorite local kombucha flavors or even your own homemade batch to guests is another unique option.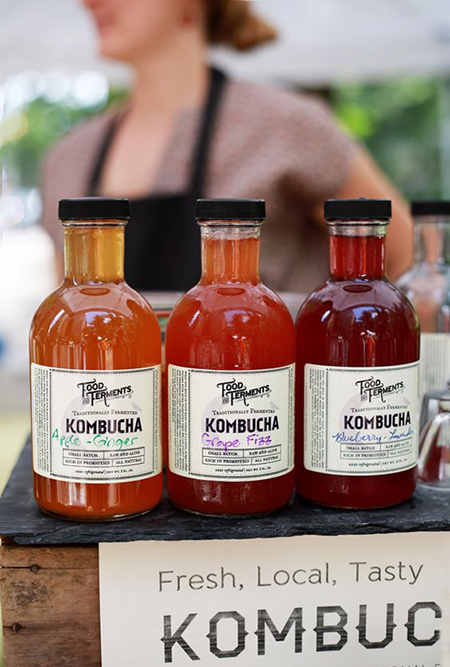 HYDRATION STATION
Let's not forget to hydrate so everyone can keep on dancing!