Fall is in the air in southern Wisconsin, and there are plenty of gorgeous flowers in bloom during the autumn months to inspire. Bring the colors of fall to your wedding with deep reds, earthy greens, bright pinks, and yellows with these 9 beautiful fall floral ideas. A big thank you to Simply Glamorous Designs at Oregon Floral for sharing these lovely blooms.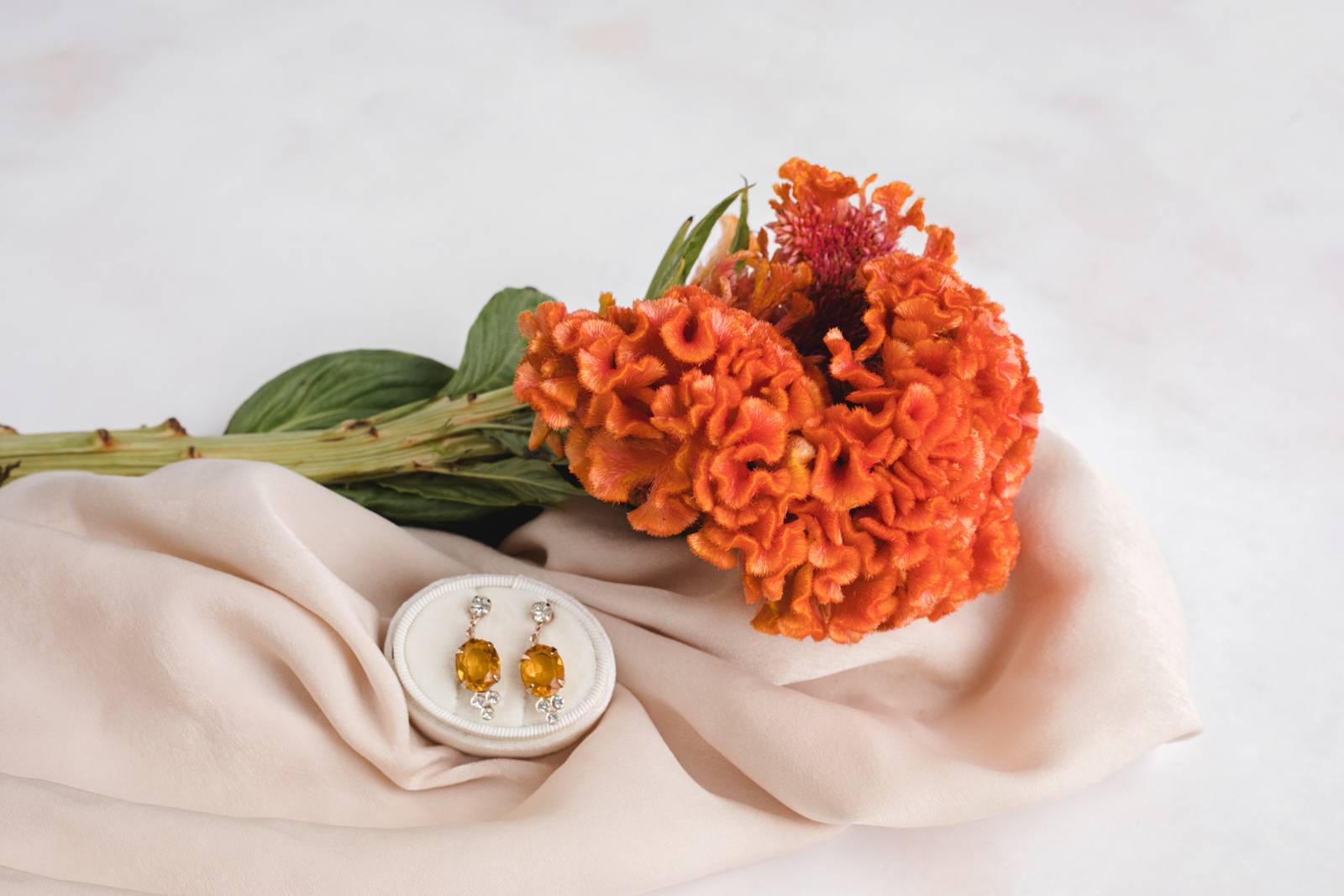 Celosia
An incredibly unique bloom with a velvety look, Celosia can stand as a bold focal point or add interesting texture as a filler. The Coxcomb variety (shown above) is also known as Brain Celosia. This flower is also available in Feather varieties.
In season: spring, summer, fall
Colors available: orange, pink, purple, red, white, and yellow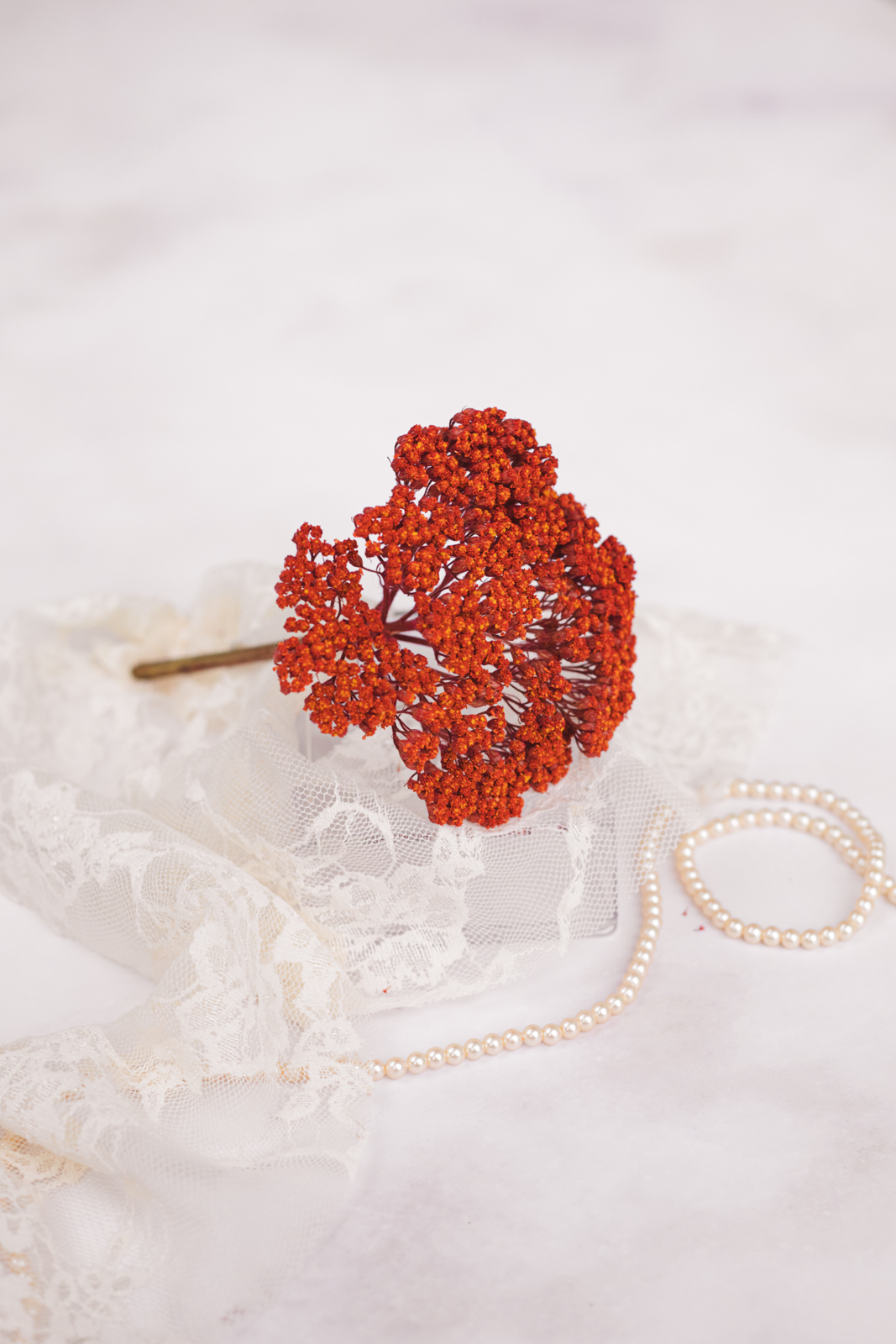 Yarrow
Yarrow perfectly blends with any bouquet. Flatheads of small clustered aromatic flowers form this textured bloom. A simply beautiful filler that is easy to arrange and looks great freshly cut or dried.
In season: July, August, September, October, and November
Colors available: yellow, white, red or pink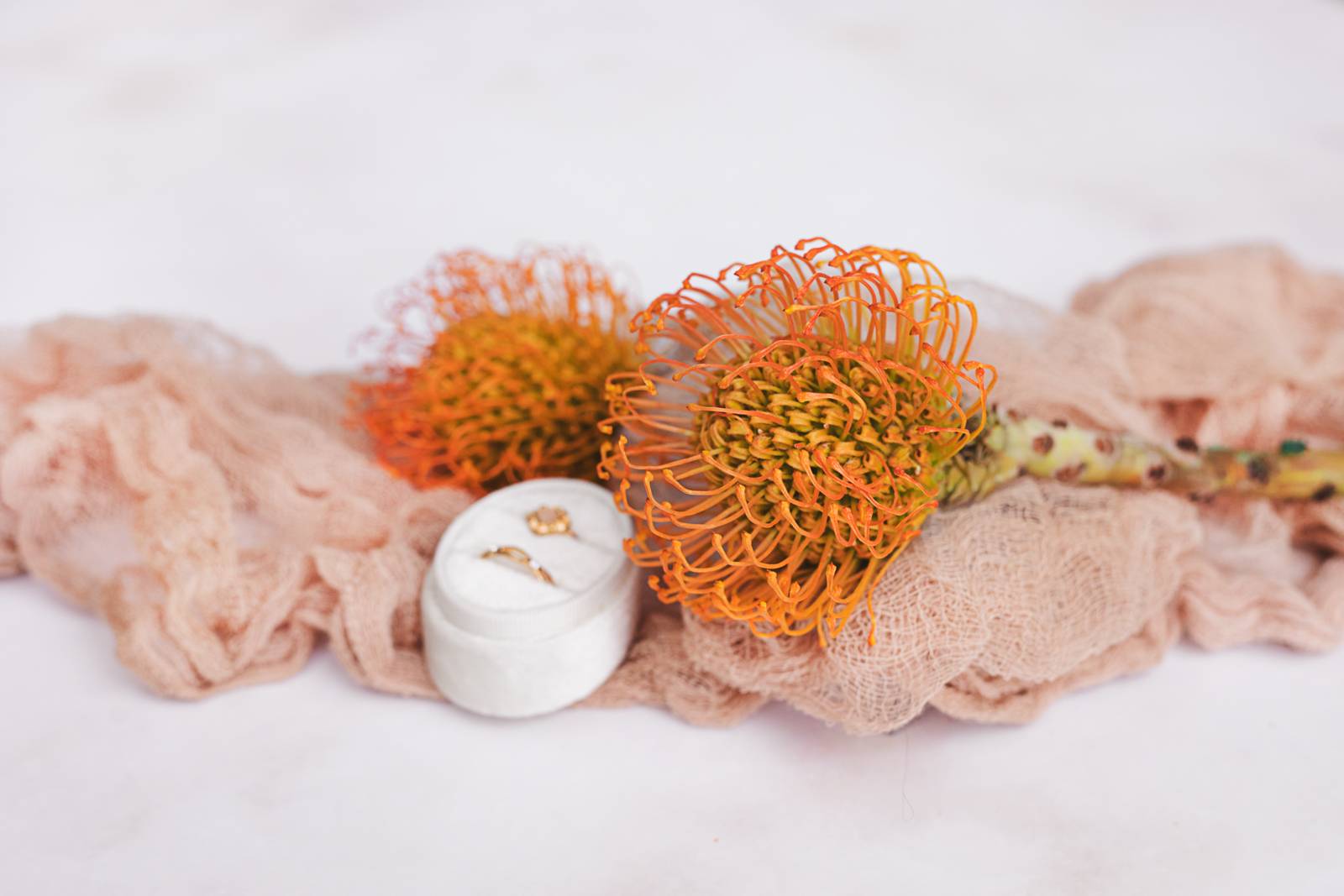 Protea
Protea flowers are enchanting, tropical blooms perched on tall, sturdy stems with oval-shaped leaves that create a lovely contrast to the colorful blooms cradled in the center. There are a dozen different varieties of protea, each creating a strikingly distinct look.
In season: June, July, August, September, October, November, and December

Colors available: white, purple, red, orange, yellow, and green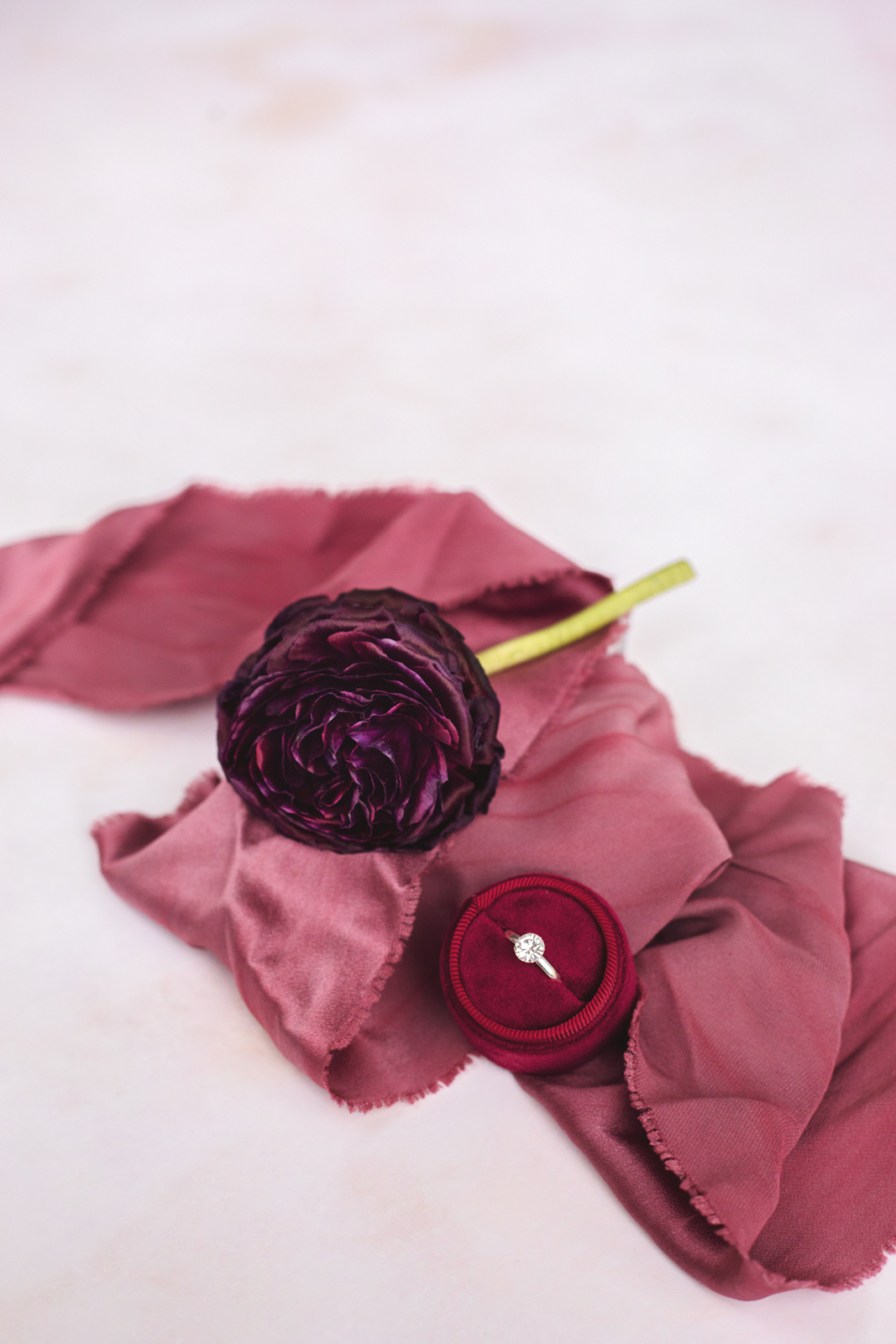 Ranunculus
Dainty little flowers, Ranunculus feature brilliantly colored blooms with whorls of layered, paper-thin petals. These blooms pair well with almost any flowers or greenery because they are smaller of structure and have an incredibly unique texture.
In season: December, January, February, March, April, and May
Colors available: red, orange, yellow, pale yellow, green, white, pink, hot pink, plum and peach
Caution: Ranunculus are poisonous too pets, so keep your furry friends away.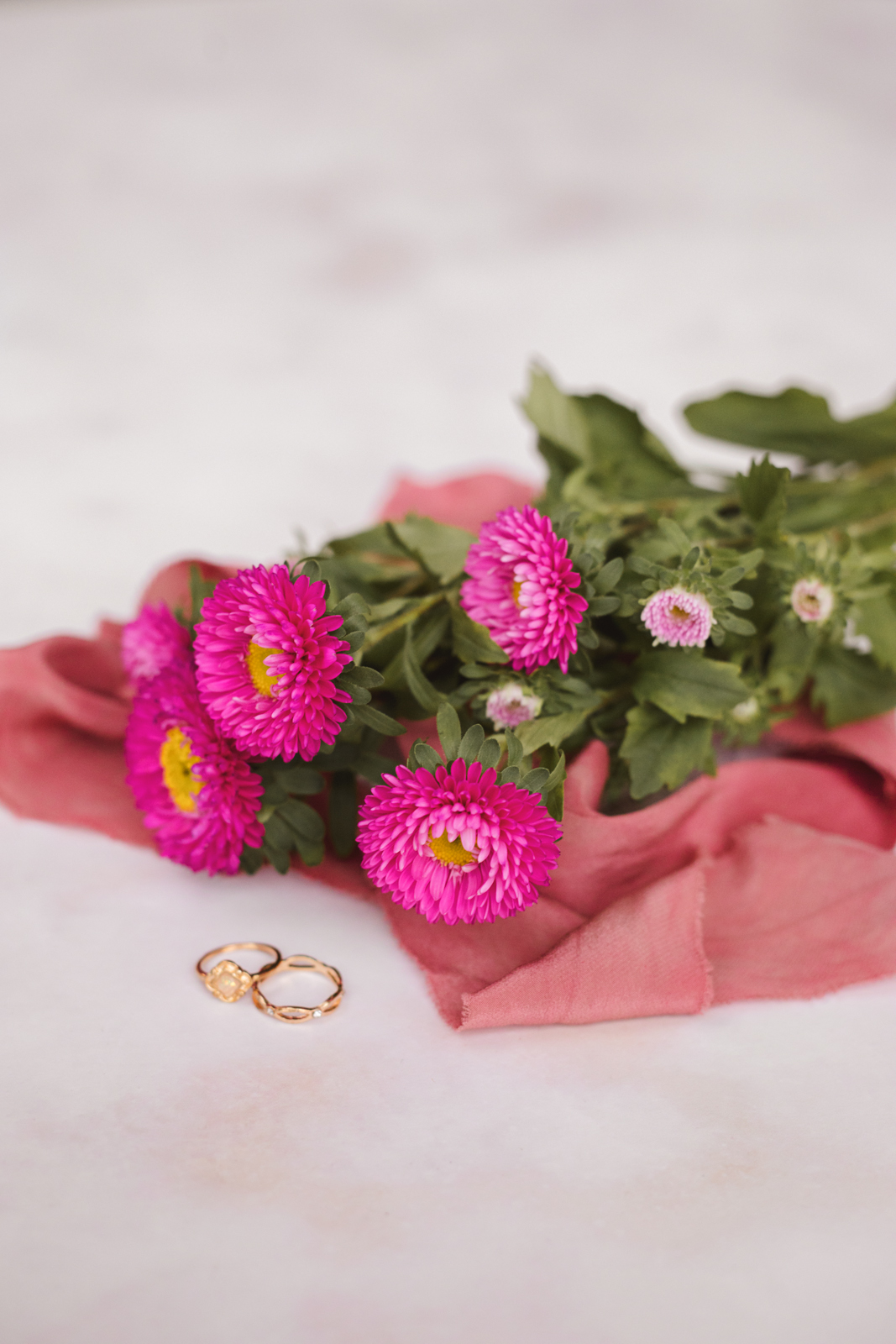 Chrysanthemums
A diverse flower, chrysanthemums are available in various sizes and shapes and can be used as filler flowers in bouquets and floral designs. Button mums (pictured above) in bundles look great in bouquets and boutonnieres. Fuji and Football mums are big and gorgeous and showstoppers in centerpieces and focal points in bouquets. You get a lot of bang for your buck with these long-lasting flowers!
In season: June, July, August, September, October, November, and December
Colors available: reds, browns, oranges, yellows, green, pink, purple and bi-colors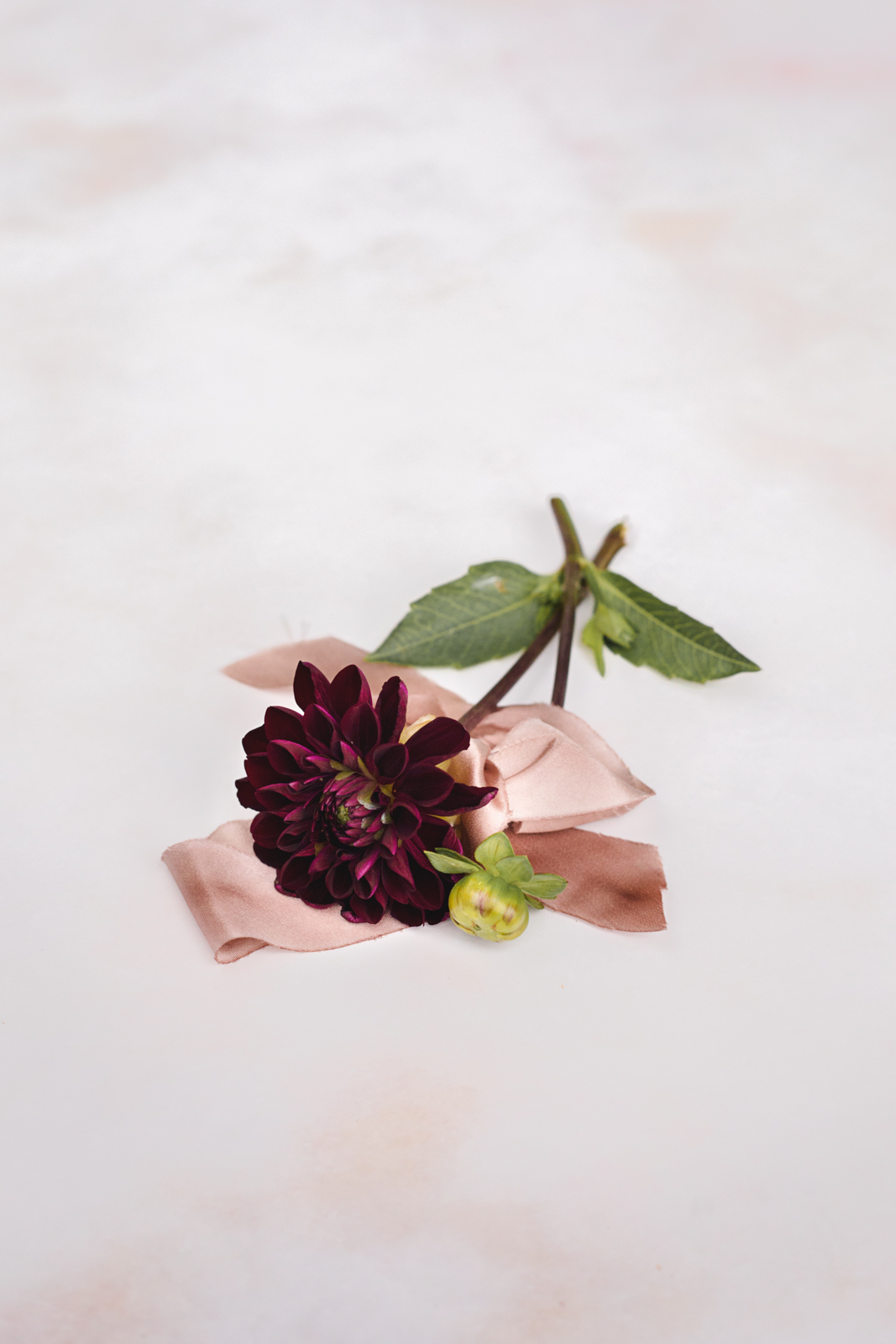 Dahlia
These sought-after flowers display one bloom on each stem, making them the perfect focal flower for your bridal bouquet! These bold, bushy flowers have a dramatic as their appearance. Select from a wide array of colors to fits your scheme.
In season: May, June, July, August, September, and October
Colors available: red, burgundy, bronze, pink, apricot, coral, yellow, gold, purple, orange, ivory and white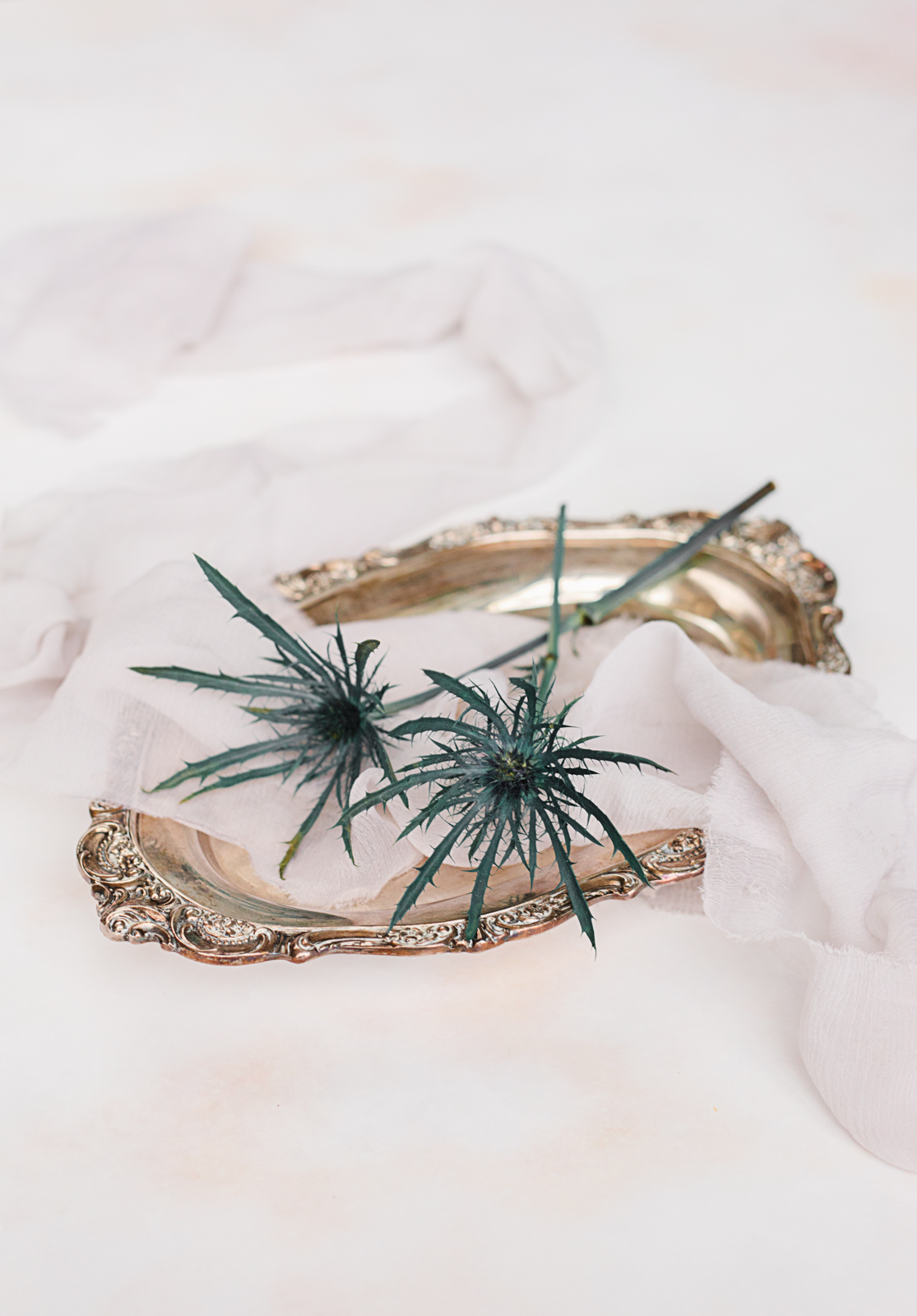 Blue Thistle
The texture of these silvery-blue thistle provides an elegant, visual impact to any floral arrangements. Thistles are strong, durable flowers that work well for boutonnieres, bouquets, and centerpieces.
In season: Year-round
Colors available: grayish-blue to royal purple-blue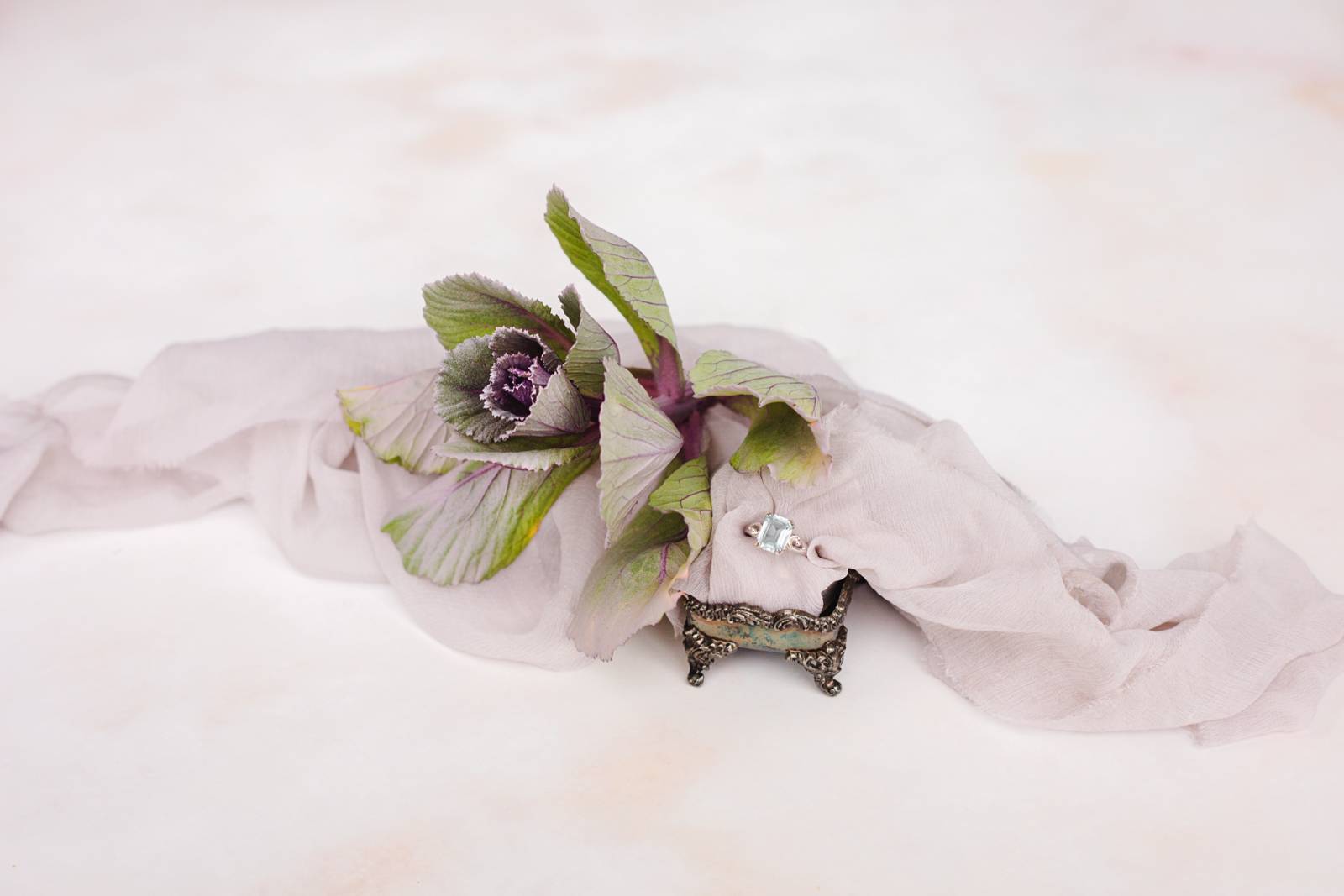 Kale
Flowering Kale creates a very natural and captivating look that is perfect for garden, eco-chic, boho, and farm-to-table themed events. Each stem features large rosette-shaped blooms. The leafy flowers add texture and color to any arrangement.
In season: June, July, August, September, and October
Colors available: cream, green, pink, lavender, purple, and ombre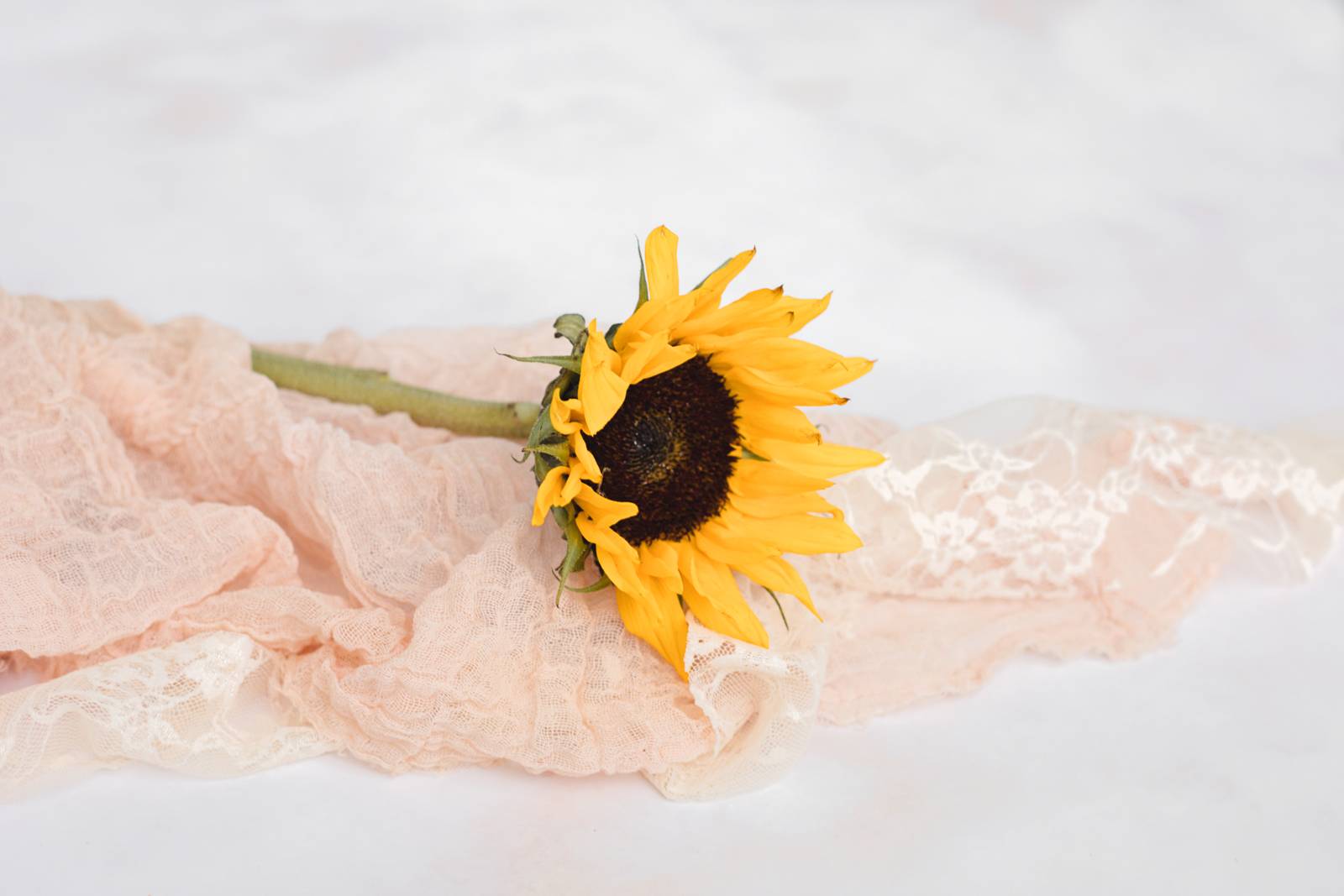 Sunflower
These bright beauties will add a major pop of color and excitement, no matter how they are featured at your event. Sunflowers are available in three different sizes: miniature, small, and medium.
In season: June, July, August, September, and October
Colors available: gold, yellow, orange, brown, burgundy, and red
Looking for more help planning your wedding? We have a whole section dedicated to Wedding Planning!