Evergreen, poinsettias, love in the air, and a snowy, white backdrop: it's winter wedding season! Today we're bringing you 9 florals that are perfect for your beautiful winter wedding day. These gorgeous blooms are stunning focal florals but also pair incredibly well with mixed arrangements. Keep reading for winter floral inspiration for your special event!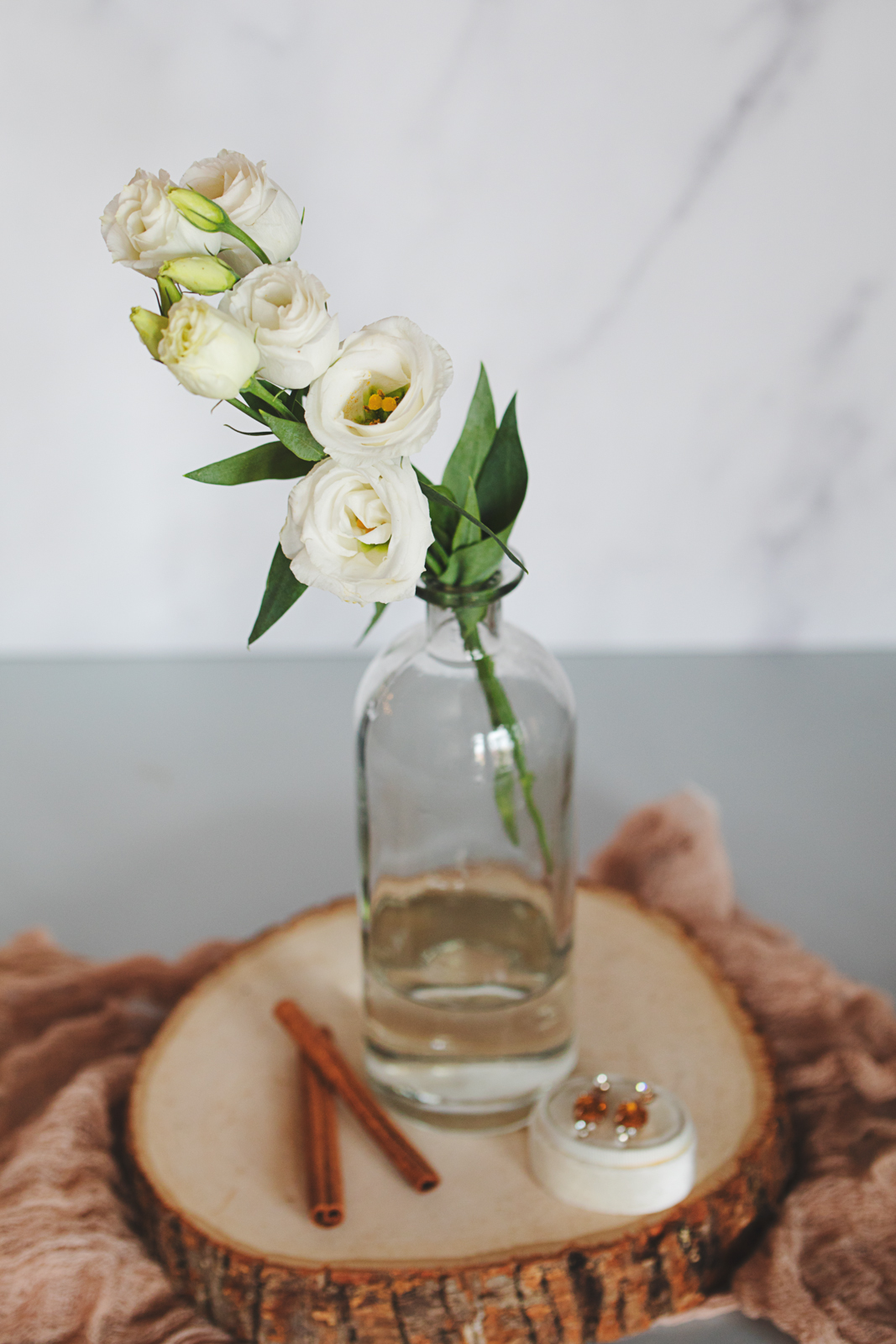 Lisianthus
Lisianthus is the perfect winter bloom to add an elegant element to your wedding florals. These unique, layered-stem blooms resemble roses when they are fully open. Lisianthus is delicate in appearance, but they last in a vase as a cut flower for two weeks or longer.
In season: year-round
Colors available: white, pink, purple, blue
Poinsettia
The ultimate winter and holiday bloom is a stunning focal point for bouquets, arches, and other wedding floral arrangements. Poinsettias, though typically bright red, come in many color options. Paired with seasonal greenery, Poinsettias petals are sure to stand out against a white, wintery backdrop.
In season: November-January
Colors available: red, orange, pale green, pink, cream, white, marble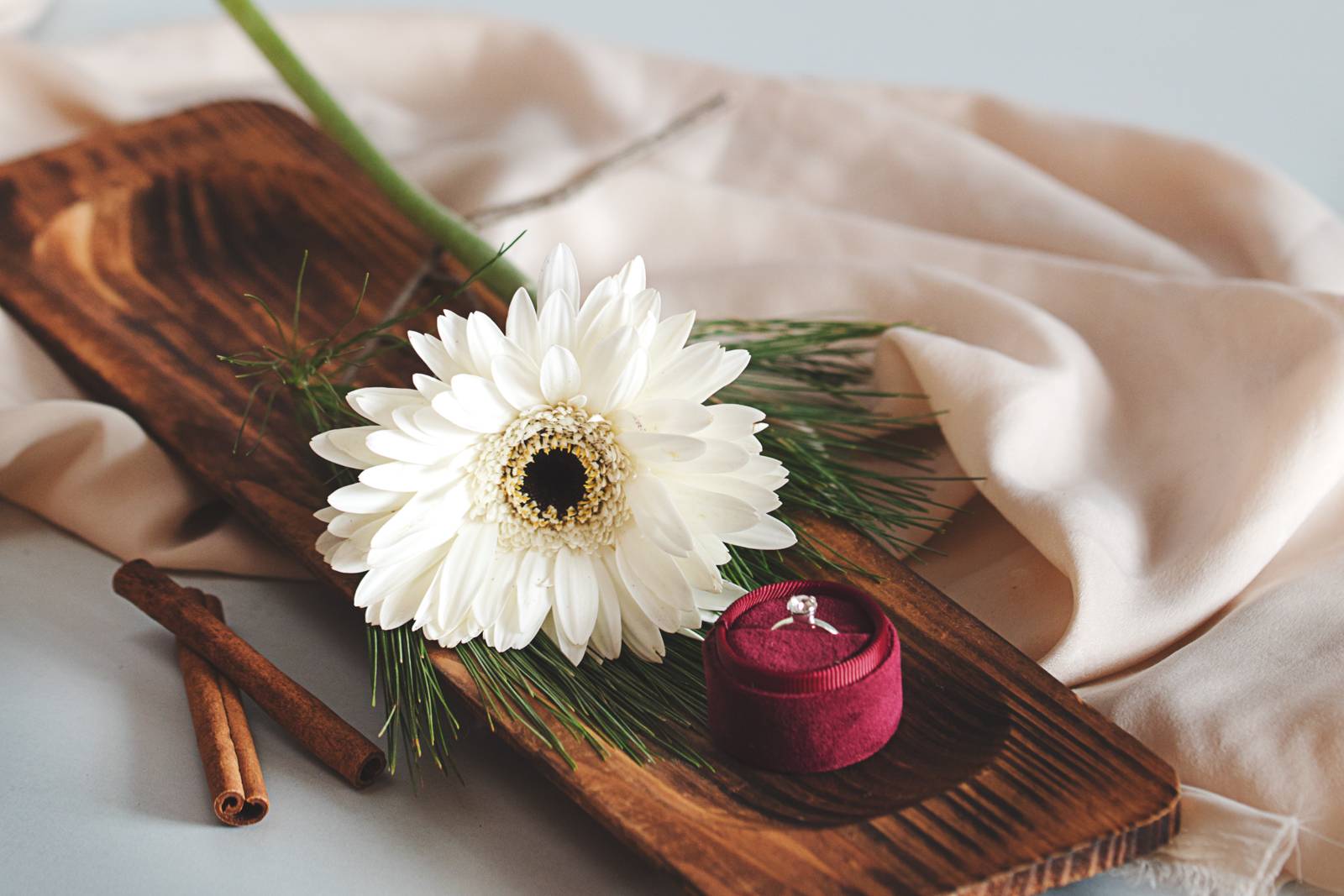 Gerbera Daisy
Gerbera Daisy's are known for their long petals, and unique center made up of hundreds of tiny flowers. These blooms are beautiful on their own as a single, simple floral, but also look stunning with mixed florals and greens as well. To incorporate other seasonal flowers, Gerbera Daisy's pair exceptionally well with Roses and Calla Lilies.
In season: year-round
Colors available: white, bright pink, light pink, dark red, light yellow, bright yellow, orange, peach, deep gold
Asiatic Lily
Asiatic Lily Flowers are star-shaped, making them trendy centerpieces. They open up to a bright and beautiful bloom and are available in a selection of scented colors. While available in a variety of colors, the most popular for weddings during the winter months are the stunning red and snowy white.
In season: summer, fall
Colors available: white, light pink, pink, peach, orange, yellow, red
Evergreen
Evergreen, winter's most notable green. Beautiful varieties of Pine and Cedar greens bring charm to your decorations with their lovely color and texture mixes. These amazing greens including Juniper and Spruce suit well with any flower. You could use them in boutonnieres and bouquets along with other design elements.
In season: year-round
Colors available: shades of green
Hypericum Berries
Hypericum berries add winter flare to any floral arrangement for your winter wedding. They are easy to blend with other florals and greens since they are subtle in size and come in a variety of colors. These berries are a top choice among florists for wedding bouquets and arrangements. Consider using these in boutonnieres or other table decor as well to add both color and texture.
In season: year-round
Colors available: red, yellow, green, pink, white, black
Sweet William Green Ball
These furry, bright, unique blooms are stunning as a focal flower or an accent. Green Balls add color and an attractive texture to any floral arrangement. Fill a vase with these flowers alone, or pair them in a bouquet with Gerbera Daisies or Calla Lilies. These blooms also have an incredibly long vase life!
In season: year-round
Colors available: green
Calla Lily
Calla Lillies bring a touch of timeless elegance to any floral arrangement. These gorgeous flowers look lovely as a single bloom in boutonnieres. Add a touch of greenery to a Calla Lily to create a winter look while still showing off the flower's beauty.
In season: summer, fall, winter
Colors available: white, pink, red, yellow, blue
Rose
This classic and versatile flower is perfect for incorporating into any winter wedding arrangements. Roses are a symbol of love, romance, and beauty and are a fail-proof wedding flower as well. Whether you're going for a clean and classic look, romantic and ornate, or modern and contemporary, these gorgeous stems can adapt to any style. Ask your florist about all of the color options and possible arrangement ideas!
In season: year-round
Colors available: deep red, bright red, pink, peach, orange, yellow, white, cream