Love, like wildflowers, knows no boundaries. Love blooms in the most unexpected places and spreads its vibrant hues across the landscape of our lives. At the rural and beautiful Octagon Barn set in Spring Green, Wisconsin, a team of talented local wedding vendors created a colorful, wildflower-inspired wedding design. Every vivid petal painted the canvas of summer love and rustic romance.
Coordinated and designed by Copper Feather Events, featuring Rhonda Rogers Photography, Hello Darling Films, Sunborn Gardens, Liberty Lane Design, Sandy Kakes, Lily's Magical Treats, Vera's House of Bridals, Lovely Elegance Hair & Makeup, Event Essentials, Cedar & Spice, Stir Shake & Sip, and A Bushel & A Peck, prepare to be whisked away into the whimsy of this colorful country affair, where our couple's love shines even brighter than the brightest bloom.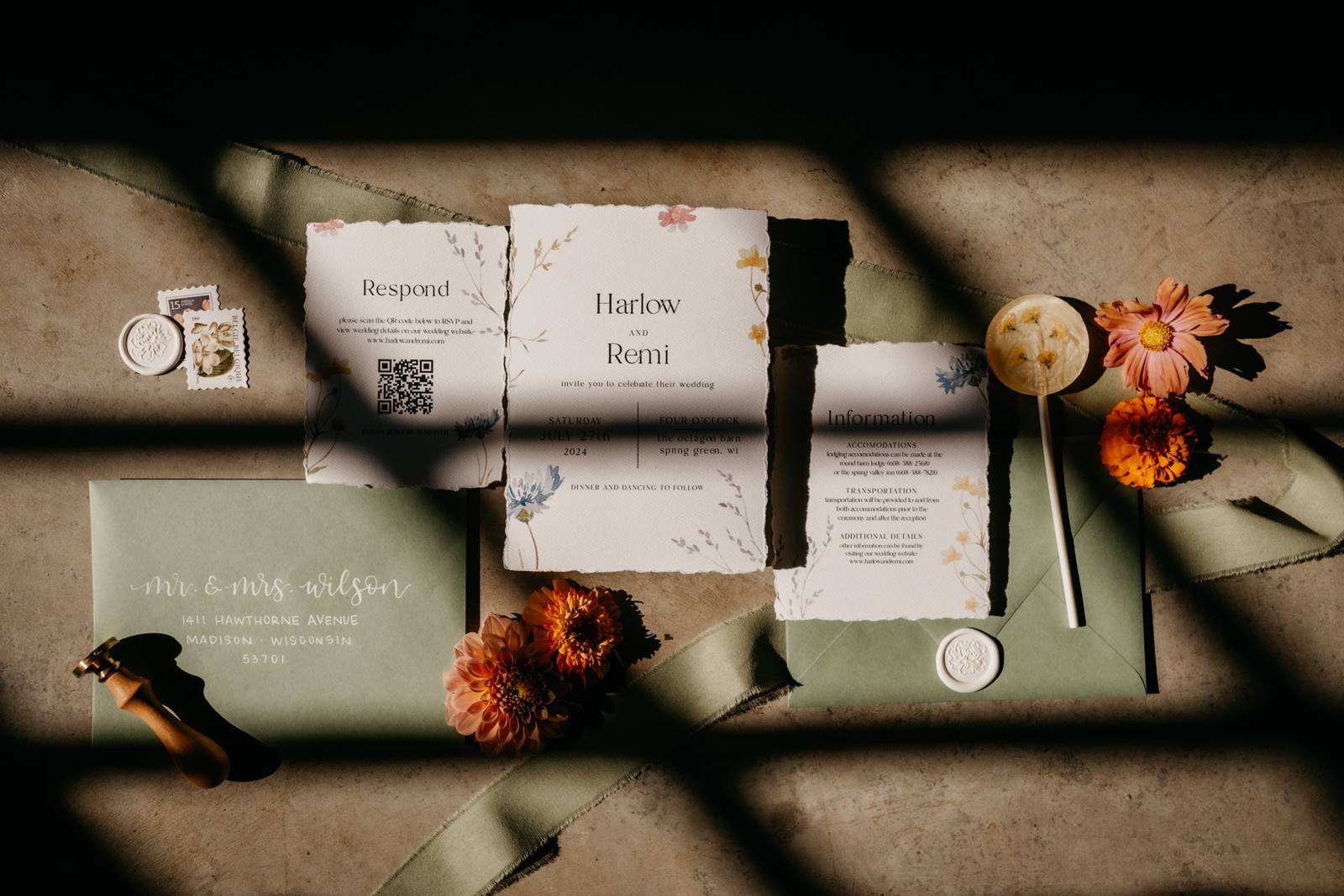 Deckled edges and delicate botanical details, Liberty Lane Design created soft and stunning stationery pieces for this wildflower-inspired design. Looking for any easy way to gather your RSVPs? Consider a QR code on your response card!
A stunning floral A-line ballgown with detachable balloon sleeves from Vera's House of Bridals was the star of the show! Non-traditional wedding gowns continue to make their trending bold statements with play on both color and pattern.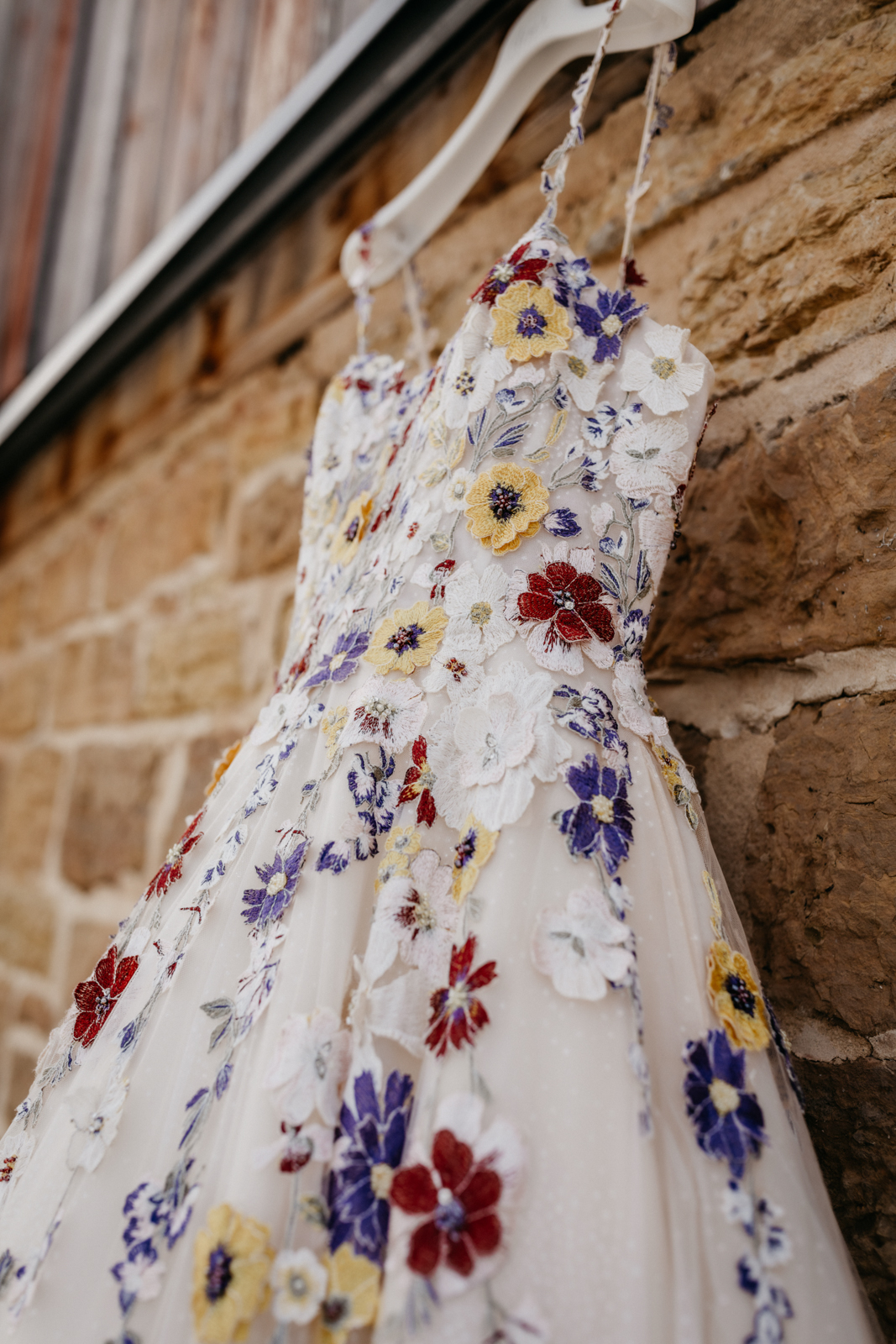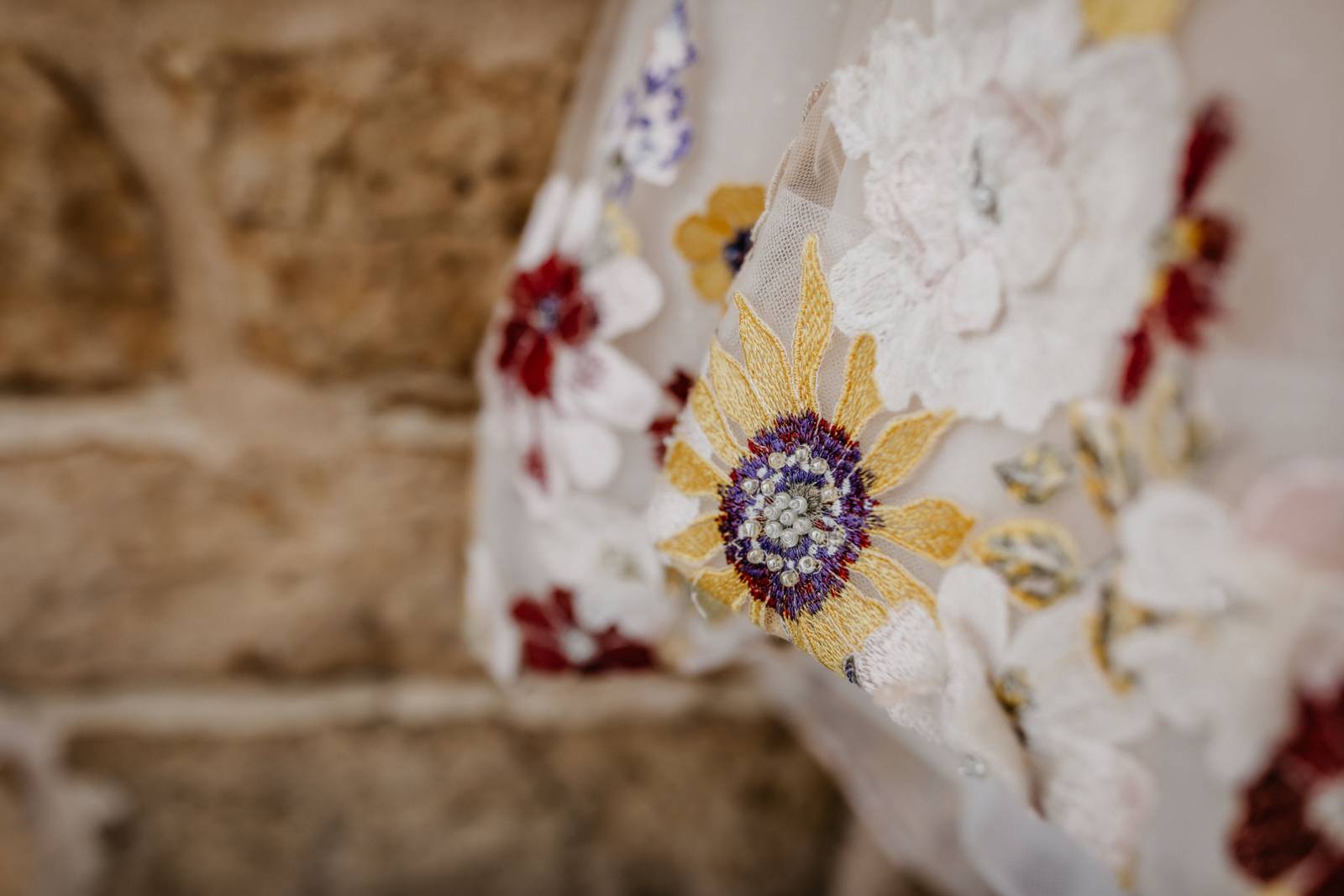 An array of vibrant, multi-colored blooms by Sunborn Gardens adorned this gorgeous tablescape, with napkins and dinnerware from Event Essentials. Custom-painted taper candles from A Bushel and A Peck added a final floral-inspired touch!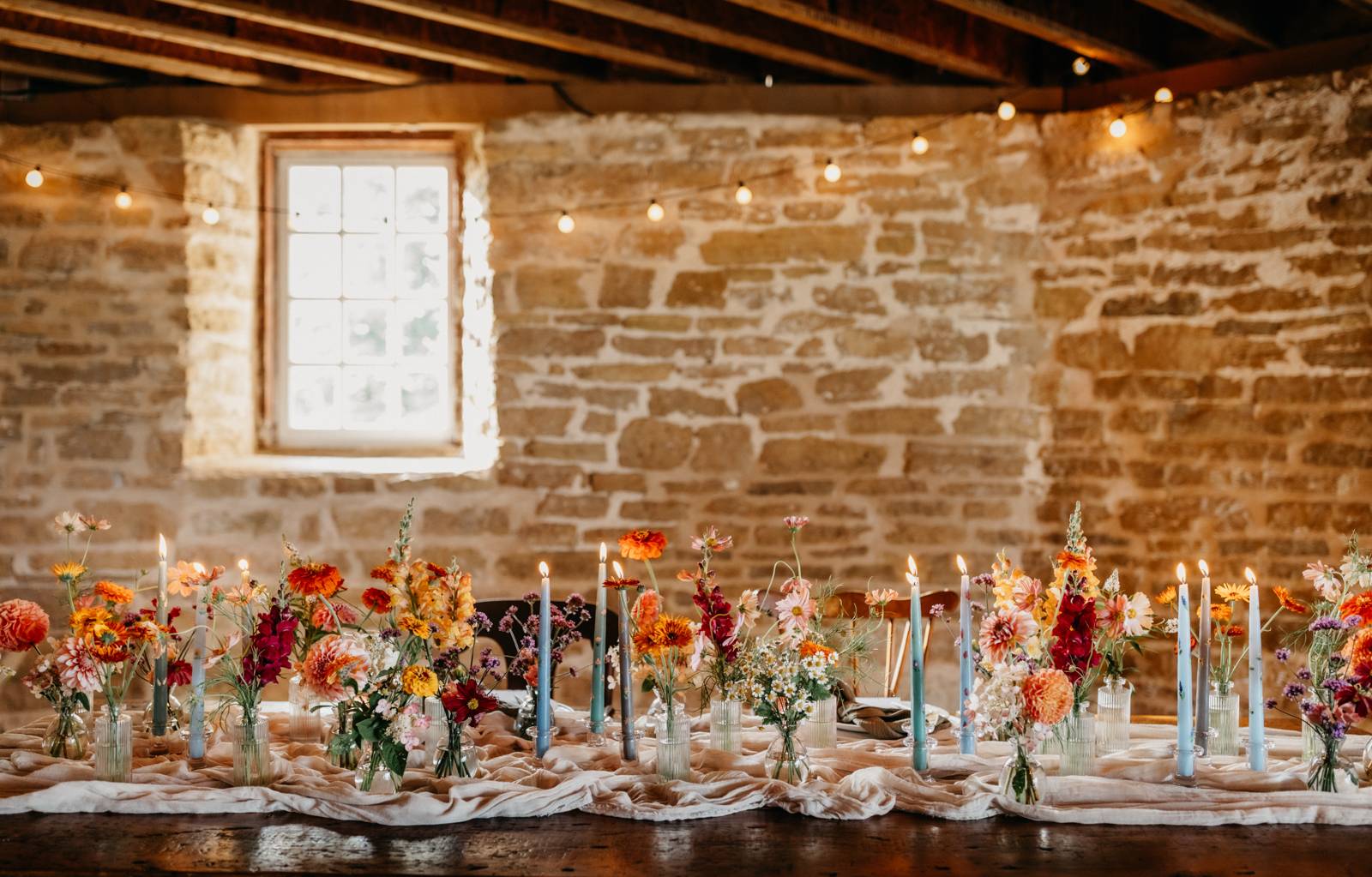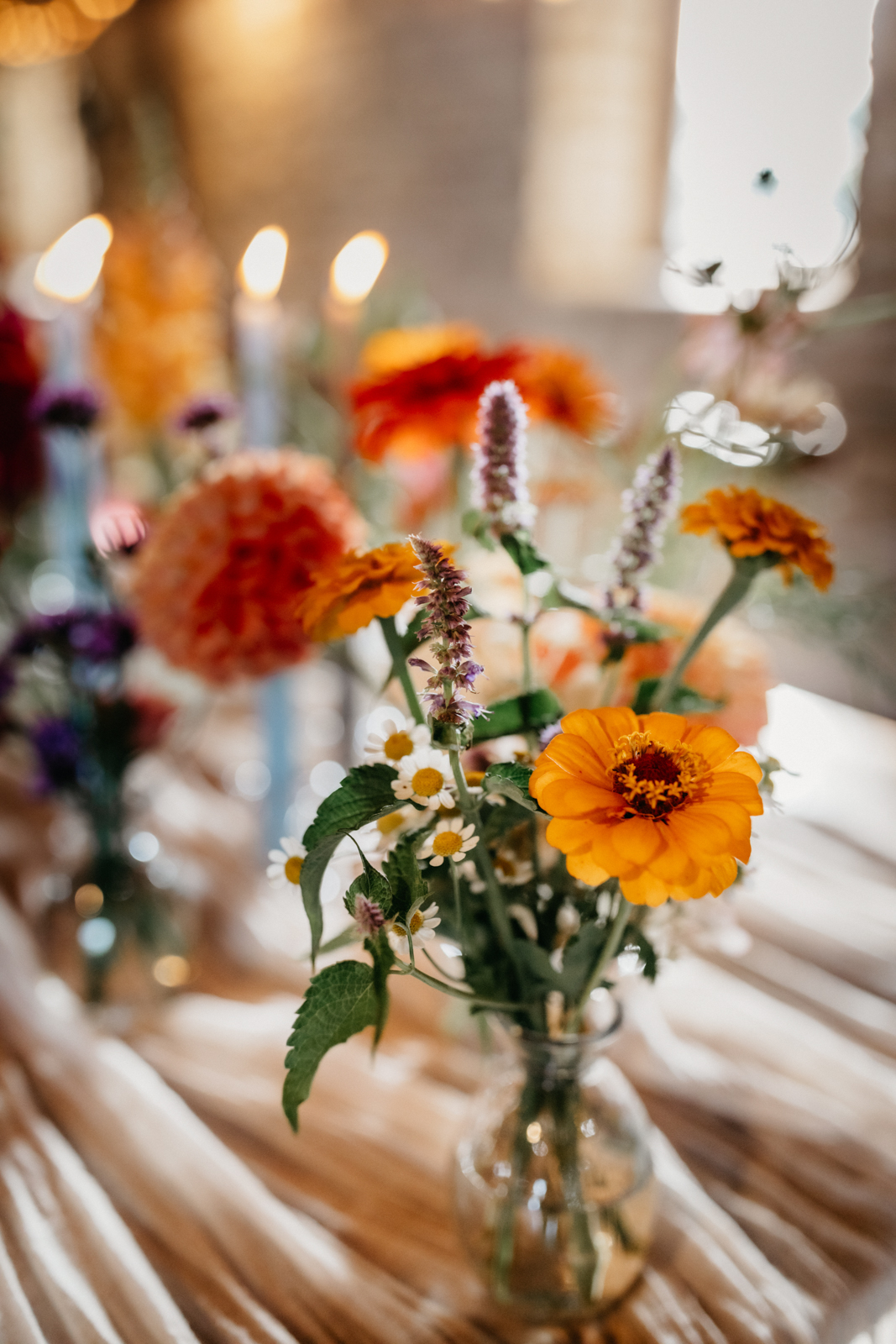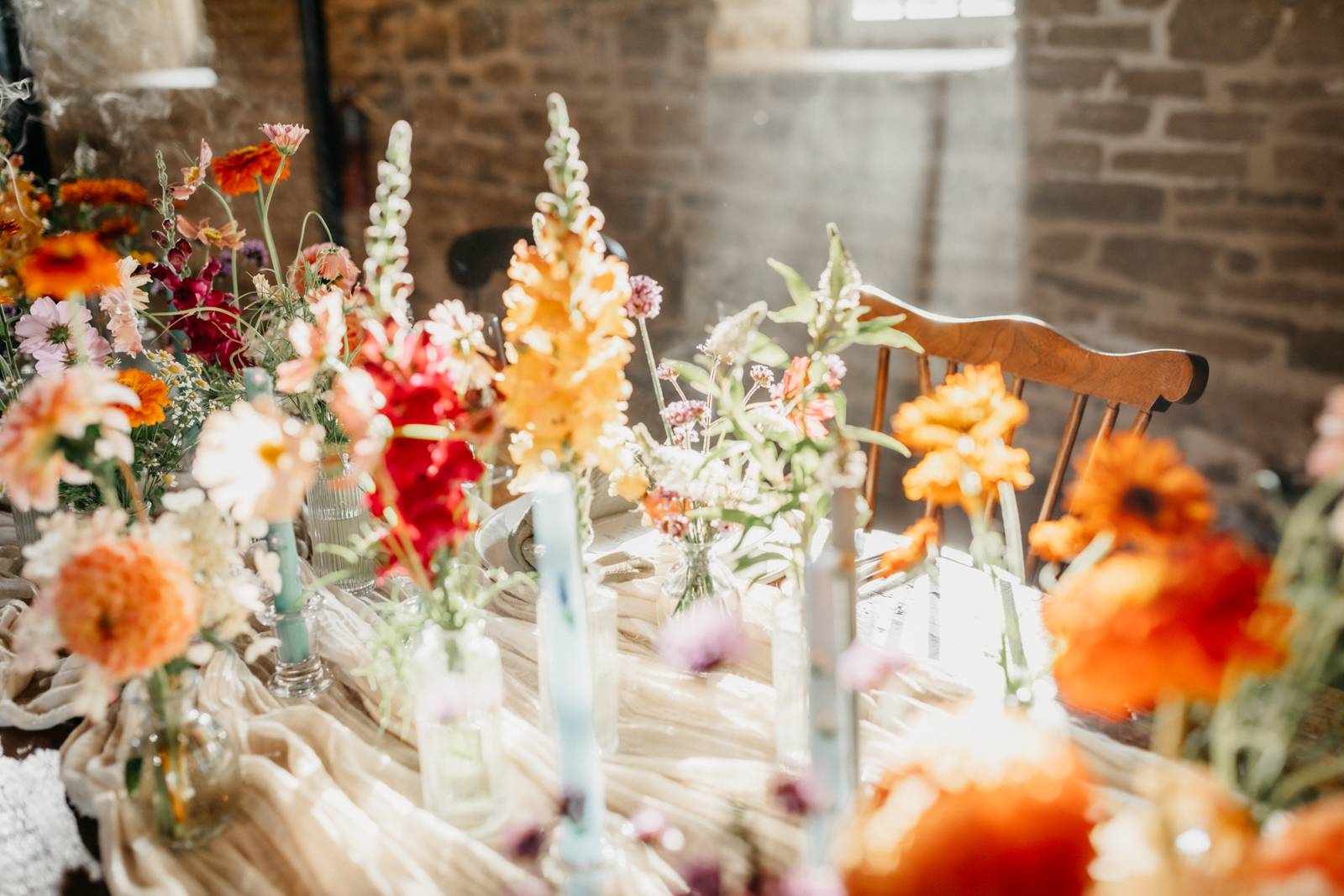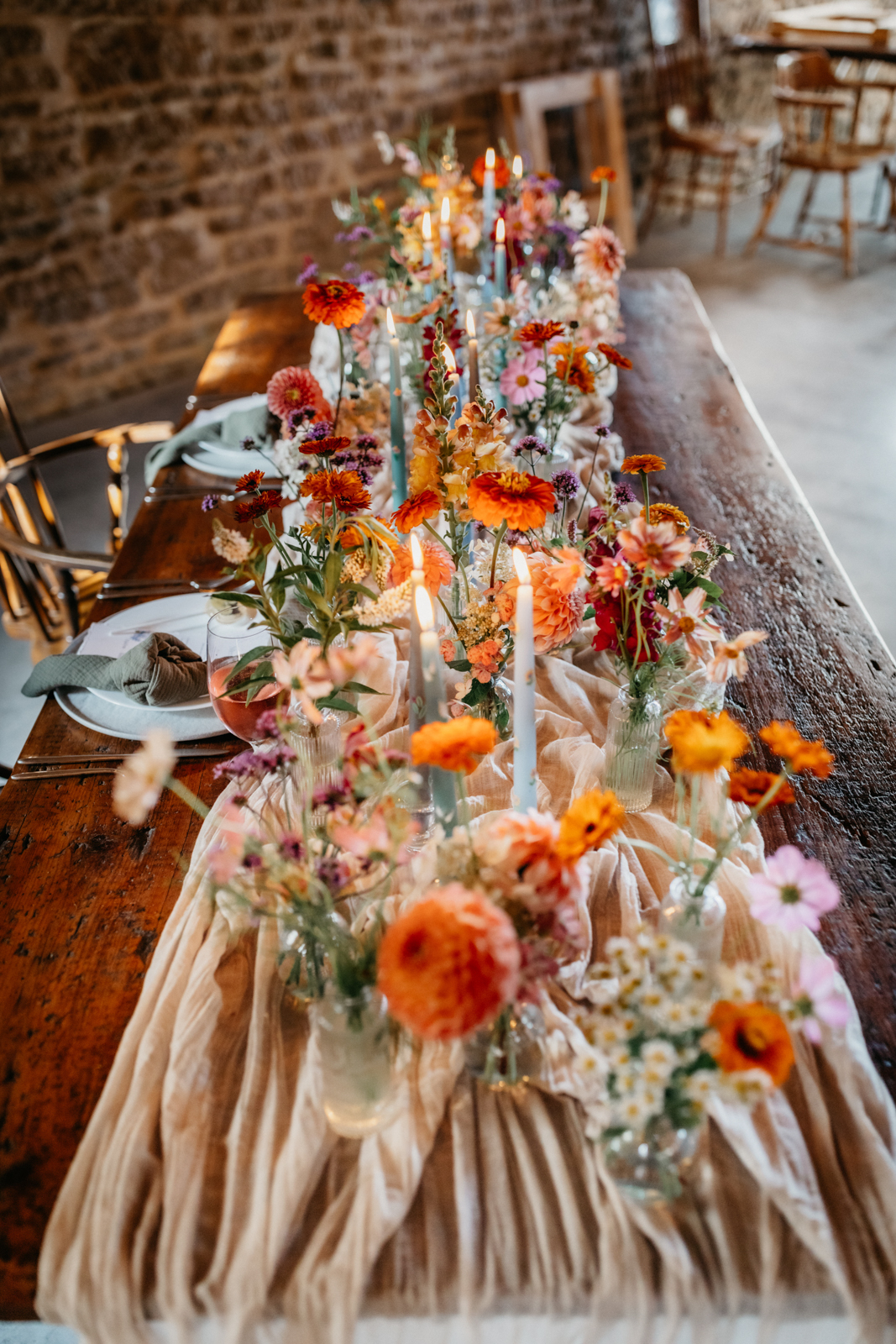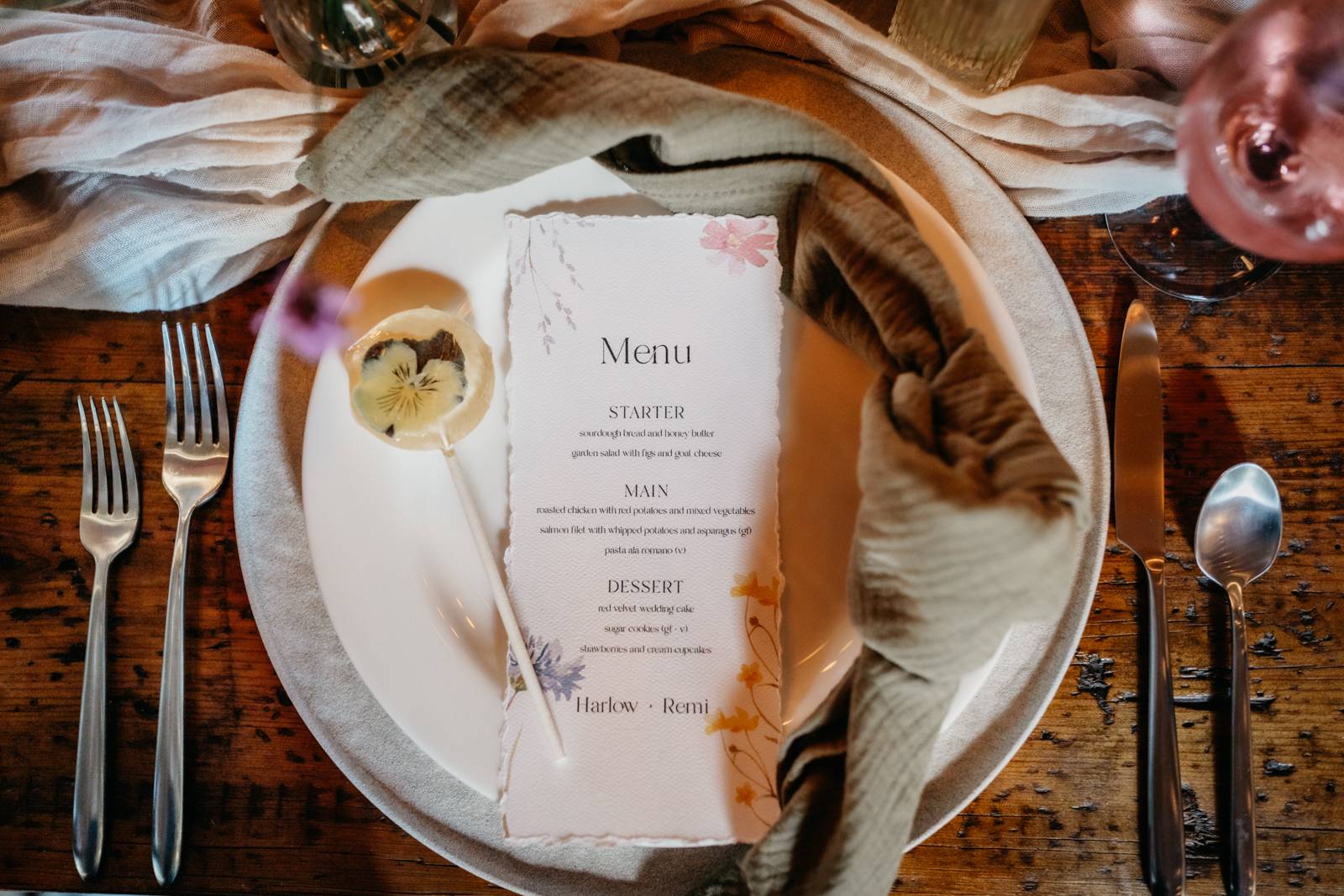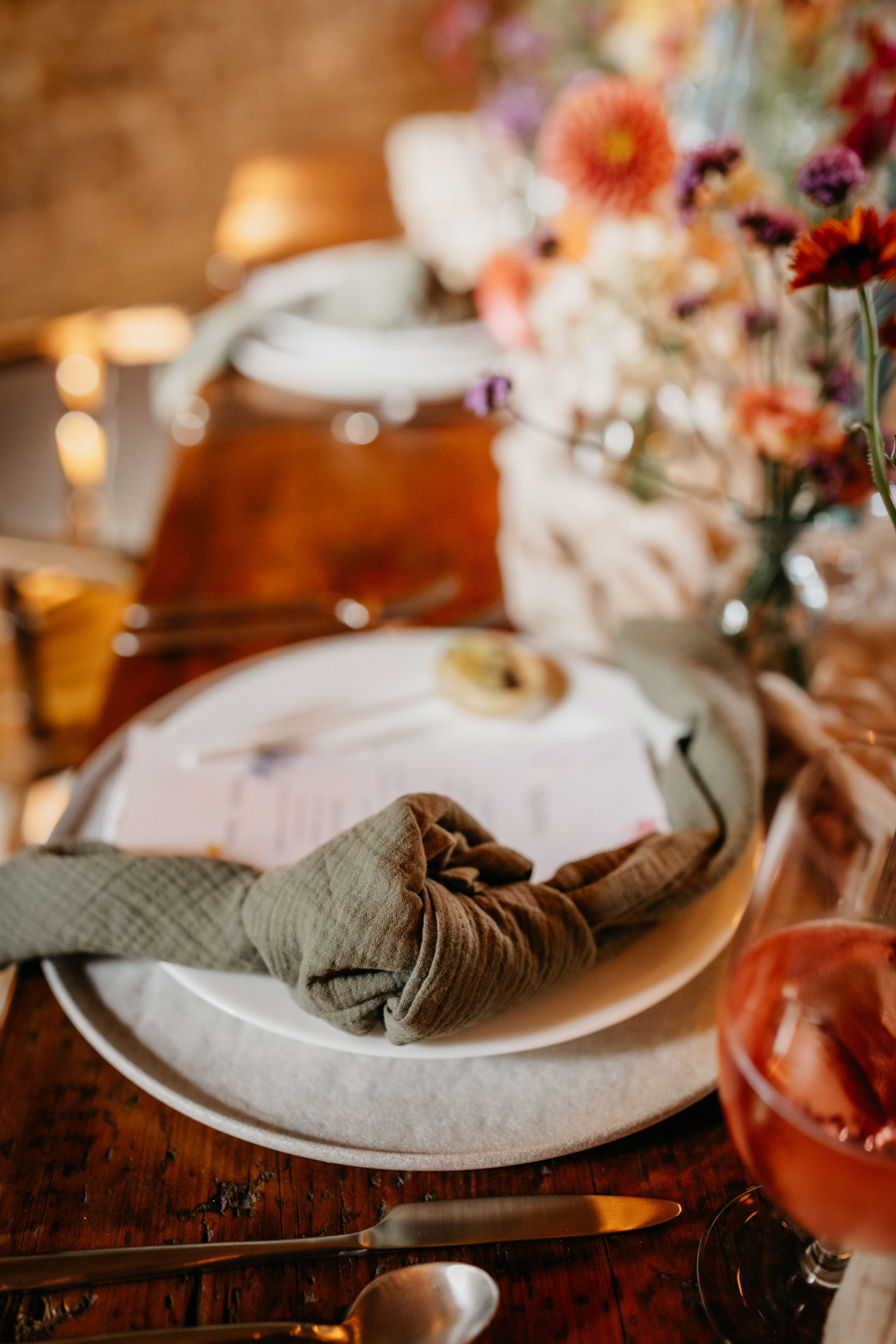 Lovely Elegance Hair & Makeup crafted radiant, natural makeup looks that accentuated the couple's unique features and personalities. Their hairstyles, a classic updo and playful waves, were a harmonious blend of elegance that perfectly complemented their wedding day glow.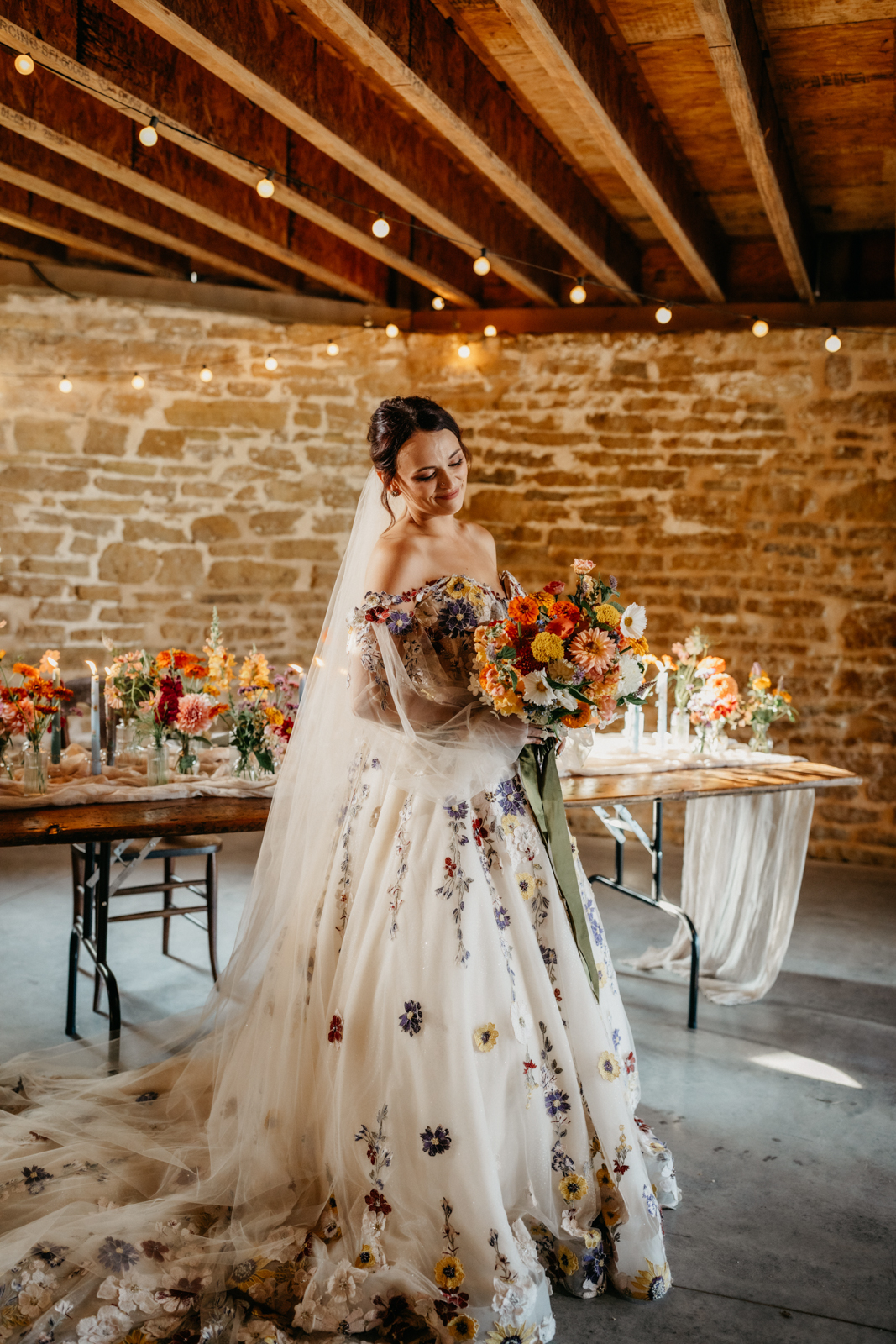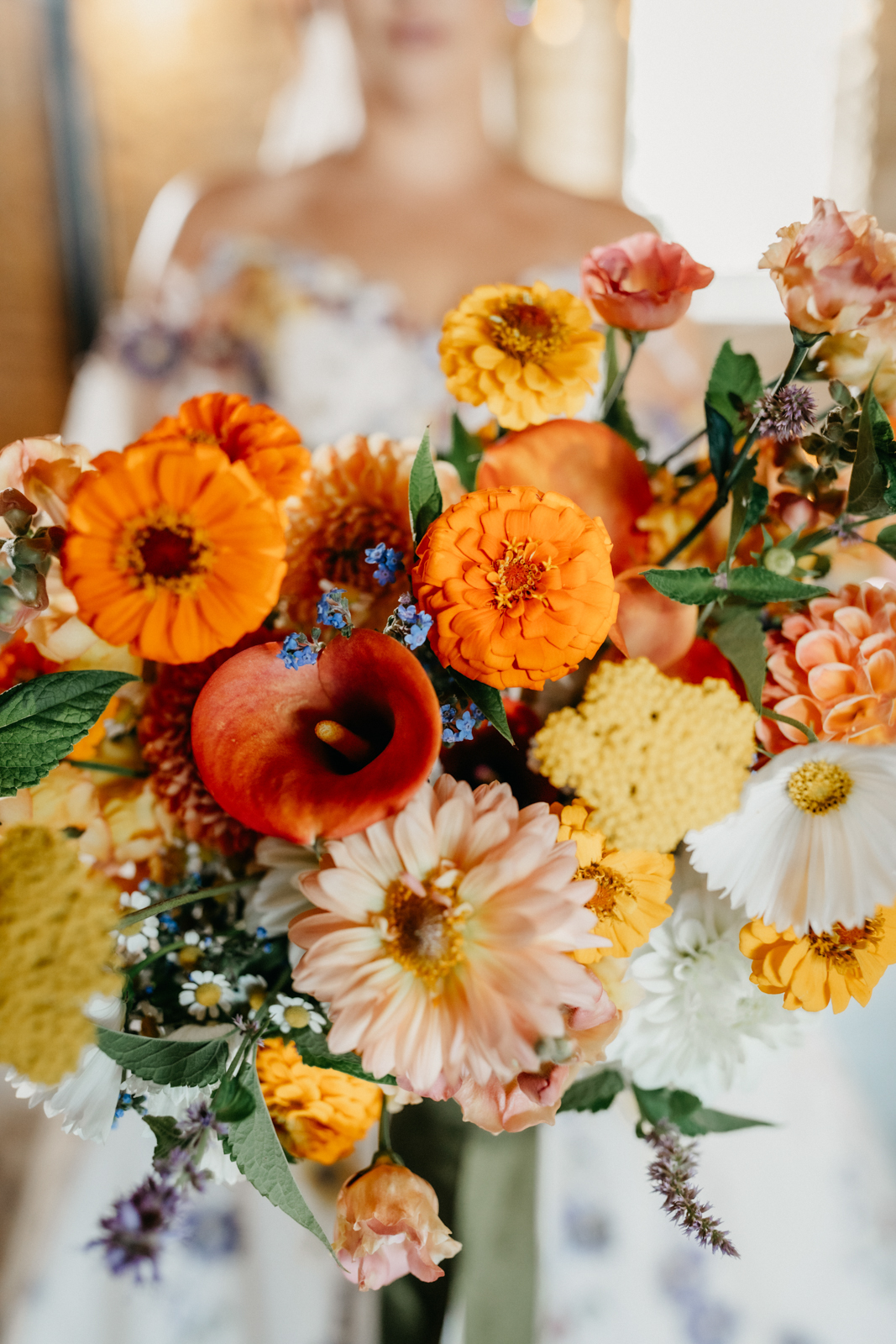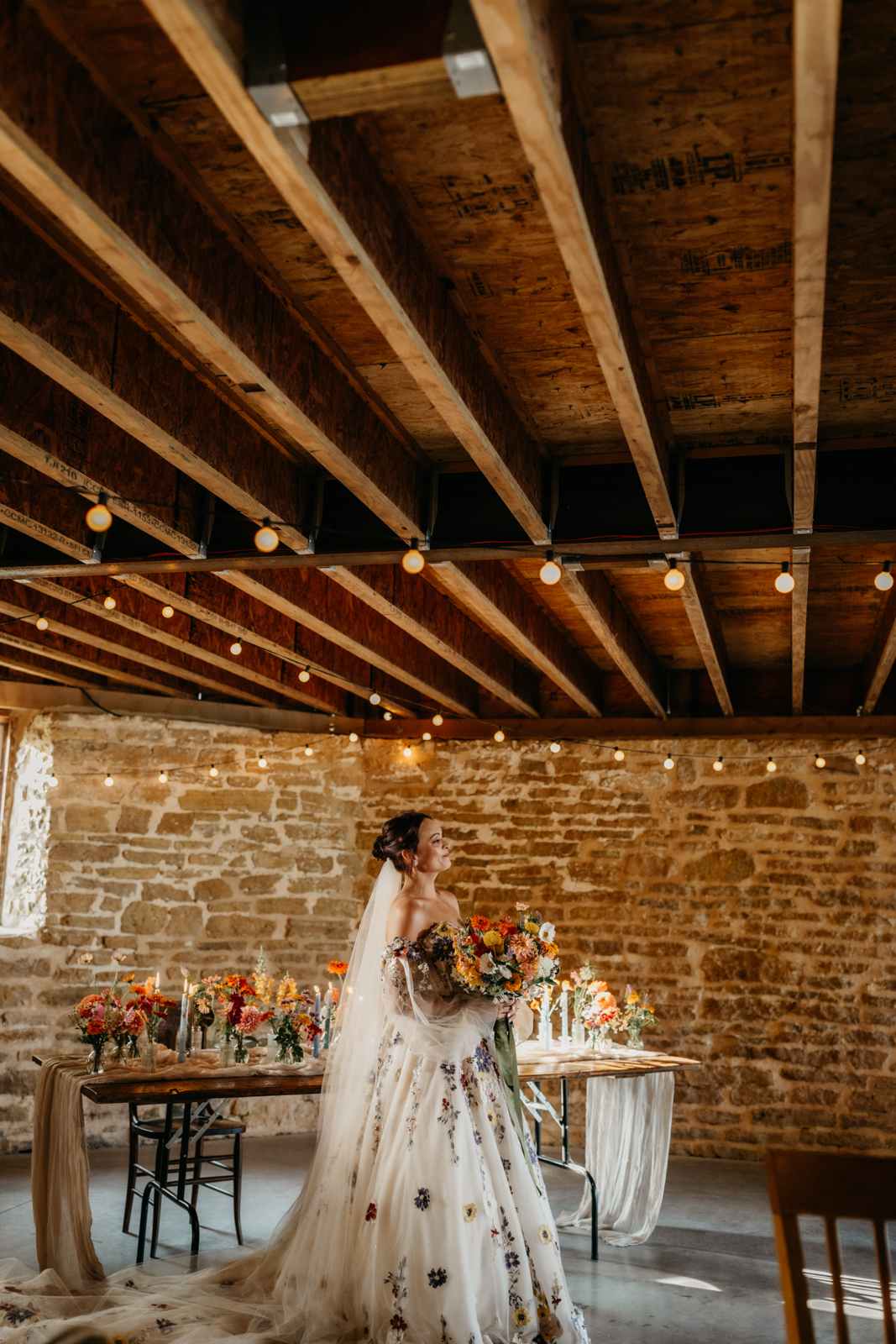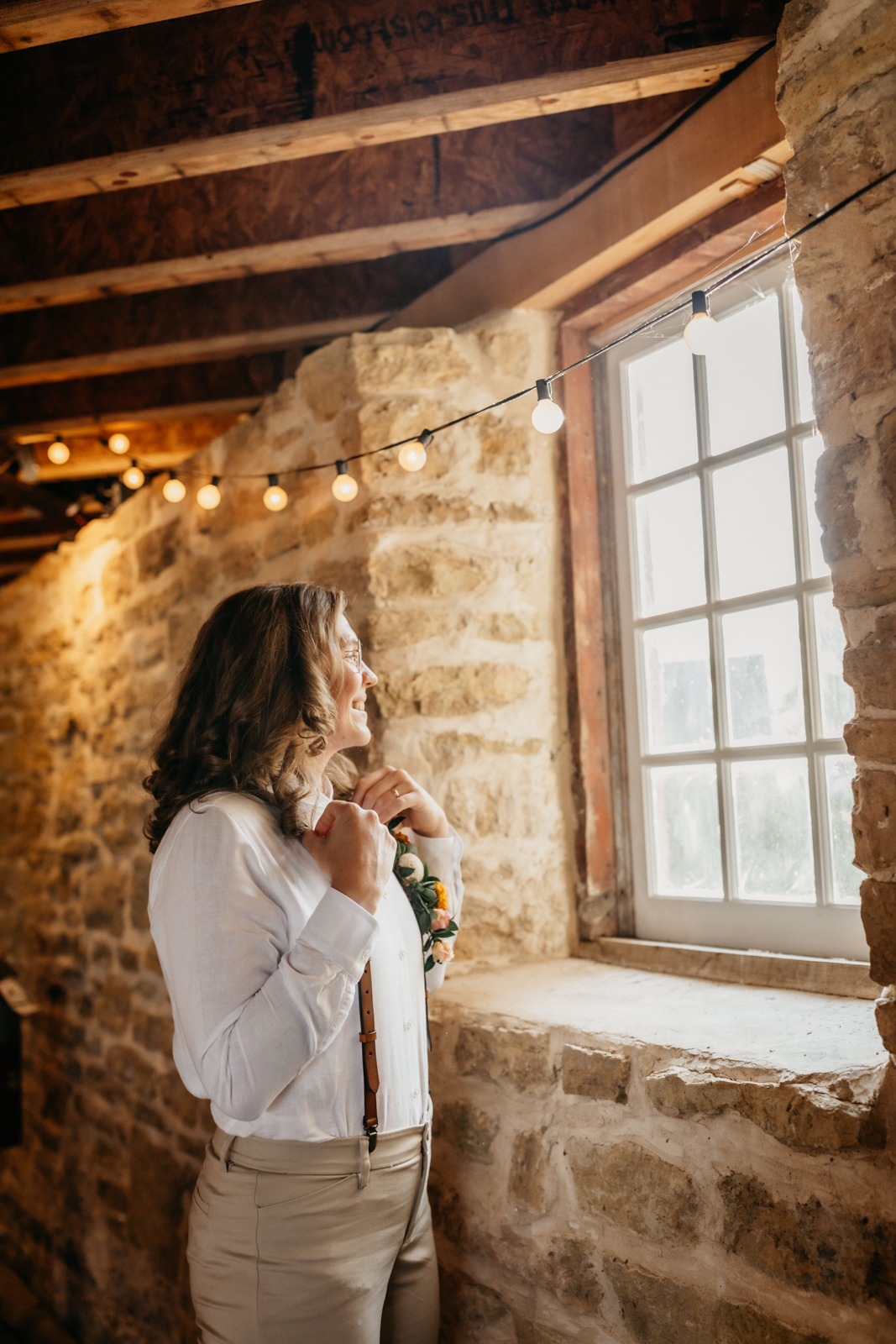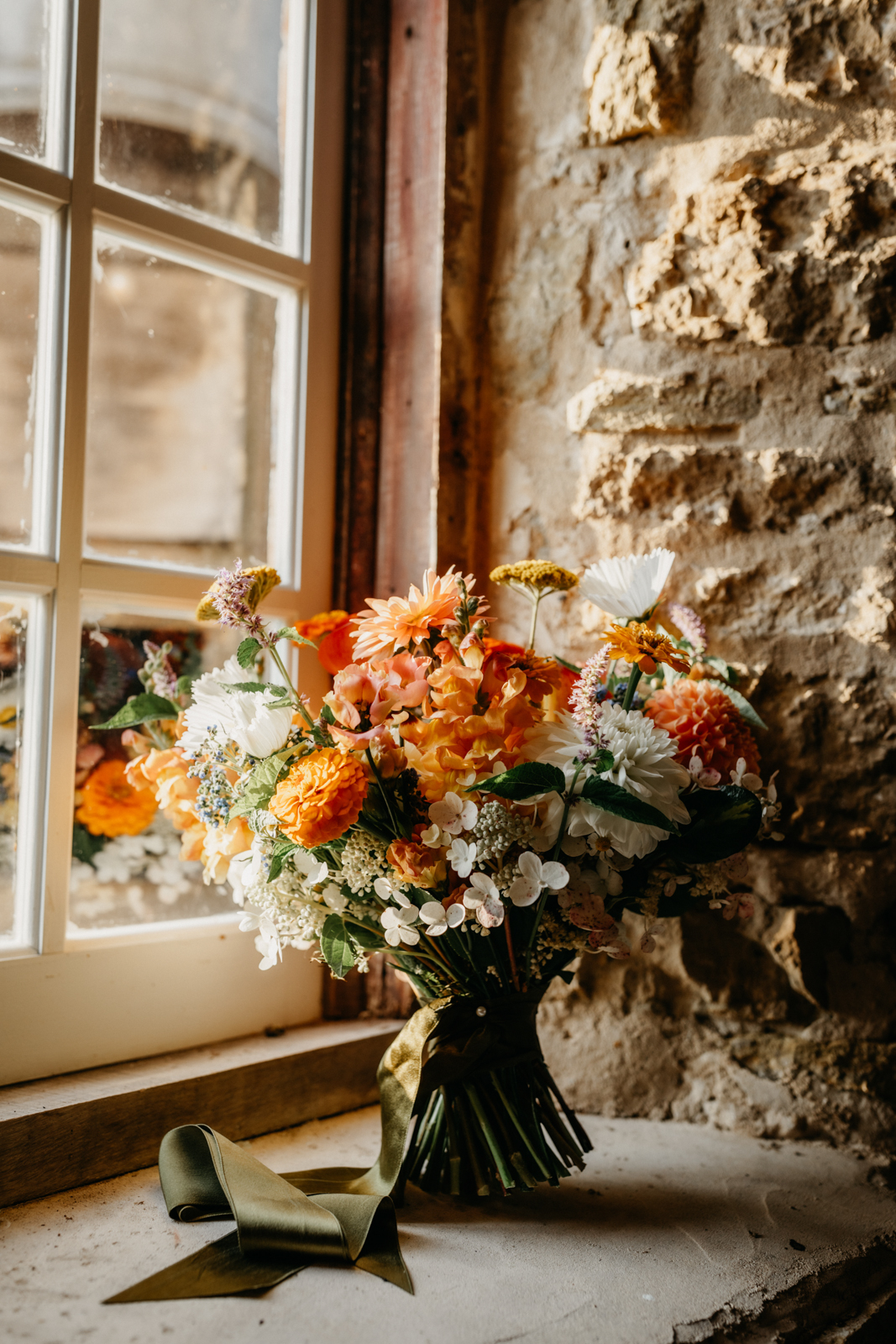 Sunborn Gardens artfully created lush, statement-making pillar florals as an eye-catching ceremony backdrop. Their seasonal farm-grown summer blooms and incredible floral artistry were a highlight of this wildflower-inspired wedding design, bringing vibrant color and natural whimsy to every part of the day.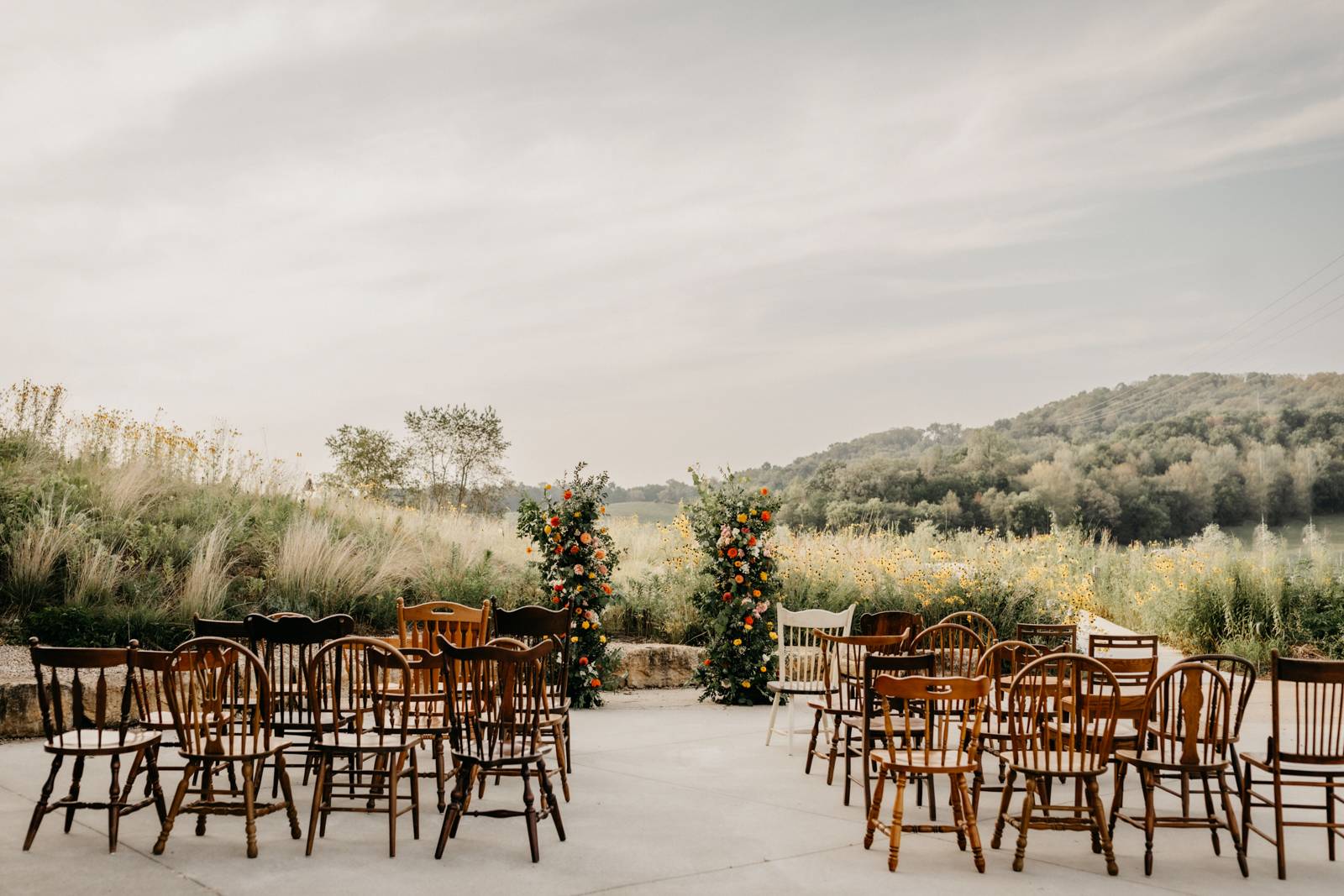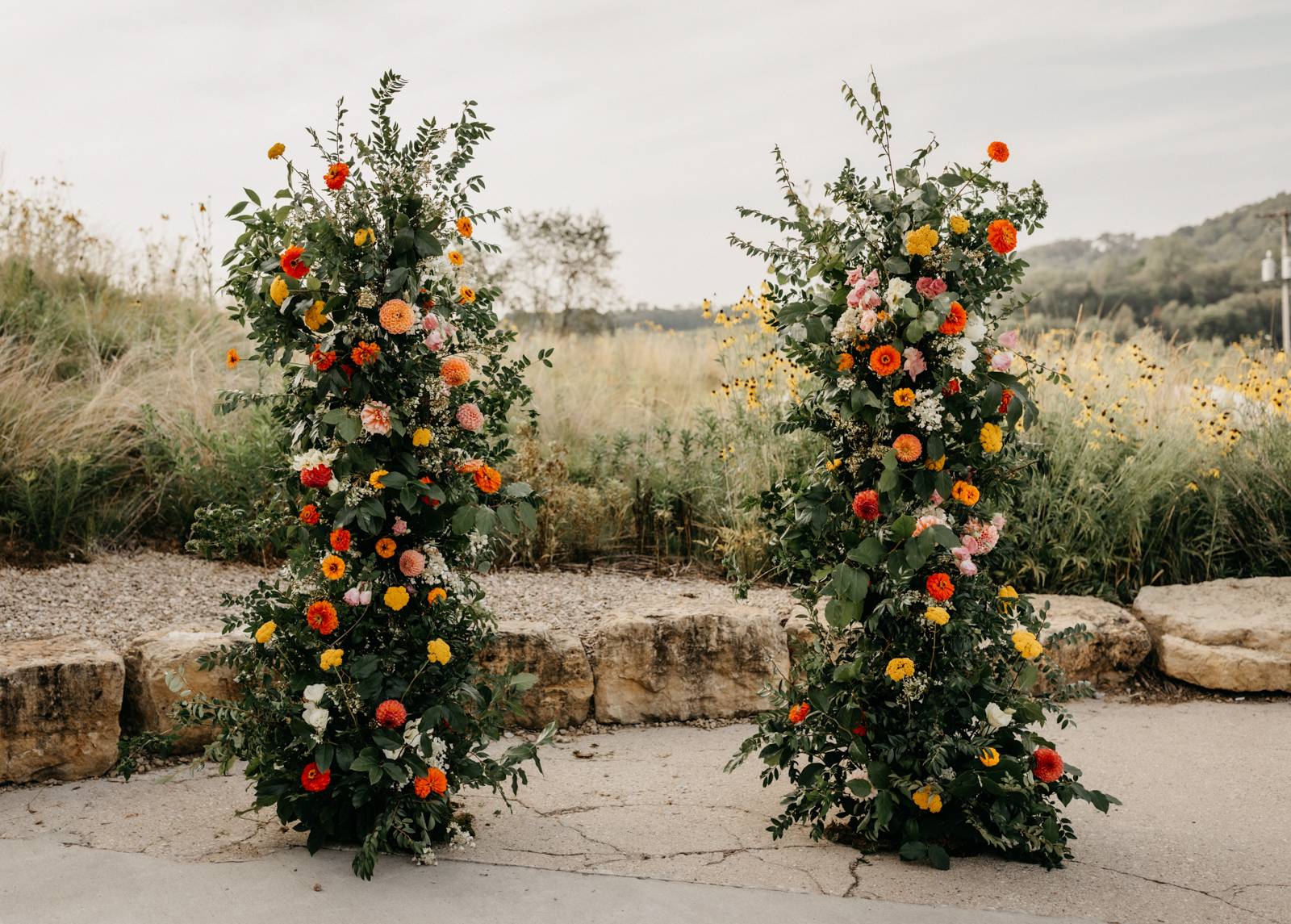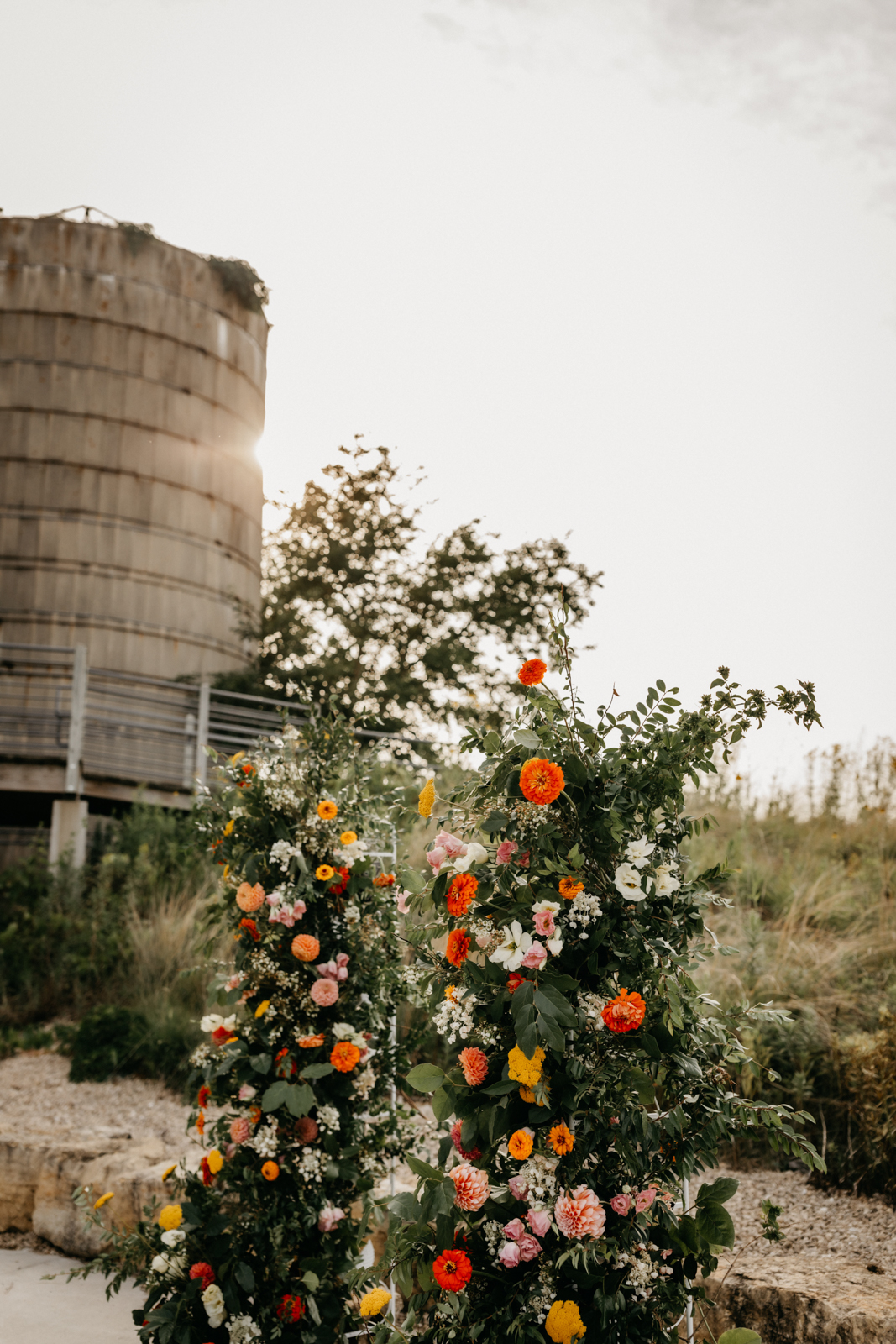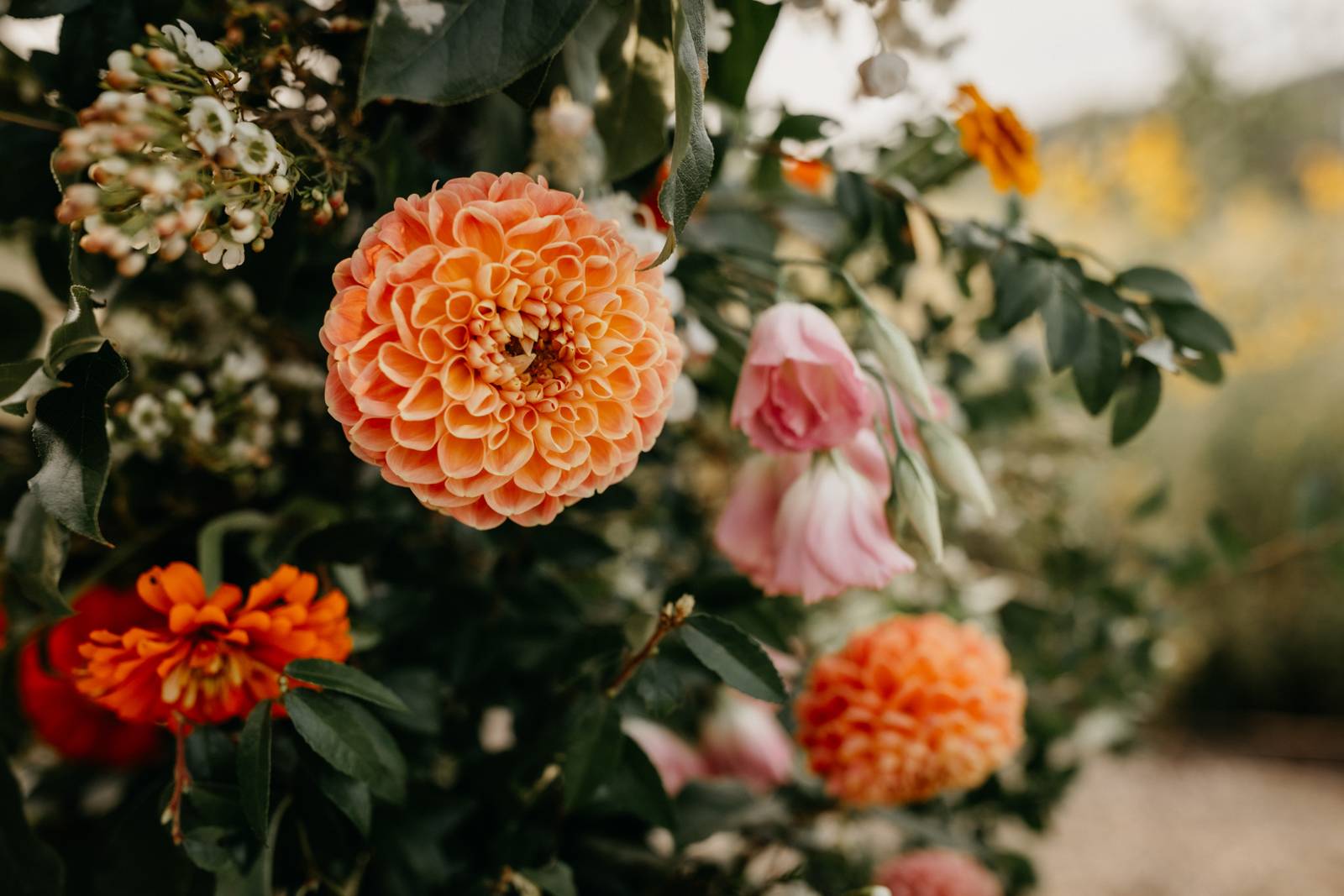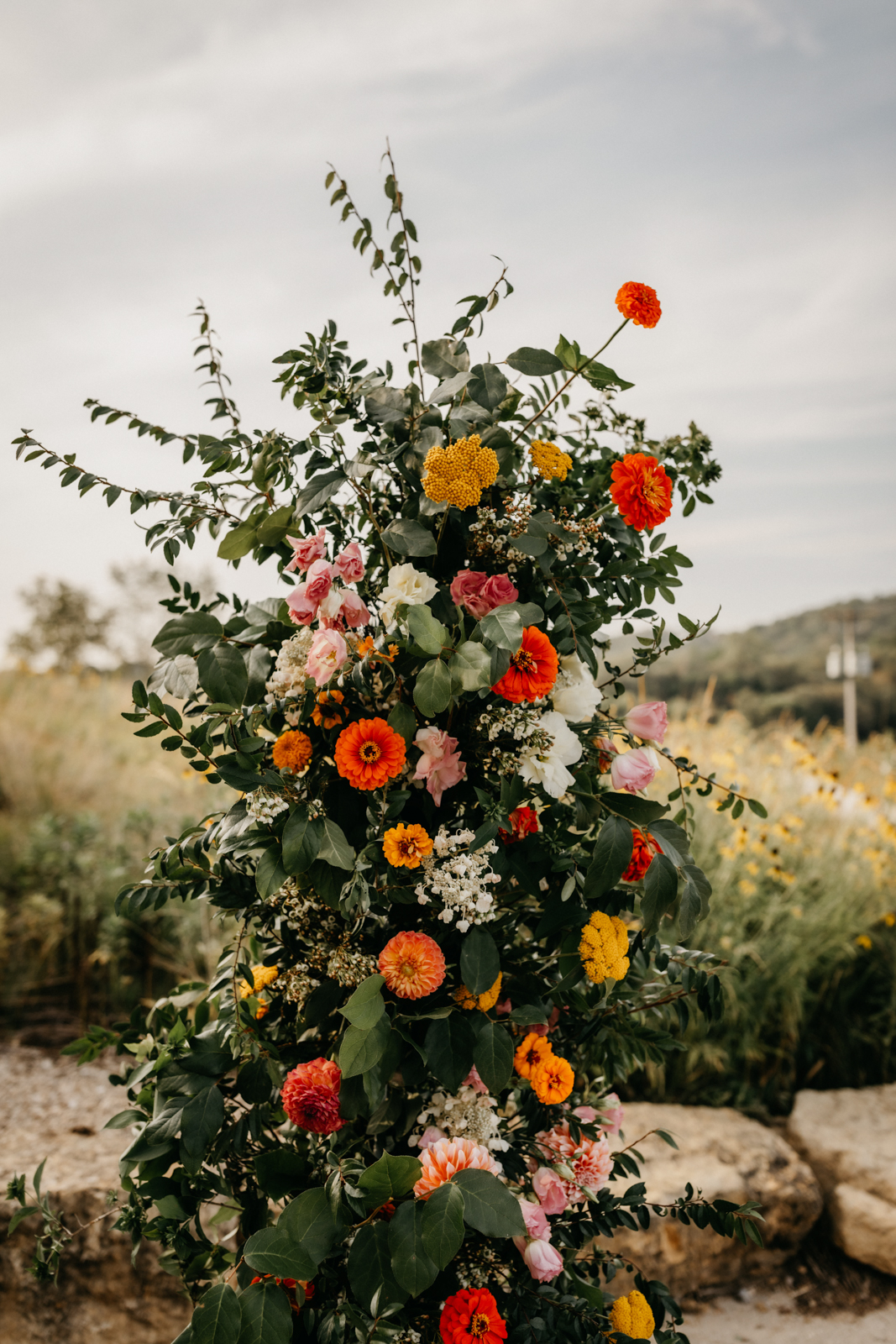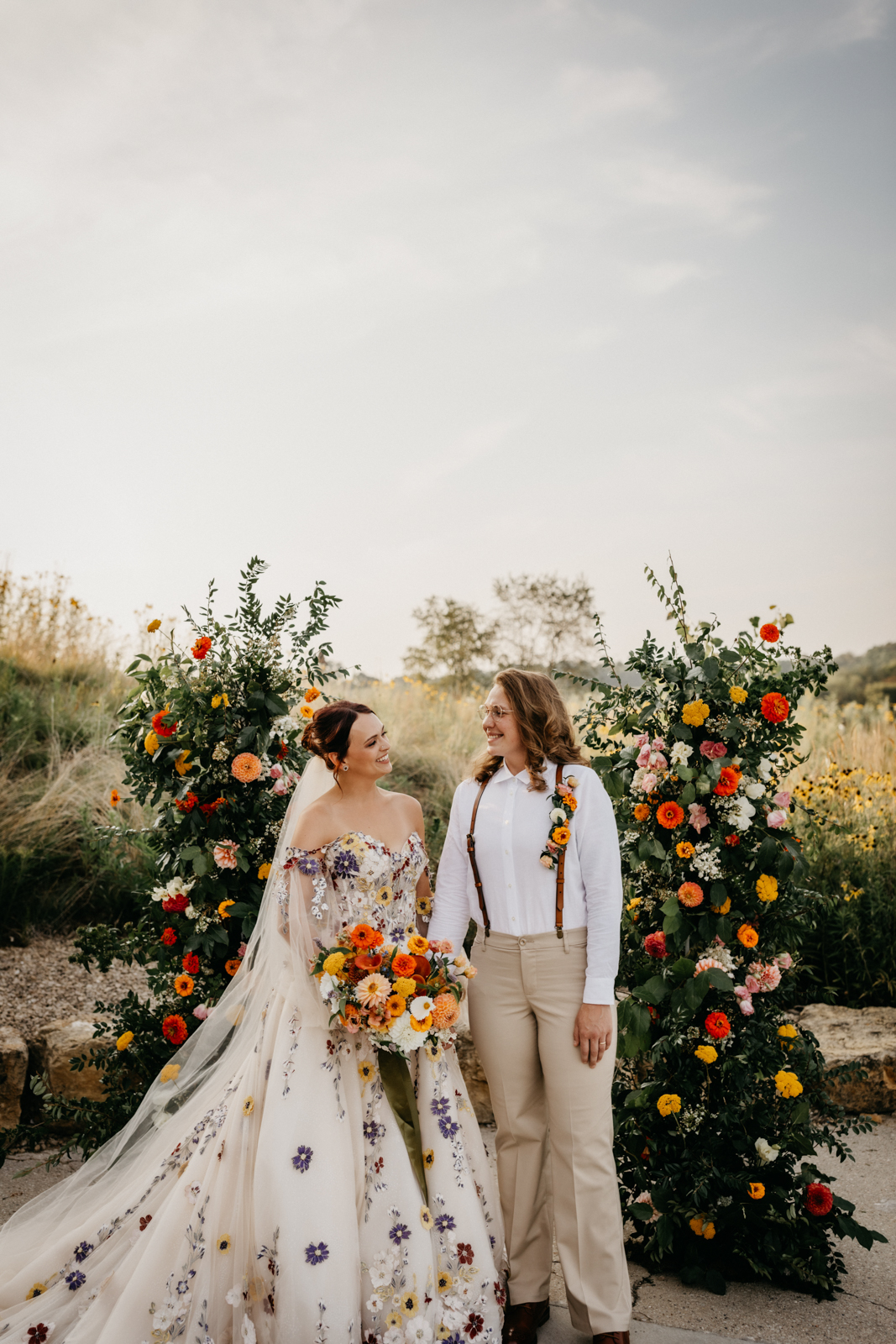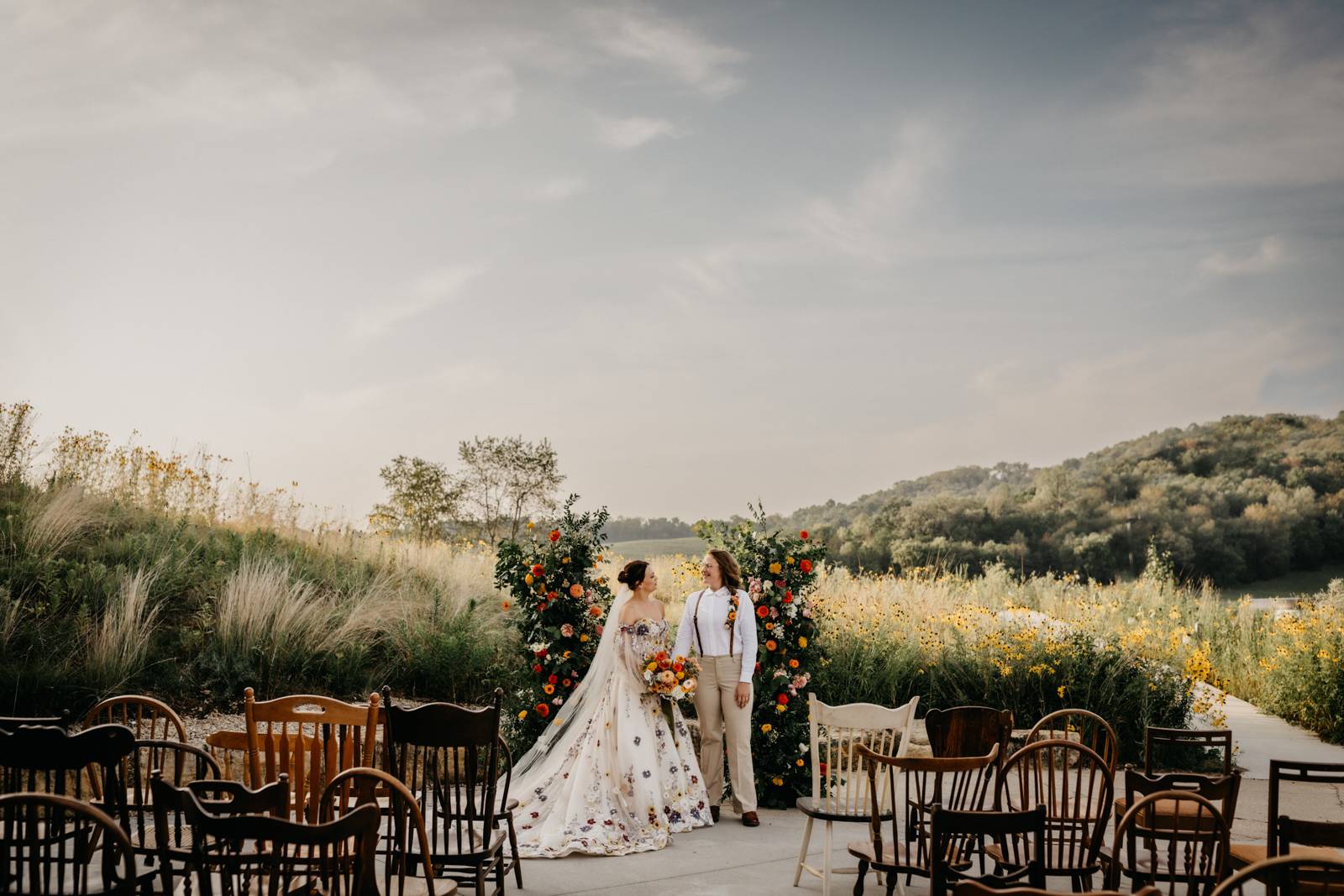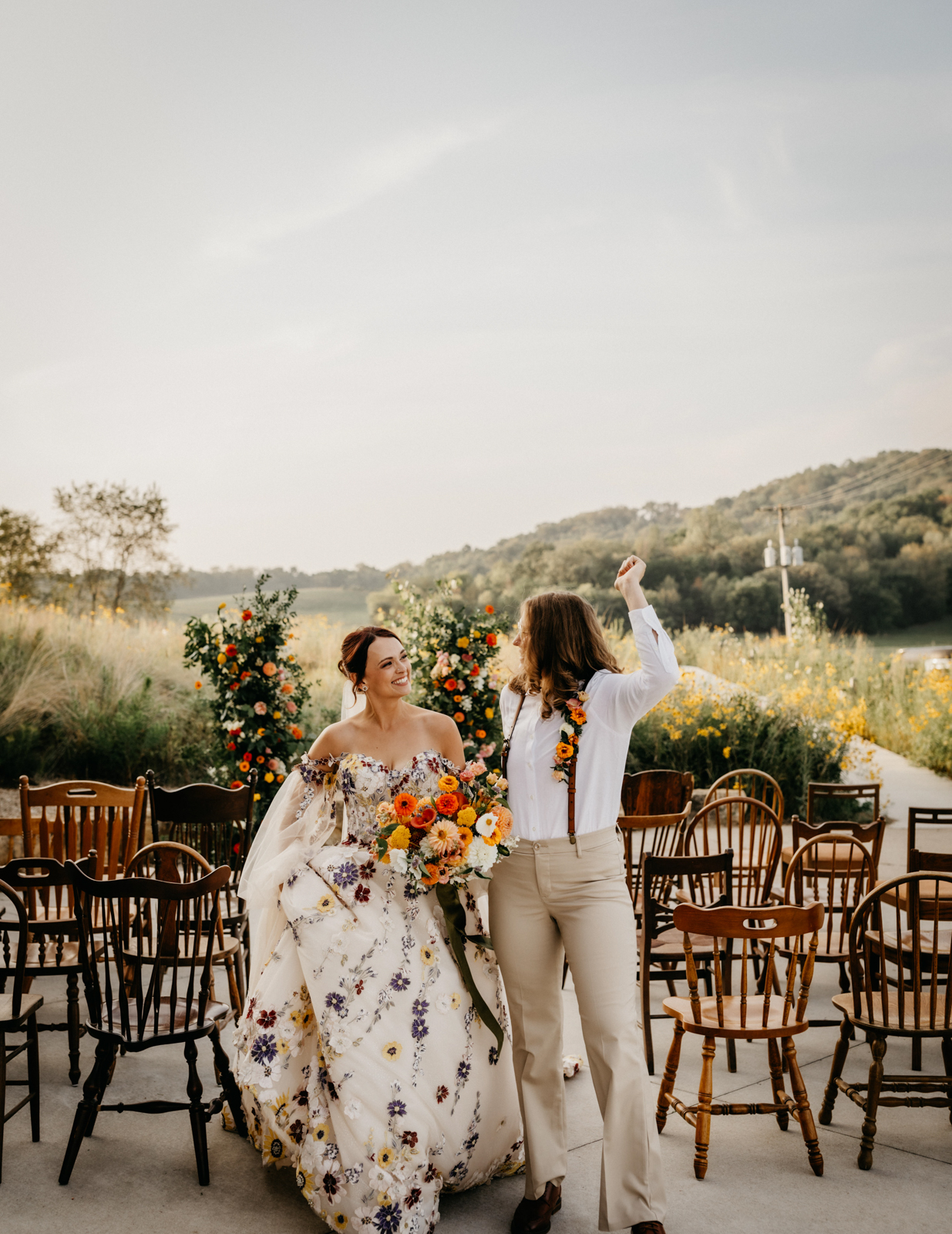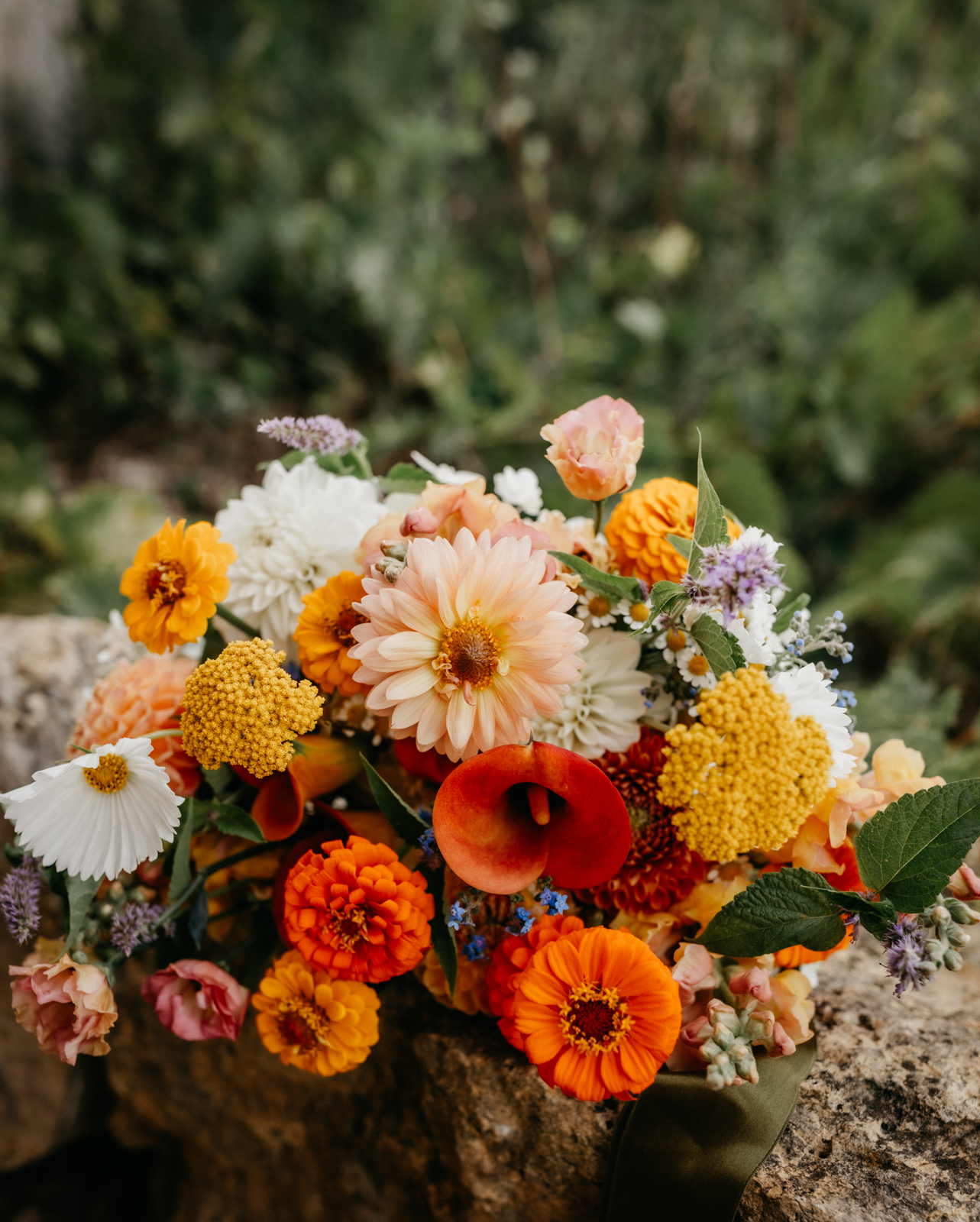 "What do you get when a rural Wisconsin wedding changes up a champagne tower? An old-fashioned tower! Sweet or sour, you bring the party, and Stir Shake and Sip brings the booze. Even more fun, you and your guests are served from a vintage horse trailer turned mobile bar. We'll "cheers" with a cold one to that!"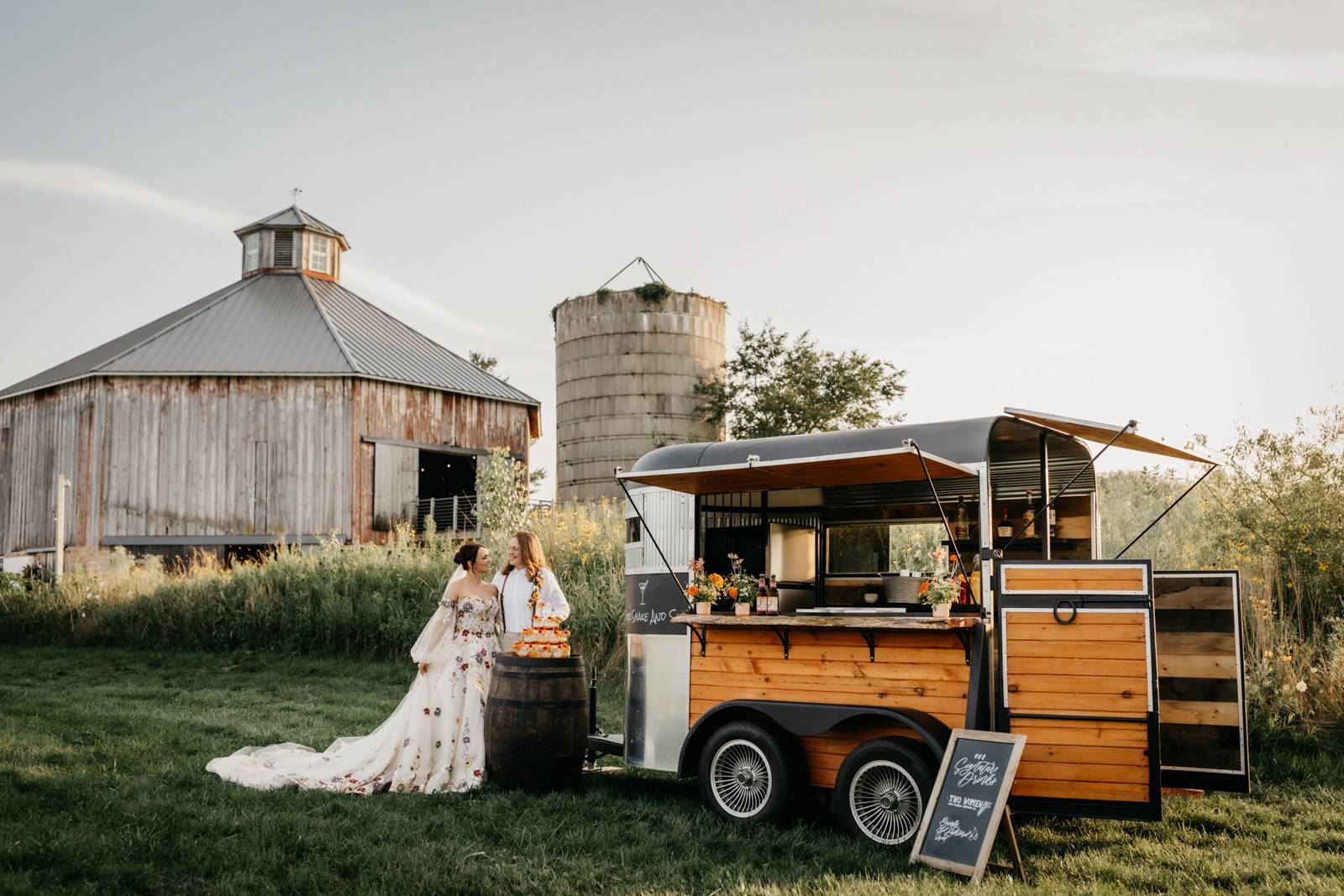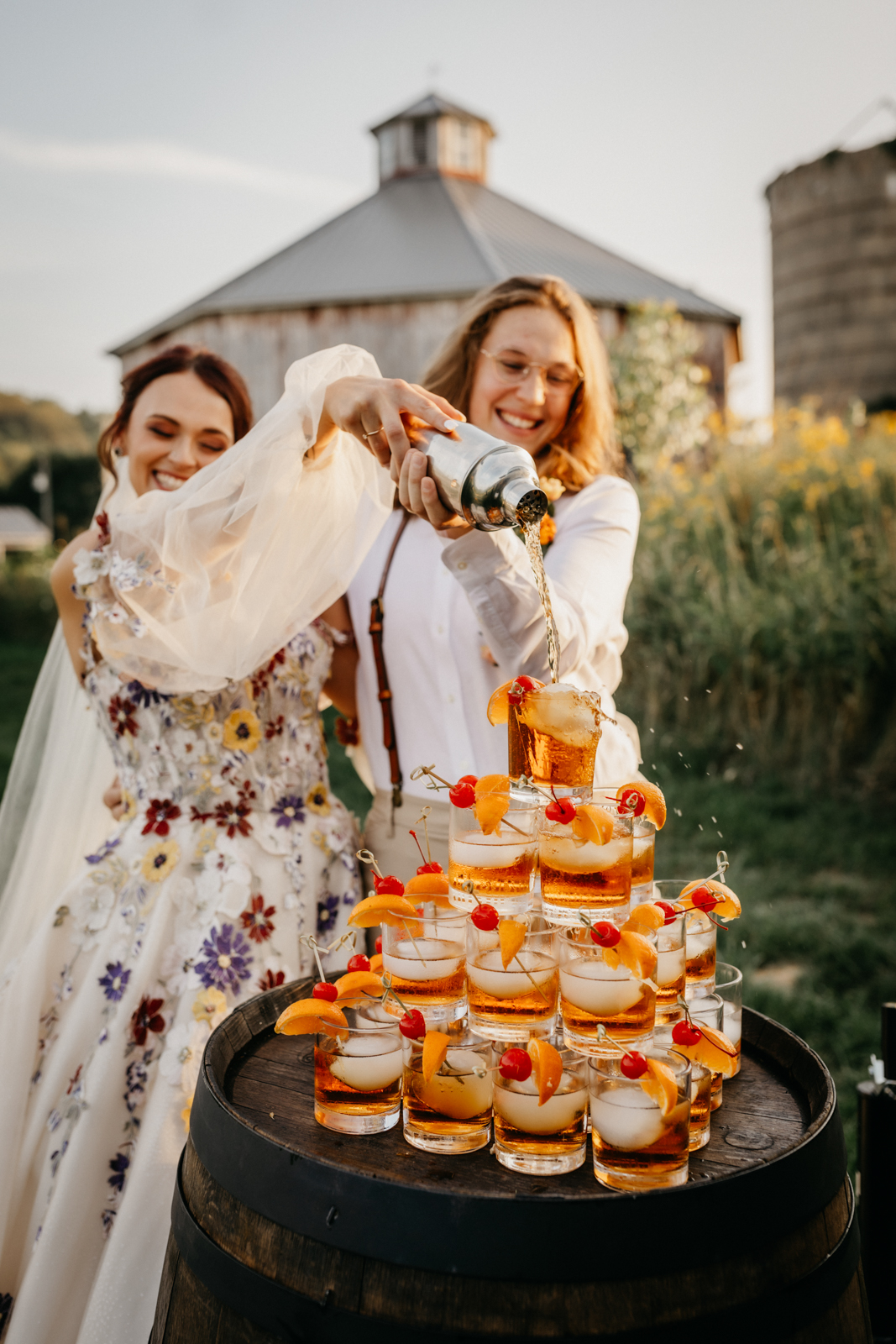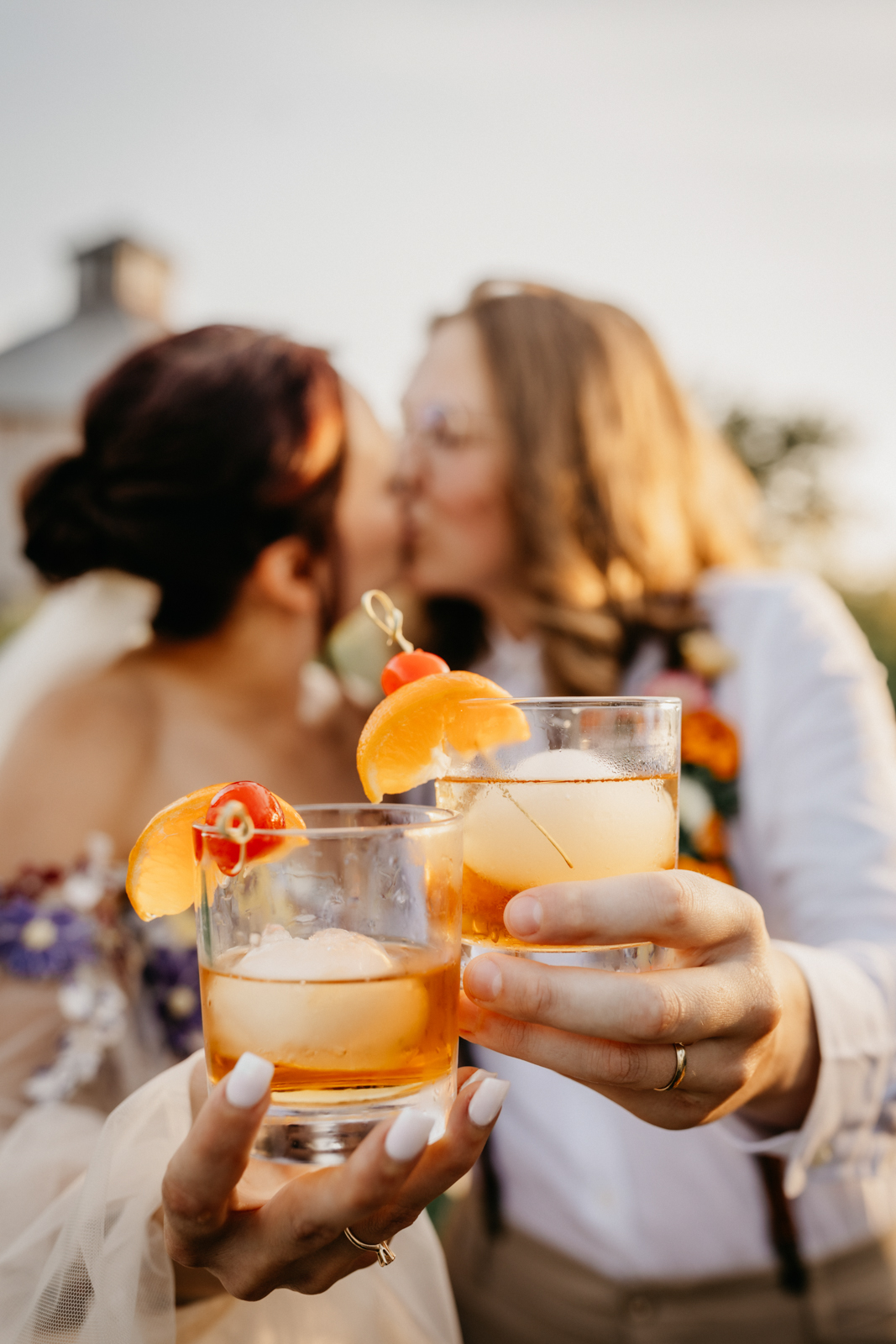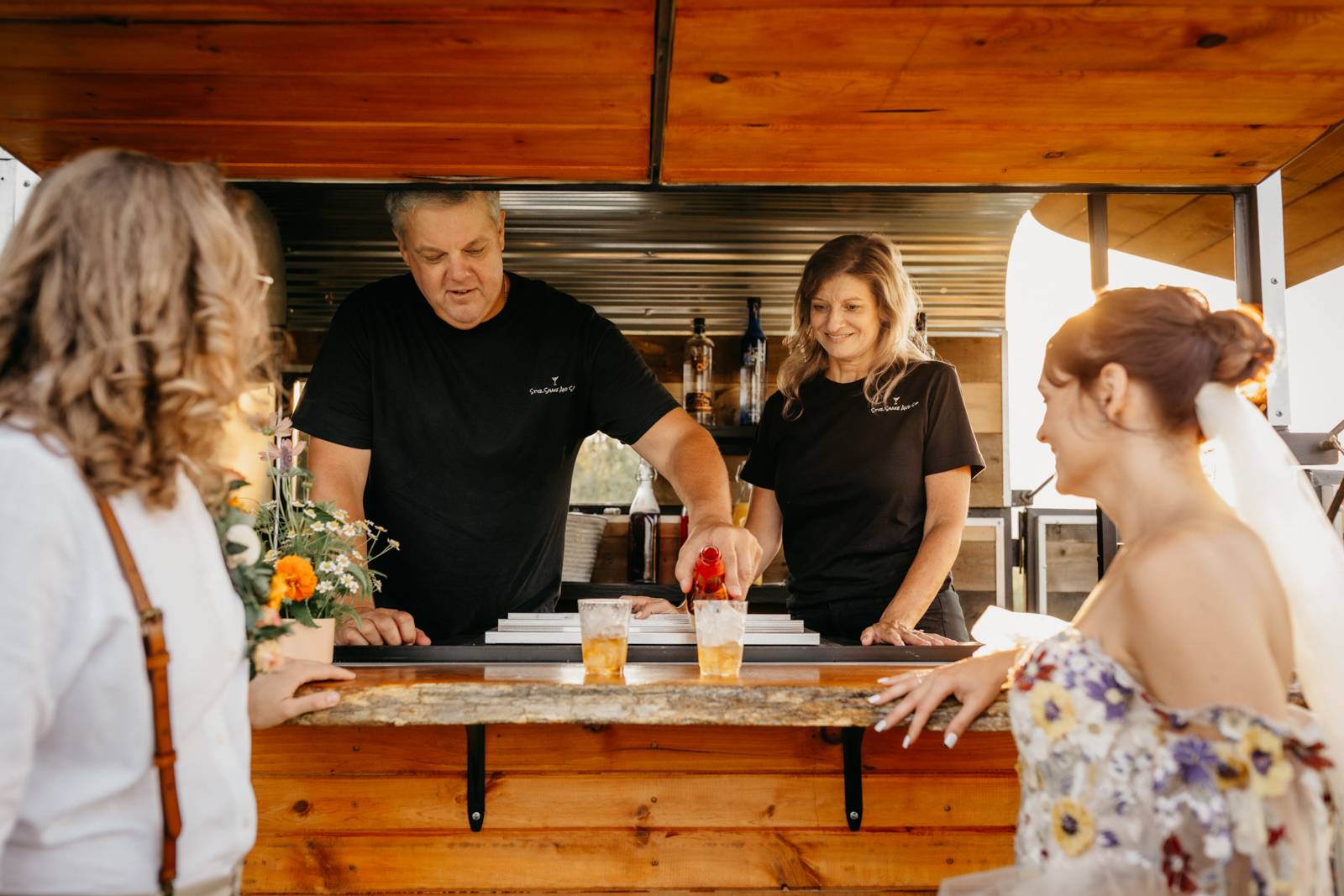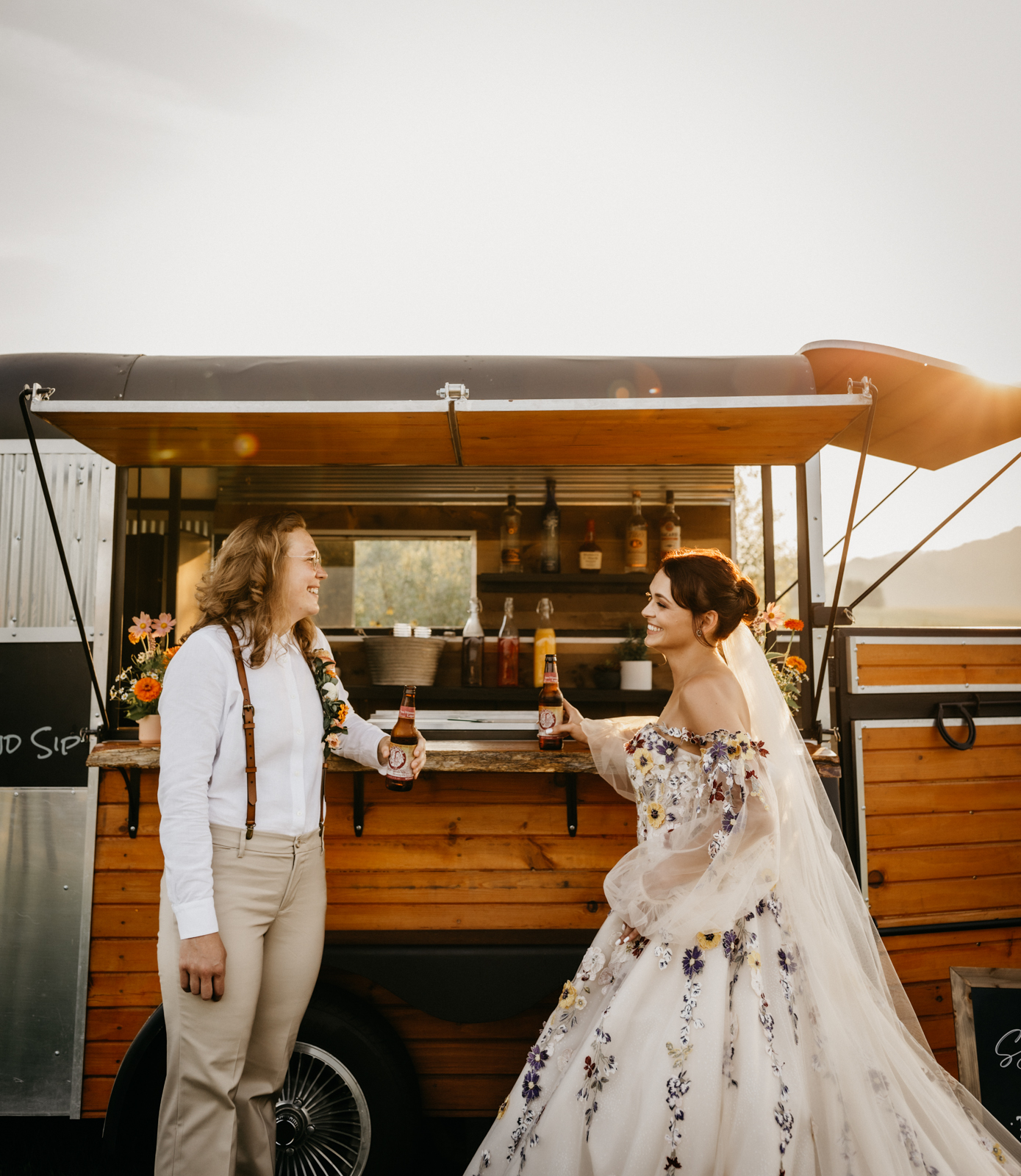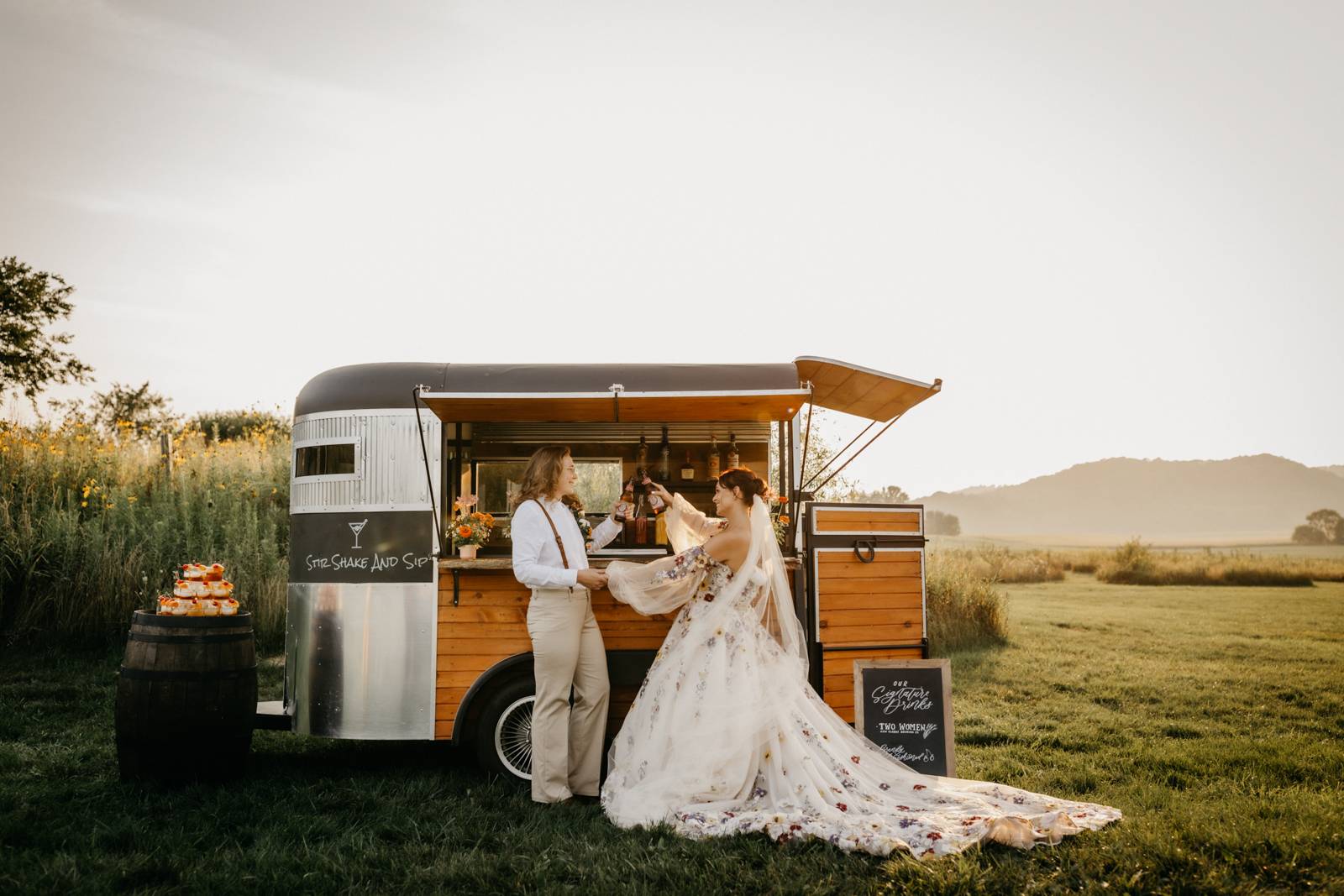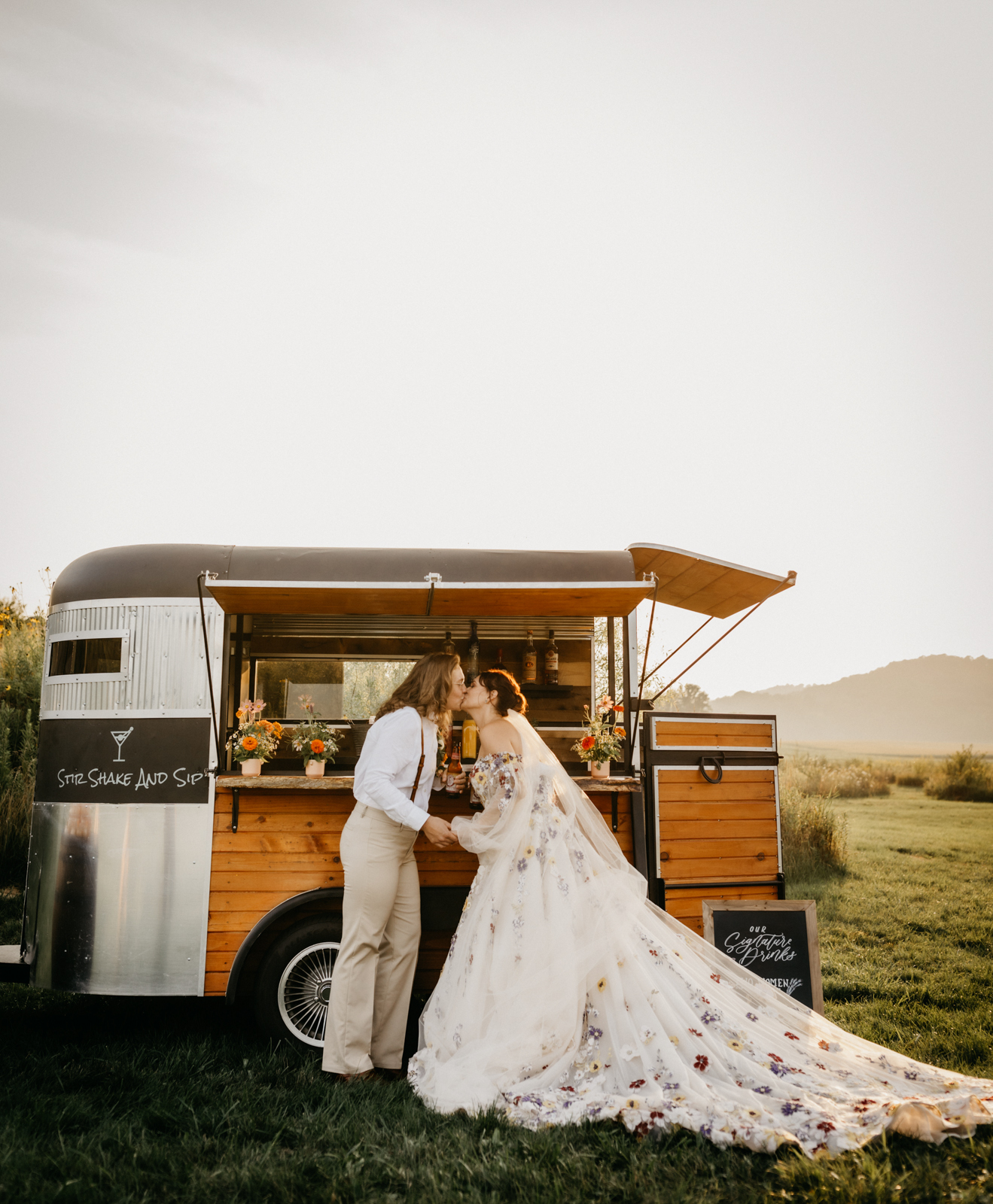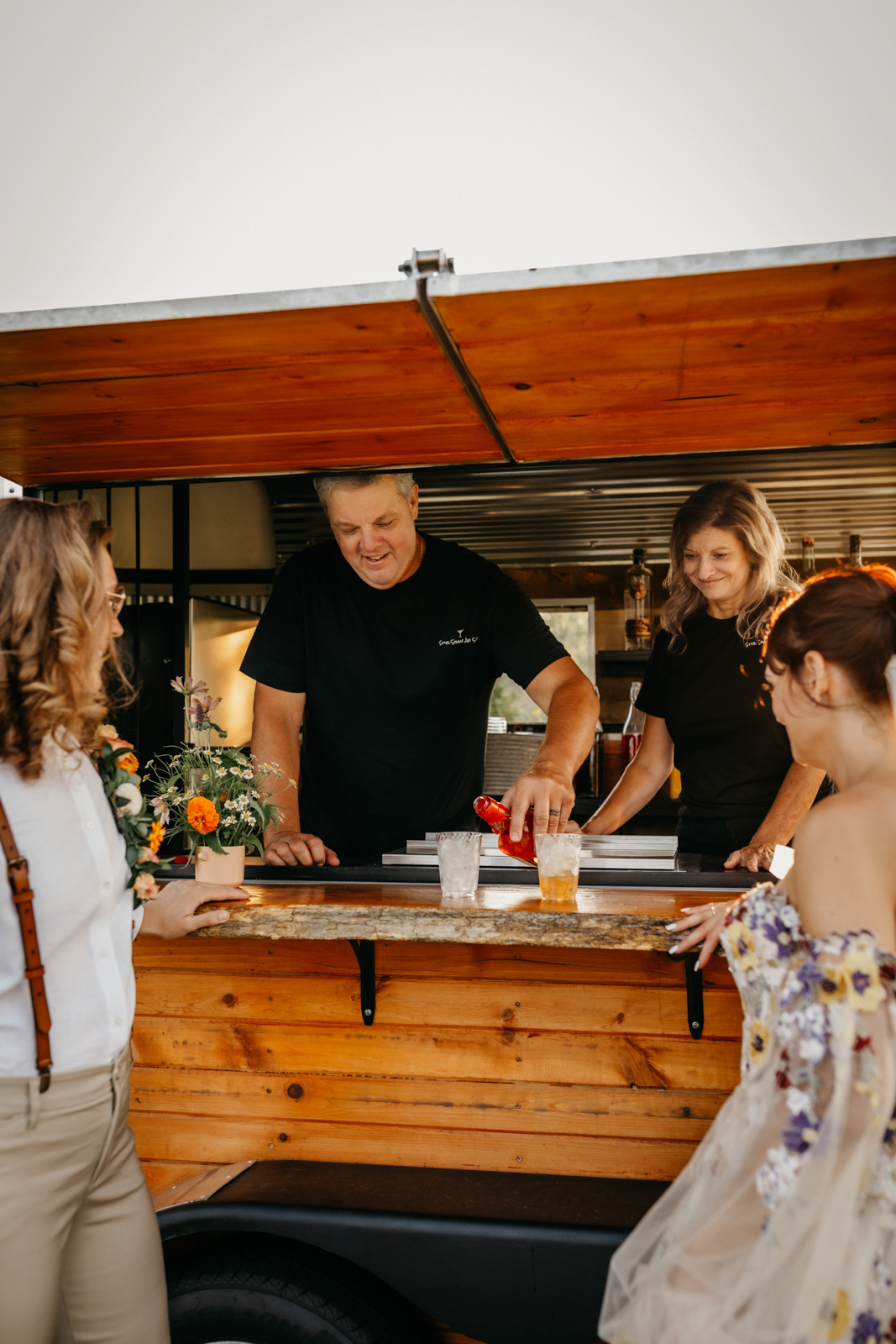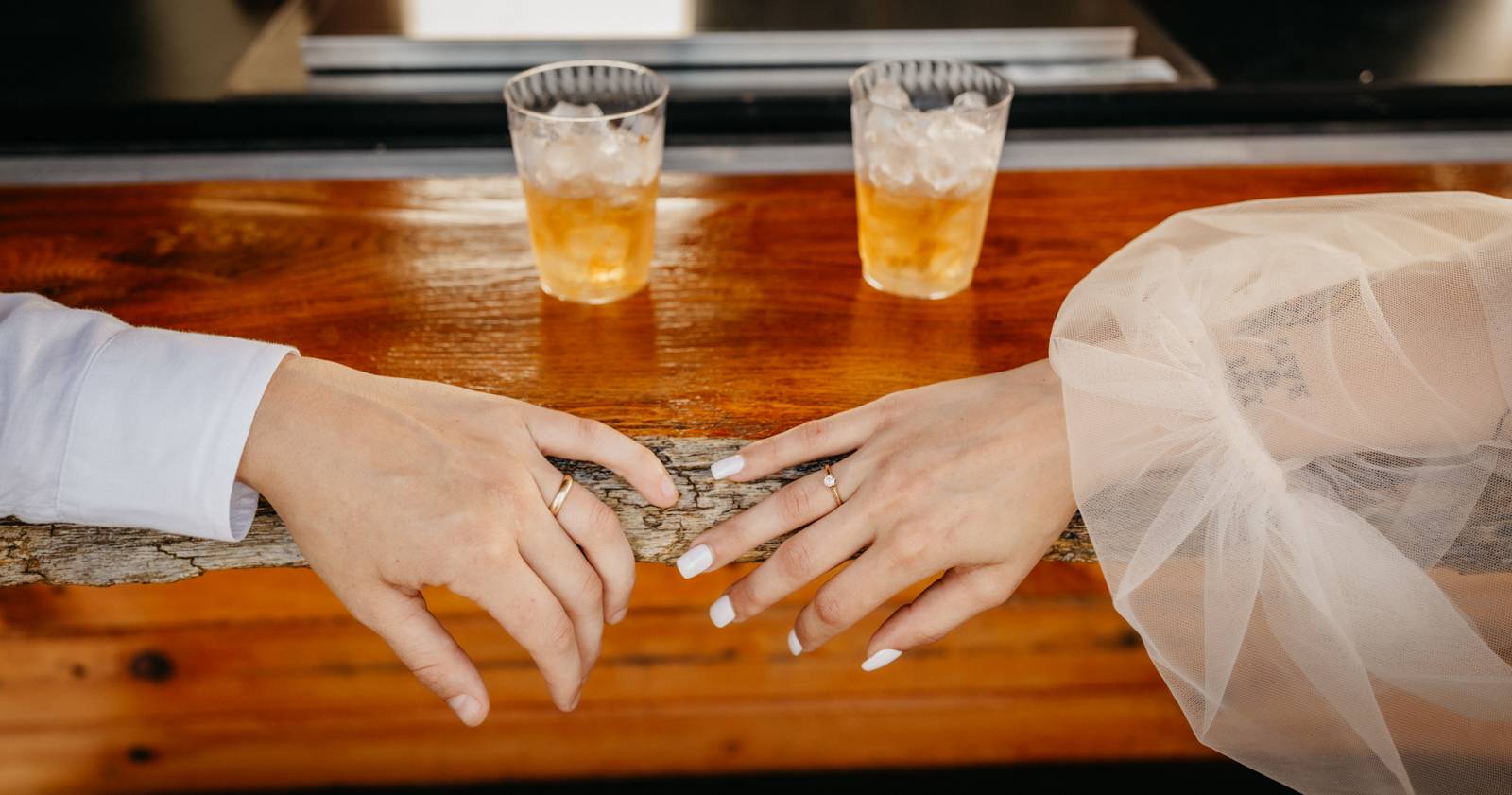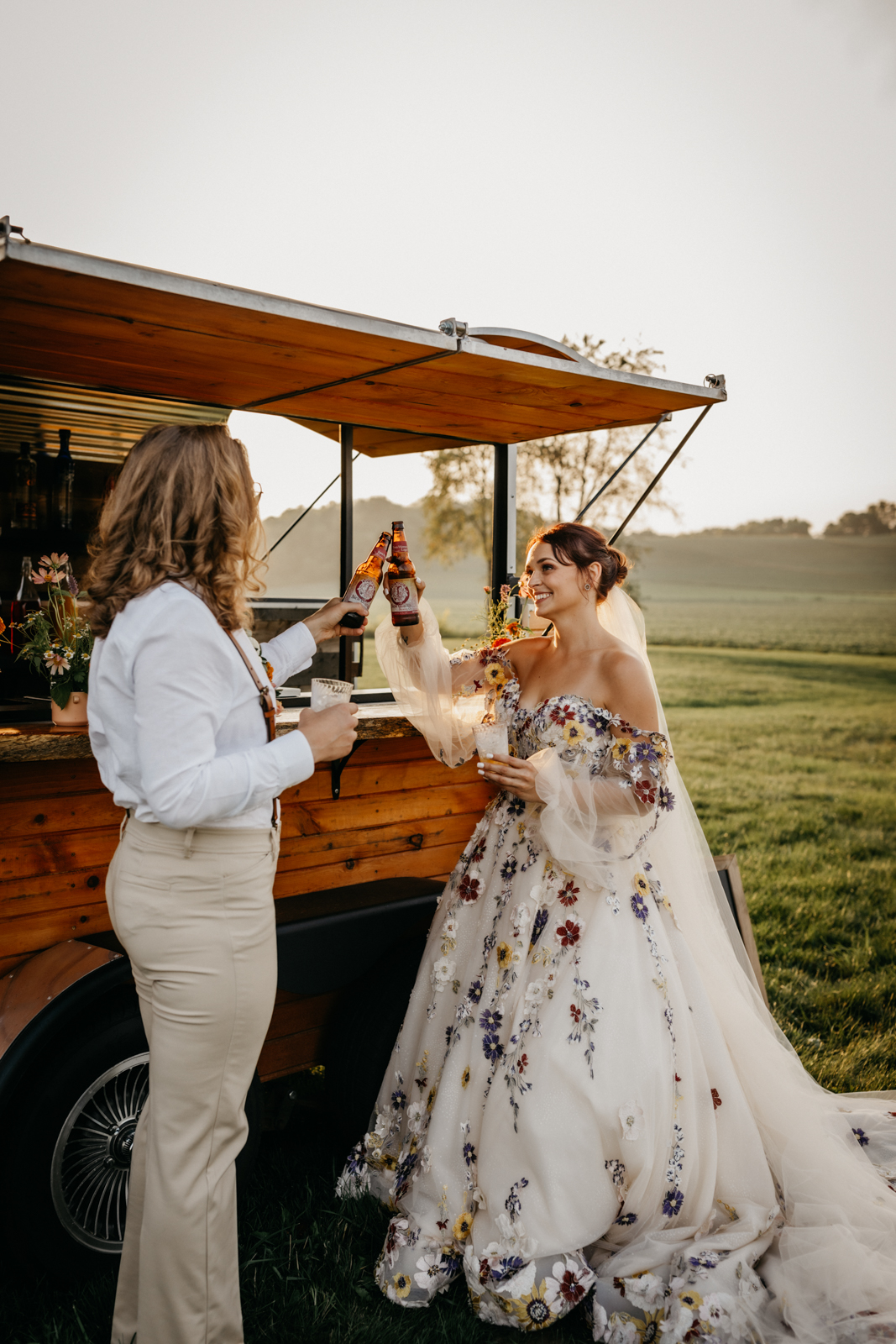 Cedar & Spice's fabricated planter box wall was the perfect foundation for this fun, impactful escort card display. Aptly titled "I'm a Sucker for You," the display featured edible dried floral sucker favors from Lily's Magical Treats to guide guests to their seats and provide a sweet snack after the celebration!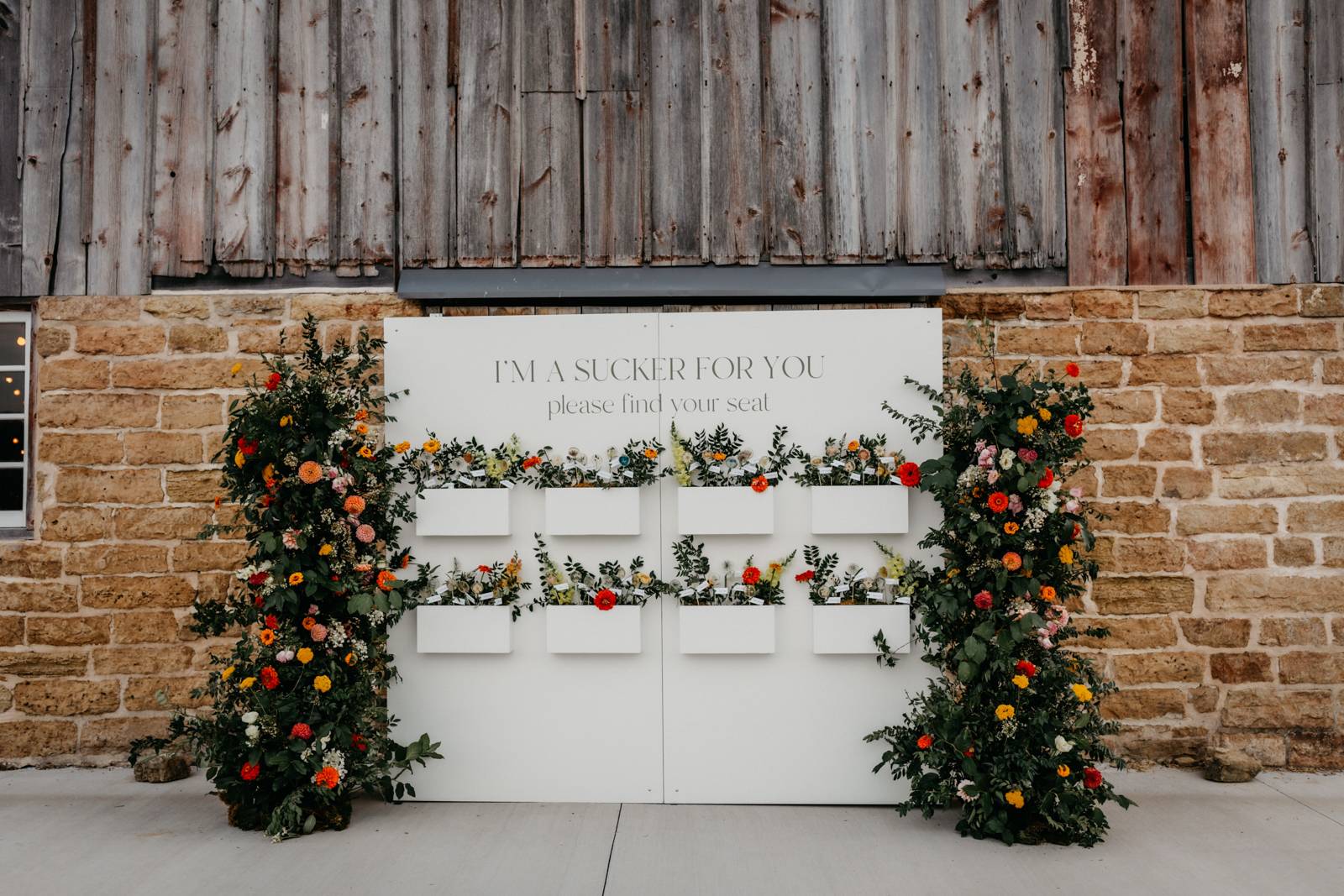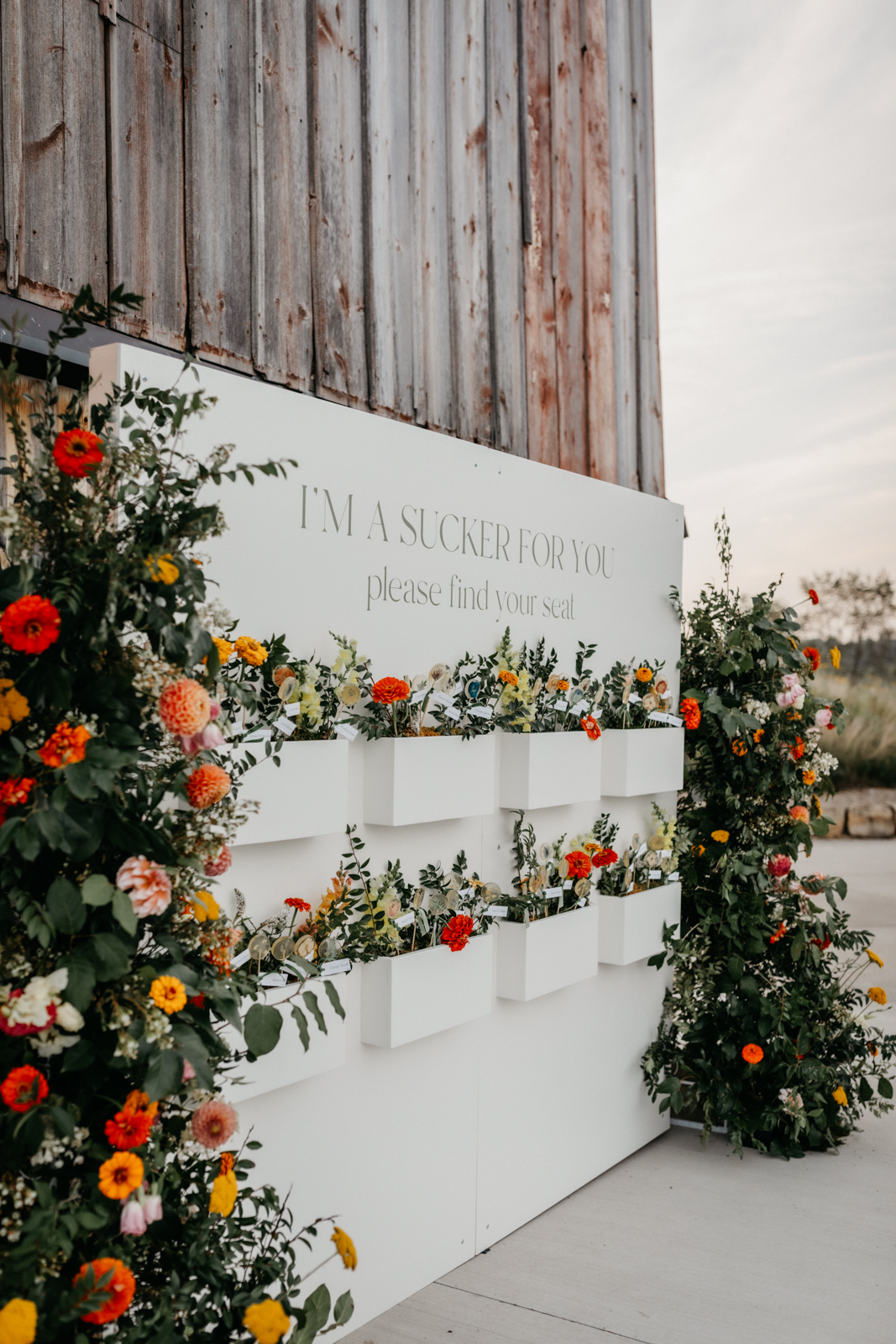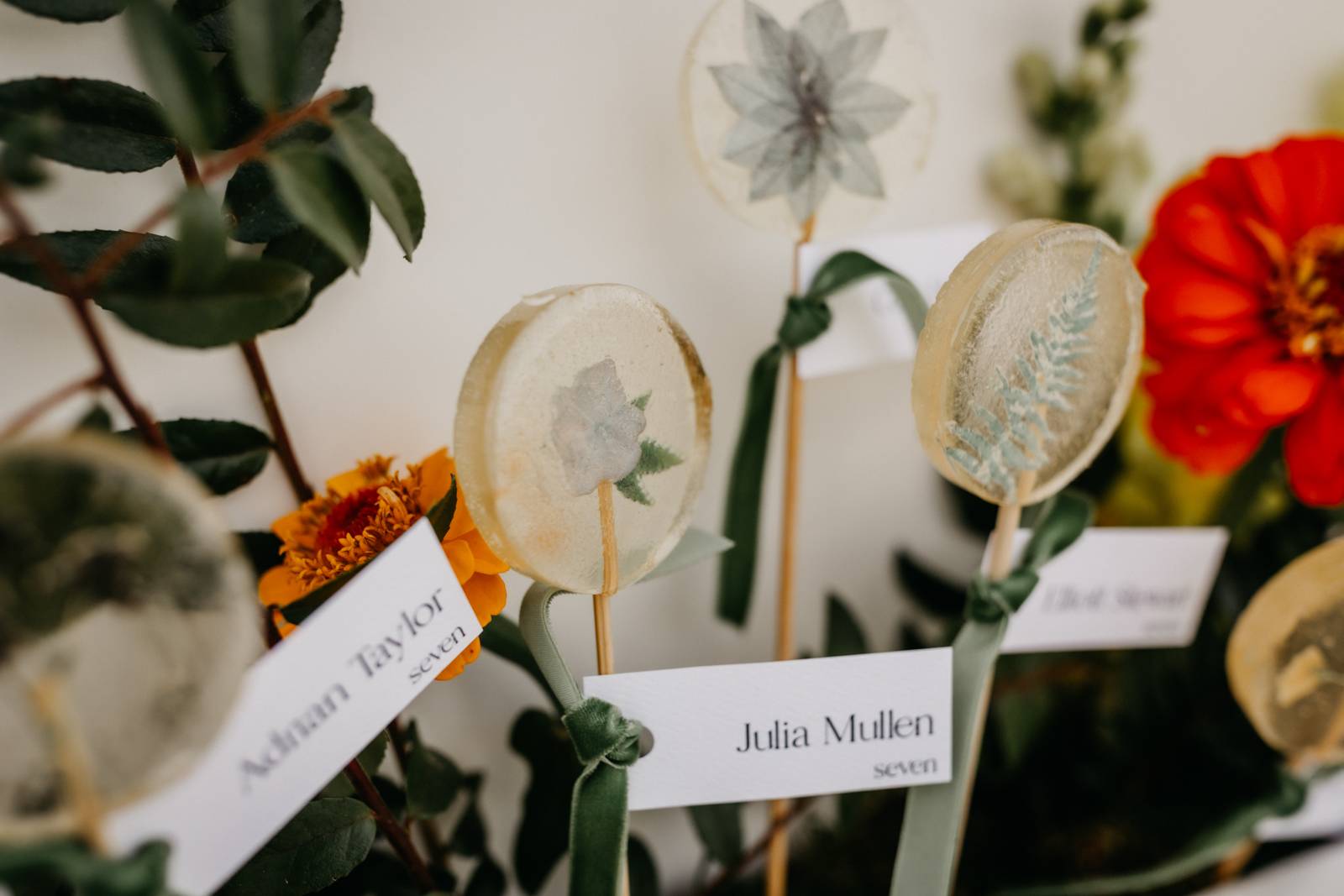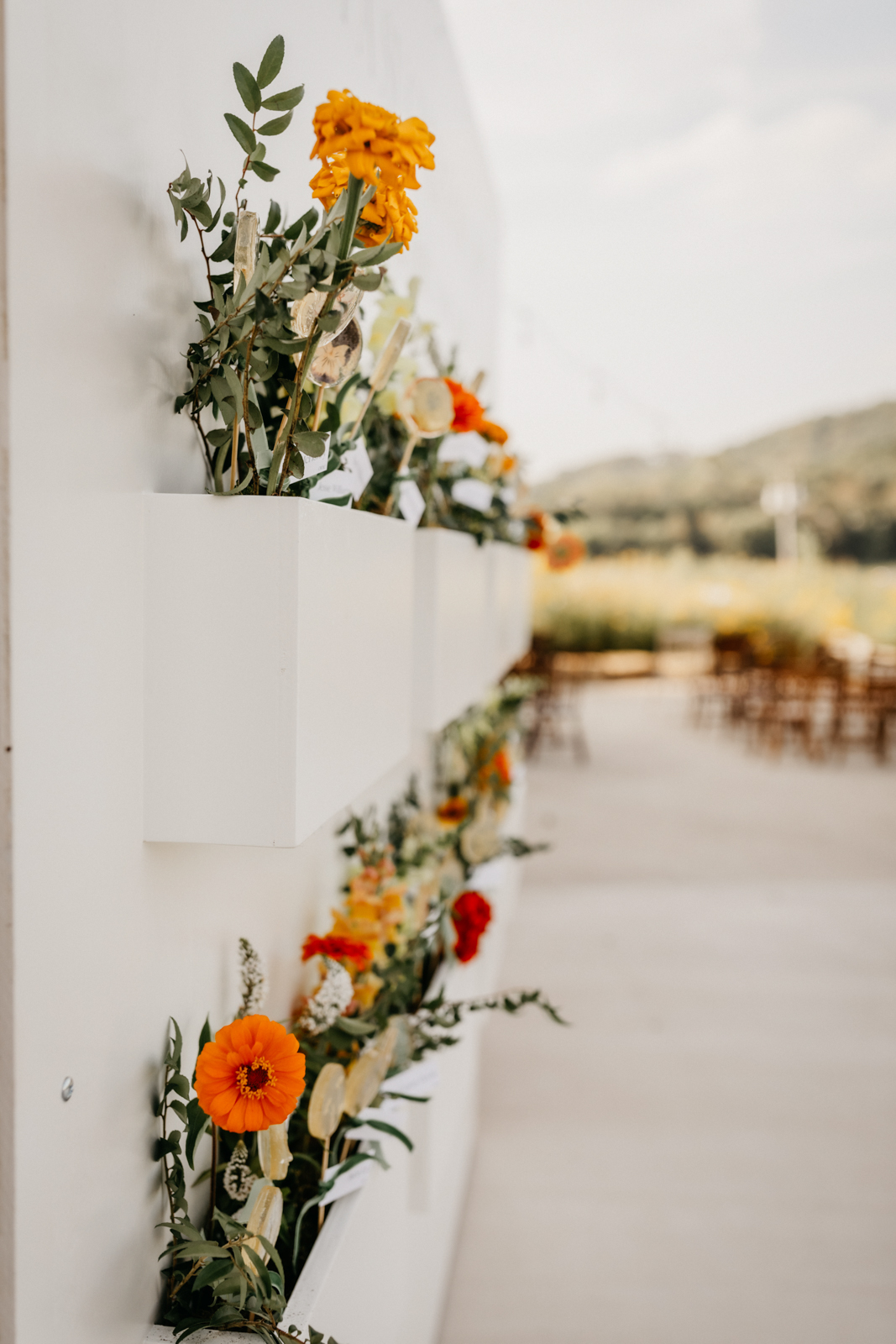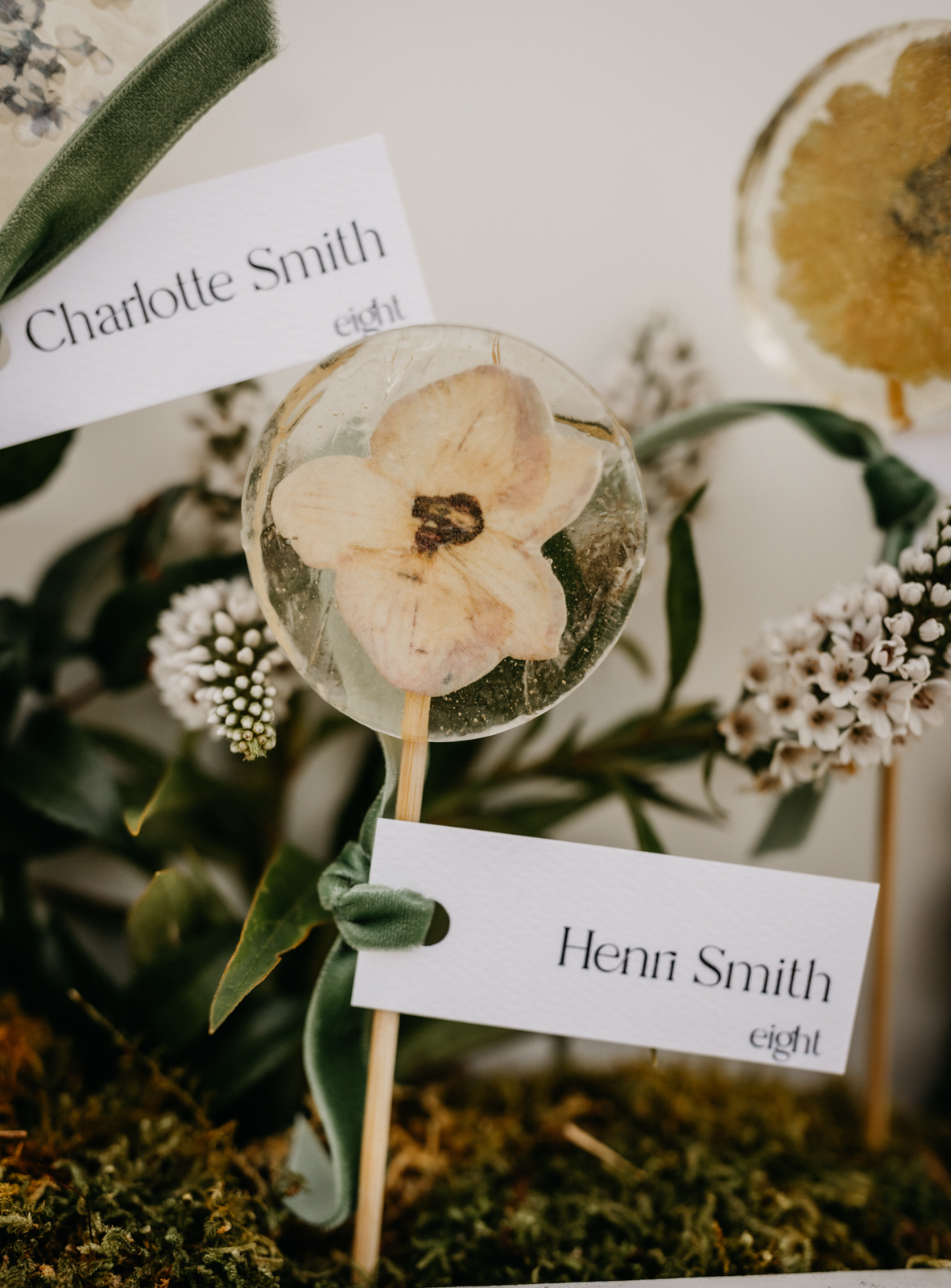 From a simple two-tiered cake design decorated with colorful loose blooms and complementing fluffy white cupcakes to sugar cookies baked with edible florals, Sandy Kakes created a dessert table that was almost too pretty to eat!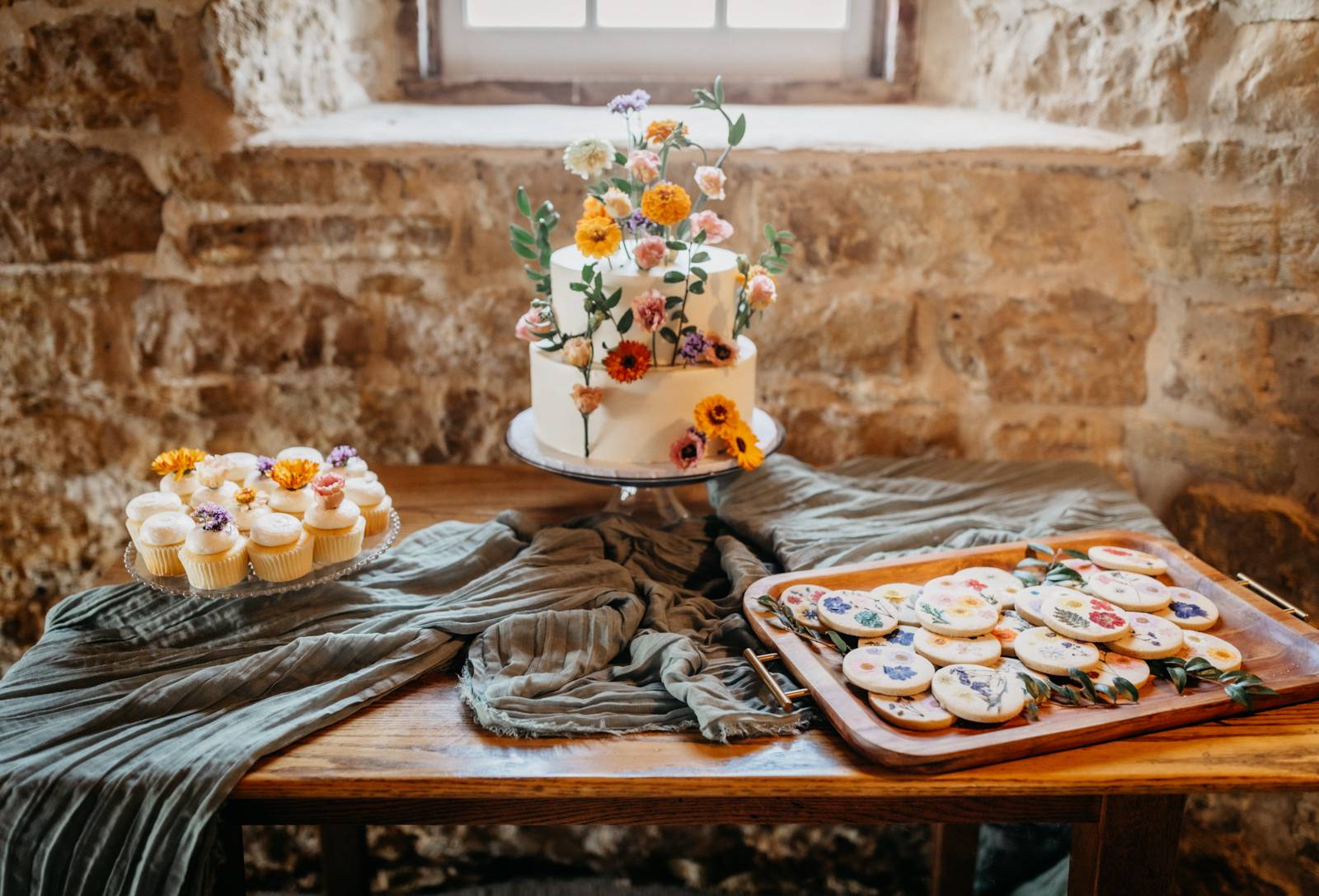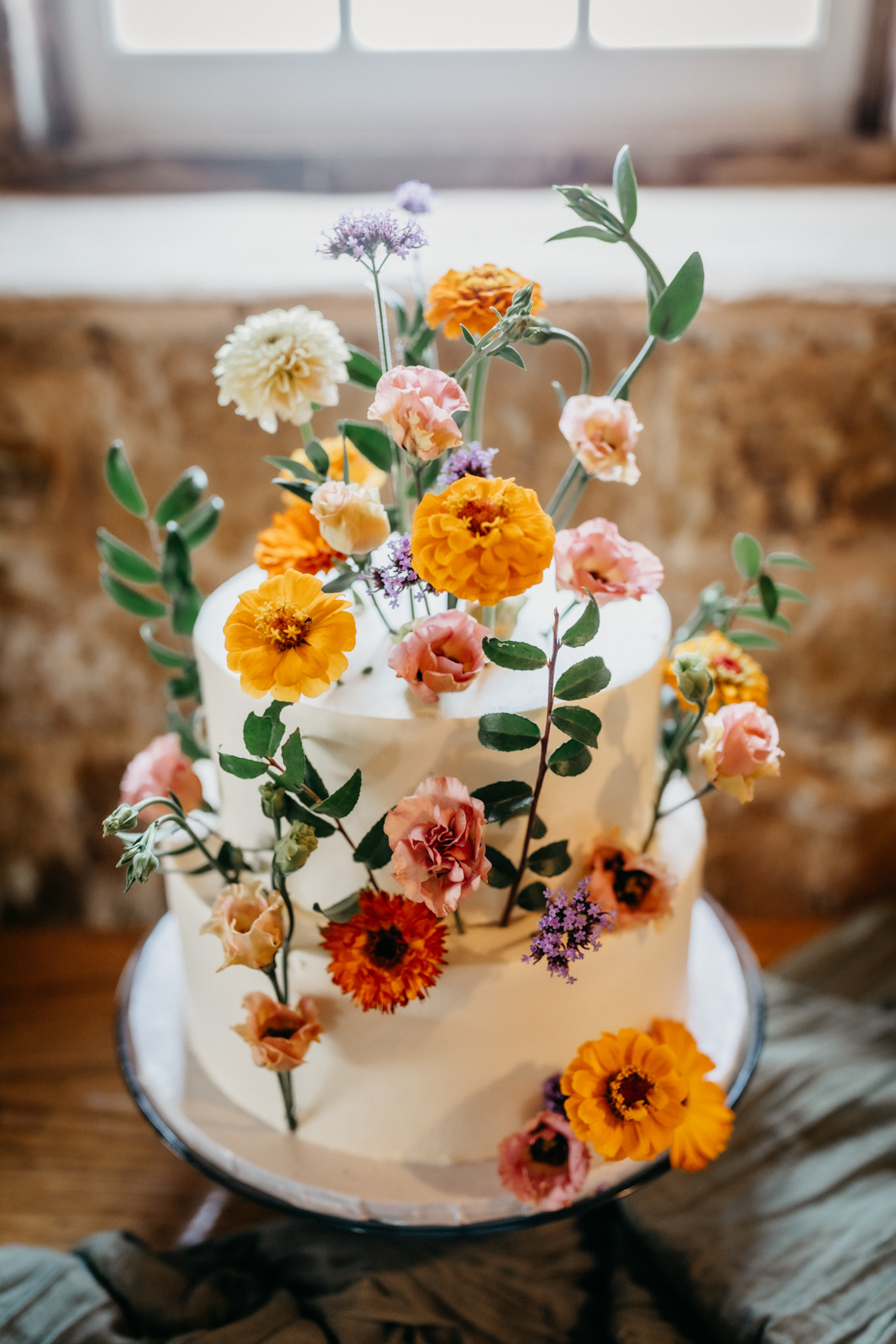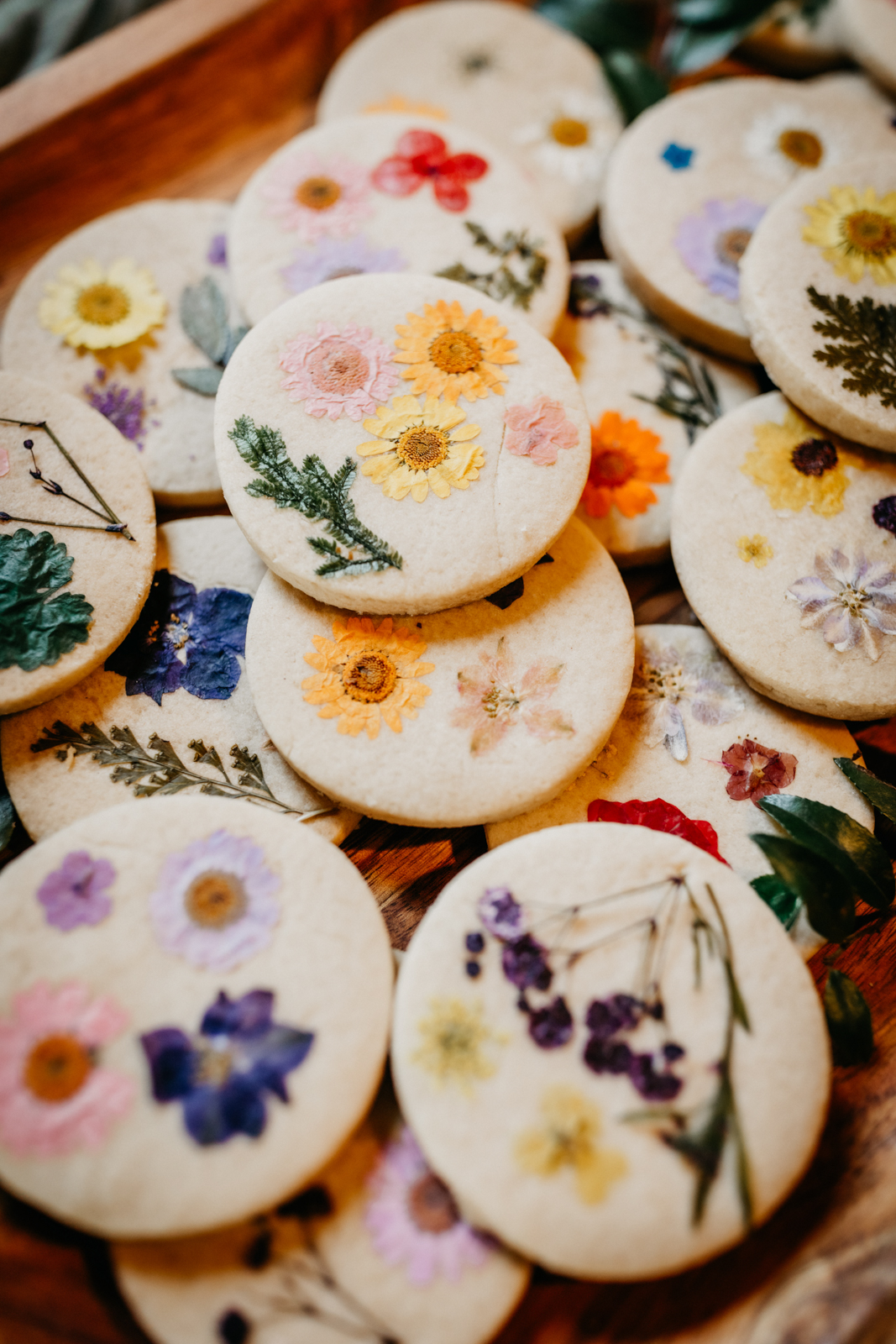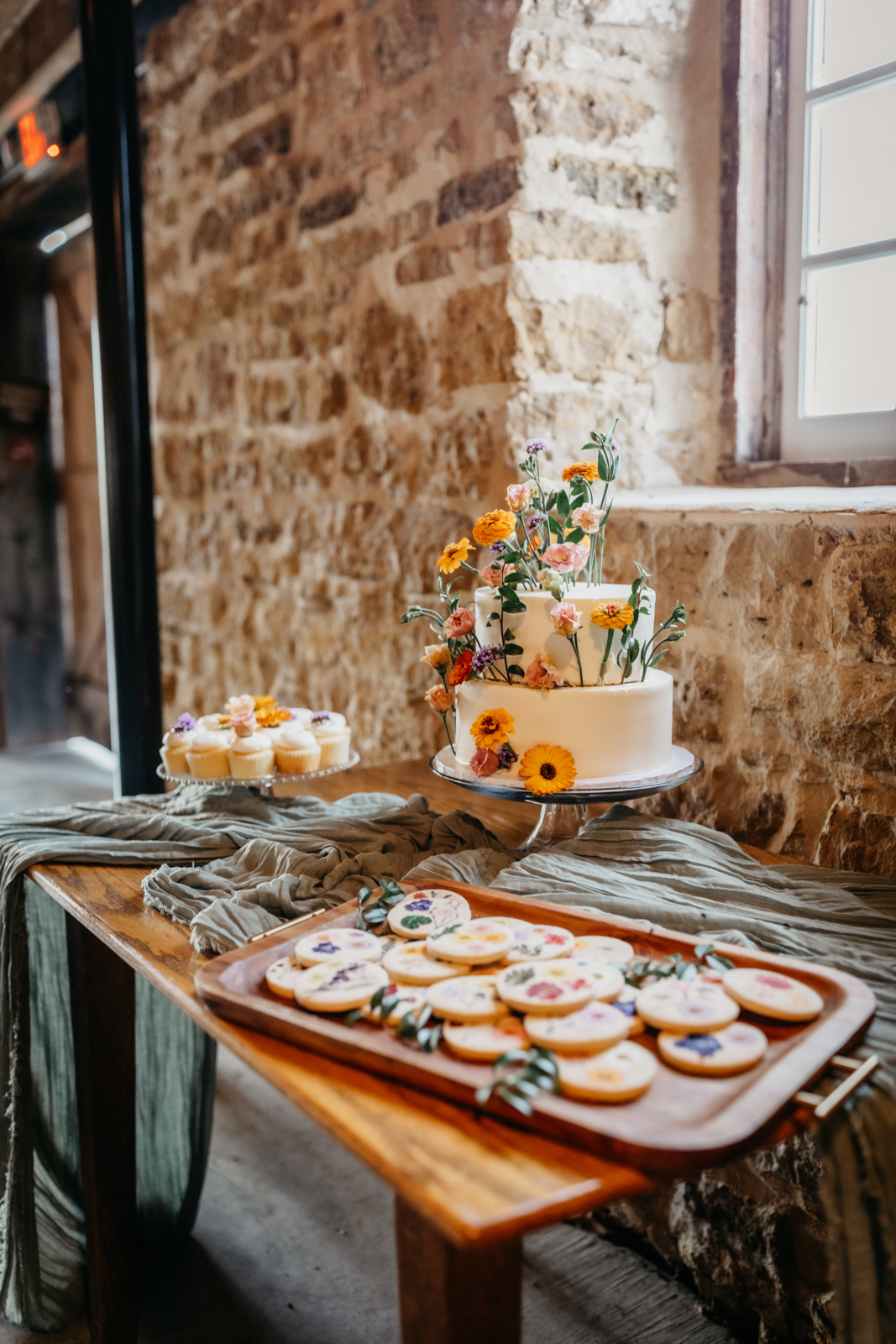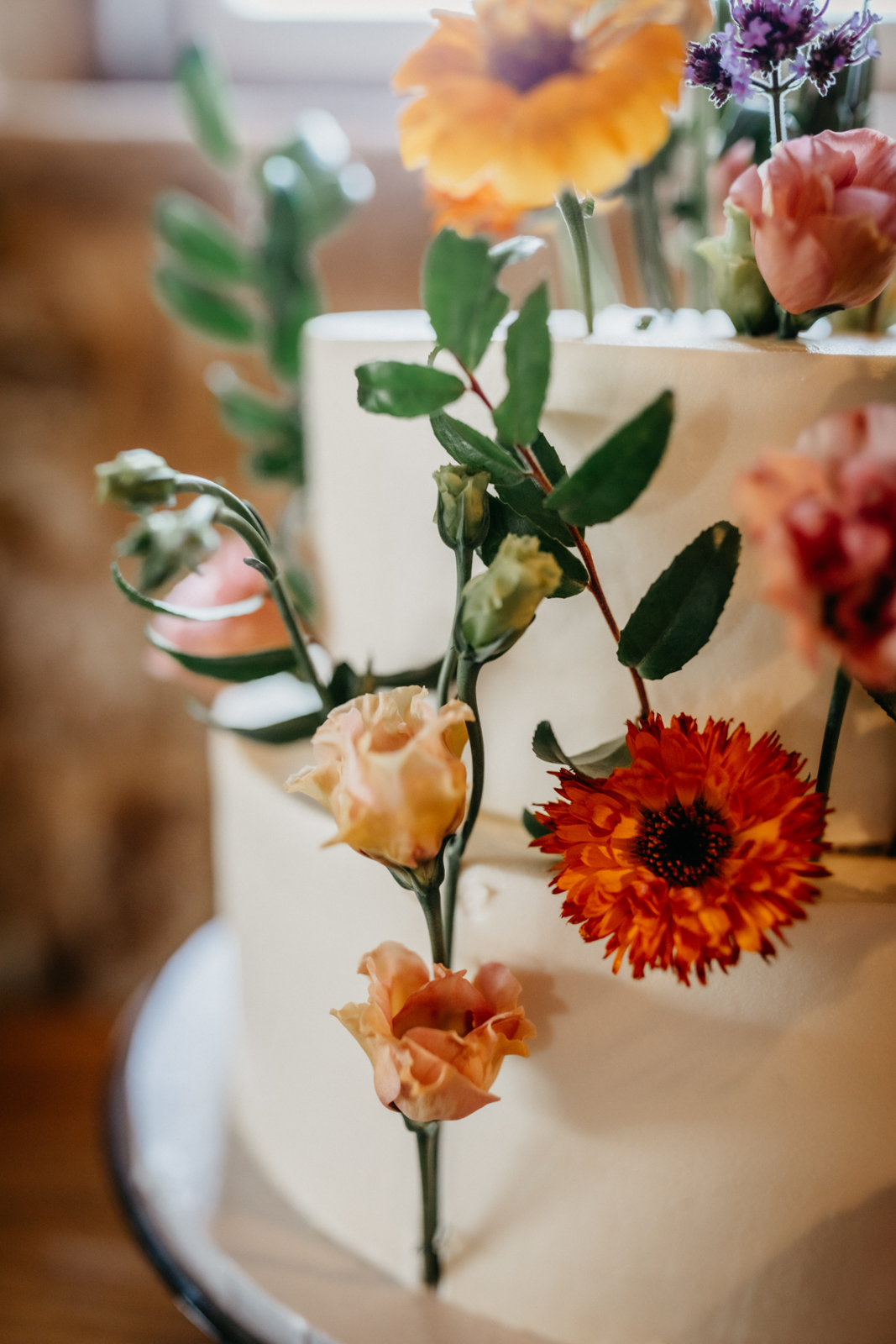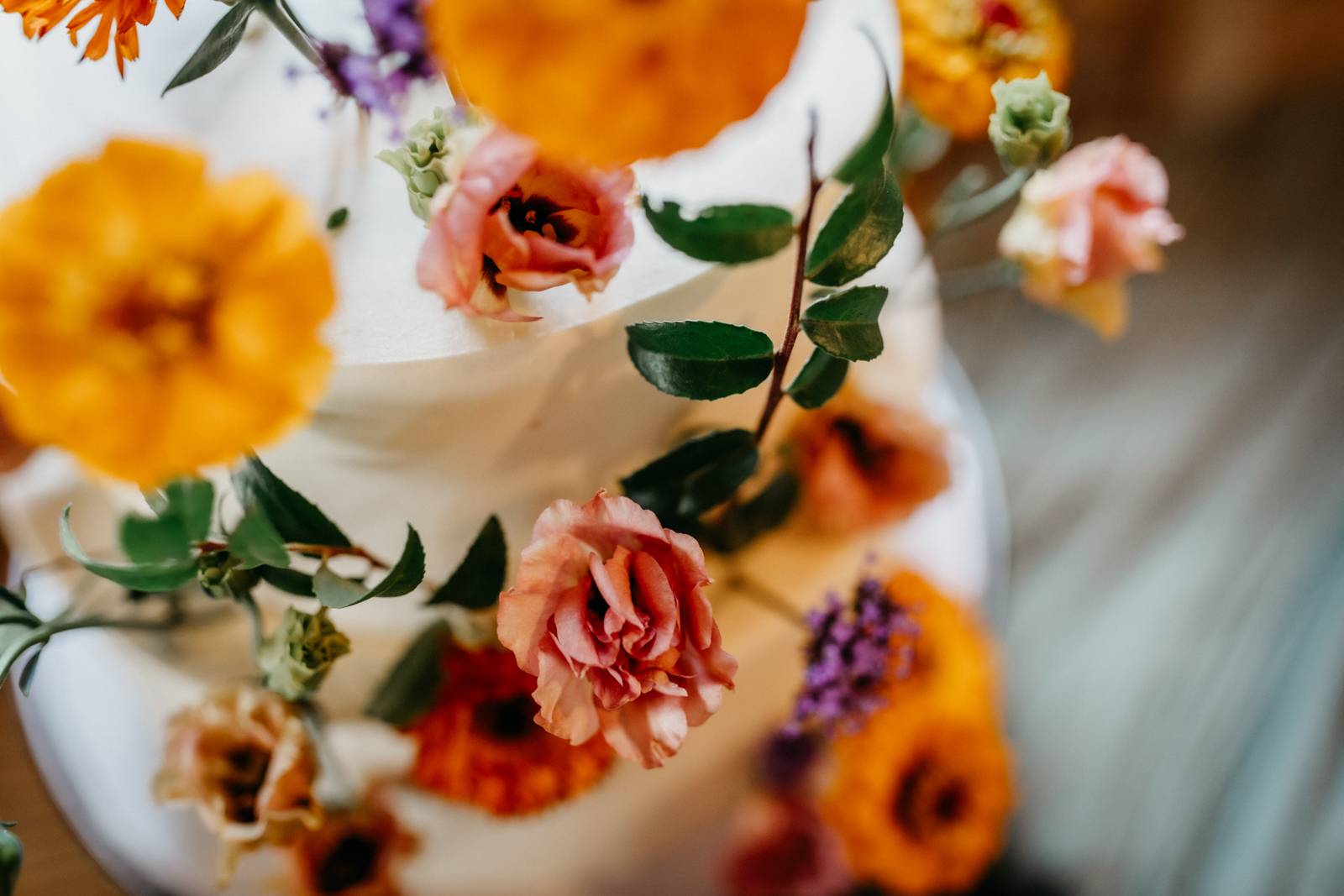 Copper Feather Events plans stylish and fun celebrations that thoughtfully reflect couples' unique love stories. Their expert design and coordination skills brought this creative vision (and all of its bold colors and rustic charm) to life.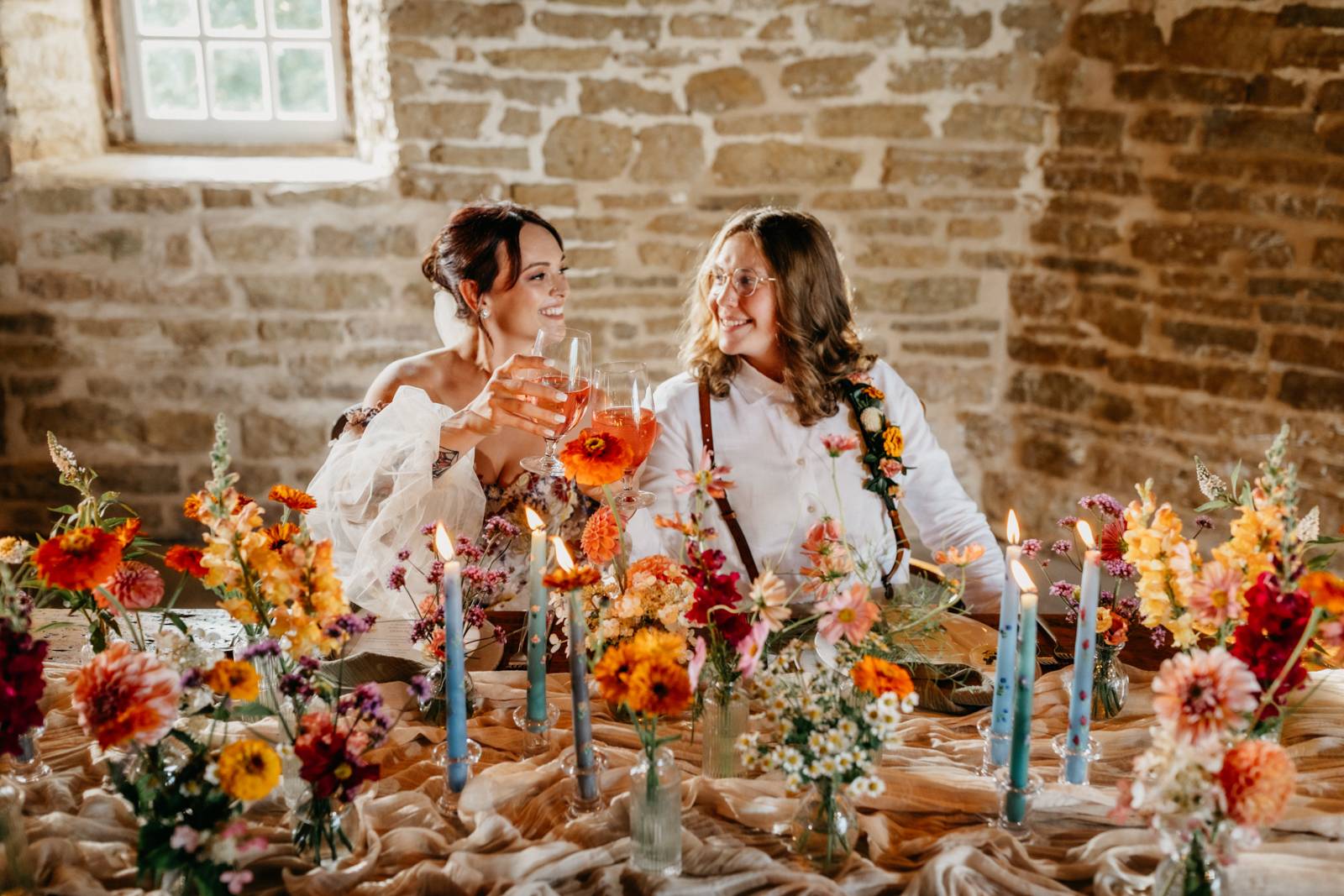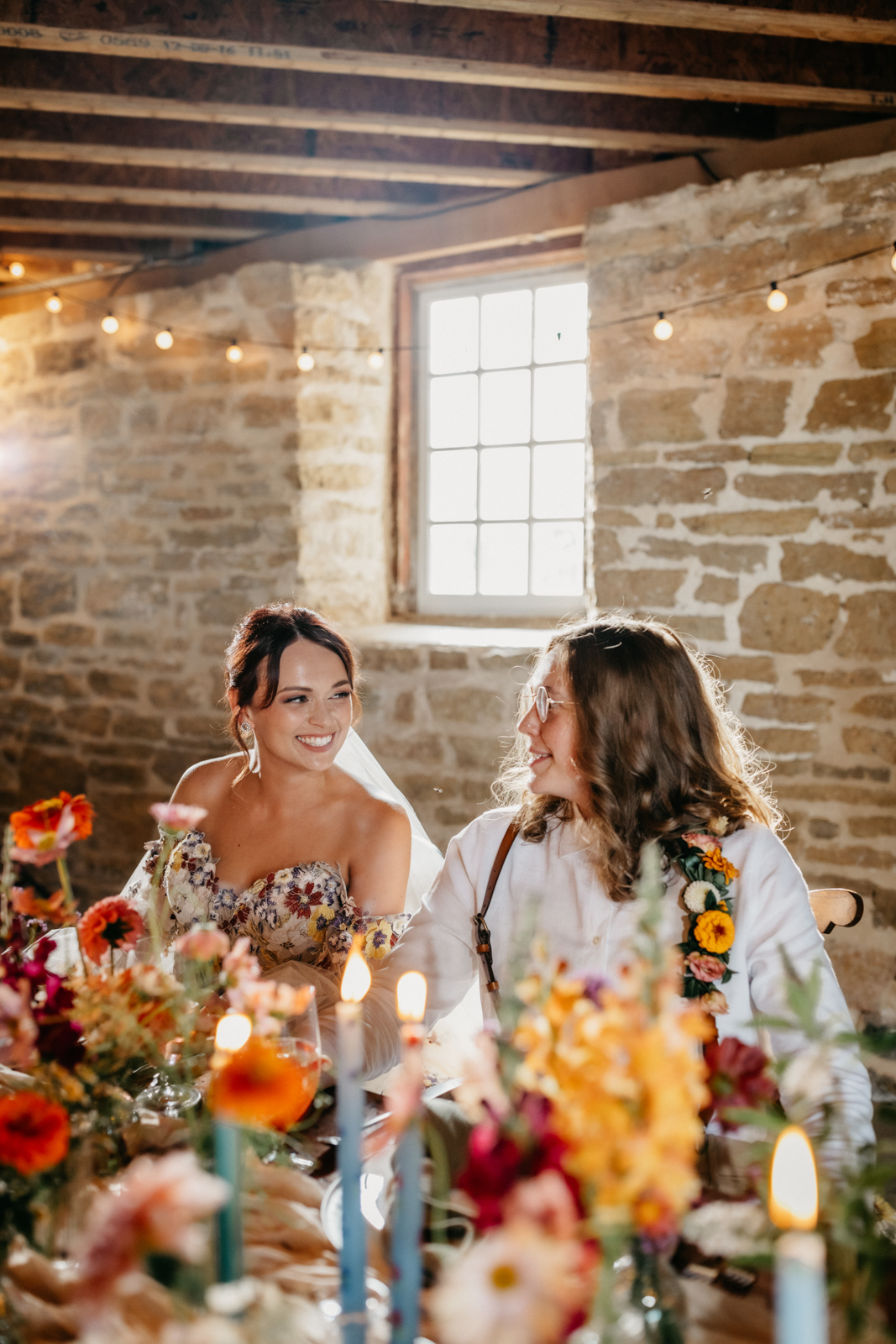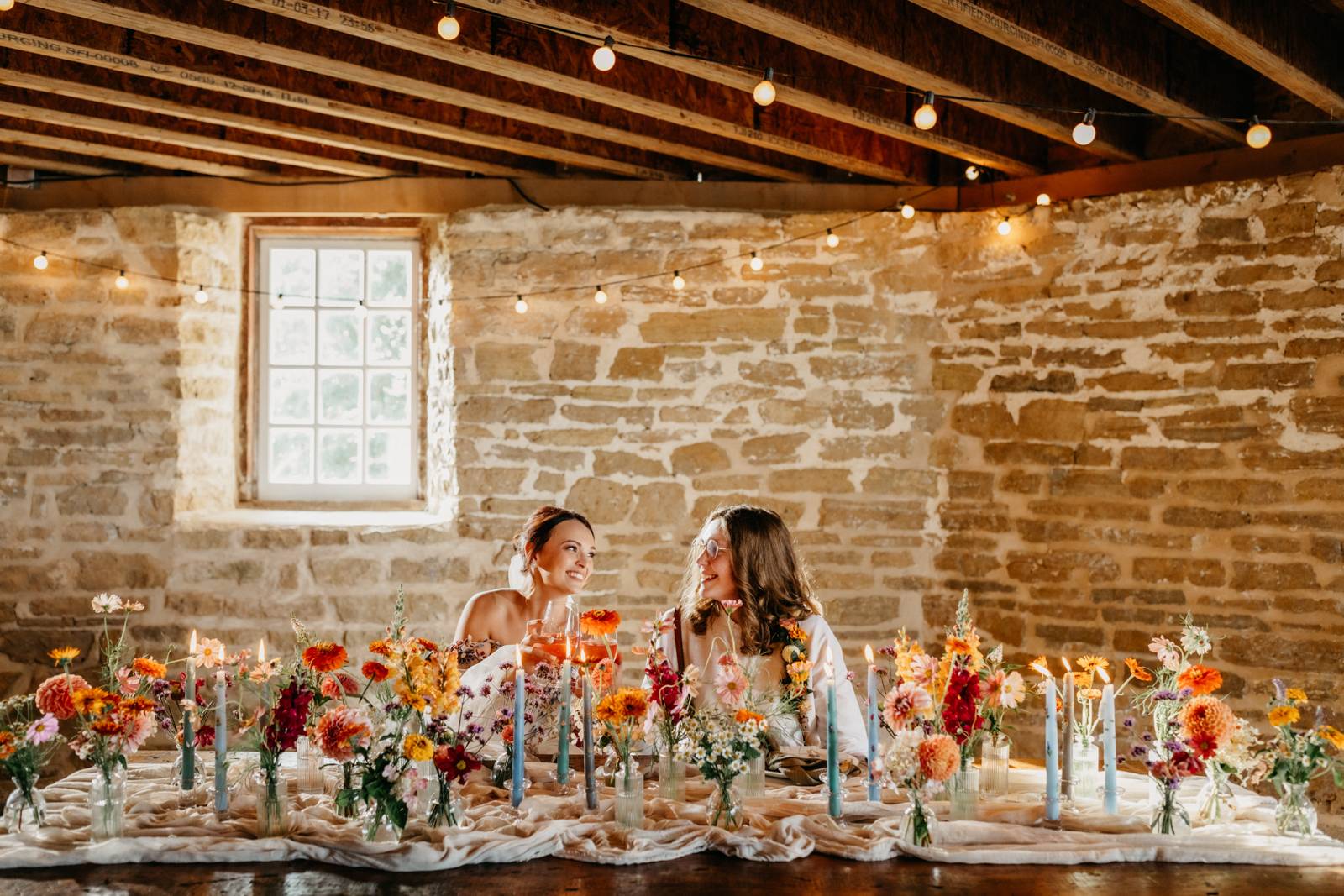 Nestled in the scenic Driftless Region an hour west of Madison, The Octagon Barn provides authentic charm dating back to its original construction in 1892. Its rustic barn and gorgeous surrounding property created the ideal scene for this wildflower-inspired country celebration. Enjoy unforgettable views, stunning sunsets, and a genuine Wisconsin wedding experience at their rural, one-of-a-kind location.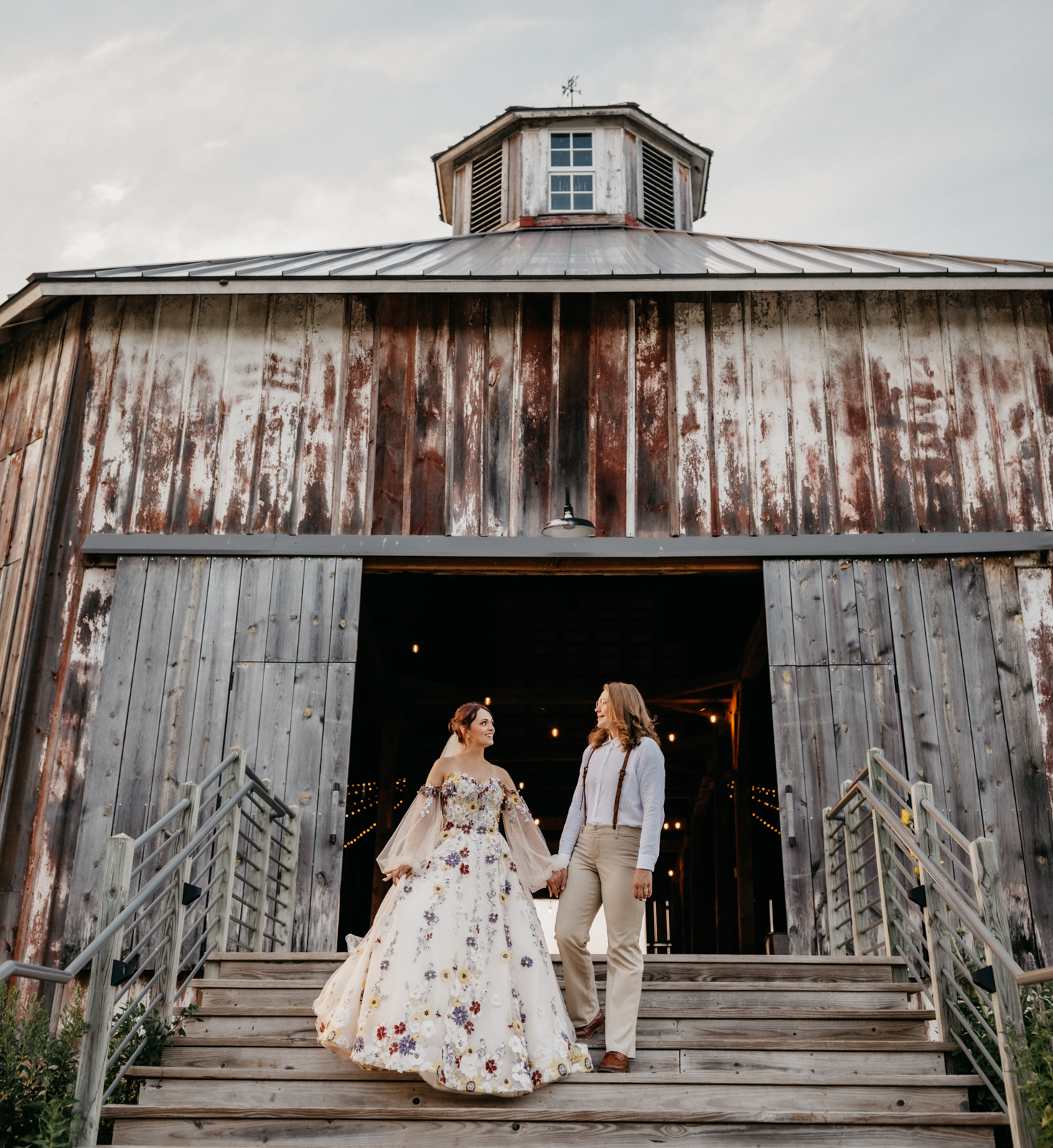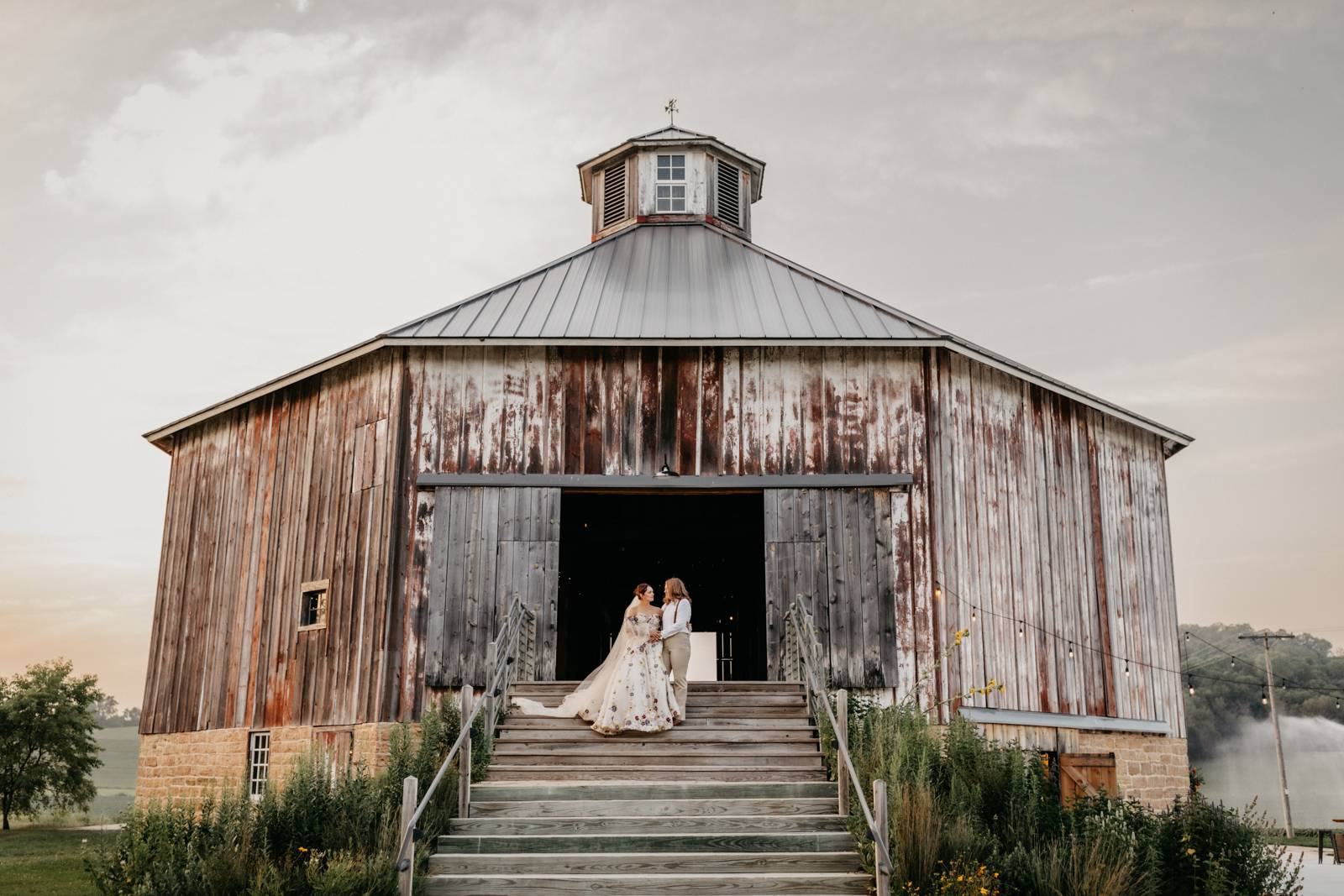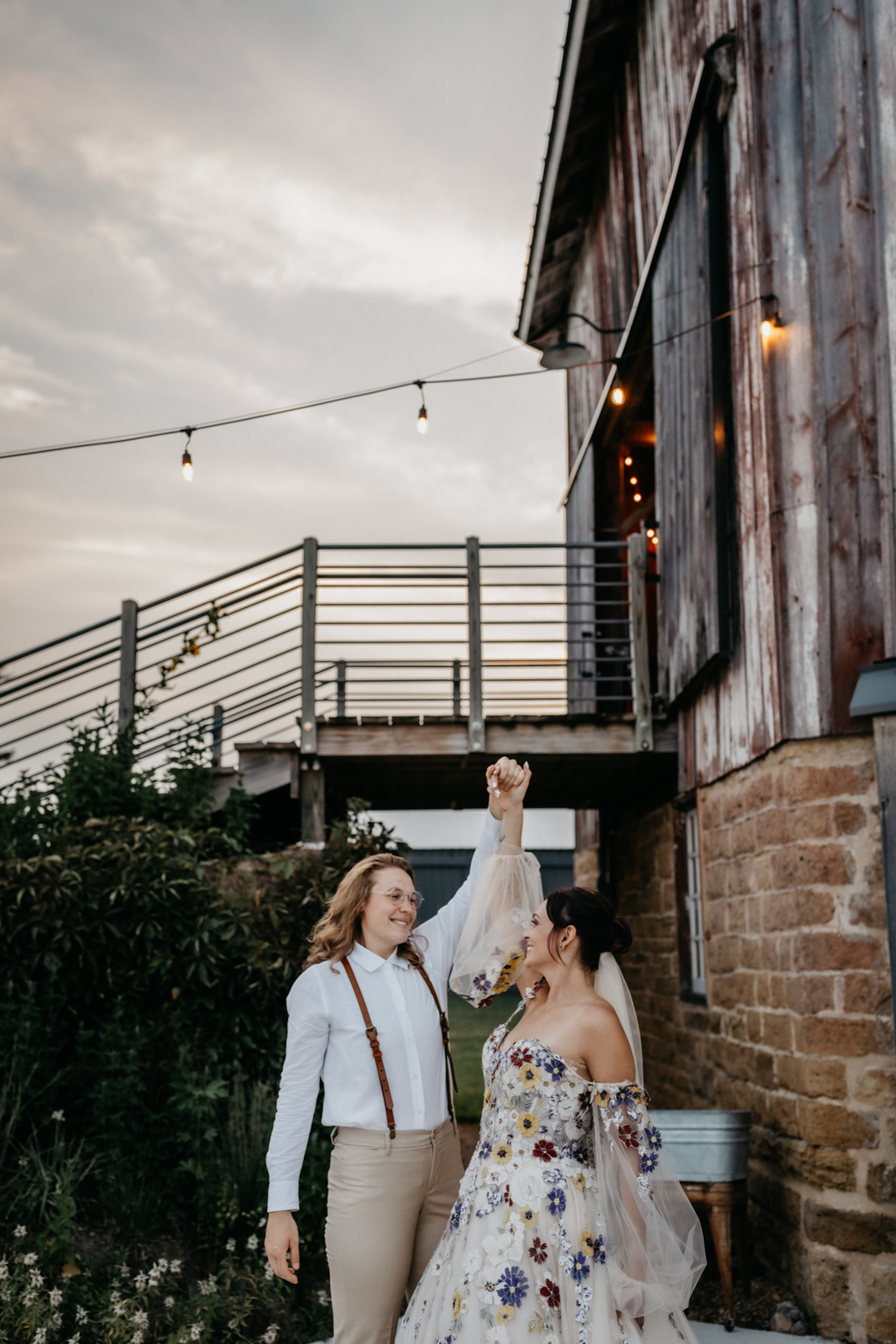 Rhonda Rogers Photography beautifully and expertly captured the feel and details of this colorful wedding design, bringing to life the vibrant palette with her rich-toned editing style. She further portrayed this couple's love with her editorial photography approach steeped in film history.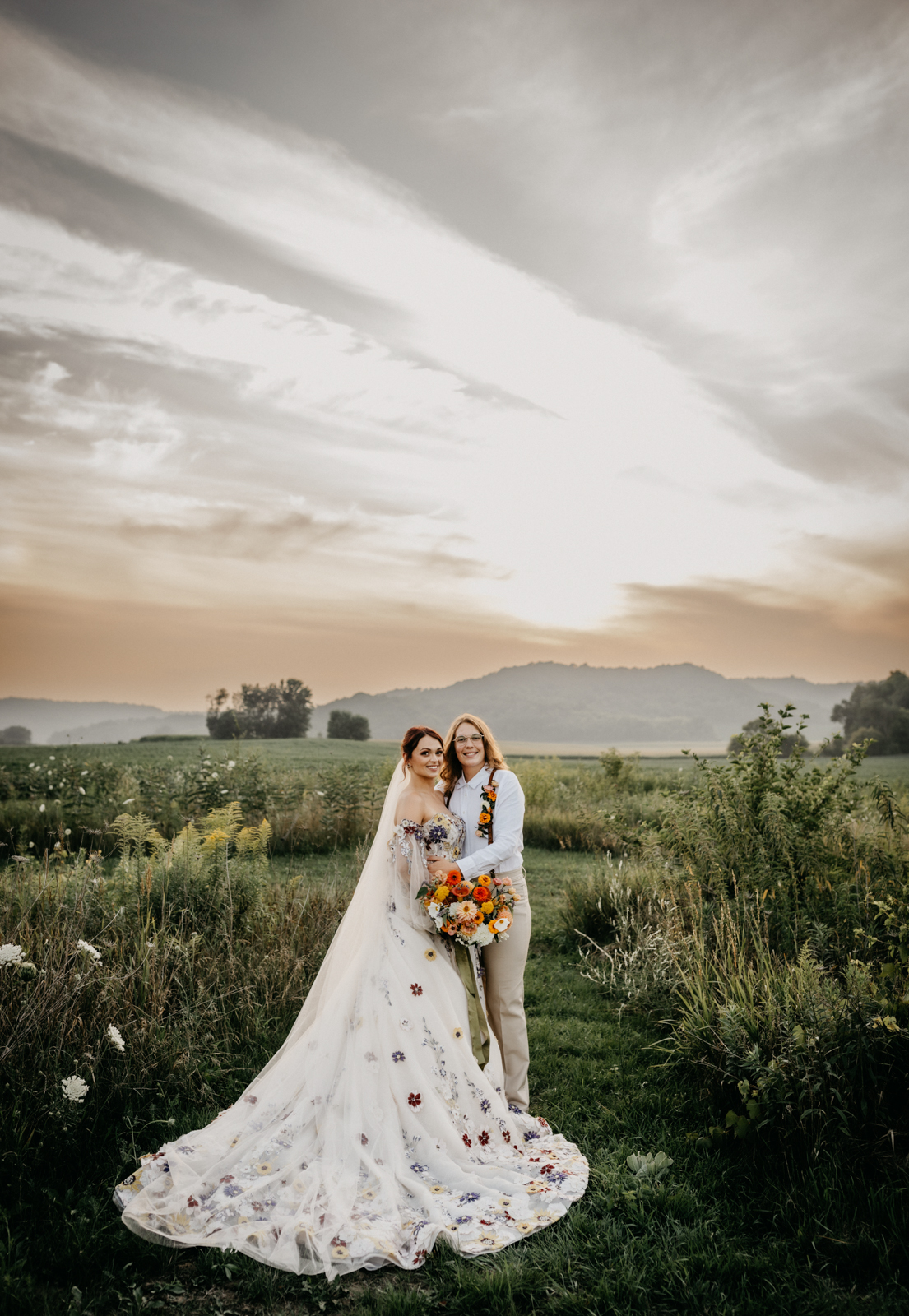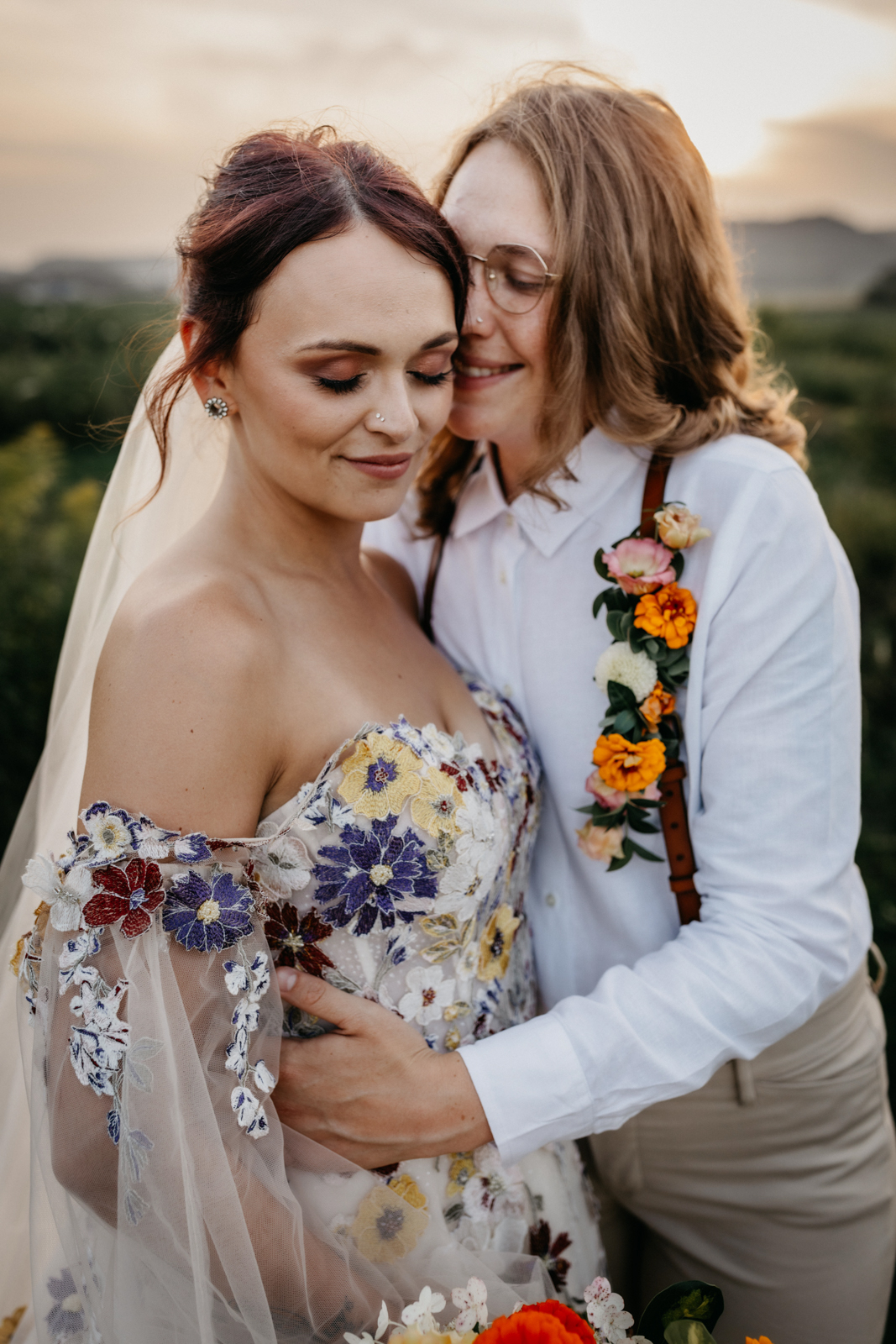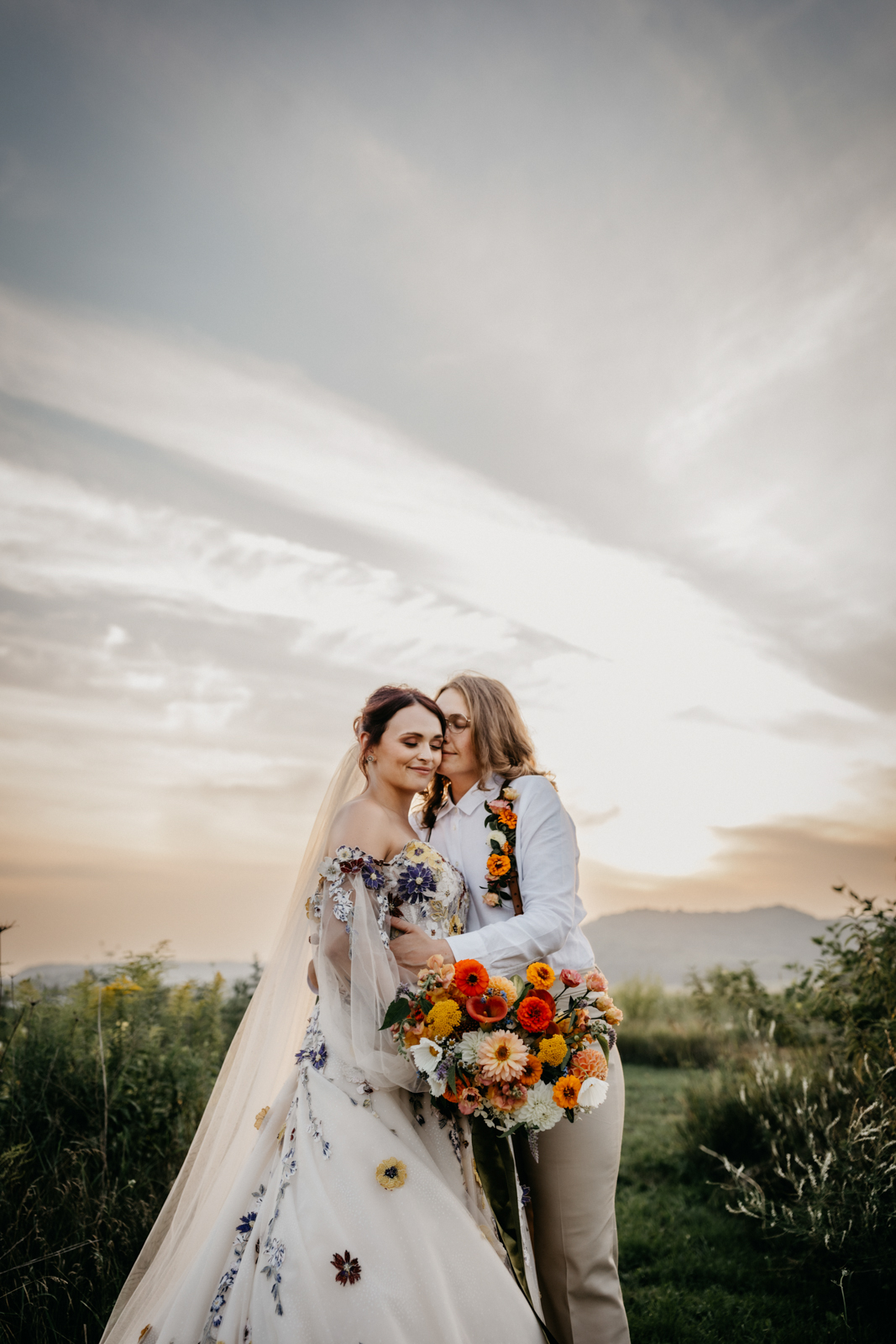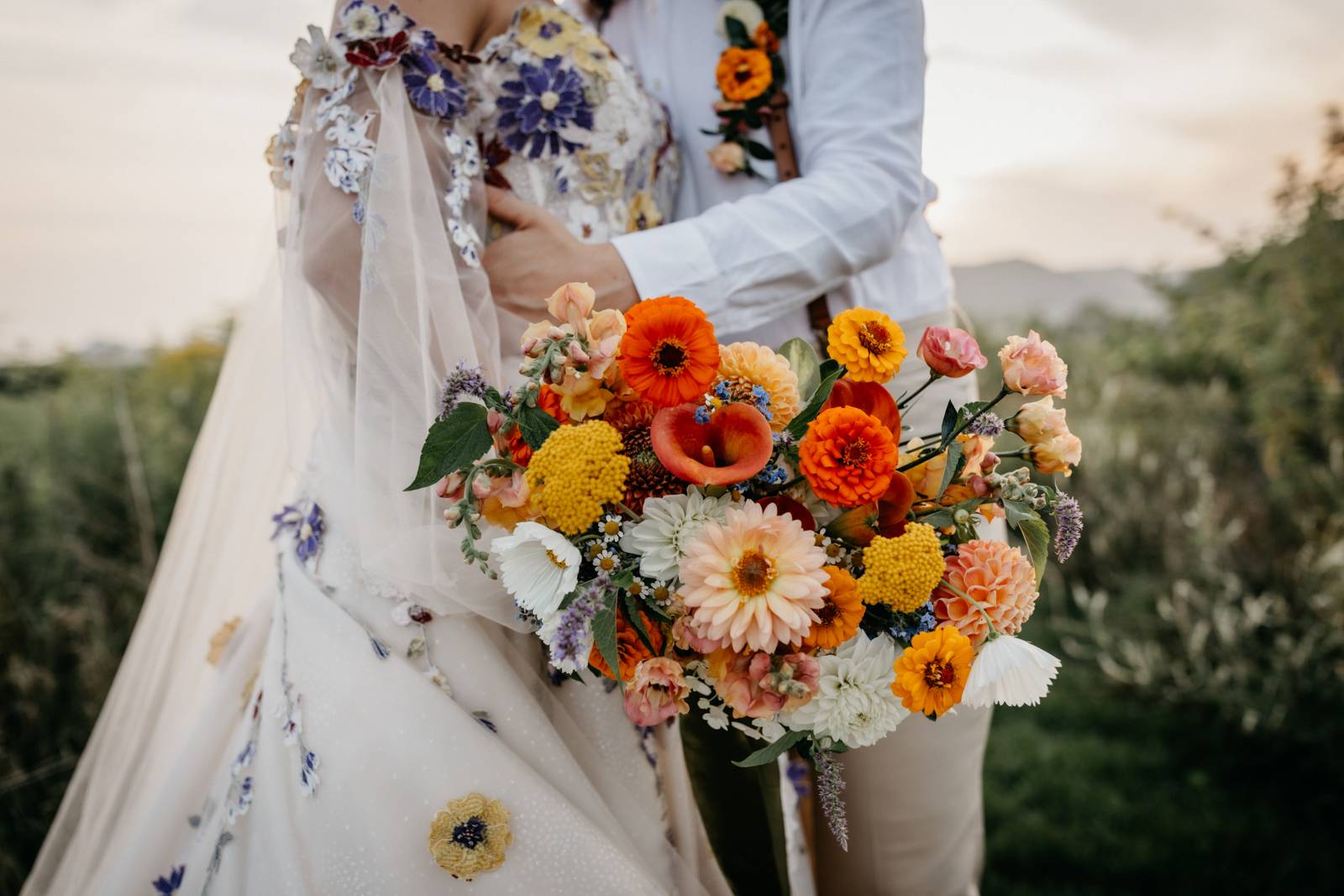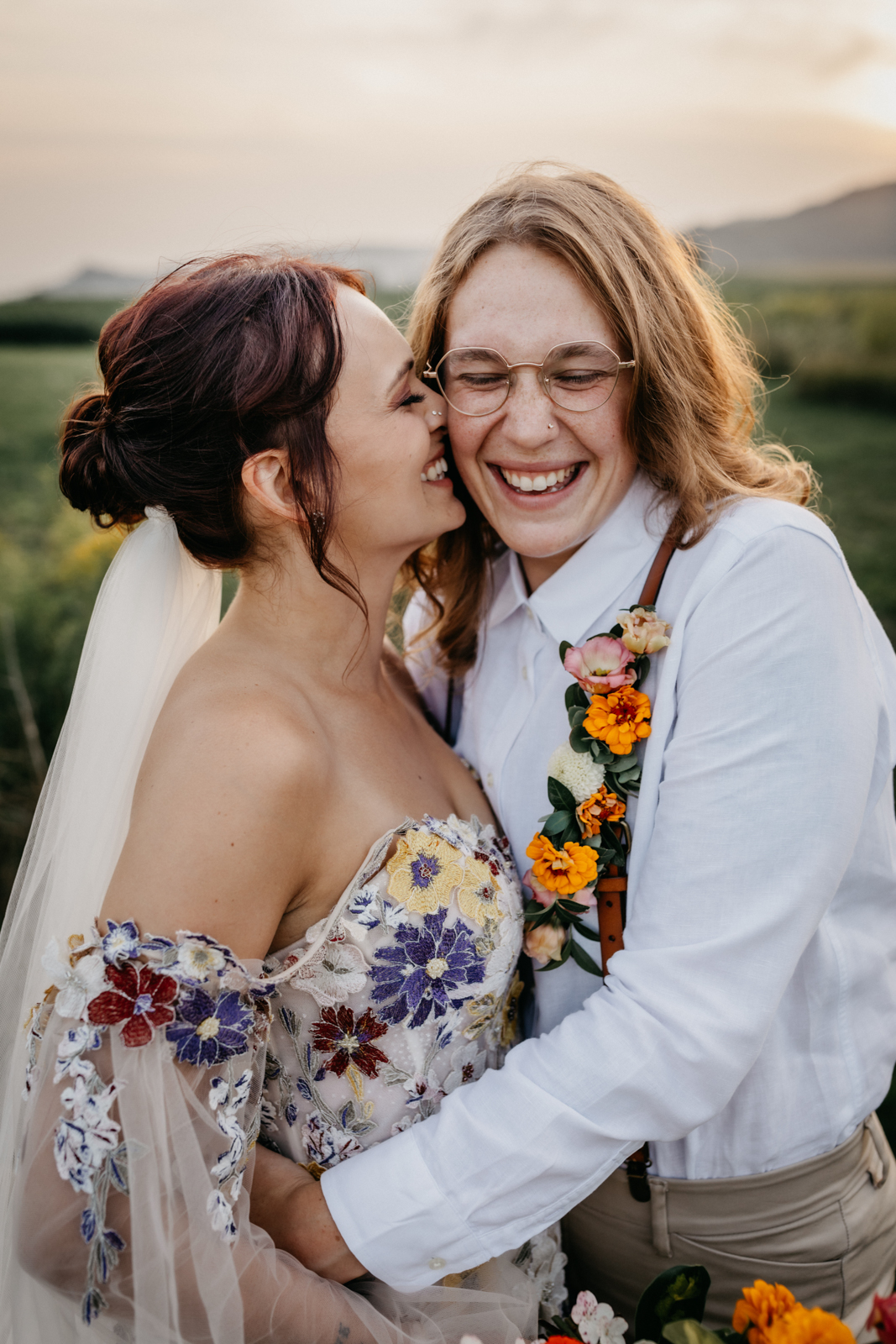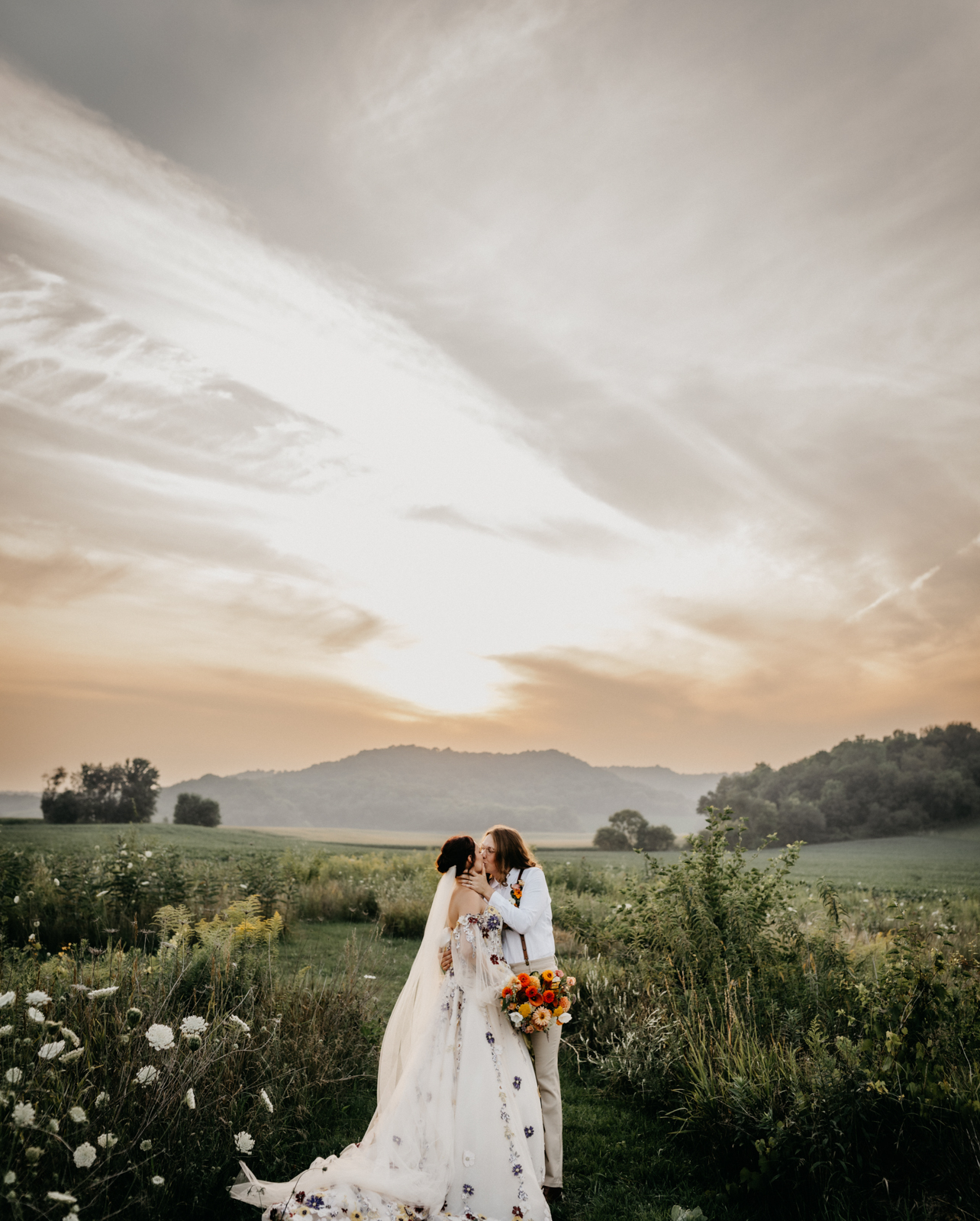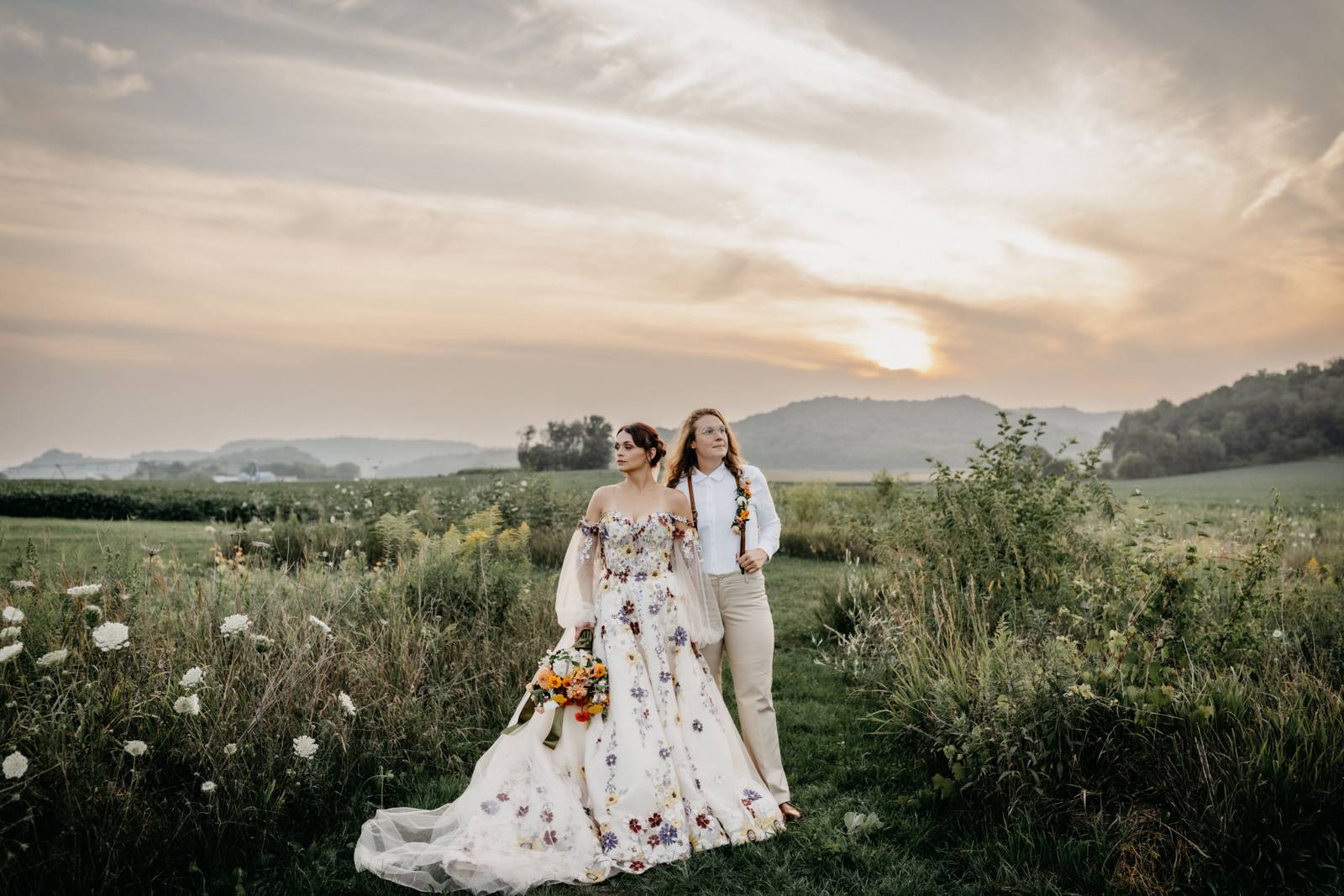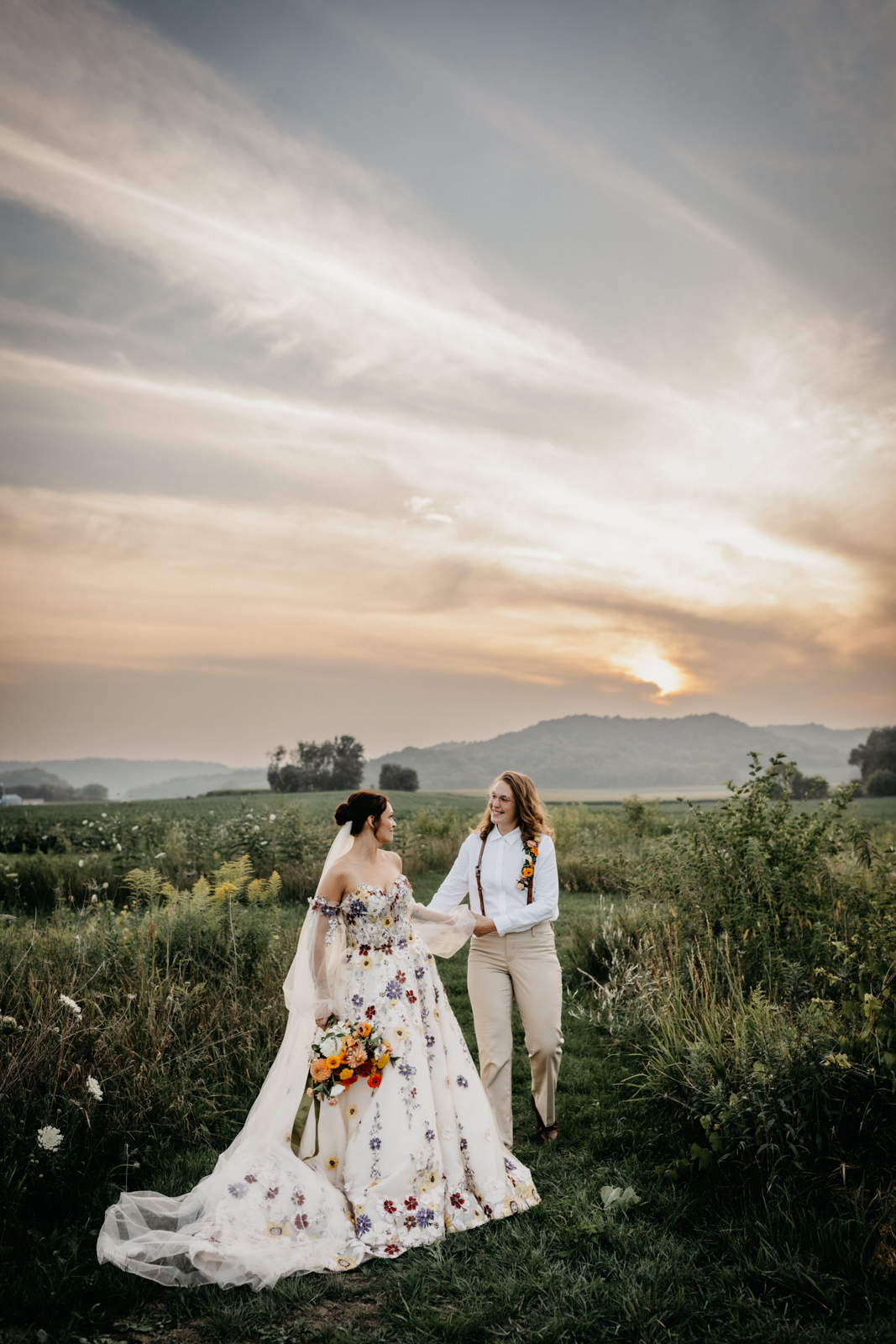 Specializing in creating cinematic and authentic films, Hello Darling Films artfully documented the true essence of this summer day of love at Octagon Barn with their expert videography skills. Click below to watch now!
Connect with each of the talented participating wedding professionals by clicking on their names below. Happy wedding planning from the WedPlan team!