Yeehaw, cowgirls! If you're looking to create a bachelorette party as unique and unforgettable as the bride-to-be herself, we're taking things down to Nashville with an inspiring Dolly-themed adventure waiting for you. Put on your finest rhinestones, dust off those cowboy boots, grab your girlfriends, and unleash your inner diva for a rootin', tootin' good time at the beautiful Wild Rose Ranch in Baraboo, Wisconsin! This western-inspired bach bash promises a night where country chic meets disco glam, all in homage to the legendary Queen of Country herself, Dolly Parton.
With coordination, design, floral, and rentals by Melody Rose Designs, keep on scrolling to celebrate love, friendship, and a whole lot of Dolly-style pizzazz featuring Twig & Olive Photography, Empyrean Arts, LK Bridal Studio, Craig's Cake Shop, Sunny Celebrations, The Mane Tap, Cedar & Spice, BK Salon, and JV Makeup Artist. Saddle up, darlin', because this hoedown extravaganza will have you singin', two-steppin', and line-dancin' till the cows come home!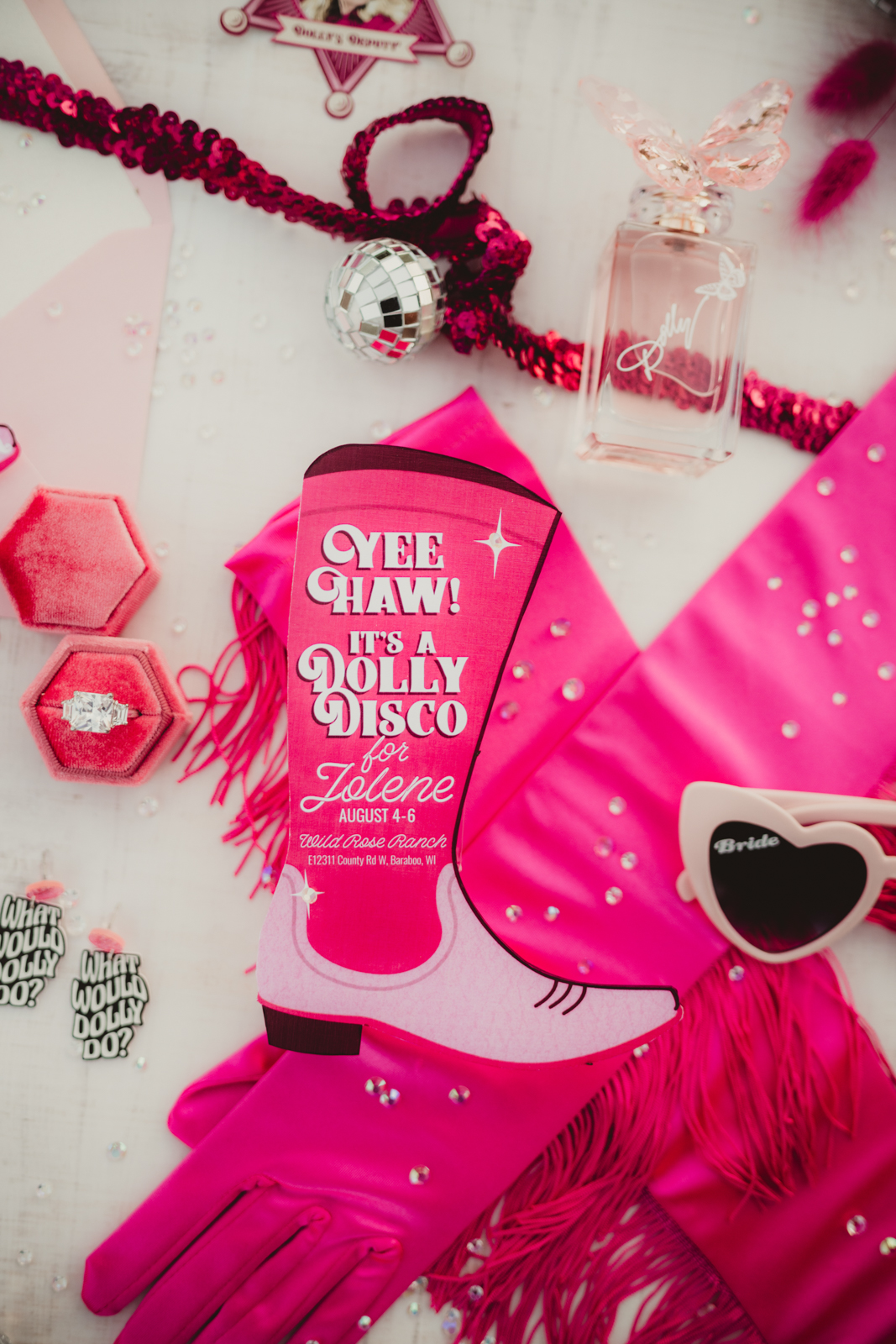 When it comes to LK Bridal Studio's stationery pieces for this western bach bash, the Dolly is in the details! The team began by designing a cowboy-boot-shaped invitation that, when opened to display, became a prized pair of hot pink boots, complete with rhinestones, a disco ball, and the itinerary for an exciting bachelorette weekend! Pairing a bold, vintage serif with a rope script font seamlessly combined the country charm with the disco glamour of the celebration.
Like the Queen of Country herself, each of LK's custom day-of pieces was bright, bold, and sassy, paying clever homage to Dolly's iconic style. The bridesmaids and bride-to-be wore custom fringed cropped shirts, trucker hats, and sheriff badge swag stickers featuring Dolly Herself.
LK Design also created a drink display wall, complete with disco ball escort cups, drink labels, and custom alcohol bottles. Their themed drink signage extended to the bar, where "A Cup of Ambition" was the signature drink. Finally, a large, glowing sign showcased an illustration of Mrs. Parton. Adorned with Edison bulbs reminiscent of a theatre marque, the sign lit up the party!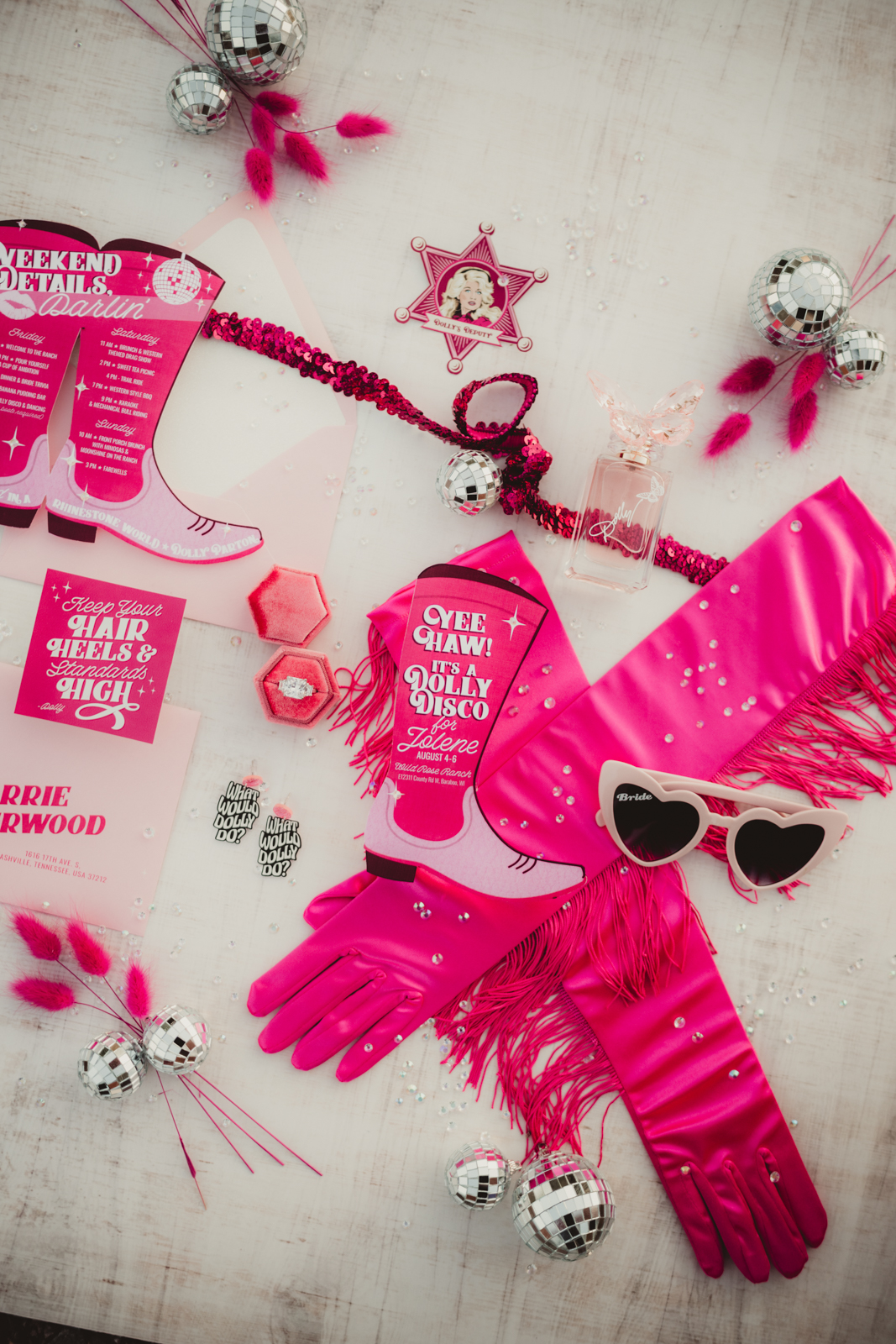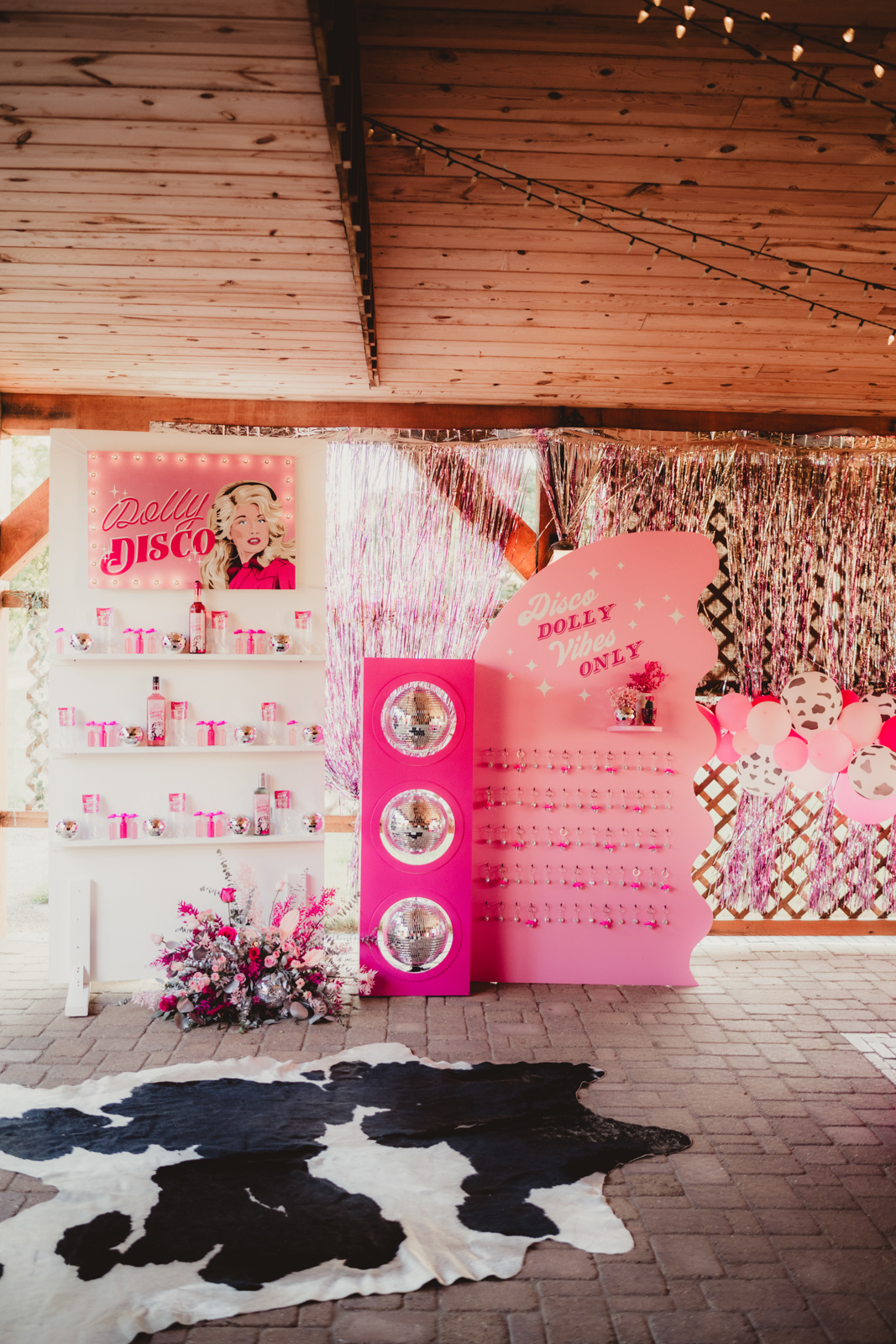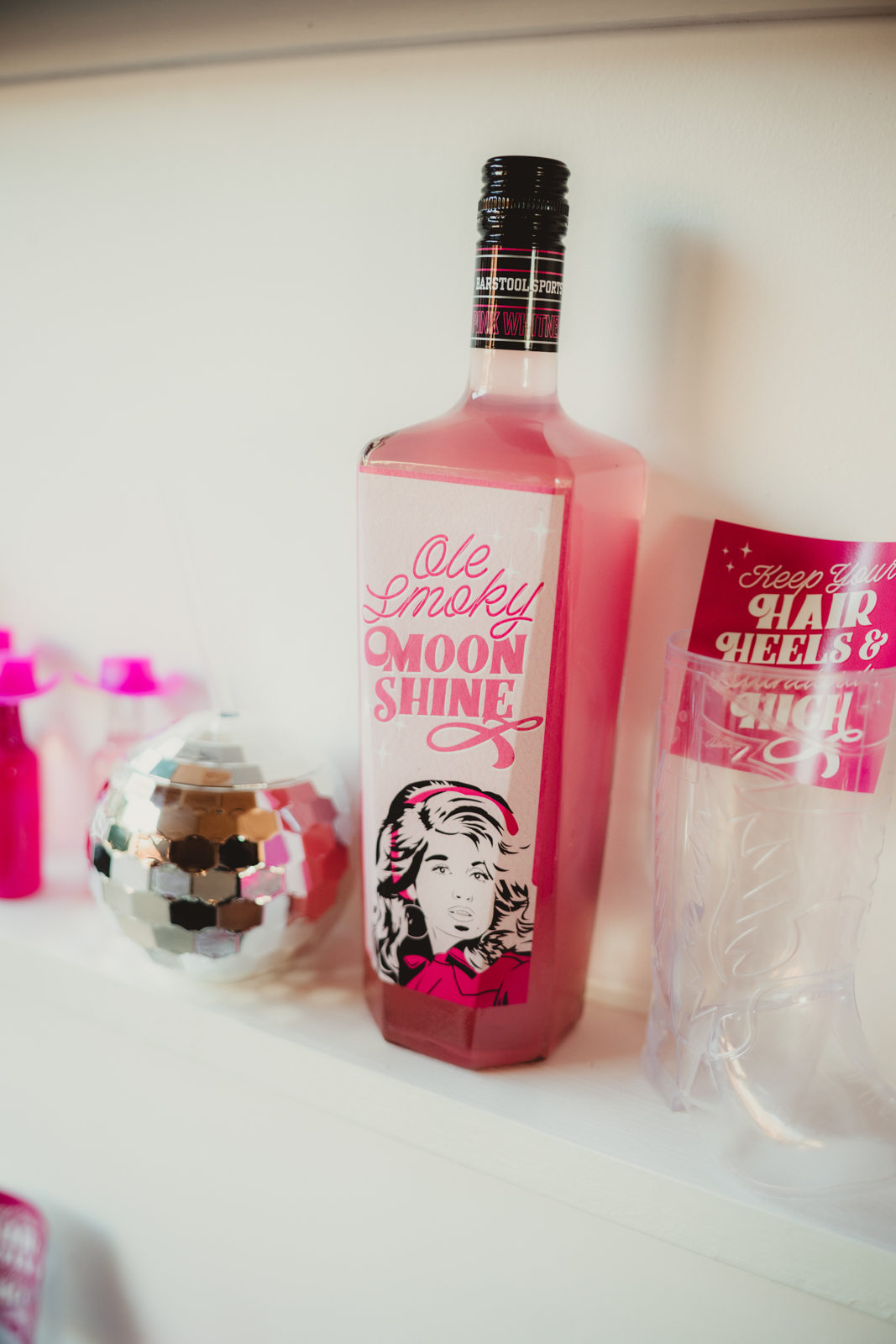 Cedar & Spice's eye-catching wall installation was a showstopping focal point that displayed glittery, disco ball keychain favors for each guest to take home!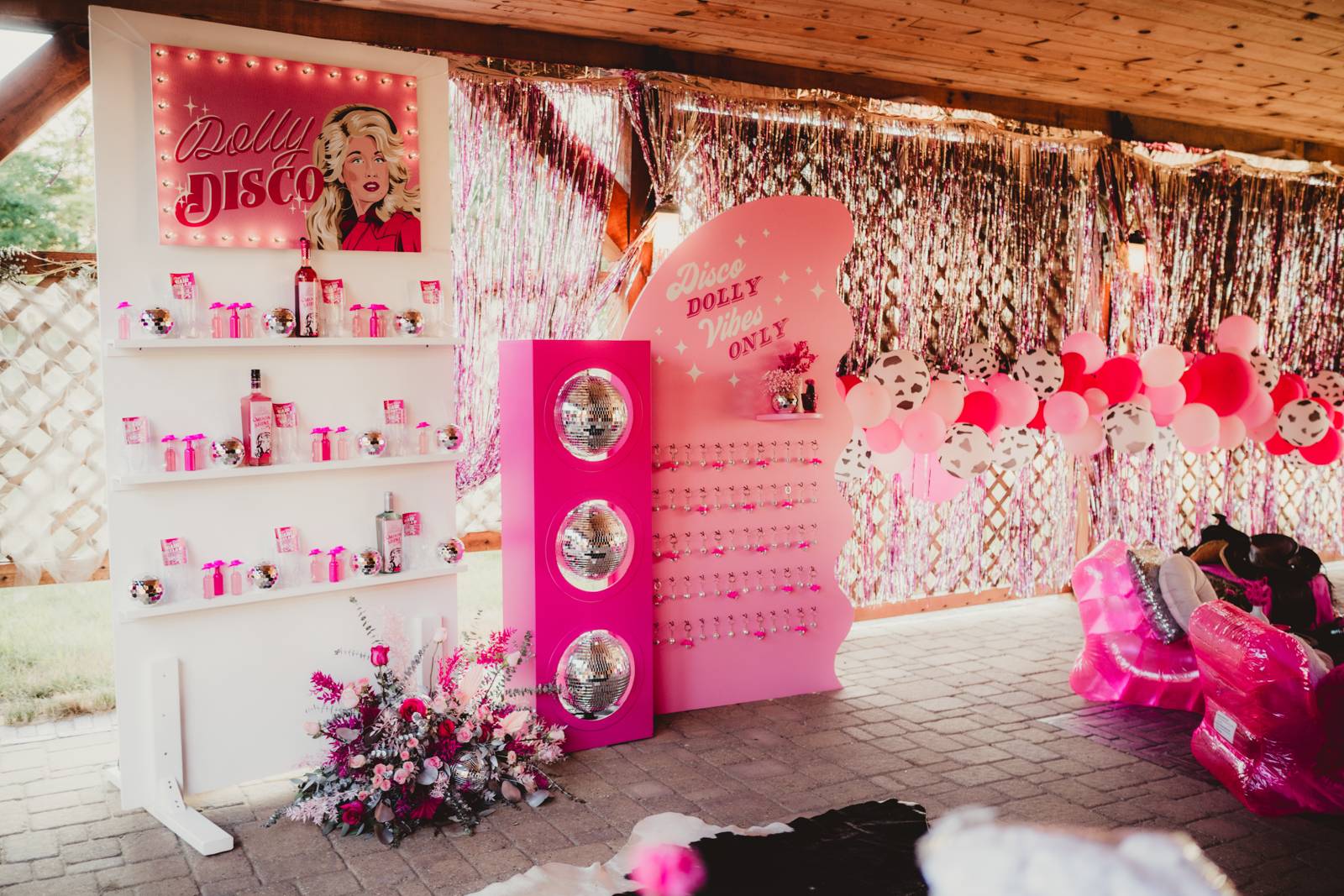 Melody Rose Designs brought the ultimate disco Dolly bachelorette party to life! From conception and design, crafting bright and bold floral arrangements, and carefully sourcing and curating rental items, this glamorous celebration was perfect for celebrating a wild, fun-loving bride-to-be!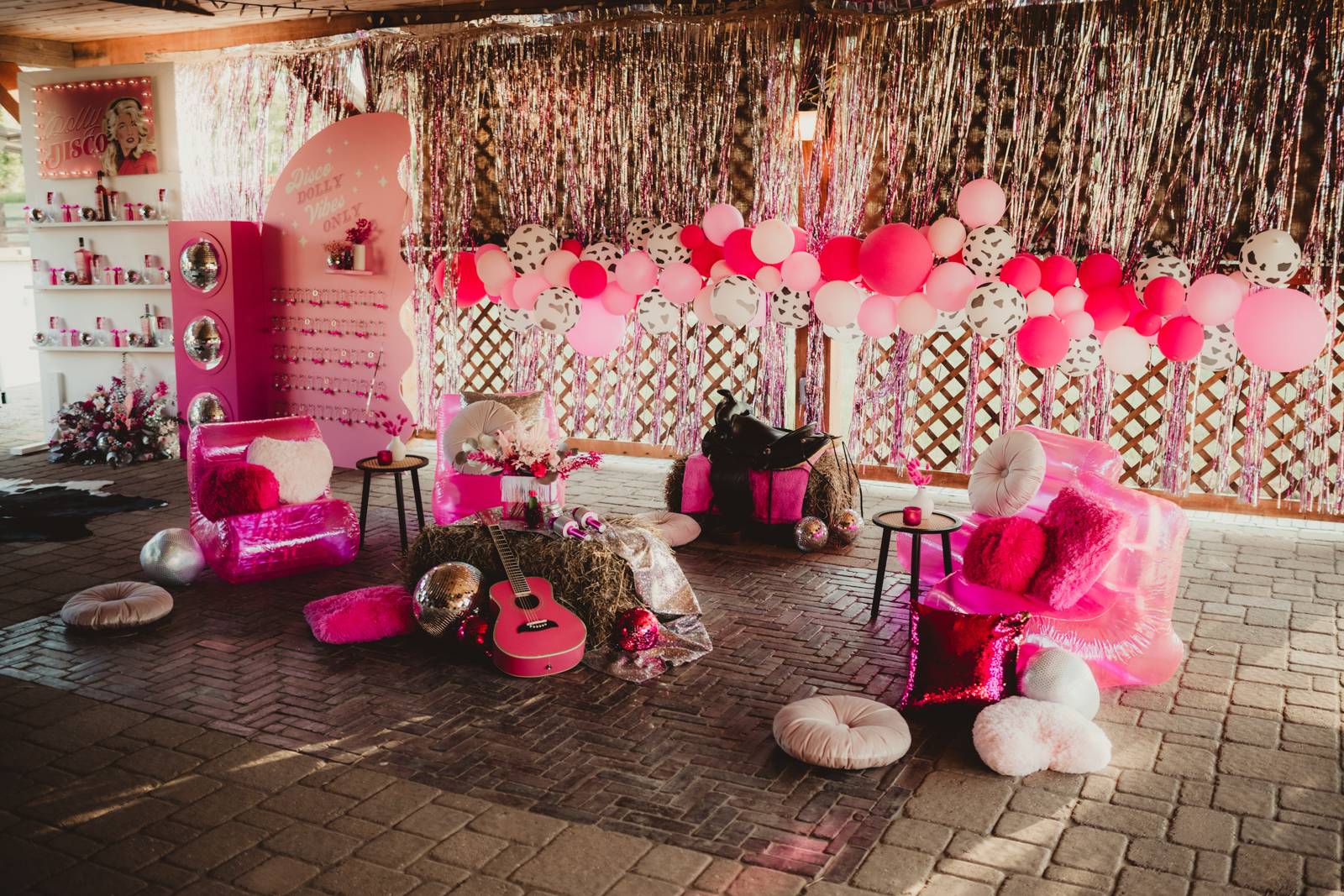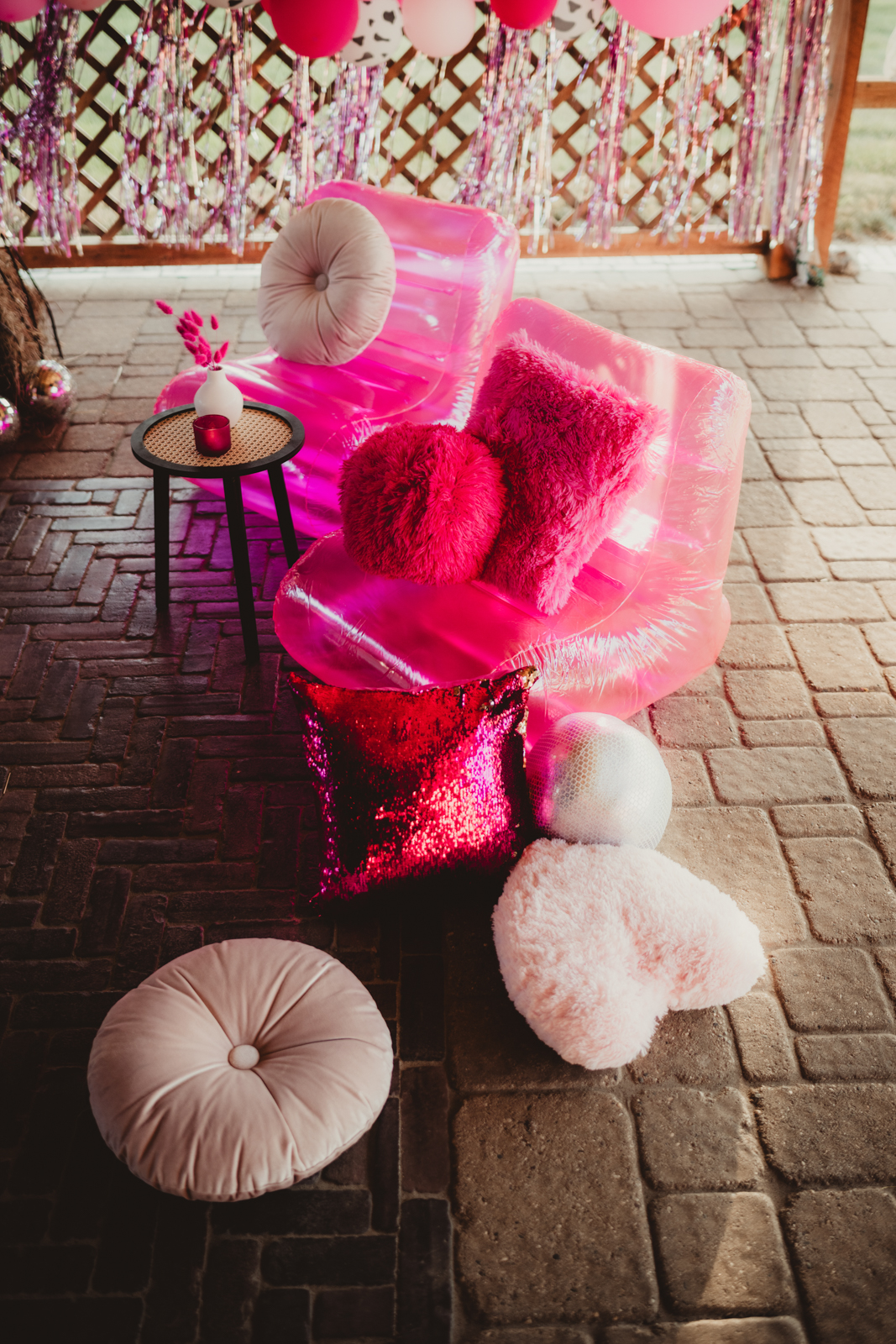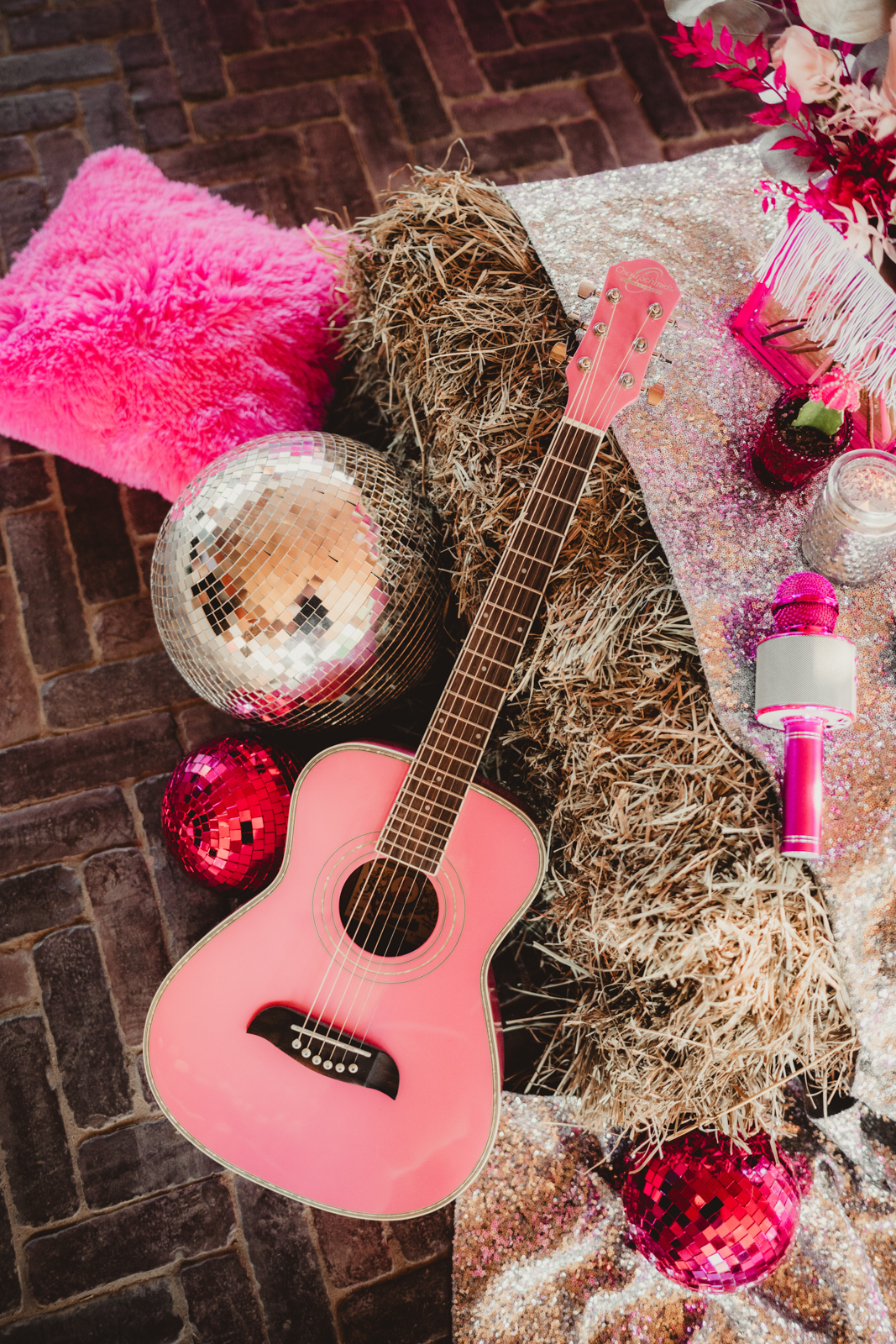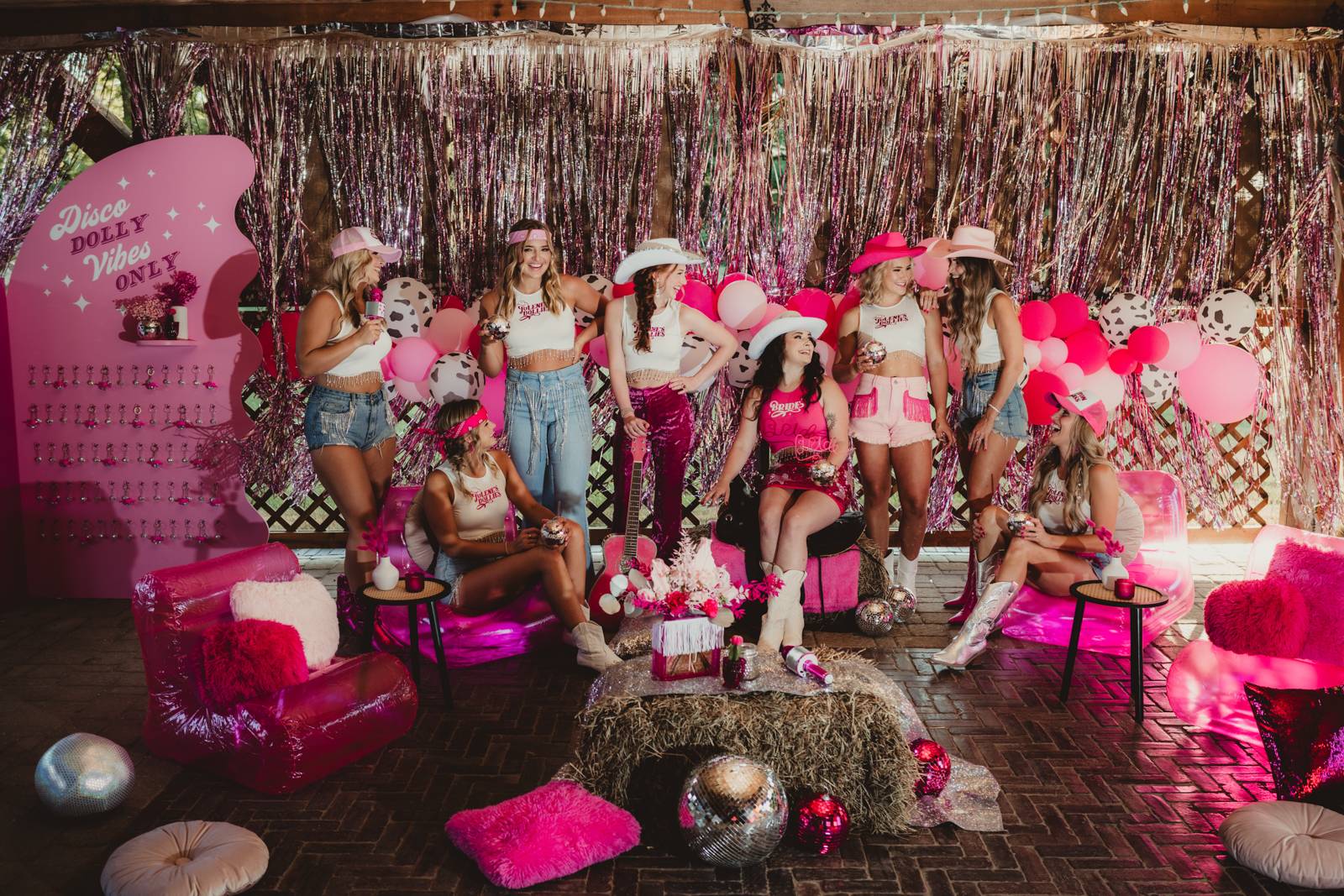 Nestled in the Baraboo Bluffs, Wild Rose Ranch is a country lover's dream. There was no better location for a Western-themed bach bash than this southern Wisconsin venue, which offers a unique country event experience. Guests spent the evening eating, mingling, and dancing in the upscale stables and enjoying the beautiful natural surroundings.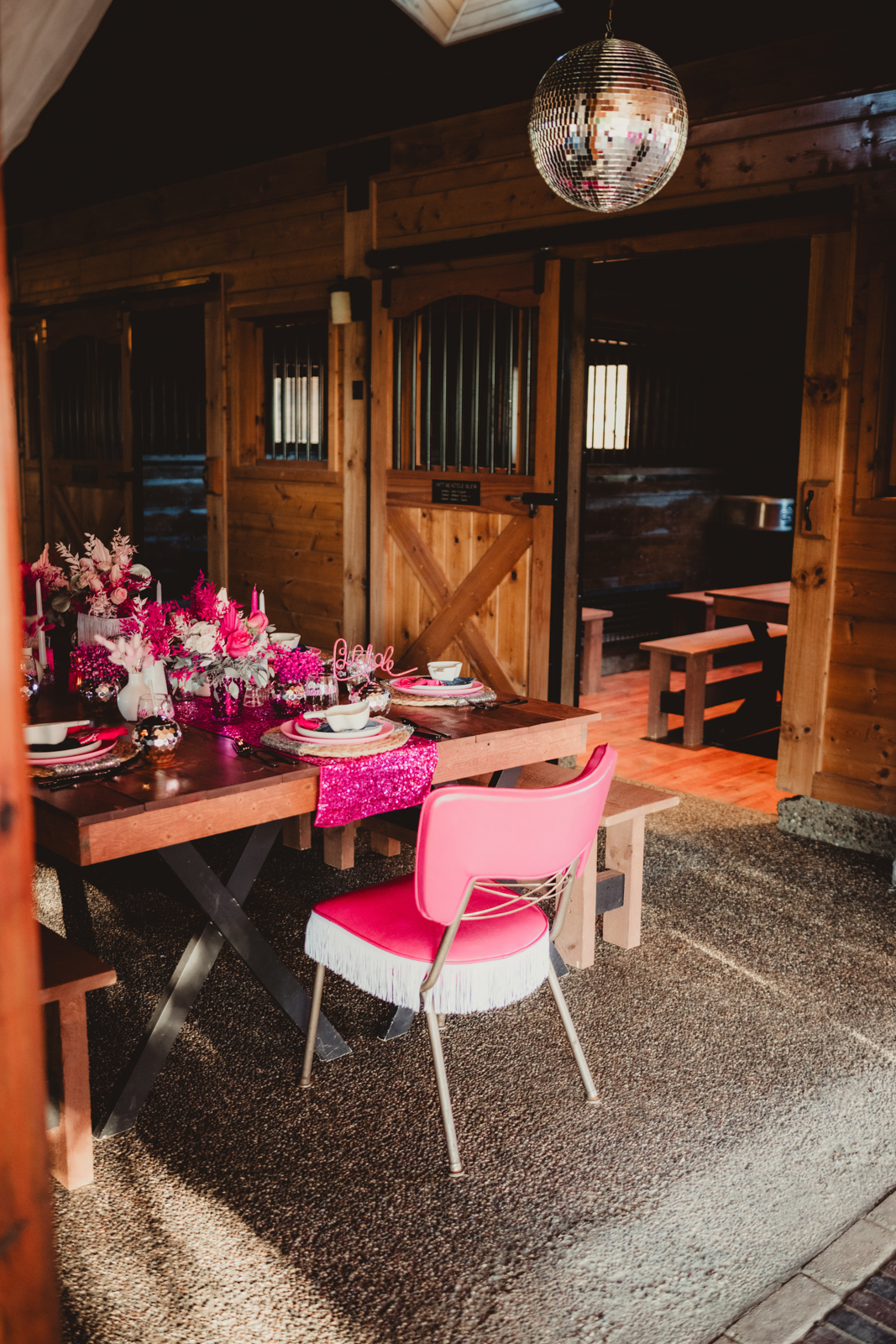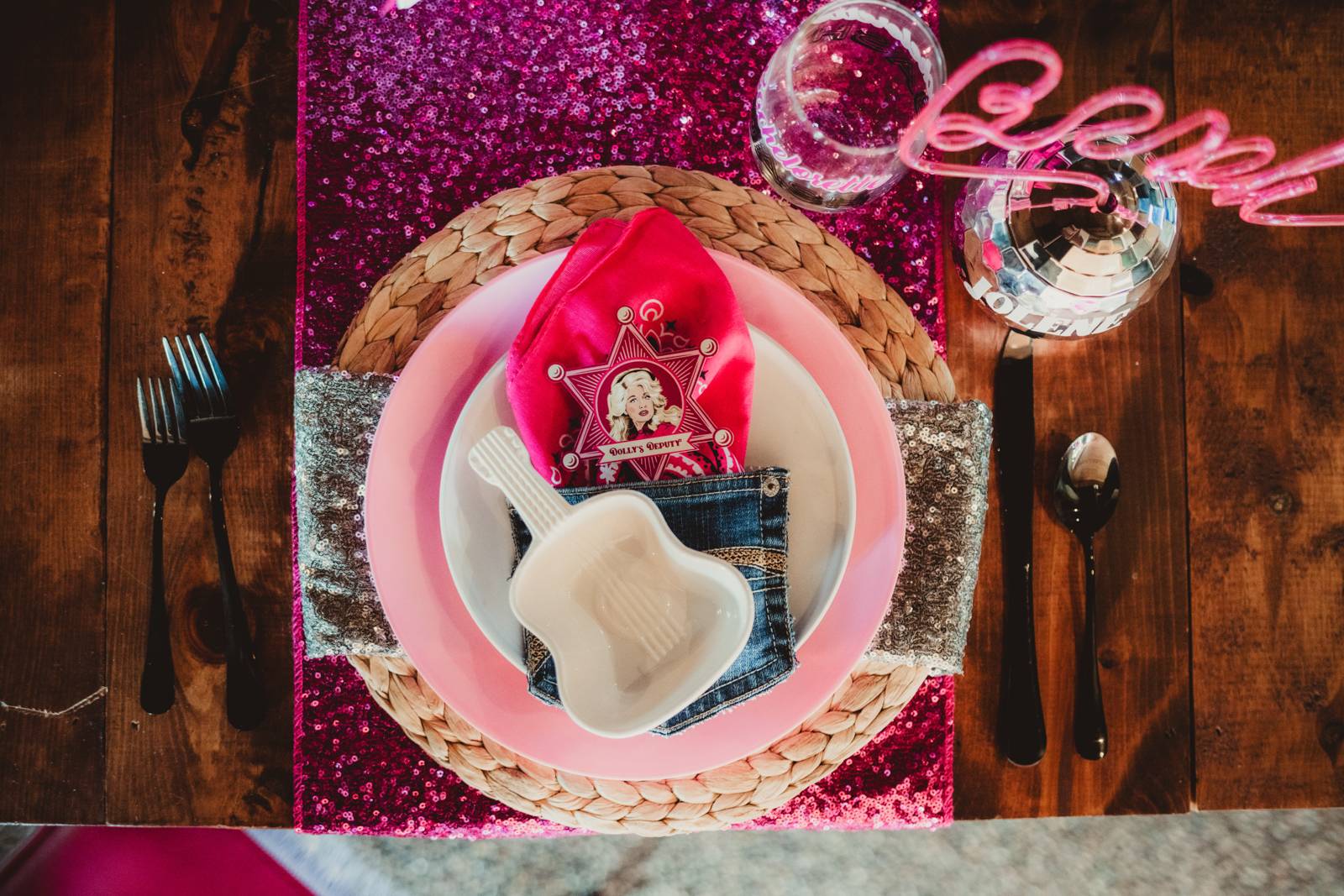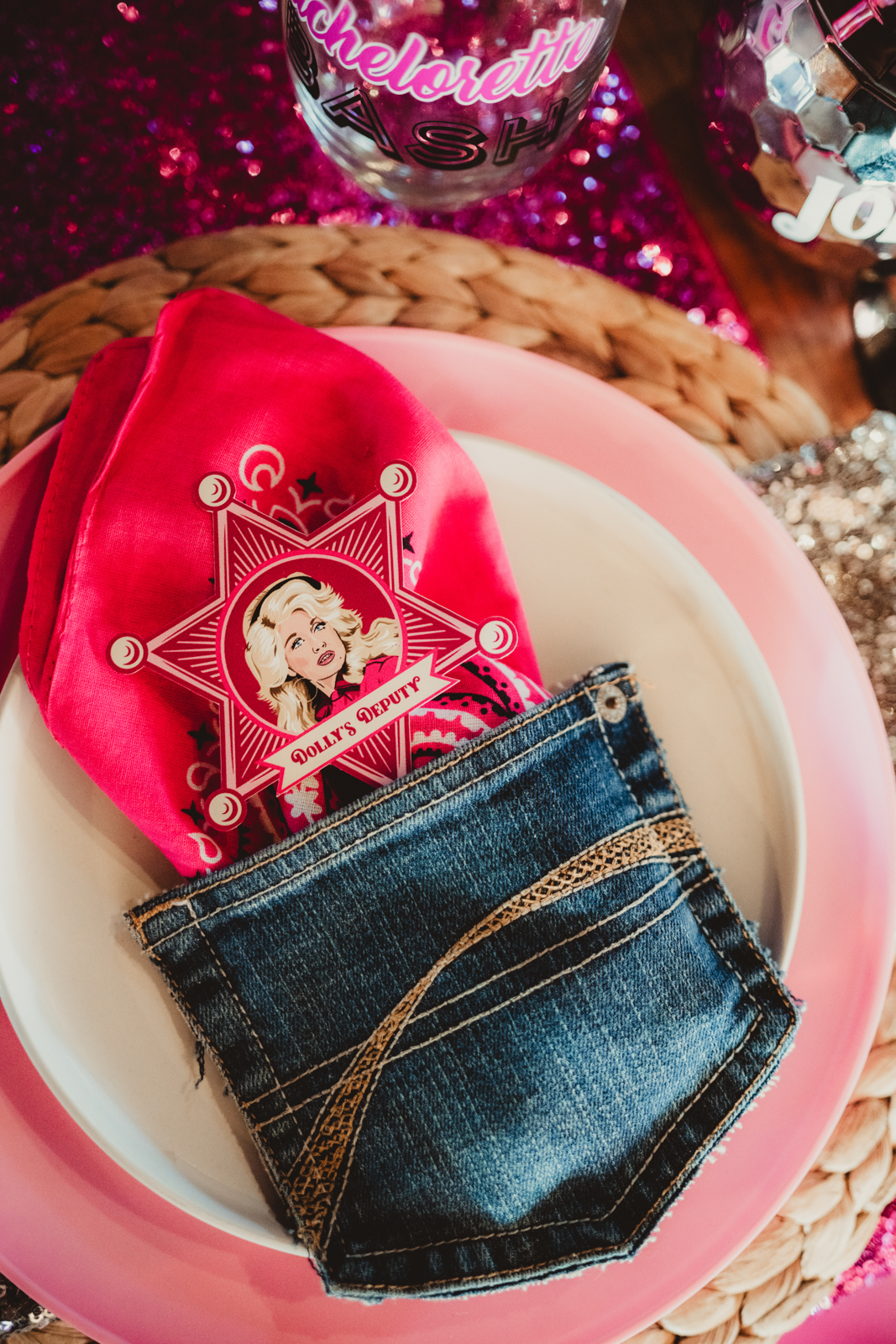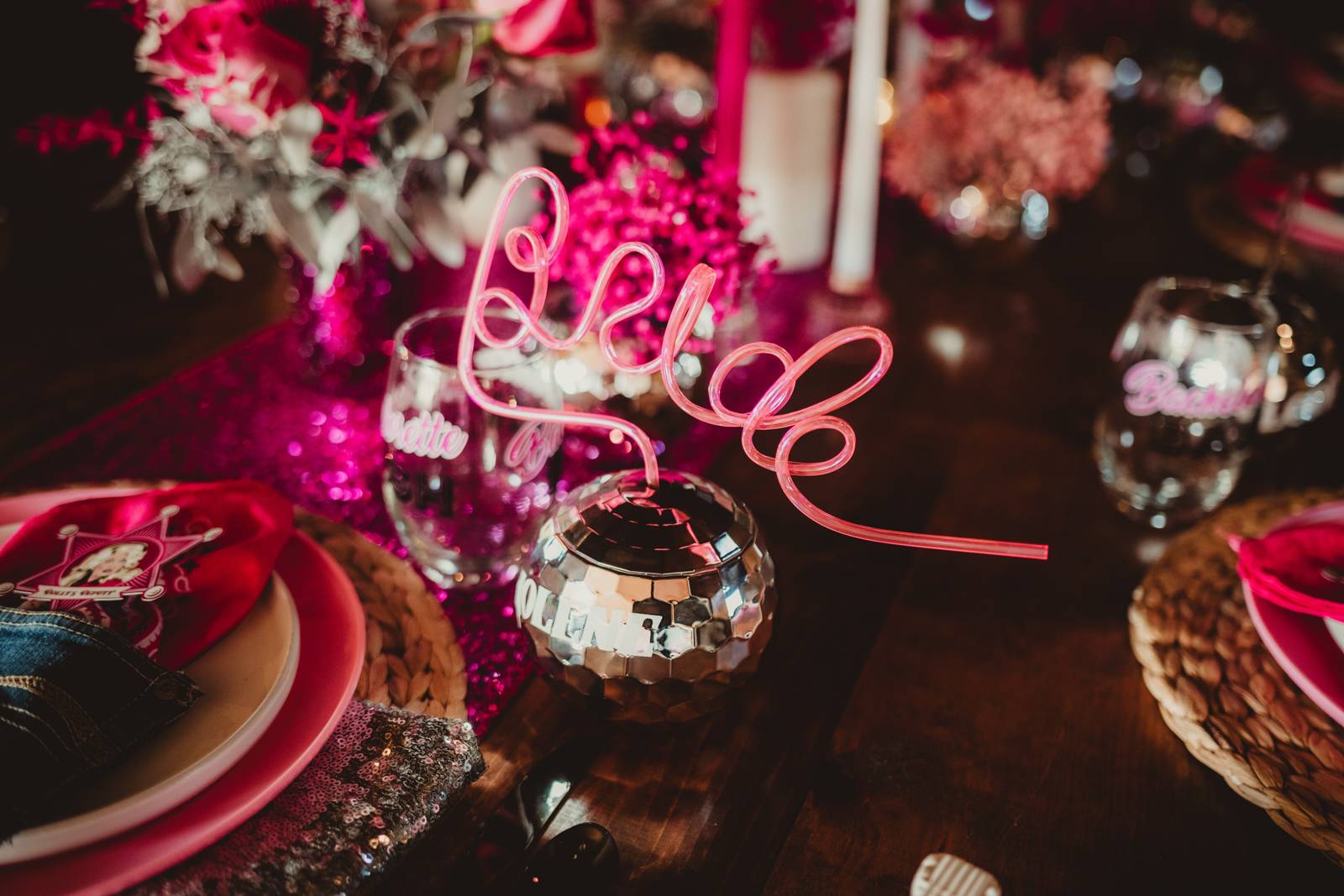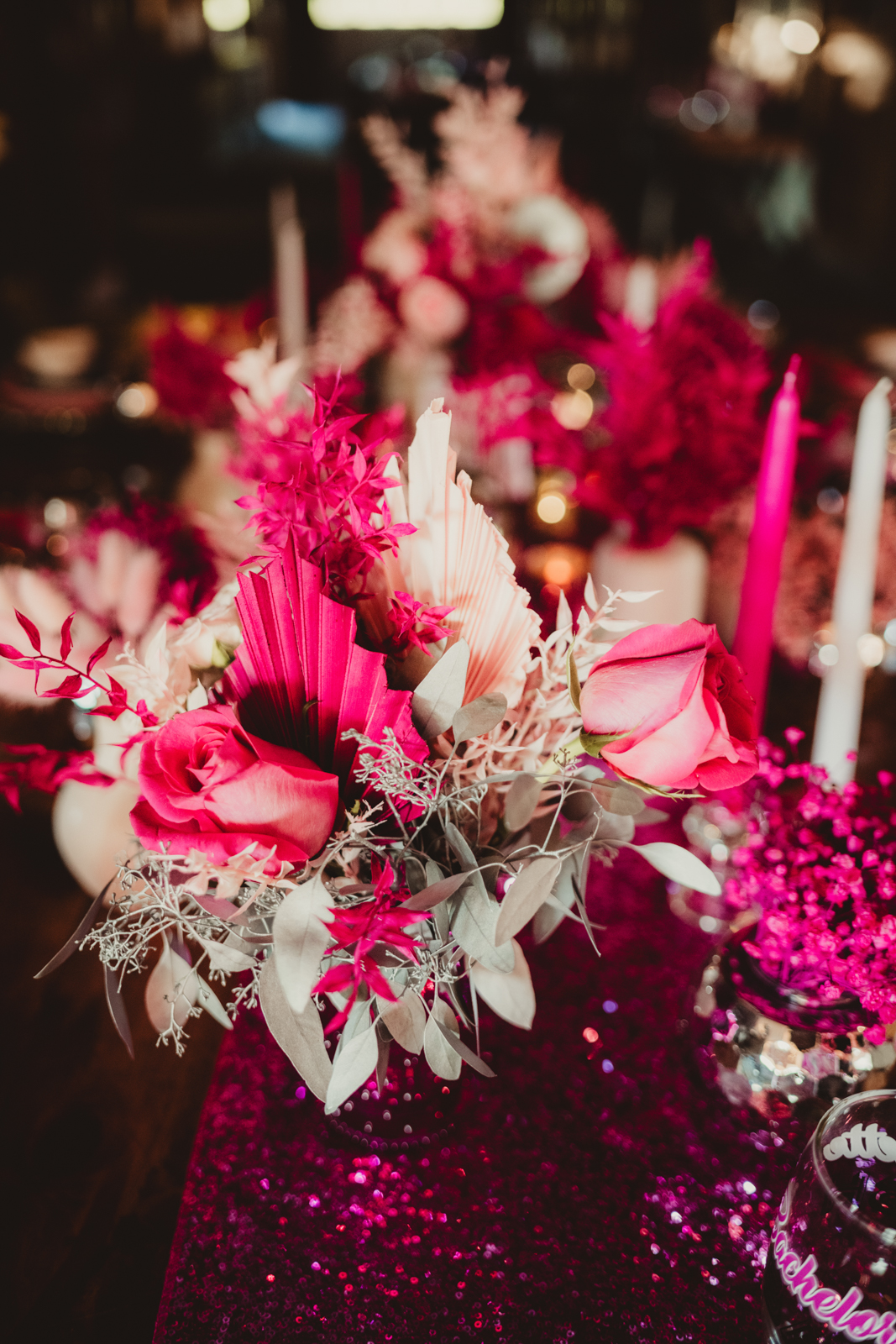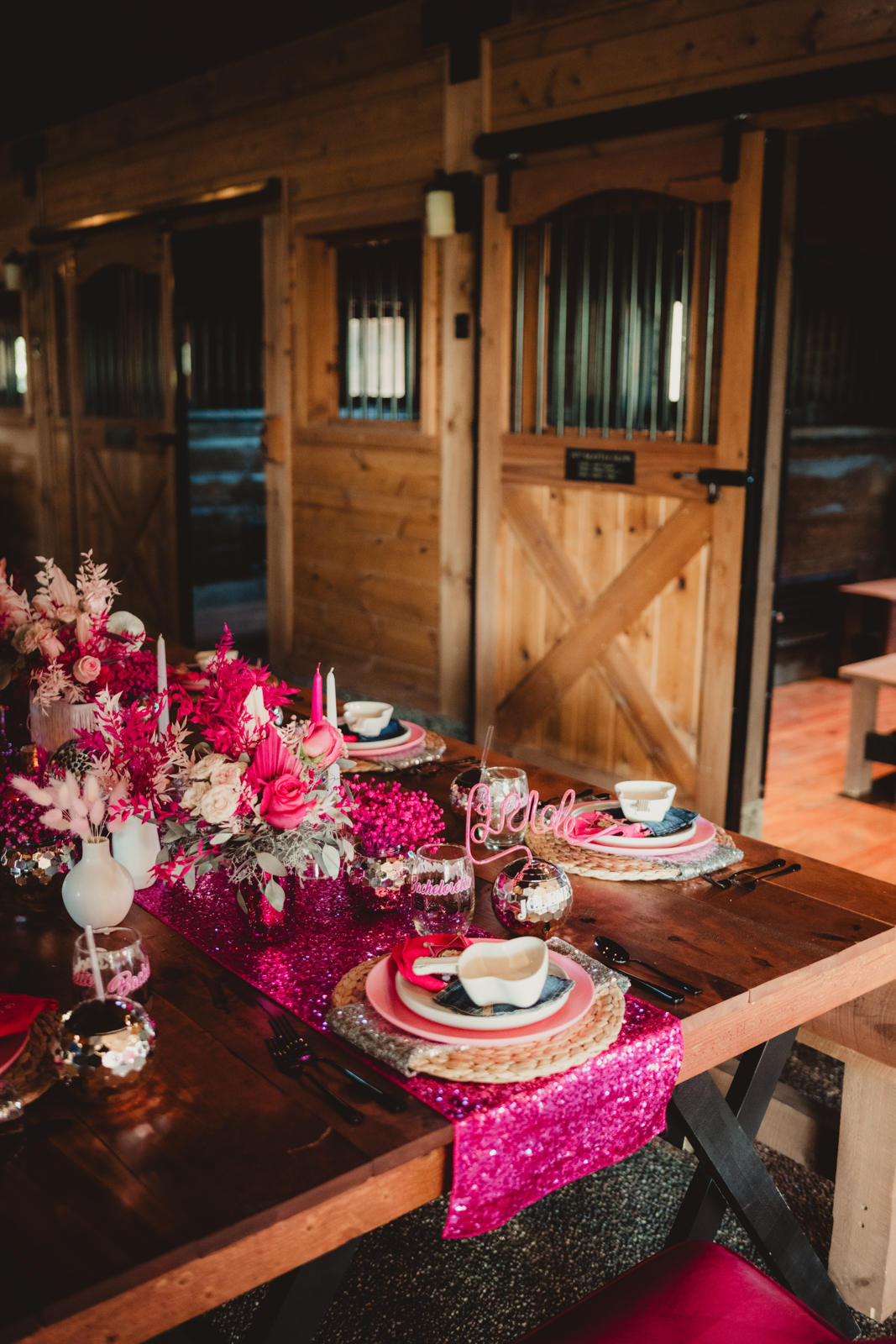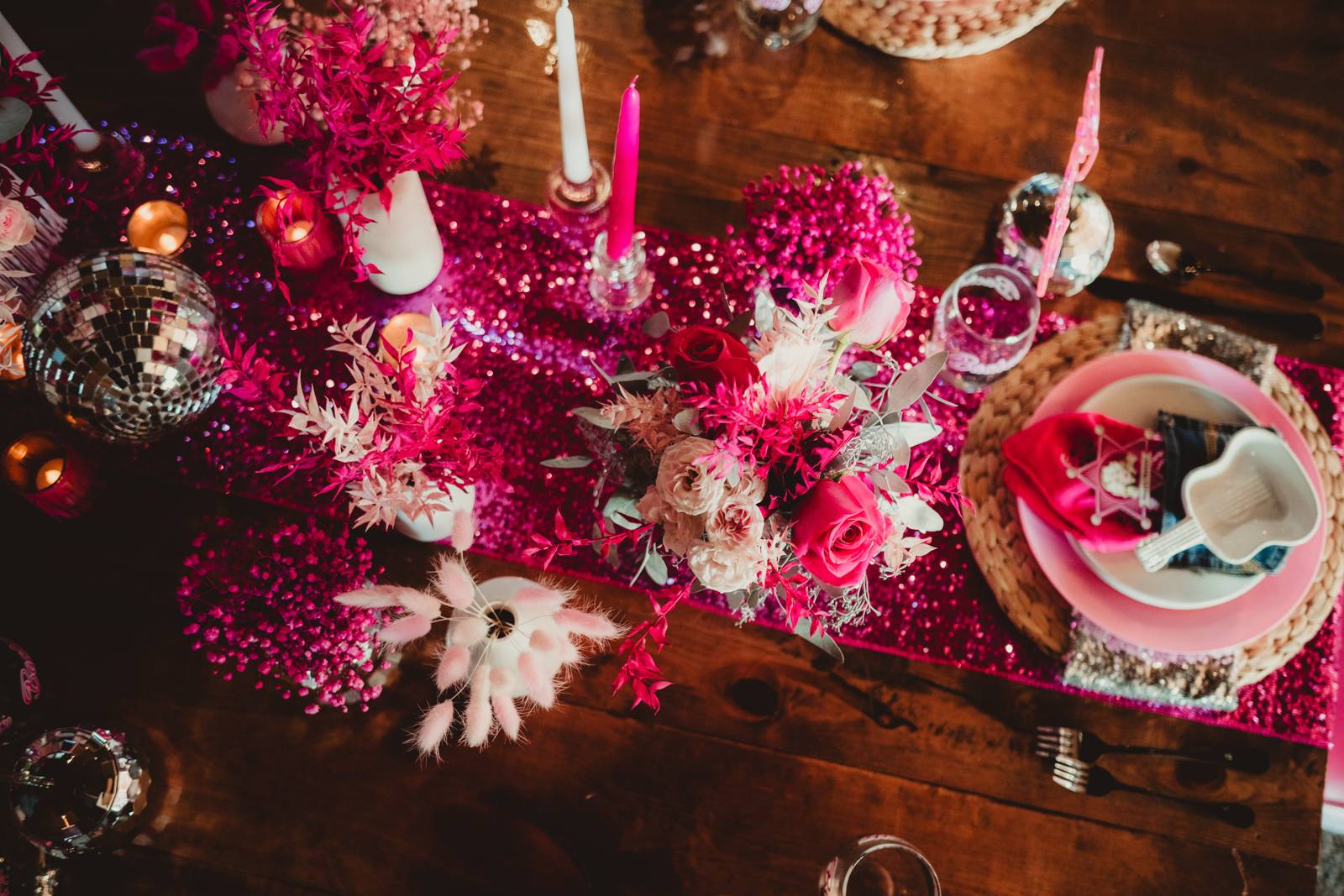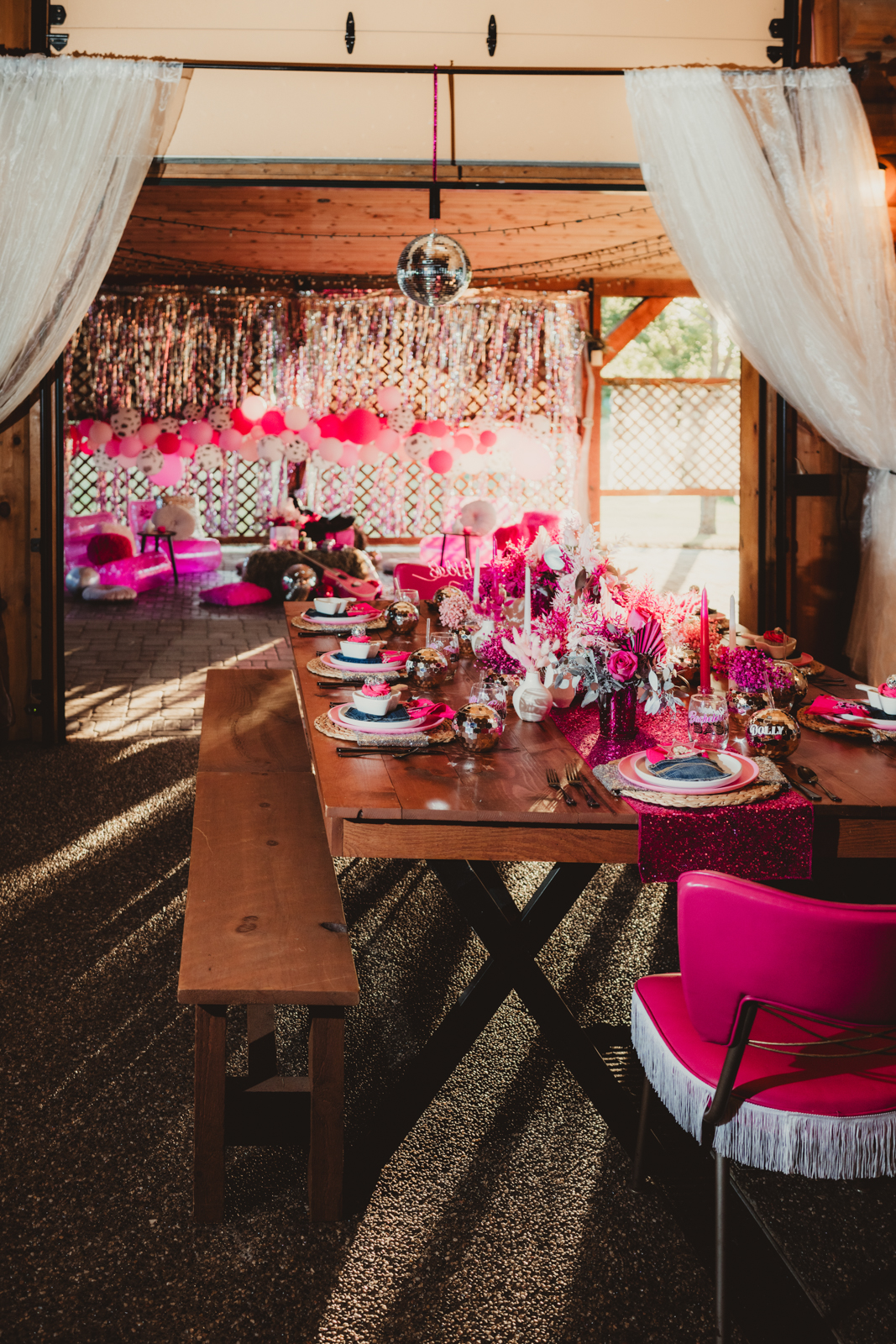 No tribute to Dolly Parton would be complete without a few of her iconic quotes! The ladies swaggered on over to The Mane Tap to indulge in a cup of ambition! The Mane Tap's horse-trailer mobile bar was a refreshing and convenient addition to this country Western-inspired affair!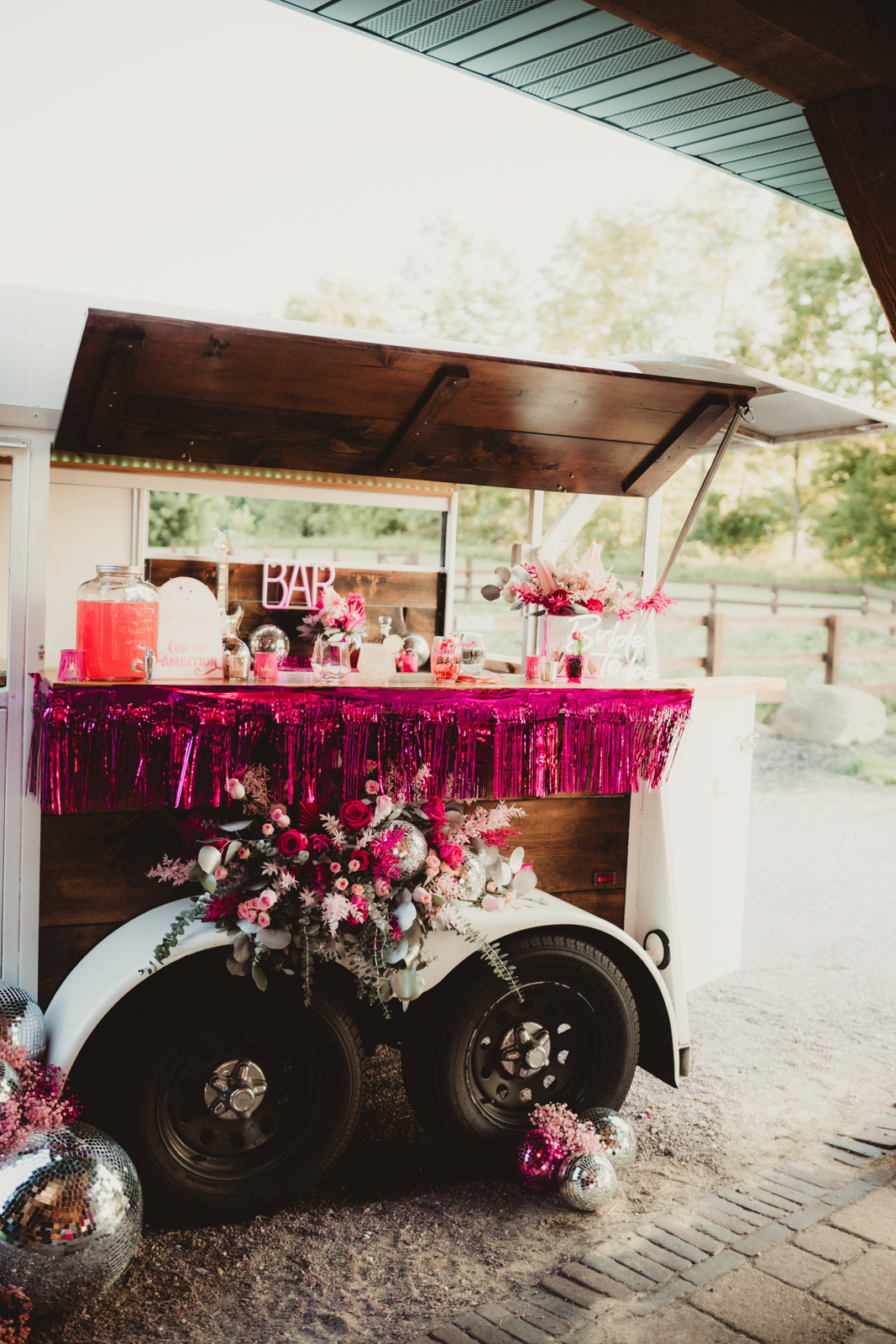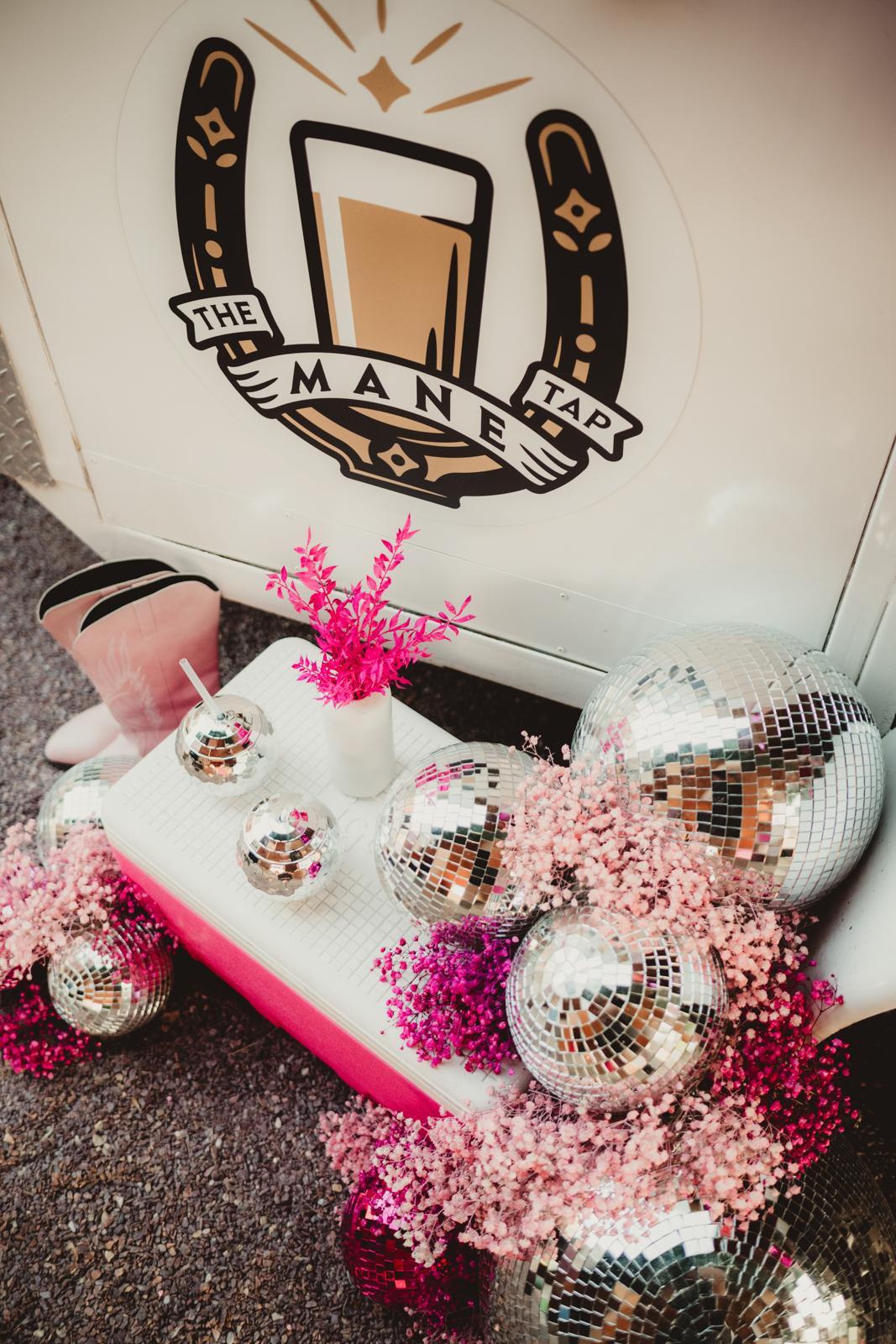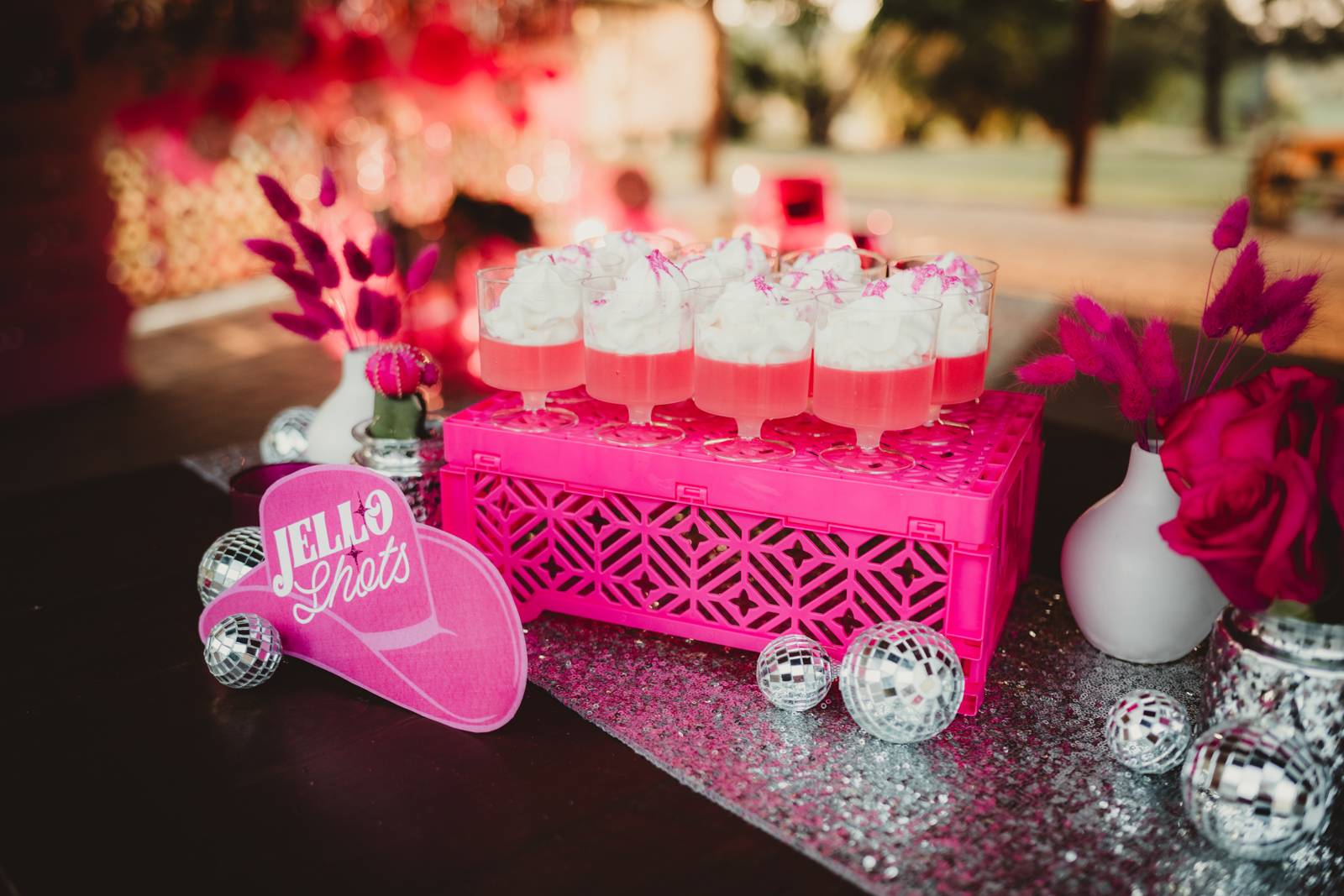 Keep your hair, heels, and standards high! Inspired by Dolly's iconic style, BK Salon pampered the girls with braids and loosely curled hairstyles. Embracing all the pink vibes, JV Makeup Artist created a soft glam makeup look for our band of Jolene's Dollies. The bride-to-be wore a bolder, smokey look that helped her embrace an evening of disco-dancing, karaoke singing fun!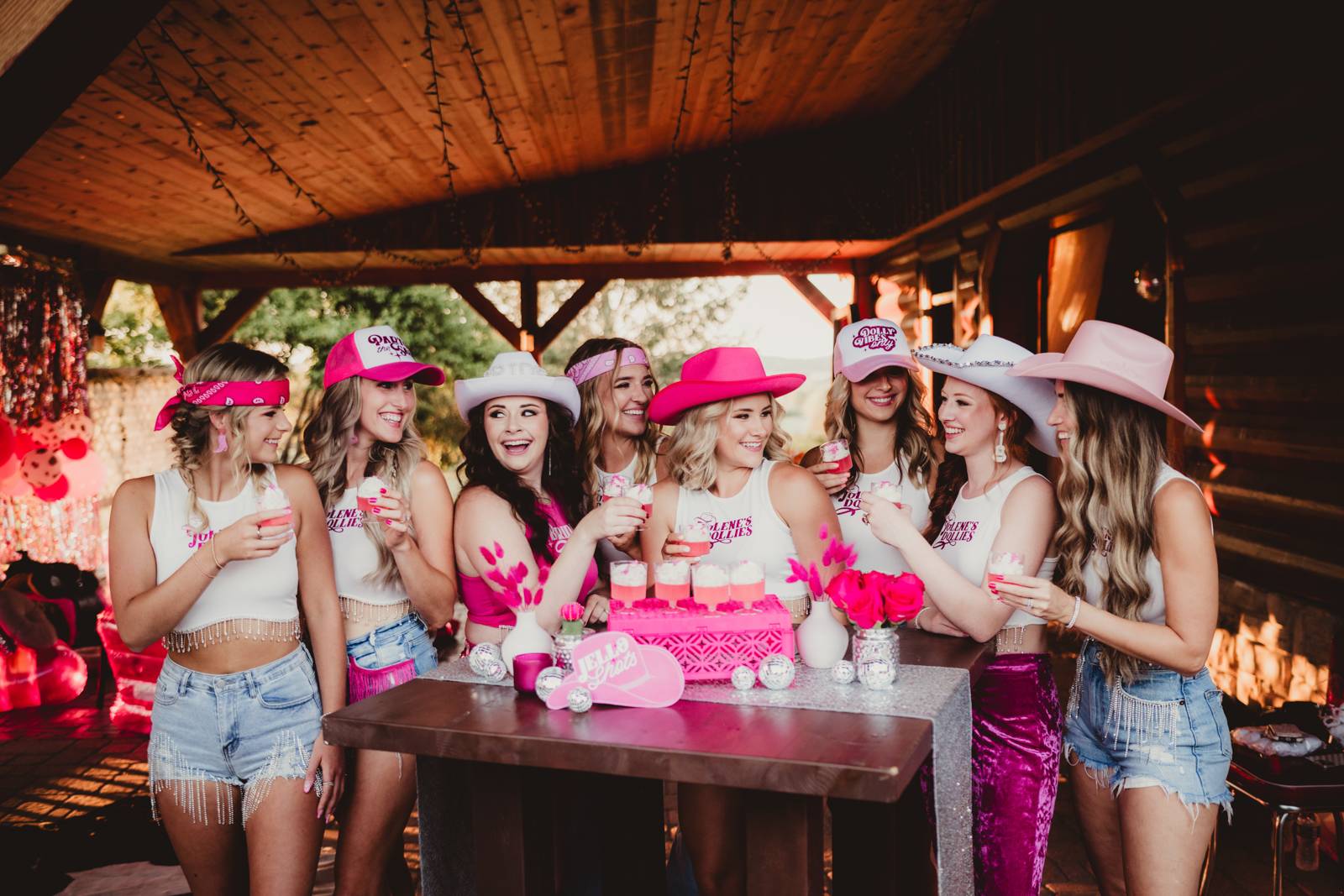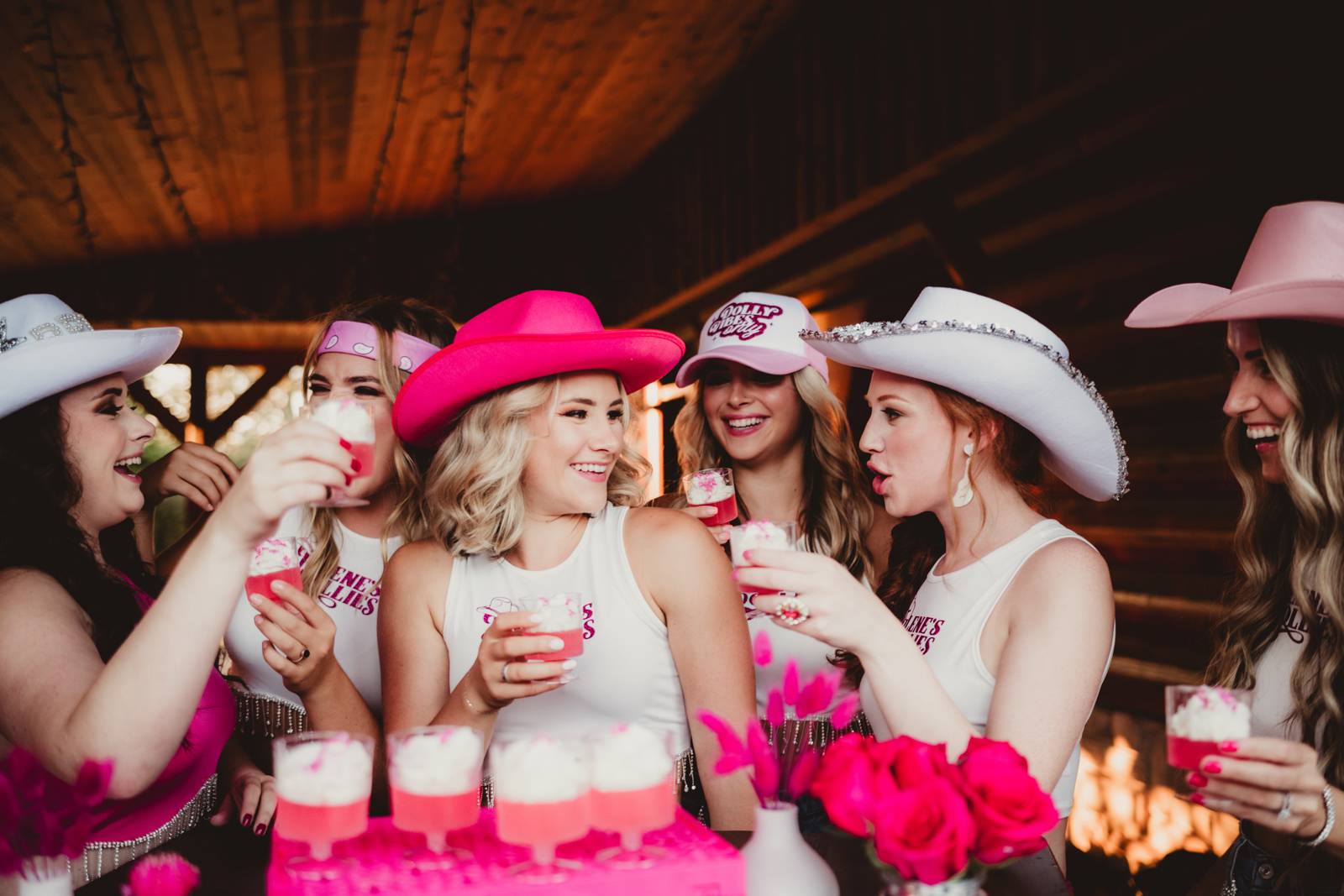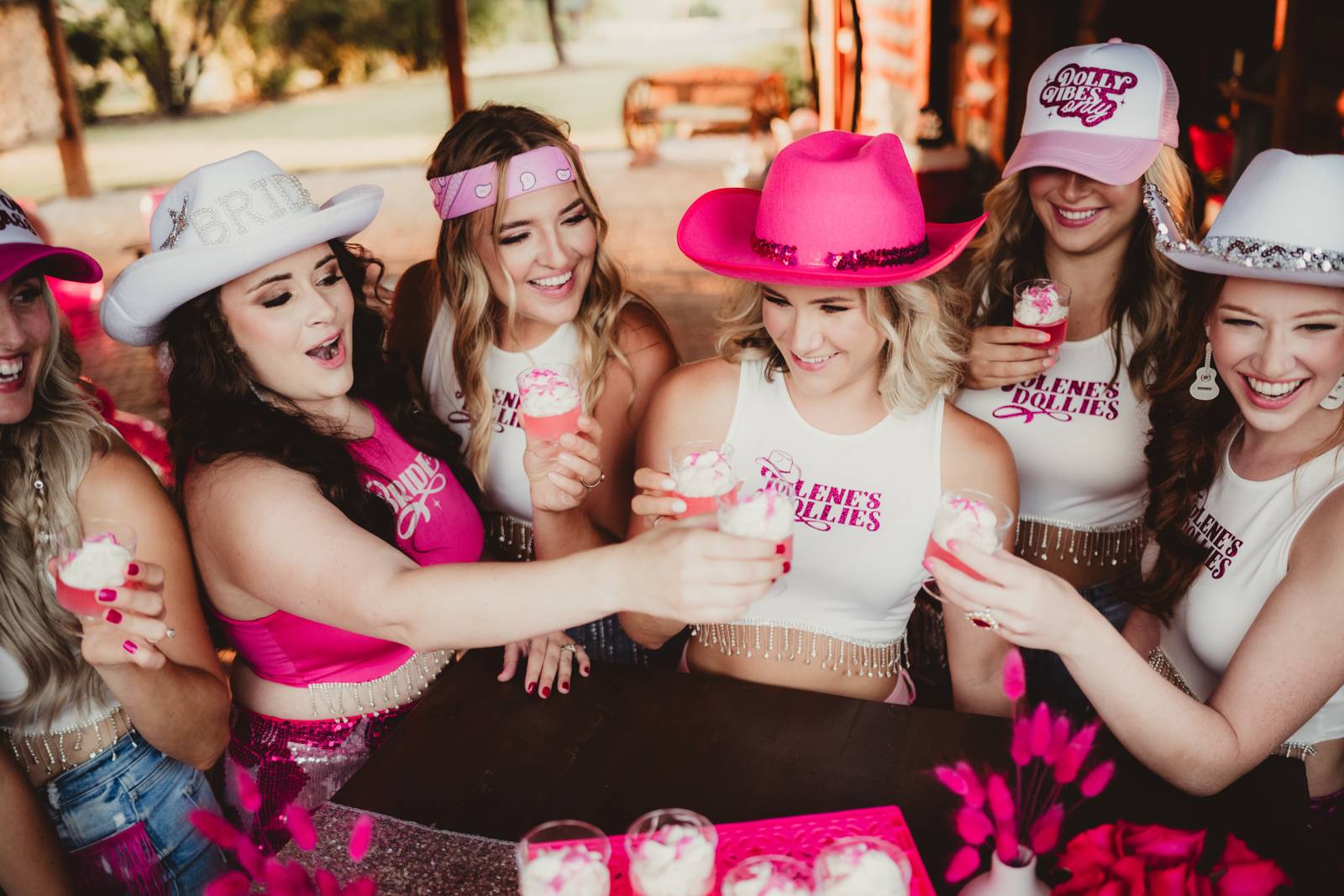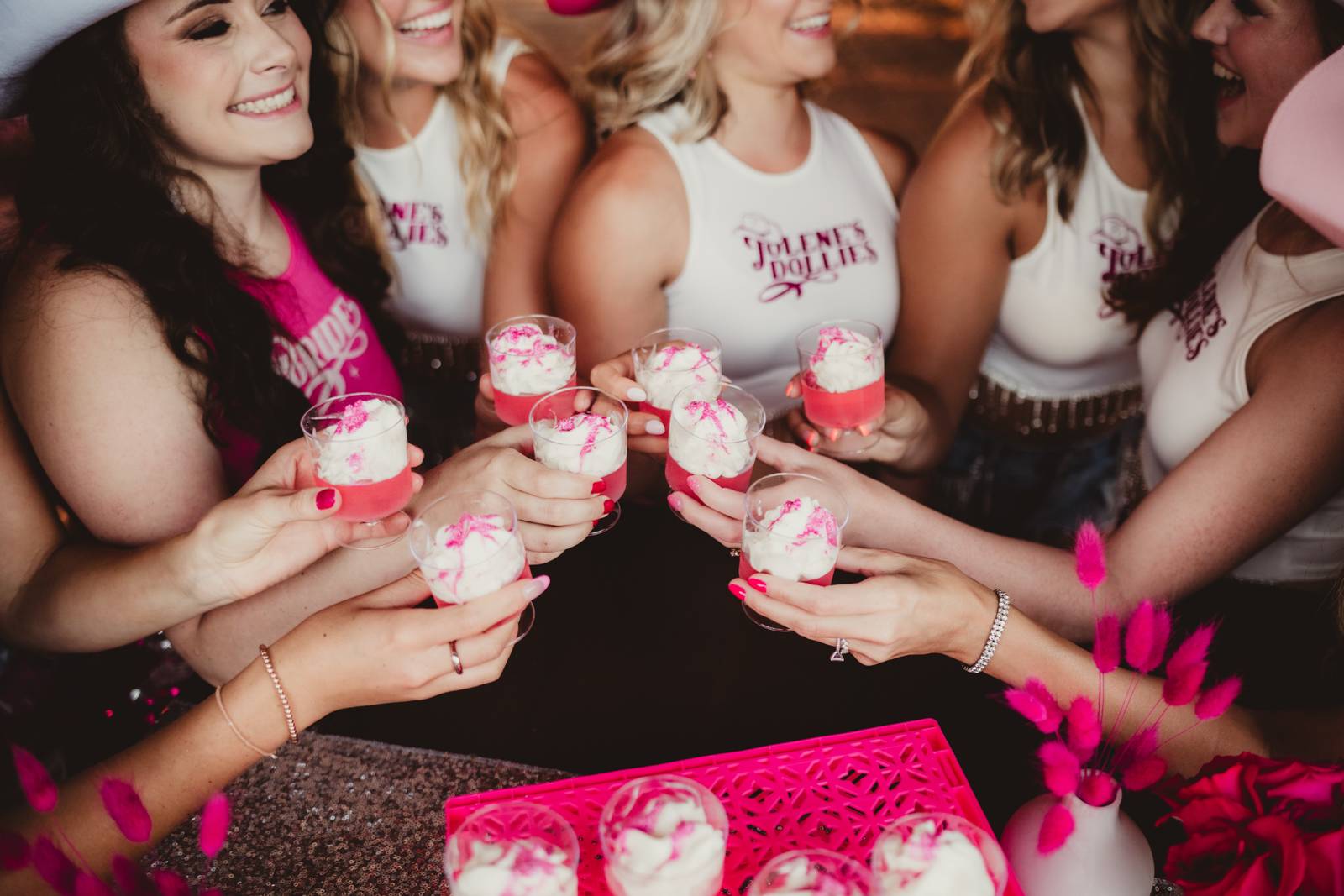 The creativity continued at the dessert table with a stunning themed spread of desserts from Craig's Cake Shop! A glittery cake with splashes of hot pink was the centerpiece. Cupcakes, including custom microphone-themed cupcakes, were topped with their signature delicious, homemade buttercream frosting. Working with LK Design, Sunny Celebrations also added to the sweetness with various tasty Dolly-themed cookies!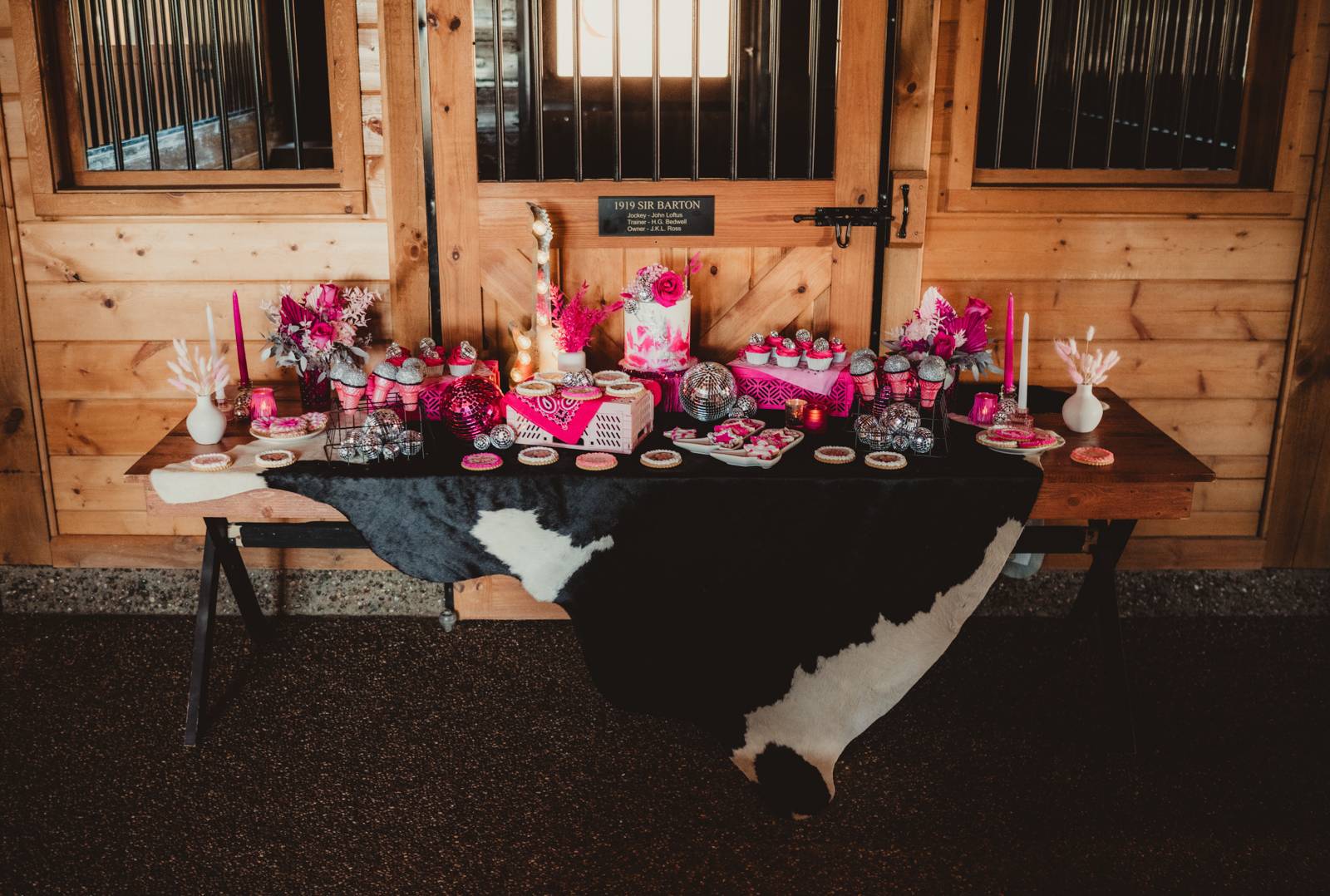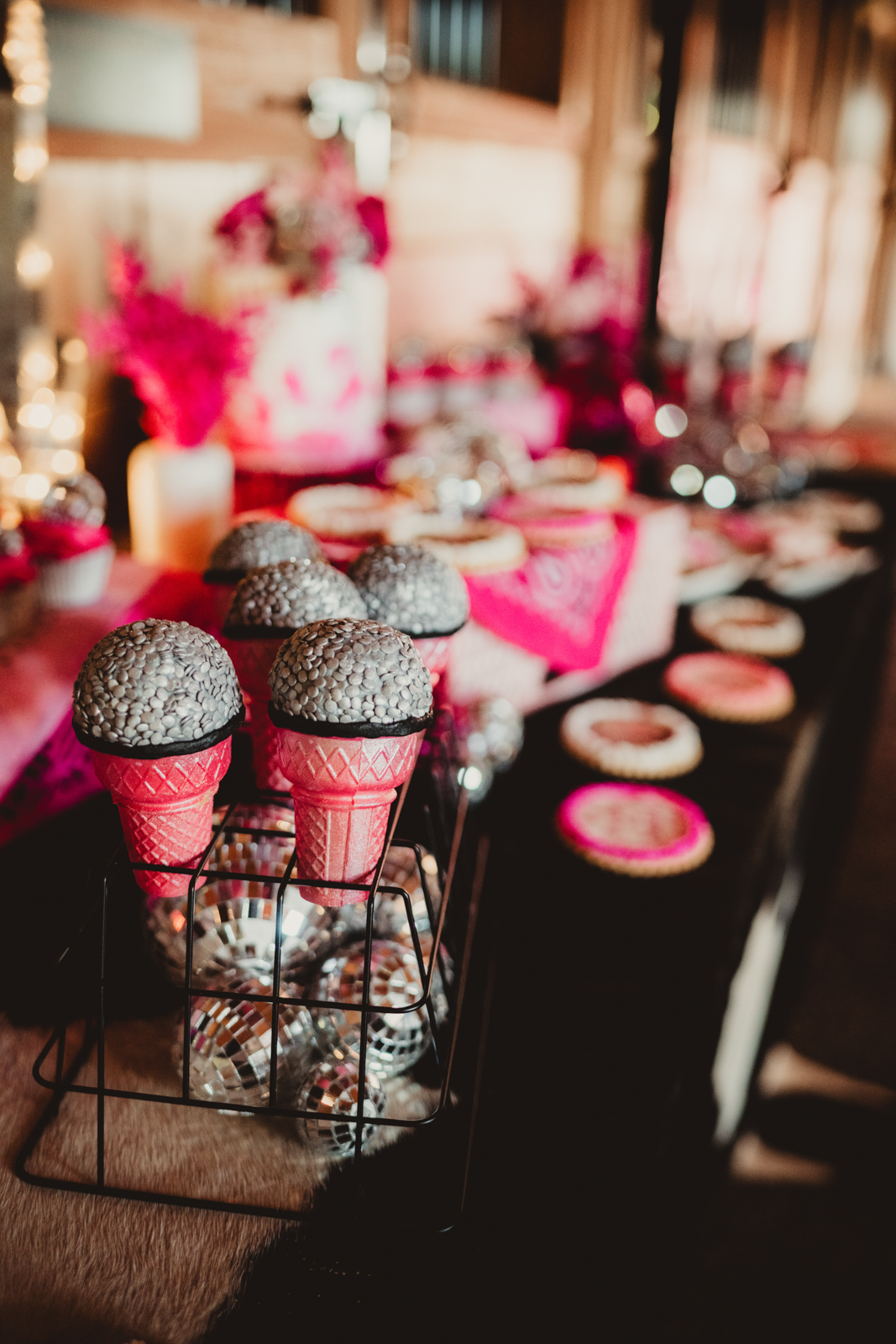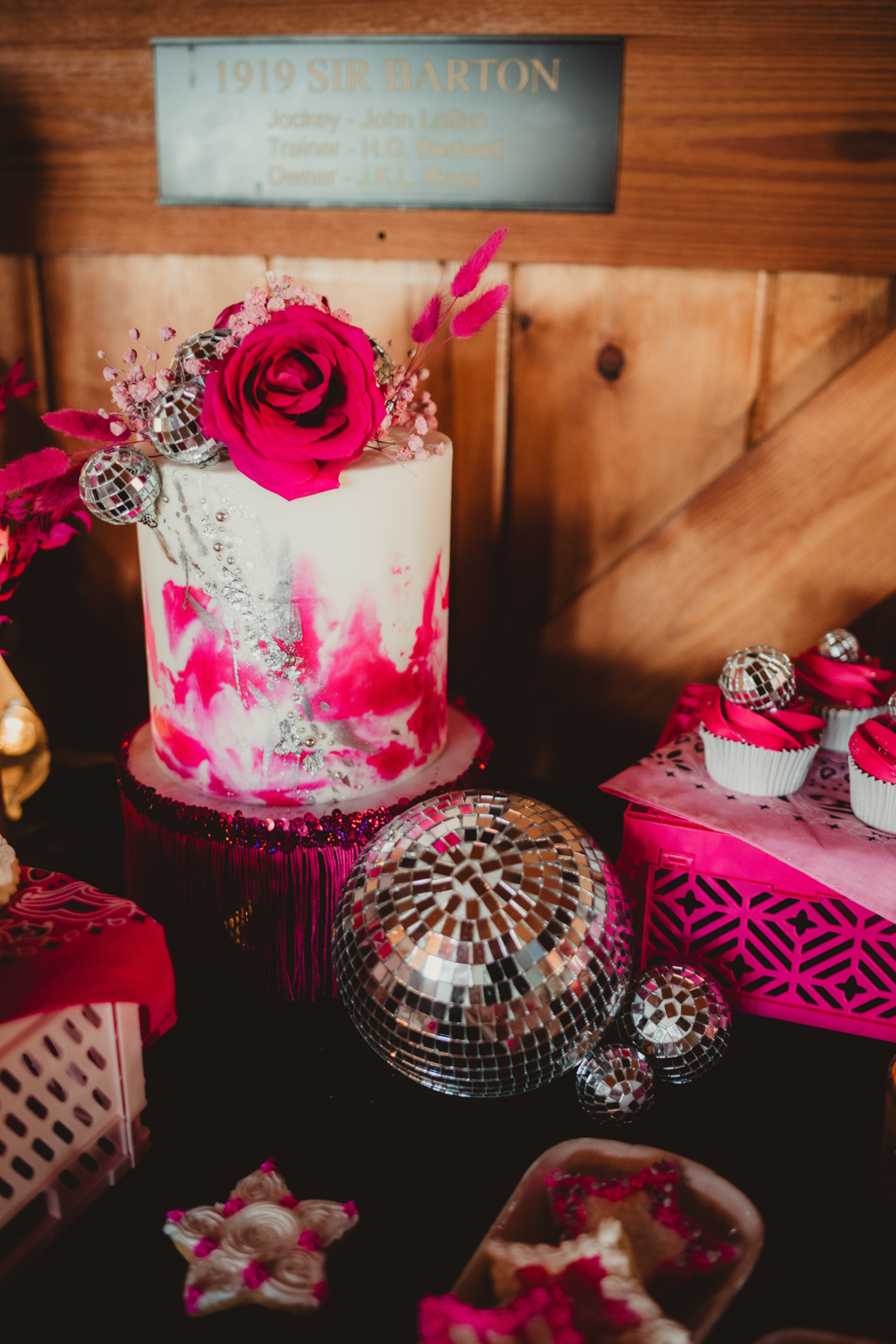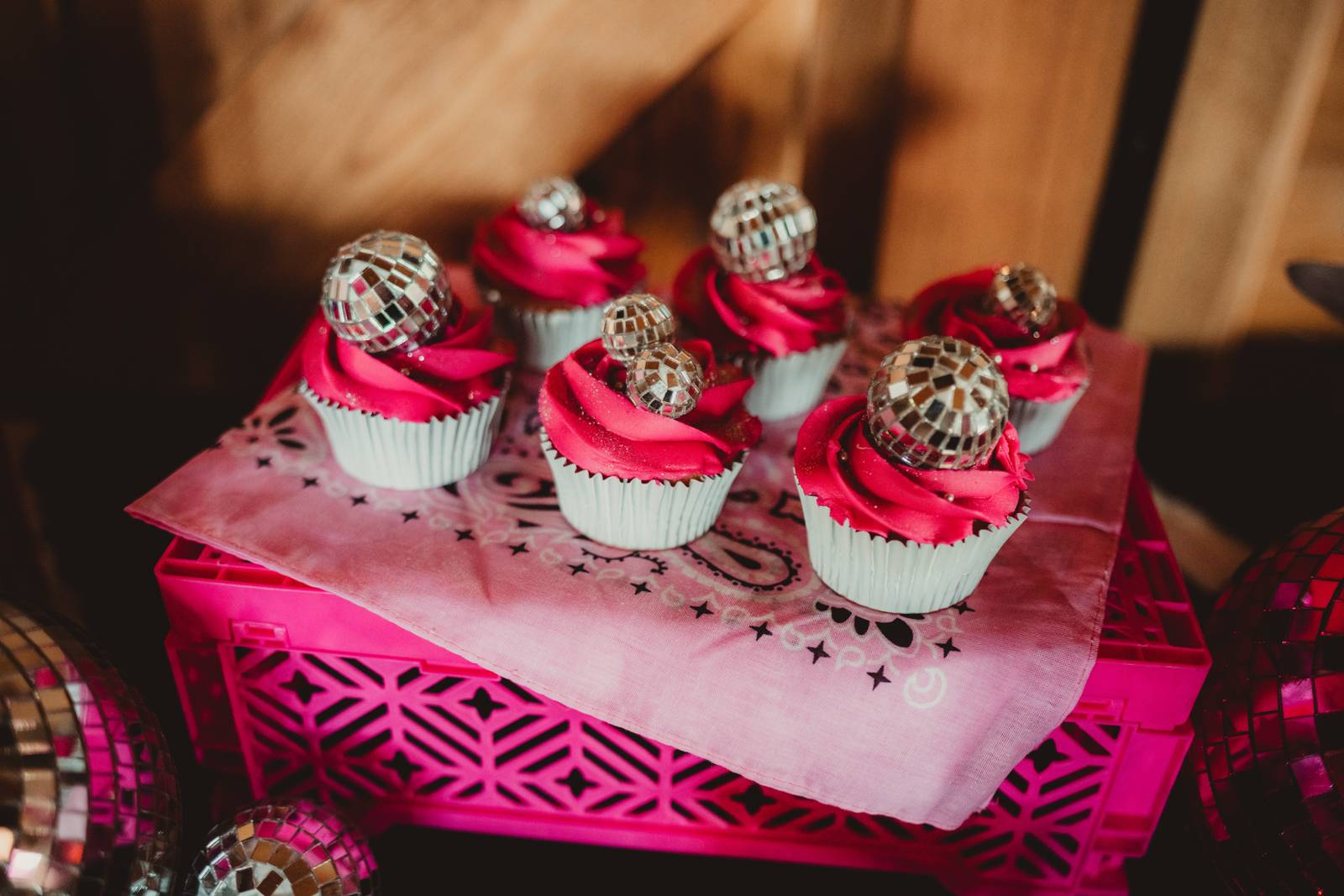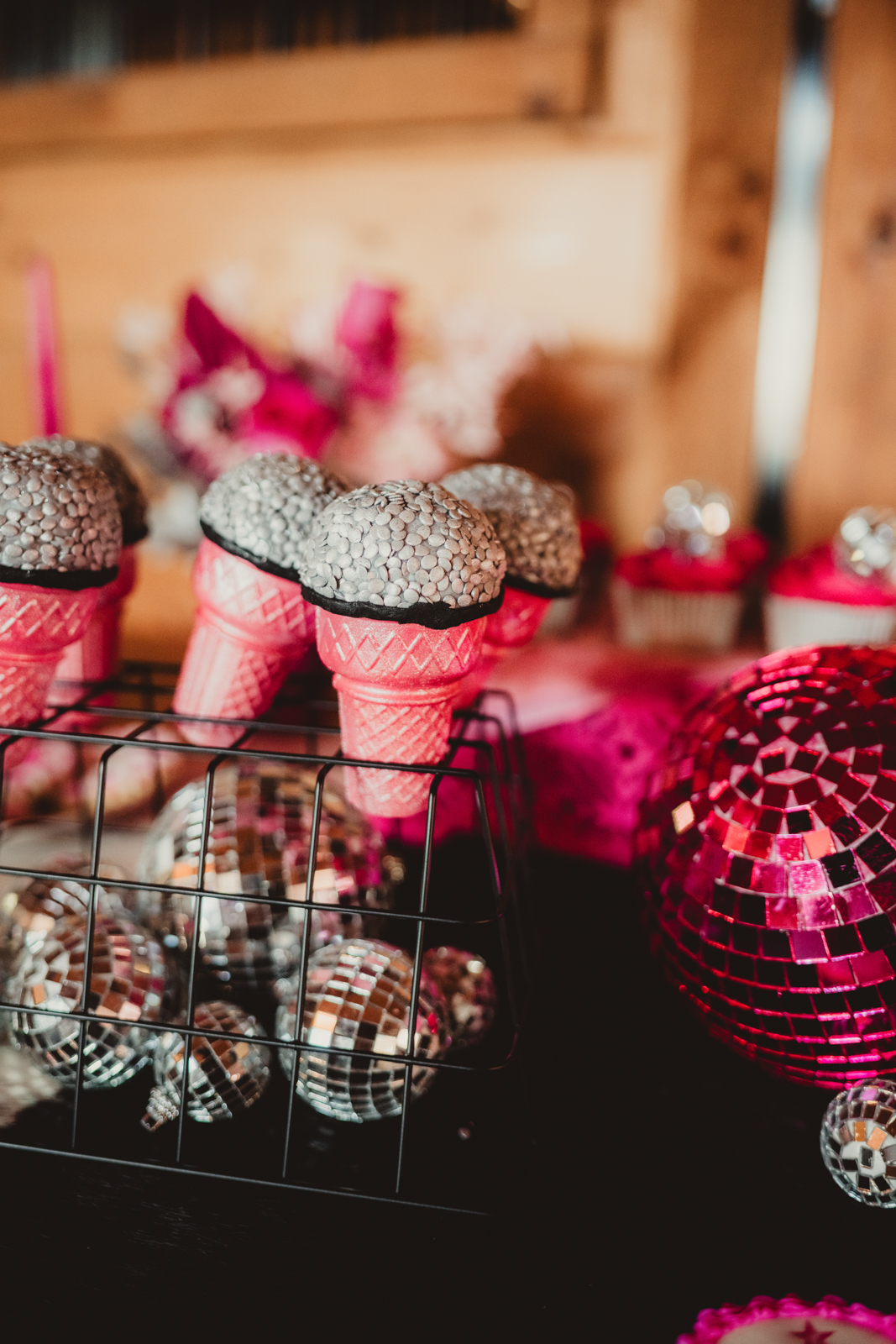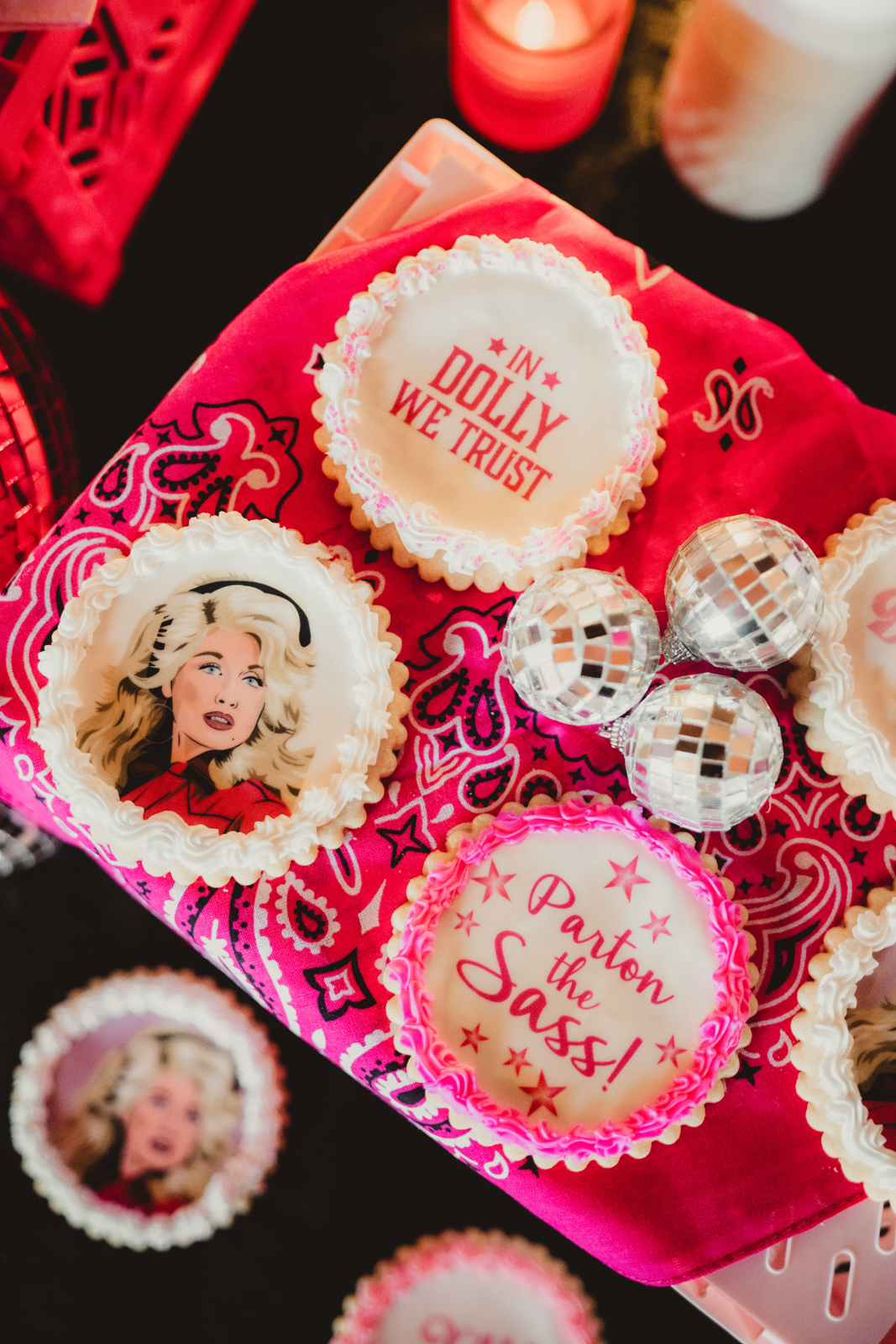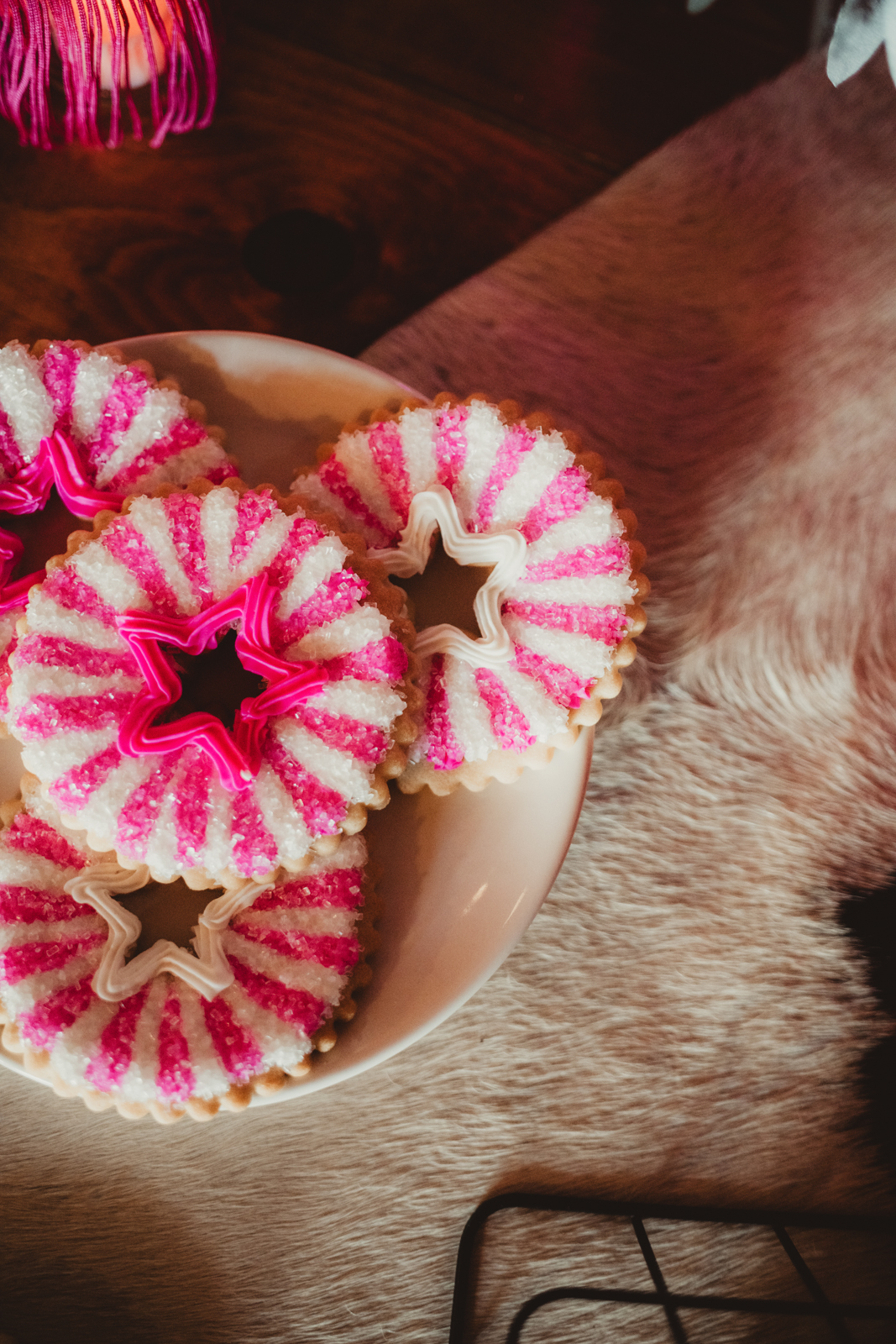 Twig & Olive Photography captured every moment of the festivities for our bride and her squad to remember for years to come!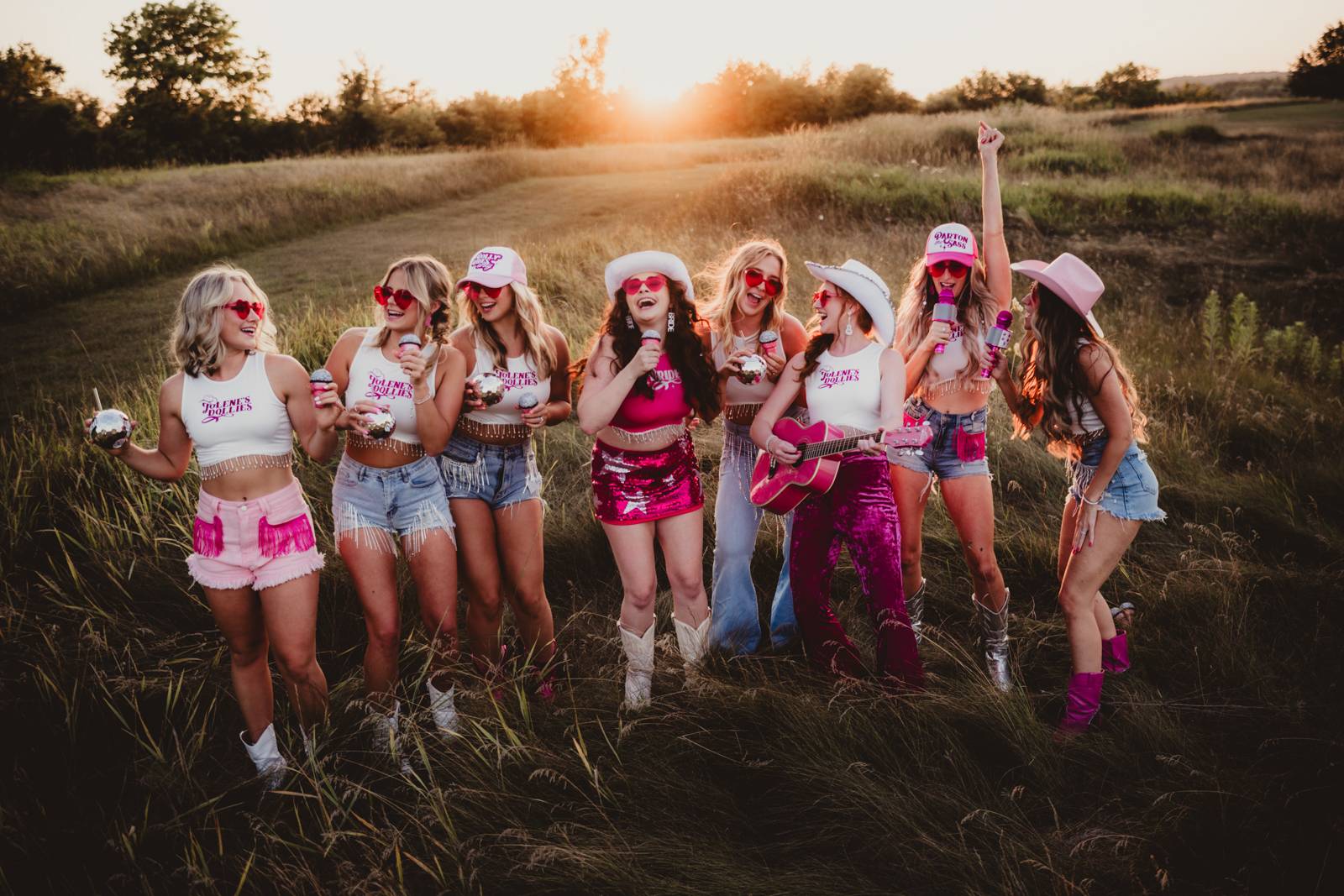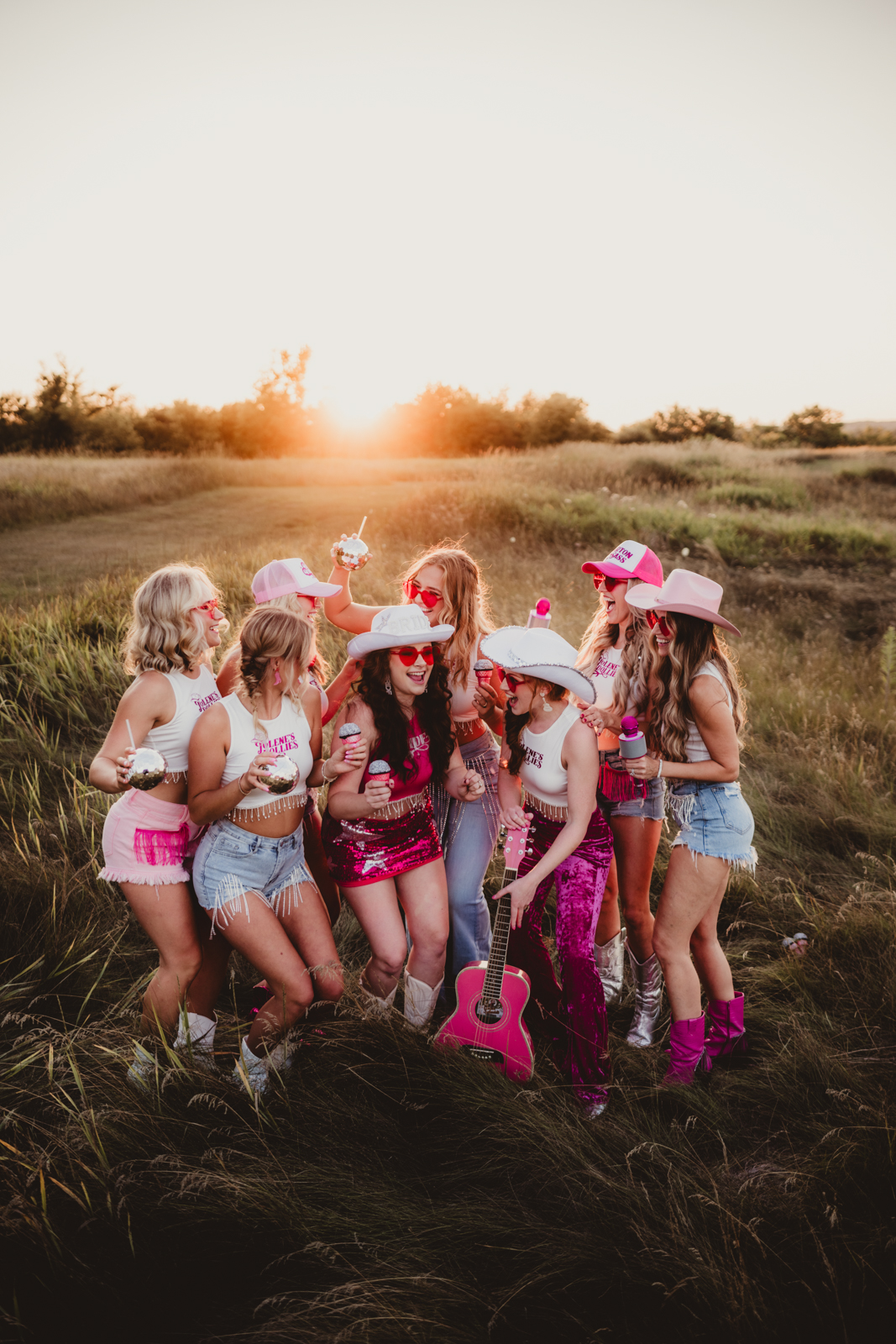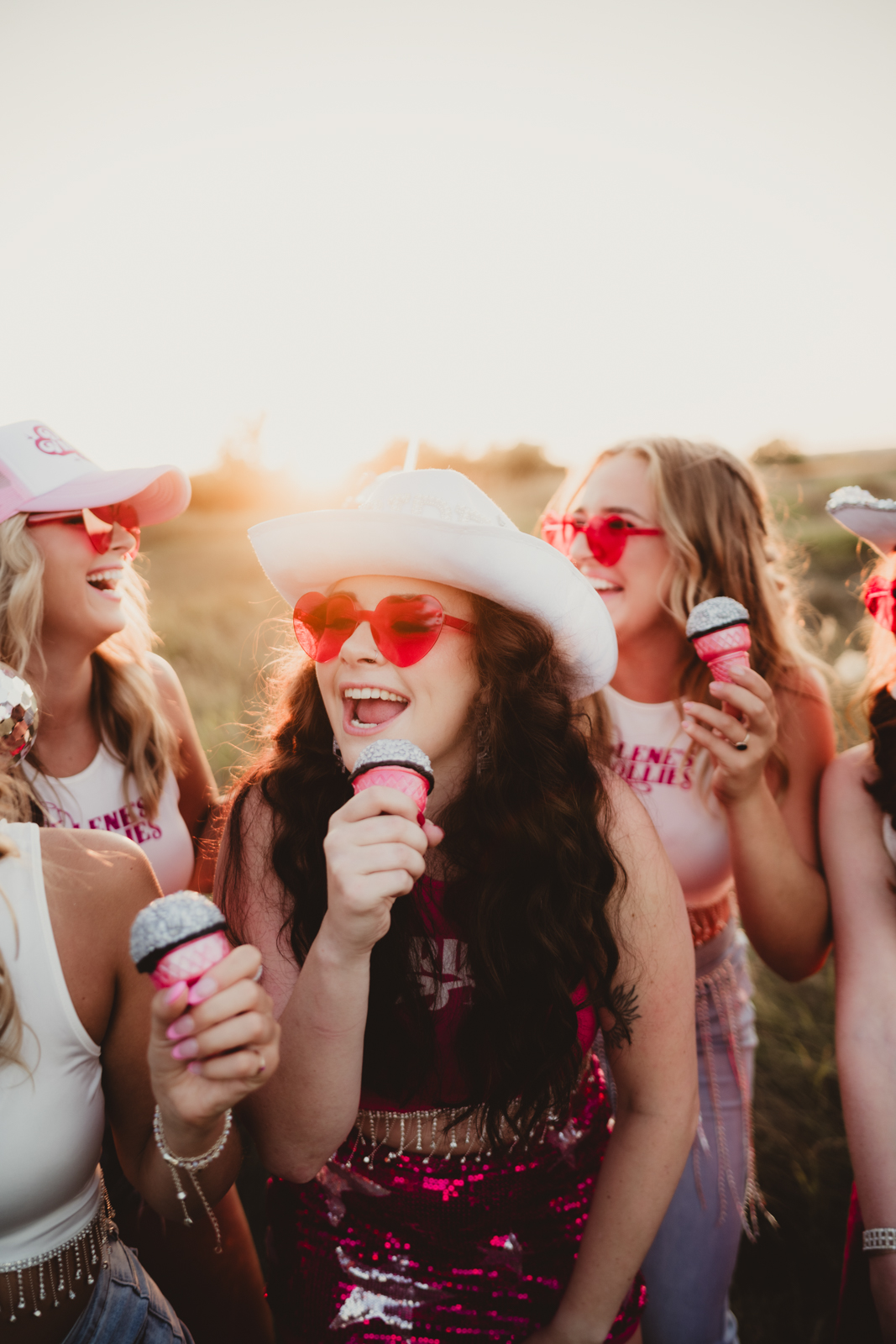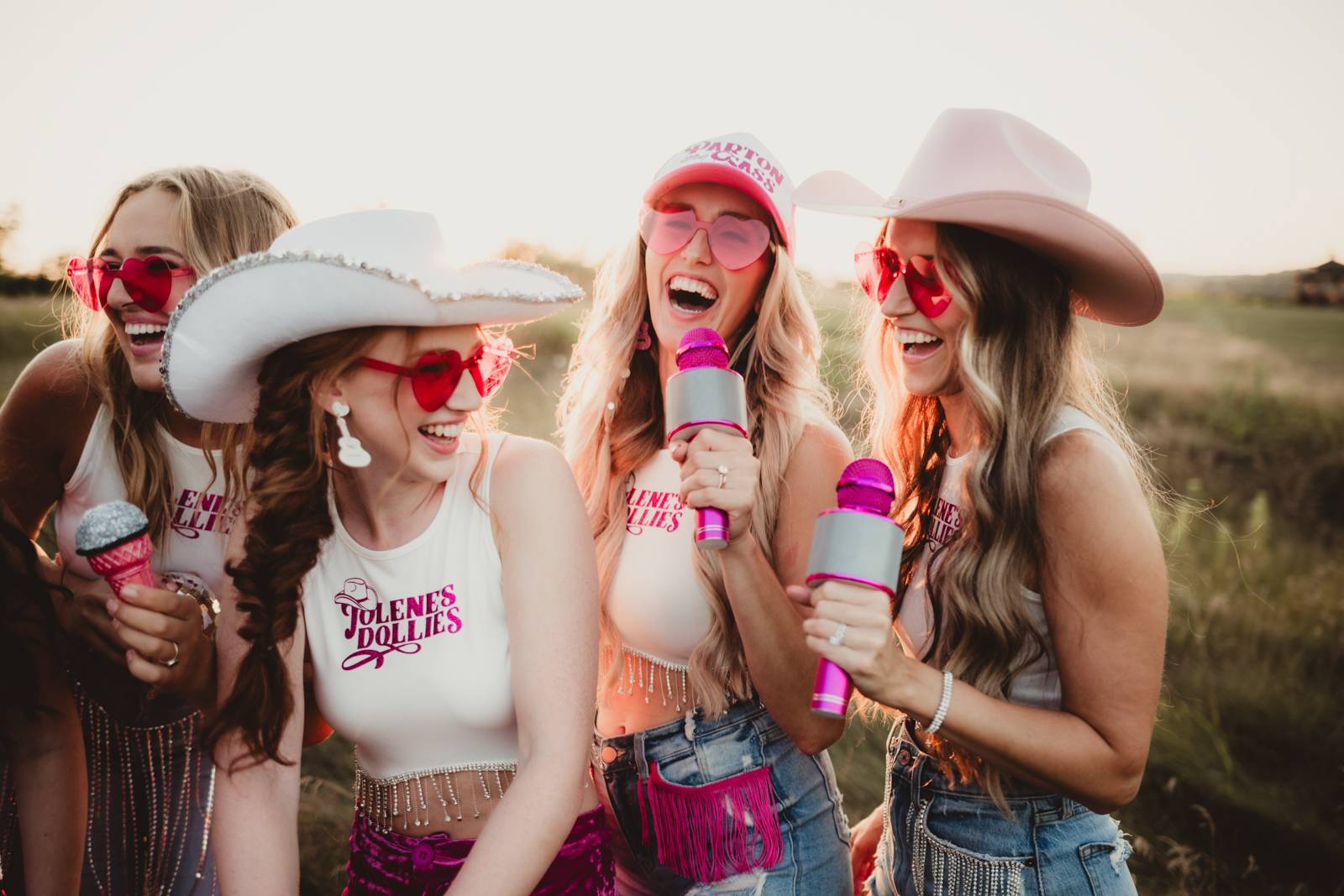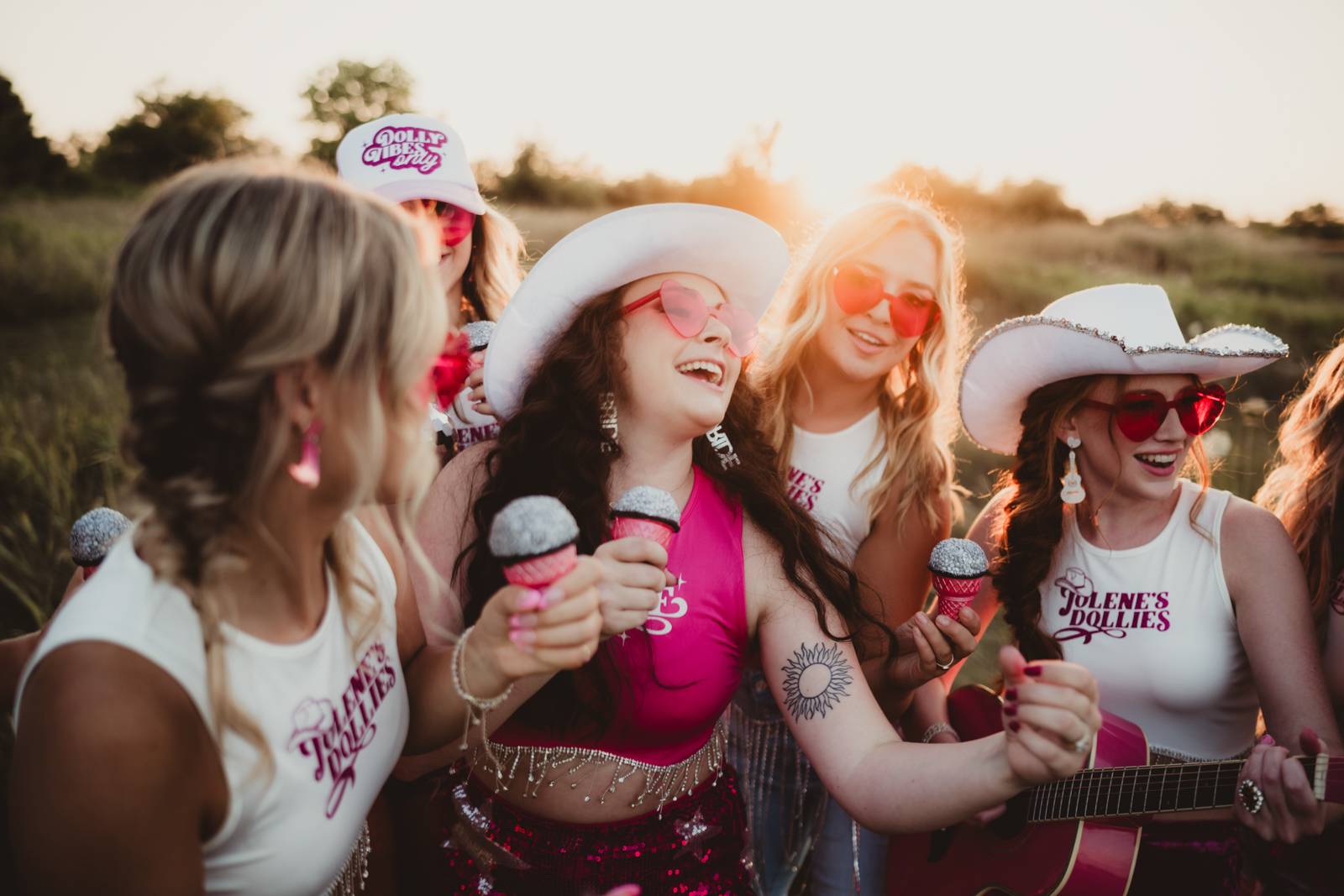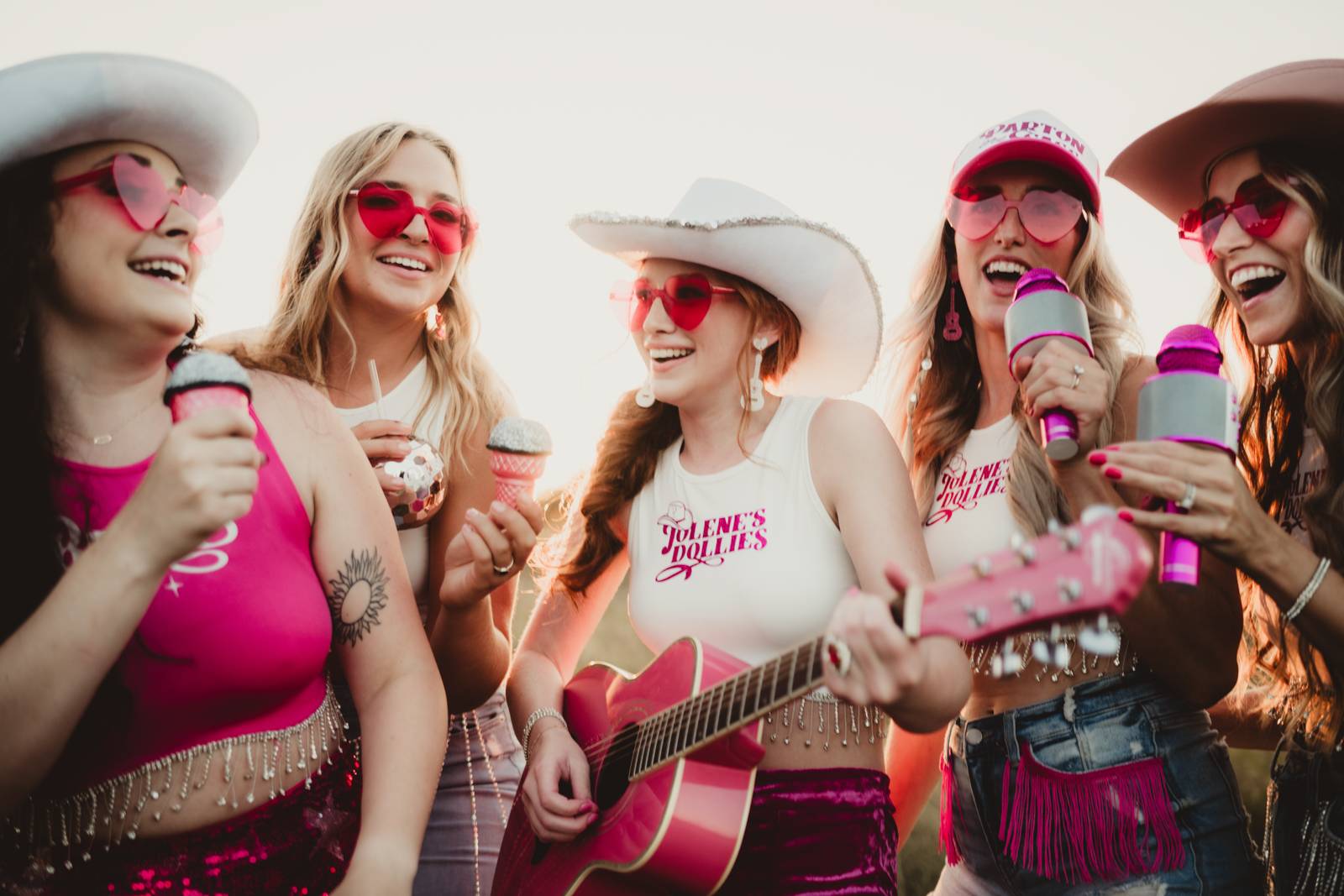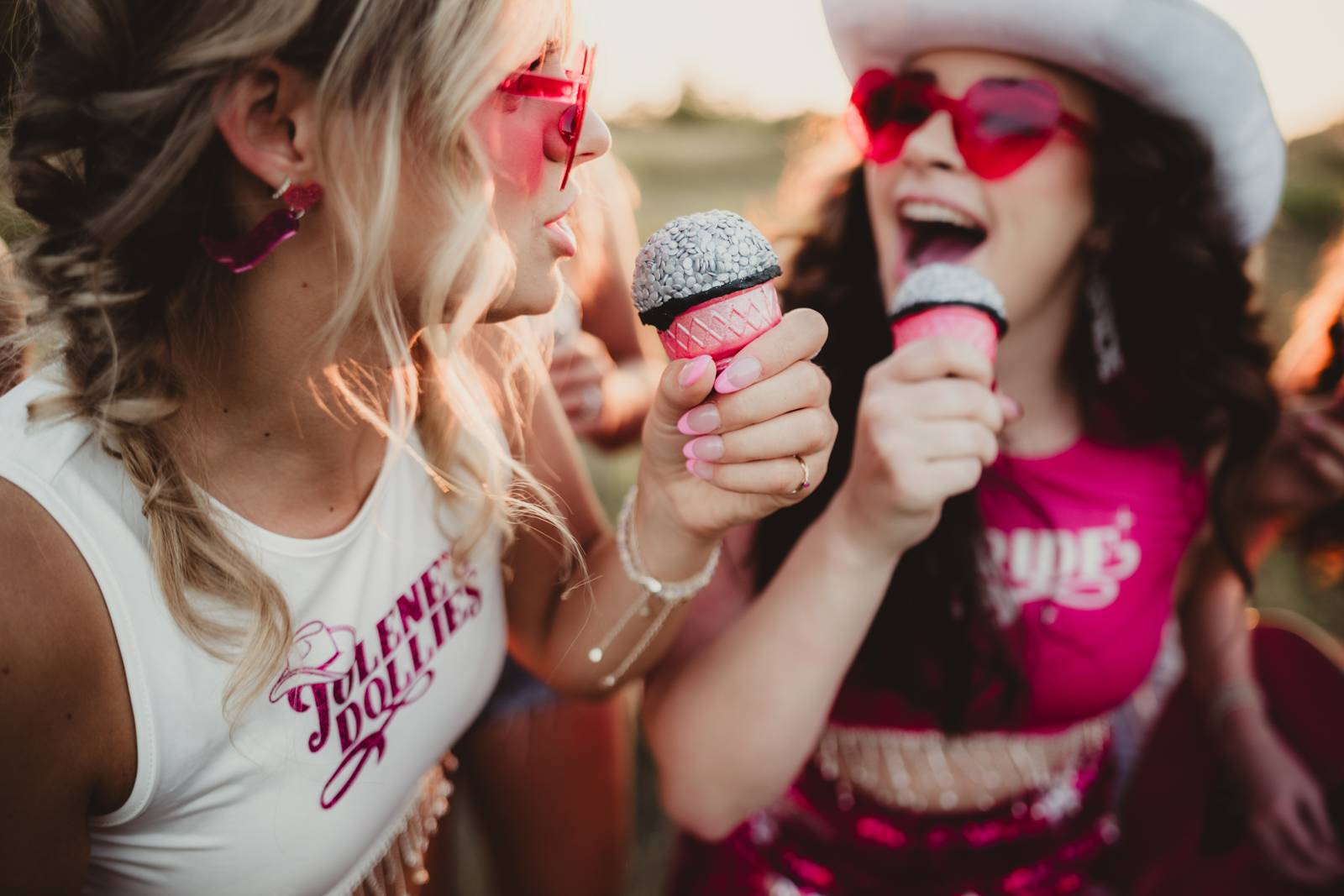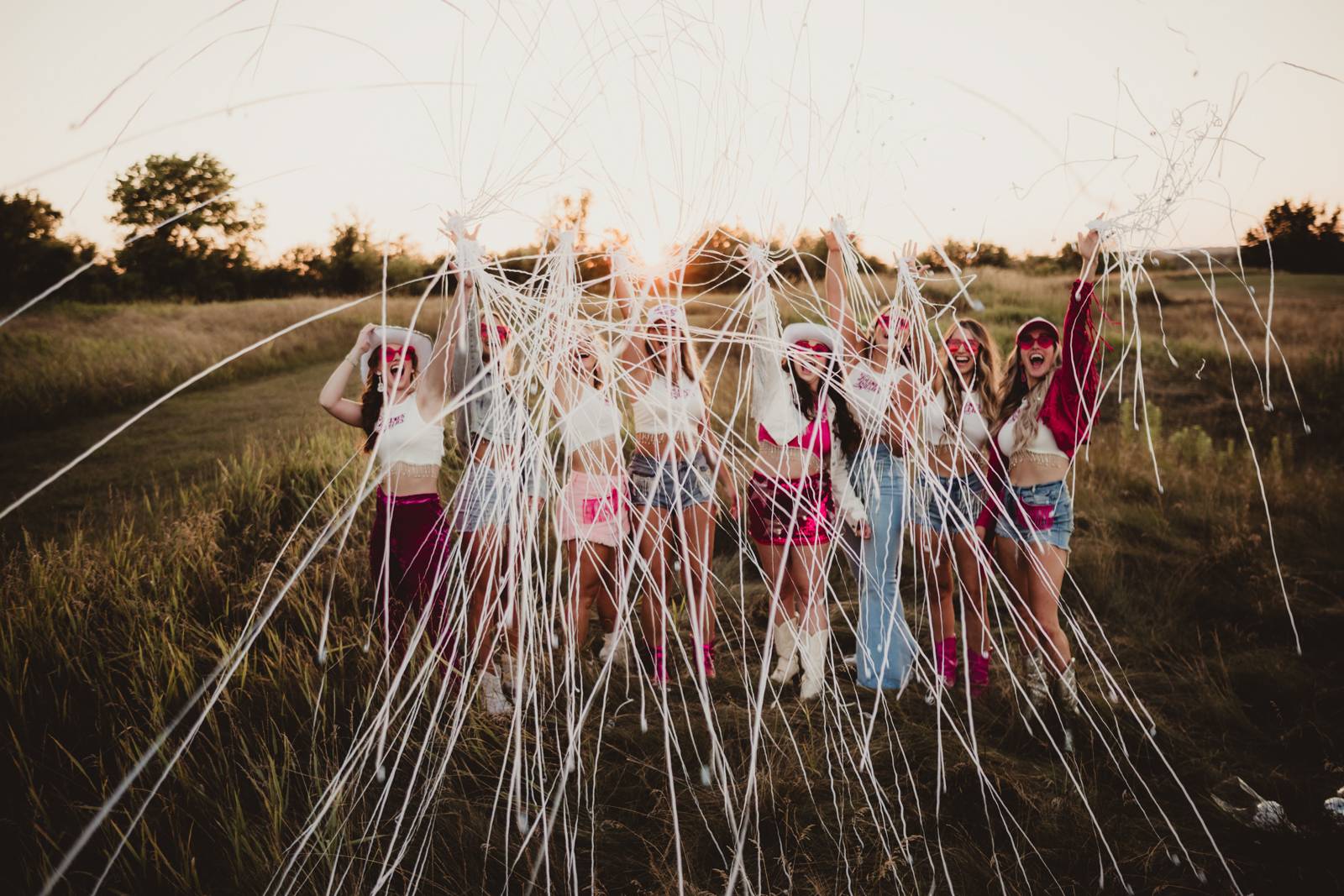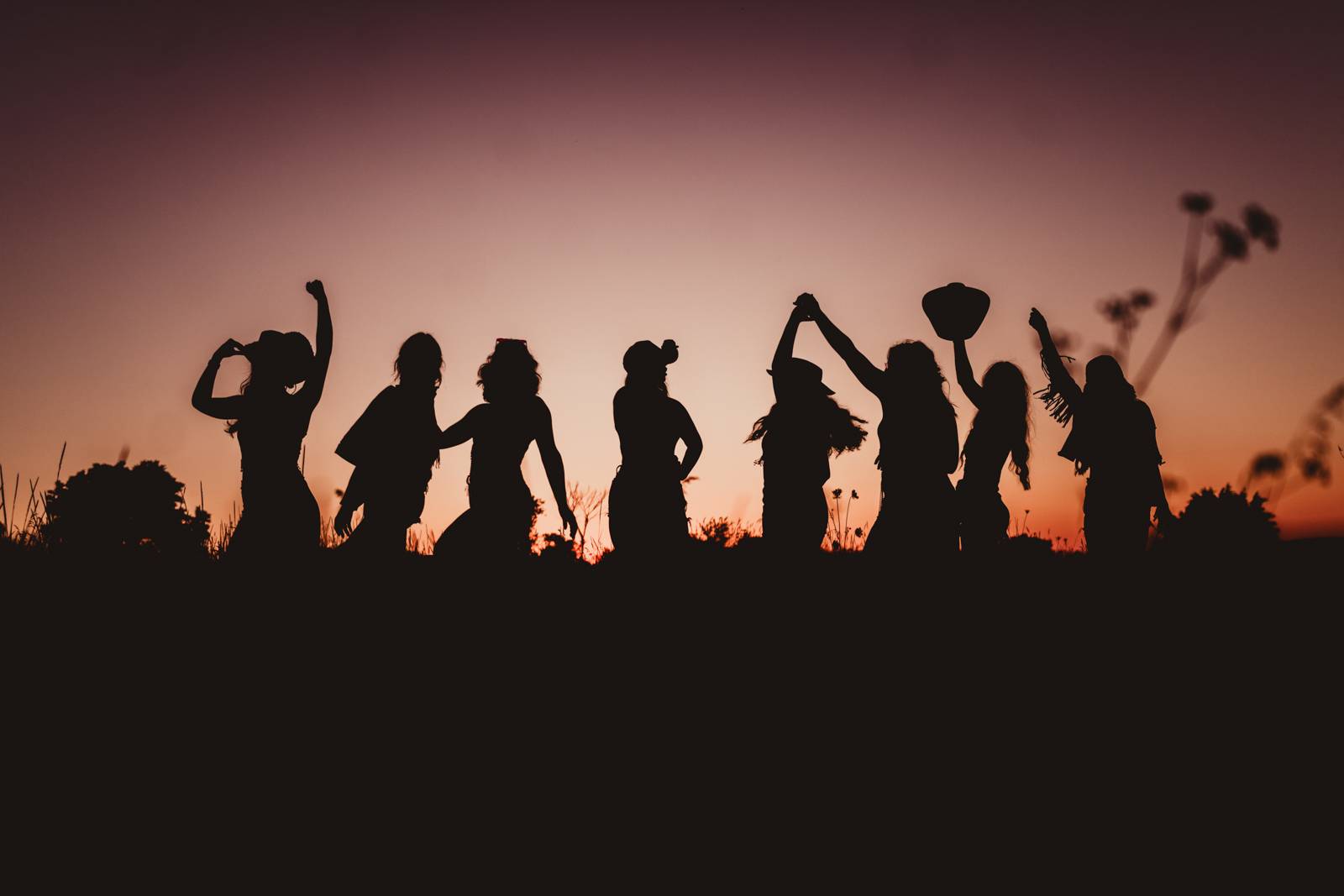 Want to get even more inspired? Watch this Western disco bach bash video from Empyrean Arts below!
Connect with each of the talented participating wedding professionals by clicking on their names below. Happy wedding planning from the WedPlan team!