Slow. Still. Sustainable. The cottagecore style infamously captures the essence of simpler times, where nature reigns supreme, and the charm of rural life is woven into every aspect. With a focus on the beauty of organic details, the warmth of community, and the nostalgic comfort of vintage aesthetics, this idyllic wedding design on Sugarland's stunning property invites you to embrace a love story that unfolds amidst the soft hues of sage and pistachio greens and the quaint simplicity of the Wisconsin countryside.
With coordination, design, and stationery by Forsythia Events, this earthy, garden-inspired look features a talented team of local wedding vendors, including The Wedding Flashers, Fletcher Media, B-Style Floral, Craig's Cake Shop, Event Essentials, Velvet Rentals, ANiU Salon Spa, Bridal Boutique, and Men's Wearhouse. Get ready to be inspired by each intentional detail below as you plan your own celebration.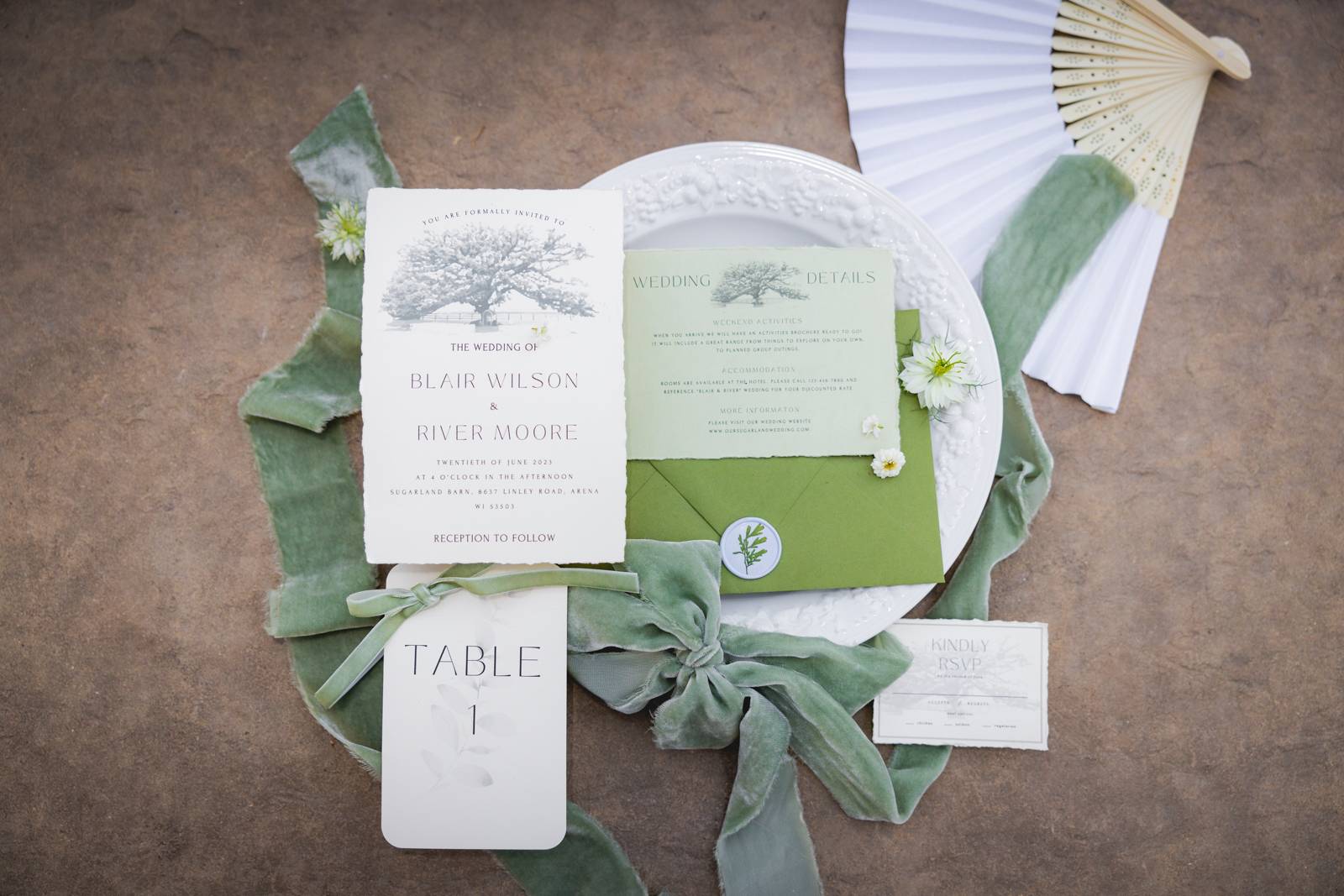 Inspired by the iconic oak tree that stands tall in all its glory on Sugarland's grounds with its majestic sprawling branches, Forsythia Events wove this unique detail seamlessly into their beautiful custom stationery and signage creations that embrace organic simplicity and earthy charm. In coordinating this wedding design, they reimagined the outdoor property of the venue to curate a unique, elevated garden party that embodies the essence of the cottagecore style.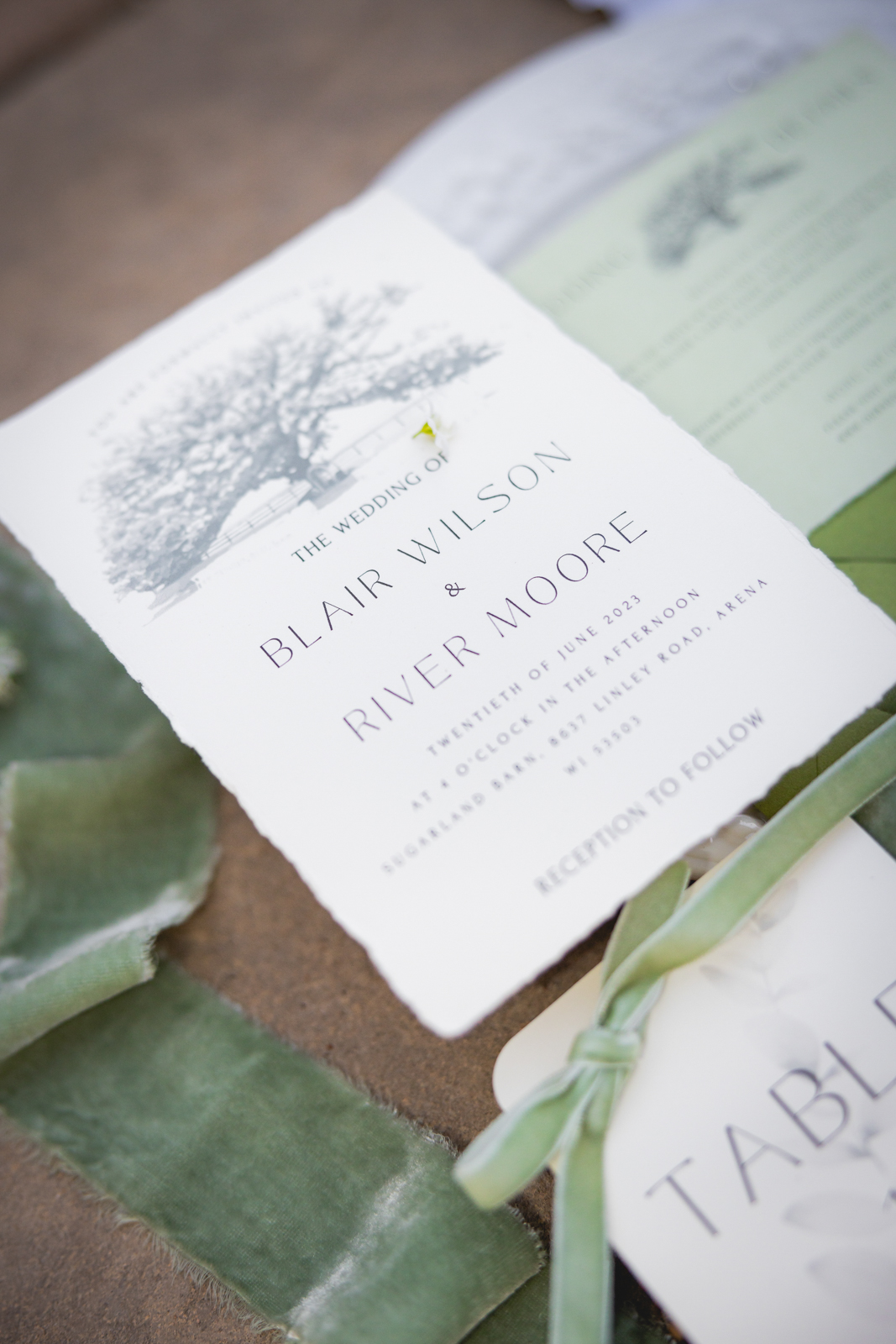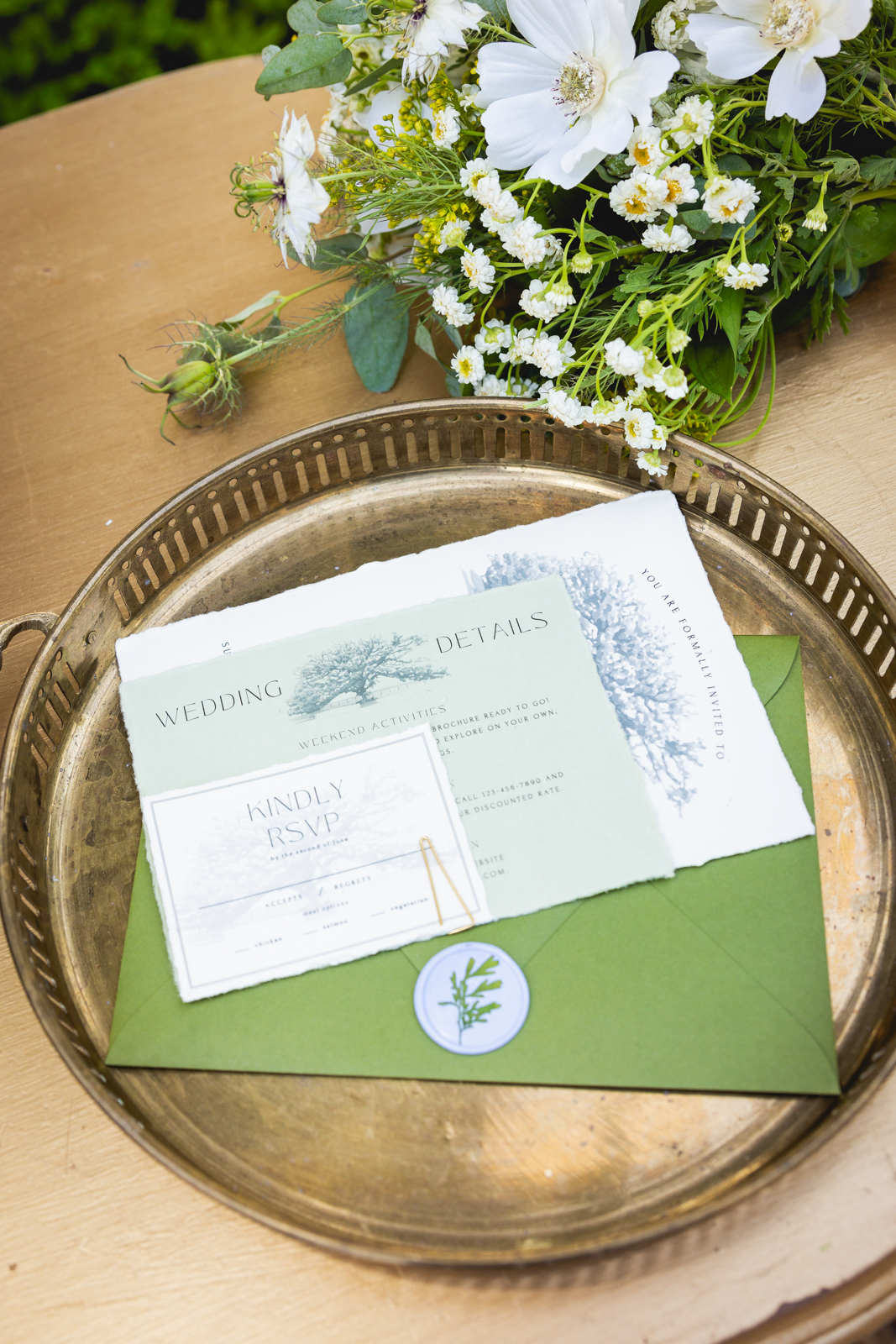 Outfitted by Bridal Boutique and Men's Wearhouse, our couple's wedding day looks are harmonious and elegant, showcasing a romantic A-line gown featuring whimsical detachable balloon sleeves, and a playful mint-colored suit paired with a subtle botanical-patterned tie.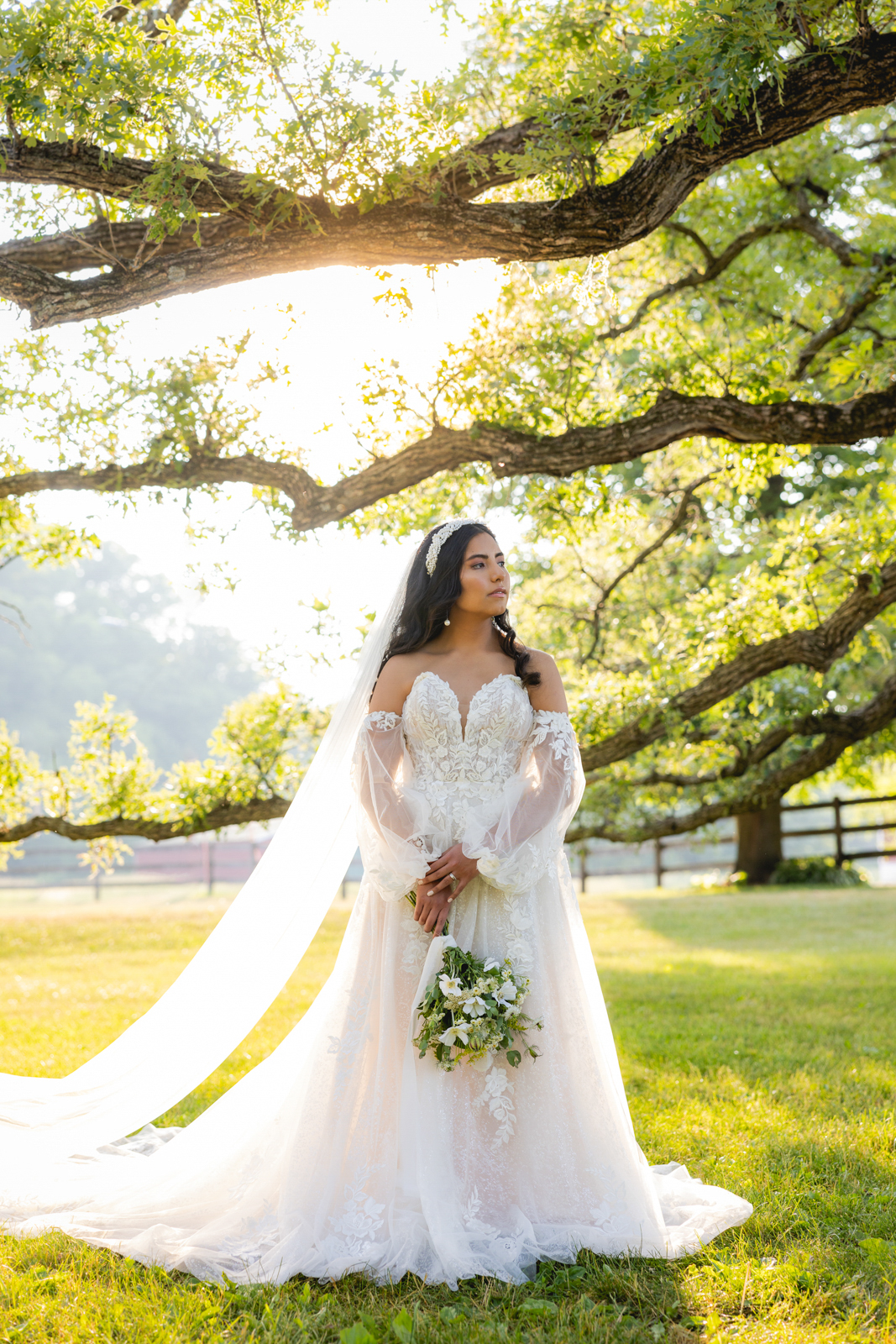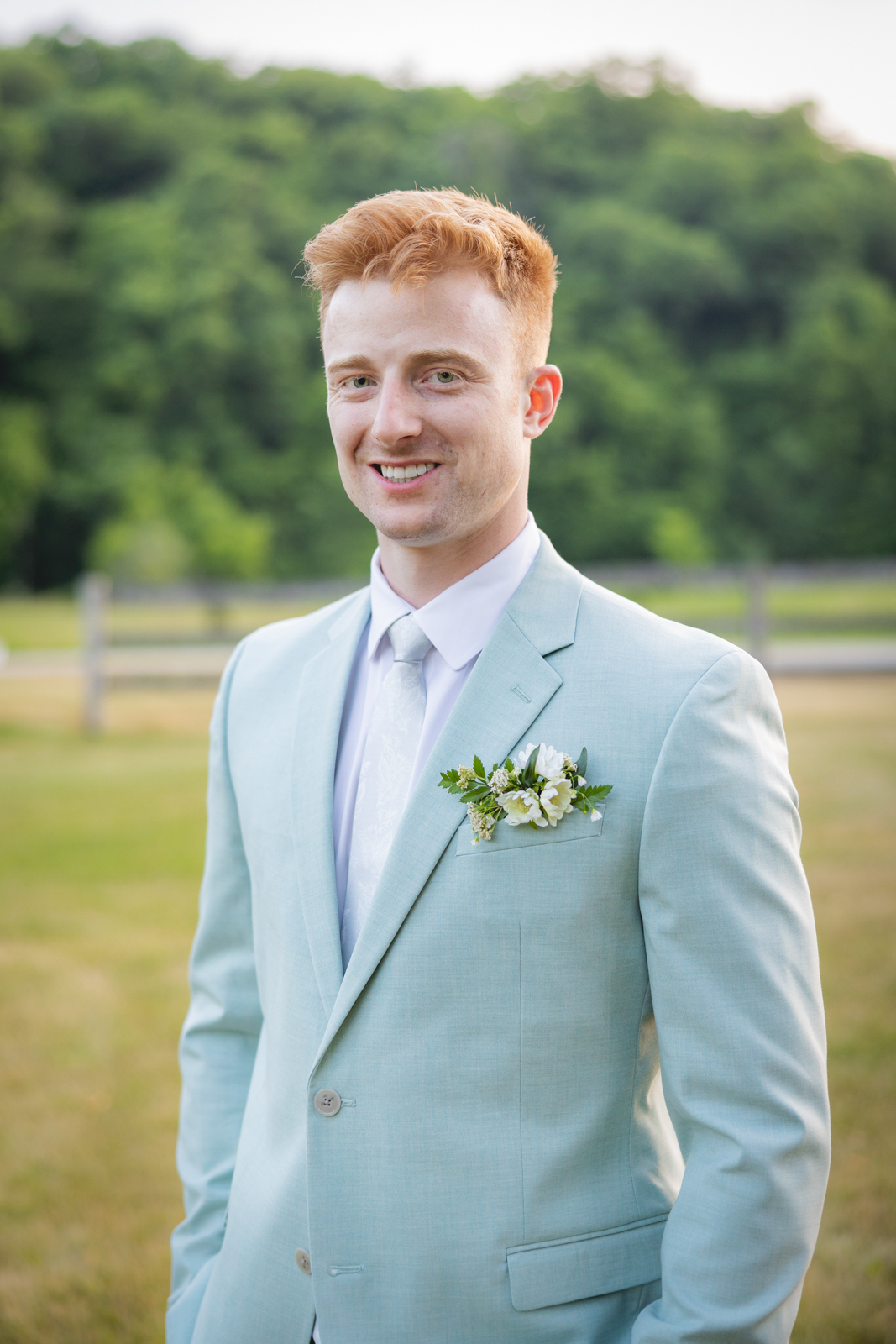 Nestled in the heart of the idyllic countryside in Arena, Wisconsin, Sugarland is a perfect, picturesque backdrop for a rural wedding celebration with its serene landscape and natural setting. Rather than utilizing their classic, breathtaking barn, this design steps outside to display the venue's gorgeous grounds, from the outside of their farmhouse rental to their exquisite oak tree, water fountain, and beyond. Who could imagine a more tranquil ceremony scene than under the mesmerizing old oak?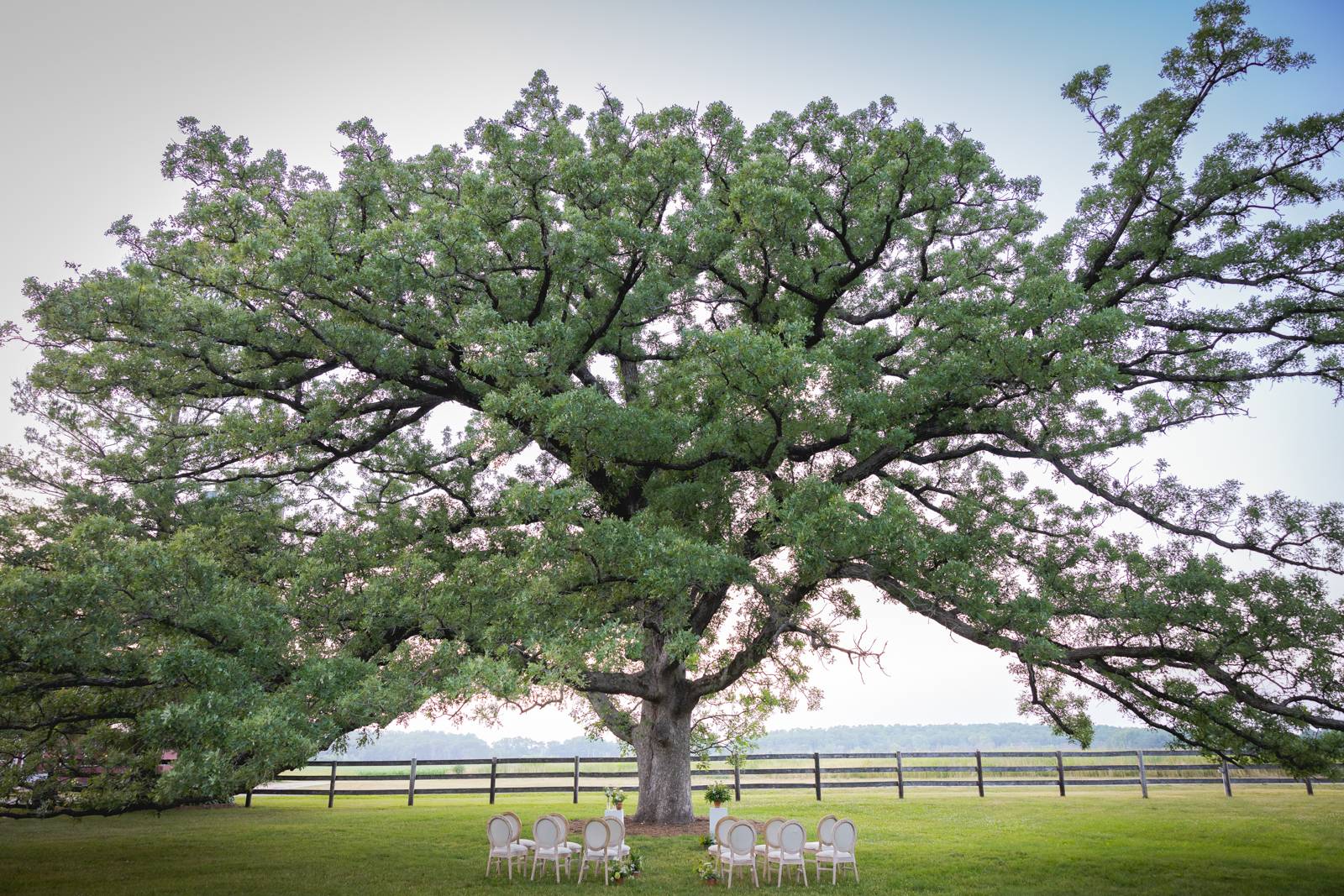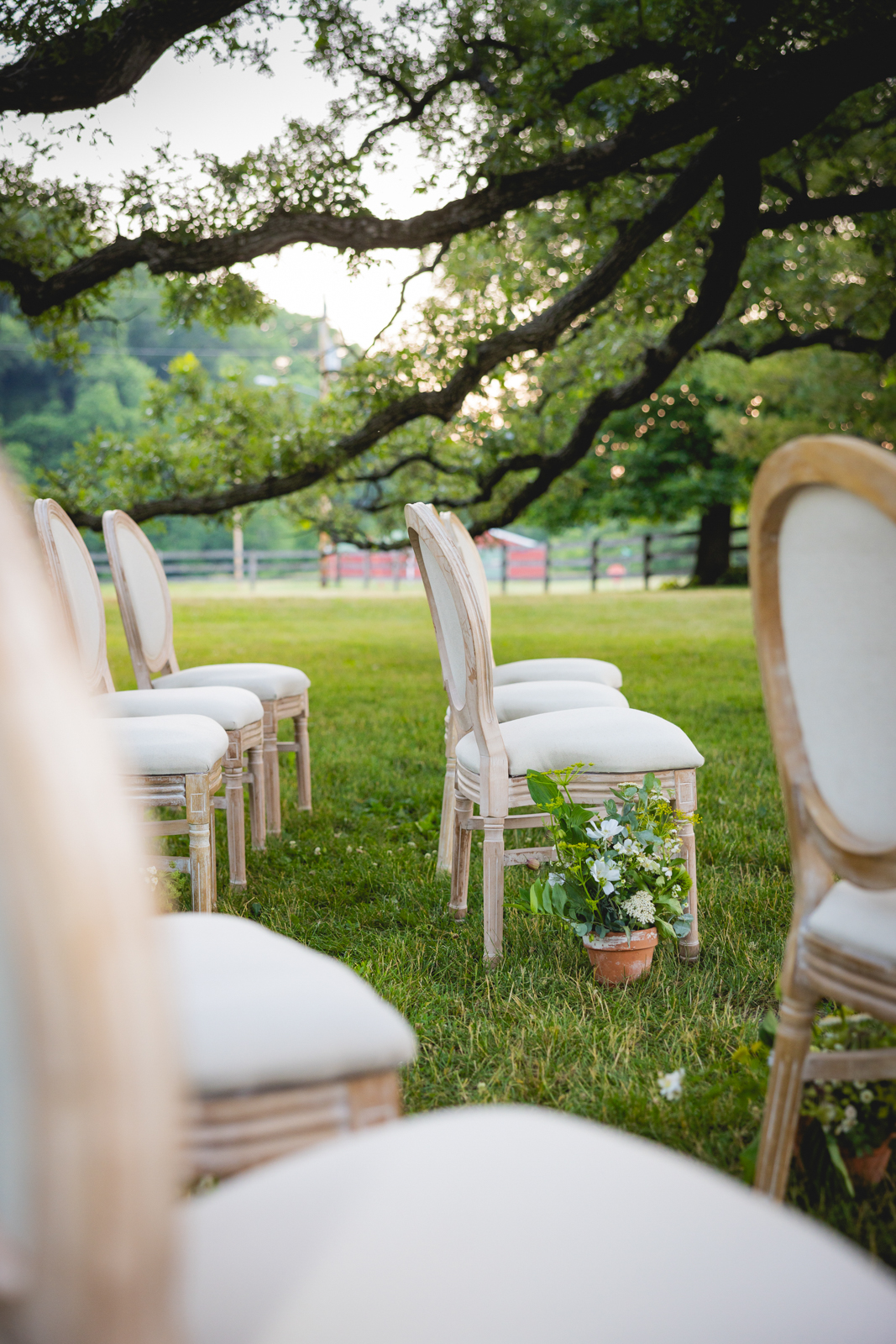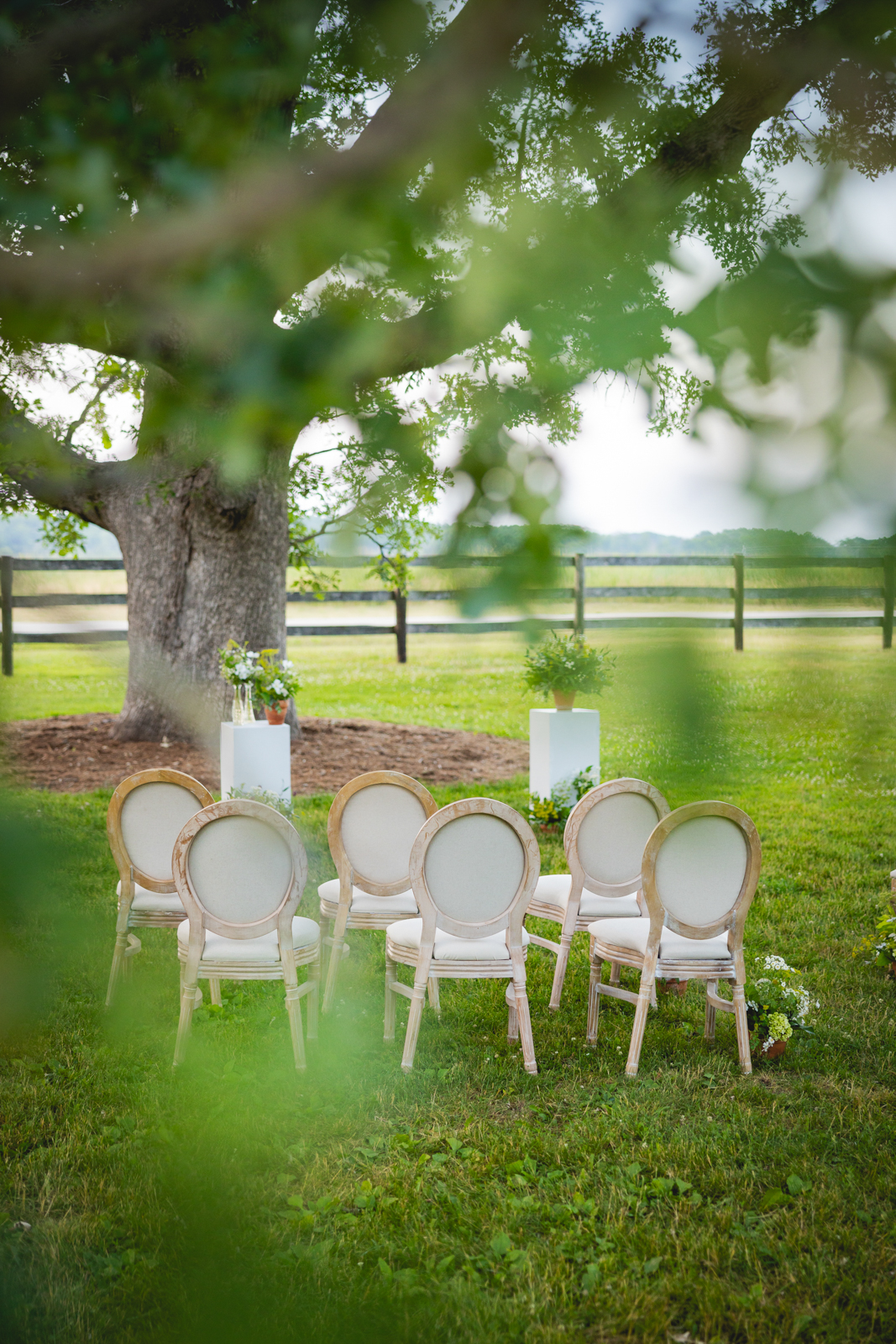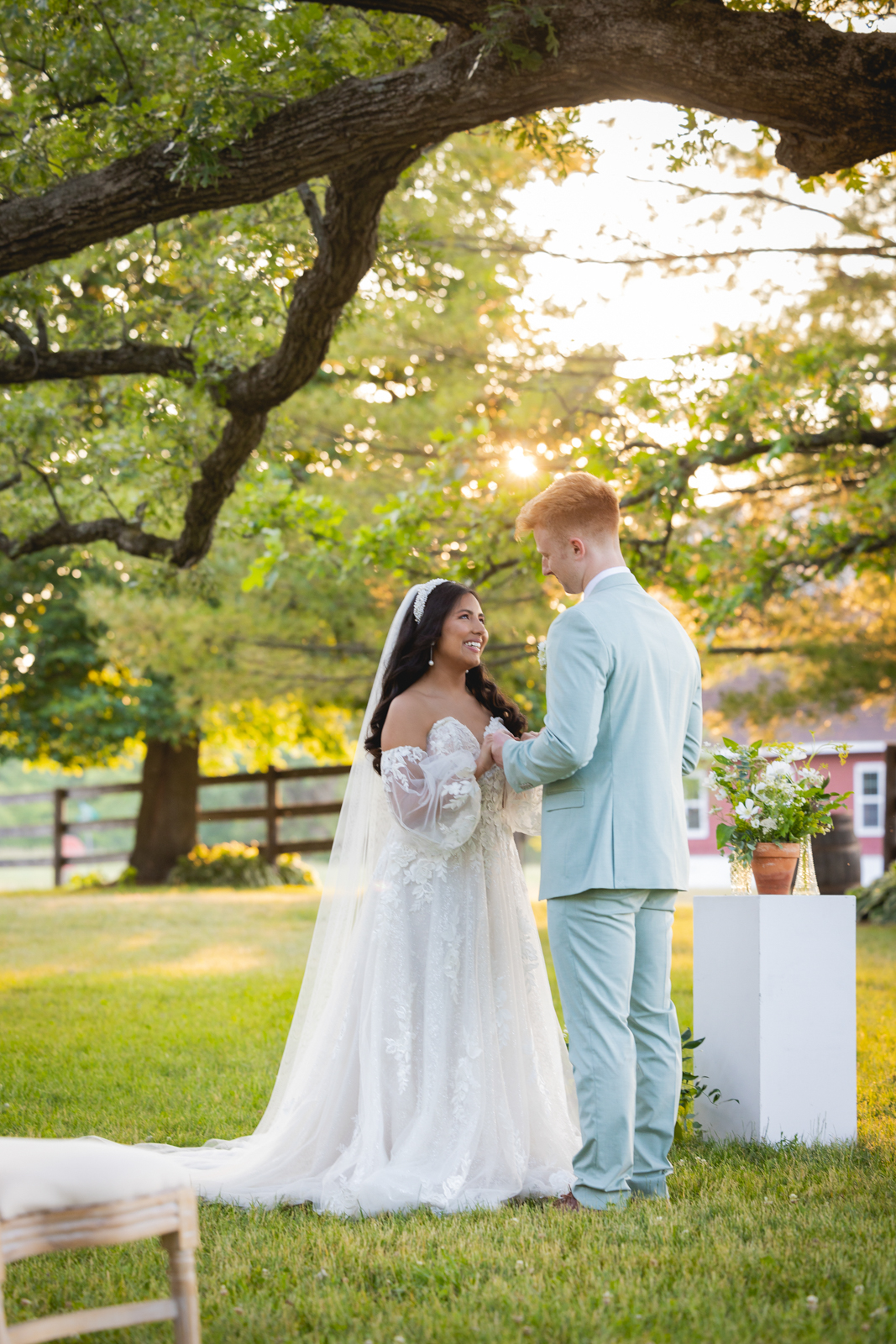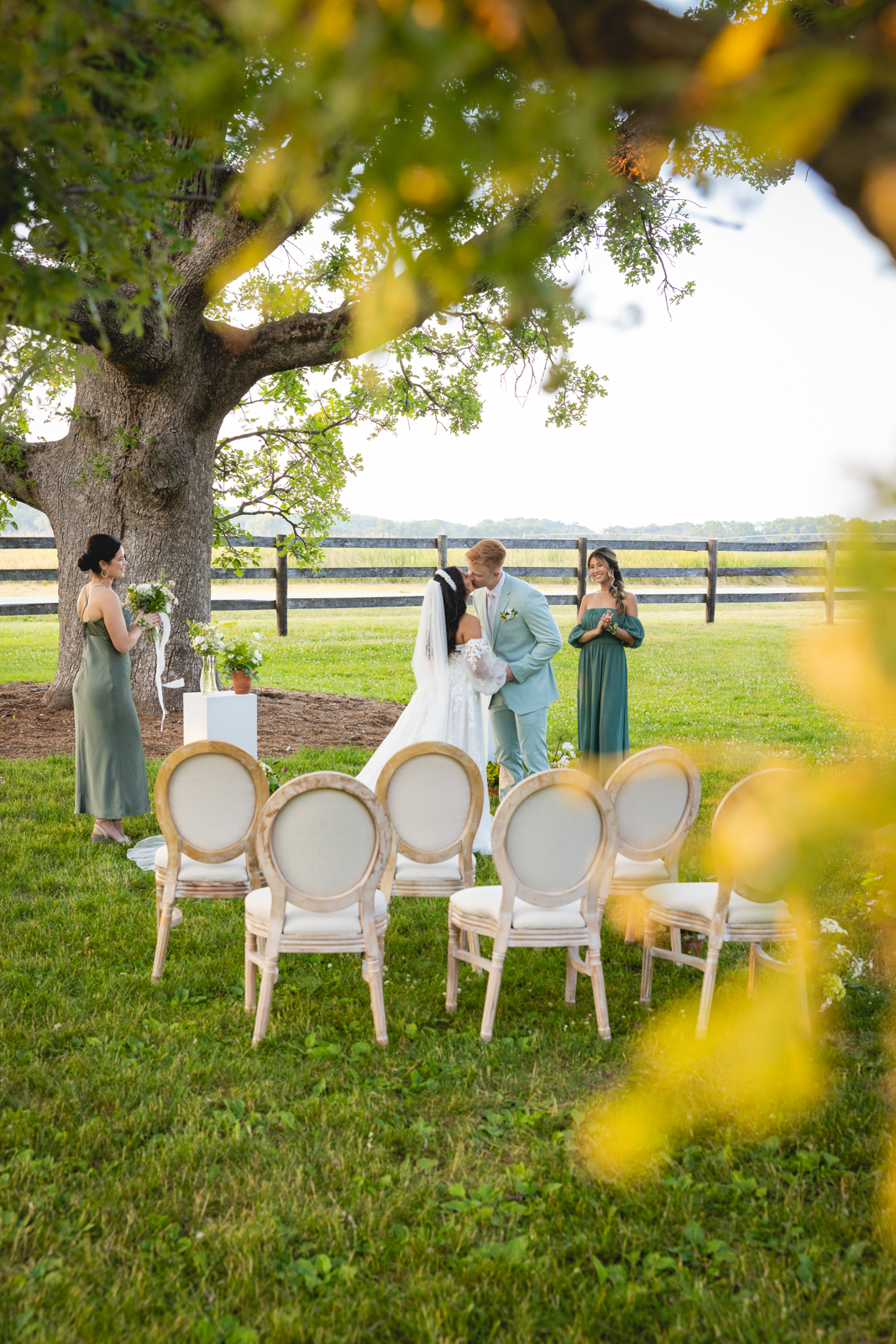 Sit back, relax, and soak in the sweetness of your wedding day among lush greenery and the peaceful sound of a romantic flowing water fountain. We love the creative display of signage hung on a weathered Cathedral window pane from Event Essentials.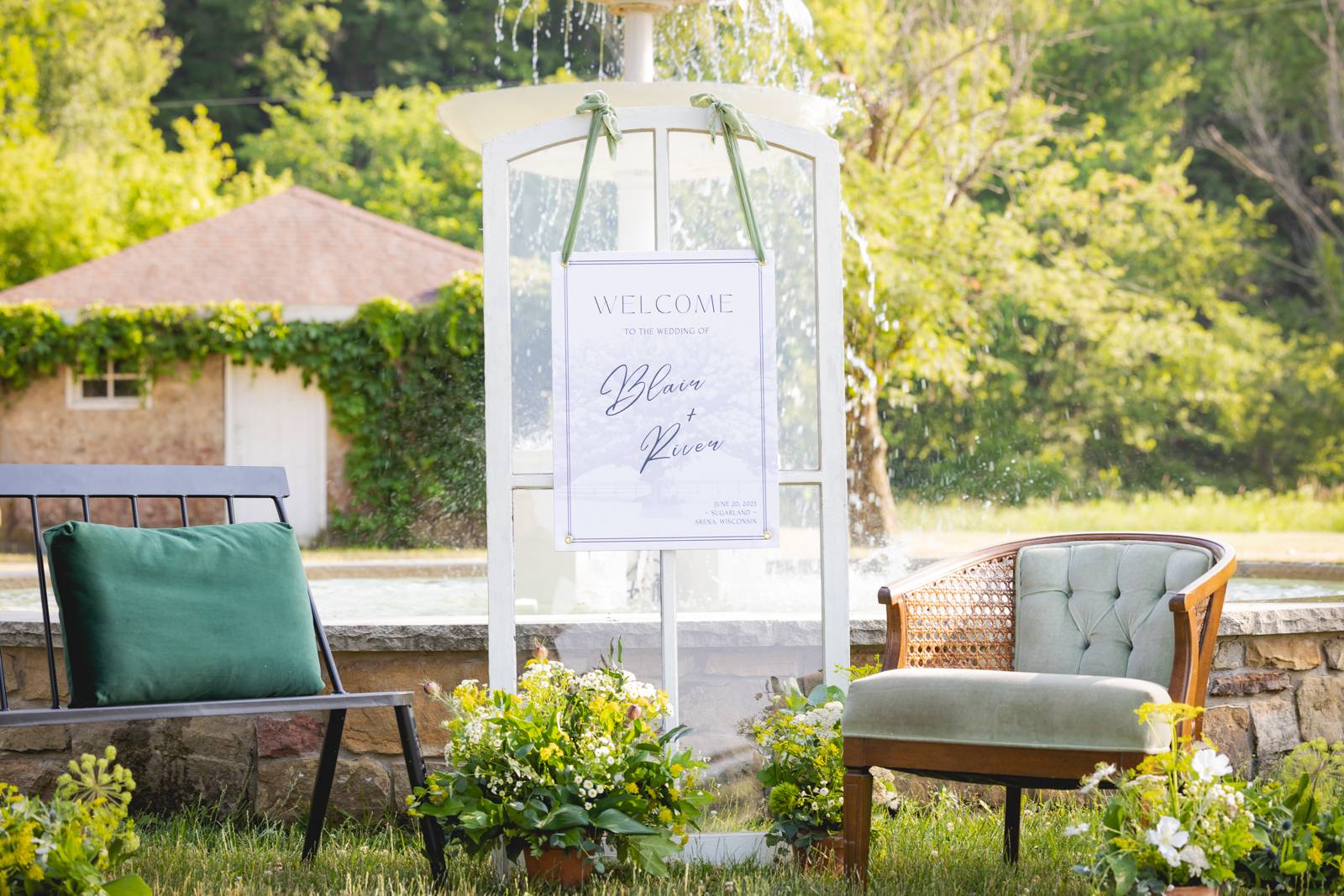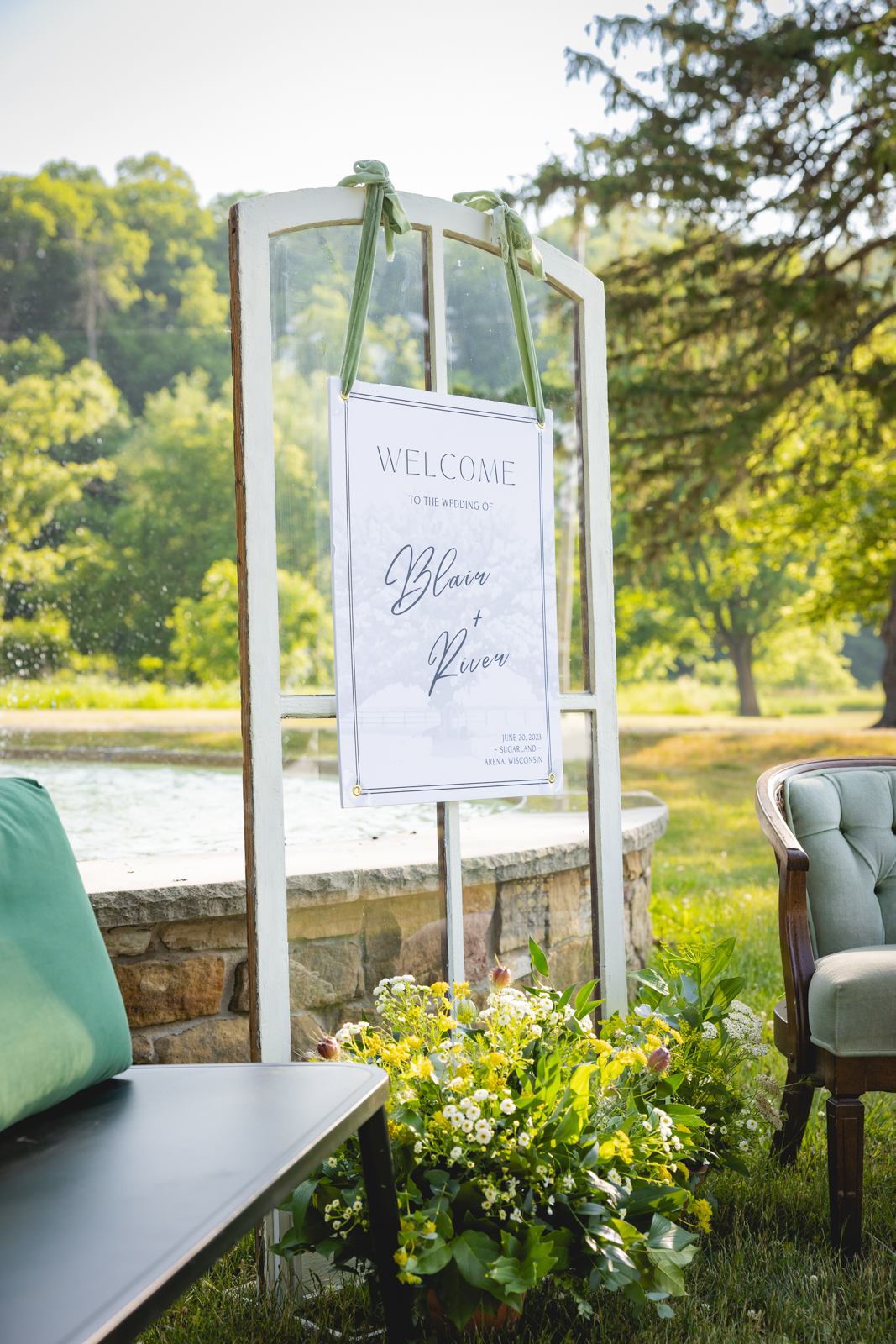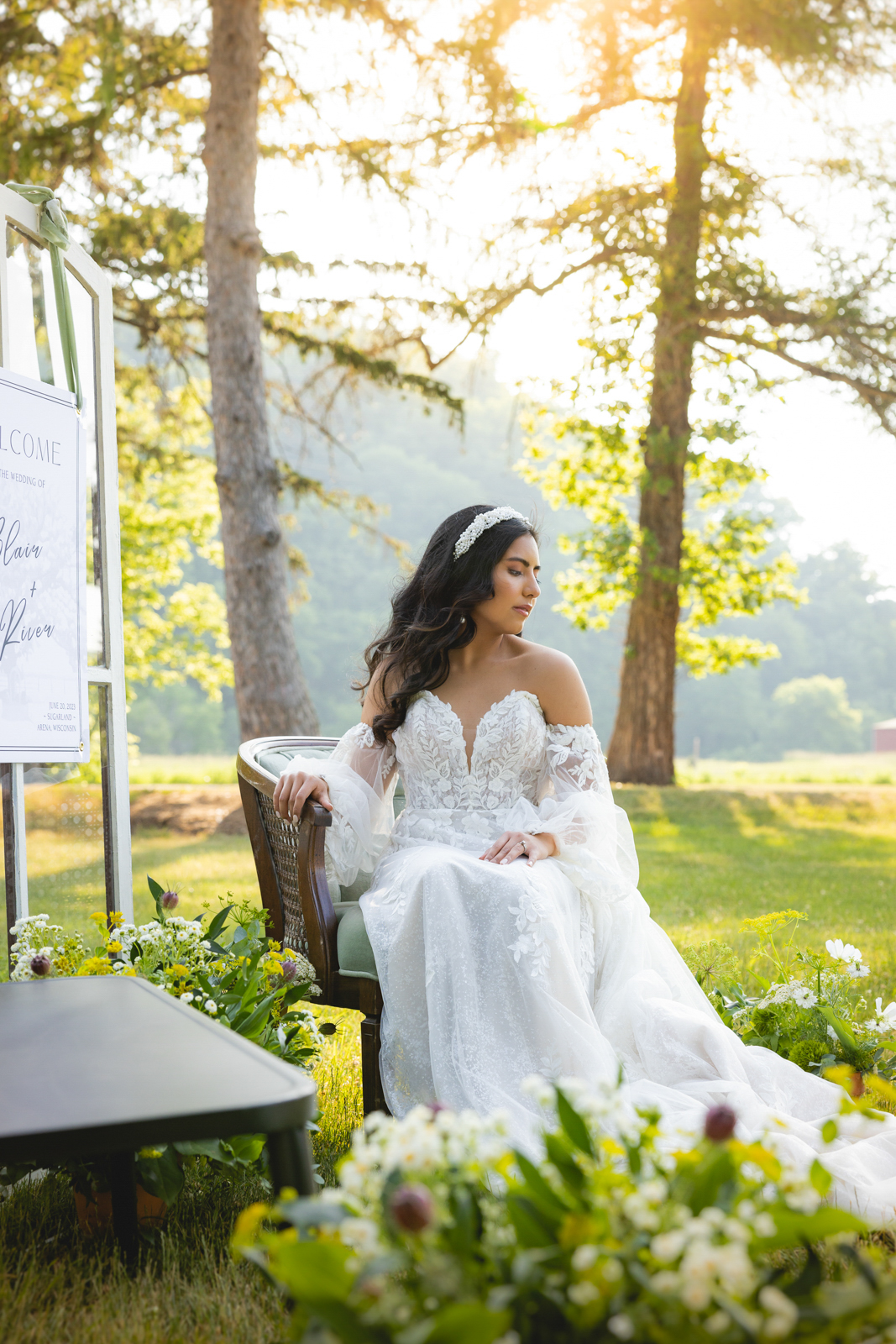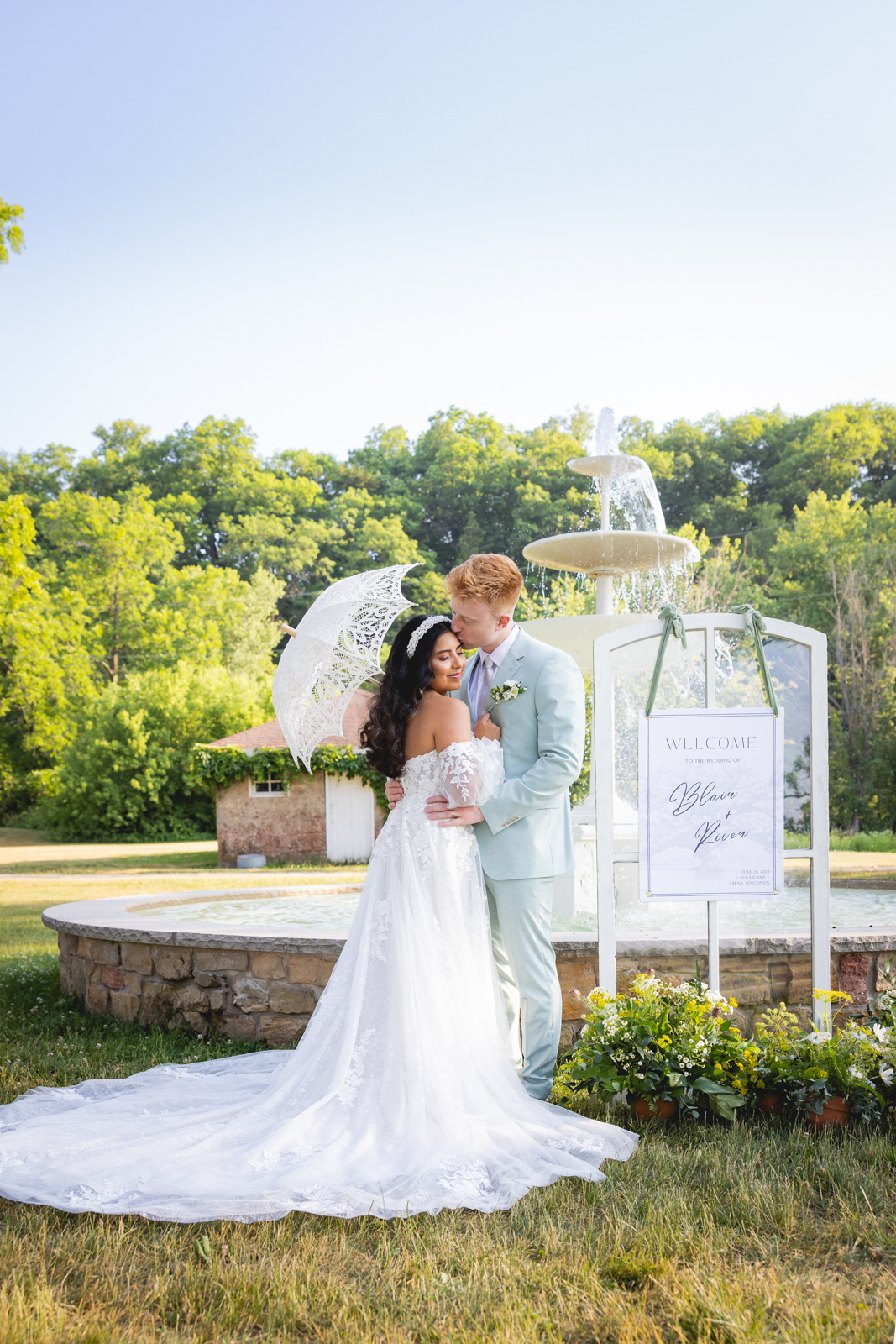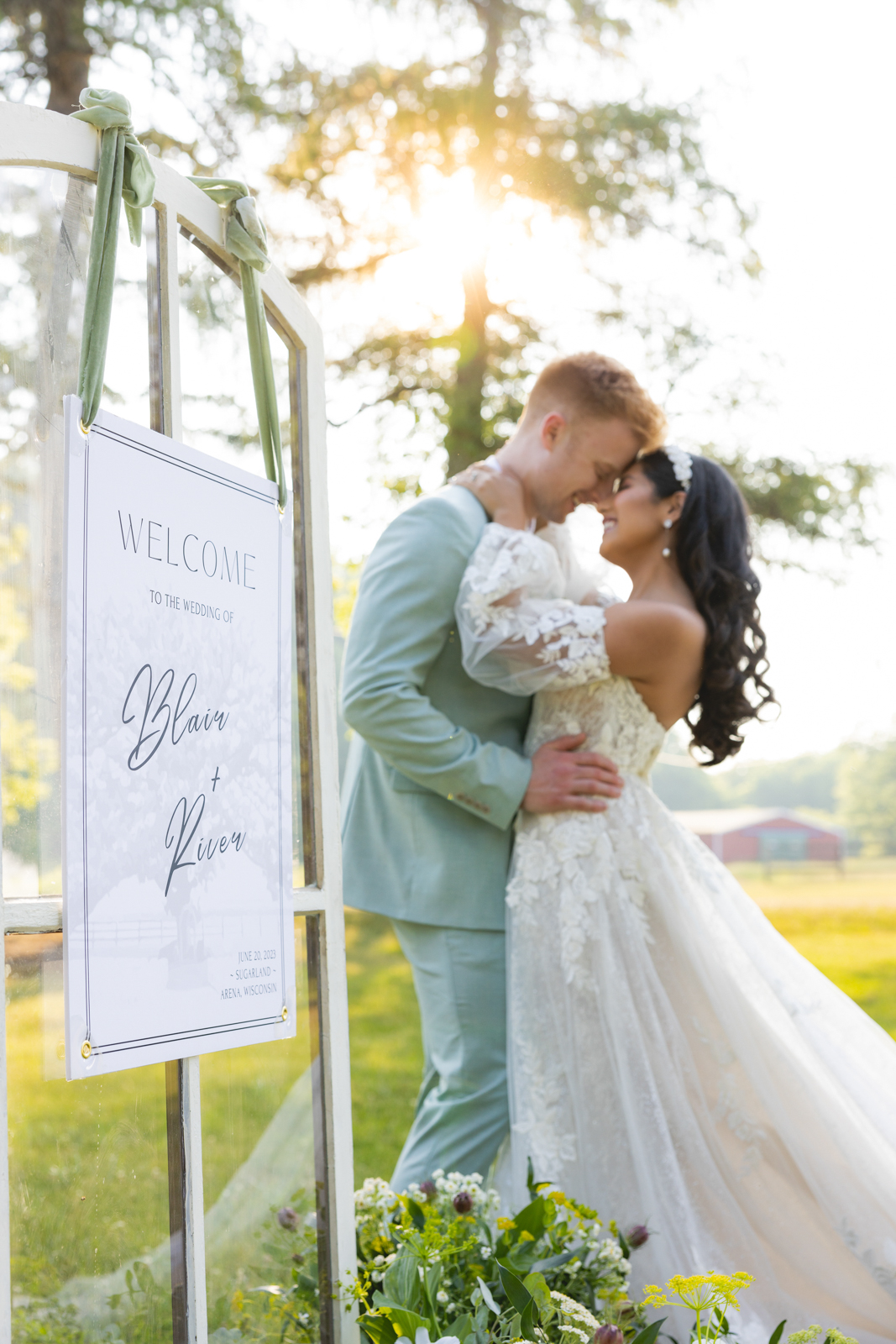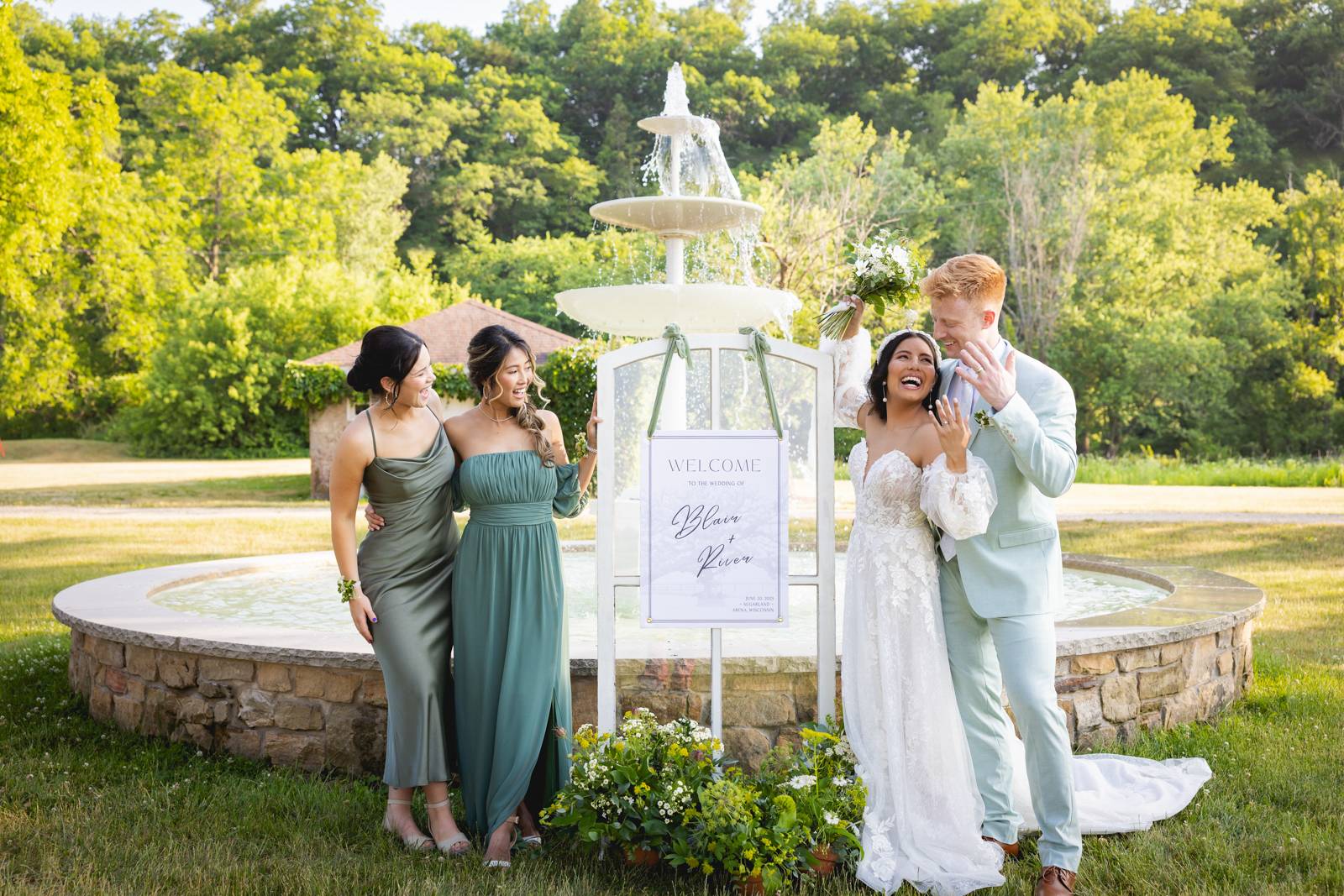 Incorporating an array of rental decor pieces from Event Essentials and Velvet Rentals, this dreamy serpentine reception table is set to perfection for a meaningful meal out in the open air with loved ones gathered to celebrate your love. Vintage dishware from Velvet Rentals, striped green twill tablecloths from Event Essentials, and other intentional details keep delicate beauty and sustainability at the forefront for a quaint dinner garden party.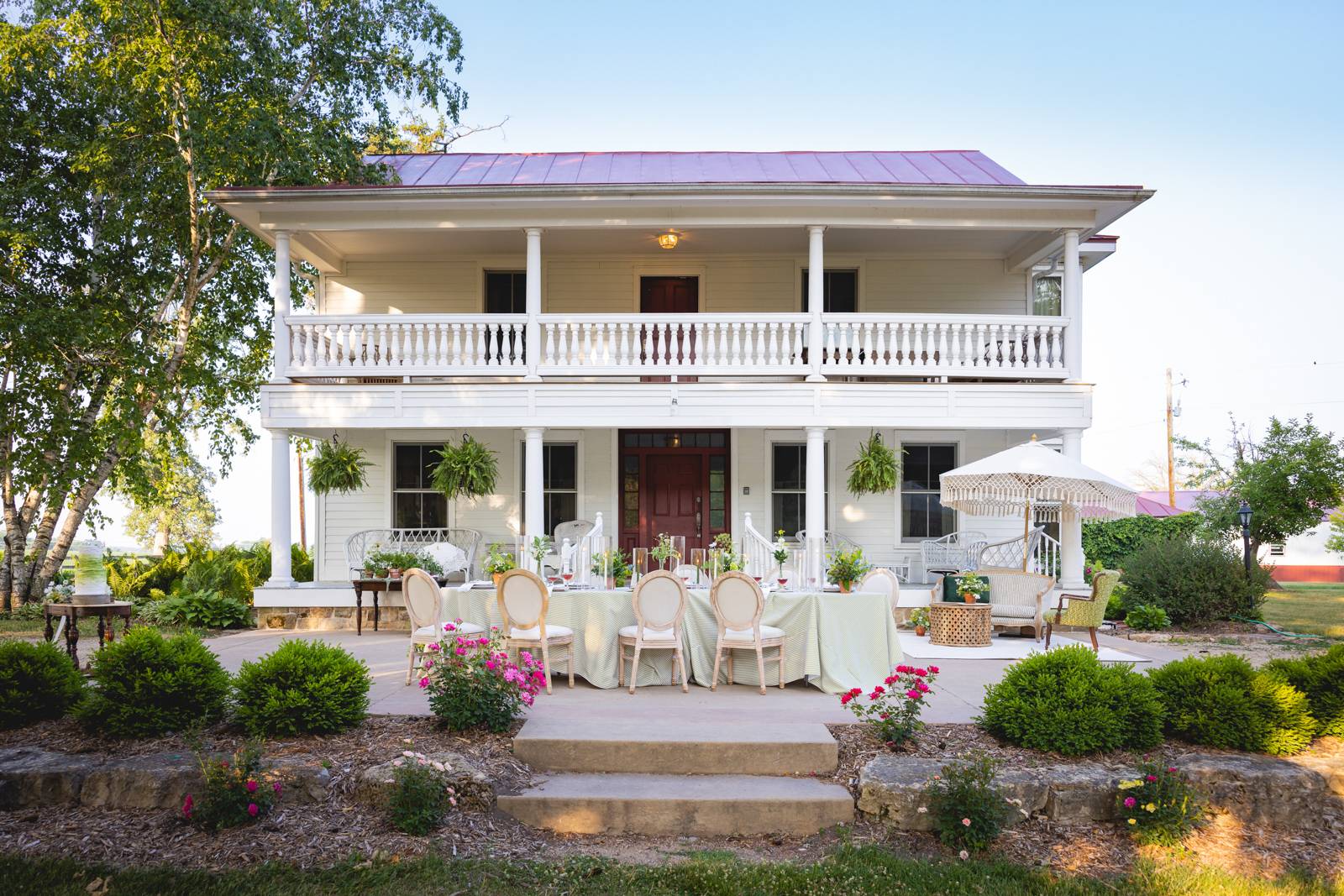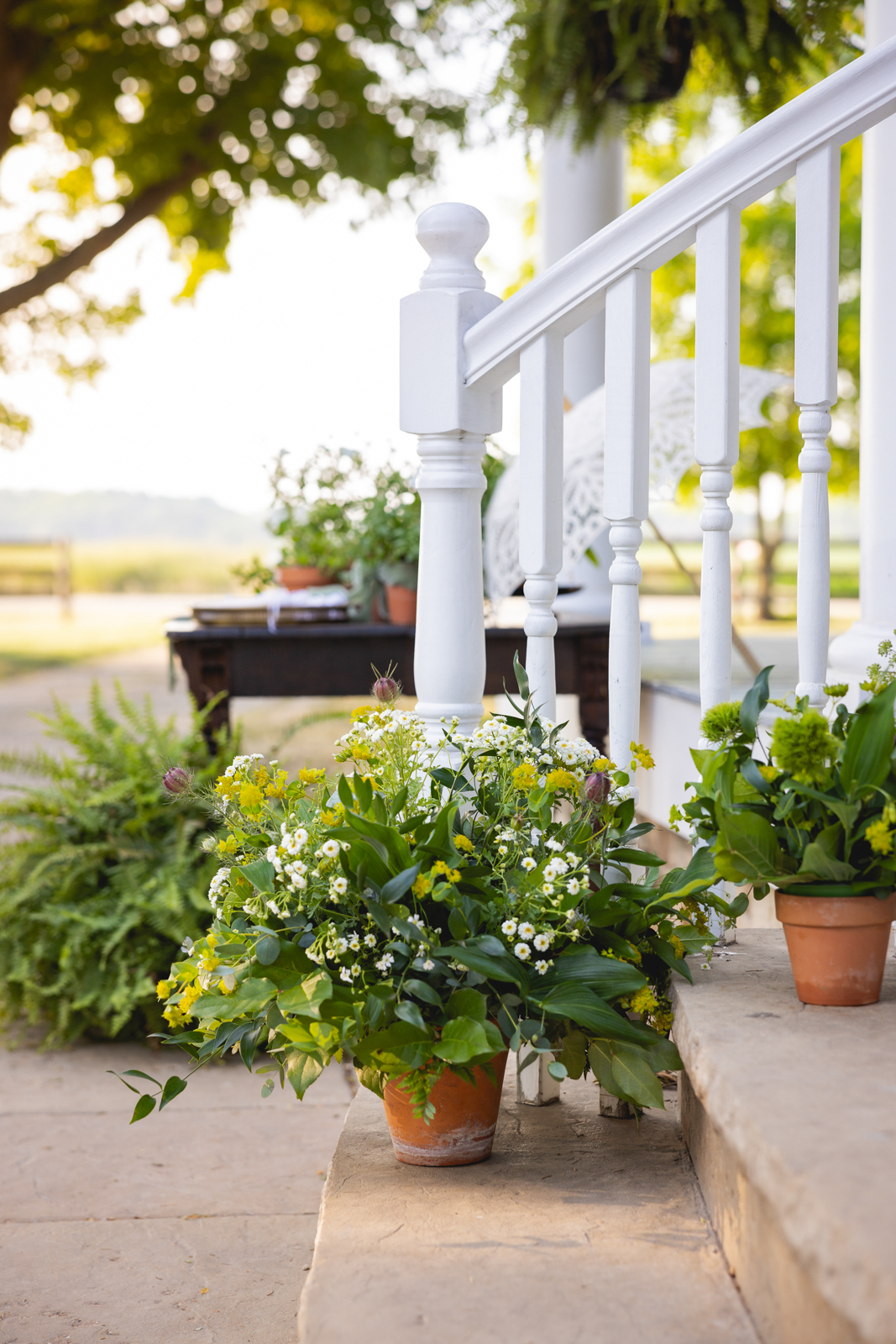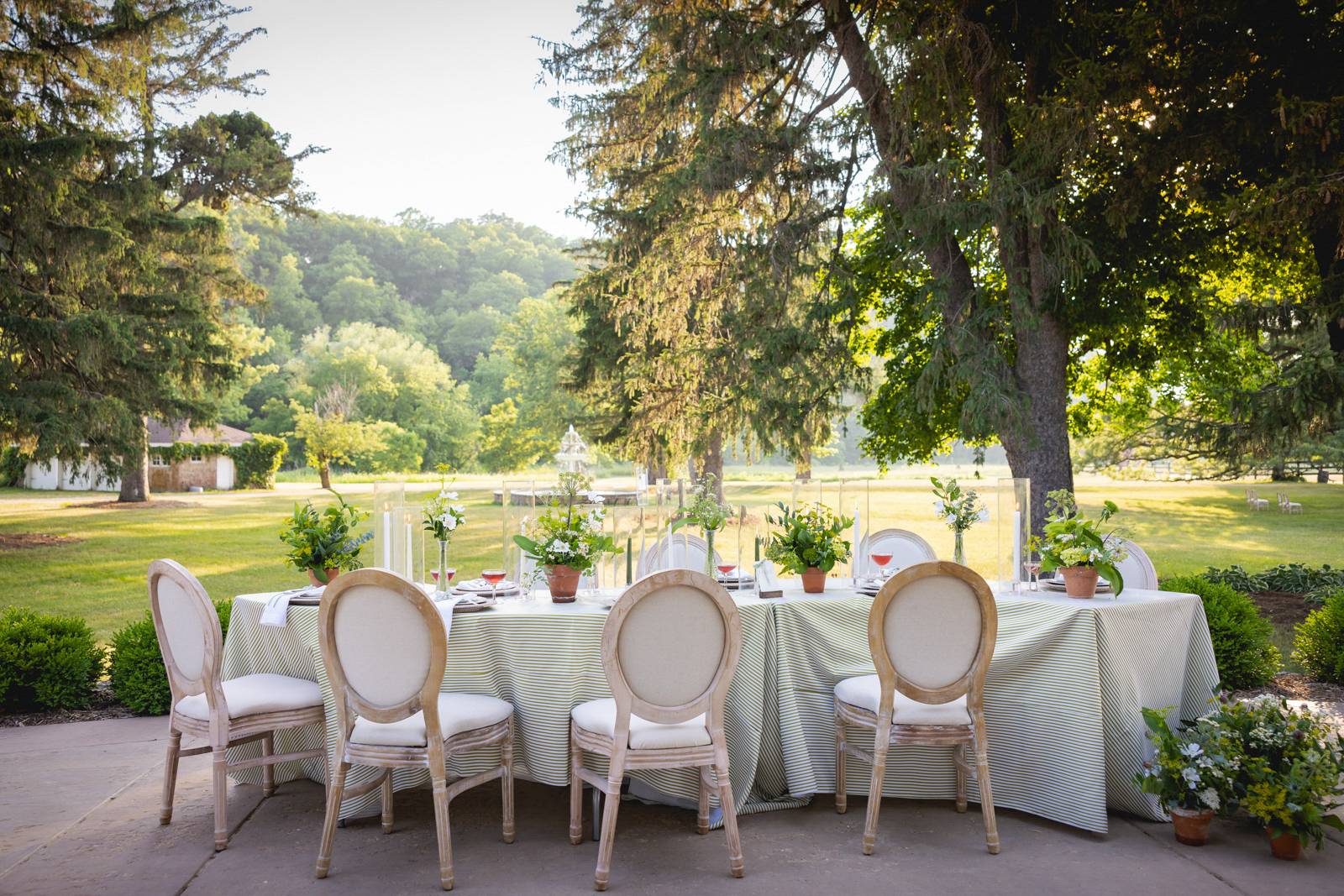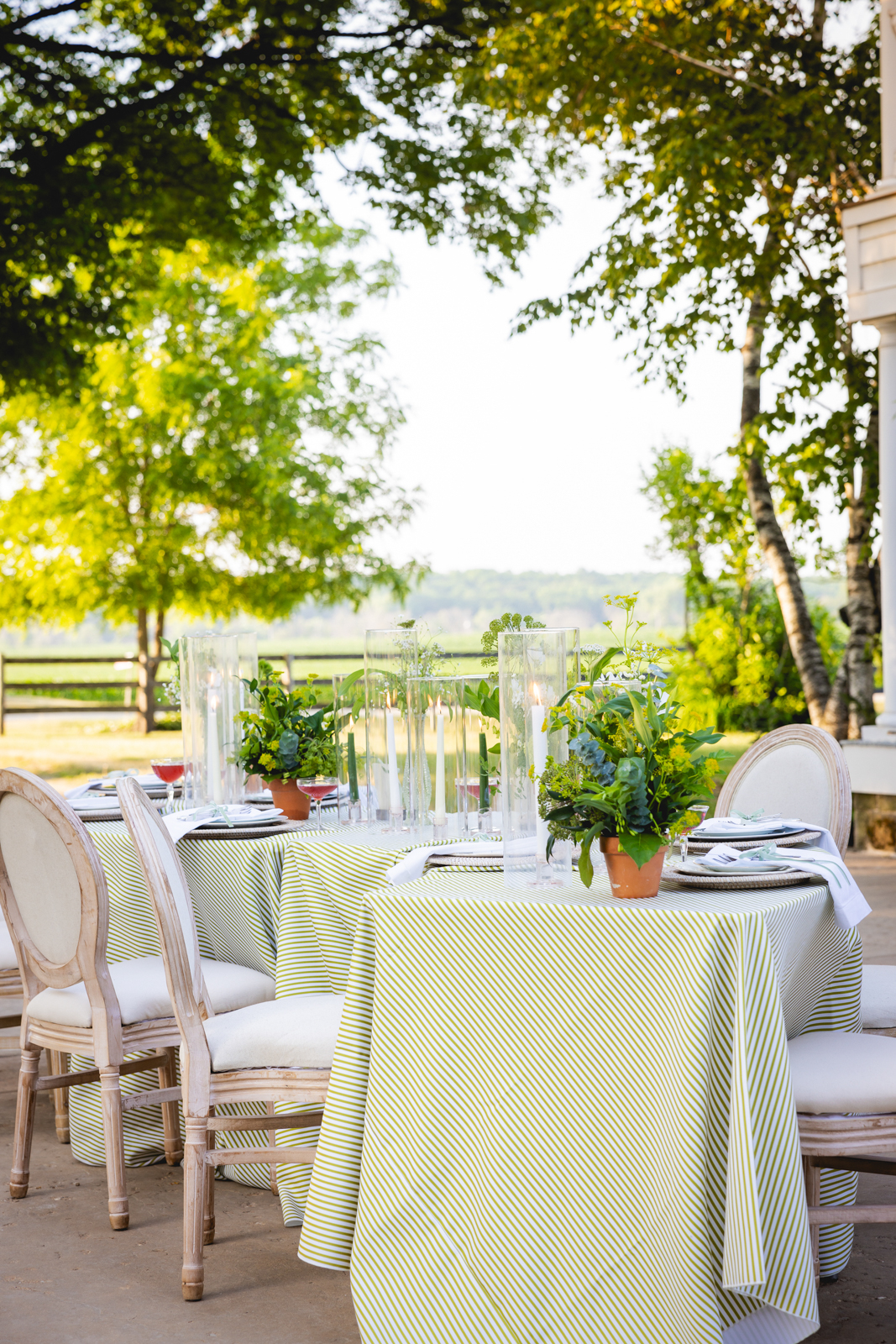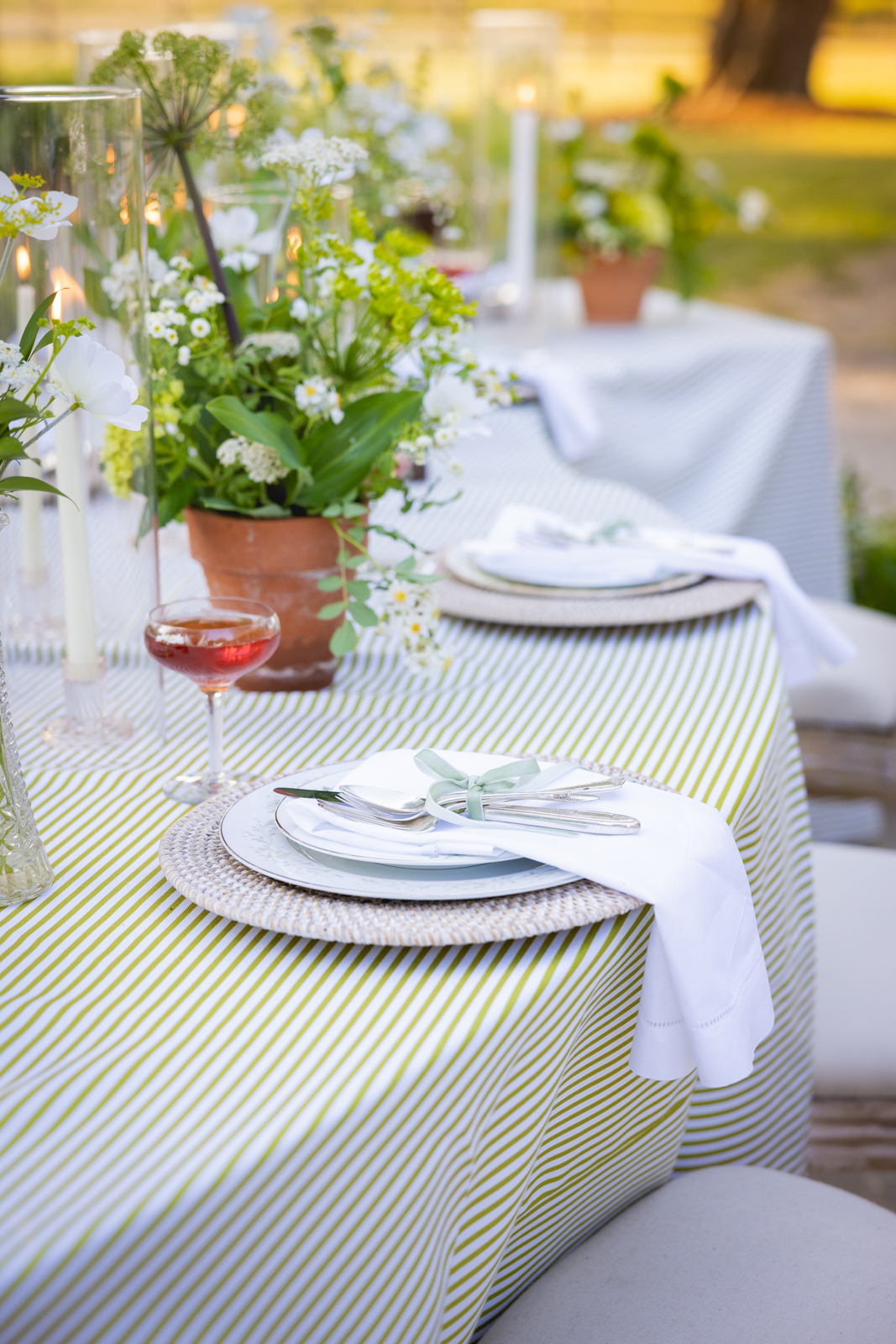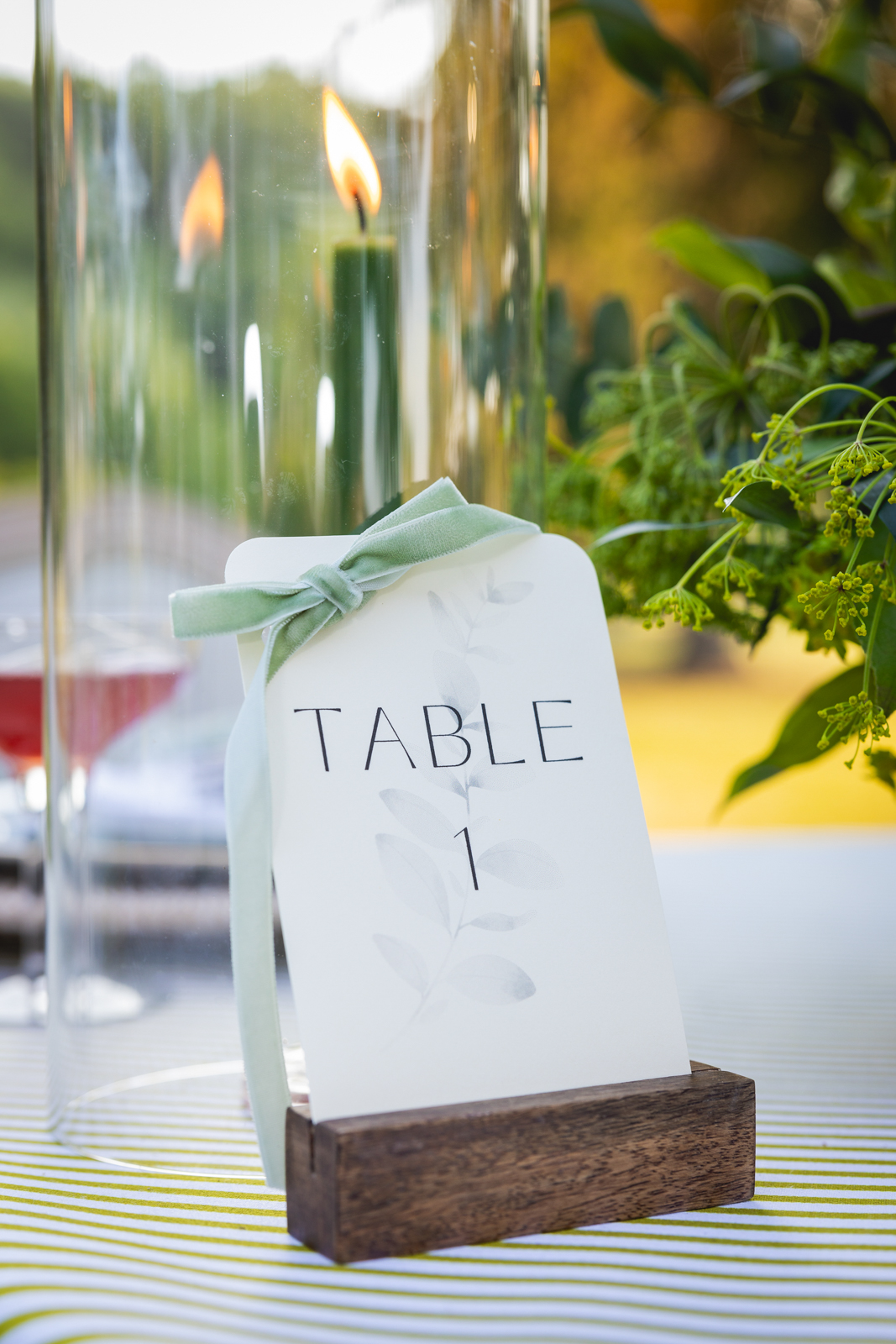 B-Style Floral brings organic, botanical bliss to the table with their carefully curated floral designs mimicking potted plants that add natural whimsy to the entire wedding design. Embracing nature's seasonality, their expert floral team uses local in-season blooms to create their breathtaking arrangements. A simple green and white color palette elevates the garden-like feel of this cottagecore-inspired affair through curated centerpieces, accent florals, a unique seating chart, blossoming bouquet, and trendy pocket boutonniere.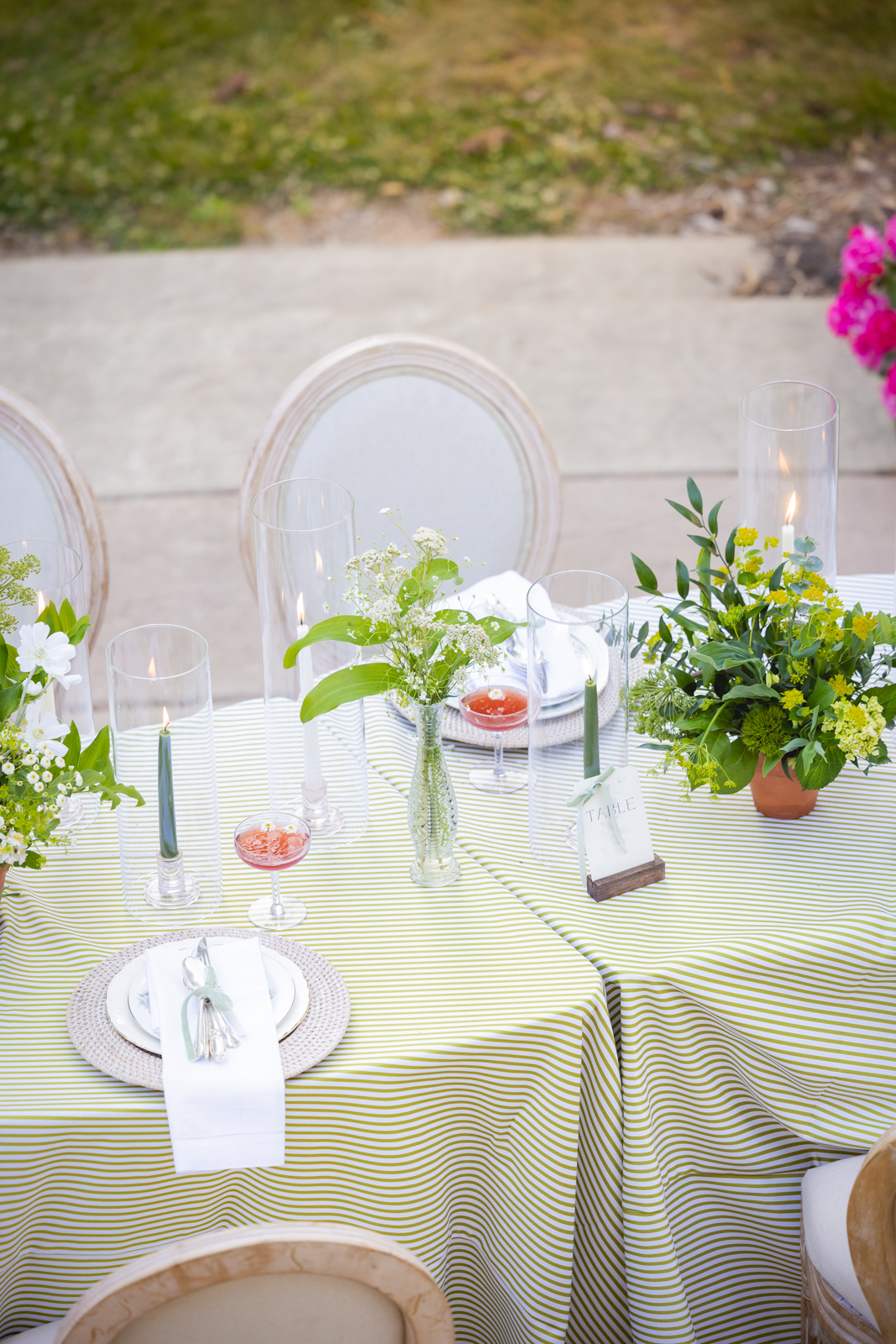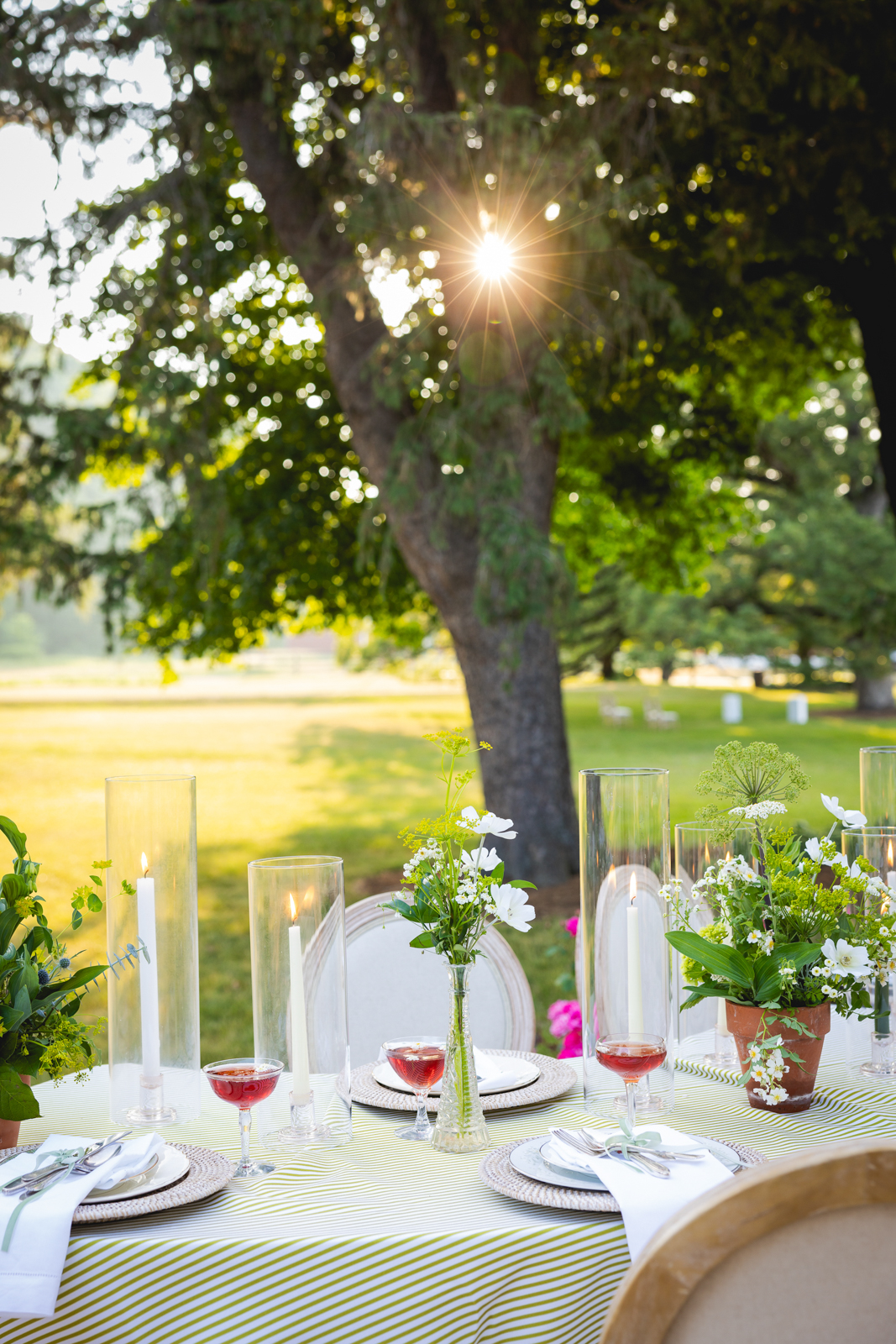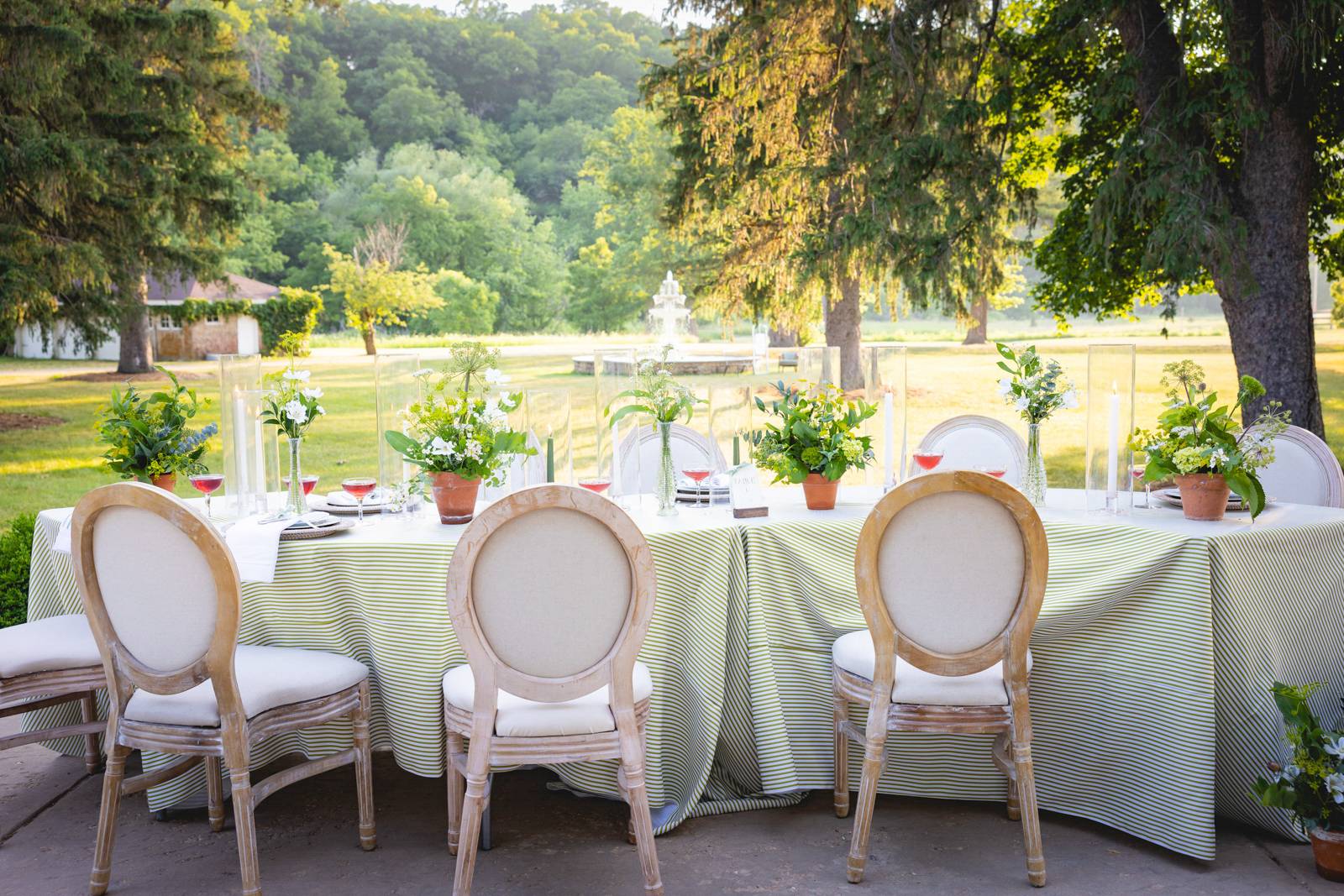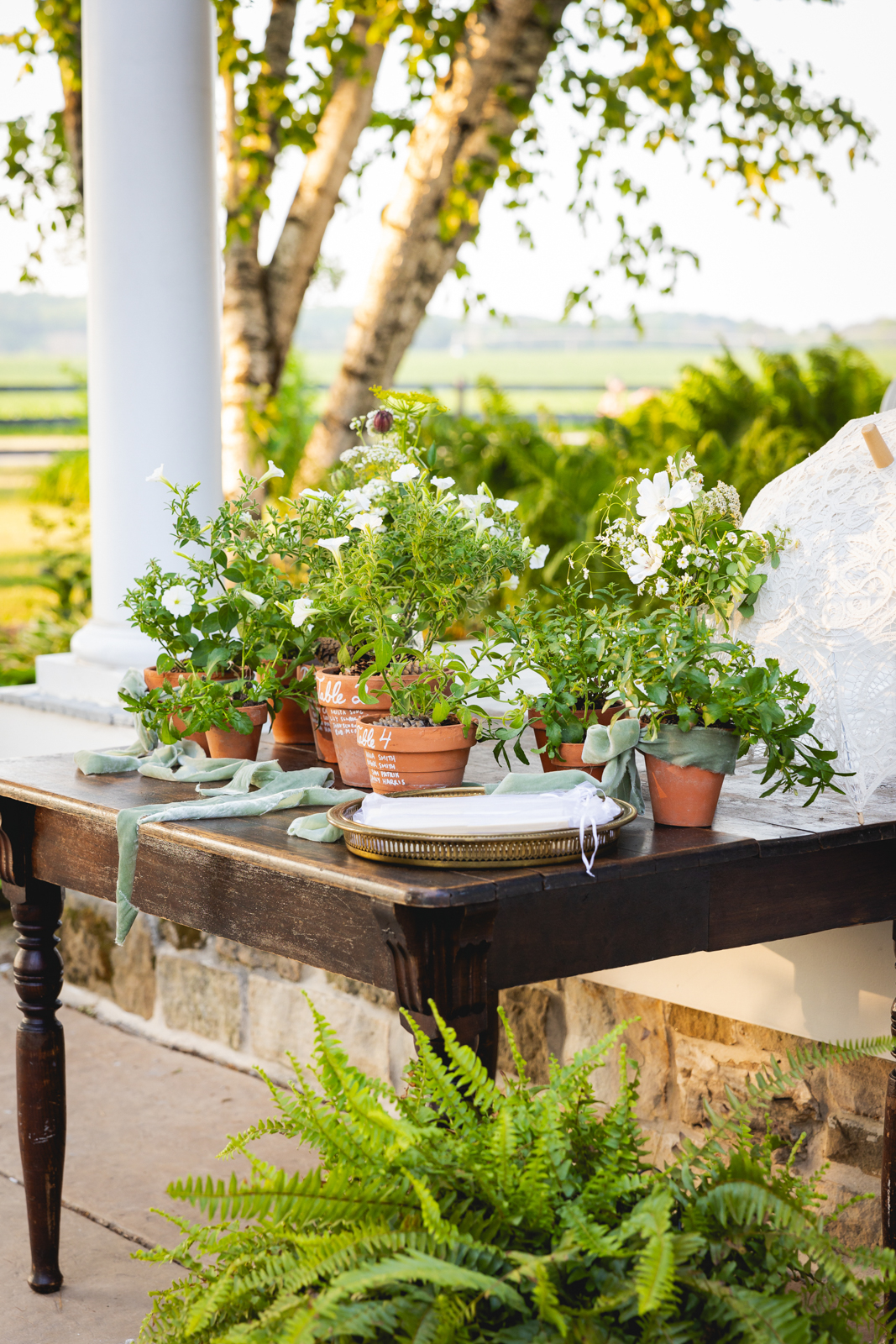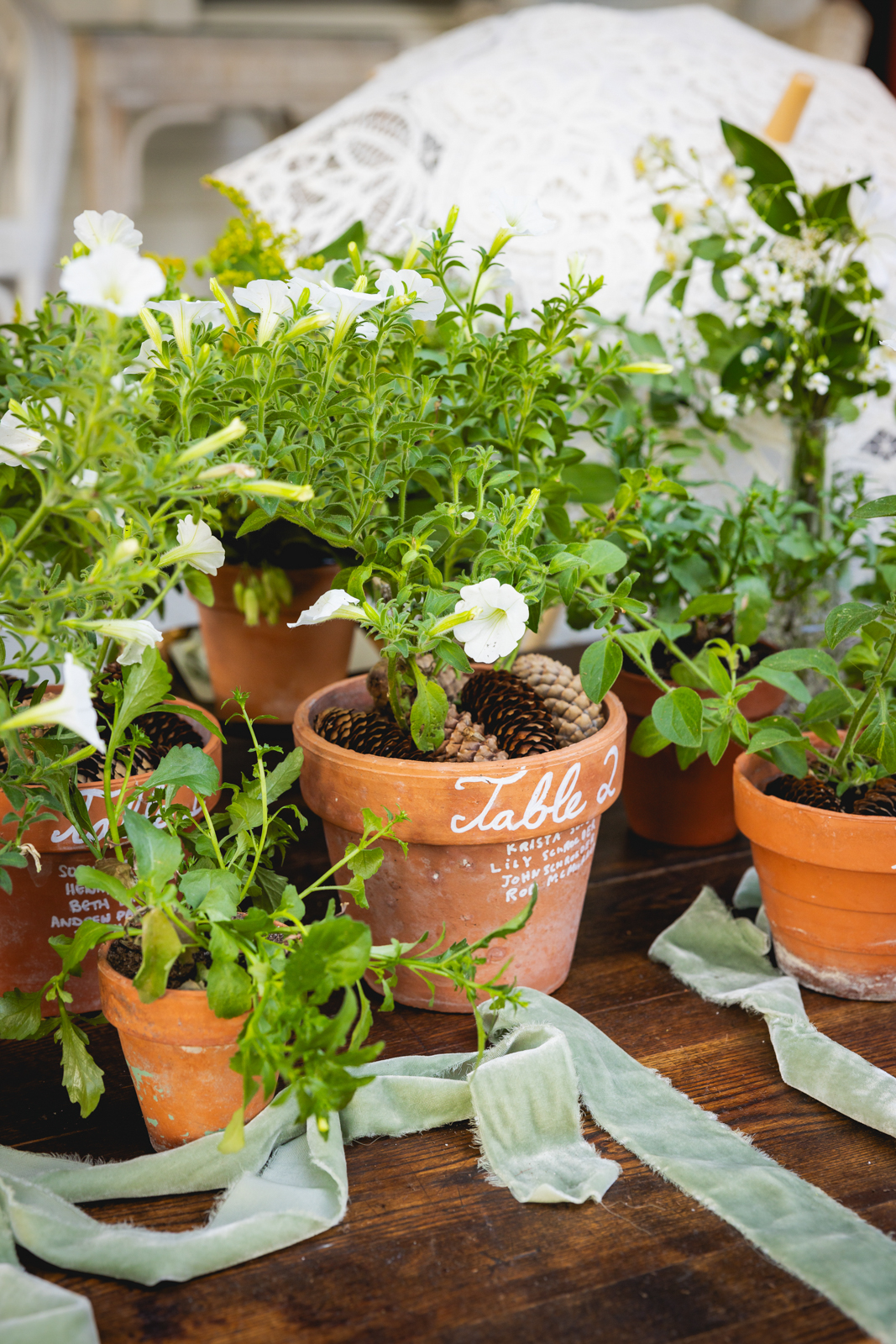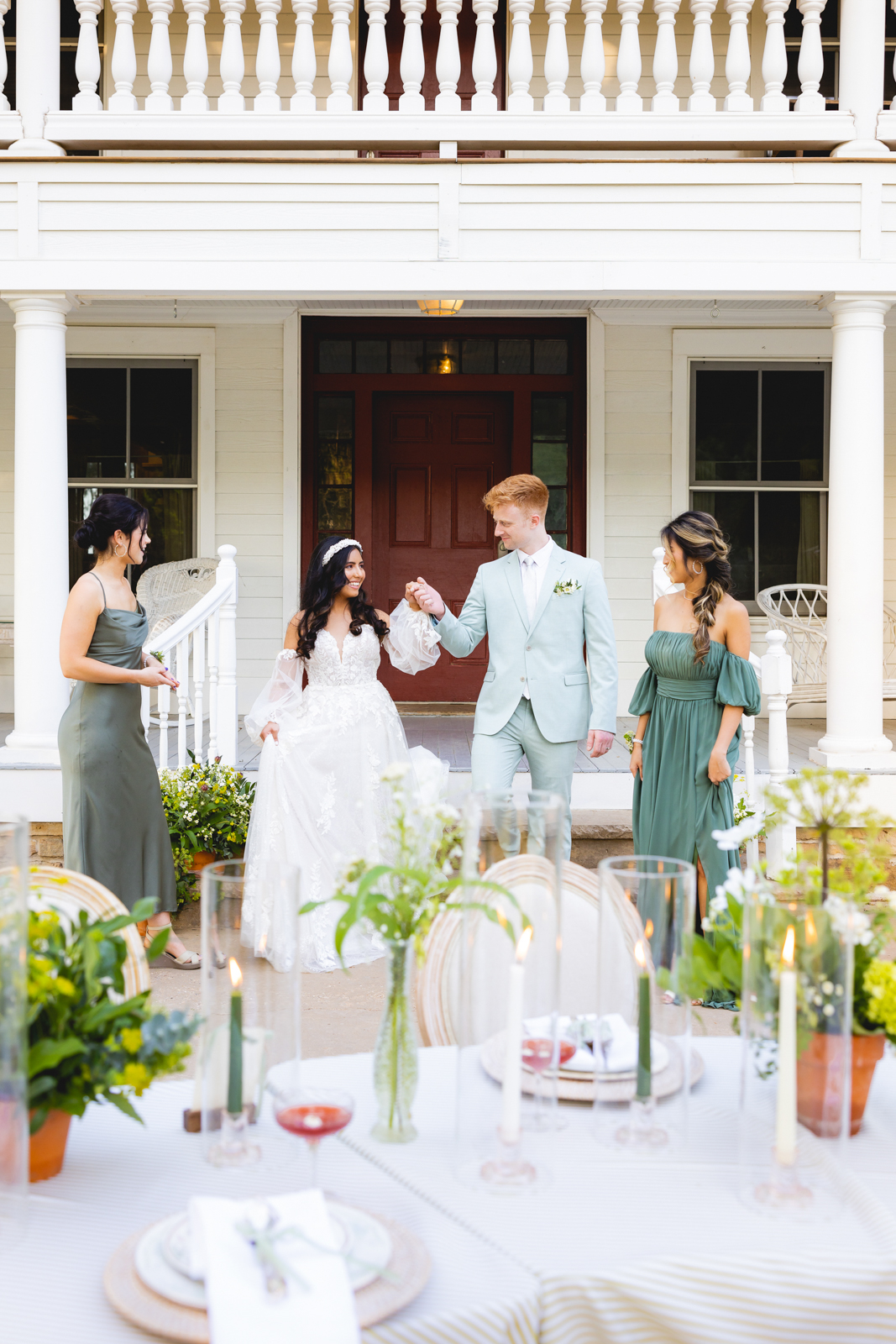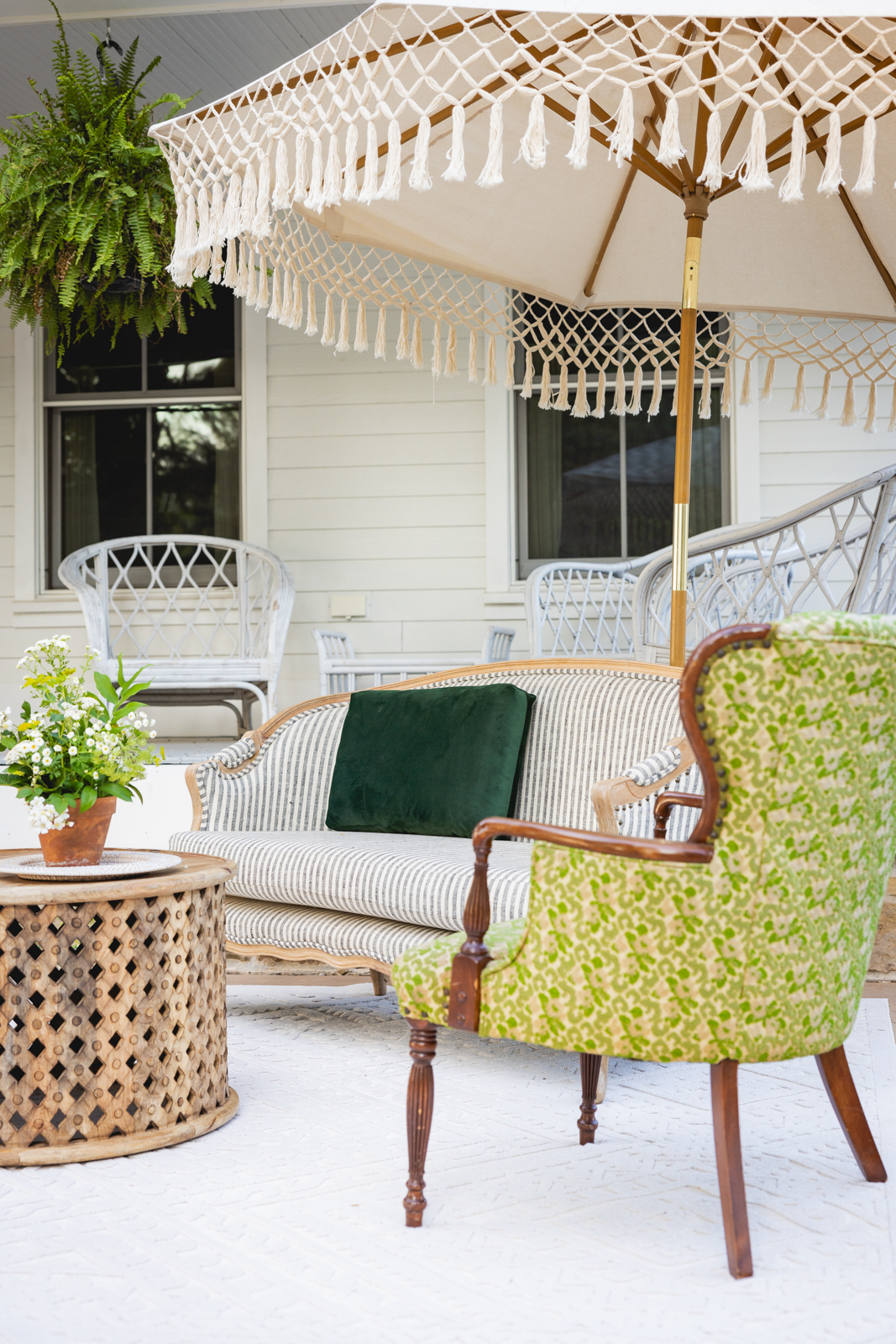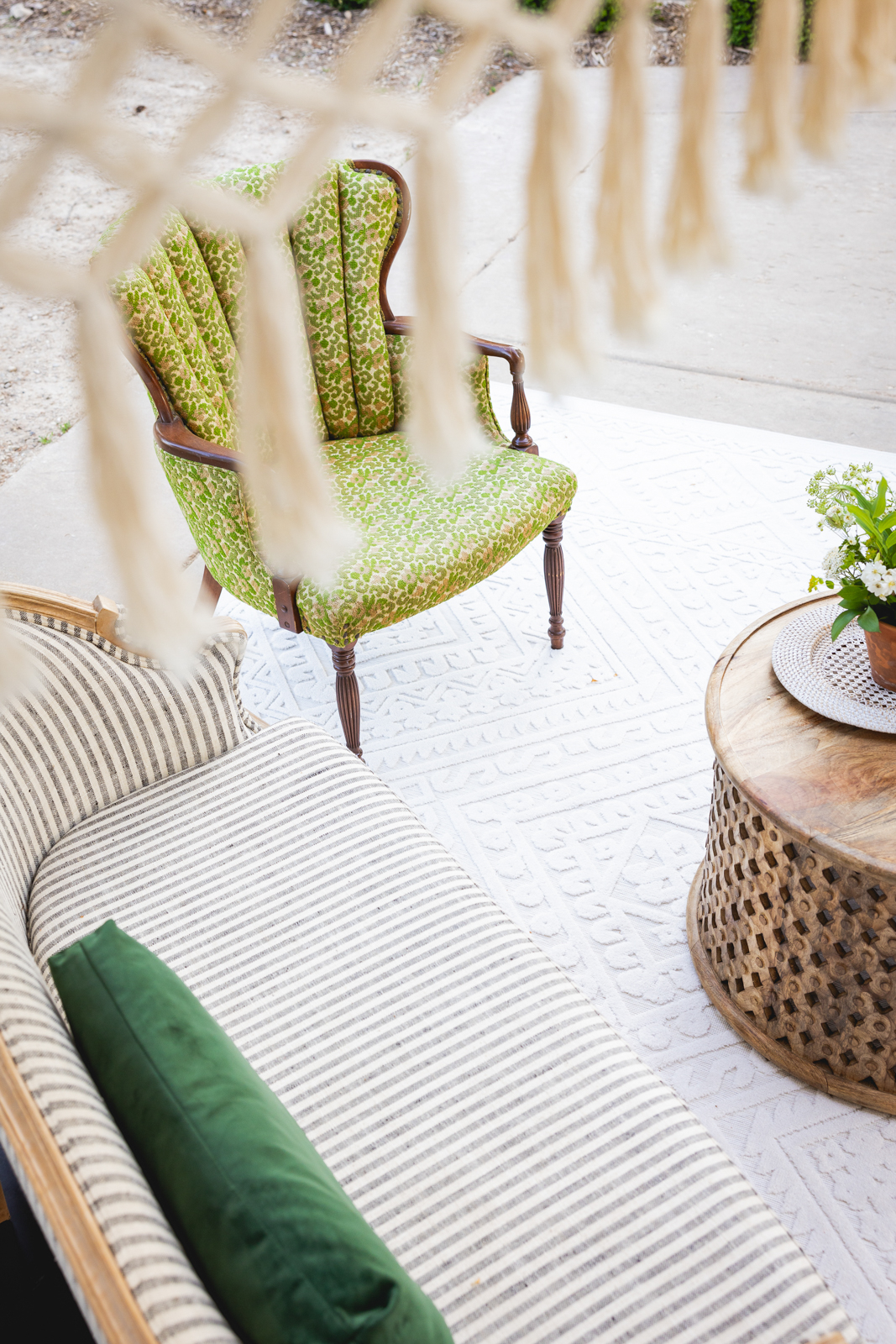 Craig's Cake Shop artfully created a two-tiered focal-point cake that reflects the day's whimsical feel and its rich sage and pistachio green hues.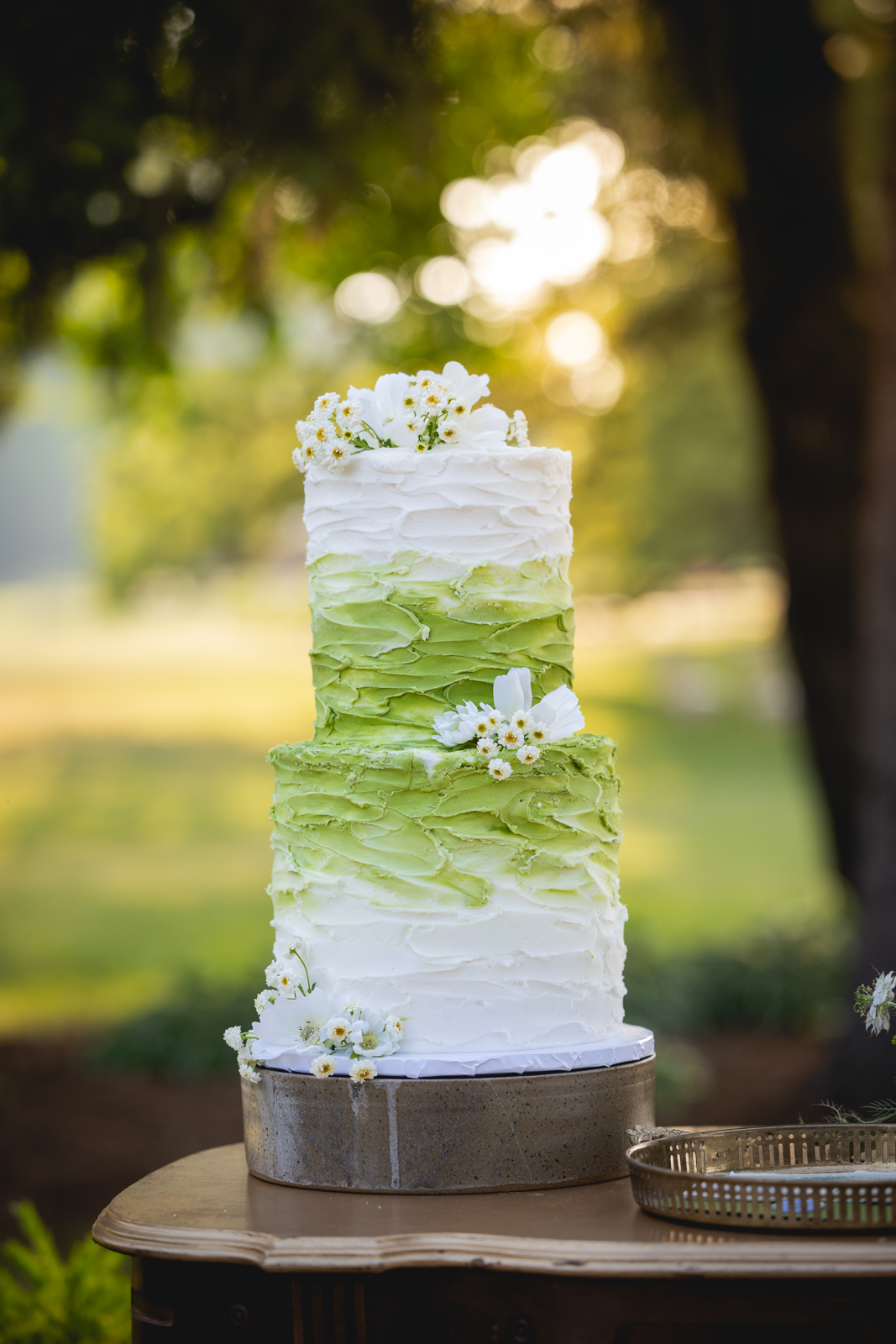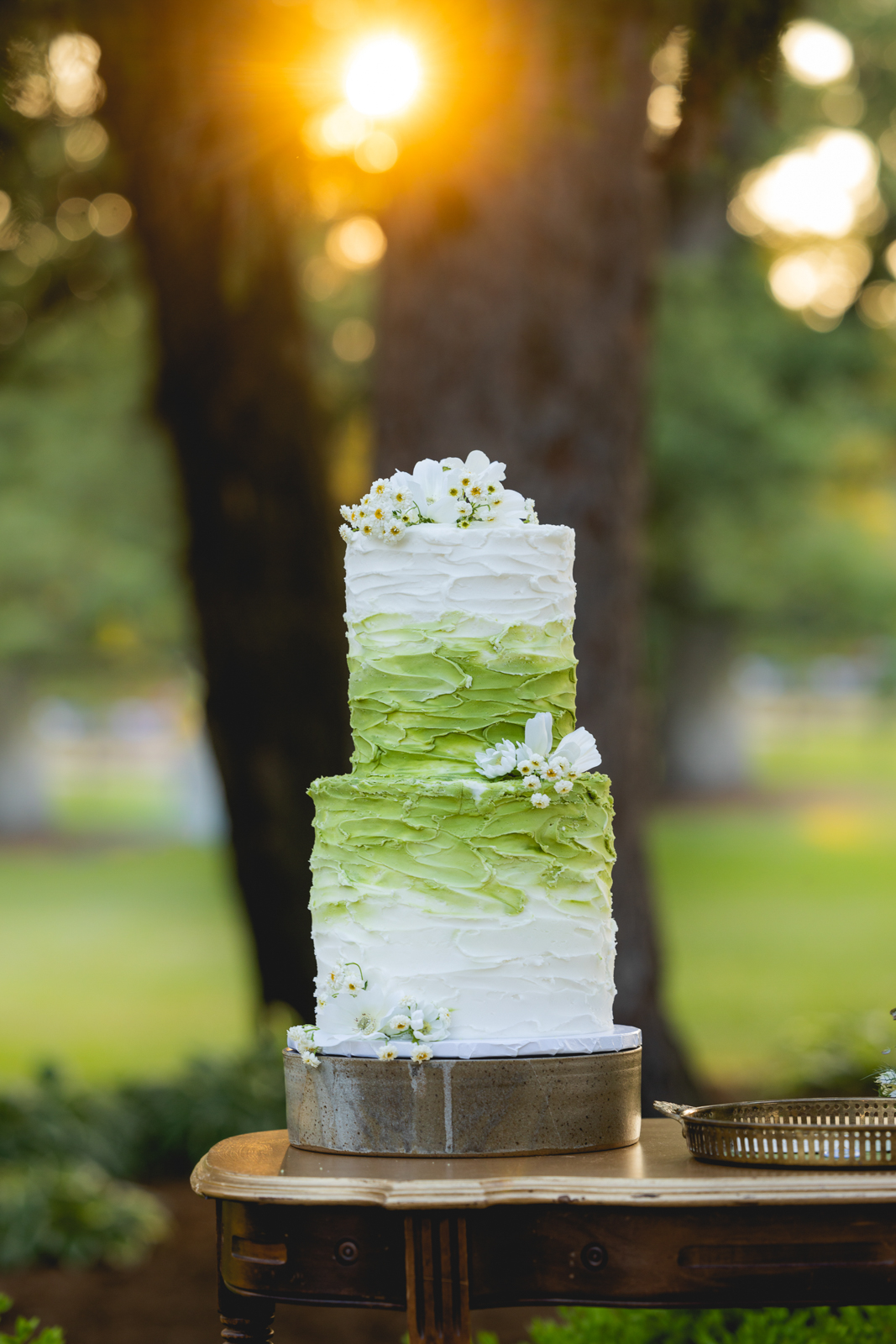 Our bride and her maids are glowing as ANiU Salon Spa enhanced their natural, radiant beauty with elegant, summery mismatched hairstyles and soft, natural makeup looks that perfectly align with the casual and simplistic style of the celebration. After slipping on a silky green dress from Bridal Boutique, these girls are ready to cheer on their best friend on her big day!
The Wedding Flashers showcased their exceptional talent by capturing every moment with a keen eye for detail. Their photography brought the natural garden-inspired vision to life, highlighting the earthy and organic elements that made the day truly exceptional.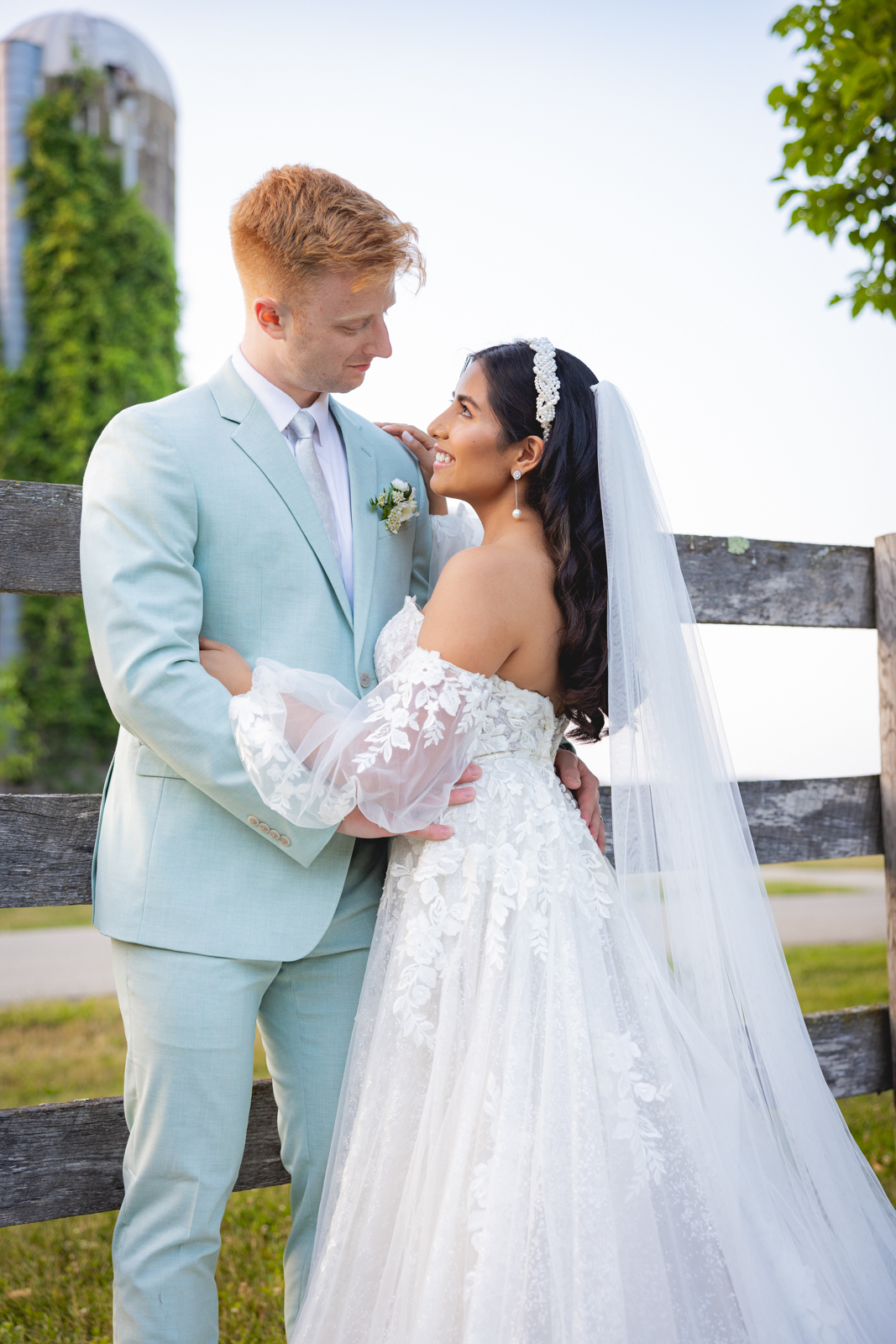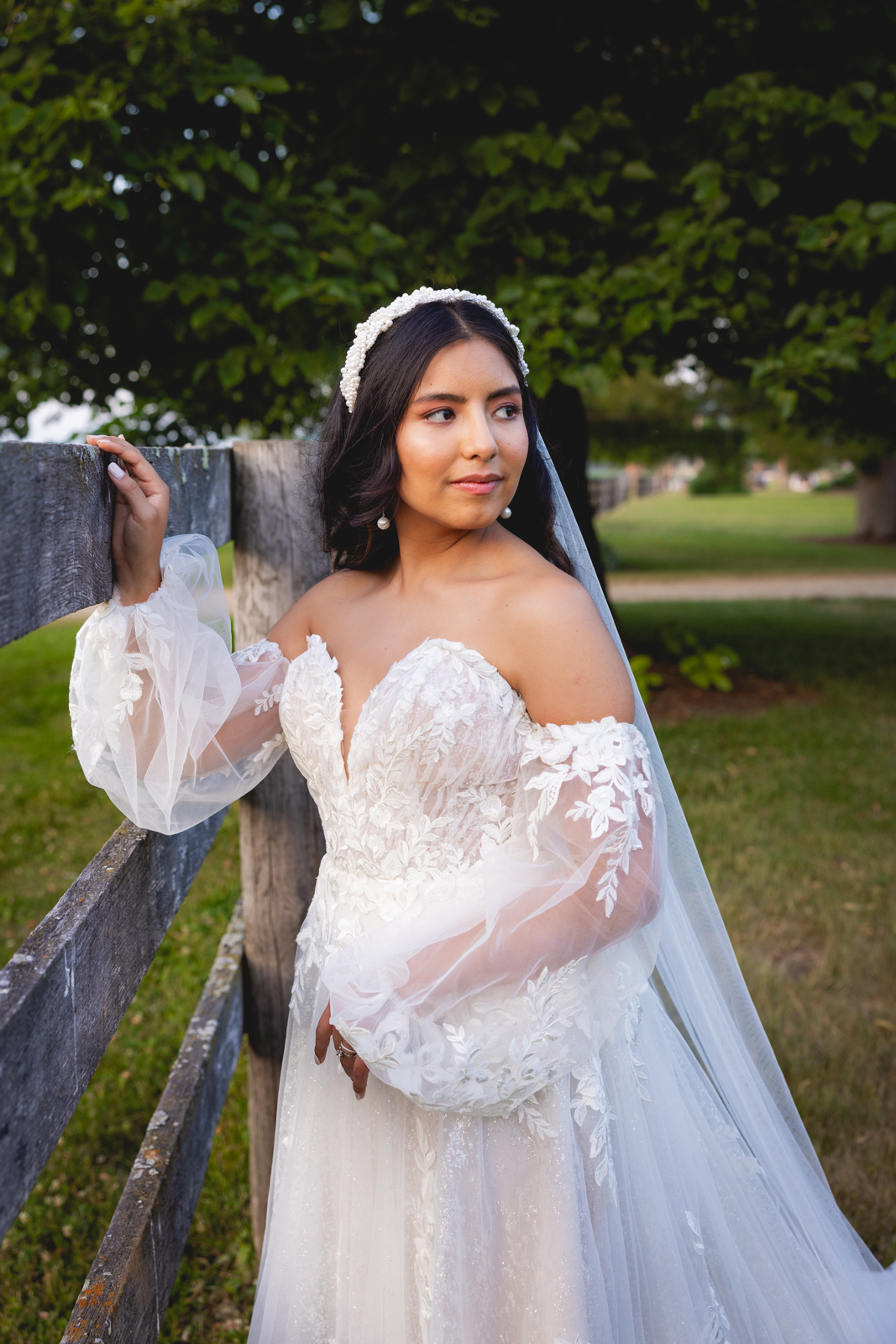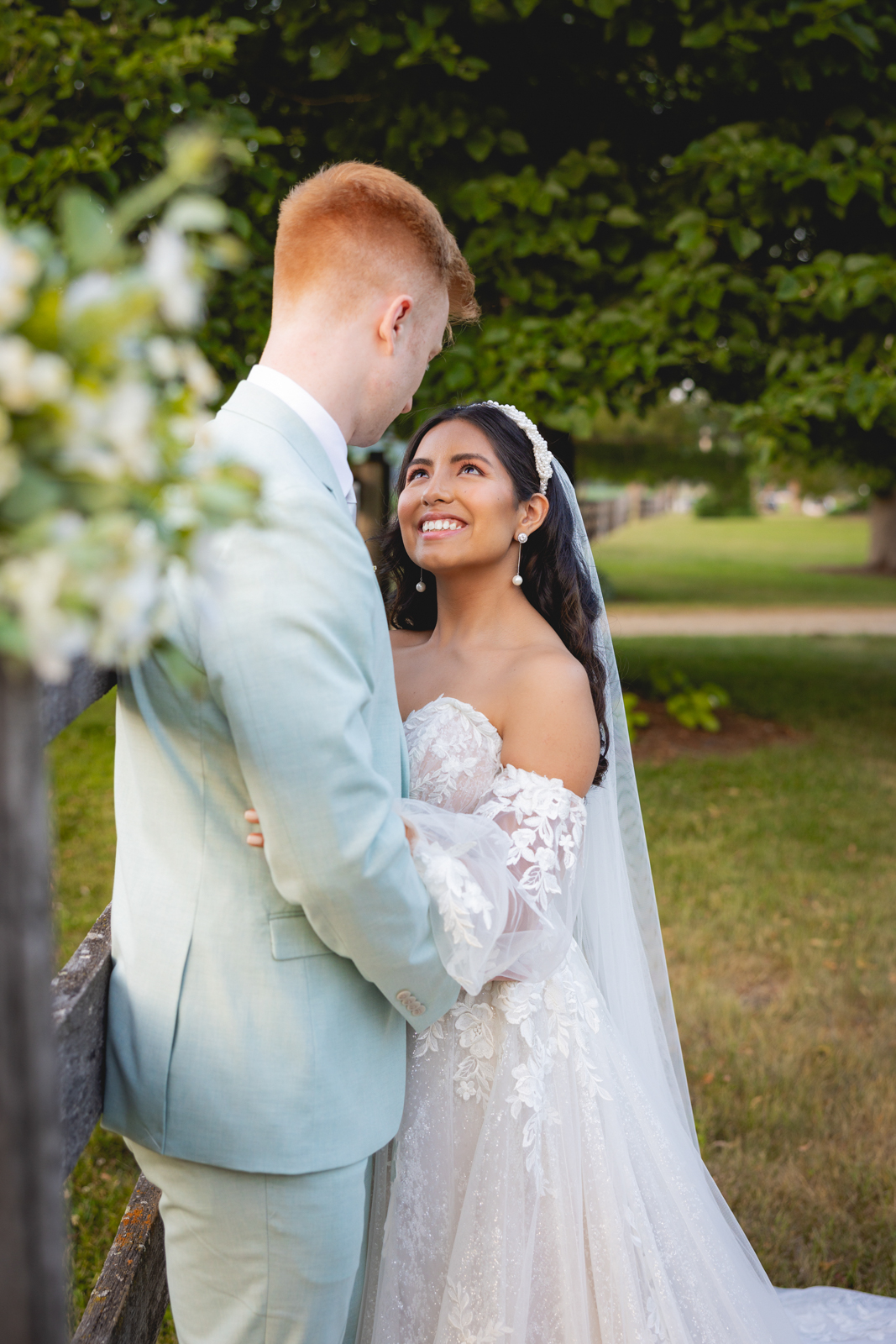 Beautifully shot by Fletcher Media, see more from their video below that captures the serenity, organic details, and enchanting countryside setting this charming, rural celebration offered.
Connect with each of the talented participating wedding professionals by clicking on their names below. Happy wedding planning from the WedPlan team!