Step into a world of color and eccentricity and see the power of storytelling in this wedding design journey inspired by the quirky charm of Wes Anderson's cinematic universe. Amidst the charming setting of Garver Events in Madison, Wisconsin, where industrial elegance meets artistic expression, a vibrant marigold and purple color-blocked celebration mixed with funky '70s flair radiated love and laughter, ready to inspire your own wedding day style!
Coordinated and designed by OSO In Love Wedding & Event Curators, featuring Copper Antler Photographer, Signature Events, Fest Paper + Design, Cowboy David's Bakery, Event Essentials, Sydney Clarson, Luxe Madison, Ian's Pizza, and Calliope Ice Cream, we invite you to experience a wedding design as unique and wonderful as a Wes Anderson film itself. Put on your boogie shoes because it's time to disco!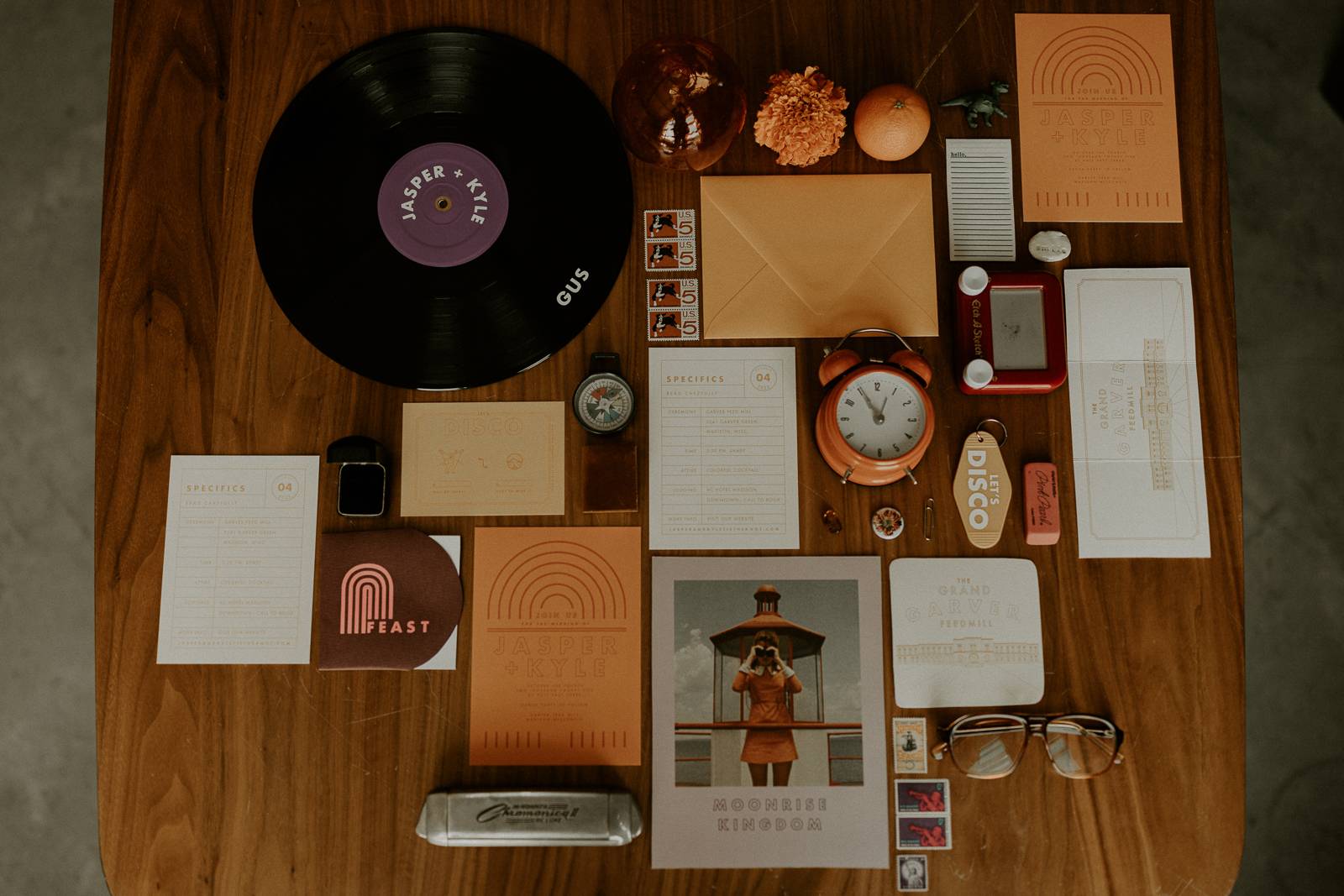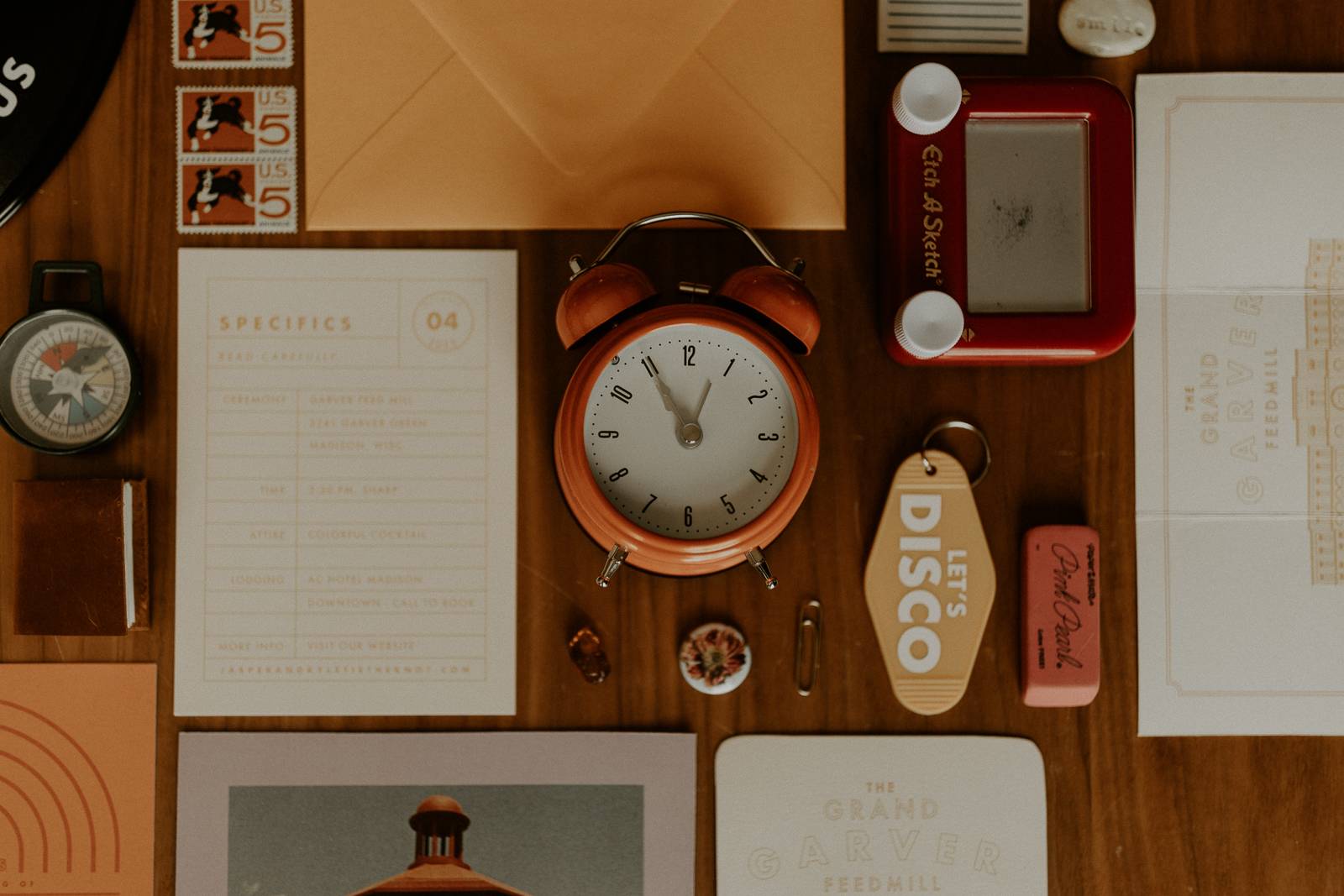 Fest Paper + Design expertly crafted an orange monochromatic invitation suite featuring intentional and quirky details like a fold-out illustration of Garver Feed Mill and a library-themed details card. Handmade envelopes added a personal touch with holographic arch detailing that was carried throughout the designs.
Their creative artistry extended to pull-out menus, a handbuilt purple A-frame welcome sign, motel keychains, coasters, matchboxes, movie poster table numbers, and personalized vinyl record place settings. Add in the pet-themed cutouts for the cocktail bar, a neon orange acrylic Late Night Pizza sign, along with ticket-themed escort cards, the design exclaims '70s style with unmistakable Wes Anderson vibes!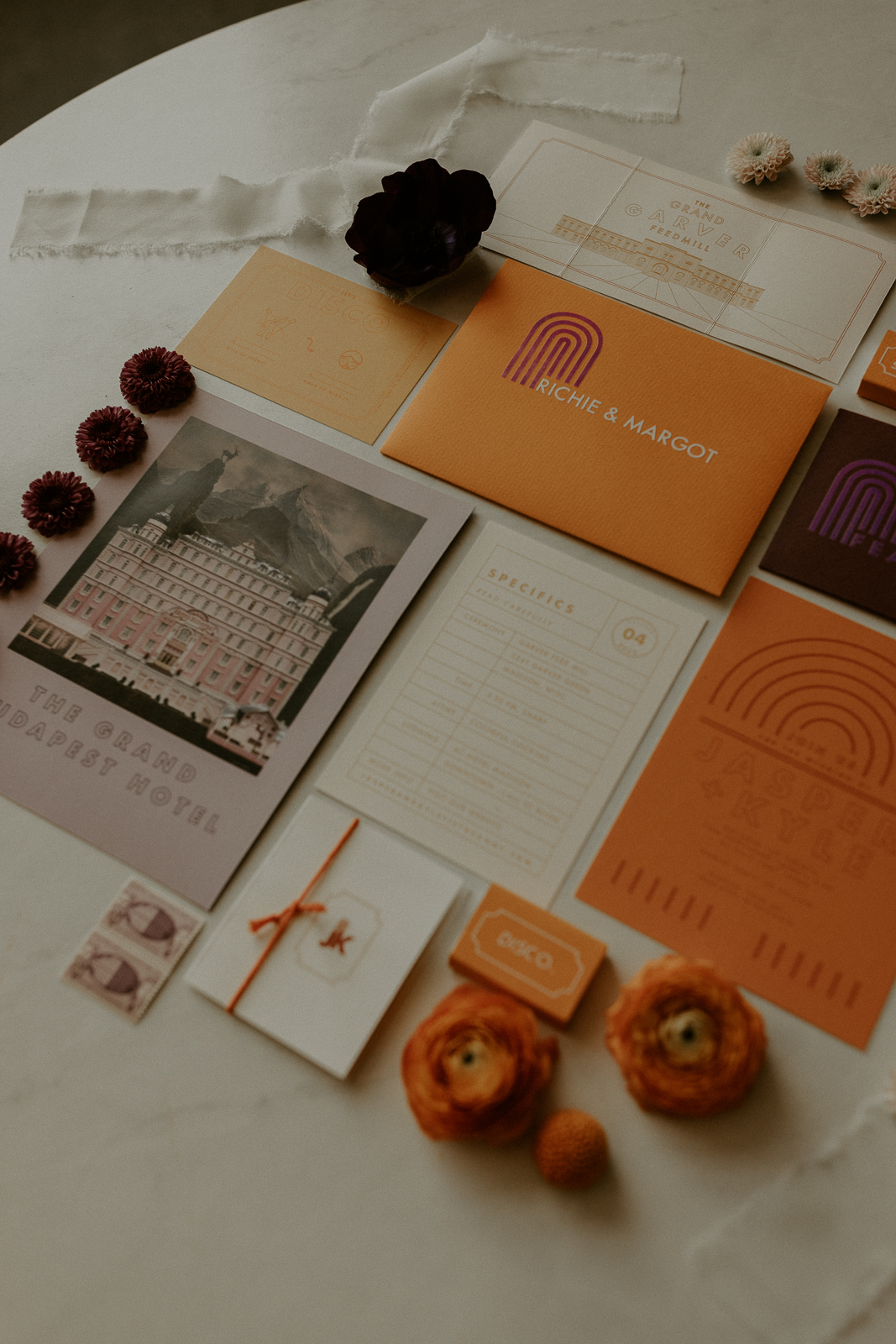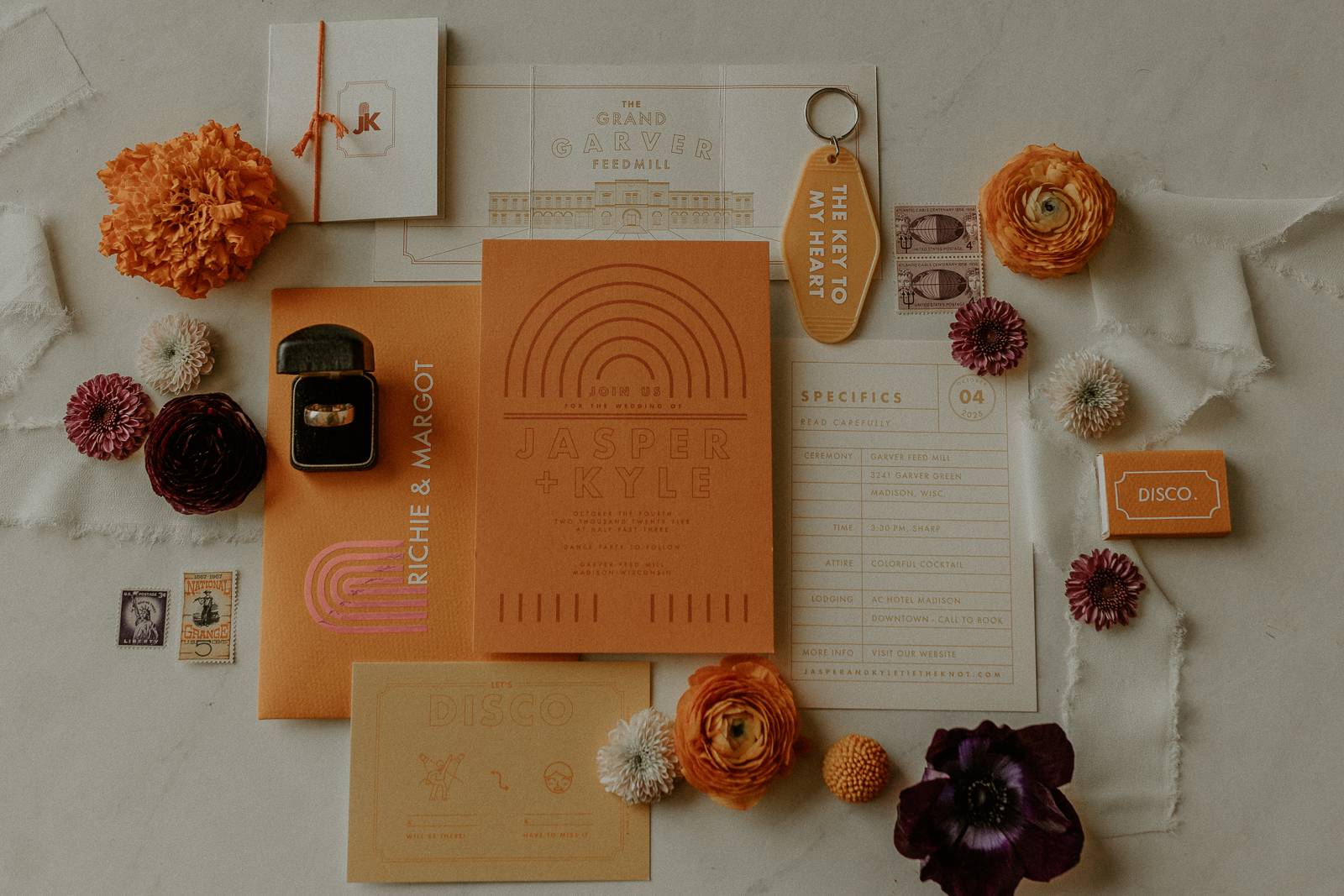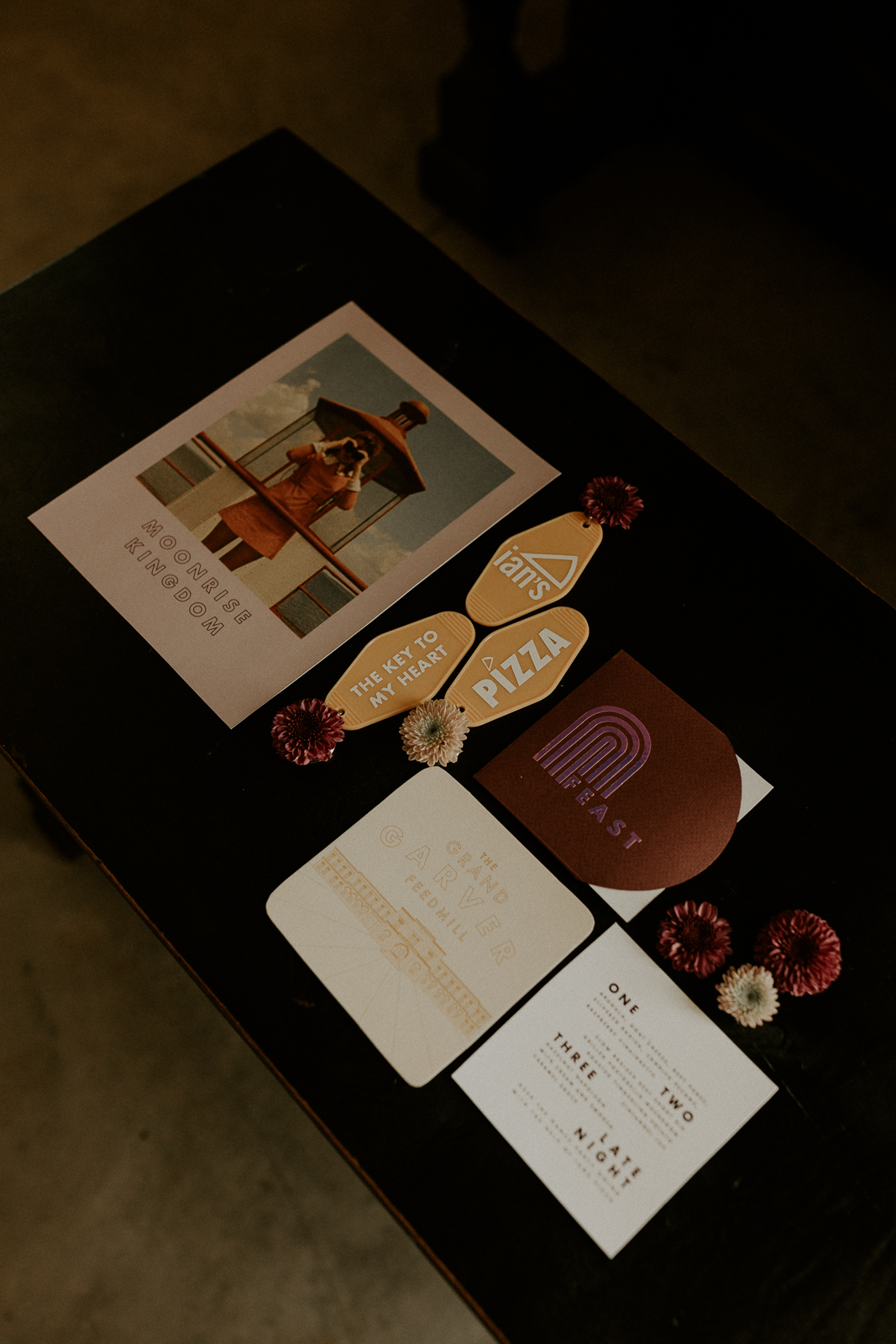 Signature Events is a master at crafting stunning, eye-catching floral installations, and that is precisely what they did in artfully producing a showstopping, colorful atmosphere for this unique wedding design. Their team transformed the venue with an abundance of vibrant marigolds and accenting rich purple blooms arranged to perfection to execute an impactful color-blocking style.

A uniquely designed floral lapel boutonniere and bow tie accented our grooms' flashy attire, which is sure to trend among those with a bold sense of style! From an impressive ceremony arch to ground floral arrangements, centerpieces, accent florals, and carefully crafted long floral garlands designed for a mesmerizing "waterfall" effect, Signature Events skillfully brought whimsy and liveliness to the overall wedding design.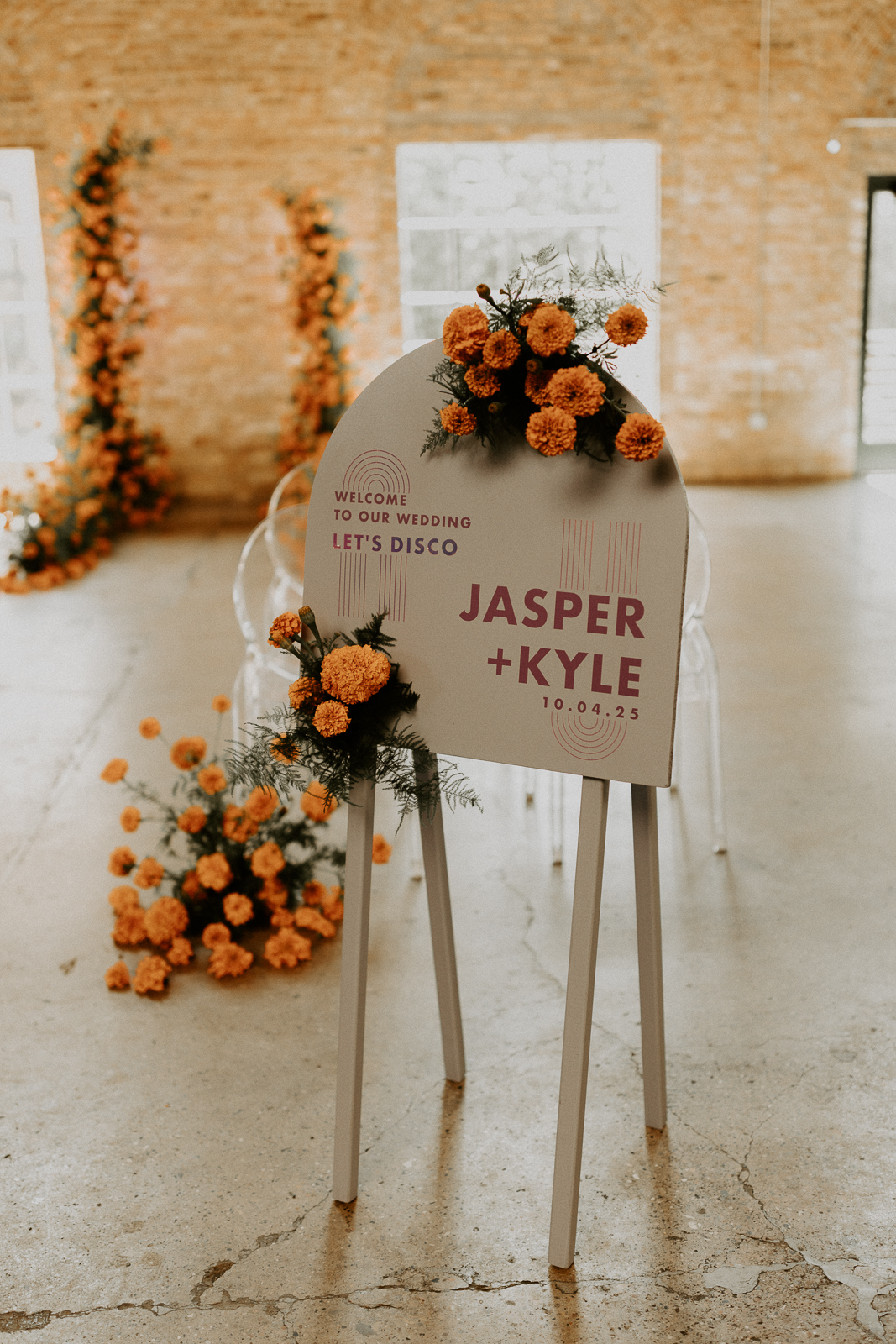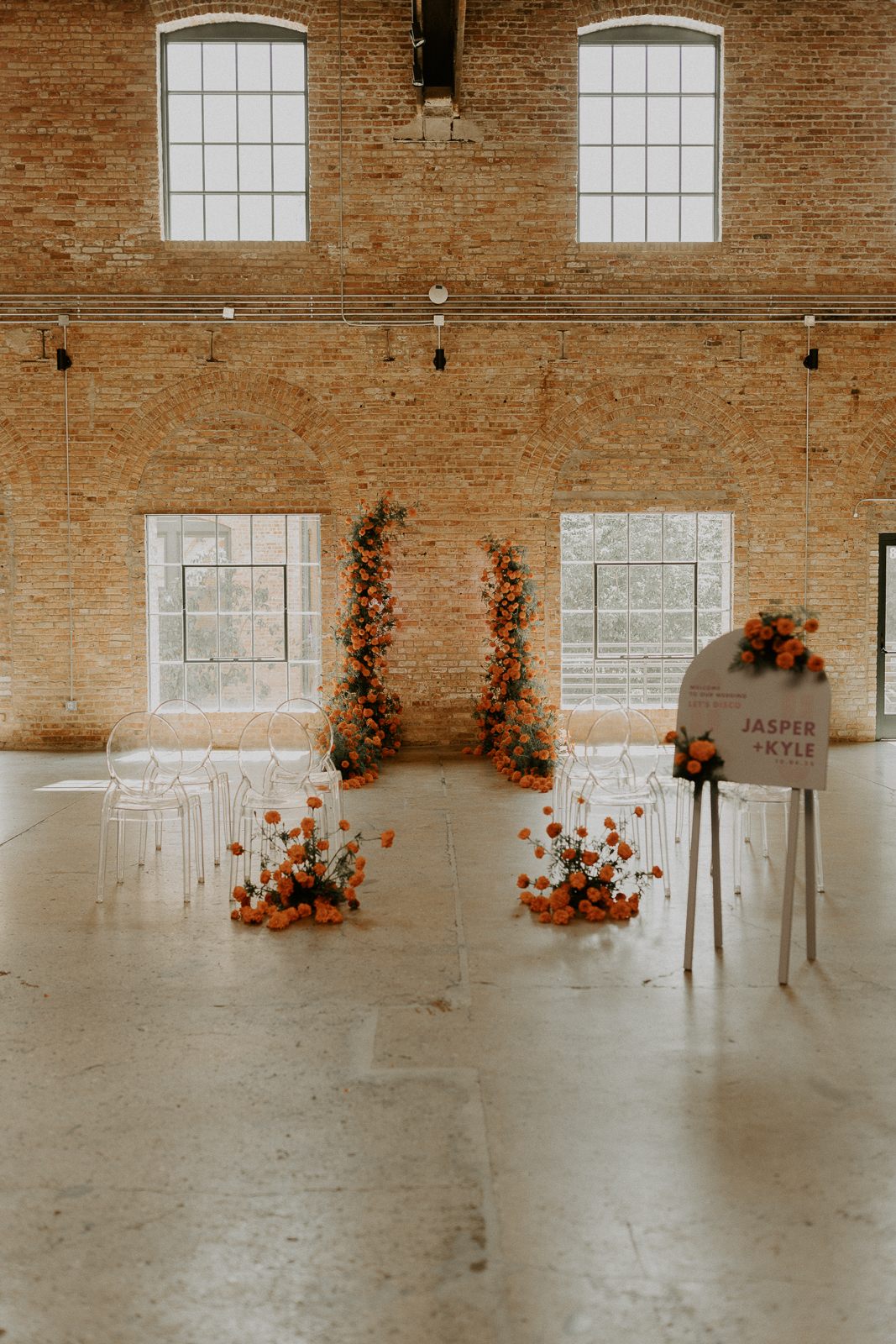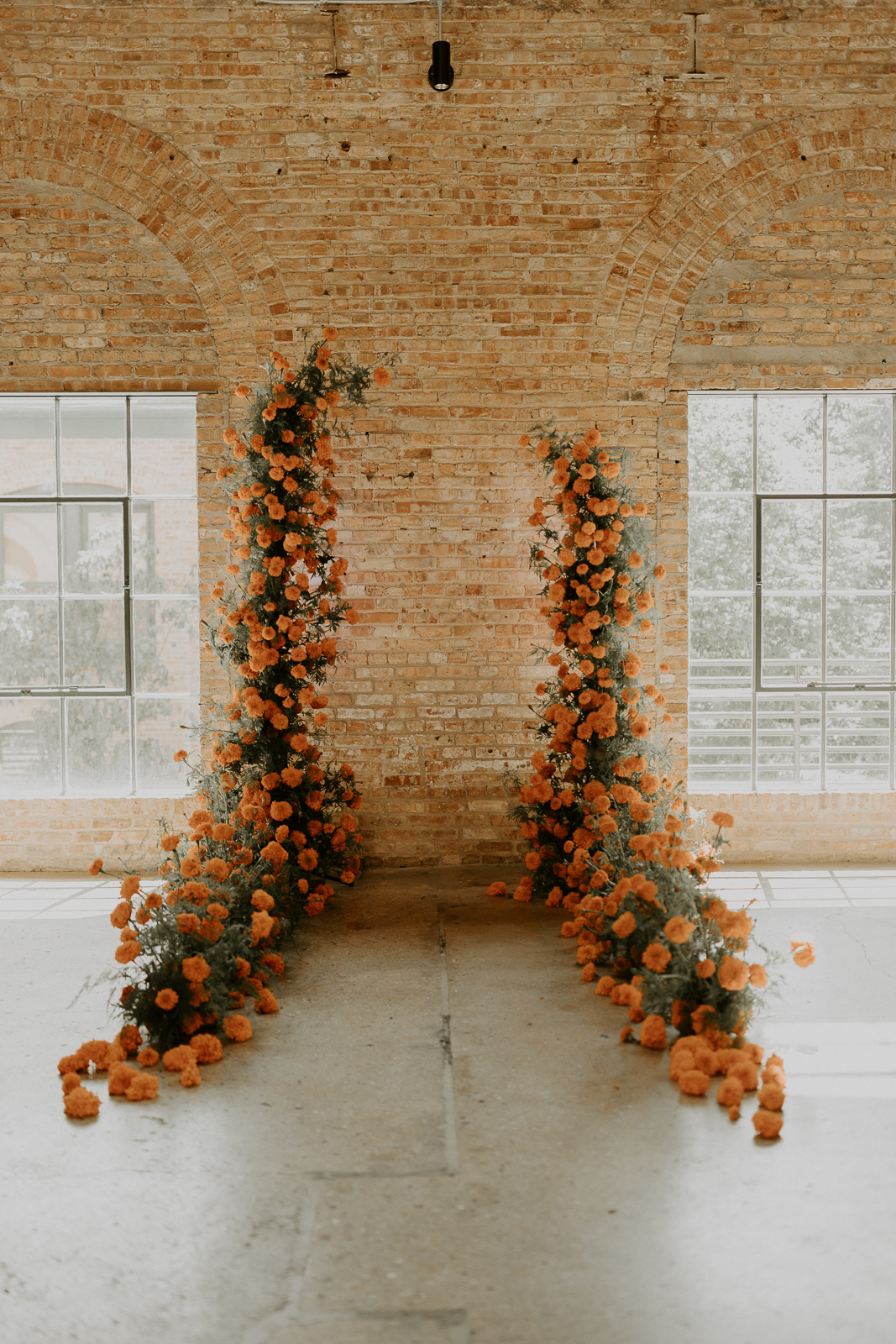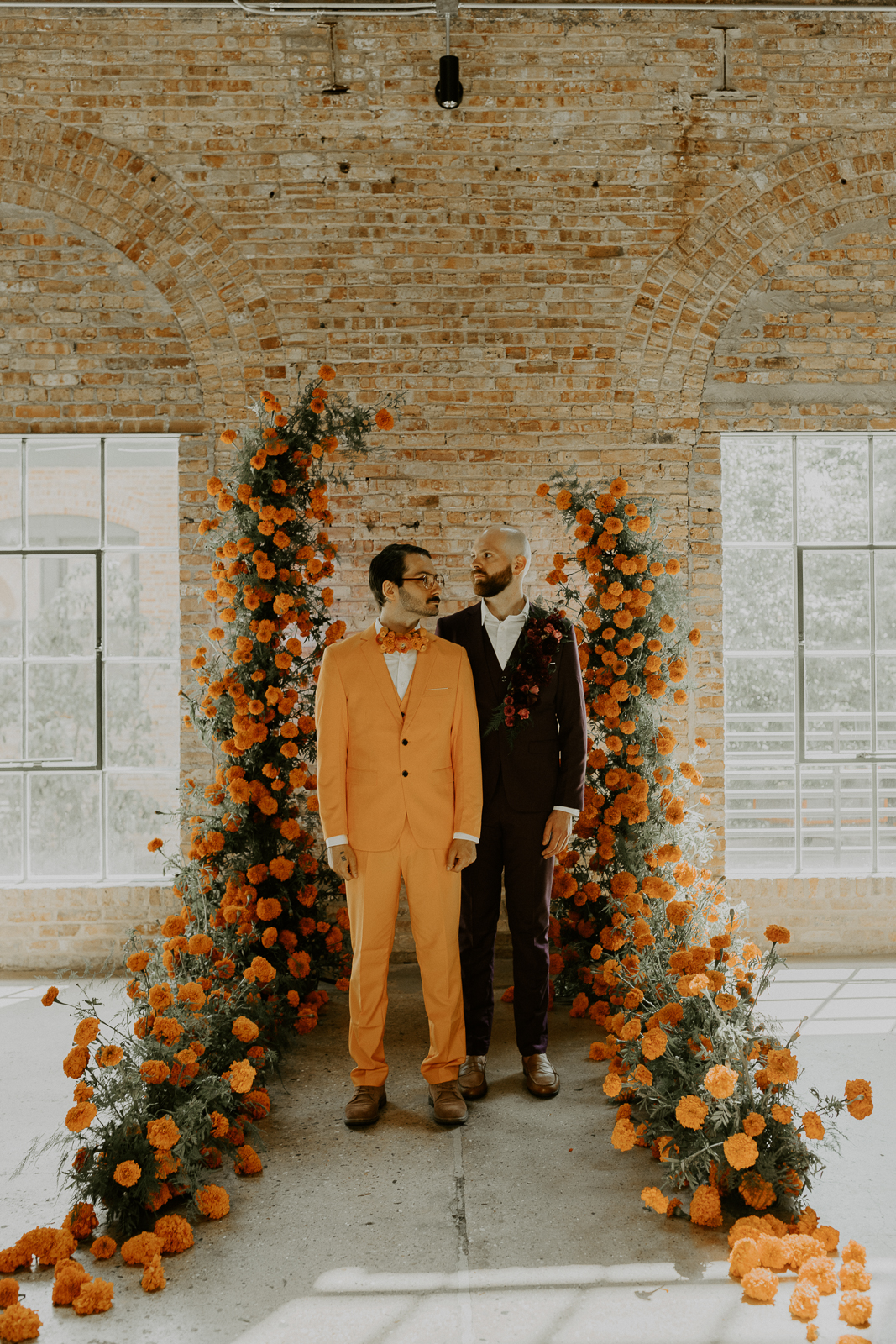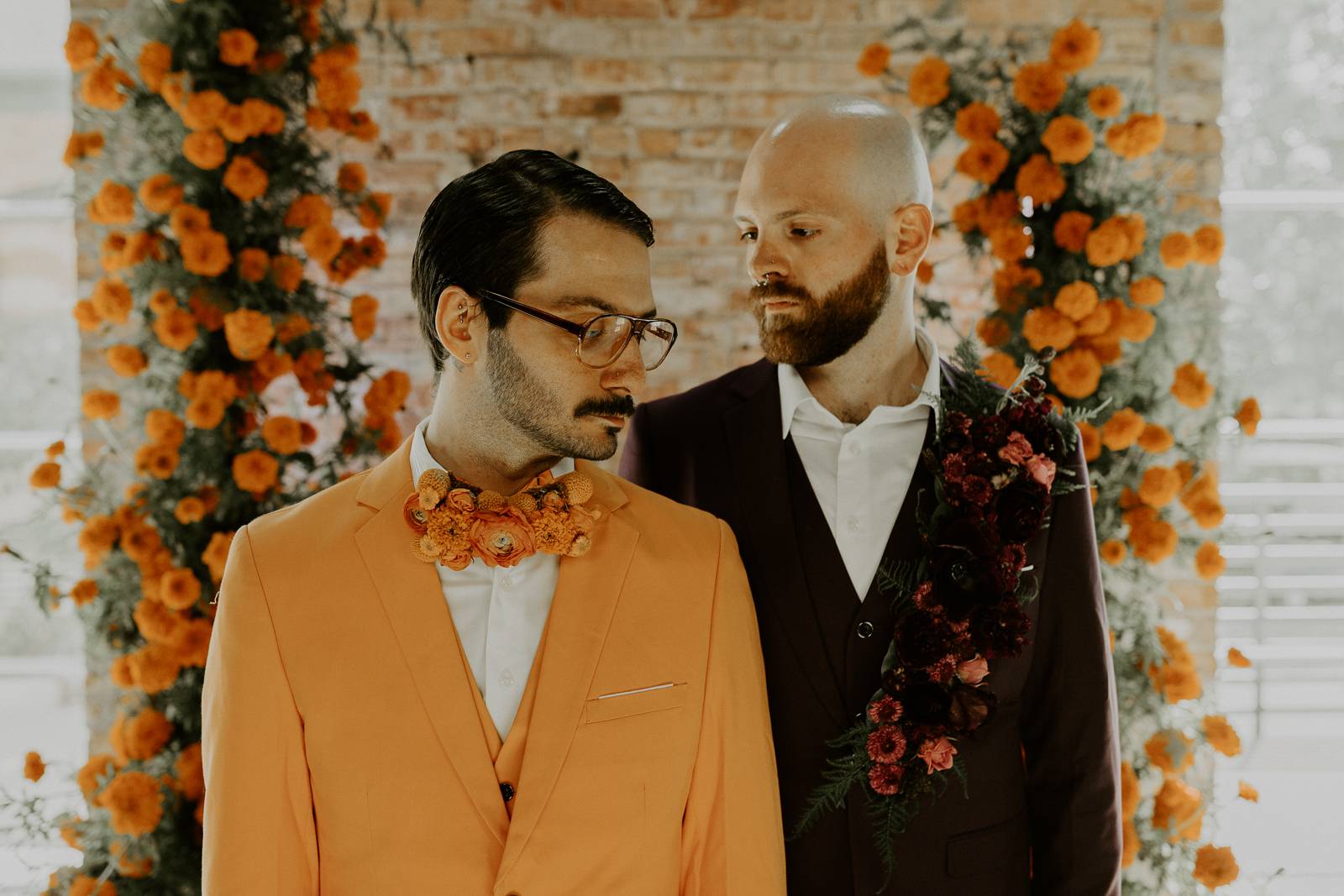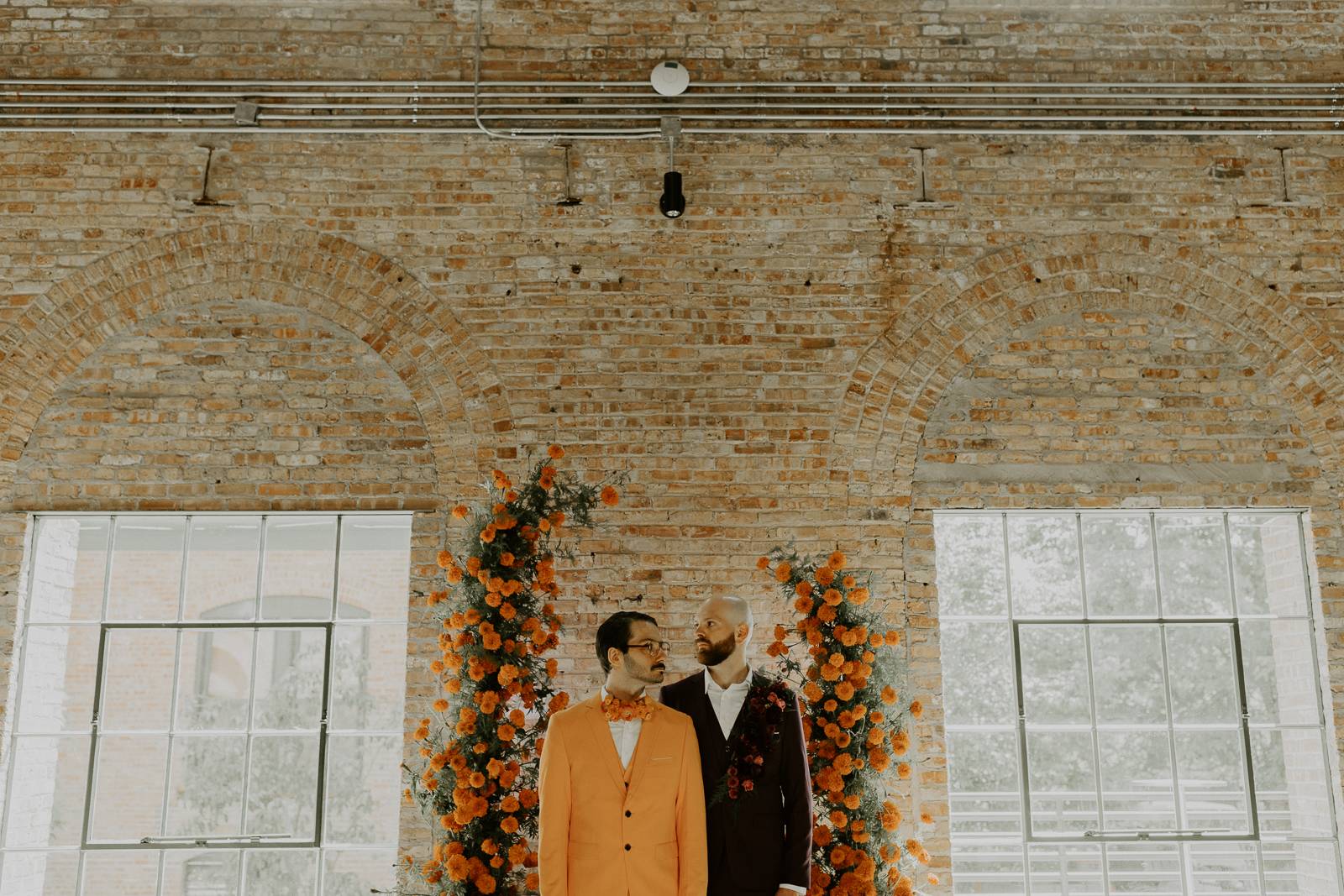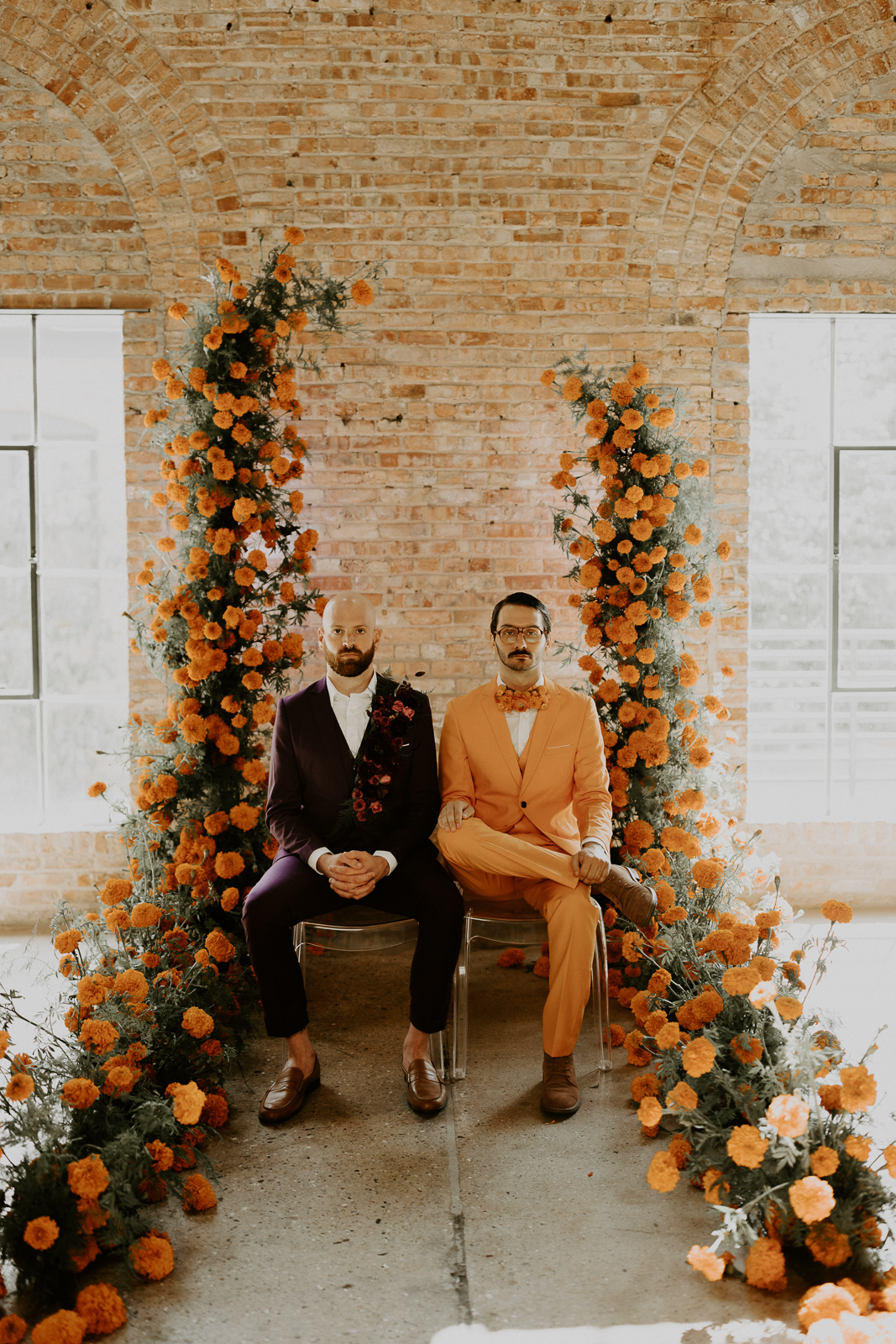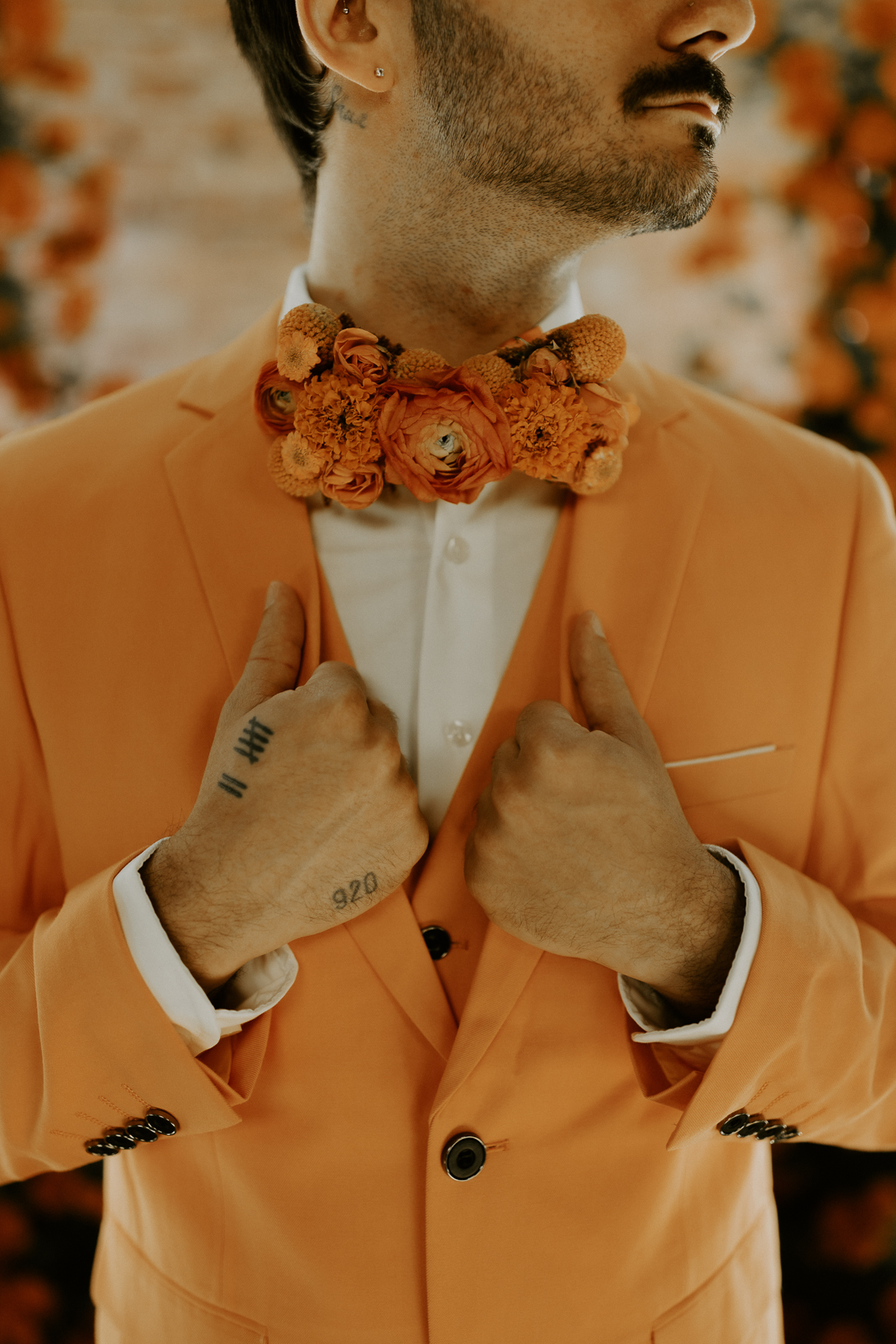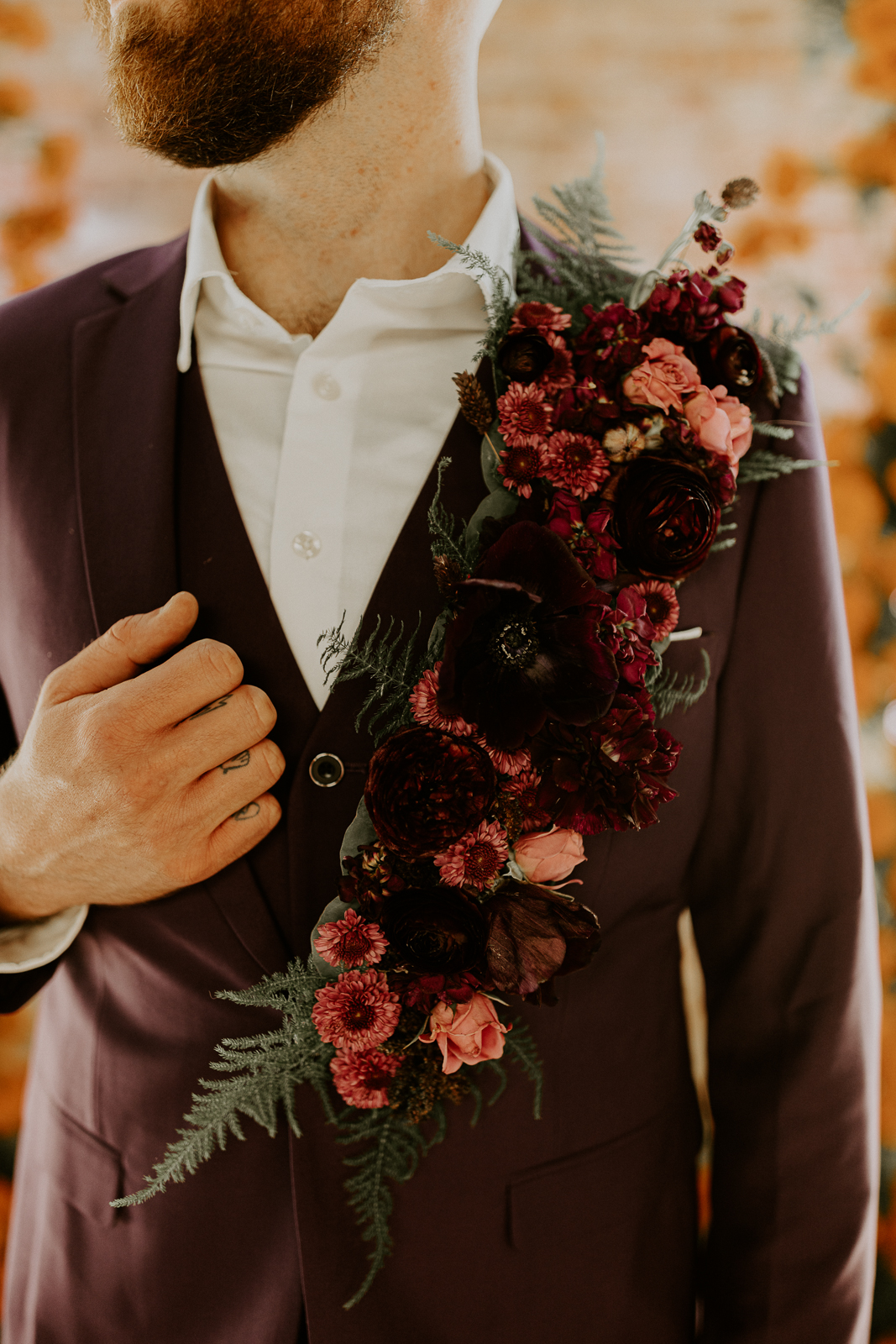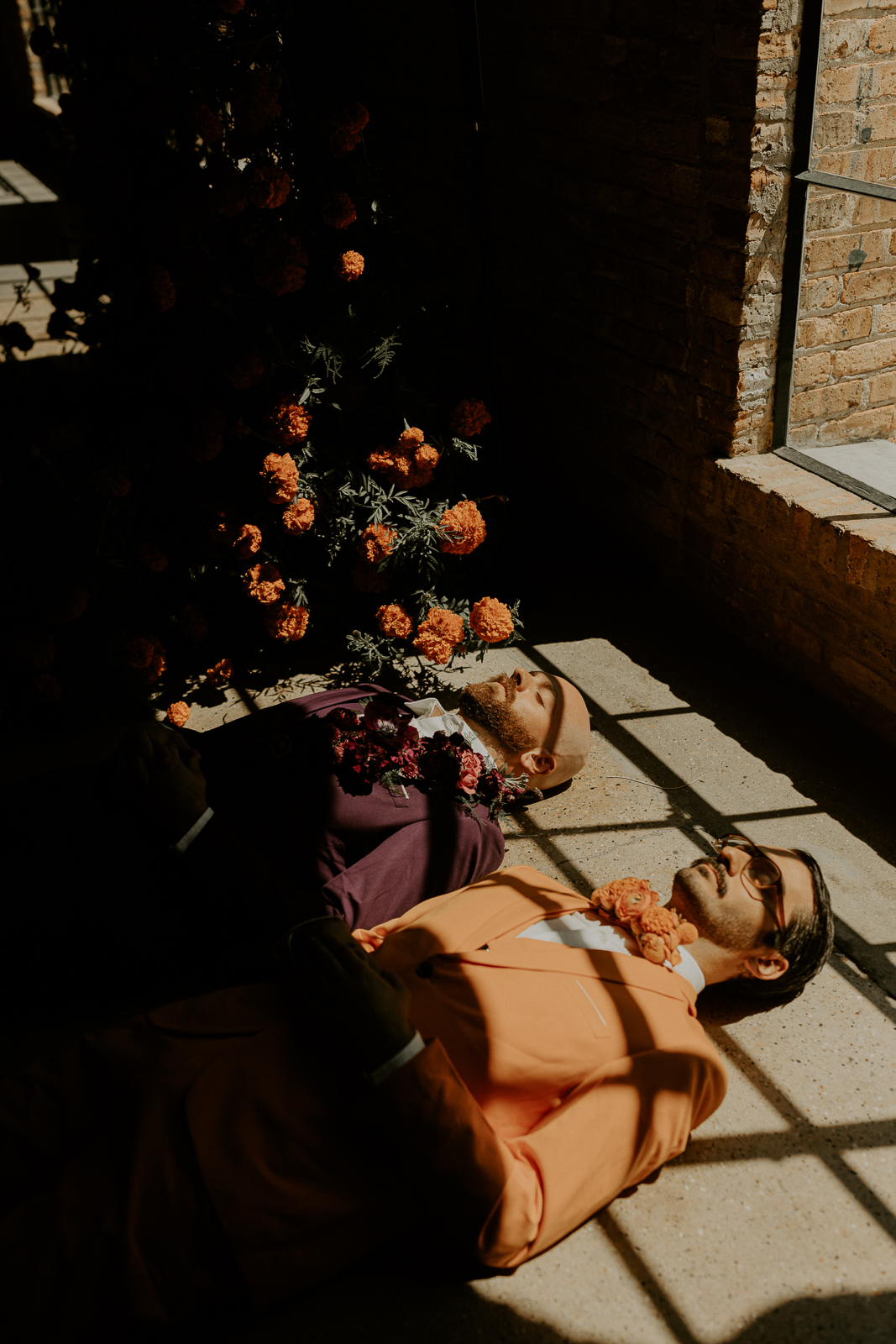 There was no better location for this cinematic wedding design than Garver Events. With their historic brick walls, beautiful vaulted ceilings, and breathtakingly large windows, Garver's Atrium, Canvas, and Lounge spaces were ideal for celebrating this day in style!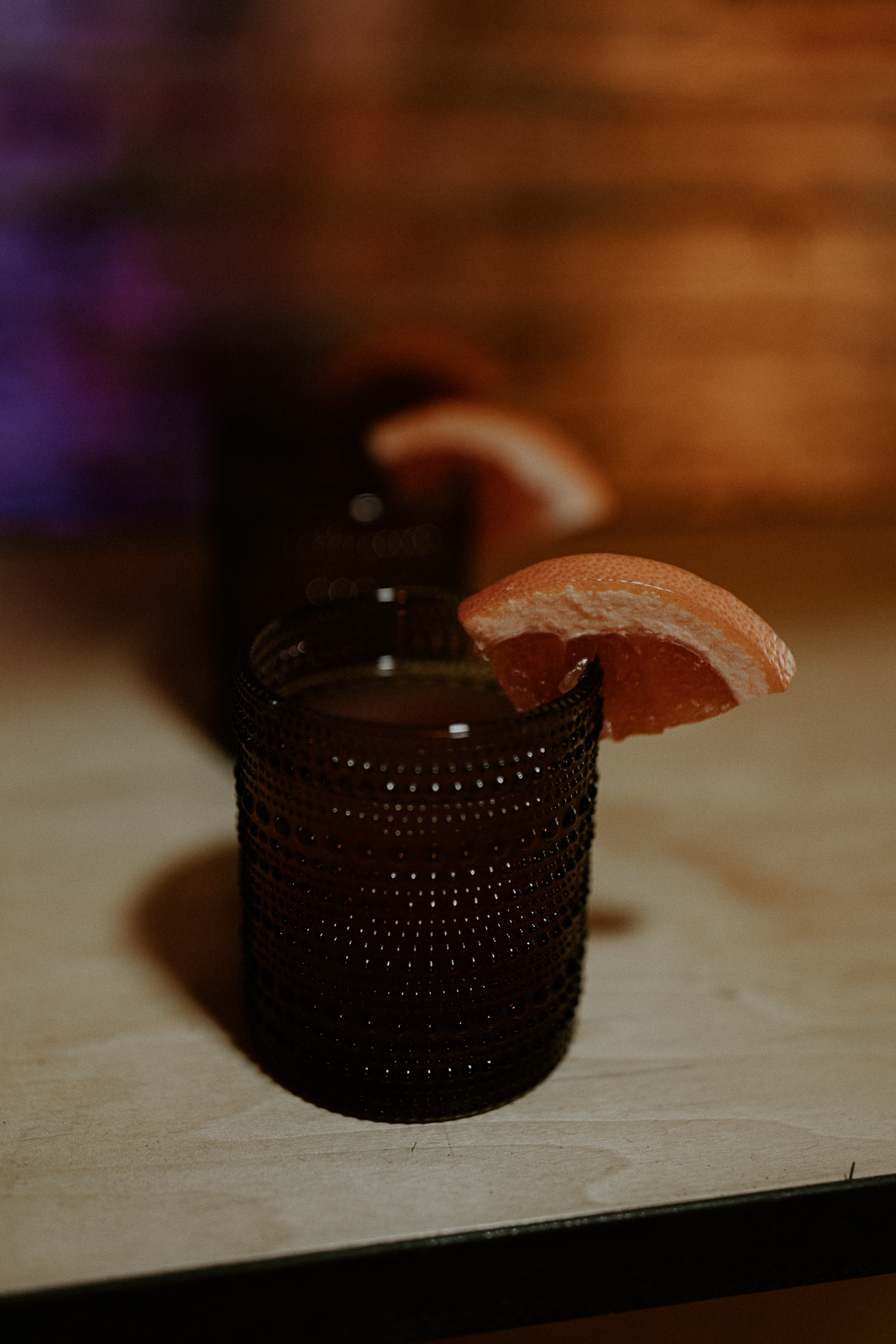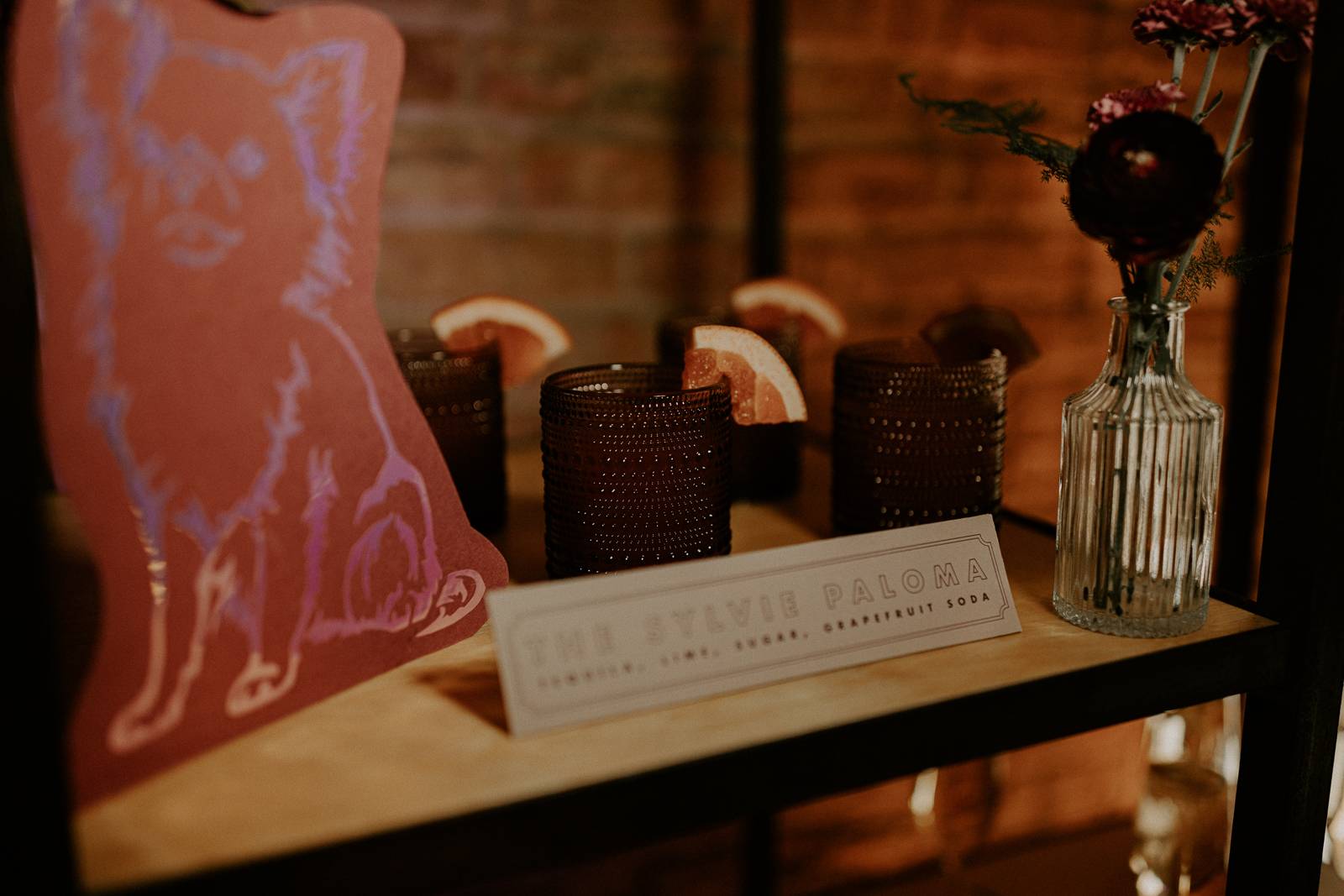 Looking for a fun way to incorporate your pets into your special day? Consider naming a signature drink after them! Rental pieces from Event Essentials' can also help you execute unique spaces for your special day, like this fun beverage display!

Their selection of decor, dishware, and furnishings breathed life into this unique wedding theme, from modern acrylic ghost chairs to a retro floral-patterned couch, a statement gold circle backdrop, sleek black dishes, and beyond!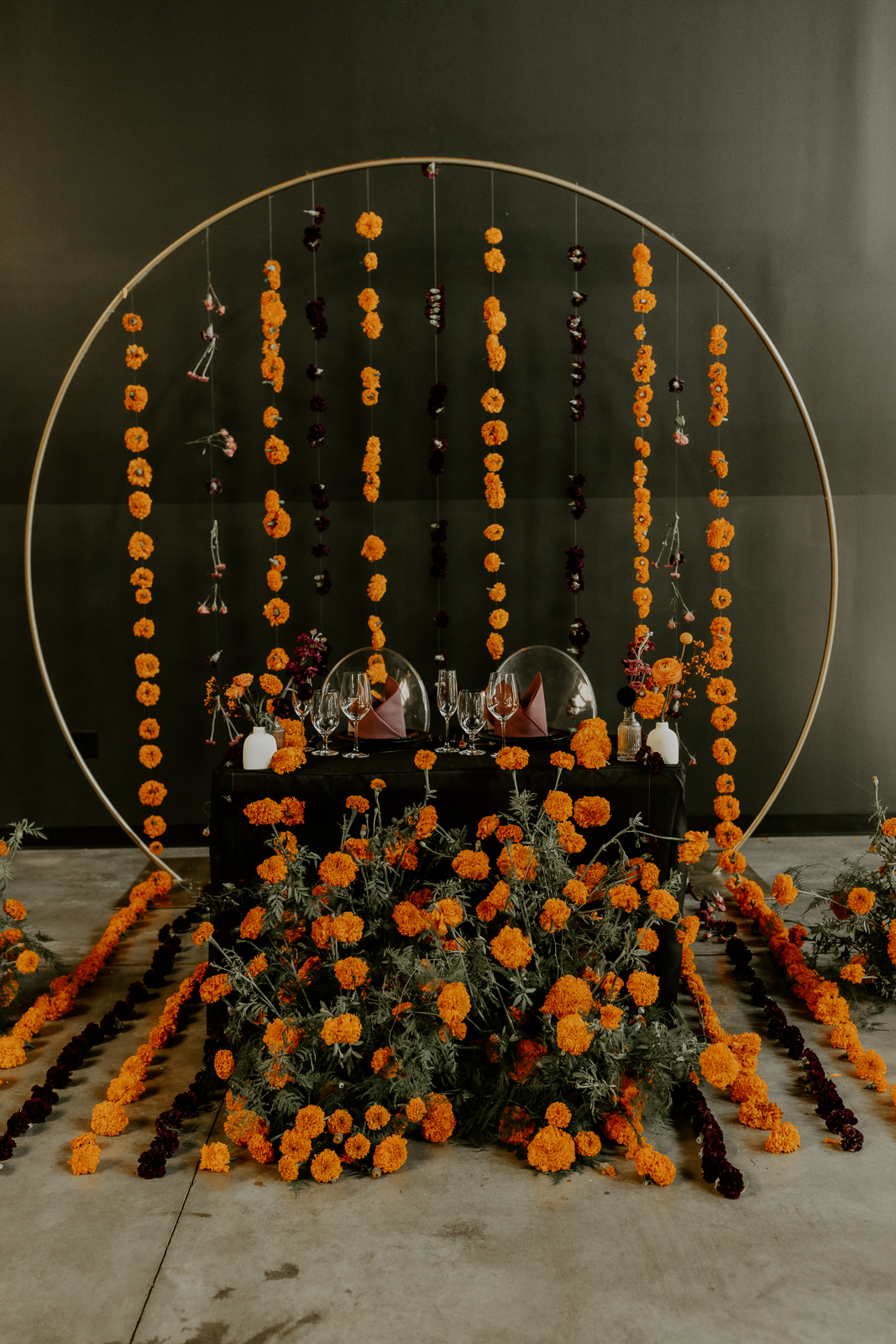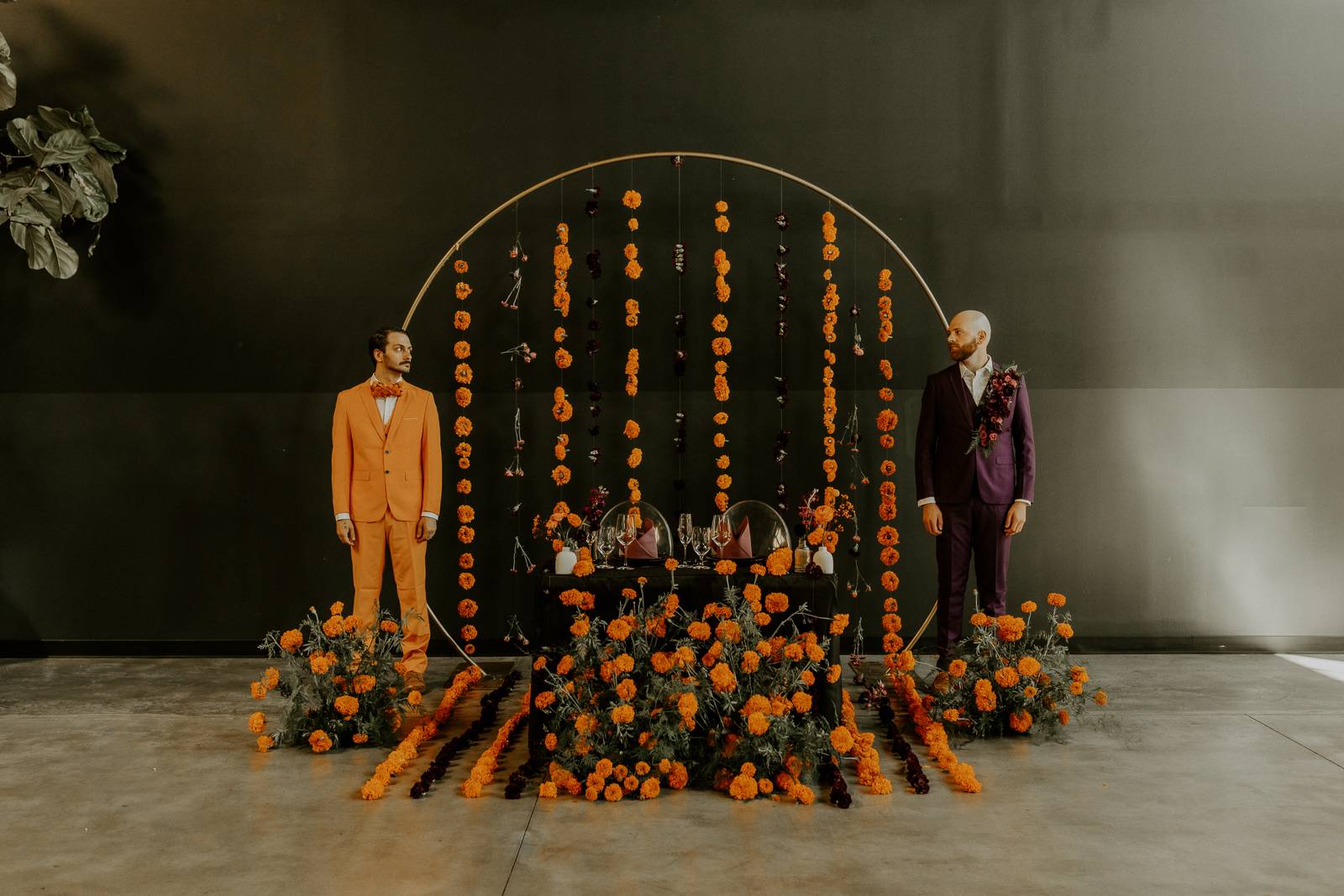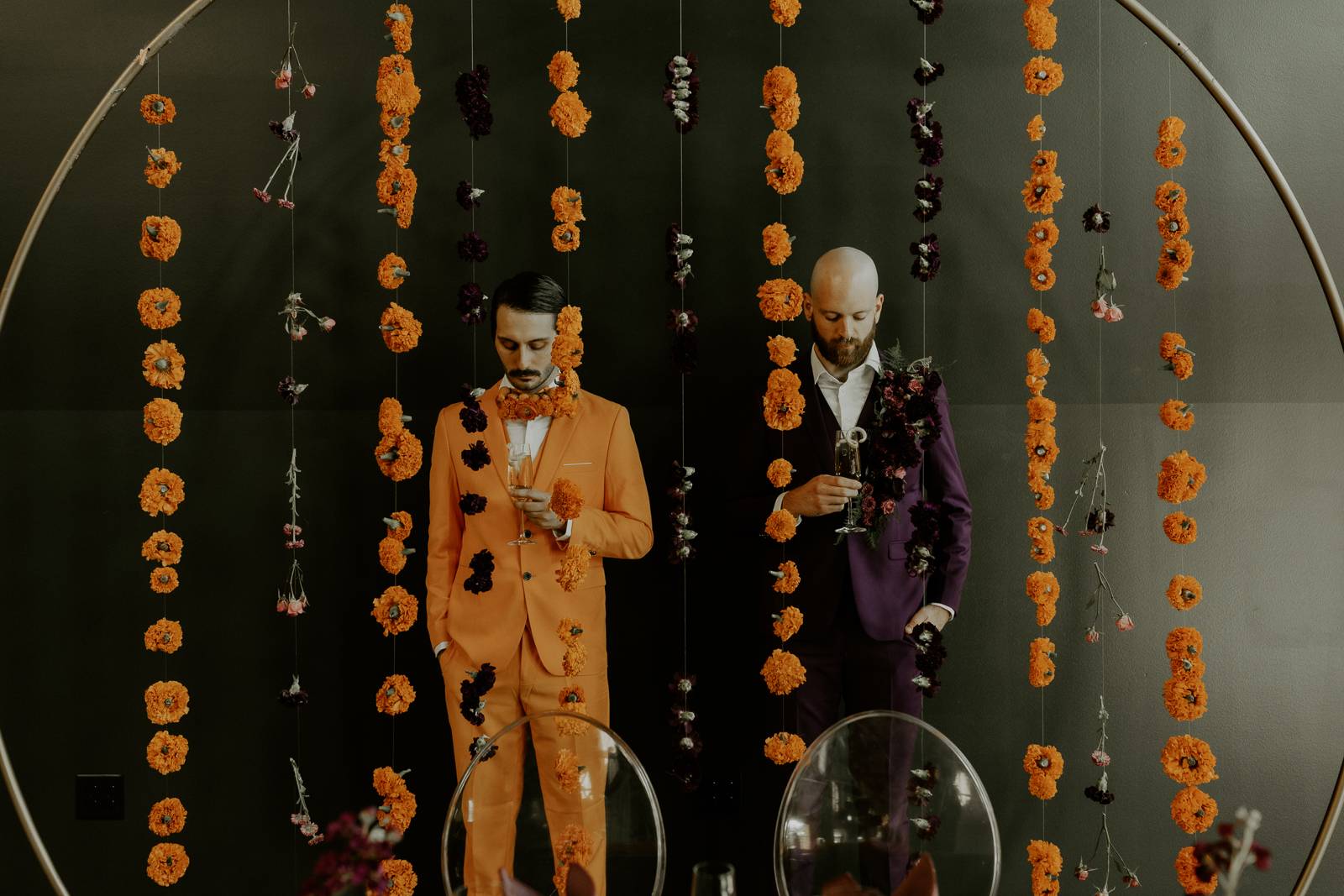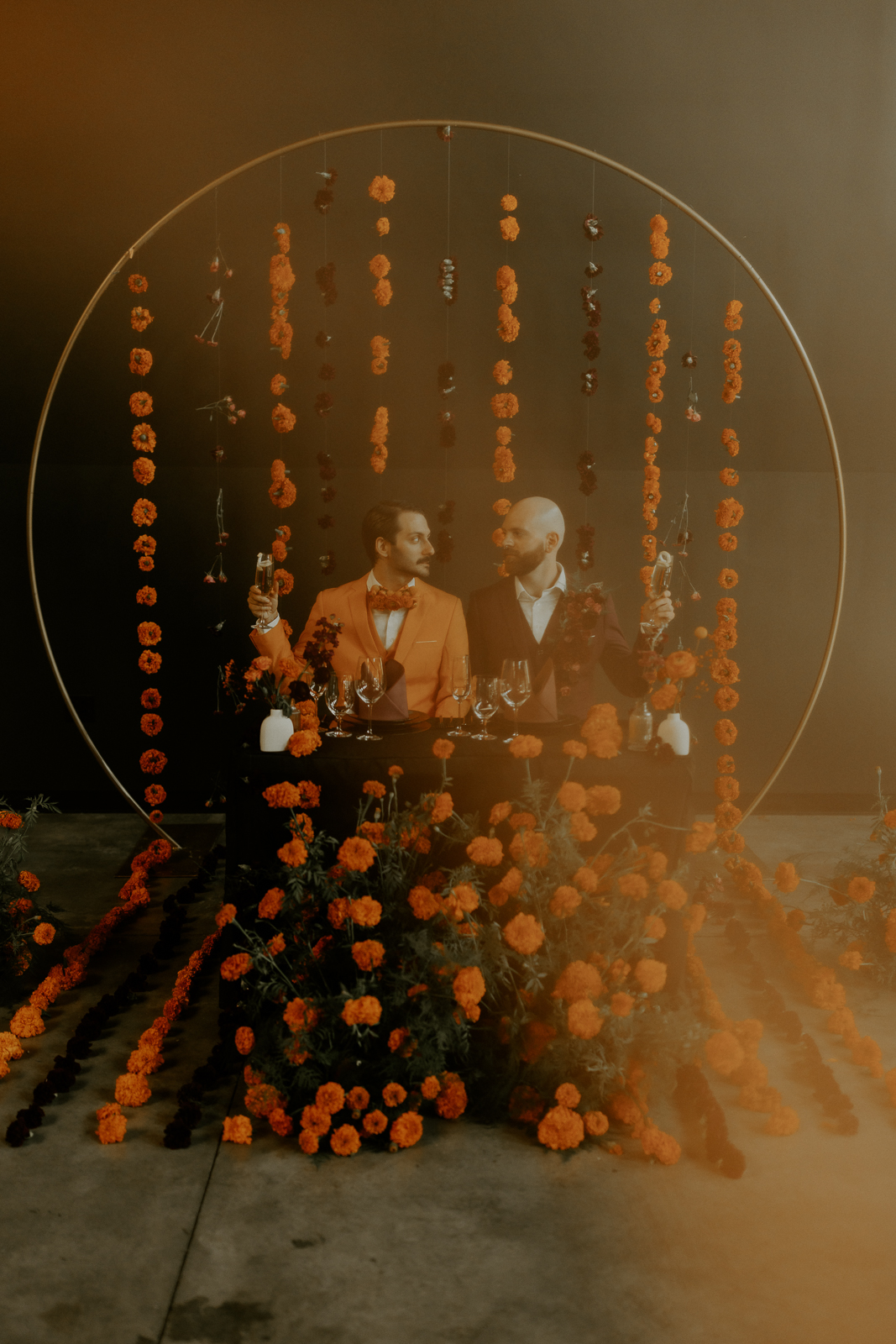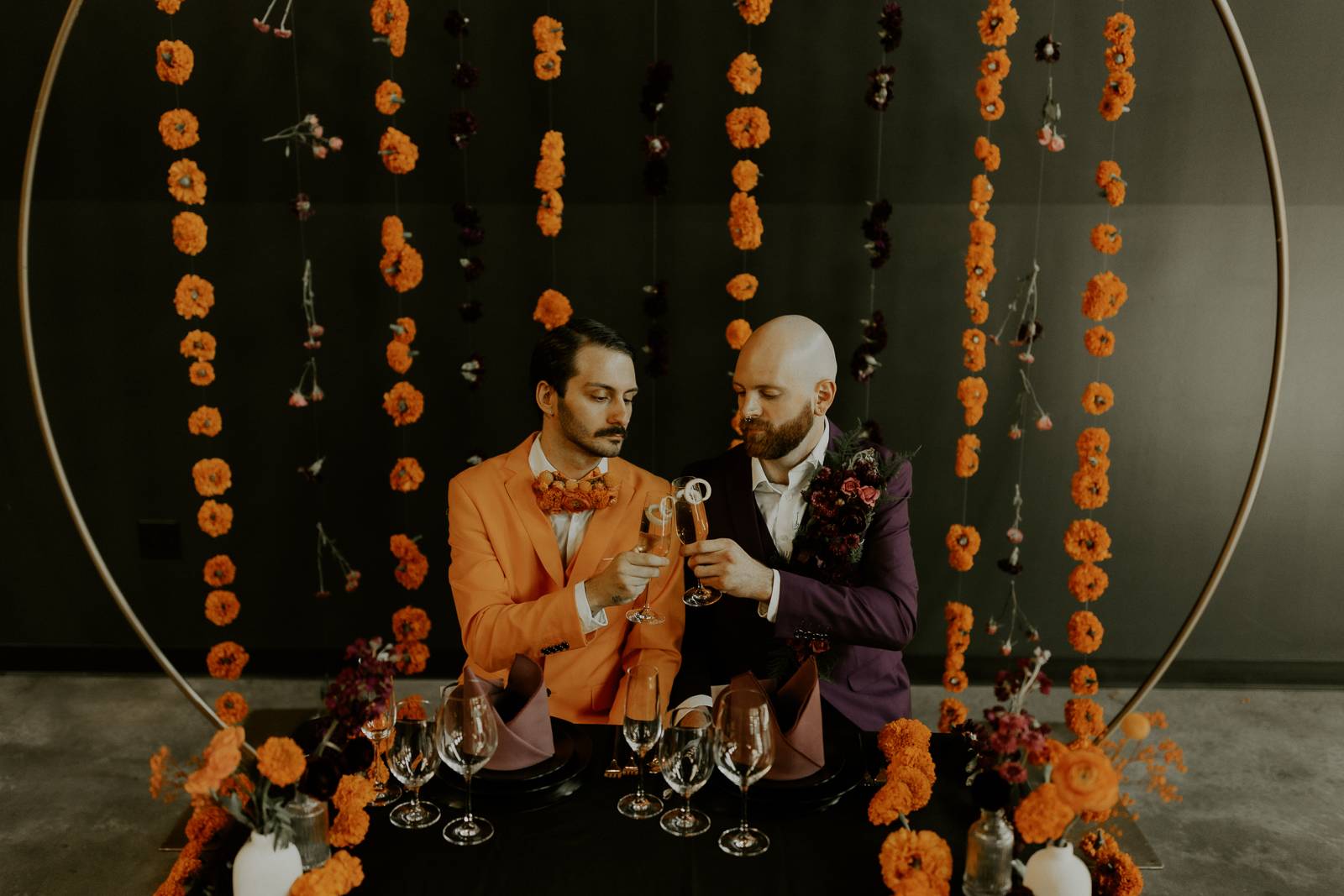 With meticulous attention to detail and storytelling, OSO IN LOVE Wedding & Event Curators seamlessly coordinated and designed this Wes Anderson-inspired '70s style celebration. They specialize in masterminding wedding experiences that will have your guests talking about your special day for years to come, and this standout design was no exception. They brought an incredible vision to life, making it a cohesive event filled with Anderson's signature charm and quirk around every corner.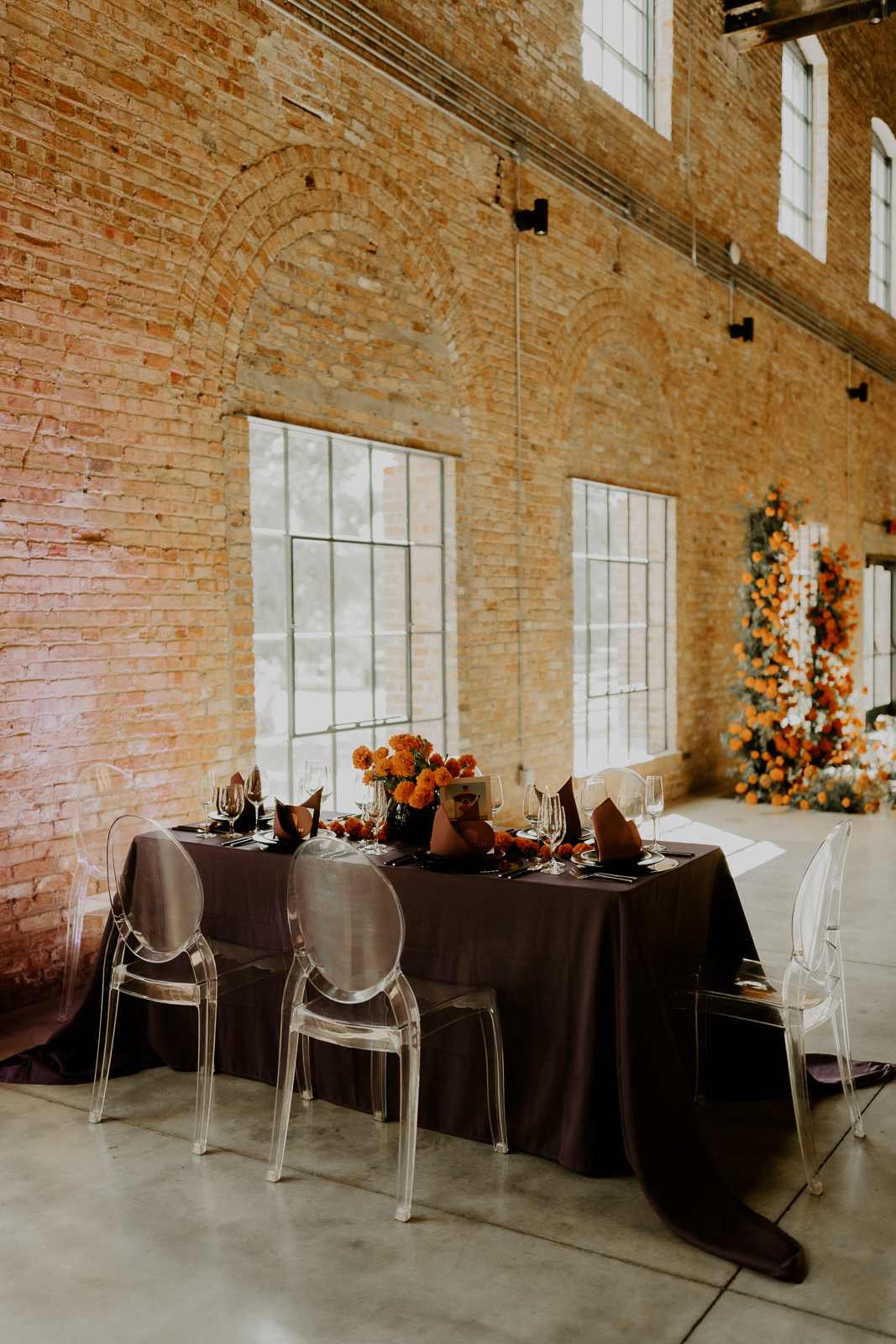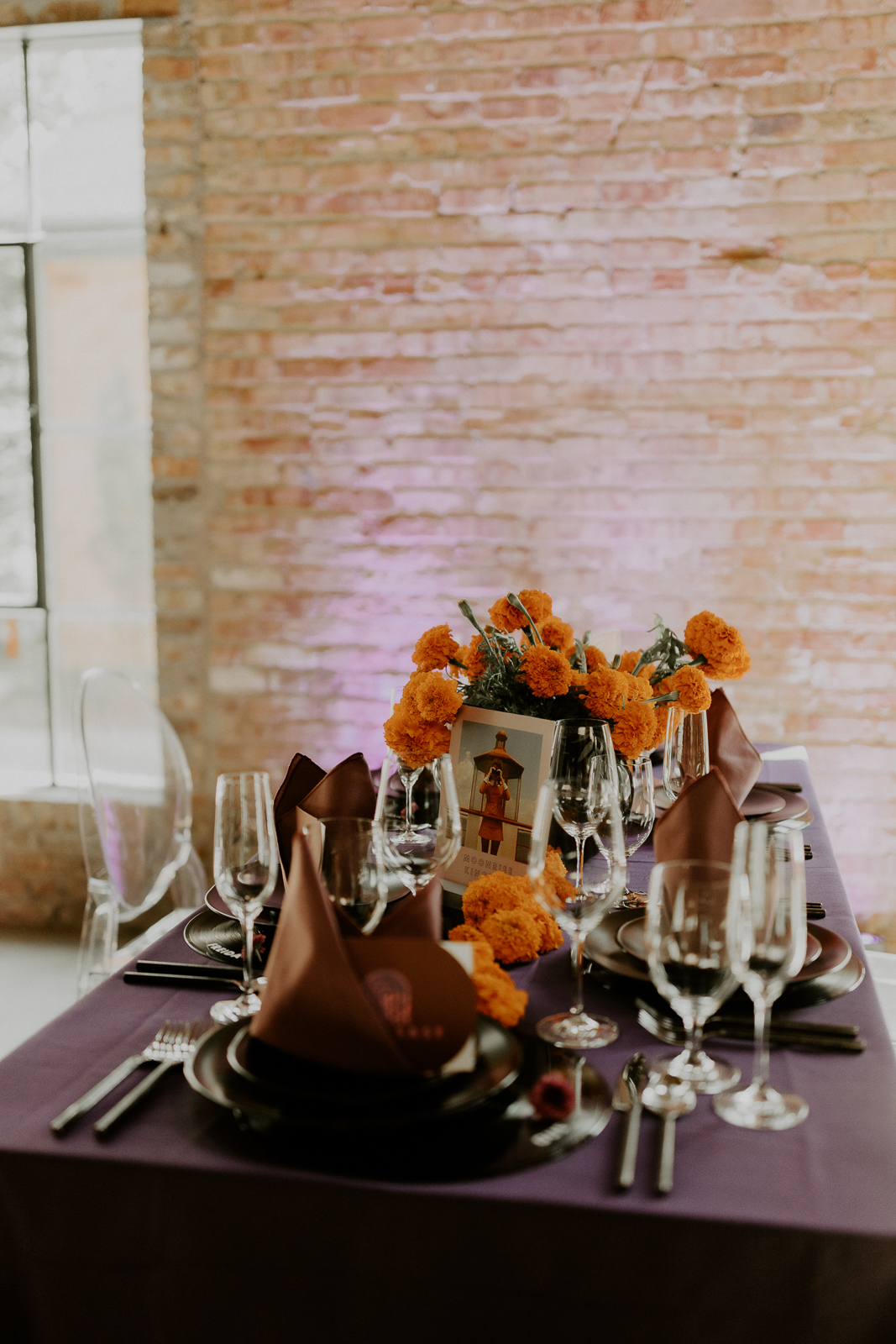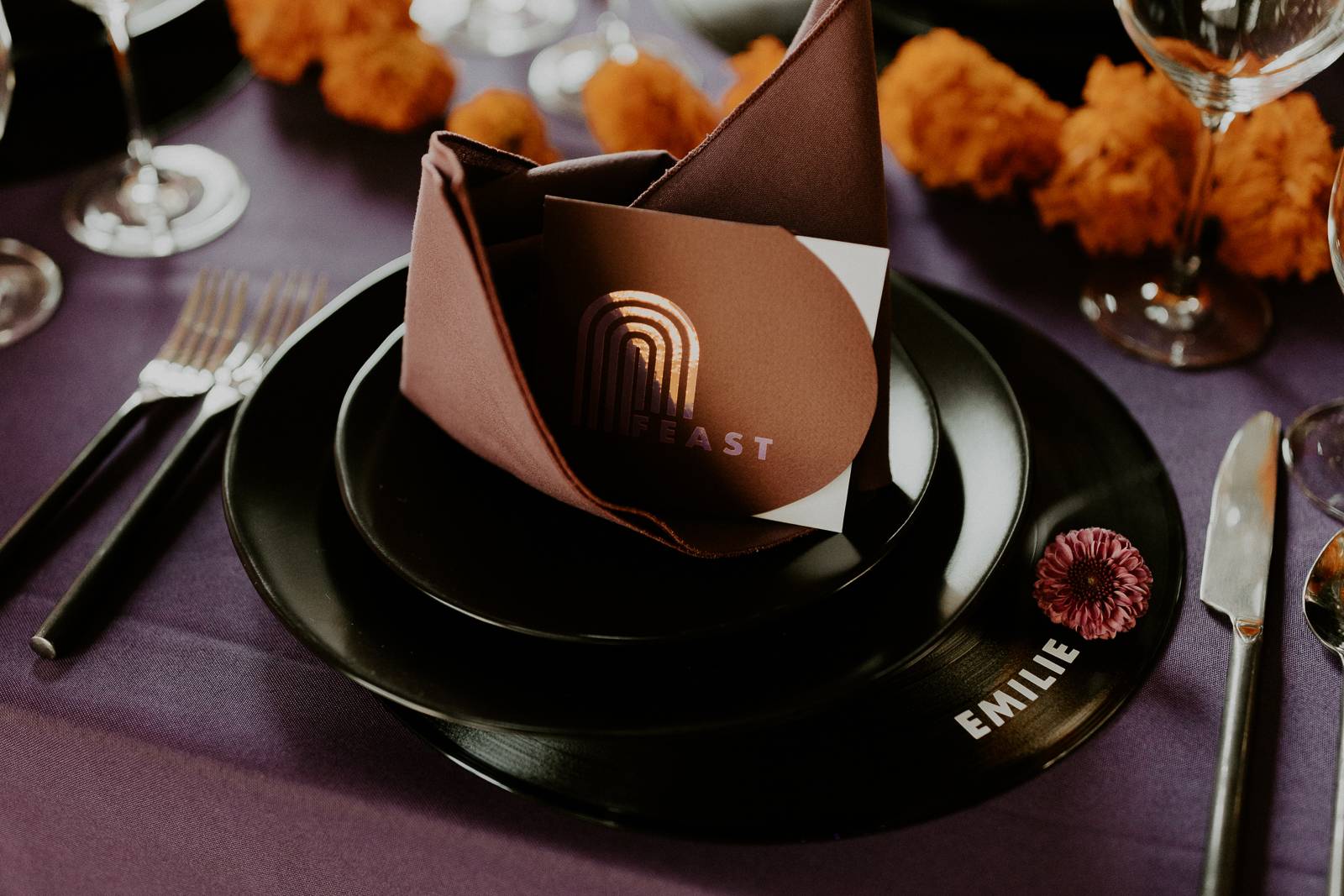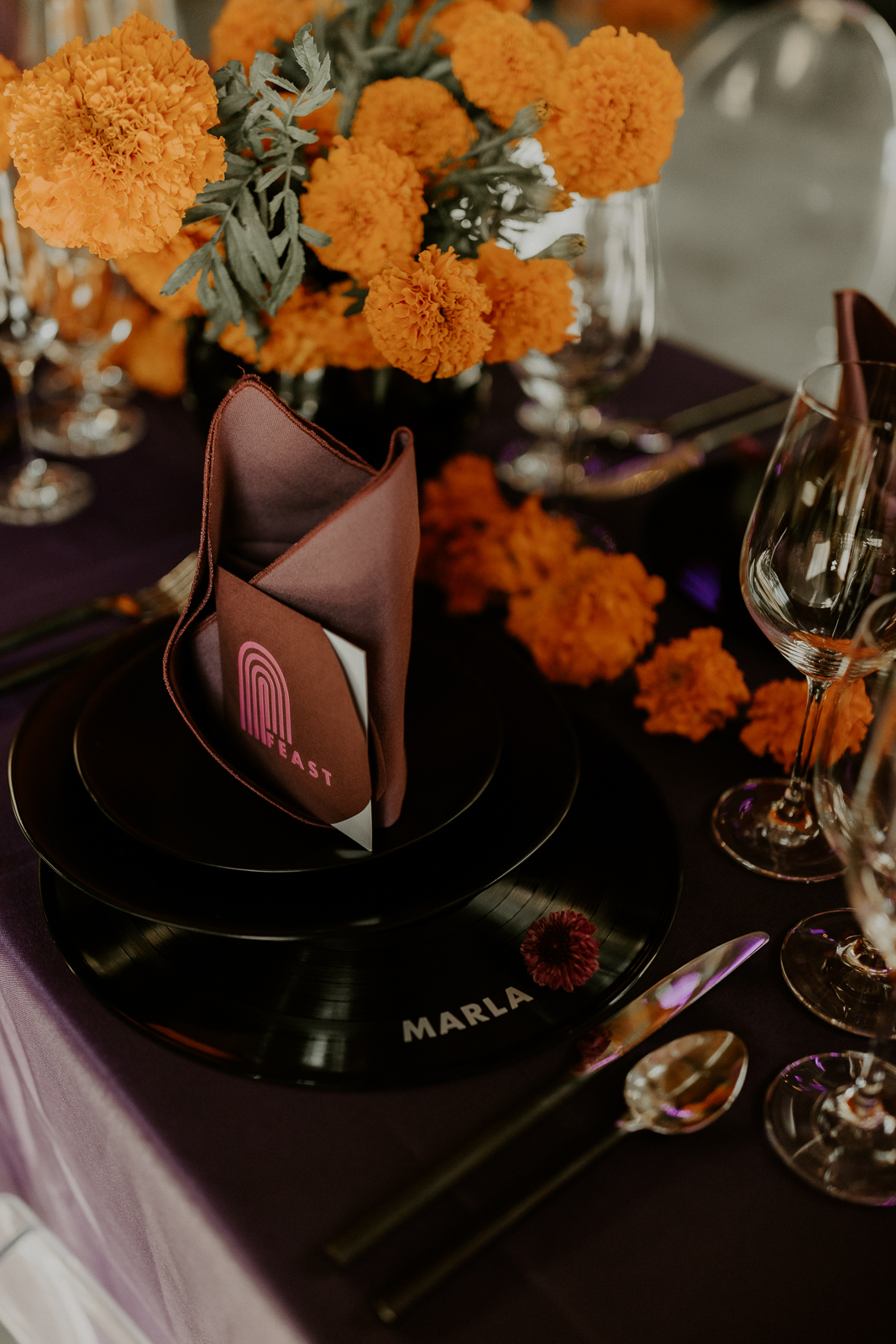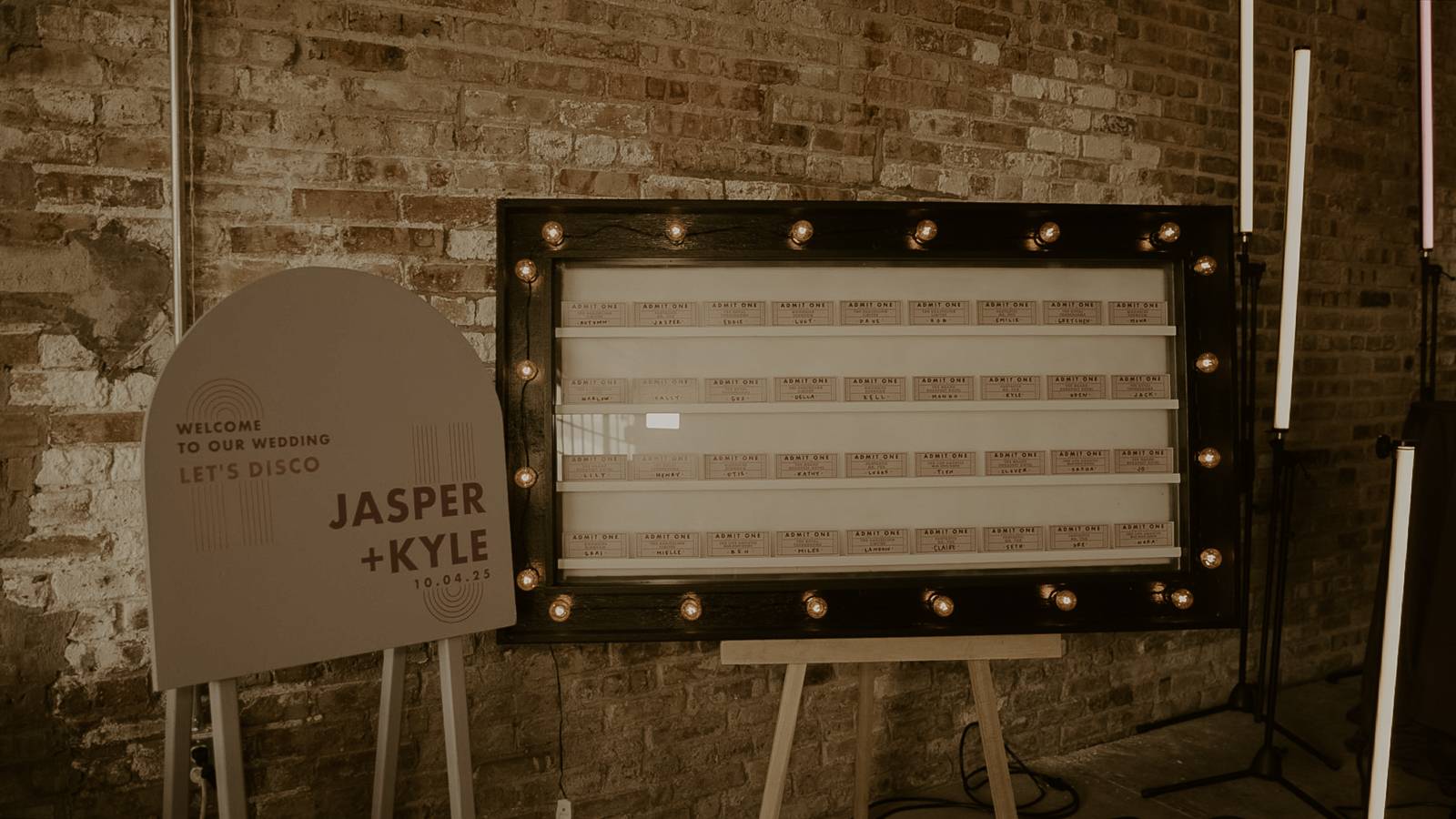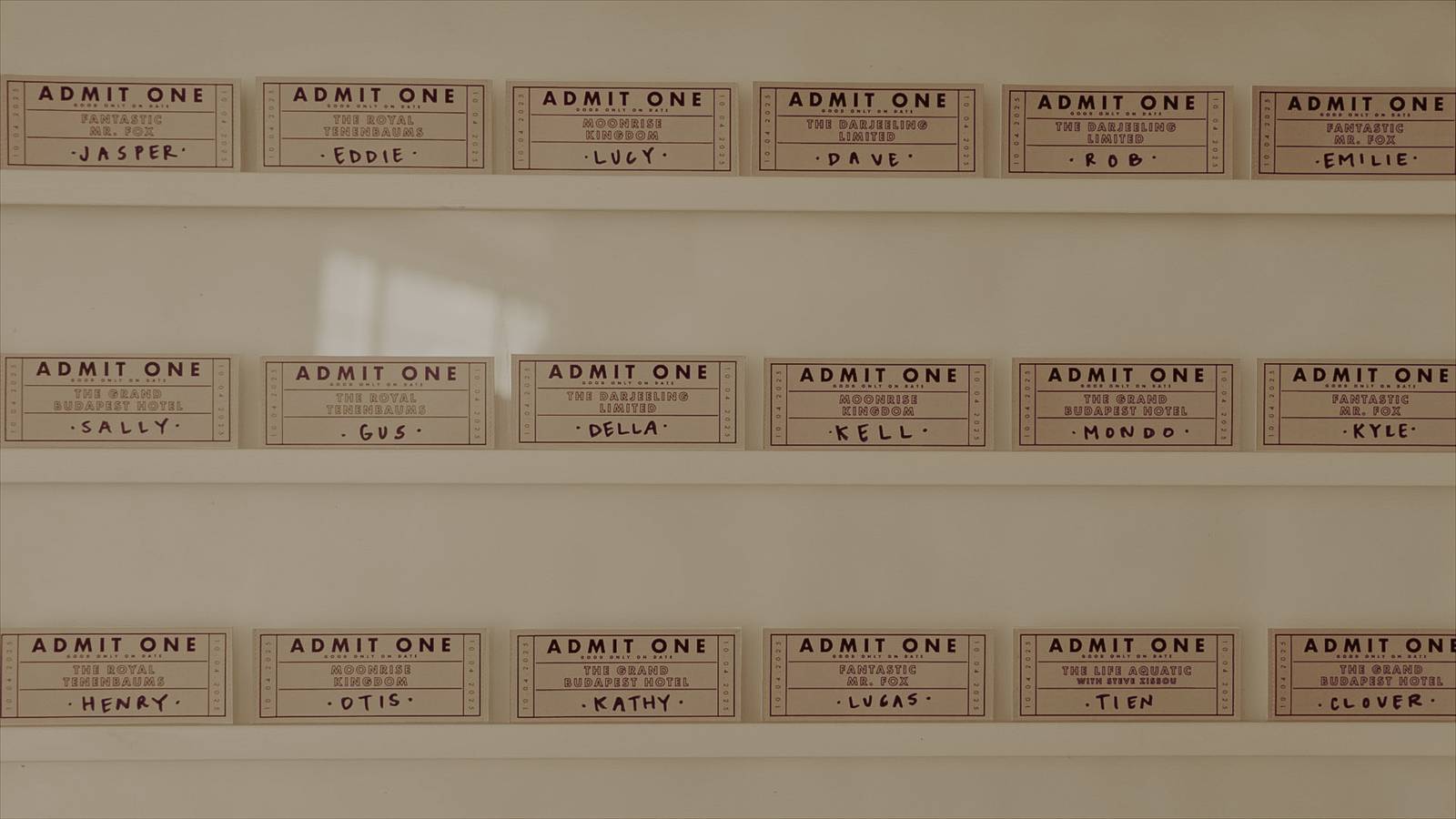 Embracing the Bauhaus movement's repetitive design motifs that inspired aspects of Wes Anderson's style, Cowboy David's Bakery designed a statement-making wedding cake that utilized the retro arch element found throughout the day's details. They paid tribute to the era by adorning their creation with luxurious velvet floral accents.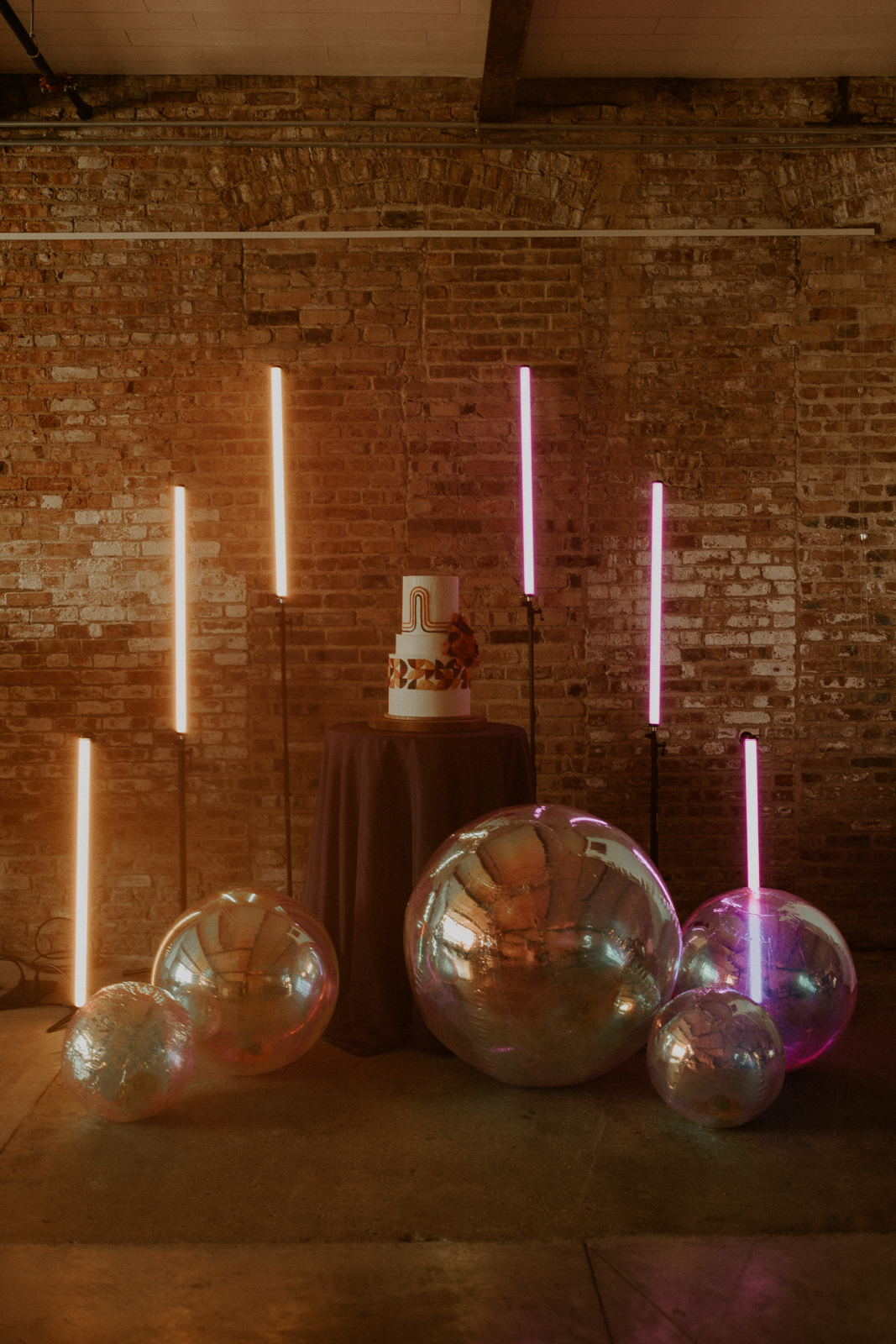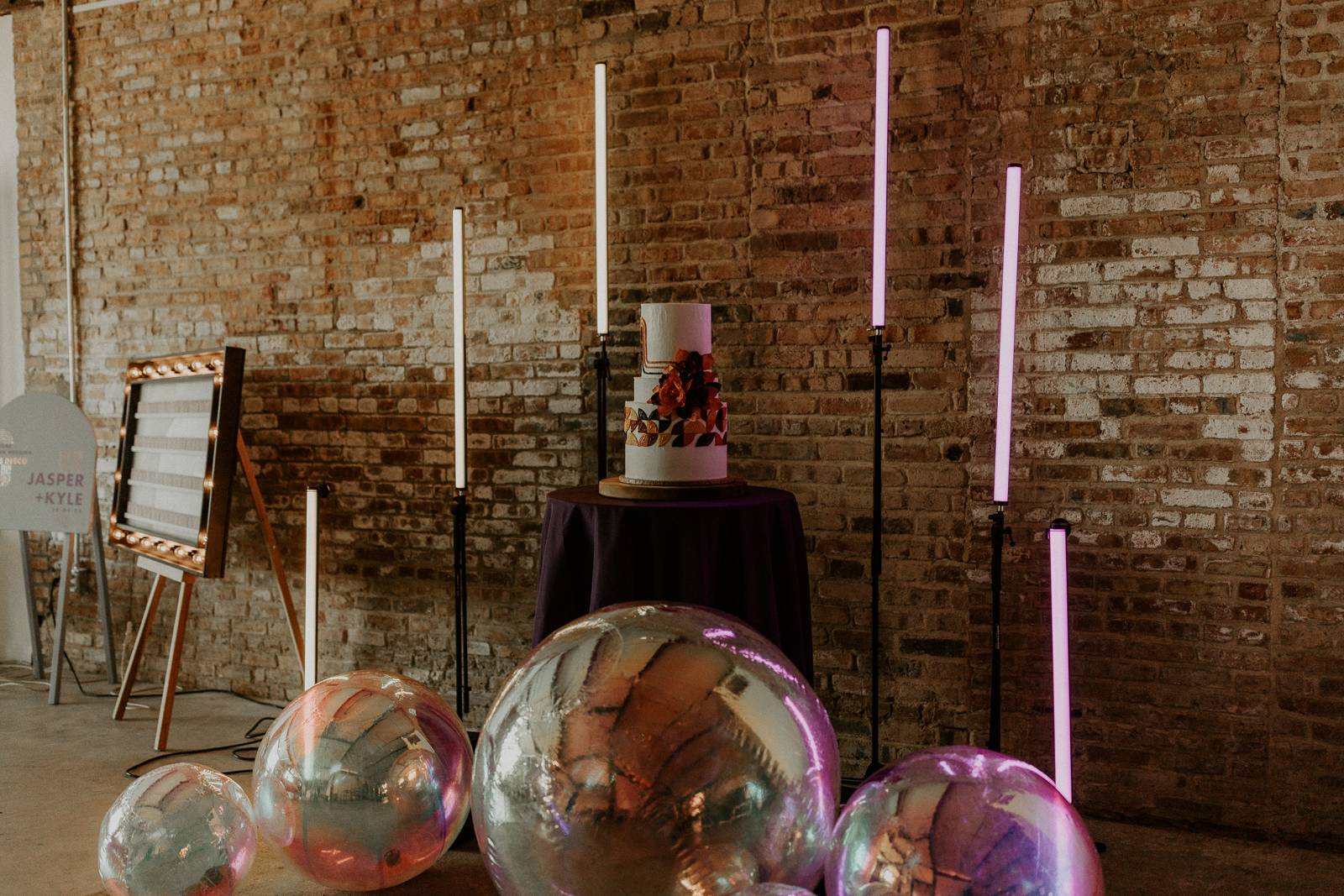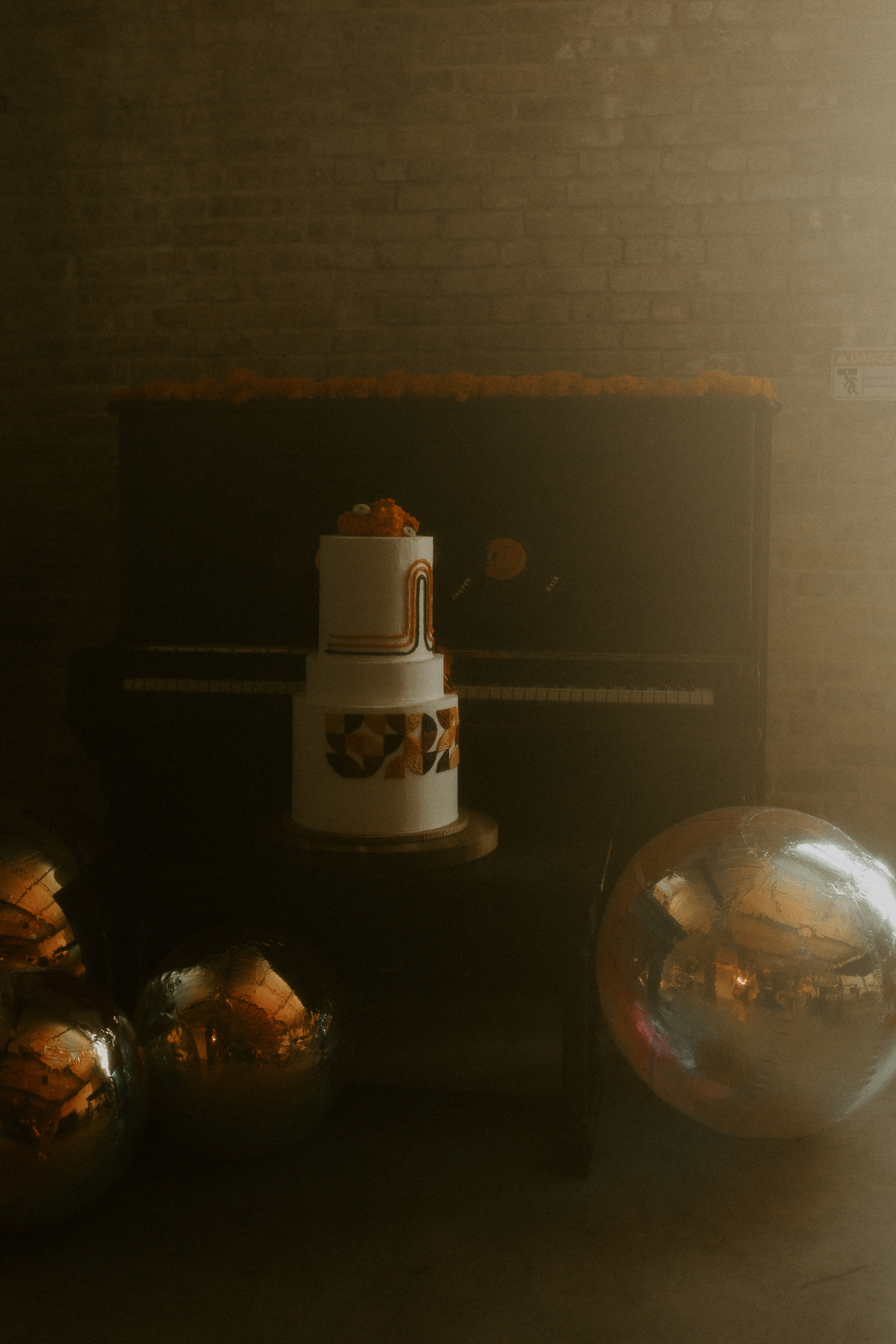 Is it really a party without late-night pizza and ice cream? Ian's Pizza and Calliope Ice Cream delivered the perfect blend of cheesy delight and sweet indulgence to the festivities! Better yet? They are located right inside Garver Events' venue for easy access to deliciousness.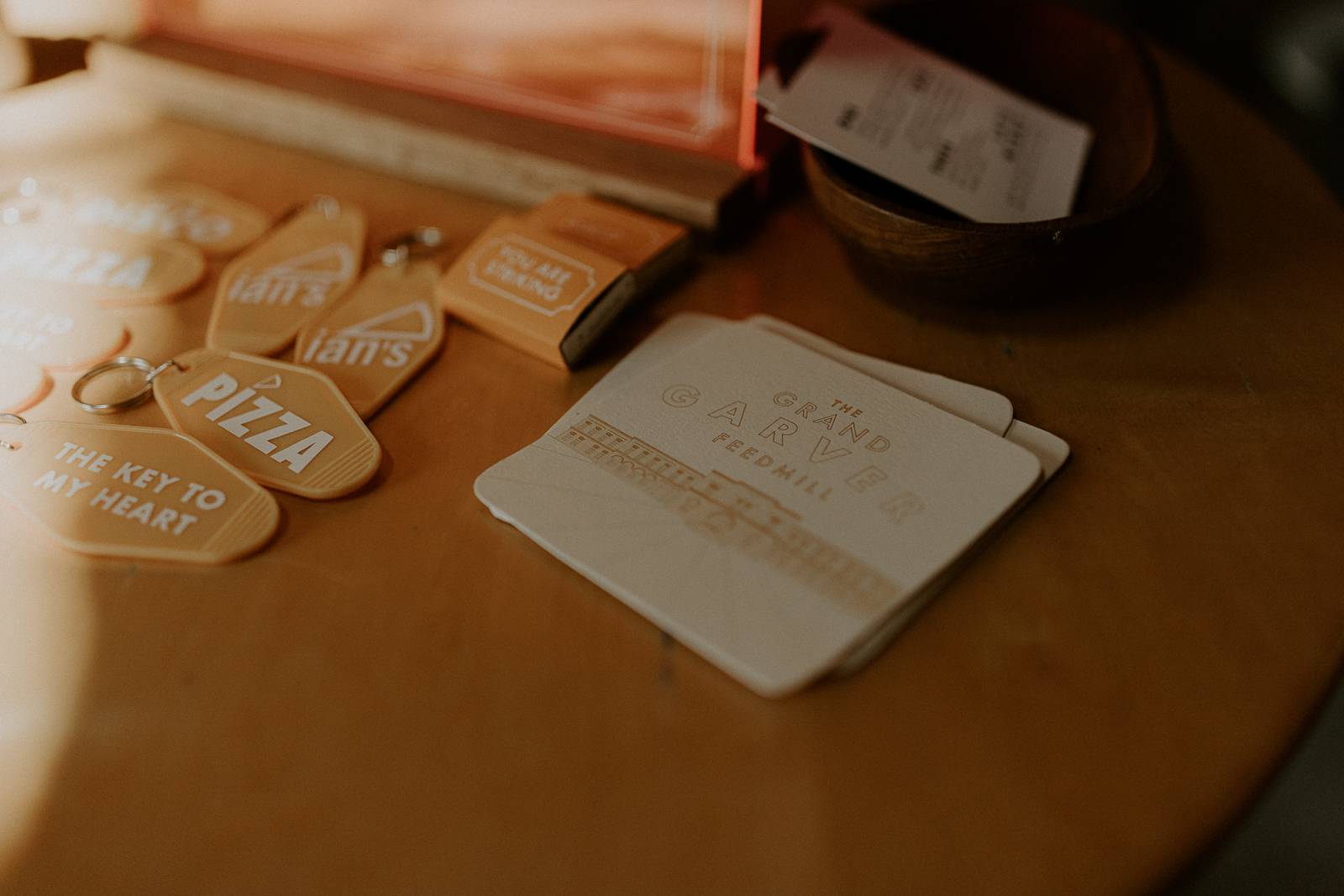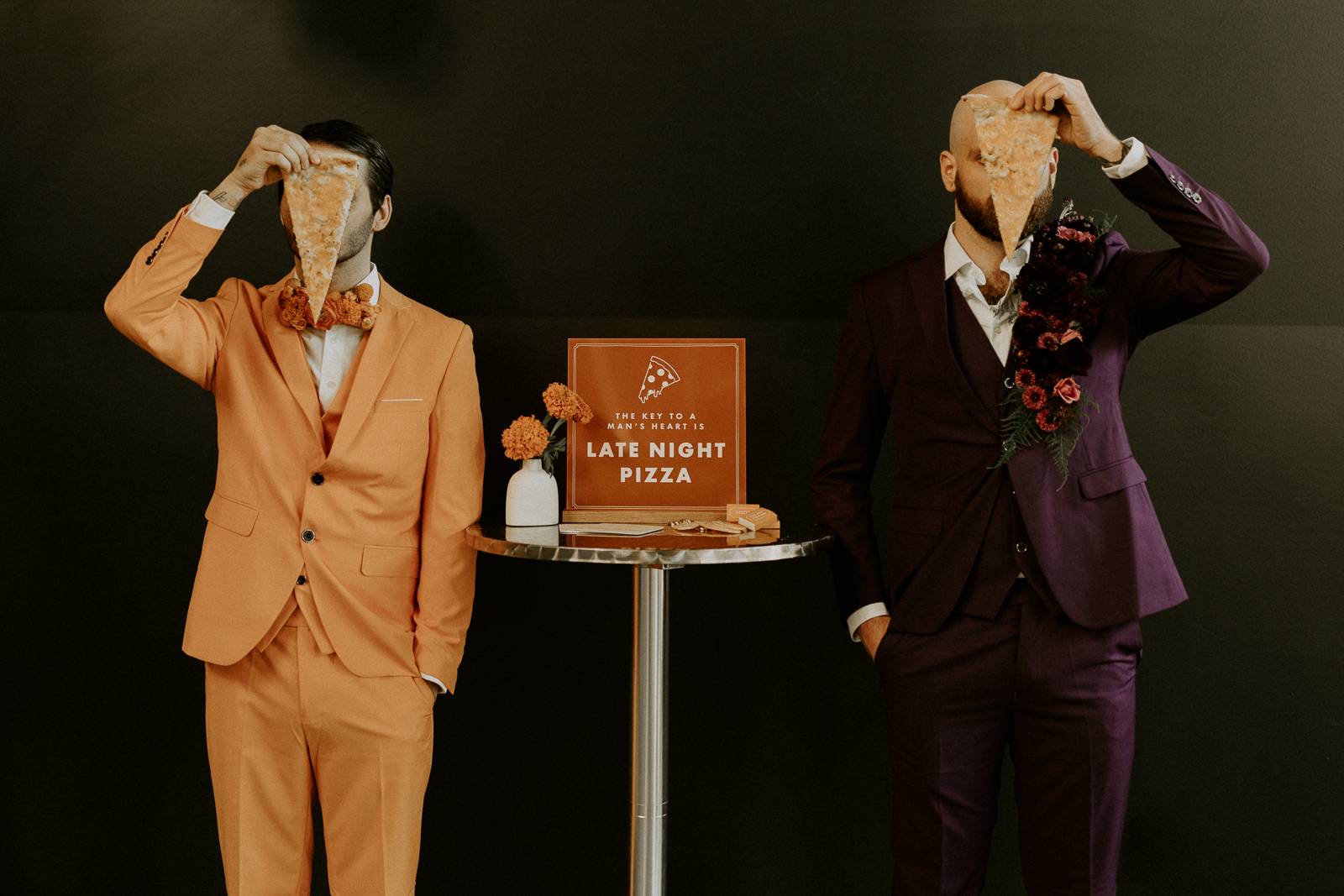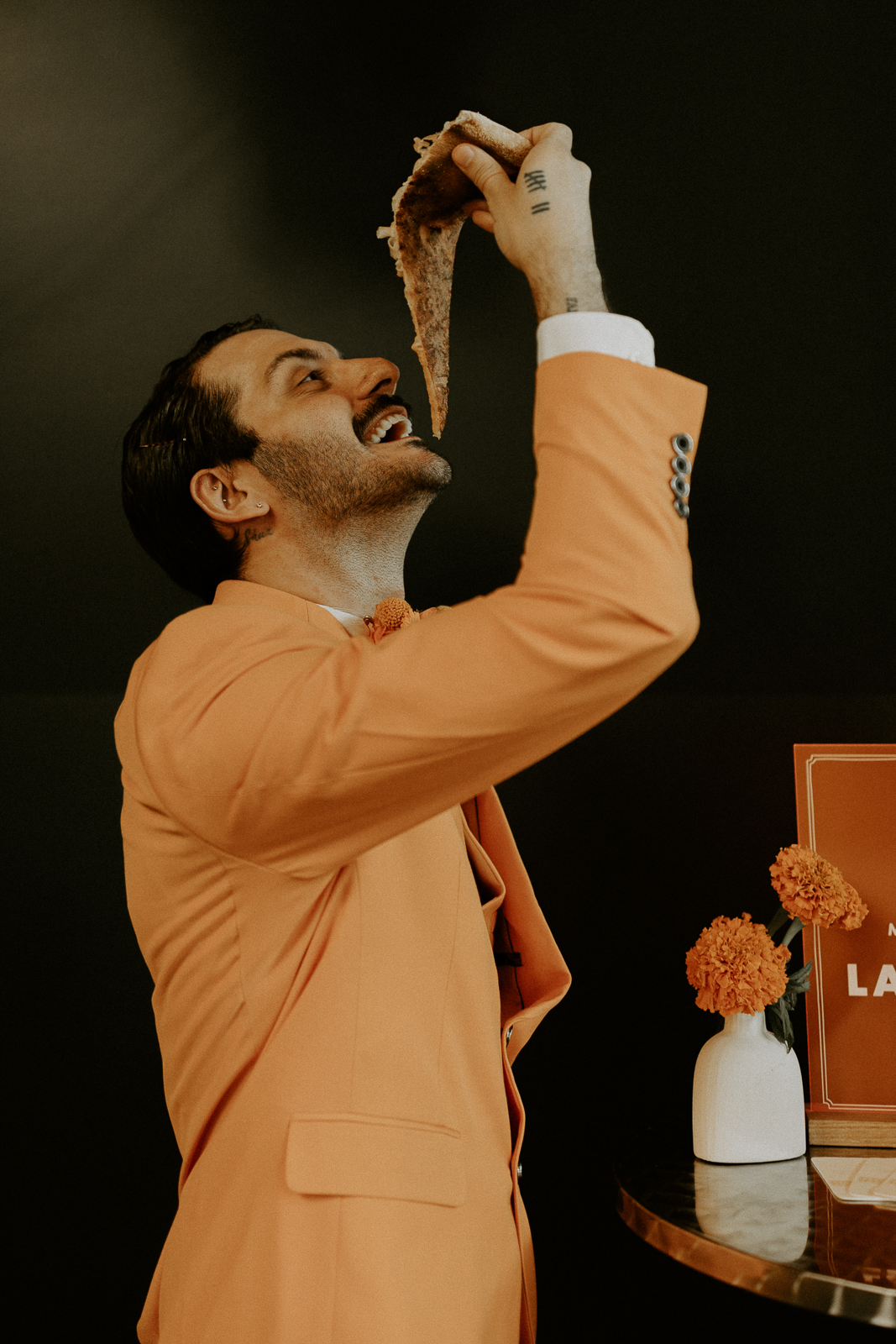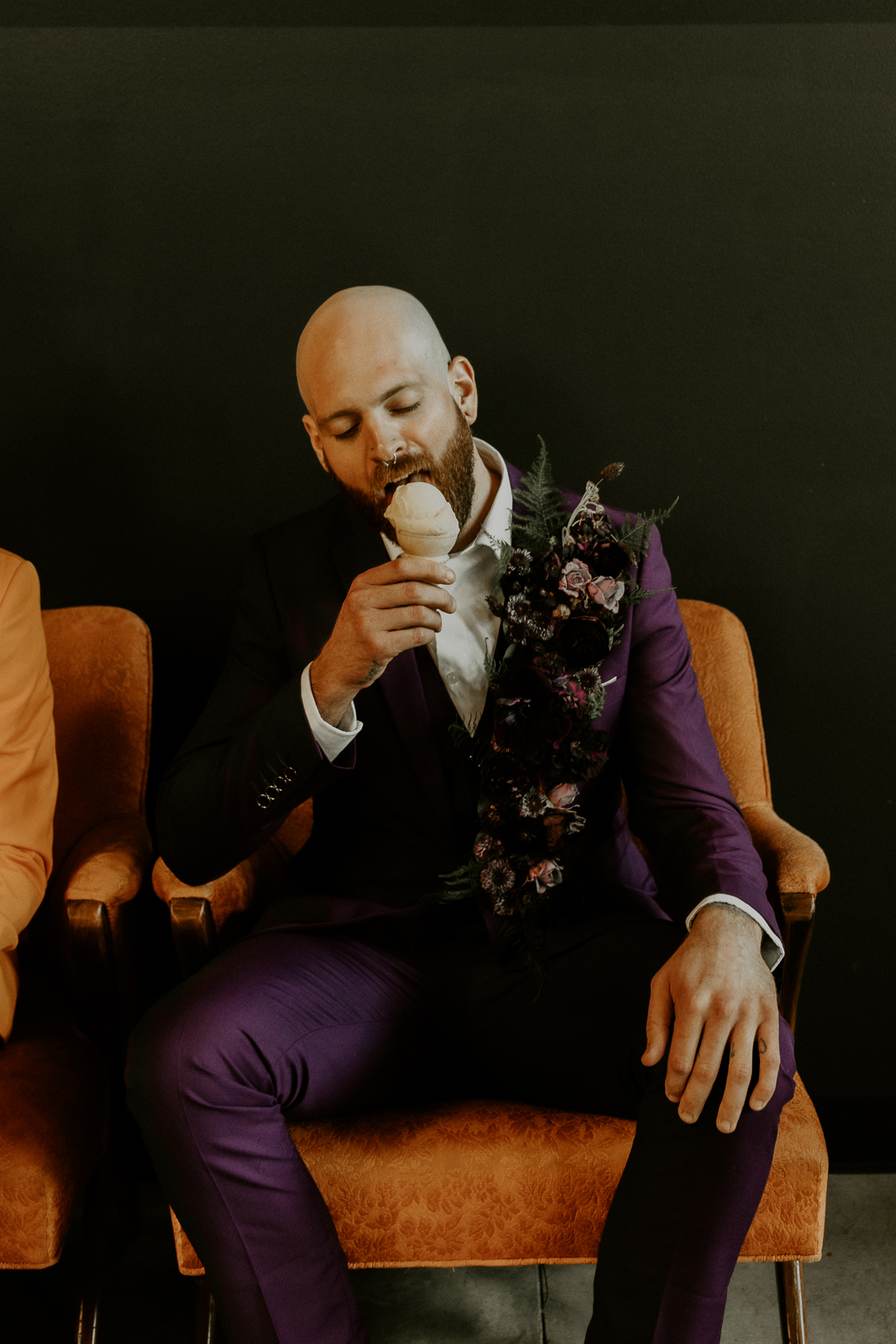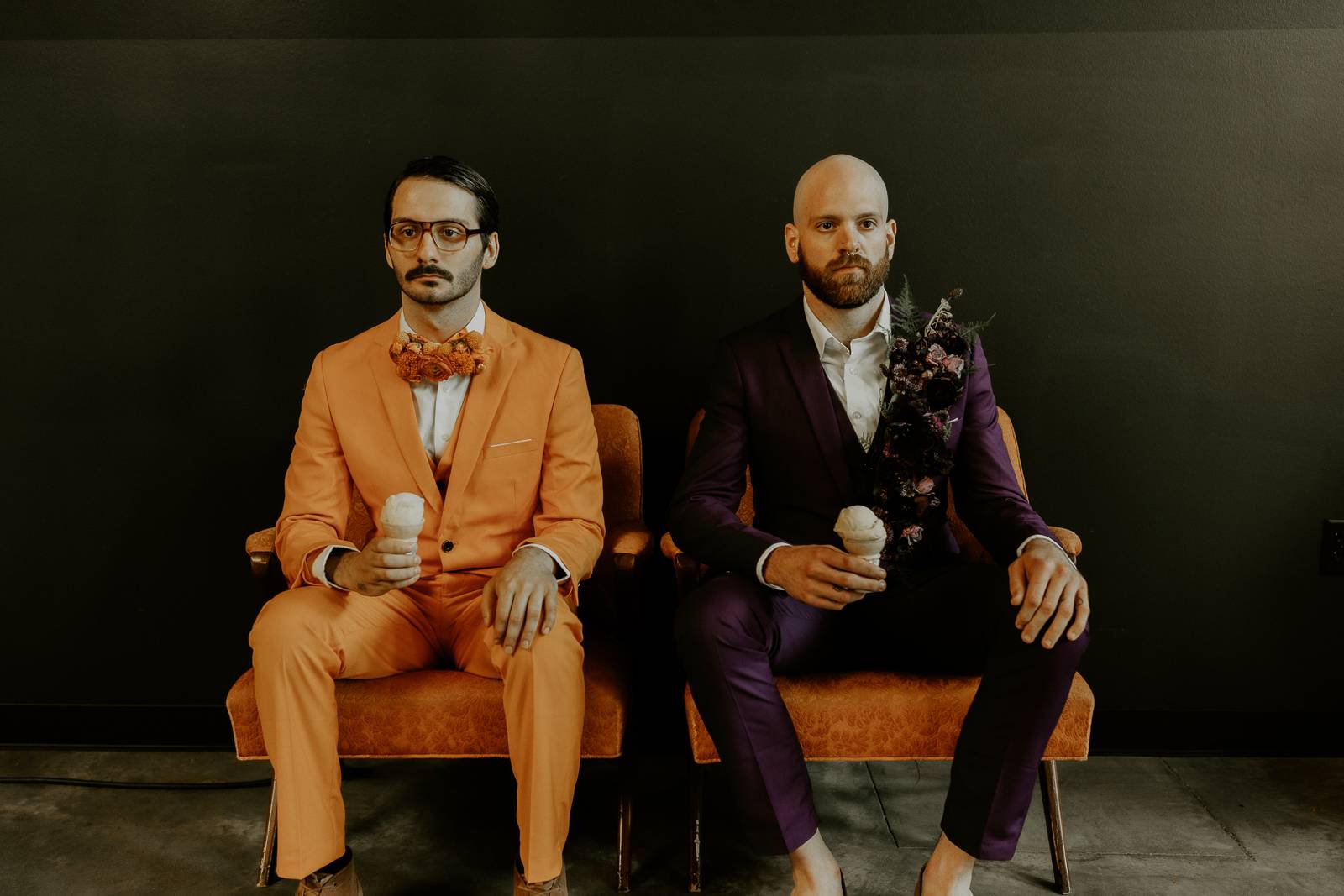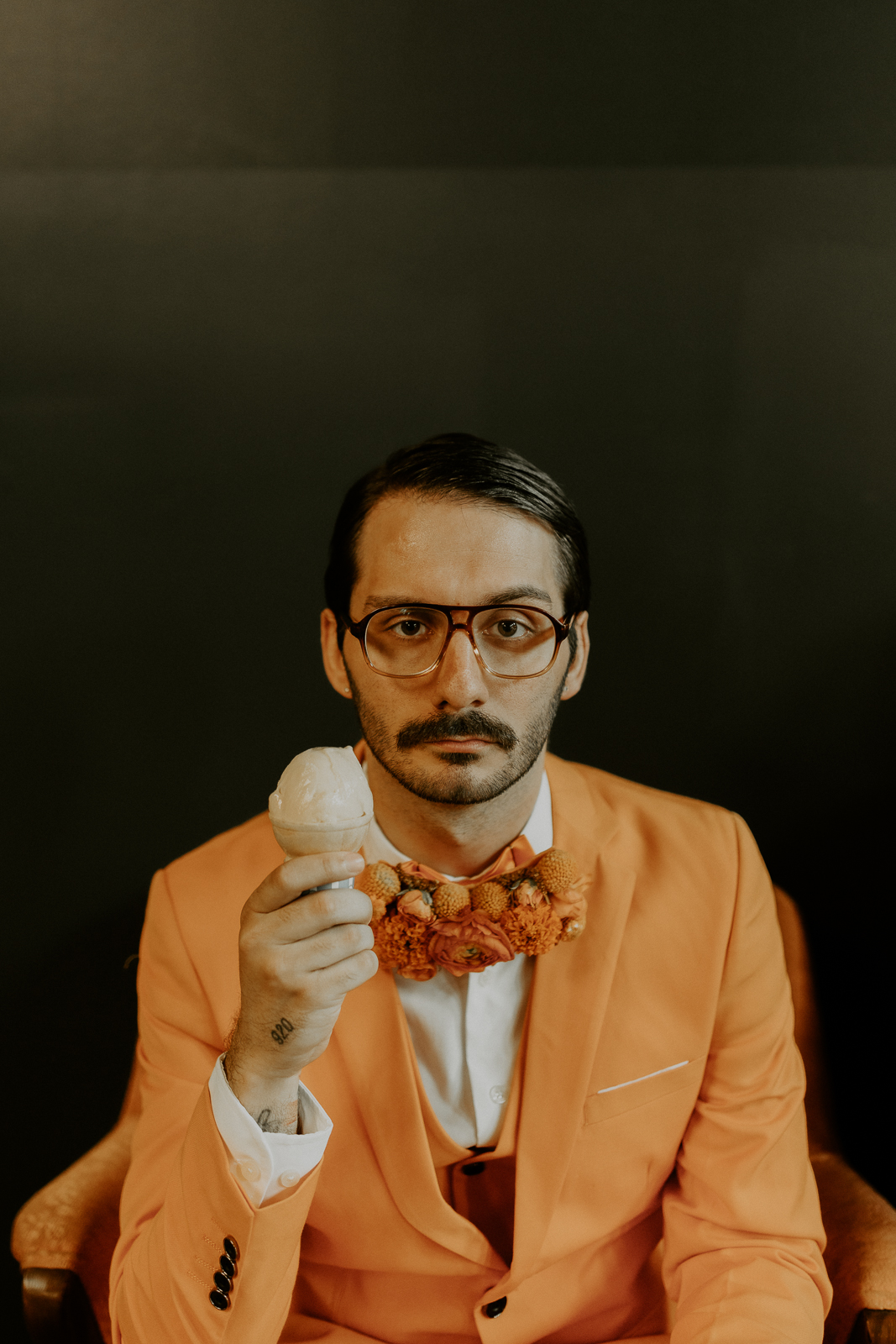 Luxe Madison lit up the celebration with their projections, lighting tubes, DJ-ing, and even cold spark machines to curate an exceptionally color-filled event. They mirrored the creative choices of Wes Anderson's unique style by playing with framing and lighting to draw in the viewer as if the celebration was on the big screen!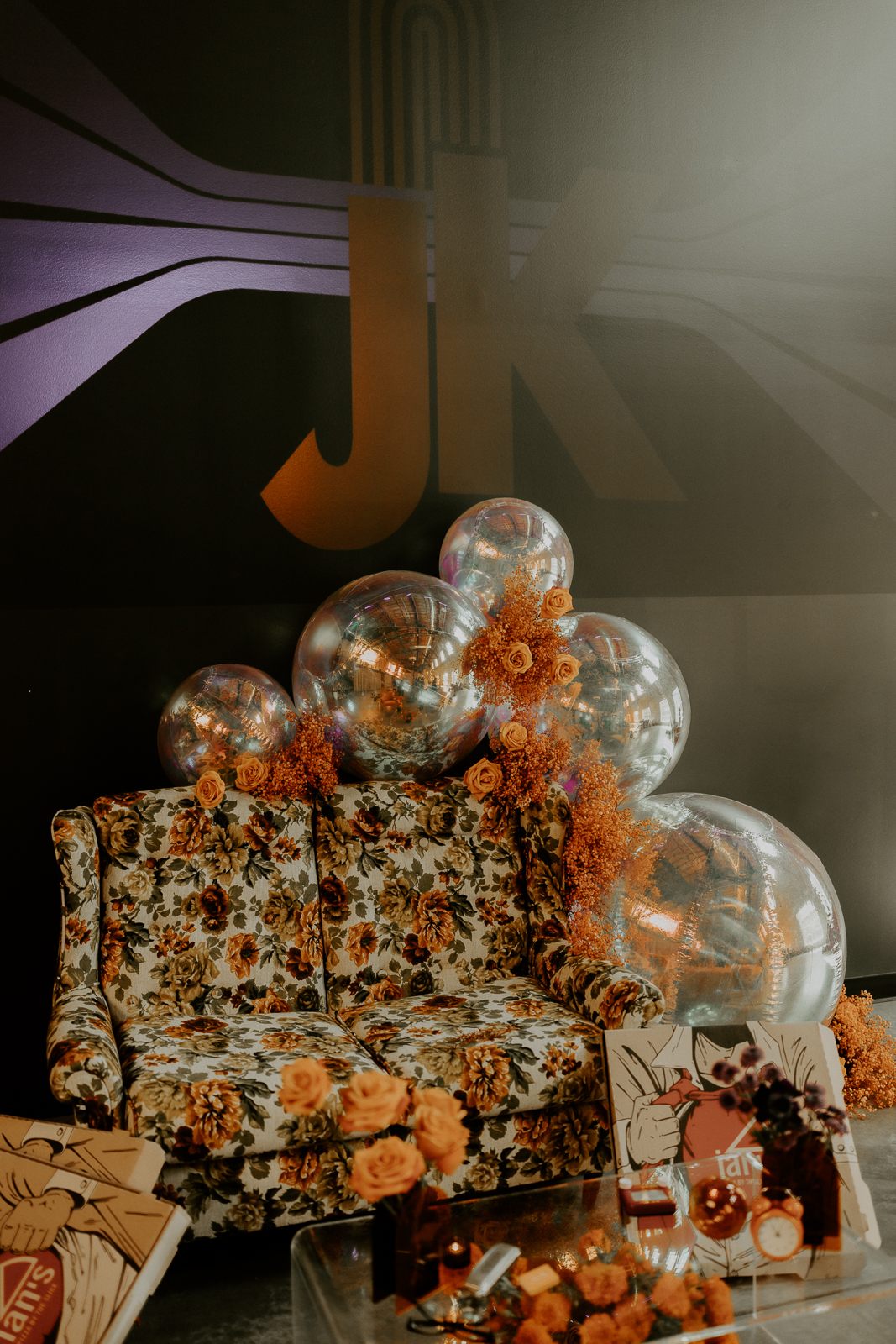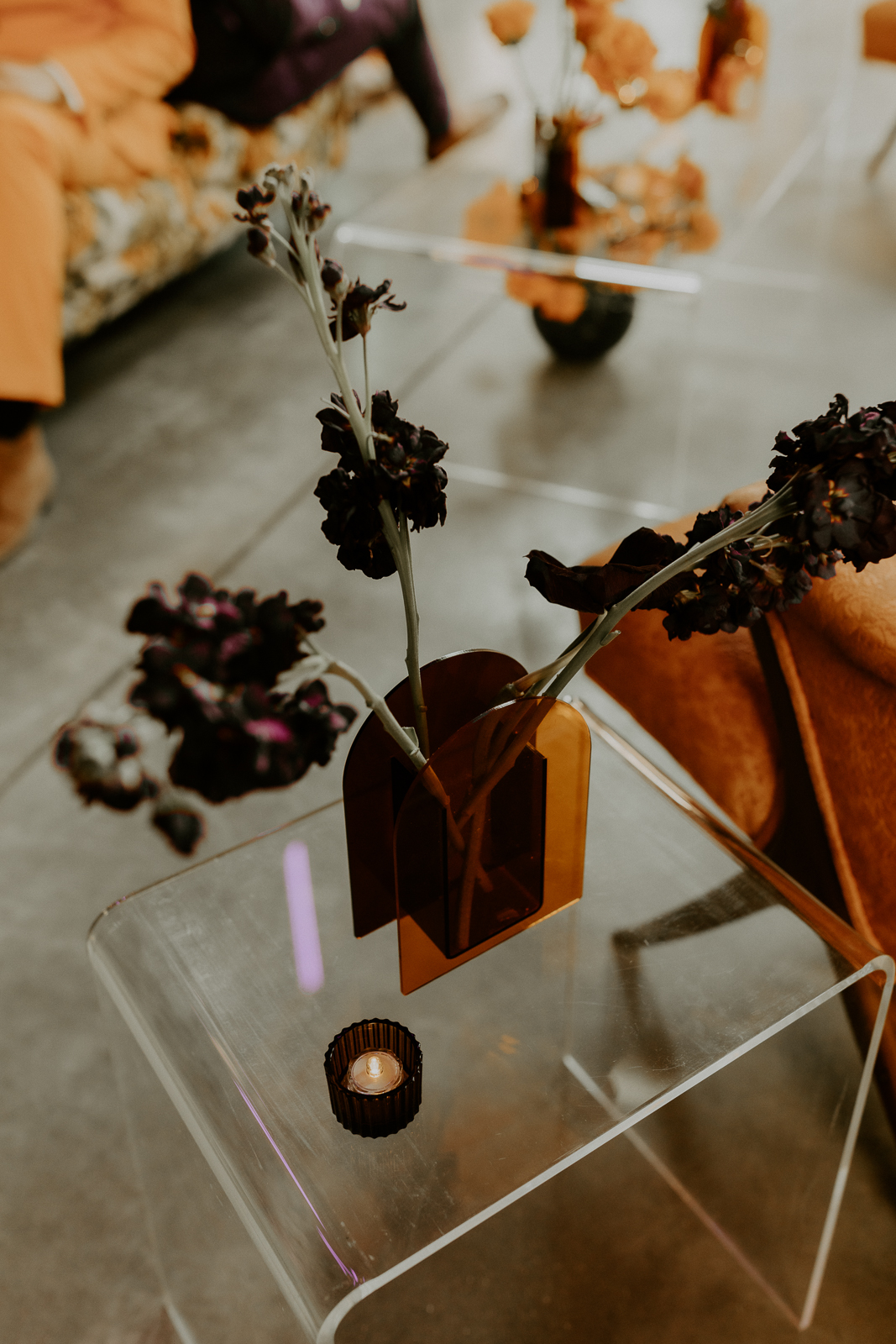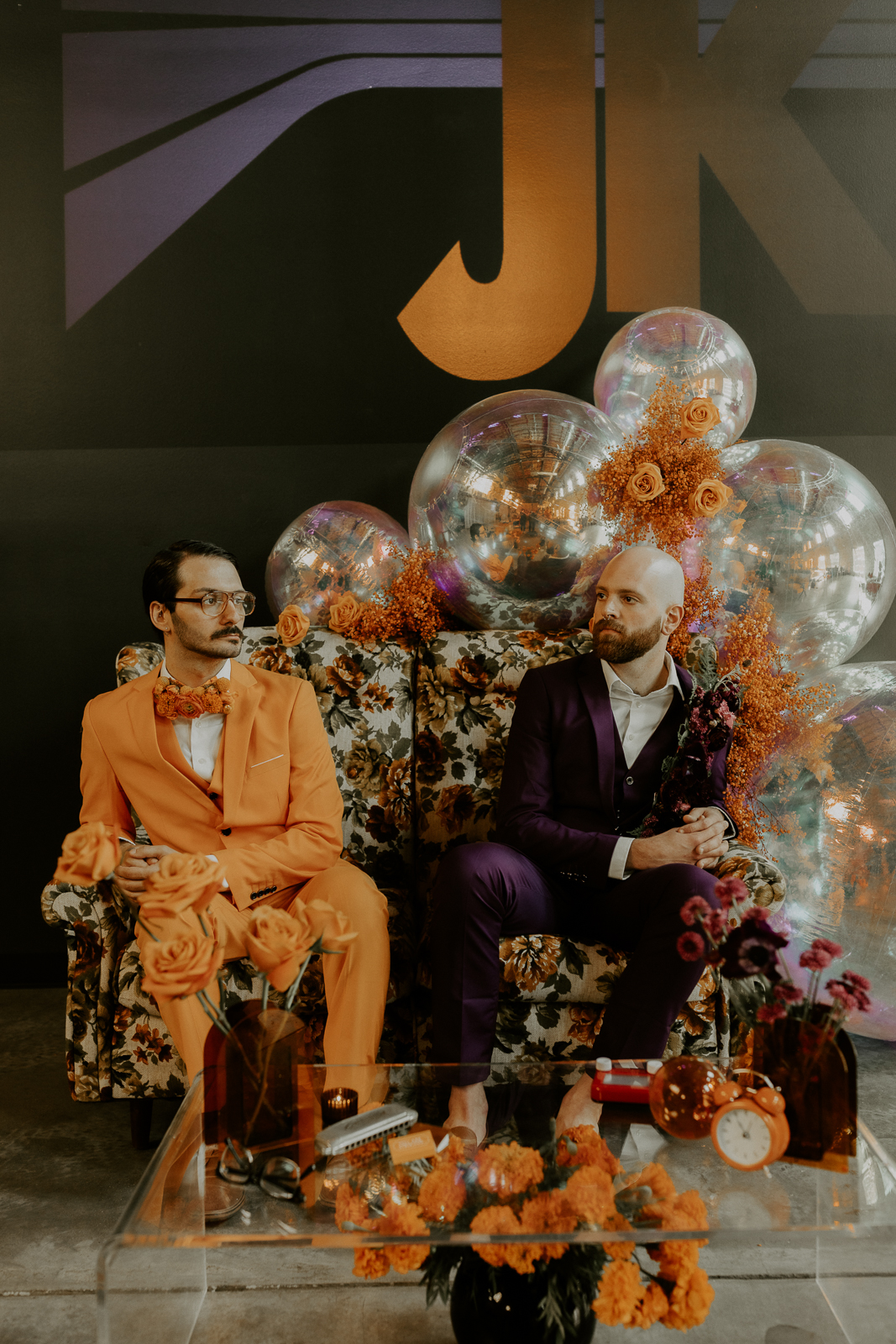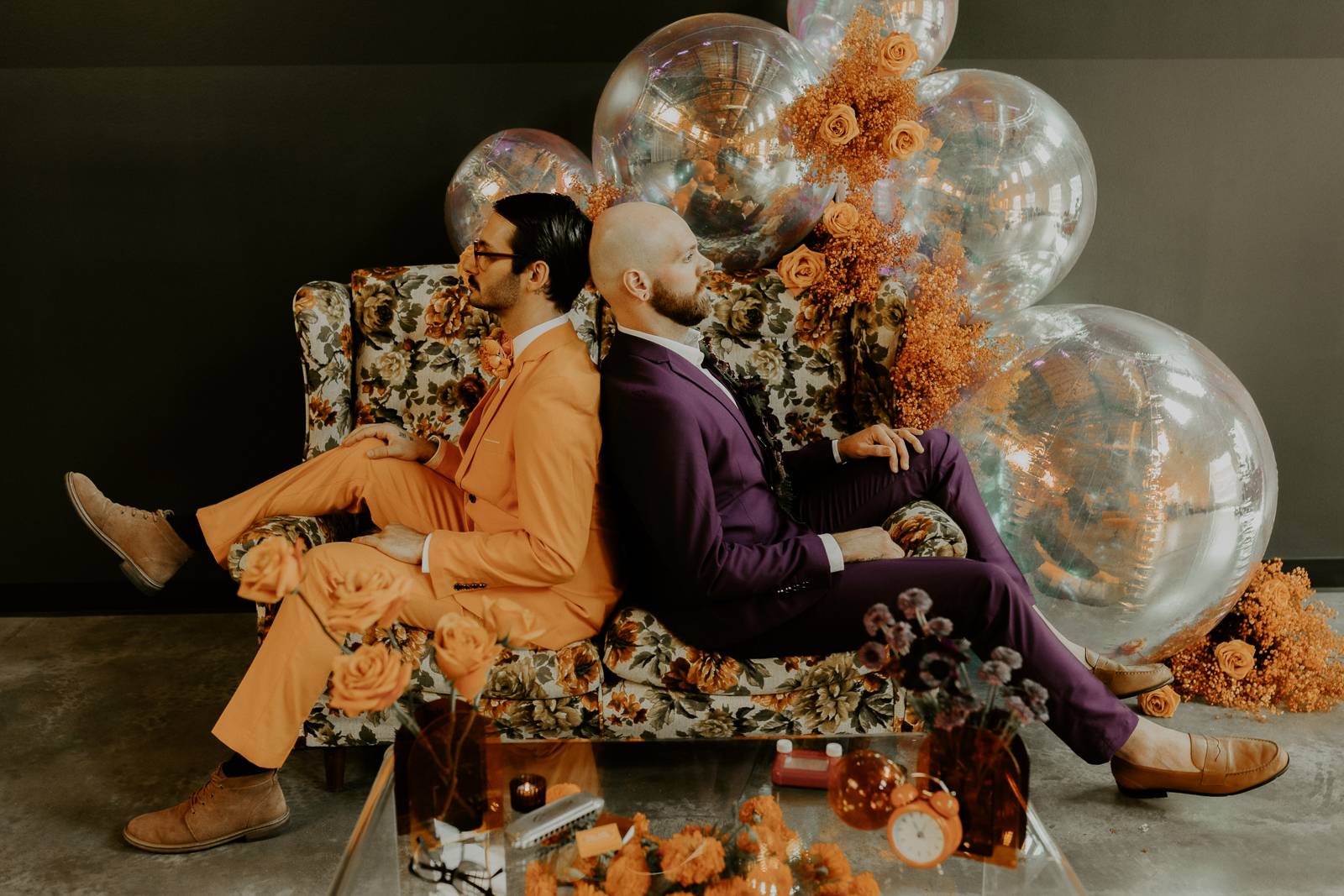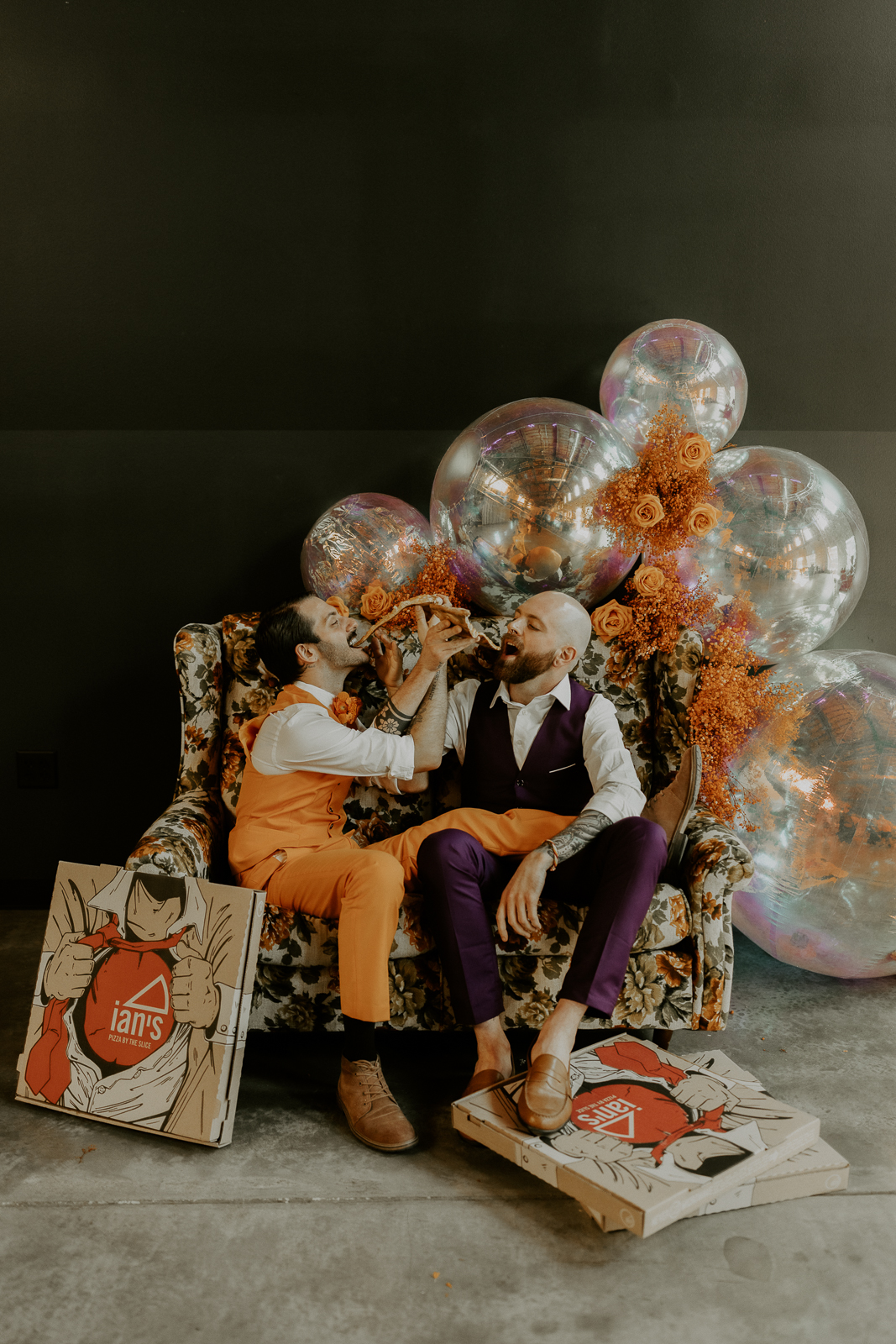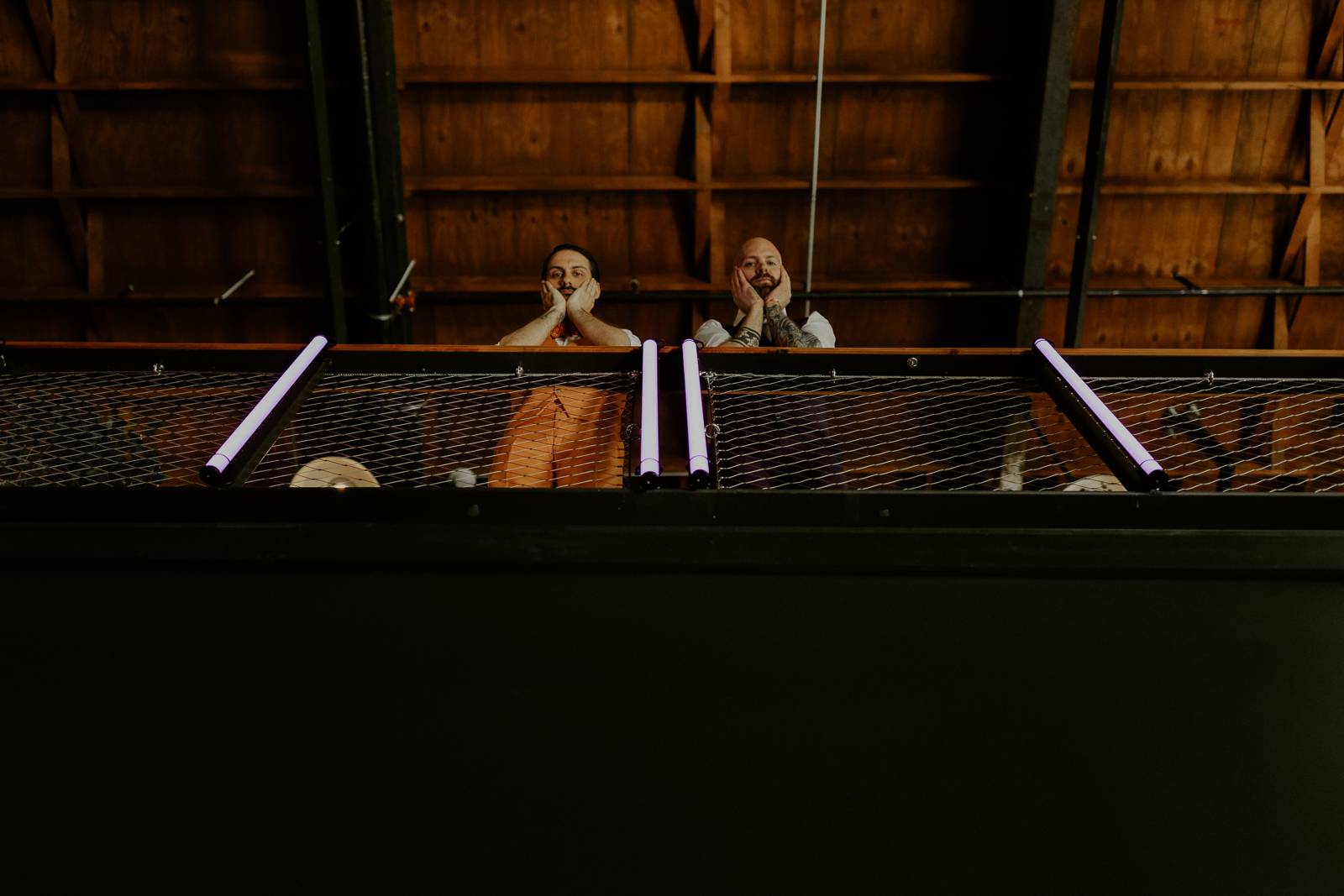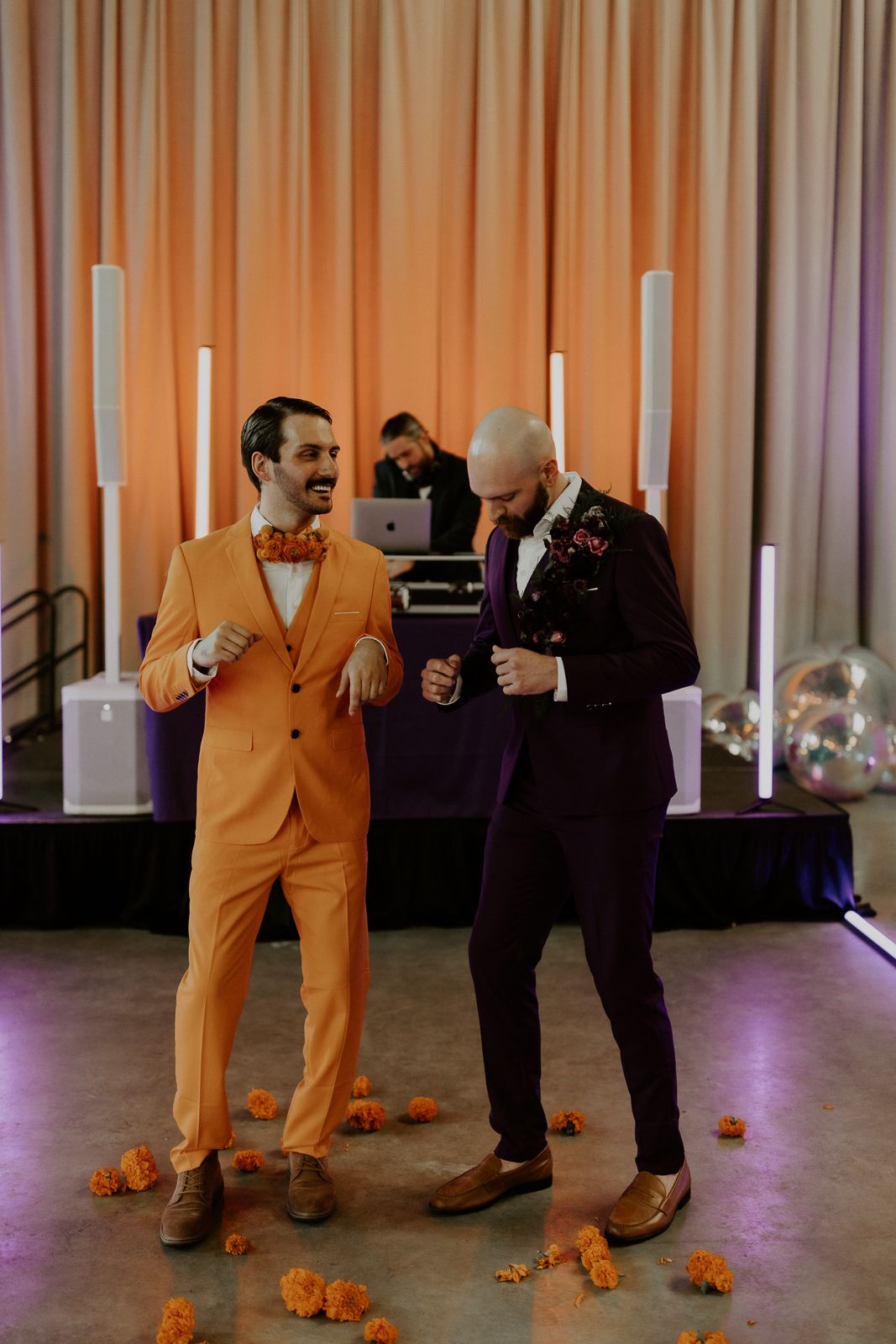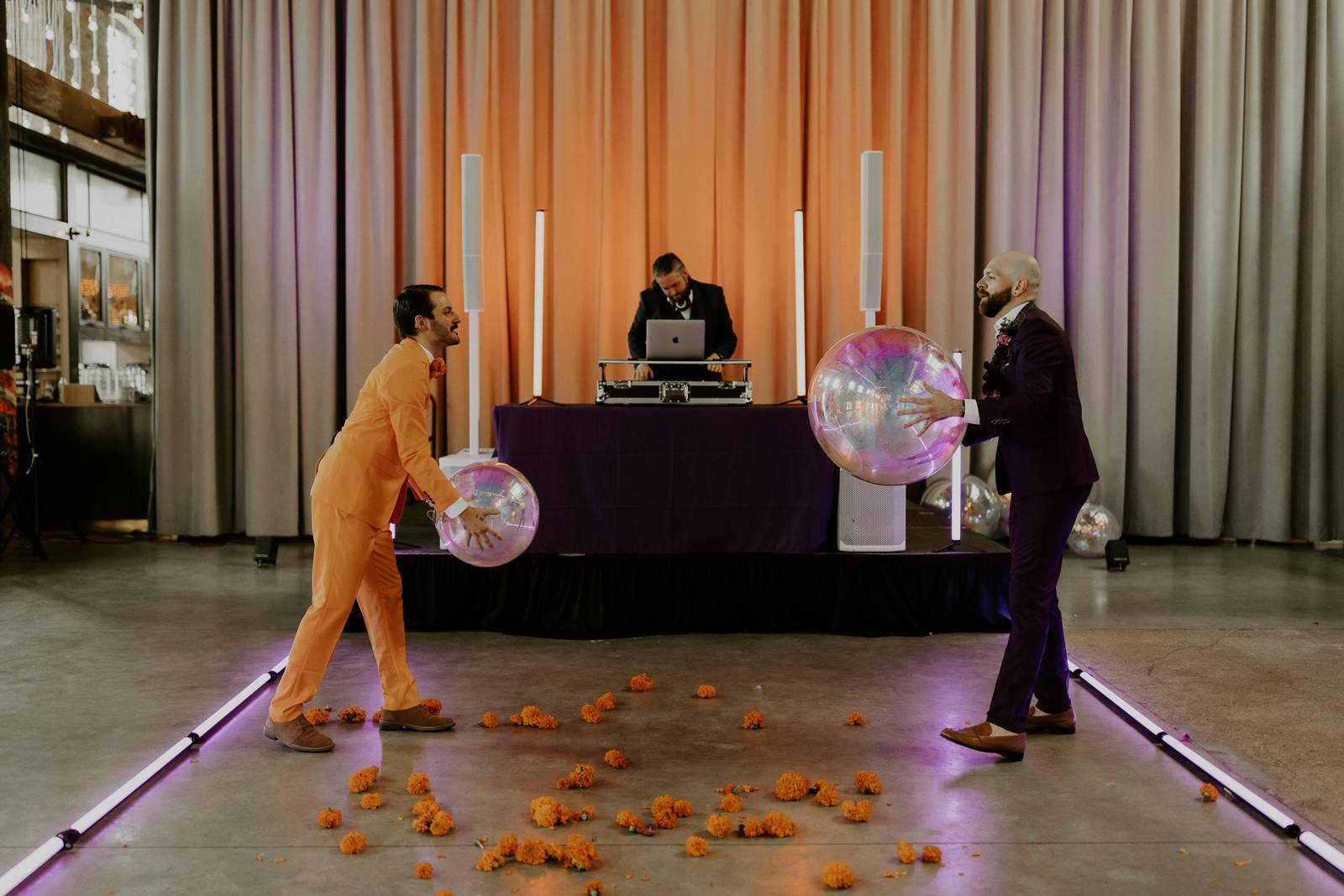 A smoke bomb exit is a creative way to add even more fun and color to your wedding day photos and videos!

Copper Antler Photography expertly captured the celebration and all its eccentric details in her signature filmy, moody style. They paid close attention to intentional posing, symmetry, and framing to embrace the Wes Anderson-inspired feel.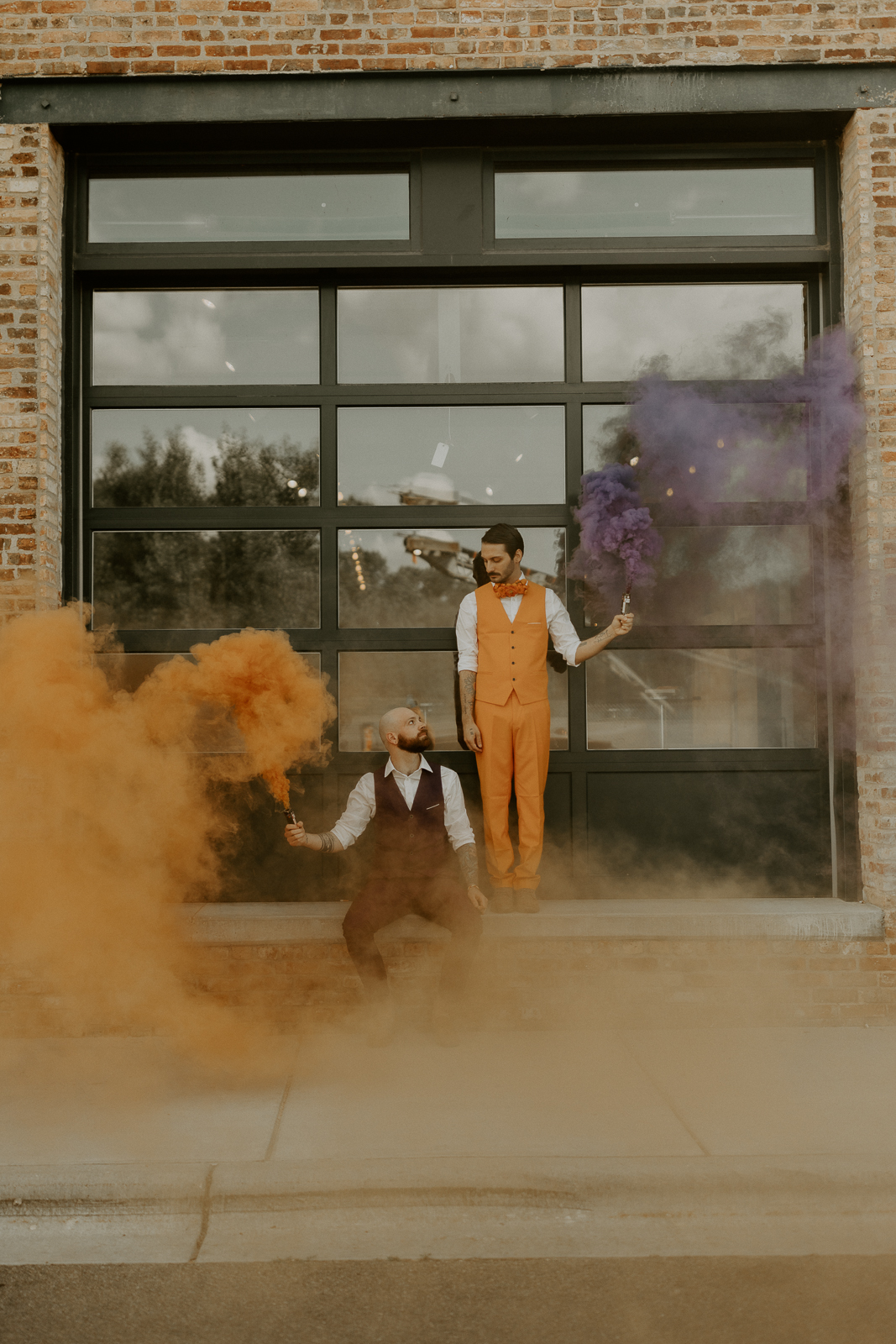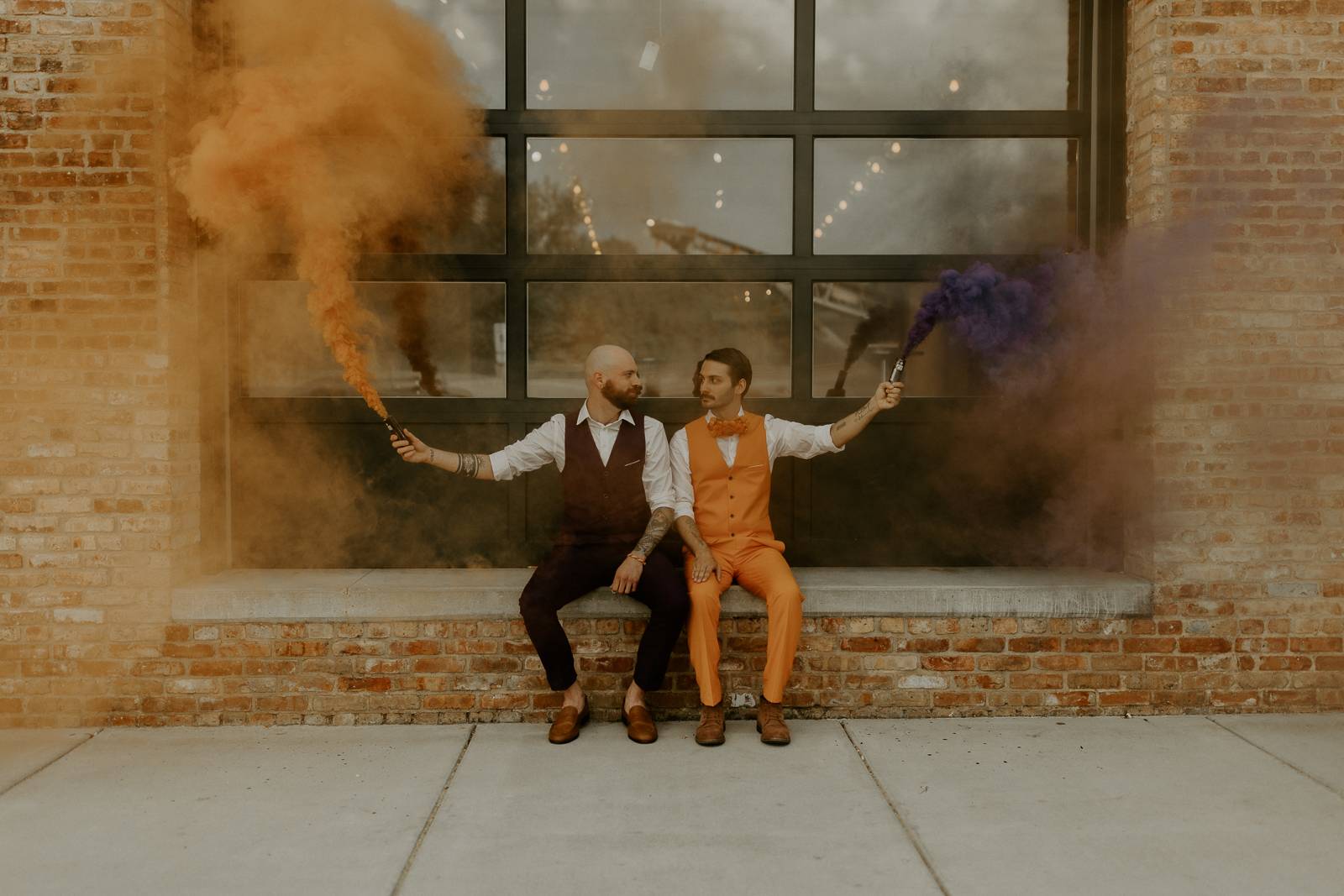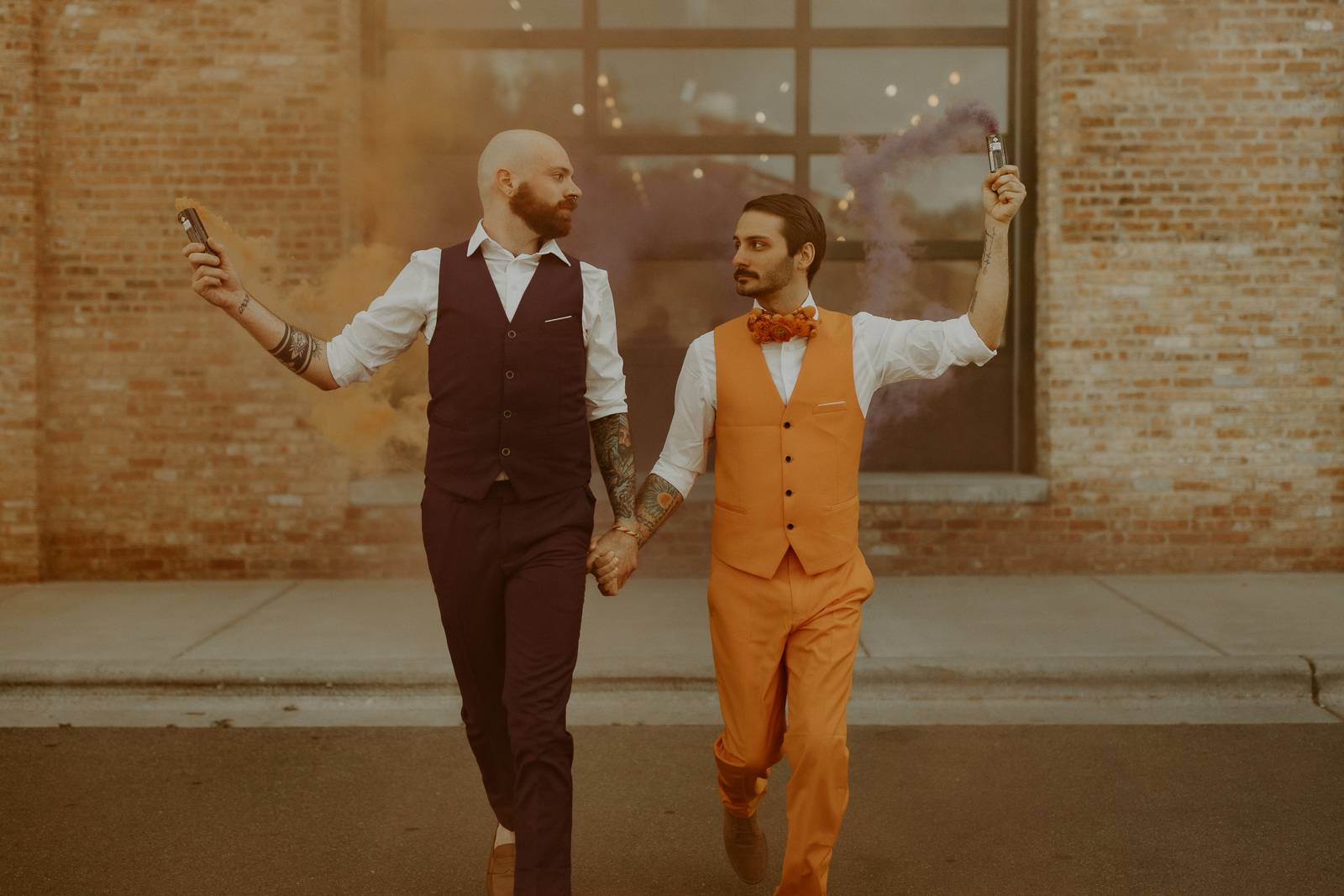 Sydney Clarson created an encapsulating wedding day film that feels almost as if Anderson himself directed the piece. She skillfully utilized techniques reminiscent of the famous filmmaker to perfectly capture the vibe of the day and its quirky touches.
Connect with each of the talented participating wedding professionals by clicking on their names below. Happy wedding planning from the WedPlan team!