What happens when a talented team of Madison wedding pros gets together to create, collaborate, and celebrate their love for color and design? Get ready for gorgeous, because this dream team made it happen with this fun and fabulous wedding inspiration! Simply Glamorous Designs at Oregon Floral concepted this lovely, mid-century modern scape drenched in navy blues and mustard yellows. Scroll further and enjoy!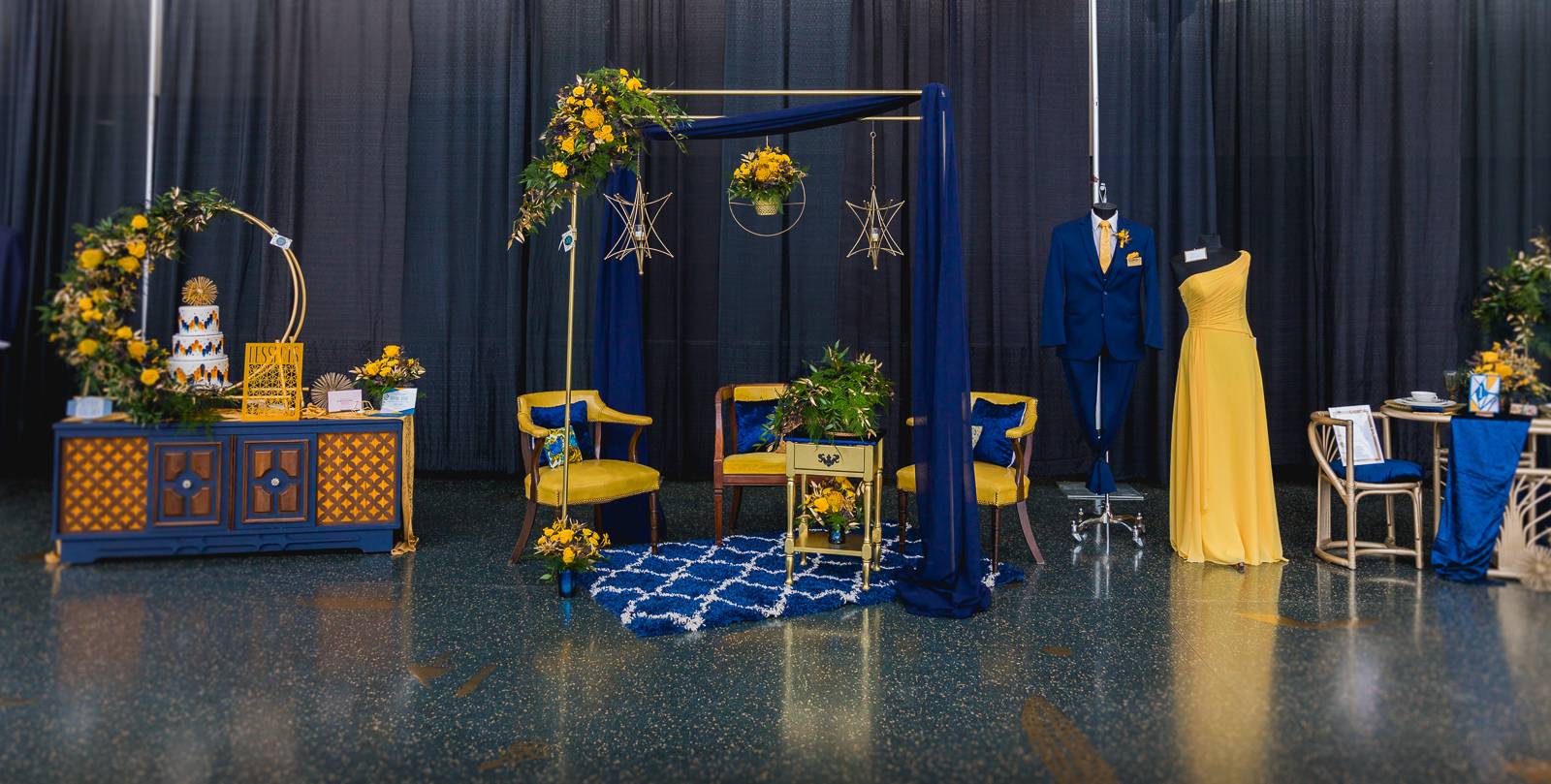 Bringing you gloriously colorful inspiration for your wedding, Simply Glamorous Designs at Oregon Floral shares how to style every aspect of your wedding – from table settings and stylish seating areas to the dessert layout.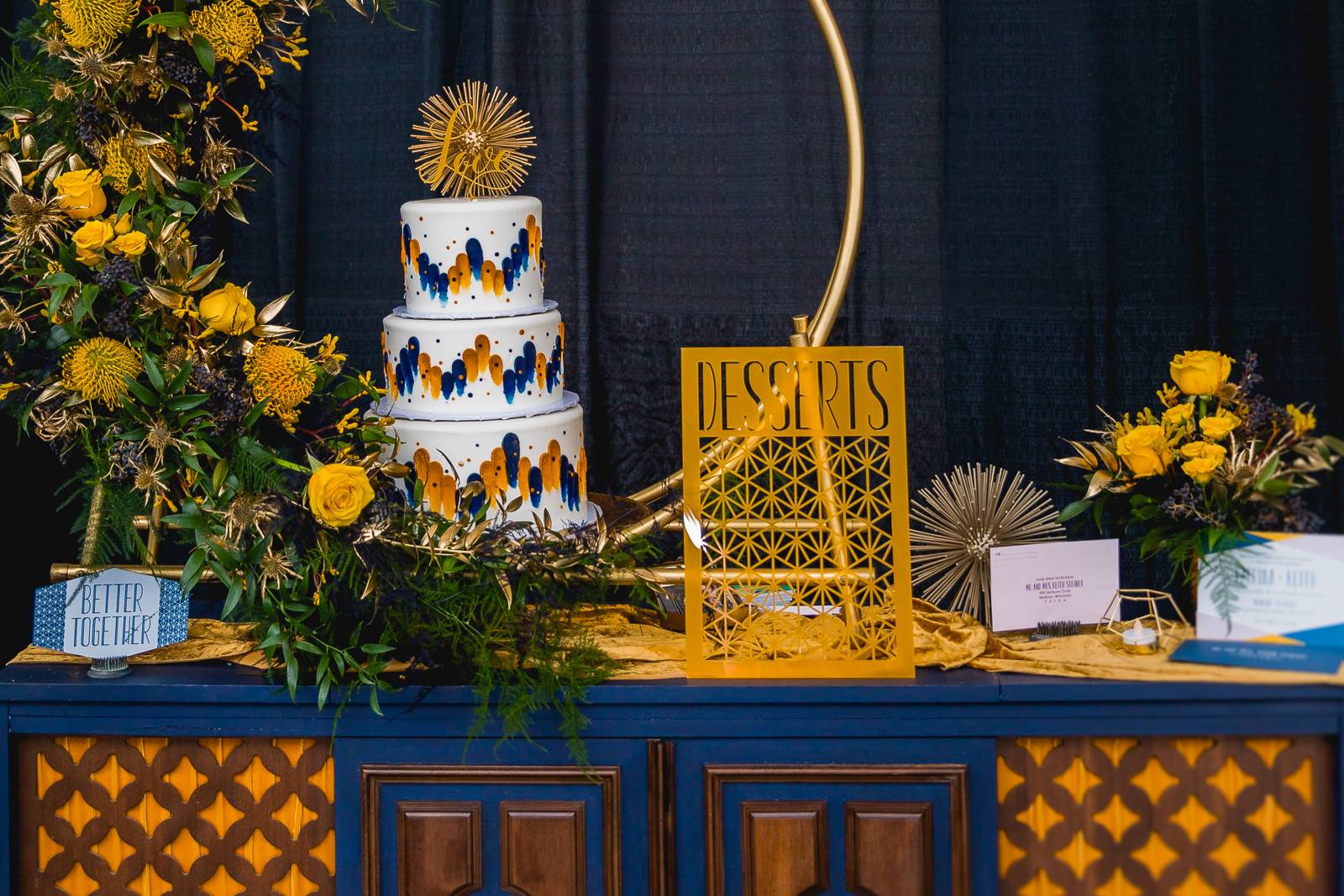 Known for their delicious and gorgeously crafted cakes, Craig's Cake Shop offers cupcakes, mini cakes, and cake parfaits.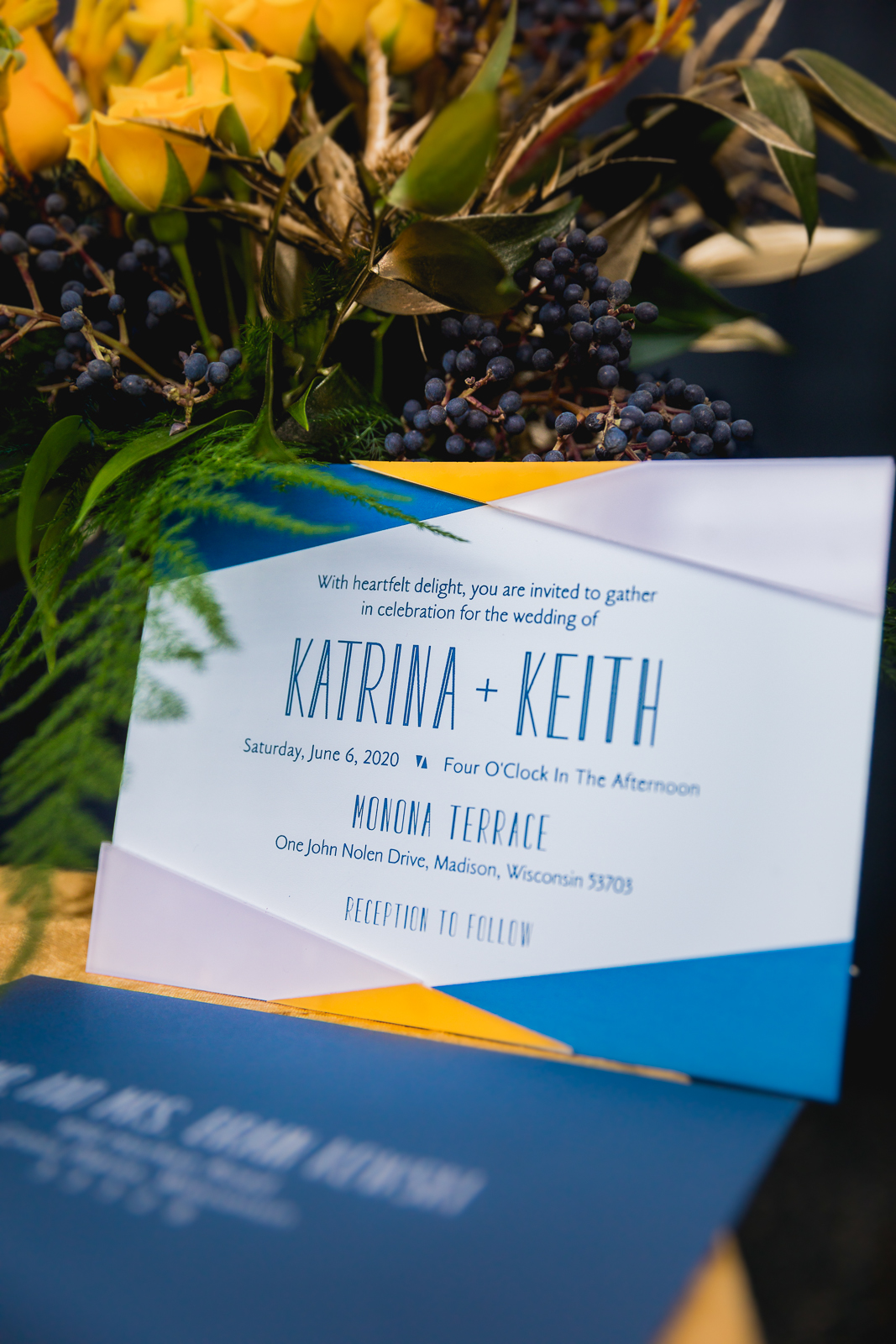 We adore this unique laser invitation create by LK Bridal Studio. Not only is the engraving spot on, the invite offers dimensional accents with white envelope addressing. Custom signs, cake toppers, and more can be found this scape.