WEDDING DATE: 8/4/2018

HOW DID YOU KNOW HE WAS "THE ONE"? Skyler and I have always had a lot of fun together. He makes me laugh every day, that's how I know he is the one.

TELL US ABOUT YOUR PROPOSAL: I came home from work after the longest day and there were rose petals, candles, & a string of photos strung up all around our apartment from the first day we met to now, 4 years later.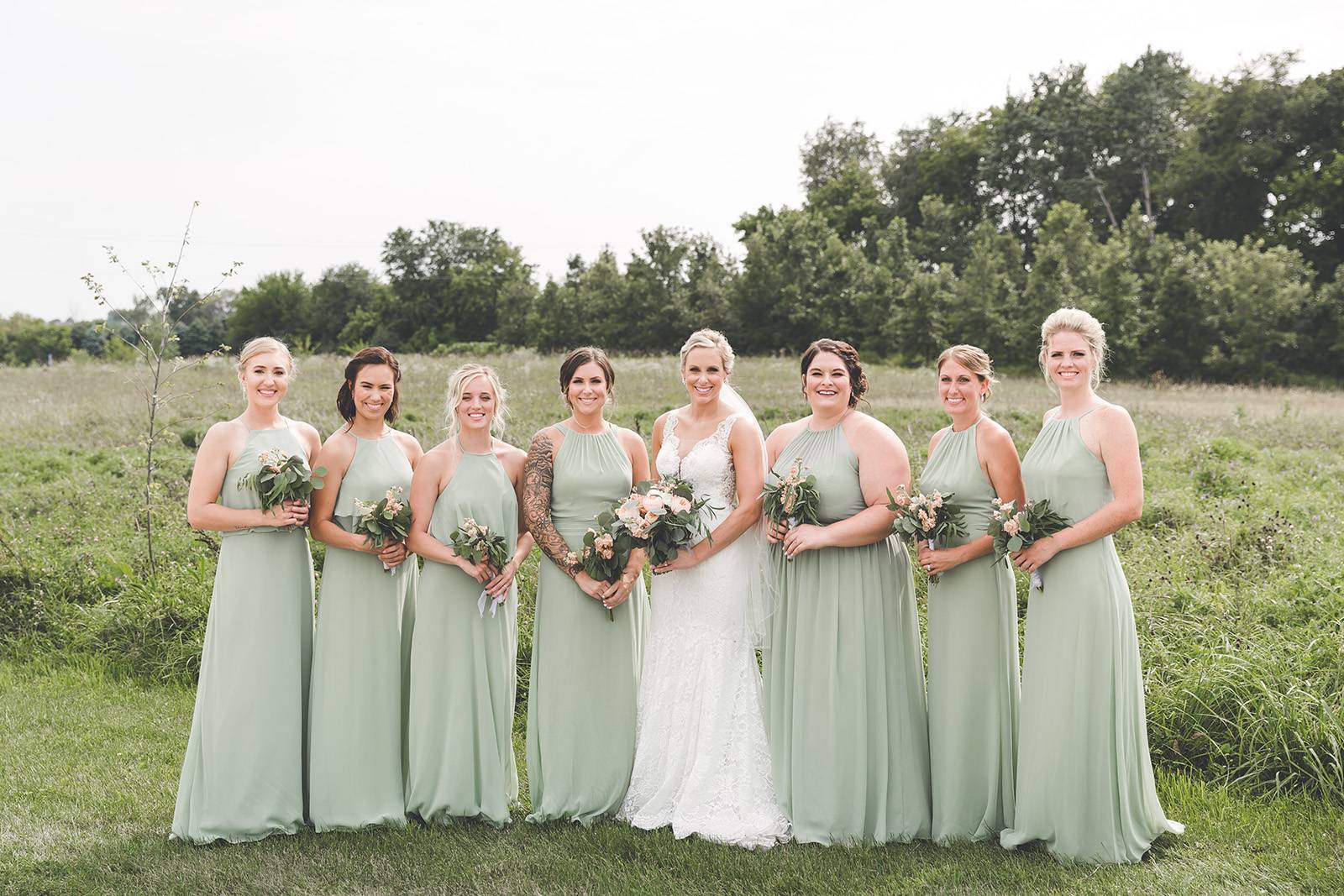 TELL US ABOUT FINDING YOUR DRESS: I struggled with finding a dress that I 100% loved. I changed my mind a lot and I was never sure I had found the "perfect dress." On the day of our wedding, I loved it, so it all worked out.
DESCRIBE YOUR WEDDING FLOWERS: We had greenery on the tables and in our bouquets along with soft peach and white in my bridal bouquet.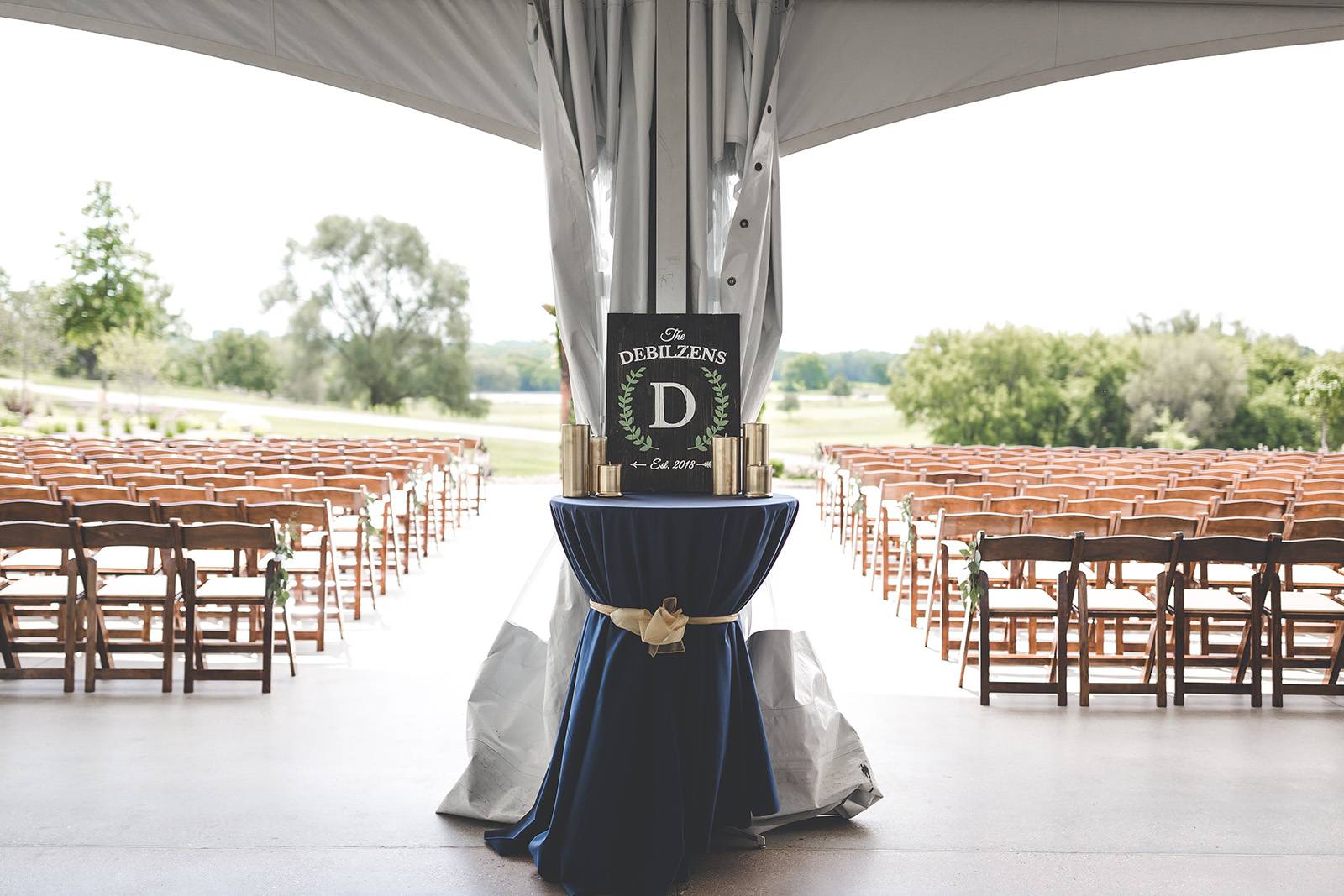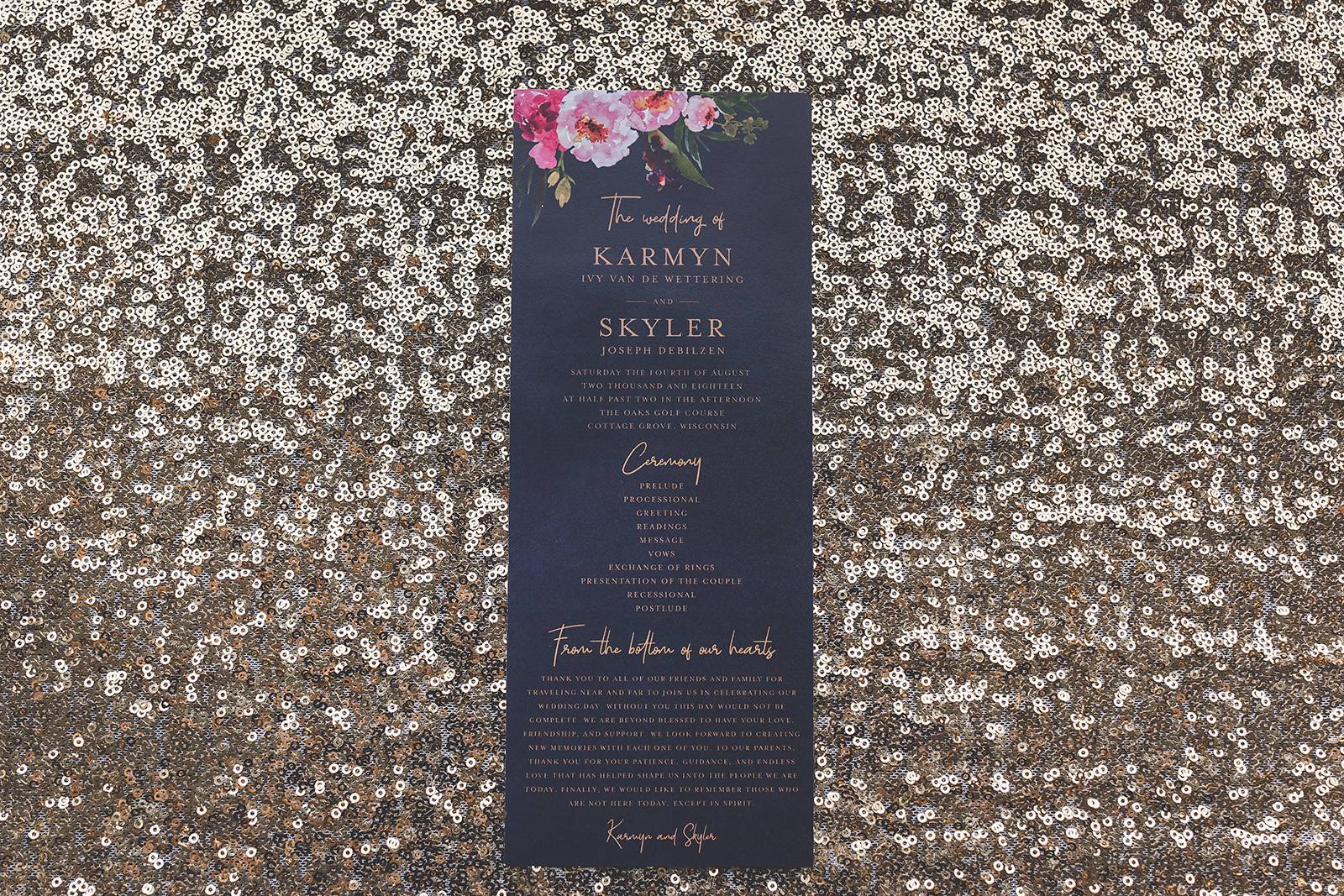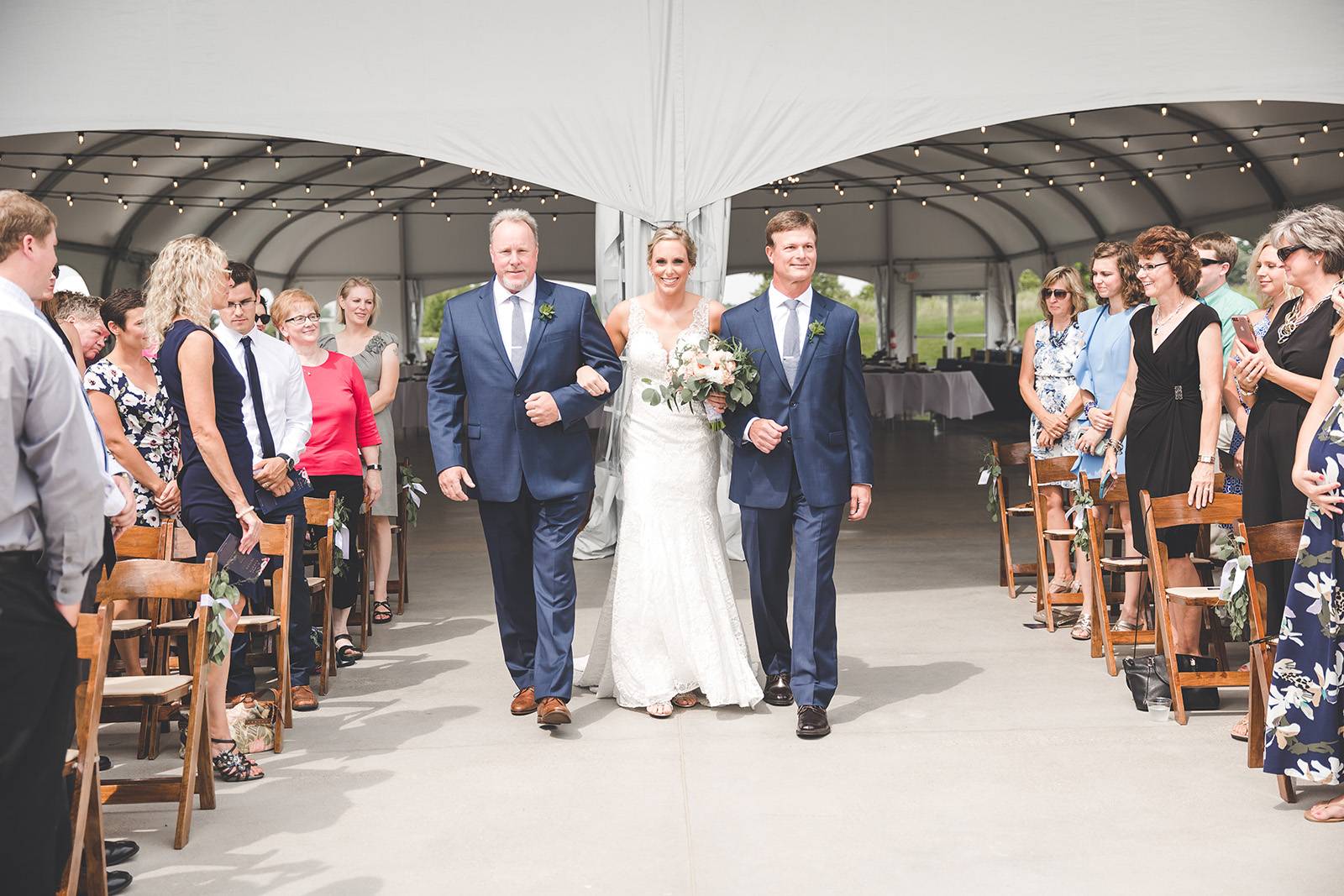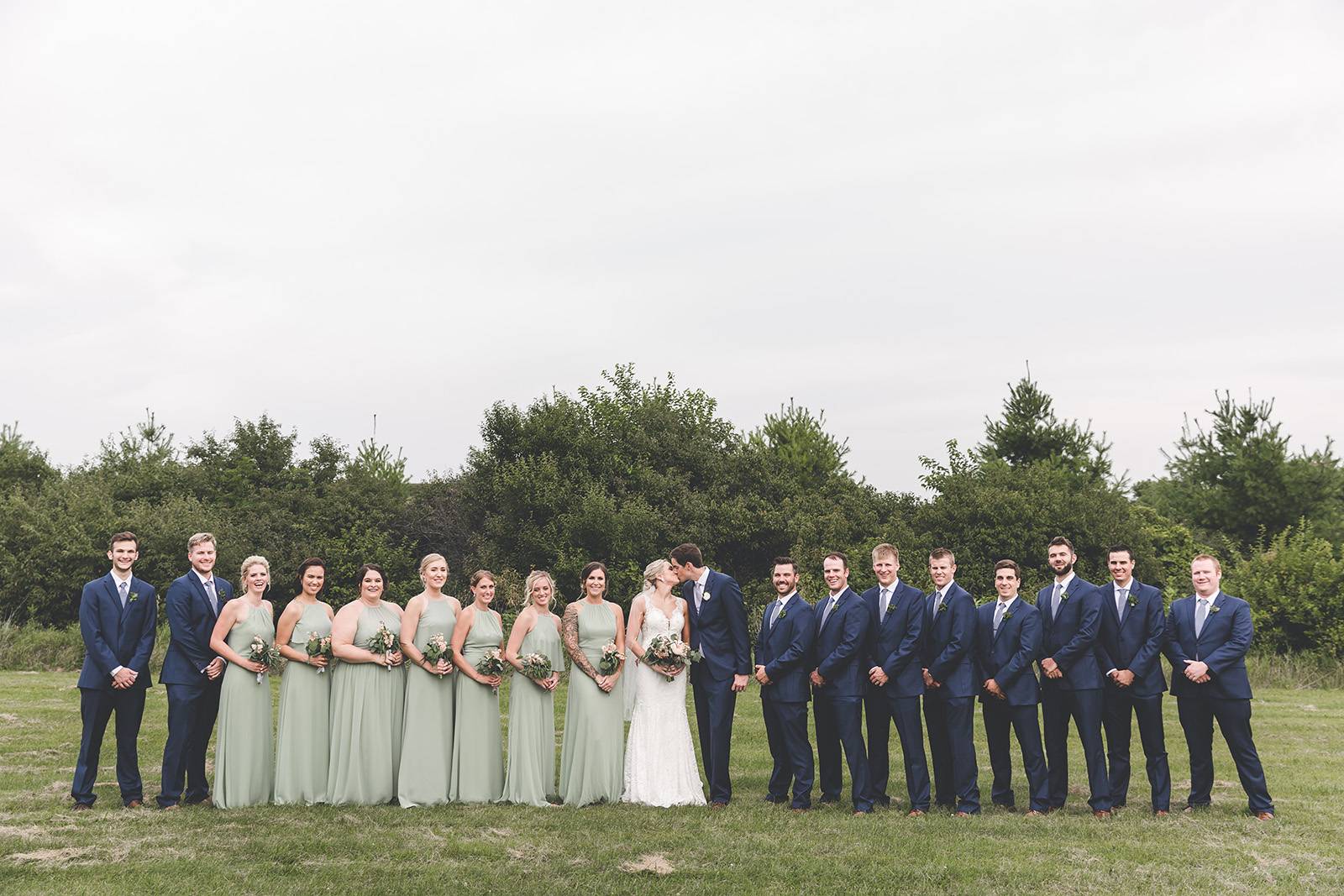 WHAT WAS YOUR WEDDING COLOR PALETTE? Navy, gold, sage green, and soft peach.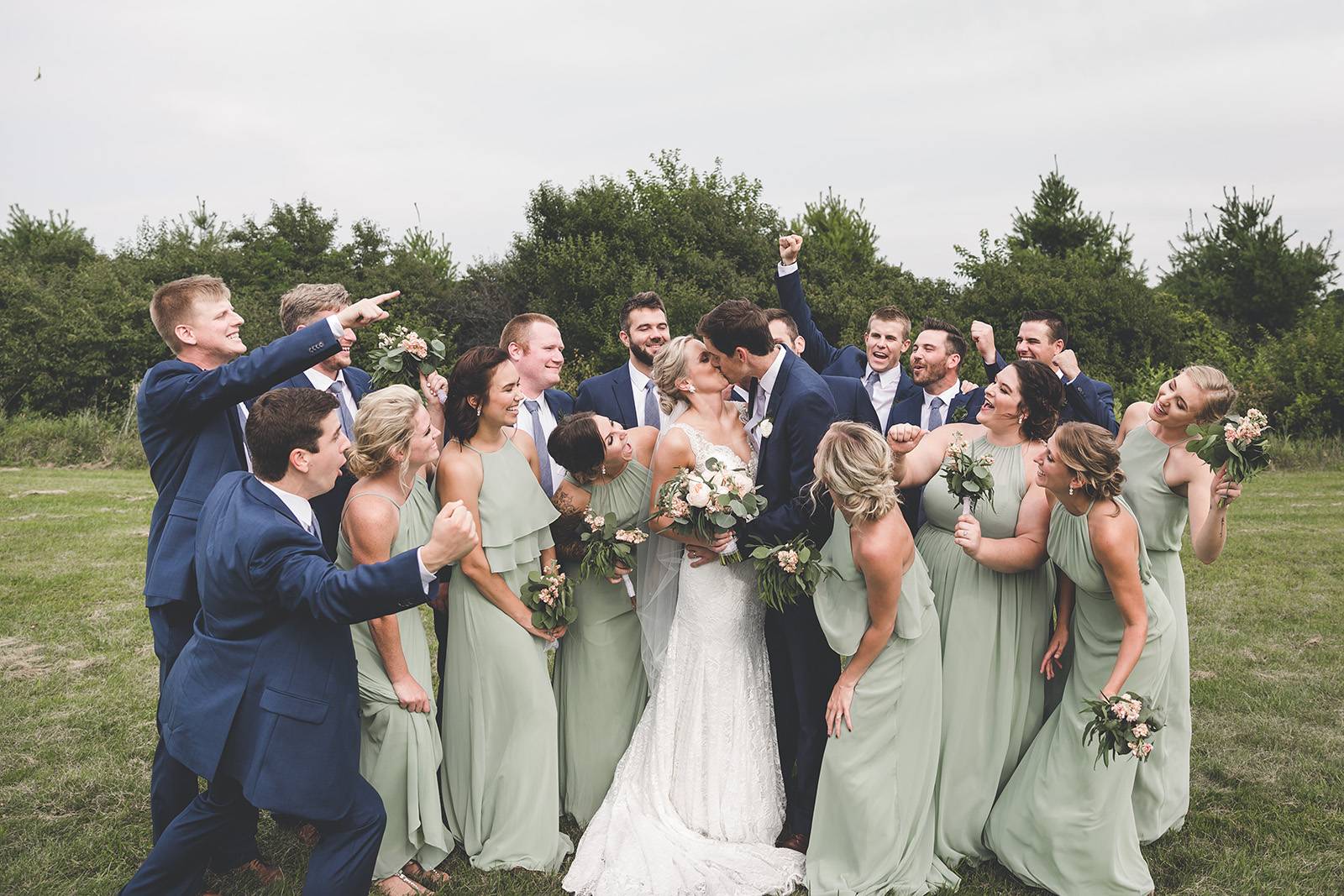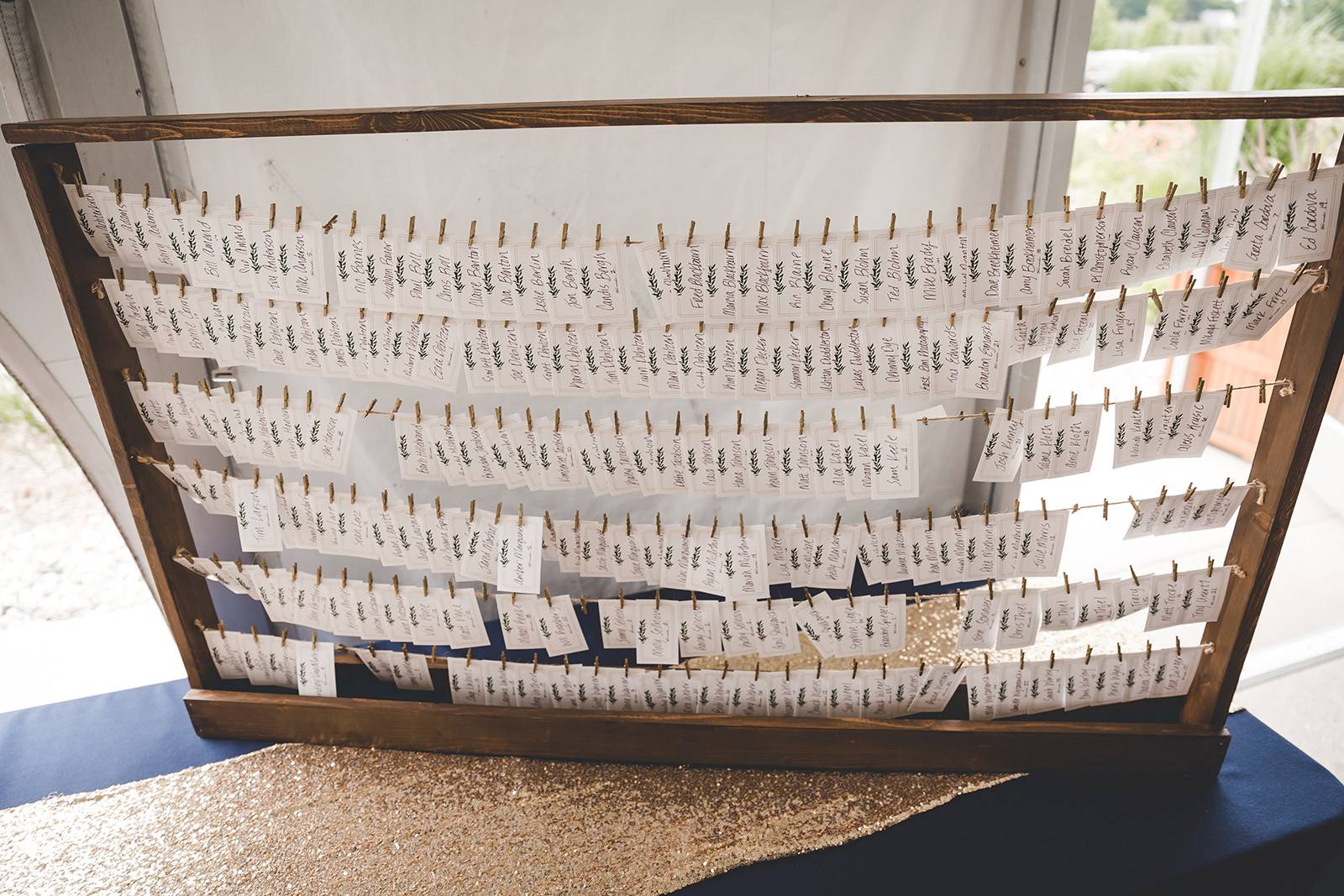 DID YOU INCORPORATE ANY SPECIALTY TABLES, CHAIRS, LINENS OR DINNERWARE? We rented navy tablecloths for our gift/guestbook/dessert/cocktail tables with sequin gold runners and gold table ties.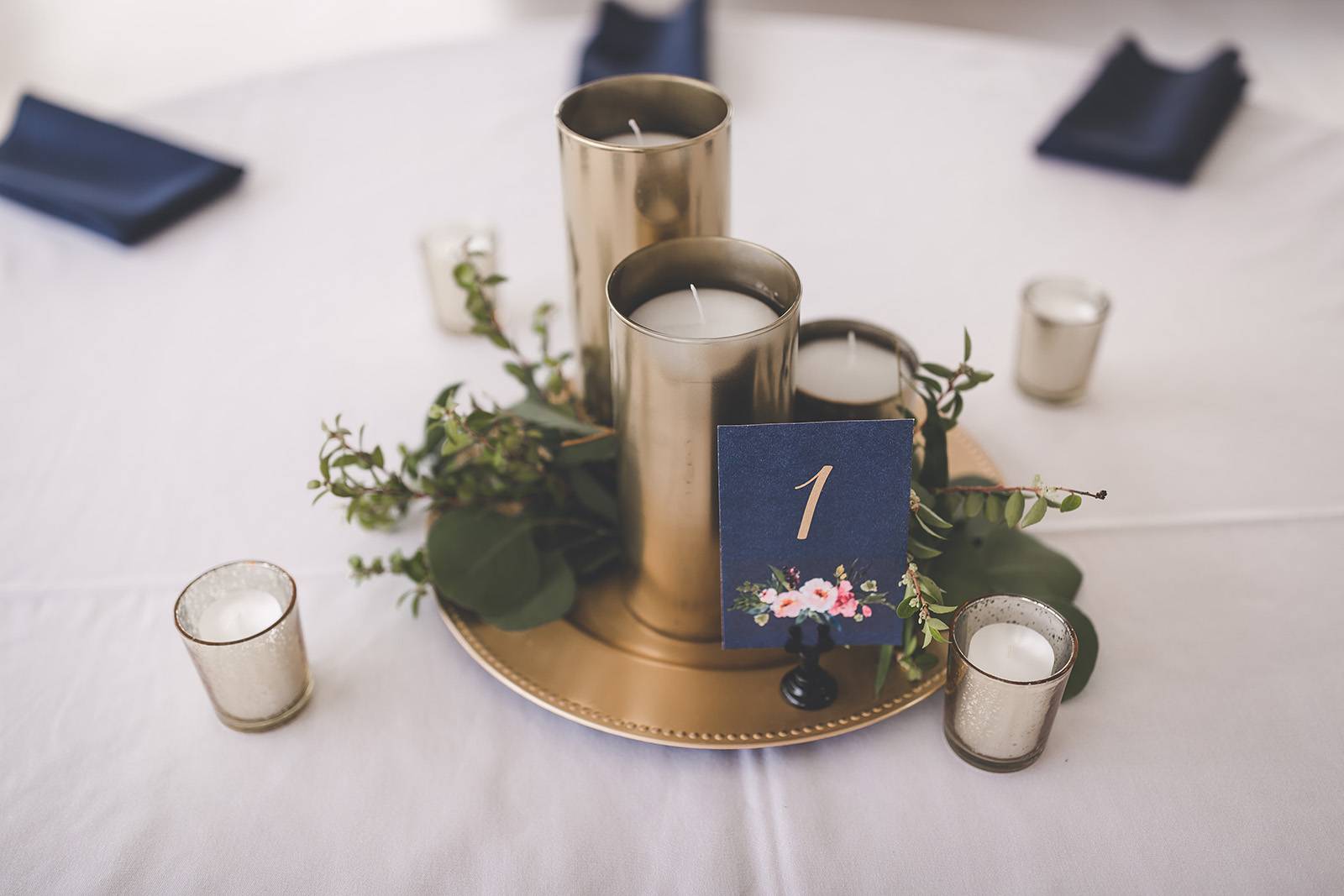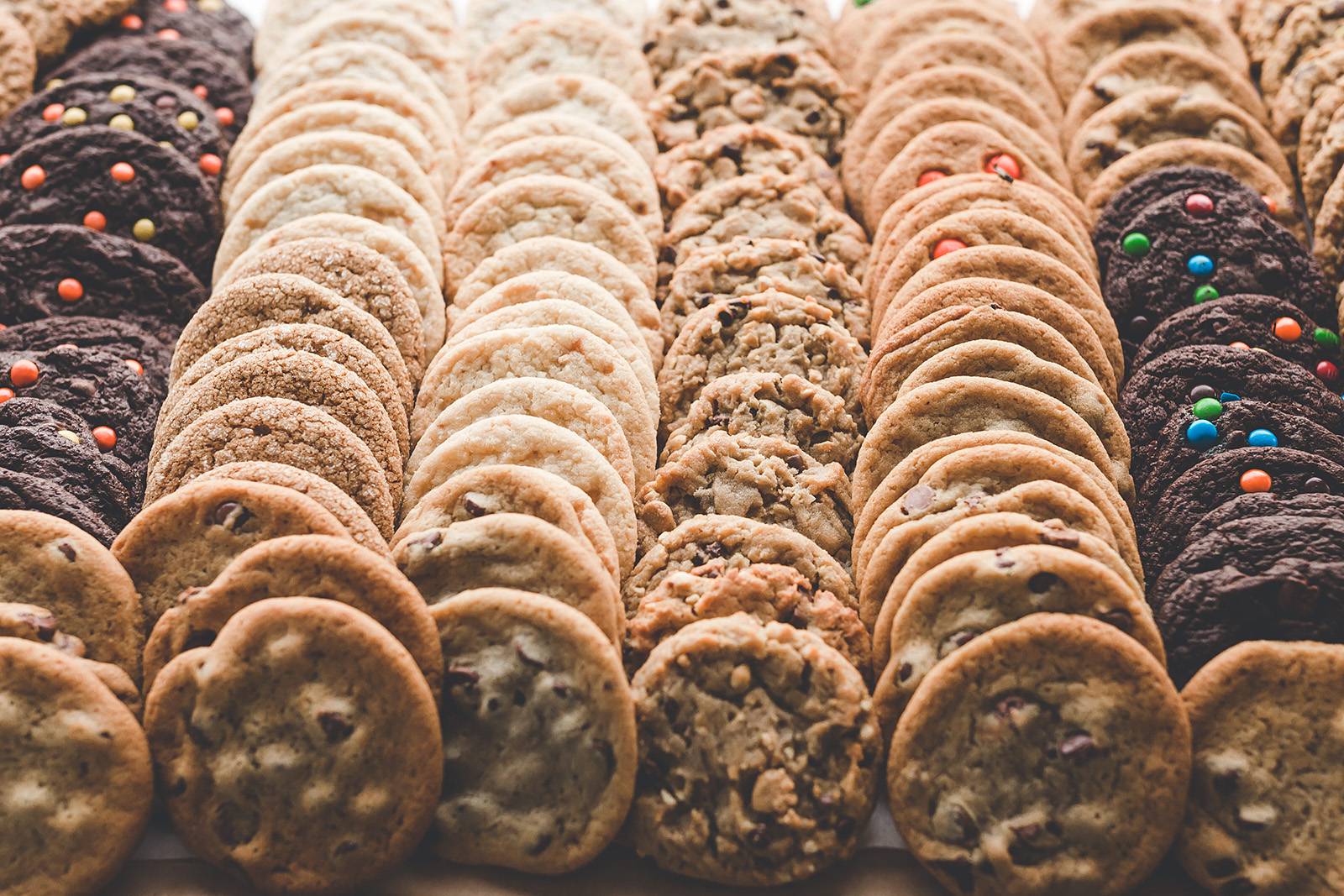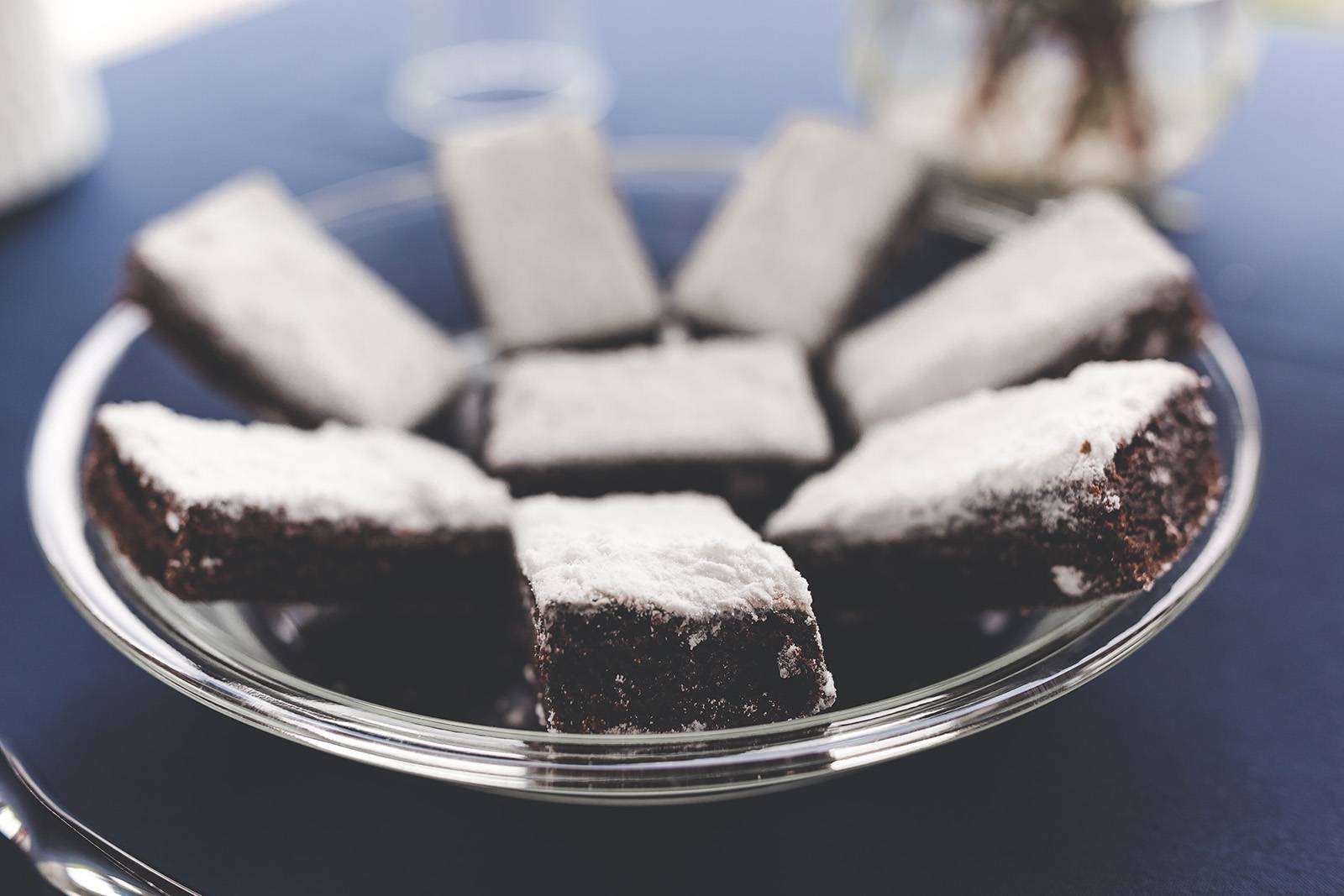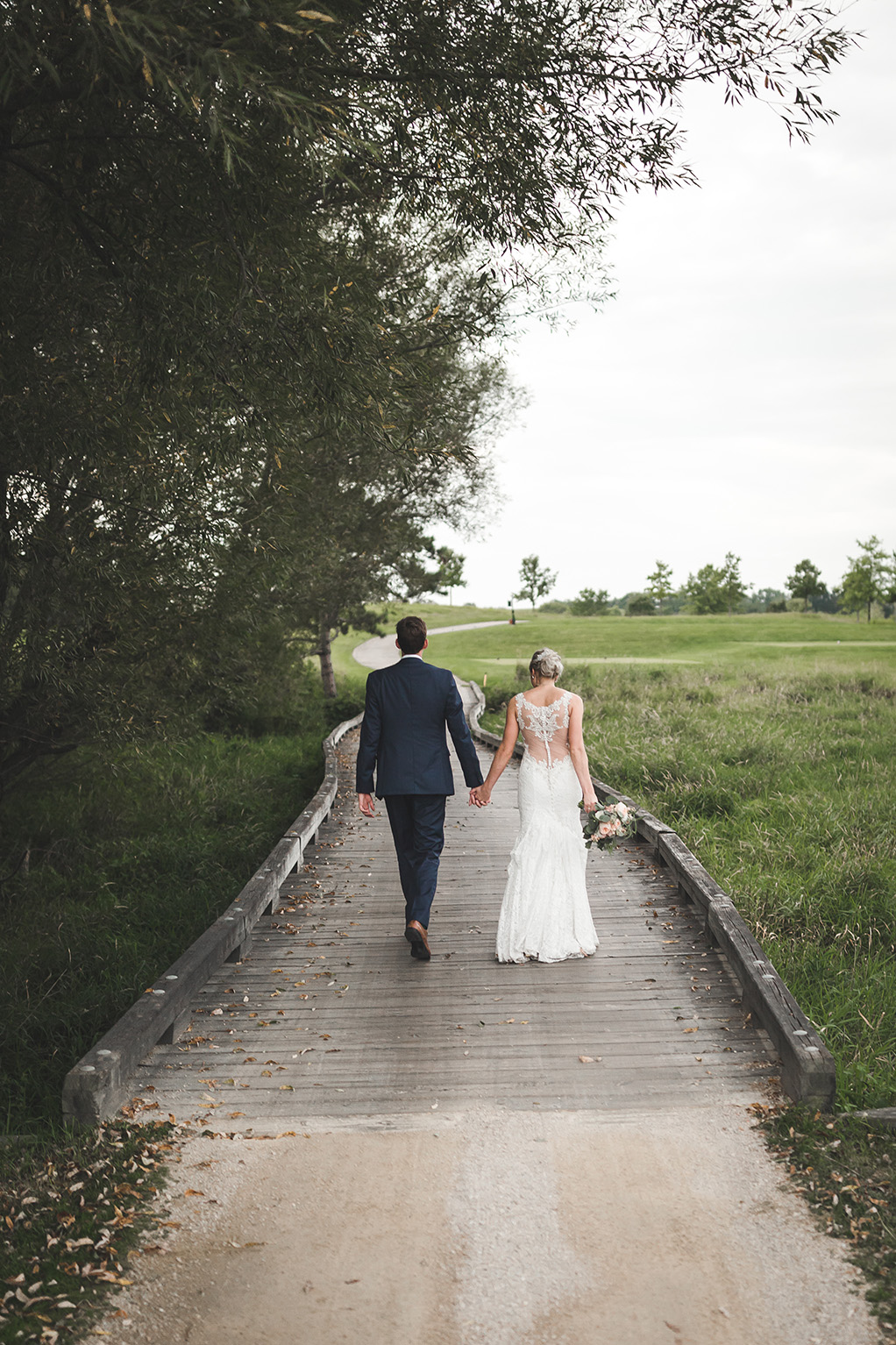 WHAT WAS YOUR FAVORITE MOMENT FROM YOUR WEDDING? The party bus/photos off-site! It was important for us to get away after the ceremony/before the reception with our closest friends and just have some fun!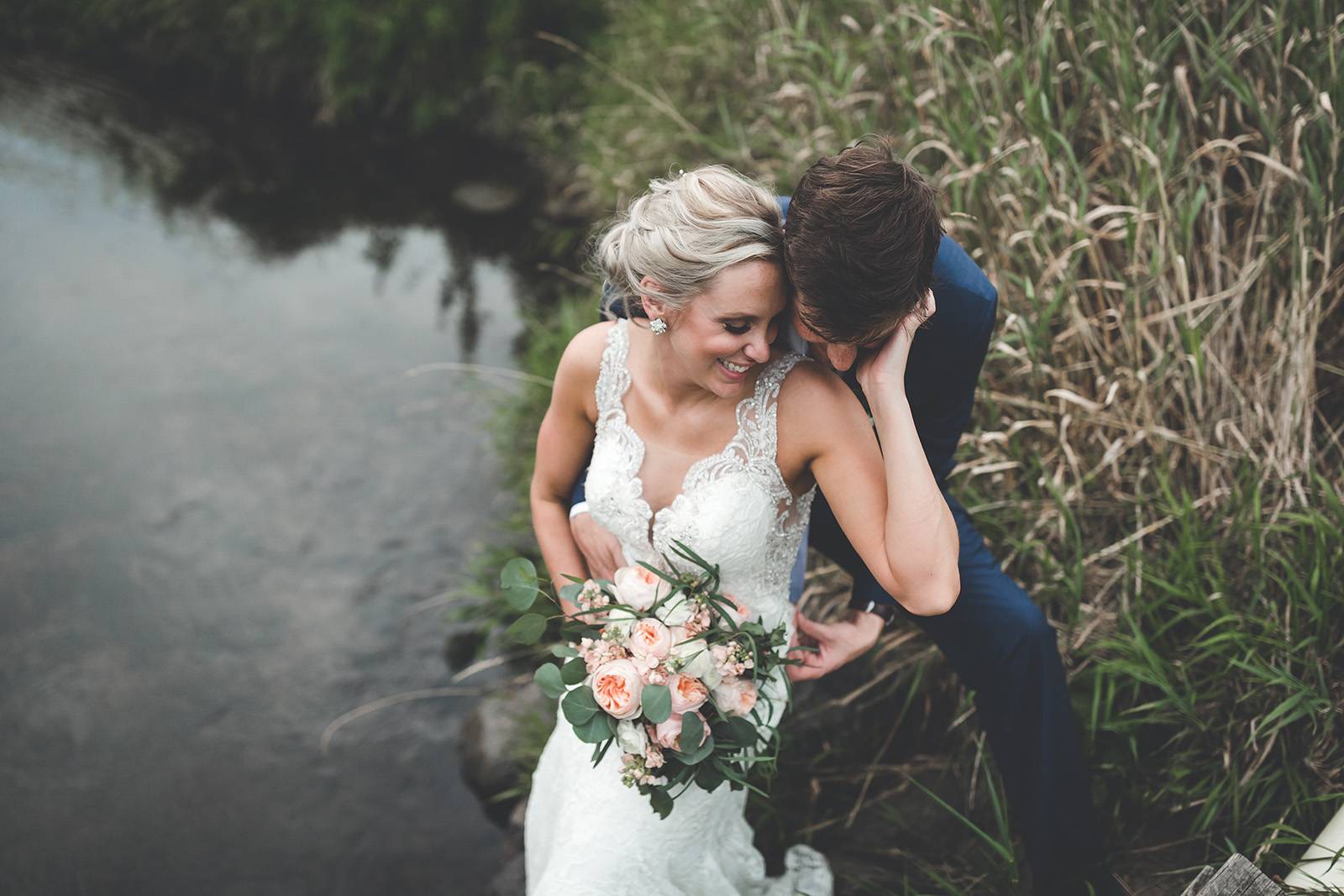 TELL US ABOUT YOUR HONEYMOON PLANS: We went to the Florida Keys a week after our wedding and spent a week on the beach being tourists!

WHAT DOES LIFE LOOK LIKE AFTER THE WEDDING? We have started looking for a house in the Madison area, we are excited to attend our friend's weddings and relax!
IS THERE ANY ADVICE YOU'D GIVE TO OTHERS PLANNING THEIR WEDDING? Things are going to go wrong on your big day! You have 2 choices; let it bother you or enjoy the moment. Think about what your guests are really going to remember! It is also worth it to pay for vendors with a lot of experience, especially if you are somewhat new to the wedding process. We found it SUPER helpful to have East Elm Photography and Life Cinema Express Videography who were super experienced and could fill us in on our day-of schedule and guide us along as the day passed. It was nice to know we did not have to worry about those parts of our day because we knew they had it covered and we 100% trusted them.