Celebrations Entertainment knows how to set the tone of your special day, and their romantic, luxurious lighting is the perfect touch to this stately dining reception design.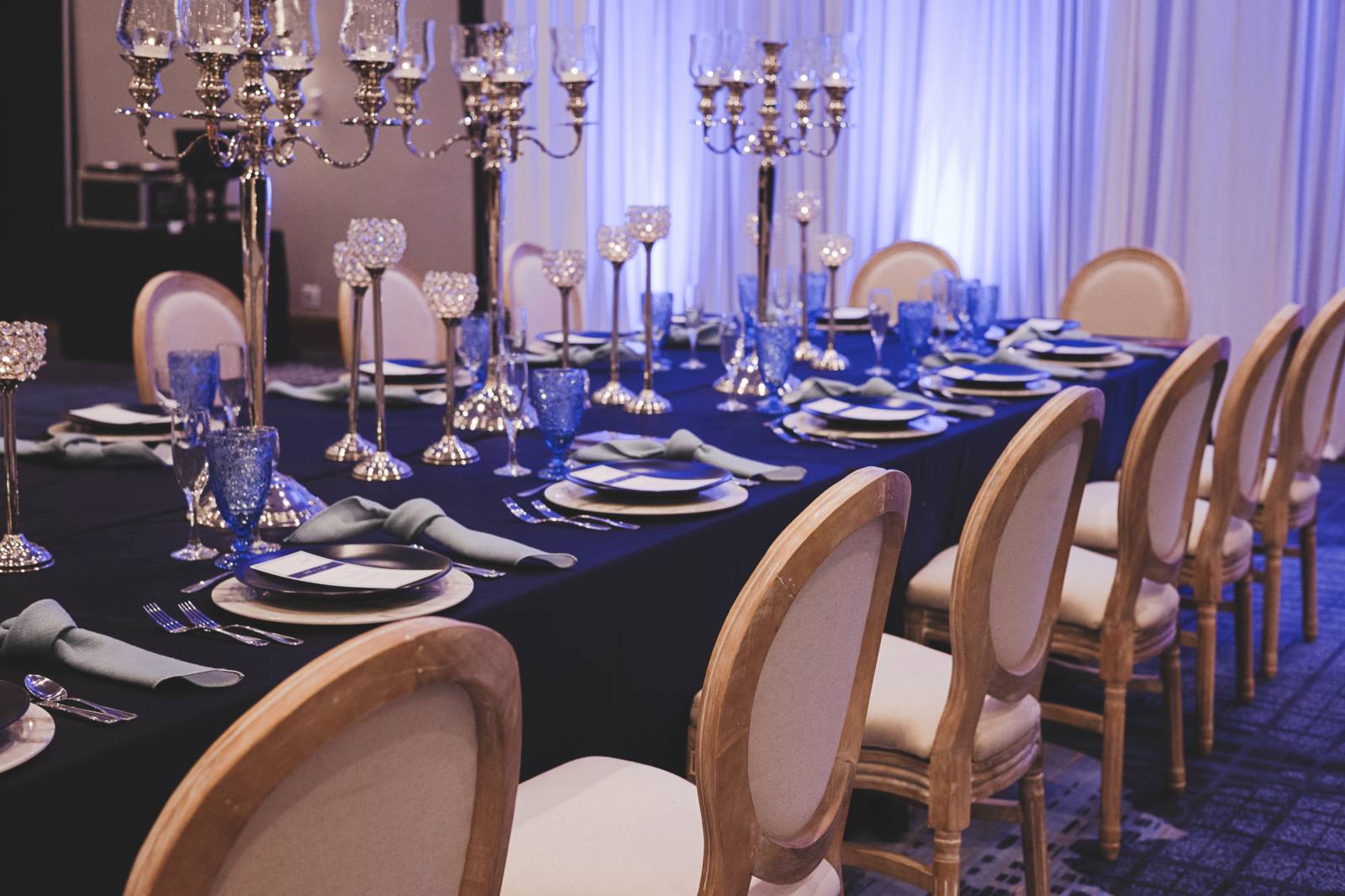 Event Essentials' ornate candelabras are a statement centerpiece that elevates the polished look to this tablescape. We love the way the light hits these beautiful pieces and sparkles throughout the scene!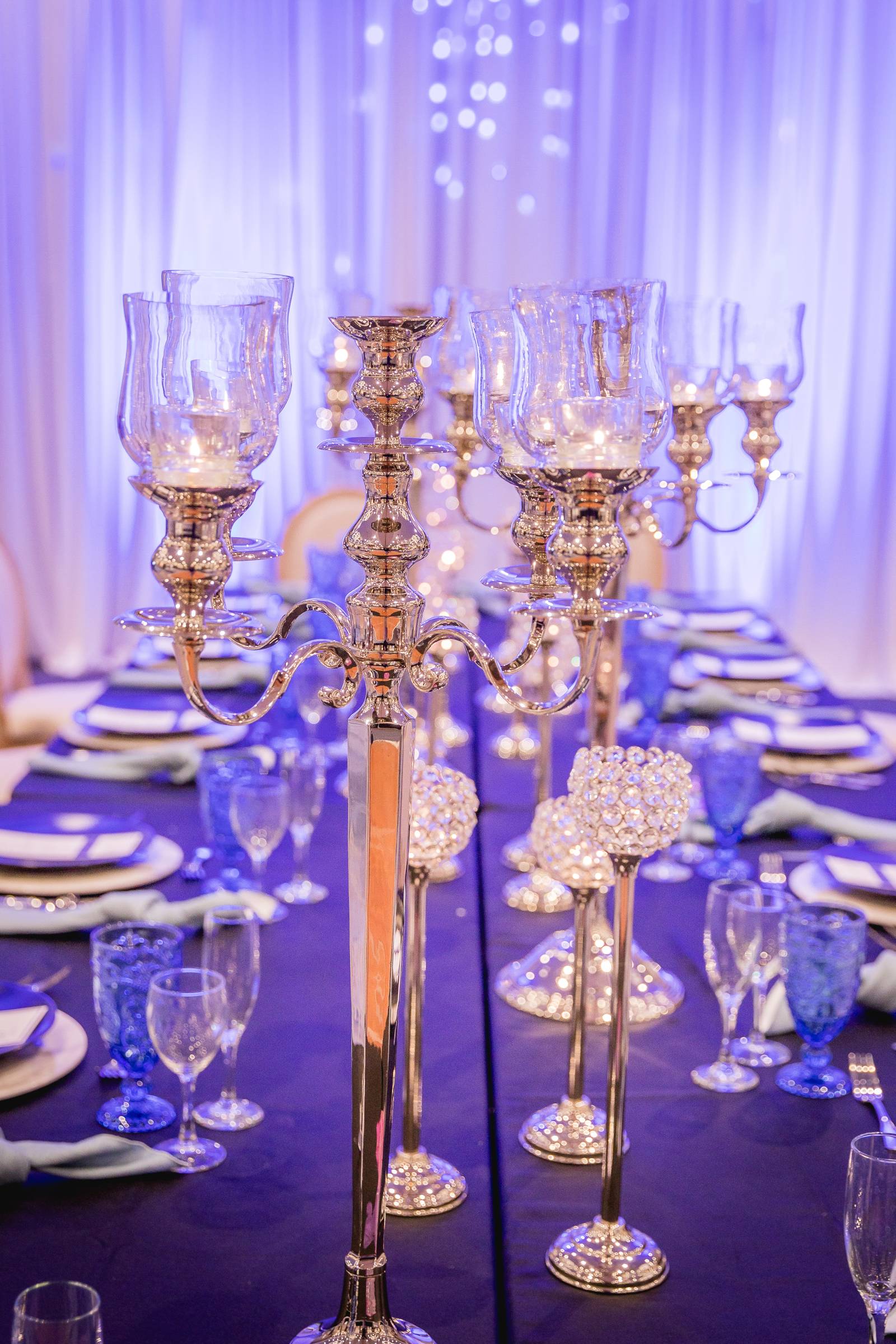 At HUE by Sarah Davidson, "that's not what you normally do" is what they do. Their team produces bold weddings that bring their couples' vision to life!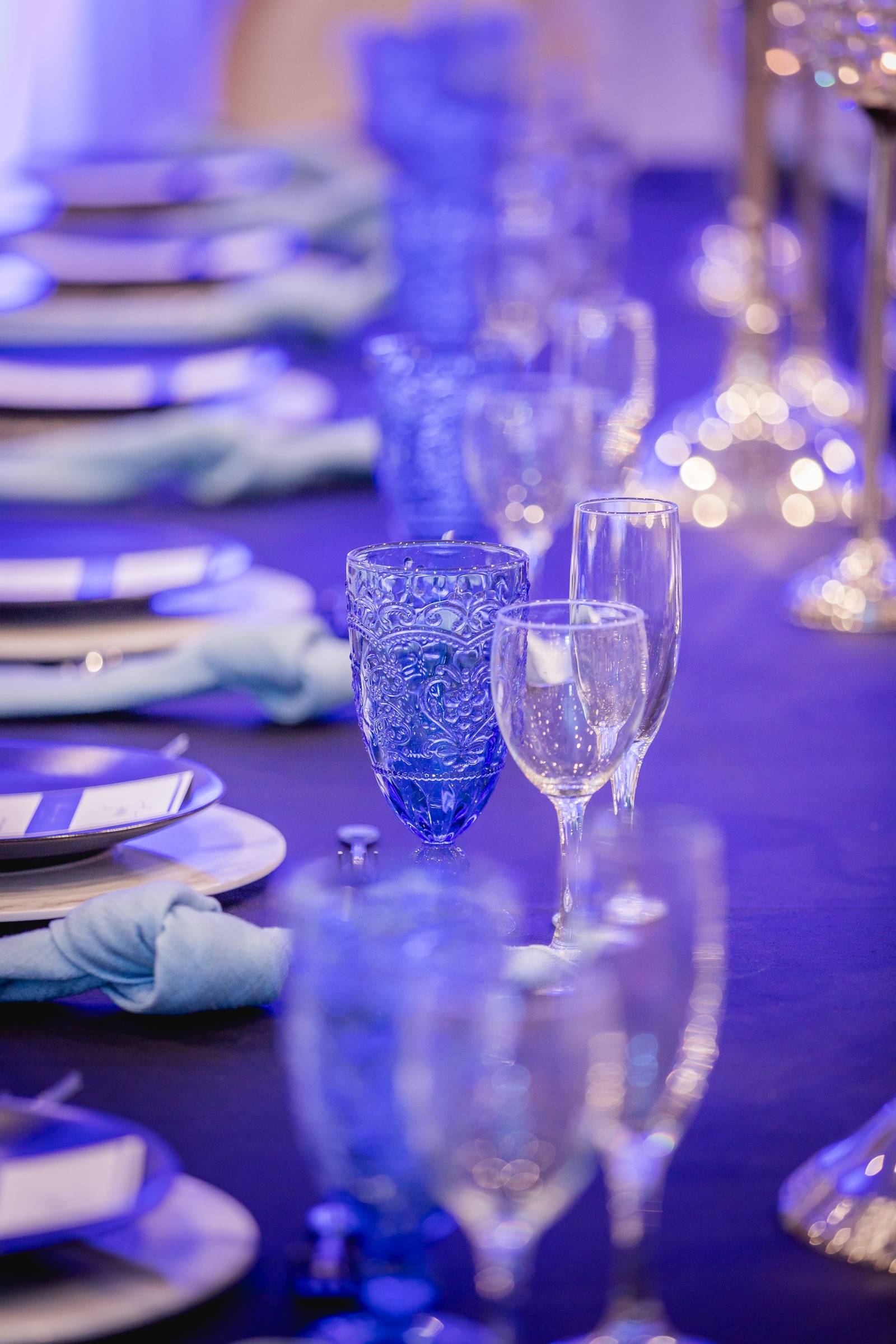 To contact the vendors involved in today's styled scape, click on their information below. Ready for more stunning Wisconsin wedding inspiration from our recent Spring show? Click here to see the recap now!