Bringing elements of pure luxury together with decadent gold, unique floral, and geometric shapes, today's wedding shoot by Styled Shoots Across America the perfect mix of deep moods and elegance. Partially coordinated by High Profile Events, the shoot was styled at The Loft at 132, in the heart of a small, historic downtown near Madison. We're in love with the modern, dramatic stationery created by LK Bridal Studio. This shoot is sure to act as a perfect dose of inspiration for those of you planning a day filled with unique design ideas.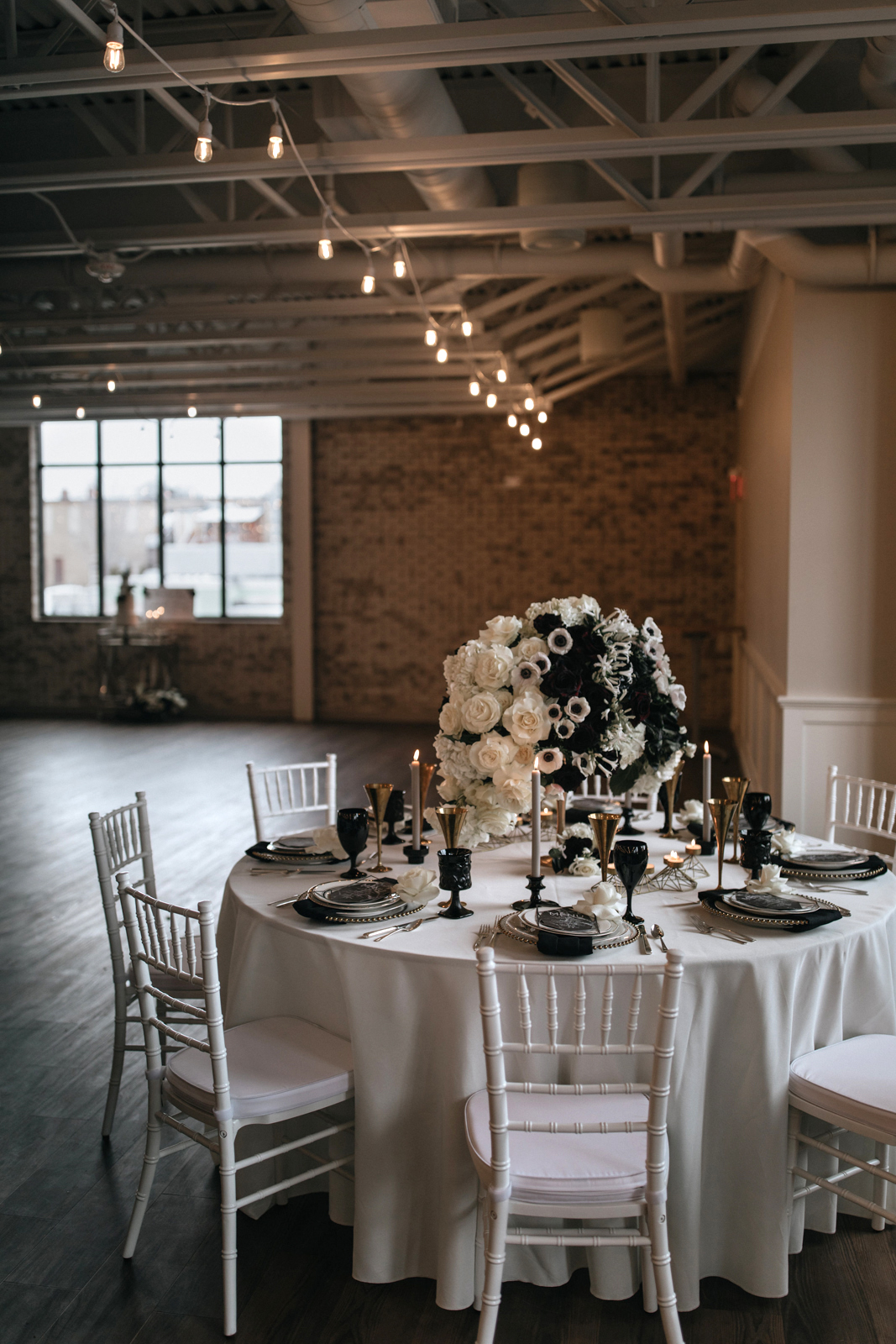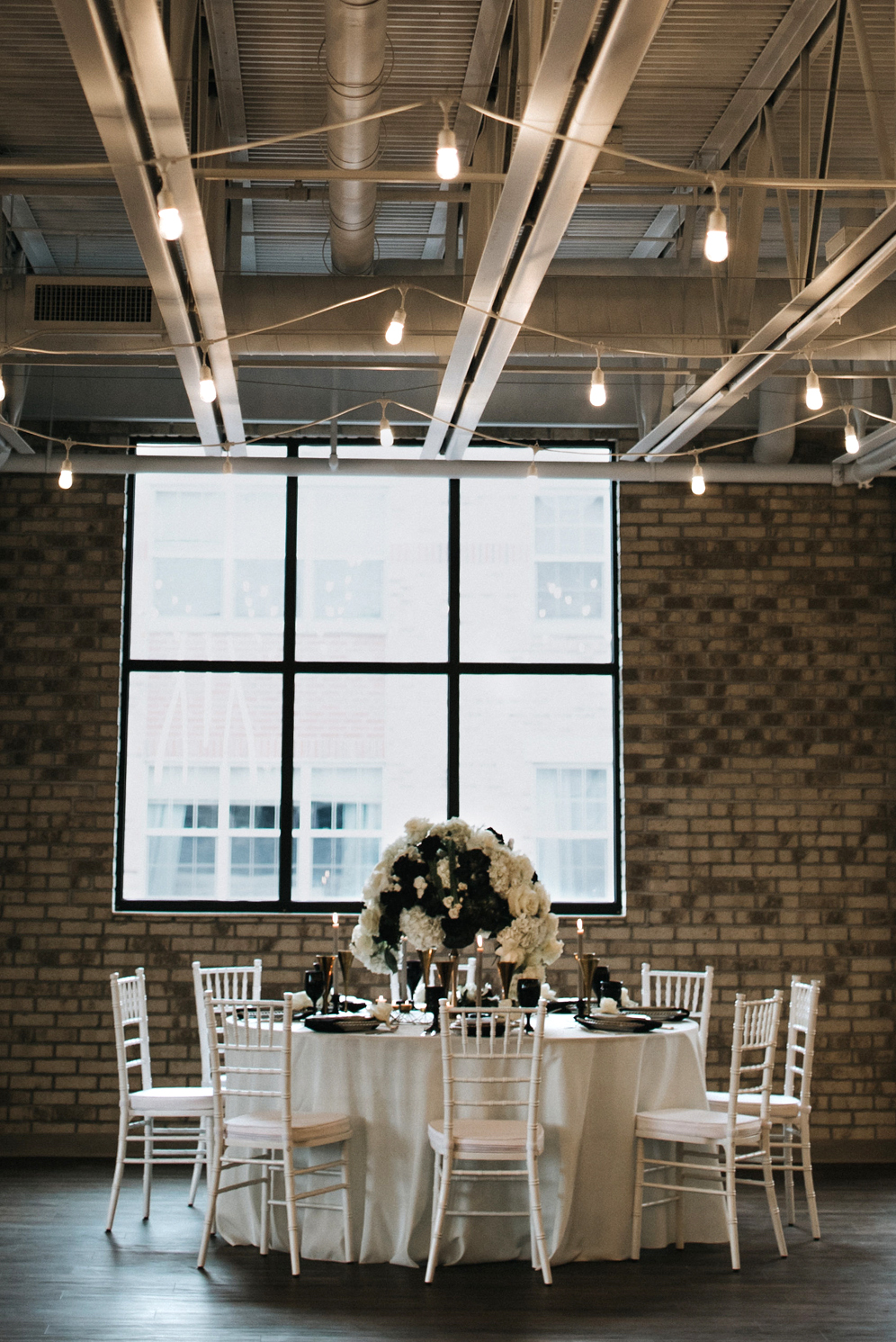 Edgy, black and white marble paper goods by LK Bridal Studio are perfect supporting pieces for the design. We adore the geometric laser cut menus and textured layered escort cards.
All good things (and fabulous weddings!) end with a beautiful cake and this amazing creation looks almost too pretty to eat!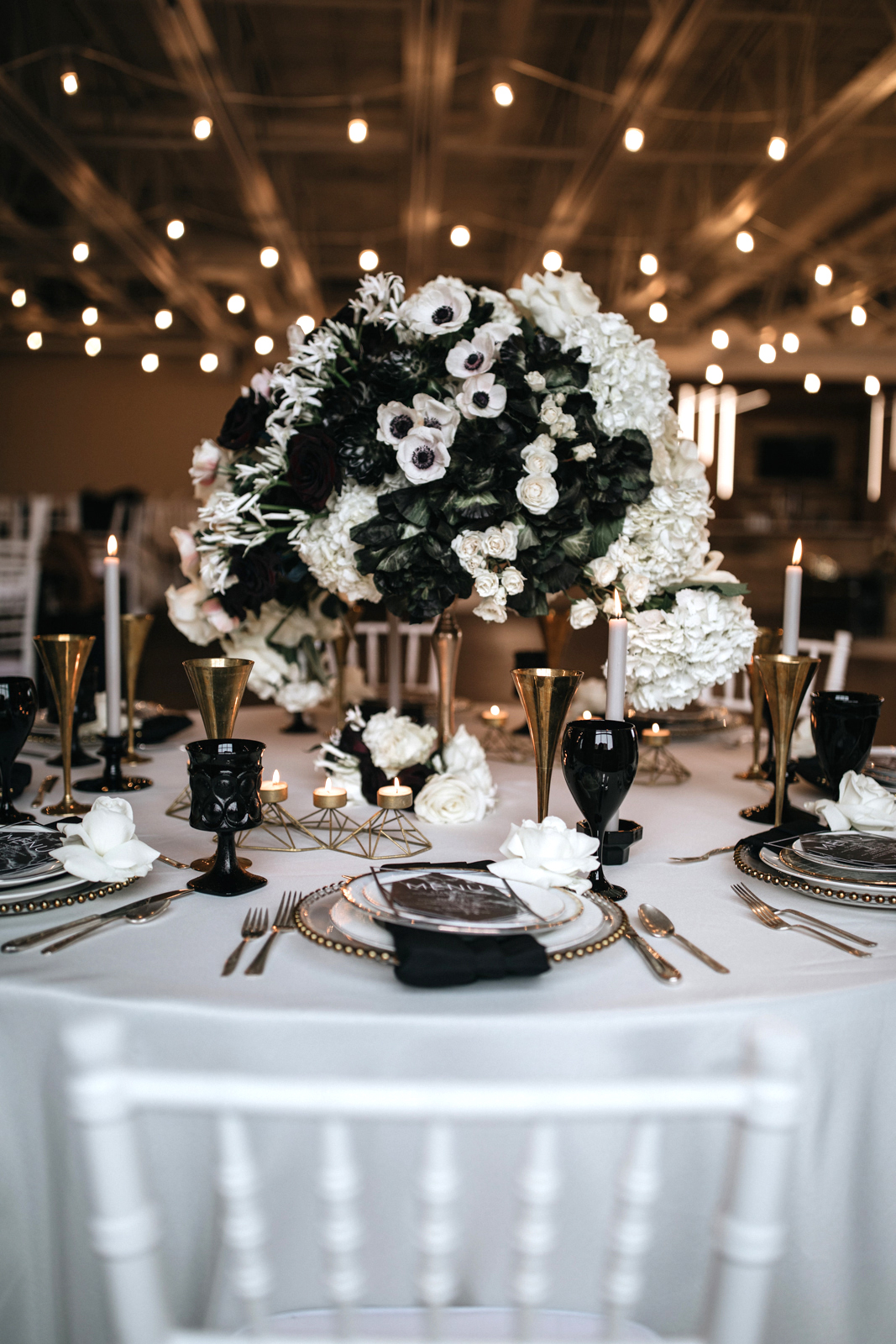 Lush, muted floral and a glamorous overall vibe really made the shoot and paired perfectly with the beautiful venue of The Loft At 132.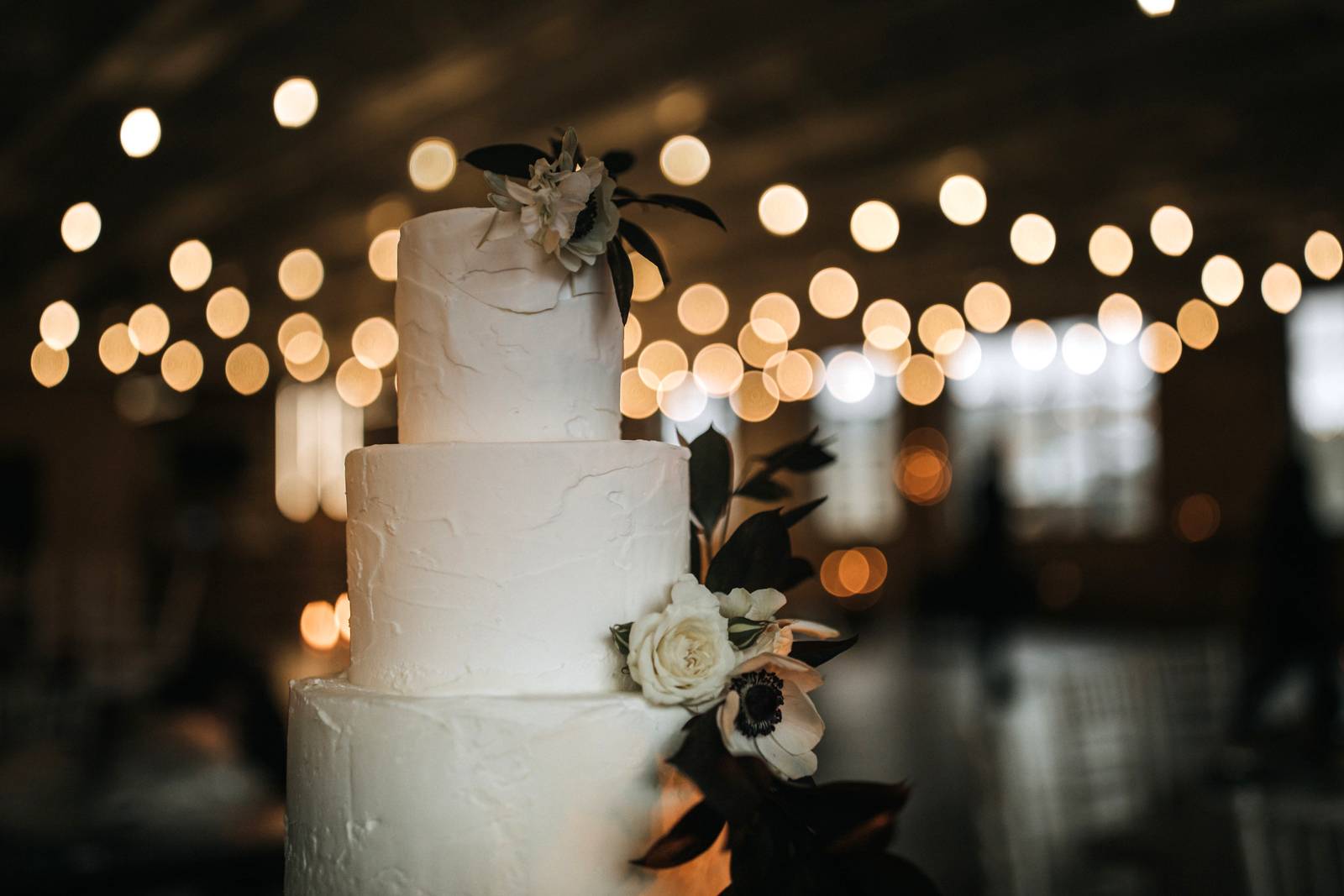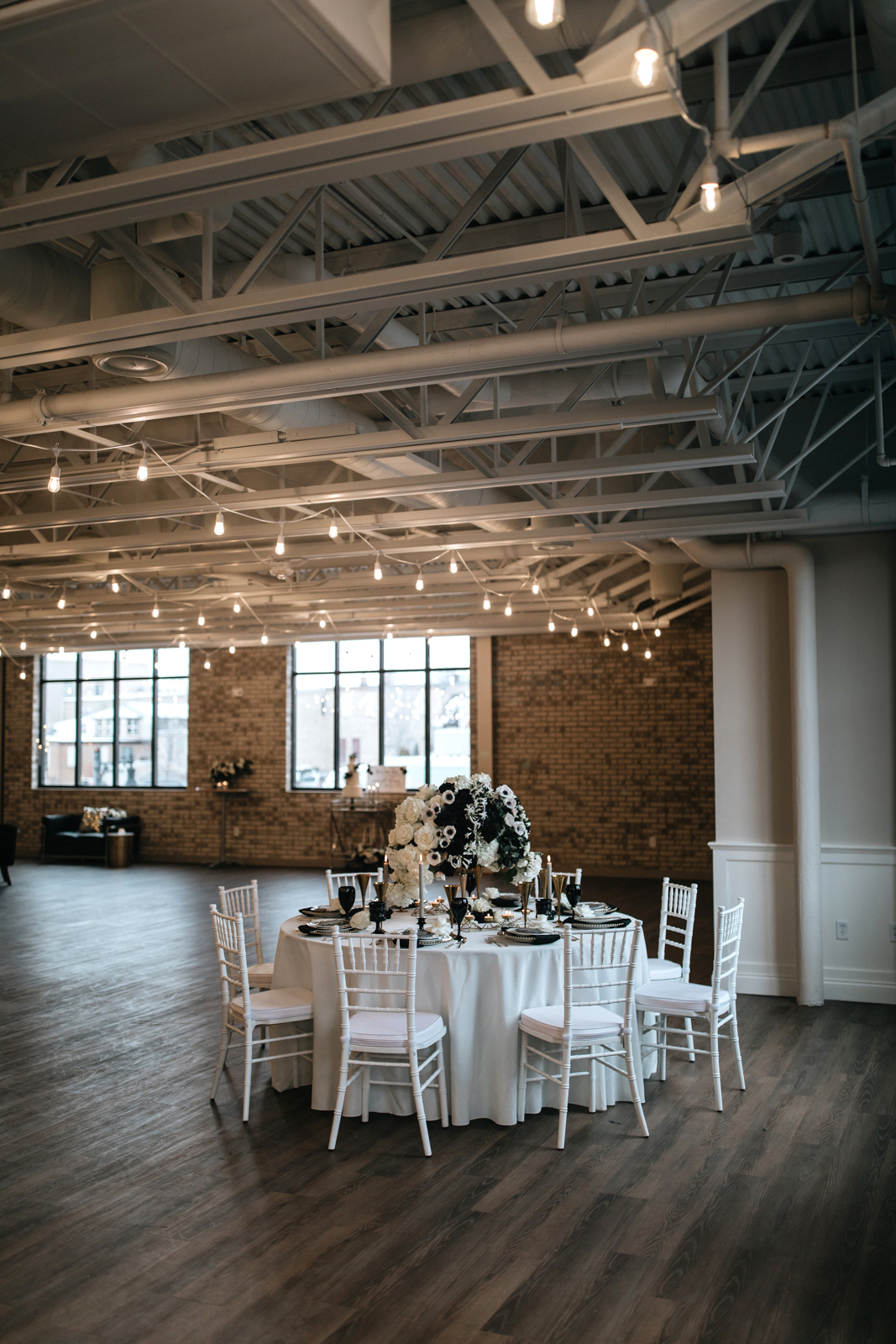 Not only are lights beautiful, they can add function to your space. Whether it's a particular wall you want to highlight or simply segregate an area, lighting is a very easy way to do it.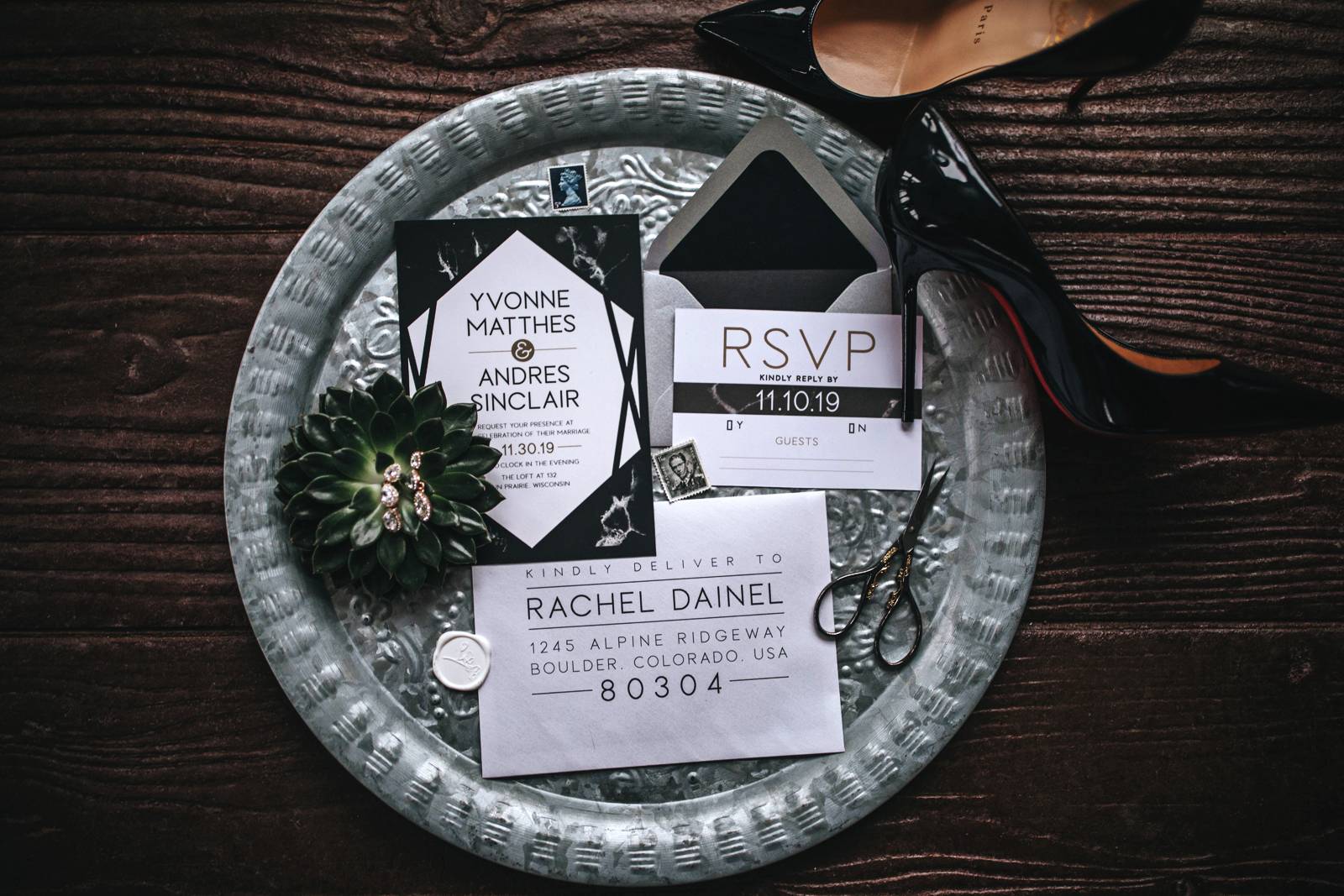 The invitation suite continues the strong lines and color drama. While not experienced through the photo, the invitation is printed on a soft touch matte paper that is heavenly, a personal favorite of LK Bridal Studio.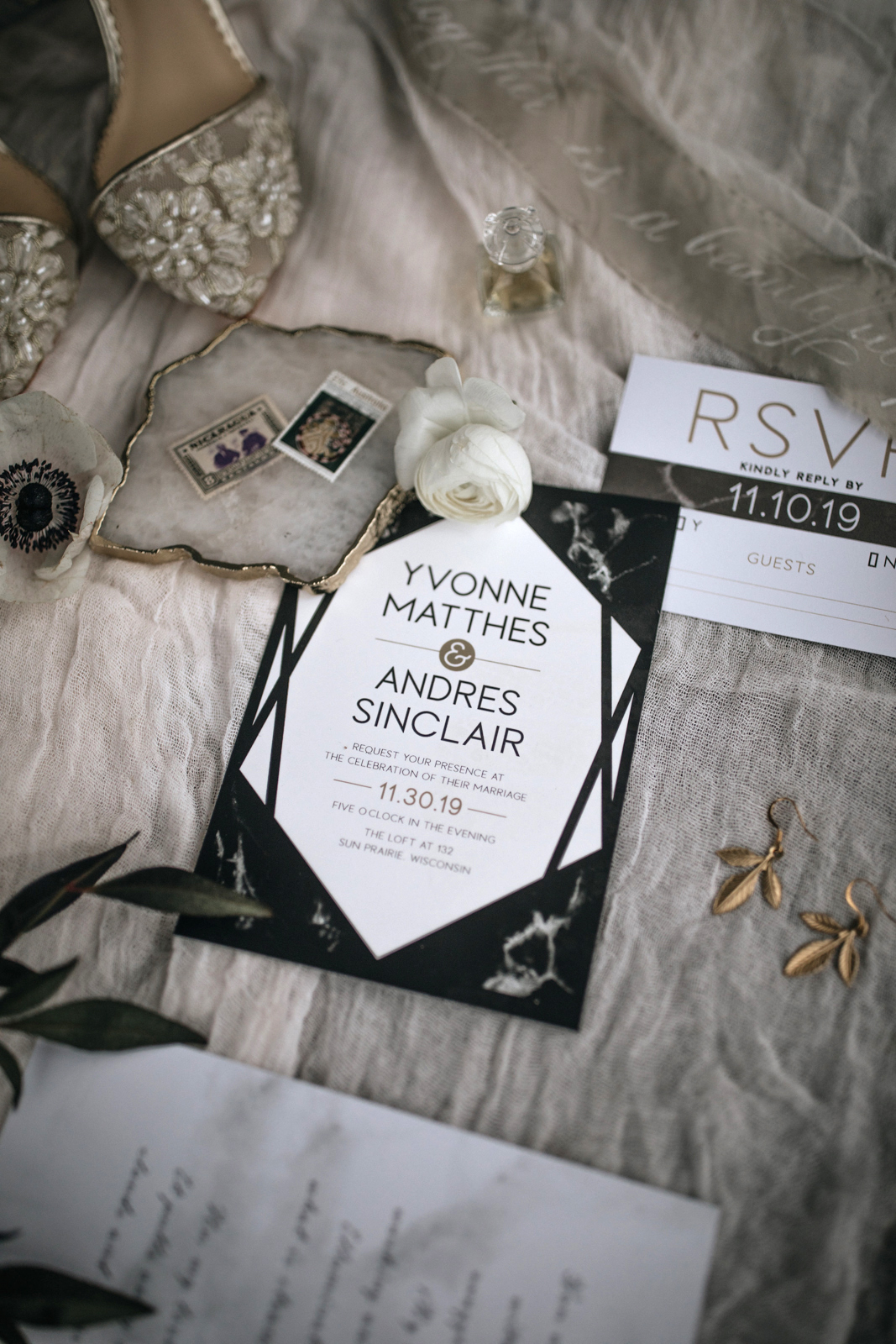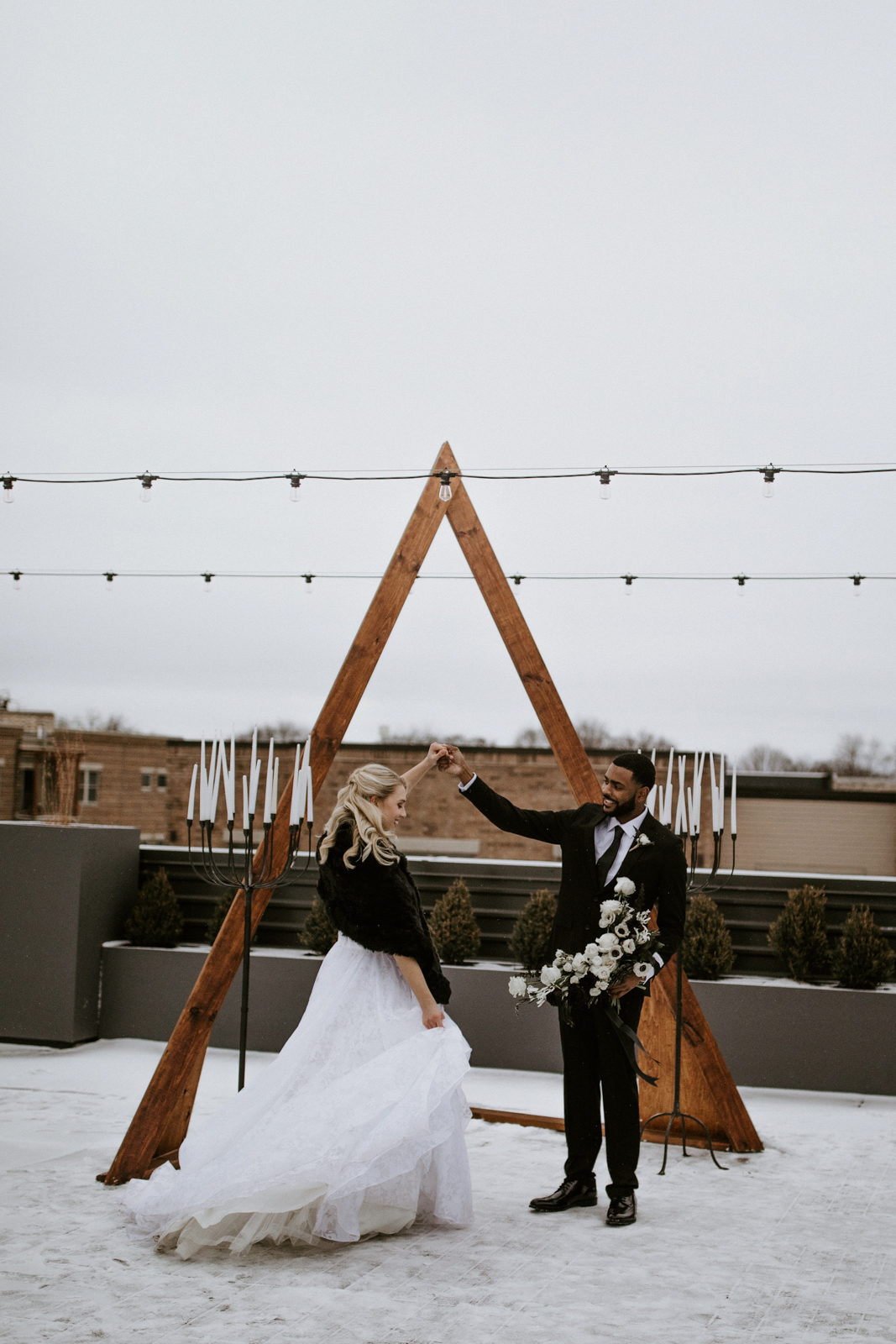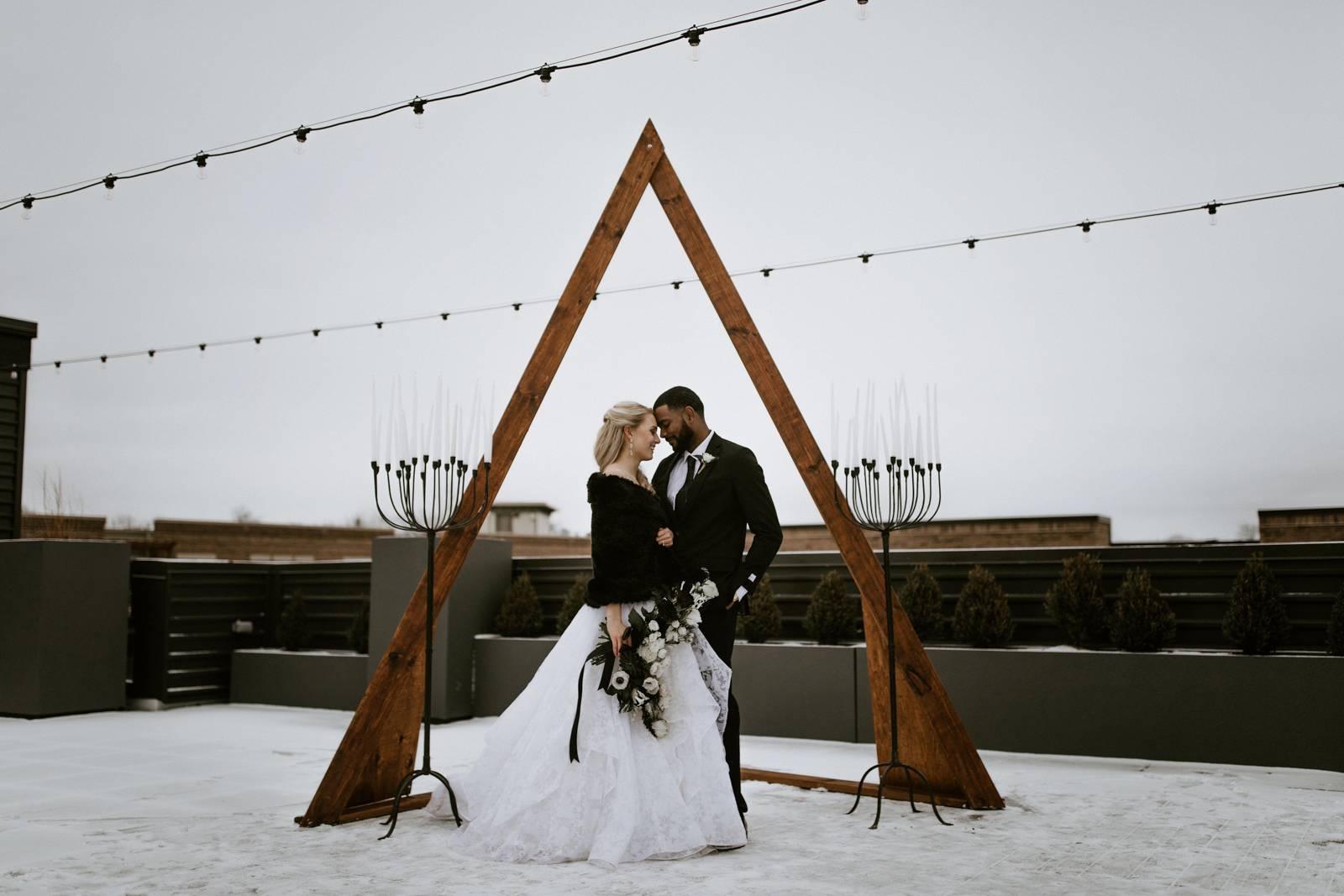 This stylish vignette featuring the trendy triangle arbor flanked with a pair of black 20-taper floor candelabras is a perfect backdrop for a ceremony.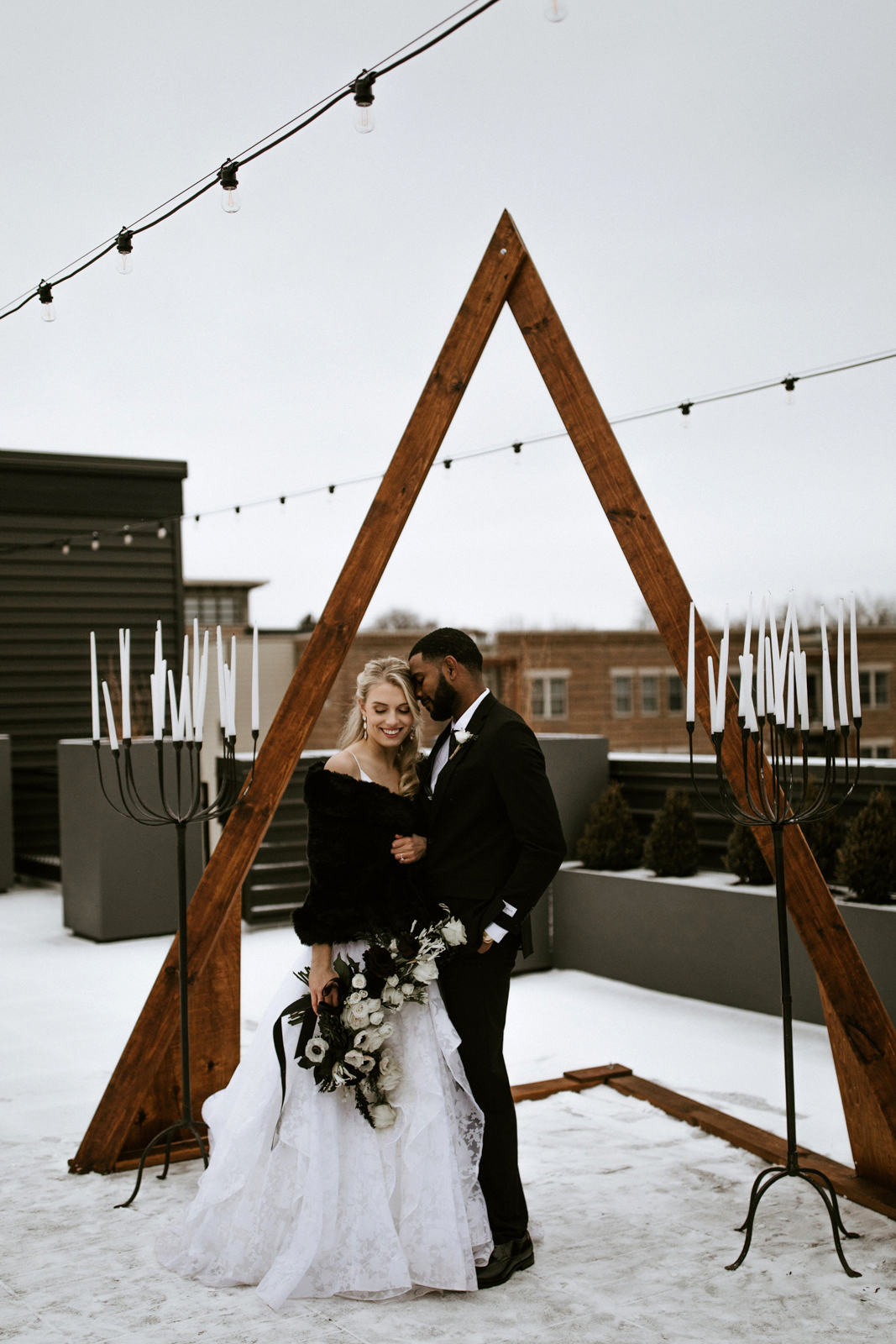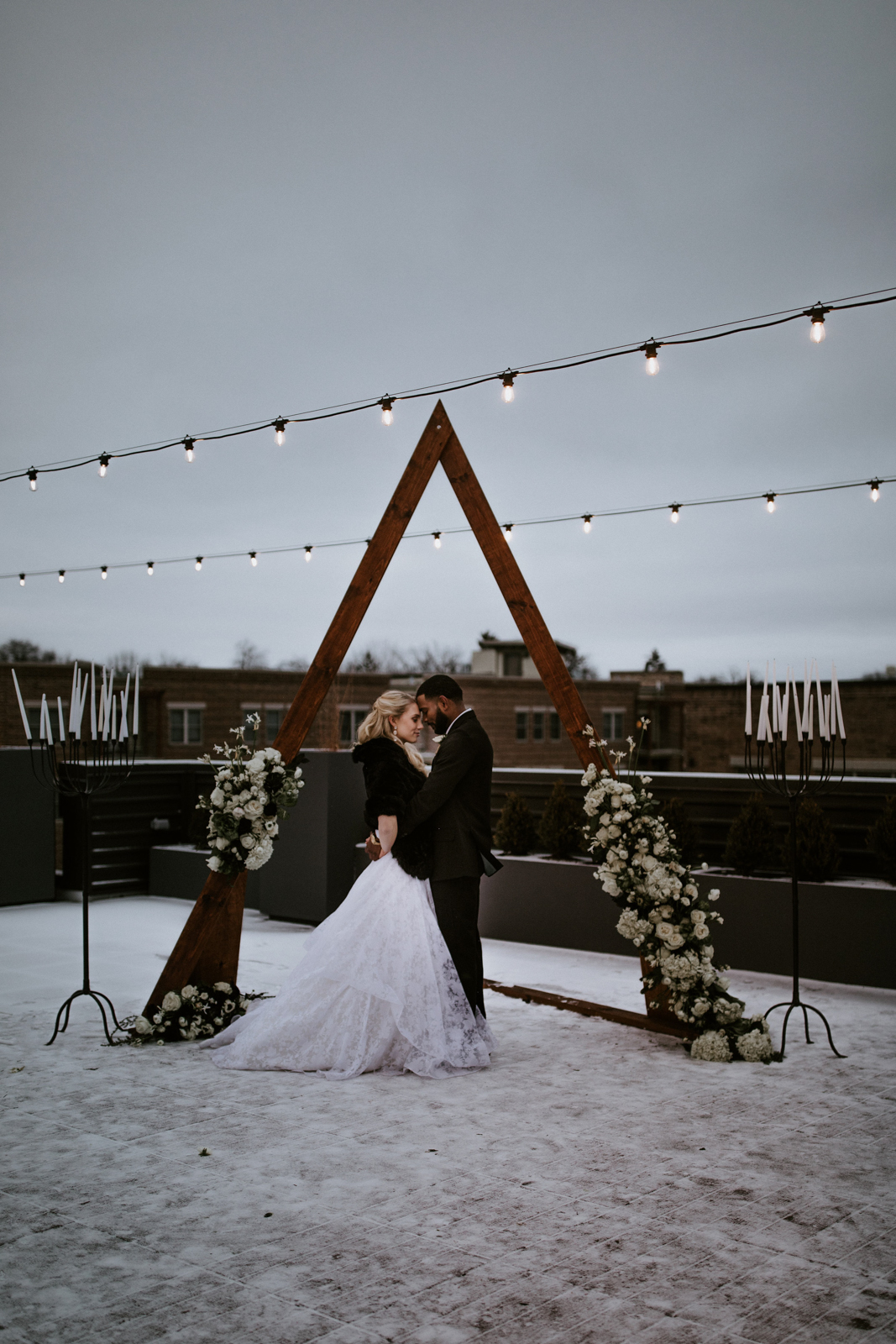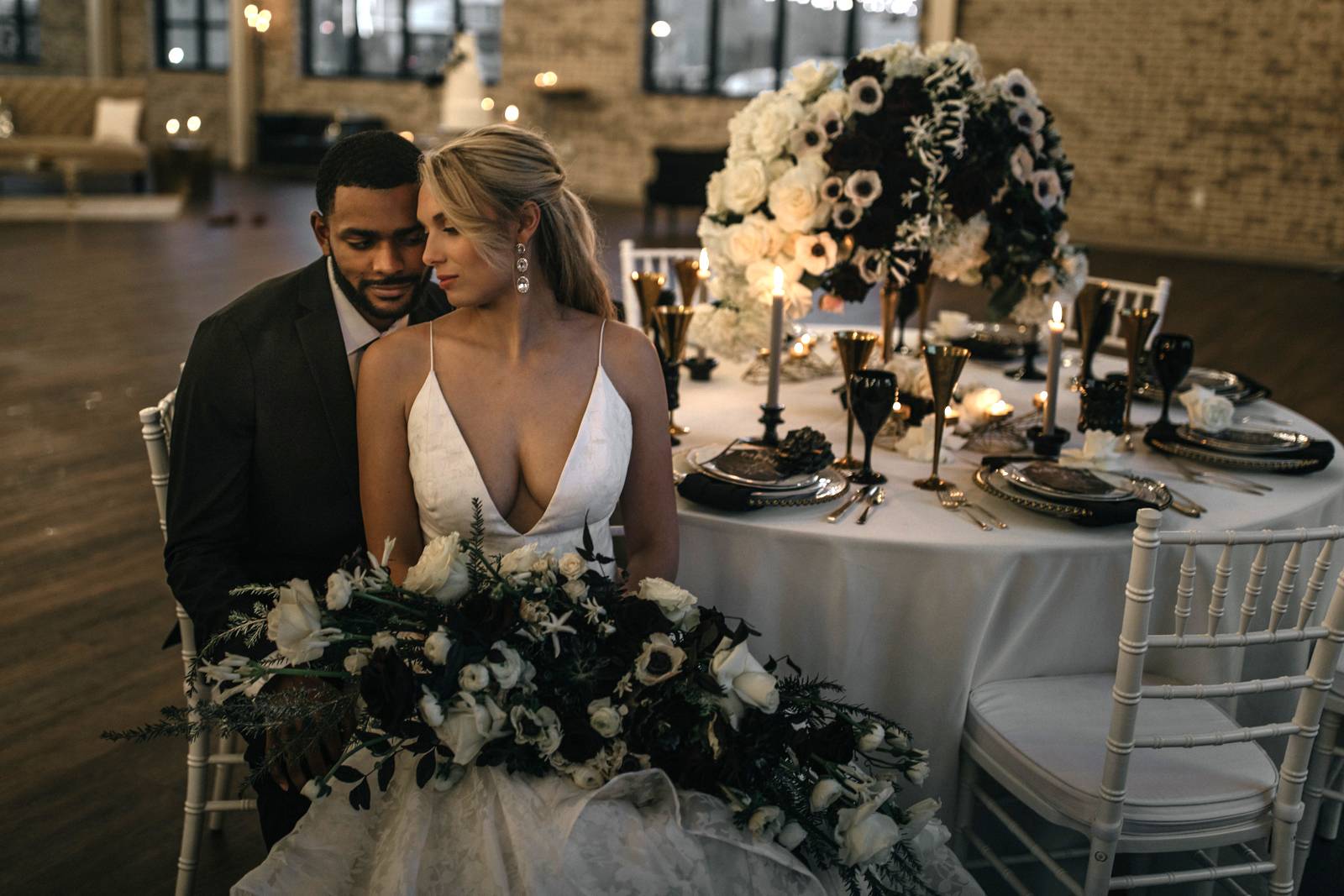 Gorgeous, right? If you love this shoot as much as we do, we hope you're inspired to design your day with a moody palette and some unique, geometric design elements! To see more wedding ideas, visit our inspiration gallery. We promise it will get you dreaming!