All it took was a few text messages and a Trivia Crack game for the sparks to fly between these two high school sweethearts. Captured by Copper Antler Photography, Bailey and Acea wanted a neutral, boho-inspired engagement session that reflected their style for their upcoming wedding this November. Their dreamy golden hour session in a wispy Wisconsin field set the tone perfectly for their fun-loving personalities to shine through! Oh, and we can't forget their sweet pup too. Take a look below!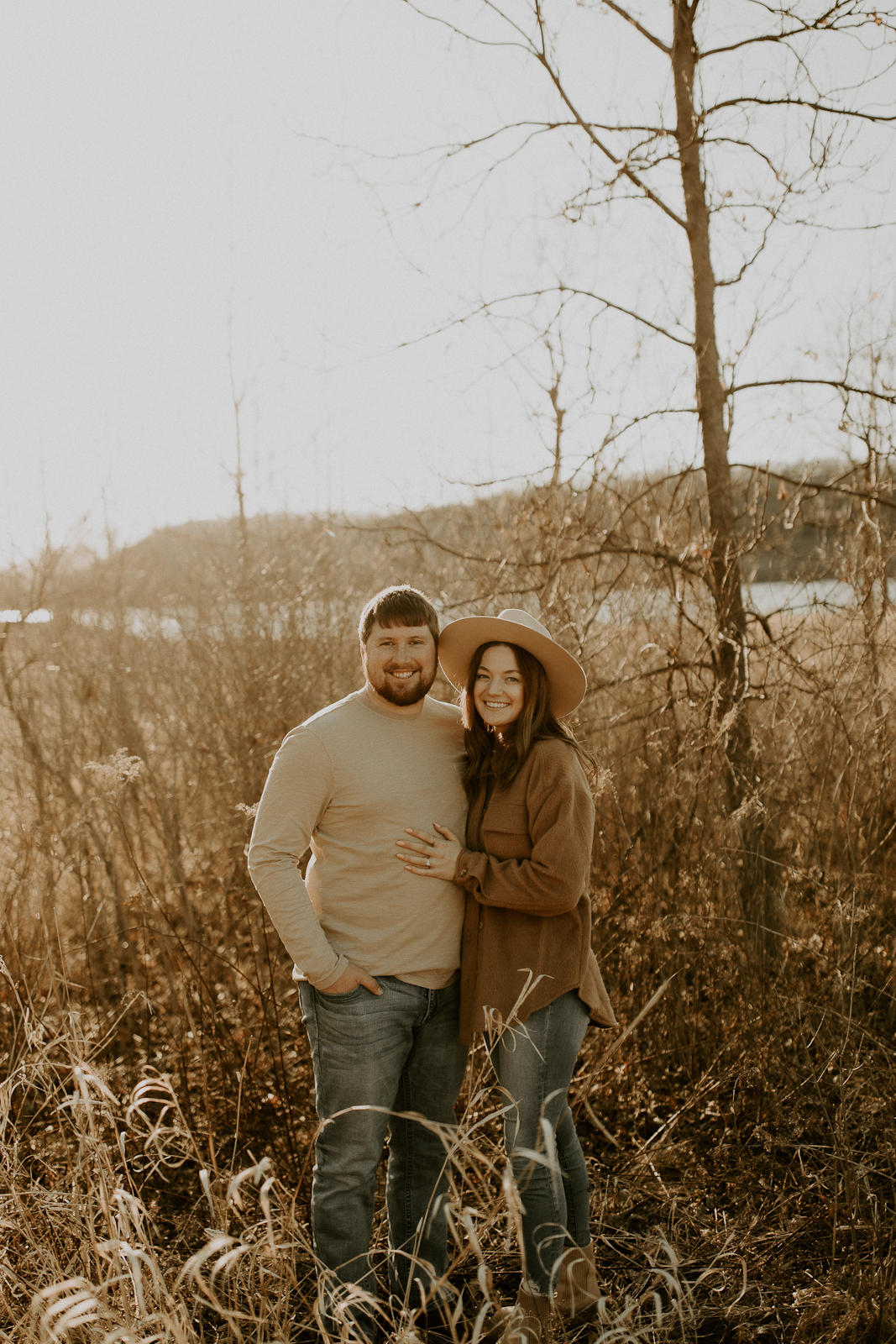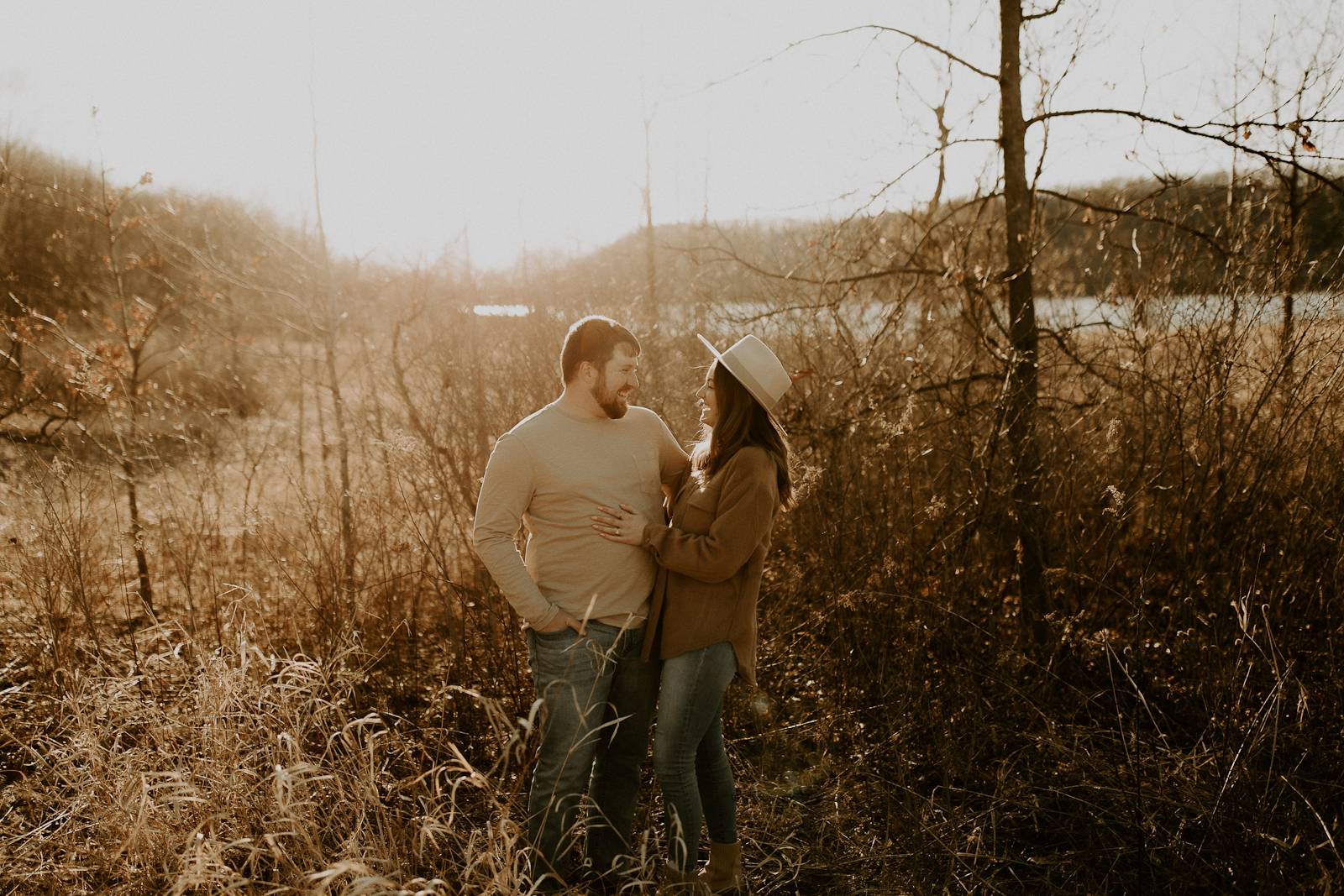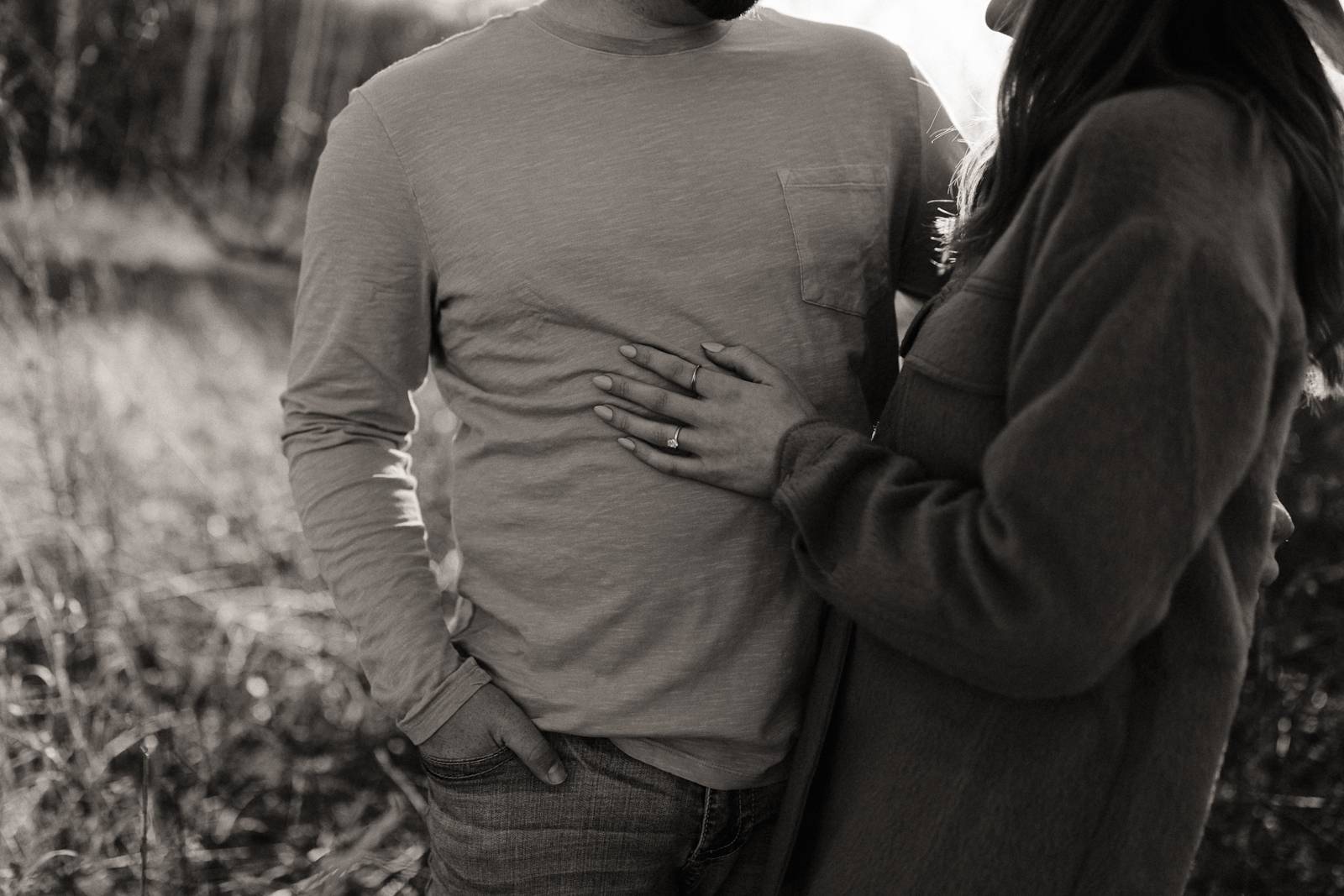 ENGAGEMENT DATE: 12/21/21
ENGAGEMENT SESSION DATE: 4/11/22
WEDDING DATE: 11/05/22
HOW DID YOU MEET? We went to the same high school. Acea was a junior, and I was a freshman. I would message him "good game" after his football games, and finally, he started showing some interest, lol. He started a game against me on Trivia Crack (super embarrassing); basically, it is all history from there.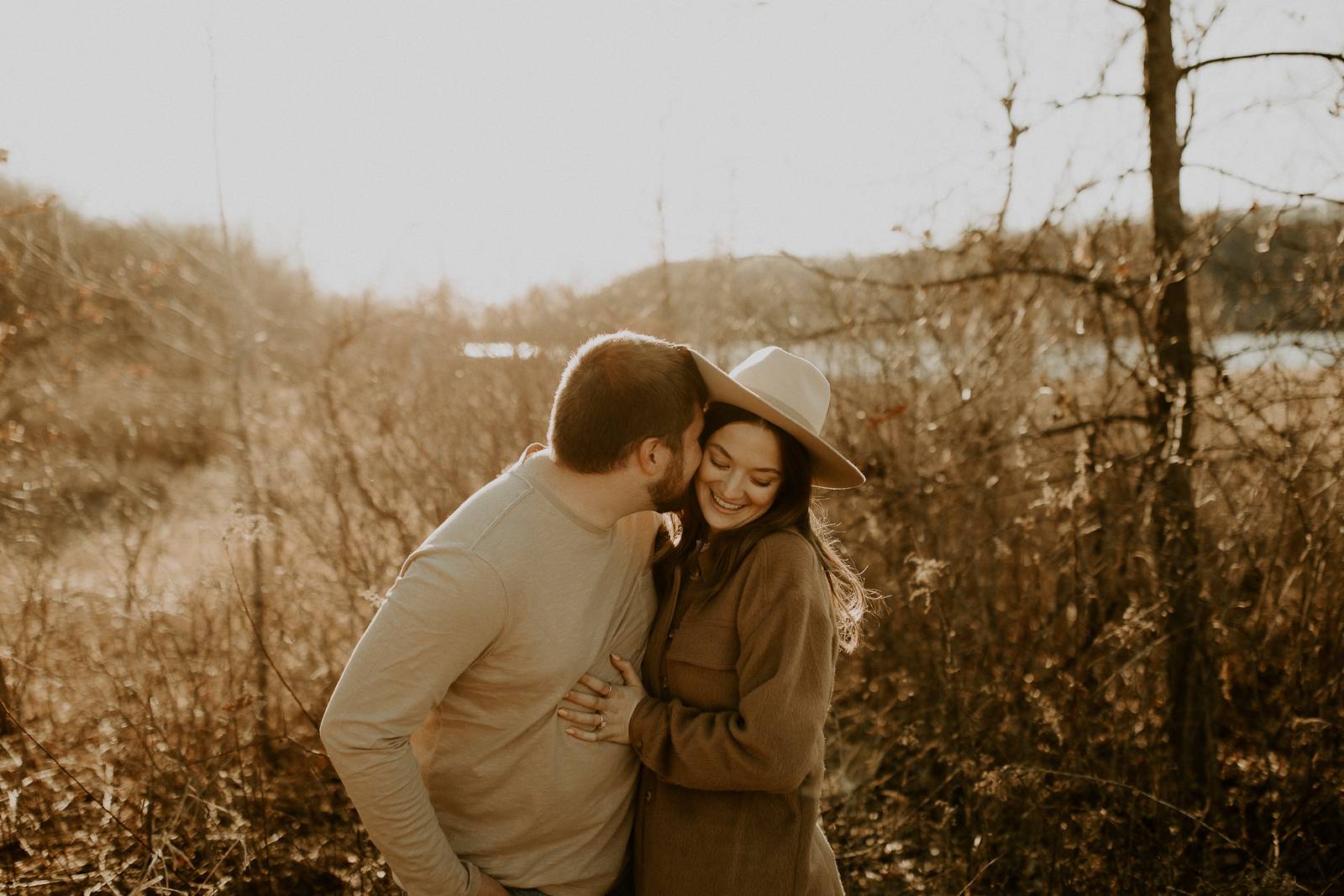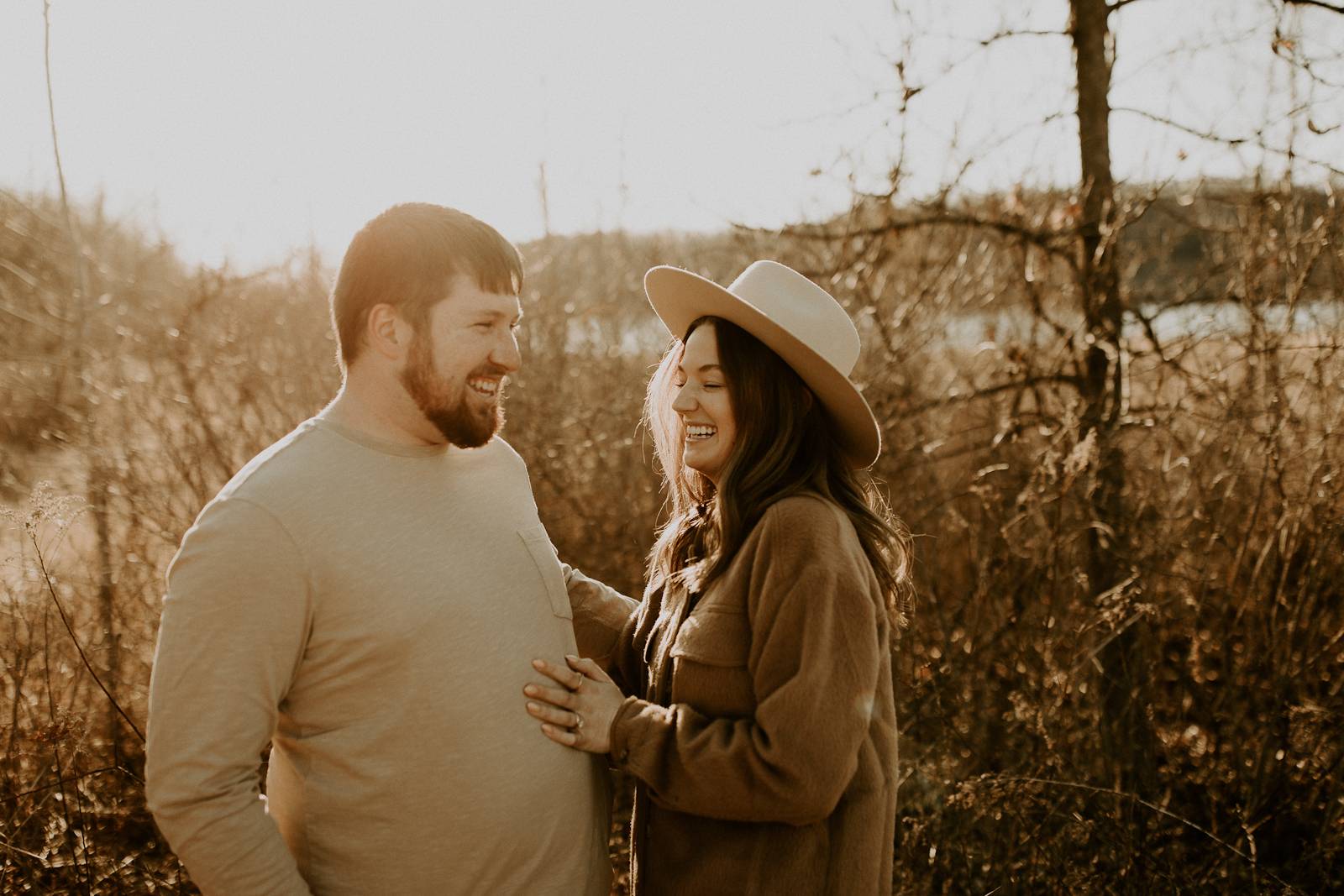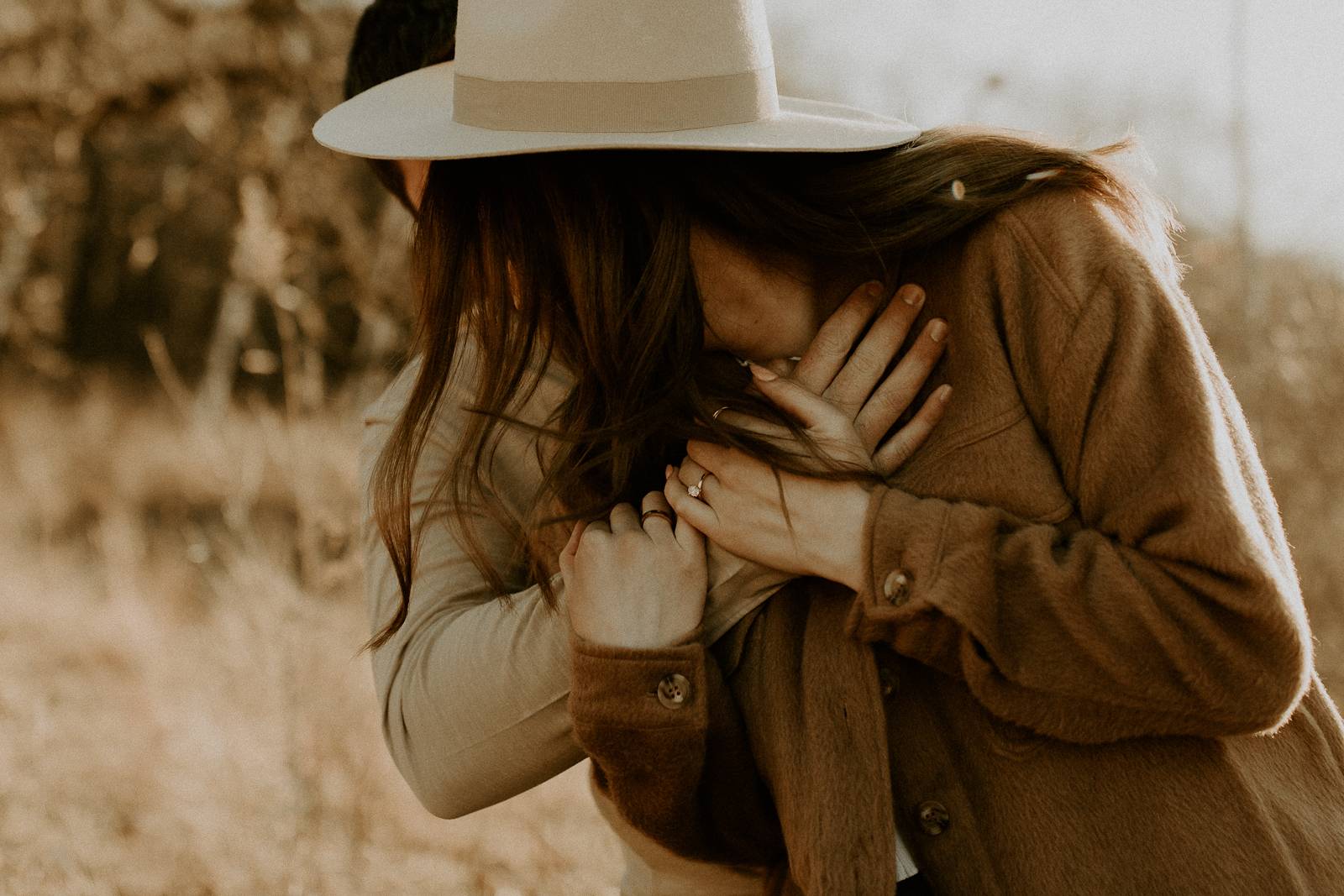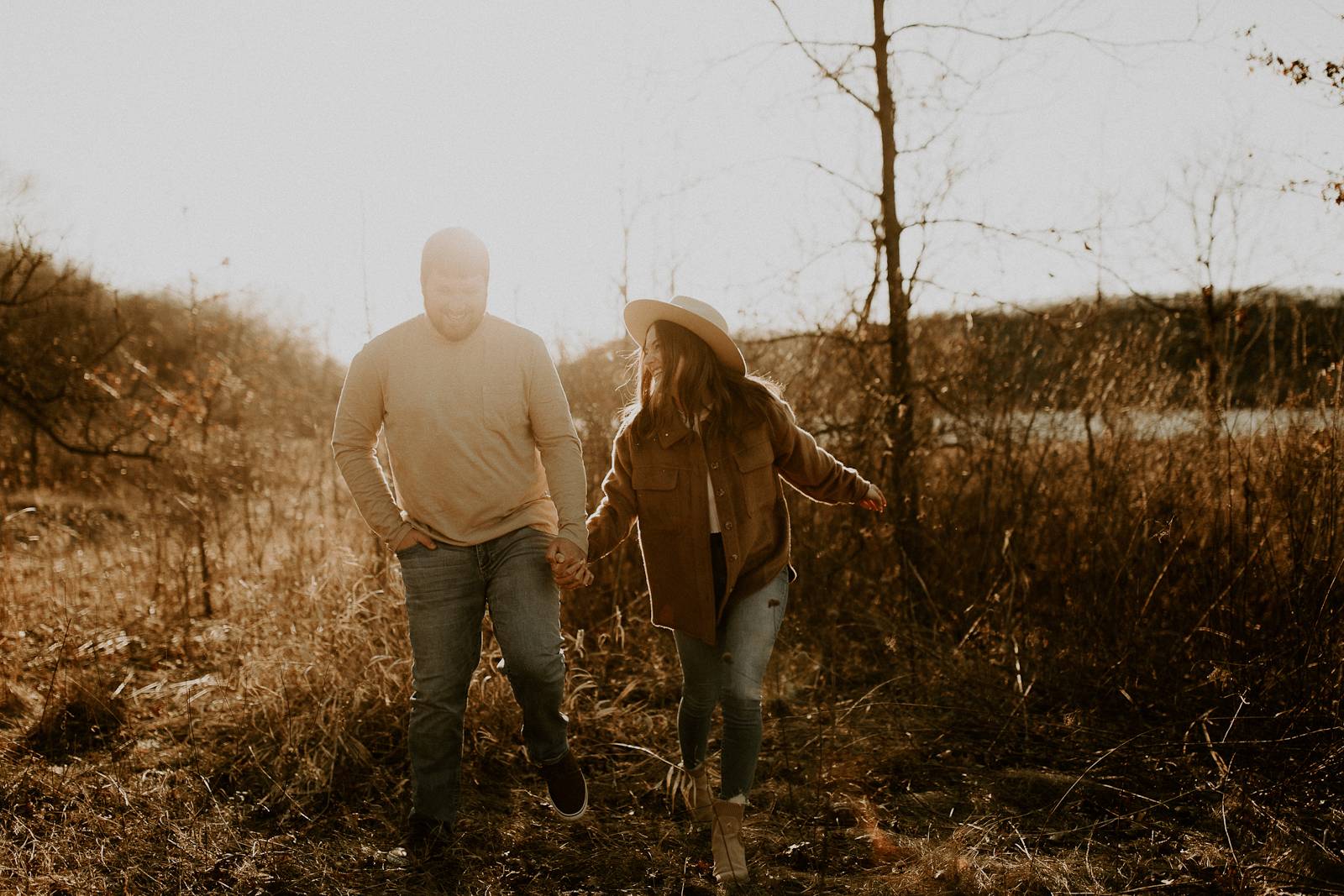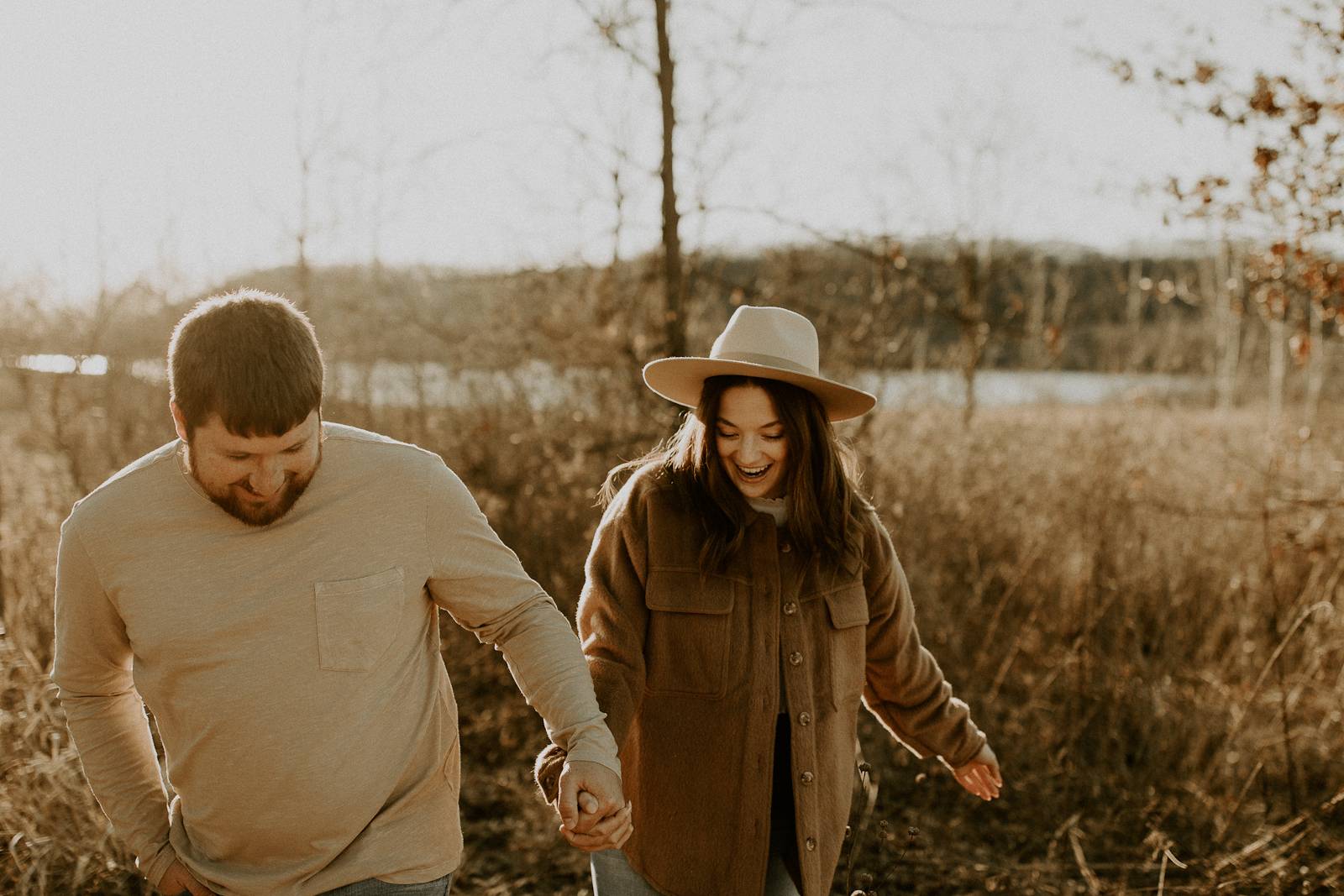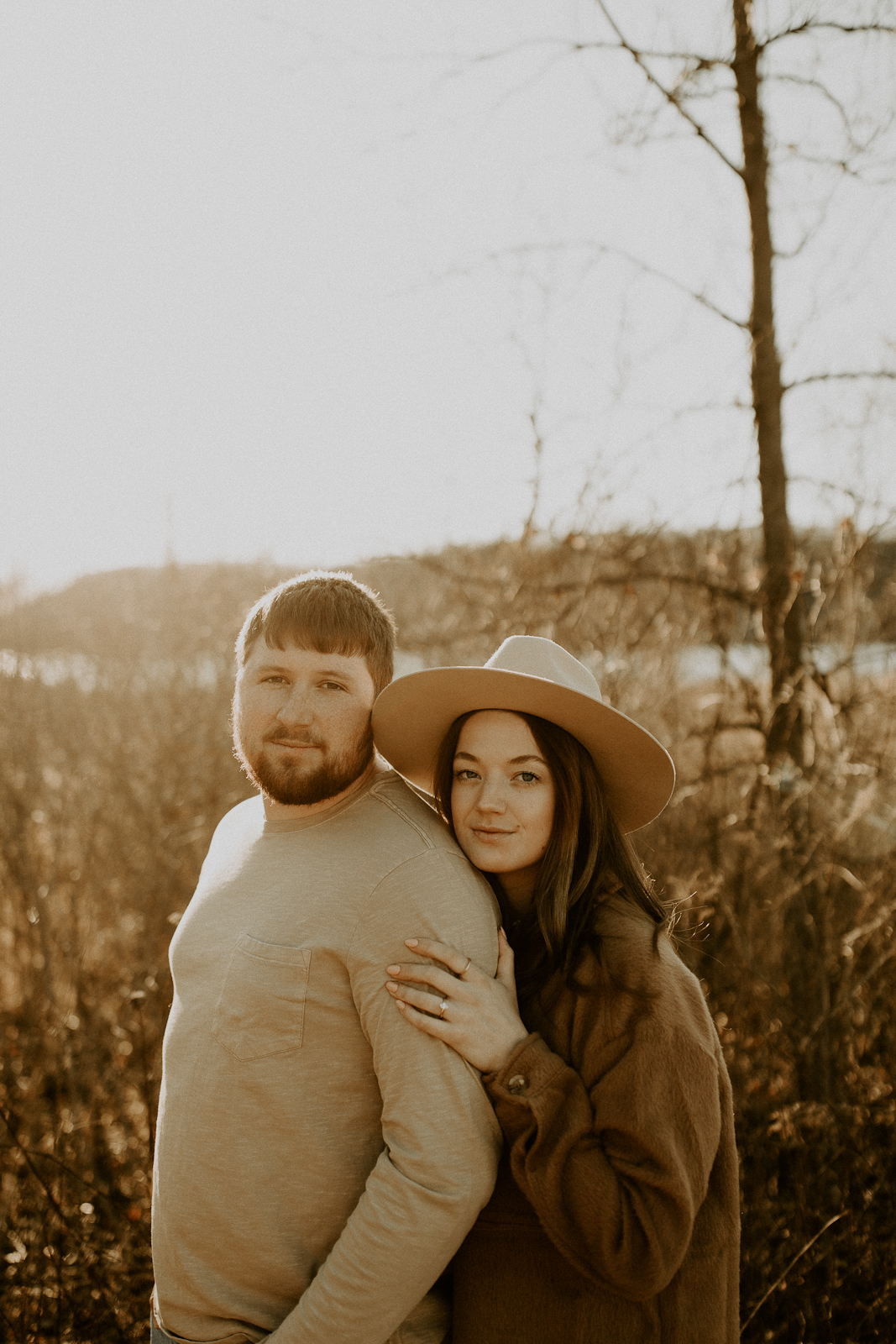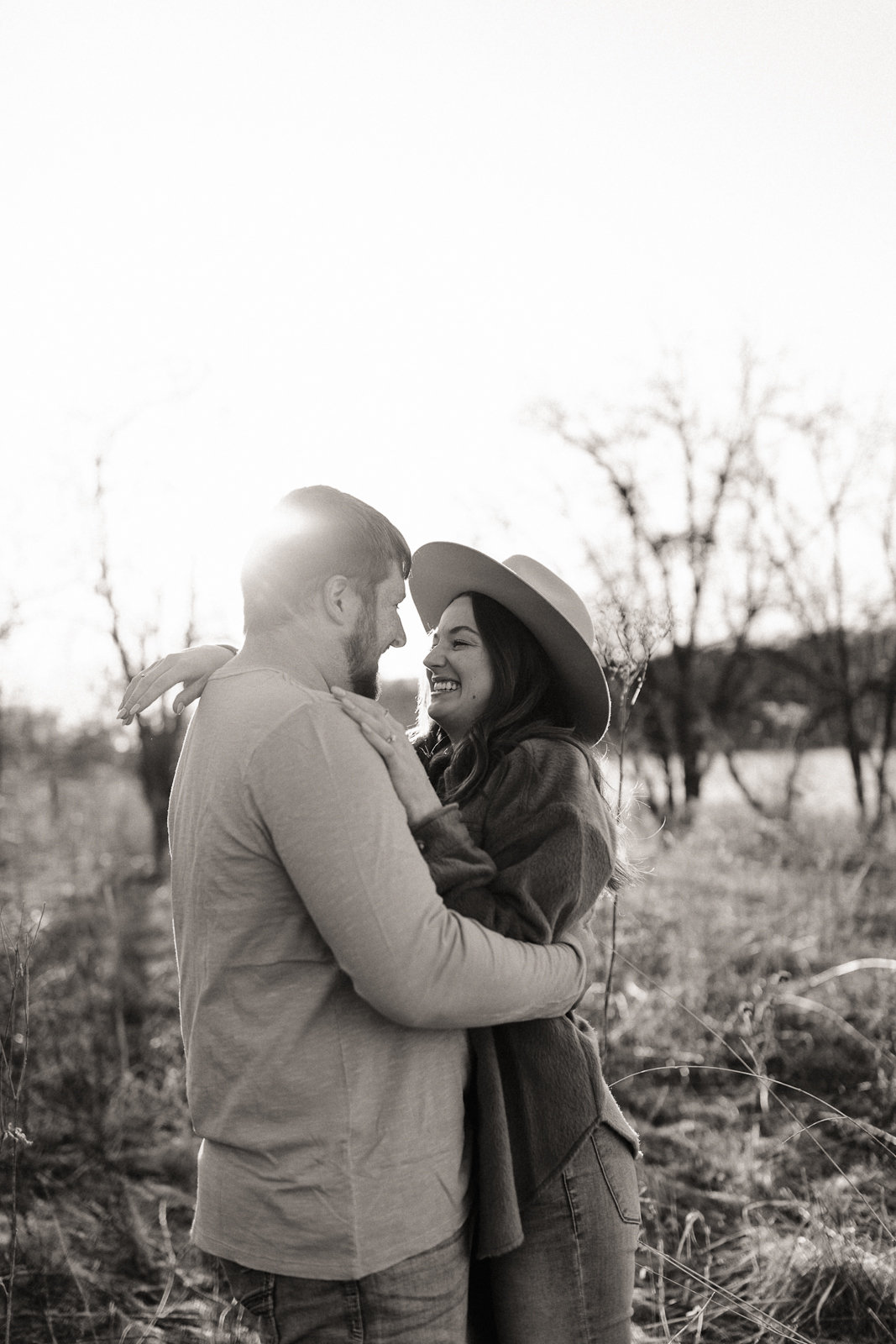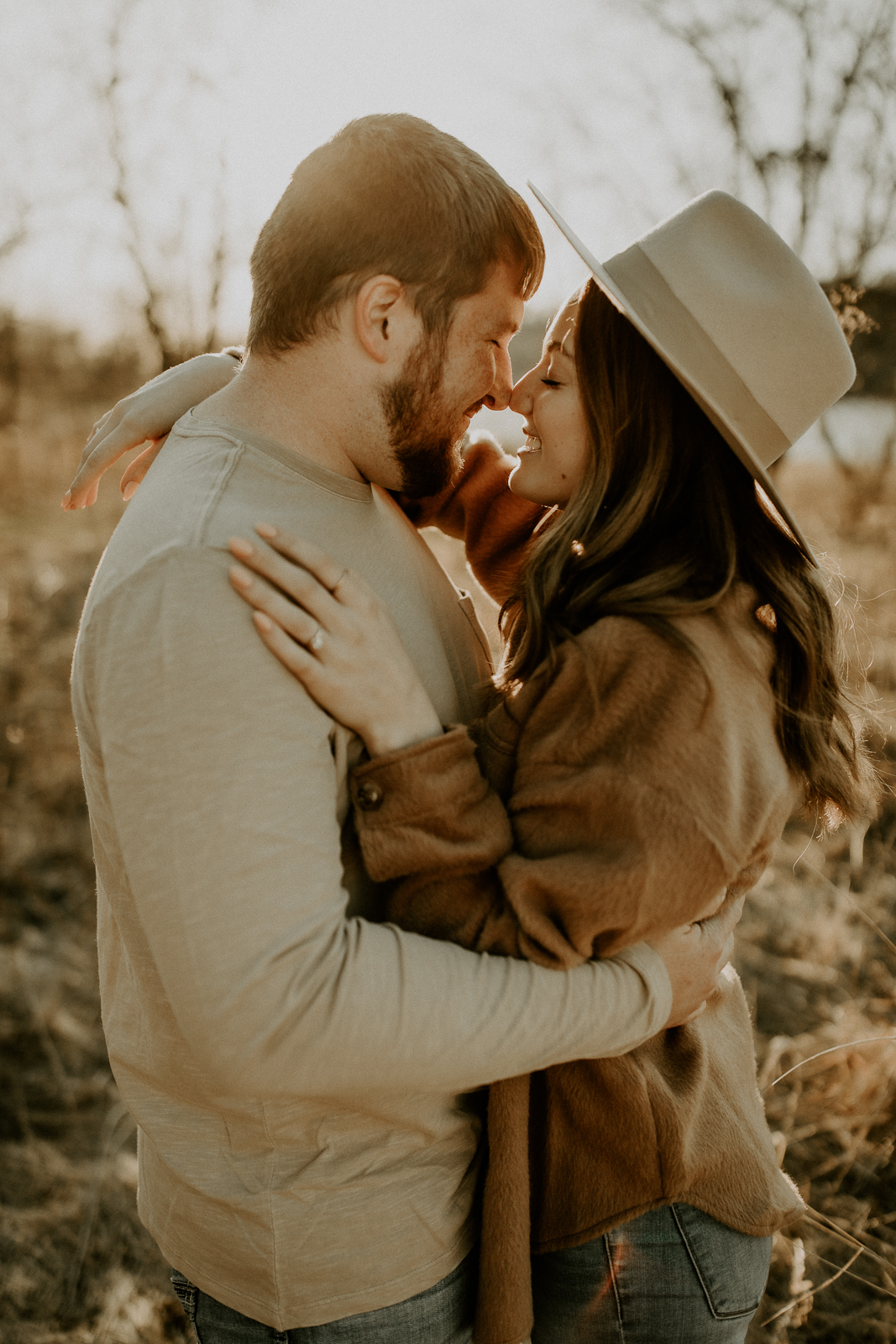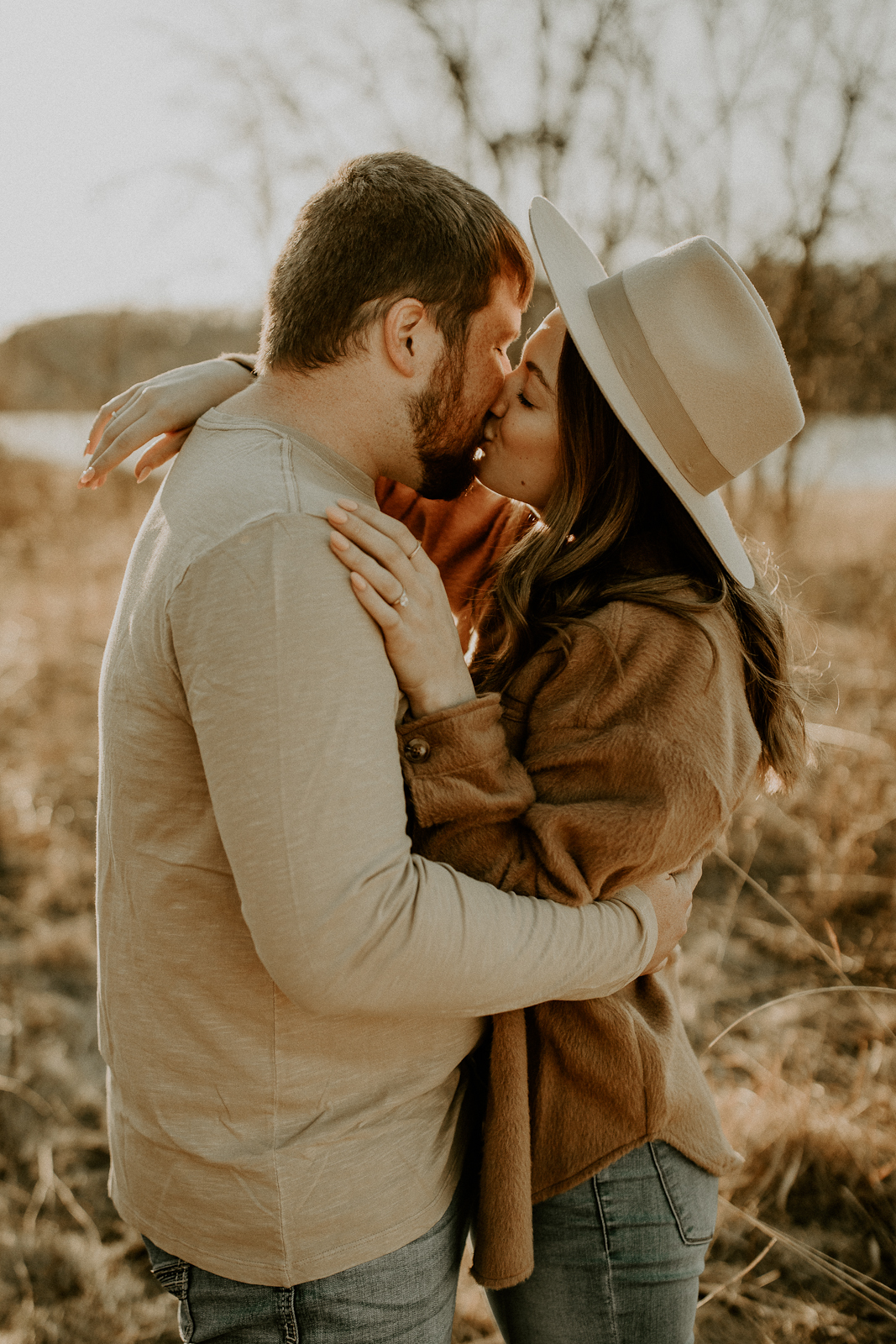 TELL US ABOUT YOUR PROPOSAL: Neither of us like being the center of attention, so we always knew our engagement would be intimate. It was our 7-year dating anniversary. We were in my bedroom getting ready for dinner, and just as I finished, Acea stood me up, spun me around, and said, "you're so beautiful, but you're missing one thing..." and pulled out the ring.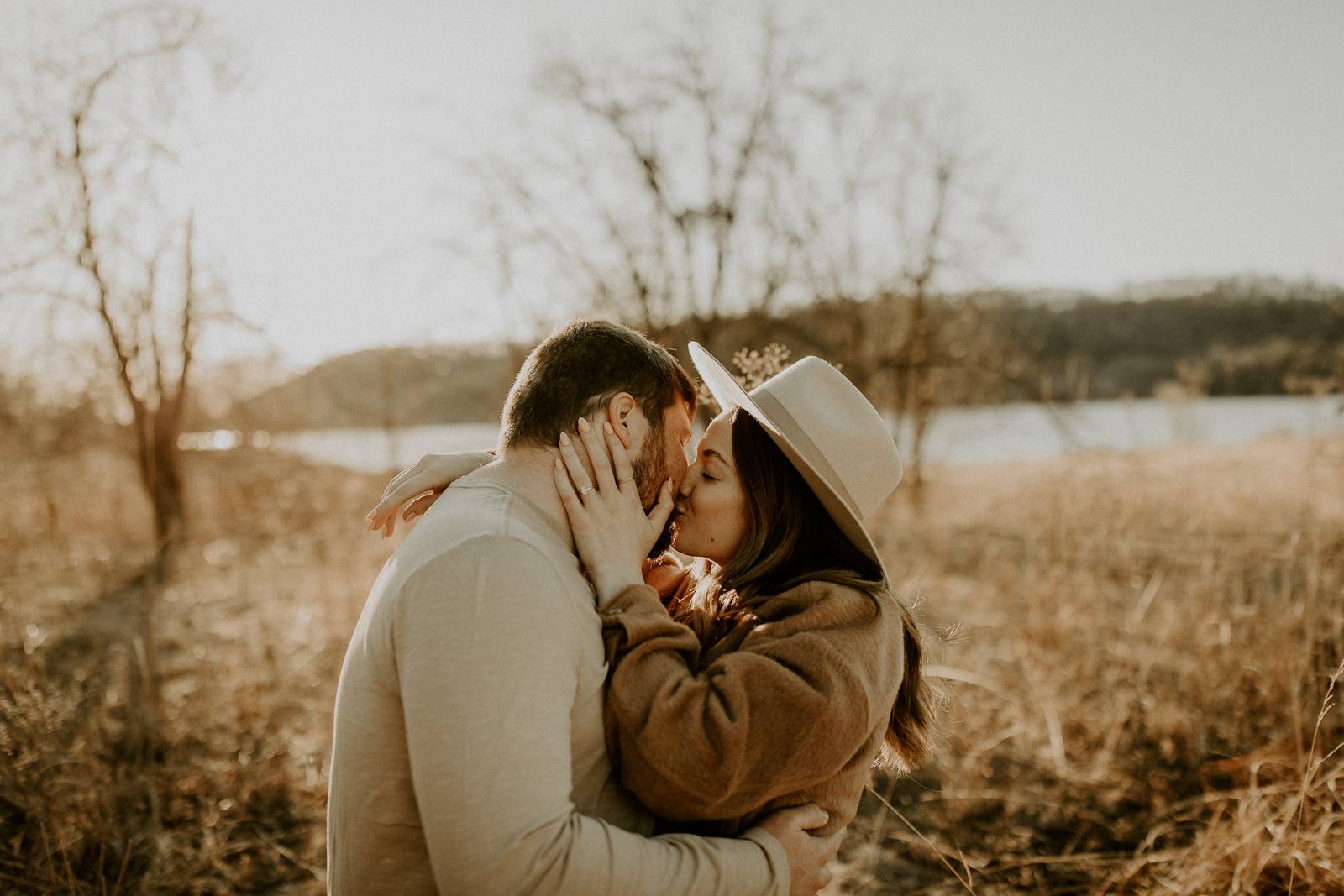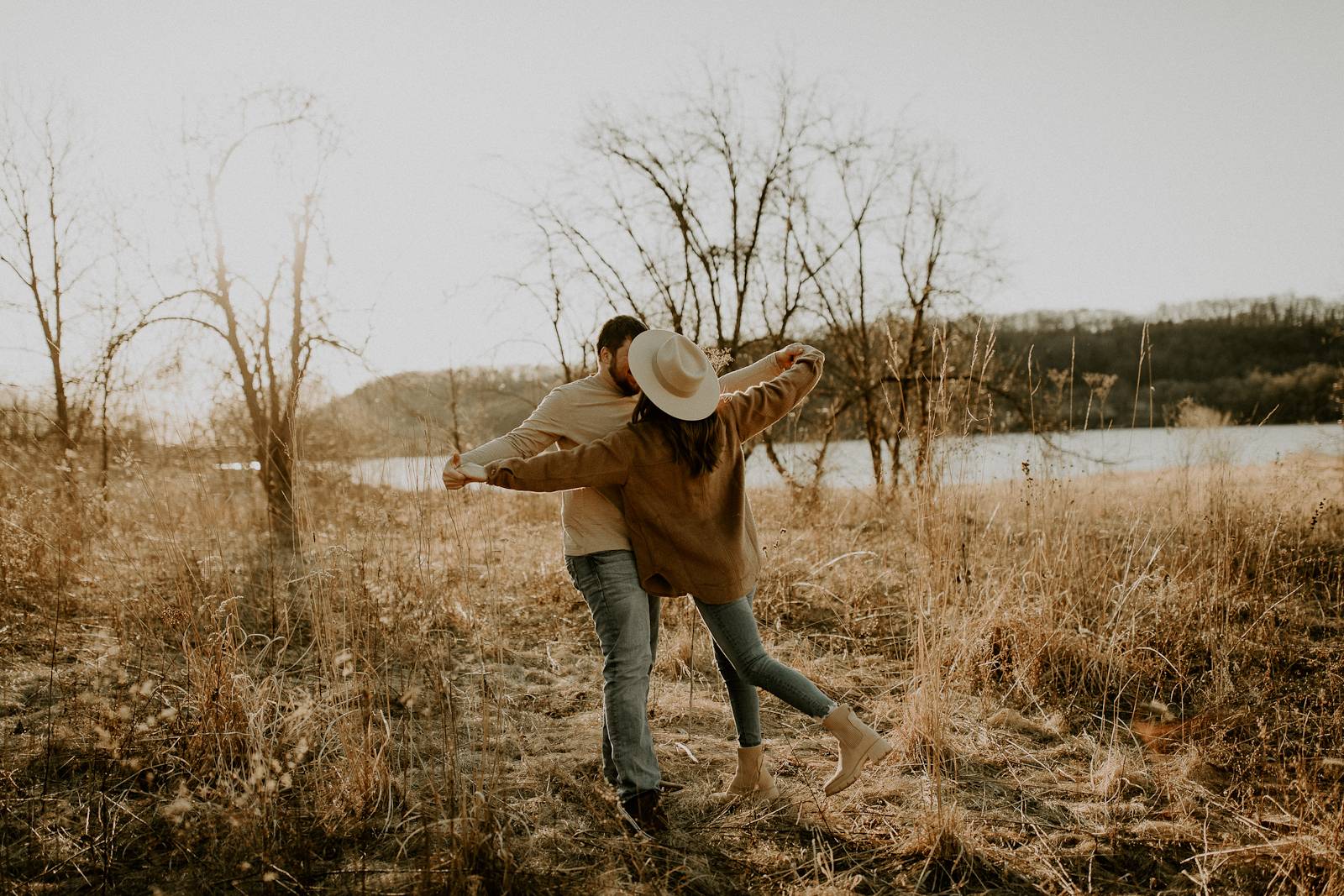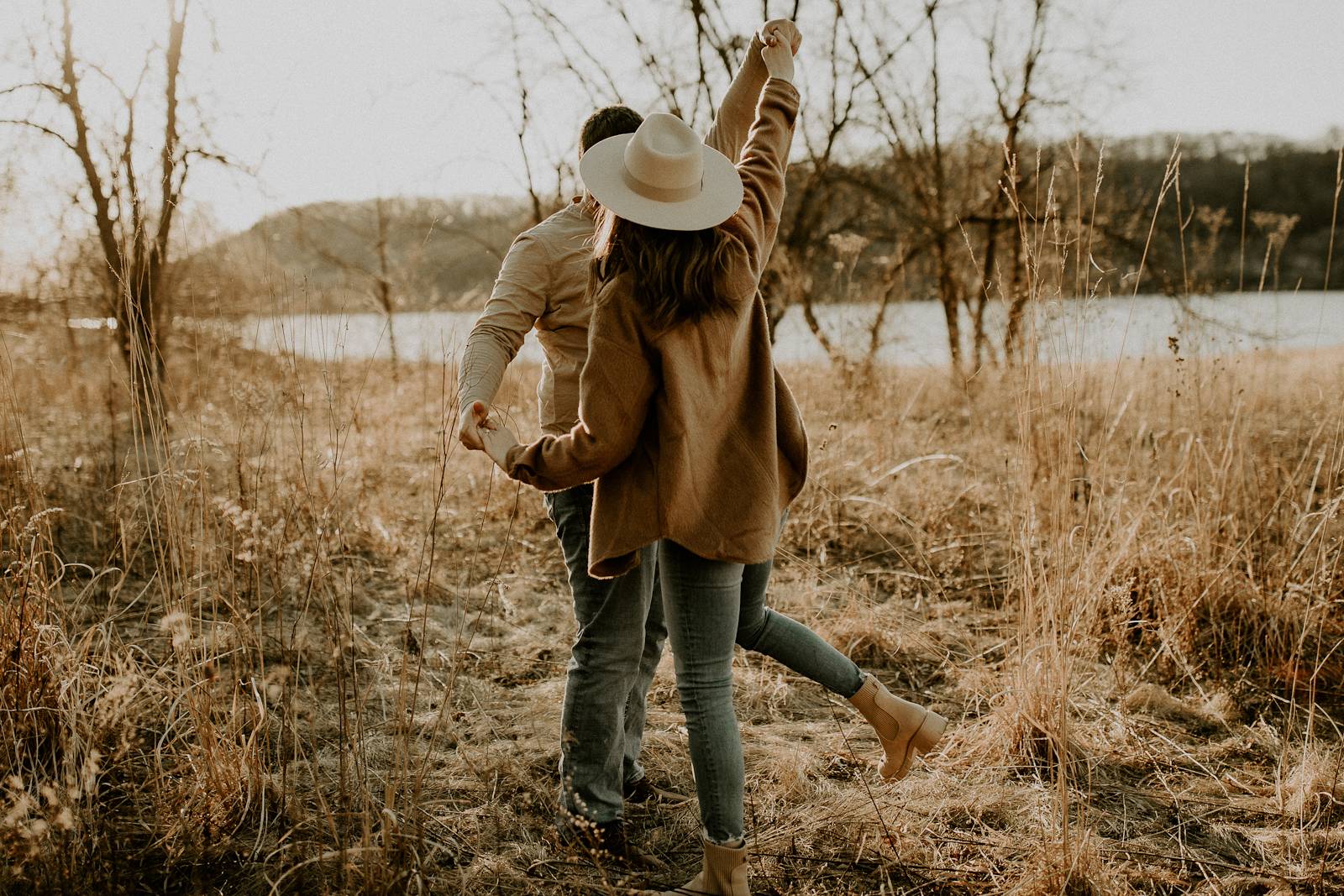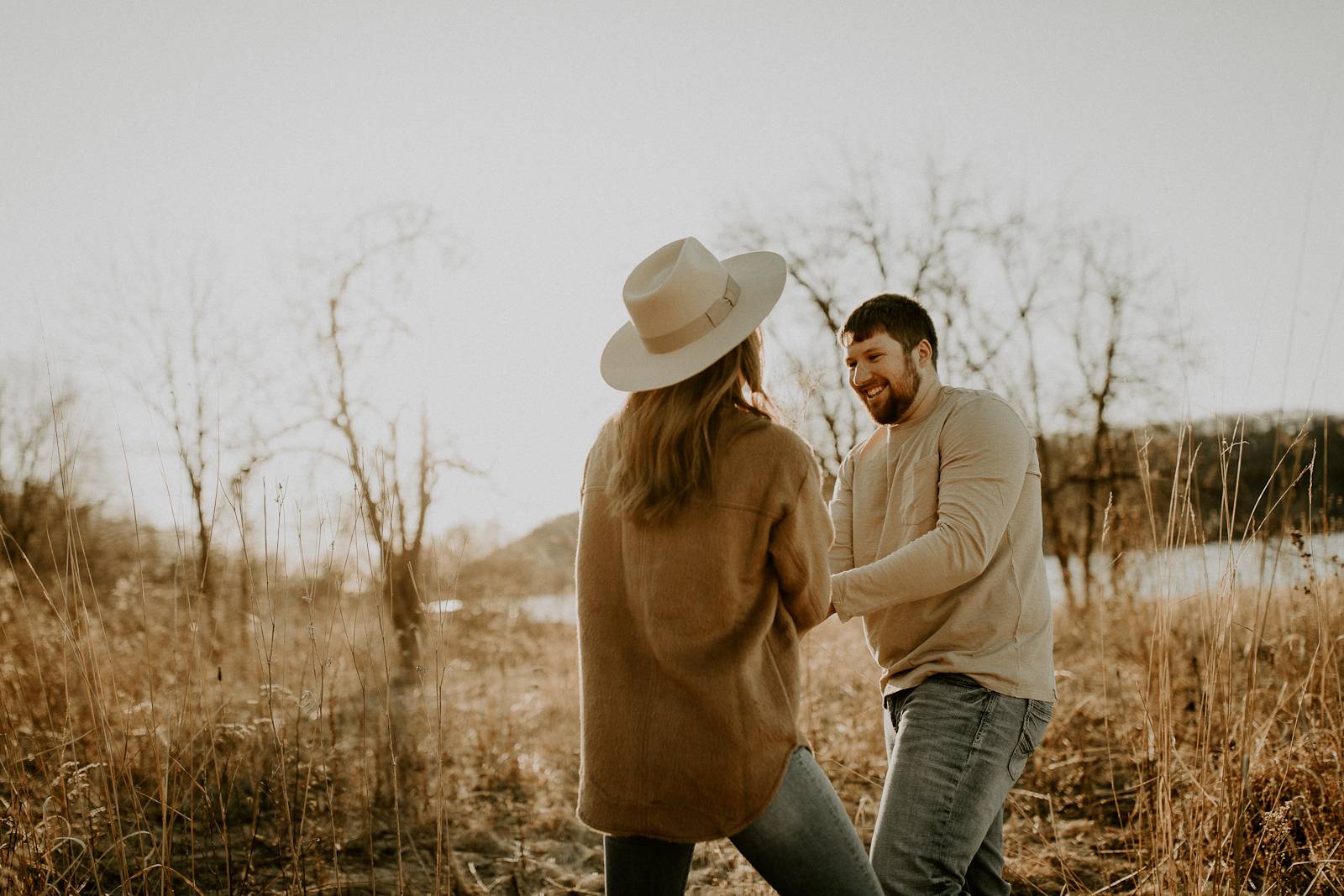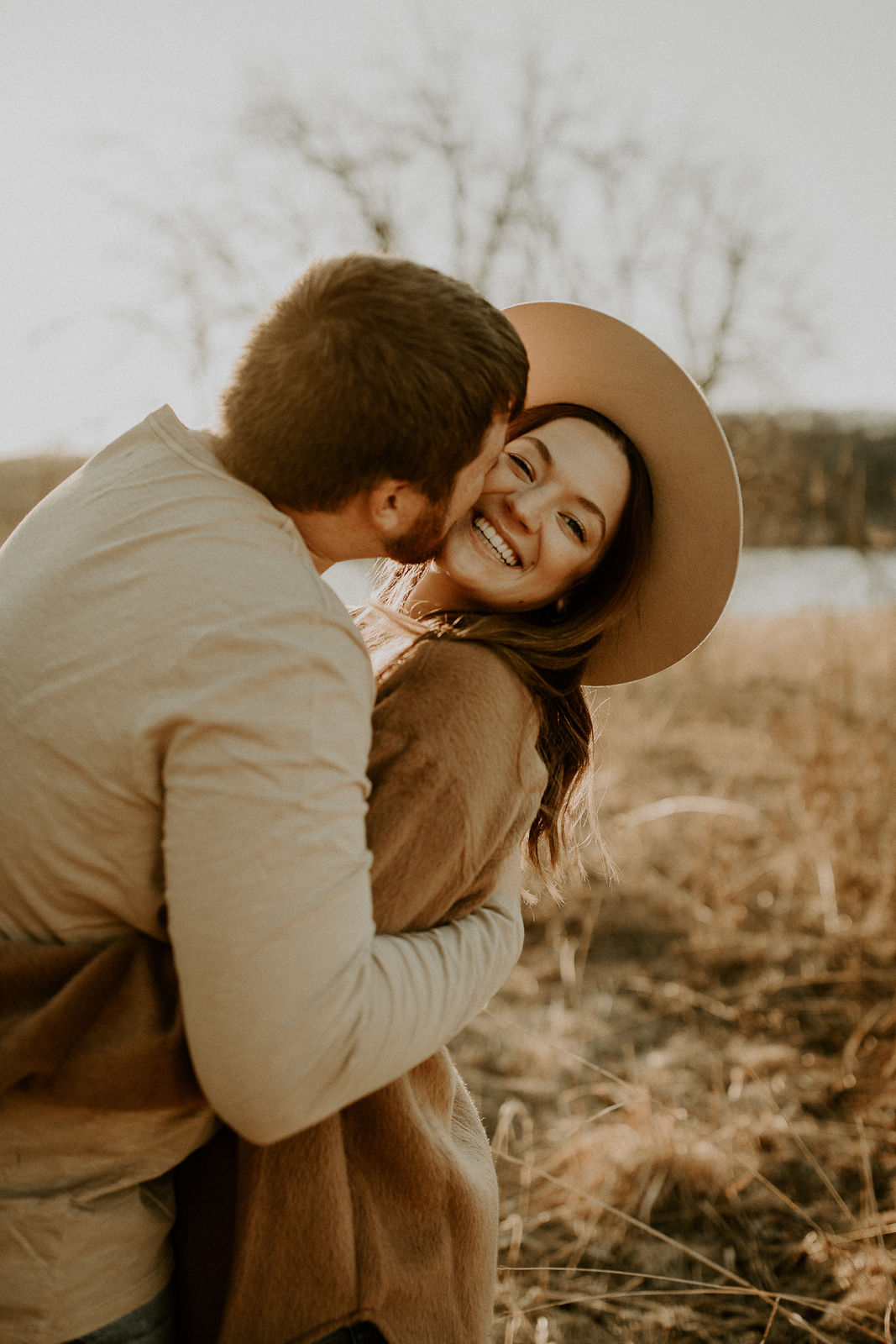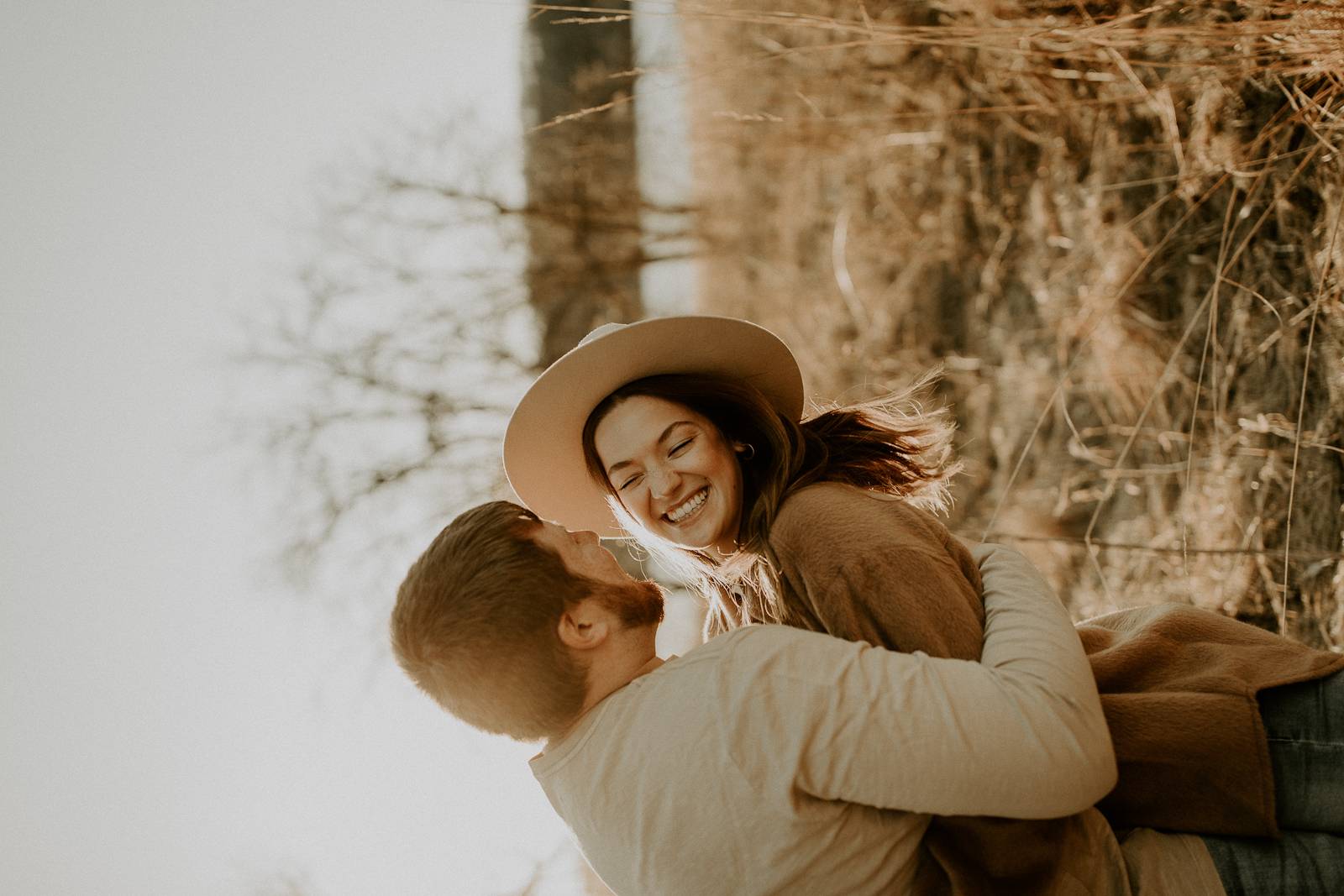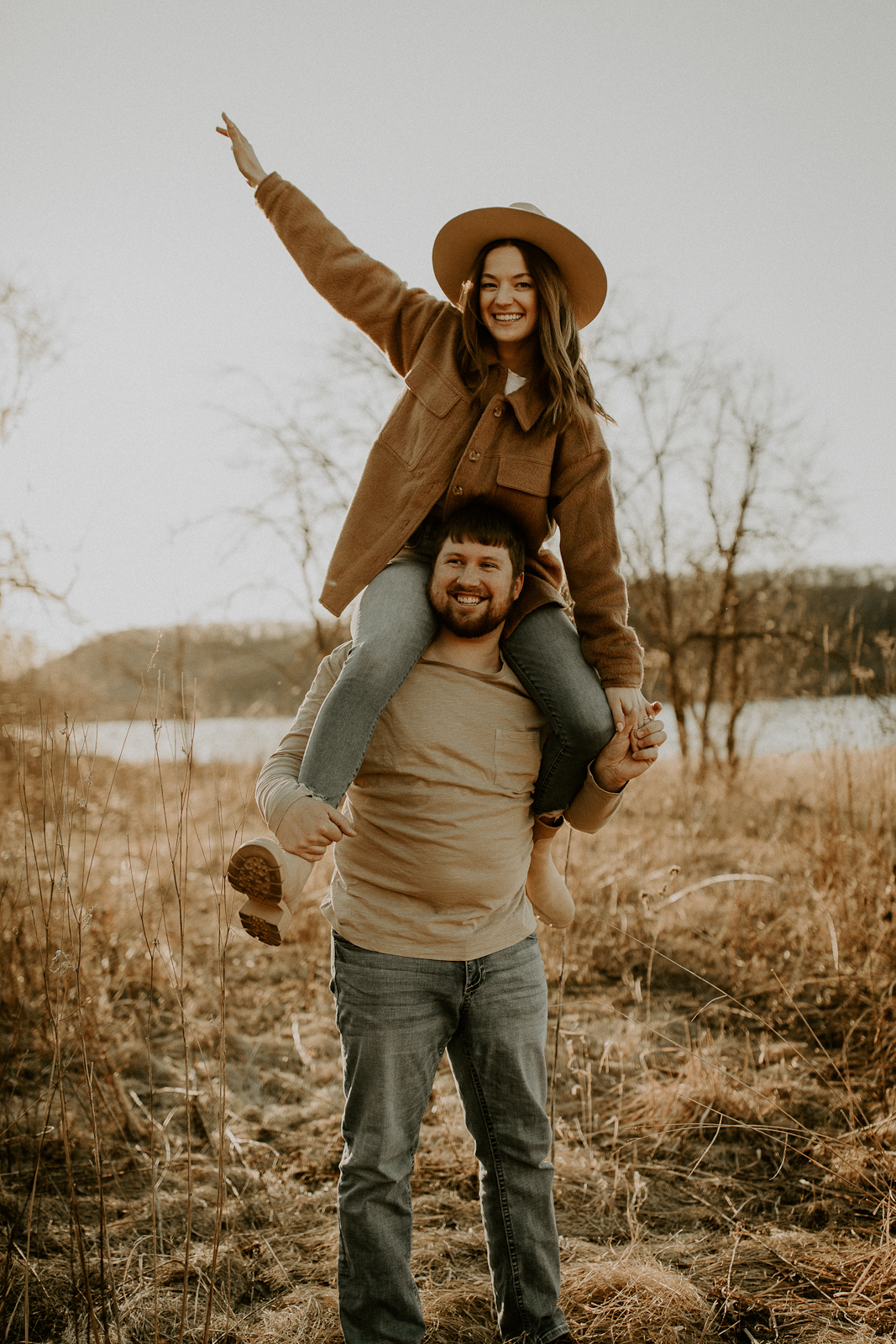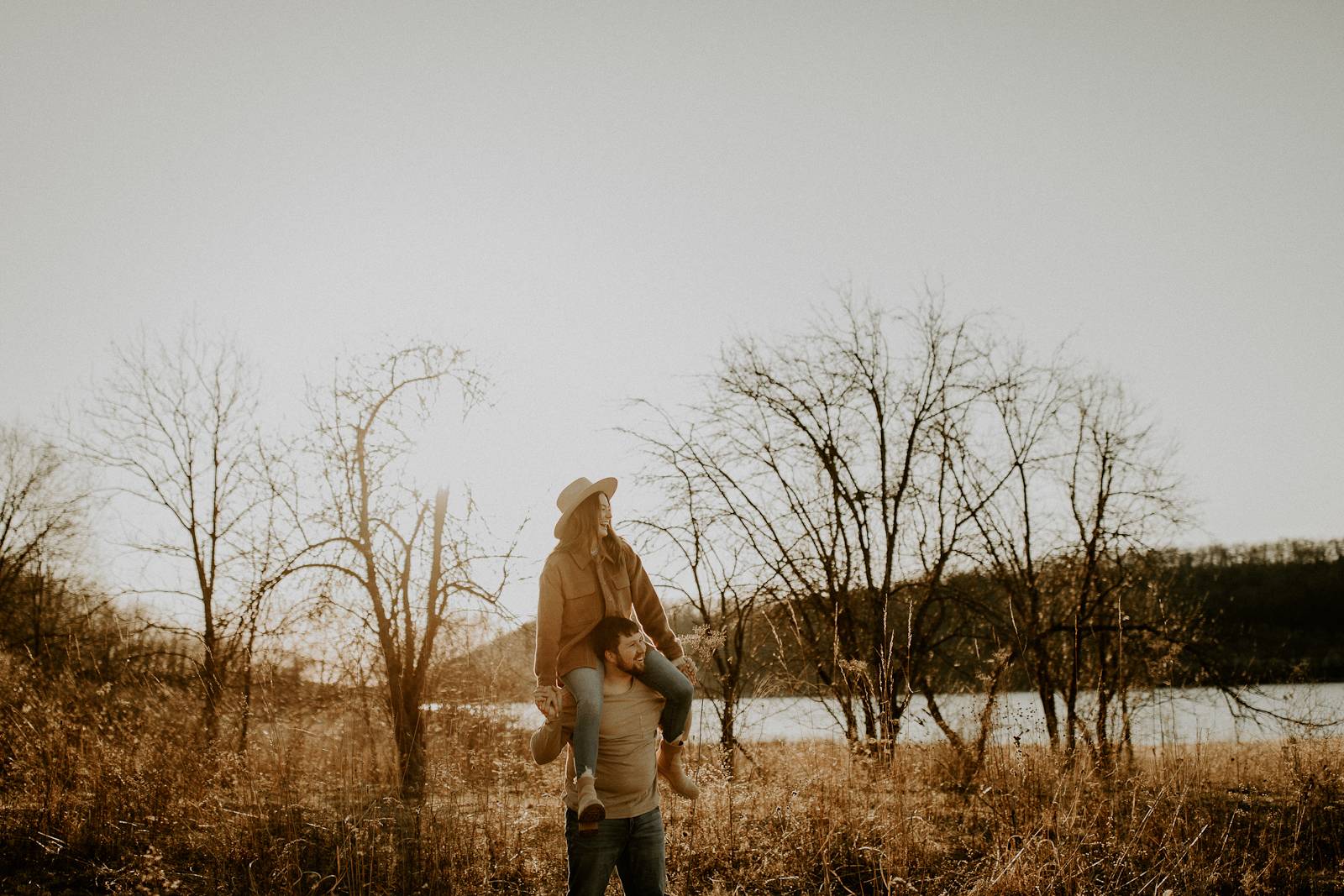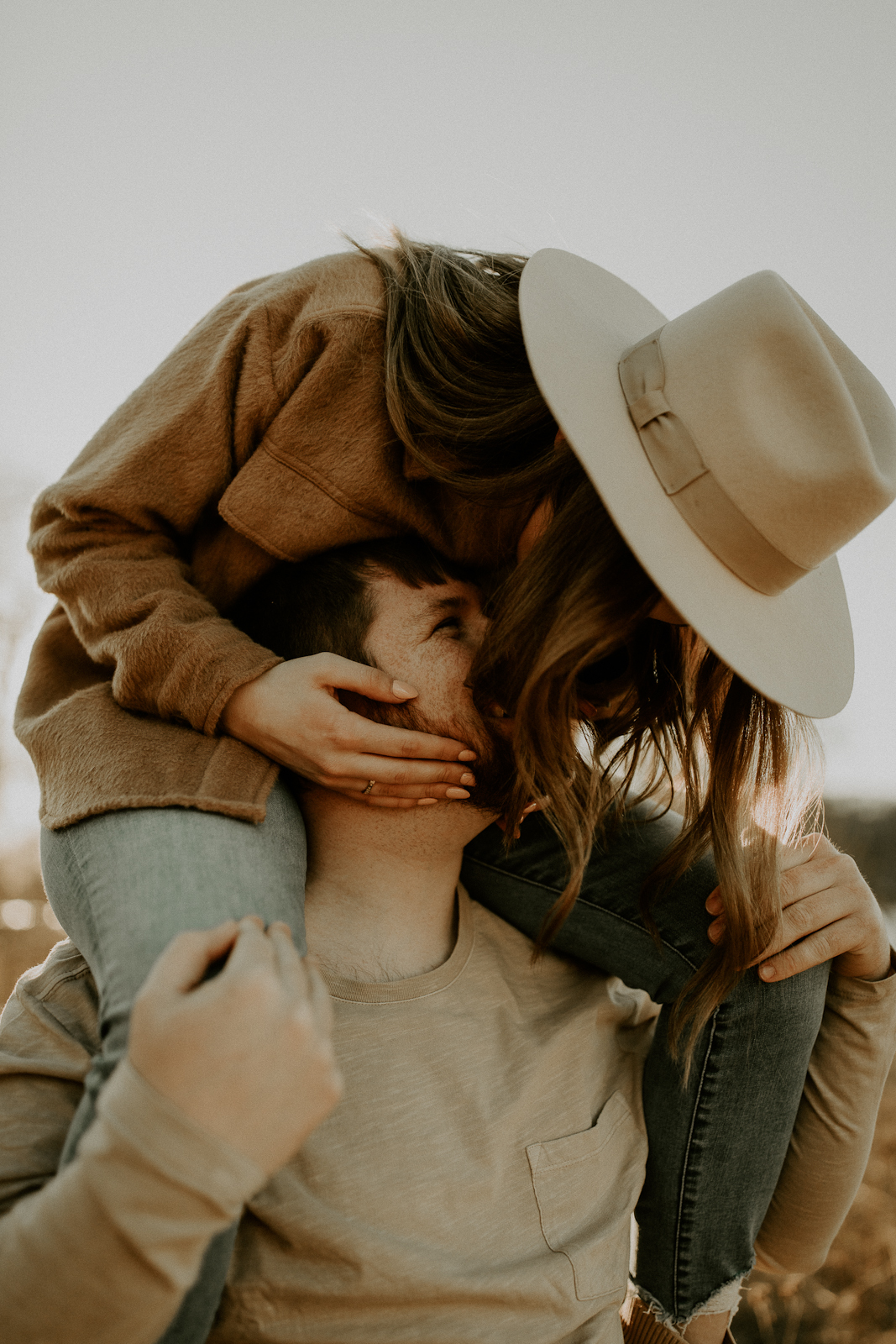 WHAT WAS YOUR VISION FOR YOUR ENGAGEMENT PHOTOS? Acea hates photos, so I really wanted the vibe to be us having fun and authentically capturing our relationship.
HOW DID YOU CHOOSE THE LOCATION OF YOUR SESSION? We didn't have any ideas, so we gave Alicia at Copper Antler Photography creative freedom!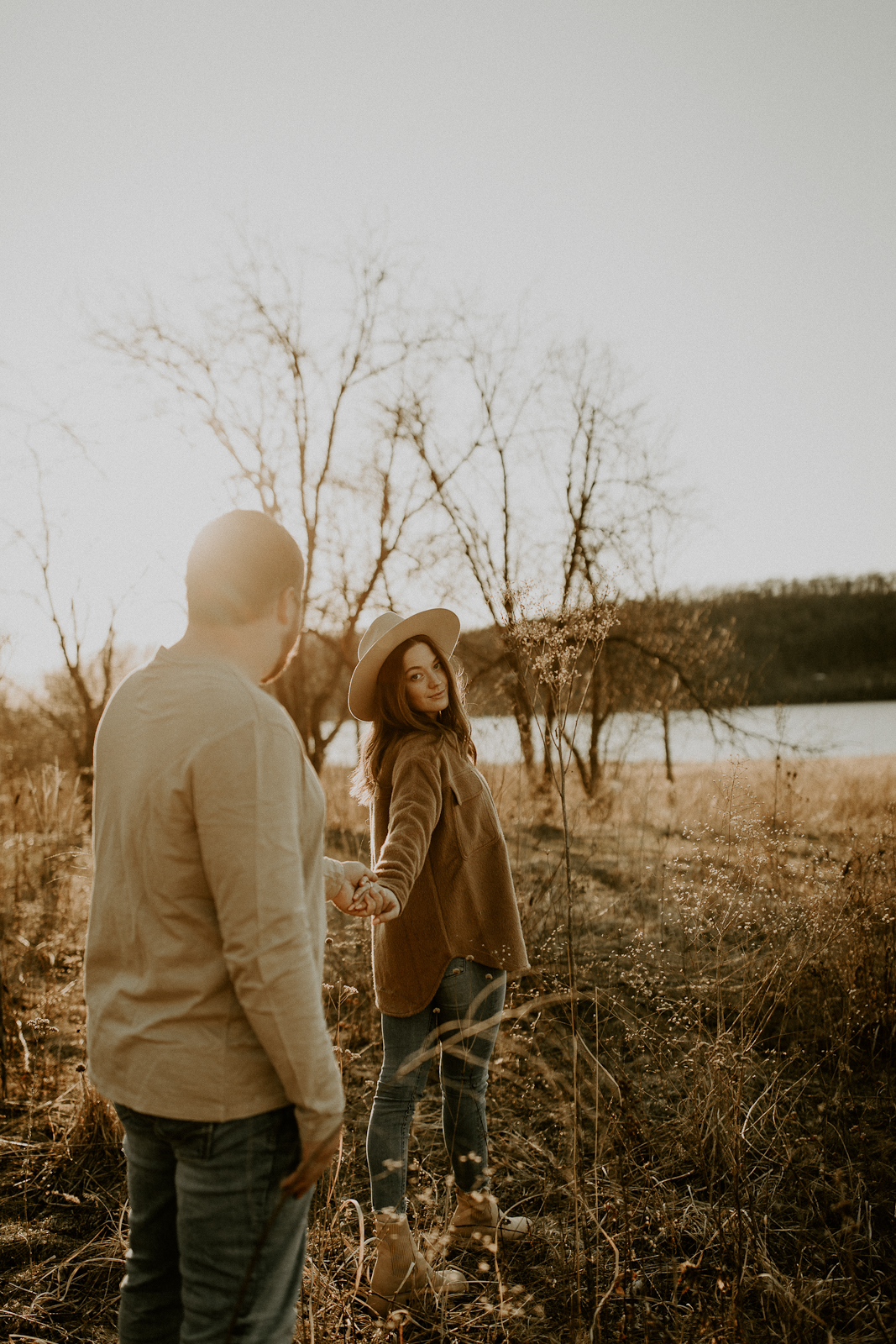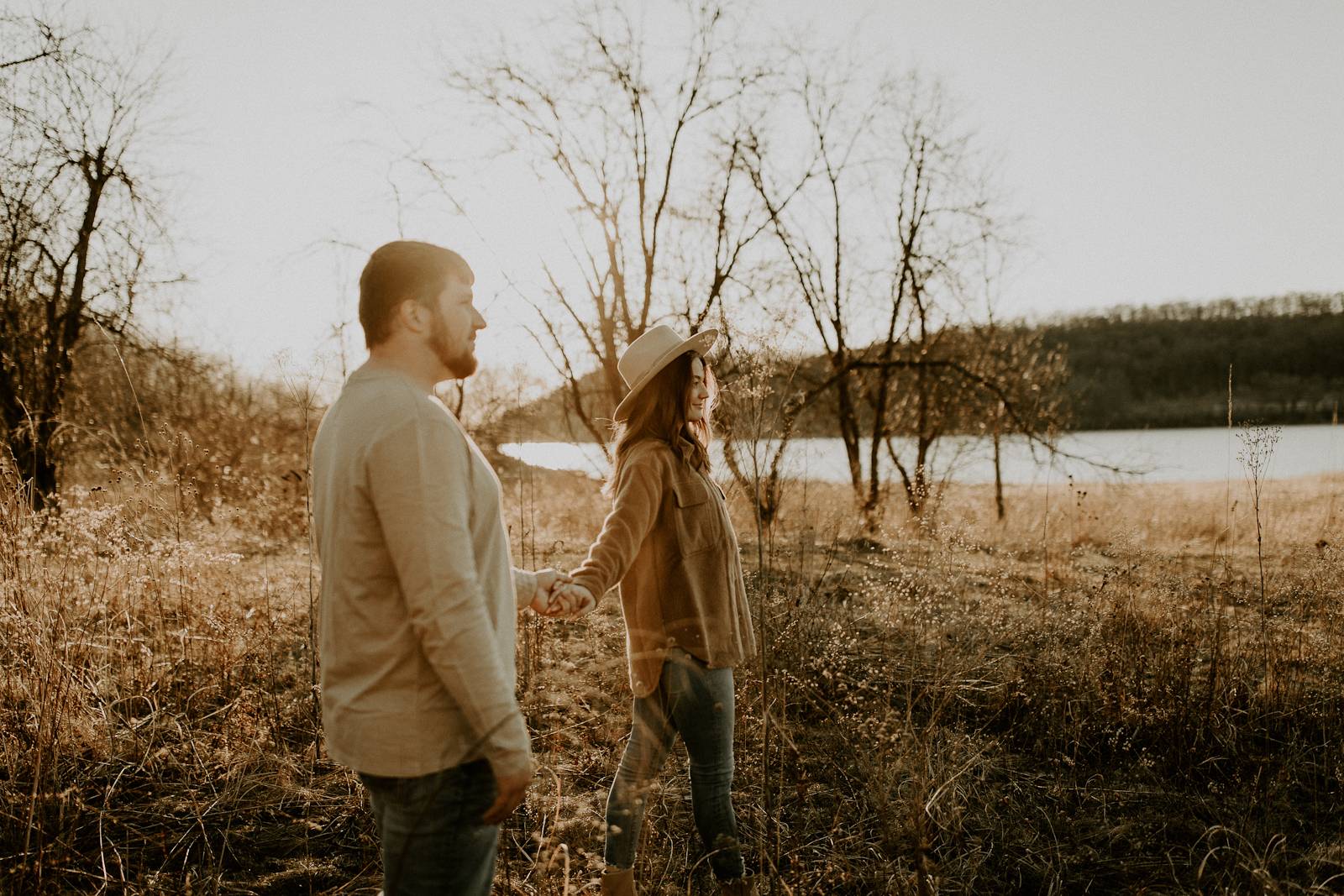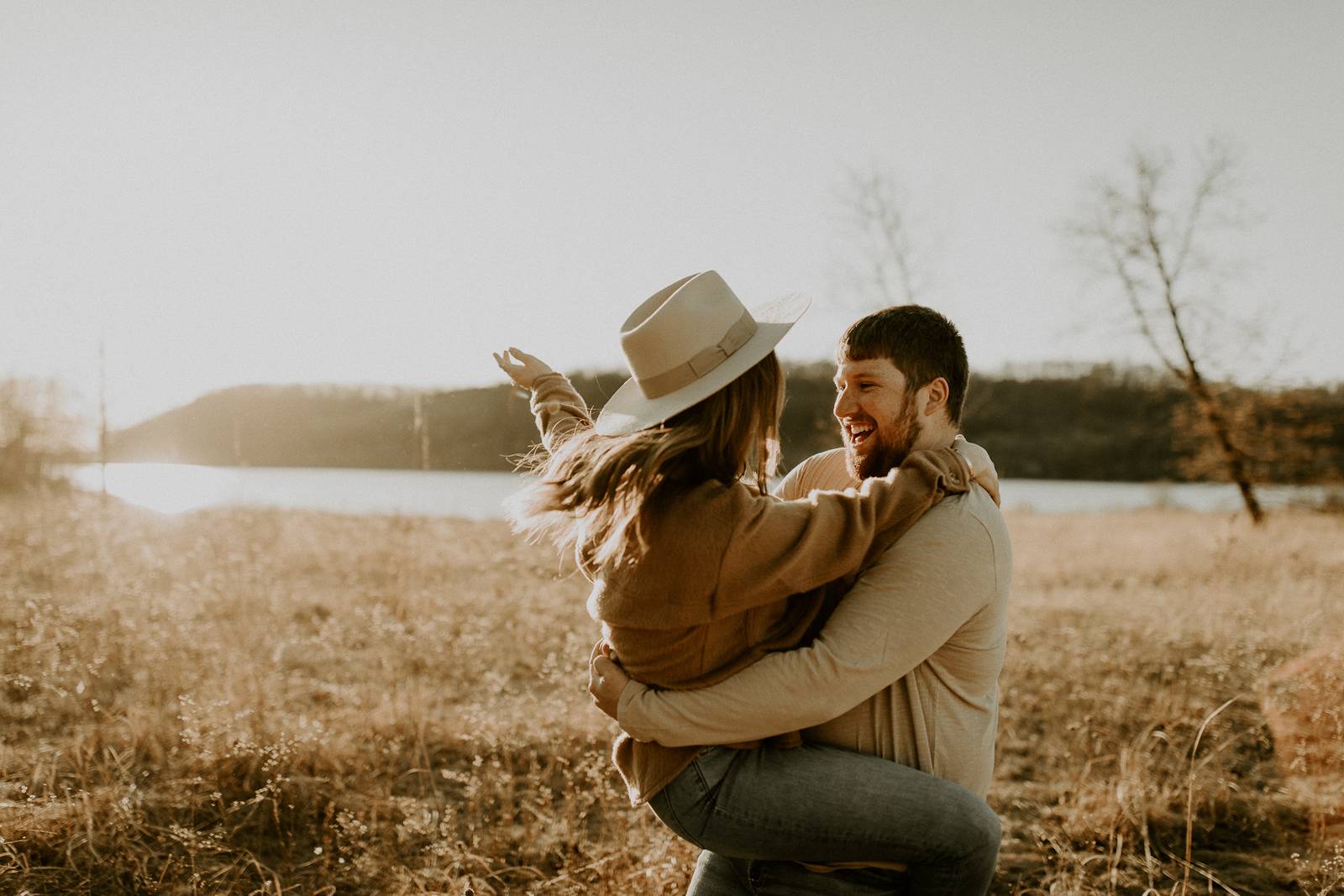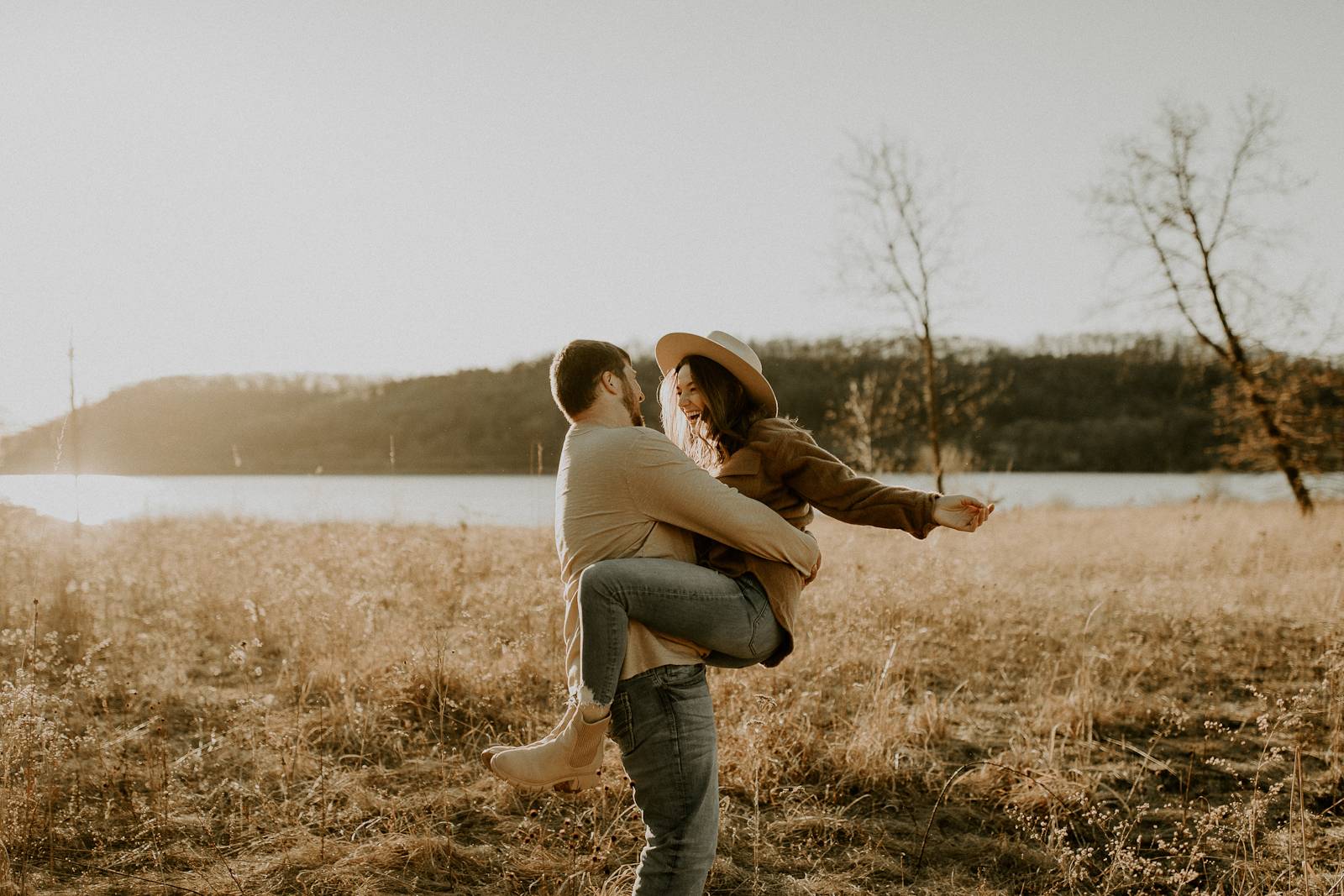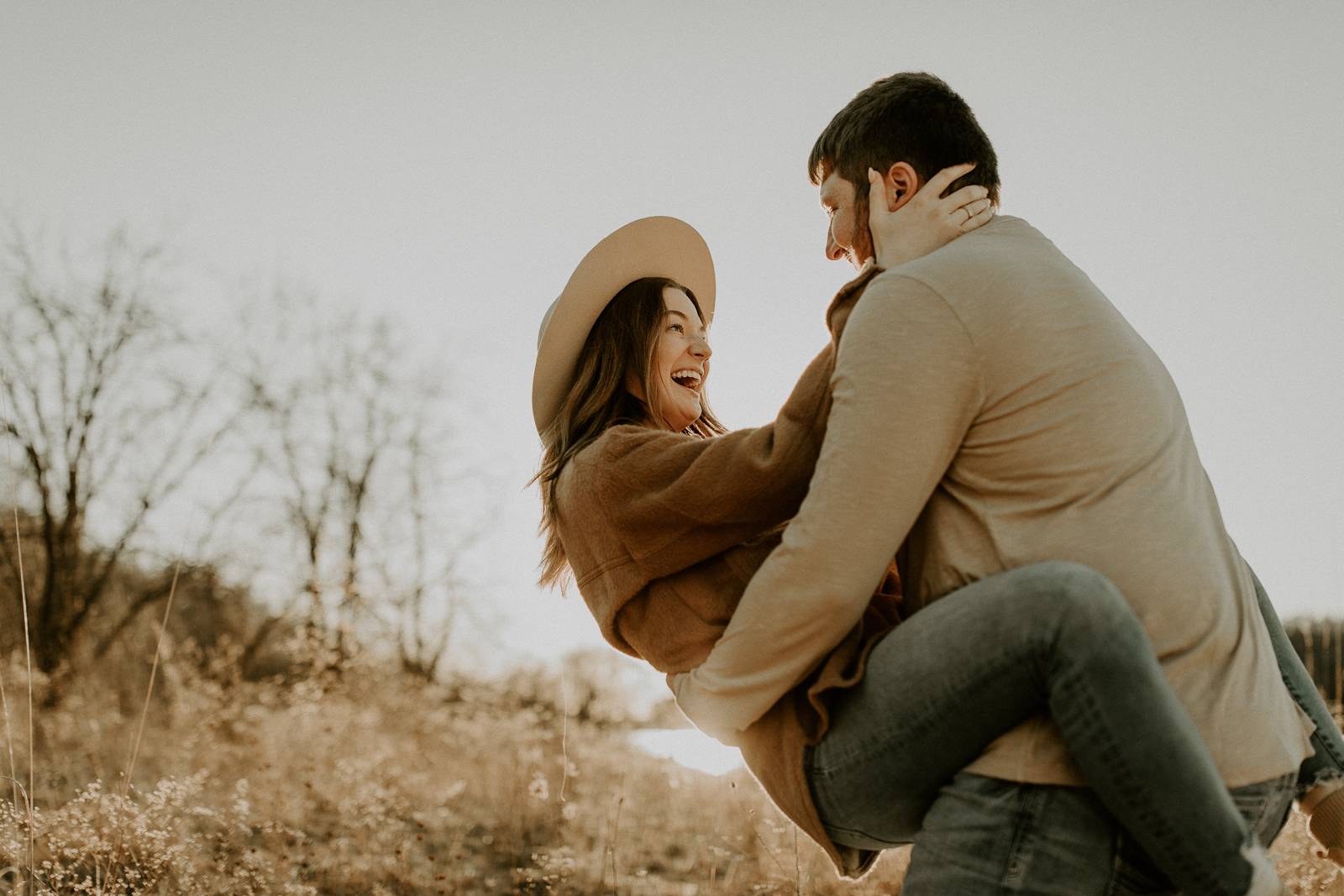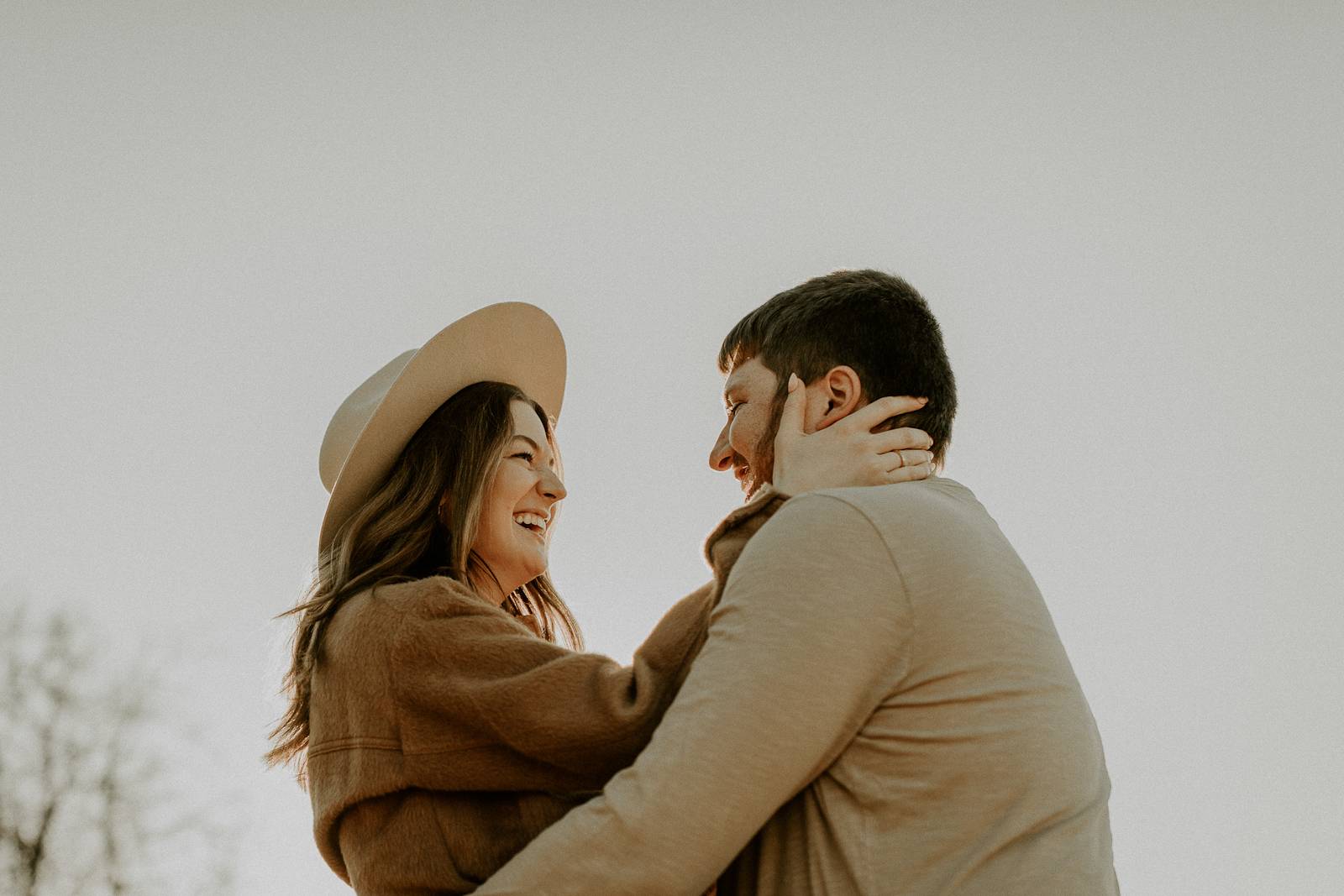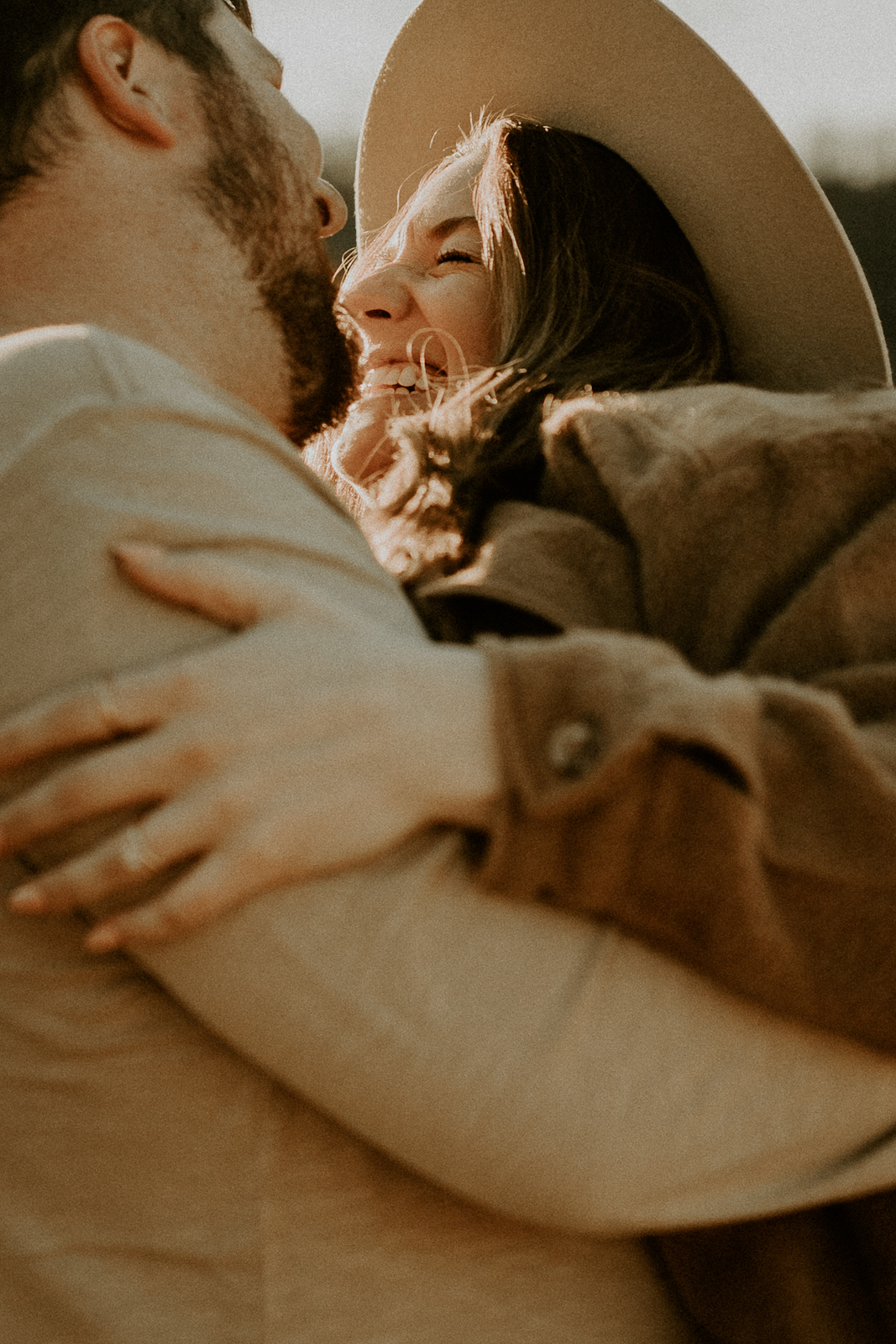 WHAT IS THE INSPIRATION/STYLE/THEME FOR YOUR WEDDING? Our wedding is very boho. I love warm tones and fall colors, so there will be lots of tan neutrals with some terracotta. Acea hasn't had strong opinions on the style of the wedding!
WHAT WEDDING DETAILS DO YOU HAVE PLANNED + WHAT HAS THE PLANNING JOURNEY LOOKED LIKE SO FAR? We mostly just have our vendors booked. We haven't gotten into the small details yet. The planning journey has been very low-key. So far, it has been way more fun than stressful, and I'm hoping to keep it that way.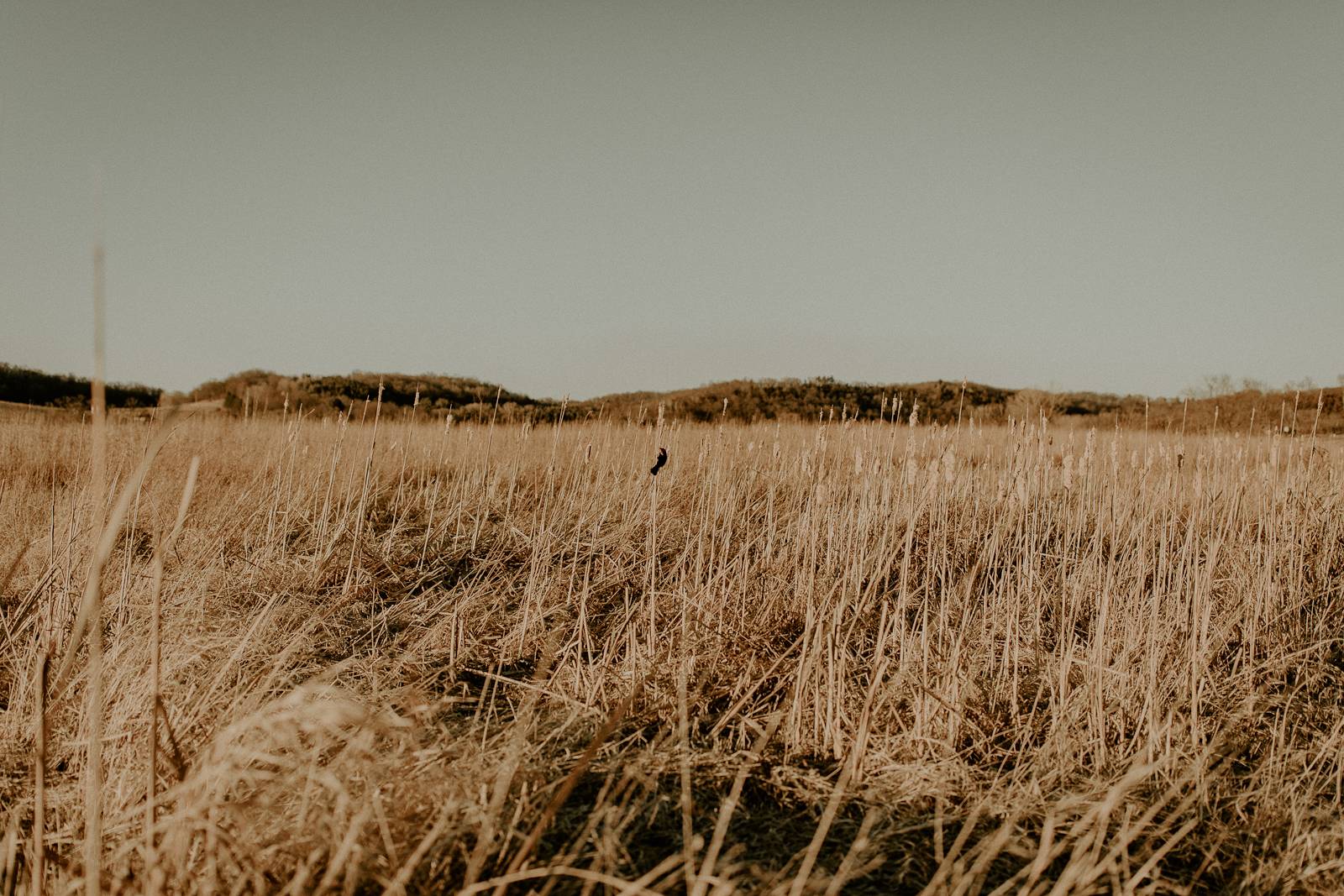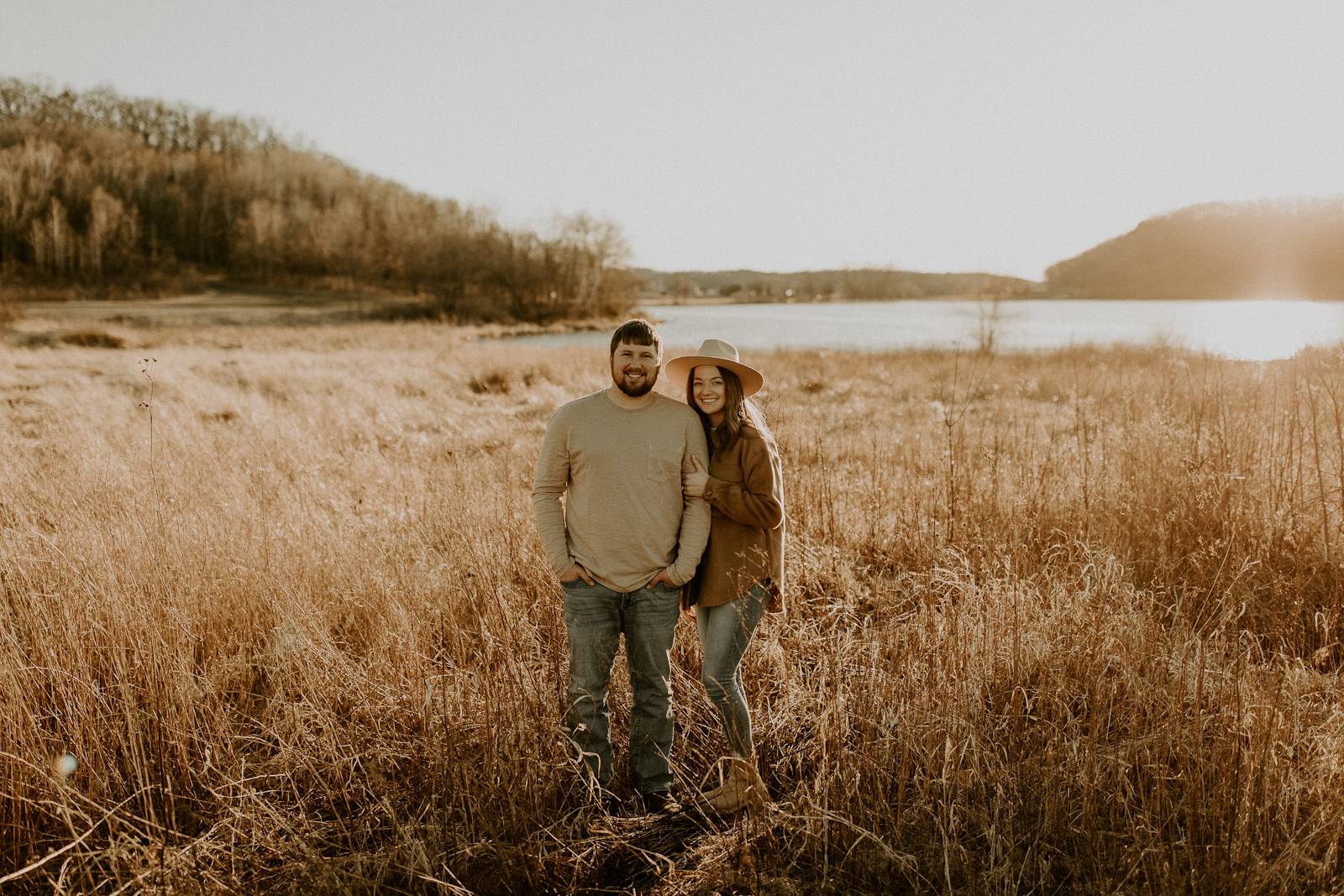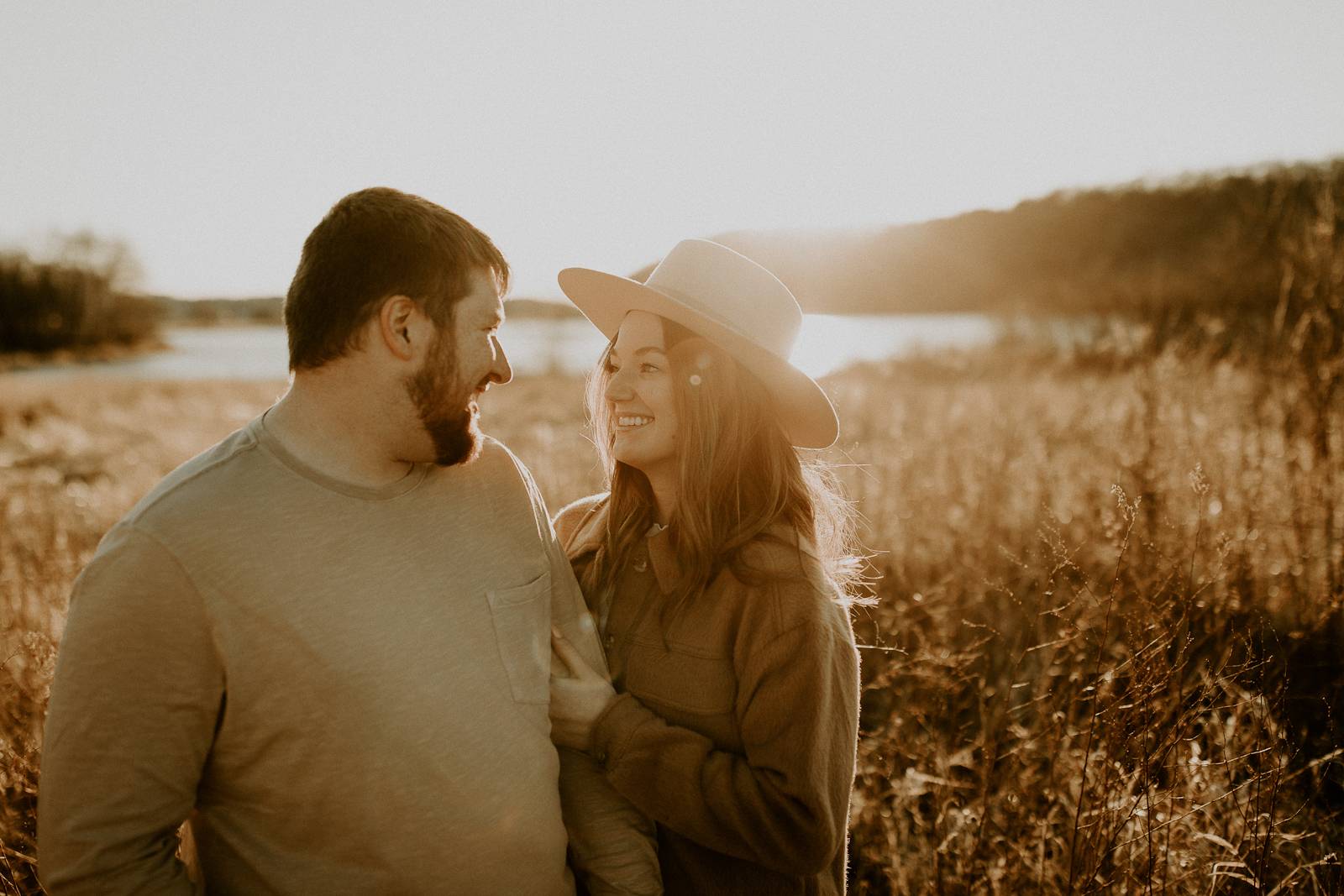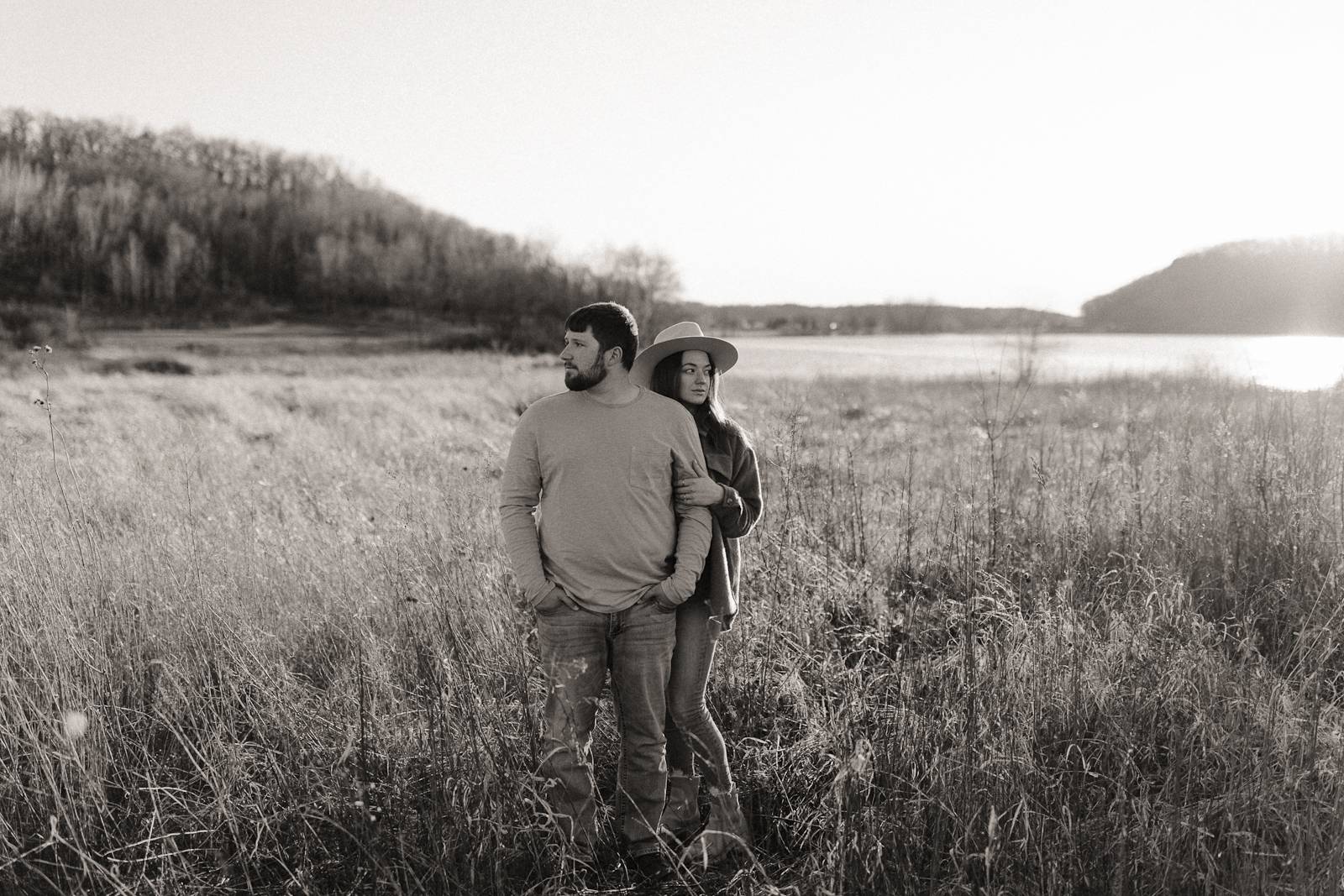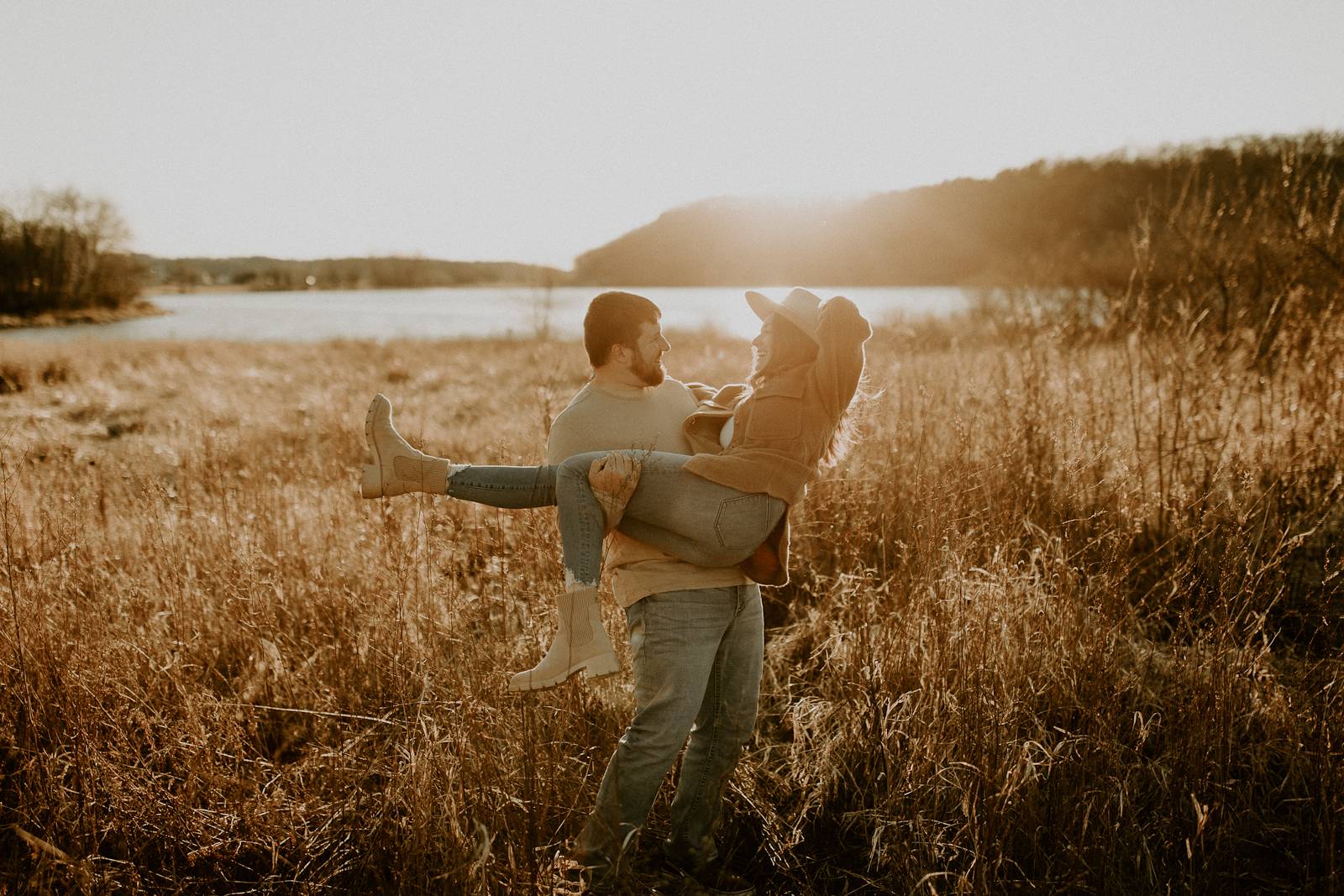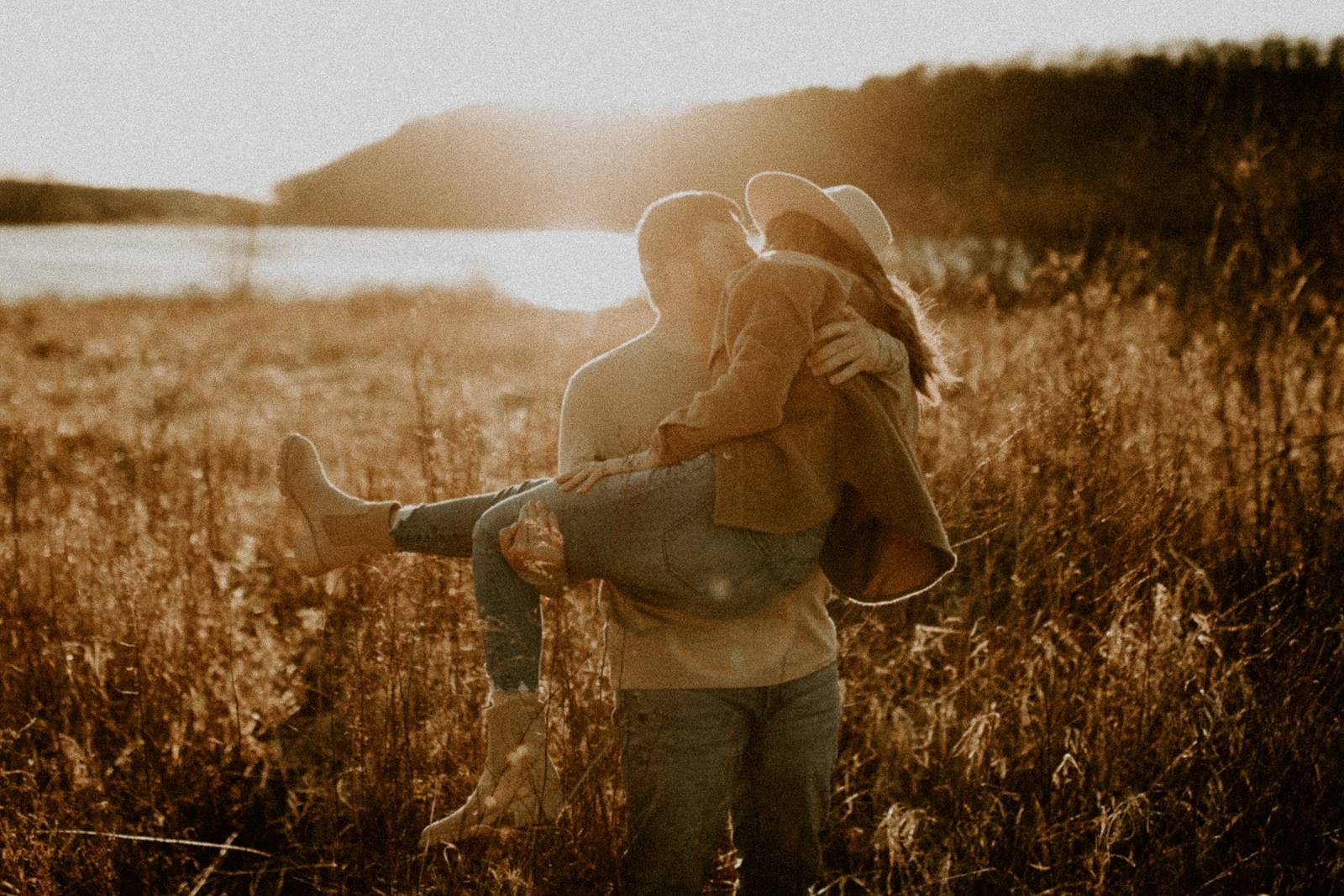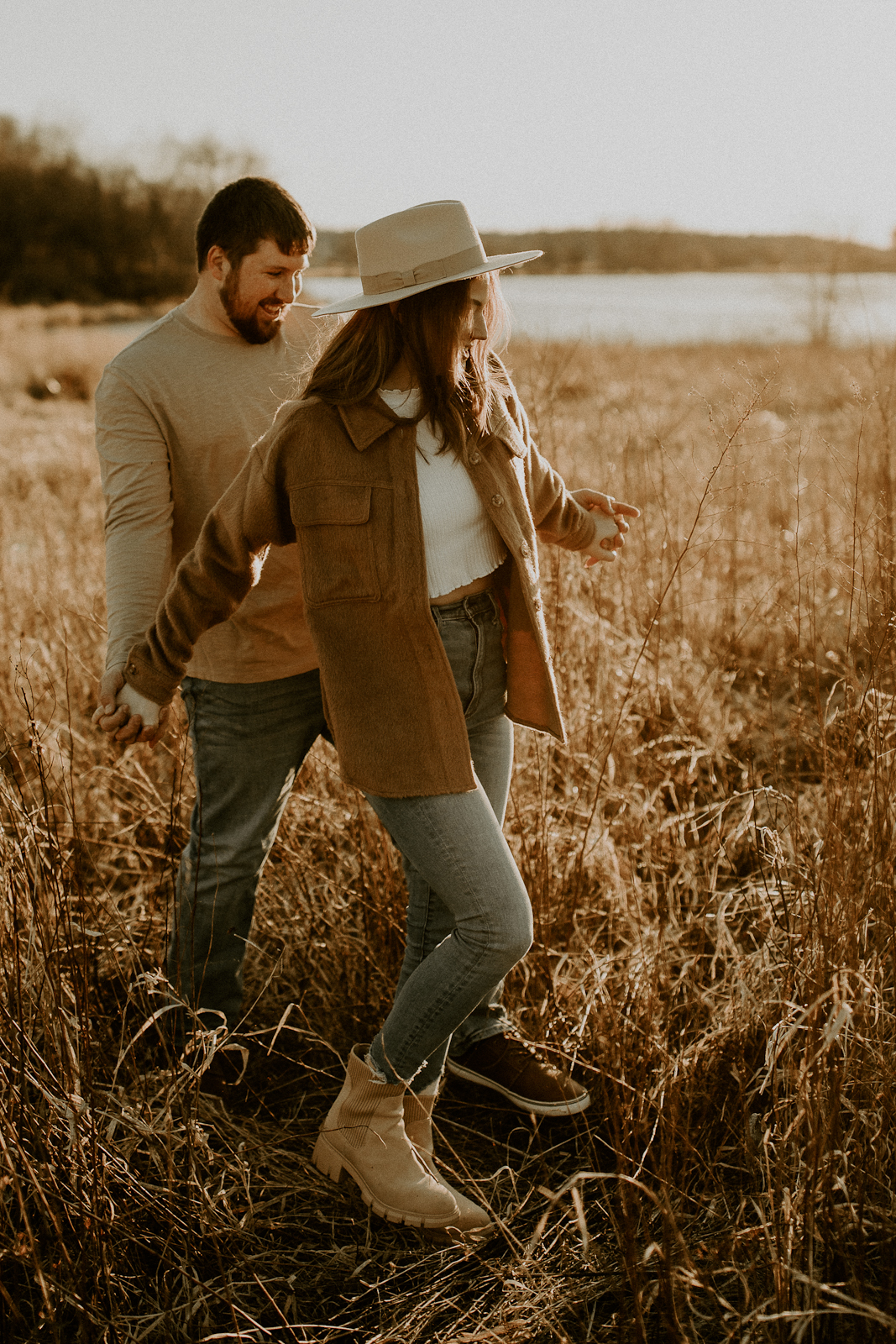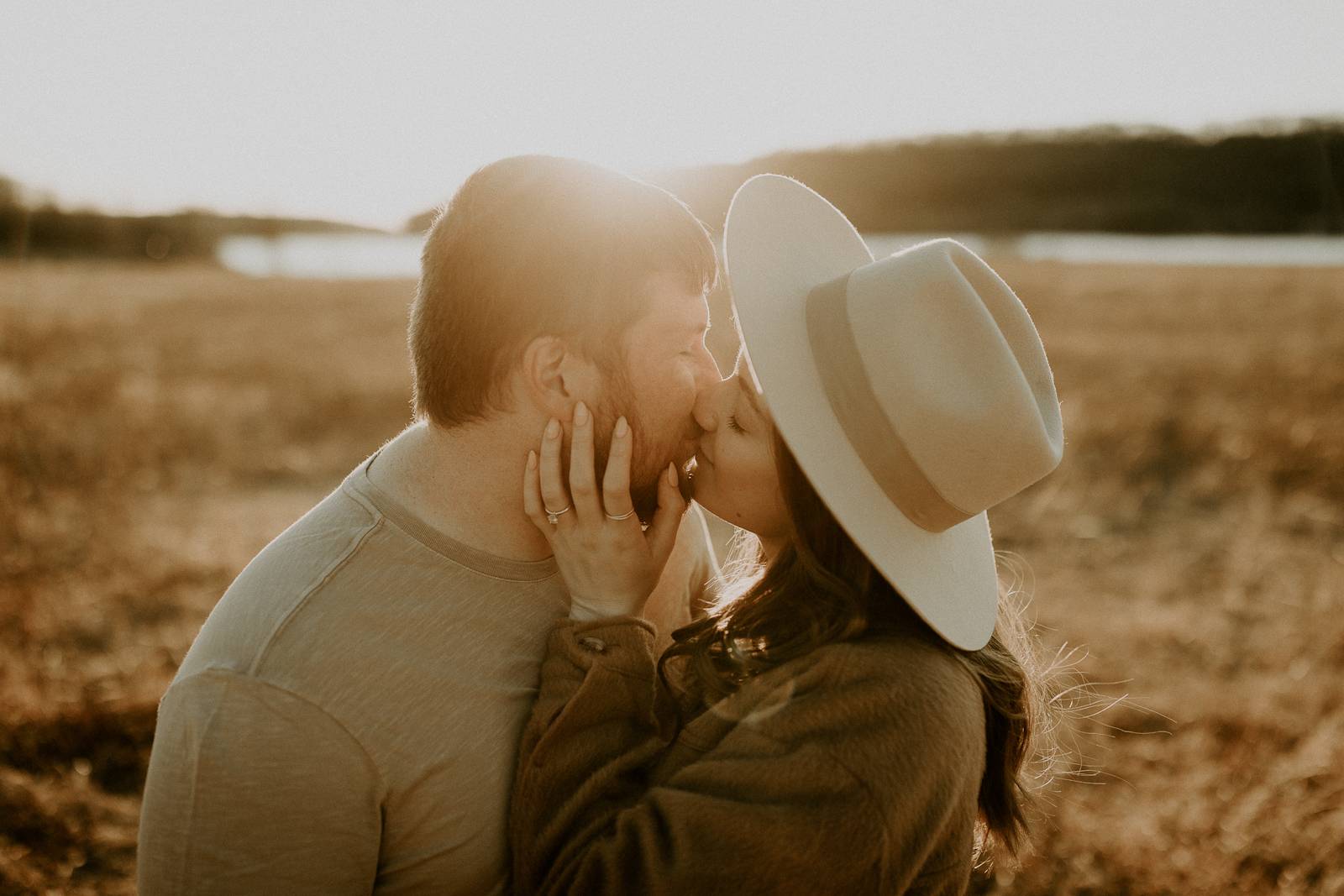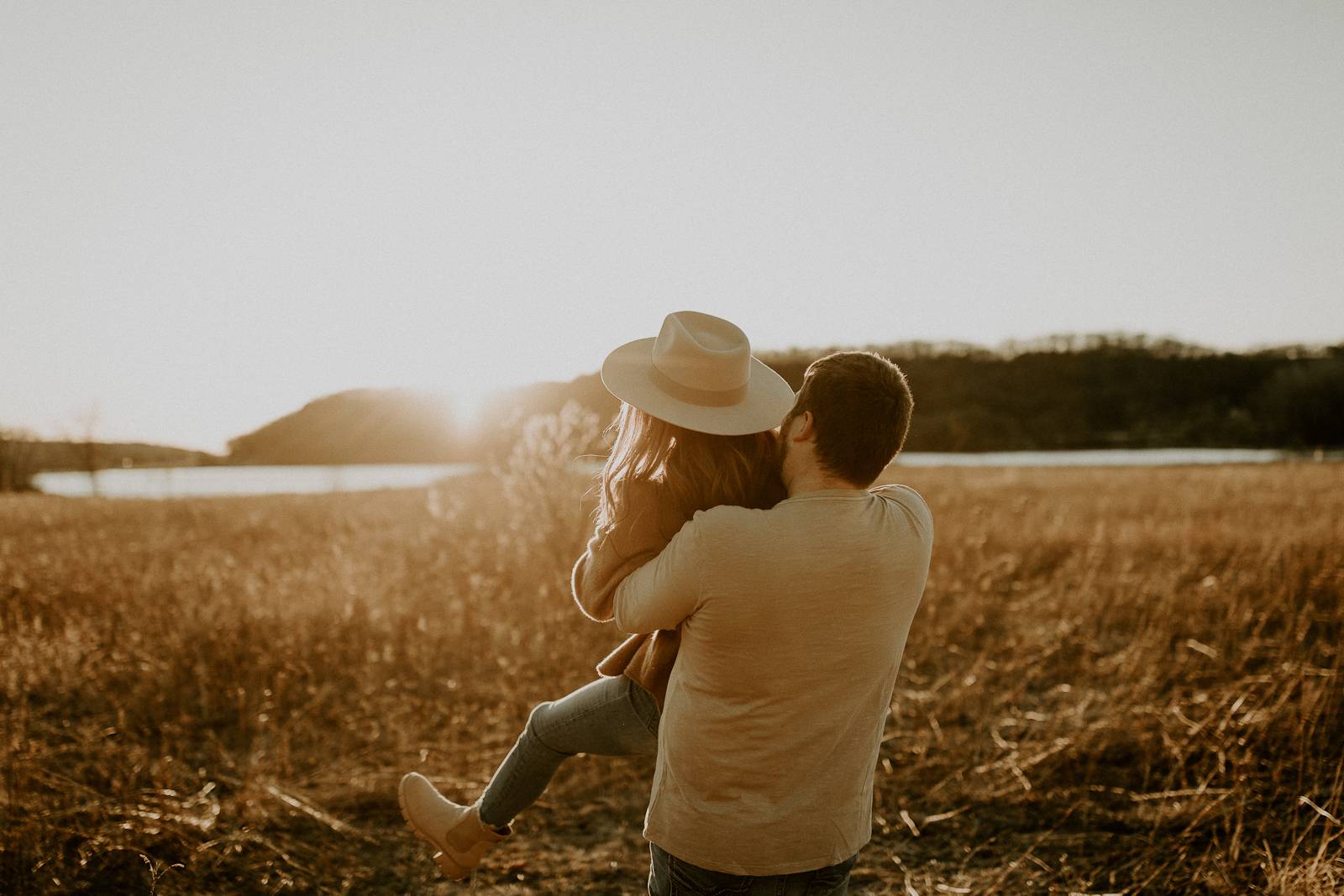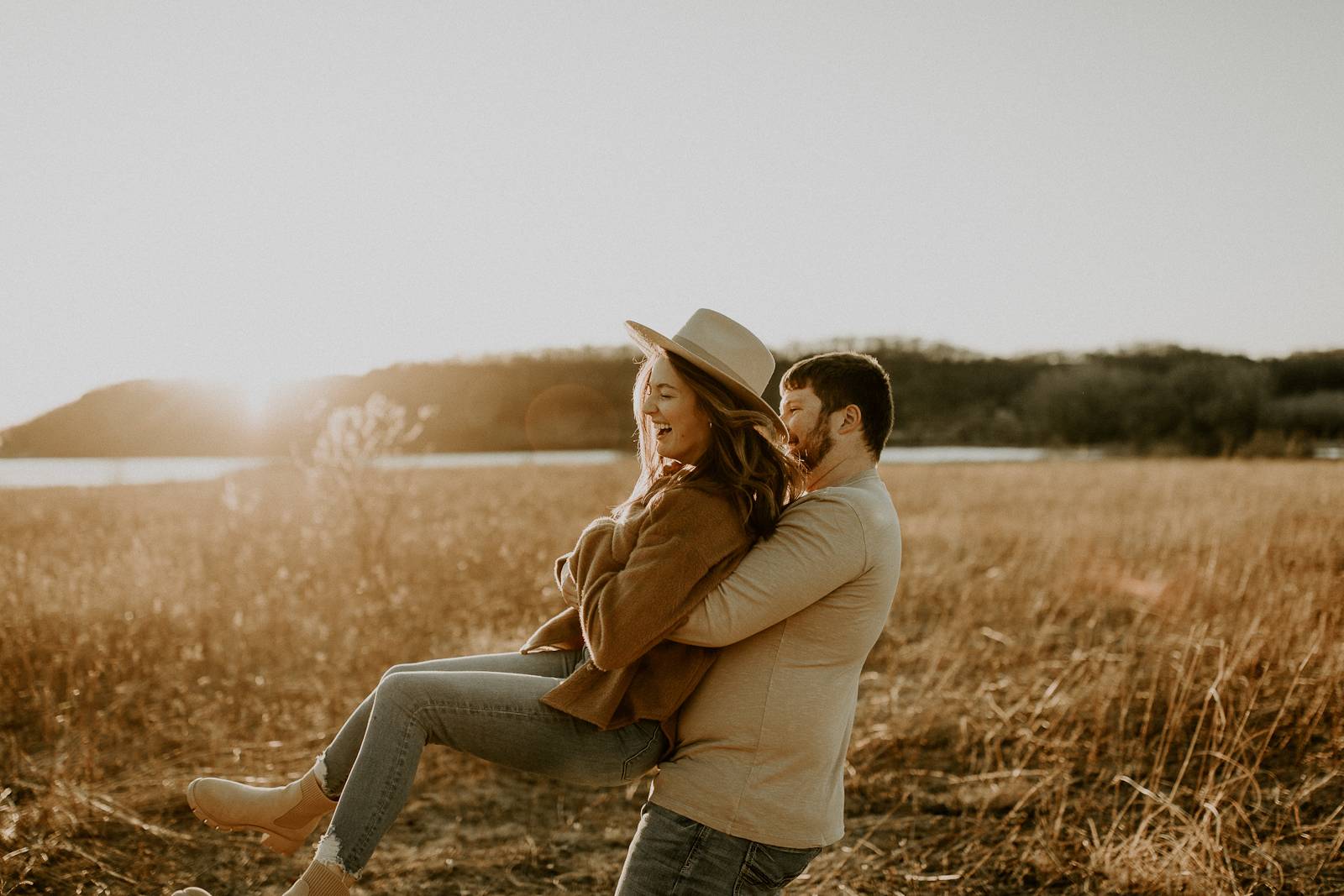 WHAT ARE EACH OF YOU MOST EXCITED ABOUT FOR YOUR MARRIAGE AND/OR WEDDING DAY?
Bailey: I'm so excited to call Acea my husband. He has been my best friend for the past seven years, and I'm honored I get to be his wife. On our wedding day, I'm most excited to see him when I walk down the aisle and to spend a whole night surrounded by those we love most.
Acea: I'm excited to be able to call Bailey my wife for the rest of my life. On our wedding day, I'm excited to watch her walk down the aisle looking beautiful in her dress for the first time. Also, the cake.