Soaking in all that Fall brings us, and with Winter just right around the corner, we're thrilled to welcome in the deep and rich tones of today's elegant styled scape featuring some of Wedding Planner and Guide's incredible vendors. Drift away in this romantic, historic, and luxurious oasis designed and coordinated by B-Style Floral.
Held at the stunning Iron Amethyst just northwest of Madison, with paper goods and photography by LK Bridal Studio, delicious desserts from The Looking Glass Bakery, and rentals and florals provided by B-Style Floral, scroll to see all of this scape's opulent inspiration below.
A delicate and romantic torn-edge invitation suite from LK Bridal welcomes guests with elegance.
Embroidered handkerchiefs allow your loved ones to wipe a tear with vintage-flair during your ceremony.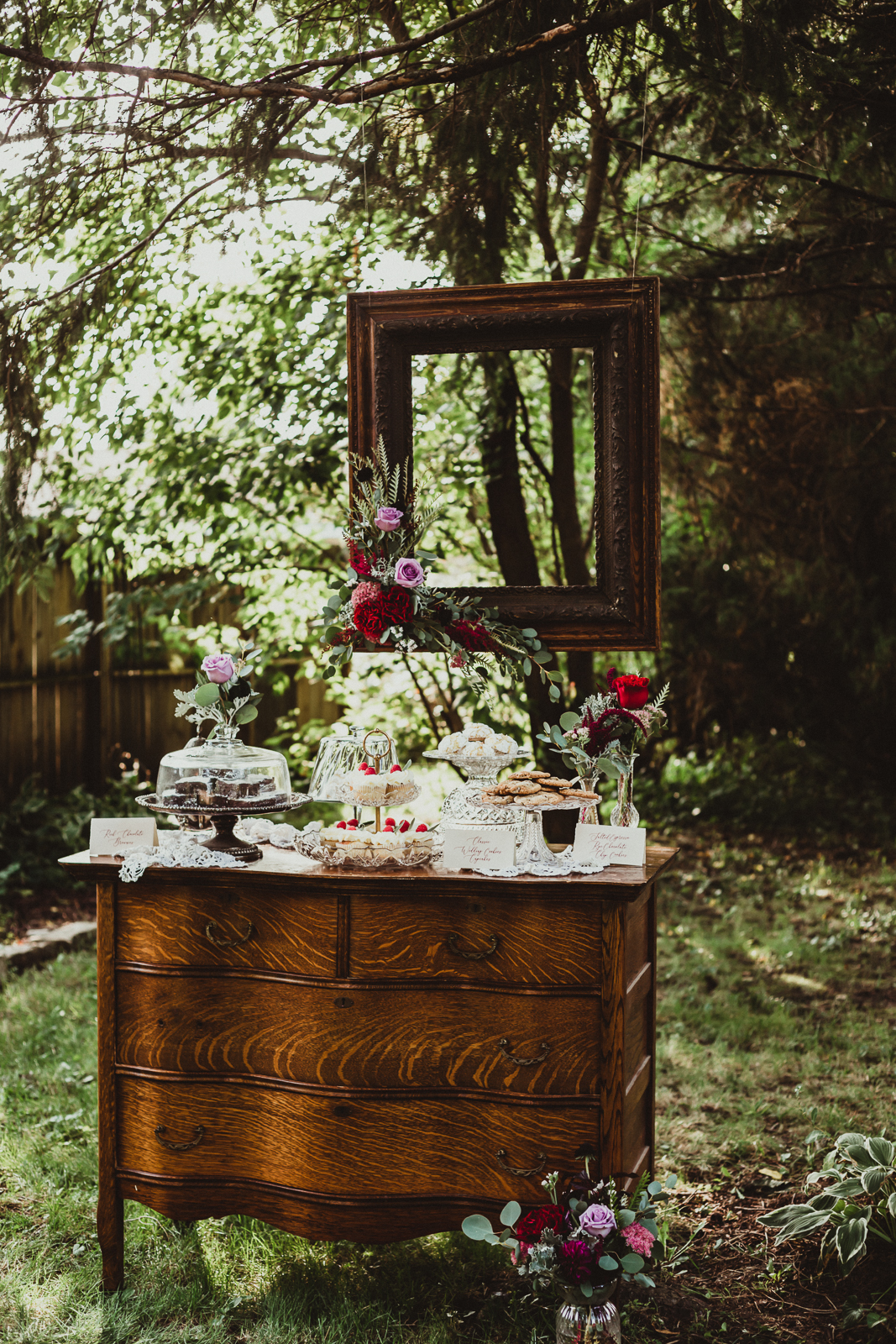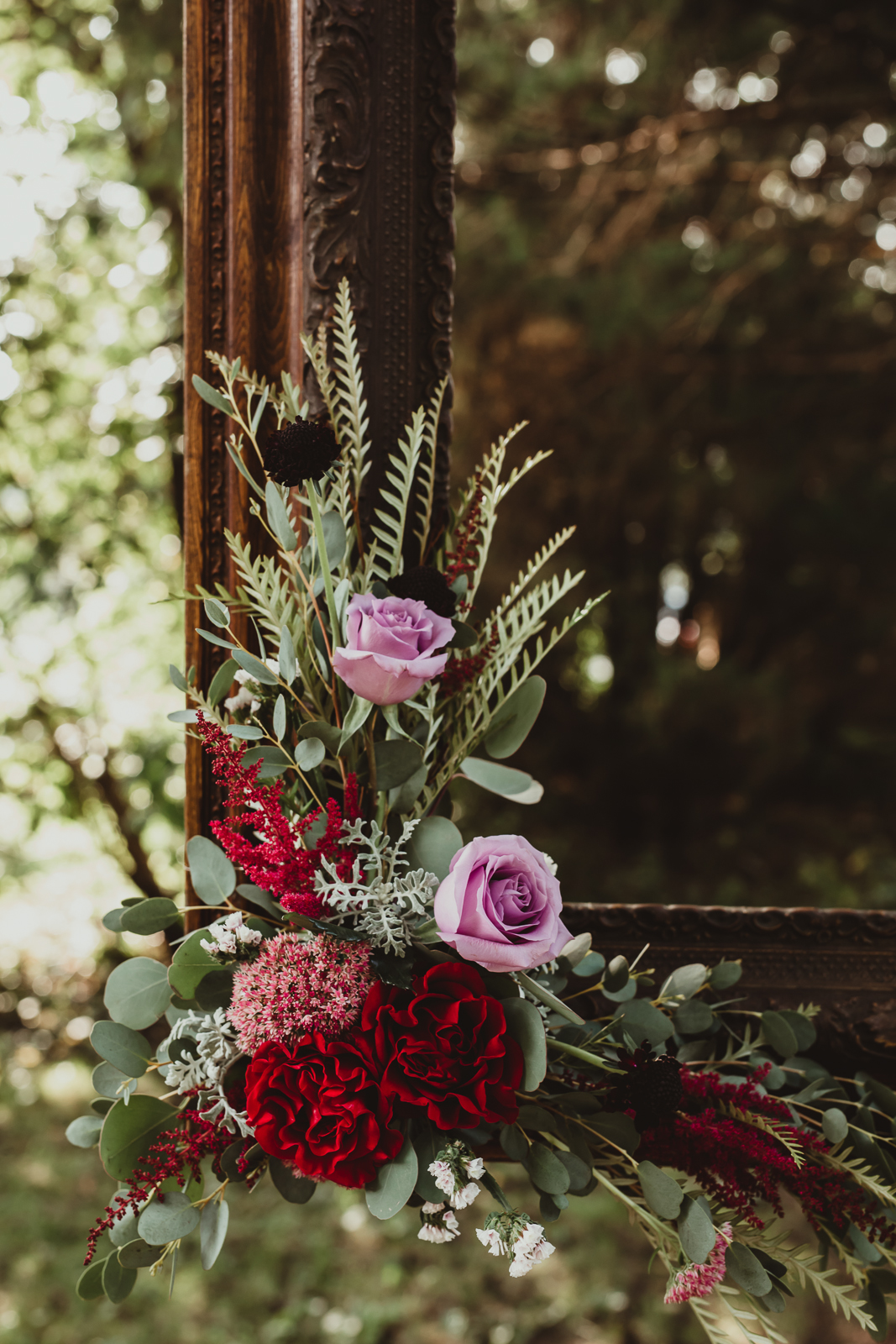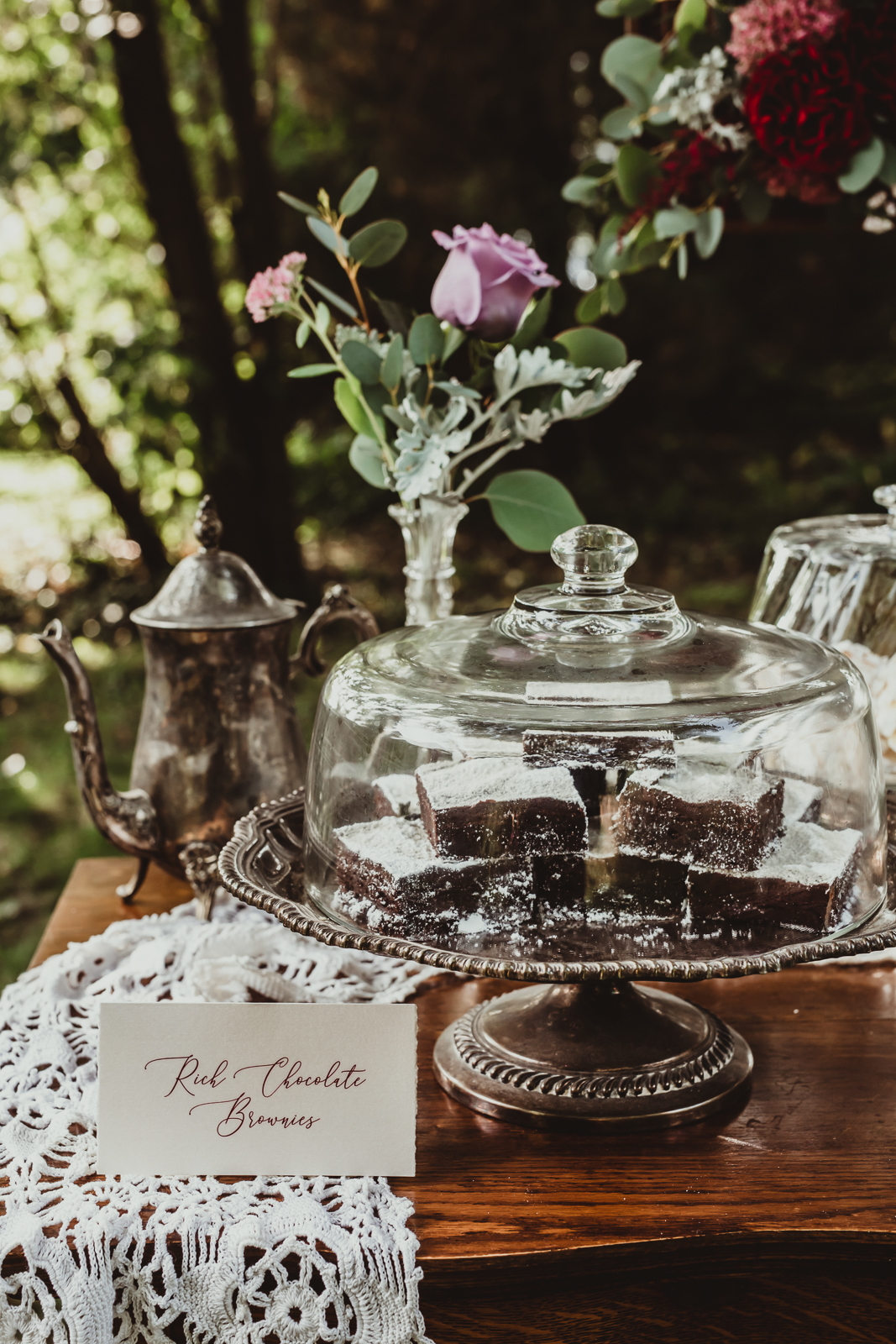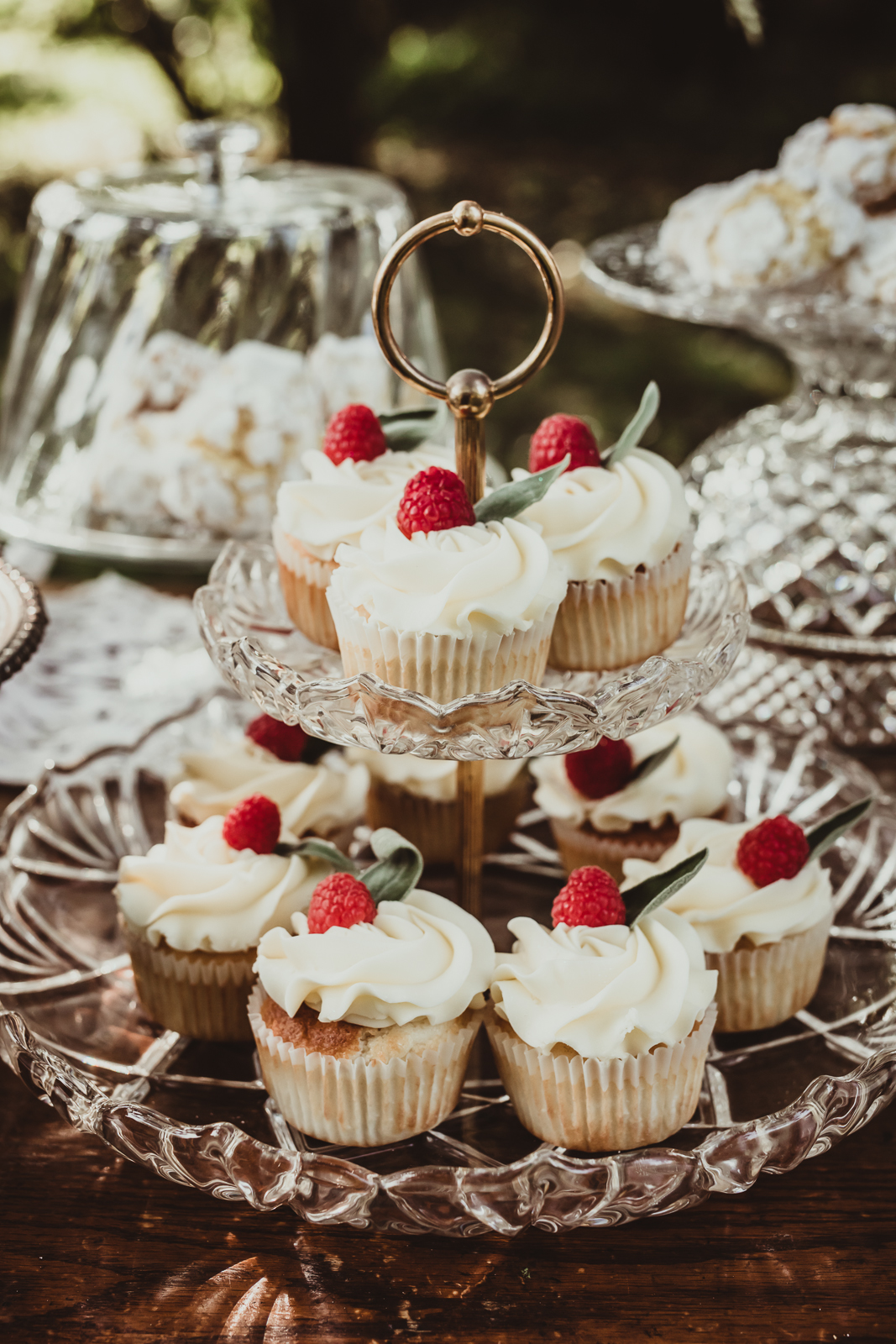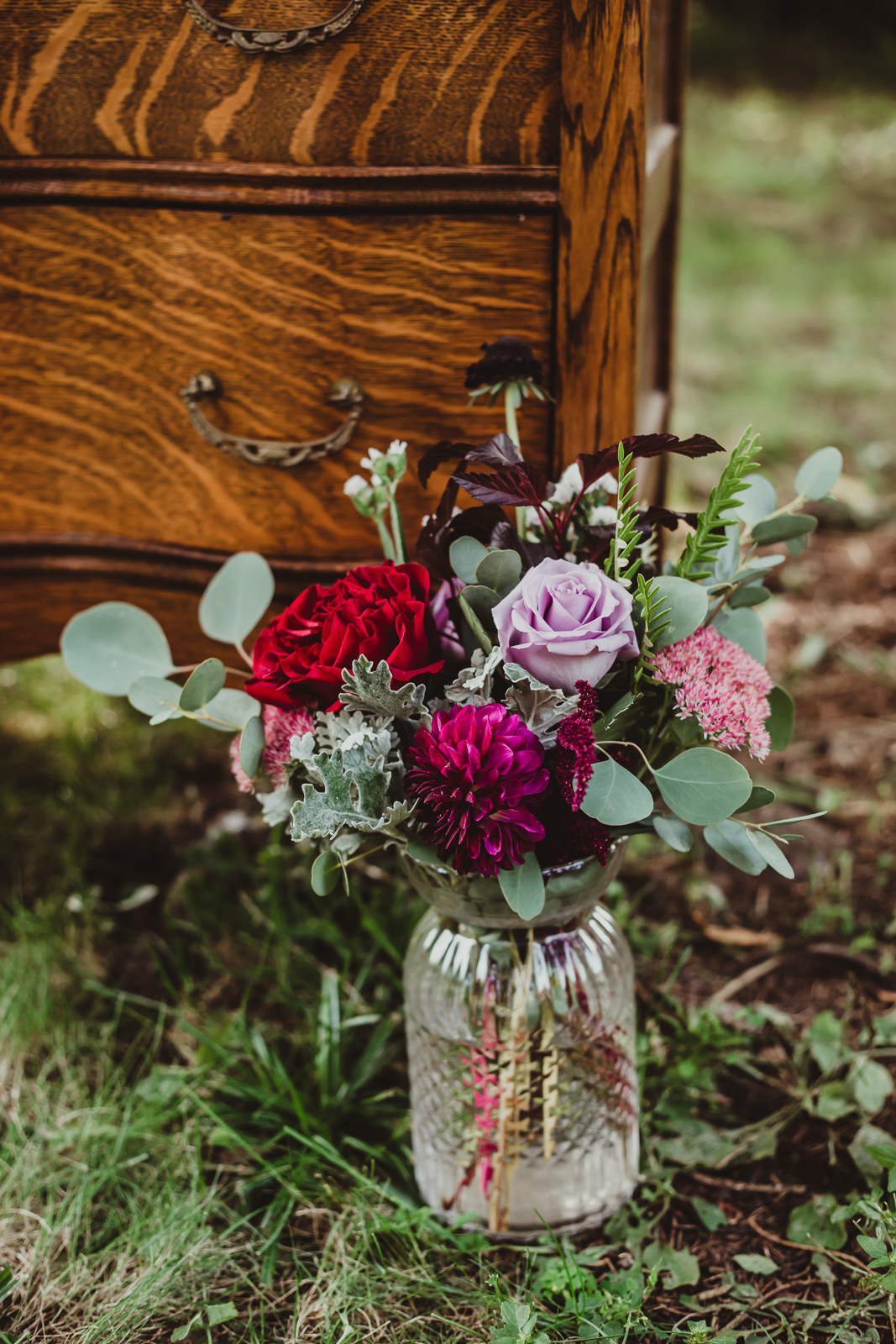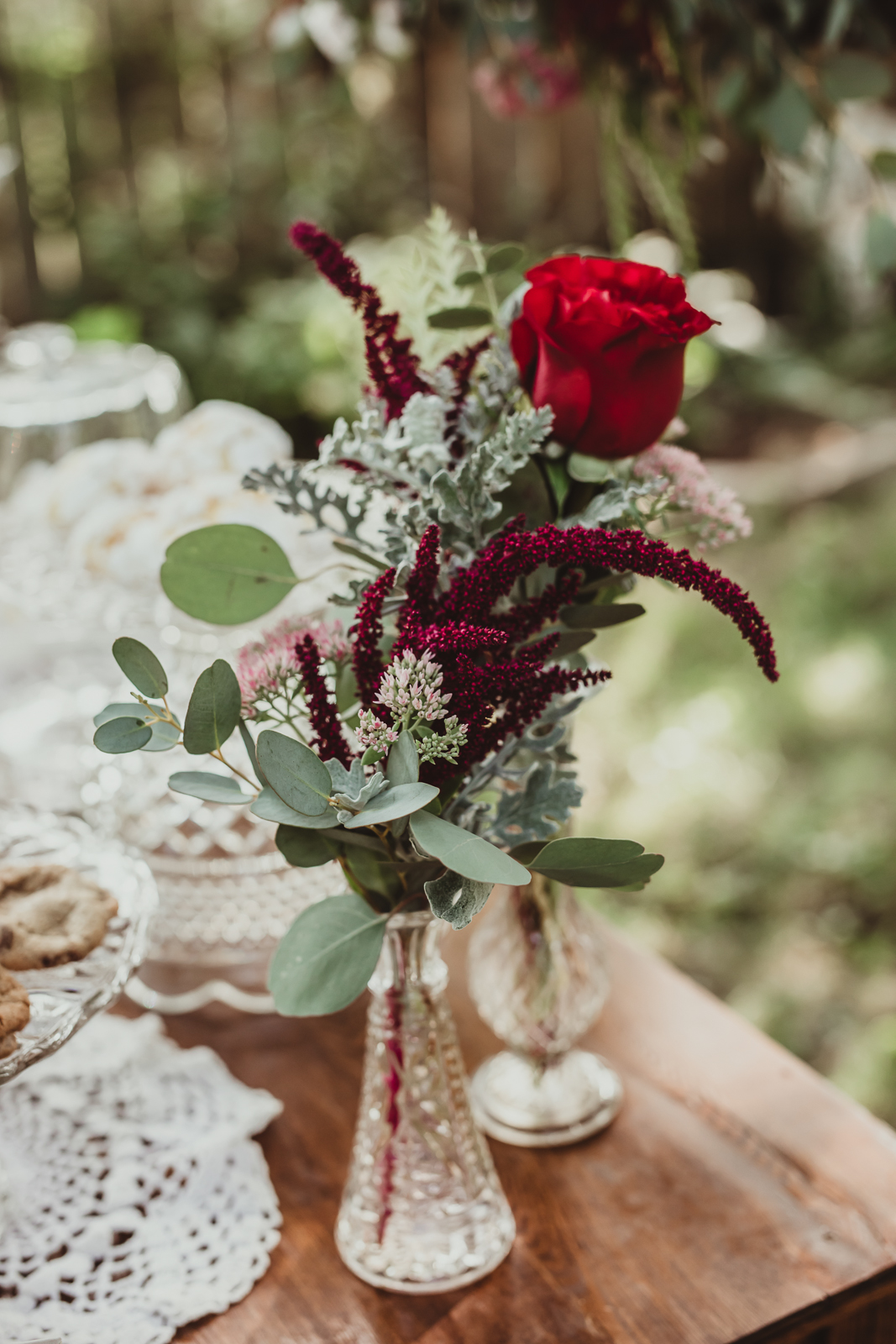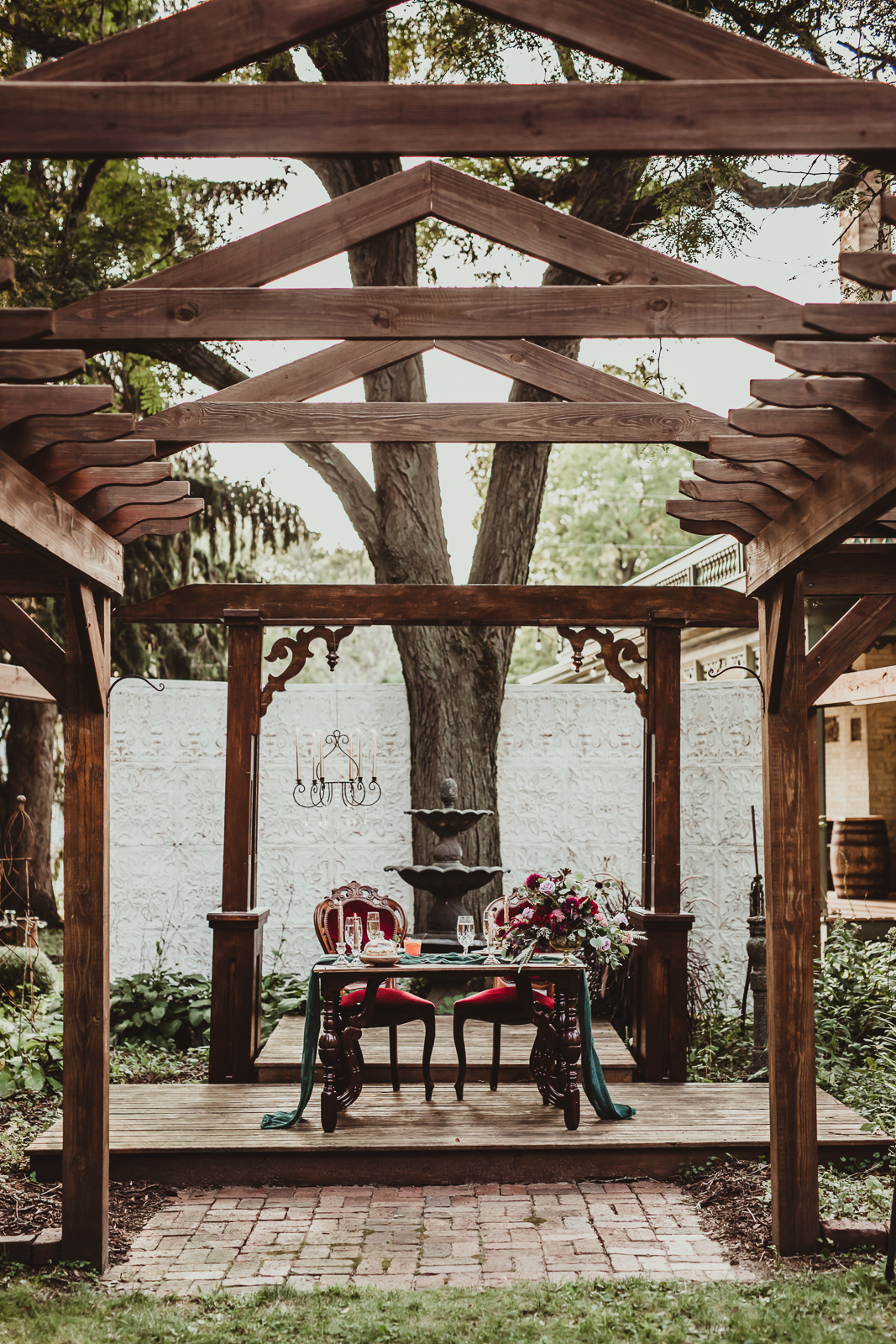 The ultimate layer of elegance and luxury in today's scape comes in the form of this stately sweetheart table for two. Tucked away in the backyard garden oasis of the Iron Amethyst, enjoy all of your evening's festivities at a table fit for the romance and joy of newlyweds.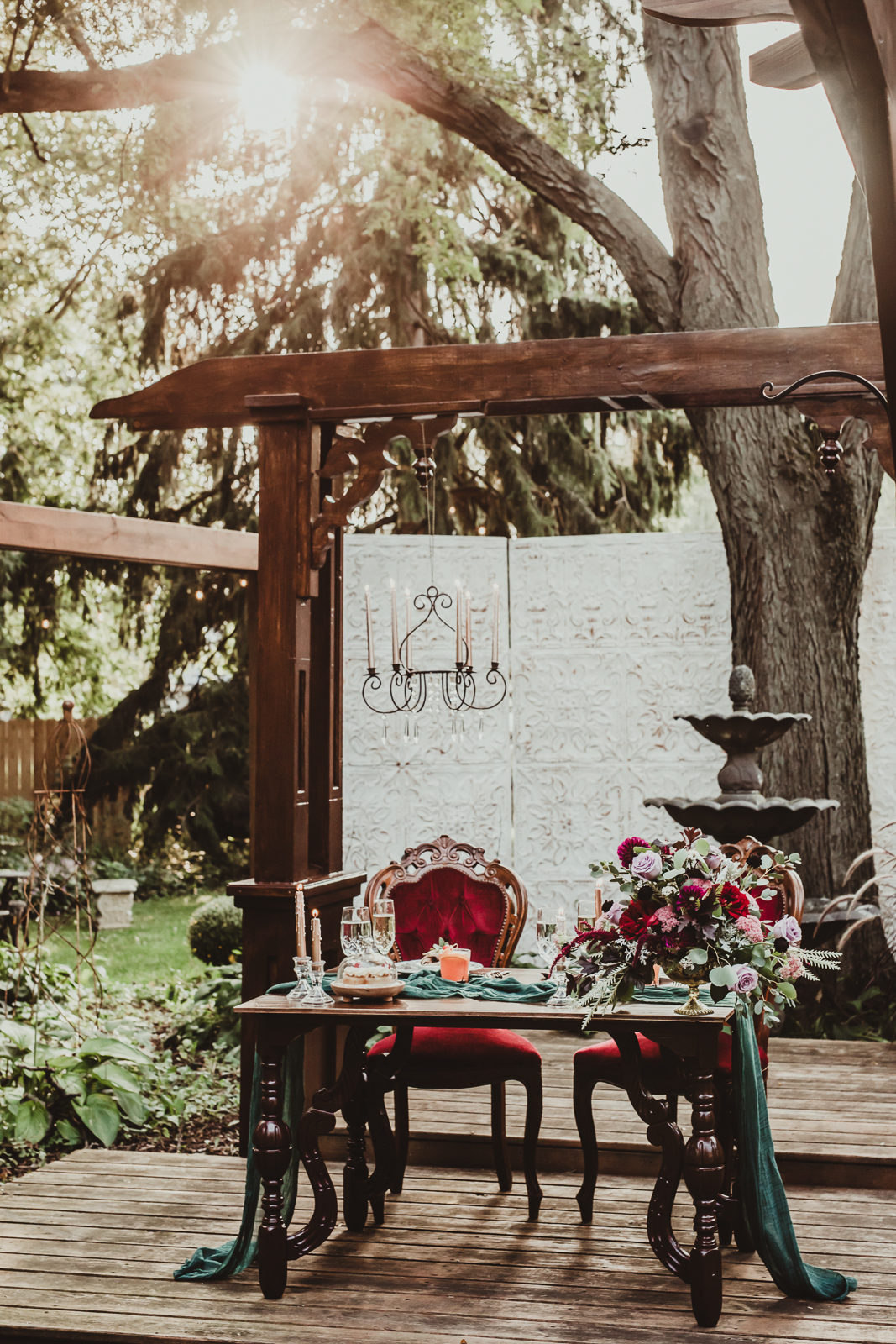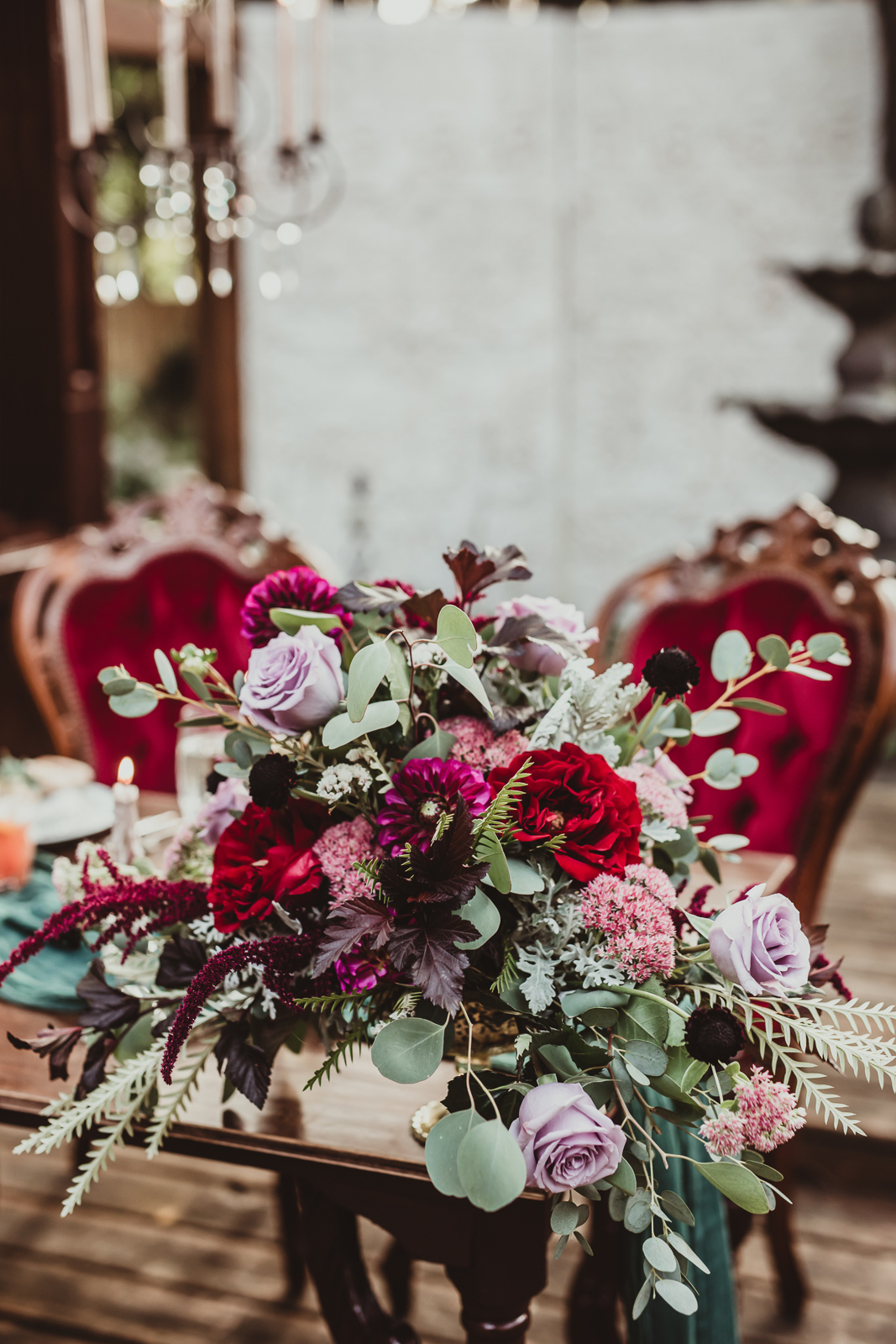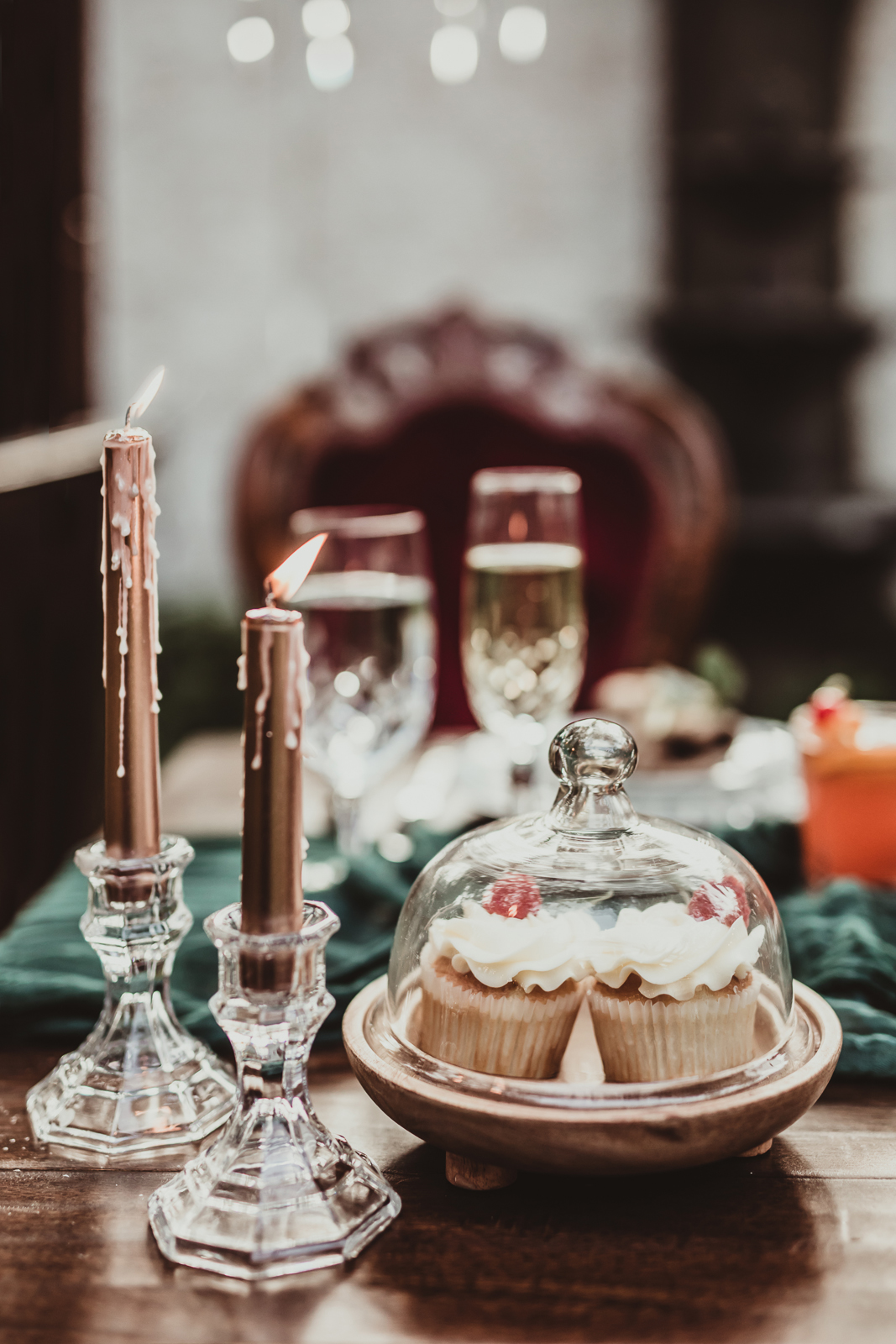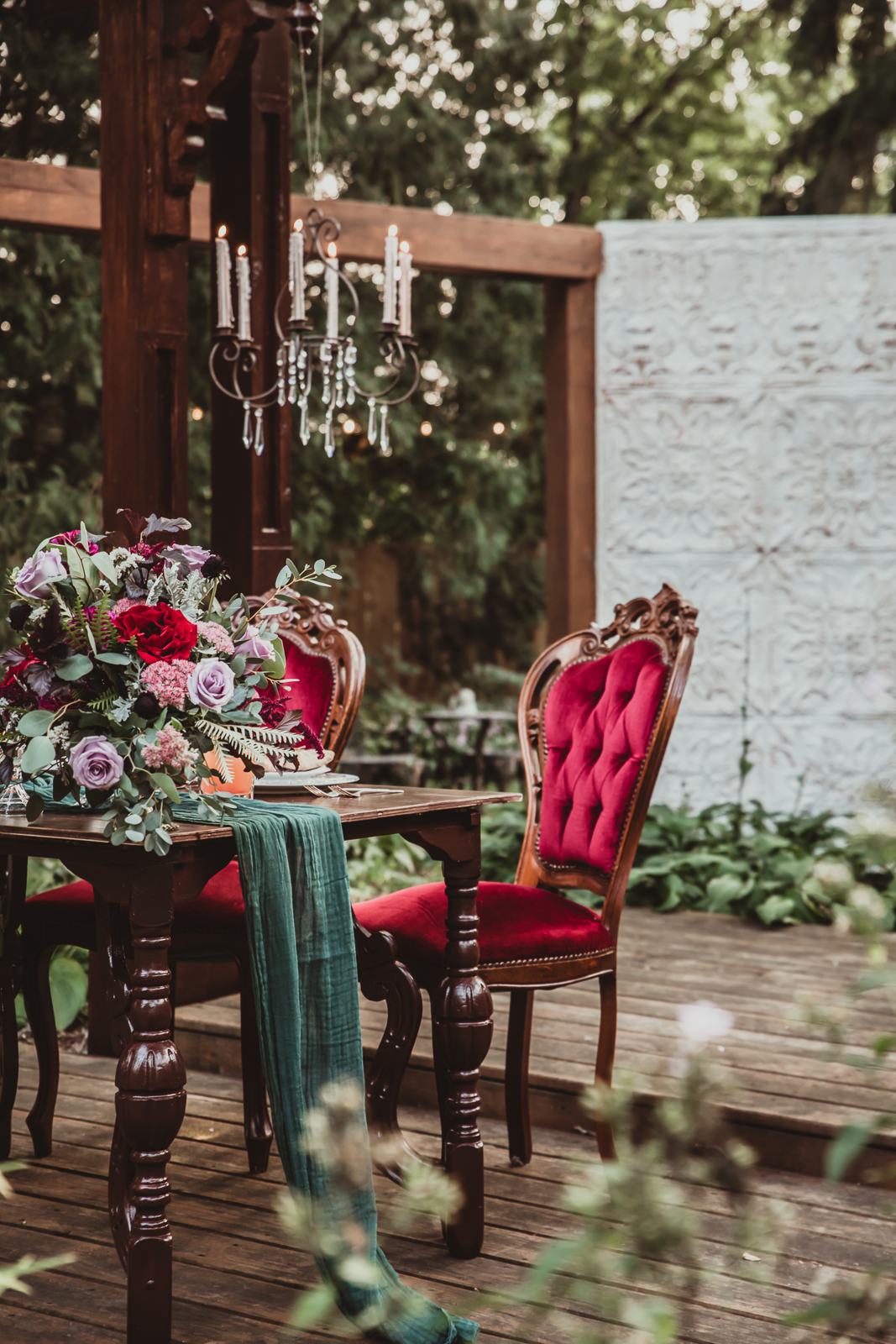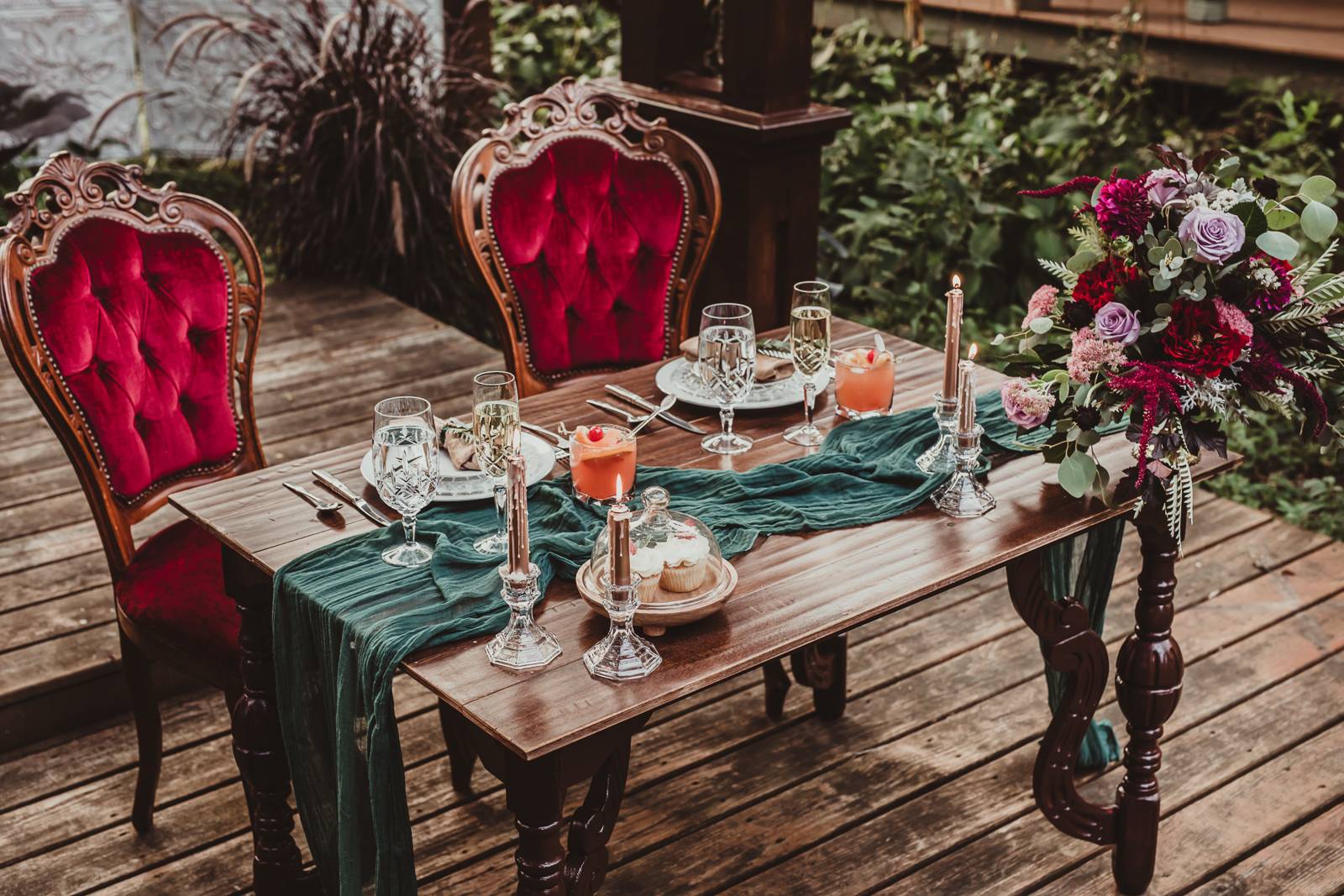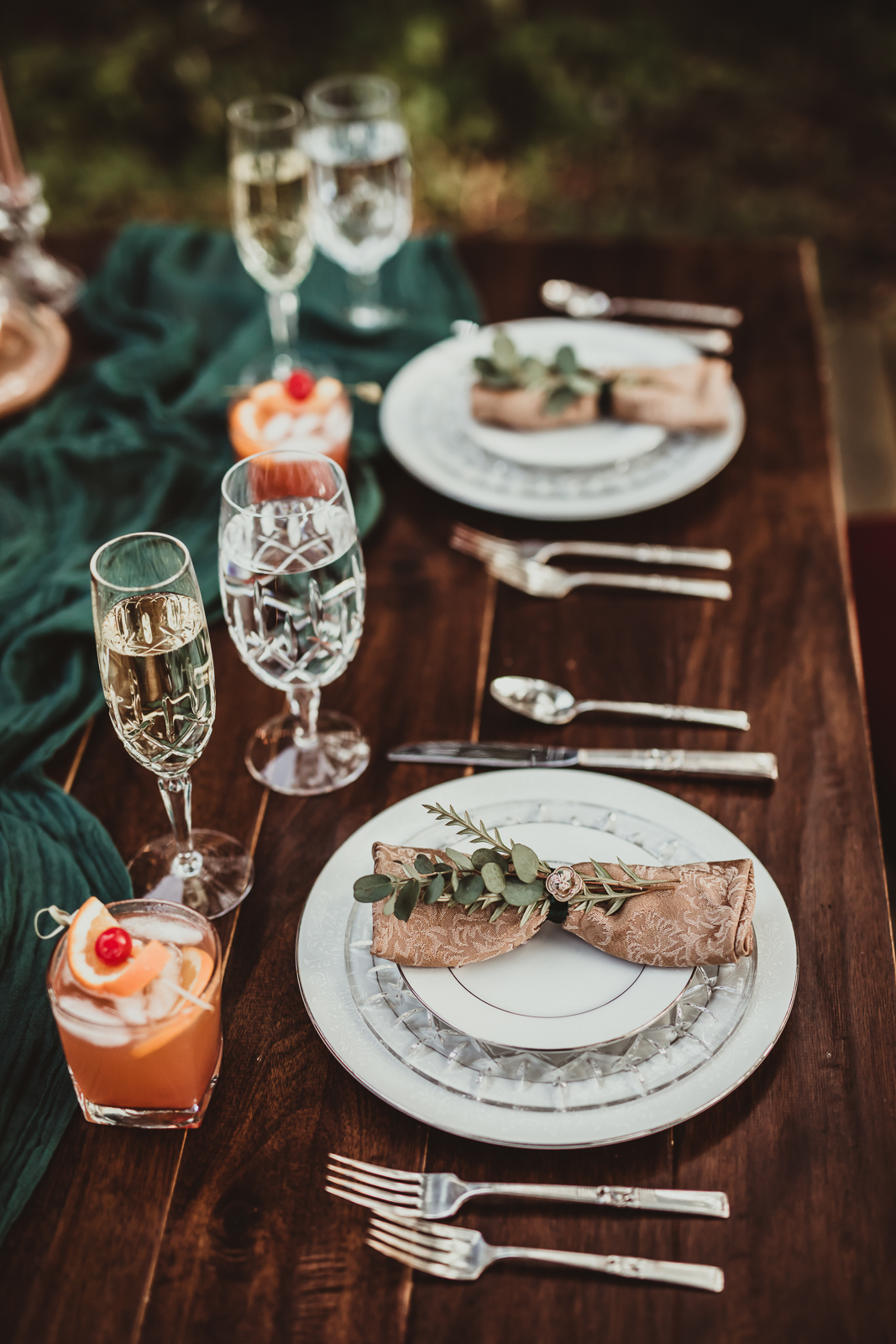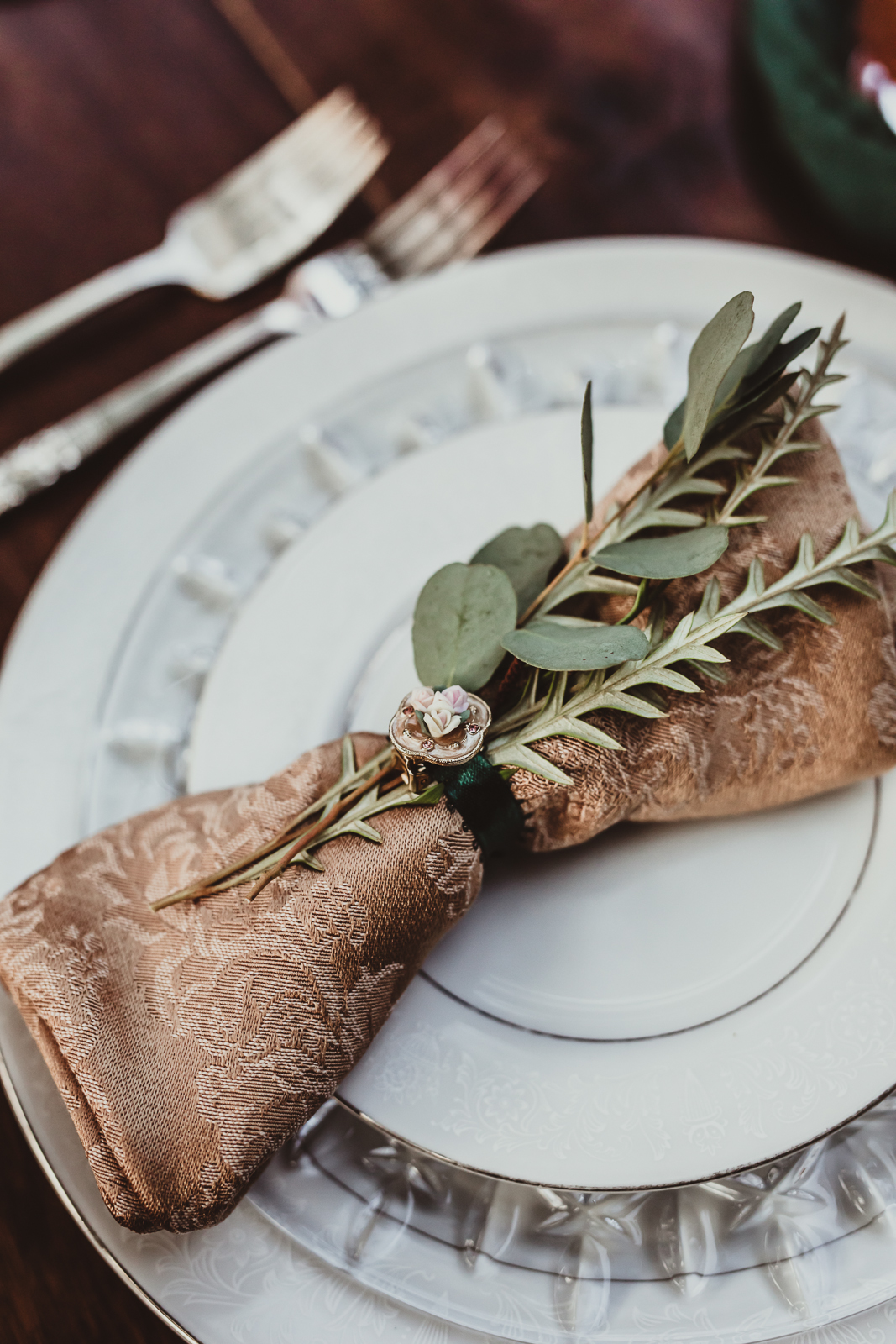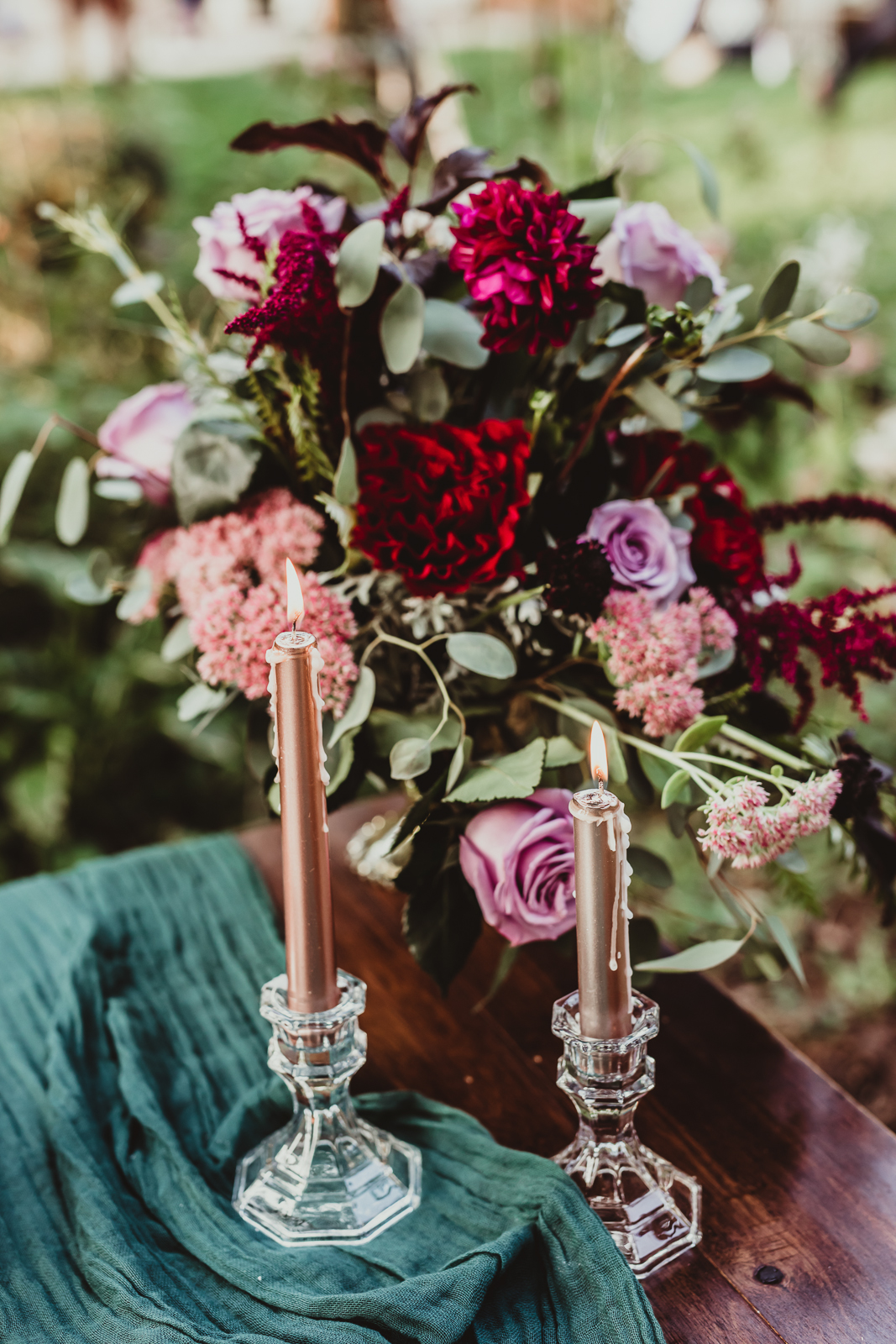 Brandy Old Fashions can be sipped in style paired with an elegant, custom stir-stick, cut, and designed by LK Bridal Studio.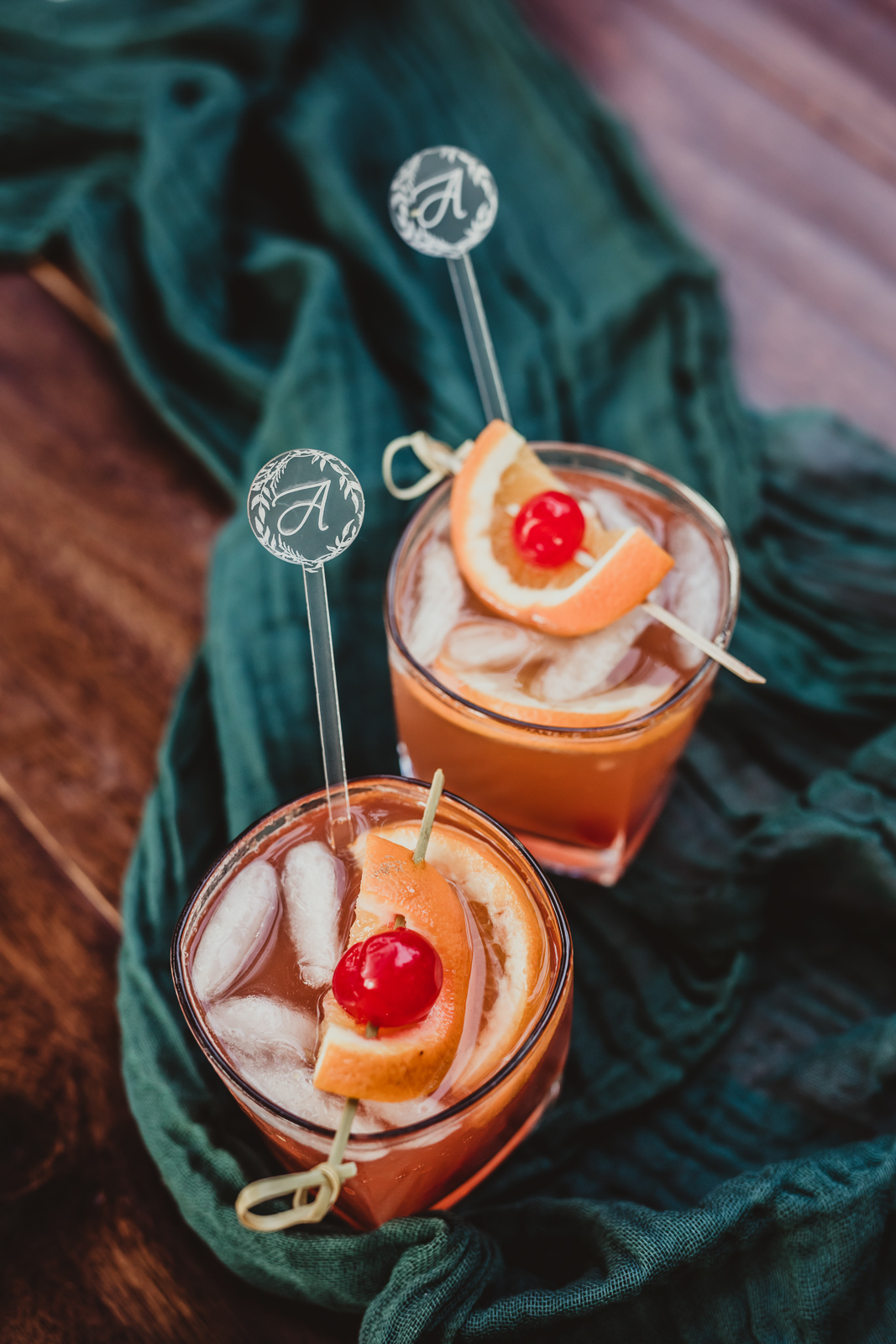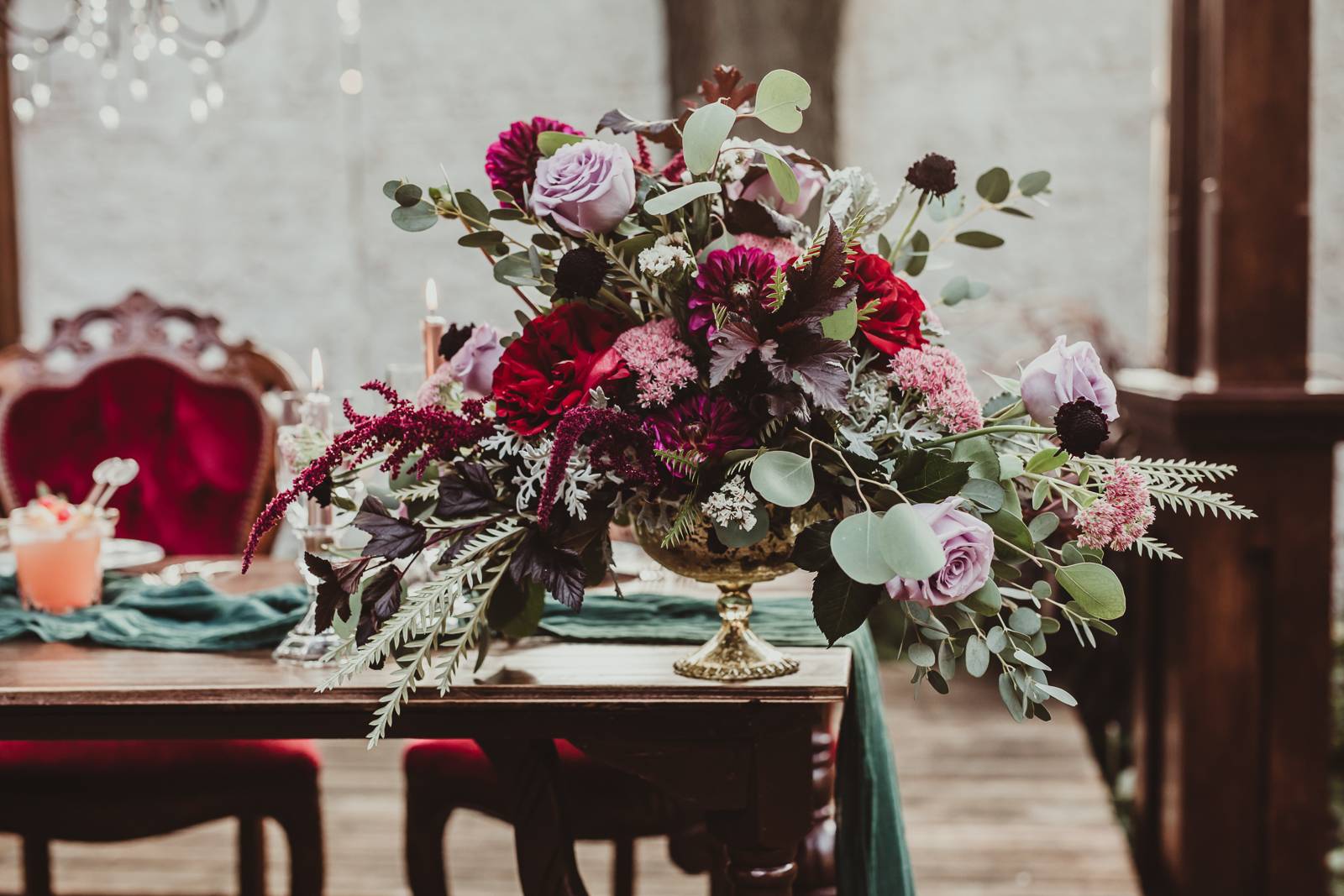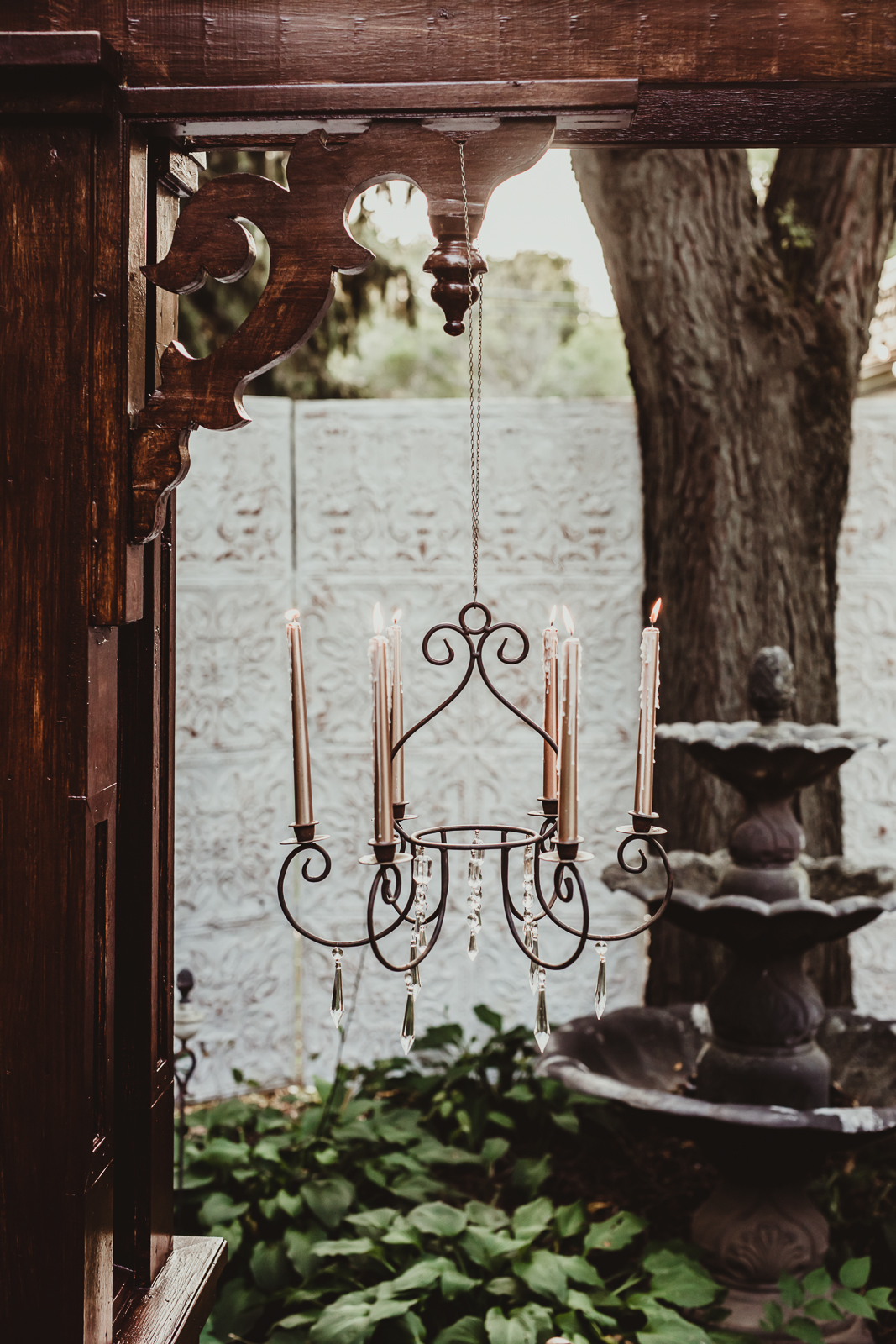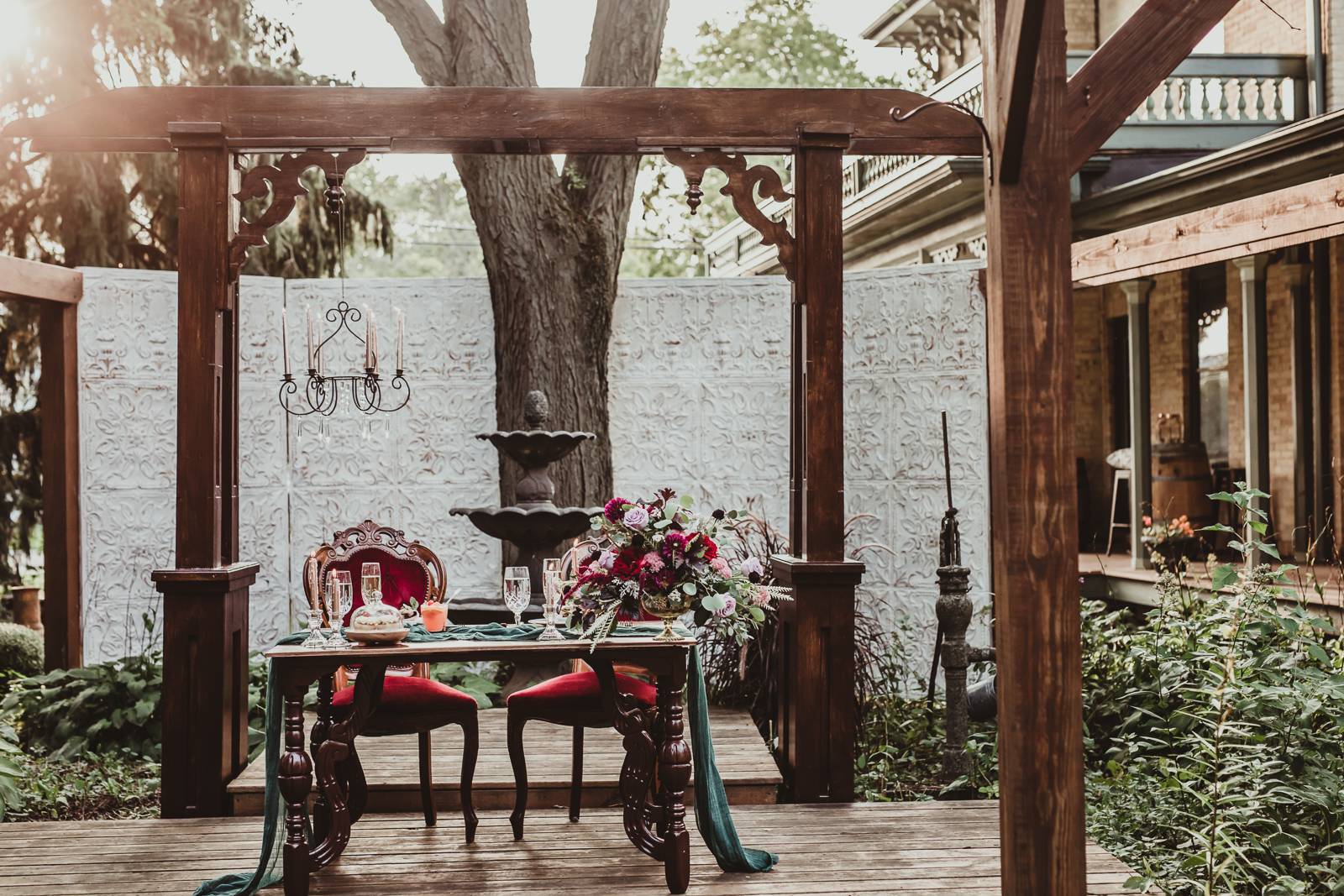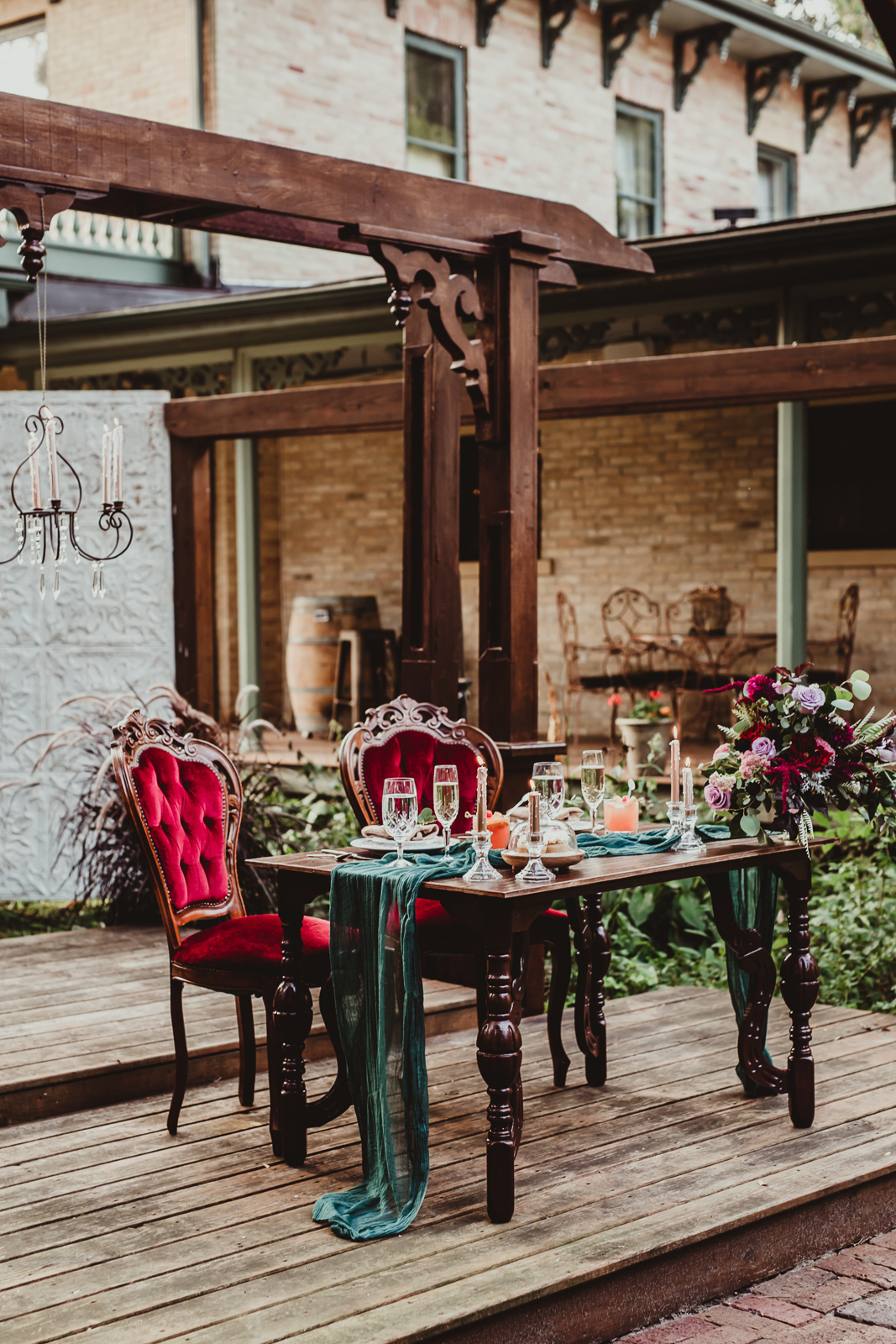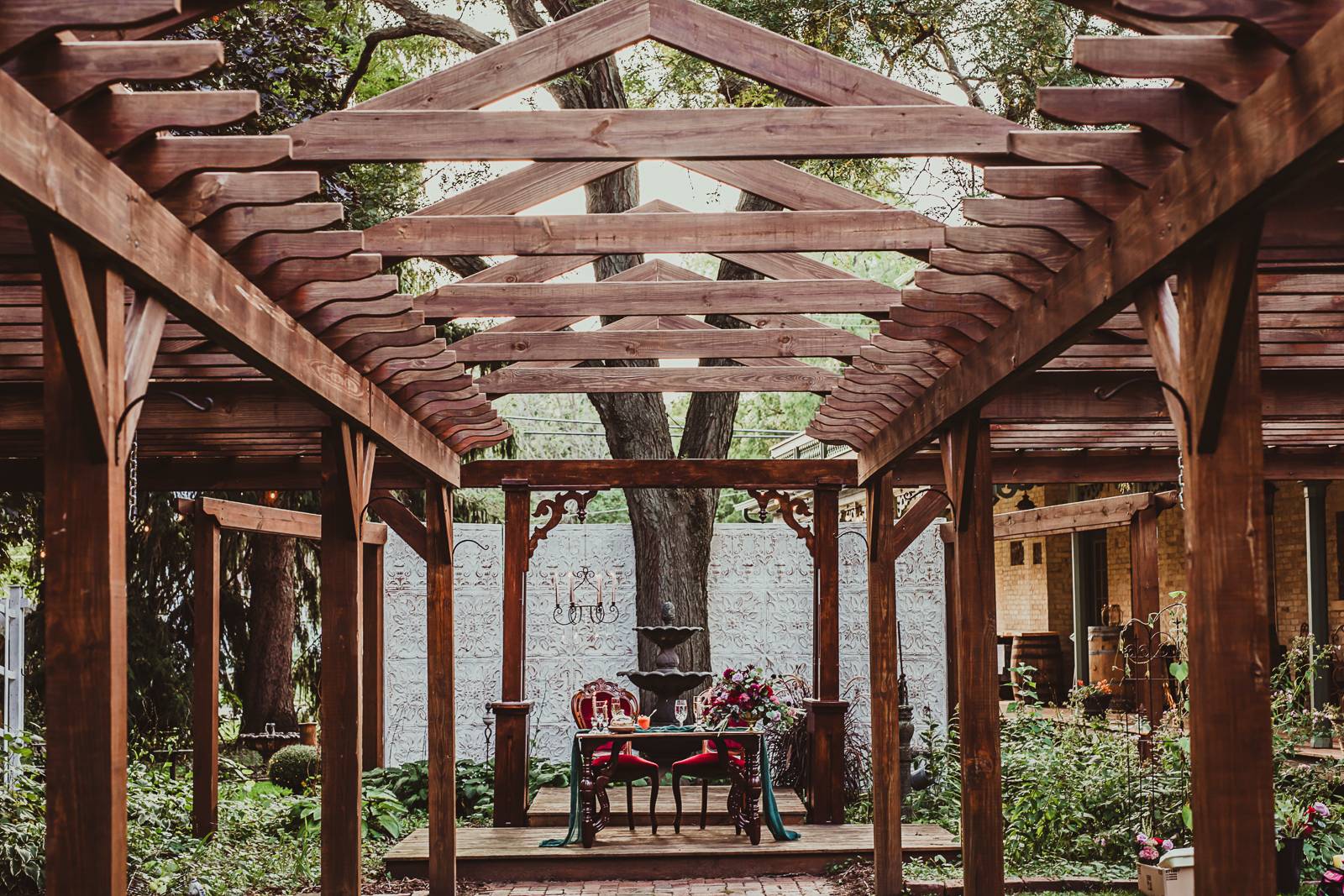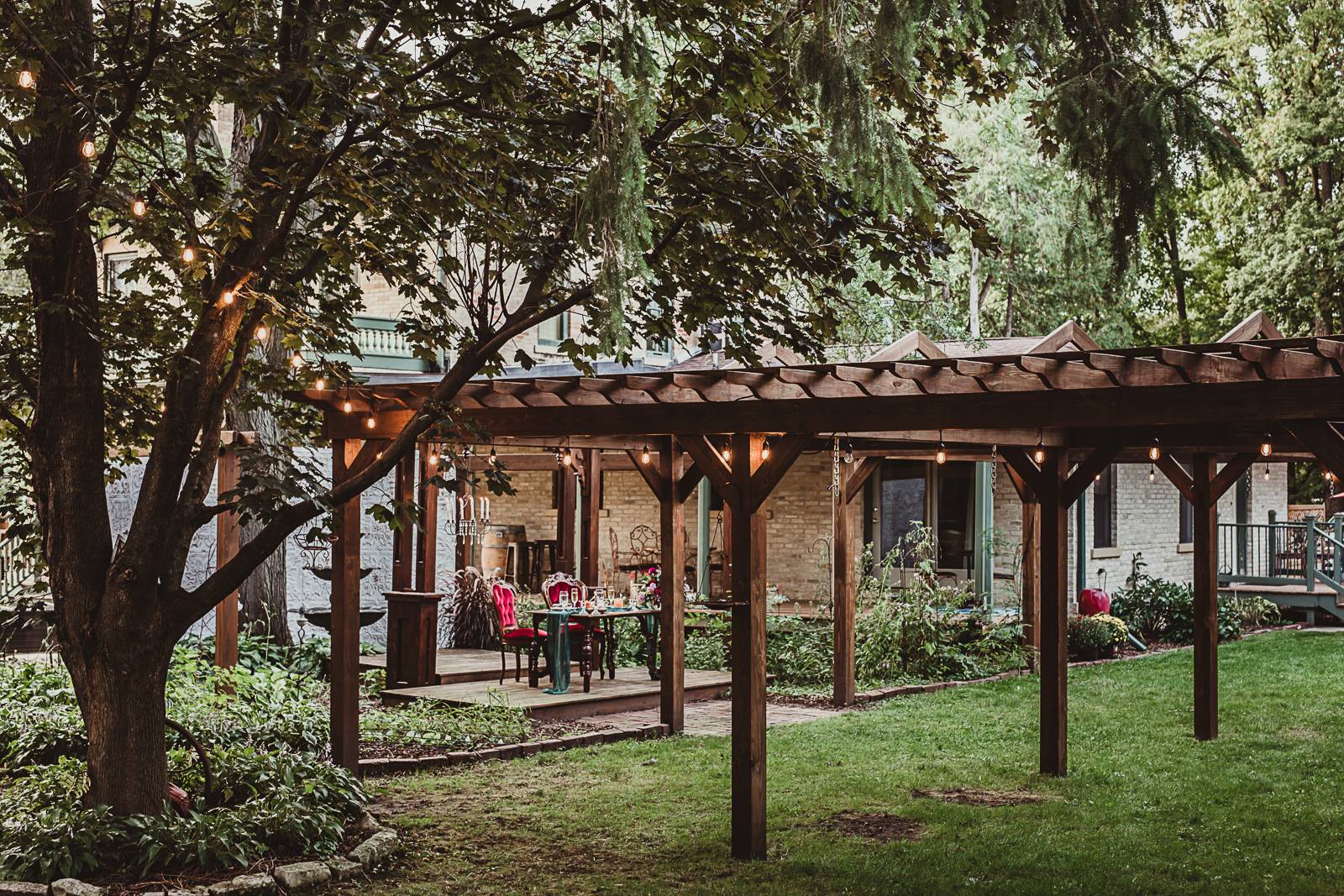 Contact the vendors below to start dreaming up your romantic day! For more Wisconsin wedding inspiration, enjoy visiting our other blog features here.