Apple picking, pumpkin patches, and campfires; it's fall time! As much as we love fall activities, the flavors that this season brings are ones to savor. Fall weddings have their own unique opportunity for tasty treats and decadent drinks. Adding signature cocktails and beverages is a unique and delicious way to treat your wedding guests on your big day! Here are 8 fall-inspired, signature drinks for your reception or cocktail hour!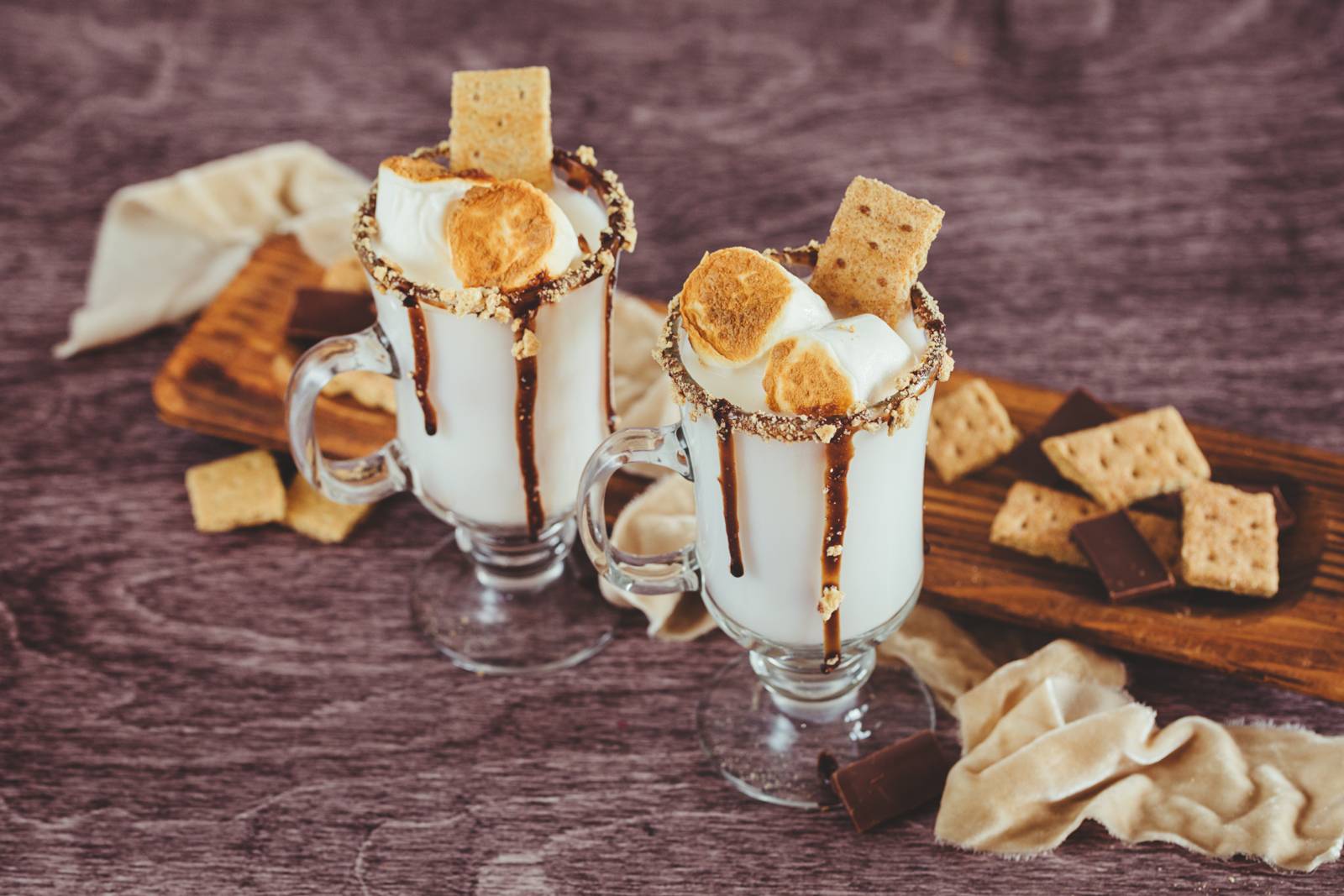 Campfire Cocktail
Picture yourself cozying up next to a warm, crackling fire roasting marshmallows with your loved ones. This smore-inspired drink is perfect for gathering family and friends together!
1 oz Vodka
2 oz Baileys
2 oz 2% Milk
1 Marshmallow
1 tbsp. Chocolate Syrup
1 tbsp. Graham Cracker Crumbs
Toast marshmallow over medium heat in a small pan until browned. Rim a lowball glass with chocolate sauce, and dip immediately in graham cracker crumbs. Shake together vodka and baileys with ice. Pour mixture into your glass overtop a 2-3 ice cubes, Fill rest of glass with milk and top with toasted marshmallow.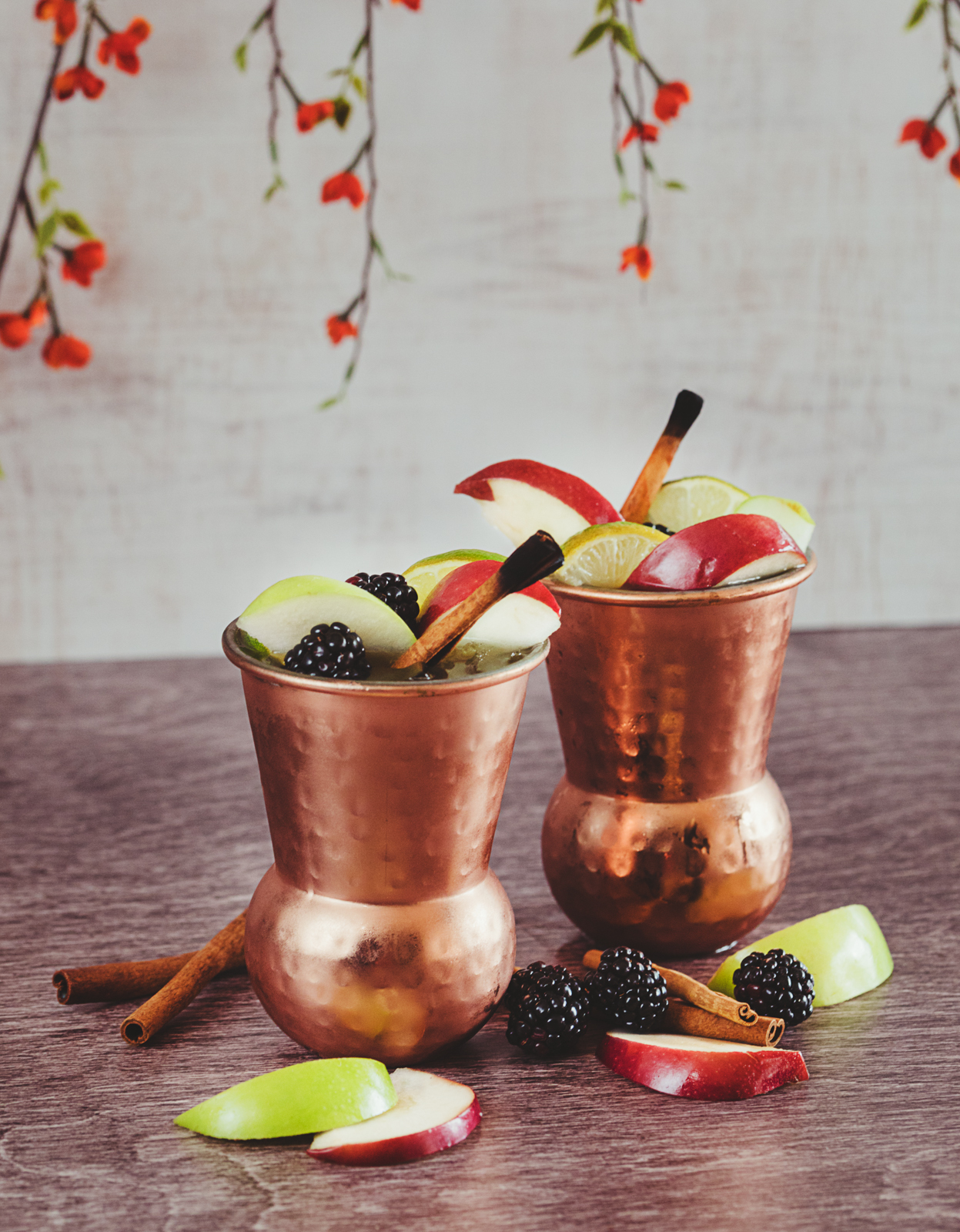 Apple Moscow Mule
Crisp, refreshing, and delicious, this drink will transport you to a day of apple picking and enjoying the fresh fruits the season brings!
2 oz Hard Apple Cider
2 oz Ginger Beer
1 oz Vodka
Apple Slices
Combine all liquid ingredients and pour into a copper mug over ice. Garnish with apple slices, cinnamon, and other seasonal fruits.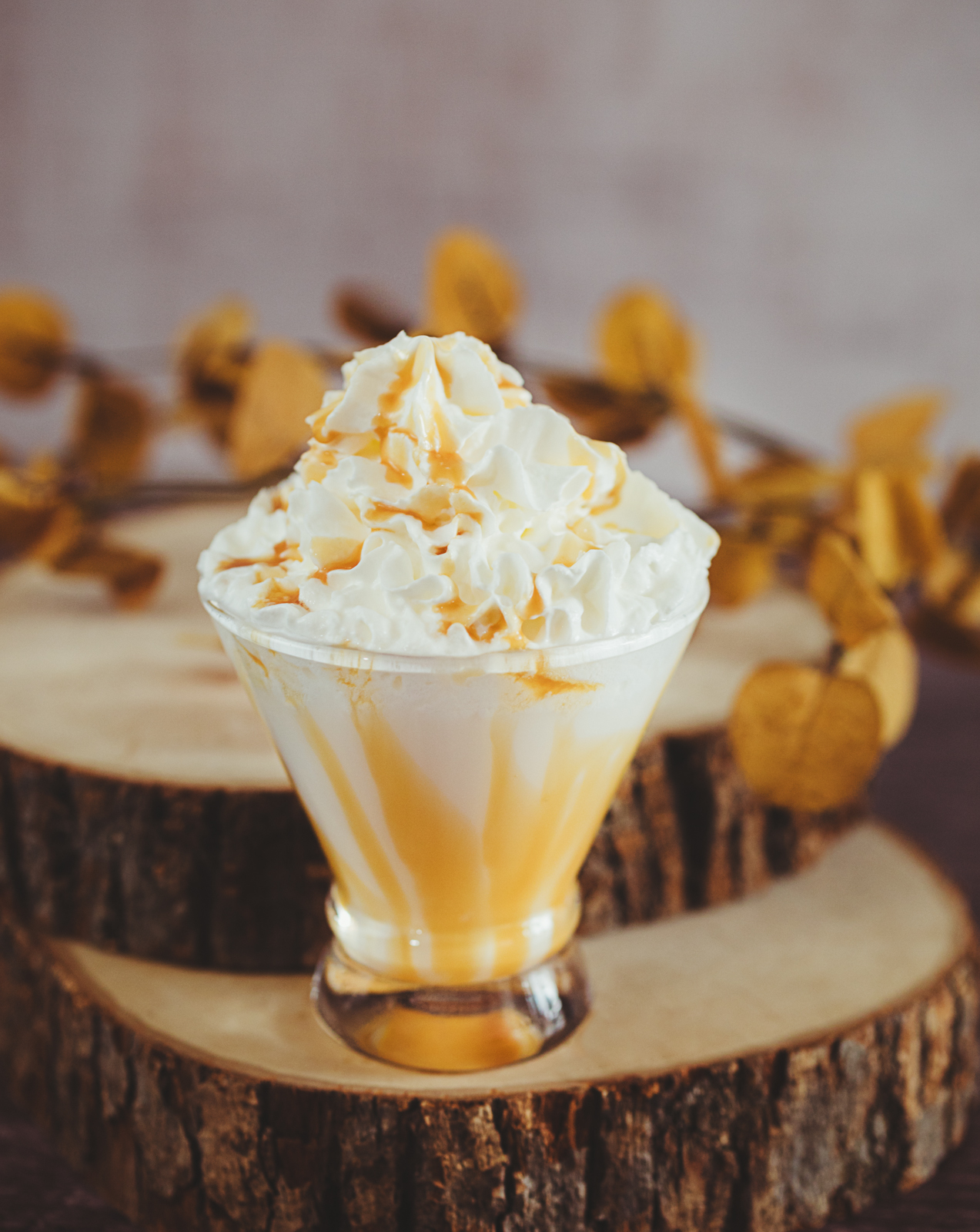 Bourbon Salted Caramel Milkshake:
This creamy and decadent drink is as heavenly as it sounds. Perfect for a sweet tooth at the end of the night, this Bourbon Salted Caramel Milkshake pairs as both a beverage and dessert for you and your guests!
1 oz Bourbon
2 oz Baileys Salted Caramel
1 oz Creamer
Drizzle caramel inside the glass, add ice. Add all ingredients into a shaker, shake well with ice. Pour into glass. Top with whipped cream.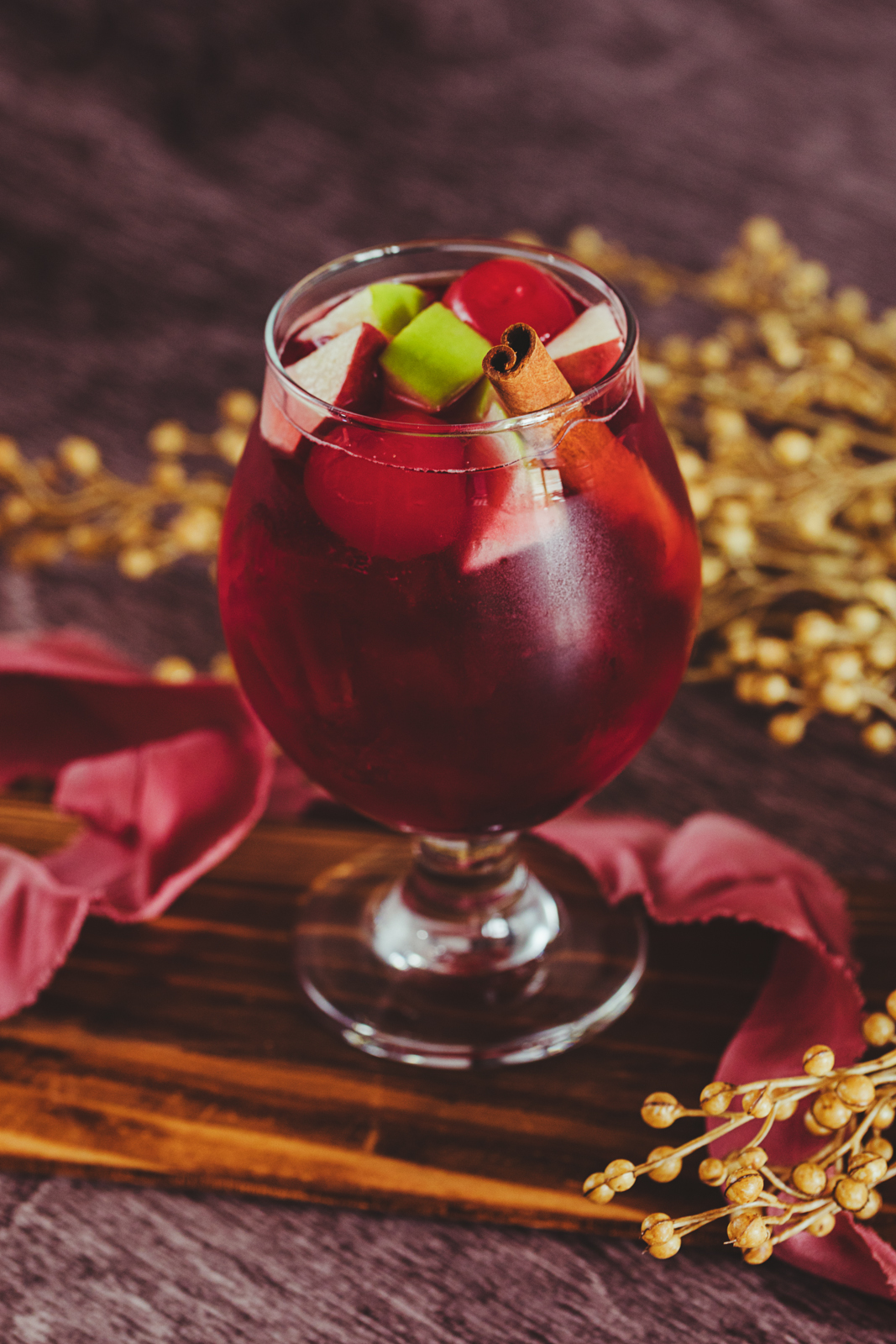 Blackberry Apple Cider Sangria
This twist on Sangria is an elegant addition for your fall reception! It's rich and crisp flavor is bound to be enjoyed among your loved ones.
1 bottle of Red Wine
3 cups non-alcoholic Apple Cider
1/2 cup Triple Sec or other orange liqueur
1/2 cup Honey
1 cup fresh or frozen Blackberries
1 cup freshly diced Red and/or Green Apples
Sparkling Water
Combine red wine, apple cider, orange liqueur, and honey in a large pitcher. Add blackberries and diced unpeeled apples. Serve over ice, if desired, filling glasses 3/4 full and topping off with sparkling water. Garnish with fruit and cinnamon stick.
Sparkling Fireball Apple Cider
We added a spark to this Fall classic. Enjoy this sweet, sparkling drink with an added kick to get your guests out on the dance floor!
1 oz Fireball
3 oz Champagne (Yulupa)
Honey
Apple Cider
Rim glass with cinnamon-sugar mixture. Add ingredients, fill to top with apple cider.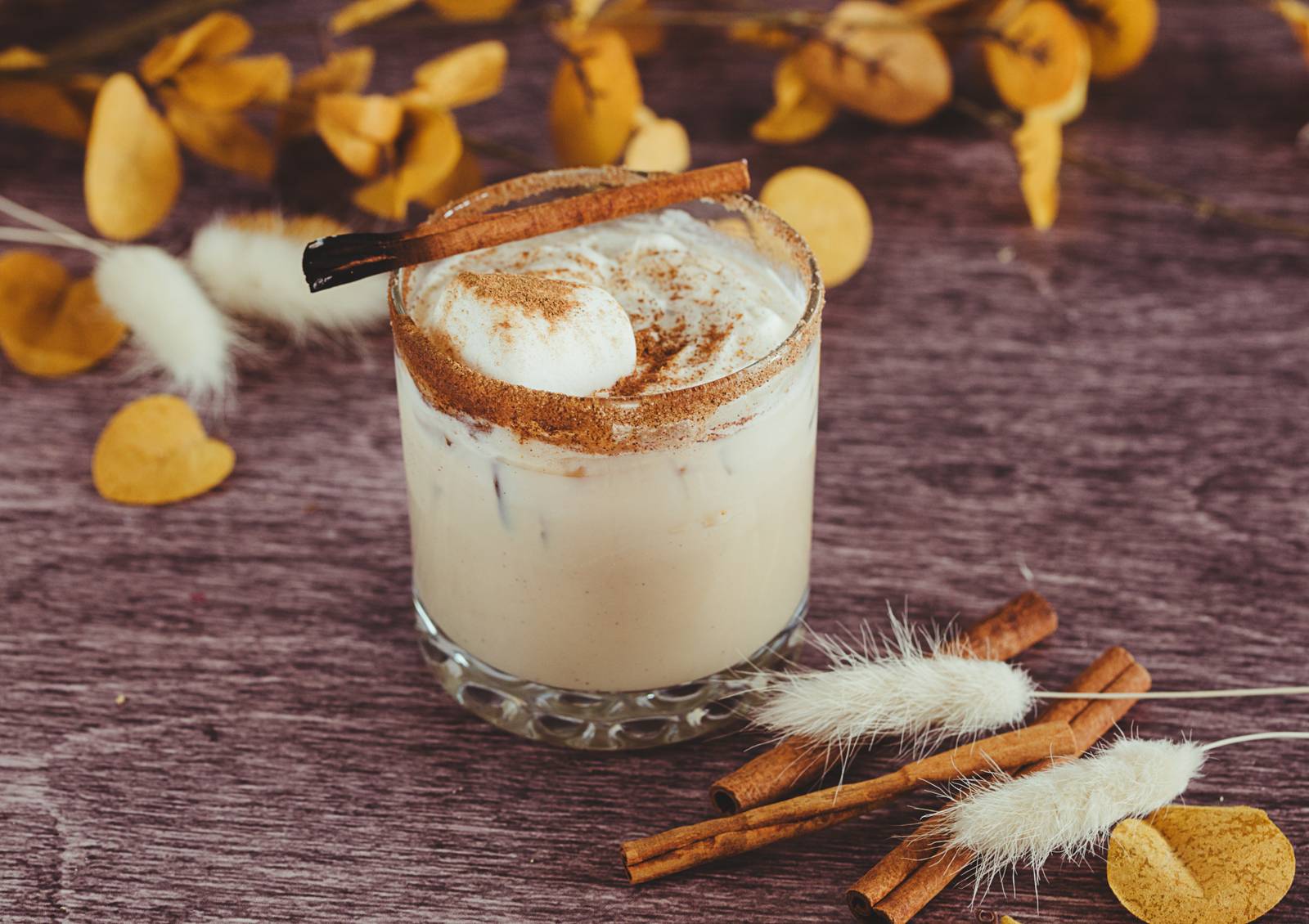 Pumpkin Spice White Russian Cocktail
Forget pumpkin spice lattes, this spicy, sweet, and creamy cocktail is a perfect treat for your guests packed with all-things-fall flavor!
1 oz Kahlua
1 oz Vodka
3 oz Pumpkin Spice Creamer
1 tsp. Pumpkin Pie Spice
1 tsp Sugar
Rim glass with pumpkin pie spice and sugar mixture. Pour ingredients over ice. Top with whipped cream, pumpkin pie spice, and cinnamon sticks.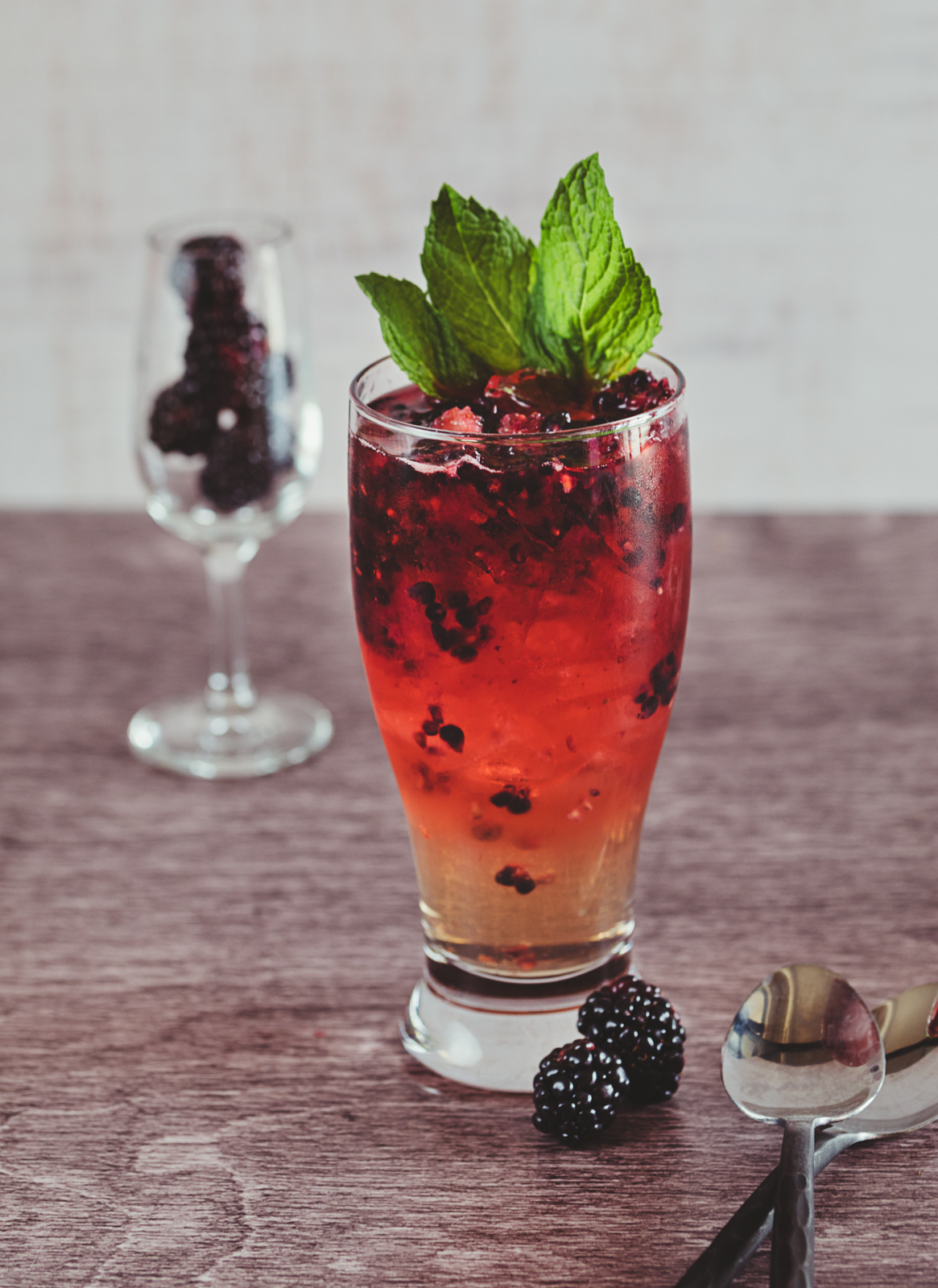 Blackberry Moscow Mule
Fresh and revitalizing, the Blackberry Moscow Mule is a light and refreshing option for your cocktail hour!
2 oz Vodka
1 bottle Ginger Beer
1 cup Blackberries
1 tbsp. Sugar (or to taste)
In a large glass container, muddle blackberries, sugar, and vodka until berries are mashed and smooth. Fill two tall glasses with ice and fill each glass halfway with ginger beer. Tilt glass and gently pour in blackberry mixture until full. Garnish with additional blackberries and mint.
Caramel Apple Mimosas
Sipping on this drink is like biting into your first caramel apple of the season; crisp, tangy, and oh-so-sweet!
2 oz Caramel Vodka
1/4 cup Apple Cider
Champagne
1 tbsp. Caramel
1 tsp. Cinnamon
1 tsp. Sugar
Apples
Dip champagne flute into caramel and rim with cinnamon sugar. Pour apple cider and caramel vodka into each flute and top with champagne. Garnish with apple slice before serving.