Wedding veils are an iconic bridal accessory that have become a statement piece for many a bride. Whether its chosen for tradition or to add an extra touch to the bridal look the day of the wedding, a veil can be just the right addition. Trendy and vintage, long and flowy, embellished or simple, the Madison Area boasts an excellent variety of wedding boutiques to find the perfect veil for any bride. Learn more about veil styles down below!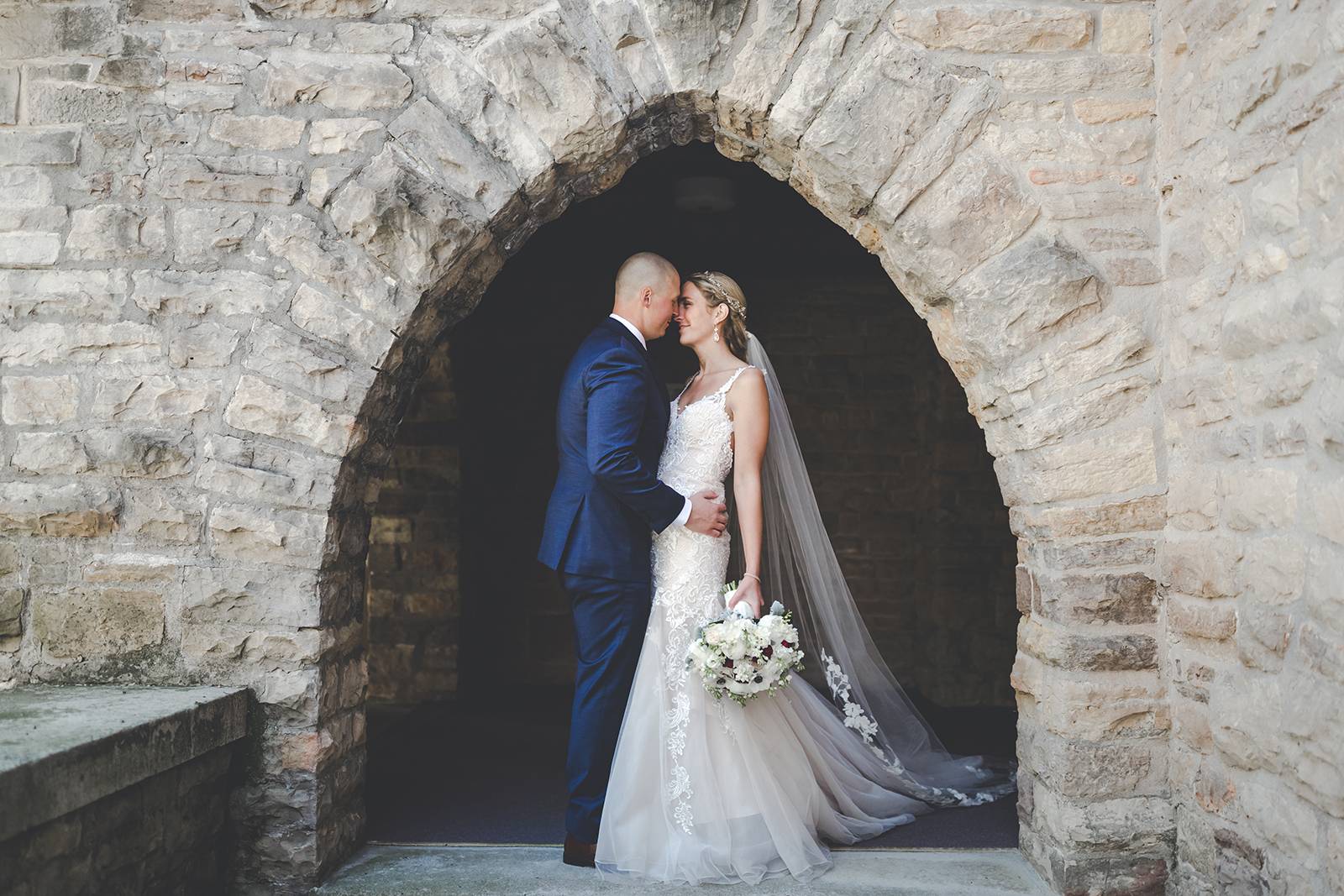 CATHEDRAL VEILS
A cathedral veil creates an unforgettable vision that is regal and timeless. With over a 100 inches of material extending from the comb, your veil will trail gracefully beyond your dress's train as you glide down the aisle.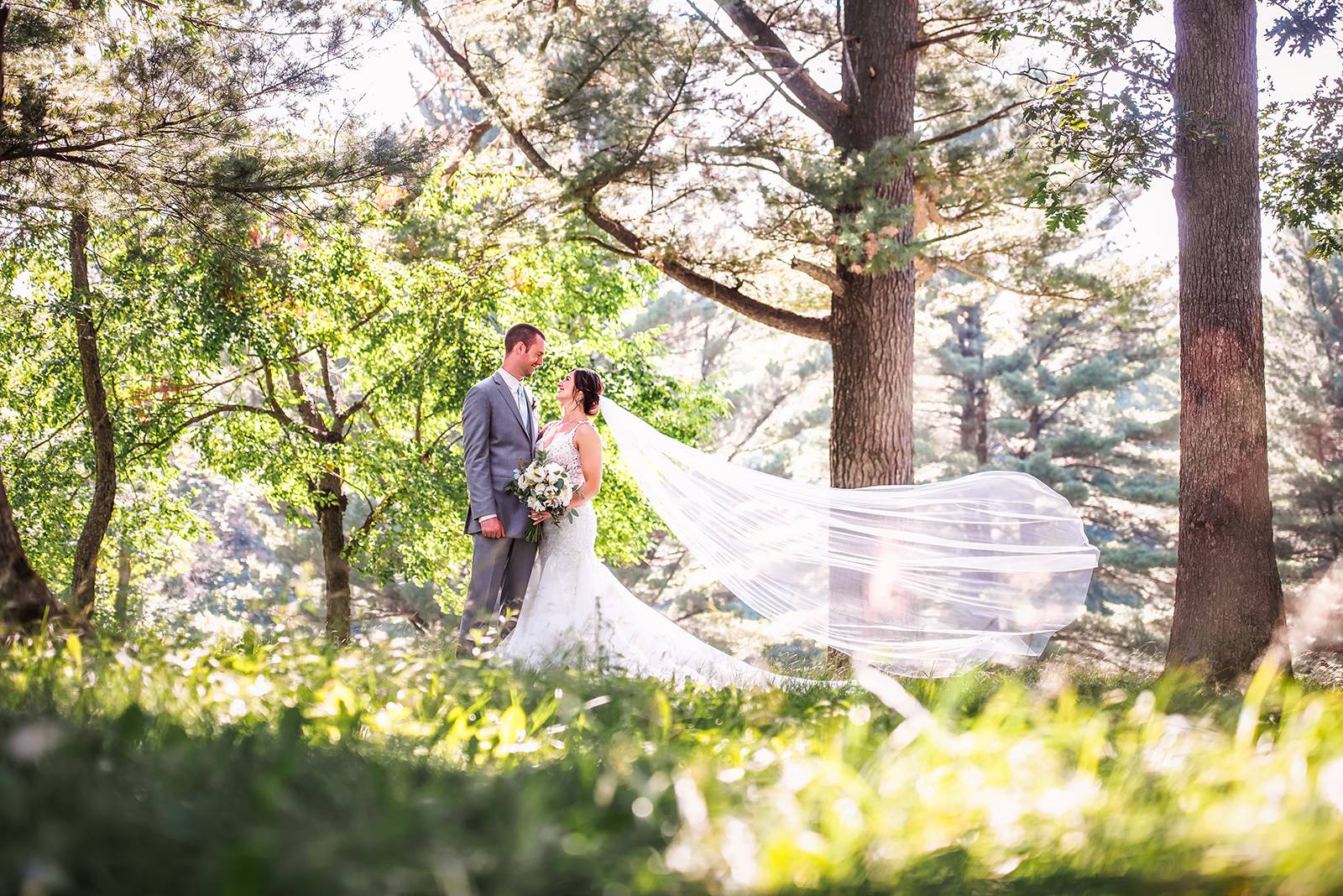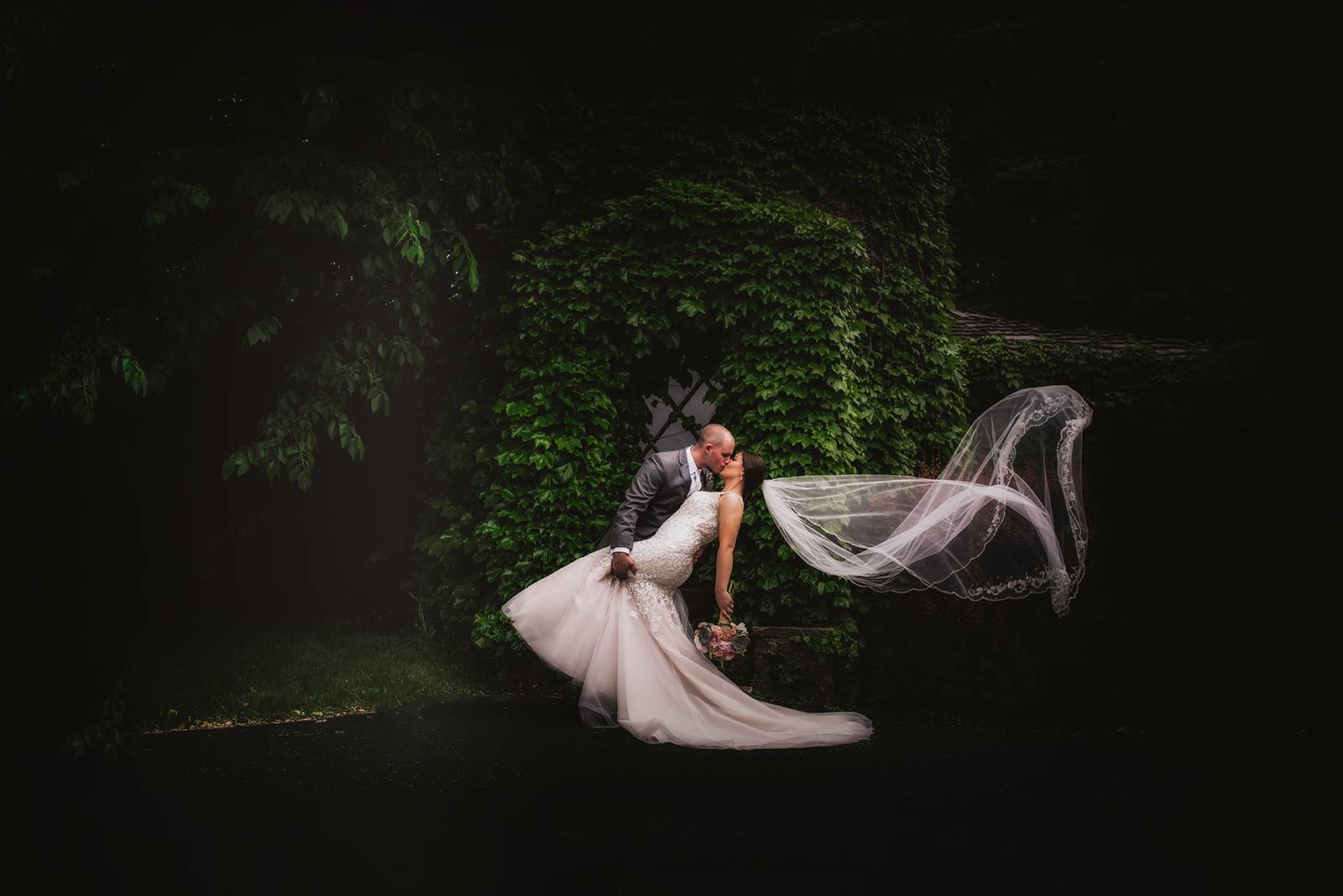 MANTILLA VEILS
The Spanish-style mantilla veil features thick lace trim along its edge and softly drapes over your head. The embellished border will frame your face for the loveliest look.
MID-LENGTH VEILS

Mid-length veils provide a classic look and work with traditional length wedding gowns, tea-length dresses, and alternative bridal styles. Lengths range from elbow-length, fingertip, and walking veils. This style veil showcases the upper body for a flattering silhouette.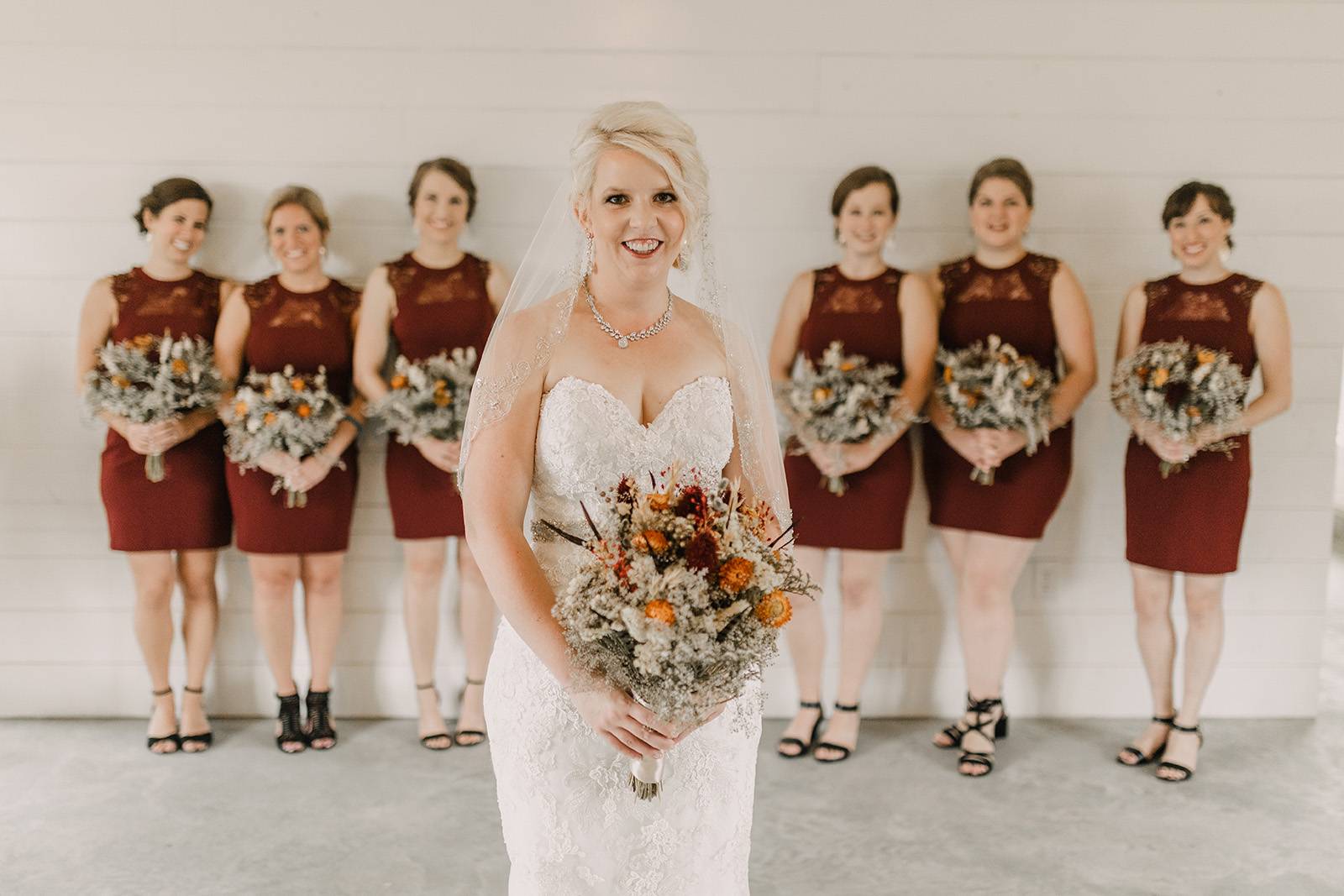 BIRDCAGE VEILS
The marvelous birdcage veil covers only part of the face and is attached to either a headband or a comb. Often made with fishnet-patterned tulle, this style gives off a vintage vibe. A birdcage veil could be the perfect touch for a variety of gown styles, including modern wedding dresses or even jumpsuits.
BLUSHER VEILS
If you're dreaming of a big reveal during the ceremony, a blusher veil is a perfect way to conceal your face for your entrance and walk down the aisle. This veil can be paired with a longer veil worn down the back for a bold statement.