The WedPlan Magazine is your local source for all things weddings in Madison and Southern Wisconsin! Our print and digital magazine is an annual publication that takes couples through every step of the wedding planning process. Featuring unique real weddings, talented local vendors, inspiration, checklists, timelines, tips, and MORE, we can't wait to dive into today's blog, helping you get to know this incredible resource even better! Keep on scrolling to get started!
INSPIRATION
From real weddings (pictured below) to styled shoots, galleries, and other wedding designs, you are sure to find TONS of stunning inspiration for your big day! Enjoy flipping through our book and circling what catches your eye as you dream up your vision for your own unique wedding celebration!
PLANNING TIPS
Throughout our WedPlan magazine, you'll find helpful articles filled with wedding planning tips from our team of wedding experts to help you think through each part of your special day! Be sure to refer back to these as you go about your planning process, as well as the timelines included to help you think through when certain elements of your day should be booked or taken care of!
LATEST TRENDS
Each year, our publication provides couples with inspiration from the most recent wedding trends in the industry! We team up with talented local Madison, Wisconsin, area vendors to show off what's up and coming in the wedding world and share galleries full of it to browse through.
VENDORS
Our incredible Madison area wedding vendors are the heartbeat of our WedPlan Magazine. Throughout, you will find many of them featured as you explore and start to build your wedding DREAM TEAM! From venus to florists, bakers, photographers, and more, our WedPlan Vendors are trusted professionals who are passionate about making your dream day come to life!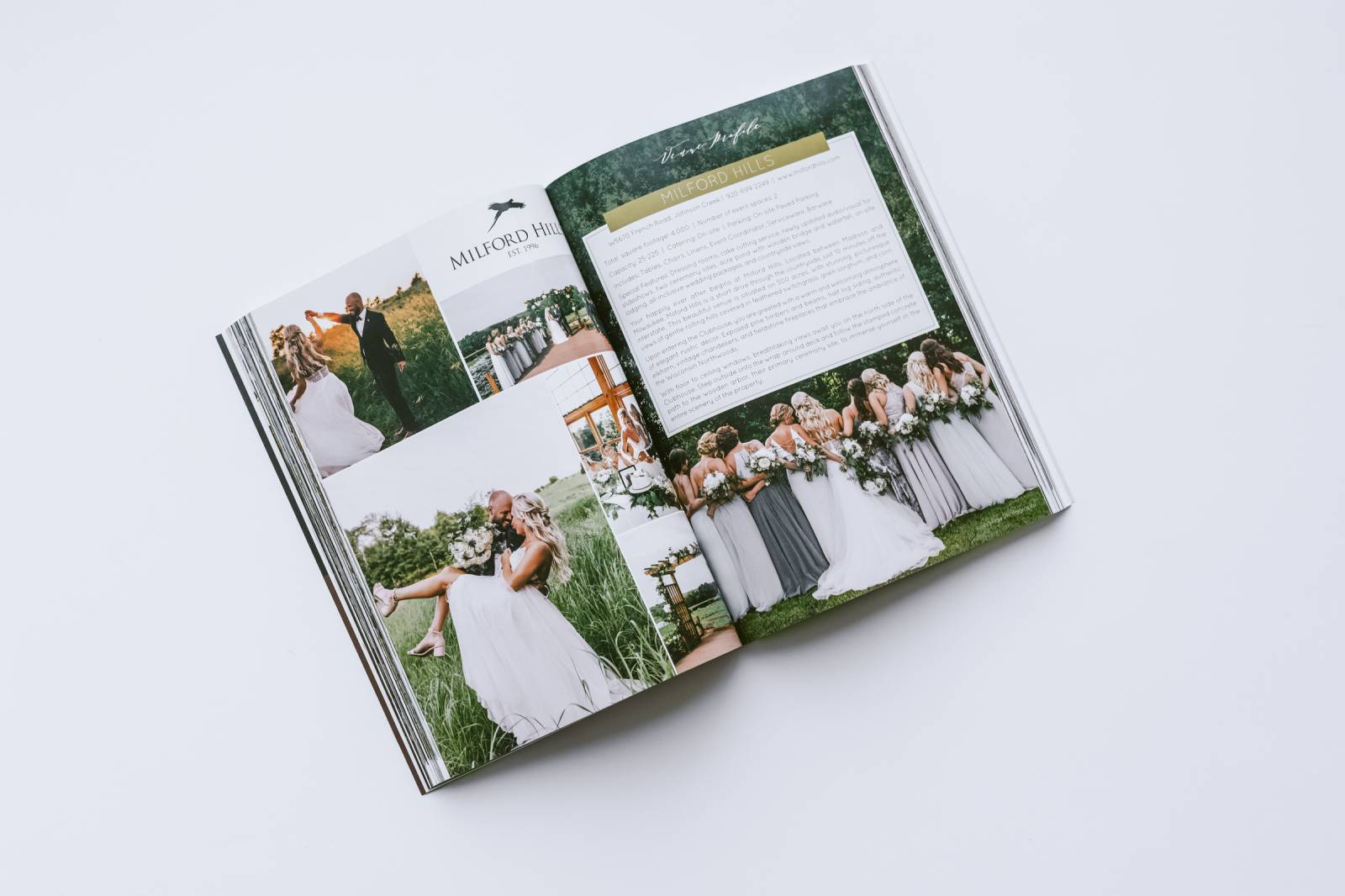 PLANNING RESOURCES
Last but certainly not least, each year at the end of our publication, you'll find planning resources like checklists, timelines, and more to help planning your big day go as smoothly as possible! Use these along your wedding planning journey as you meet with vendors and piece together the details of your day to stay on track and organized!