Wedding trends, such as many things in life, are ever evolving and changing from year to year. Our own Dana Gee, of Wedding Planner & Guide, has been in the wedding industry for over 20 years and has seen trends come and go. Through her work with our wedding magazine, blog and wedding shows, she is quite familiar with what's in and what's not. Dana shared these latest trends in Madison, Wisconsin, at the recent National Association of Wedding Professionals event.

VENUE TRENDS: While barn weddings are indeed still being sought after for their authentic and carefree vibes, we are seeing a shift back to more modern and contemporary venues. Chic hotels, spacious banquet halls, and alternative locals, such as vineyards or industrial warehouses, are being embraced by couples who are planning refined and regal weddings. After seeing many of their contemporaries exchange their I Dos in more rustic settings, these couples are searching for a different ambiance.

WEEKEND WEDDING TRENDS: Smaller more intimate guest lists are allowing couples to invest in the opportunity for fun-full weekend activities. Couples have been adding multiple events to their wedding weekend including welcome parties, after parties and post-wedding brunches. One unique twist on this trend is instead of ending the weekend with brunch, they're planning the big wedding day with brunch as the reception fare.
DECOR STATEMENT TRENDS: Personalized ceremony altars and backdrops of geometric structures, floral installations, and layered drapery make a dramatic focal point to frame the couple during their I Dos. Take the same details one step further to dress up the reception along with coordinating a sweetheart table, the regal king table, or a mix and match of table shapes and chair styles.
FASHION TRENDS: On the fashion scene, bridal gowns from sheaths to ballgowns are, more often than recent years, including straps, statement sleeves, and illusion plunging necklines, backs, and sides. Hints of blush and blue are gracing bridal styles. For non-traditional brides, look no further than beautifully tailored pantsuits or the stylish jumpsuit. They're perfect for rehearsal dinners, city hall nuptials, and chic city settings.

Better yet, embrace the trend we love most - multiple outfits! Wearing numerous dresses has been hot, hot, hot over the past few years. Allowing brides to experiment with colors, silhouettes, patterns, sequins, and styles they might not want to wear for their ceremony but would love to wear at some point on their big day.

Classic to bold styles of suits and tuxes are being showcased with accents of bright colors, patterns, and a mix-match of textures with velvet as the now fabric. This year, it is all about slim fit from top to bottom. Straight or tapered trouser legs are a must, and it's important to continue that style from the waist up too. A slim jacket will highlight the chest and shoulders, delivering a masculine, athletic silhouette. Finish off your ensemble and treat yourself to a smart pair of shoes. It's your wedding day, put your best fashion foot forward.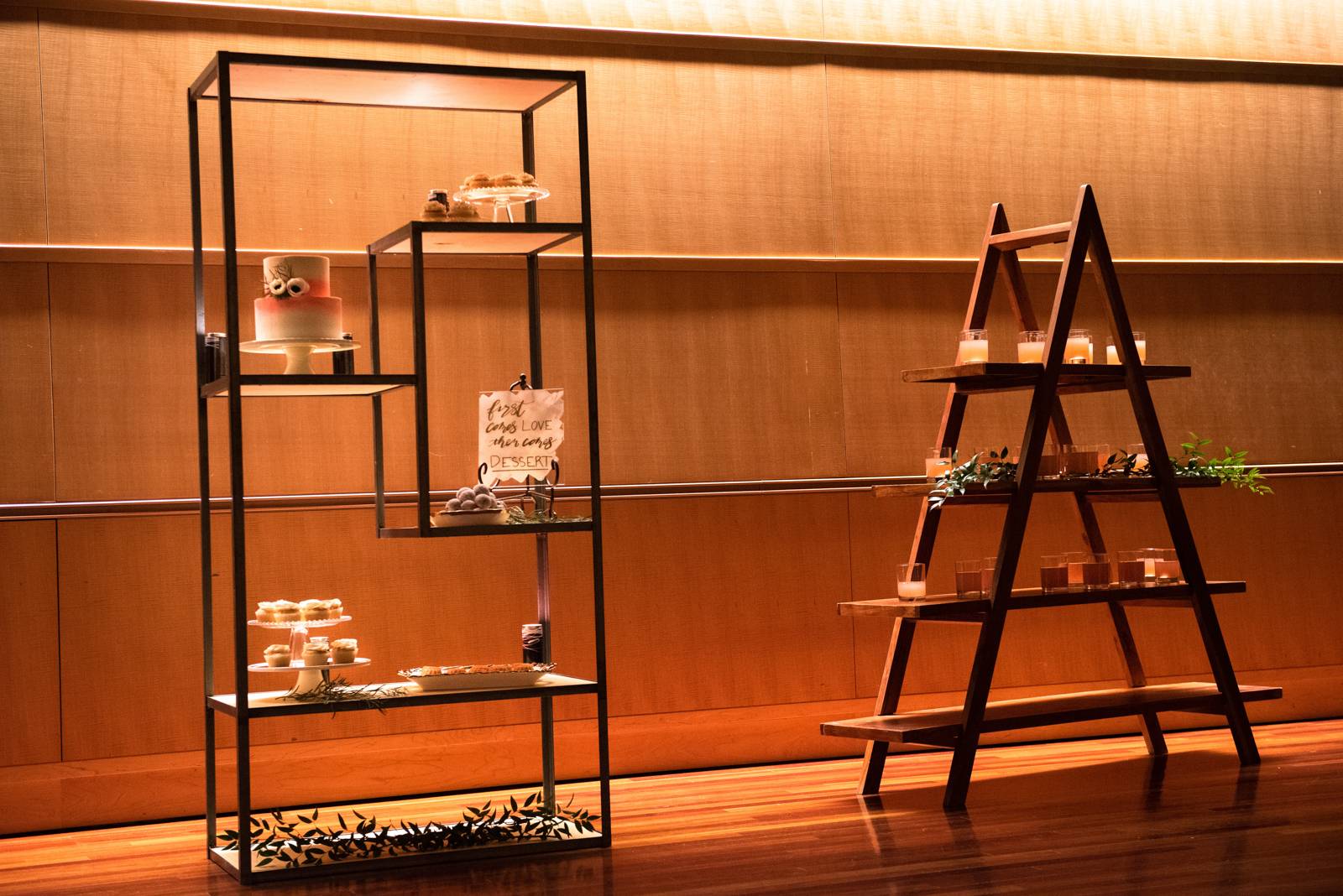 FOOD STATION TRENDS: Artistically displayed food stations with customizable snacks or sweet treats offer guests the opportunity to graze at their discretion. Think food as part of the wedding decor. Take these stations to the next level with stylish signature beverages, interactive food like s'mores or a fondue bar, or enjoy gourmet organic cotton candy. We promise, your guests will love these yummy ideas.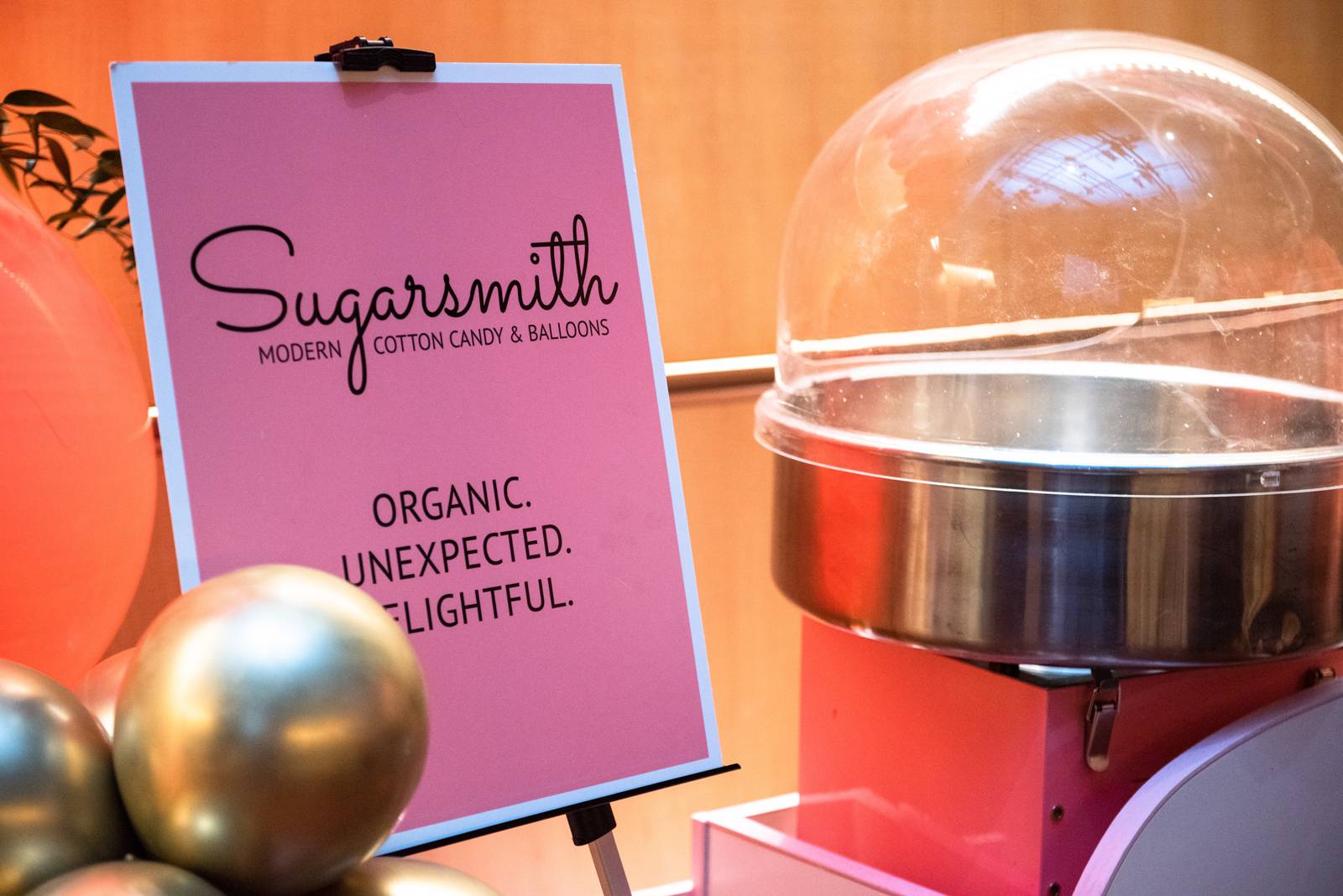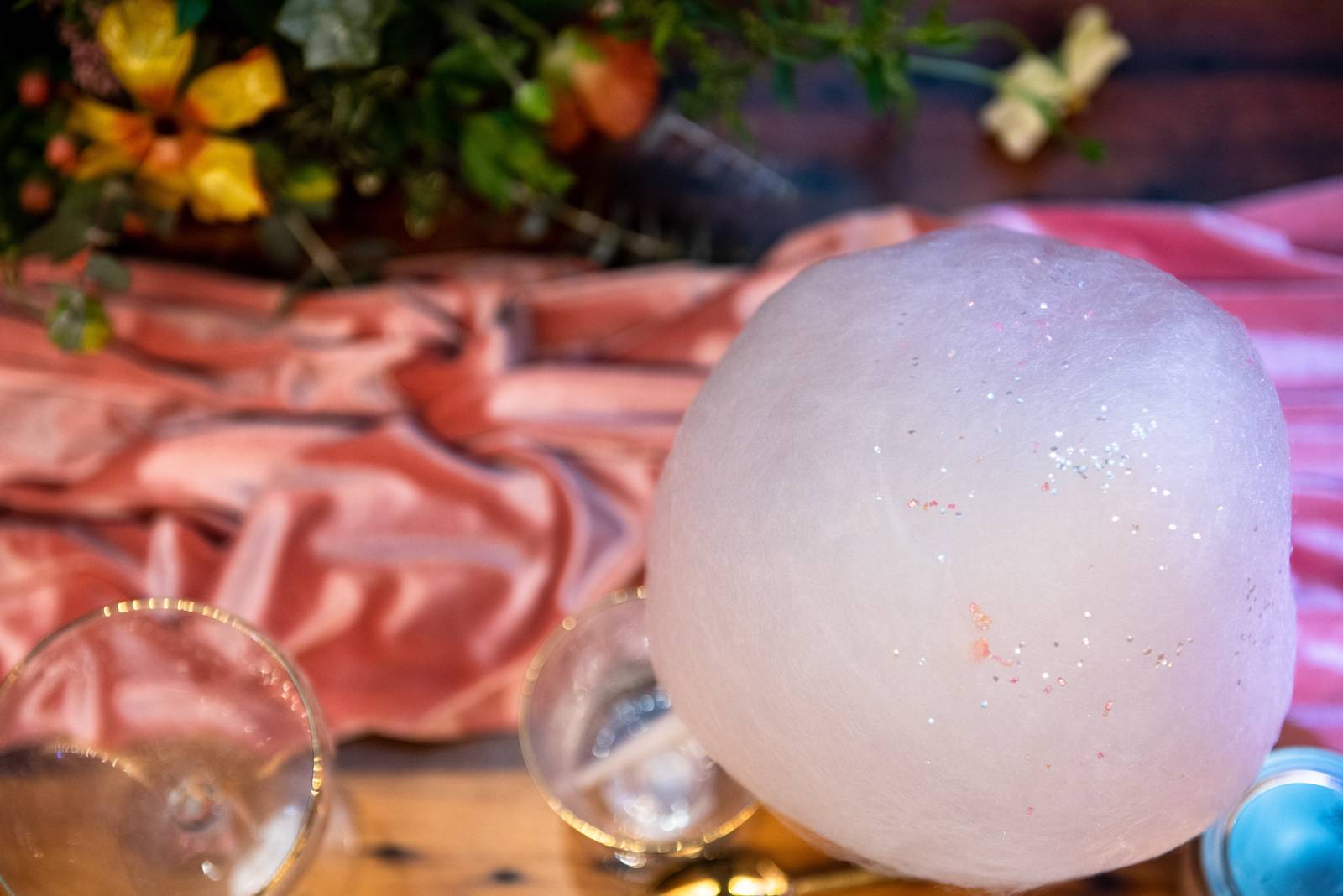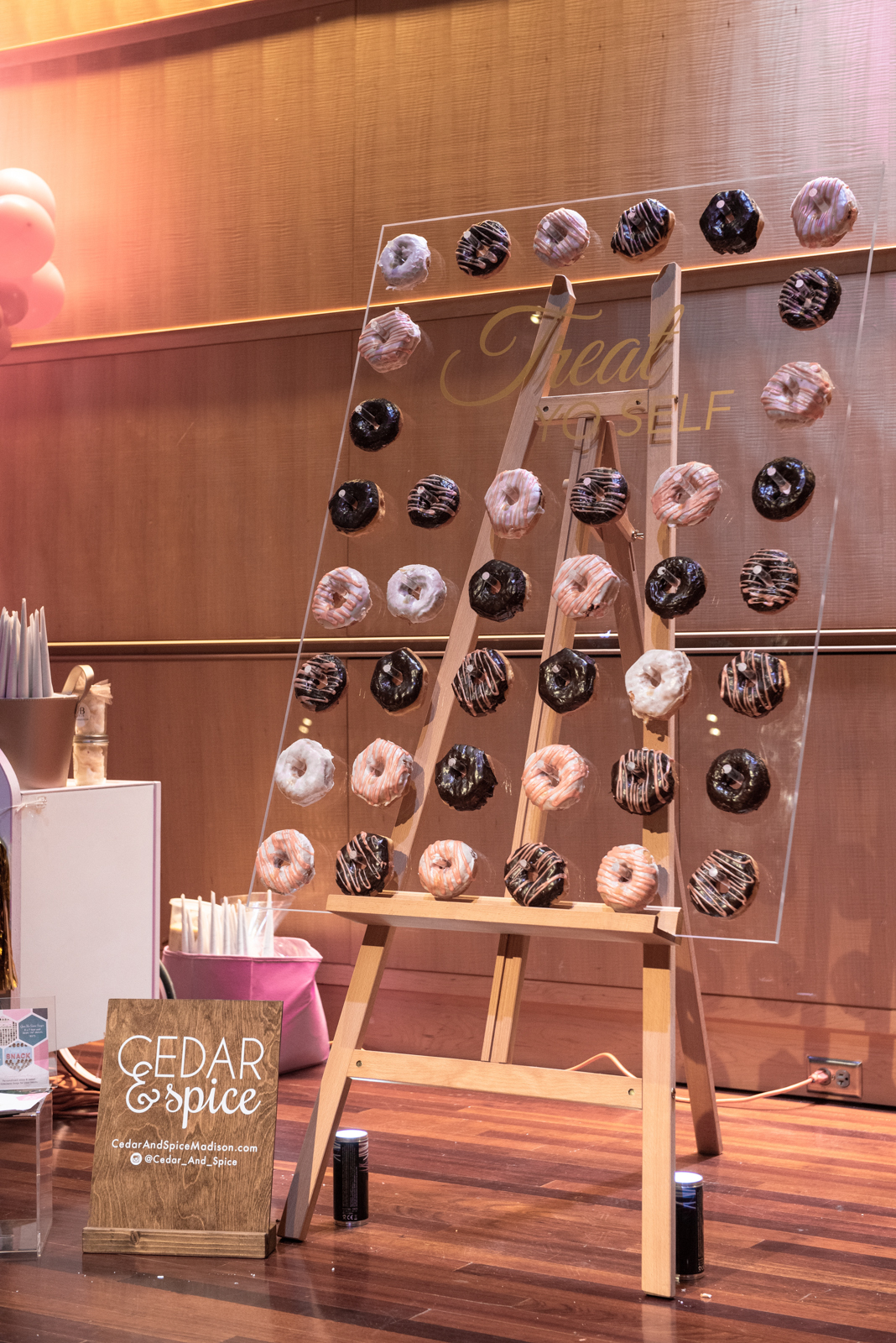 WEDDING LIGHTING TRENDS: Candles have always been a great way to set the mood, but unique lighting fixtures can really change the entire ambiance of a room. Receptions in 2019 will be LIT with Edison lights, chandeliers, café lights, twinkle lights, uplighting, and lanterns.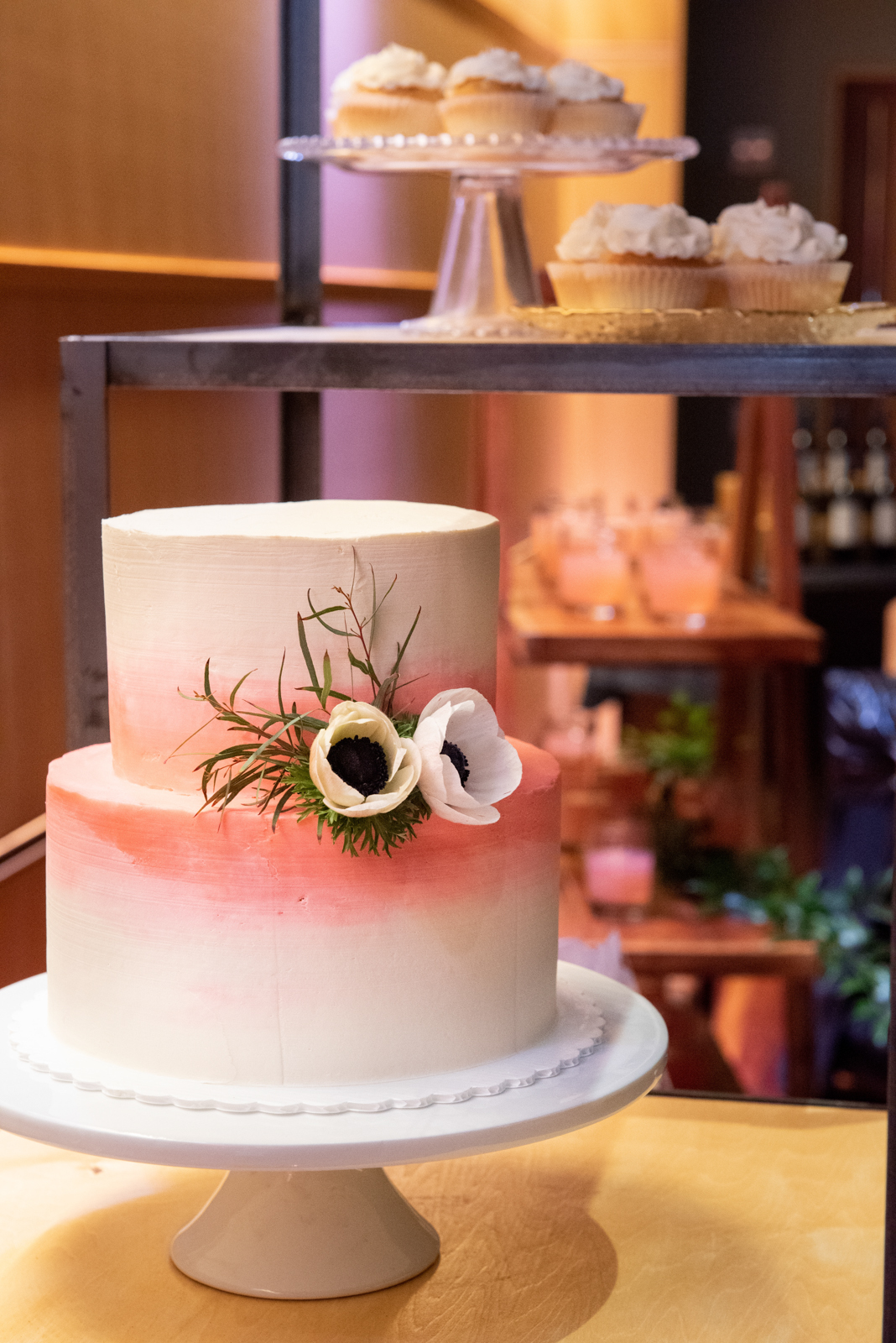 CAKE AND ICE CREAM: Always trendy! You can never go wrong with these staples. For the cake, hand-painting is the new decorating style that is making waves. Paintwork and whimsical illustrative effects are the top choices for couples. As an extra special touch, include romantic text as a focal point in the design.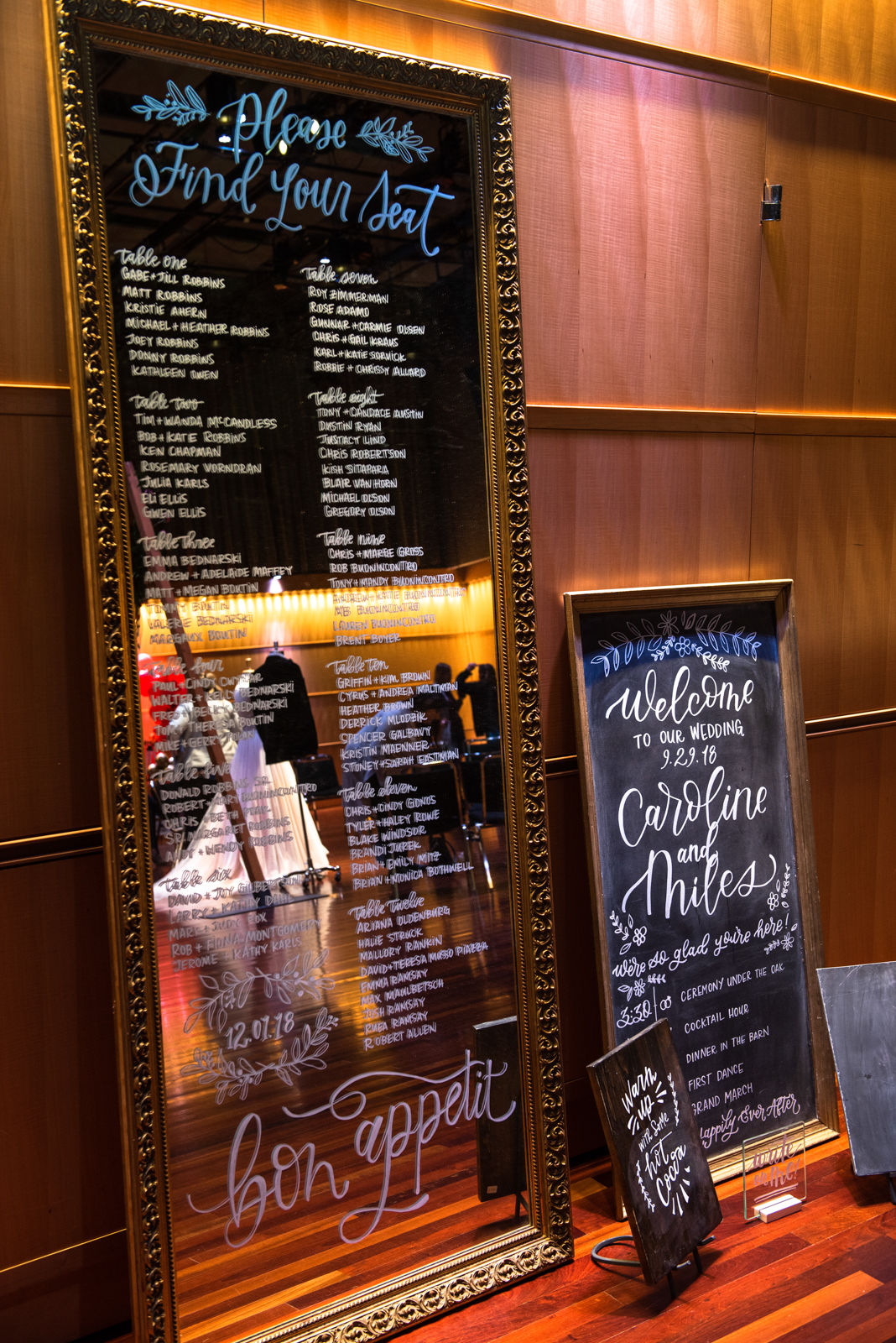 WEDDING SIGN TRENDS: Signage has become a staple at weddings these days, from rustic wooden signs to calligraphy chalkboards, mirrors, and acrylic. There are several ways you can incorporate personalized signs. They can be used to highlight a welcome message, guest table, dessert station, or food and bar menus just to name a few. Couples are beginning to think interactively to enhance their guests' experience even when it comes to escort cards and table assignments.
INVITATION TRENDS: We've rounded up what will be the hottest 2019 wedding invitation trends. Laser cut invitations are perfect for those who love intricate designs but want a little edge in their style. Add some shine to your stationery by embracing metallic foils, shades of gold and silver are still popular, but copper is the current favorite metal. Original illustration or watercolor elements that capture the essence of your style can create a romantic and soft design. Think about adding some extra posh elements by choosing acrylic invites, adding custom wax seals or postage, or mailing your pieces in a box for a dramatic delivery.
Think beyond paper to continue your event branding with wood laser cuts, custom decals, and unique wedding favors.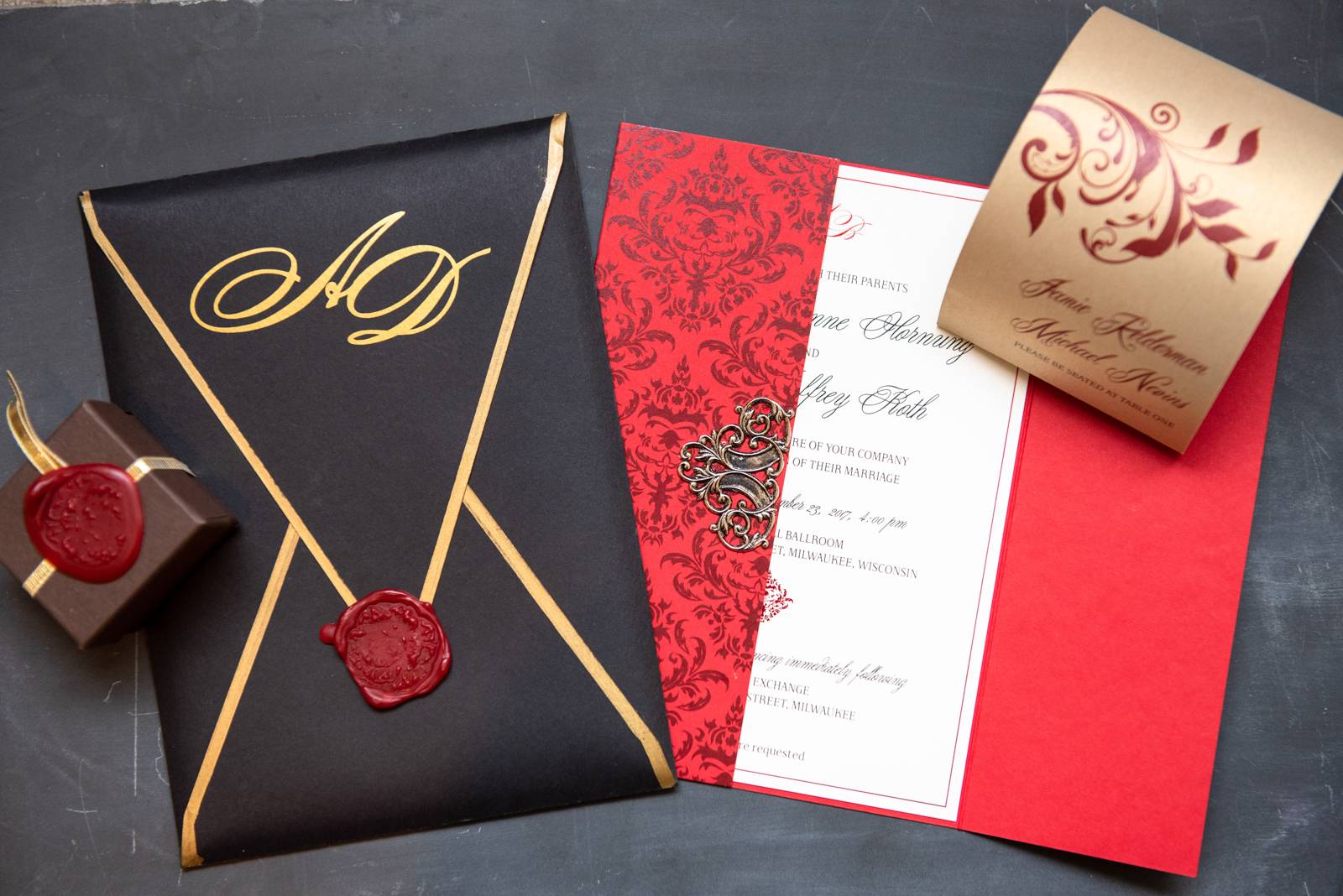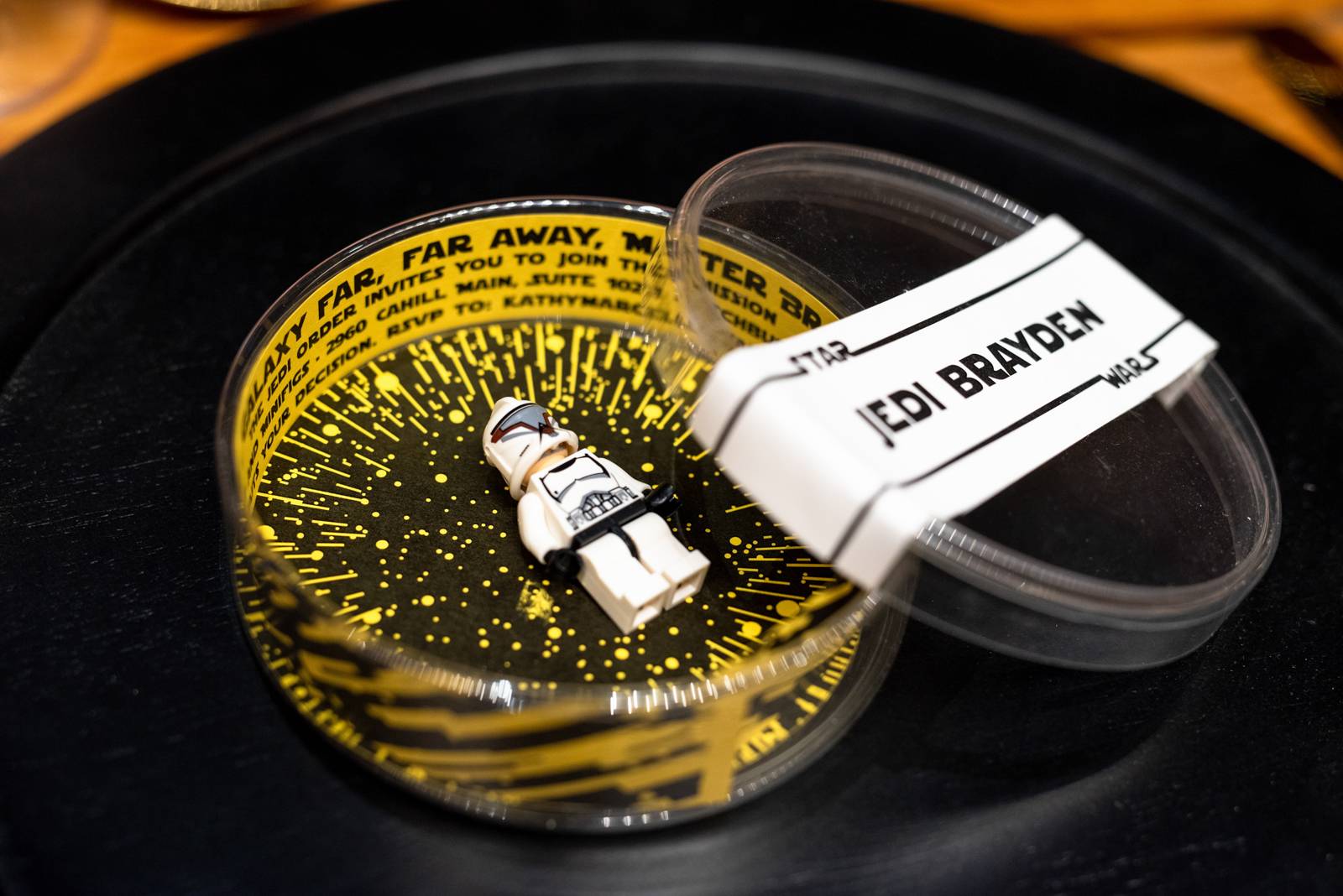 WEDDING FLORAL TRENDS: The 2019 wedding flower trends are about a return to vibrancy and color while embracing tradition. Envision fluffy, romantic blooms accented with greenery in bouquets and decor. Dramatic flower walls, styled archways, and wearable floral accessories will be enjoyed.And, don't miss the gorgeous Floral wall above, used as a gorgeous backdrop for our photo opp at this event.
GUEST ENTERTAINMENT TRENDS: More significant than ever, soon-to-be newlyweds want to give their guests something to remember. From photo booths that offer social GIFs, the return of the Polaroid, and interactive art creation to comedians, caricaturists, and games -- there is a world of possibilities to keep the party going and guests happy.
PHOTOGRAPHY + VIDEOGRAPHY TRENDS: The popular first-look has been trending for quite some time now and is still going strong. It has now evolved to first looks with fathers and/or mothers and a big reveal to bridesmaids who may have not seen the dress yet. Another idea growing quickly in the wedding industry is to hire a professional to capture your proposal and creating the ability to relive the moment of the big YES.

When it comes to social sharing photos, some couples love it and others want a completely unplugged event. Becoming an ever more popular request is couples asking guests not to post anything on social media until the day is over. No cameras, no phones, no iPads, just guests being there and enjoying the moment with them.

The climb of drone photo and video is definitely a service to keep on your horizon. Overhead shots of just the bride and groom, wedding party as a whole, or even footage of your whole event is a powerful way for the photographer to capture the spirit and excitement of the day.
--------
We hope you have made note of the trends that excite you and consider incorporating these ideas as you plan your wedding day. And if you do, we would love to hear all about it! We cordially invite you to come see more trends at our Madison Spring Wedding Show this May.
Special thanks to all who helped Dana create this event (see complete list below), and thanks to the National Association of Wedding Professionals (NAWP-Madison Chapter) for asking us to be a part of this event.