Writing and reciting your vows may feel intimidating, but in today's blog, we are here to help guide you through the entire process! Creating personal vows for your soon-to-be spouse is meaningful for your partner and can be touching, insightful, or amusing for your guests. You may stumble, cry, forget a line, or lose your place, but it doesn't matter when it's coming from your heart in that special moment. And, keep in mind, that these don't have to be memorized. Read more below for the best tips, ideas, and even a list of prompts to help get the writing started!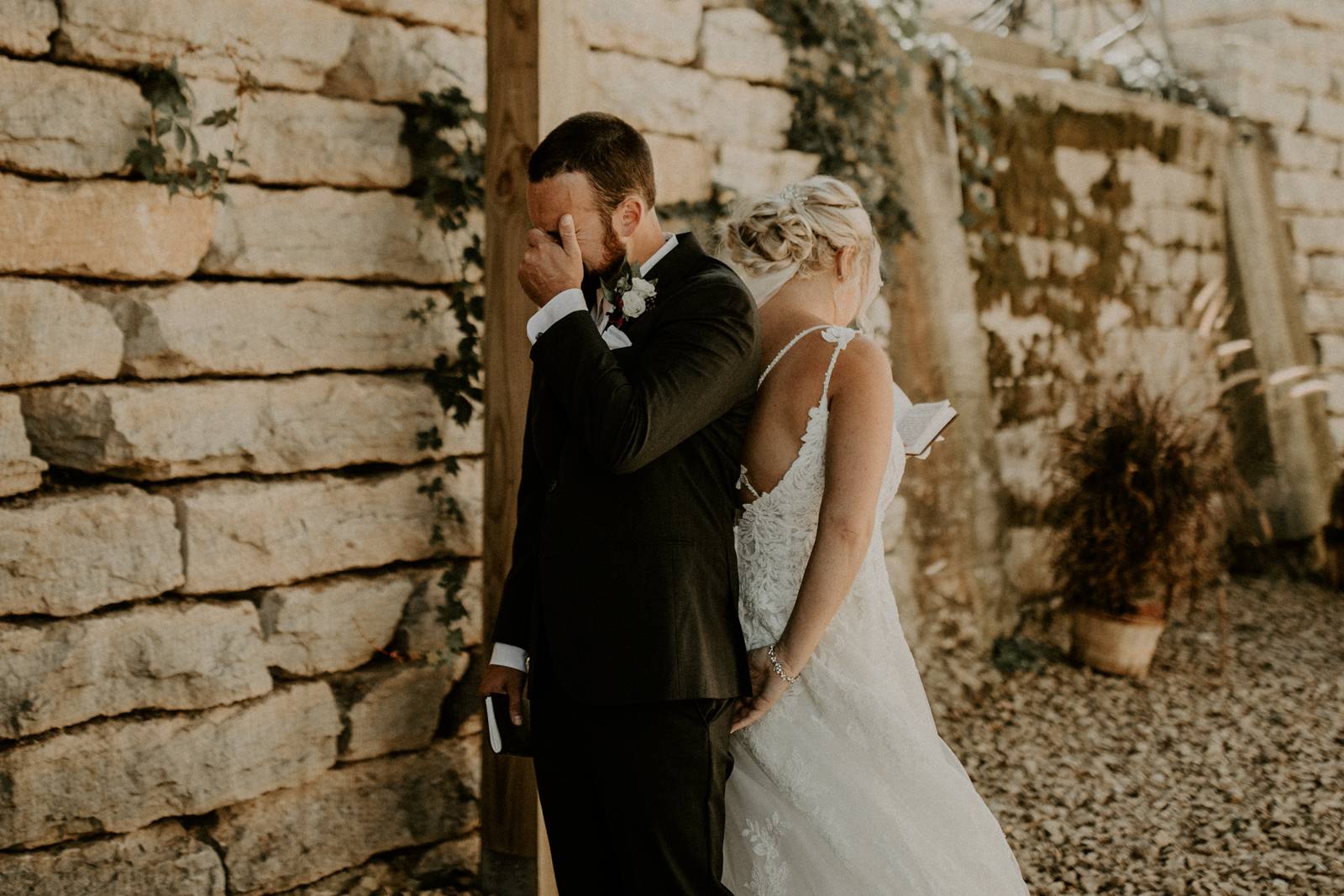 DON'T KNOW WHERE TO BEGIN? HERE ARE SOME PROMPTS TO HELP YOU GET STARTED!


1. WHEN & WHERE DID YOU MEET?

2. WHEN & HOW DID YOU KNOW THEY WERE THE ONE?

3. WHAT DO YOU LOVE MOST ABOUT THEM? (OR, WHAT YOU ARE WILLING TO PUT UP WITH, HAHA.)

4. WHAT DO THEY BRING TO YOUR RELATIONSHIP?

5. WHAT IS SPECIAL ABOUT YOUR LOVE FOR EACH OTHER?

6. WHAT IS THE FOUNDATION OF YOUR RELATIONSHIP?

7. WHAT ARE THE WAYS THEY MAKE YOU LAUGH?

8. WHAT DO YOU SEE IN YOUR FUTURE TOGETHER?

9. WHAT PROMISES WOULD YOU LIKE TO MAKE OR WHAT WILL YOU BRING TO THE RELATIONSHIP?
TIP: If you have children that will be uniting in this new family, consider including them in your vows.
WHAT IF YOU WANT YOUR VOW READING TO BE MORE INTIMATE?
Reciting your vows or personal thoughts in front of a group of people may not be your thing, but you want to make sure you express your thoughts and emotions to your partner privately on your wedding day. This can be accomplished by writing each other a letter you can read to each other during your first look. If you prefer not to see each other before your ceremony, consider a "first touch" instead. Stand back-to-back or around a corner where you can still hear each other's voices and hold hands. Decide if anyone else will be present, like a photographer and videographer, or if you want it to be just the two of you. If you prefer not to read out loud or want to spend a quiet moment alone soaking in your partner's words, simply exchange letters with each other. This is also a perfect time to exchange gifts if you have chosen to do so. Oh, and don't forget a tissue or two!
Our best advice would be to save those letters and re-read them on each anniversary, reminding each other what you loved about them that day and what you continue to love about them now. You can even re-write and recite your letters to each other each year as you grow in your love.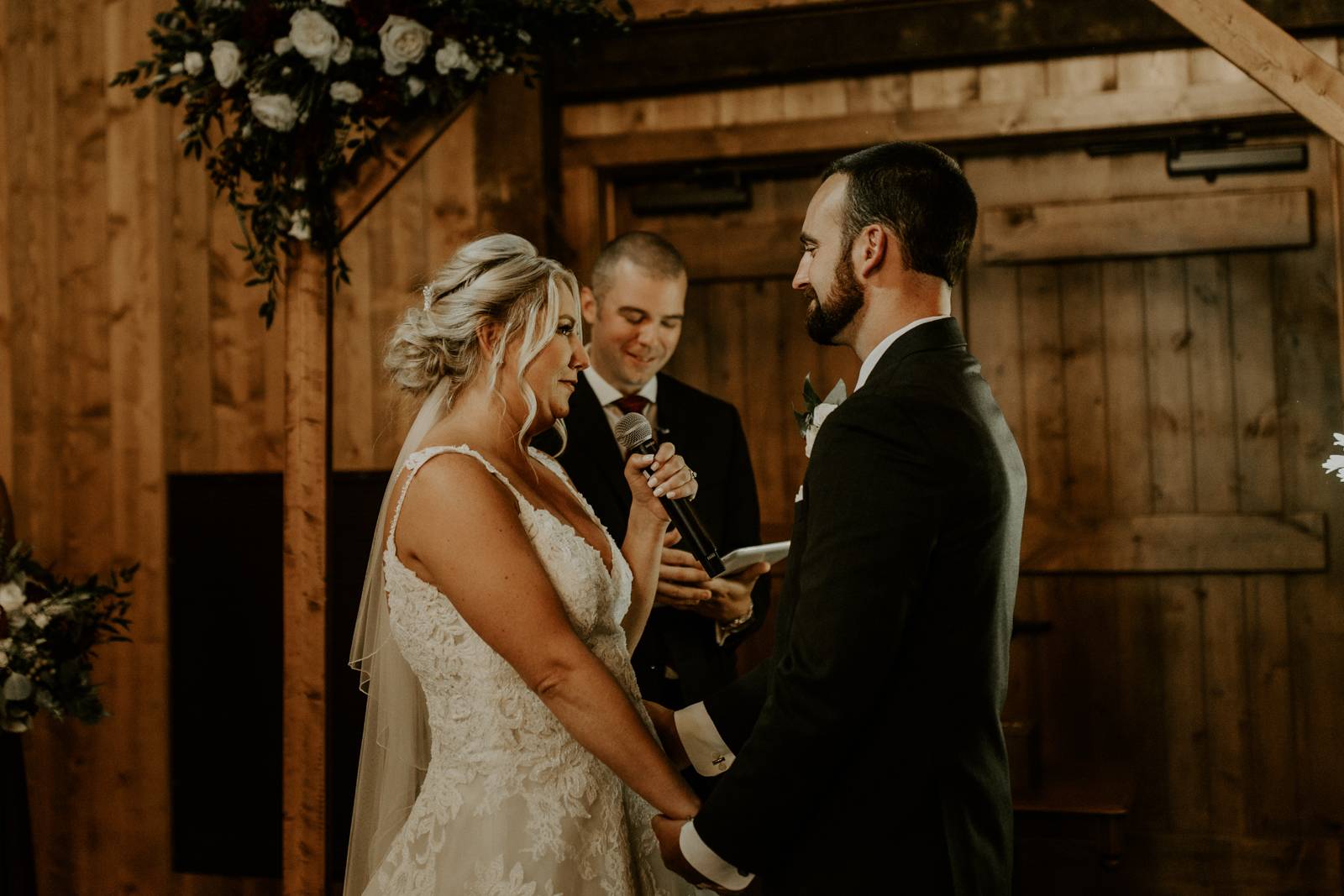 Download our interactive Planning Companion to help you plan your wedding from start to finish!