Painted in the early 1900s during the height of the Golden Age, an Austrian Symbolist artist, Gustav Klimt, created "The Kiss," a stunning oil-on-canvas painting of a man and woman embracing each other detailed with shimmering gold-leaf, vibrant colors, intricate use of shapes, and an ethereal feel.
When Lindsey from LK Bridal Studio was on a trip to Costa Rica, she discovered a beautiful mosaic art piece inspired by this particular painting and fell in love with it so much that she had it sent back to her home in Wisconsin!
This beautiful work of art inspired today's styled wedding shoot at The Tinsmith, which uses warm jewel tones and rich gold accents throughout the design. Featuring Velvet Rentals, Flowerbuds Floral, Celebrations Entertainment, Craig's Cake Shop, and Canndigenous, enjoy all of the artistic-inspired details below!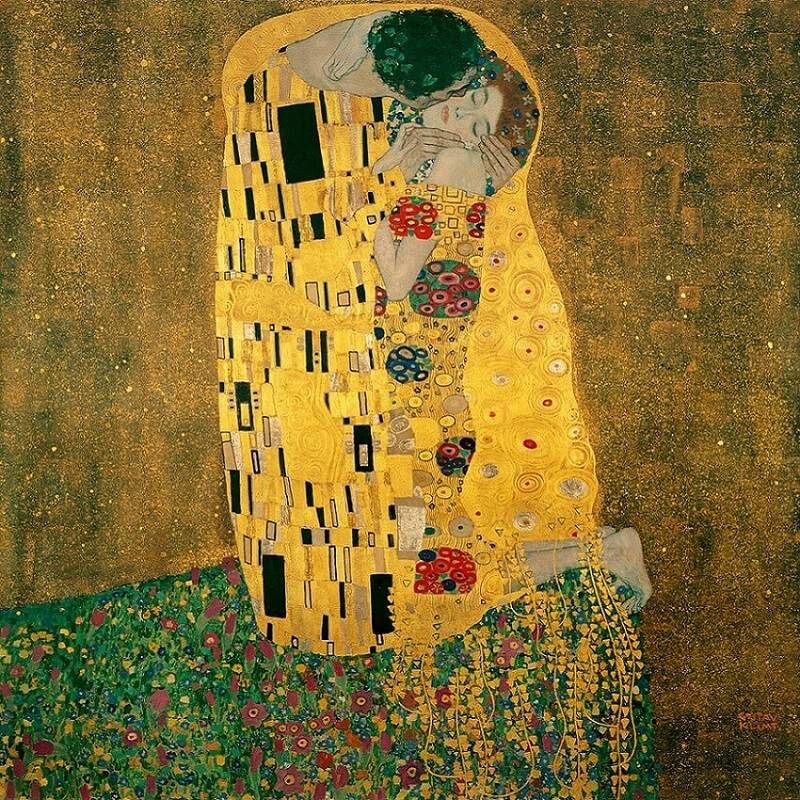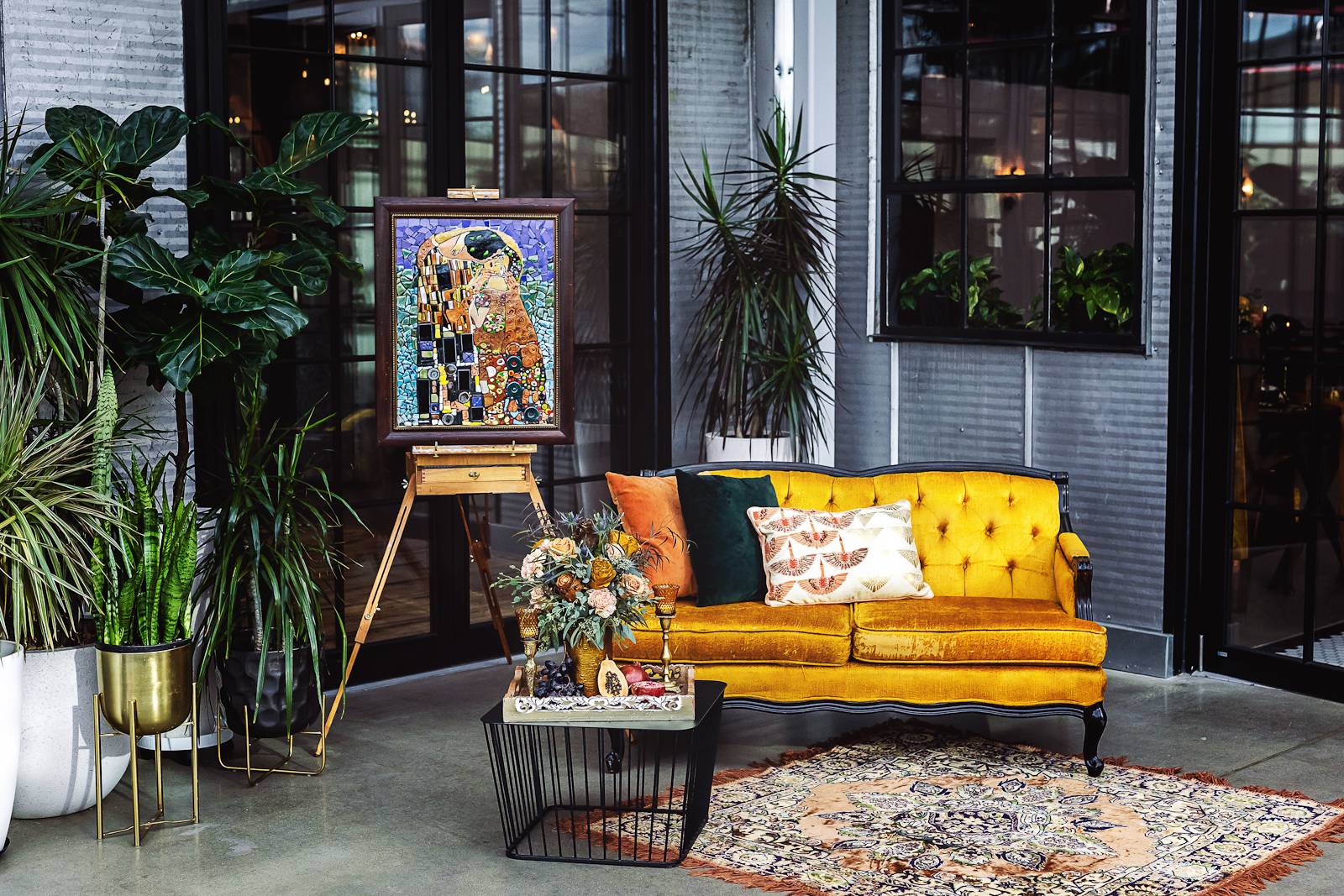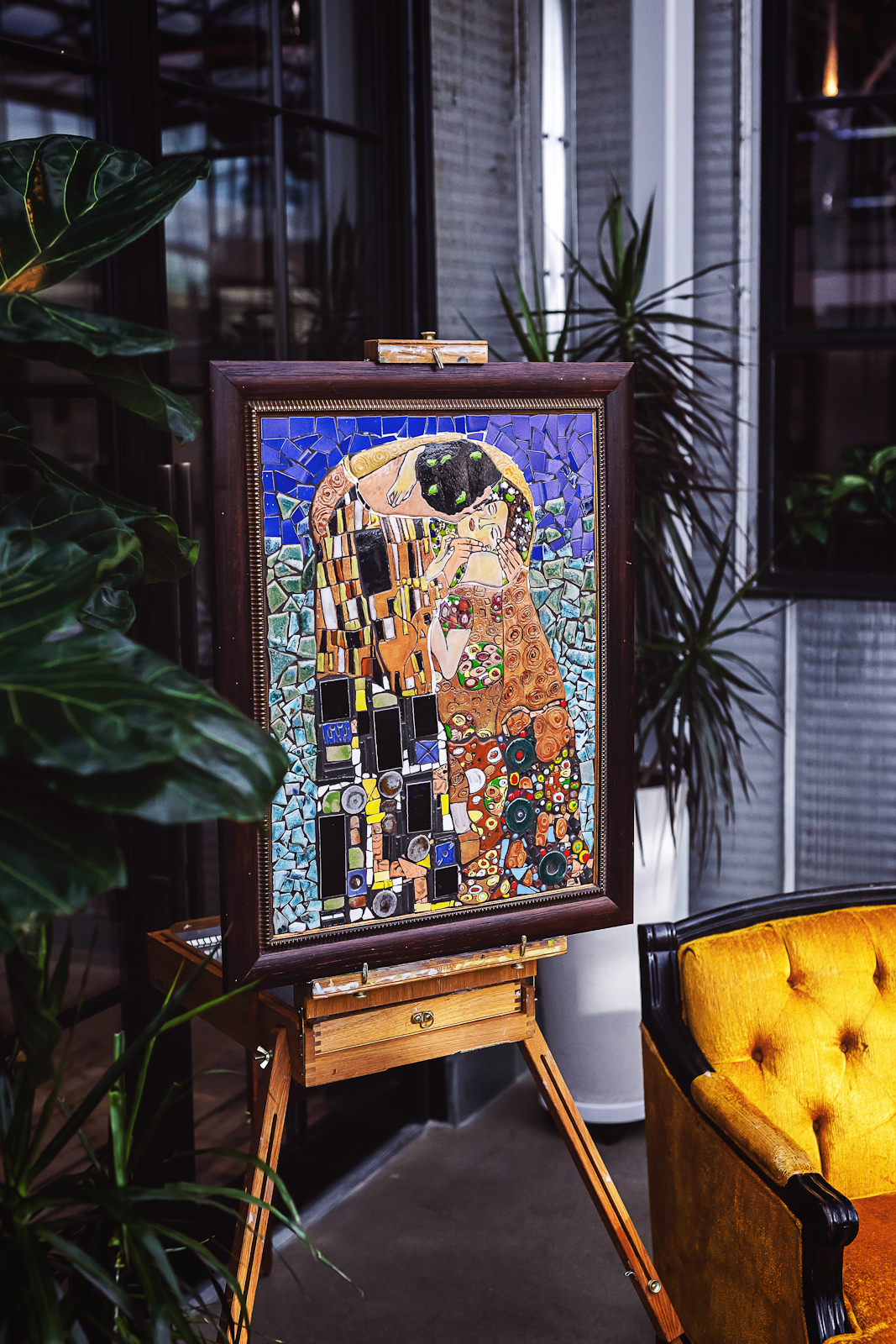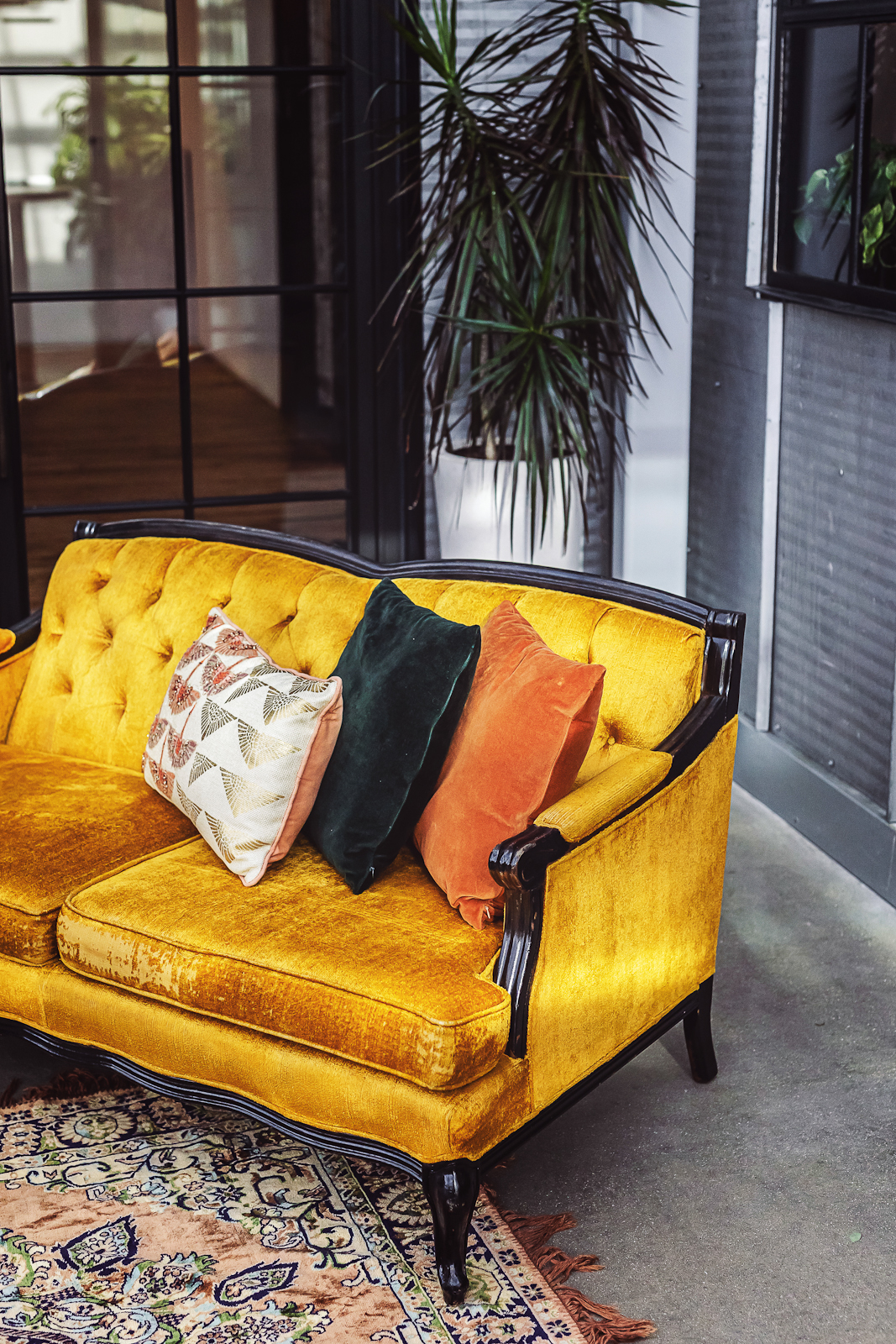 Inspired by the bold, rich jewel-toned colors in Klimt's painting, along with the shapes in the flower garden bed and subjects' adornments, Lindsey from LK Bridal Studio created this stunning invitation suite embellished with gold foil.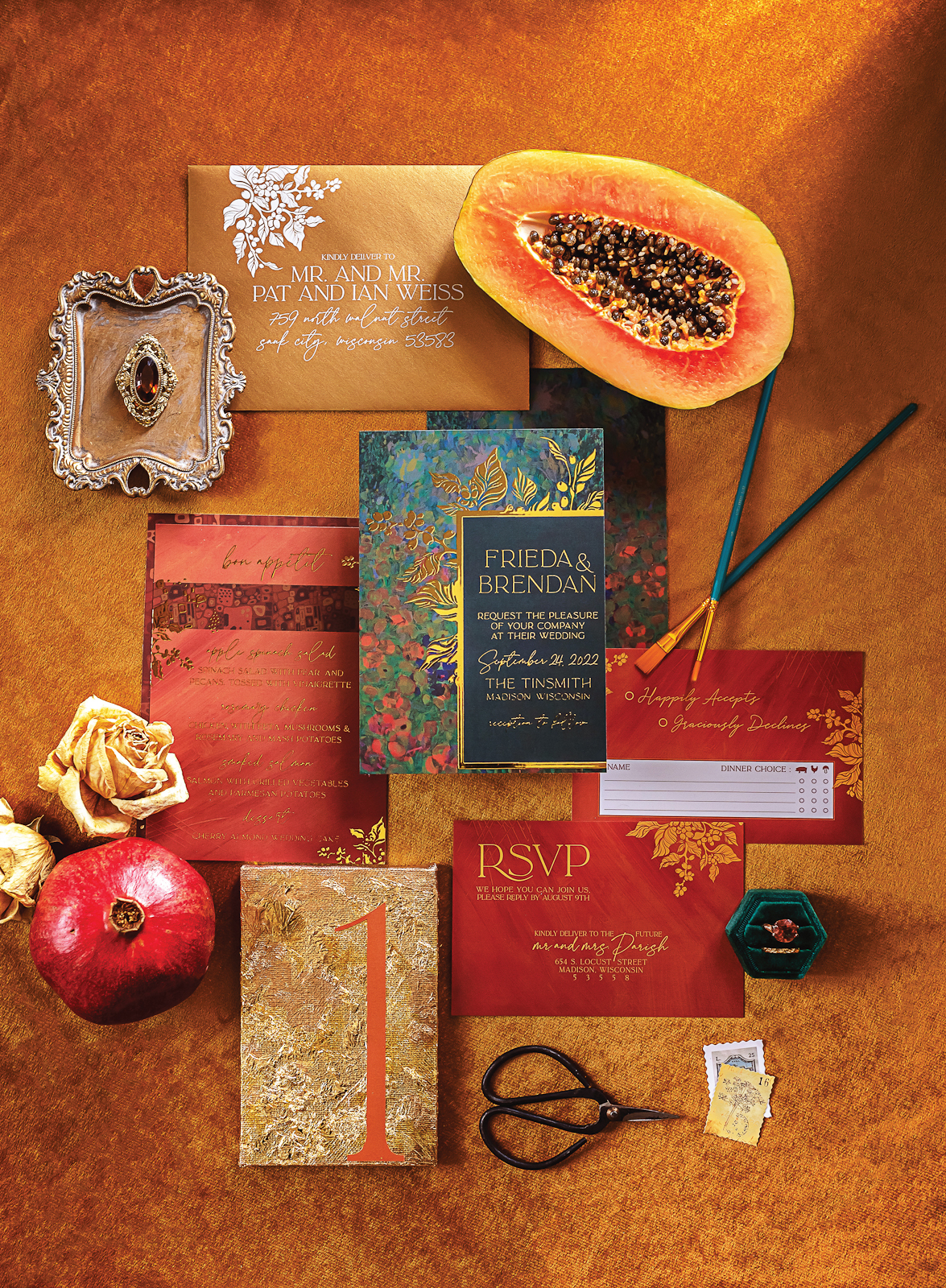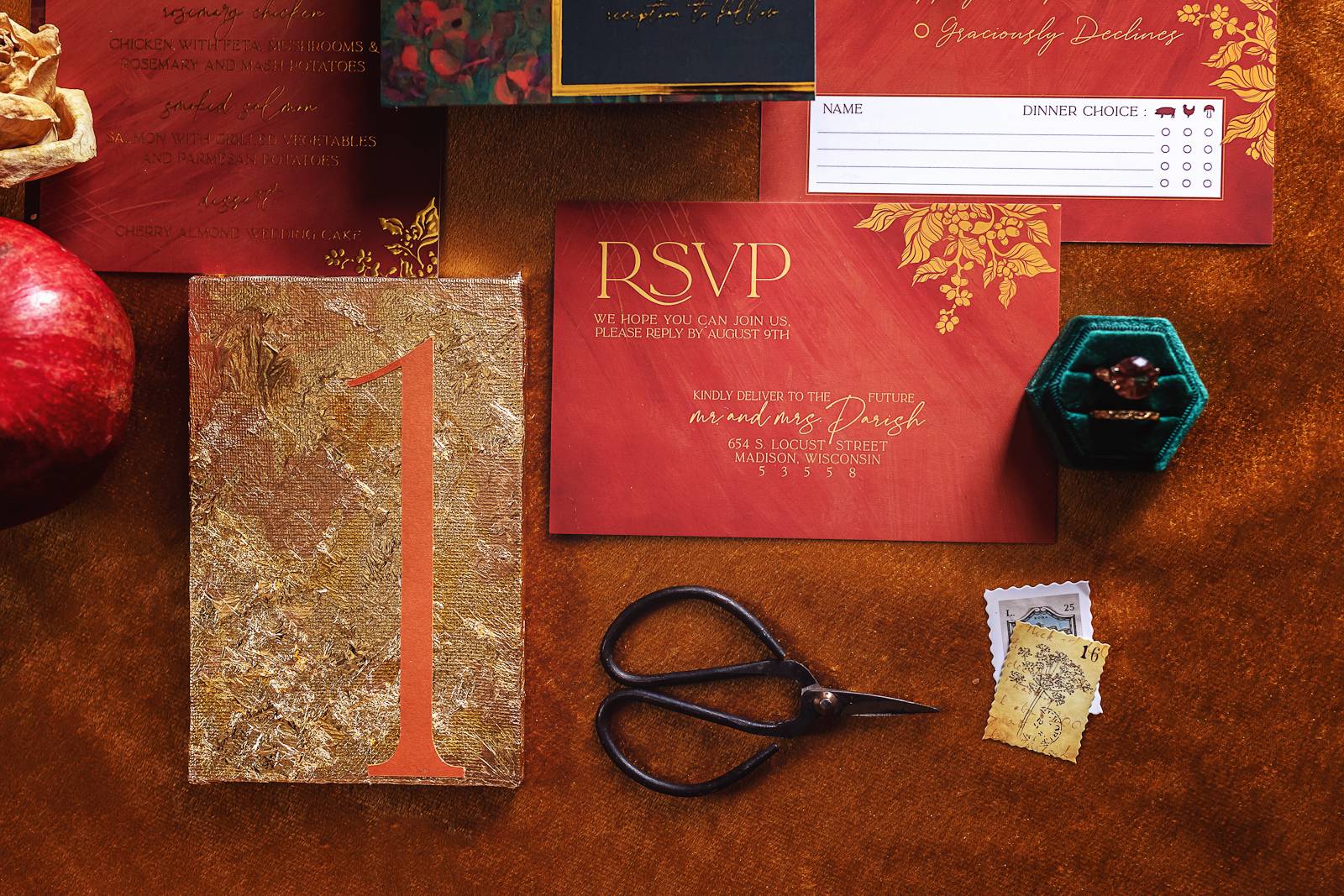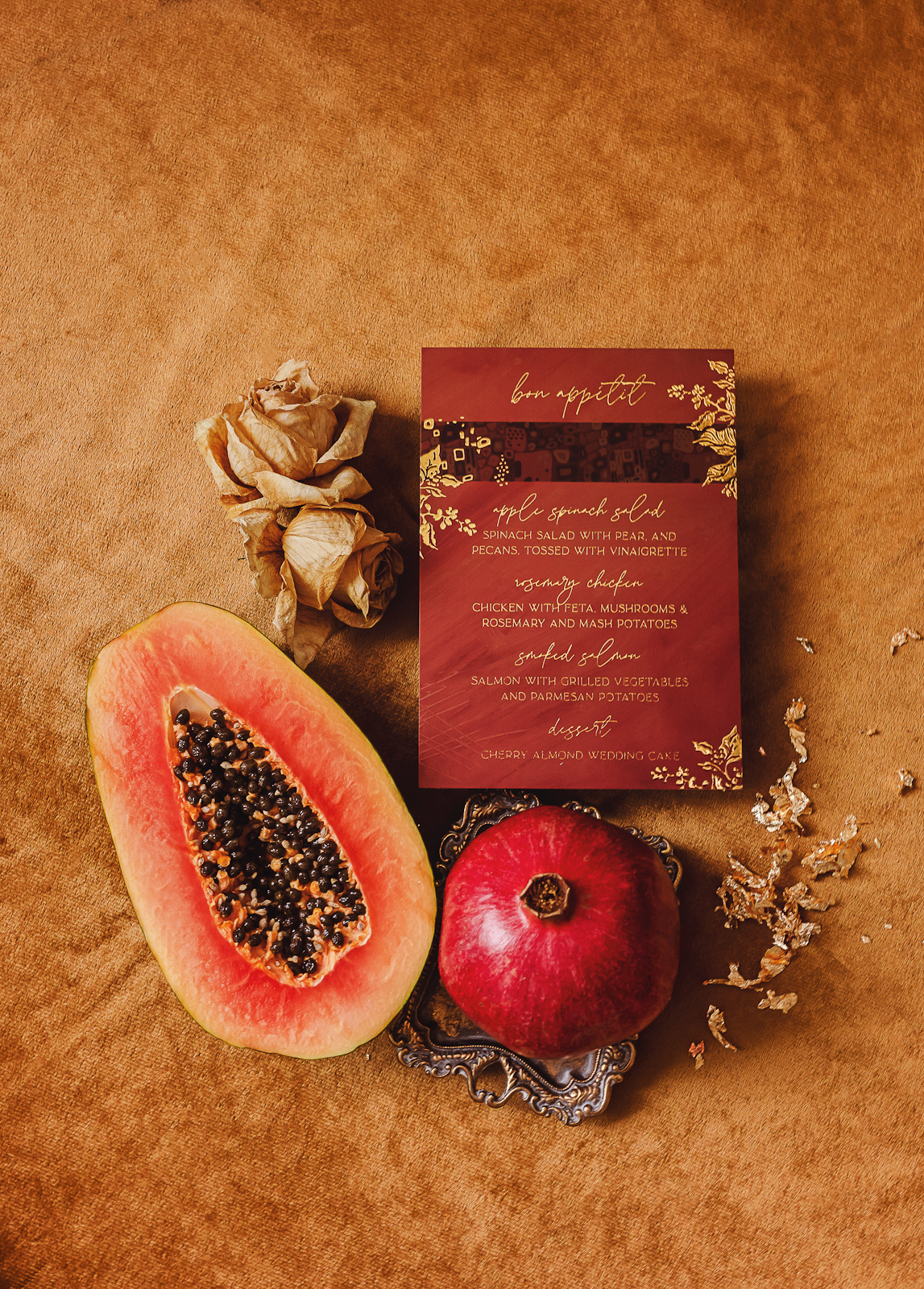 Continuing with the same painterly artwork as on the invitation, this gorgeous backdrop collaborated by LK Bridal Studio, Velvet Rentals, and Celebrations Entertainment makes its statement in The Tinsmith's ceremony space.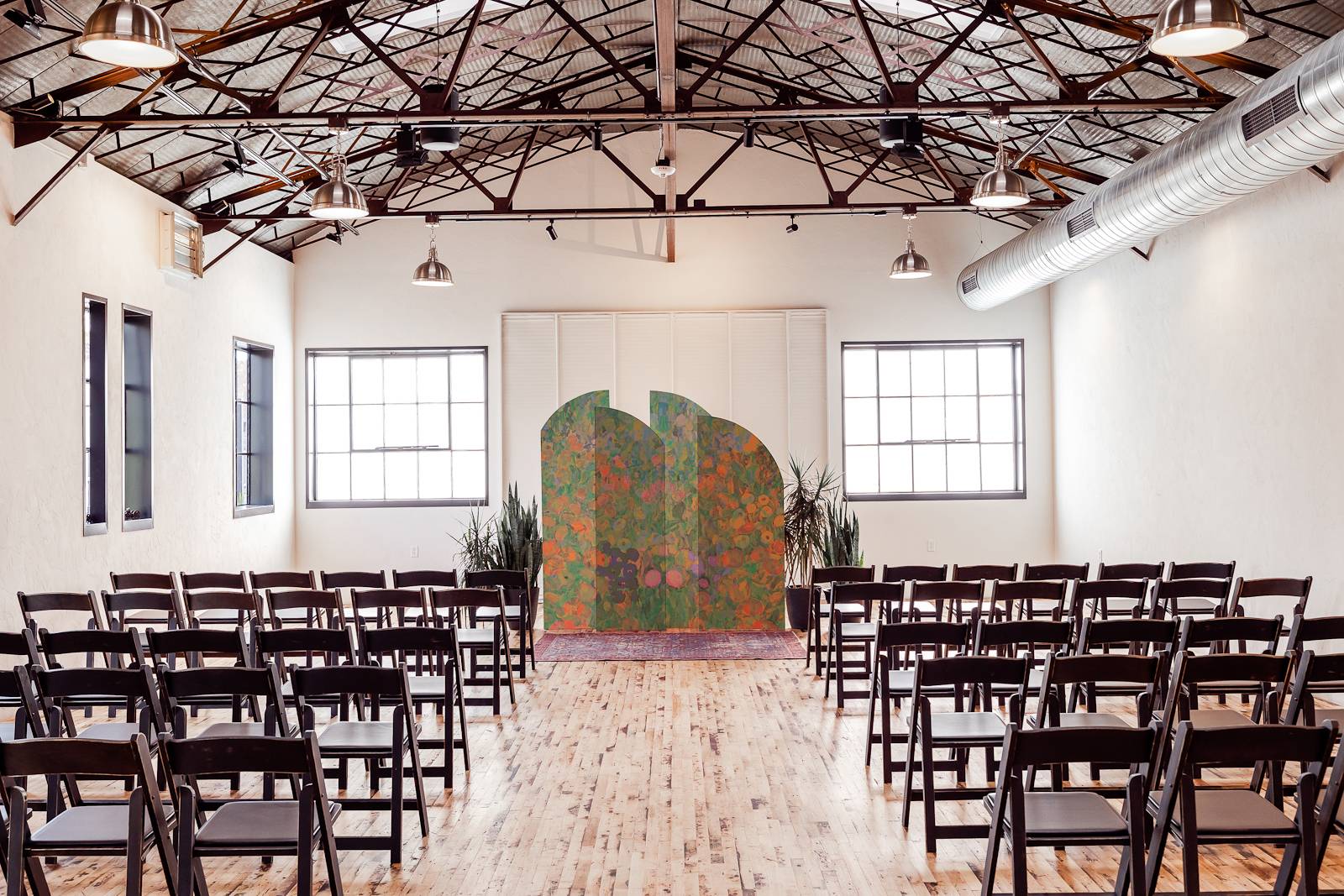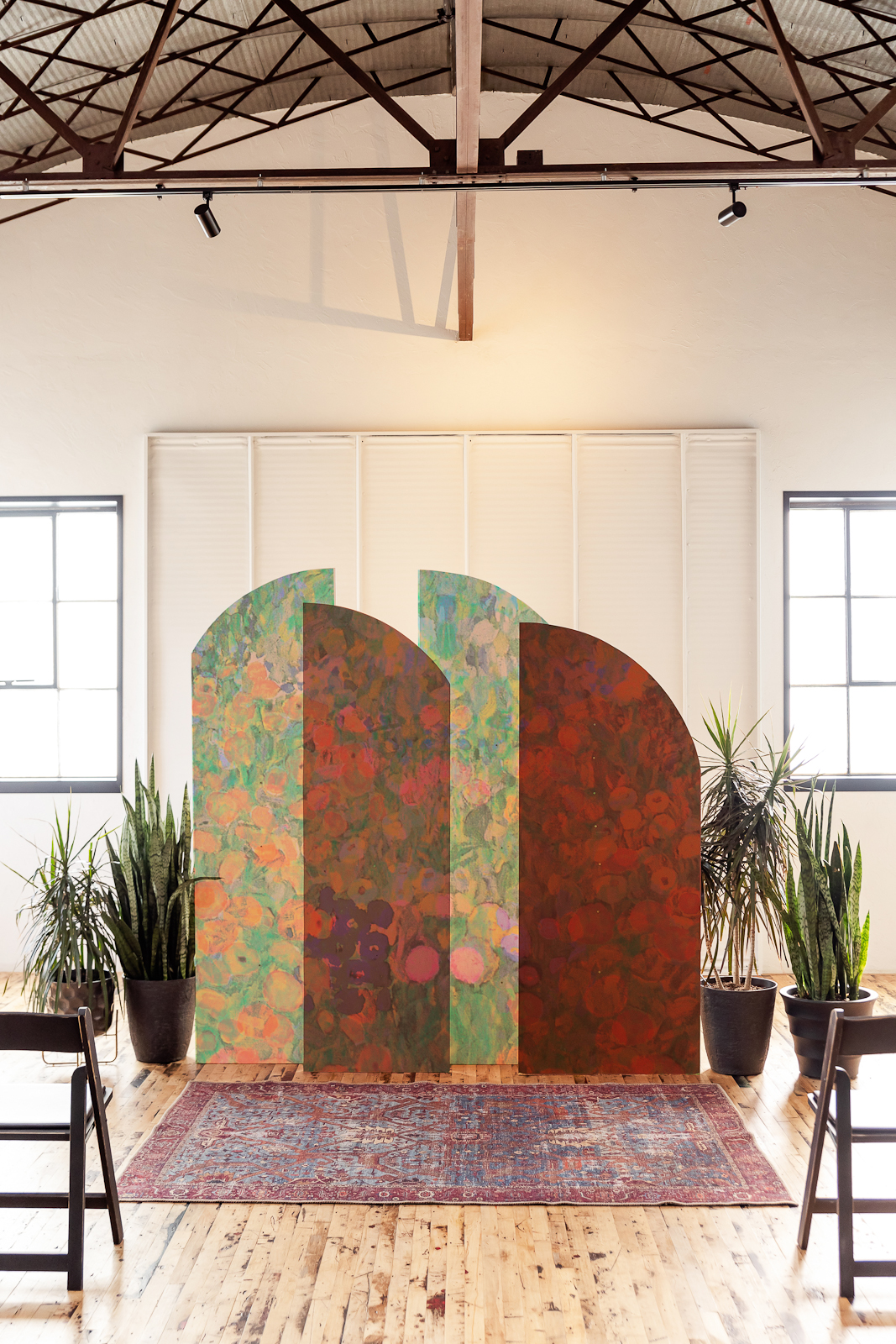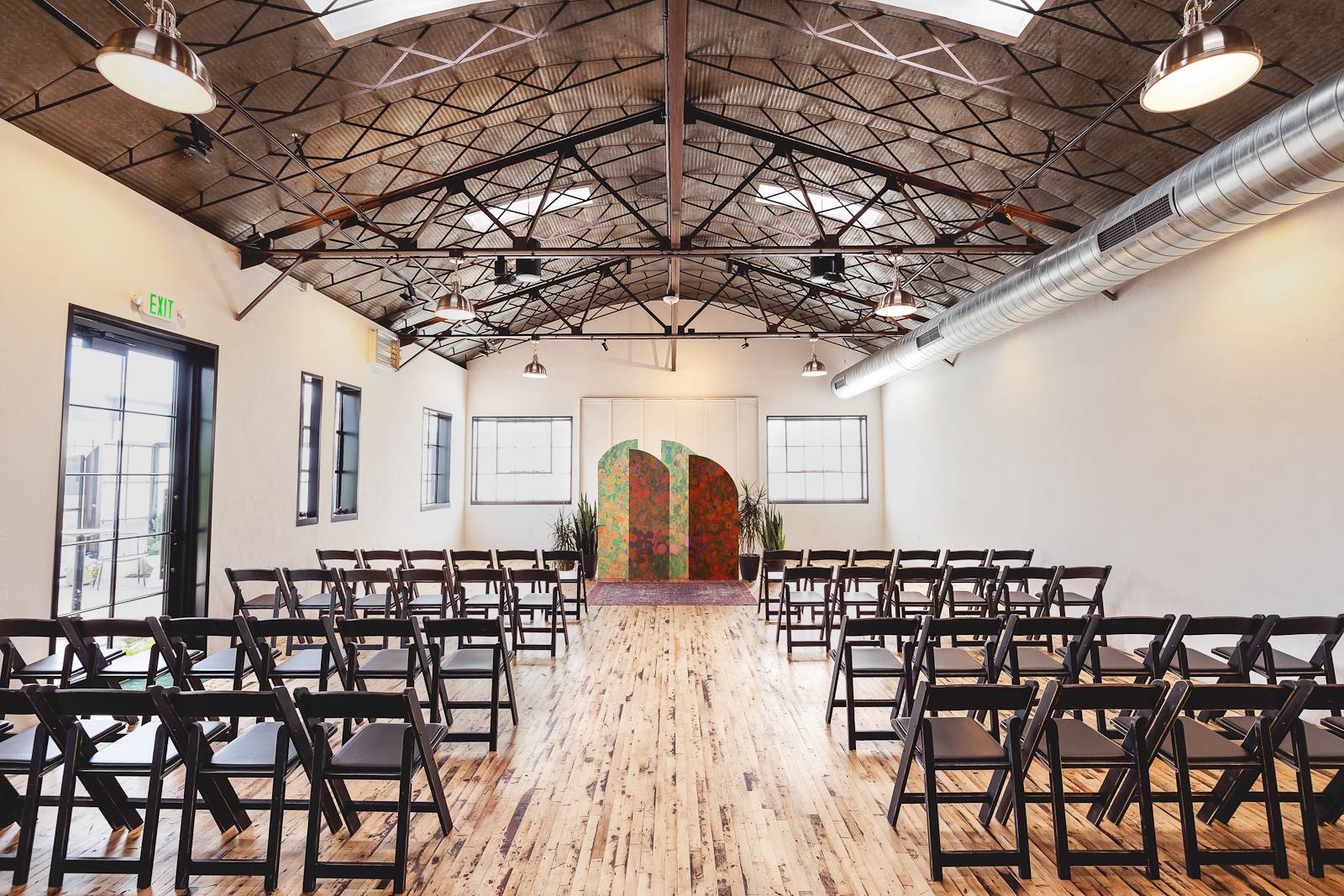 A swoon-worthy sweetheart table is set to perfection with Velvet Rentals' tall, majestic, velvet gold Austrian Brother Armchairs, vintage glassware, elegant brass candle holders, and other decorative details.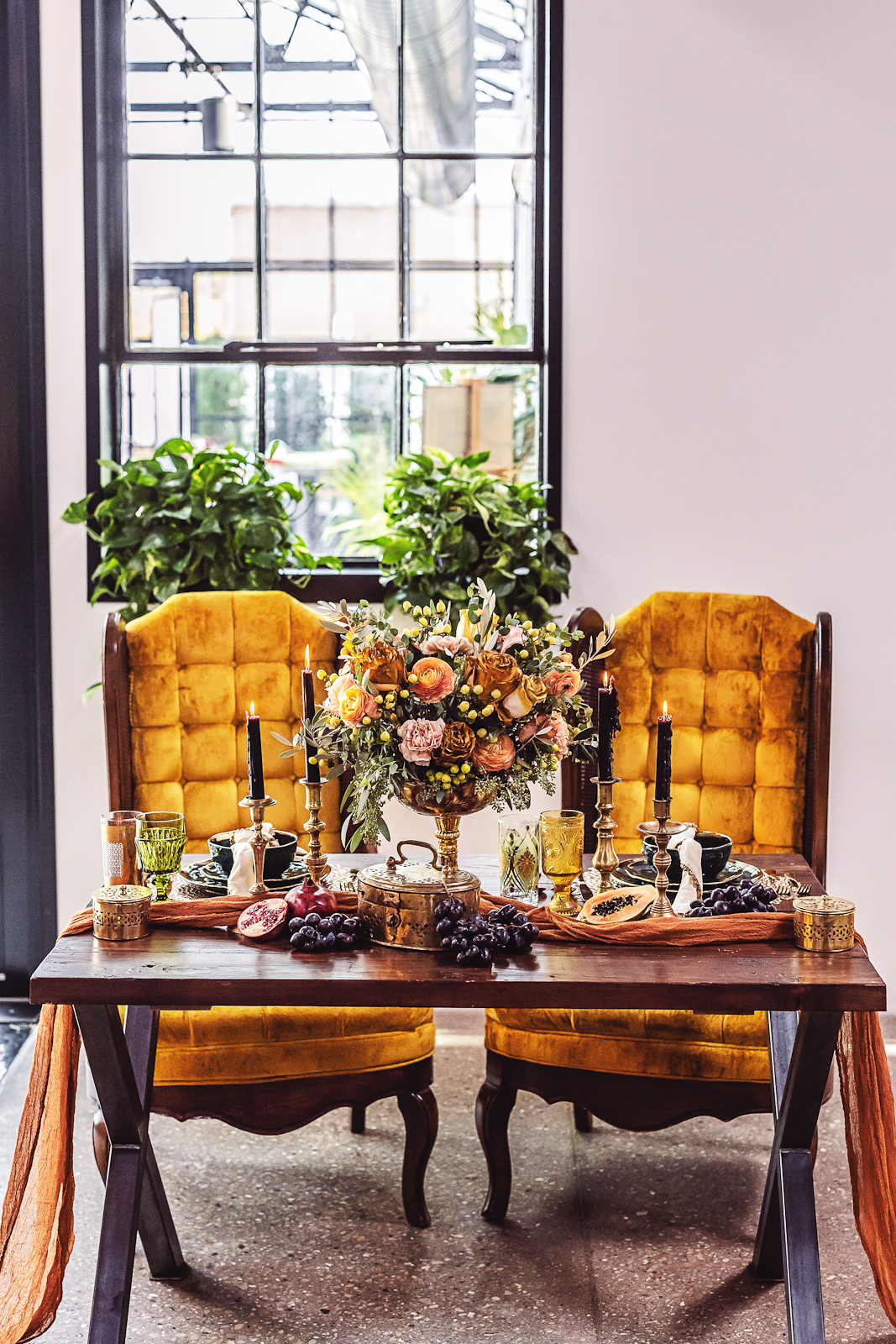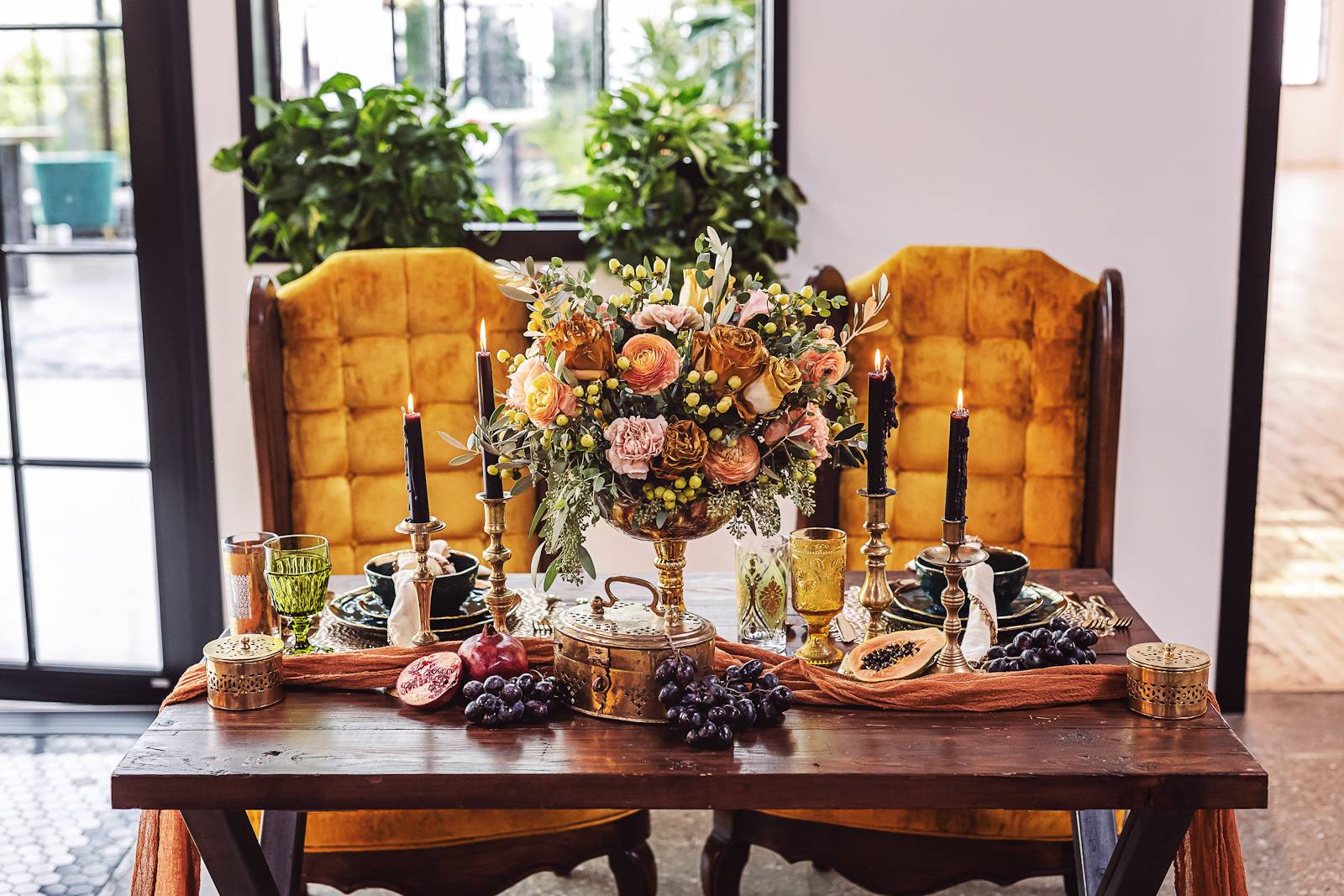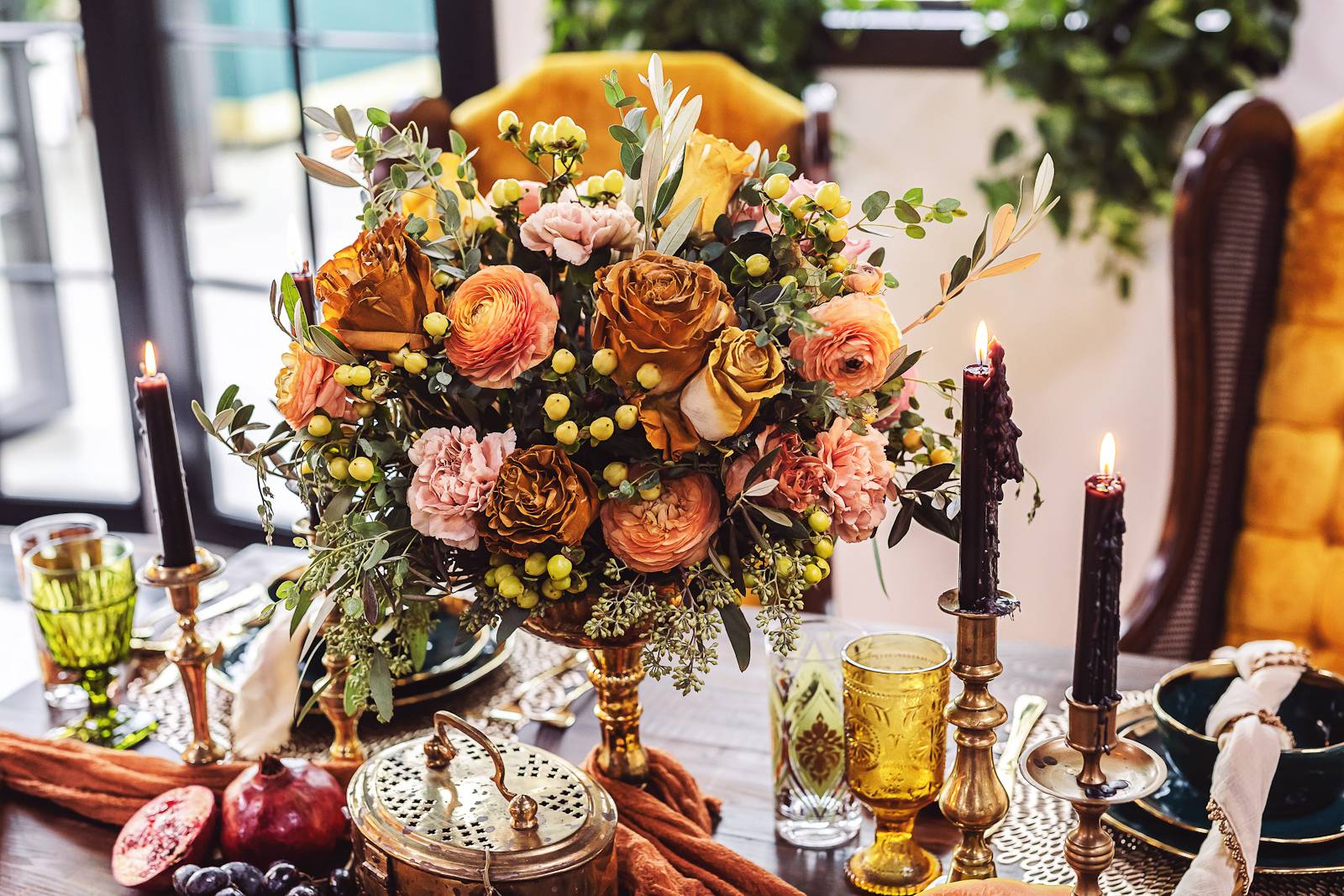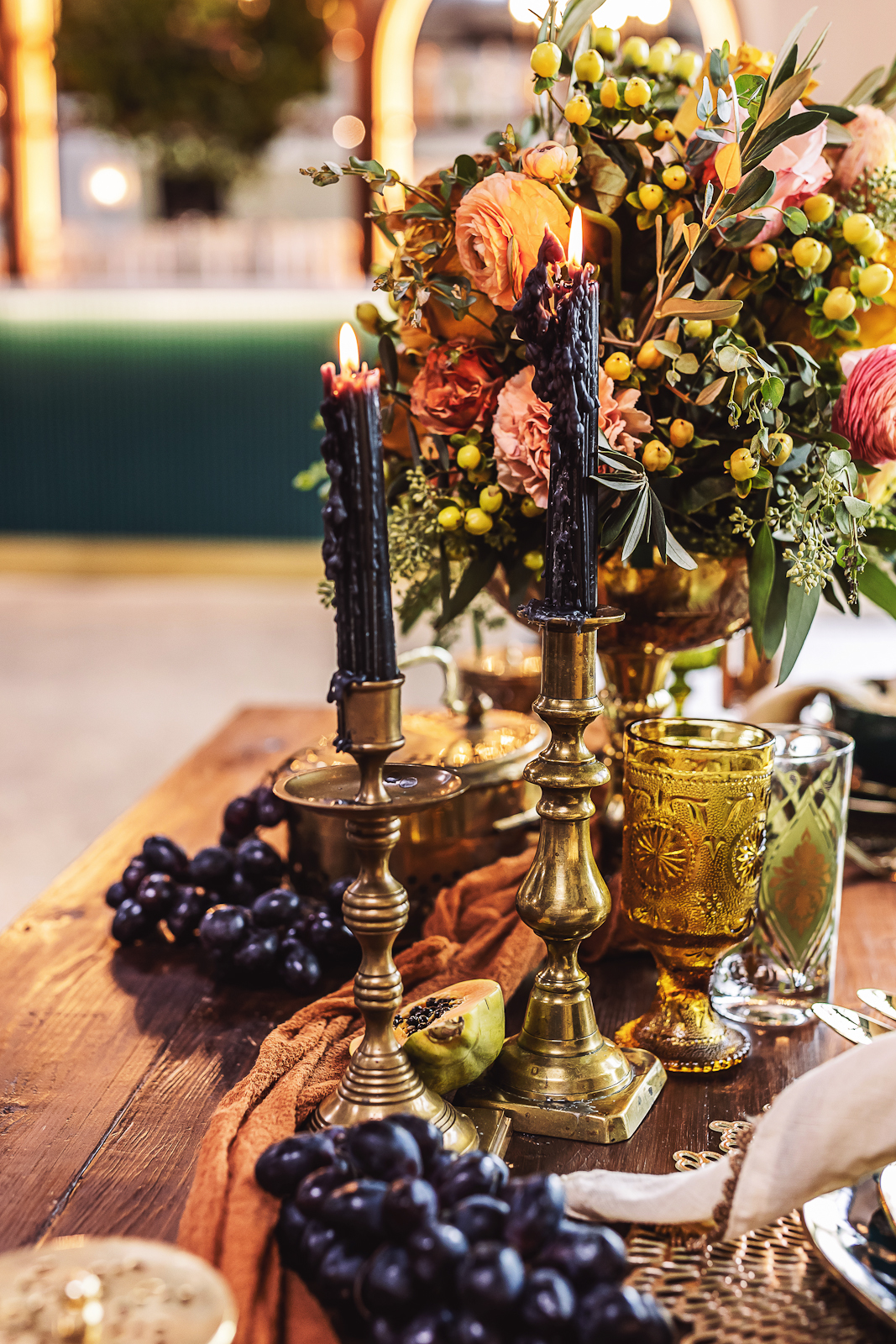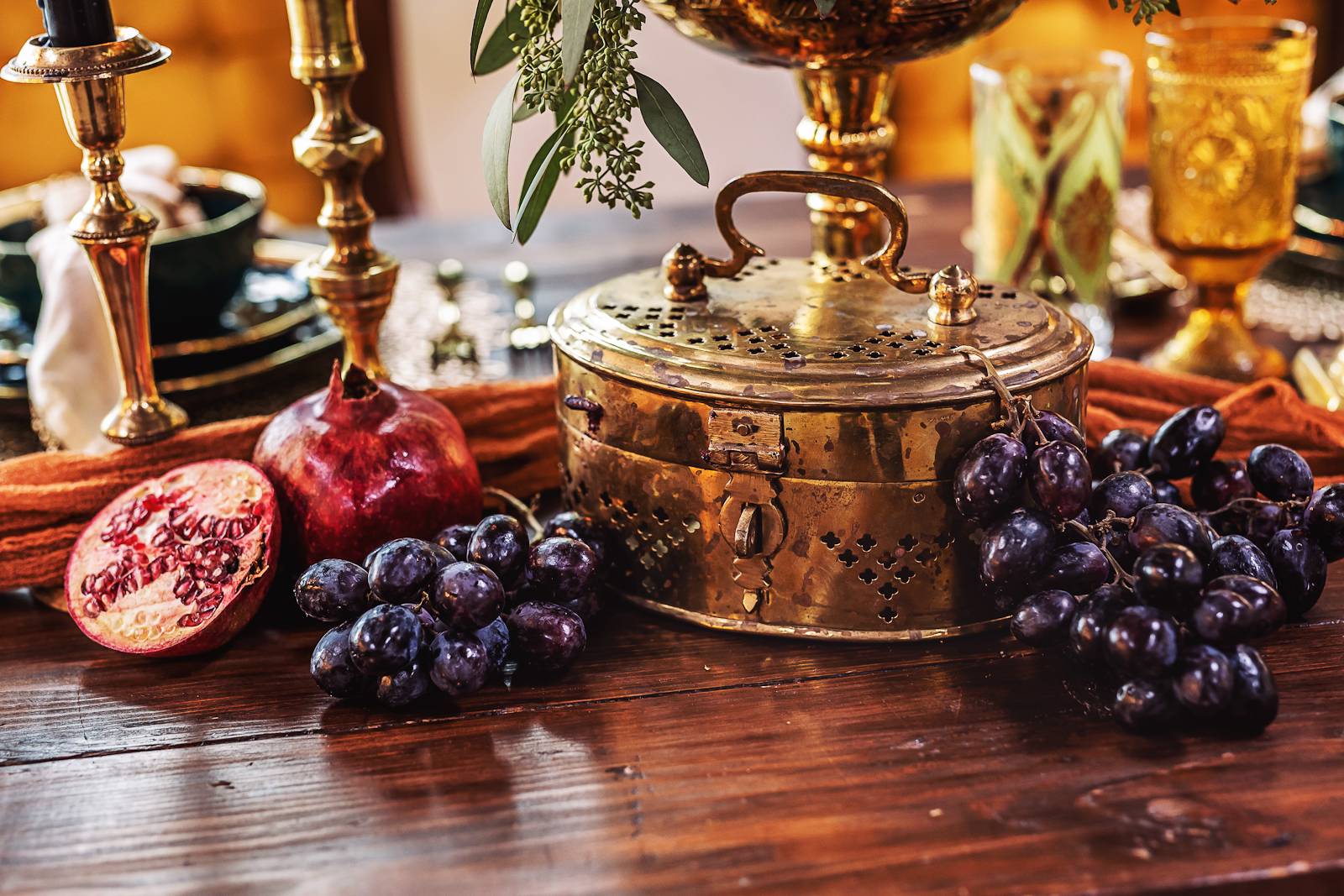 With a bold, deep emerald base, painterly embellishments, and gold accents, we couldn't dream up a more perfect cake for this wedding design than this from Craig's Cake Shop. Their colored creampuffs with edible gold leaf detailing displayed on artists' palettes add even more creative deliciousness to the dessert table.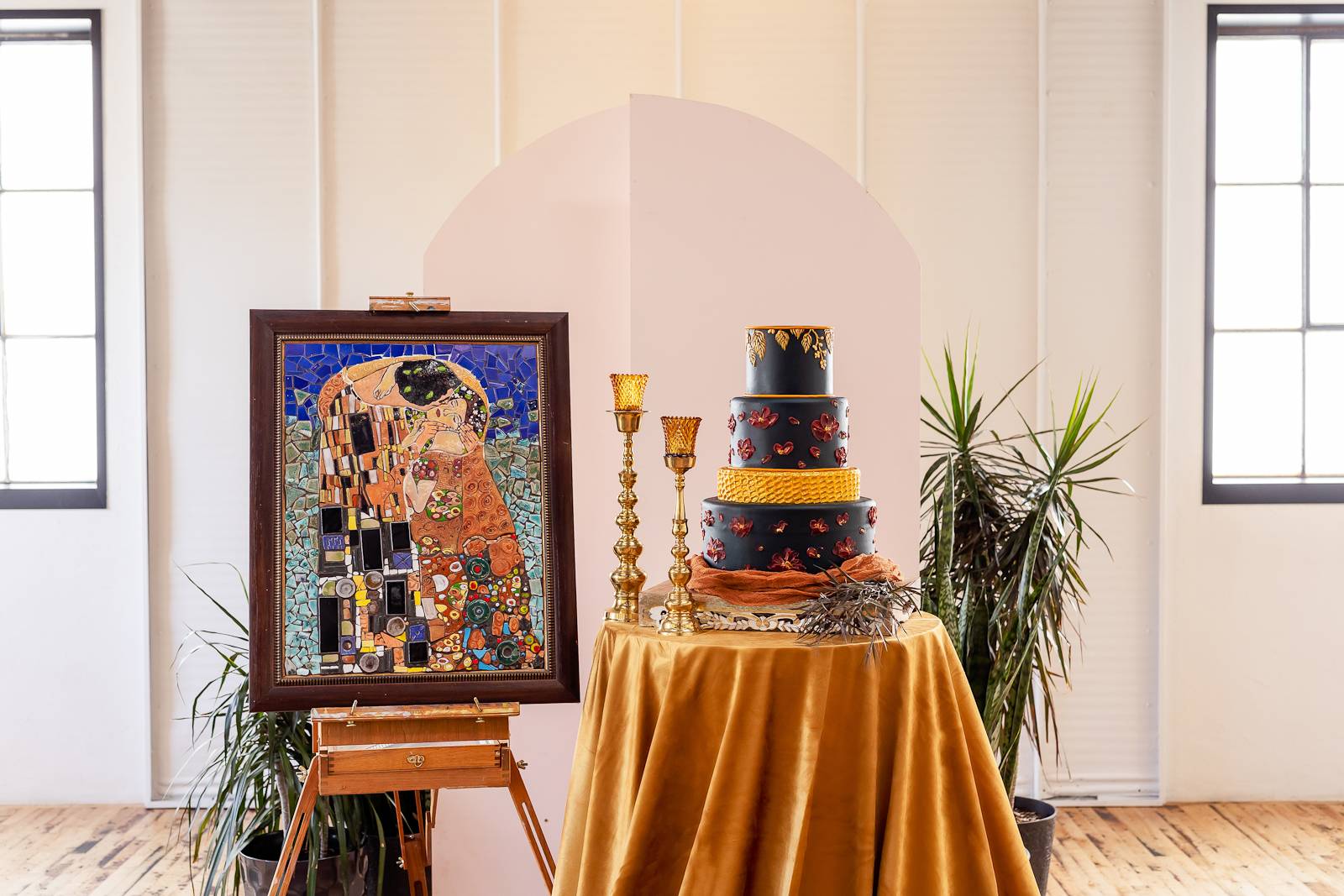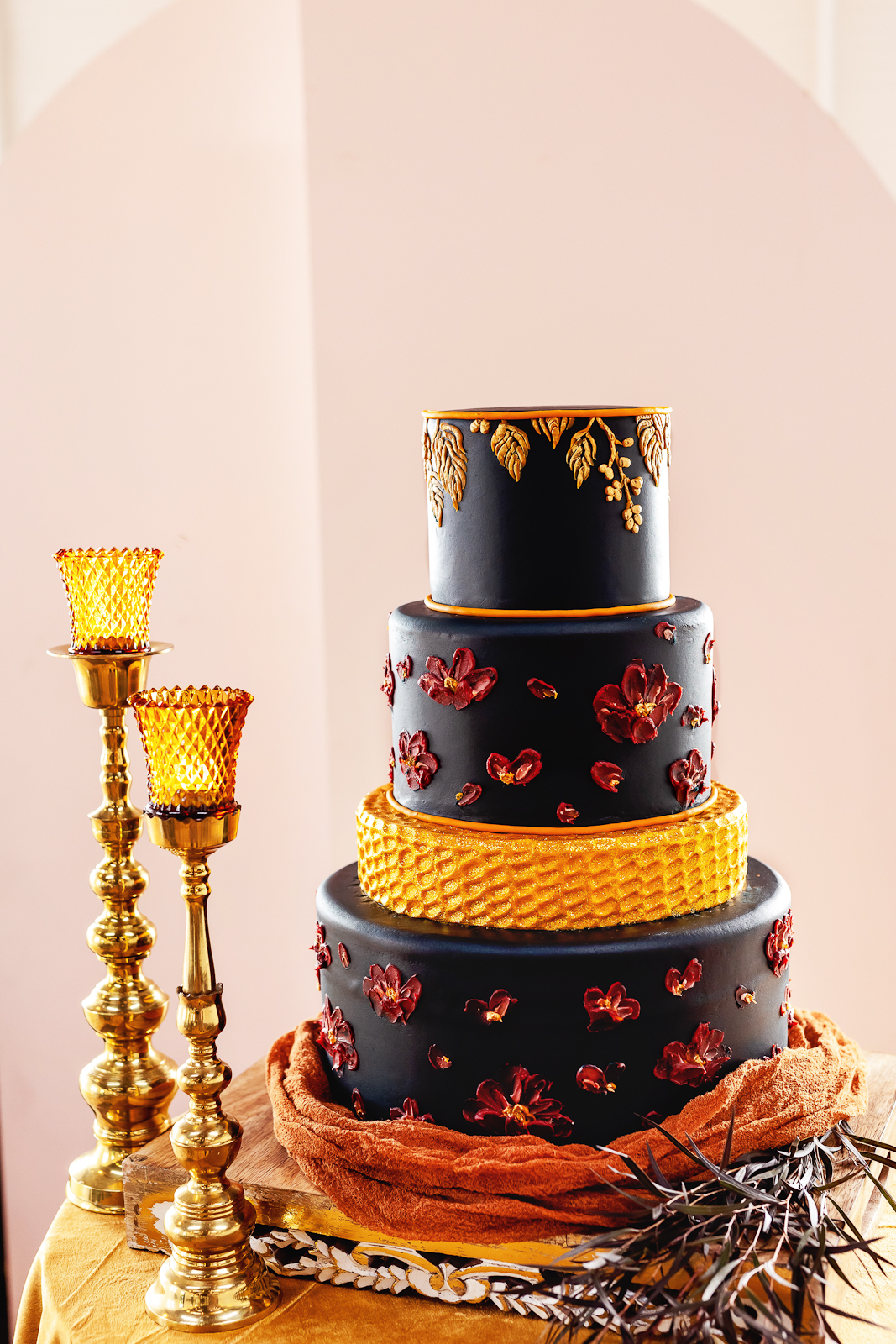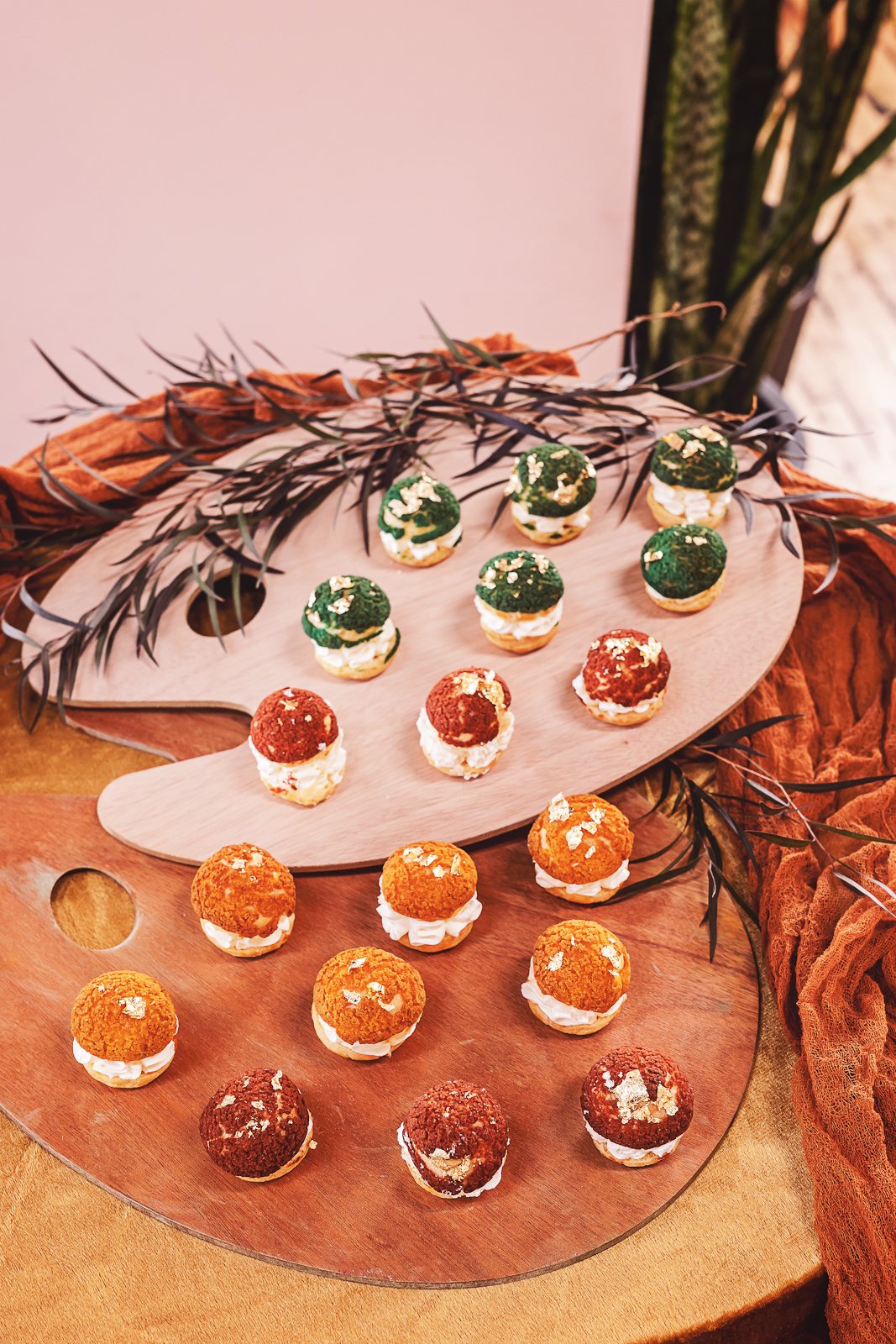 Flowerbuds Floral's textured and warm jewel-toned arrangements elevate this elegant reception table that is ornamented with a gold velvet tablecloth, stunning dishware, rich fruits, ornate placemats, candles, a gold-leafed table number, and more.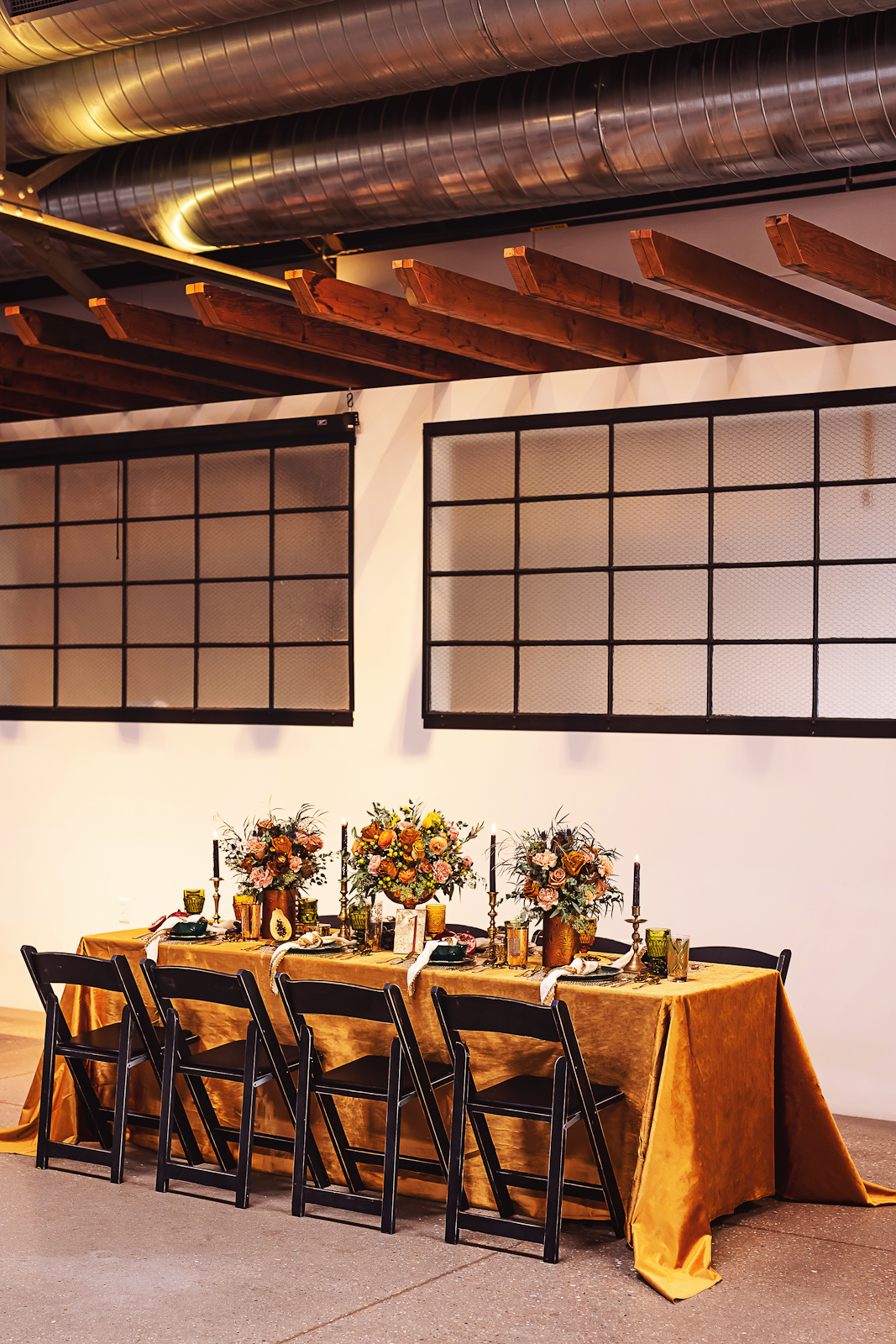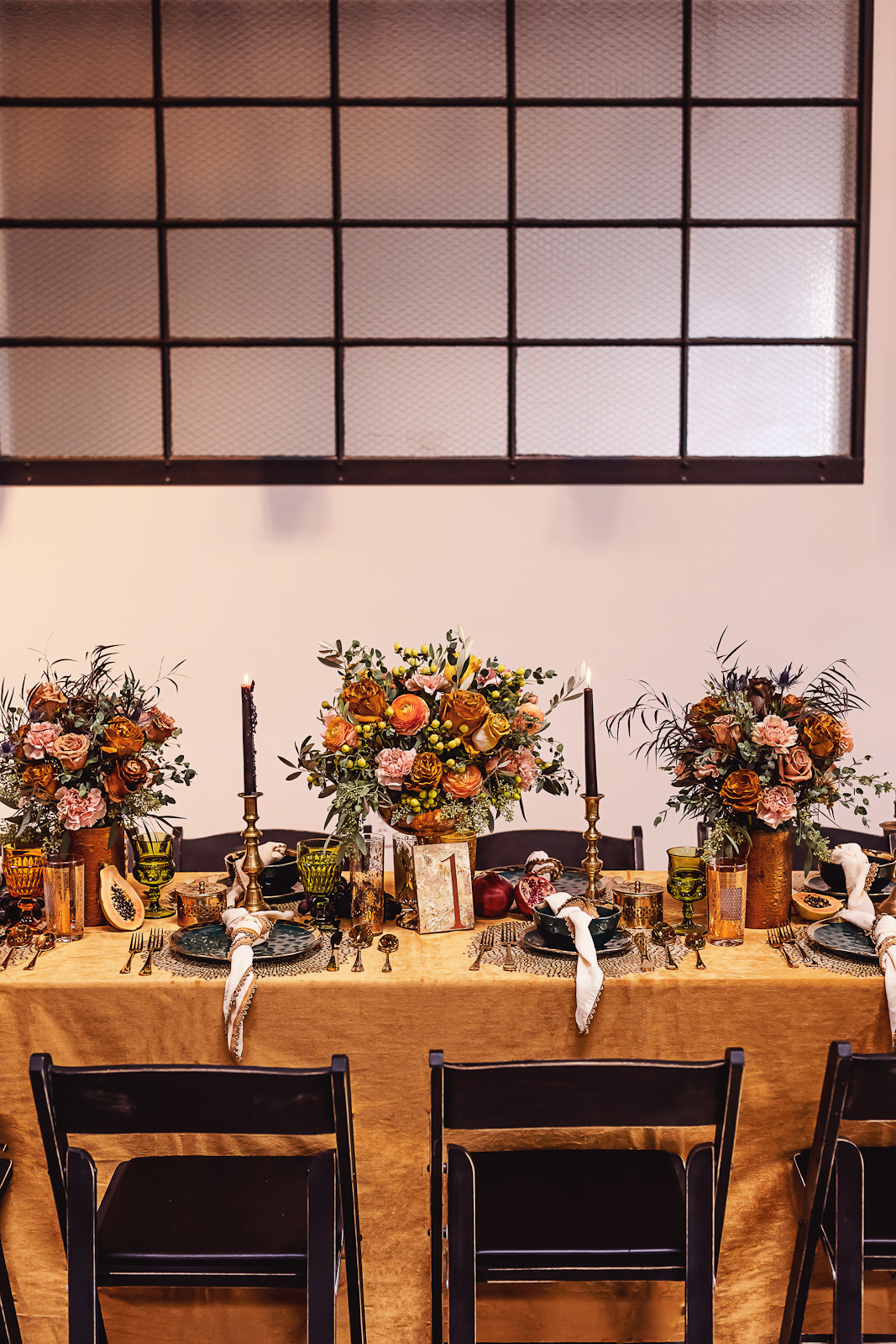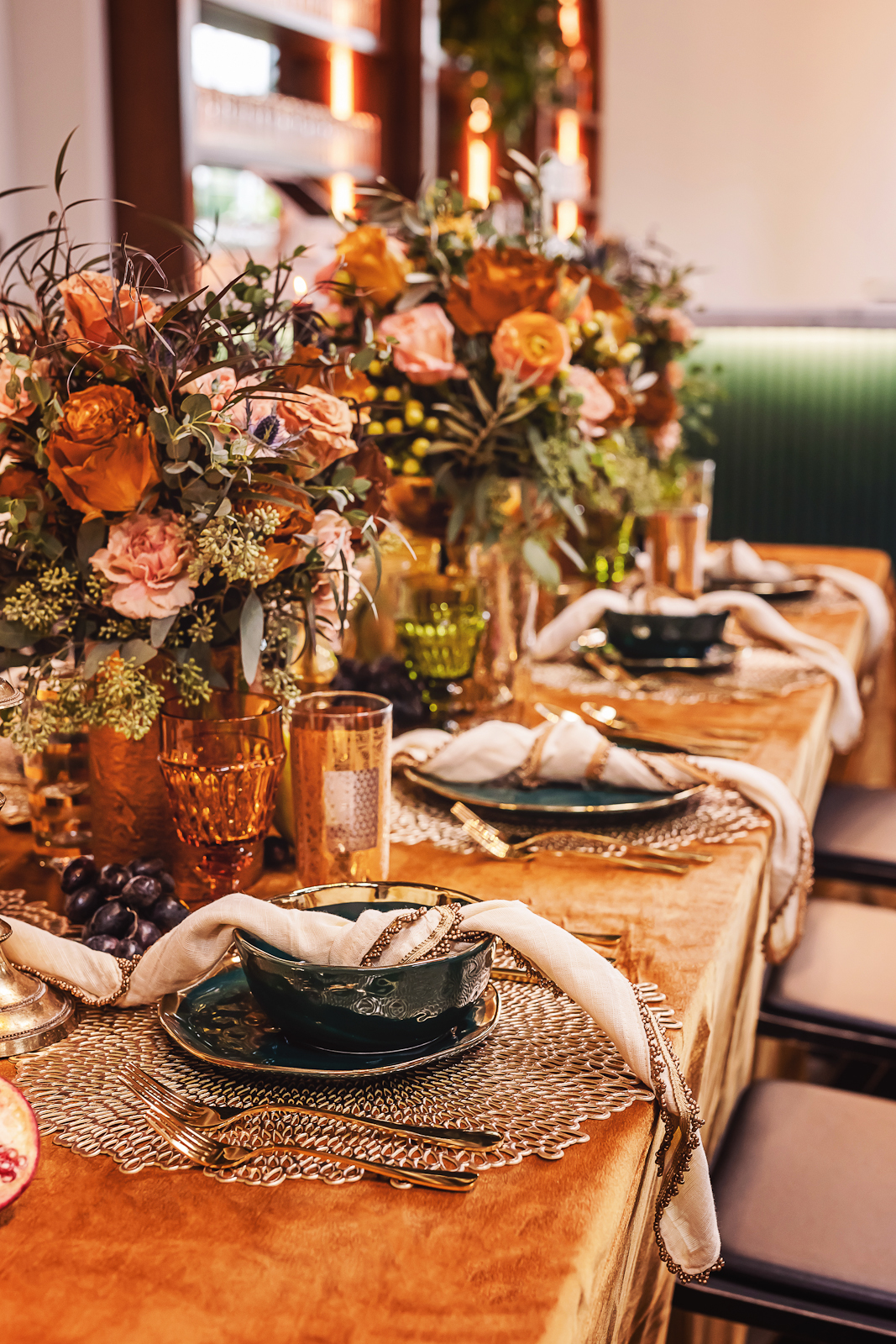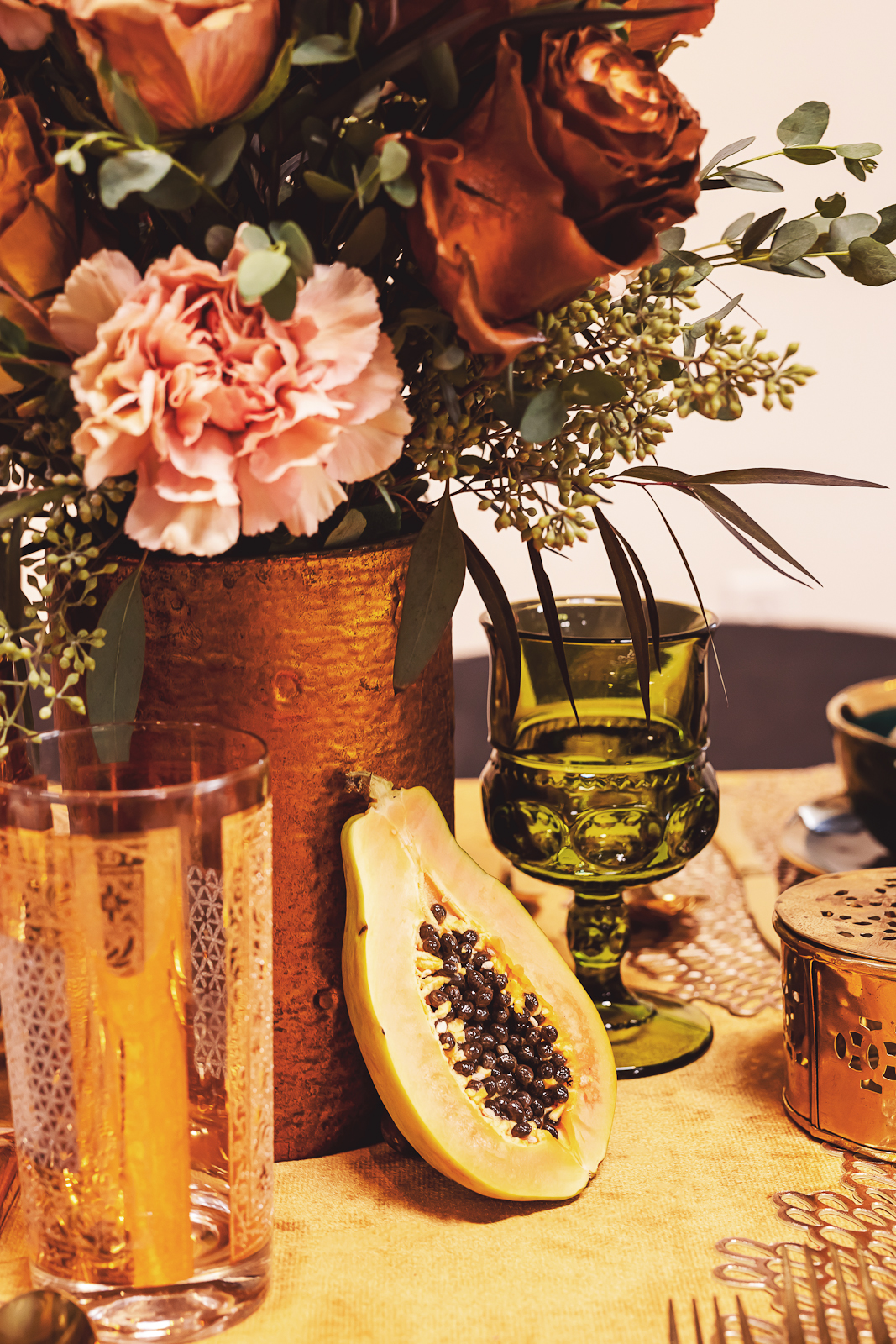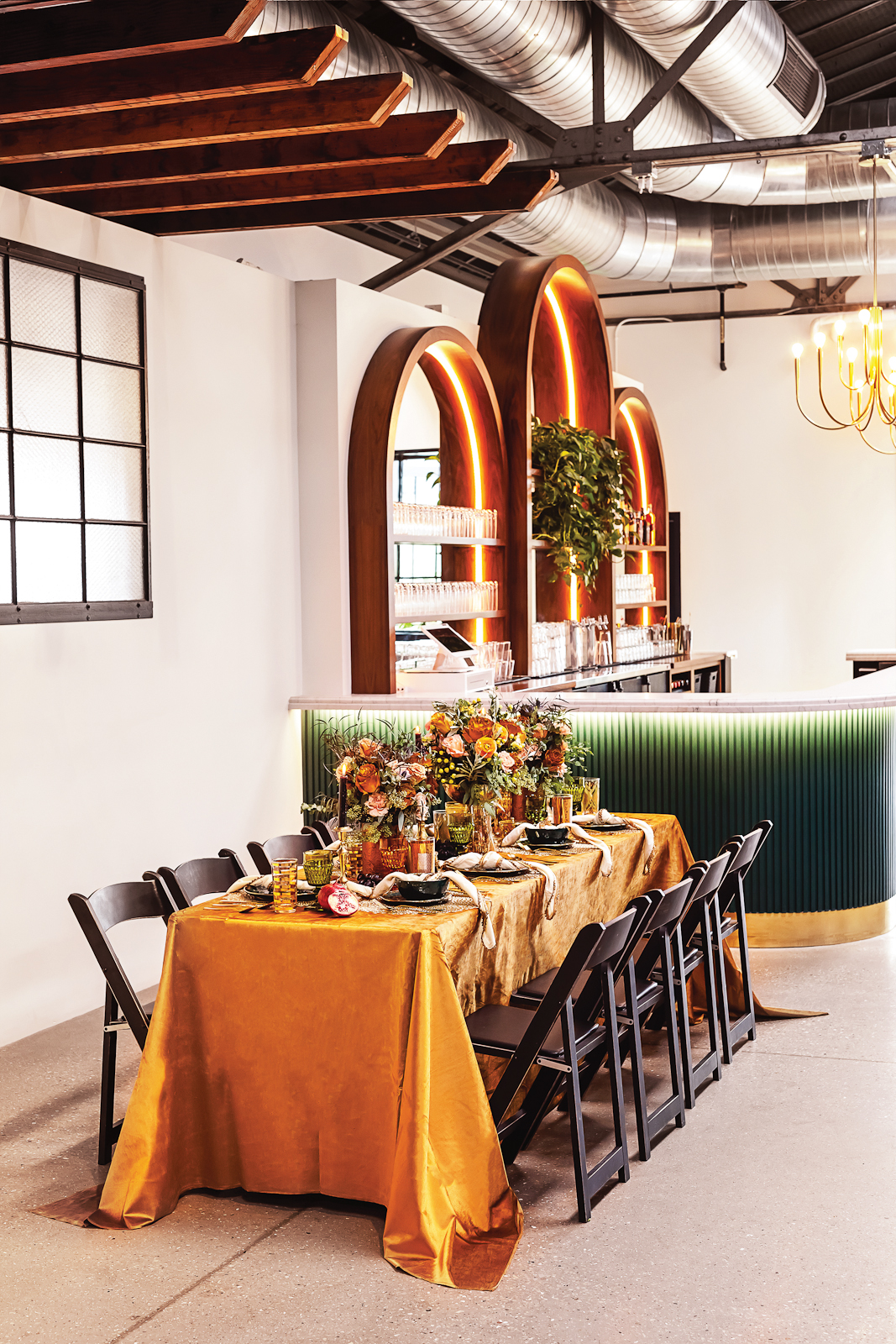 Signature drinks at The Tinsmith's dazzling bar are sure to impress your guests. Their venue's use of emerald and gold details makes it the perfect backdrop to this jewel-toned and Golden-Age-inspired shoot.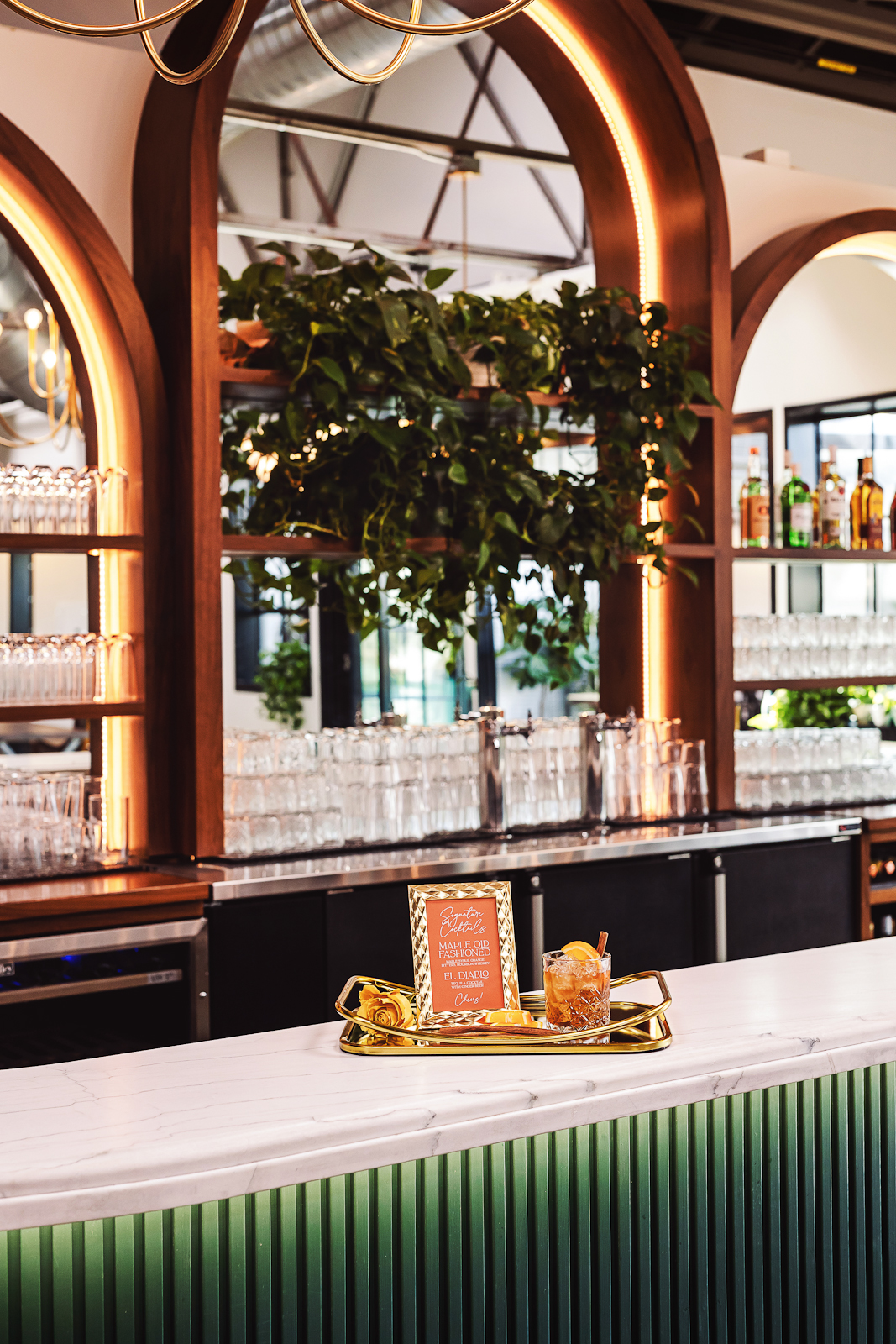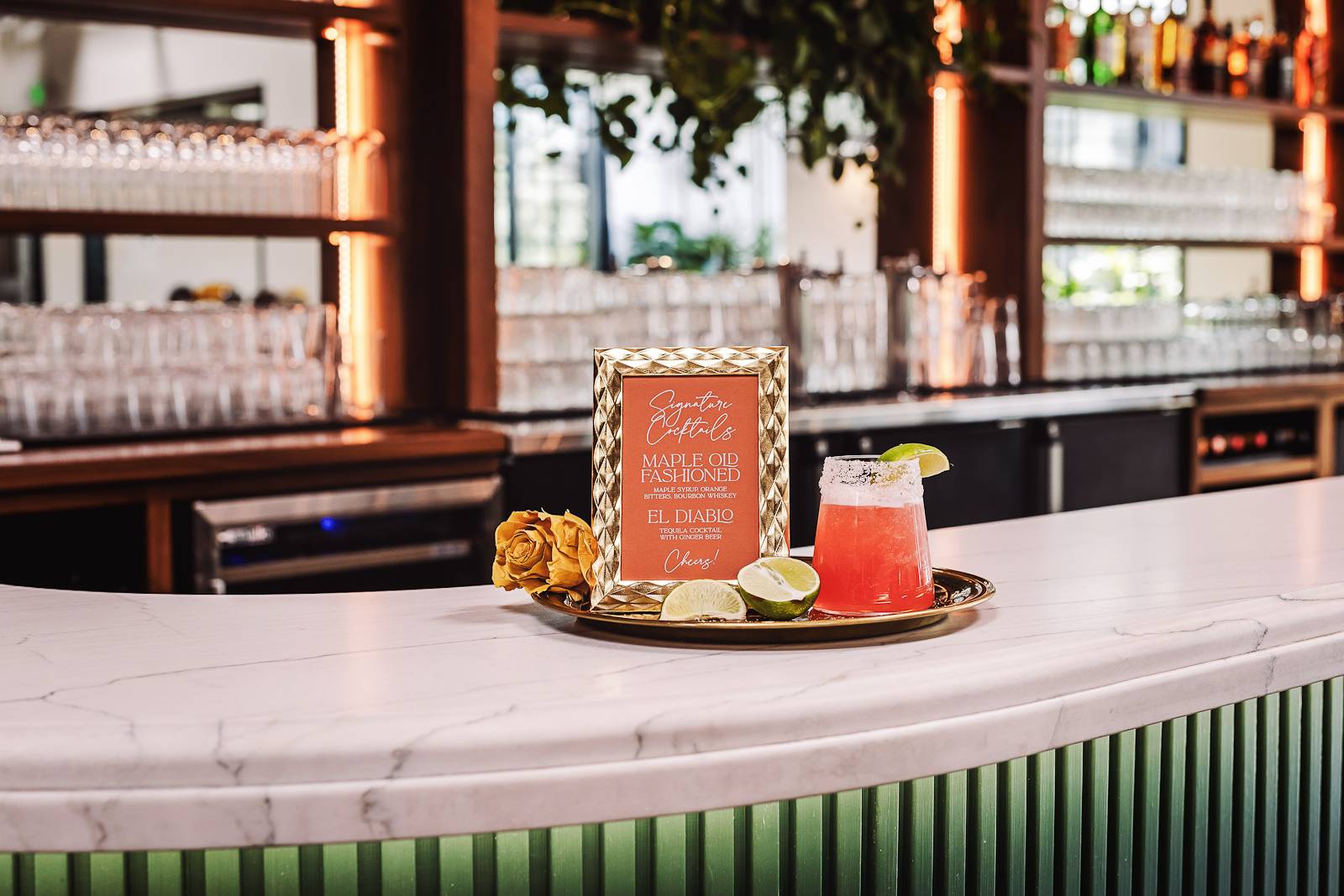 Canndigenous provides an elevated experience that is perfect for couples looking for a unique bar option and favors. Headed up by a cannabis expert (or budtender), their Bud Bar is fully equipped to share the fun of cannabis with guests regardless of experience level.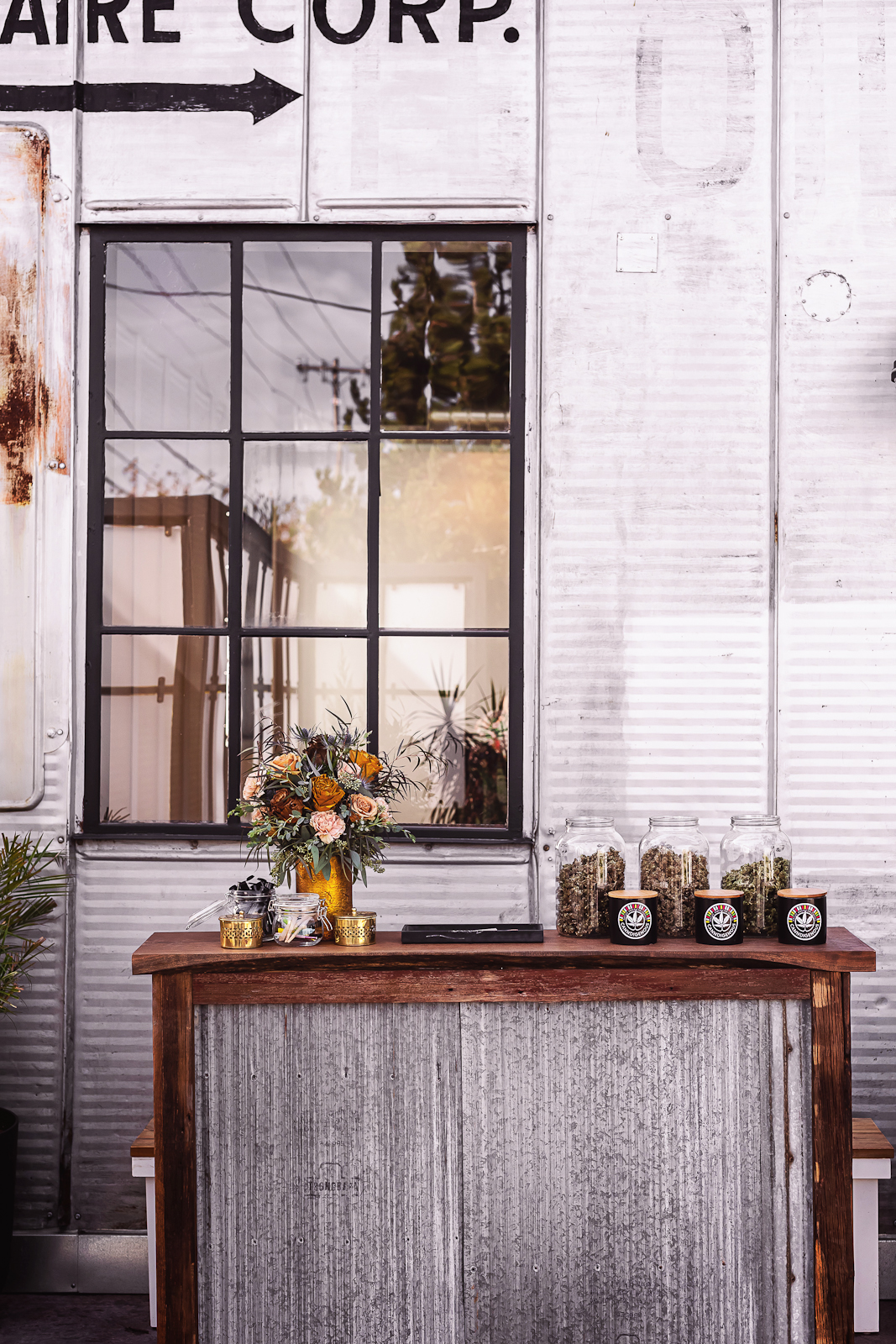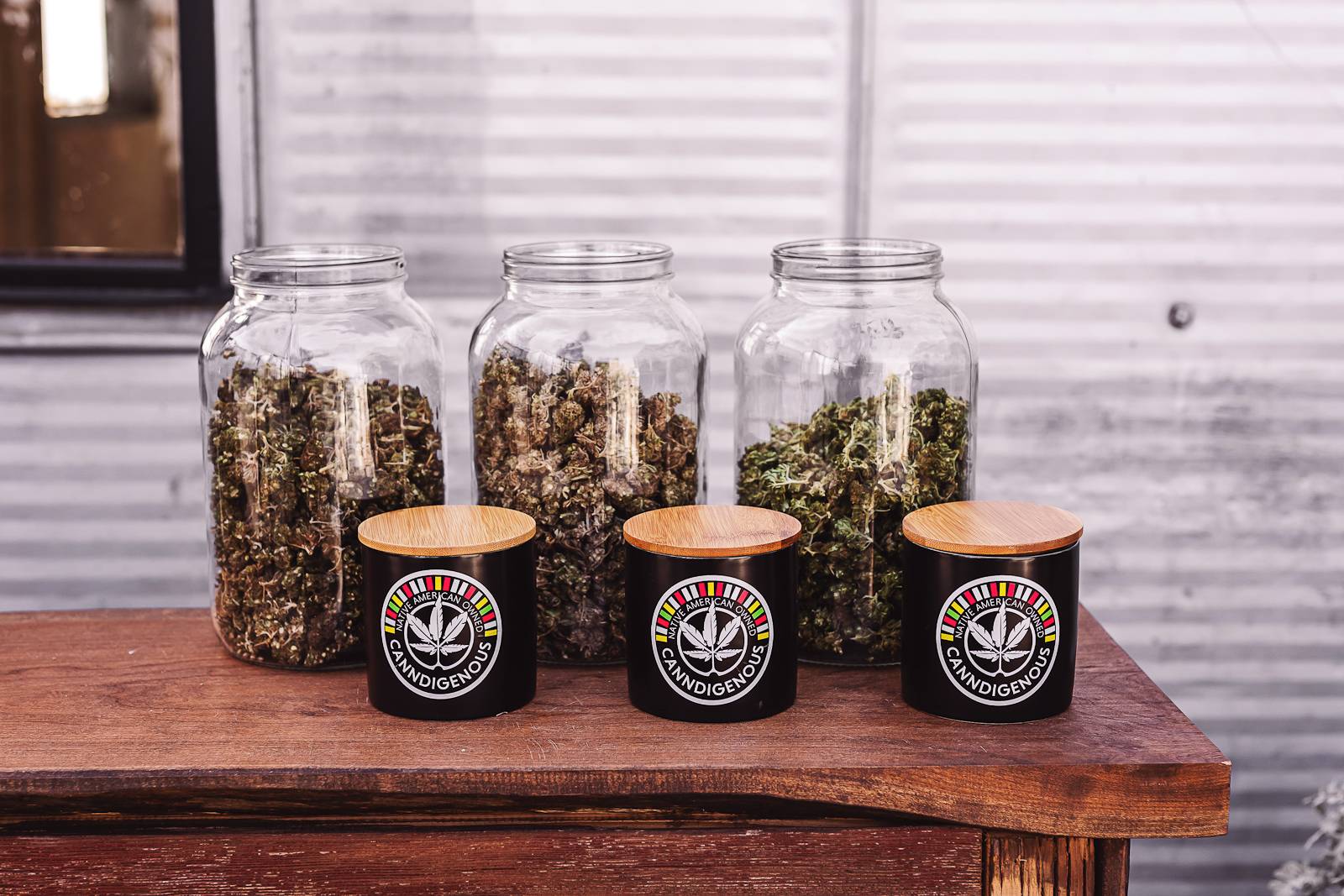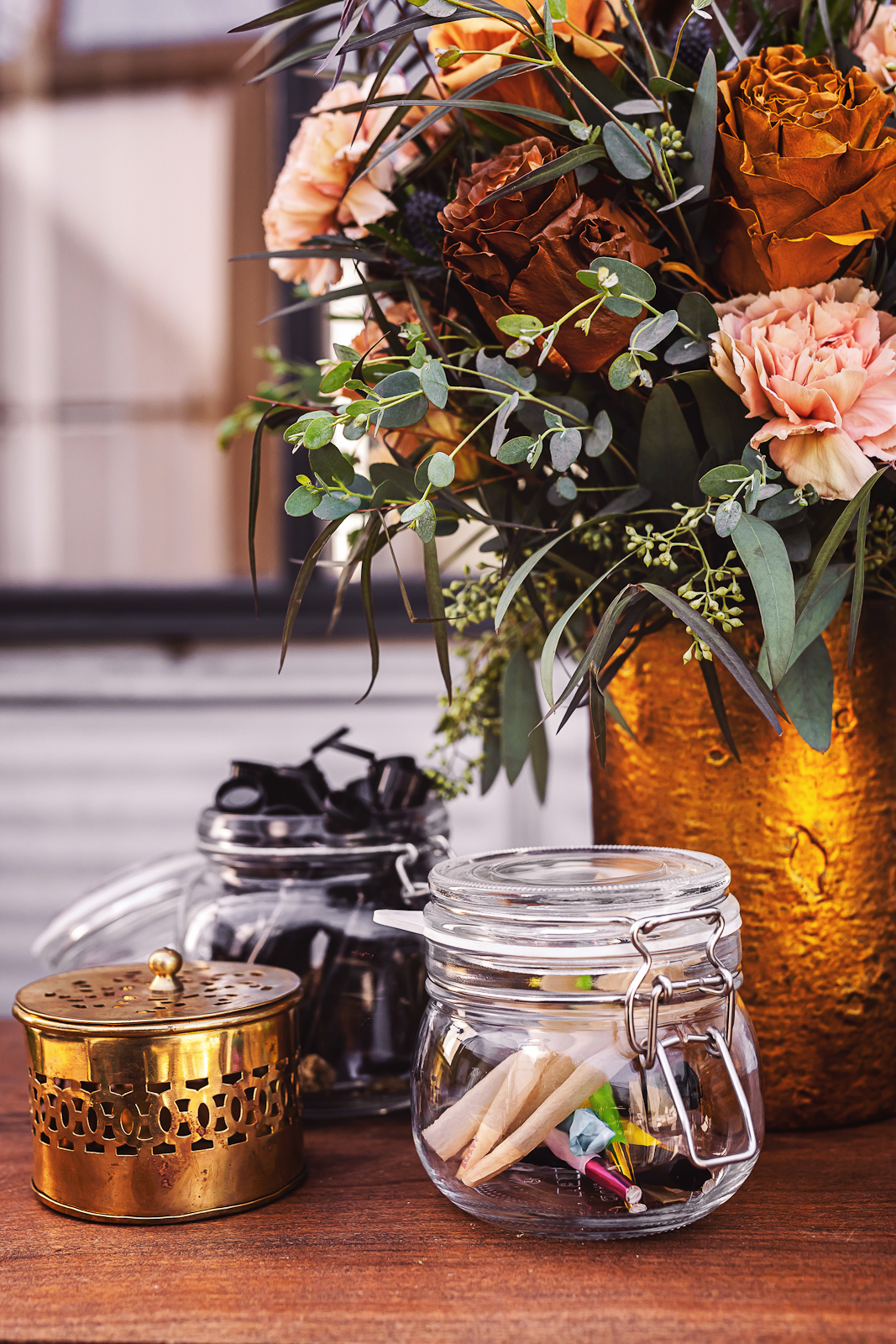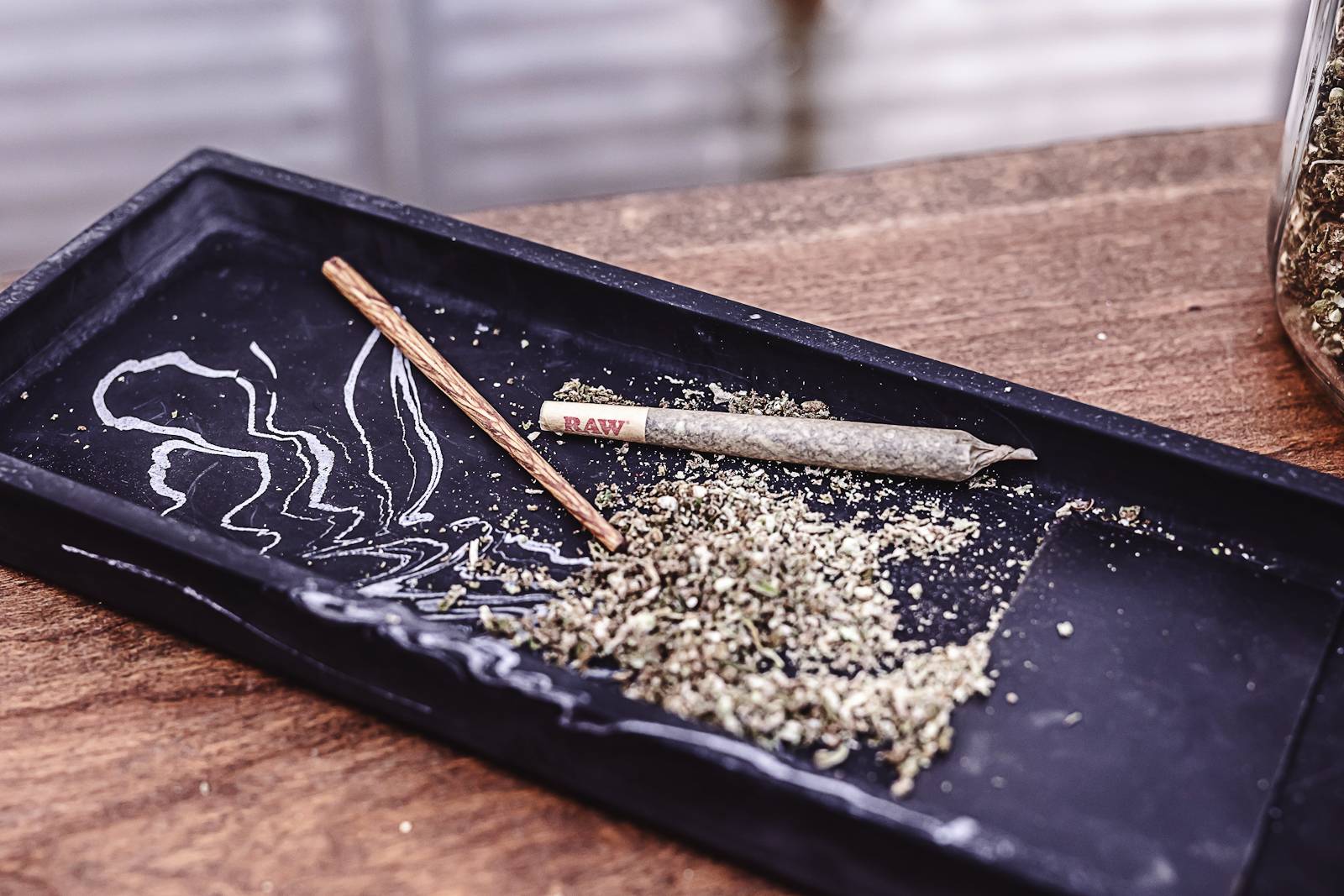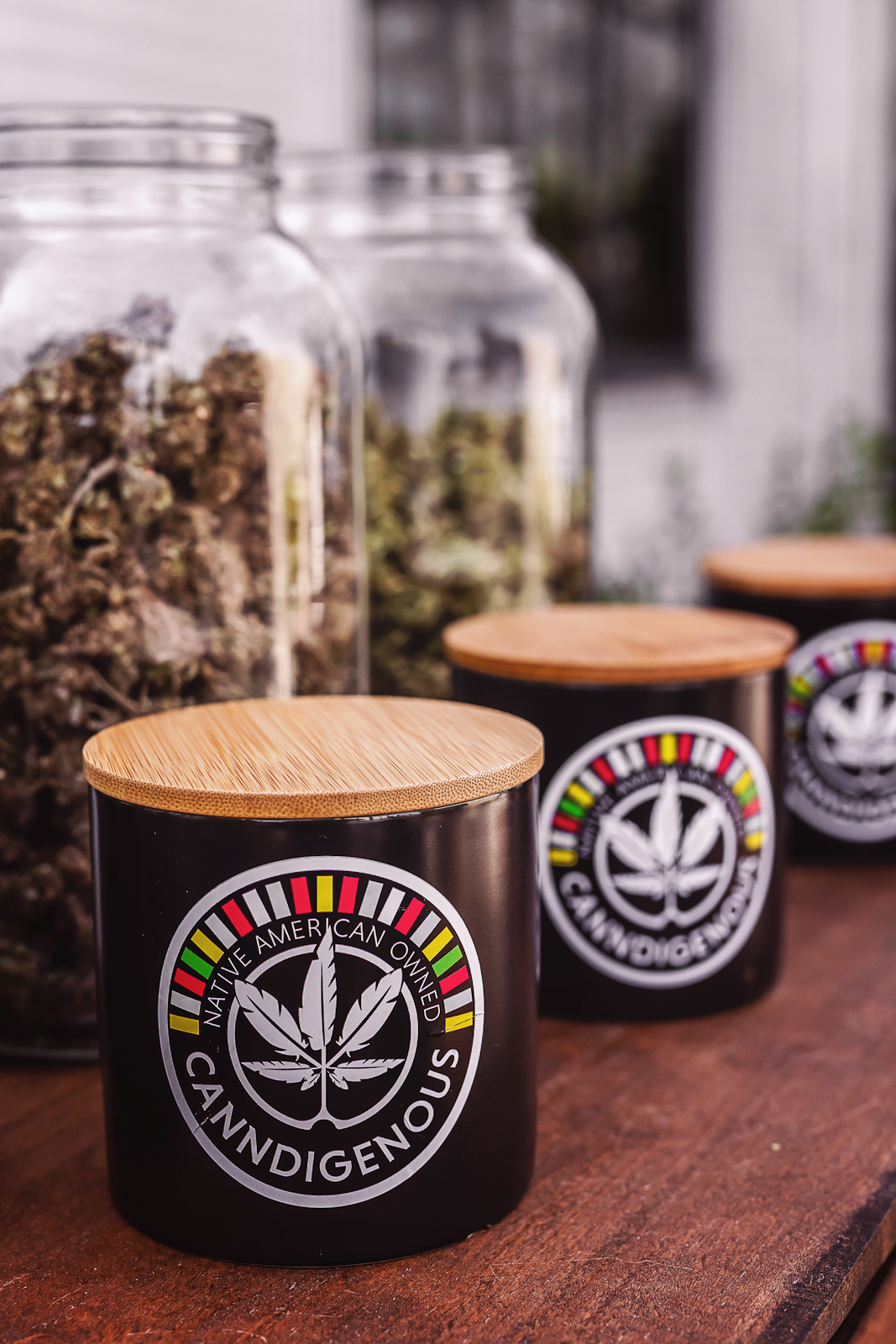 Inspired by love. Inspired by art. Inspired by "The Kiss." This unique styled shoot is filled with impressive details to save as you plan your special day!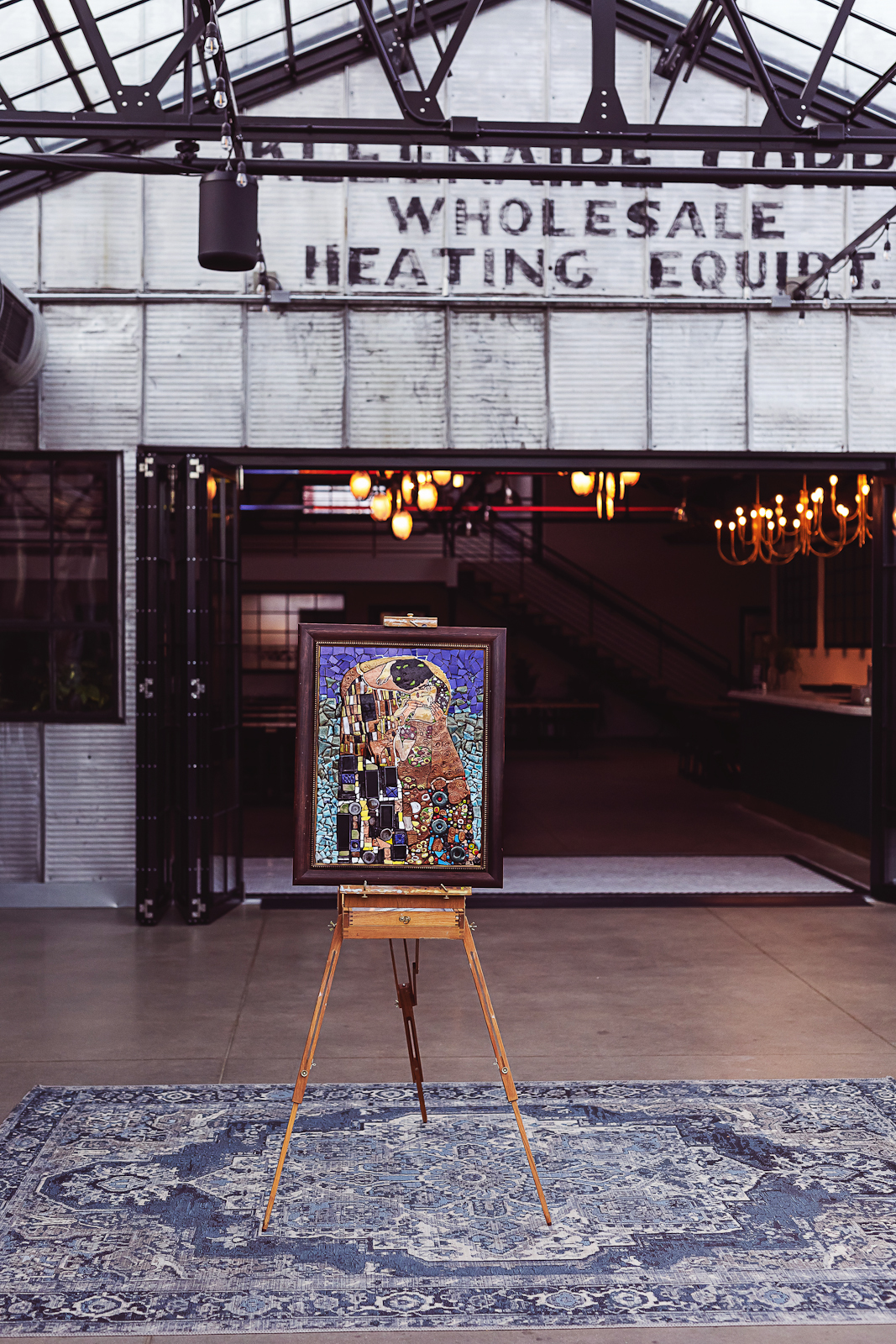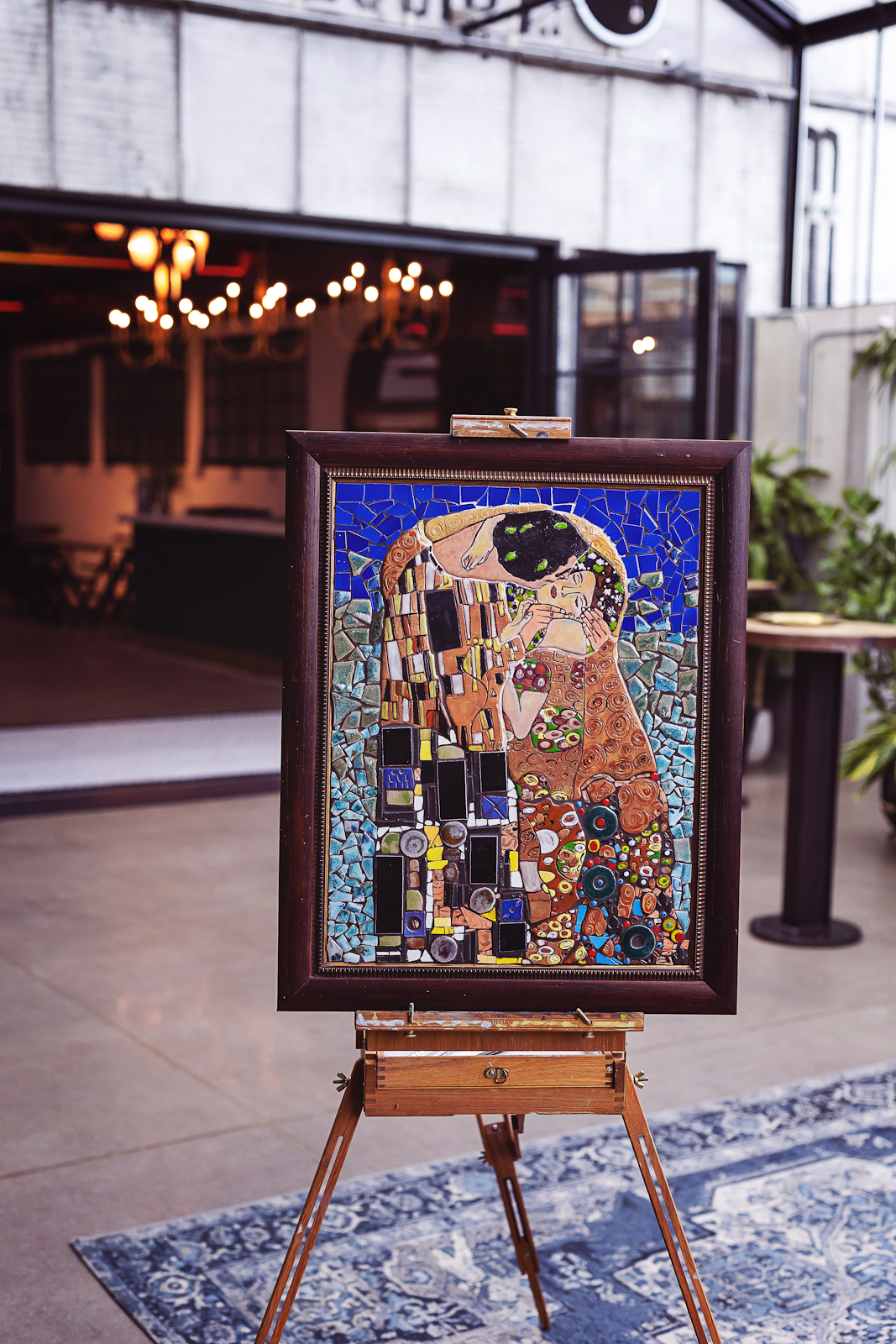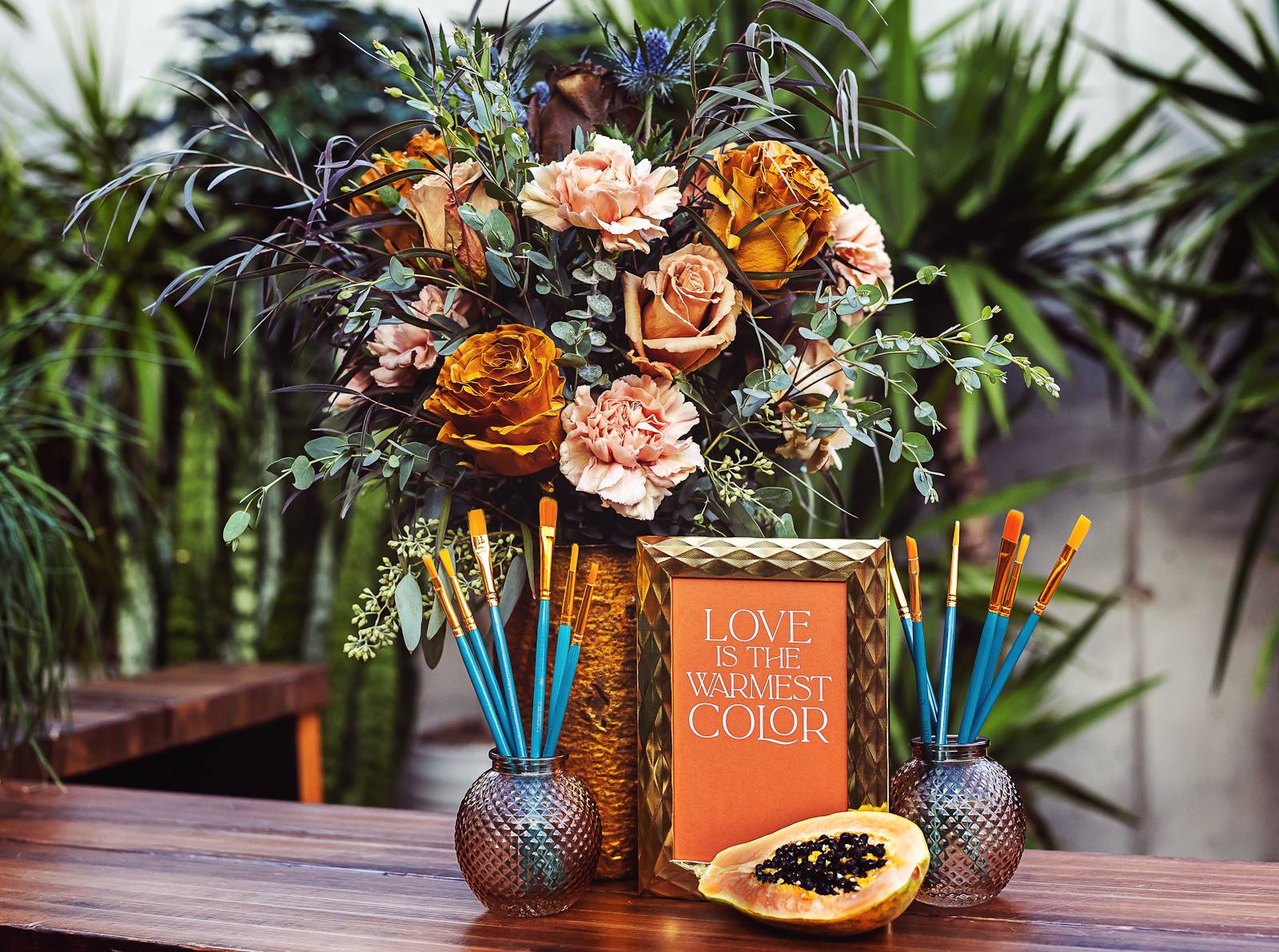 Connect with the vendors involved in today's styled shoot by clicking on their names below. Looking for more local wedding inspiration? Visit the WedPlan Madison blog!