A textured backdrop, large king's table, deep tones with a touch of gold creates an immersive experience in this lavish pear and emerald inspired wedding scape designed by LK Bridal Studio at our Madison Winter Show. An intimate seating arrangement, from Event Essentials, sits in front of a dark walnut arch, from Rustic Accent Rentals, a playful 'Cheers' marquee, from EZPZ Marquee, adds a fun lighting element to the room. For this affair, the small details create a cohesive and breathtaking sight. Mercury vases, from Simply Glamorous Rentals at Oregon Floral, hold delicious pastries created by Hy-Vee Cakes, Catering & Floral. A bridal gown with a horsehair braid trim adds a truly extravagant touch, while bridesmaid's don a full length, lace-bodied gown, both from Brides N' Belles. The groom in a classic tux, from Men's Wearhouse. From the pear inspired stationery to the lush floral, this wedding scape accents a dark, decadent, and romantic affair. Scroll to see more!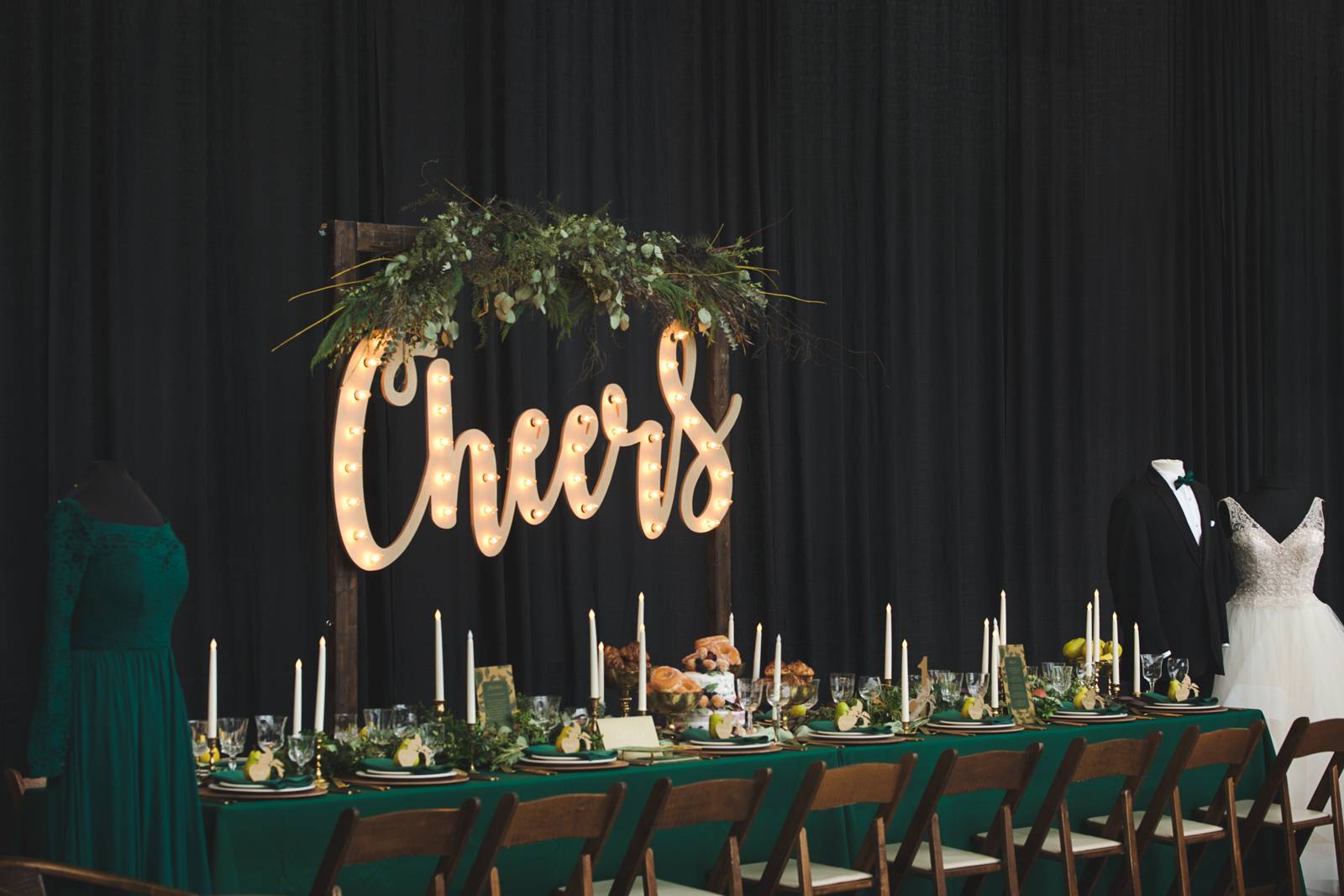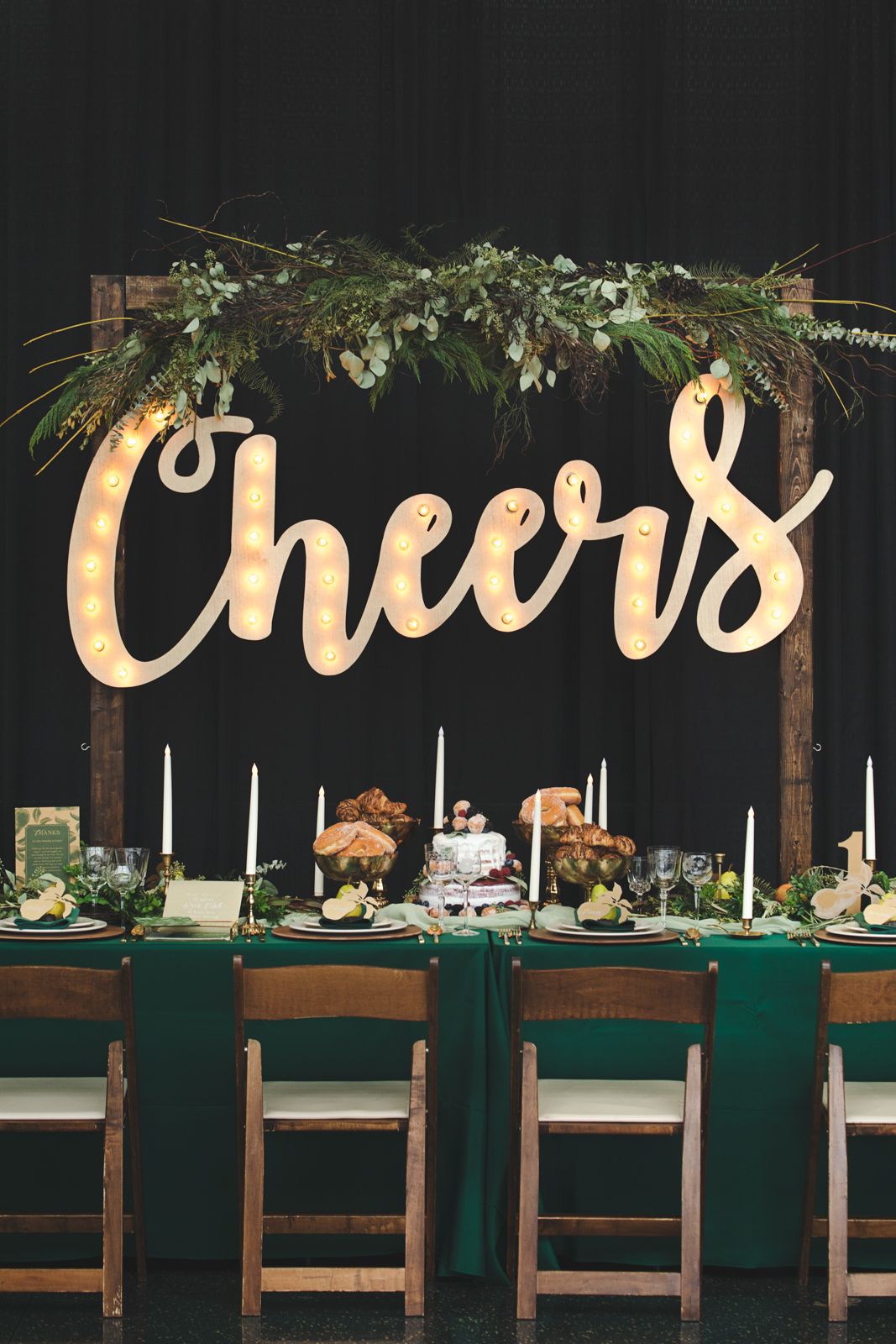 The addition of the illuminated marquee puts this already lovely scape over the top! EZPZ Marquee's handcrafted, rustic designs adds depth and charm to any display.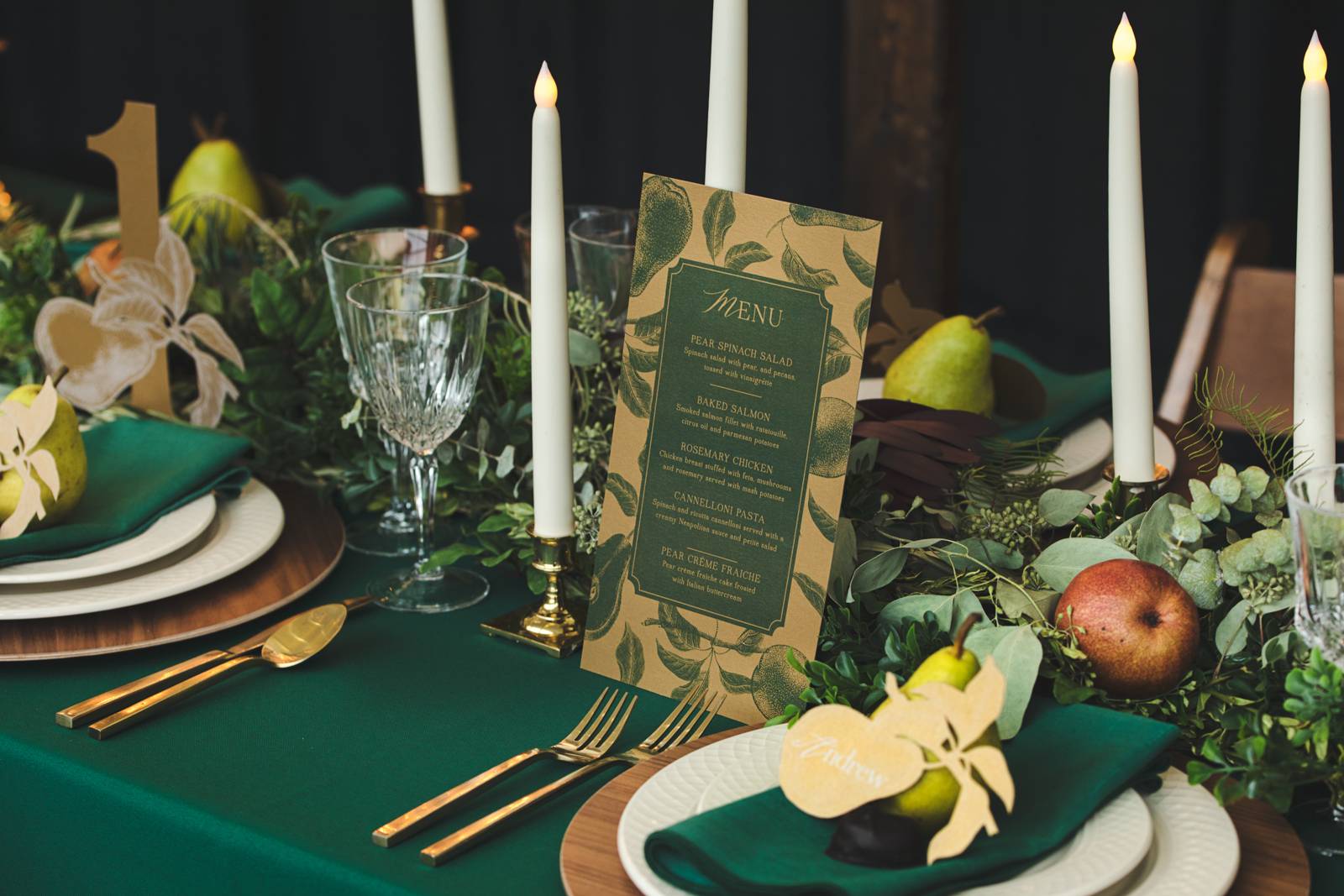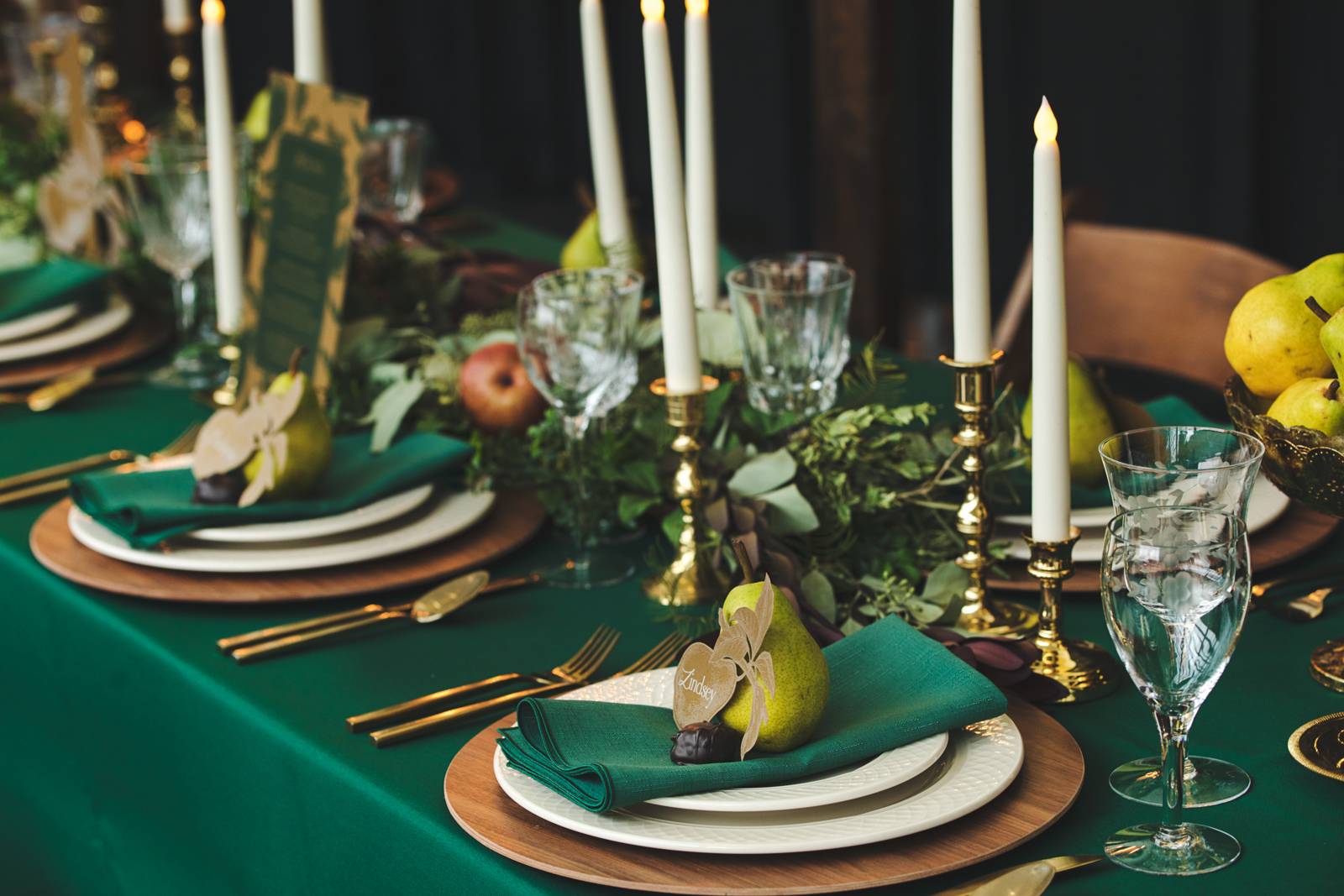 Adding multiple textures and layers to your table setting creates a dramatic effect for wedding guests.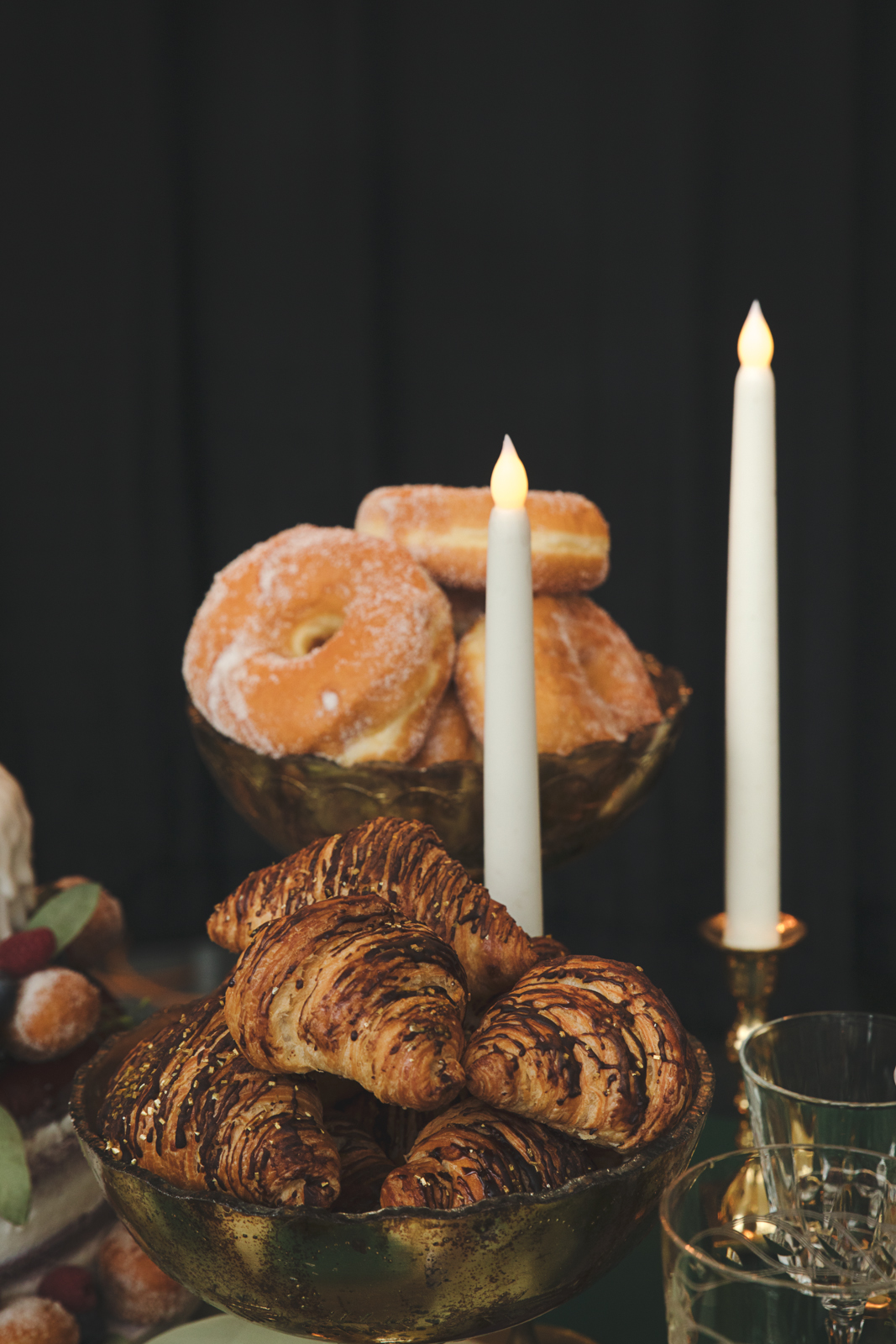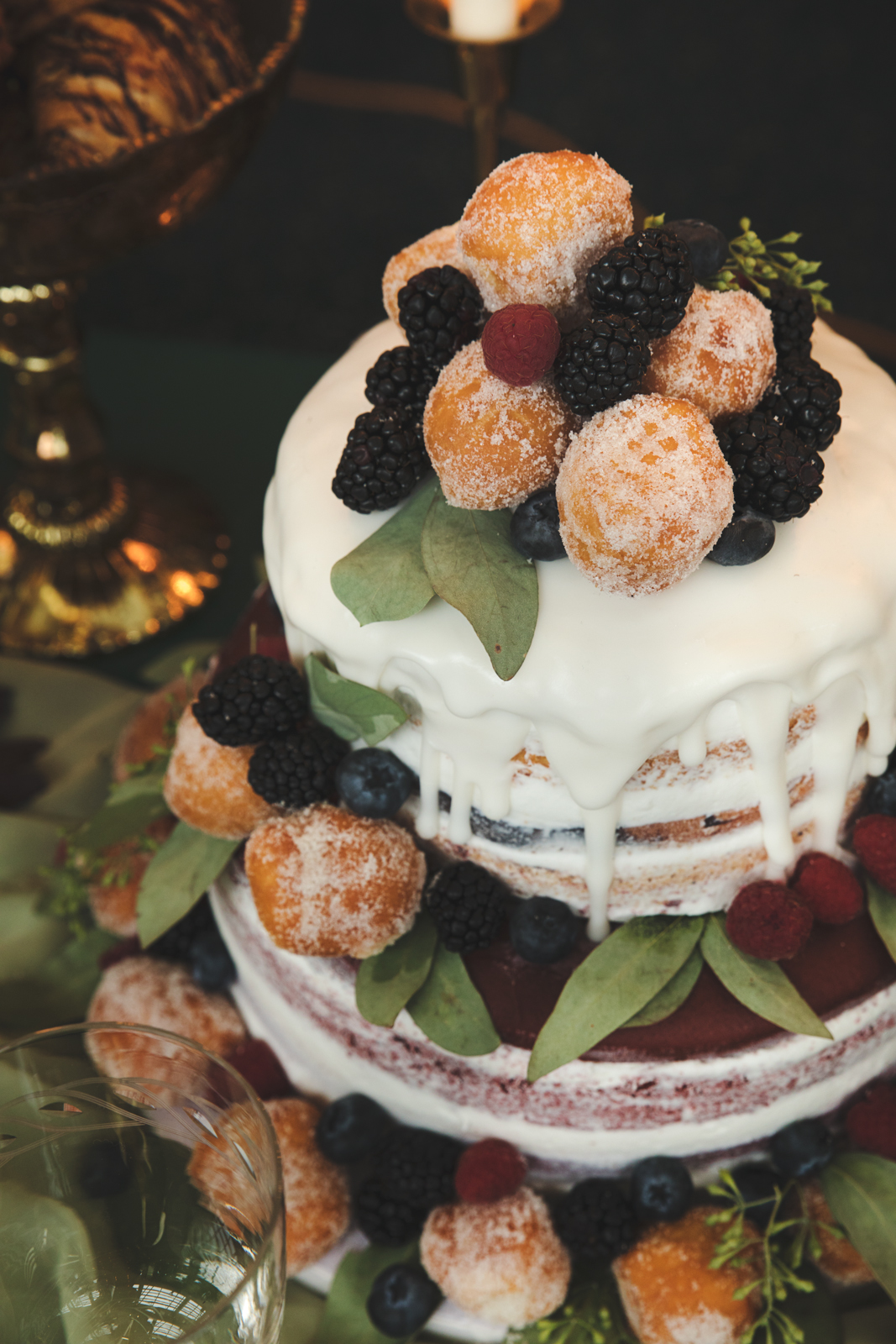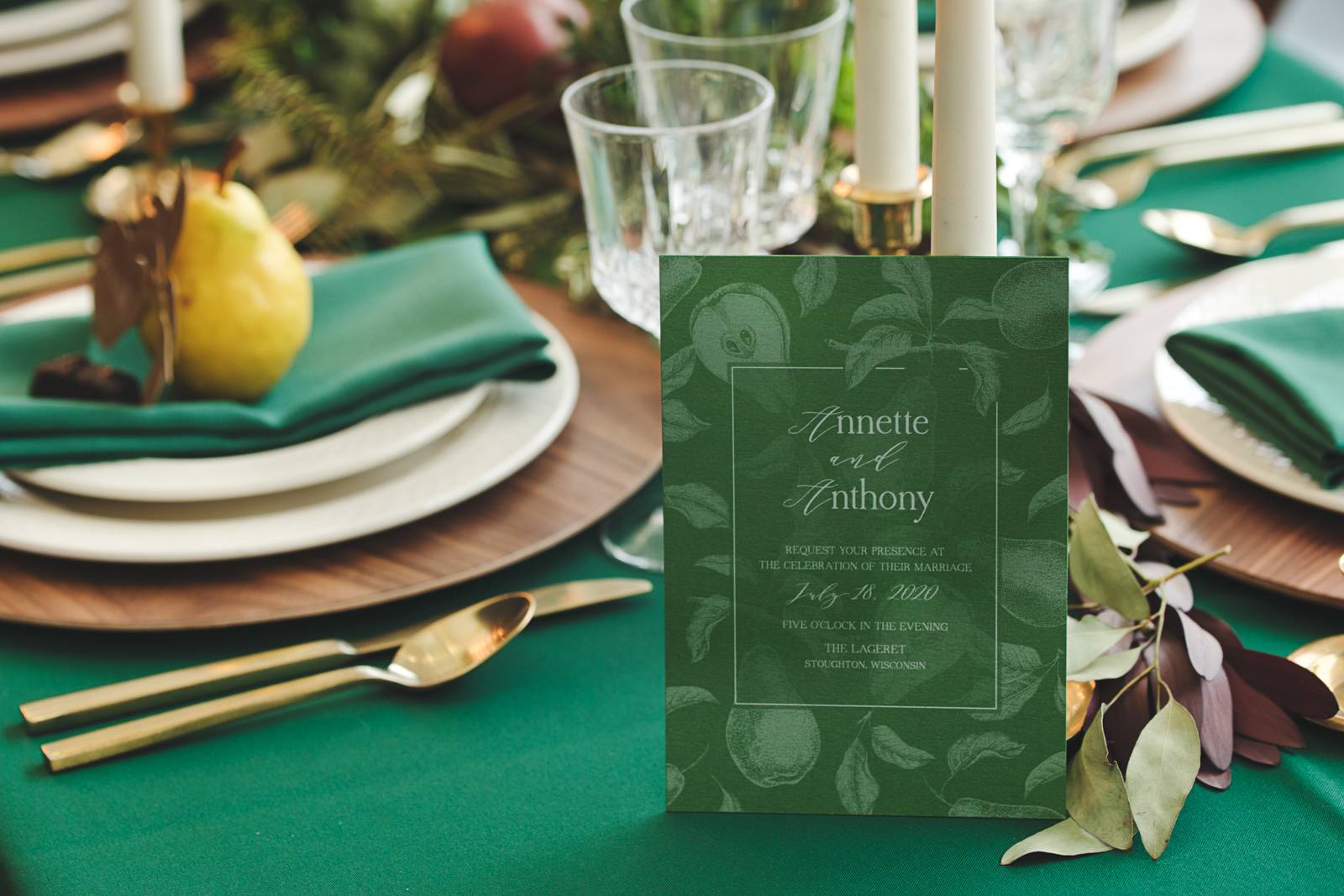 If you're looking for an invite that has that special little something, a white ink wedding invitation is a lovely and bold choice! LK Bridal Studio used a gorgeous green paper as the base and overprinted the design it a pure white ink, making the invite pop and grab your attention.