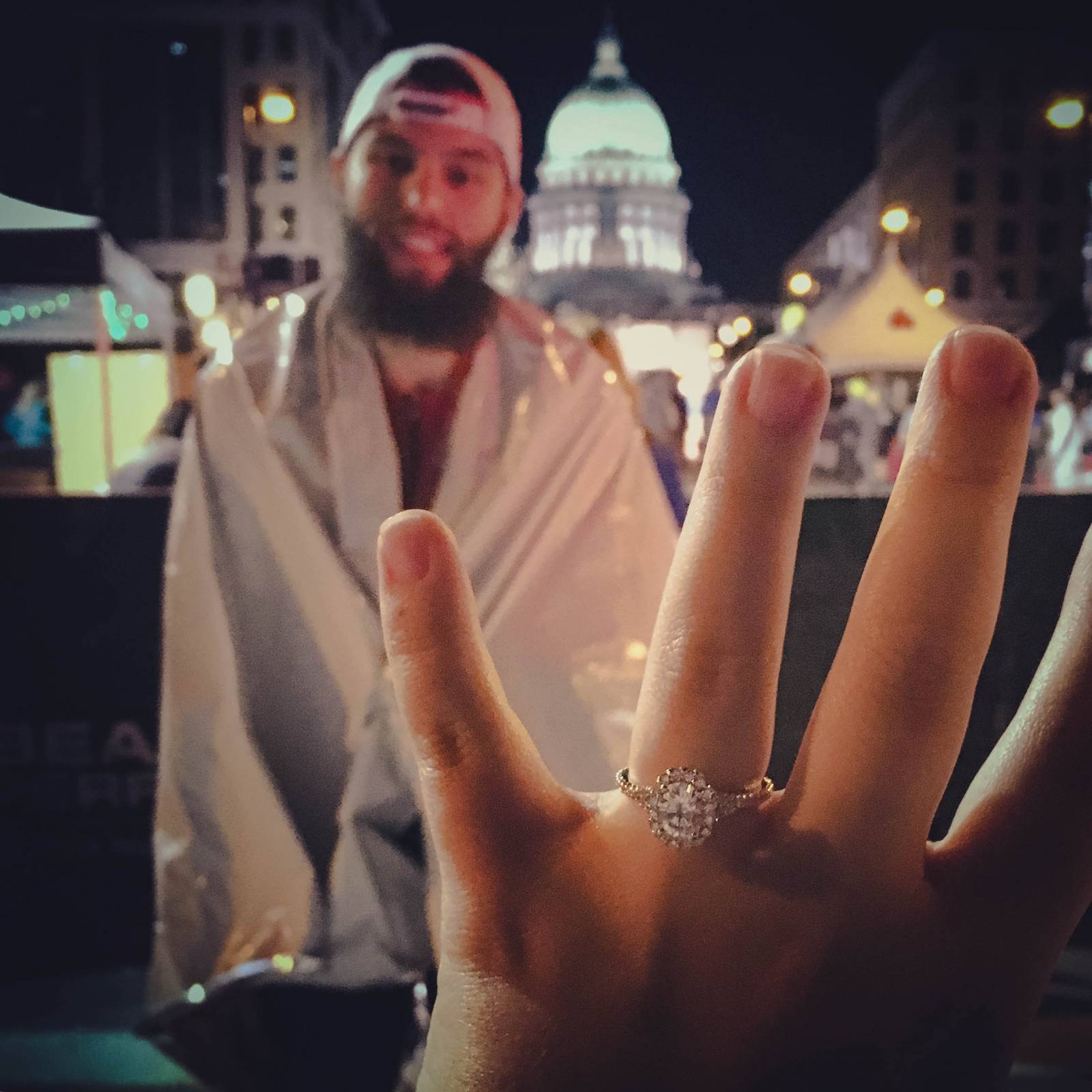 Meet Logan and Brittany, our sweet couple who were this year's lucky winner of our grand prize package giveaway at our Winter Bridal Show. Brittany and Logan are so excited, especially to have their engagement photos taken. A special heartfelt thank you to all of our talented vendors who contributed to this amazing prize package.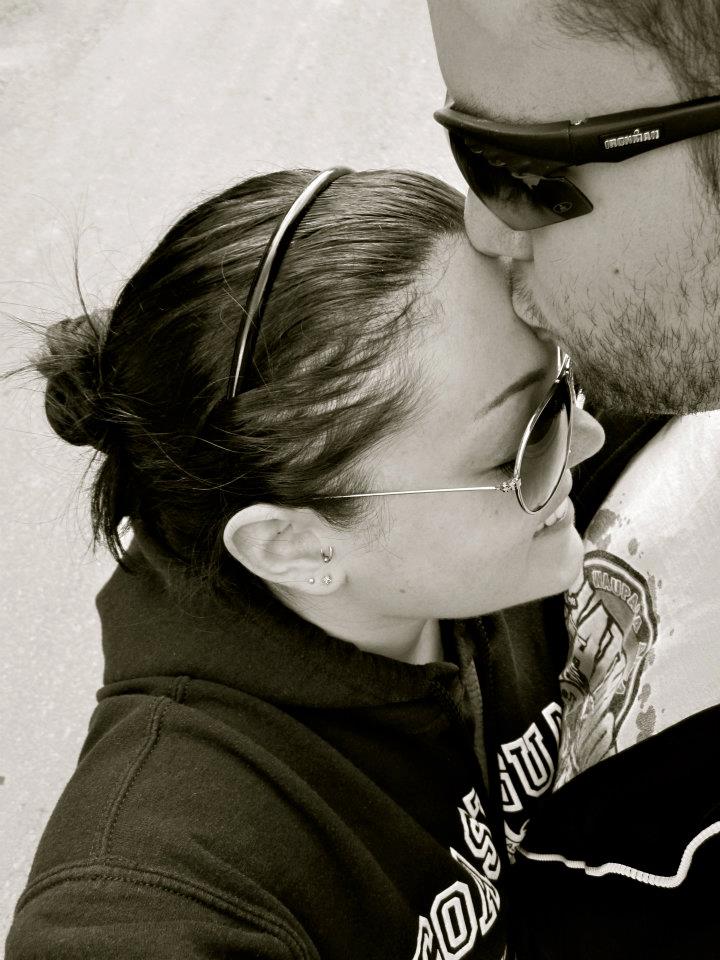 HOW DID YOU AND YOUR FIANCE MEET? We actually met on Facebook, of all places. We both started college at the University of Wisconsin-Madison in the fall of 2011 and we both commented on a post that someone made on the official "Class of 2015" Facebook group. I thought he was cute, so I sent him a private message and the rest is pretty much history! We texted practically non-stop and talked on the phone as much as we could in the month leading up to the start of the school year. We were officially dating within the first week of classes.
TELL US ABOUT YOUR PROPOSAL: Logan proposed on September 11, 2016 right before crossing the finish line of Ironman Wisconsin. He spent his day swimming 2.4 miles, biking 112 miles, and then running a full marathon. He found me waiting for him along the finisher's chute just a few meters from the finish line, came over to give me a hug and kiss, then surprised me by getting down on one knee and asking me to marry him. After I said yes about a million times, he got back on both feet and finished the race!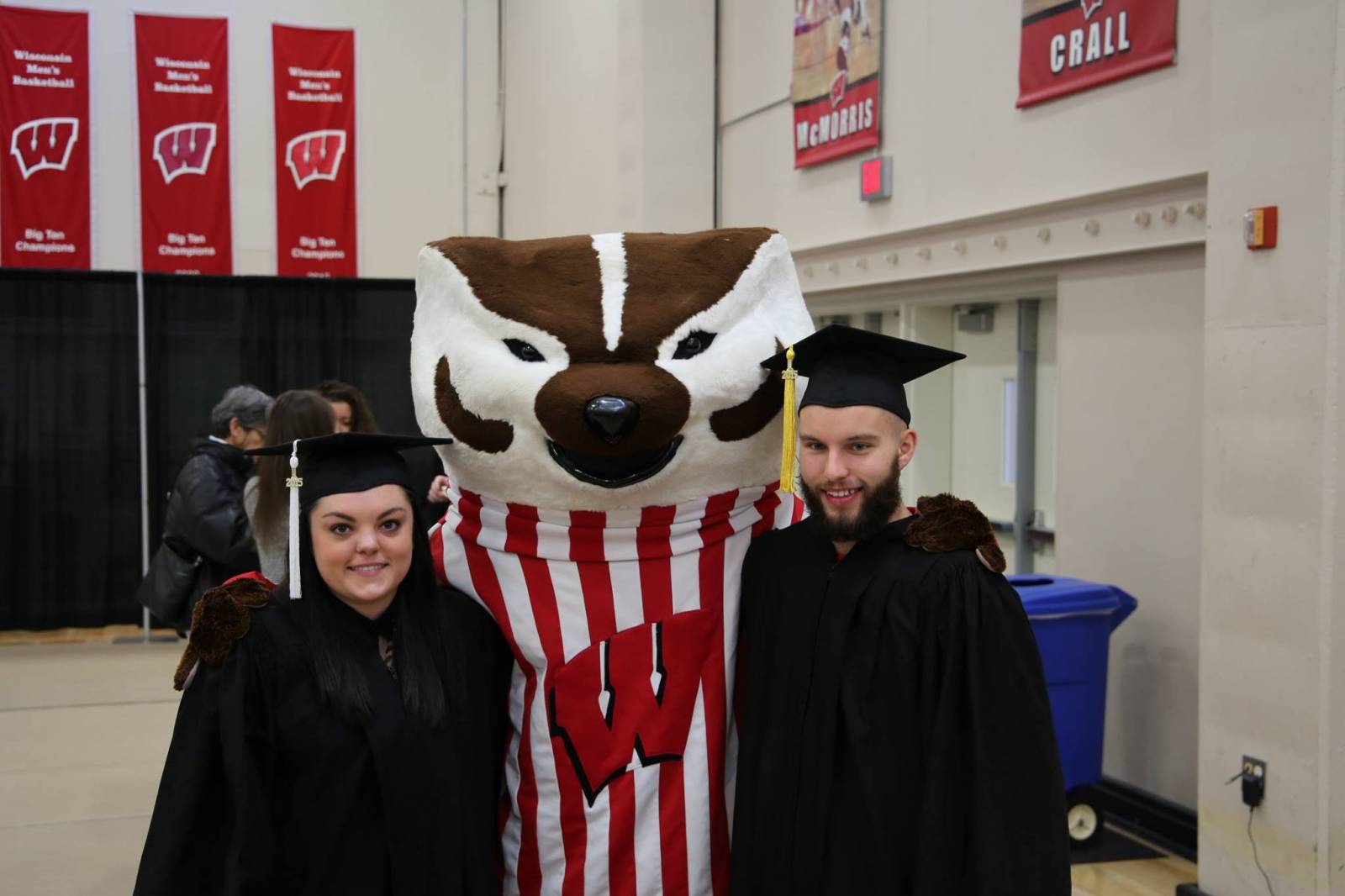 TELL US ABOUT YOUR WEDDING PLANS:
WHERE? The Monona Terrace (rooftop ceremony, reception in a ballroom)
WHEN? October 7, 2017
WHAT IS YOUR COLOR PALETTE? Ivory and shades of gray with accents of greenery.
WHAT IS YOUR WEDDING INSPIRATION AND HOW WOULD YOU DESCRIBE YOUR THEME? We knew we wanted to keep our colors soft and neutral and I really fell in love with everything I saw on Pinterest that used lots of greenery instead of a ton of flowers. I like to describe our theme as "modern romantic." We're keeping things soft and sweet, but not too boho or rustic.
ARE THERE ANY ELEMENTS OF YOUR WEDDING YOU ARE PLANNING TO DIY? Not that I have planned of, yet! I'm not too crafty, so I hoping to leave mostly everything to the professionals.