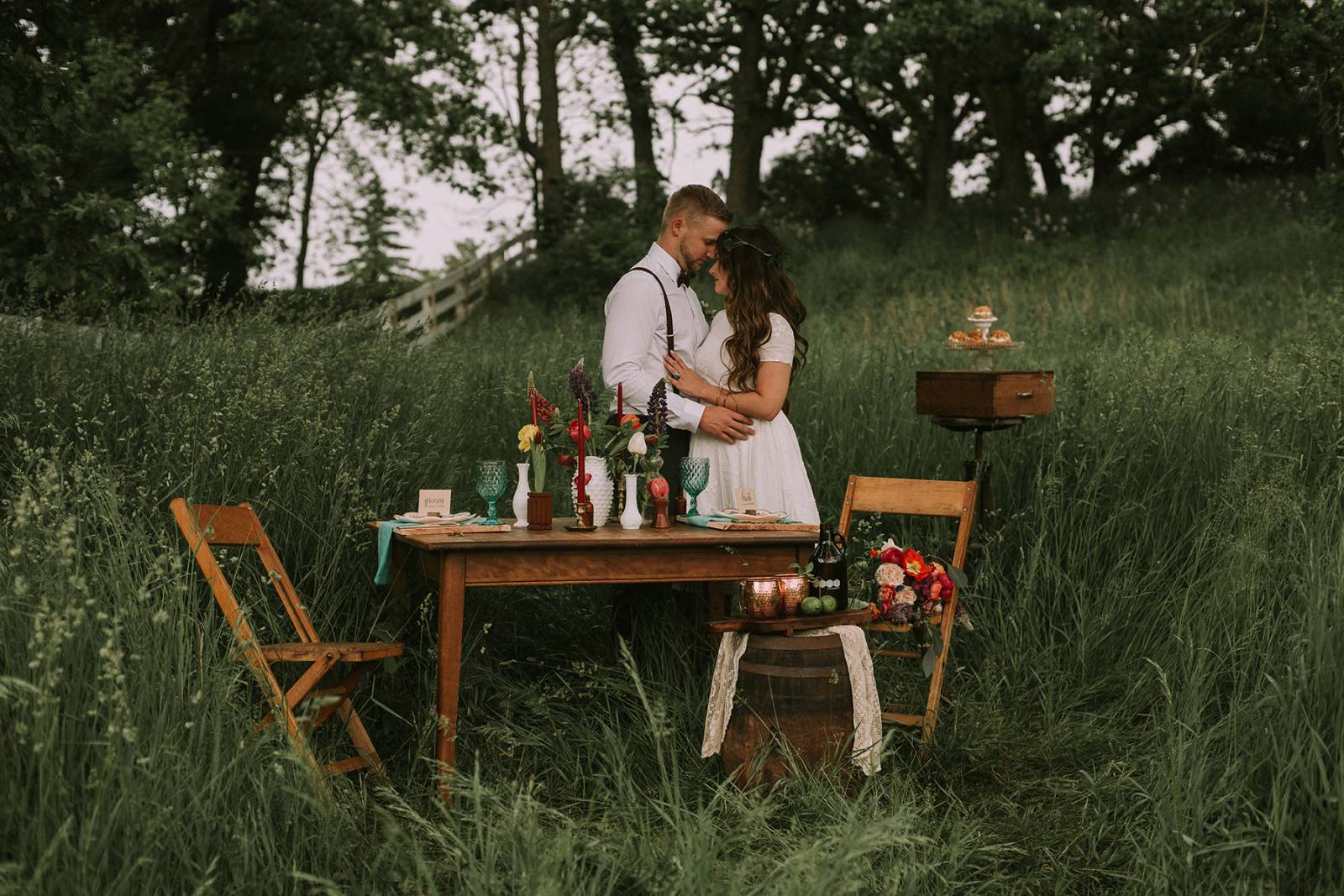 Farm weddings have just become my fav and your day is about to get a whole lot better after taking a peek into this stunning Midwest farm elopement shoot from the talented Karly Jo Photography. It might be the idea behind a surprise elopement, all the gorgeous, simple little details or taking us back to our true Wisconsin farm roots but it ALL has my heart fluttering.
Karly says, "I couldn't have done it without the hard work from an amazing group of vendors. We came together to create a beautiful Midwest farm wedding. The idea behind the day was that a couple hosts a SURPRISE ELOPEMENT in their backyard. Doesn't that sound fun?
Creating such an elaborate photo shoot with amazing vendors is a huge honor and gosh was it fun. Does the location look familiar at all? We put it together at my Dad's farm. I really love Wisconsin farm weddings and getting a chance to create a beautiful scene at my own family farm was pretty great."